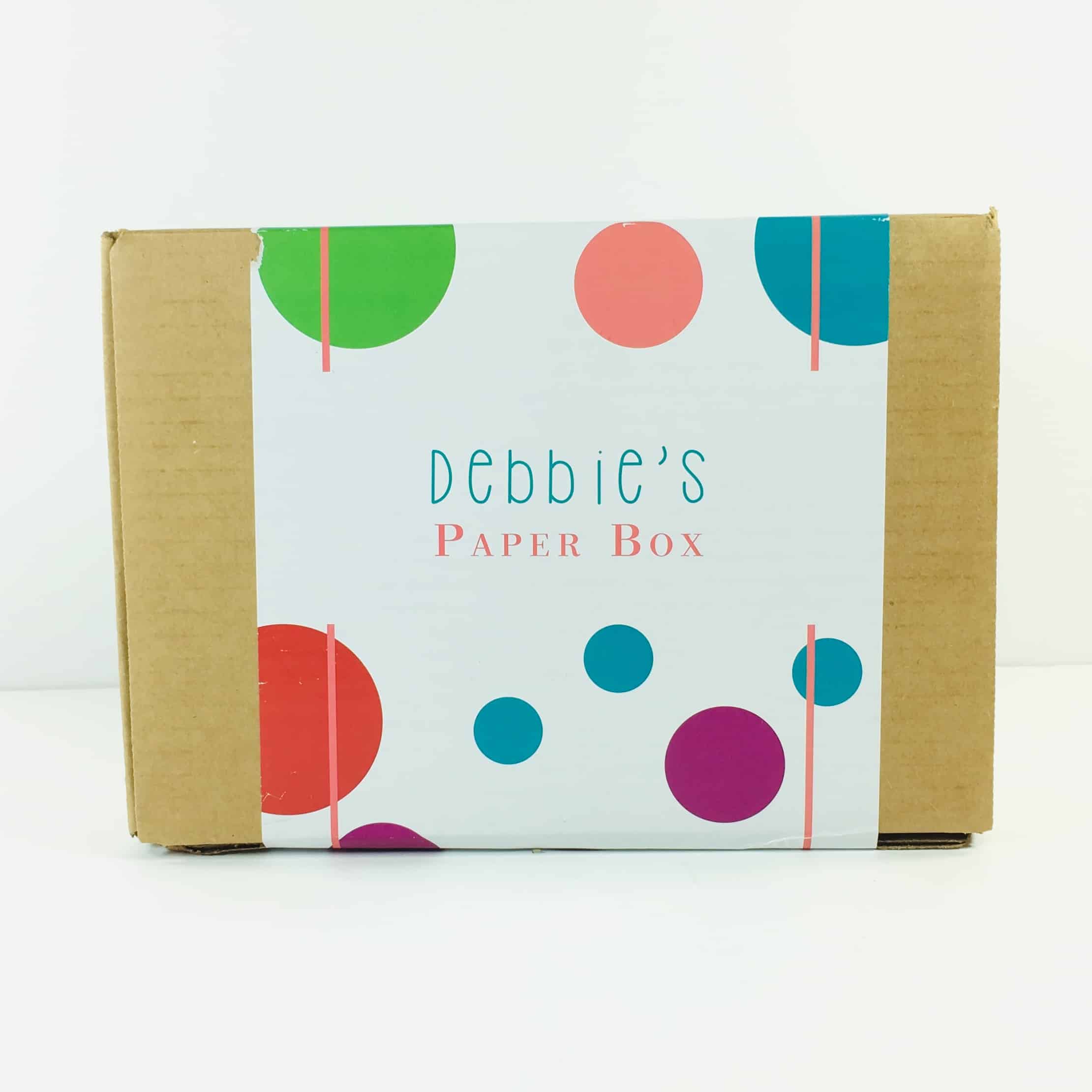 My Paper Box is a monthly personalized subscription box filled with stationery. Imagine my surprise when I saw this cute, cheery box in the mail and it had my name on it! Each box will be curated to a theme and you can choose from two different levels and price points. The Mini Subscription is a collection of 3 personalized notepads and is $10 a month;  The Grand Subscription comes with a Personalized Paper Box and a selection of items such as personalized notepads, cards, planners, and more and is $28 a month. Each month there will be a new theme and you receive the order for the Grand Subscription the month before so you will have everything ready to go when the calendar changes.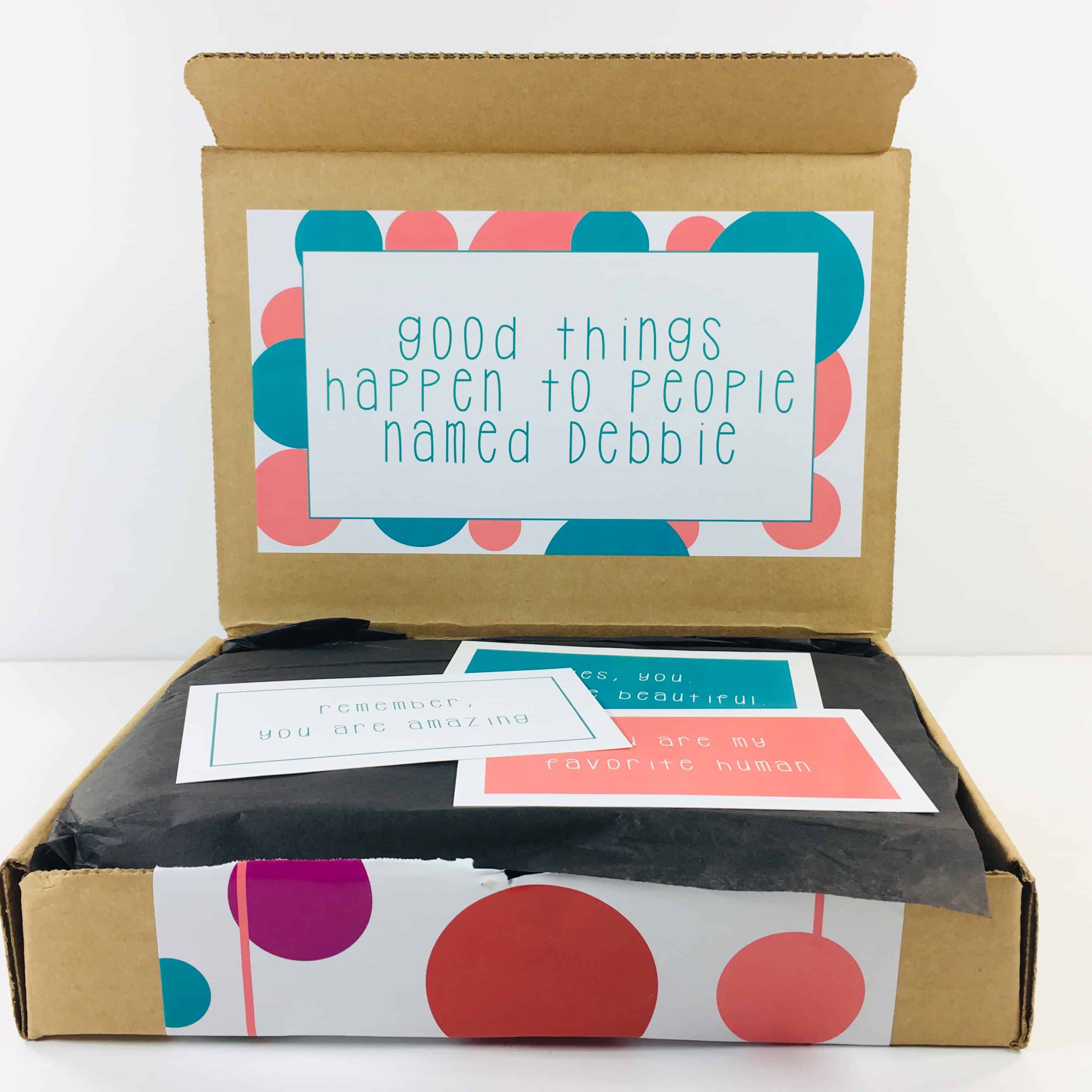 DEAL: Get $10 off your first month of Grand Box Subscription. Use coupon code HELLOPAPERBOX.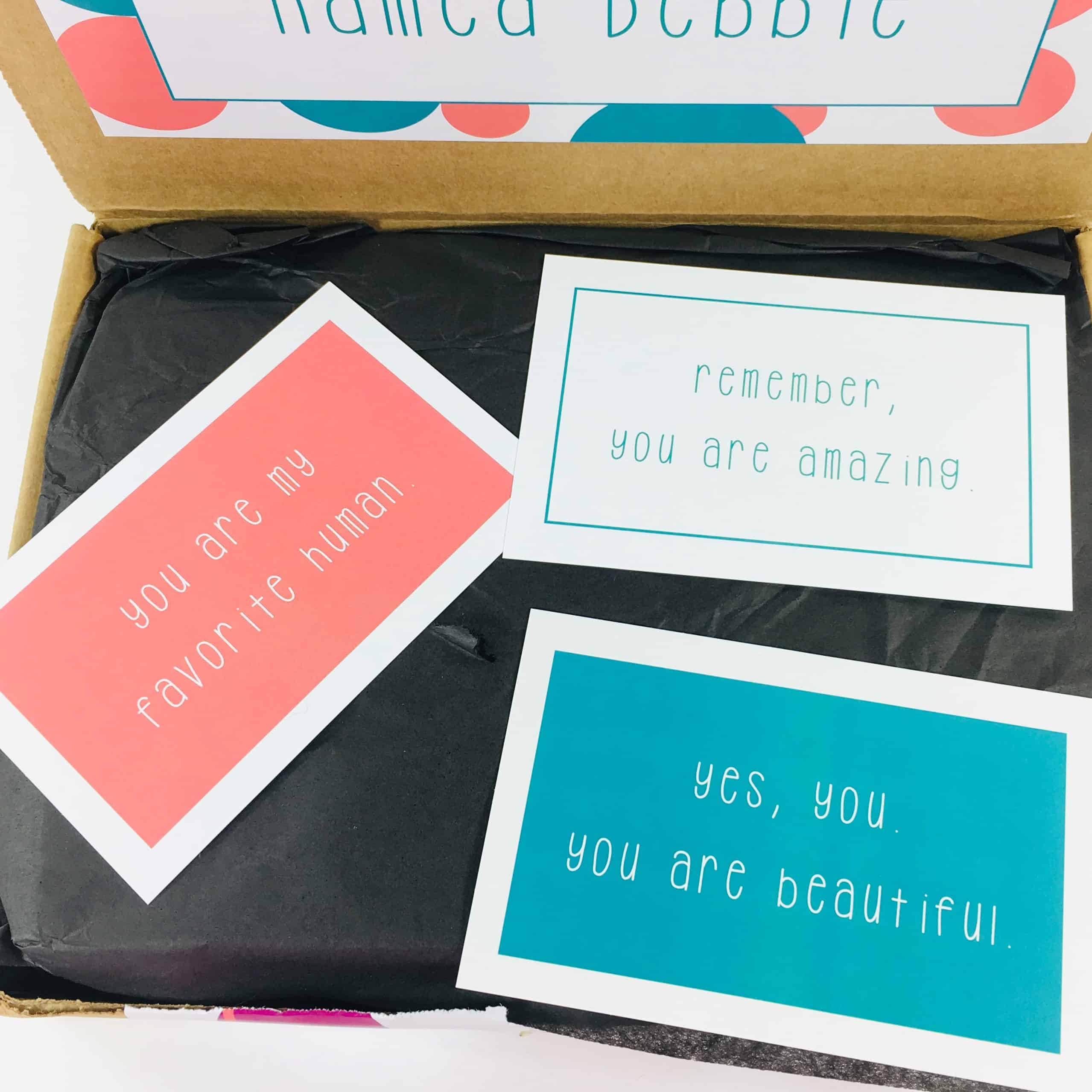 I found a few stickers when I opened the box. I am reviewing the Grand Subscription Box!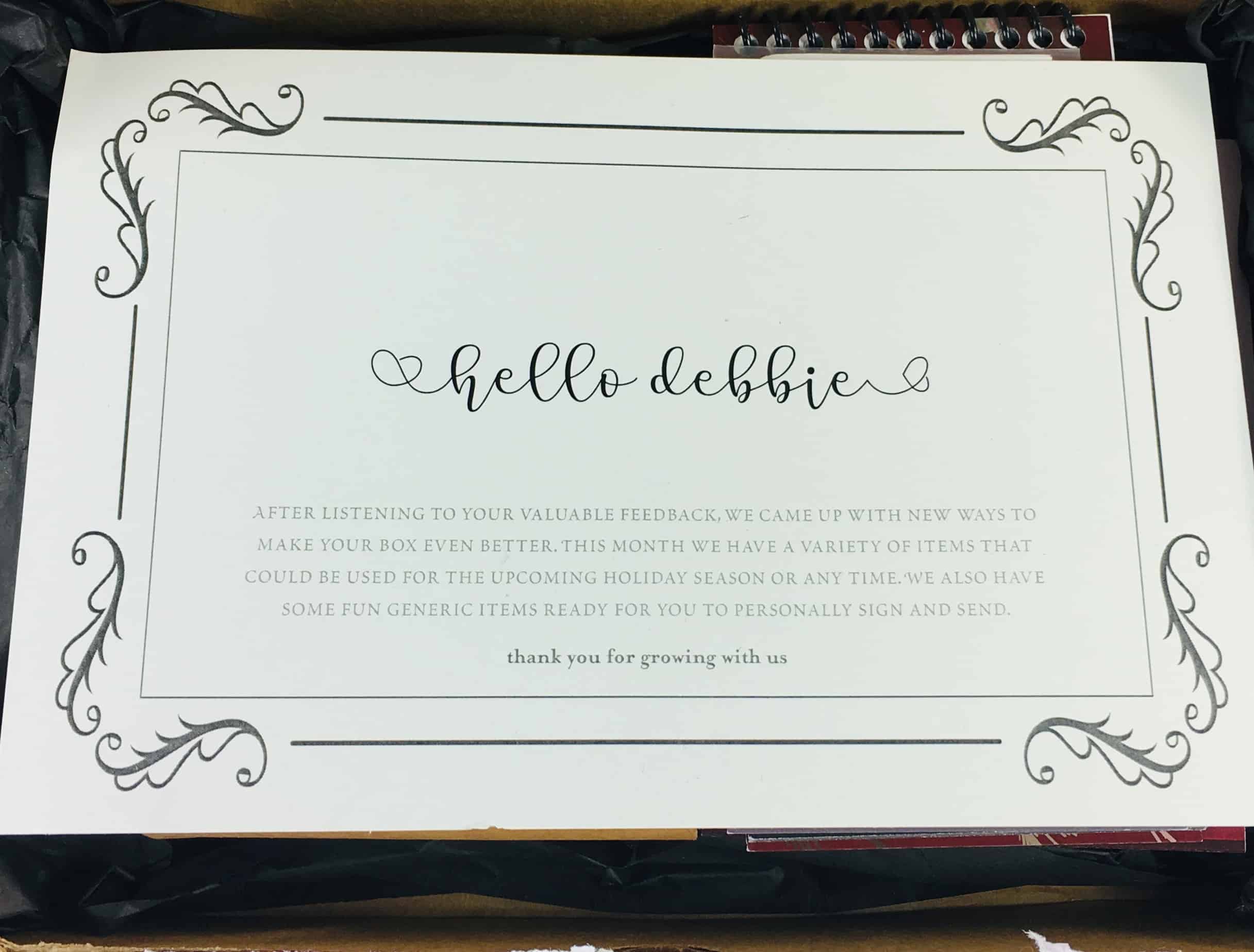 There was a card on top that mentioned some changes that happened recently. This is my first box so I can't really compare it to a past box.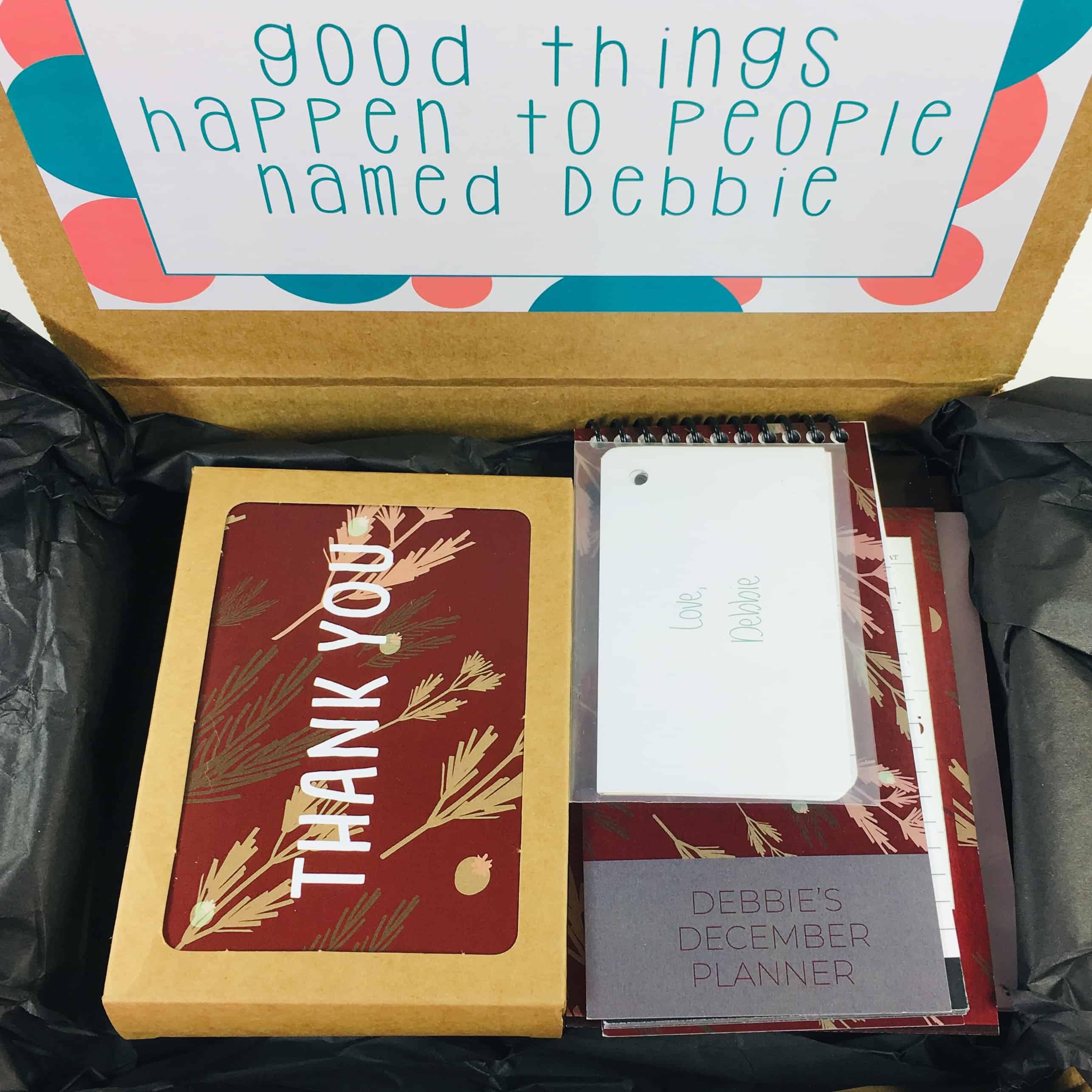 Oh, the colors look good for fall!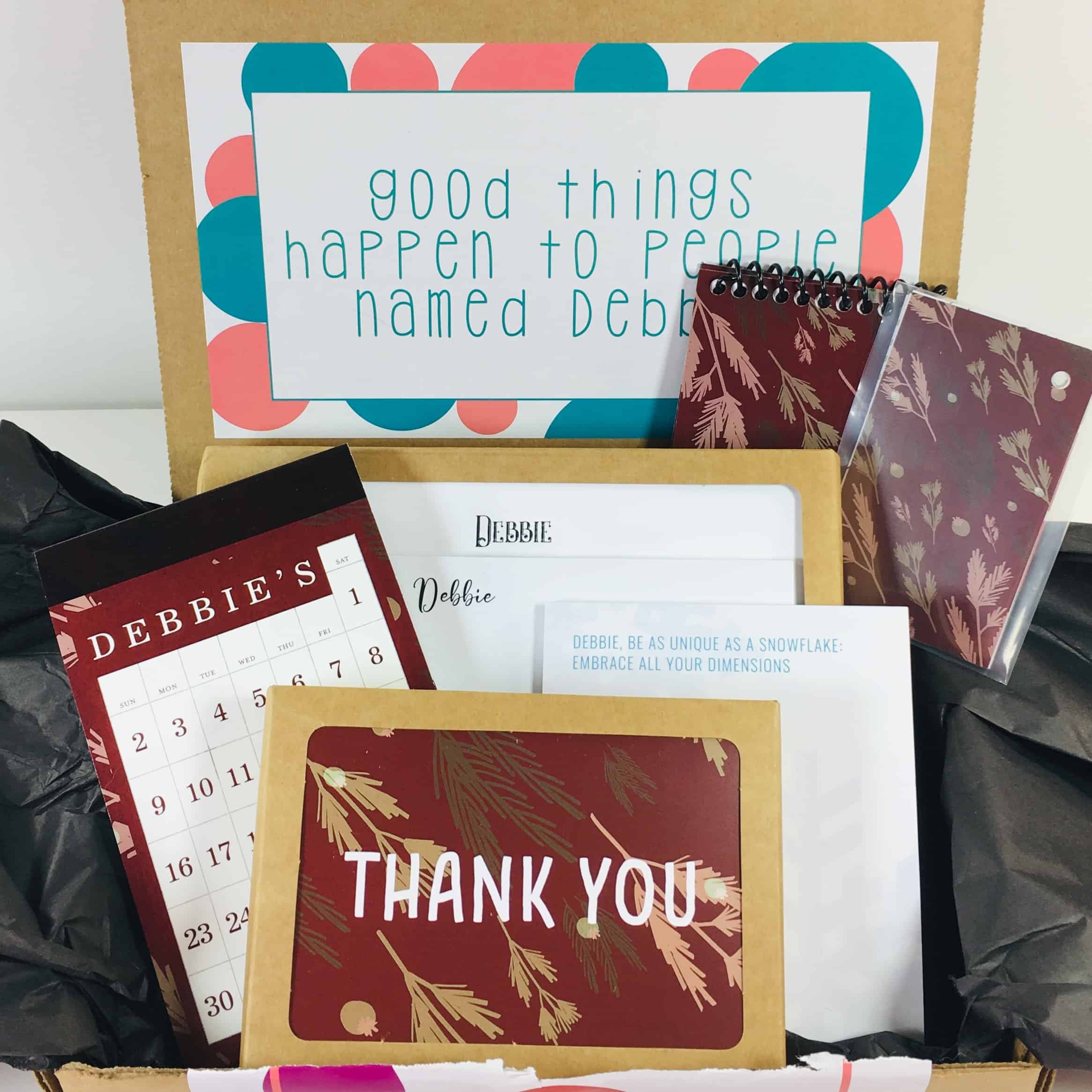 So many "Debbie" products. My daughters have names that are not mainstream and they have a hard time finding things that are personalized so a subscription like this would be perfect for a person with a unique name. Of course, every other girl was named Debbie the year I was born and I'm sure those of us with a classic name will be pleased too.
Everything in my box!
I received a Calendar for the upcoming month. It is the same on both sides and sits upright without help. This is good to have on my desk so I can tell the date at a glance.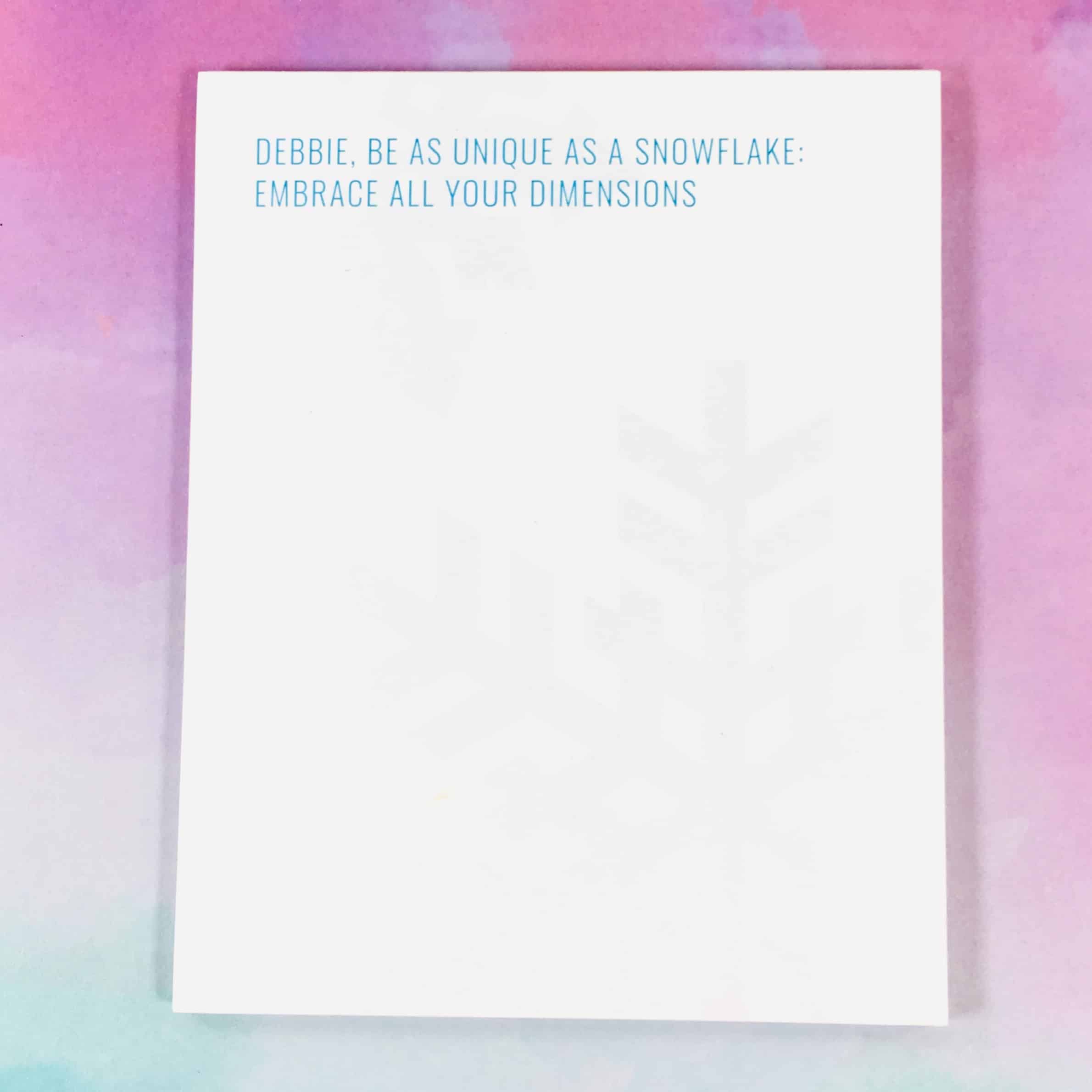 I received a Snowflake Notepad for quick notes and a reminder to be myself. It has 30 pages and measures 4″ x 5″. It's kind of hard to see the snowflake in my picture but it is printed on every page.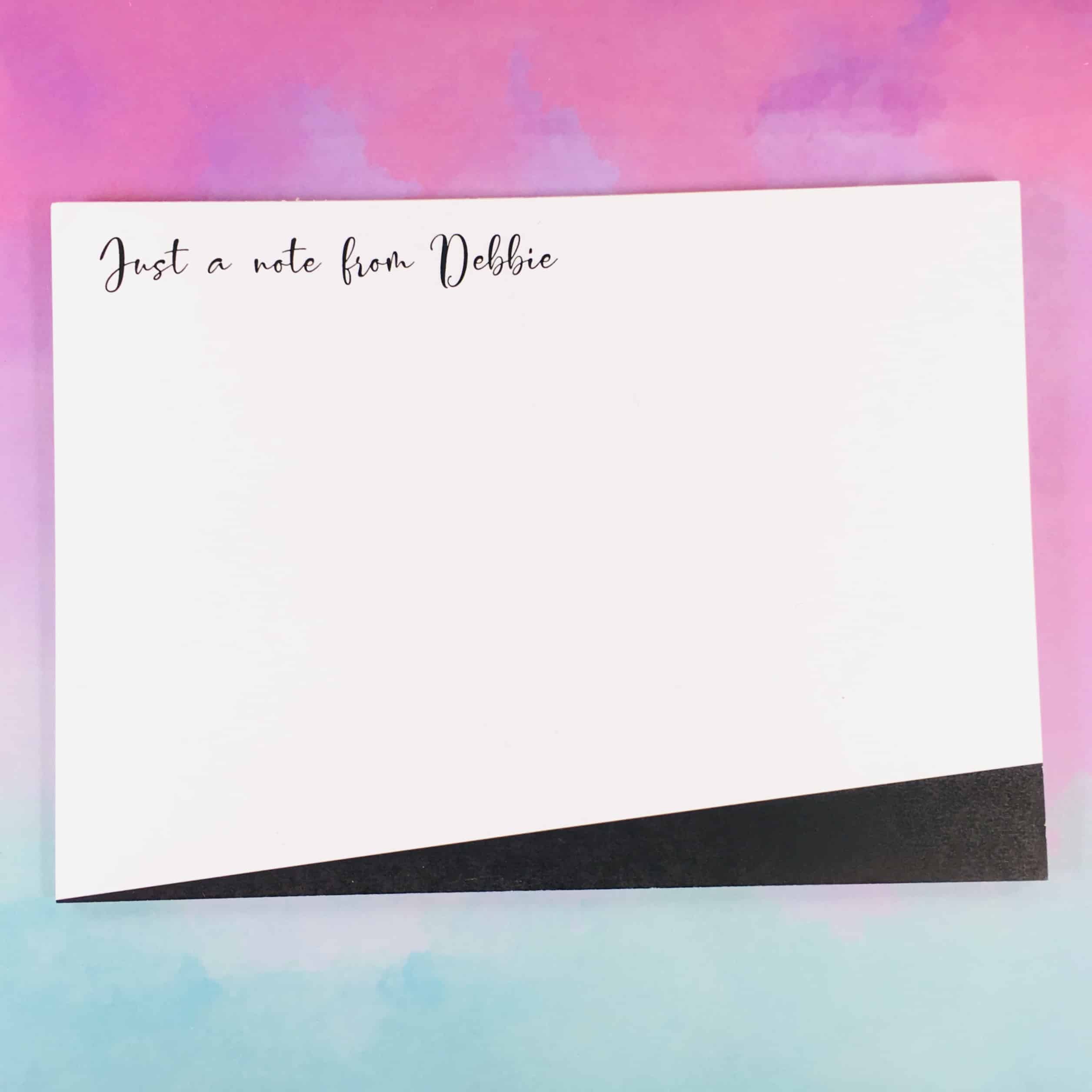 I received a 30-Page Notepad for jotting notes. It measures 7″ x 5″ so there is a lot of room to write.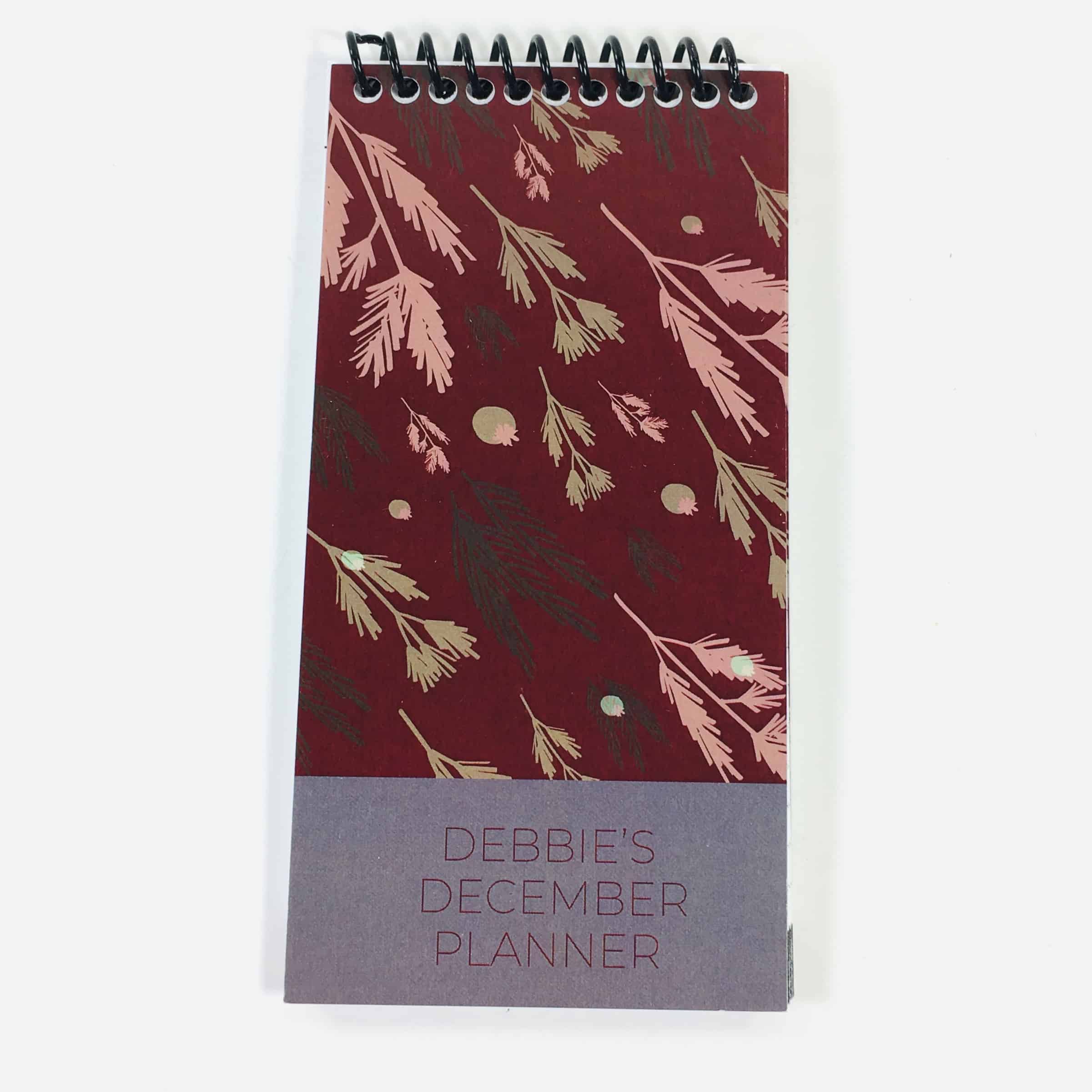 I received a December Planner which I am really excited about. I have a beautiful Erin Condren LifePlanner, but I don't carry it with me all of the time, yet I receive calls and texts (or check online) about substitute jobs and would love to have something small with me at all times. This is it!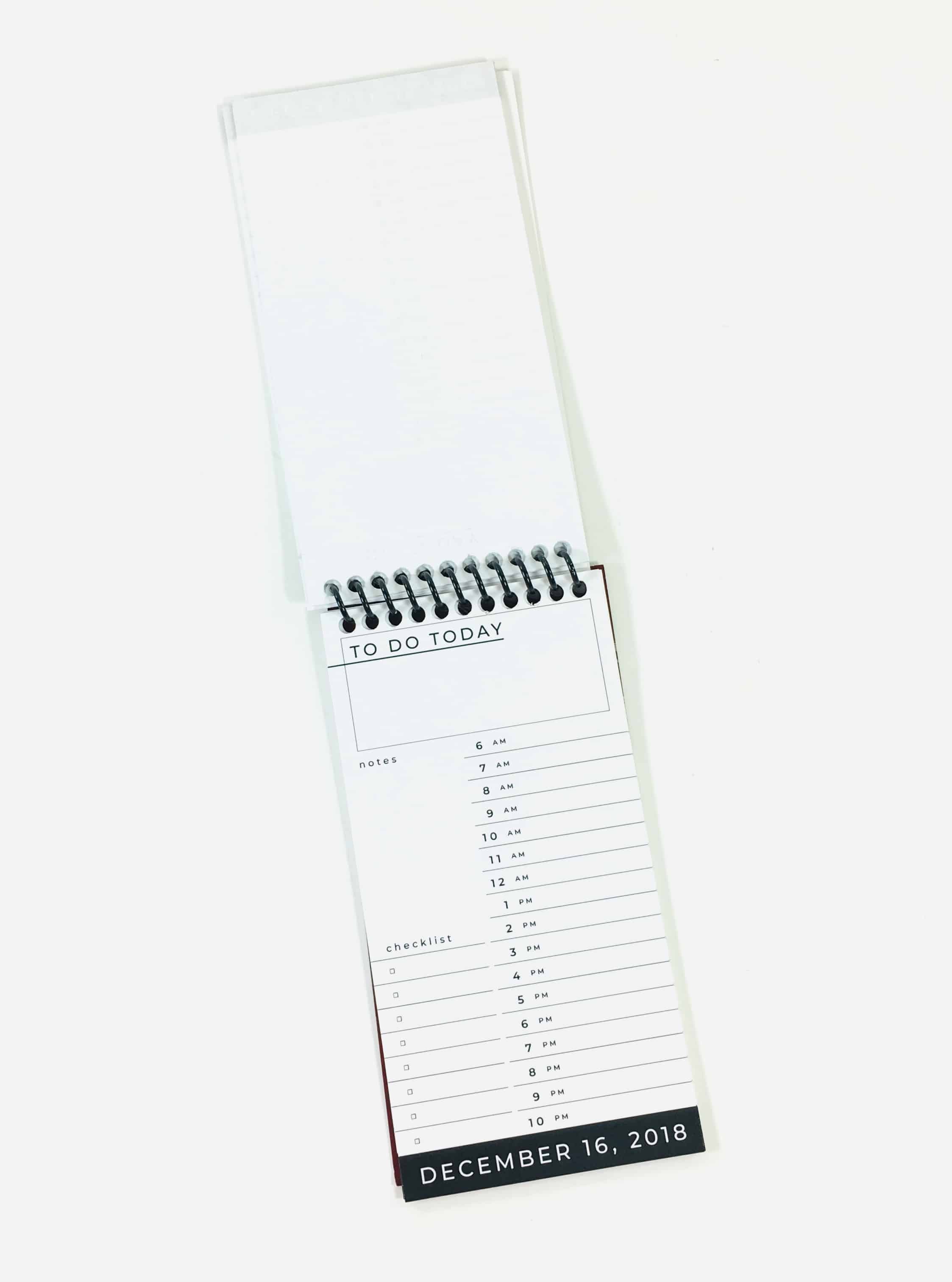 It has a page for each day of the month and even on the days I stay home I now have a checklist to follow. I literally write out a schedule like this because let's face it, when faced with hours ahead of me I can still get lost in a book or on the computer and now I can pencil things in that I need to do, like start the slow cooker at 9 am or clean the bathroom at 1 pm. Plus, I make sure to put down "read book" as well. It just keeps me on track.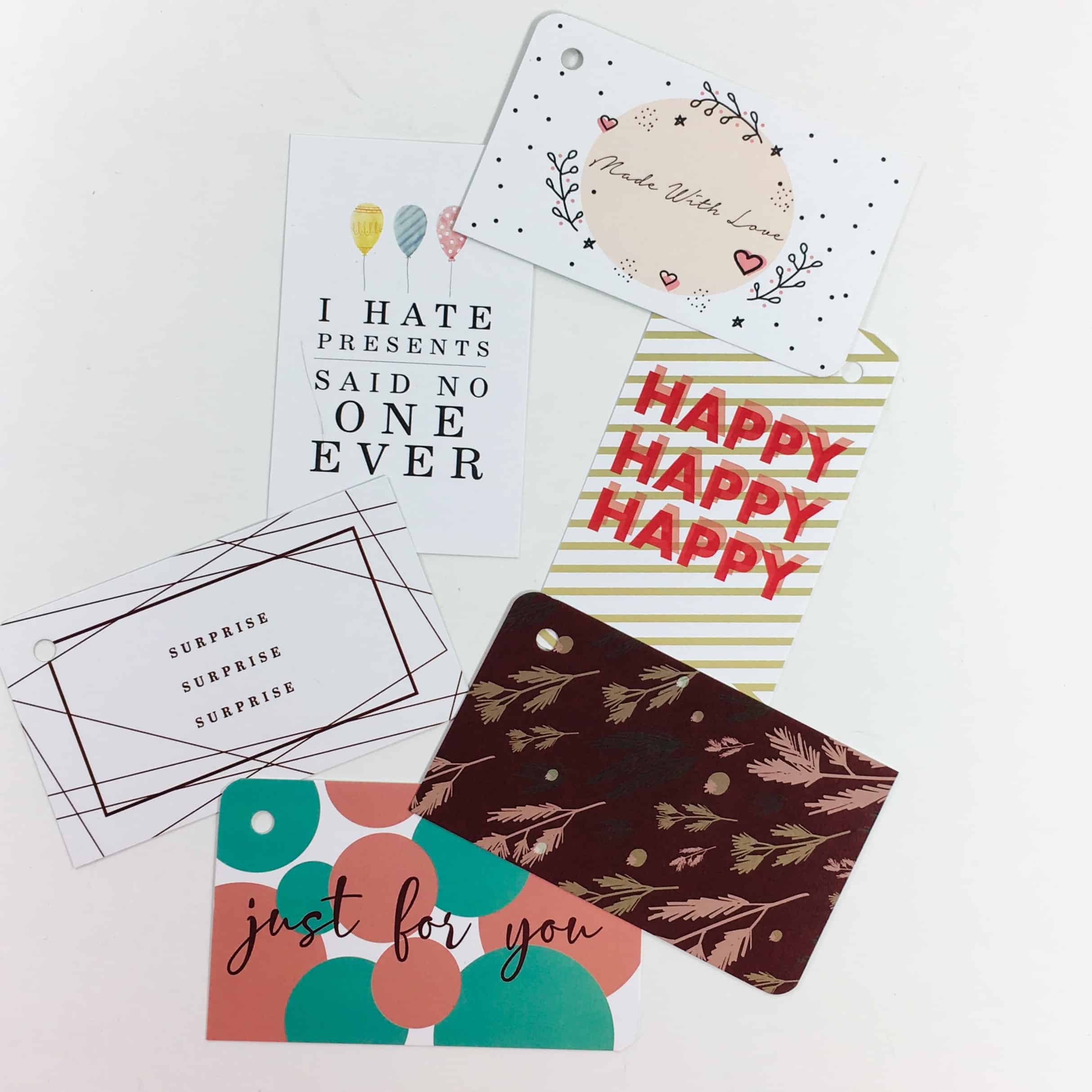 I received 6 Gift Tags. They measure 2″ x 4″.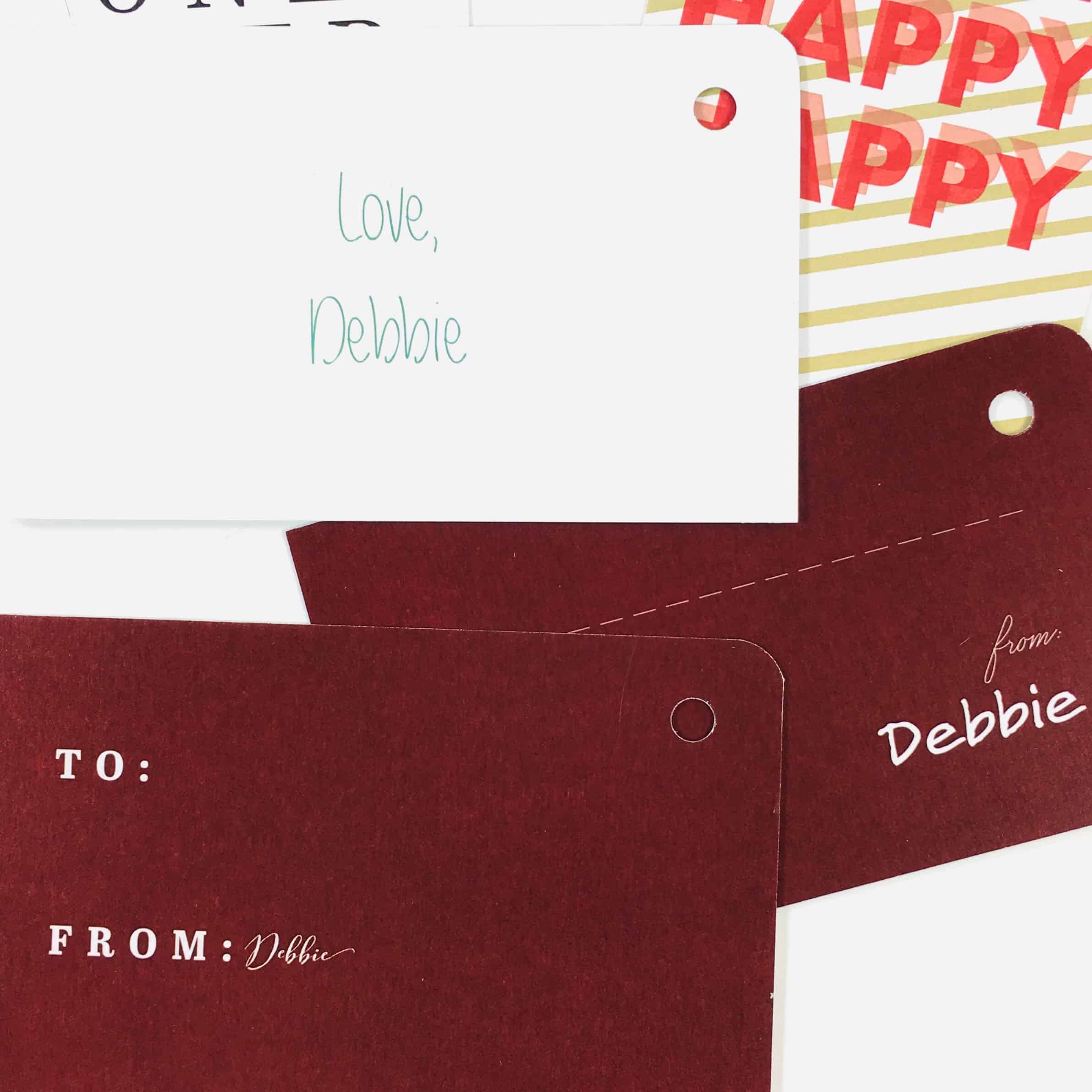 Three of them had my name on the back, and three of them did not so they can be used by others in my household. They can also be used for a variety of giving occasions and are not really "Winter Holiday" themed, although they can be used for that purpose too.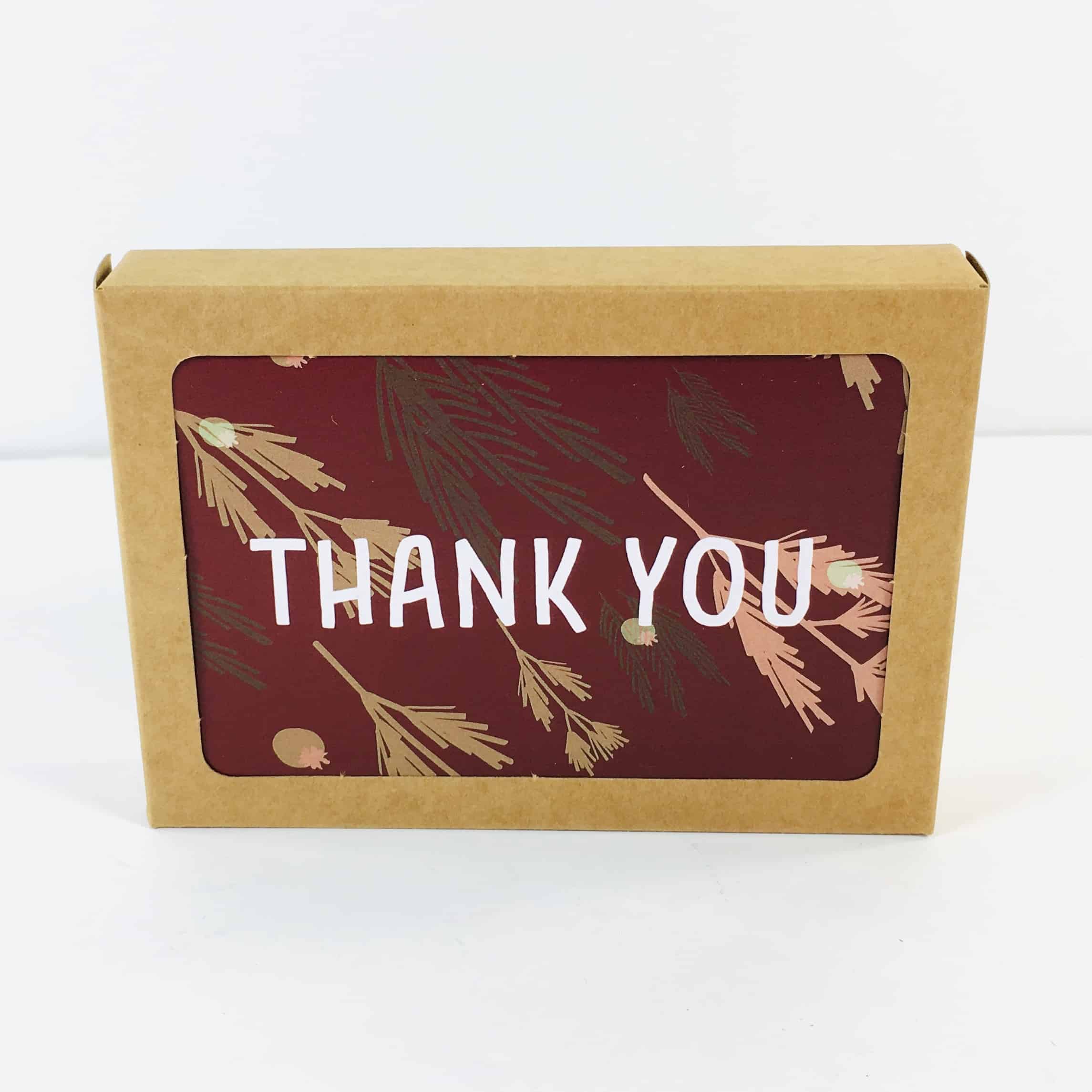 Next up is a box of Thank You Cards.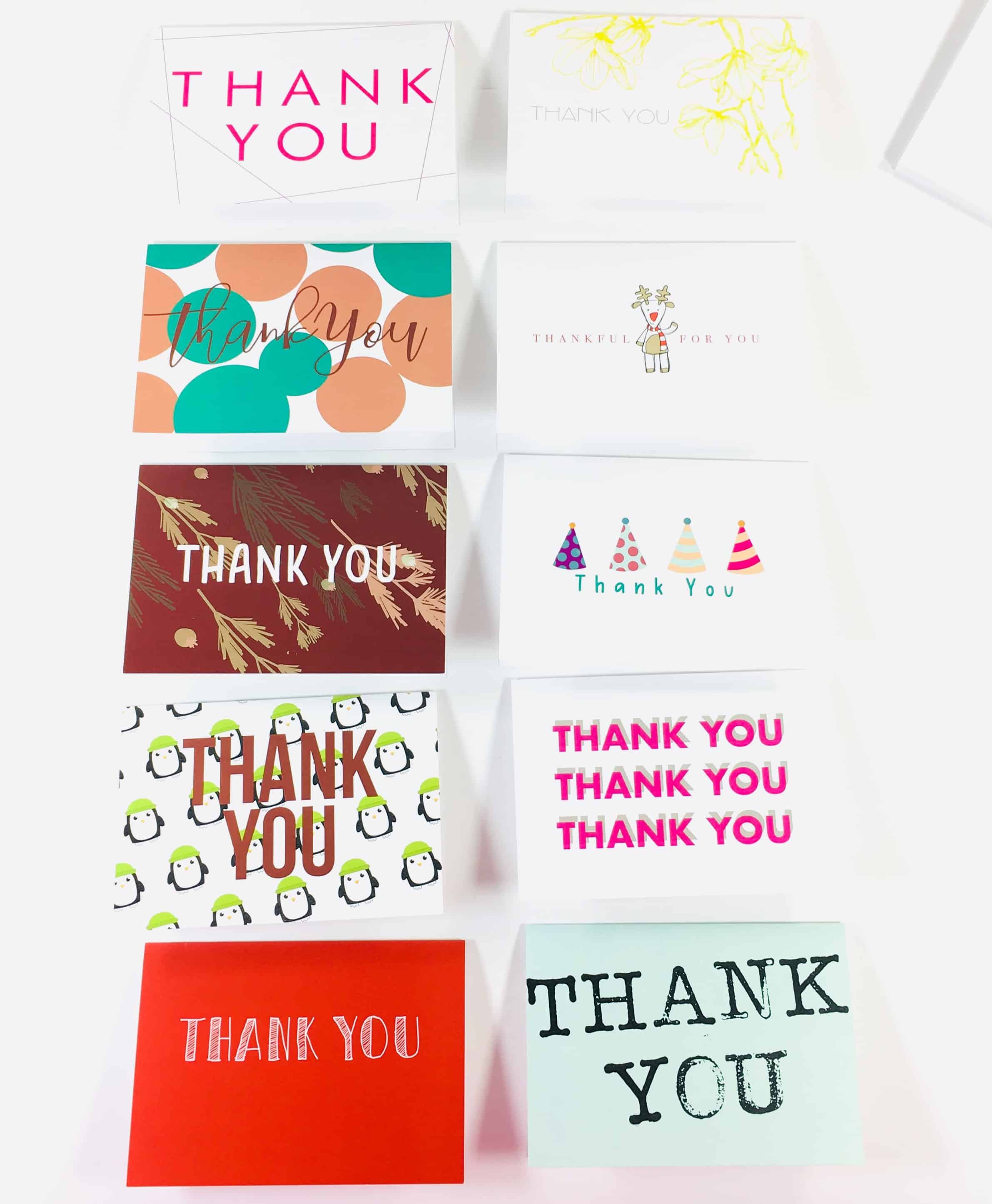 I found 10 cards and matching white envelopes. The cards are 3.5″ x 5″ and are blank on the inside. These are not personalized and can be used by anyone. Some of them are holiday-themed, others can be used year-round.
Finally, I received a set of 10 Holiday Greeting Cards. The cards are 5″ x 7″ and come with matching white envelopes. The envelopes are personalized with my first name and address. I think I would prefer that they had my last name as well.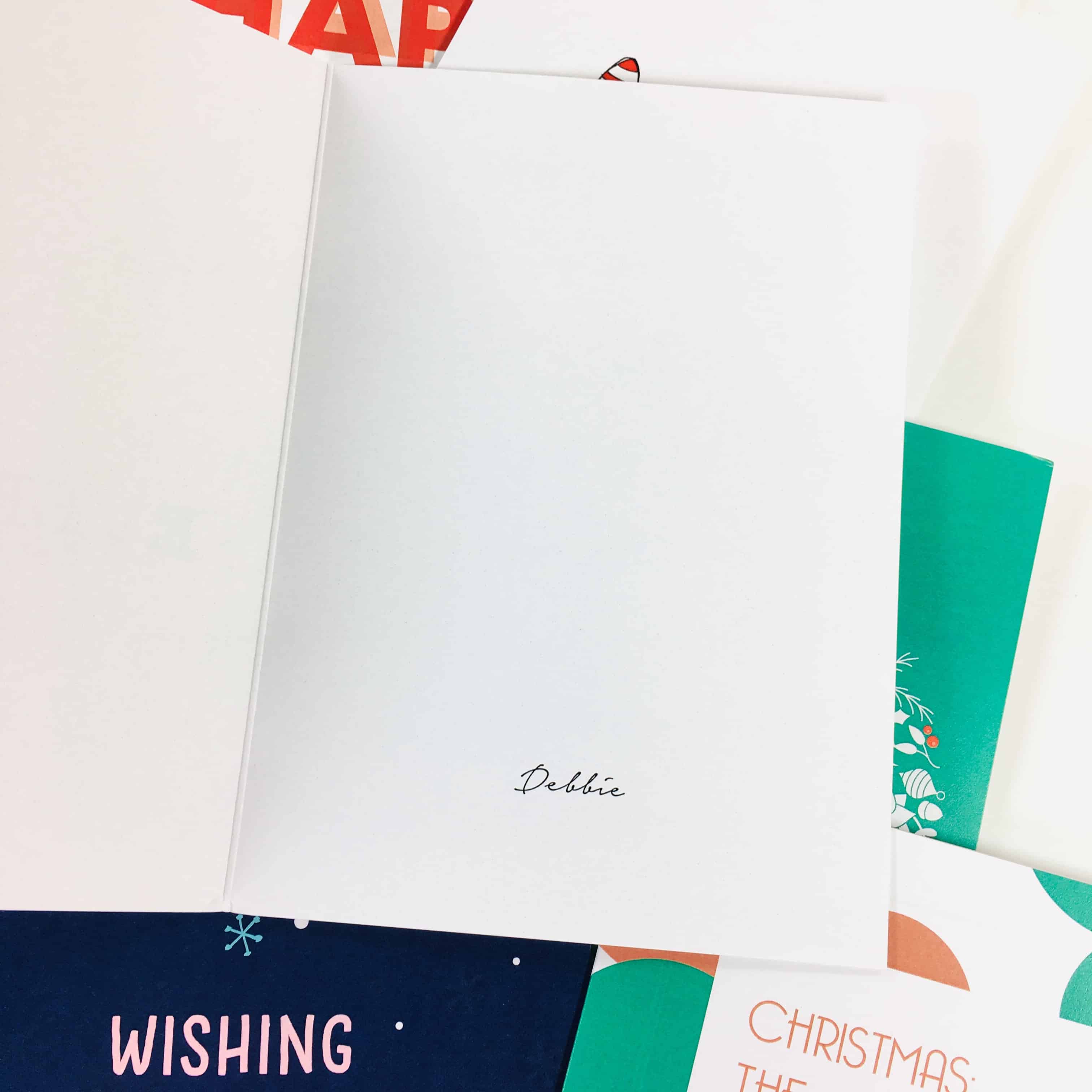 They had my name printed inside. I don't think this is necessary and would prefer to sign a hand-written card myself, although if you have tons of cards to send out then that might make it easier.
Overall I was really happy with my first ever My Paper Box! I like that anyone can have a box personalized with their name and I thought the items were helpful and cute. They also went well with the season yet not in an overly red-and-green sort of way, some of the items may be used year round. I was especially happy with the mini planner that I can stash in my bag when I am not carrying around my larger planner. Yes, my planner needs its own planner!
What do you think of this month's box?