Maeven is a monthly luxury bridal subscription that is suitable for the modern bride. For $49.95 each month, you will get 5 to 8 items in your first box that are carefully curated for the blushing bride. The items in Maeven Box are picked to make any bride-to-be excited for her big day!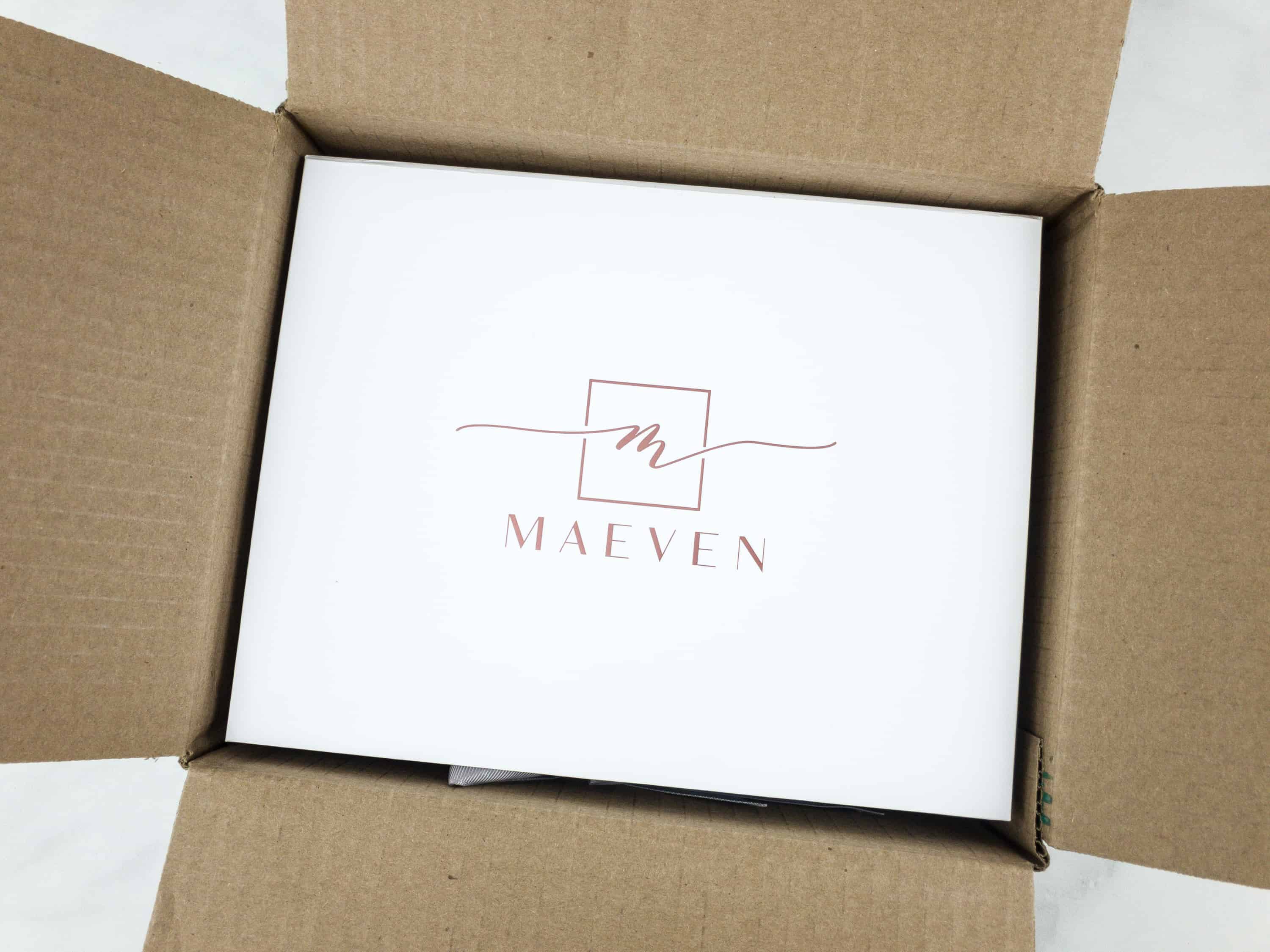 I love how the box fits the packaging so that the inner white box of Maeven is intact.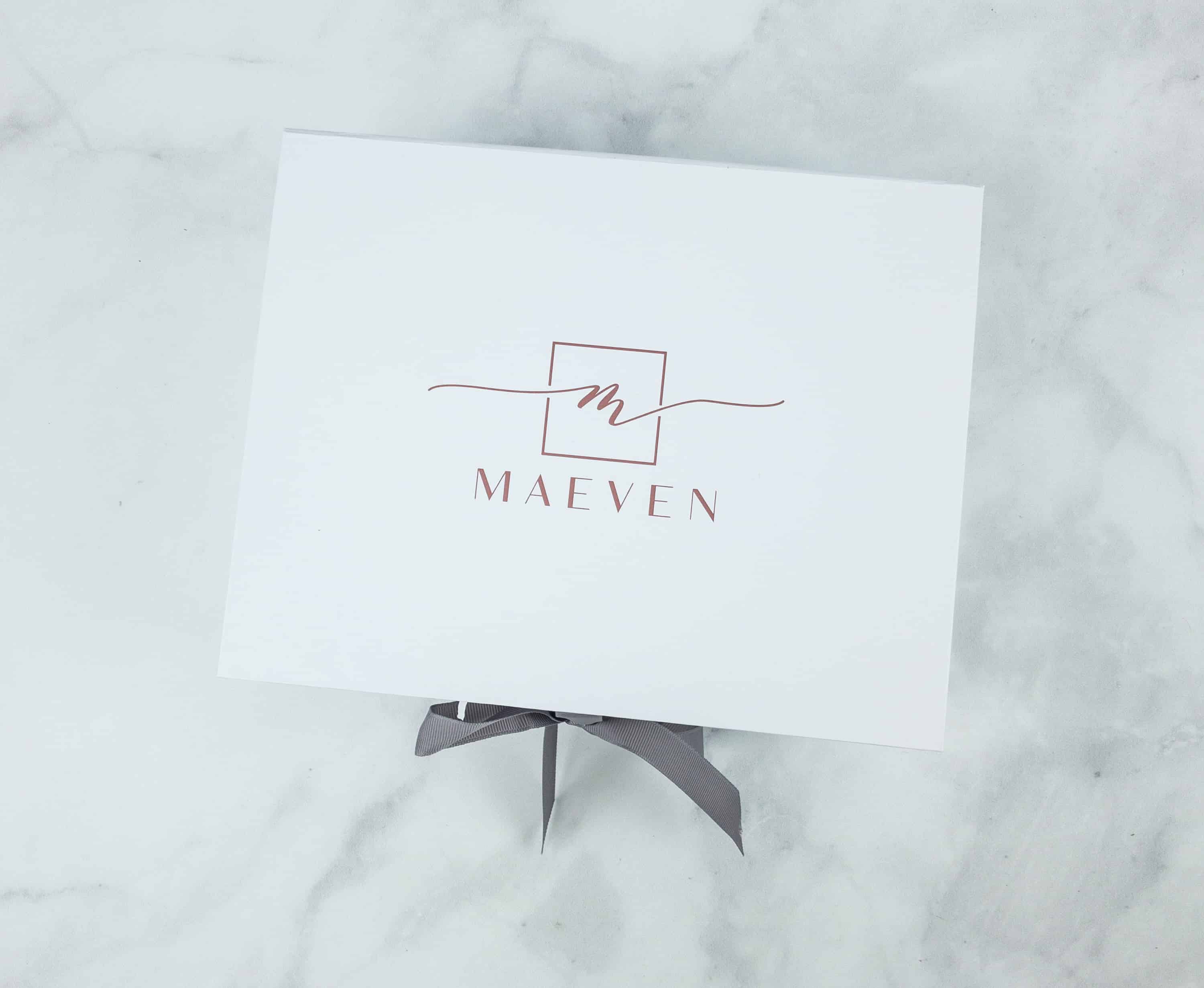 The box itself looks gorgeous!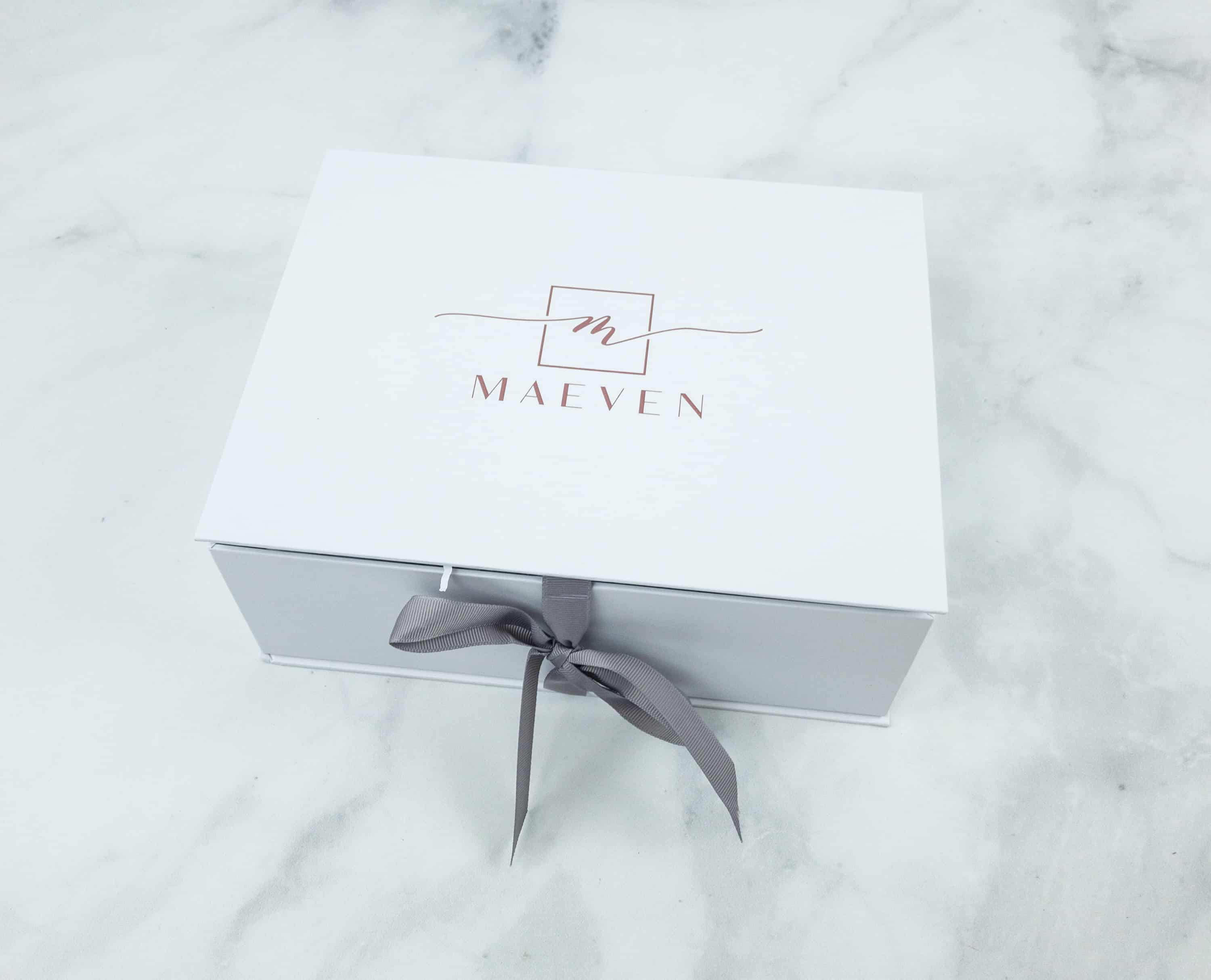 There's a gray ribbon on the side.
Inside the box is this information card.
It contains details on how you can take advantage of Maeven's subscription box as well as the options that they are offering.
Another card included a message from Maeven Box's founders. It has a nice layout too!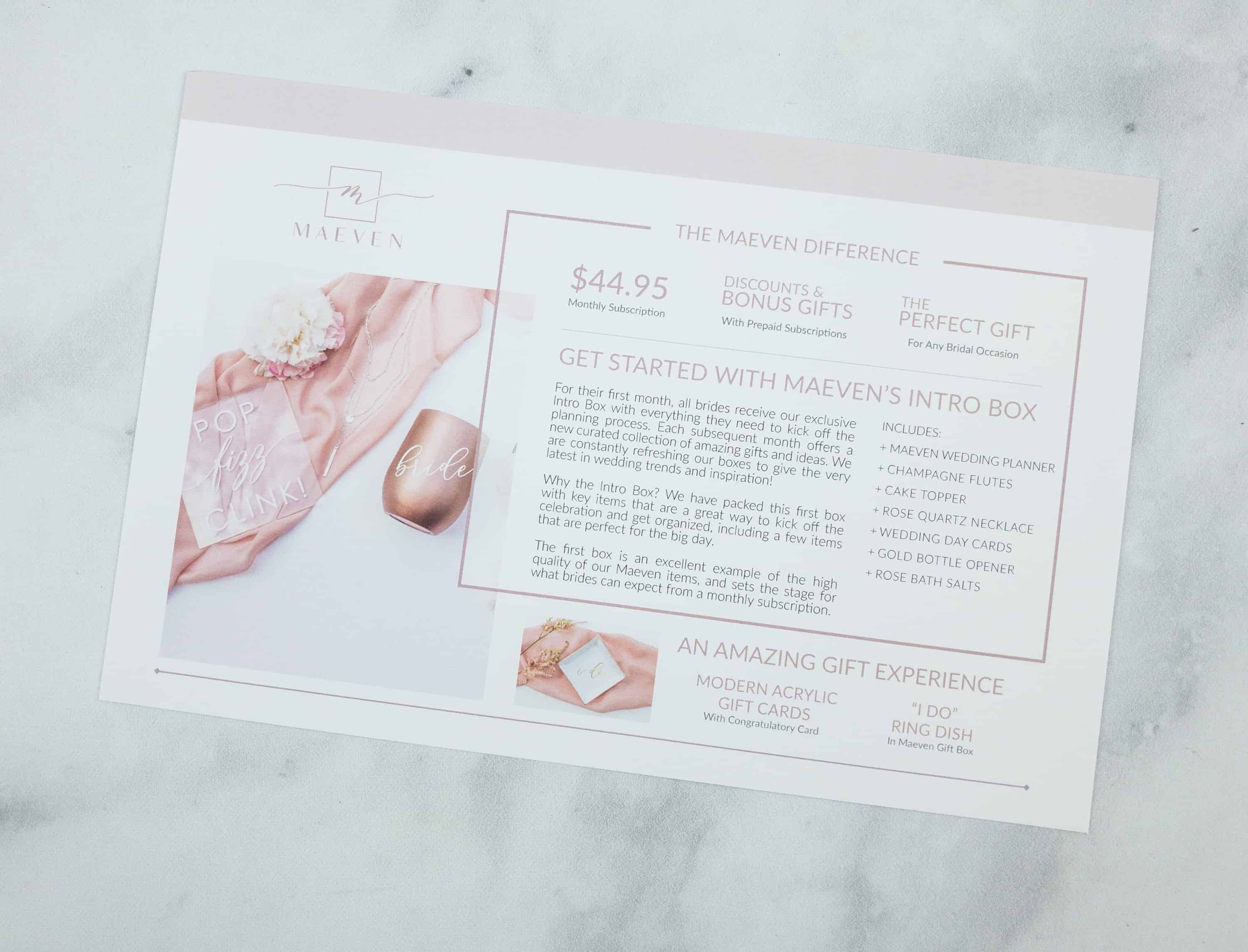 You'll find all the items included in this box at the back of the card.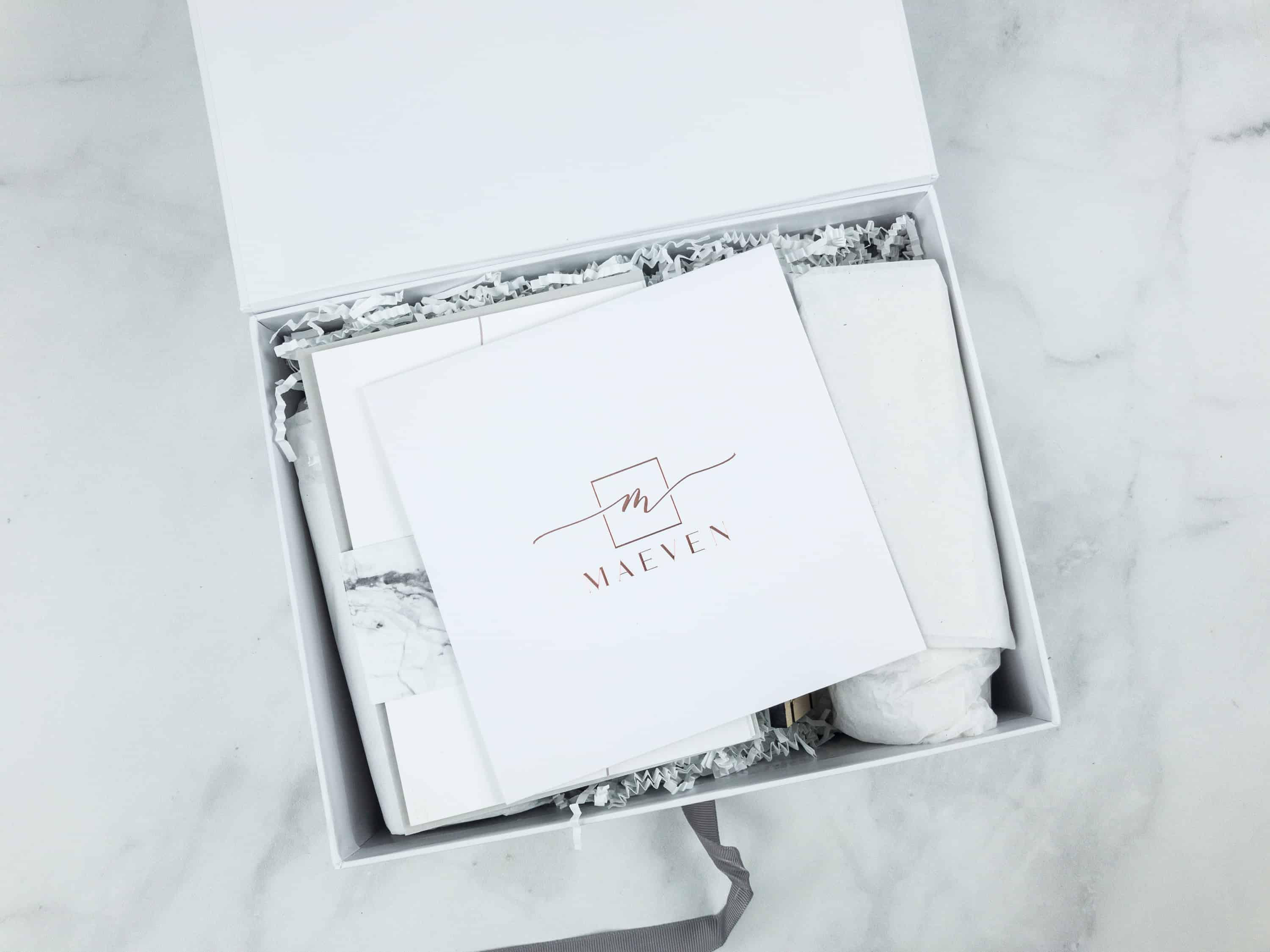 Everything is carefully packed.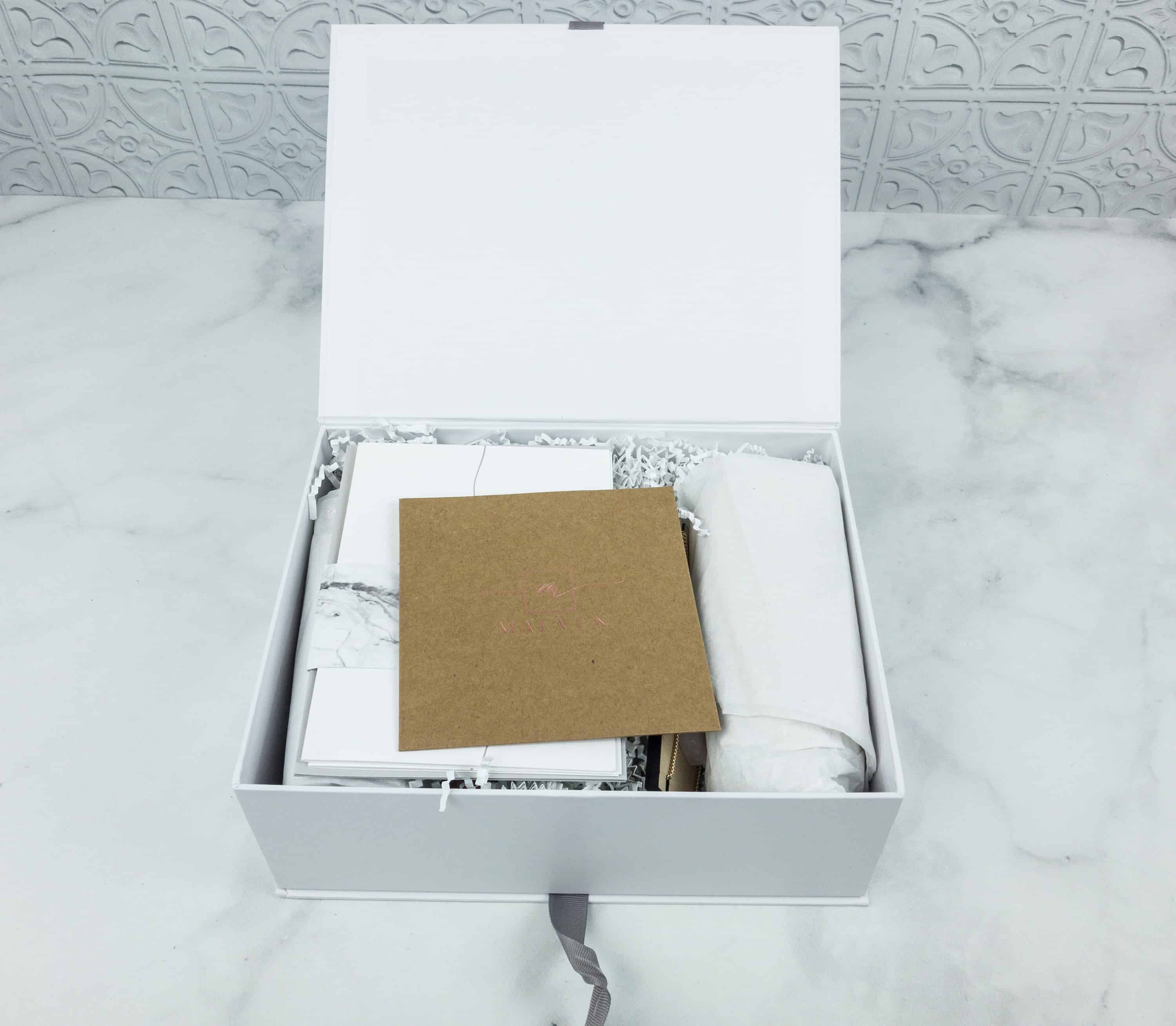 I love the white packaging for each item here.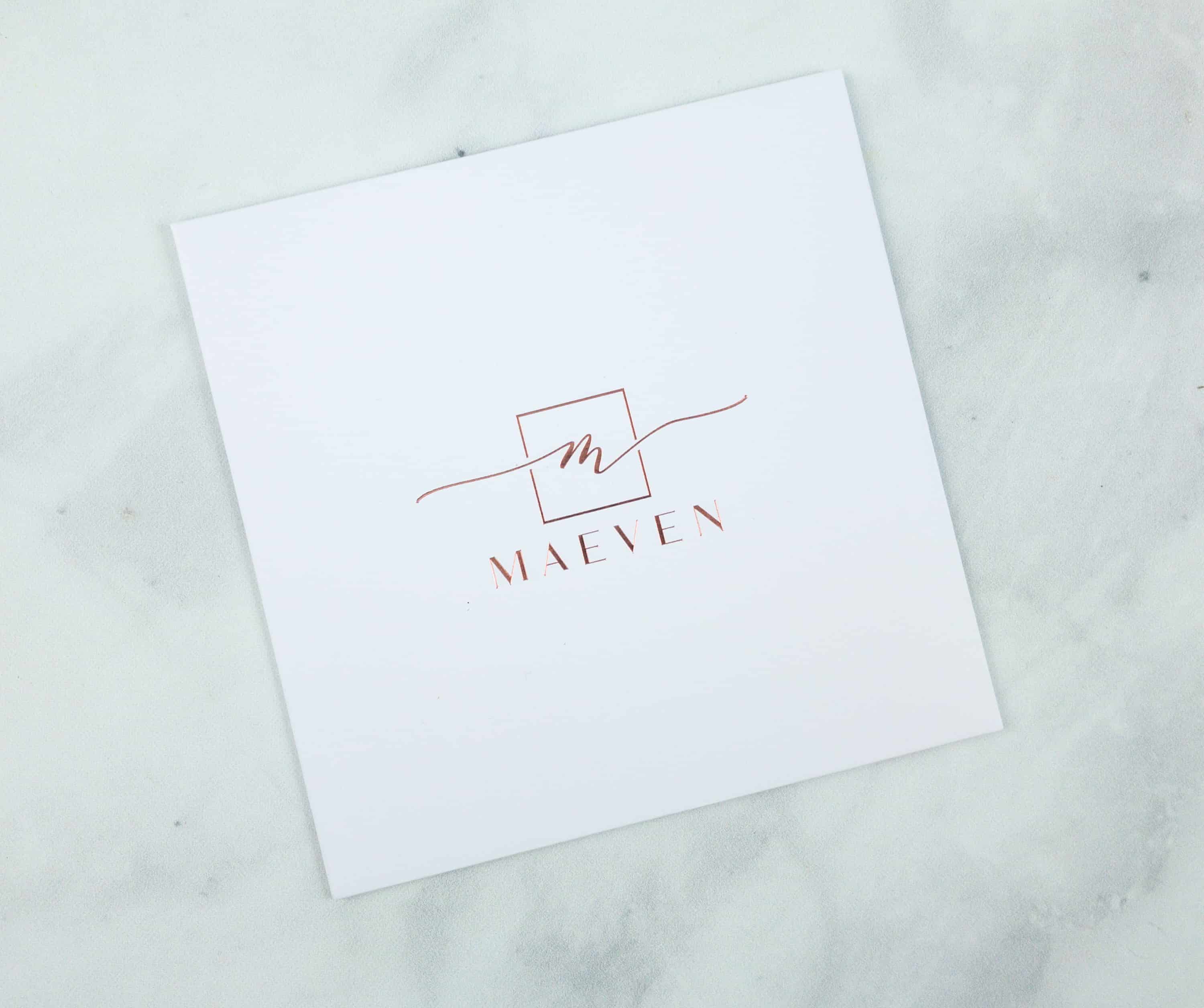 Maeven Box has included this mini-magazine to give subscribers a better idea on what this box is all about.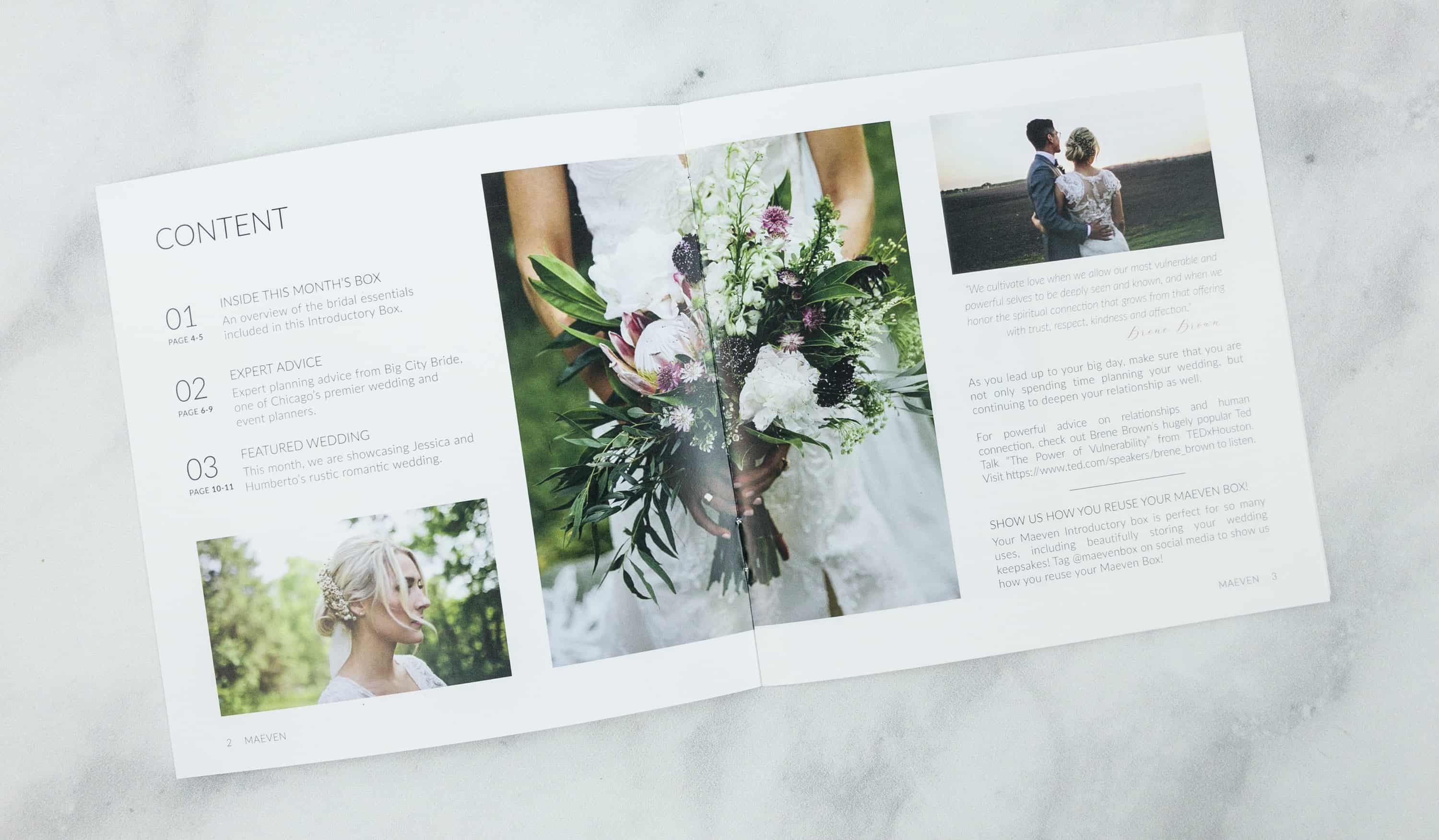 I am always looking forward to reading the mini magazines in subscription boxes as they are always filled with essential information, beautiful photos, and features.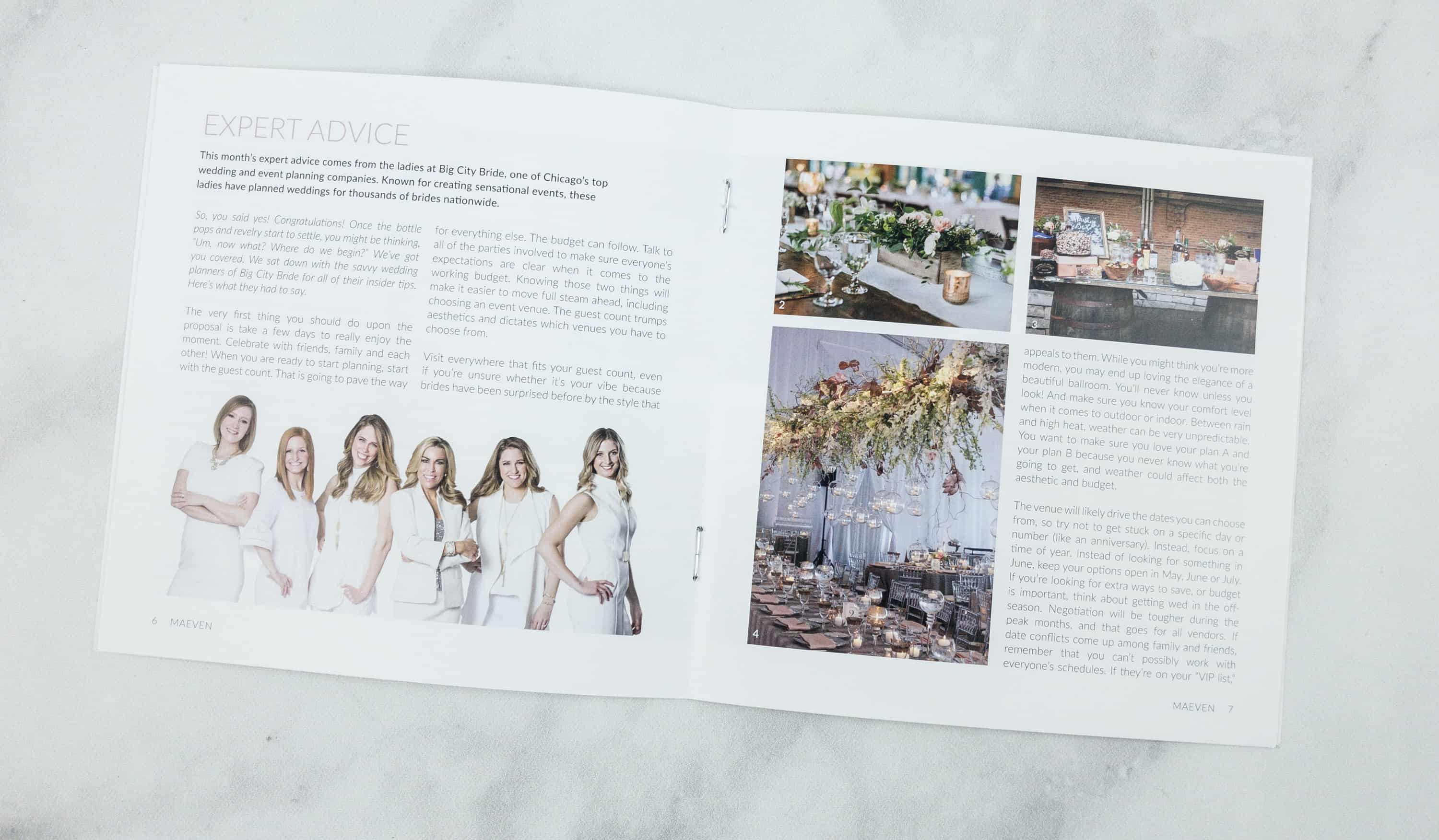 Brides may feel stressed out when it comes to planning their wedding, but thanks to the Expert Advice section in this mini mag, you will get helpful tips in no time.
I love the layout for each page in this mini magazine because it makes it an inviting read. Brides are sure to get a lot of useful advice here.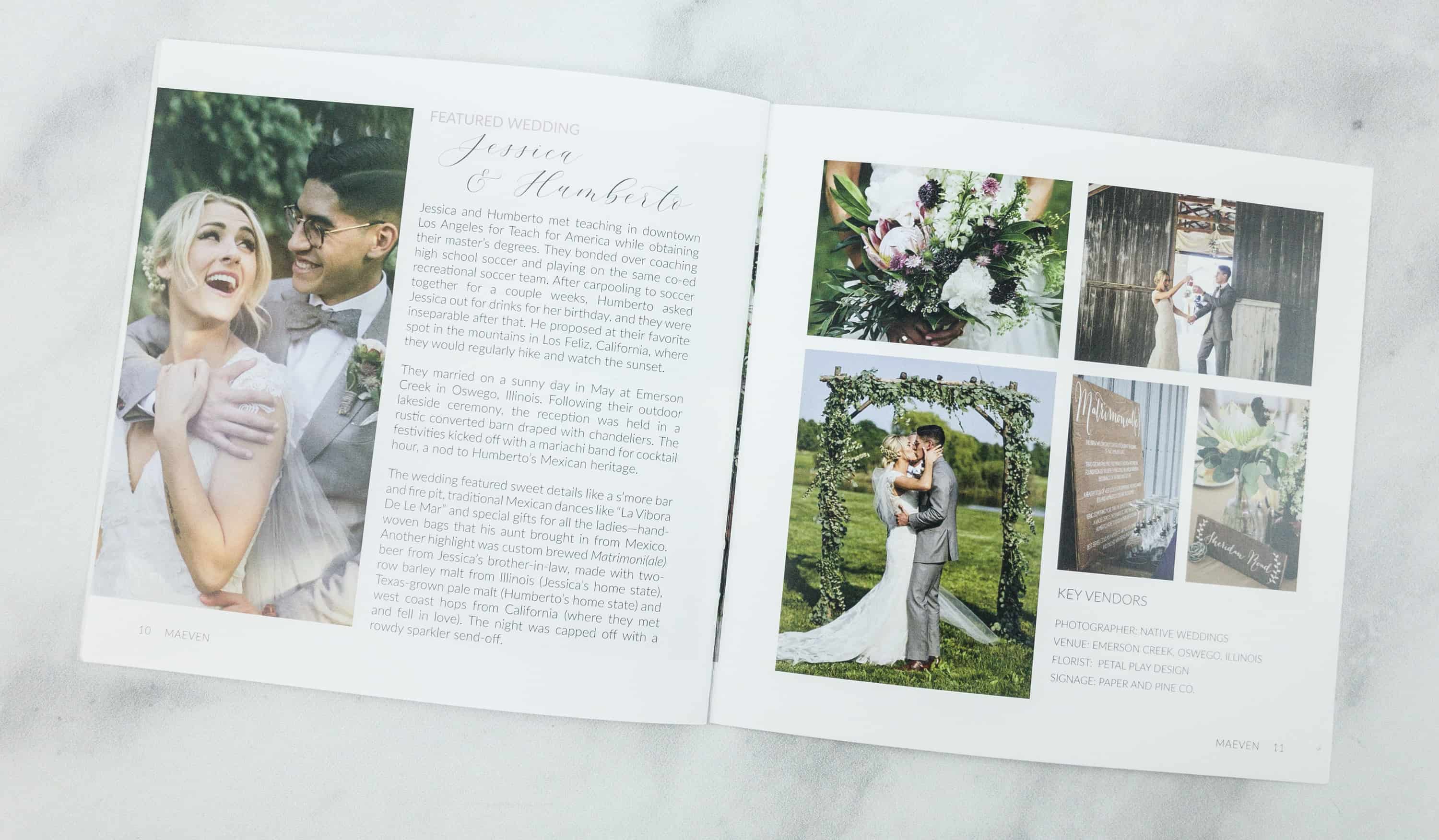 They even have a featured wedding!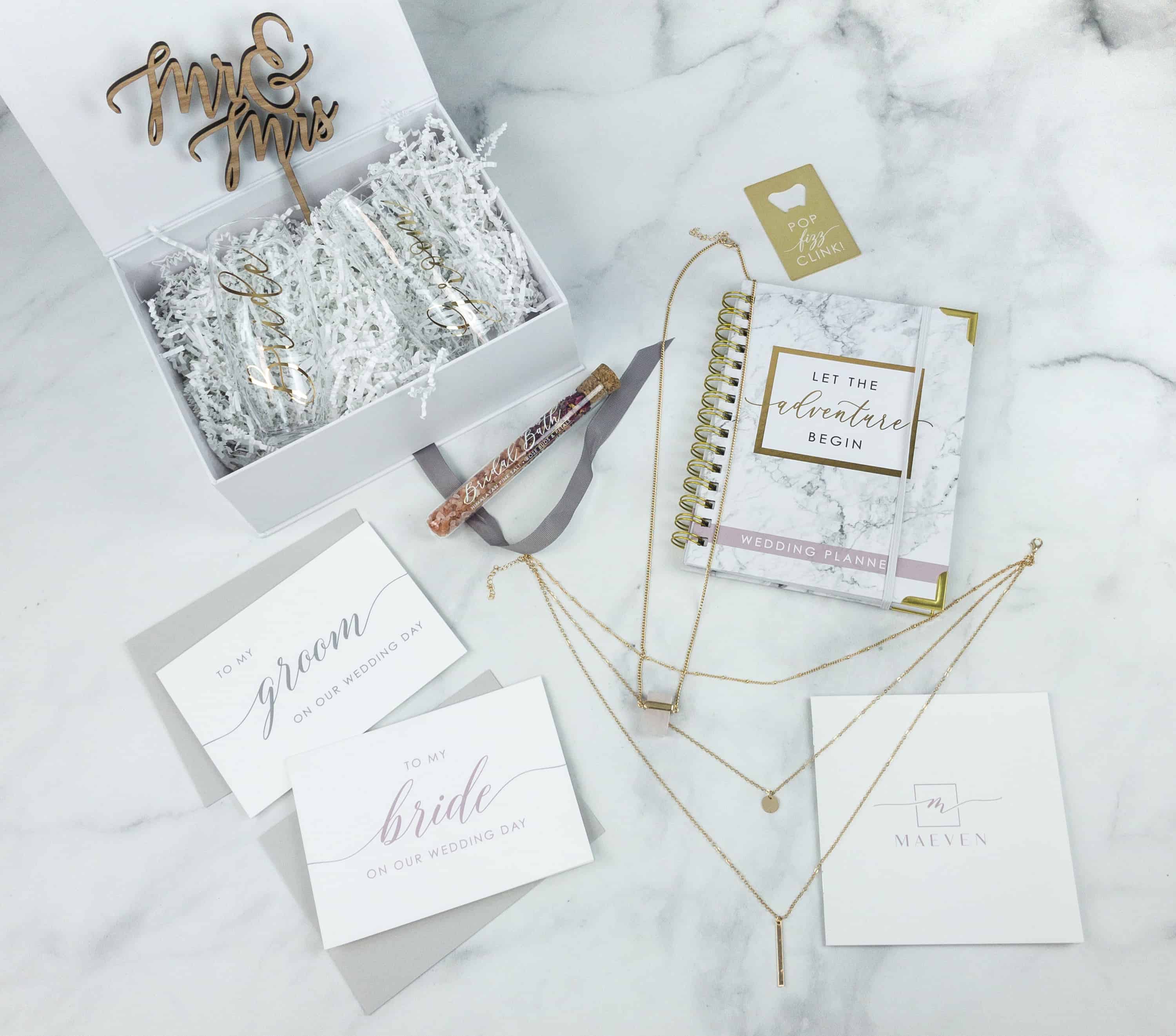 Everything in the box!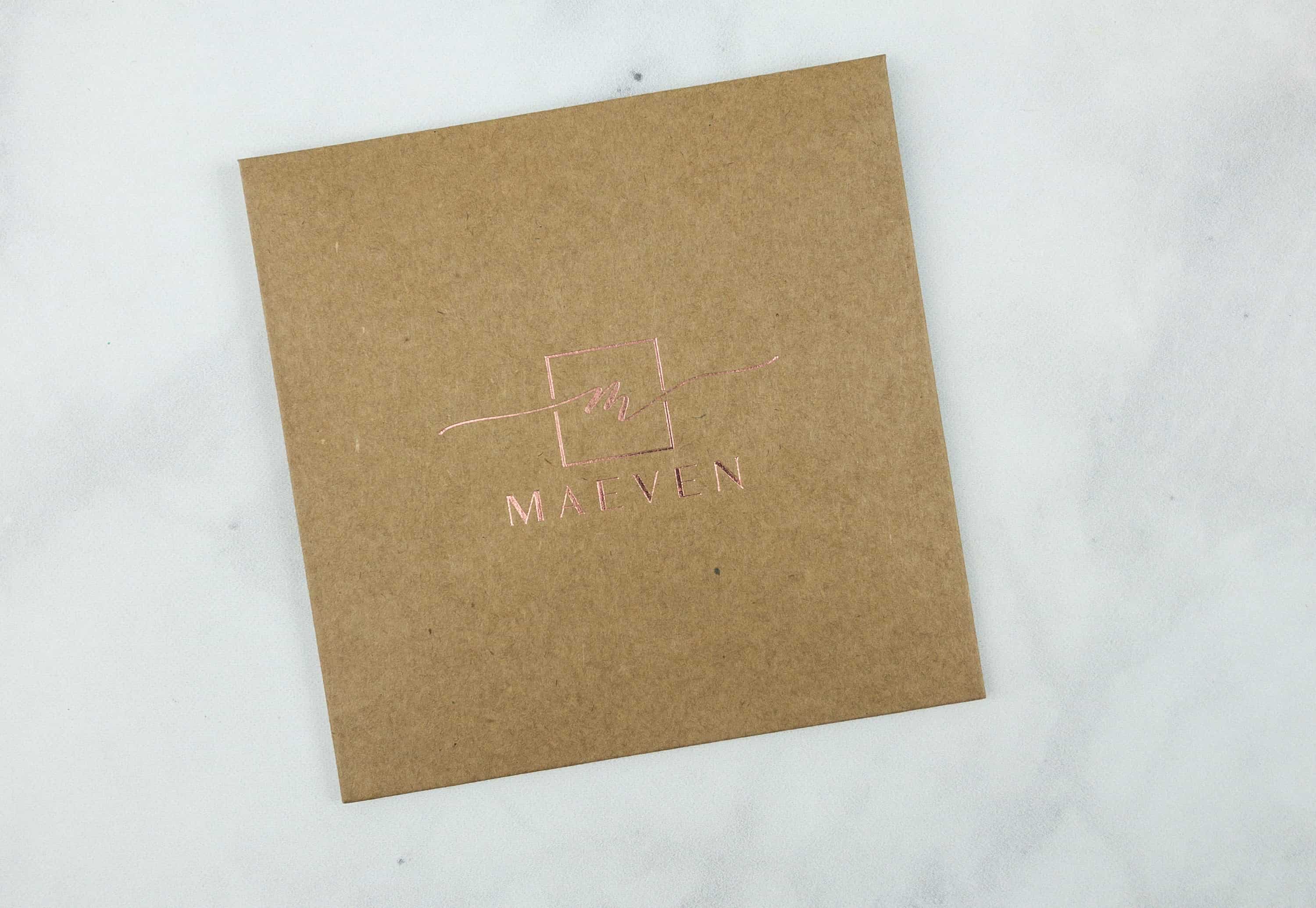 I got this brown card with Maeven's logo printed on it in gold. It's a nice touch, don't you think?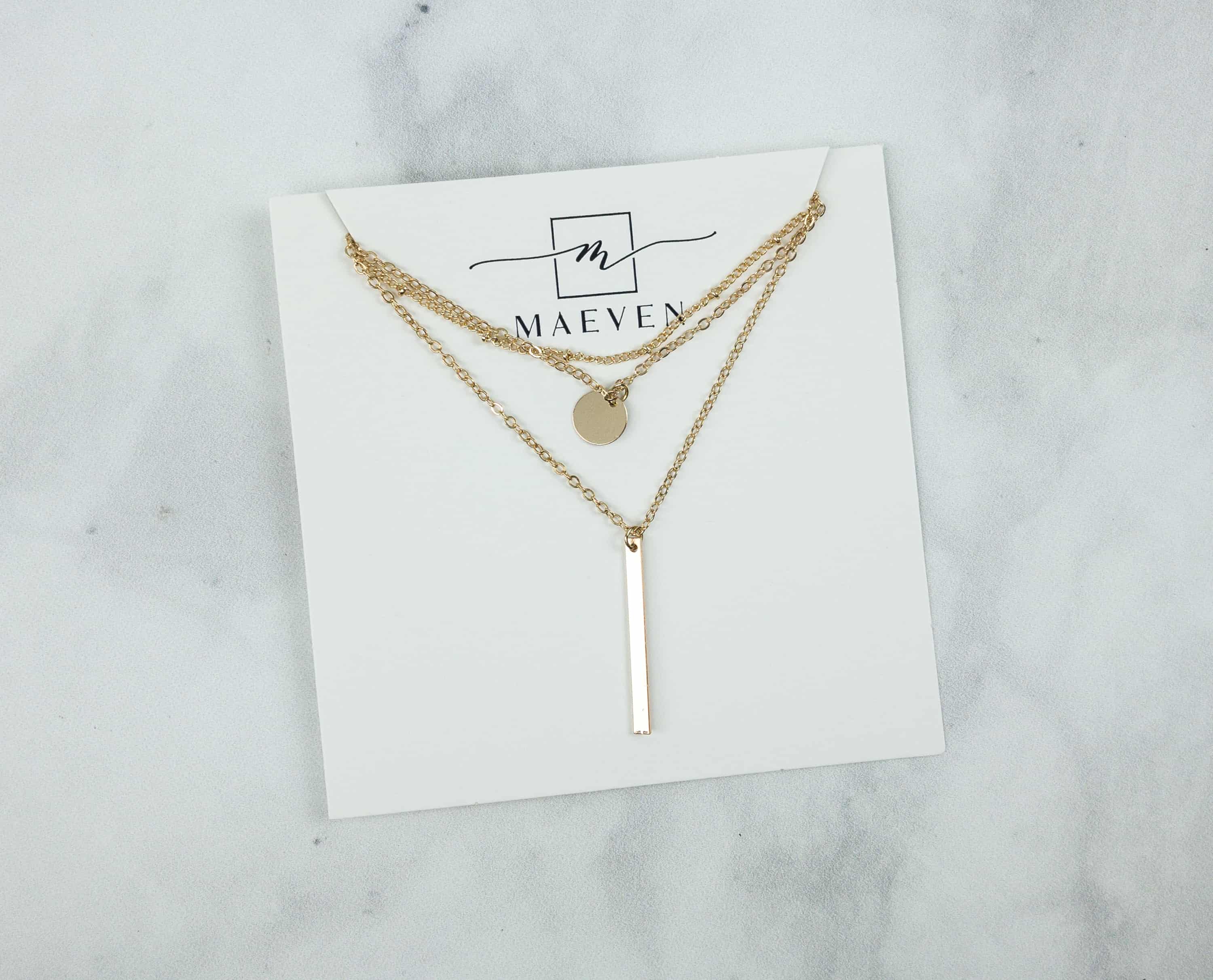 Maeven Necklace. It's a three-strand gold-plated chain necklace which creates a stacked effect.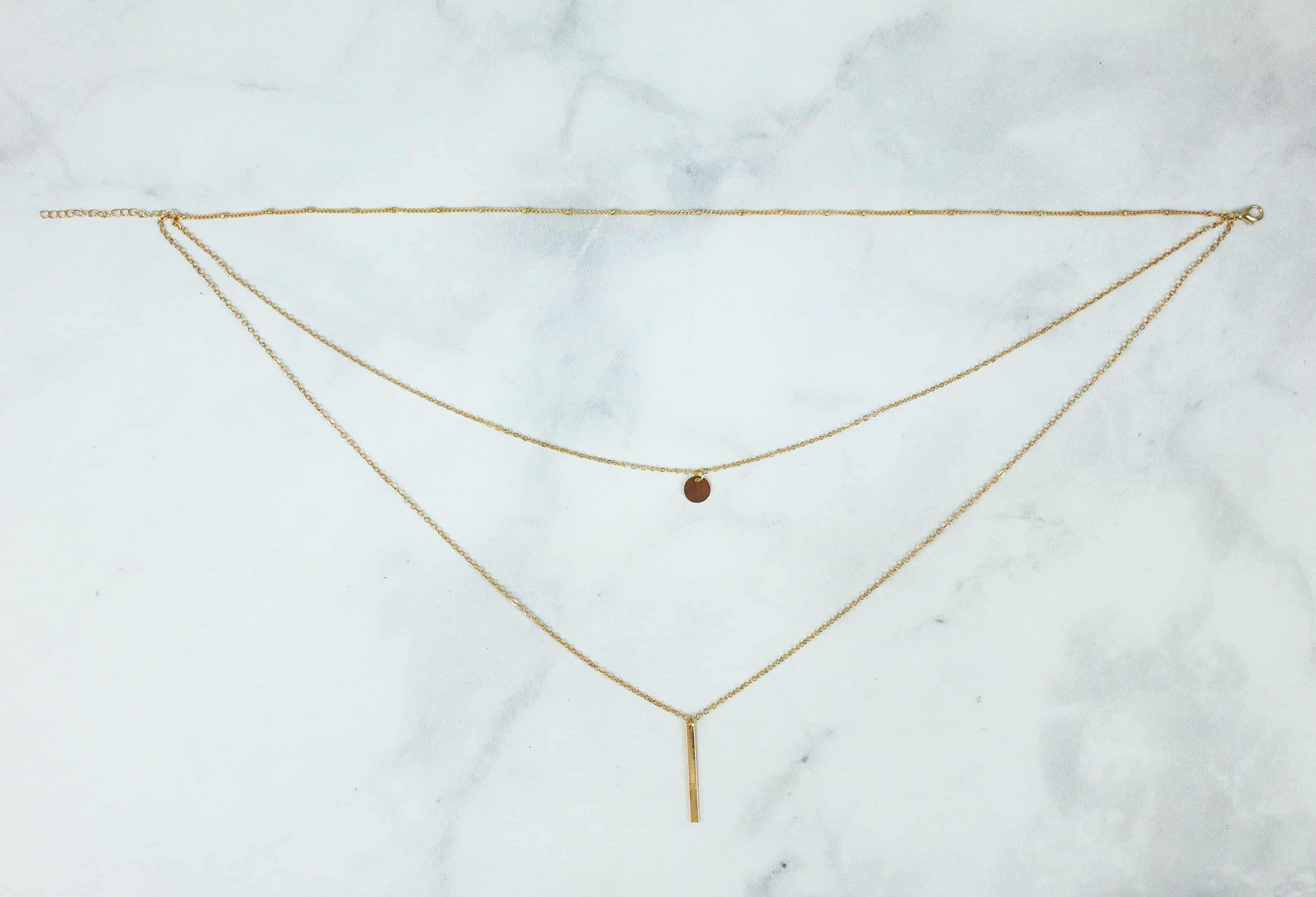 The bottom chain has a rectangular charm and the middle chain has a gold-plated circle at the center. They're so dainty!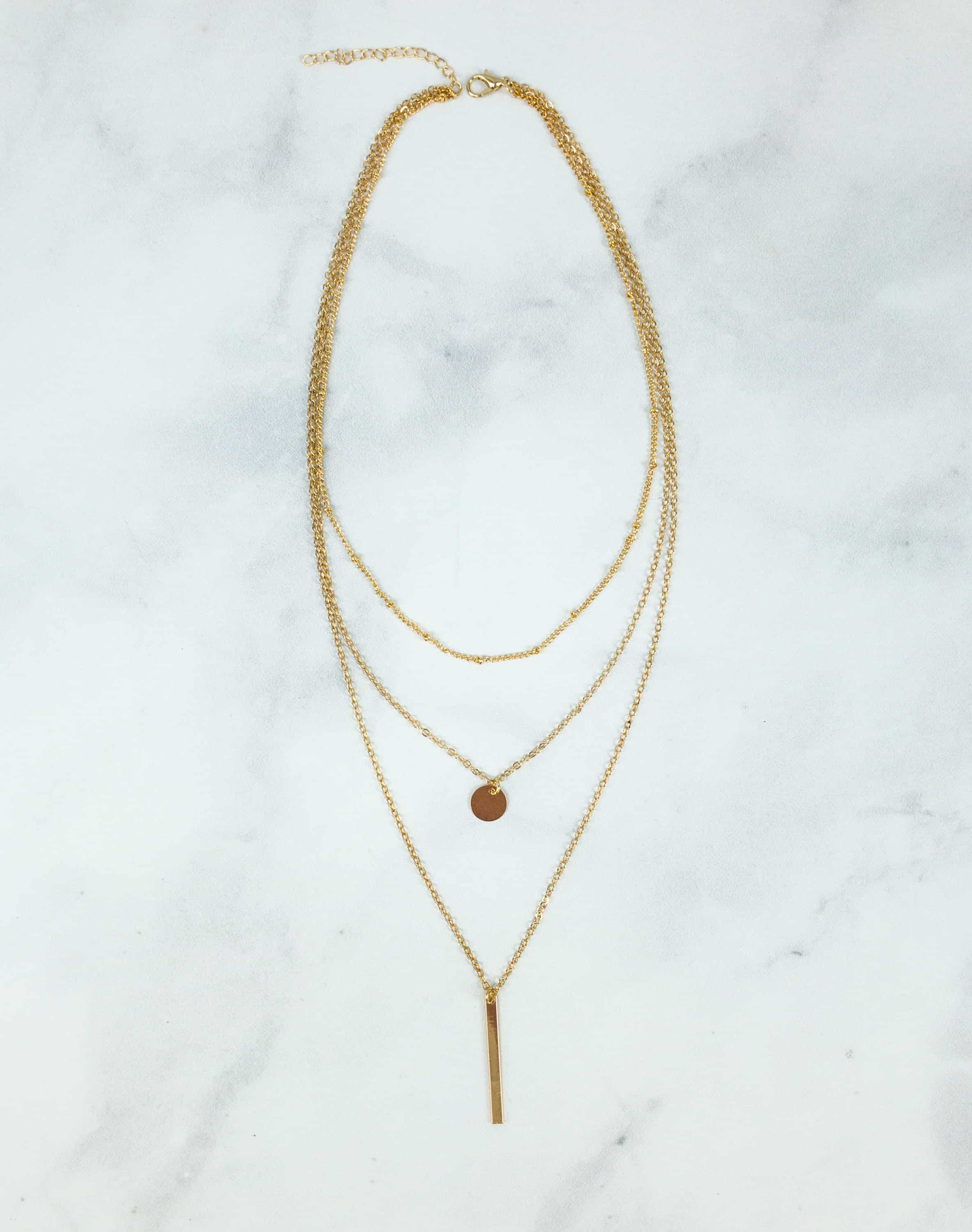 The design is simplicity and elegance rolled into one.
You can wear it with your wedding dress if it matches, but in case it doesn't, it'll also be ideal with a bridal shower outfit or even during your honeymoon travel.
Wedding Day Cards. There's no sweeter way to express your love than a handwritten letter. I'm glad they included cards for both the bride and the groom!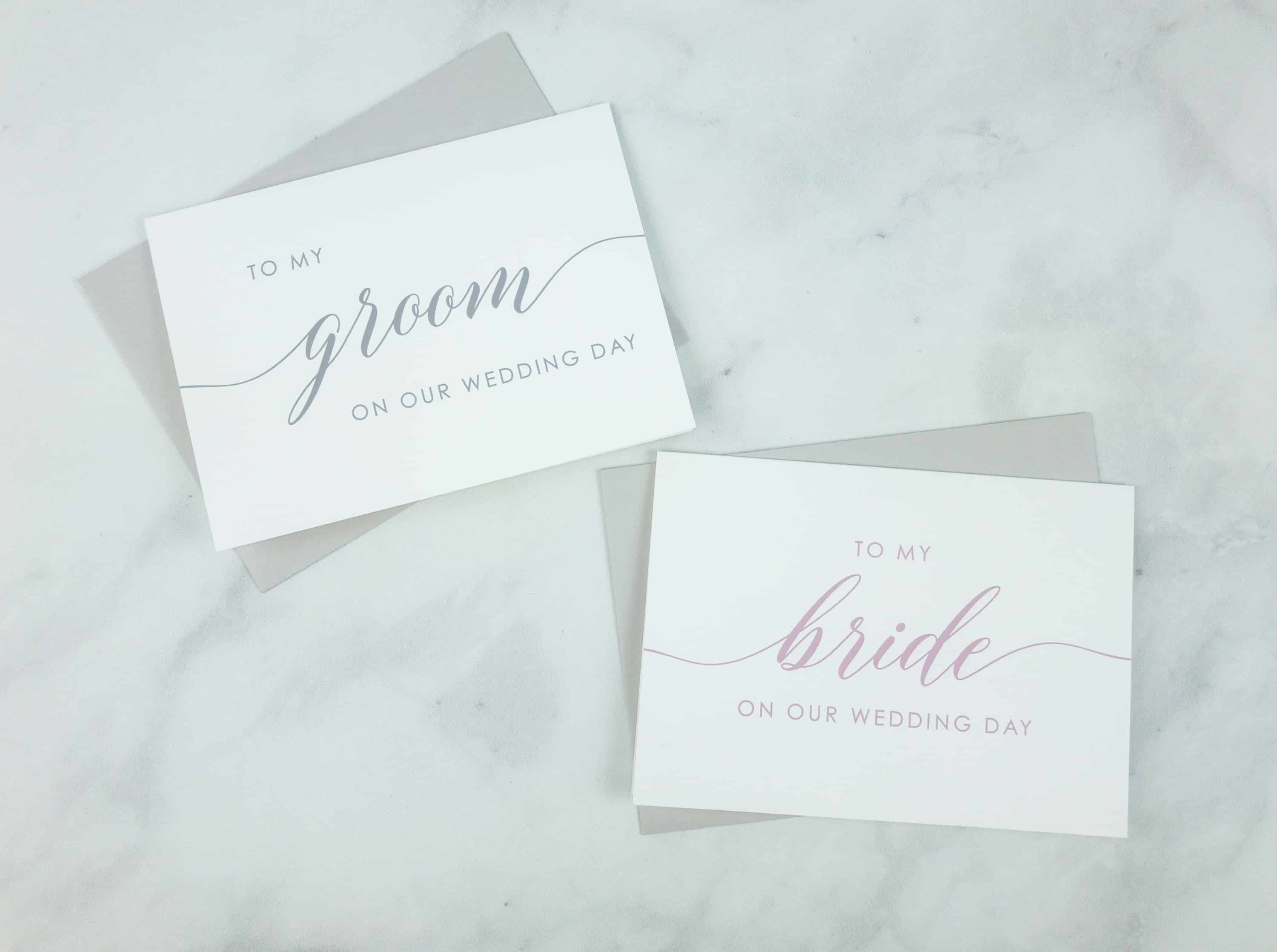 The colors and fonts are pretty! Each of the cards come with envelope too.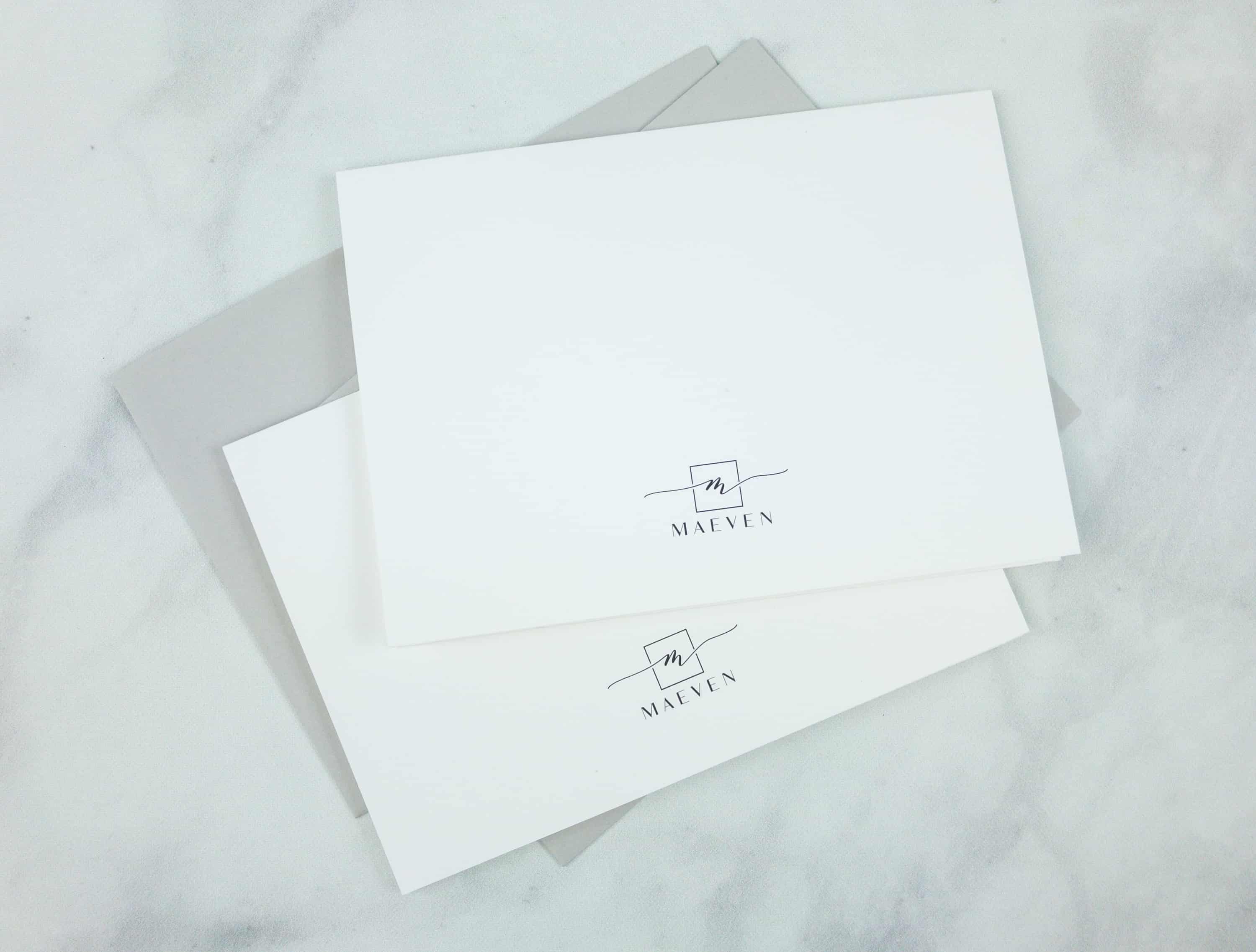 Maeven's logo is found at the back of the cards. Love that there's no suggested retail price on the back – keeps it super classy!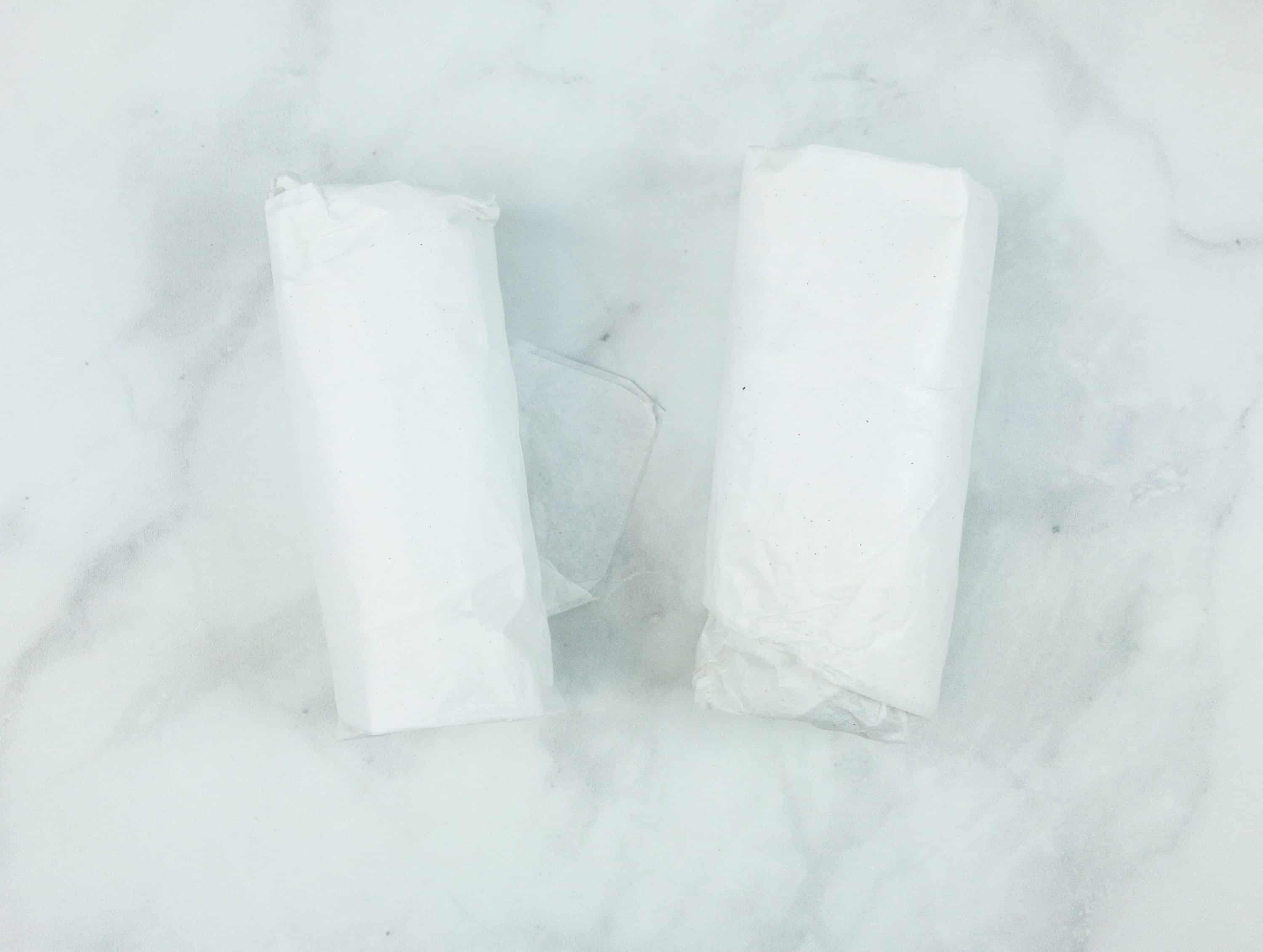 The next items were carefully wrapped.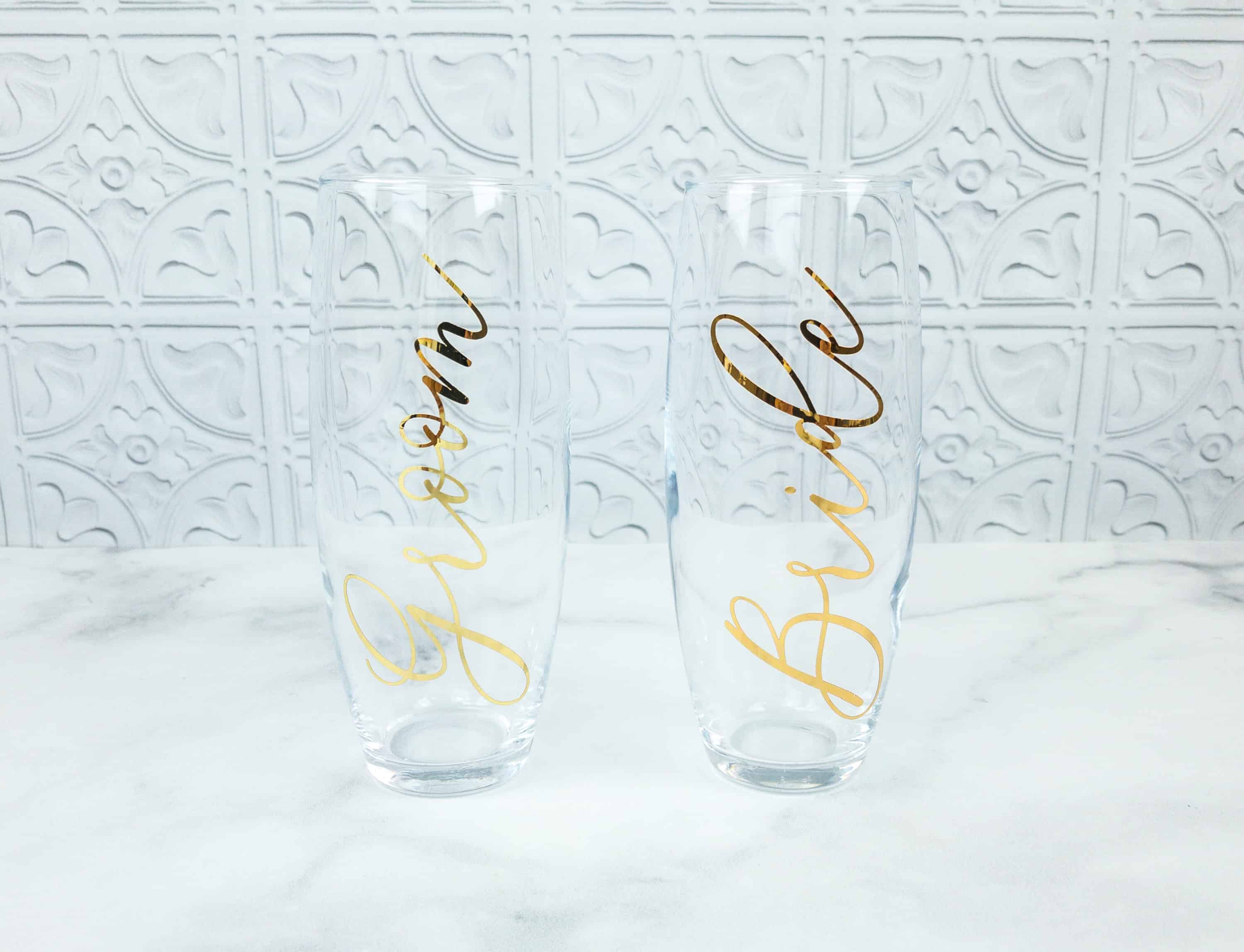 Champagne Flutes. From the wedding day and beyond, it's nice to have these champagne flutes to celebrate with your partner. I like the gold foil design!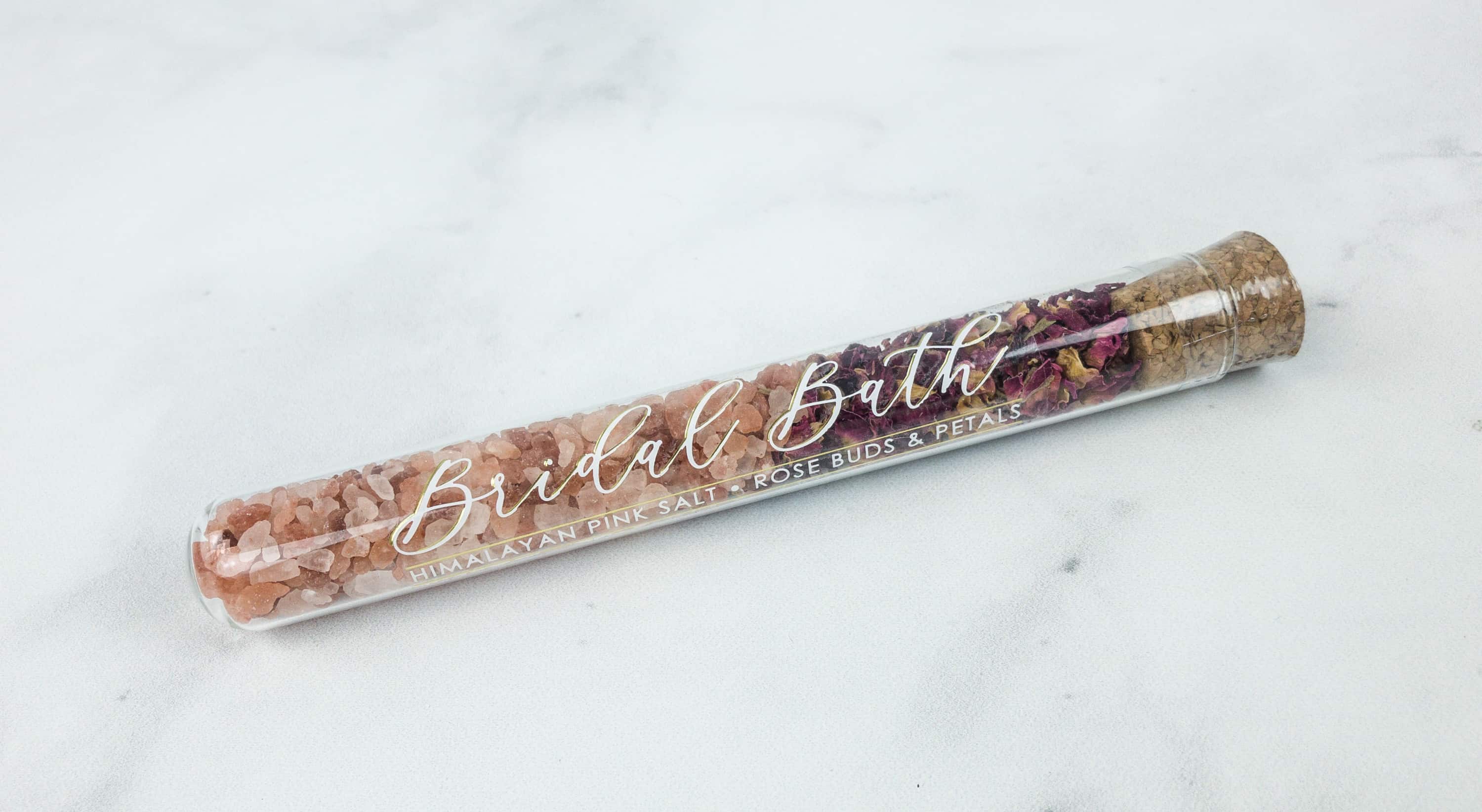 Rose Bath Salts. I am pleased to find these rose bath salts in this box. Anyone who has undergone the whole wedding process knows that the planning stage is really tough. Soaking in a warm tub with these rose bath salts can help you relax.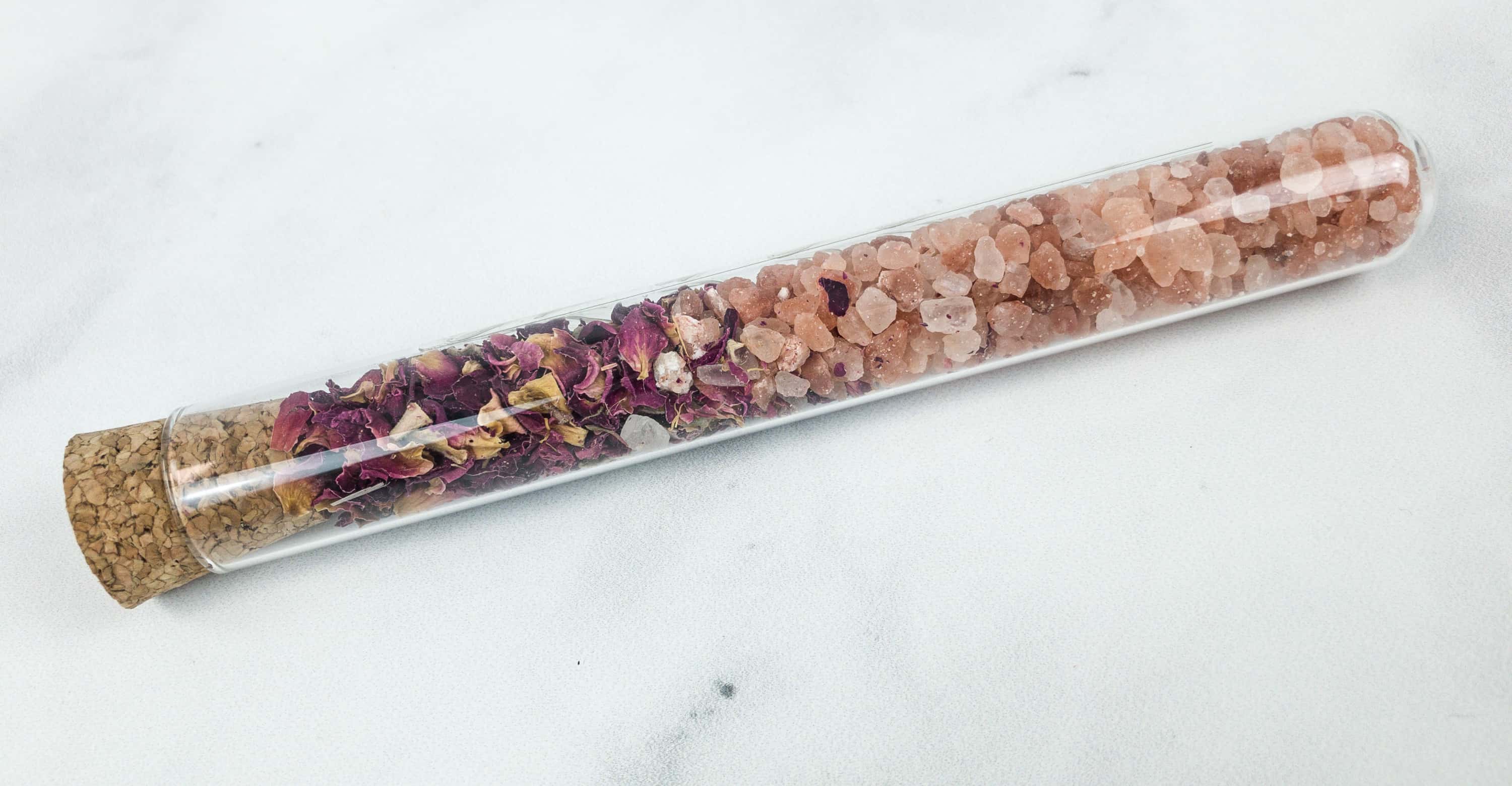 This rose bath salt is a combination of Himalayan pink salt as well as organic rose petals that will help you feel relaxed, refreshed, and hydrated too, everything you need to feel better afterward!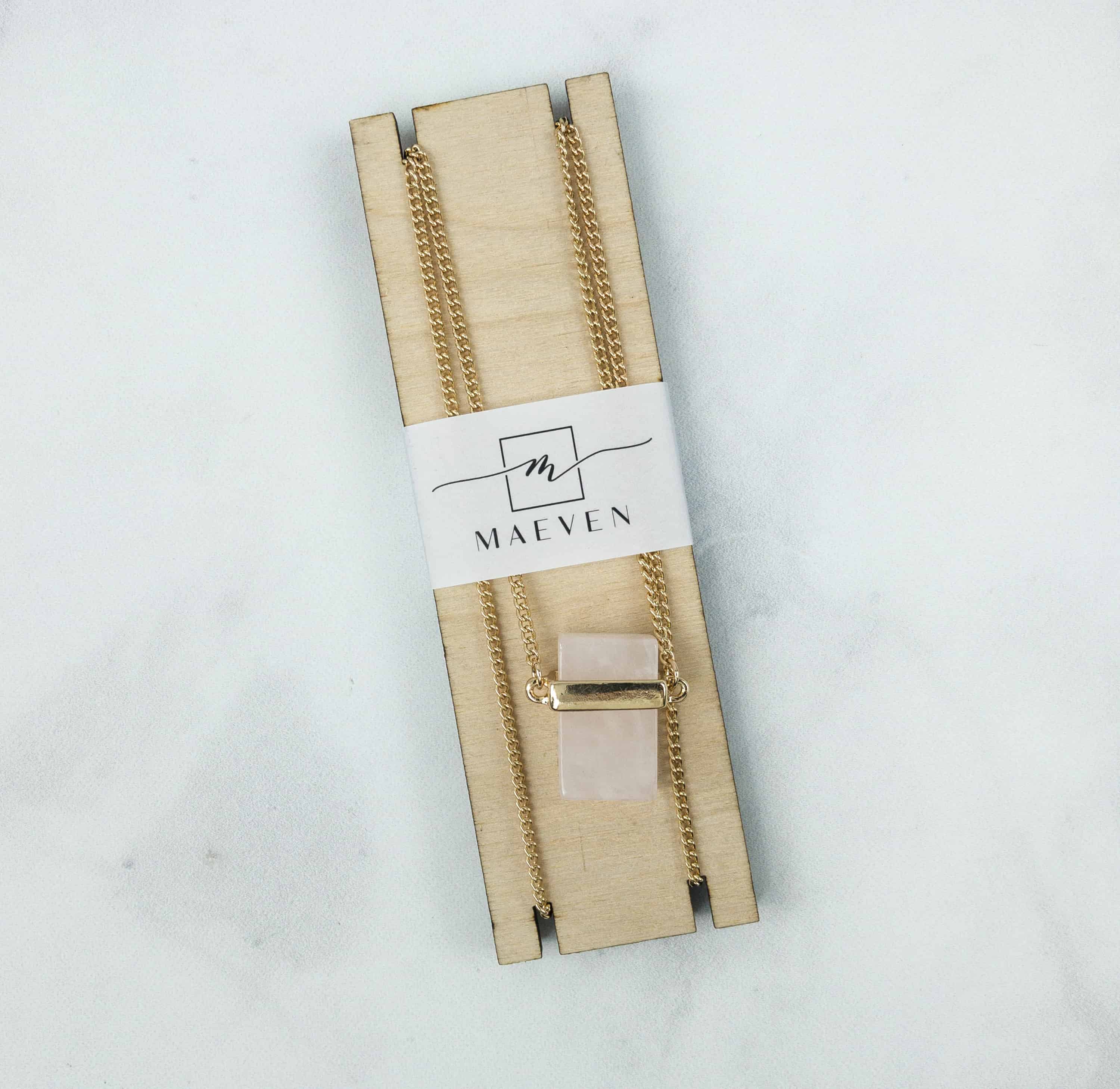 Rose Quartz Necklace. There's another necklace in the box, and this time it features a beautiful stone as a charm.

The rose quartz charm the on gold plated chain can be paired with almost any outfit, but it sure does stand out when you're wearing white.
I love that this necklace doesn't need anything else except for the solid block of rose quartz held in place with a gold band. It's a classy look!

Cake Topper. What's a wedding cake without a wedding topper? I like this one from Maeven, it's such a classic!

It says "Mr & Mrs" in a pretty cursive style. The topper also features a wood-like texture.
Gold Bottle Opener. This gold-colored bottle opener is such a fancy way of opening a bottle.
It says "Pop, Fizz, Clink!"

At the back of the bottle opener is the Kate Aspen logo.
Maeven Wedding Planner. There's also a stylish wedding planner in the box. Well, it pays to be organized. Any bride-to-be would need this to keep everything on track. On the cover it says "Let the Adventure Begin!" and I couldn't agree more, wedding planning is such an adventure.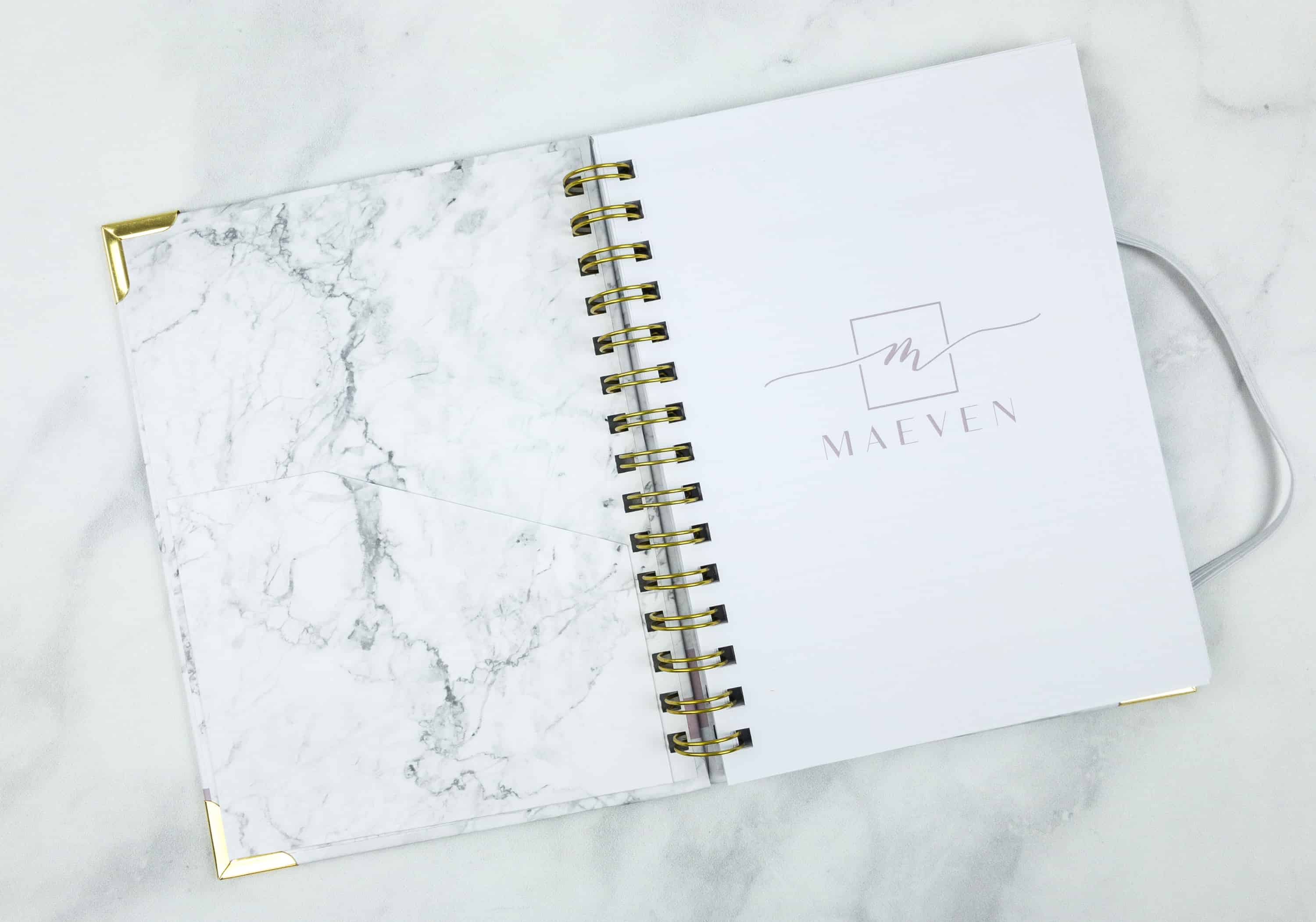 The cover of the wedding planner has a marble effect on it, plus Maeven's logo on the first page.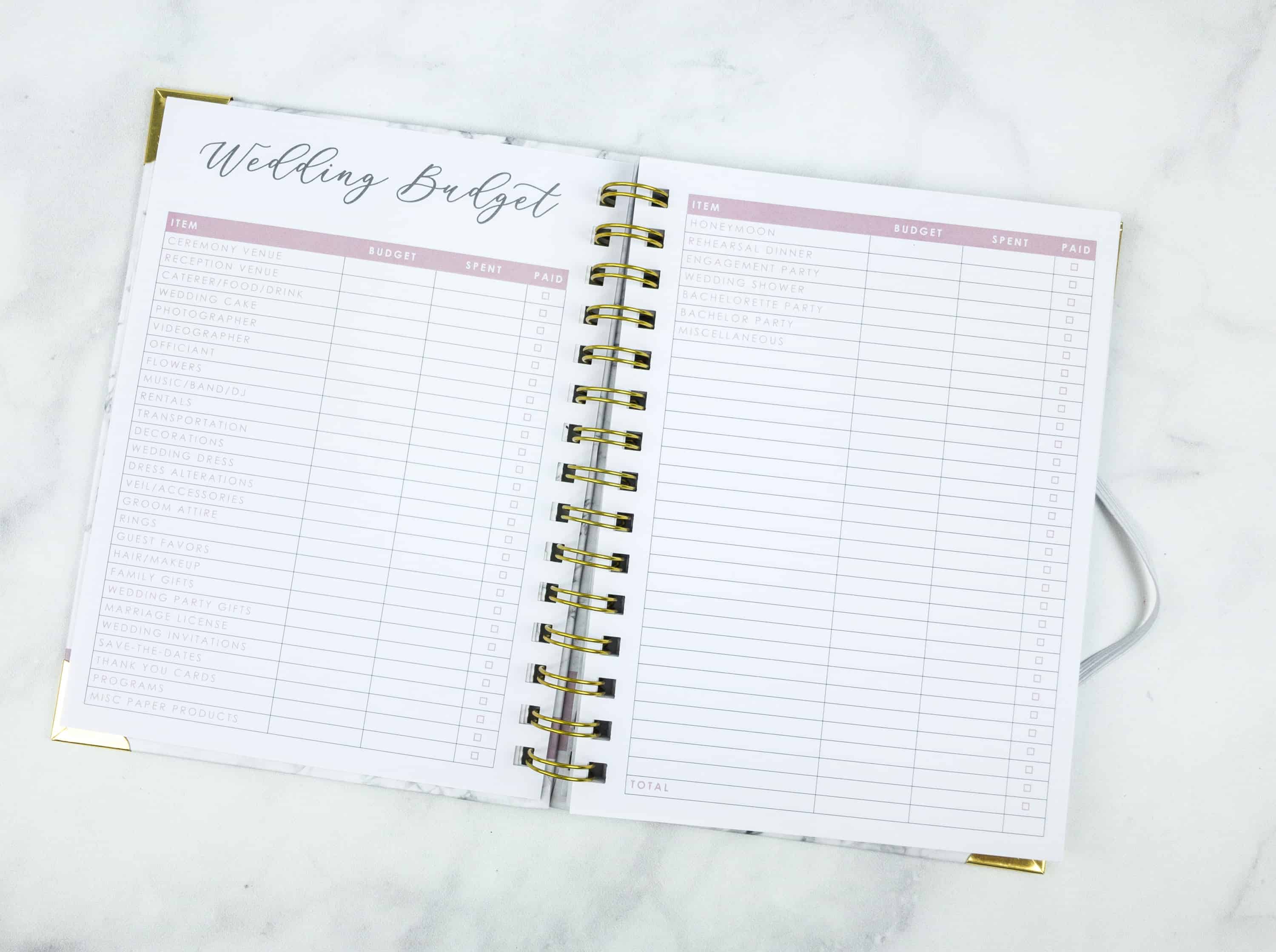 There's a spreadsheet for the wedding budget, so you can keep track of all your expenses and avoid overspending.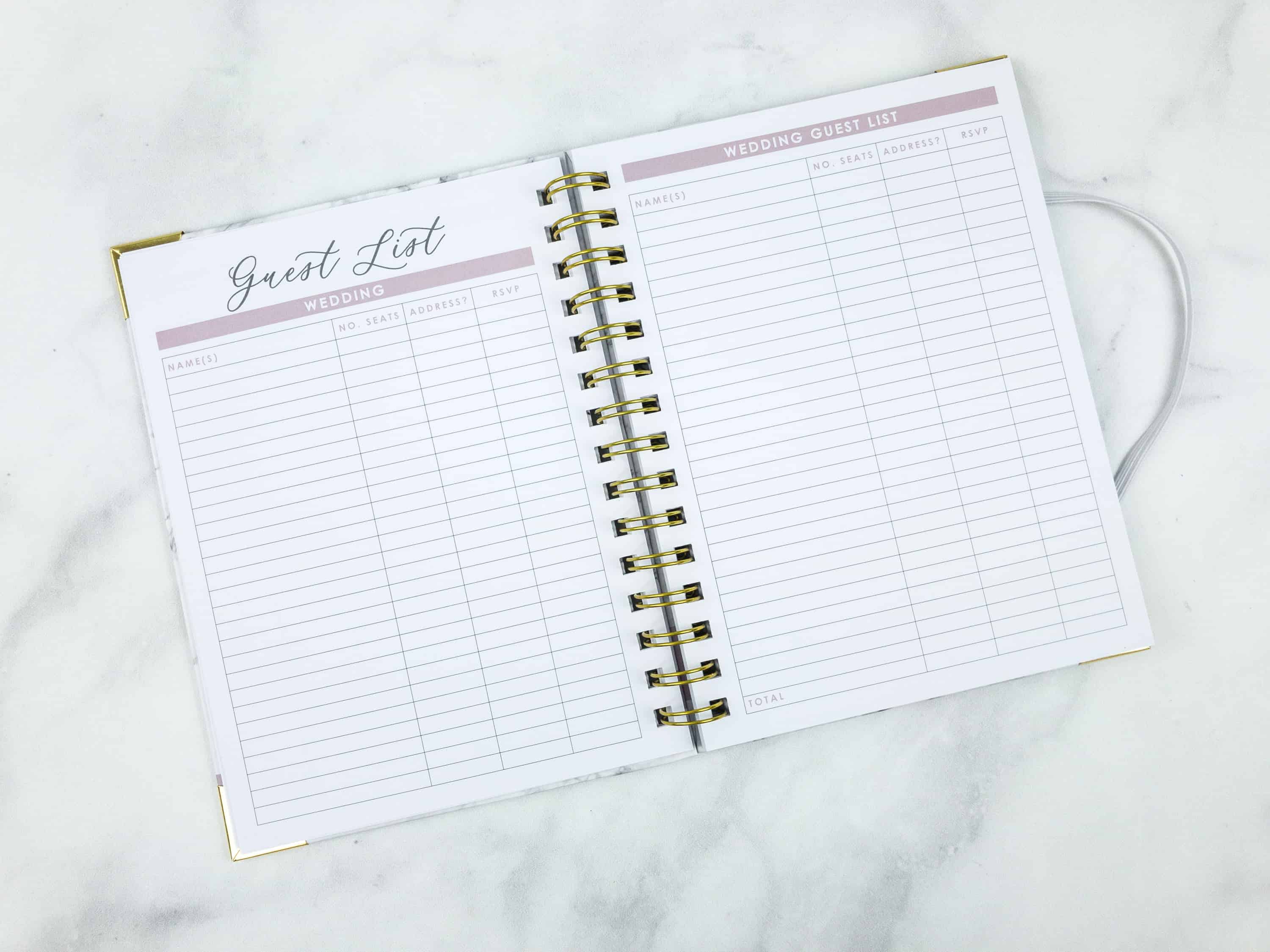 There is also a page for the guest list so there will be no redundancies when sending out the invites.
Another page is dedicated to the gift tracker. This can be used for monitoring the gifts you'll be receiving from friends and family so that you can send each of them a thank you card too.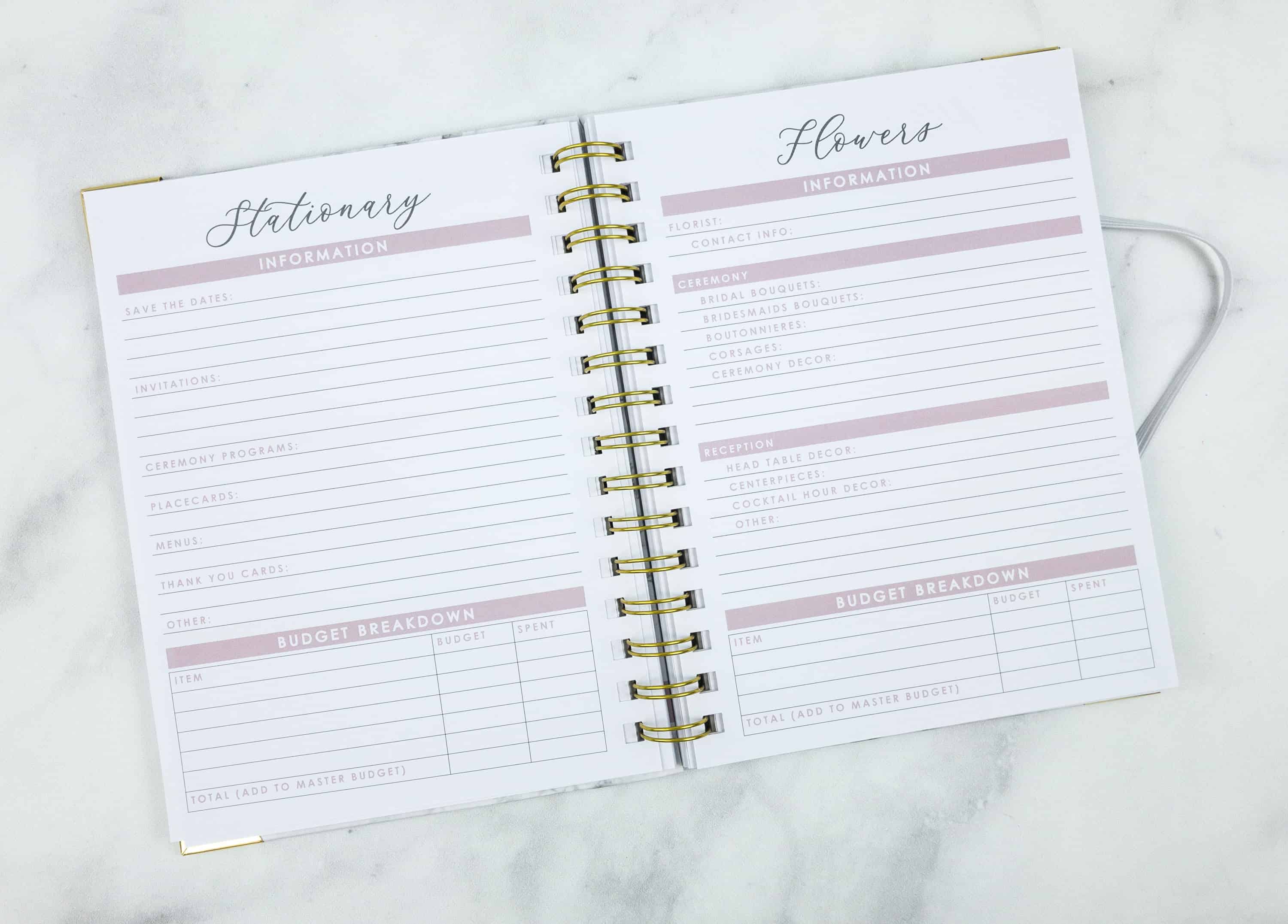 Here are the pages for more essential wedding items like the stationery and flowers.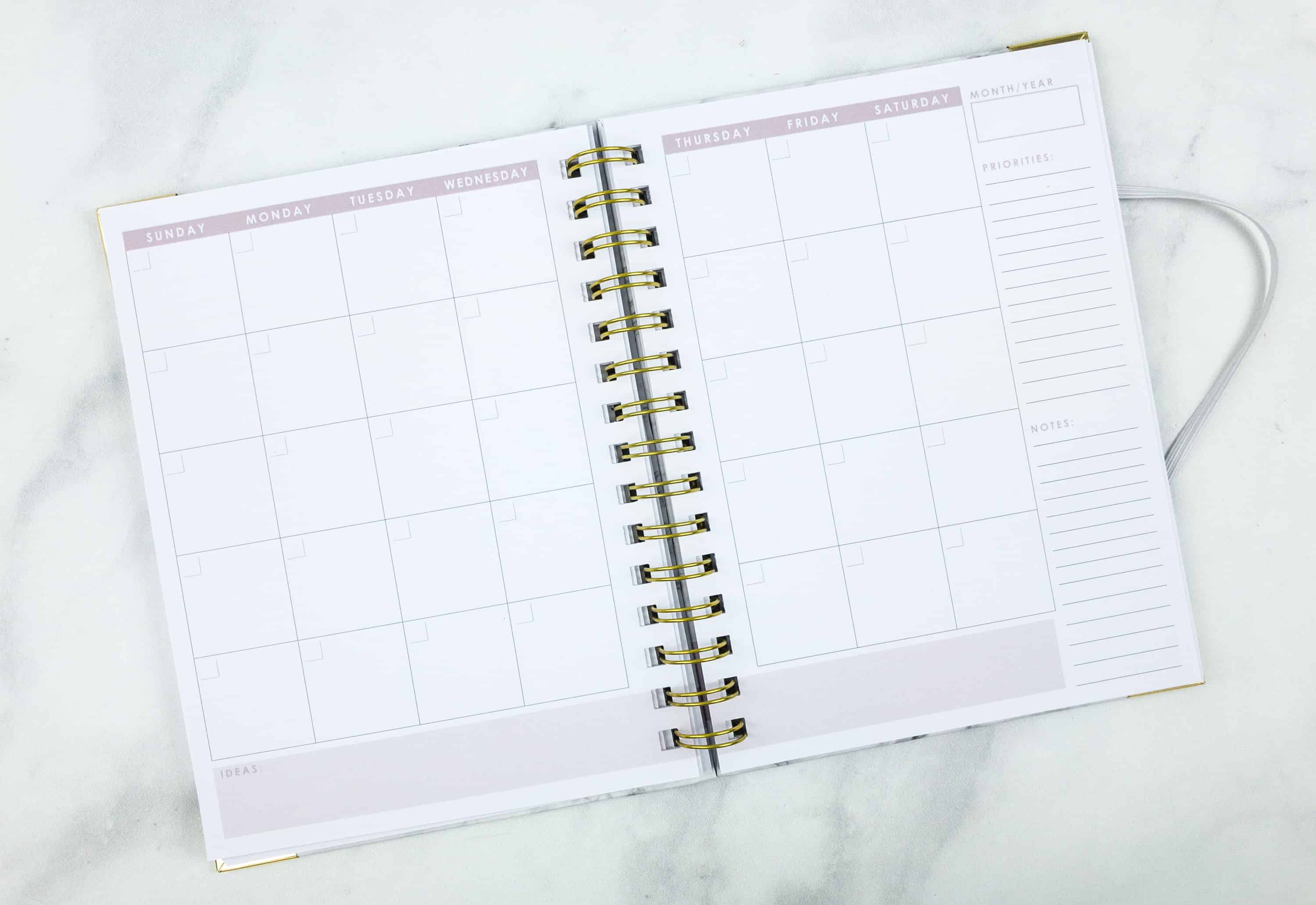 You can even write down your day-to-day activities on this wedding planner.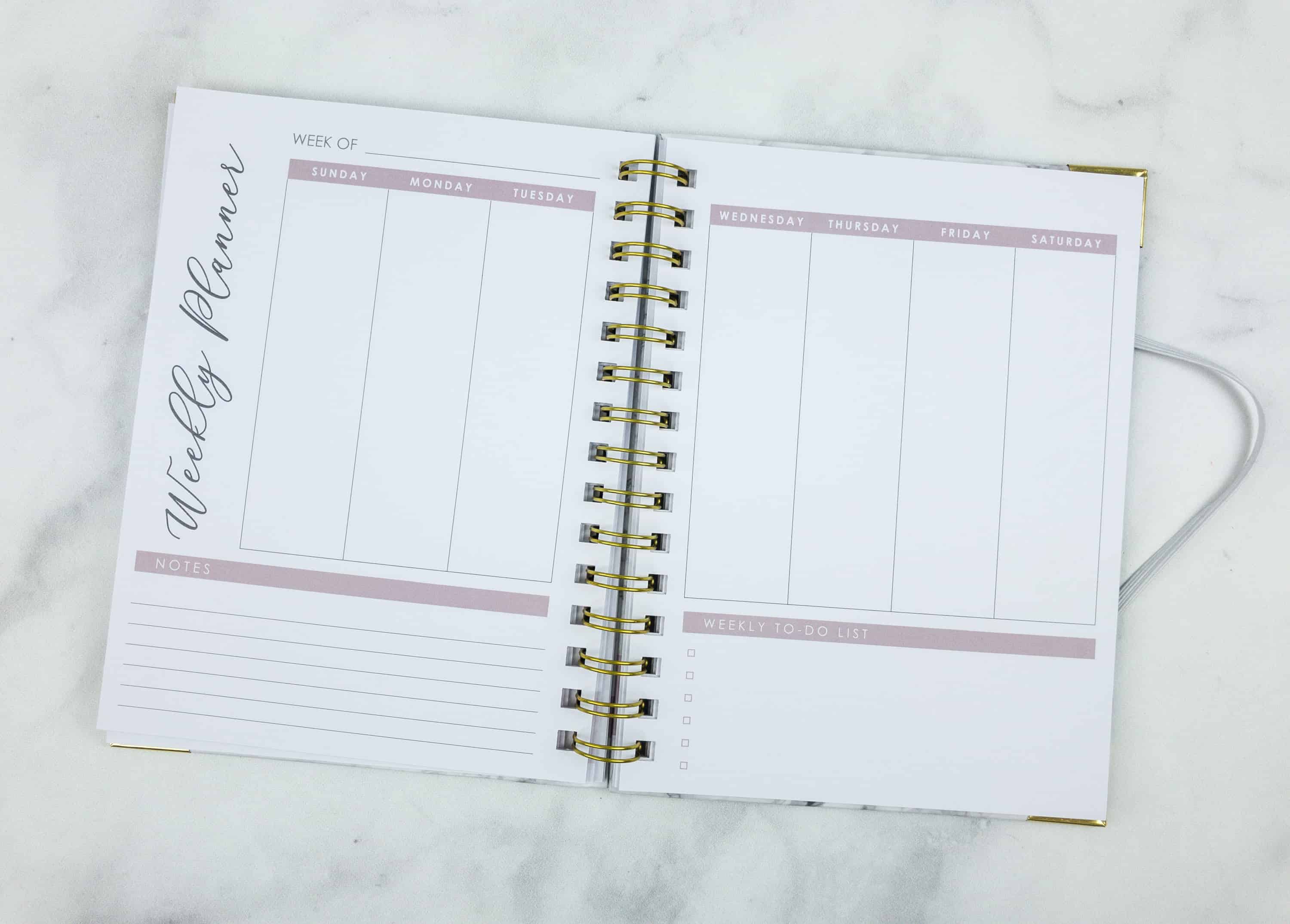 There is even a section for your weekly planner if you prefer to consolidate everything in just one place. You can use the day-to-day section for a more detailed list. Here, you can put all the tasks that you want to accomplish for the week.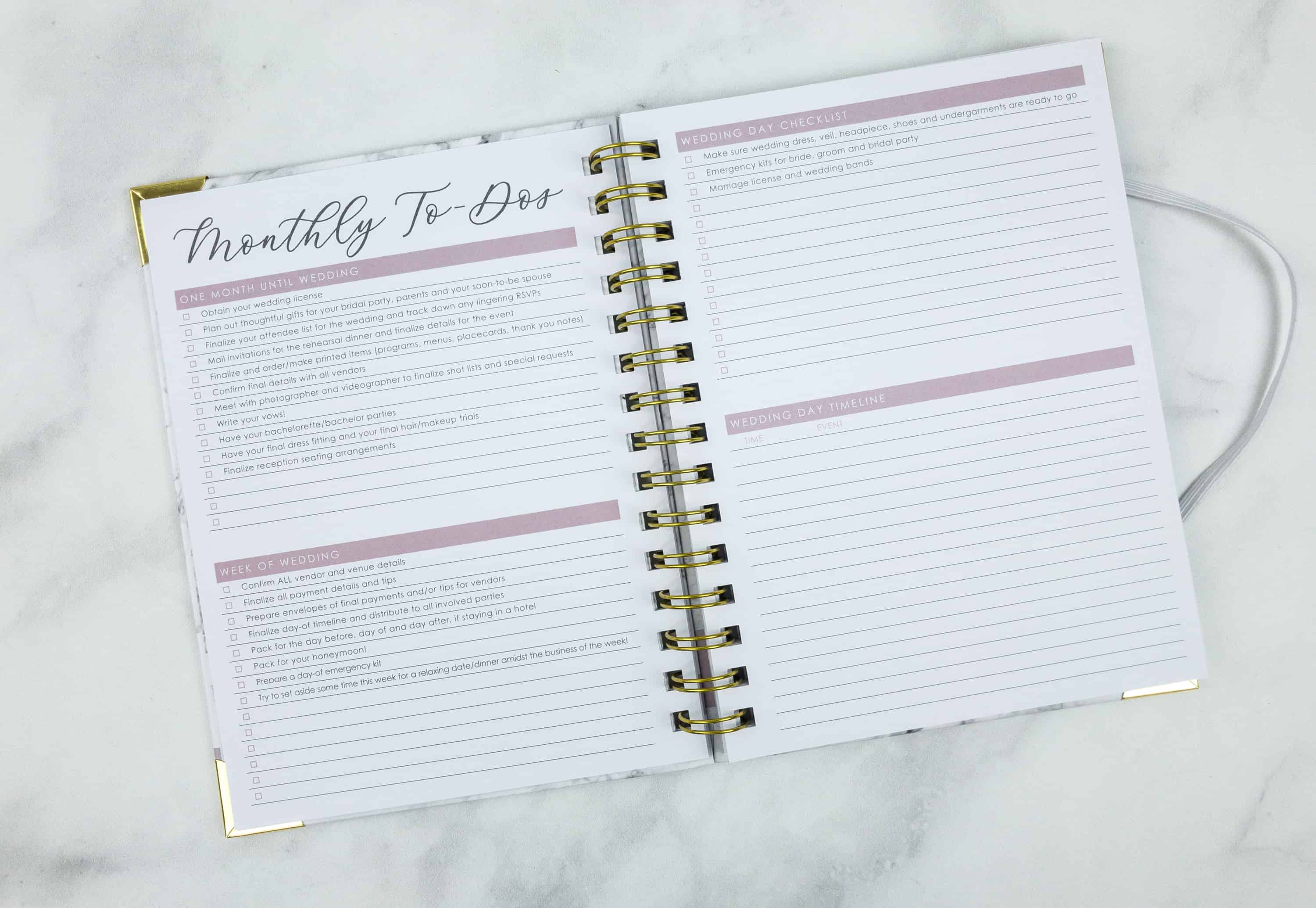 Lastly, there is a monthly to-do section with a list of tasks. Wow, this planner is pretty detailed!
Maeven Box is an amazing box for brides-to-be, as all the items that were included in this month's collection are geared to making sure that the brides are going to have a grand time planning for their big day. The wedding accessories such as the cake topper, champagne flutes, gold bottle opener, and the rose bath salts are icing on the cake. The best part for me was the wedding planner/notebook where it seems that everything that you have to think of for the planning stage was included. We love this box, it's the perfect package to get started on your wedding adventure!
Any thoughts on the Maeven Intro Box?