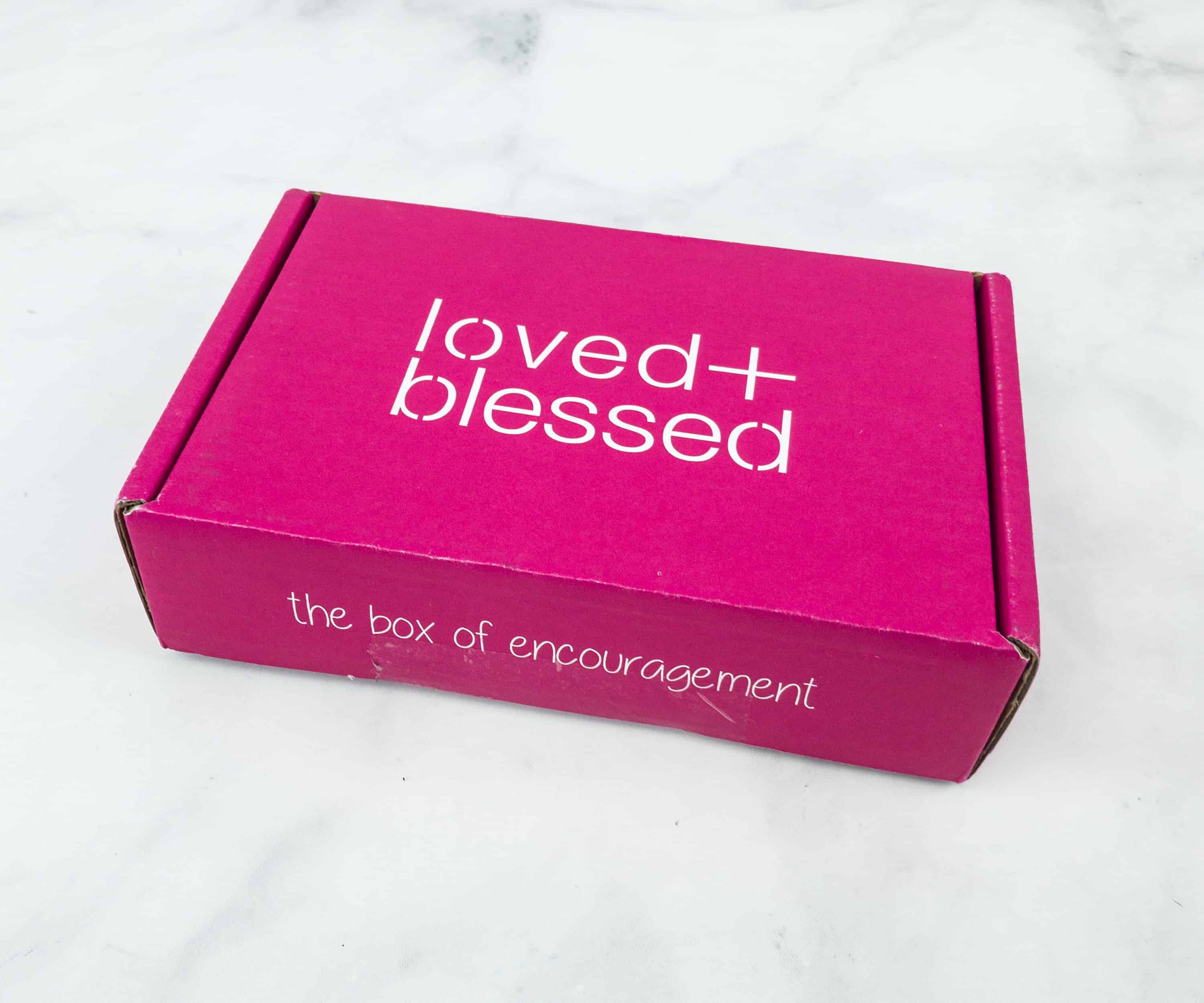 Loved + Blessed is a monthly Christian subscription box filled with encouragement. Every box contains a mini-poster, a reminder sticker of the monthly encouragement, a scripture card, and a surprise gift.
DEAL: Save $5 on subscriptions with coupon code HELLO5.
Encourage one another daily.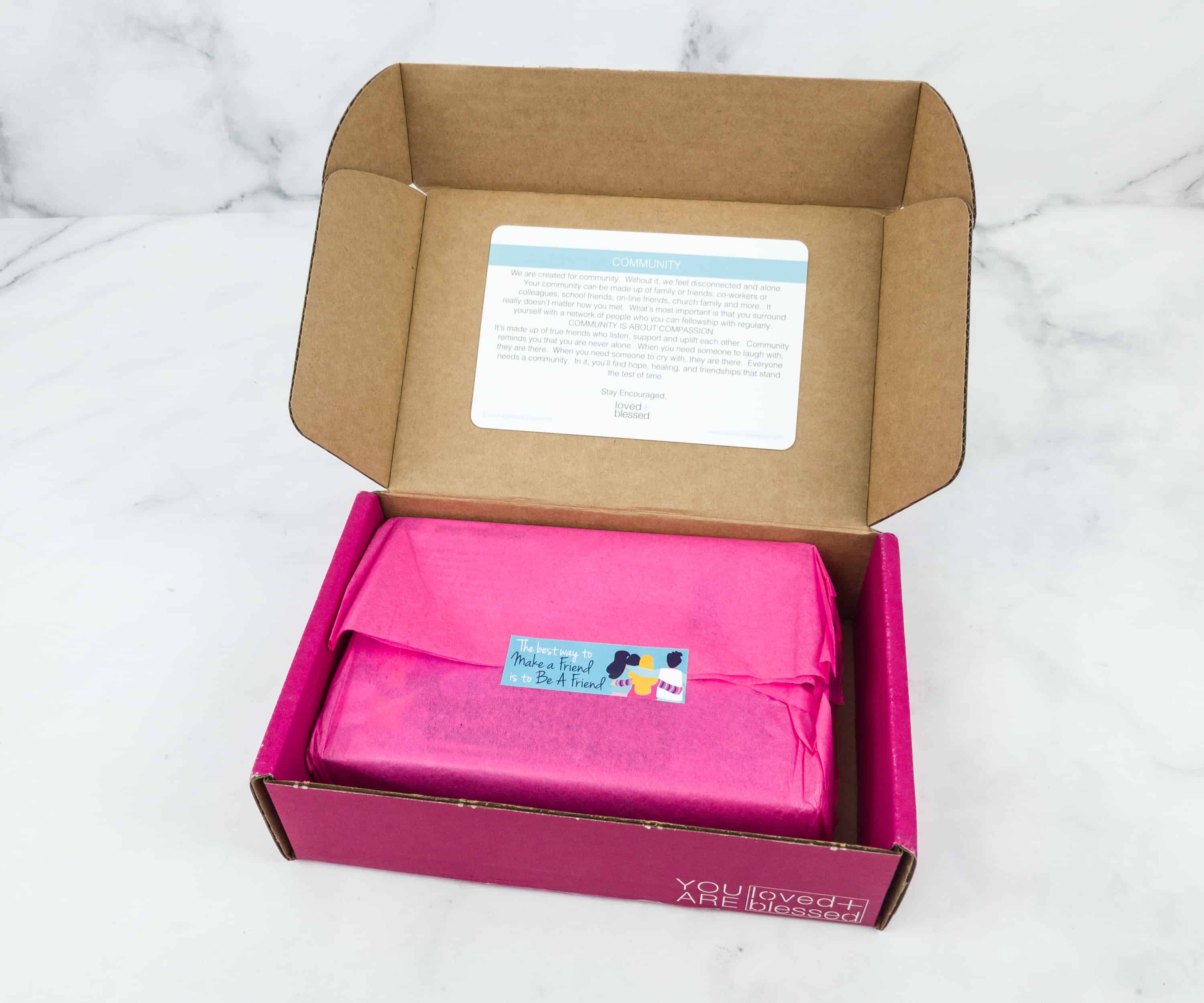 The box is in hot pink, as well as the tissue paper.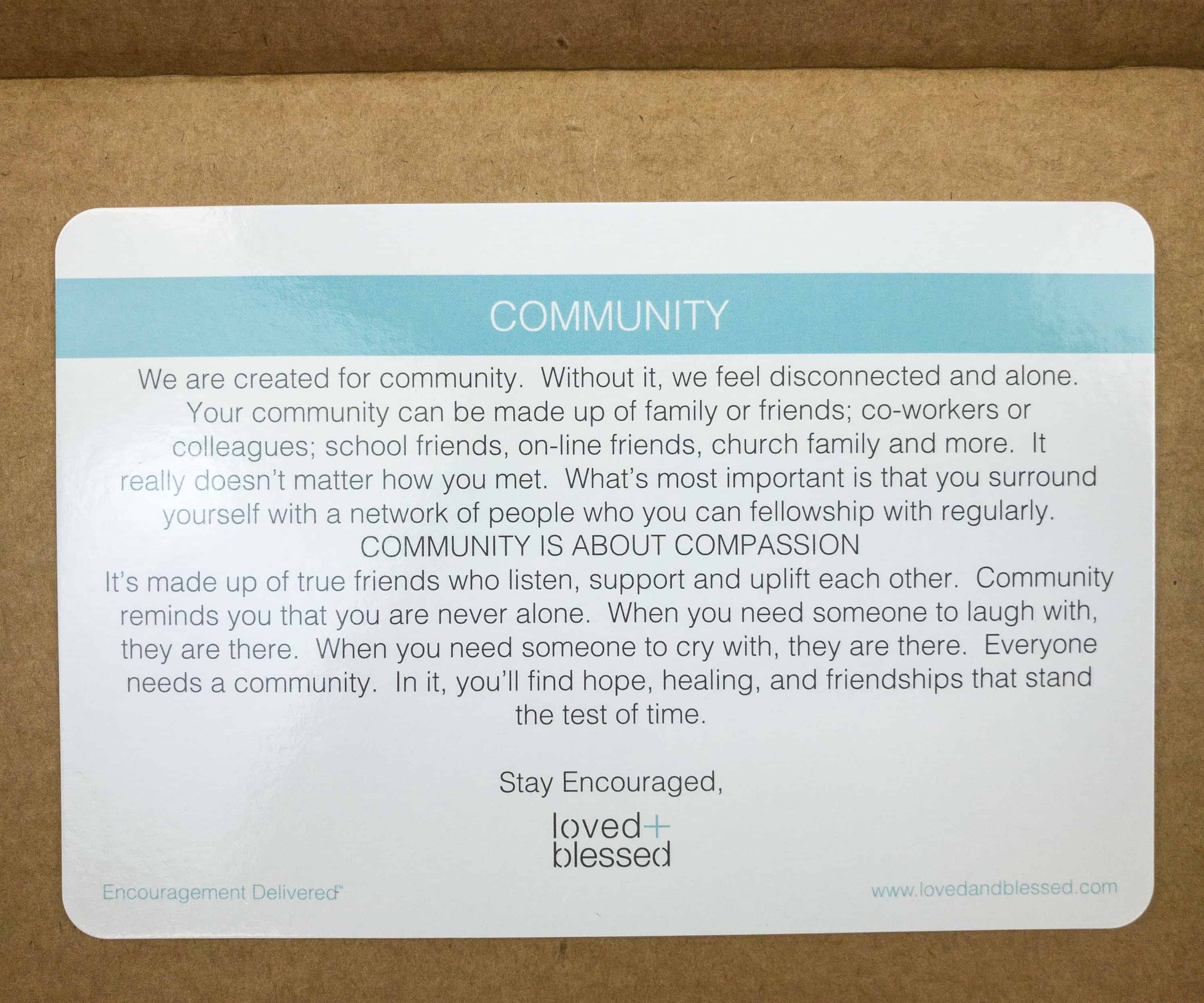 This month's theme is COMMUNITY.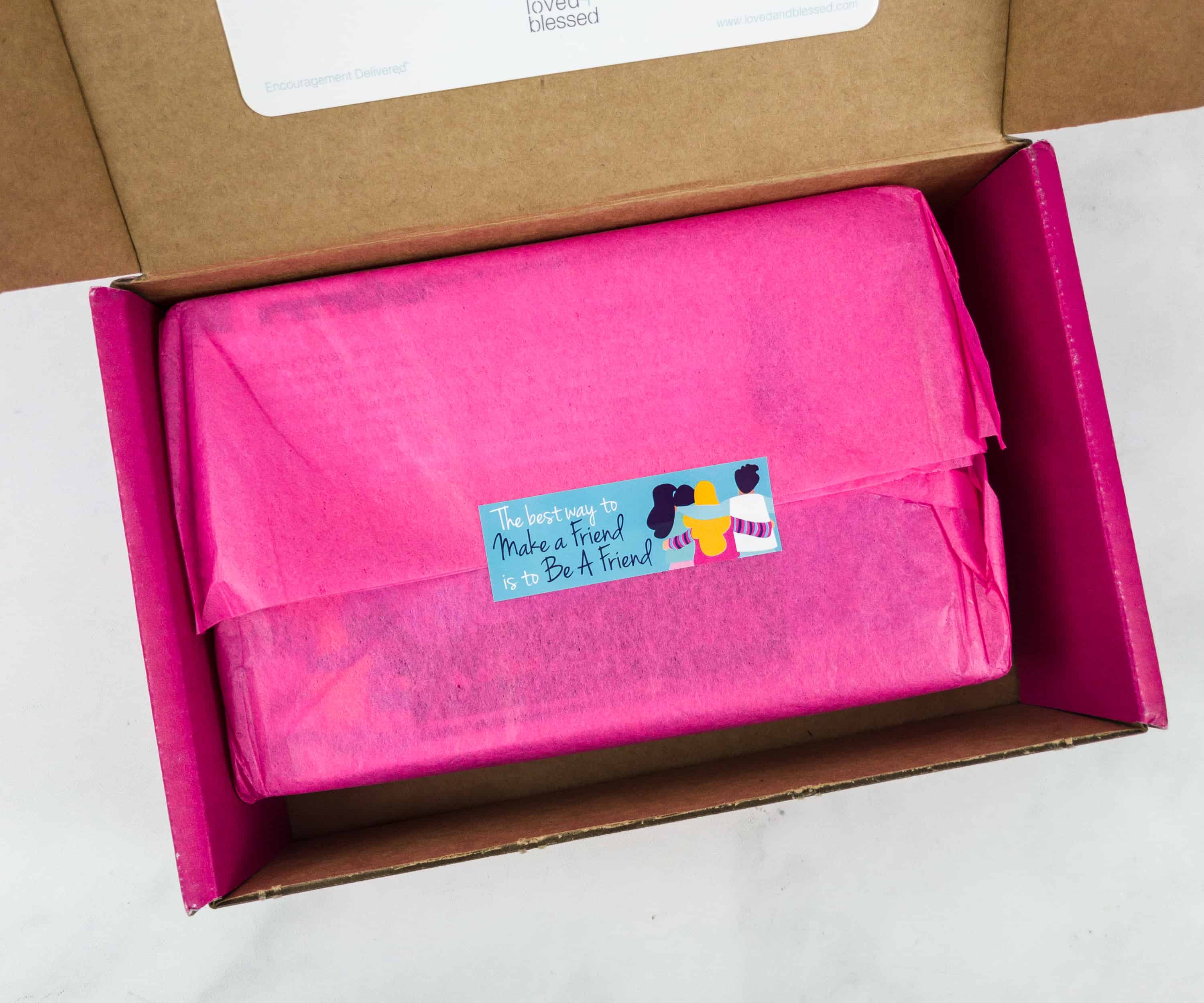 The wrapper was sealed with a sticker featuring a quote: "The best way to make a friend is to be a friend."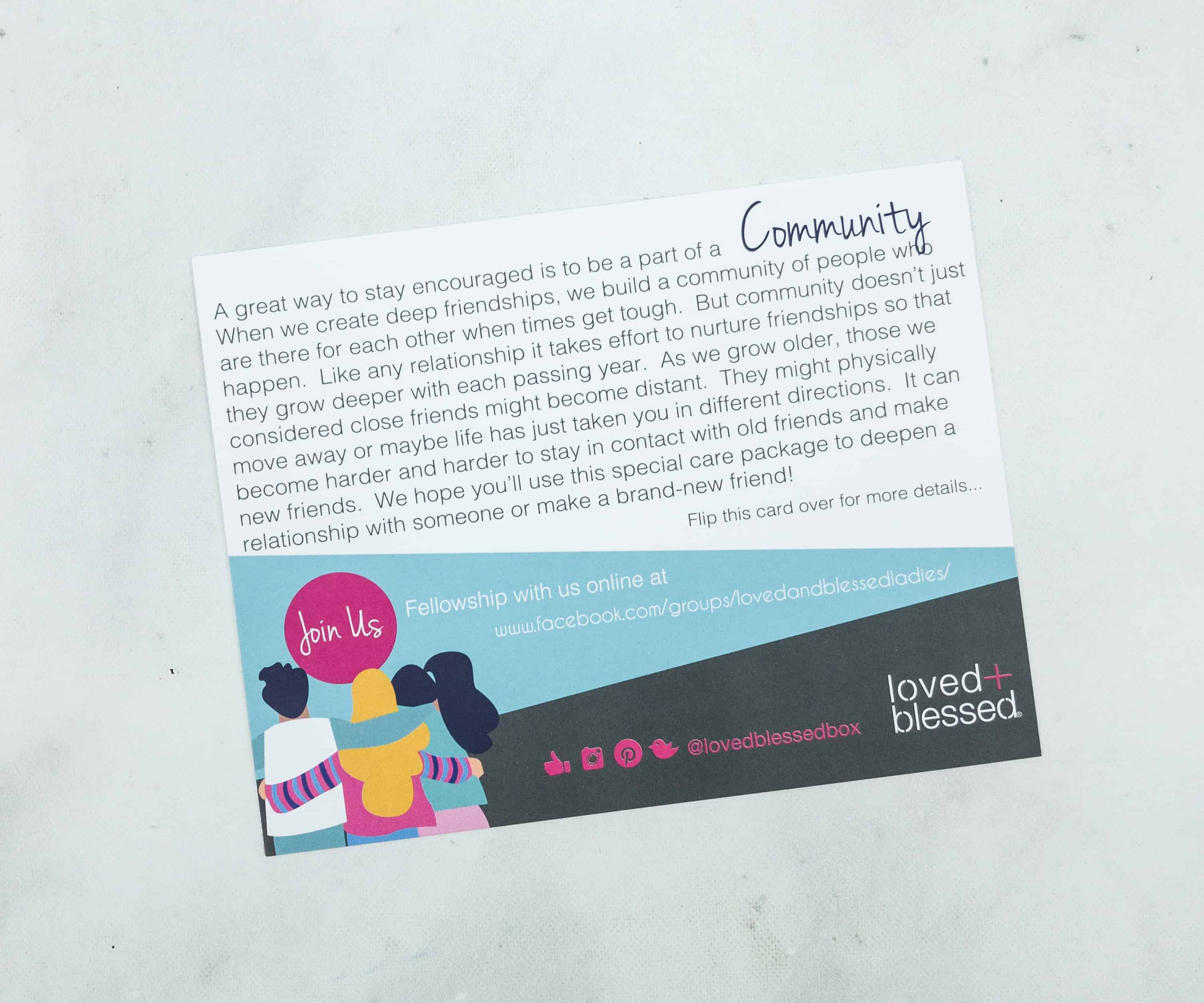 The theme card has some nice things to say about the box and this month's theme.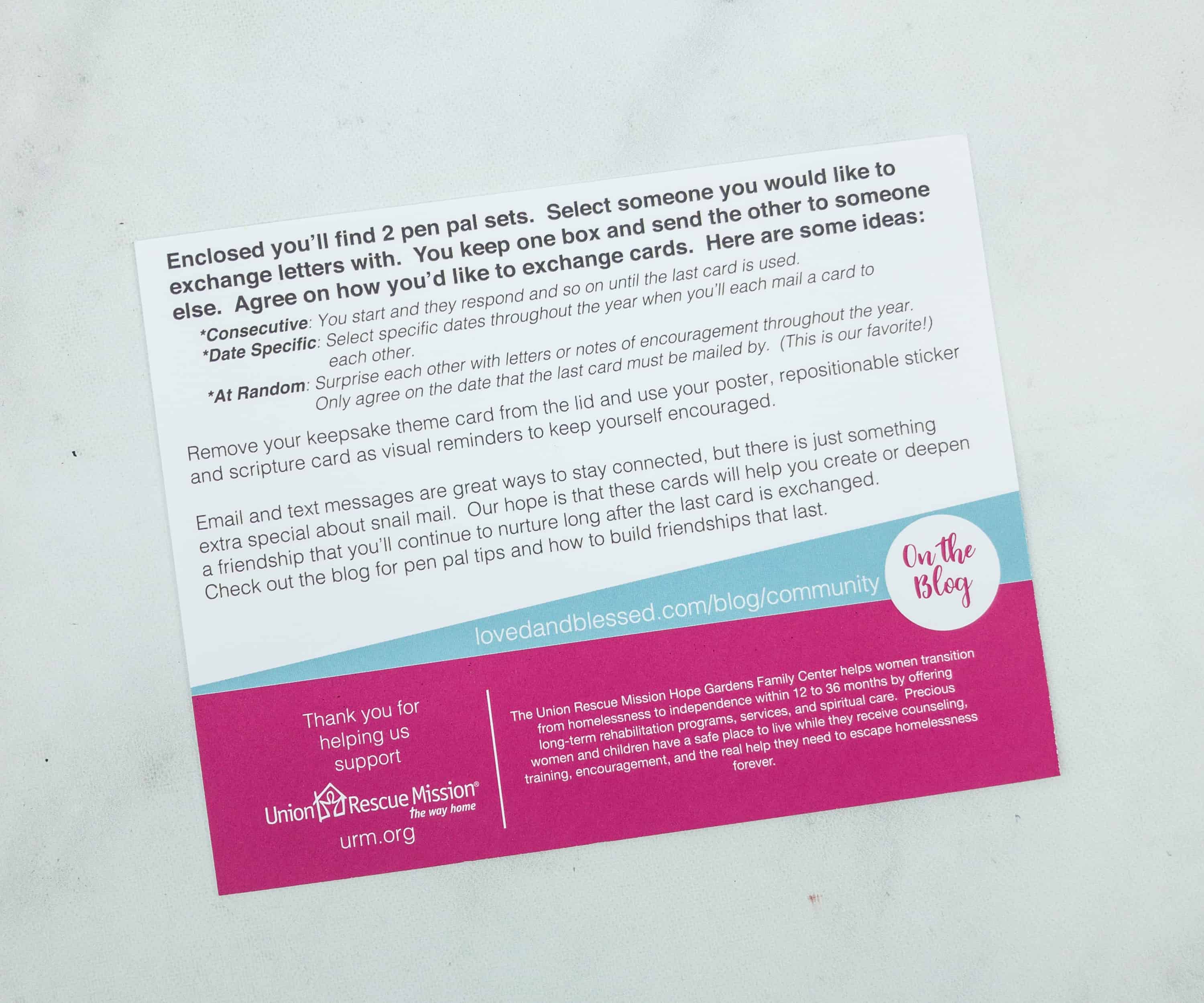 Also, the box supports Union Rescue Mission.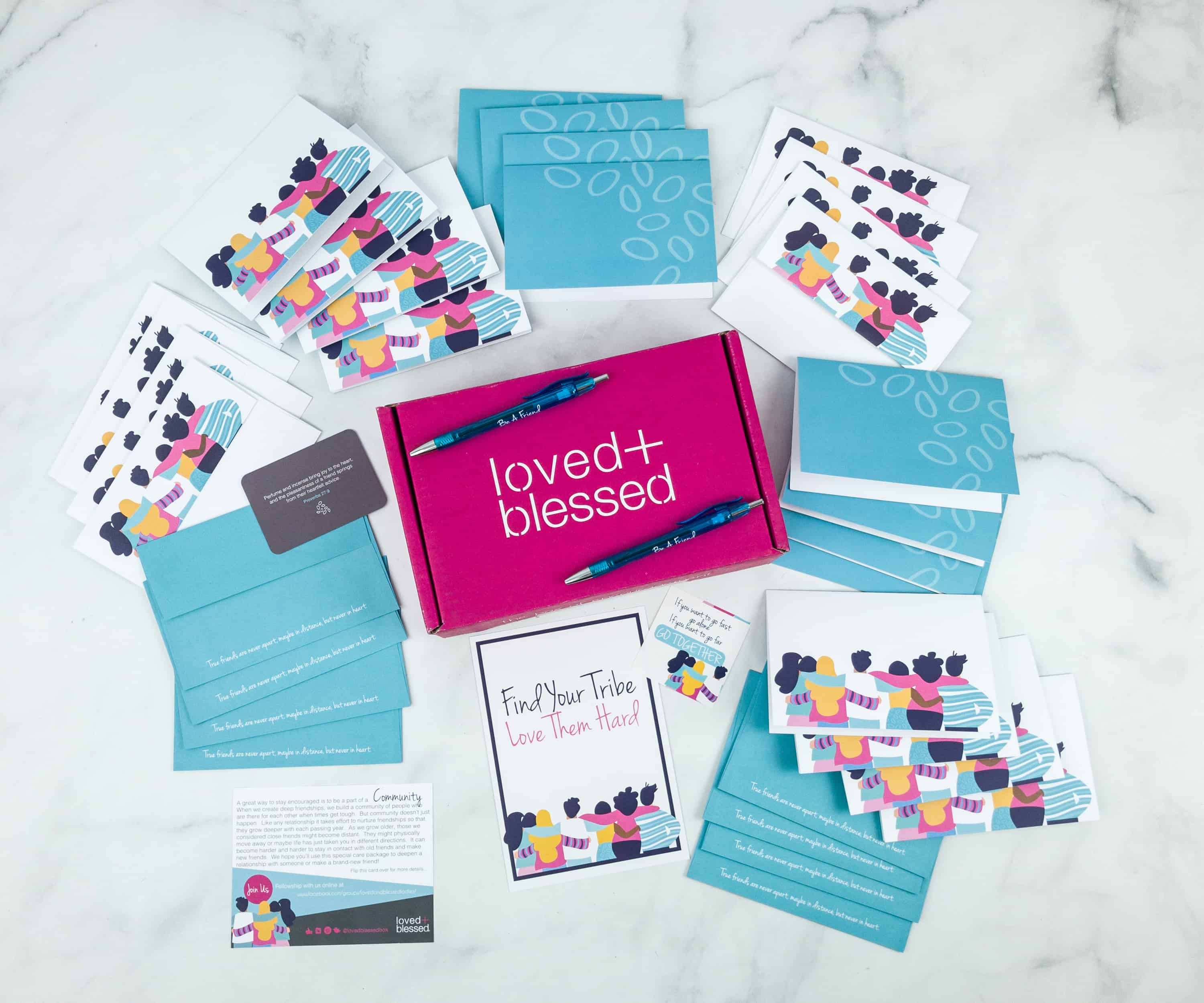 Everything in the December box!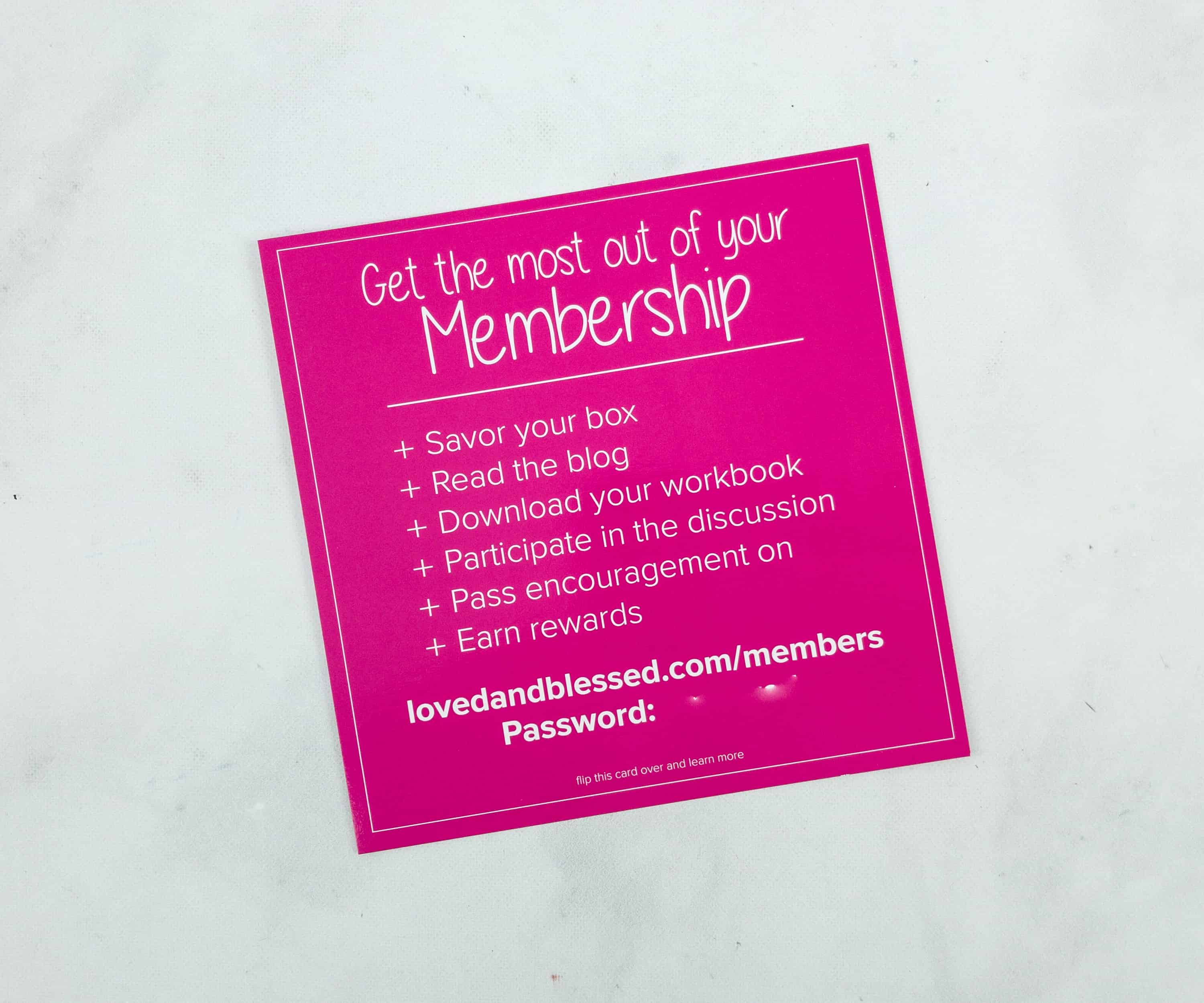 You can also get the most of your membership by visiting the box's website.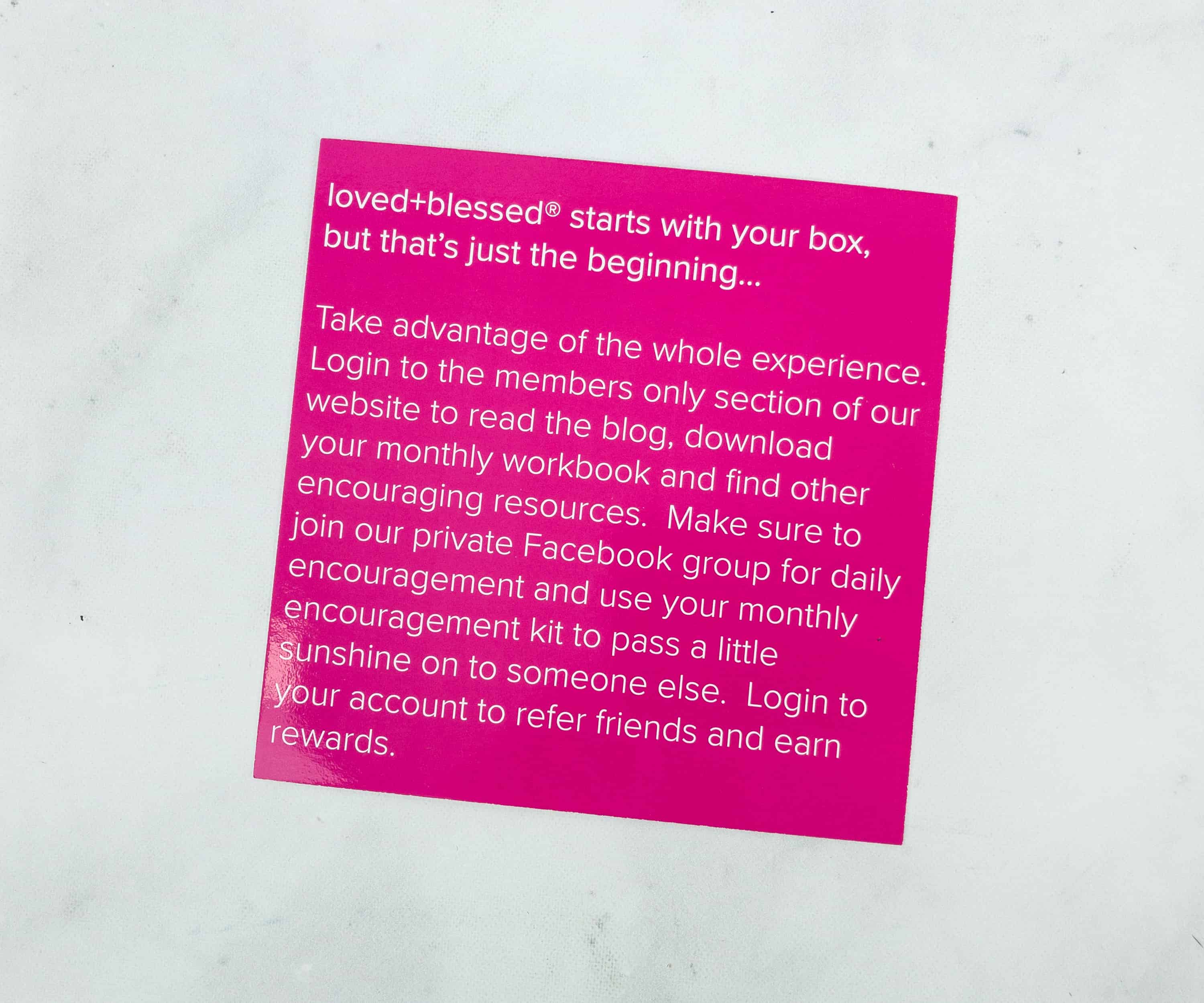 You can read the blog, download the monthly workbook, and find other encouraging resources!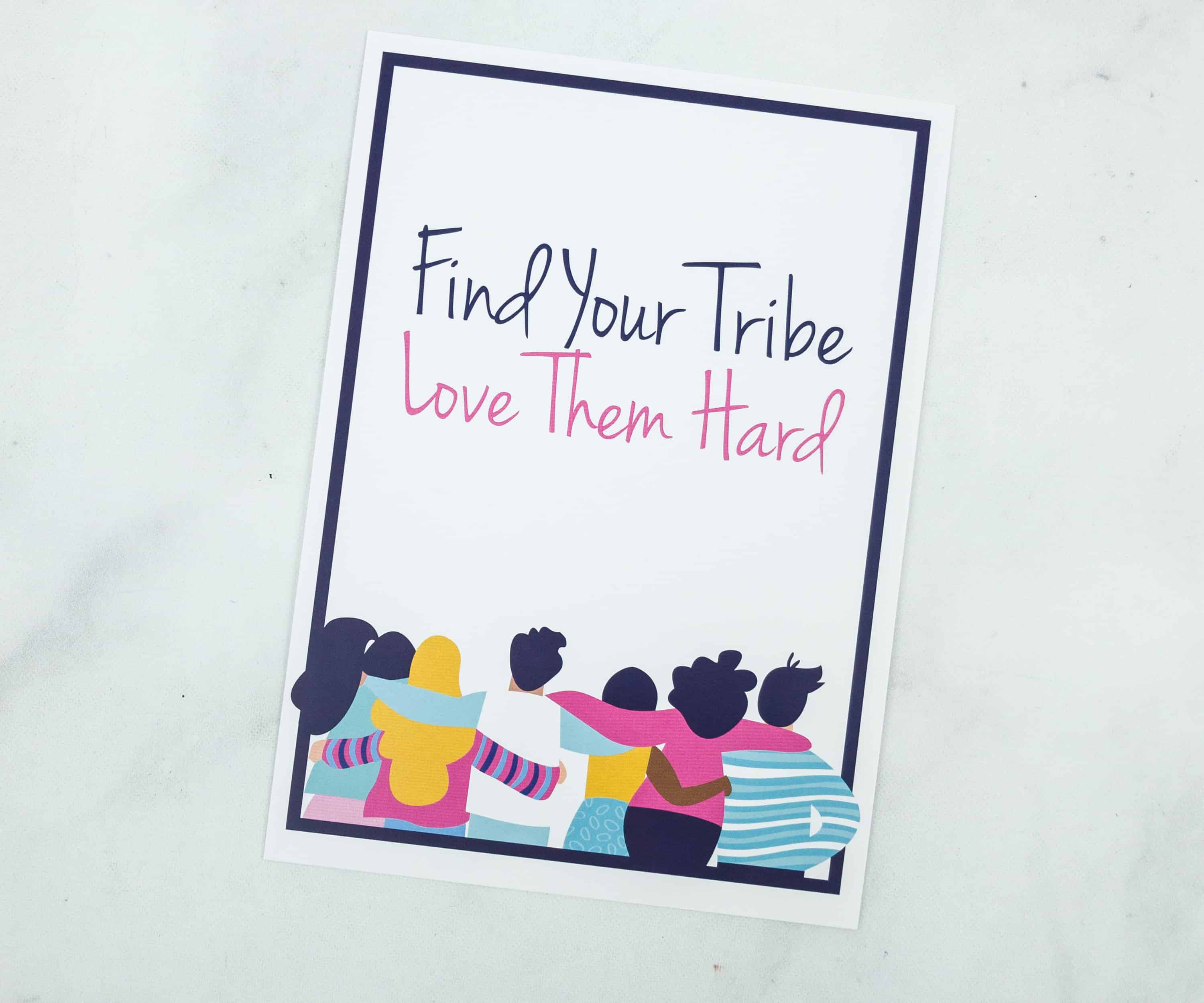 Mini Poster. The mini poster this month shows how should a community work and unite.  You can have this one framed and it will look good standing on a bedside cabinet, or up a wall.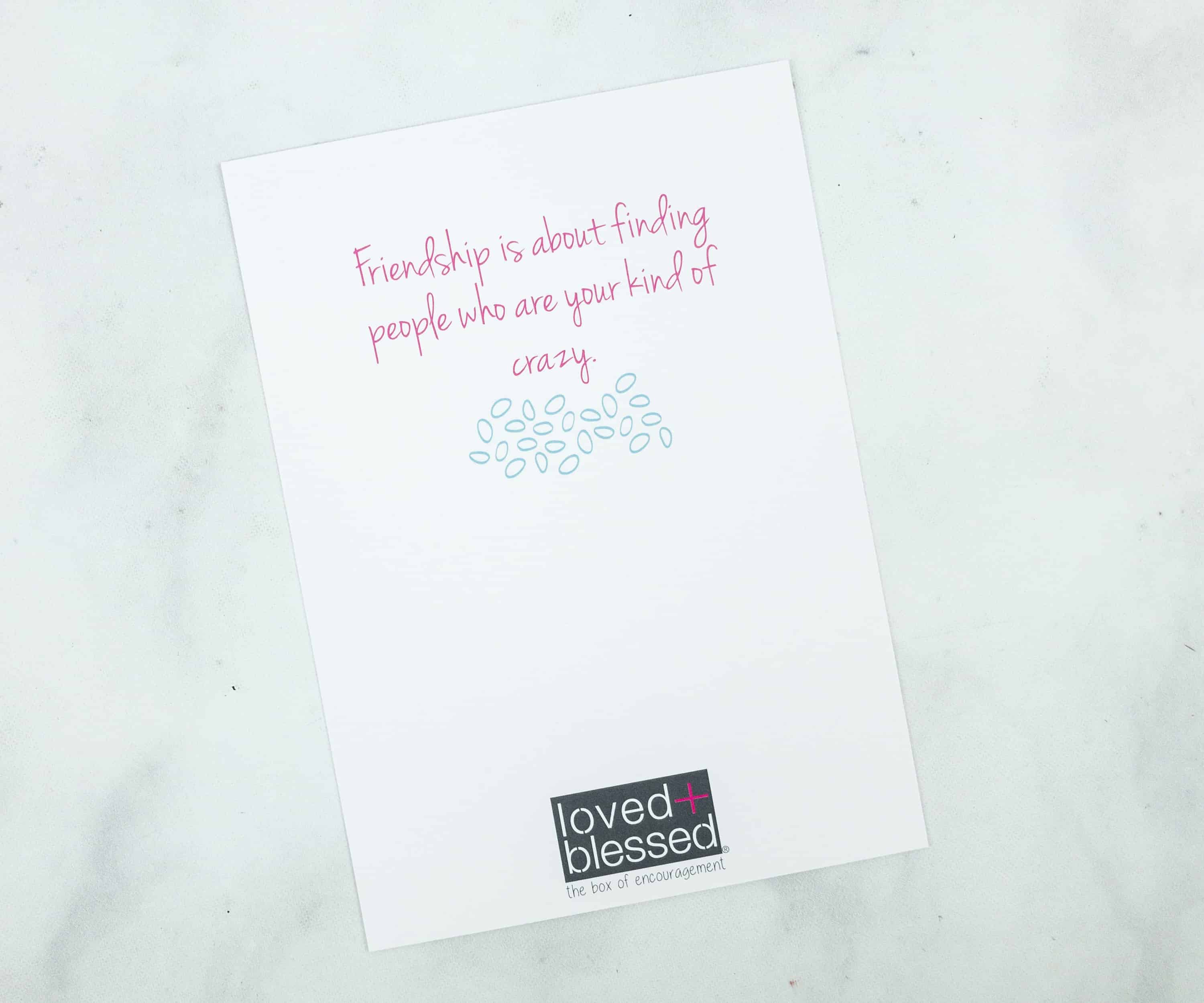 The back of the mini-poster has a fun quote!
Friendship is about finding people who are your kind of crazy.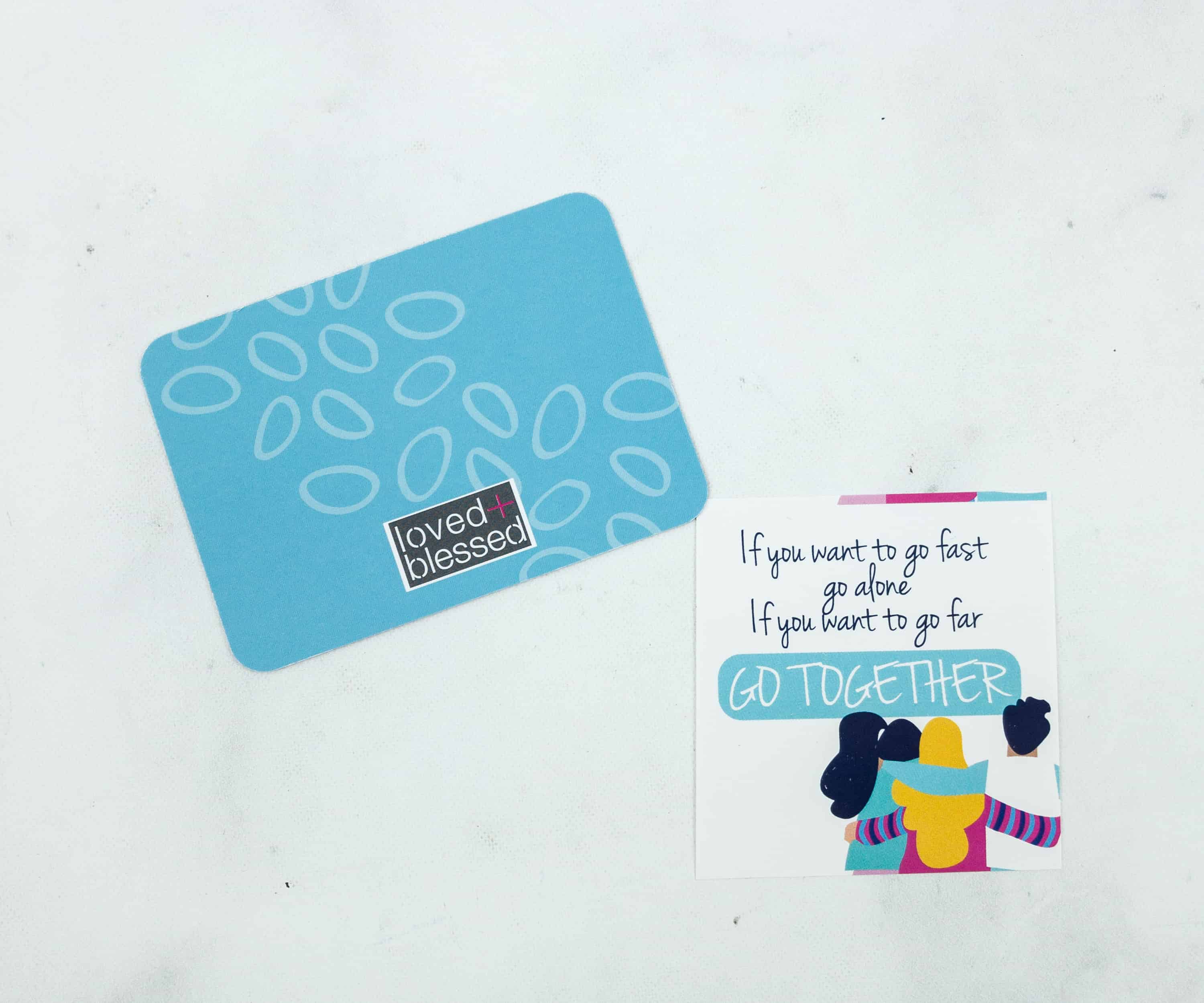 Scripture Card and Repositionable Sticker. I love the design on this adorable mini scripture card, it can be a pretty note card that you can send to a friend! And the sticker can be attached to most flat surfaces and won't go off easily.
If you want to go fast go alone. If you want to go far GO TOGETHER.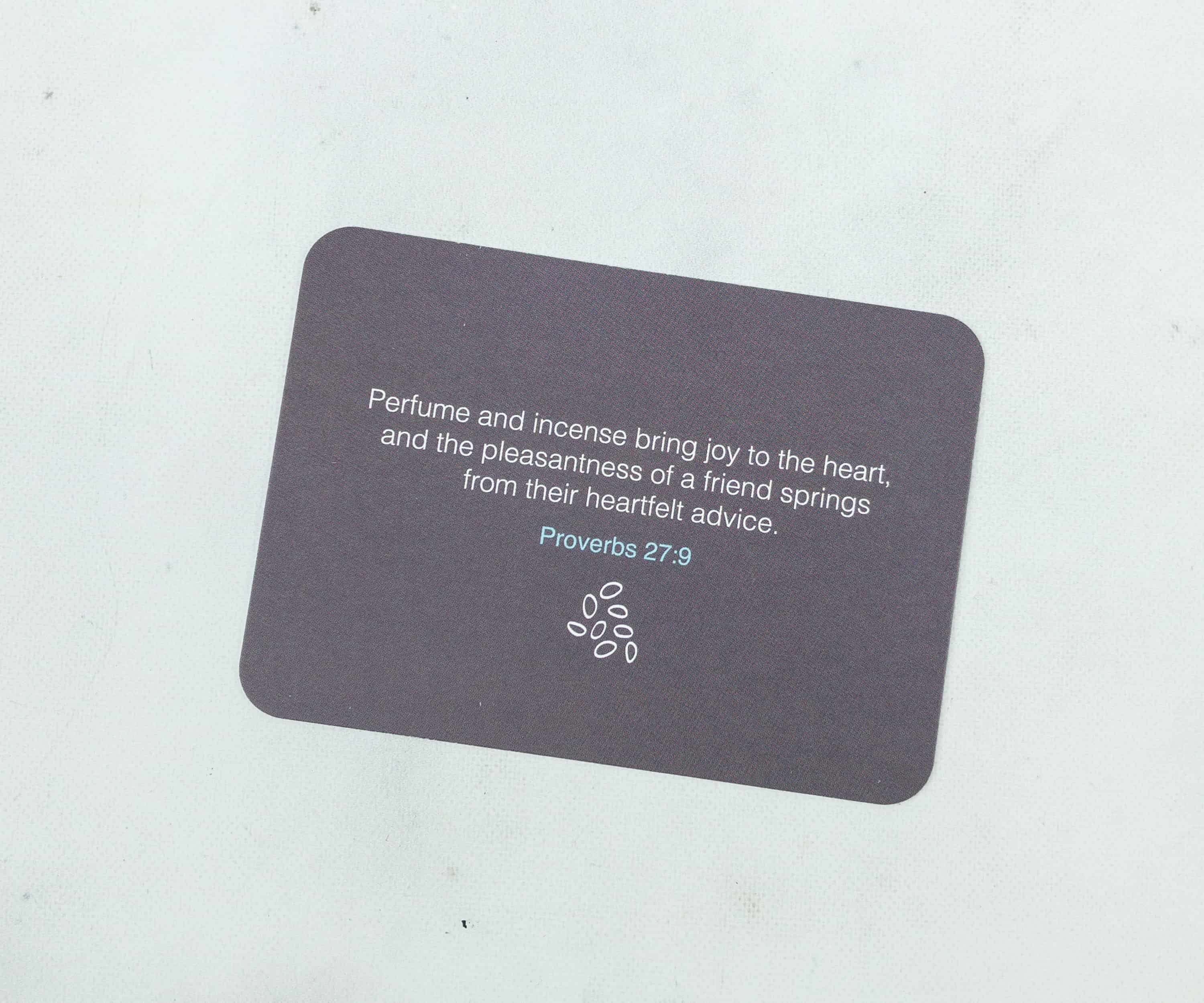 The scripture card also coincides with this month's theme.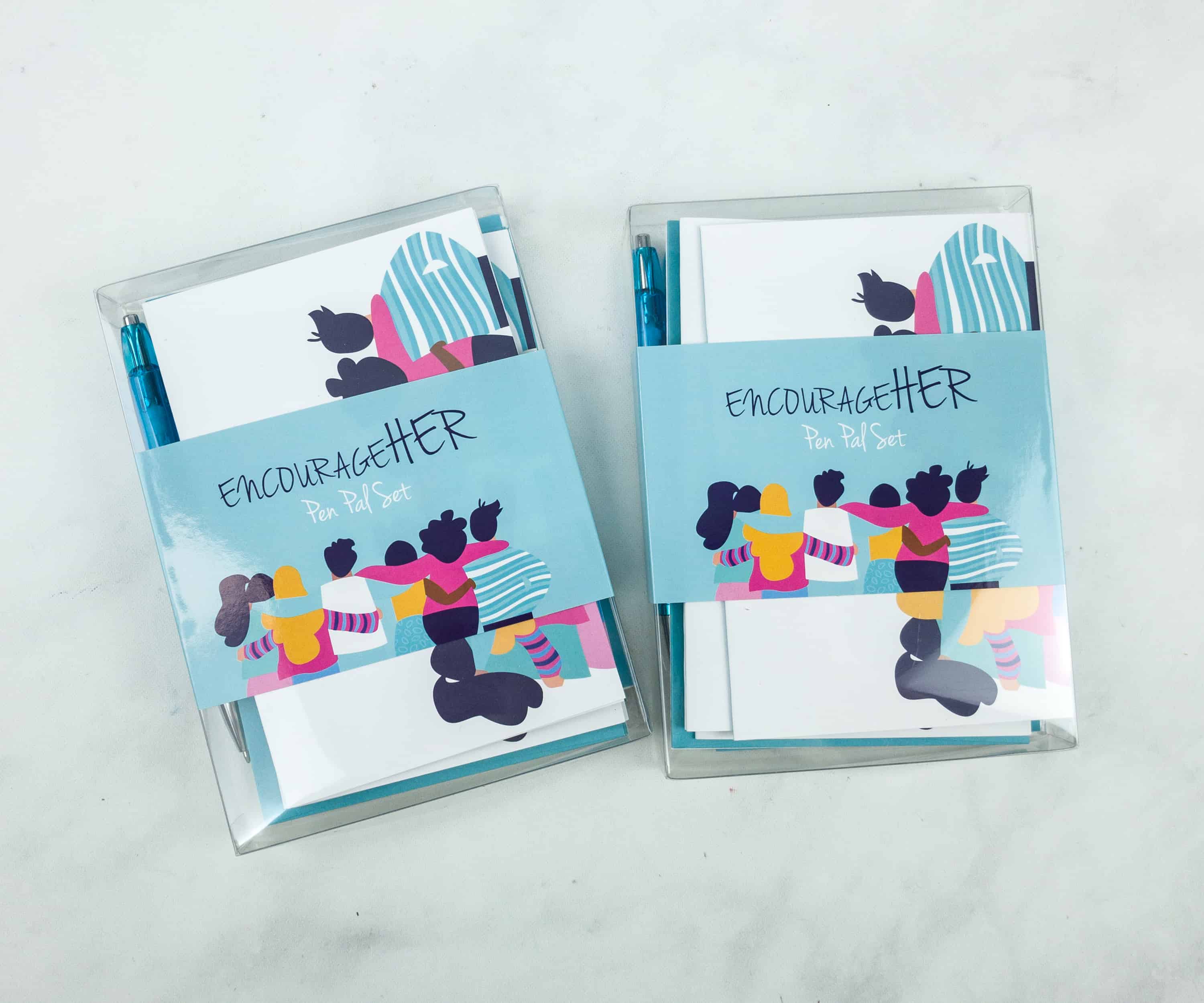 Pen Pal Set. There are two sets of this stationery: one I can keep and the other, to be given to a friend or someone whom I will want to exchange mail with.
Handwritten letters are way better than email, and I certainly agree with that! It's heartwarming and adds a personal touch to the sweet notes you'll be sending out.
The penpal set contains cards, envelopes and a pen.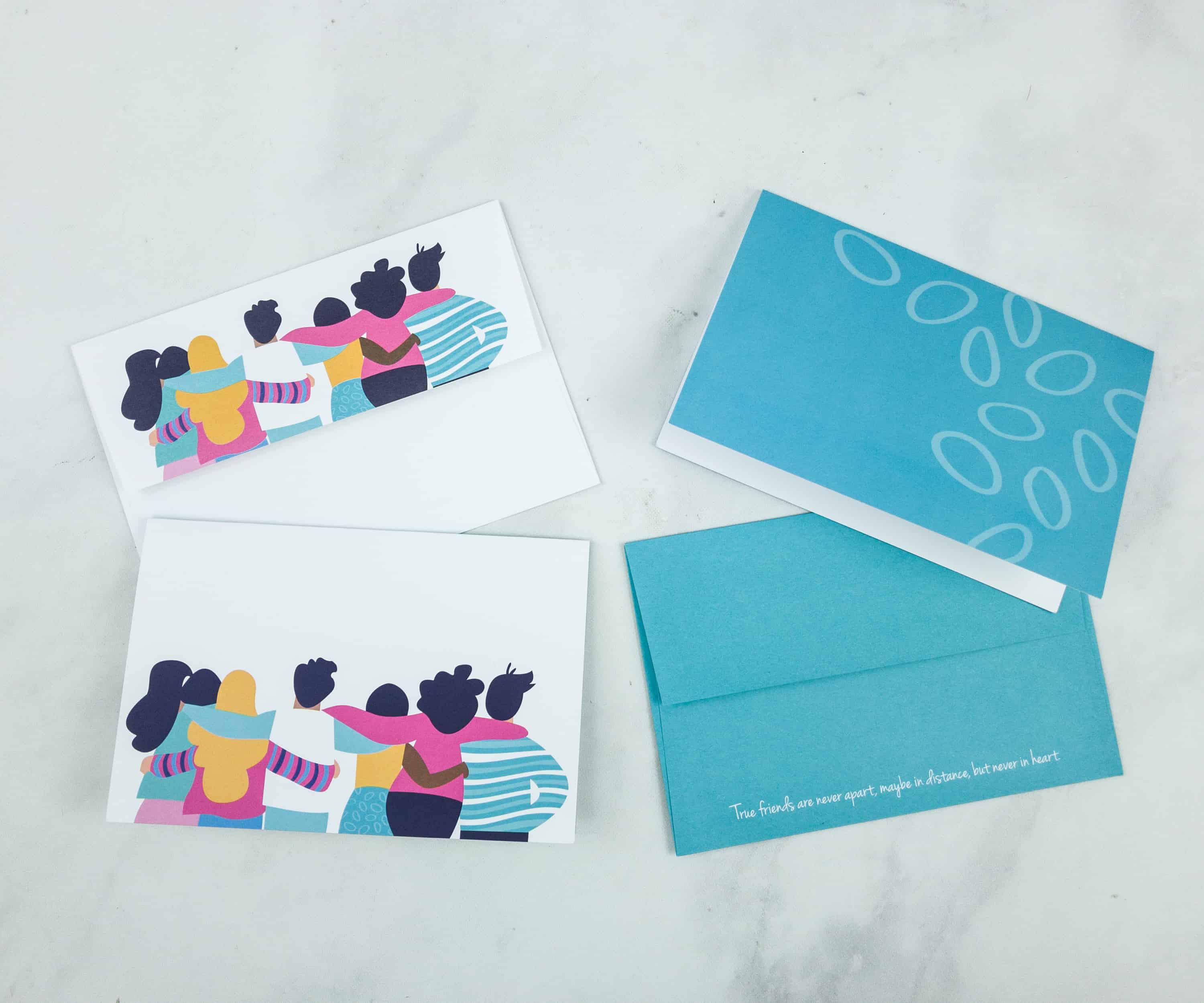 It comes in 2 designs. Both are simple designs yet the impact they bring to the receiver is great!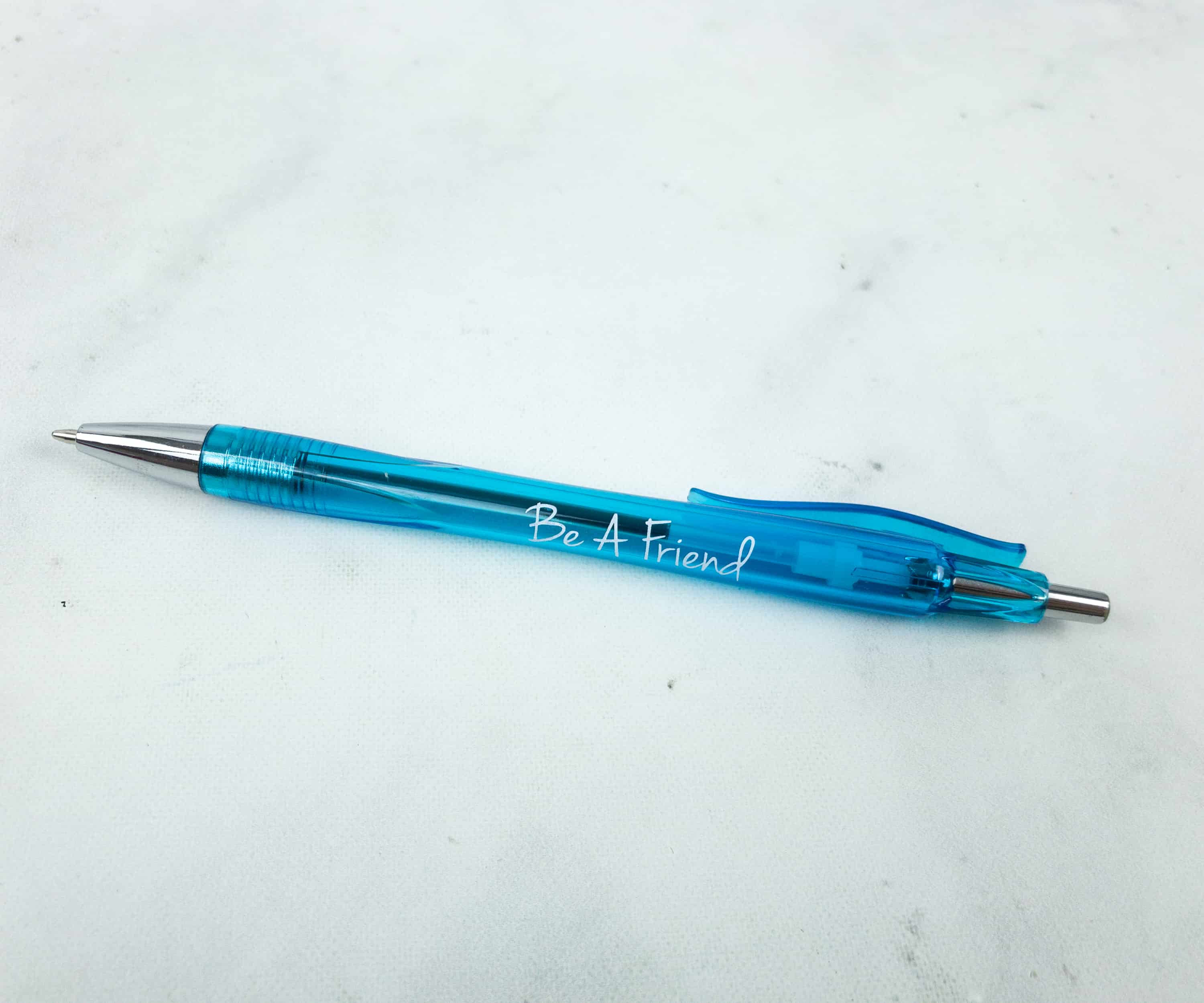 The retractable blue pen reminds you to be a friend to anyone, and it will be a start to build a good community where there'll be unity and love!
This is really an encouraging box, and it promotes positivity to everyone! Being able to get this box is really a blessing, and I also love the fact that they're supporting causes as well. Being able to share the love starts a community that shares all the love and beauty of life as well. This uplifting box is also the perfect gift for friends or even family who needs some encouragement to go on and live a life with great purpose!
This box came at the perfect time, post Hurricane Michael, when everyone is feeling depressed and stressed about living in a disaster zone.  Even my good friend who is always positive has a sad face much of the time.  And her words have been about being disconnected.  Imagine my joy when I read the theme card and "disconnected" was on there.  This is the perfect time to encourage my friend with a pen pal set.  I just know she'll love it and it will lift her spirits.
Thank you loved + blessed for lifting my spirits.
What did you think of Loved + Blessed this month?