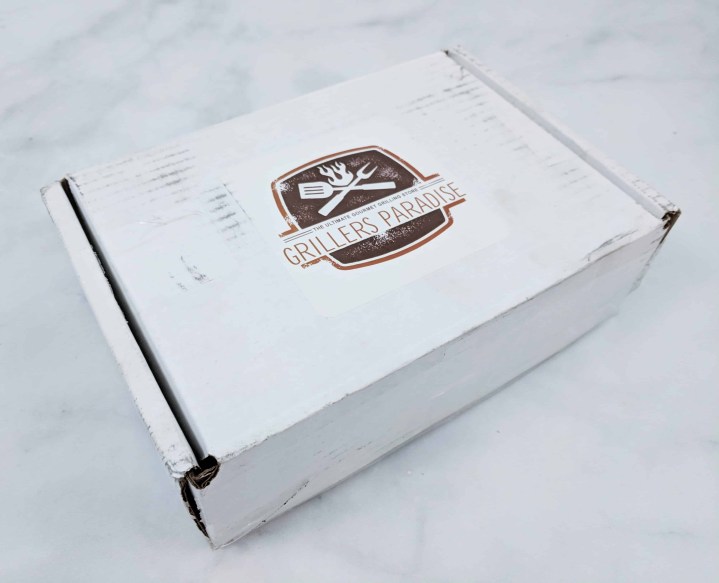 Grillers Monthly is a subscription service from Grillers' Paradise, an online Canadian store that supplies all your gourmet grilling needs! They bring a vast selection of spices, sauces, sea salts and other grilling necessities to their customers, but they also have a monthly subscription box so you can sample a unique assortment (4-6 full size products) of the best quality grilling spices, salts, sauces, rubs, marinades or grilling accessories. If there is a story to tell about the products, they include the story and sample recipes where available. This box is CDN$ 39.95 with free shipping across Canada.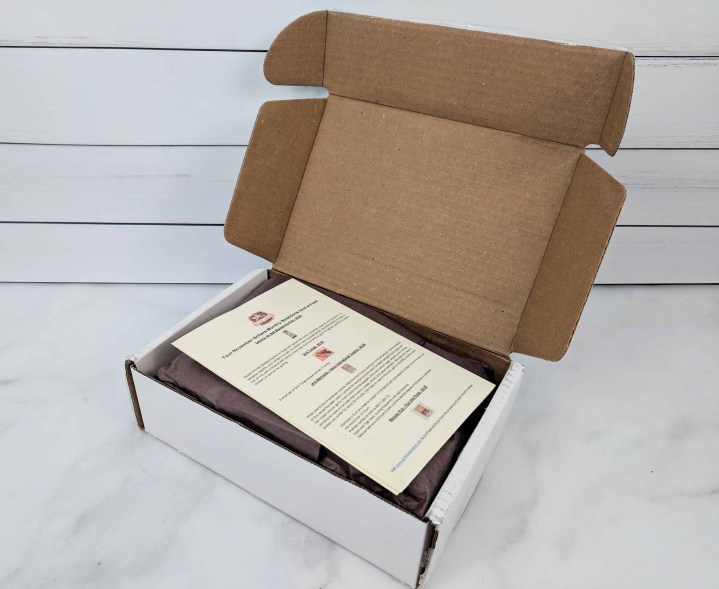 DEAL: Get $4.95 CAD off your purchase of a 1, 3 or 6 month subscription to Grillers Monthly. Use coupon code HS2017.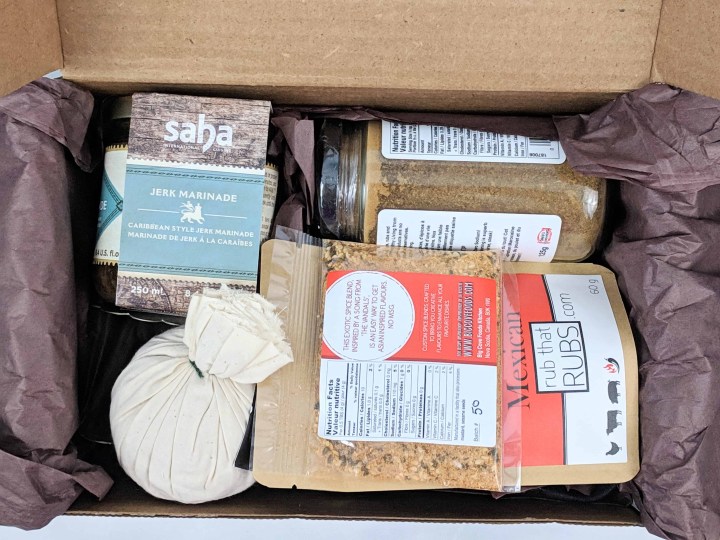 Everything is packed with a lot of tissue paper to avoid any breakage as a lot of the items are in glass jars.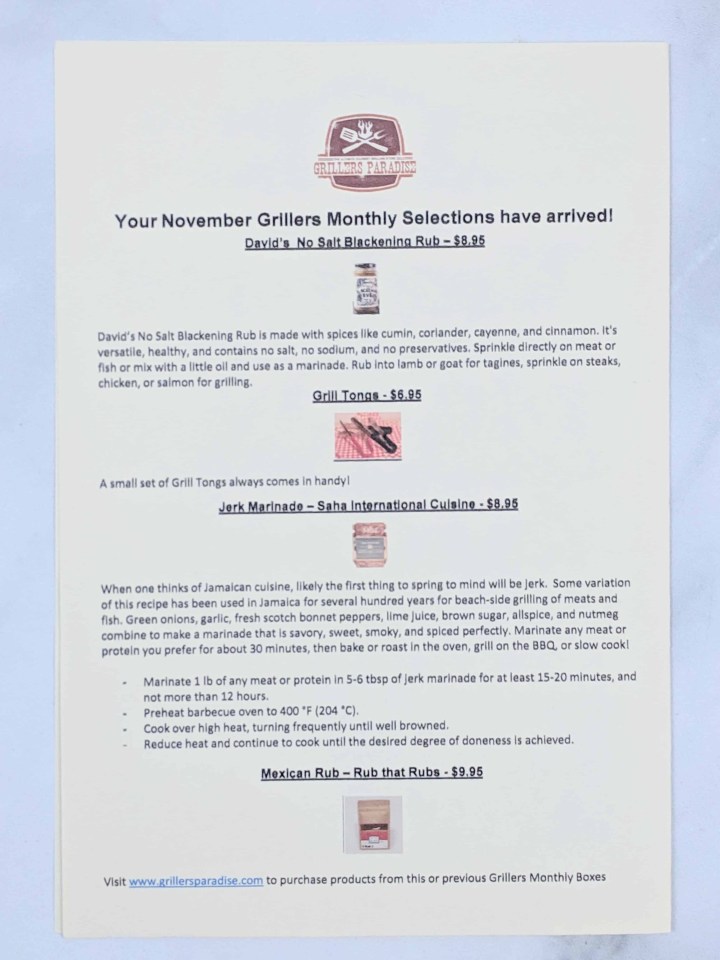 All the items are described on a piece of paper, with ideas of how to use them.
This month's items includes spices blends and rubs, marinade and smoke bomb!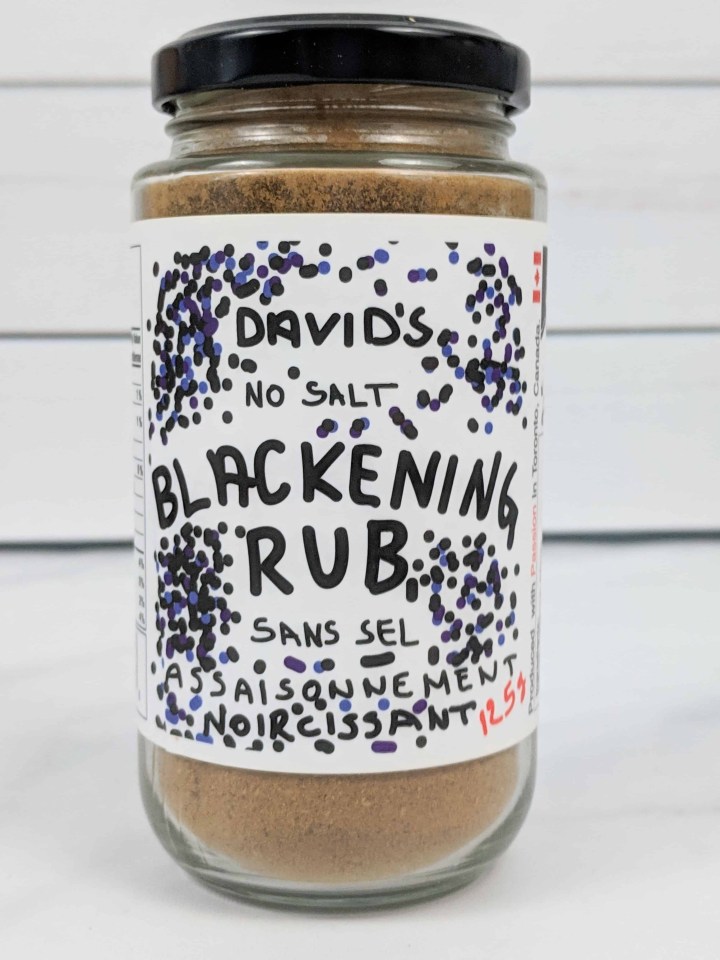 David's No Salt Blackening Rub. This is a Moroccan-influenced spice blend with cumin, coriander, cayenne, and cinnamon.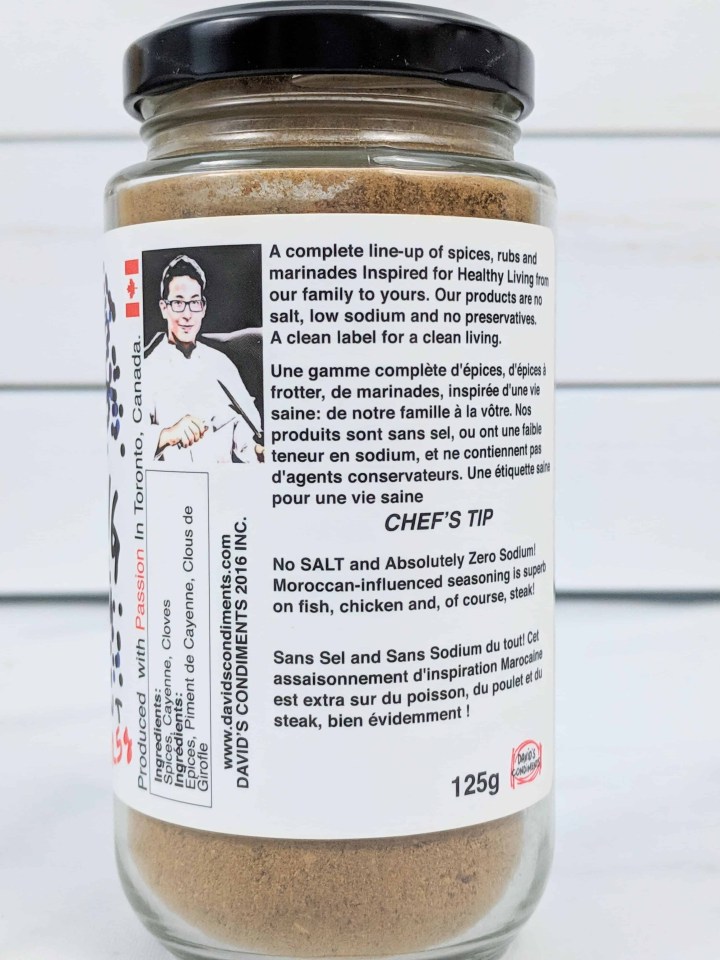 At the back of the jar, we have ideas of what to use it with.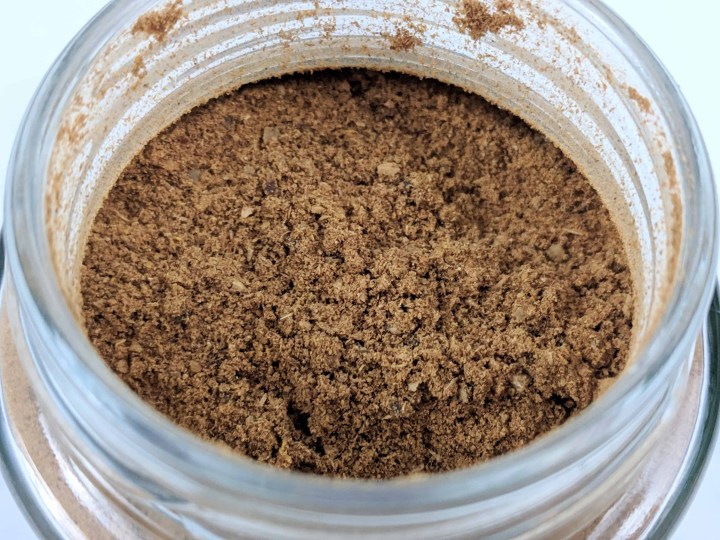 It contains no salt or sugar and it smells really good. It's not too spicy or hot, so you can be generous when using it.
Grill Tongs. It says on the card that it is a set, but I only got one. They are quite small, so I would not use them on a big BBQ, but they are fine for serving.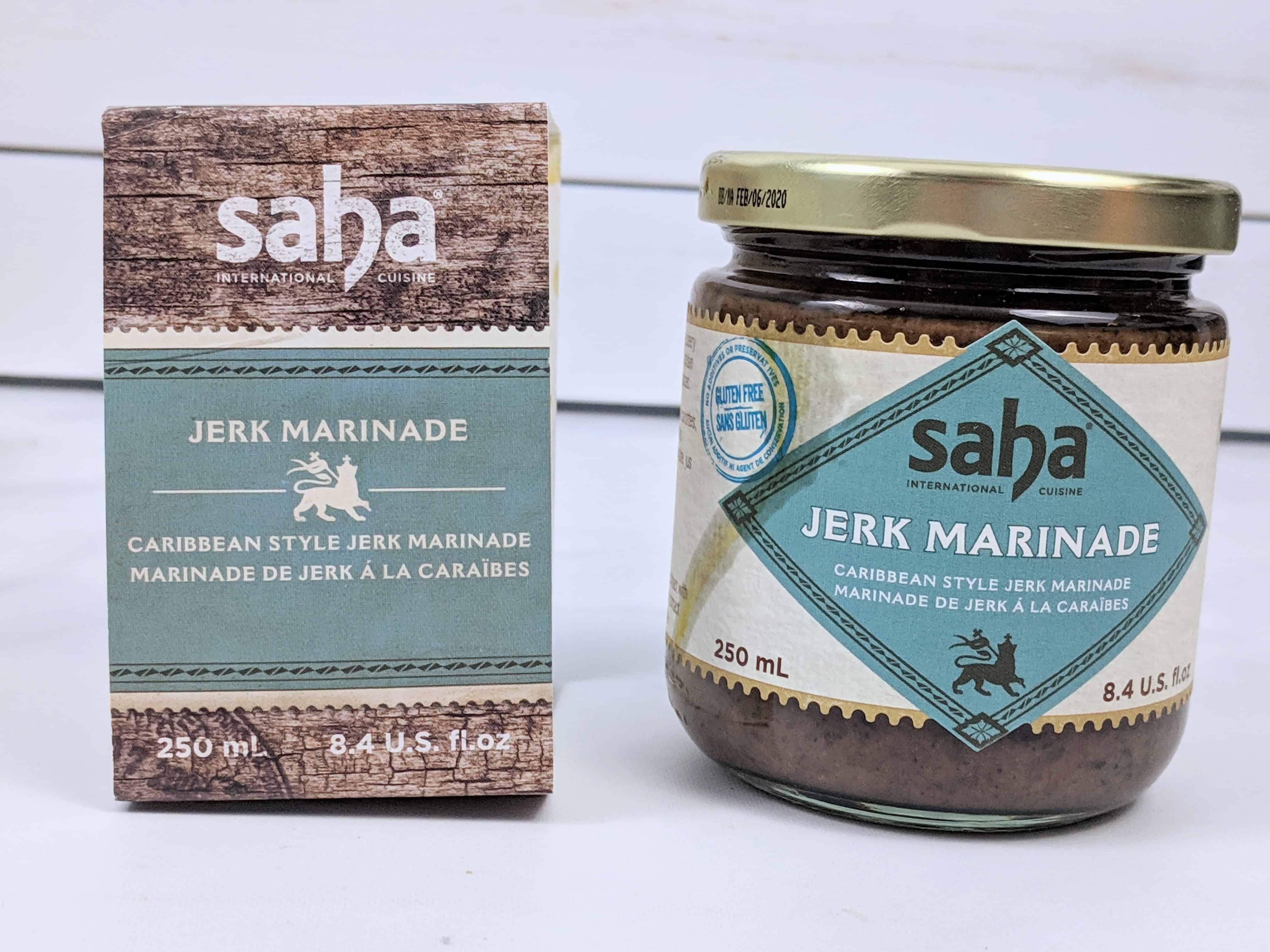 Jerk Marinade – Saha International Cuisine. This is a Caribbean style jerk marinade with a blend of onion, carrot and celery purée, with ginger, lime juice, garlic, and other spices.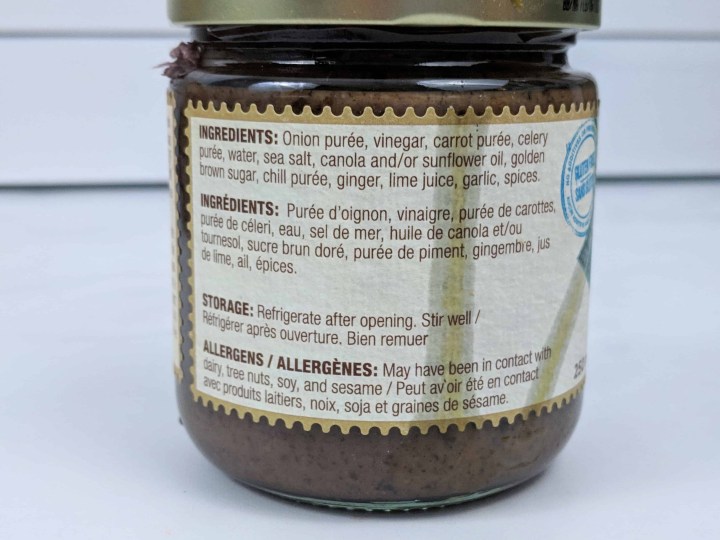 Sadly, my jar was leaking. The jar was fine, but the lid wasn't properly sealed.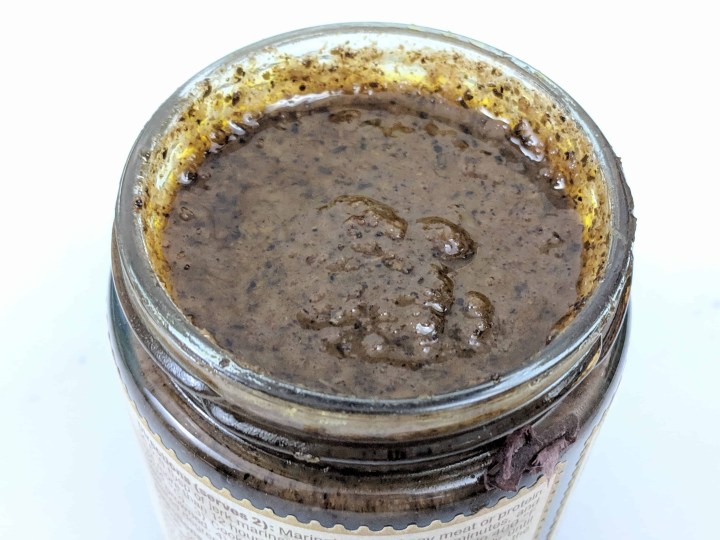 It smells nice, it's quite thick and oily, perfect for marinating any protein.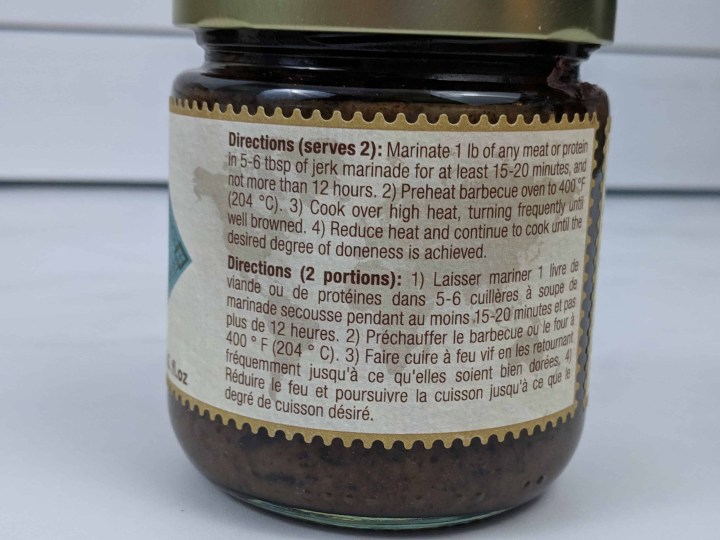 There are also directions on the jar to use it.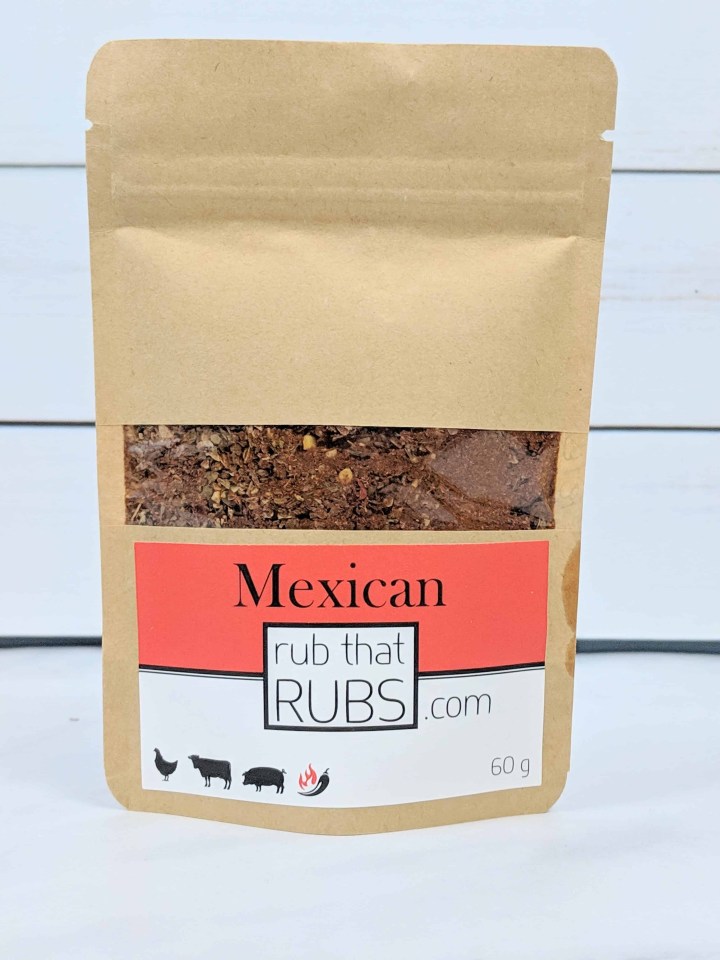 Mexican Rub – Rub that rubs. This is a blend of cilantro, cacao, red pepper, paprika, onion, garlic, salt, cayenne, and cumin seed.
You can use it for anything, especially tacos, fajitas, and enchiladas, but nothing stops you from seasoning a steak or white rice with it! It is recommended to use 1 tsp per pound of meat.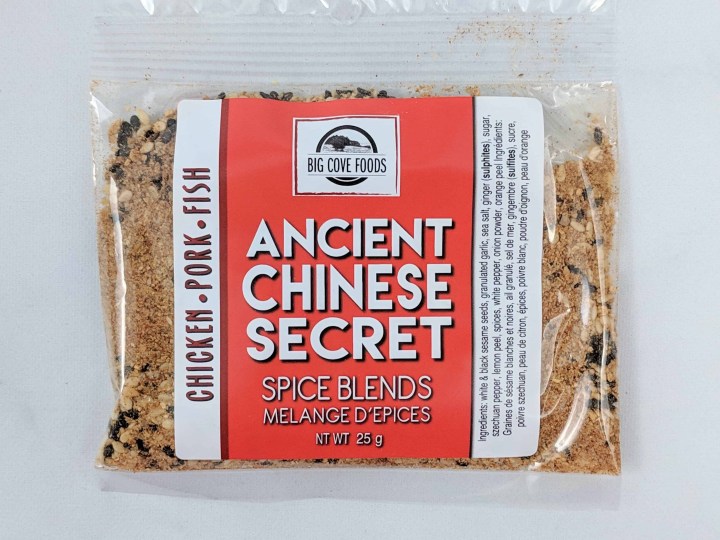 Big cove Foods Ancient Chinese Secret Spice Blends. This is a blend of sesame seeds, garlic, ginger, szechuan pepper, lemon peel, and other spices.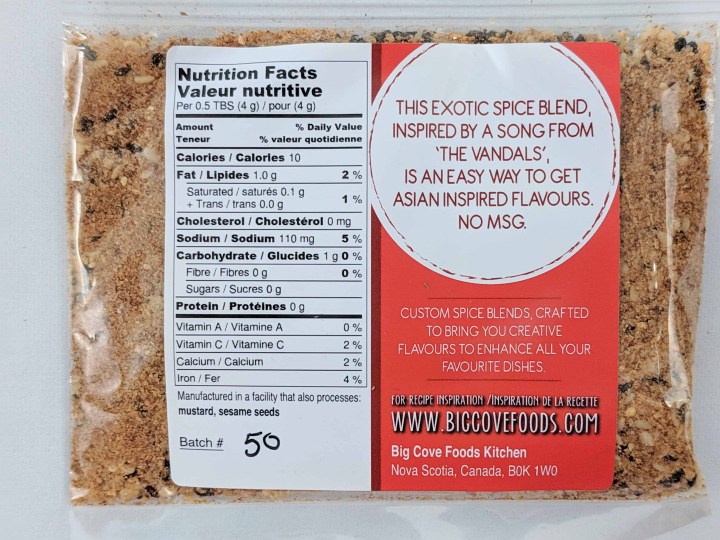 It can be used with fish, chicken or veggies. I like it with noodle soup to add some kick. On the information card included with this month's box, there's a Sticky Asian-inspired Chicken Wings included.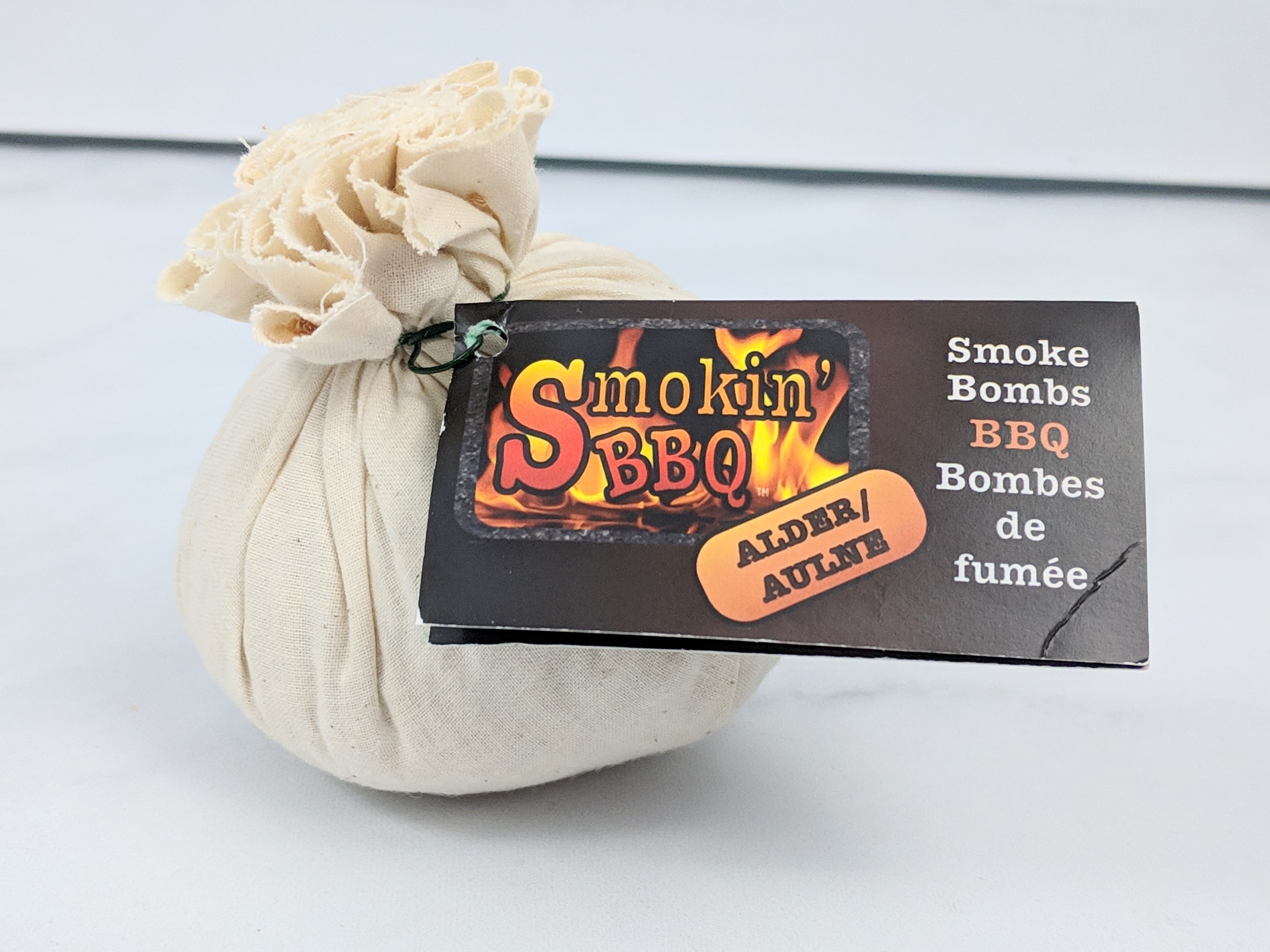 Smoke Bomb – Alder – Smokin' BBQ. They are small bags of natural wood chips. The information sheet tells us that we can soak it in the hot liquid of our choice (water, juice, beer, wine), and then place it on the hot coals of a charcoal grill. For gas grills, we only need to wrap it in tinfoil, poke a small slit through both the foil and the fabric and to place it on the flame.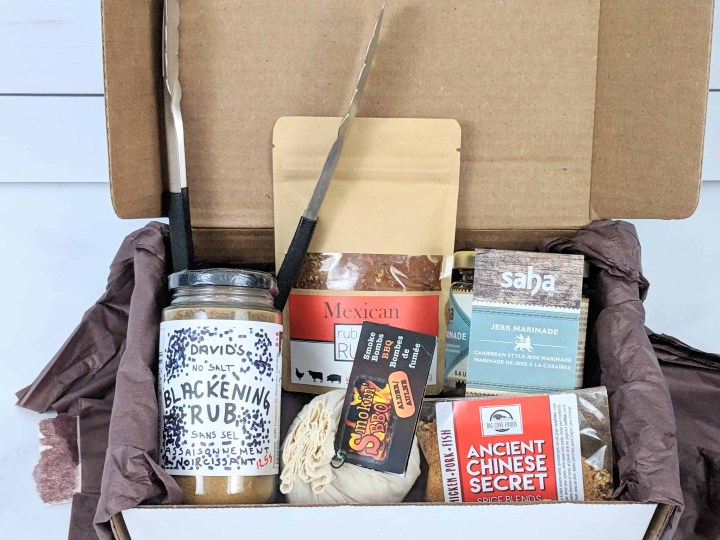 This was a nice assortment of spices to get some kick in your grilling life! I liked that we received world inspired blends (Moroccan, Mexican, Chinese and Jamaican) as it gives each blends a nice personality and a different feel.
What did you think of this month's Griller's Monthly?