Flair & Paper is a monthly subscription of stationery and greeting cards. Each box costs $19.99 and contains 4 to 5 greeting cards and 1 to 2 stationery items.
DEAL: Get 50% off your first box when you sign up for a 3, 6, or 12-month subscription! Use coupon code WELCOME.
The items were wrapped in red tissue paper and sealed with a sticker.
There are a few squiggles too!
Included in the box is an information card.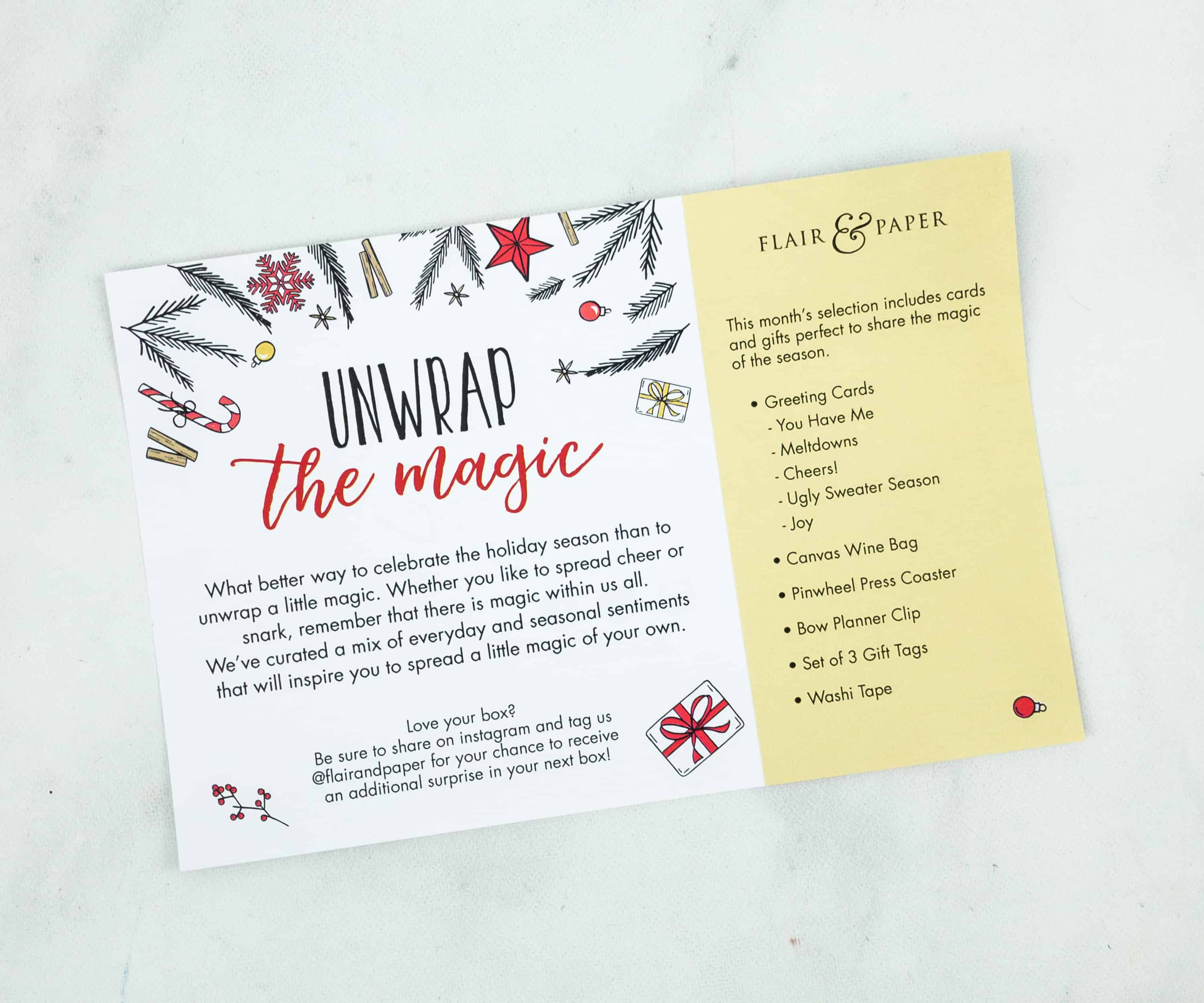 It lists the items inside the box and there's also a coupon code. This month's theme is Unwrap The Magic!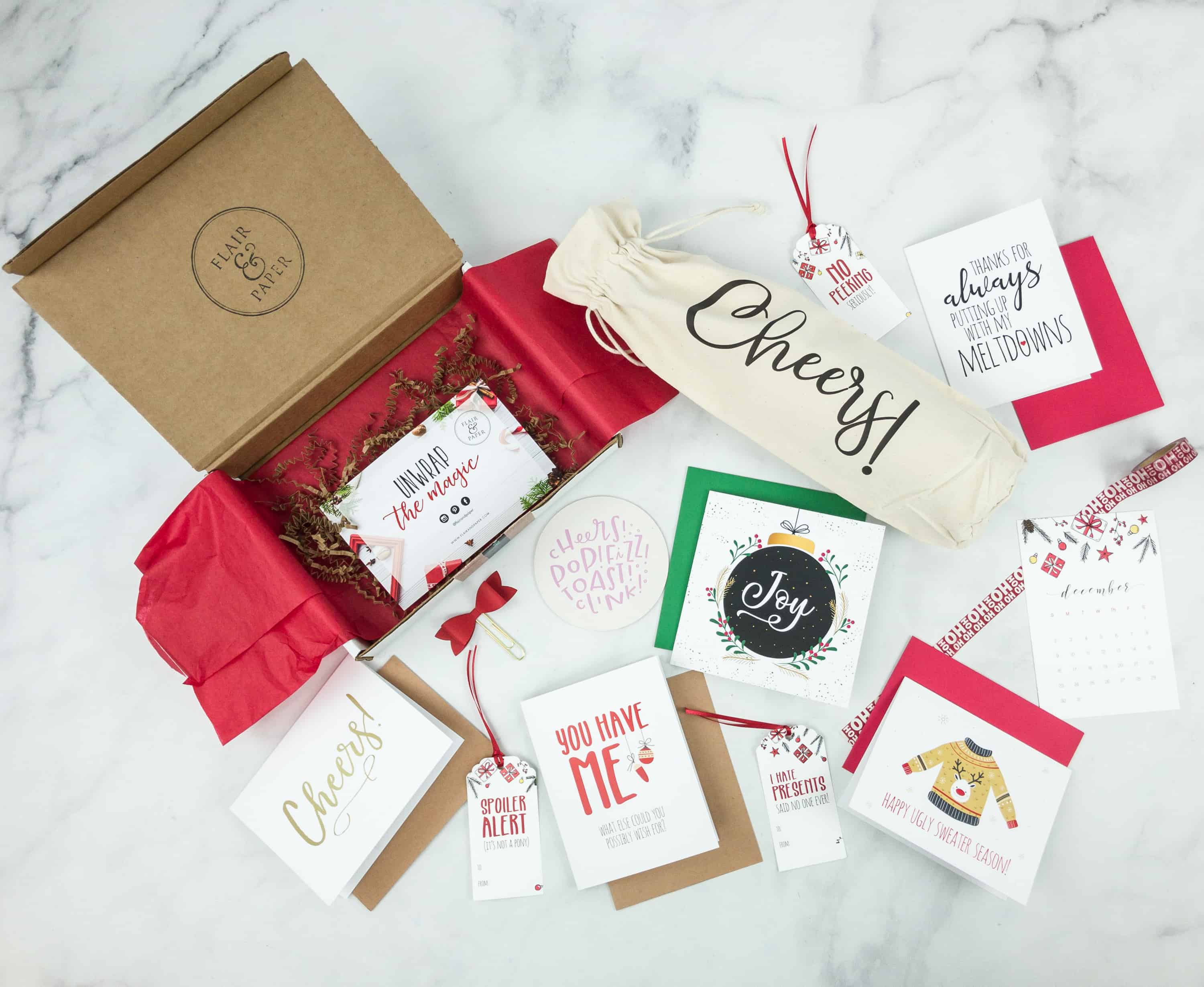 Everything in my box!
December Calendar. Just in time for the holidays, I got a Christmas themed calendar in this month's box! There's one every month and you can prop it up, pin it up, use it in your journaling – it's all up to you!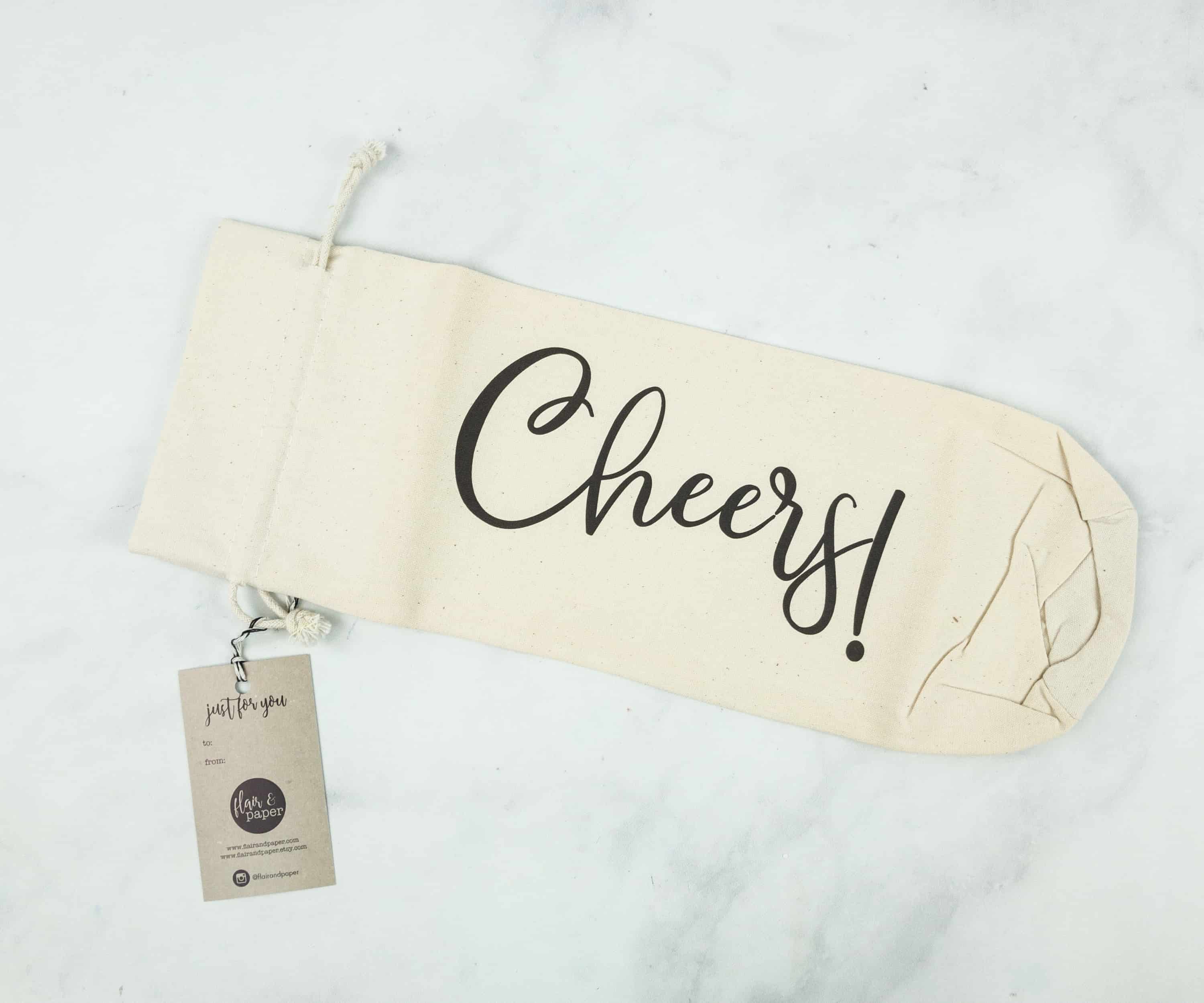 Canvas Wine Bag. Since there will be plenty of wine happening in the next few weeks, what better way to bring our favorite wine to parties than with this cute canvas wine bag? It has the word "Cheers" printed on it!
It's eco-friendly and convenient!
Washi Tape. A festive roll of washi tape that can add some flair to gifts and other holiday projects.
Bow Planner Clip. Another fun item that I received for this month is this bow planner clip in red.
You can easily clip this on the pages of your planner, or even secure stickers or photos in one place.
Pinwheel Press Coaster. There's also a screen-printed coaster to protect your table from spills and moisture. It is made with fast absorbing paper chipboard.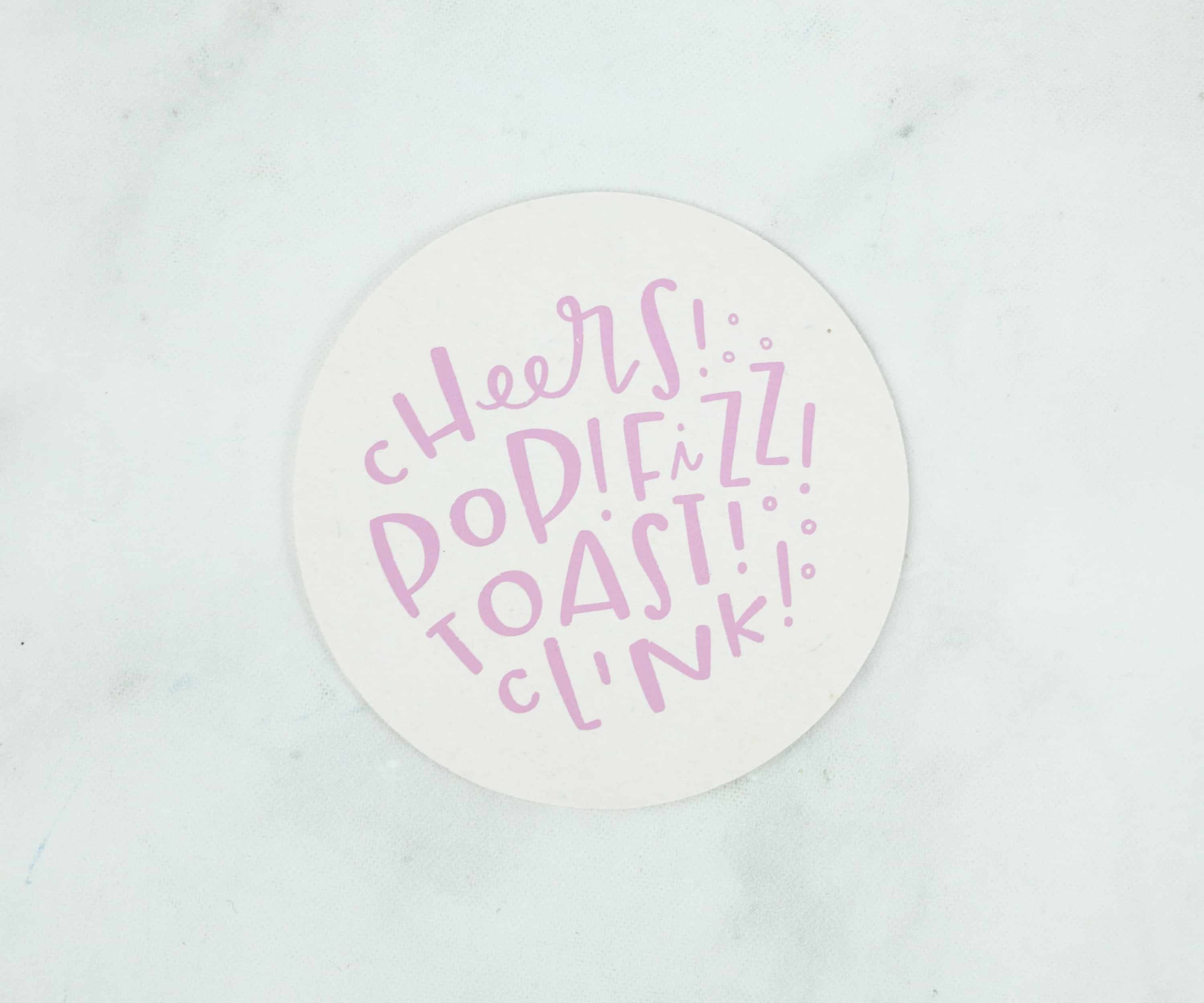 Well, this coaster is perfect for parties as it has the words, cheers, pop, fizz, toast, and clink written on it. This calls for a celebration indeed!
Set Of 3 Gift Tags. Wrapping gifts won't be complete without a gift tag. We got three of them from Flair & Paper.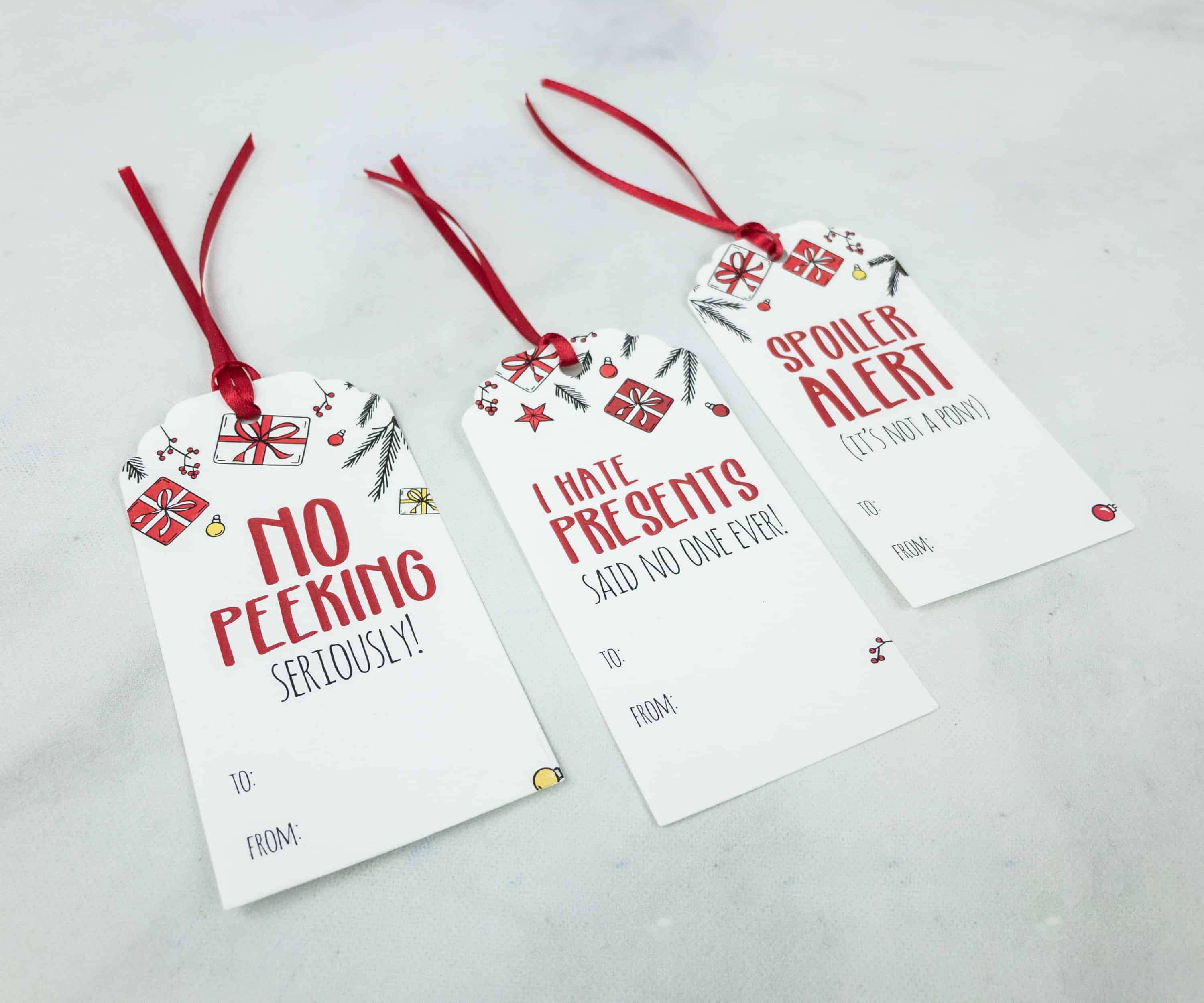 The gift tags came with fun statements. There's red ribbon on it them too – all gift-ready!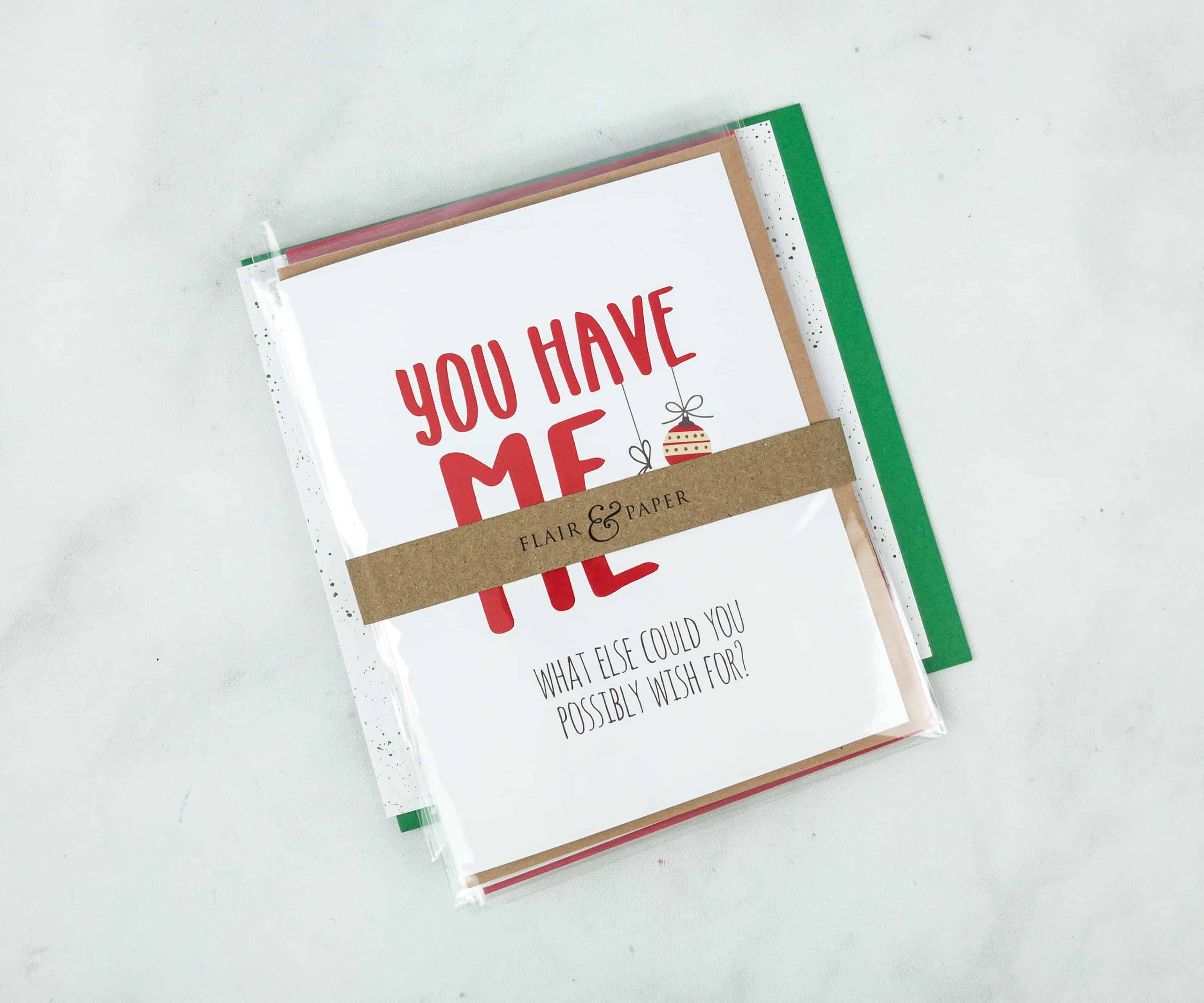 Finally, here's our pack of greeting cards for this month and all of them are Christmas themed.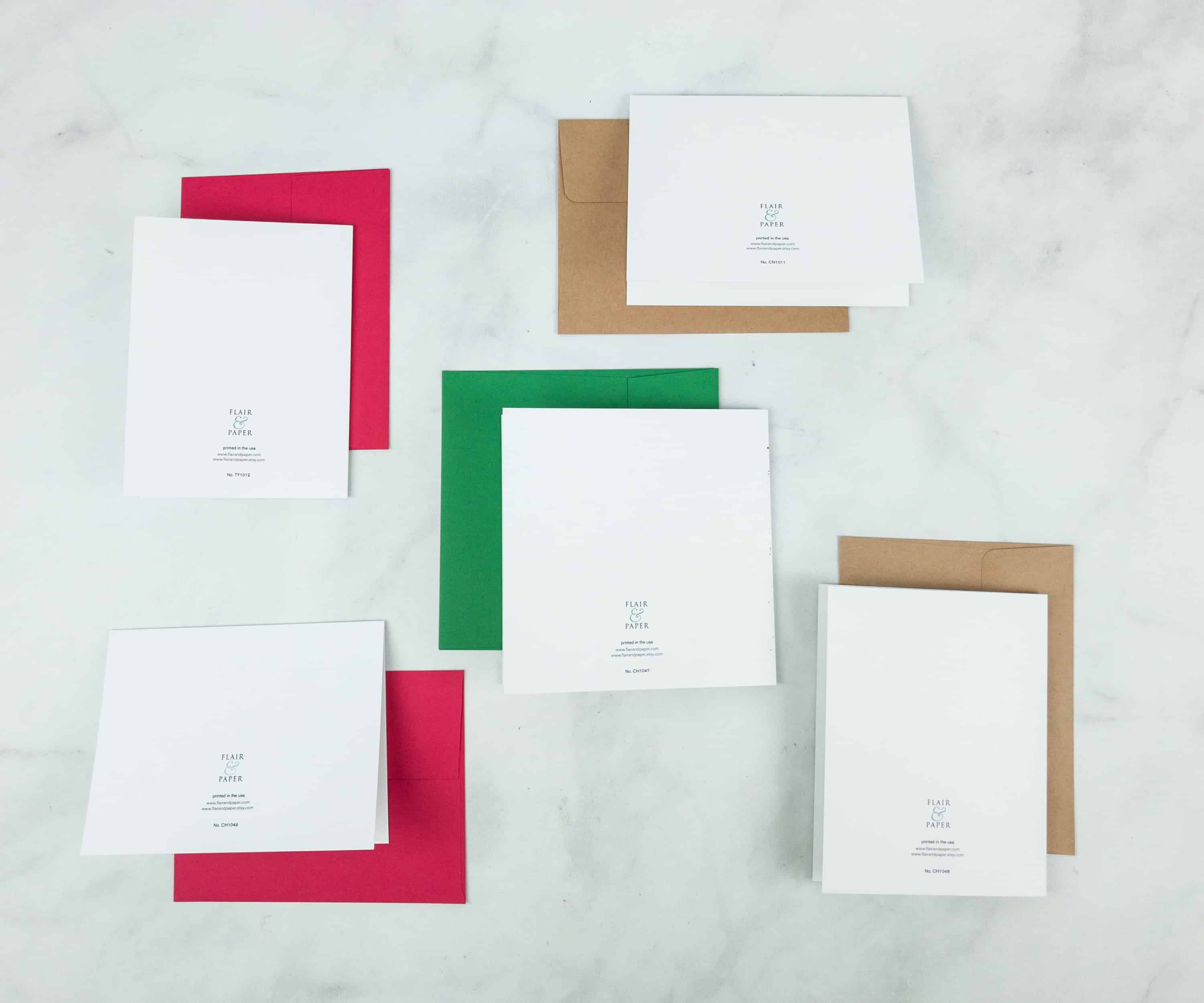 Each card comes with an envelope.
Joy Greeting Card. A Christmas bauble with the word "Joy" in it graces this card and it's just perfect for the holidays. It's festive and classy at the same time.
Cheers Greeting Card. There's no need for much design or embellishment on this card because the gold colored calligraphy font says it all.
You Have Me Greeting Card. It's a sweet and funny card you can give to your partner or even a close family member or friend. The print is somewhat similar to the gift tags, but the kicker here is the extra line on the cover.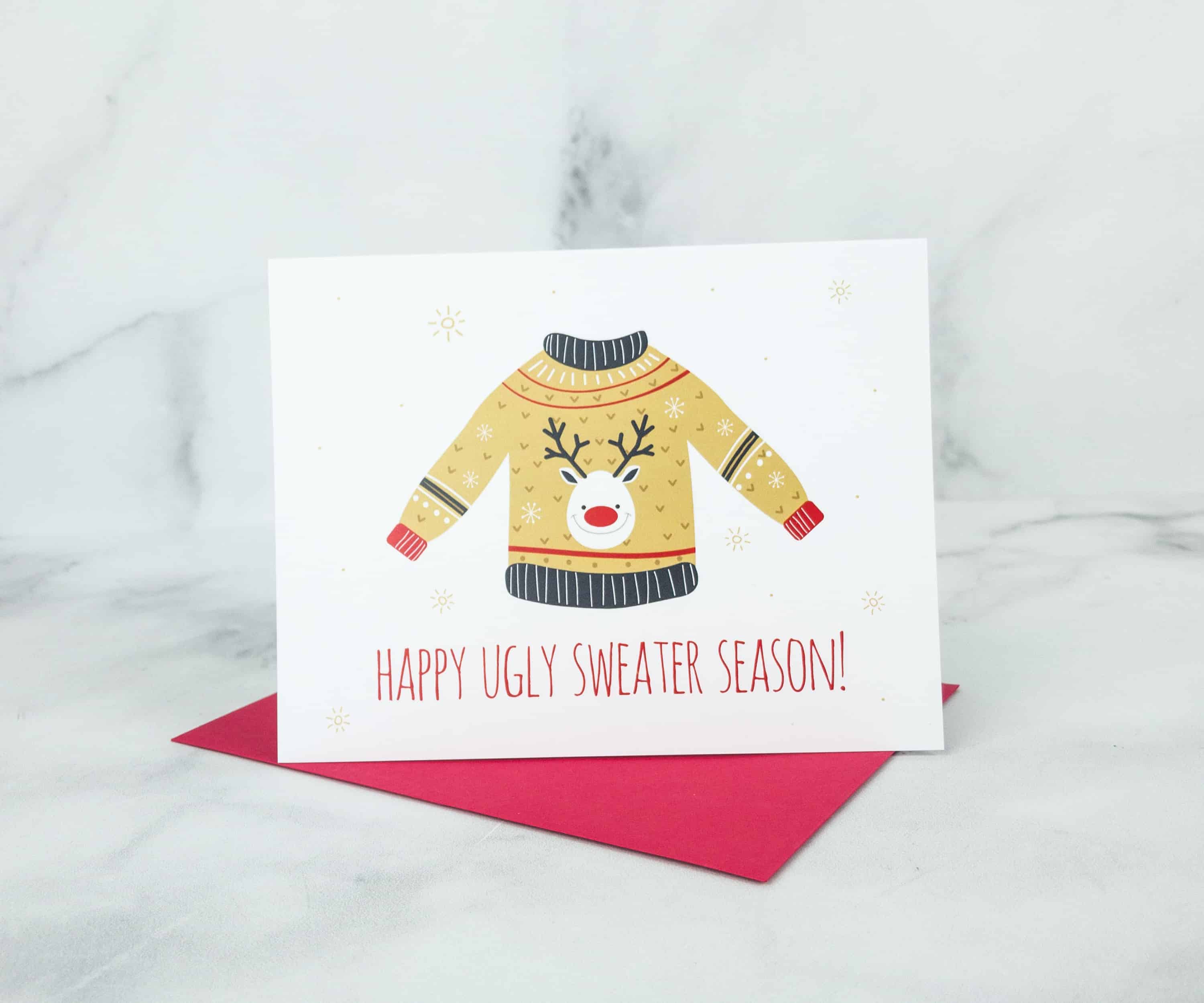 Happy Ugly Sweater Season Card. Yup, it's the ugly sweater season! If you know someone who looks forward to wearing ugly sweaters a lot, this is the perfect card for them. The ugly sweater drawing is actually cute and not ugly at all!
Meltdowns Greeting Card. We all have that one person who puts up with our meltdowns and anytime is the best time to let them know they're appreciated. This card is simple but sweet!
Flair and Paper's December box is packed with holiday-themed stationery and cards. As usual, it makes me excited to get all crafty. I also love the inclusion of the canvas bag for wine bottles. It's not just convenient, but it's reusable and eco-friendly too. Of course, the cards are amazing and of high quality. I can't wait to send them out and bring some holiday cheer to family and friends! If you like writing cards and getting stationery plus assorted crafty items every month, this subscription is for you. They have different themes every month, so there's always something new to look forward to.
What do you think about Flair and Paper box?