Beauteque offers two ways to get your fill of (mostly) Korean beauty products each month: BB Bag contains 6-8 full-sized products such as makeup, skin care, body care, and more for $24 per month; Mask Maven brings you 9 different masks for $15. Both subscriptions are offered in 1, 3, 6, or 12-month terms that will automatically renew until canceled. This month the masks came in a pretty holo rainbow mailer instead of the box.
DEAL: Save 10% on the BB bag or Mask Maven with coupon code CRATEJOY10.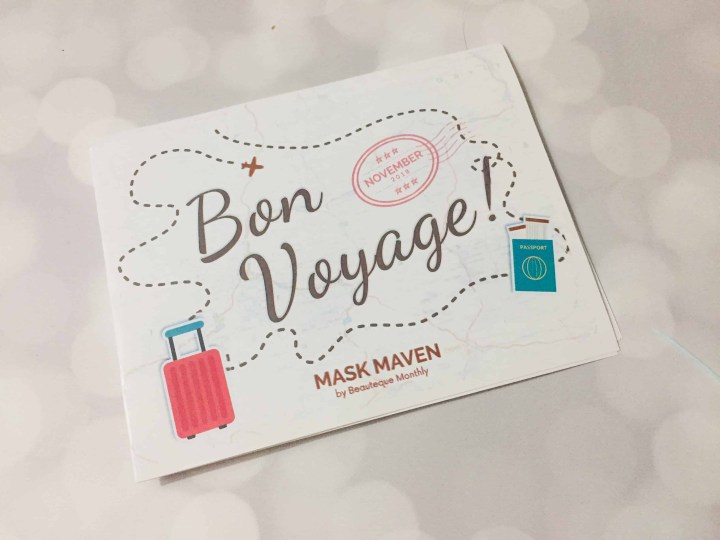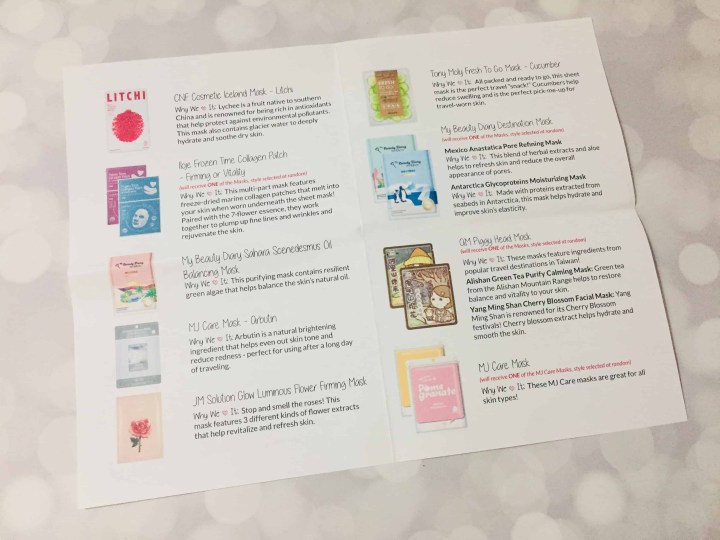 The information sheet has information about all the masks included.
MJ Care Pearl Mask — Subscribers were sent a random MJ Care mask. Mine is pearl, a popular ingredient for adding radiance and brightness to dull skin. I love MJ Care masks as they tend to fit my face very well and comfortably.
CNF Litchi Mask — One of the reasons I love this subscription is because it introduces me to ingredients I don't normally think of for skincare. Litchi (lychee) is a fruit from southern China that is an antioxidant. The mask also includes glacial ice water to deeply hydrate.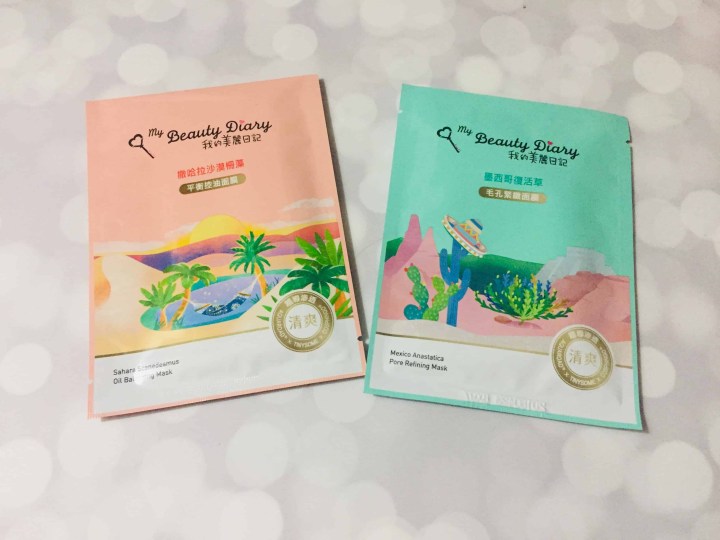 MBD Sahara Scenedesmus Oil Control Mask — I love MyBeautyDiary, a Taiwanese sheet mask brand. Their catalog of masks is huge, probably the biggest out there. The Sahara oil control mask contains green algae to balance the skin.
MBD Mexico Anastatica Pore Refining Mask — Another MBD mask from their destination collection. This one uses herbal extracts and aloe to soothe and tighten skin.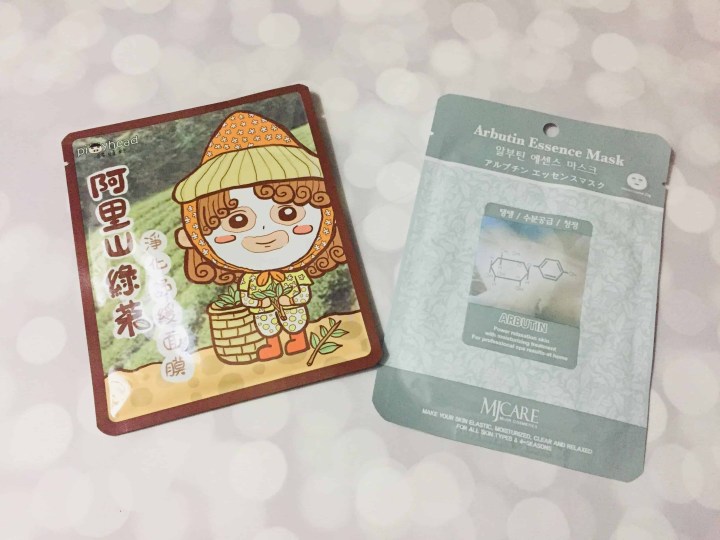 Piggy Head Mask — How cute is the art on this mask? This is the Green Tea Purifying Calming Mask with green tea in it to help balance and purify.
MJ Care — Another MJ Care mask I'm excited to try. The star ingredient is arbutin, which is a natural brightening ingredient.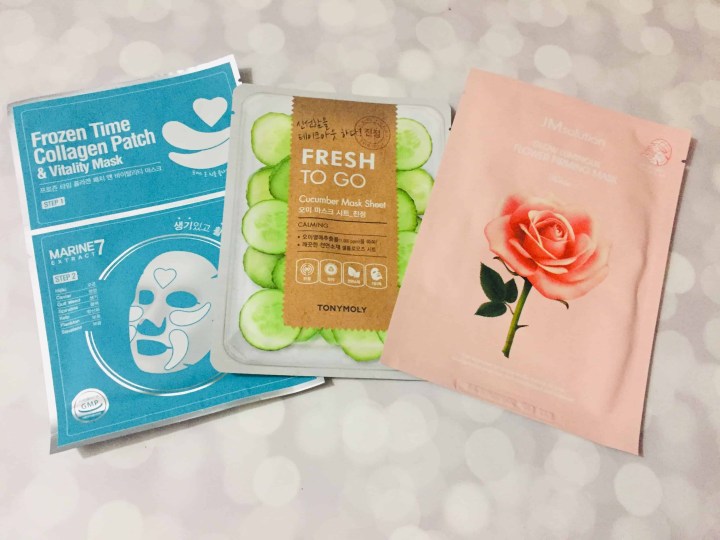 Frozen Time Collagen Patch — A fun multi-part mask! It looks like the first pouch contains smaller patches to place in areas where you need extra care, and then the sheet mask is laid on over top. I have tried similar masks before so I'm excited to try this one.
Tonymoly Cucumber Mask — One of the most refreshing ingredients is cucumber. It's so incredibly soothing and refreshing due to its high water content. Cucumbers  help with inflammation and swelling.
JM Solutions Rose Mask — I'm sooooo excited to try this mask from JM Solutions featuring my favourite flower, rose!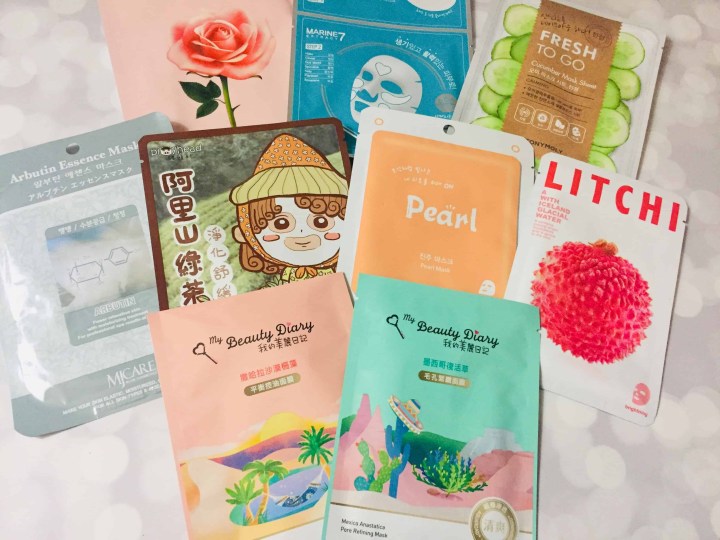 The travel theme for November's box was really fun and I enjoyed the variety of masks. There were many masks targeted towards soothing red skin and balancing oil.
What did you think about this month's Mask Maven?