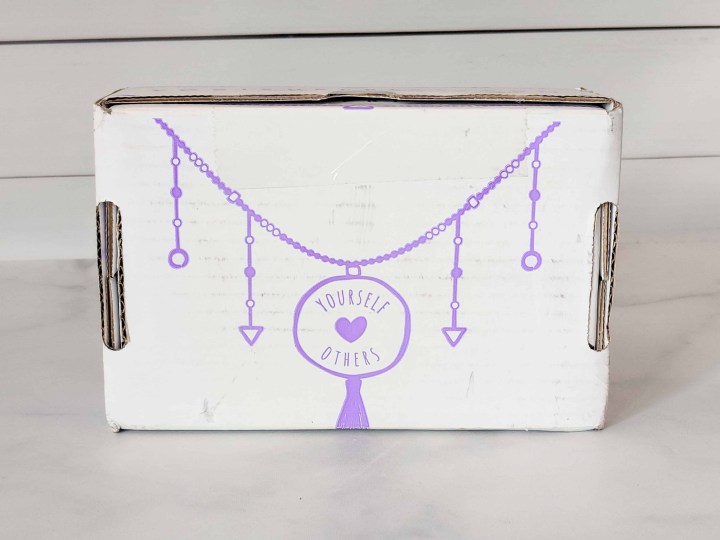 Yogi Surprise, in addition to its regular monthly lifestyle box, has a jewelry only subscription box. Every month you'll get handmade yoga-inspired jewelry pieces and 1 other item.
Yoga Black Friday Deal: Get a FREE extra box with all Yogi Surprise Lifestyle Subscriptions & all Yogi Surprise Jewelry Subscriptions when you use coupon code HOLIDAYGIFT!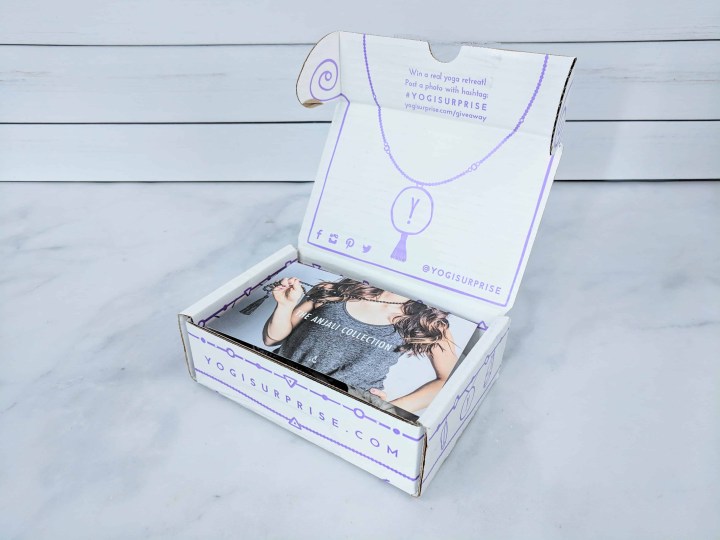 DEAL: Get 25% off your first box! Use coupon code HELLO25.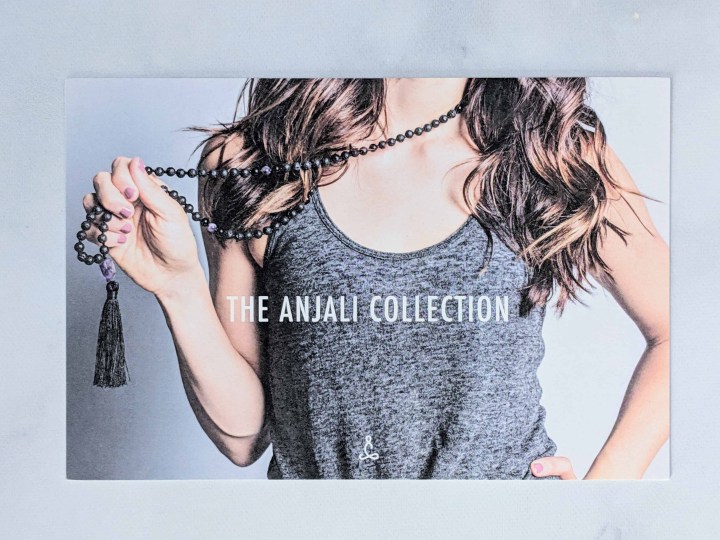 This month's box features the Anjali Collection.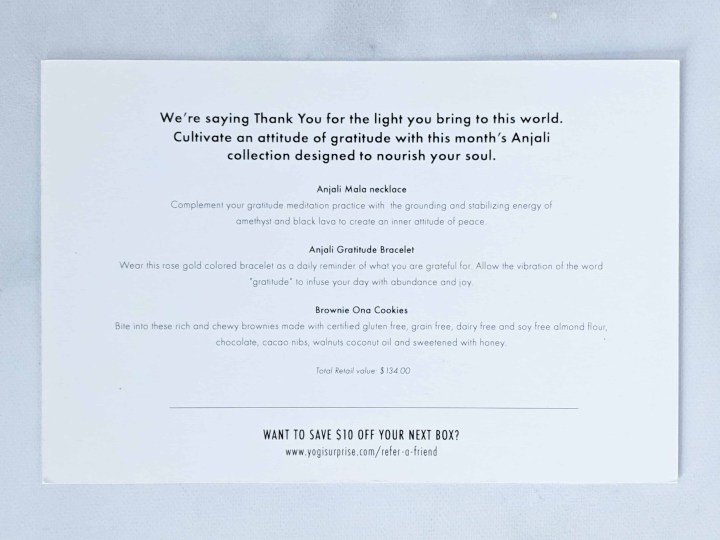 All the items are designed to root down and balance energy, manifest your intentions and welcome harmony.
Everything in the box!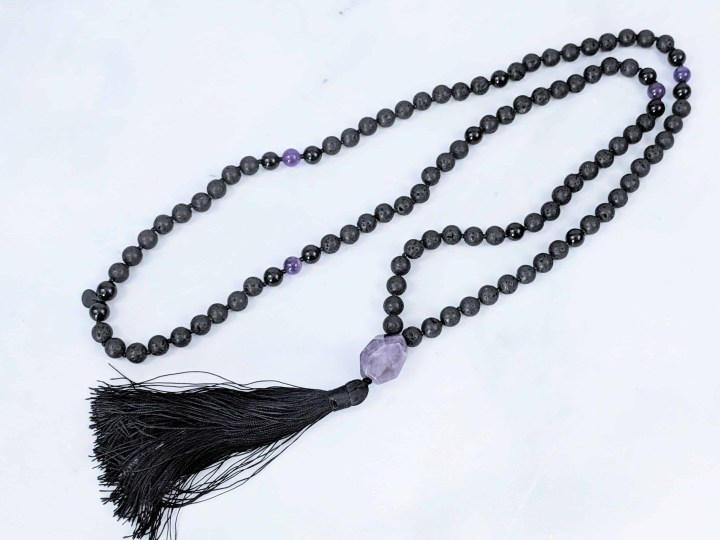 Anjali Mala Necklace. I love amethyst, and the lava beads is a lovely pairing.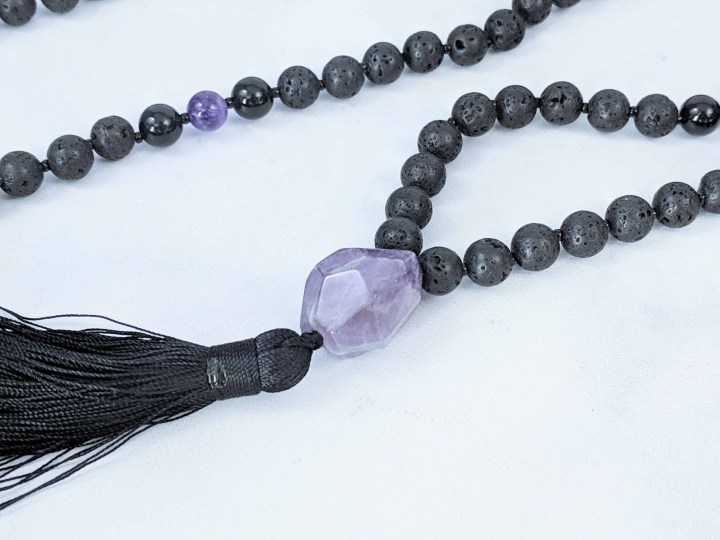 This mala features a lovely amethyst faceted bead, perfect for meditation and taking time to be grateful.
I love these darker amethyst beads surrounding the light ones.
Anjali Gratitude Bracelet. This rose gold bracelet is lovely and so lightweight.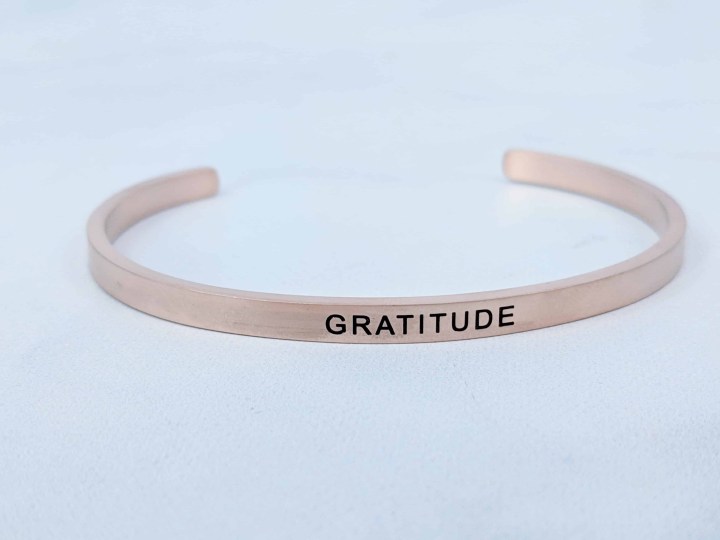 Gratitude is etched and painted on the band.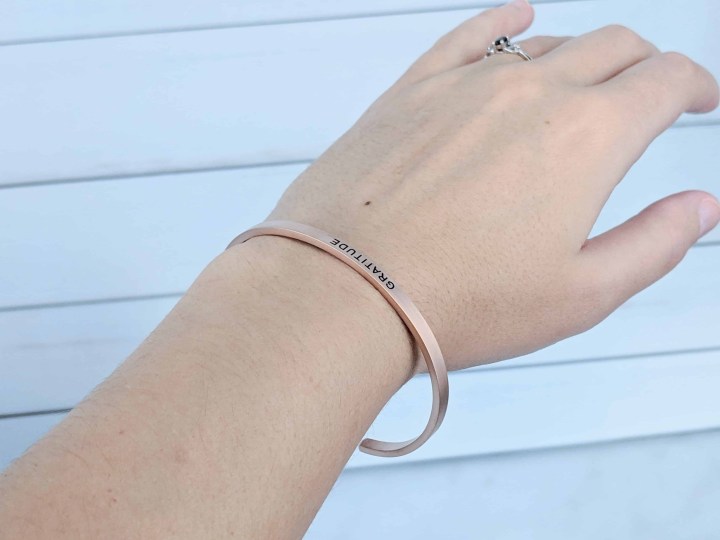 It's a fun and delicate reminder to be grateful.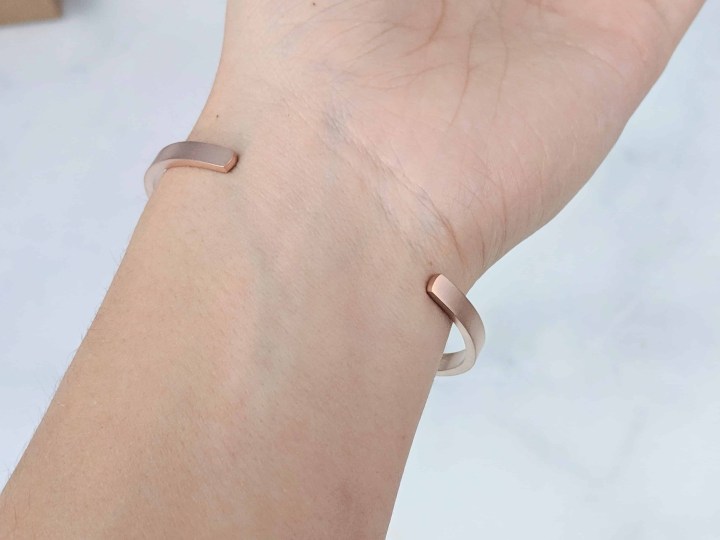 Sadly, I have very small wrists and this bracelet falls off my wrist as soon as I move. I tried to bend it so it would be tighter, but so far no luck. My wrist is about 5.5″, so this might not be a problem for a lot of people. It's Rose Gold, I won't have any problem giving it as a gift!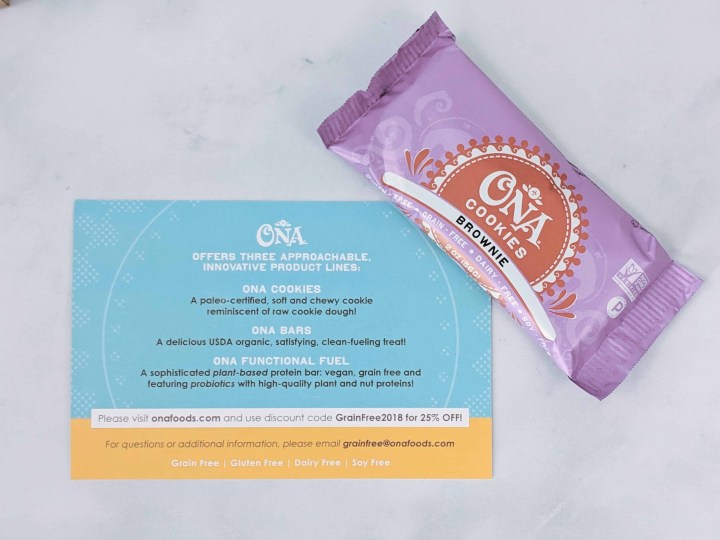 Brownie Ona Cookies. Two little brownies made with certified gluten free, dairy free, grain free and soy free almond flour, chocolate, cacao nibs, walnuts, and sweetened with honey.
I liked the walnuts chunks.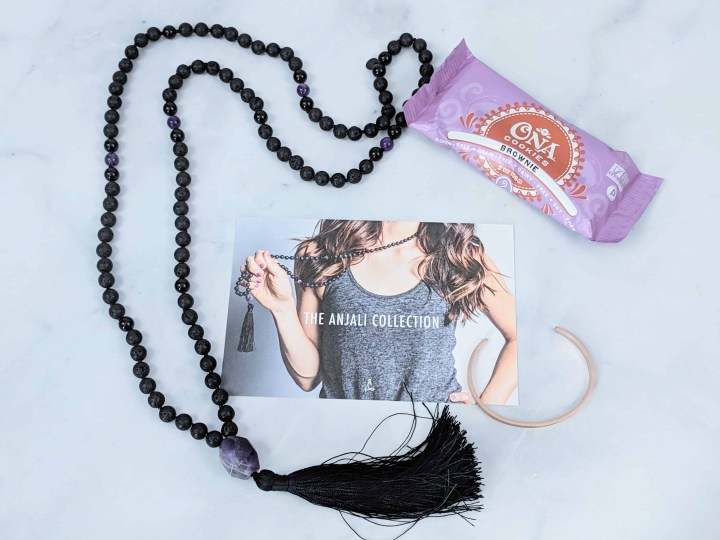 I like the variety in the bracelet style that we have received recently, even though sometimes we receive one that might not quite fit properly. I'm in love with this month's mala and it's always nice to have a delicious treat as well!
What did you think of this month's Yogi Surprise Jewelry box?