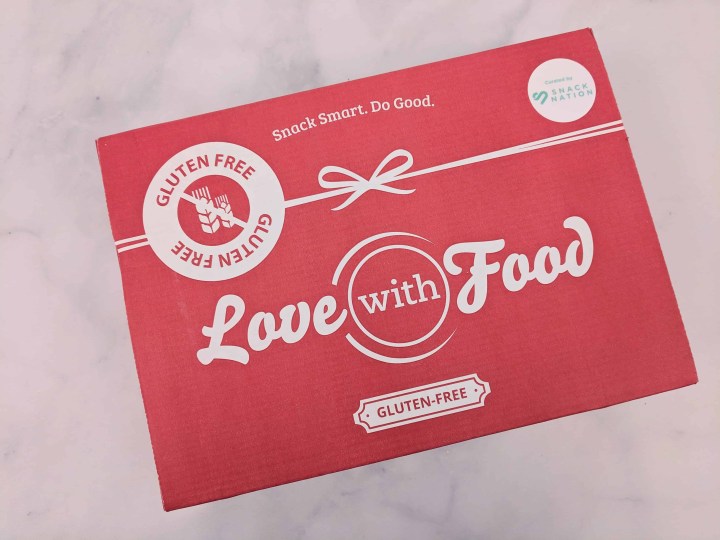 Love with Food is a popular snack subscription that also carries a gluten-free option! It is a fun snack discovery subscription available in three versions: classic tasting box, deluxe/family size, and gluten-free. This version is the gluten-free box, but you can see our reviews of the other versions too.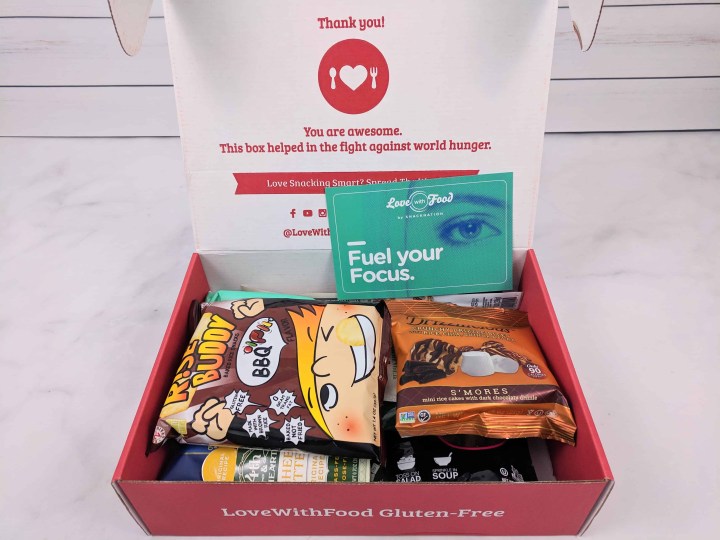 DEAL: You can save 25% on your first Gluten-Free box by using this link, no coupon code required!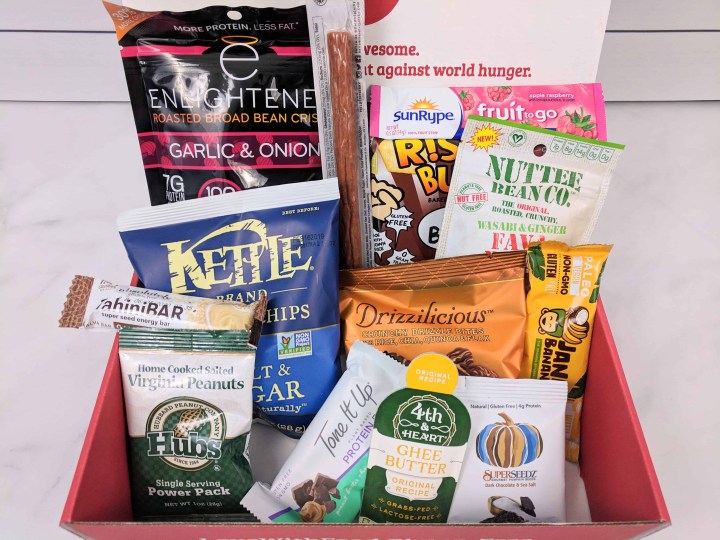 Everything in the box! This month, there was no information card in my box.
Gluten Free Pork Stick Maple BBQ A delicious pork stick that tastes like pepperoni.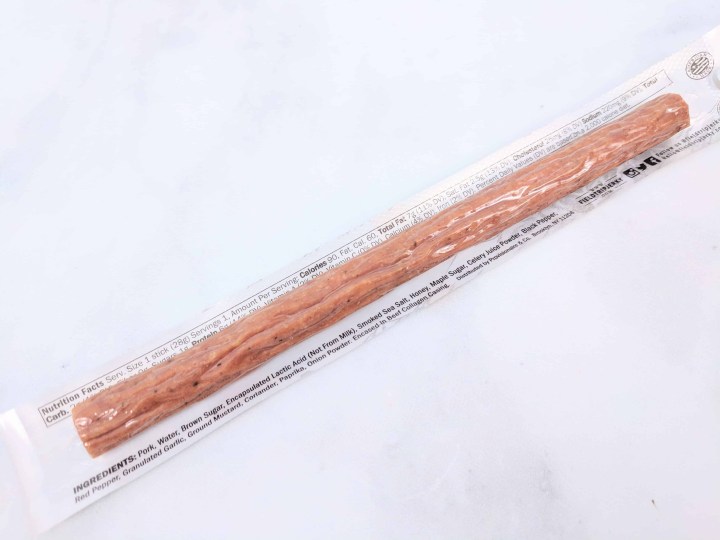 I couldn't taste the maple flavor, but it was still delicious!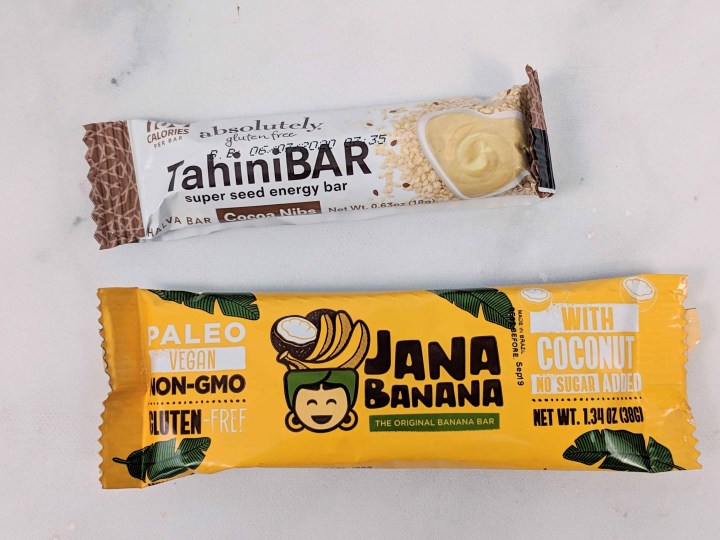 TahiniBar Super Seed Energy Bar – Cocoa Nibs Made in Israel with sesame seeds paste (tahini). It was a bit crumbly and sweet.
Paleo Vegan Jana Banana Banana Bar With Coconut . It's like a moist banana bread and quite tasty without being overly sweet.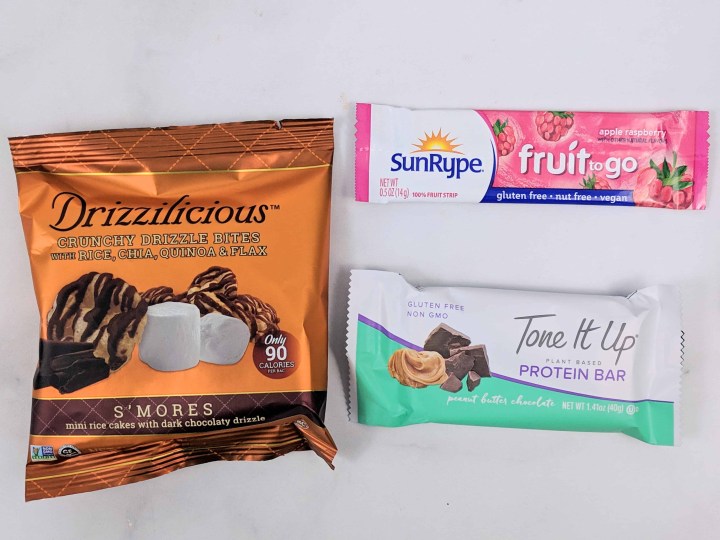 SunRype Fruit to go – Apple Raspberry. This is a fruit strips made with apple puree, fruit juices and natural flavor. I'm quite familiar with them and I always keep a couple in my purse and gym bag for when I need a little boost until my next meal, or for after a run.
Tone It Up Protein Bar – Peanut Butter Chocolate Made with pea protein, they are sweet and chewy.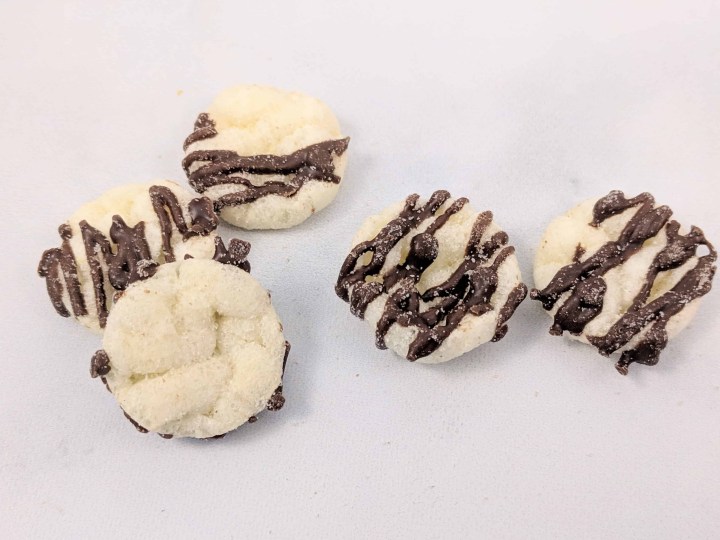 They are little puffed crackers, light and crunchy, with a nice chocolate flavor. I'm not sure I actually tasted the S'mores, but it was tasty and my husband didn't want to share more than one with me.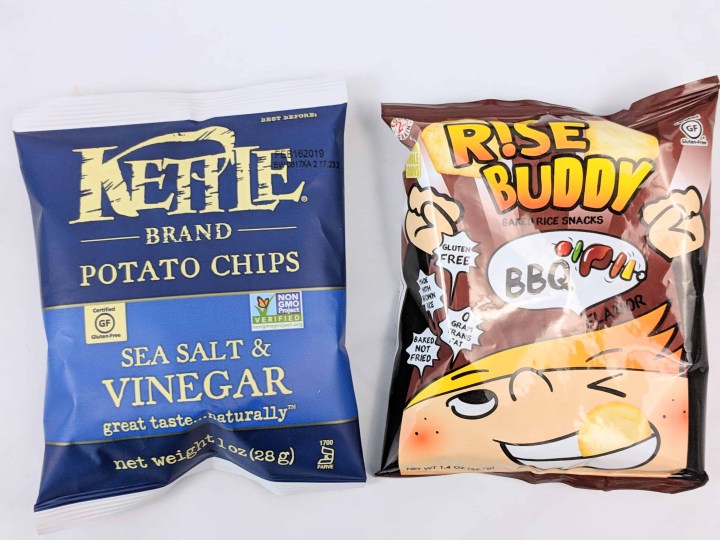 Kettle Potato Chips – Sea Salt & Vinegar. Can't go wrong with them. I love how the vinegar taste is quite strong with enough salt to feed any craving I have. They also have a satisfying crunch.
Rise Buddy – BBQ. Crispy, crunchy, a slight sweetness, a bit smoky. They are baked rice snacks and they are as satisfying as crackers. We really like them.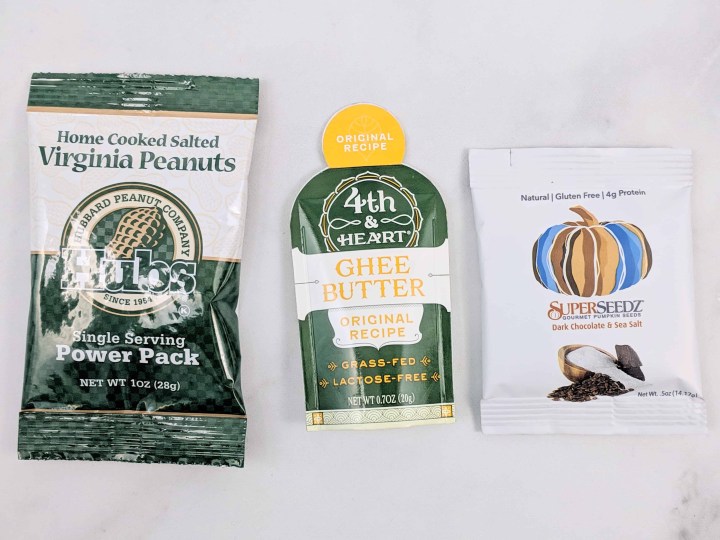 Home Cooked Salted Virginia Peanuts. Tasty peanuts, not oily and with the right amount of salt.
4th & Heart Ghee Butter I love ghee butter, it's so easy to spread it on warm toast or bagel and it's tasty.
Super Seedz – Dark Chocolate & Sea Salt. Pumpkin Seeds with a bit of salt and chocolate.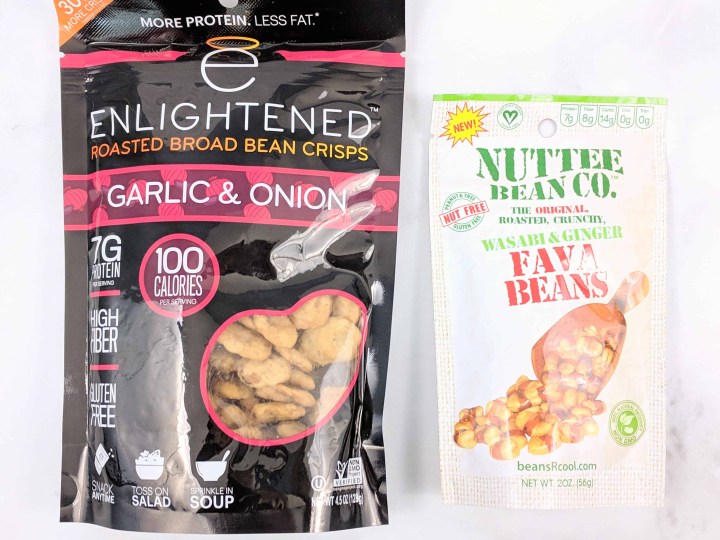 Enlightened Roasted Broad Bean Crisps – Garlic & Onion.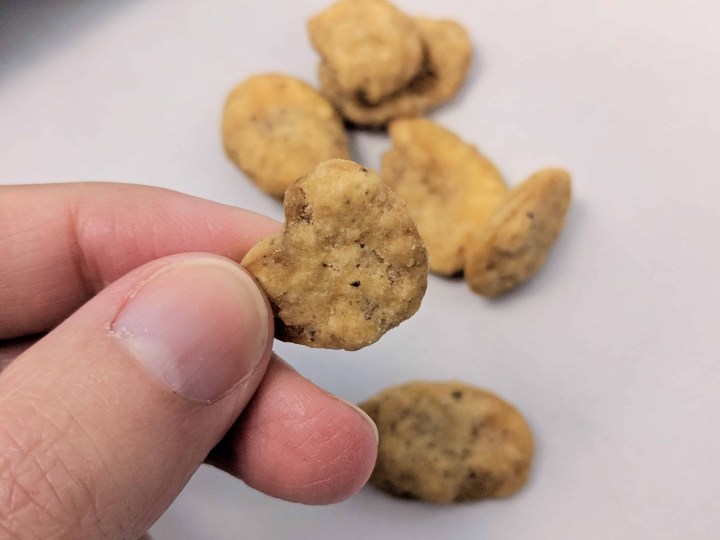 I really liked the crunch and how I was satisfied with only a couple of bites. I wasn't a big fan of the onion-garlic taste, only because I don't like them in powder form.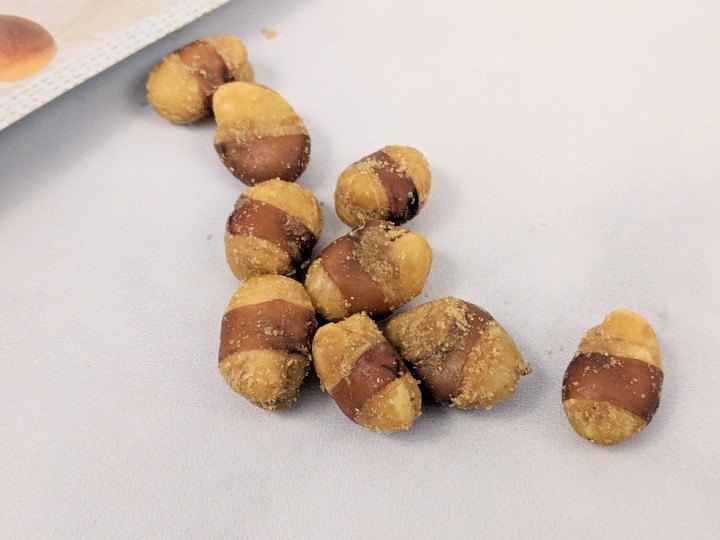 Nuttee Bean Co. Fava Beans – Wasabi & Ginger. I love the crunch, I love the heat from the wasabi, and the bite from the ginger (think pickled ginger).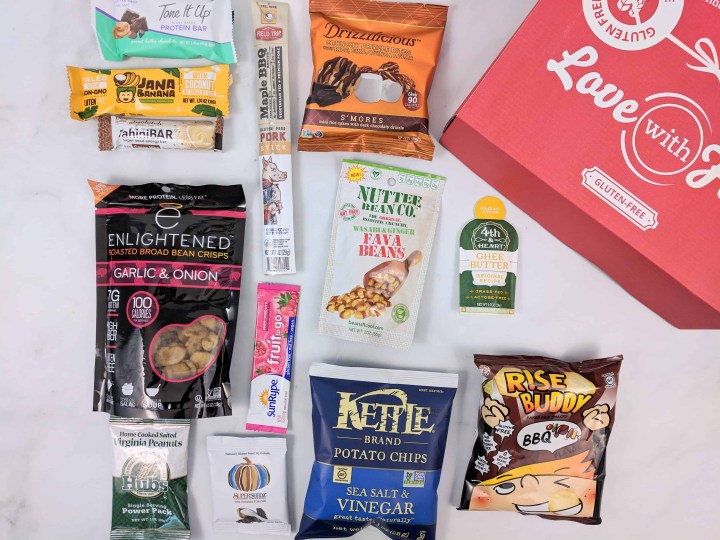 Once again, the Love with Food Gluten Free box brought us a nice assortment of treats with something that would please everyone. I like the mix of sweet and savory, my favorite being the Wasabi&Ginger fava beans, the potato chips and the fruit to go, but everything was delicious and didn't last long!
What is your favorite Love with Food item from this month's box? Share below and let us know!

Visit Love with Food Gluten-Free to subscribe or find out more!