JoahBox is a monthly K-beauty subscription box that sends handpicked Korean beauty products. Each box contains 4 to 5 authentic beauty products that might include makeup, skincare, nail care, and beauty tools, with occasional bonuses. Shipping is free WORLDWIDE. Subscriptions start at $33 per month. If you want a one-time box, they also offer it for $35.95.
The items you'll find in JoahBox are "real size" – no dinky samples!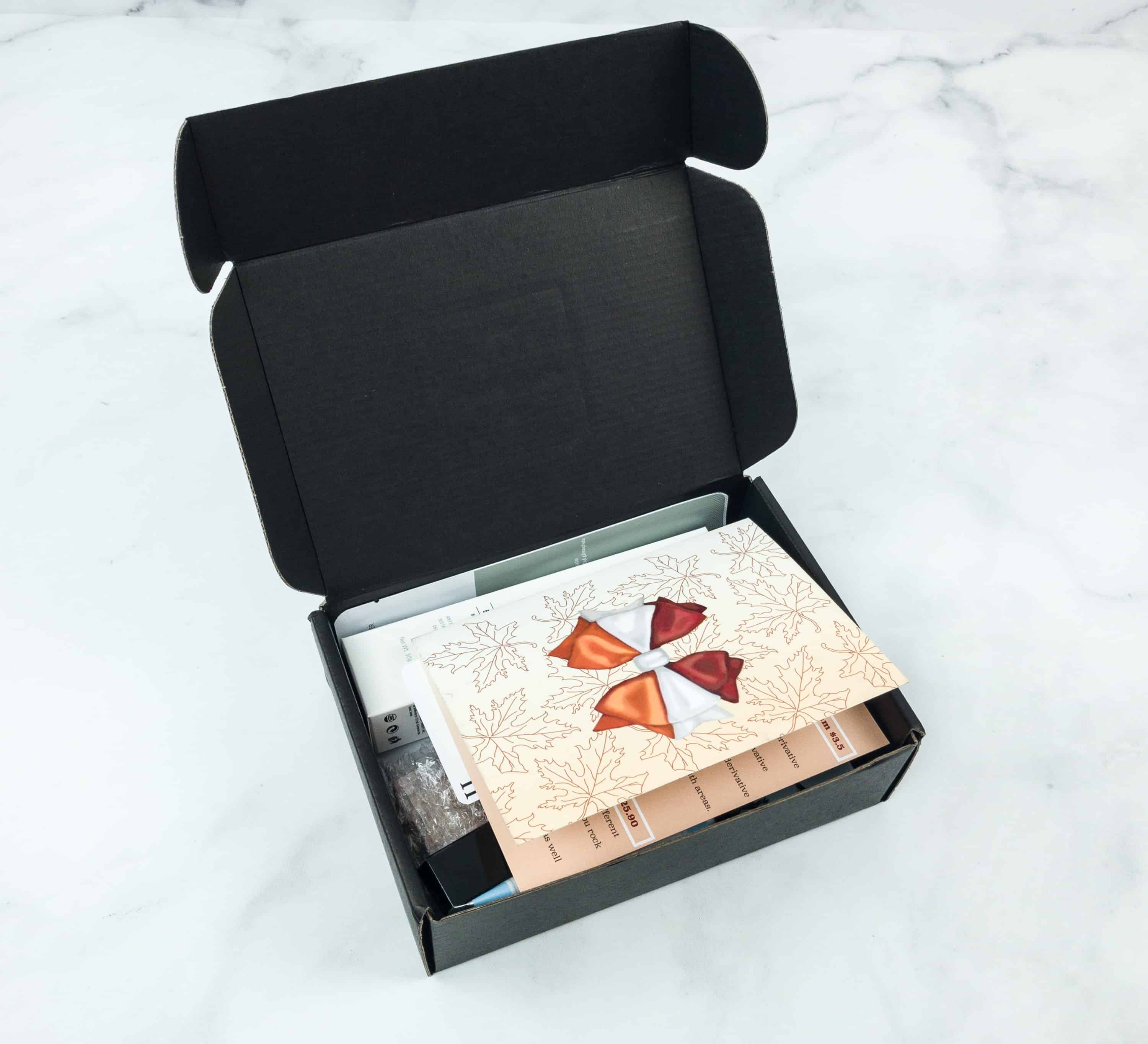 DEAL: Get 10% off your first box. Use coupon code HELLOJOAHBOX.
The packaging is a chic black box.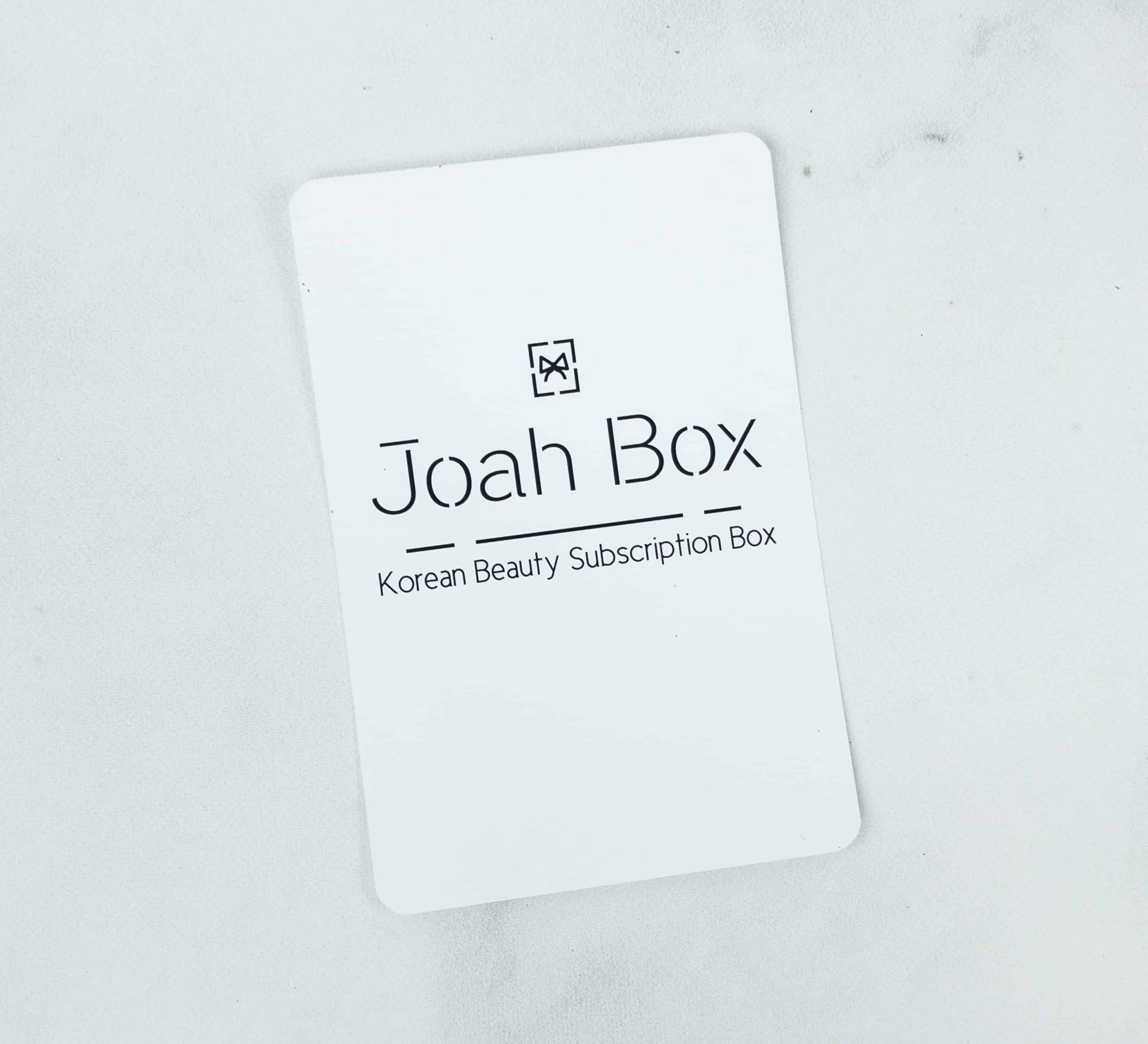 Joah literally translates to "like" in Korean.
The box includes a collectible playing card.
When you sign up for JoahBox you'll fill out a short and sweet customization survey including whether you are interested more in makeup or skin care, your skin type, and your skin tone:
It features a ribbon with fall colors, as well as leaves on the background.
The card lists all the items inside the box, with instructions on how to use it, variations, and tips.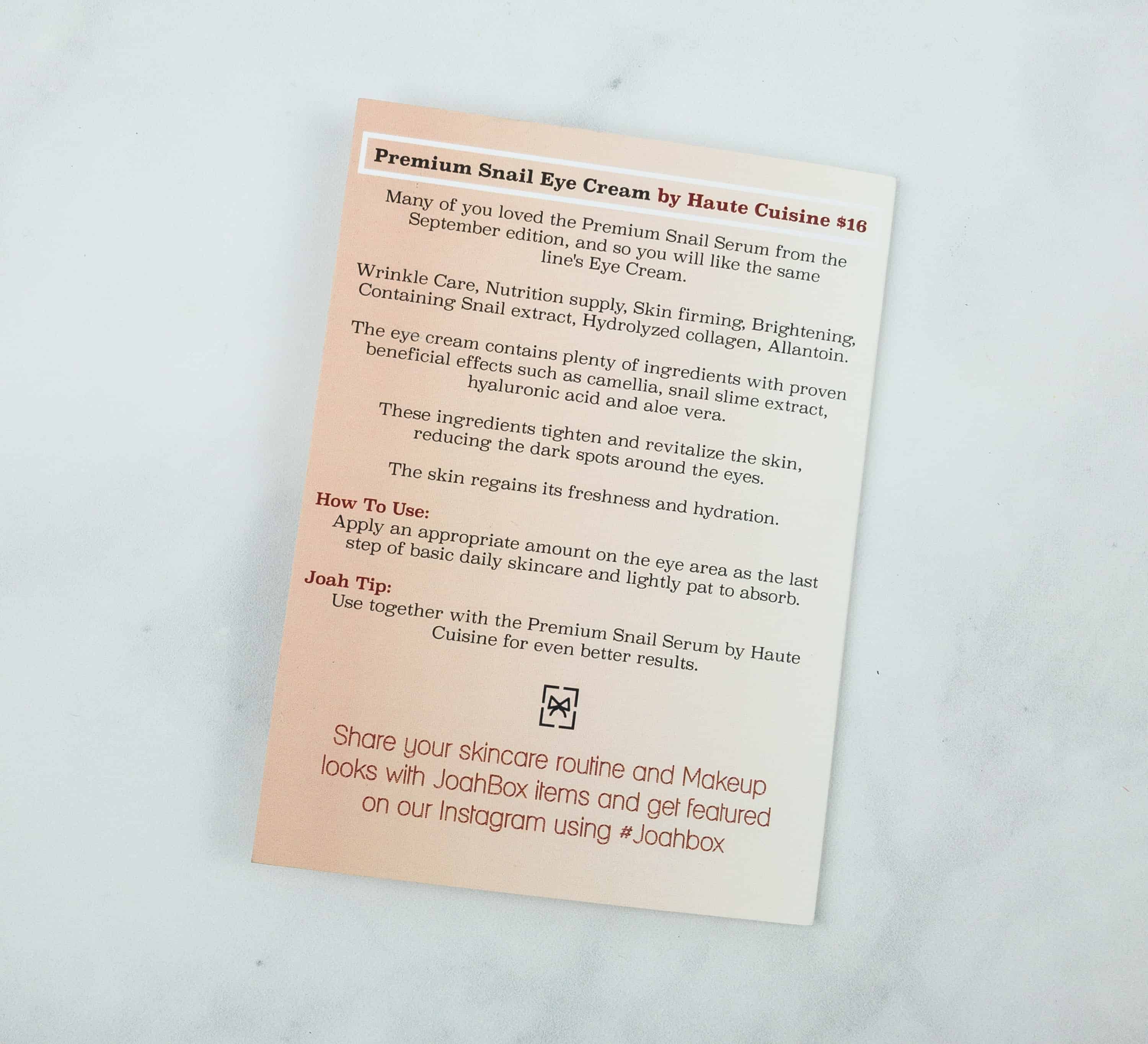 They also encourage subscribers to share their skincare routine and makeup looks using #Joahbox.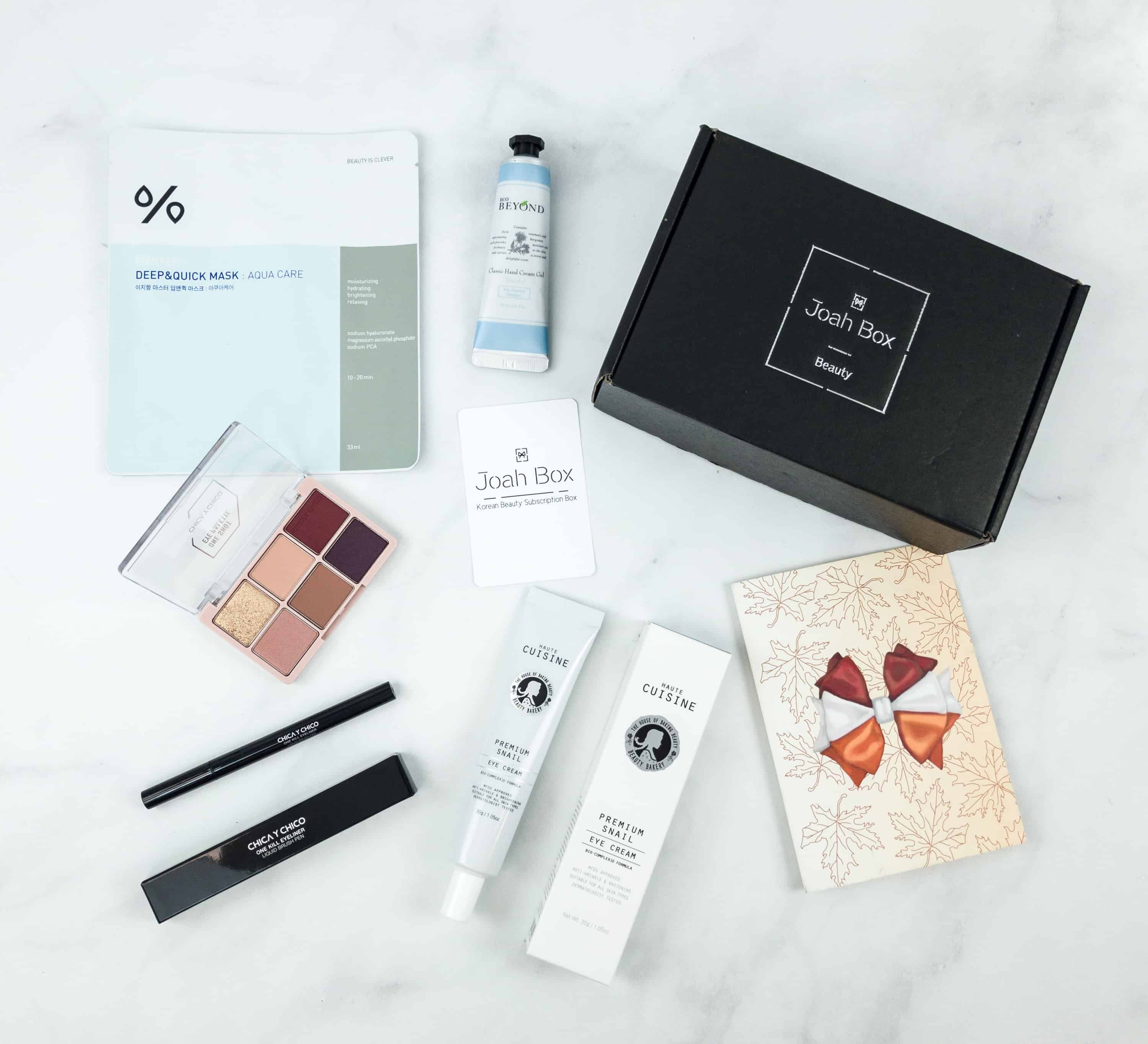 Everything in my box!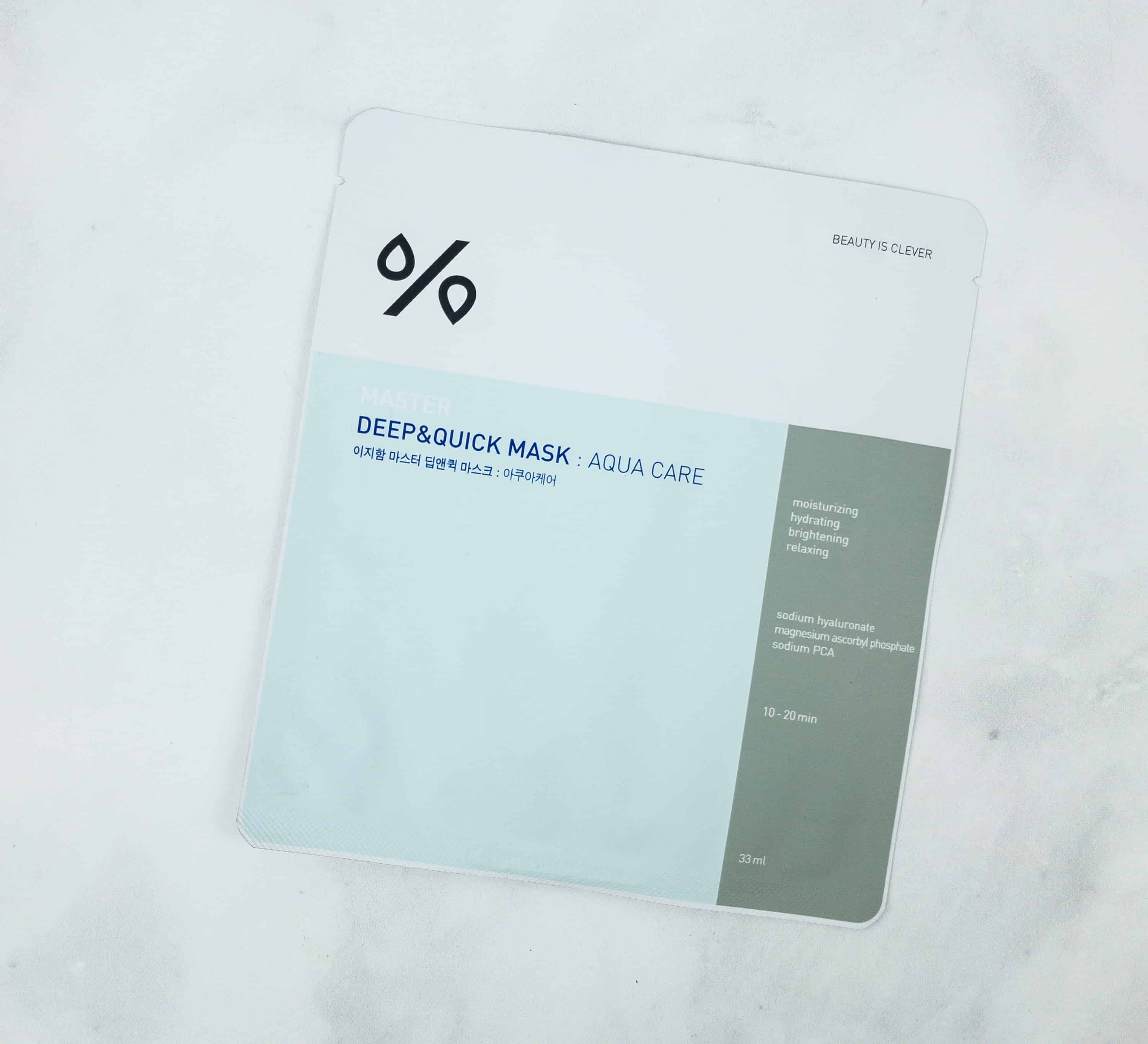 Leegeeham Master Deep & Quick Aqua Care Mask ($3.50) K-beauty is widely known for their sheet masks! It comes in various designs and addresses various skin issues too.
In this box, I got Aqua Care from Leegeeham, a moisturizing sheet mask formulated with hyaluronic acid and vitamin C derivative (magnesium ascorbyl phoaphate). Other variations subscribers might get include Tone-Up Care and Firming Care.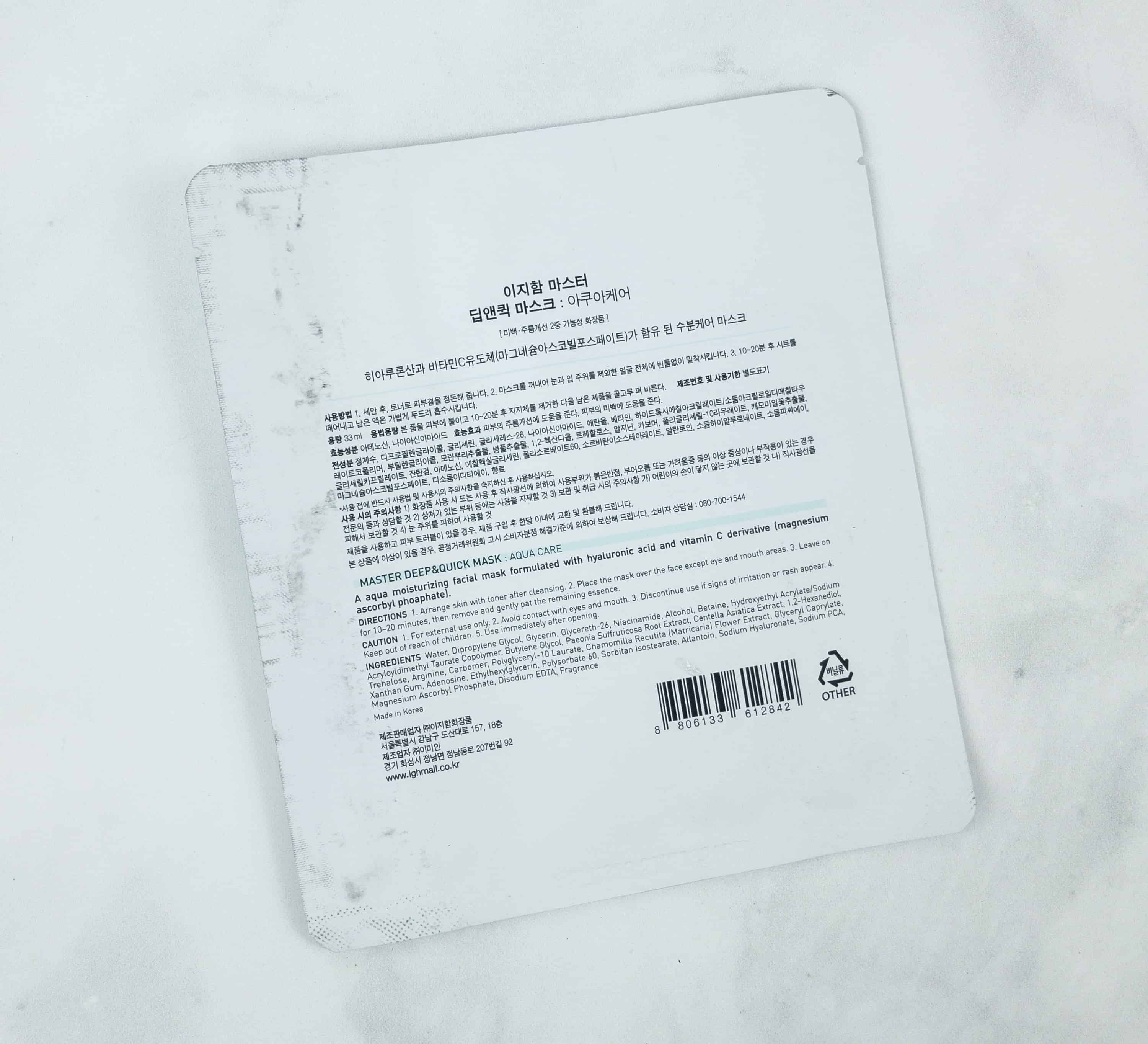 Its packaging was a bit scuffed, but the sheet mask inside was in good condition. It quickly provides moisture to your skin, just put it on for 10-20 minutes and pat the remaining essence afterward.

Beyond Classic Hand Cream ($6.99; $5 on the card) Rosemary and bergamot give this hand cream a heavenly smell. The formula is smooth and lightweight. It gets easily absorbed by my skin, leaving my hands super soft!
Chica Y Chico One Kill Eyeliner ($12.90) This brush type eyeliner makes it easy for me to create a defined eye look with only one touch.

To use, just lightly drag the brush tip across the base of your lash line from the inner to the outer corner. For best results, press the brush as close to the lash roots as possible.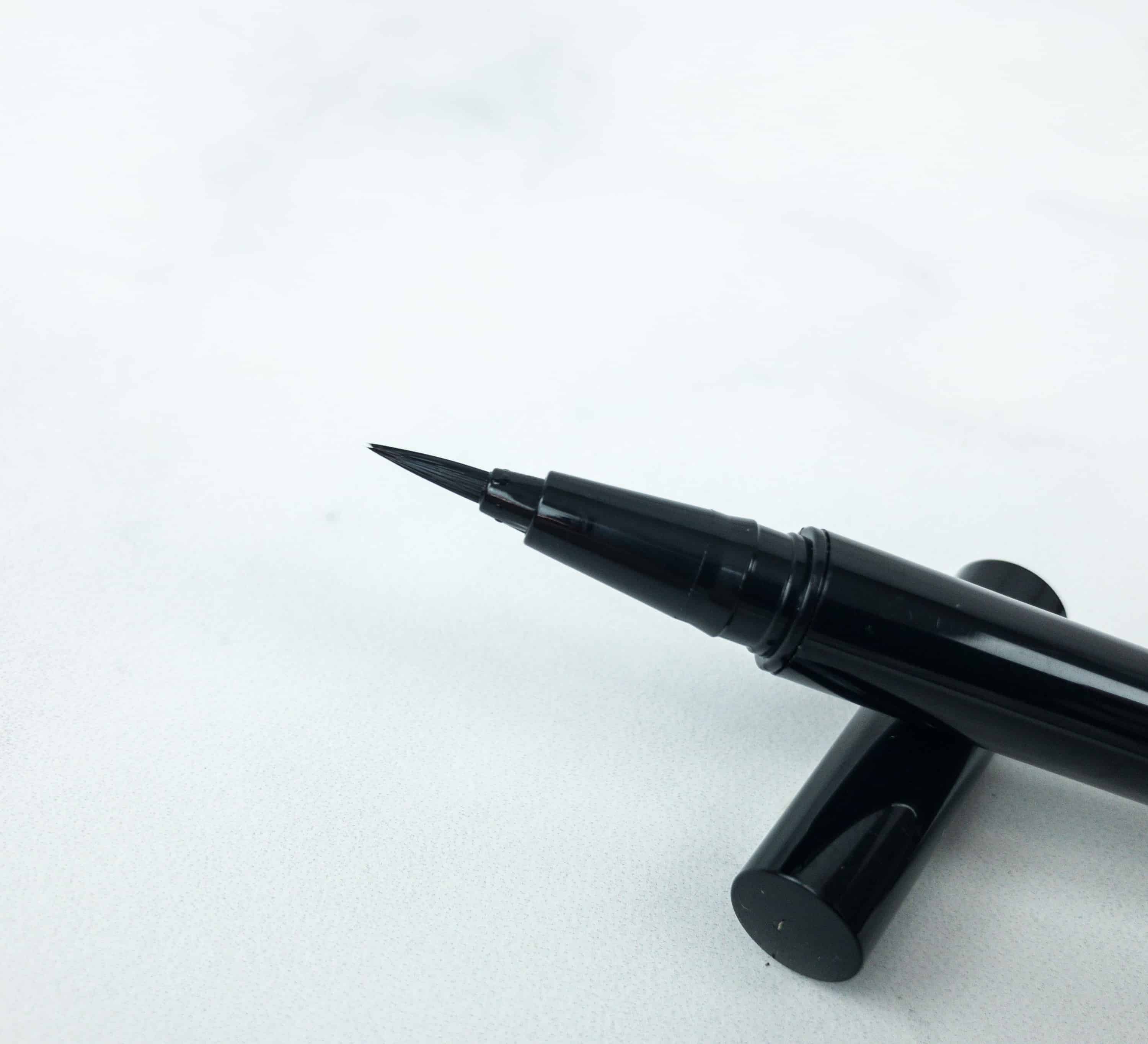 Subscribers will get the eyeliner either in brown or black. I got the black one and I love that it glides smoothly. It doesn't smudge either.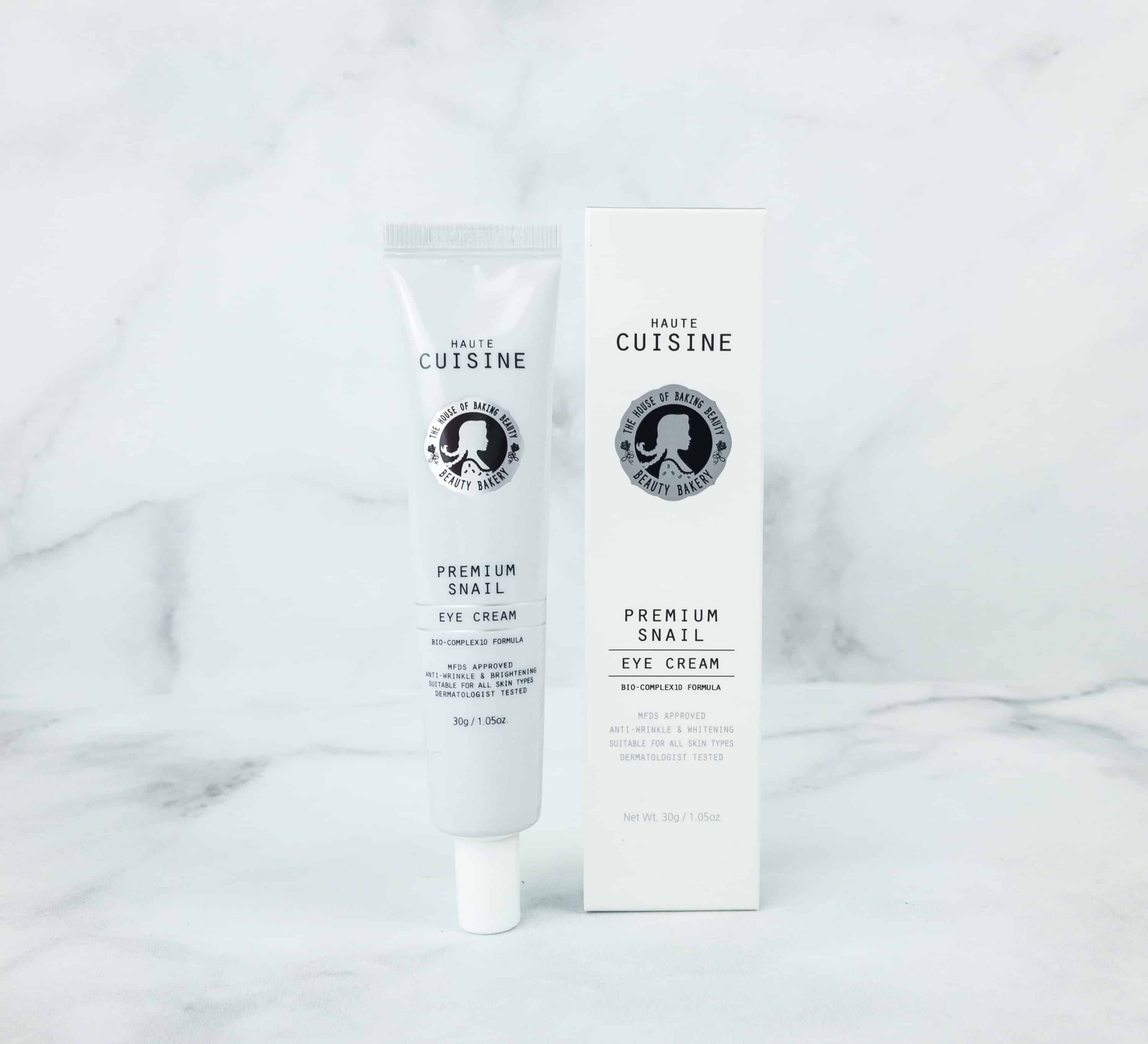 Haute Cuisine Premium Snail Eye Cream ($20.20; $16 on the card) With the promise of firming and brightening your undereye area, this cream is formulated with snail extract, hydrolyzed collagen, and allantoin. It comes in a handy tube and it's easy to apply. It also works well under makeup, because it's not heavy or greasy.

Chica Y Chico One Shot Eye Palette ($25.90) It's called One Shot Eye Palette because everything you will need for a glorious eye look is here.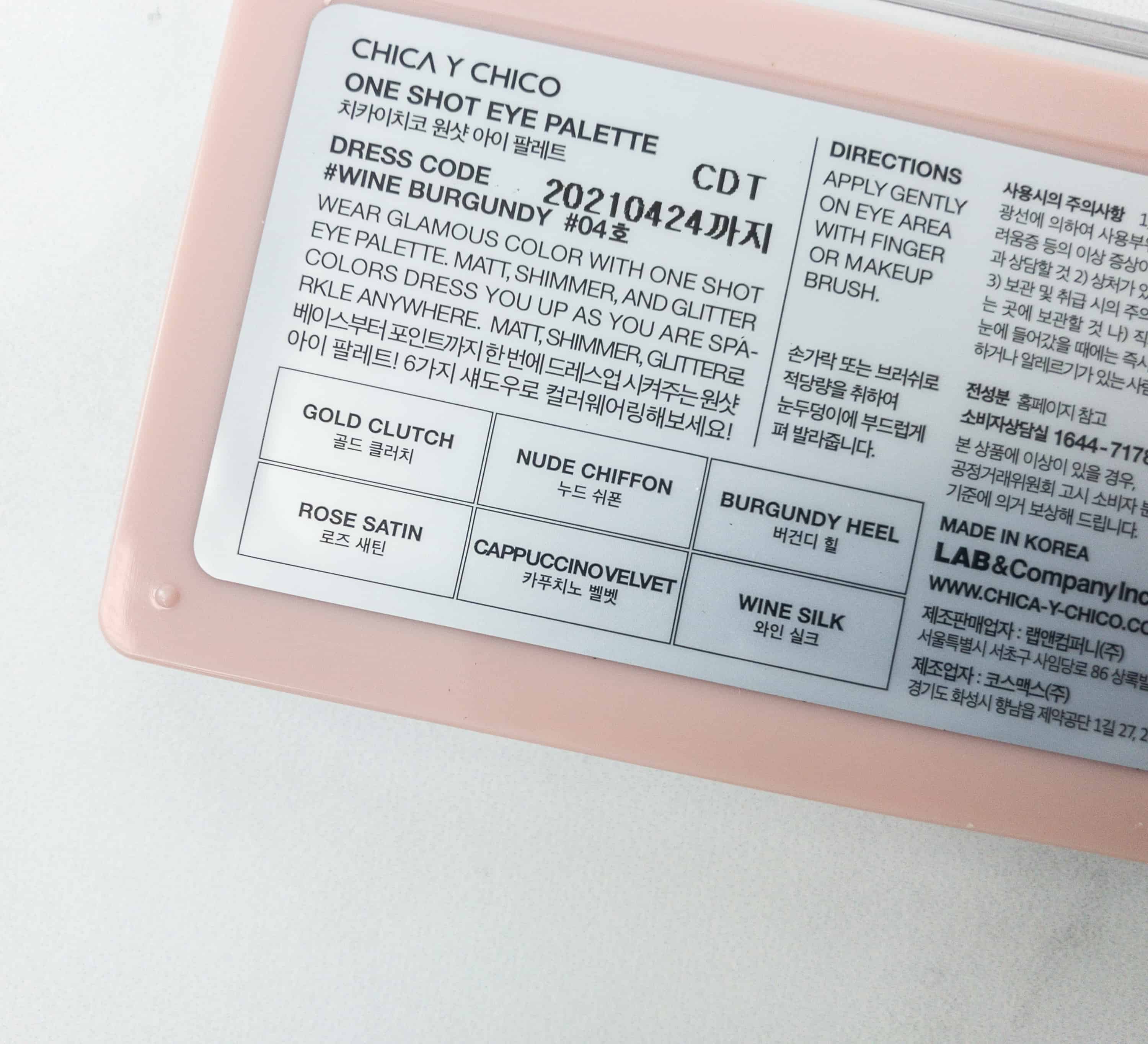 There are six colors in each palette.

The eyeshadows range from matte to shimmery.

I like its soft texture and consistency. Plus, they're easy to blend.

Here are the swatches. The pigments are vivid!
Korean skincare and beauty is all the rage these days and I totally understand why! Everything in my first JoahBox is convenient to use, from the skin care products to the One Kill eyeliner and One Shot eyeshadow palette. I also like the hand cream! You can never have too much of it, especially during winter. The snail eye cream is a wonderful discovery too. It feels nourishing right upon application! There is so much to like about this box, from the concept to the variety of content. Also, everything is full-sized because that's their thing! JoahBox is great whether you're already a K-beauty junkie or you're just a newbie!
Plus, the products inside had about a $70 value – about double the cost of the box. That's a really great deal considering that this box includes free shipping!
What do you think of this month's JoahBox?