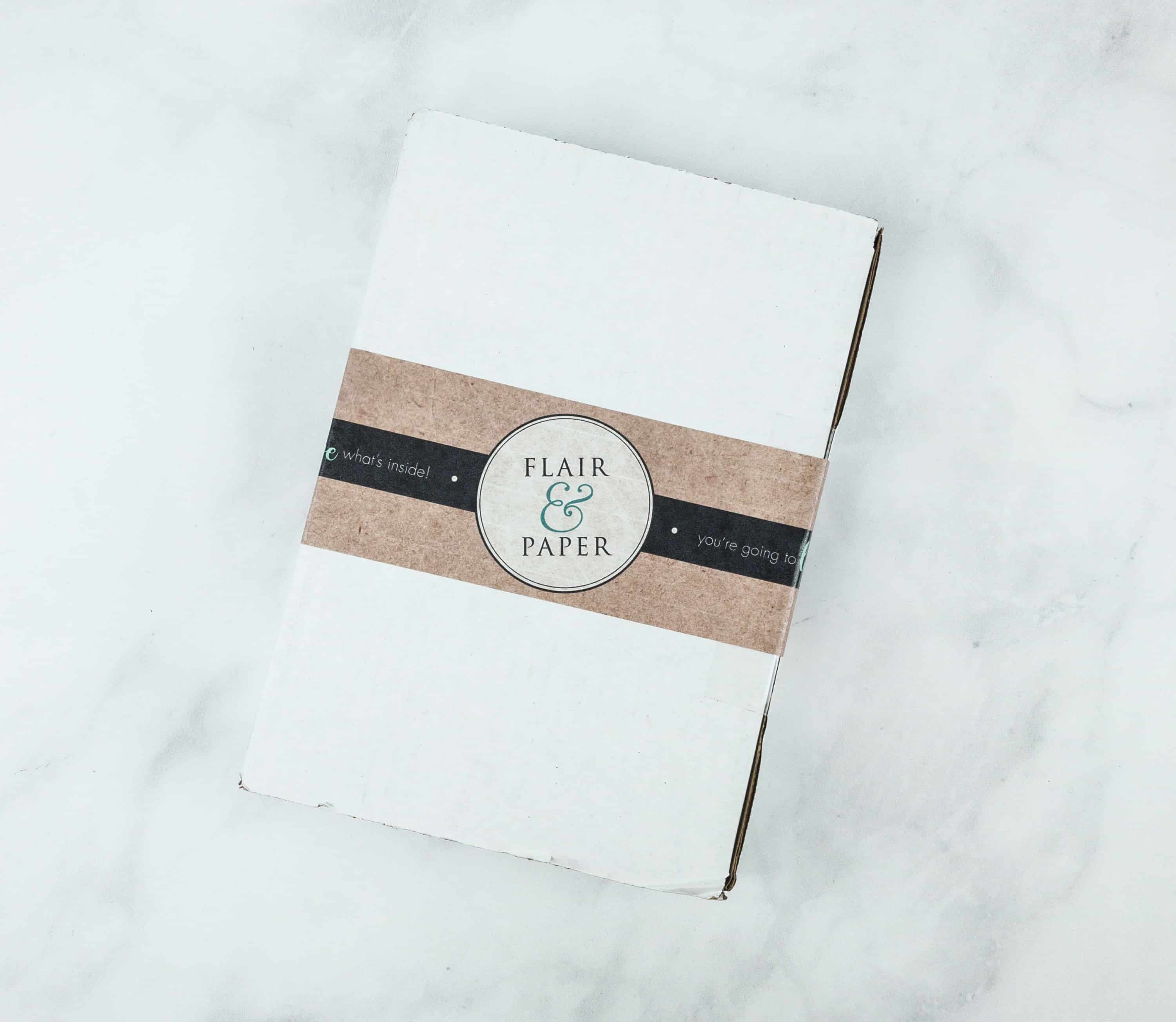 Flair & Paper is a monthly subscription of stationery and greeting cards. Each box costs $19.99 and contains 4 to 5 greeting cards and 1 to 2 stationery items.
DEAL: Get 50% off your first box when you sign up for a 3, 6, or 12-month subscription! Use coupon code WELCOME.
The items were wrapped in orange tissue sealed with a sticker.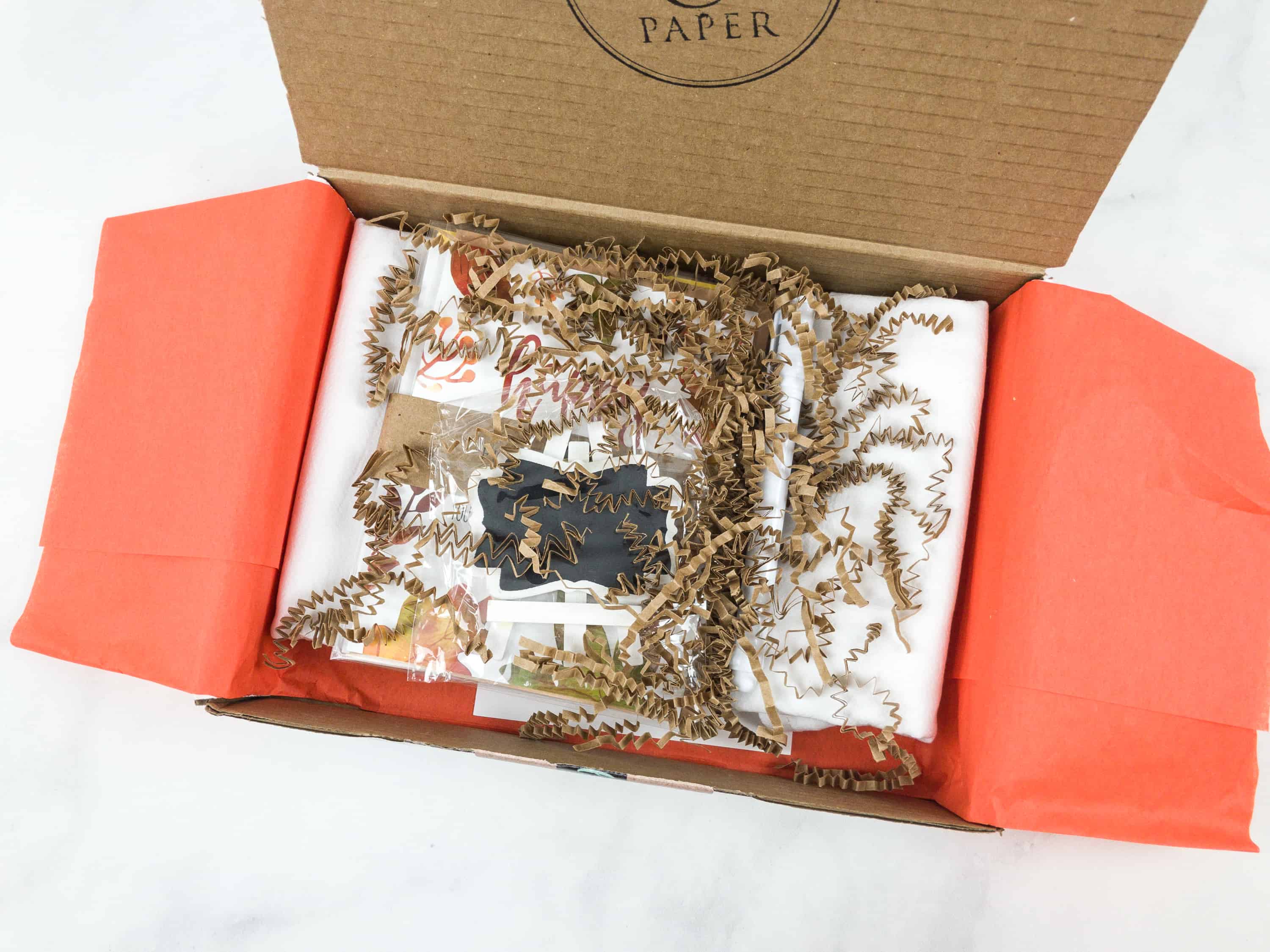 There are a few squiggles on top!
Included in the box is an information card.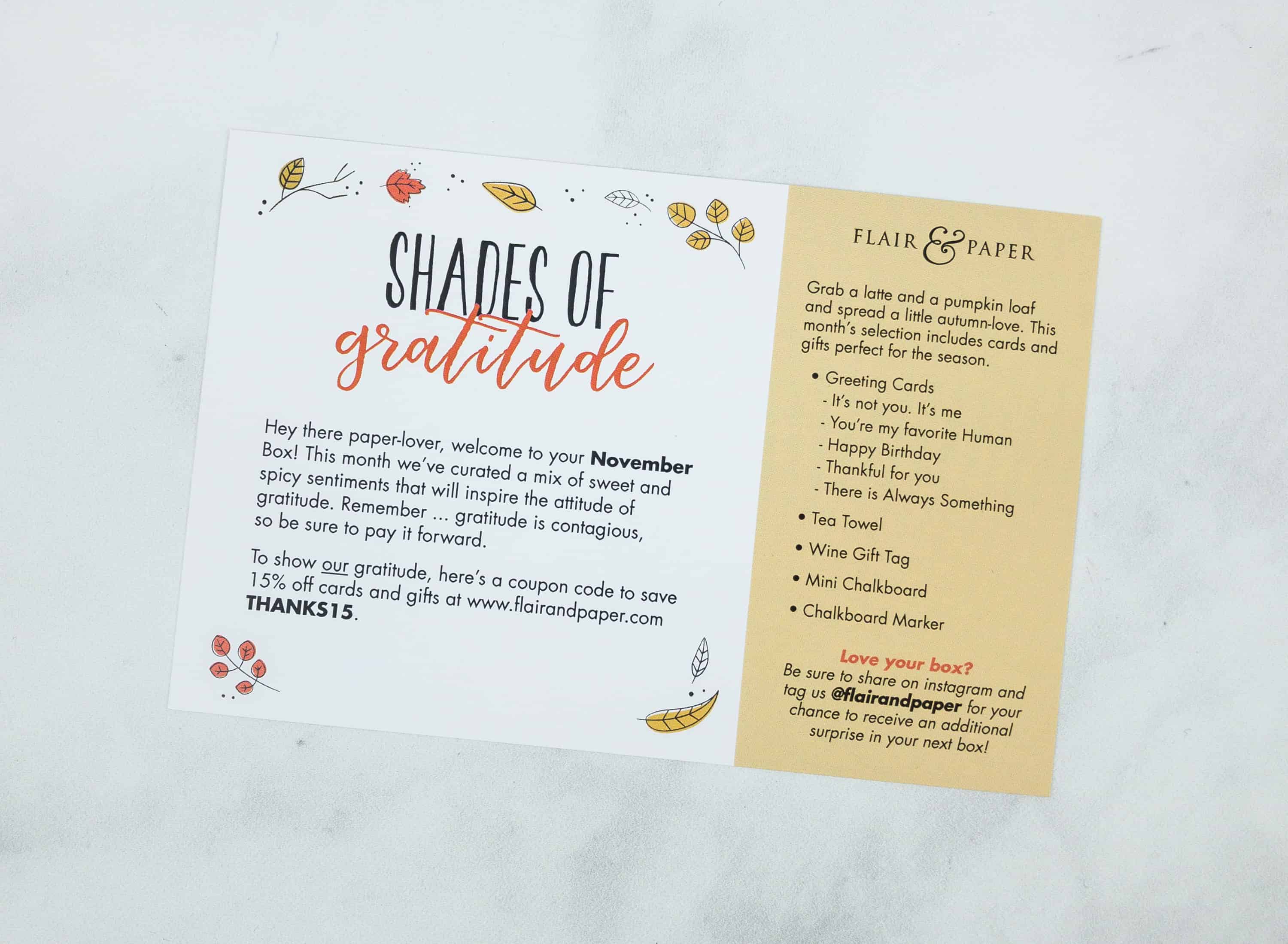 It lists the items inside the box and there's also a coupon code. This month's theme is Shades of Gratitude!
Everything in my box!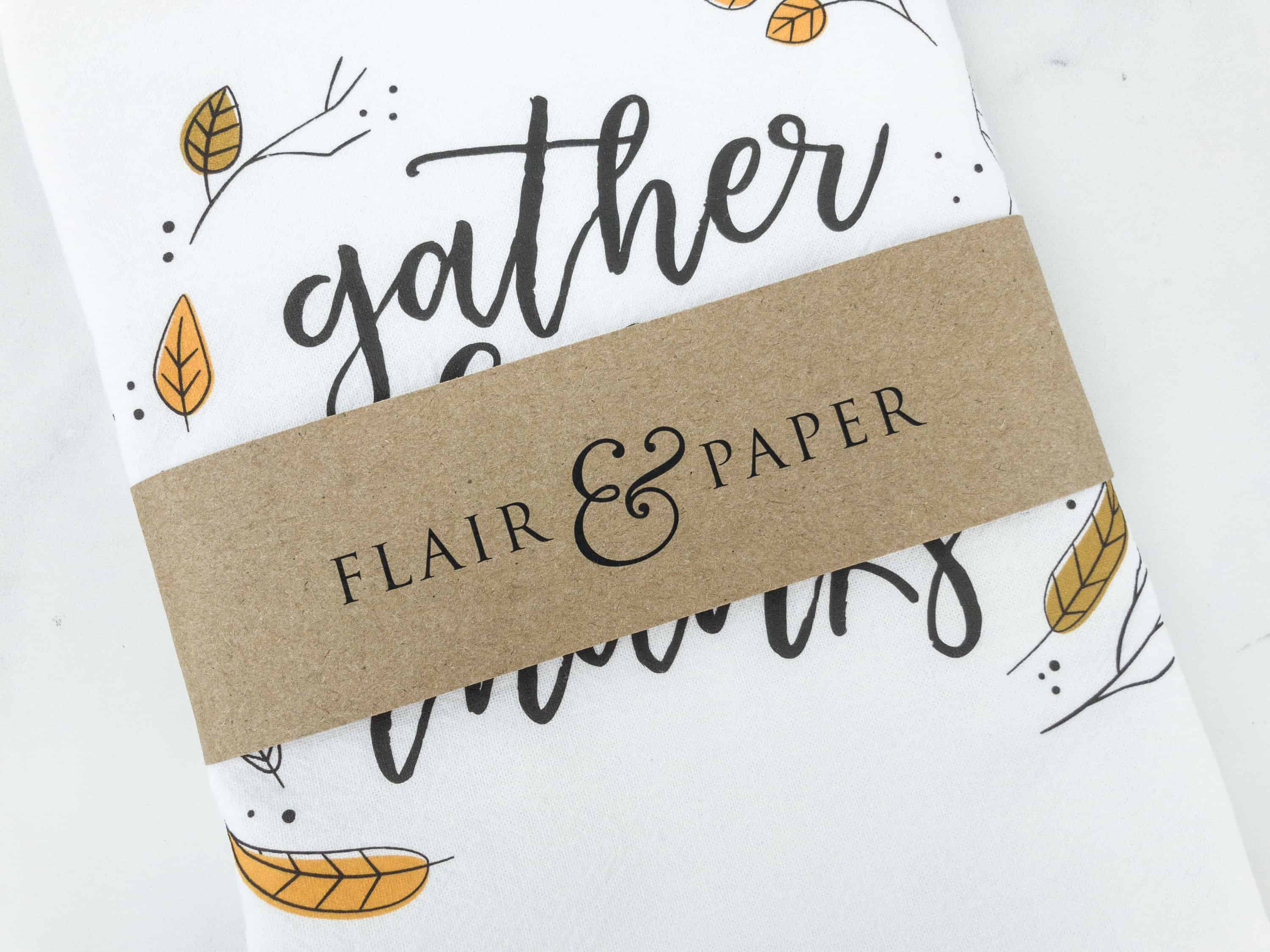 Tea Towel. It's pretty fall-themed towel which came bundled up with a brown tag.
I love the simple message that is printed on this tea towel where we are encouraged to gather and give thanks. With Thanksgiving around the corner, this is the perfect decorative towel to add to the kitchen.
November Calendar. The November calendar features some pretty fall leaves gracing the top edges. It's simple and it will look great on my refrigerator's door.
Door Hanger. I also received this door hanger with a cute message. Eat, drink, and be thankful!
Mini Chalkboard. To add to our Thanksgiving table decorations, here's a mini chalkboard where we can put a nice message.
It comes with a white stand, so you can prop it up anywhere you like. It's a handy chalkboard because it's not just actually for Thanksgiving. We can use it all year round!
Chalkboard Marker. Also included in the box is a white marker. This is a nice replacement to the usual chalks we use for chalkboards.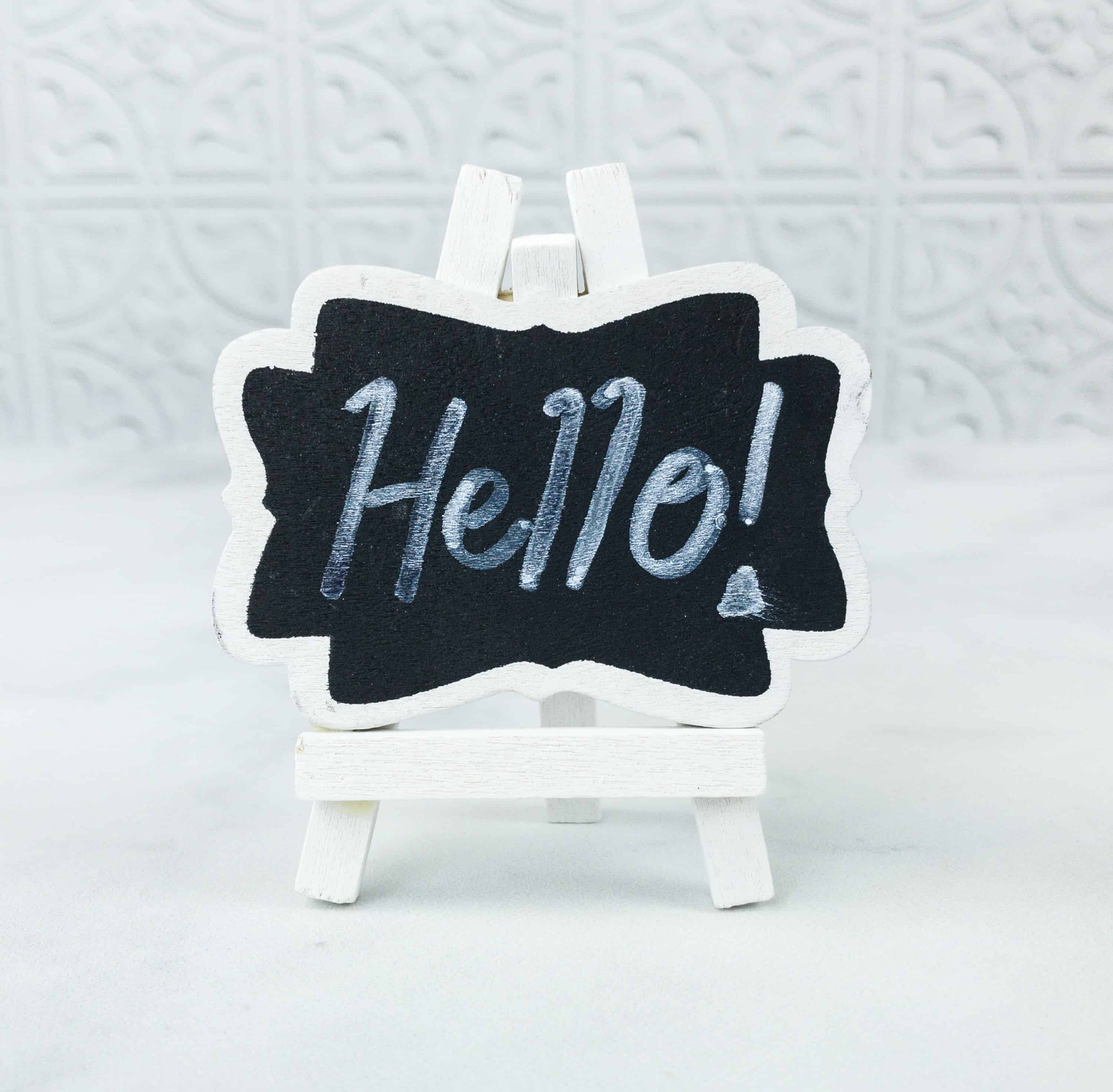 It writes nicely!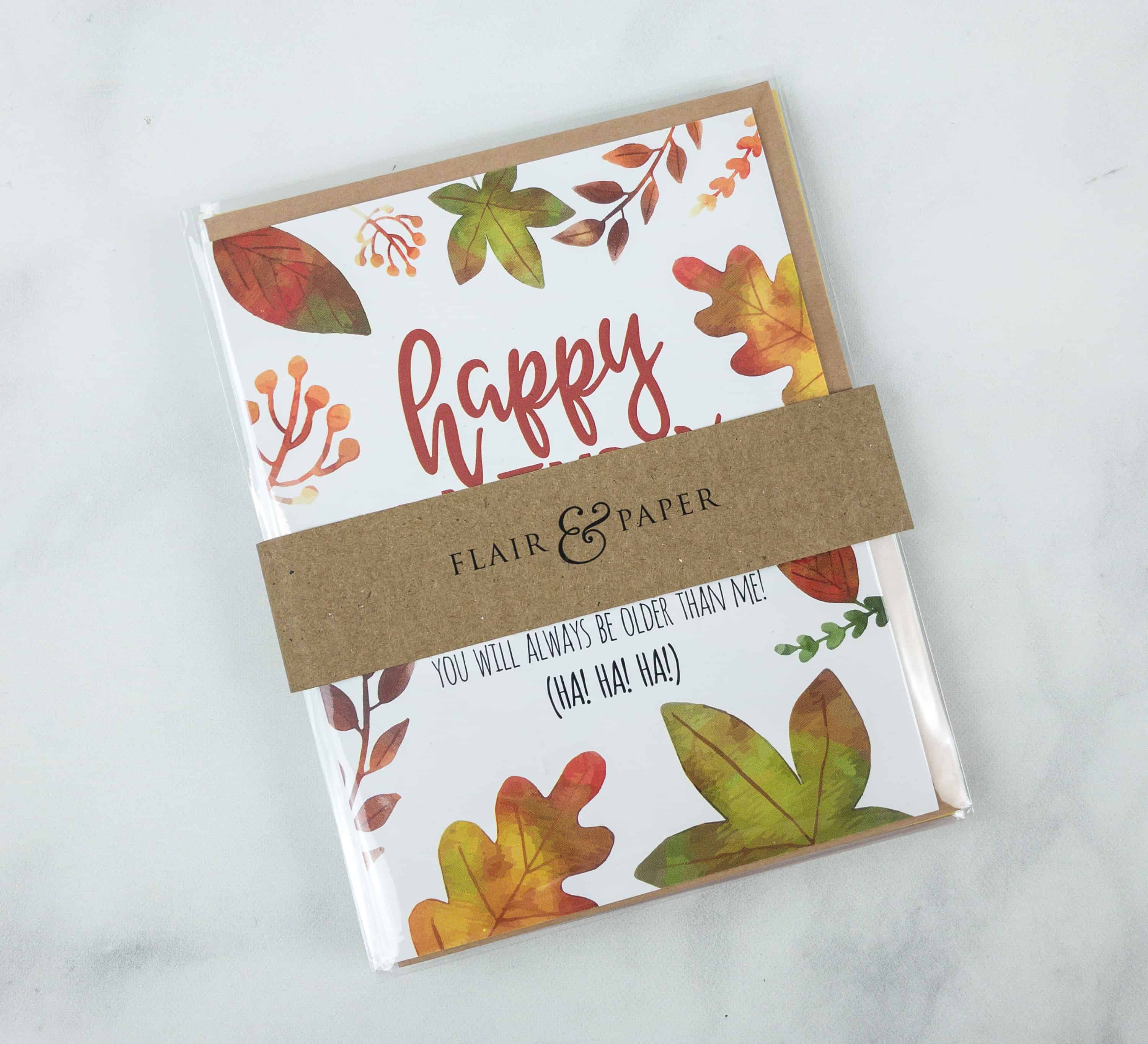 There is a bundle of greeting cards!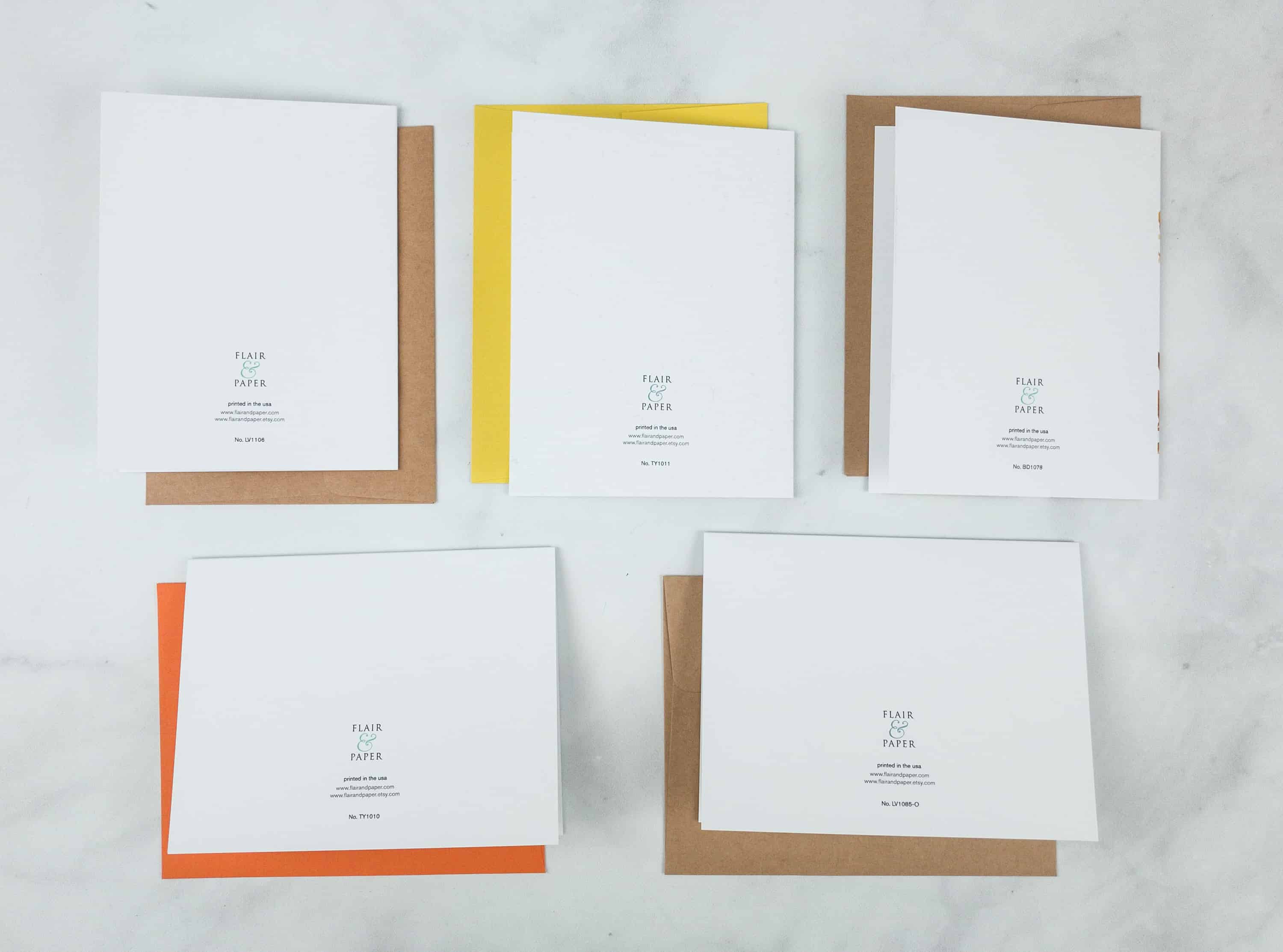 All of the greeting cards are stamped with Flair & Paper's logo at the back. They all have their own envelopes too!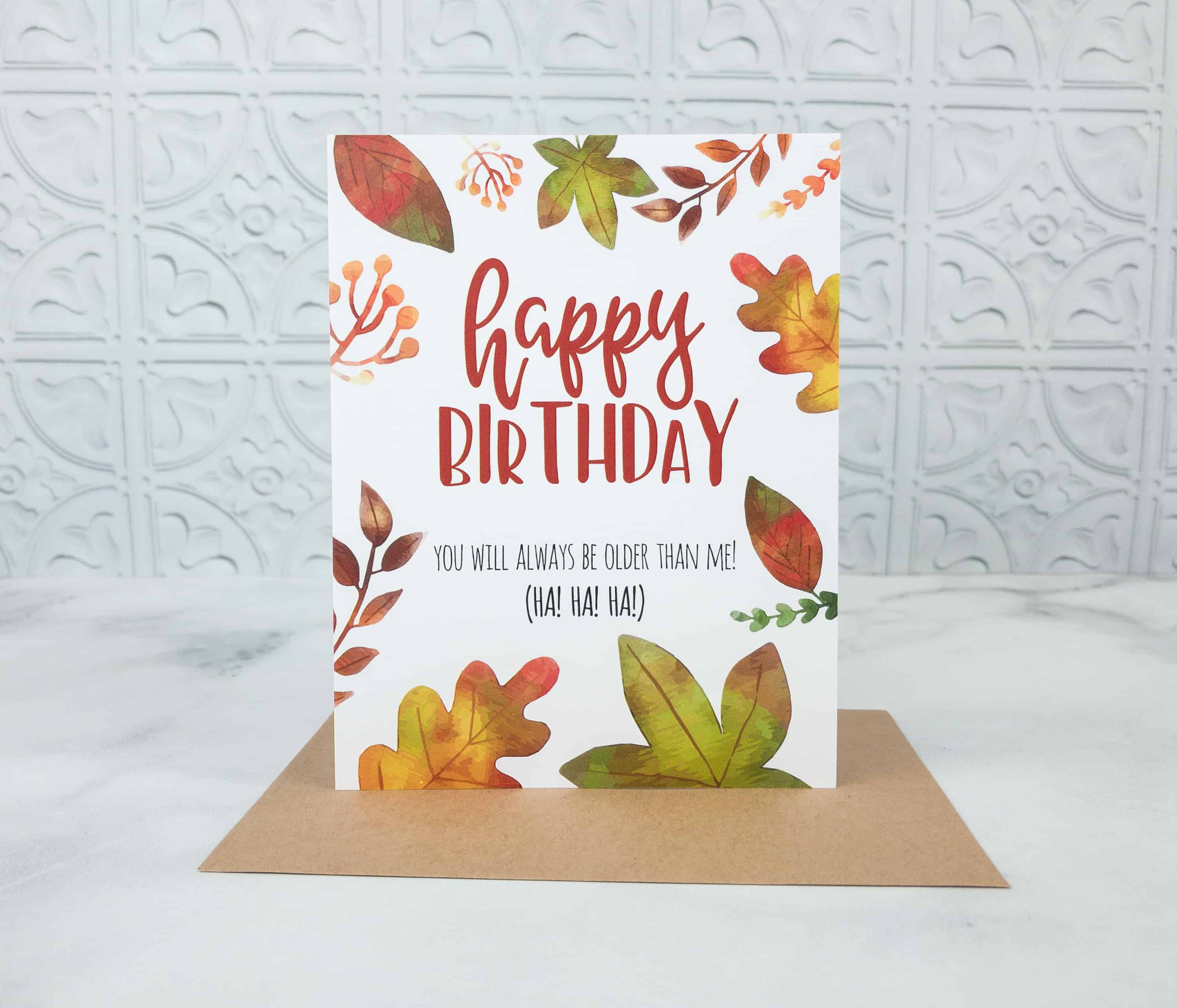 Happy Birthday Greeting Card. Here's a fall-themed greeting card with a funny twist. It's something that I will TOTES send to my cousin, because this is our joke!
There Is Always Something Greeting Card. There is always a reason for you to be thankful and it can be something simple as having wine to drink. This card is classy and straightforward!
It's Not You. It's Me Greeting Card. Another fun greeting card featuring the famous break-up line but with a funny twist!
You're My favorite Human Greeting Card. This card is the cutest. It's simple, but it will definitely make someone's heart warm up with the choice of words! Who wouldn't want to be called someone's favorite human?
Thankful For You Greeting Card. This month's greeting cards are really spot on when it comes to putting emphasis on gratitude. I like the message on this particular fall-themed card because it shows that you appreciate someone for who they are.
Flair & Paper's November box is a curation of stationery products and accessories that make the season more enjoyable. From the tea towel and door hanger to the beautiful collection of greeting cards, I can't find any reason why I shouldn't celebrate fall! I love the theme and I'm certainly looking forward to more fun themes in the next boxes!
What do you think about Flair and Paper box?