Sanaya Set is a quarterly self-care subscription box that sends a seasonal collection of curated lifestyle products curated by a trio of first-generation South Asian women. The subscription is $99 and 10% of net proceeds is donated to charity. They collaborate and give back to organizations that have positive impacts on social justice, intersectional feminism, and values aligned with those causes.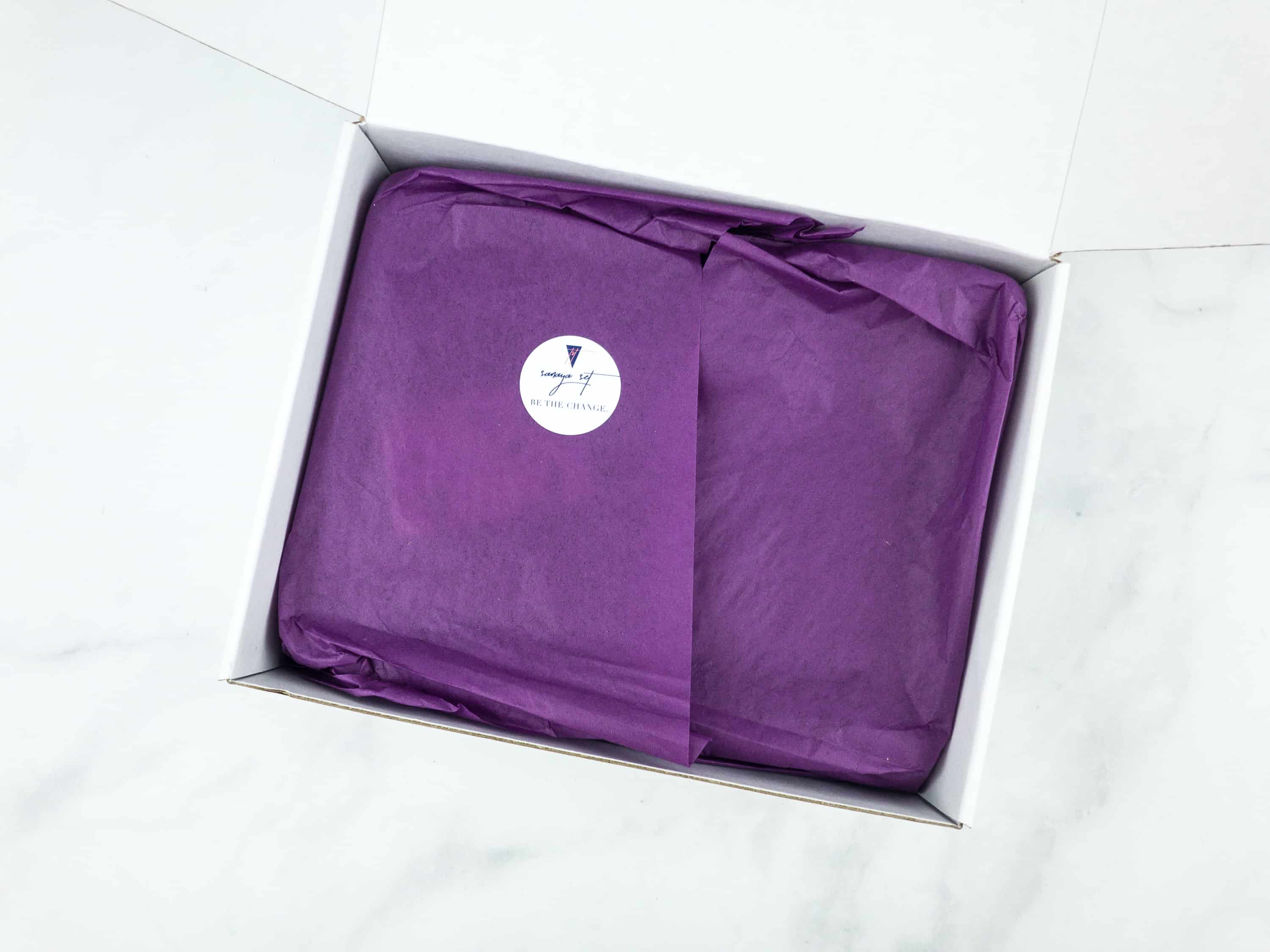 We focus on sourcing predominantly from womxn owned businesses, with an emphasis on businesses owned by womxn of color and/or those from marginalized communities. We also work with organizations and fair trade companies who elevate womxn globally. Our goal is to spread our mission and values, while empowering womxn who are brave enough to pursue their passions.
Everything was wrapped in tissue paper and sealed with their logo sticker.


If you don't want to commit to a subscription, it's ok! You can also buy the box for $120.
Even in the box design, Sanaya Set doesn't fail to make an impression. They promote social justice and self-care.

What a lovely note from the curators of the box incorporating all of this season's items.
Everything in my box!
They included an "empower womxn" sticker in the box, which you can put on your journal, planner, or even on your laptop. I love the diverse looks this group of people.
Another one says "Elect more women to office." This is a powerful statement!
Esjay Creations Spark Change Beanie  It's a gray beanie with purple embroidery that says "spark change." I love how this simple sentence reminds you of doing good, no matter how small, to someone who is in need. You'll never know the impact of your words or actions to someone. This is a keeper for me.
ActivatedNYC Fierce Necklace. Another item that really captured the essence of a woman being fierce is this necklace. It features a black rose charm on a silver chain. Such a stunning piece!
I like their choice of charm for this necklace. It's simple but it can make your dress or any top more charming.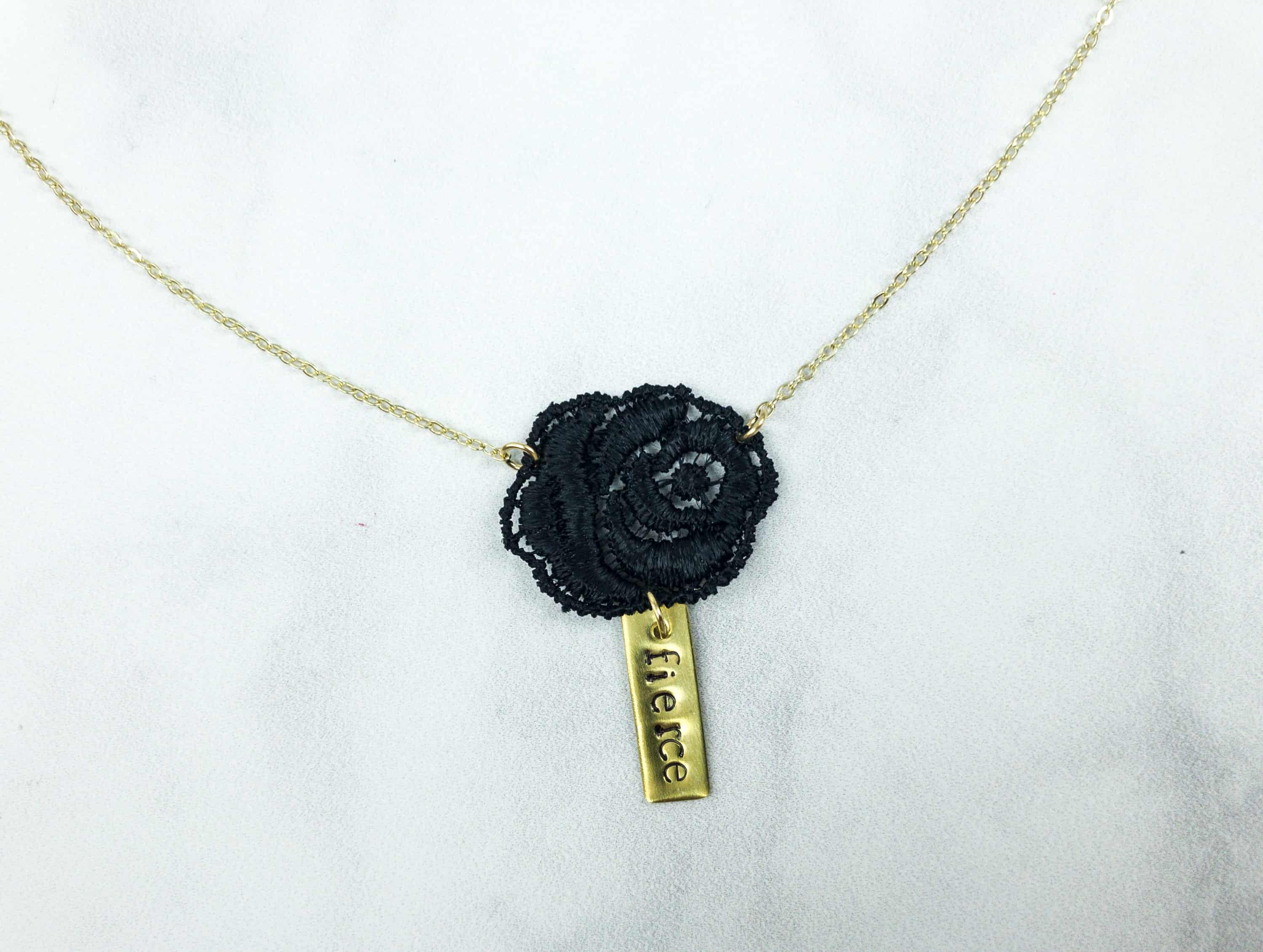 The details are spot on. Aside from the black lace shaped like a flower, there's a bar charm that contains the word "fierce."
Buttermilk Co Basmati Rice ($3) If you are curious about Indian cuisine, this pack of basmati rice is a great way to start out. These are fluffy, long-grain rice ideally topped with chana masala or chutney. Even cilantro, raisins, or peas will do for added flavor. It's vegan, gluten-free, non-GMO, and preservative-free. Ummm, I'm going to need to try the rest of their meals STAT. They make a variety of pouched Indian meals from scratch in Seattle using only locally sourced ingredients + fresh vegetables, with no preservatives. You can microwave or put the pouch in boiling water to heat, and then eat. Dal, channa masala, sambar. Yes, please! I do wish they had sent a meal and a rice but now that I've been introduced to this company, I've gotta have it!
The Color Purple By Alice Walker ($8.80)
A PBS Great American Read Top 100 Pick

Winner of the Pulitzer Prize * Winner of the National Book Award

Published to unprecedented acclaim, The Color Purple established Alice Walker as a major voice in modern fiction. This is the story of two sisters—one a missionary in Africa and the other a child wife living in the South—who sustain their loyalty to and trust in each other across time, distance, and silence. Beautifully imagined and deeply compassionate, this classic novel of American literature is rich with passion, pain, inspiration, and an indomitable love of life.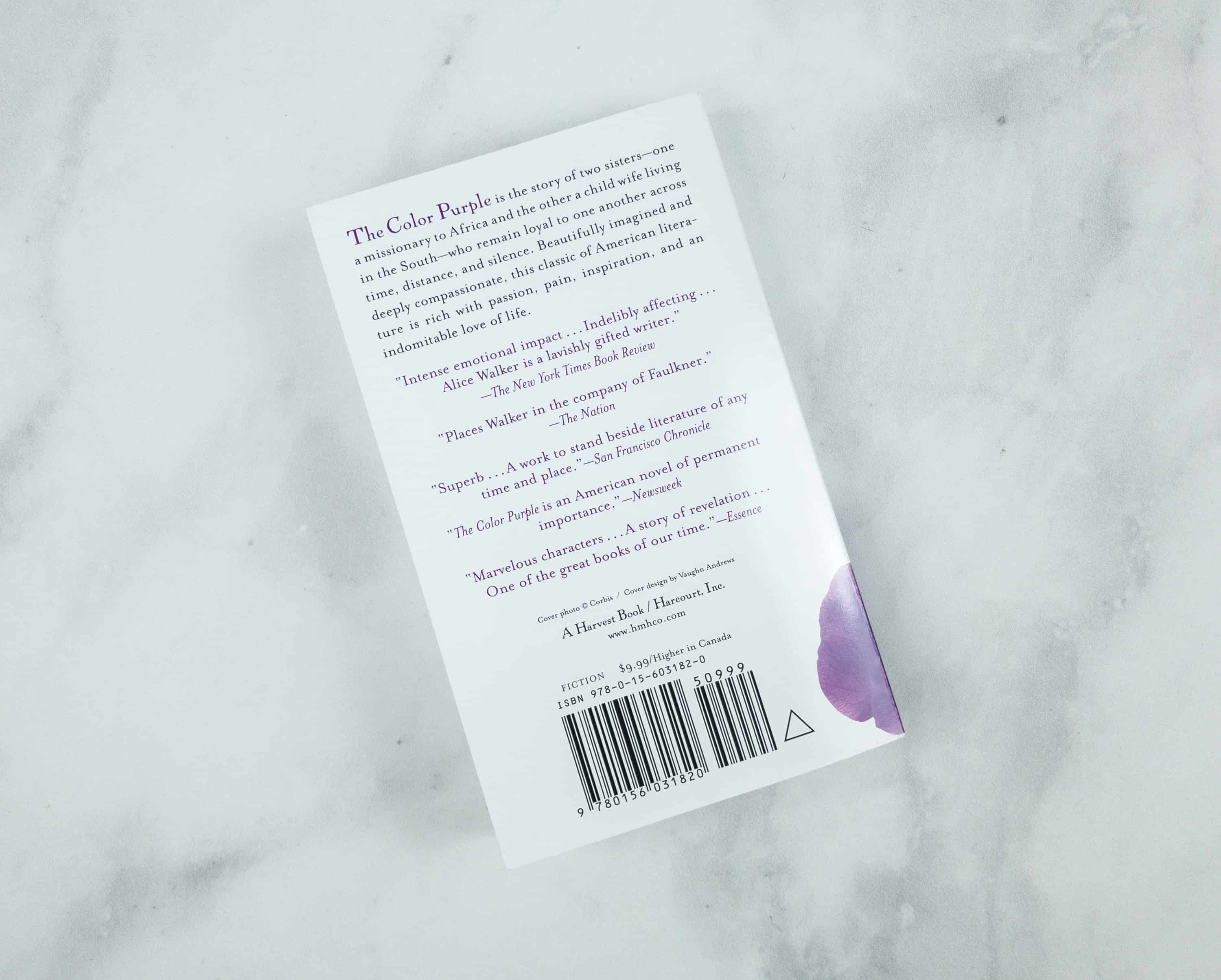 This book by Alice Walker is good for thoughtul reading. It's an intense book and the story revolves around two sisters and one of them was abused by their father. It can be hard to dig in but so worth it.
I love their choice for reading in this season's box because it empowers women regardless of the trials that they have been through.
Cultura Craft Chocolate Espresso & Sea Salt Bar ($4.75) This craft chocolate bar is made from 60% espresso and sea salt.
The nutritional facts are found at the back of the package, so you will know what it contains.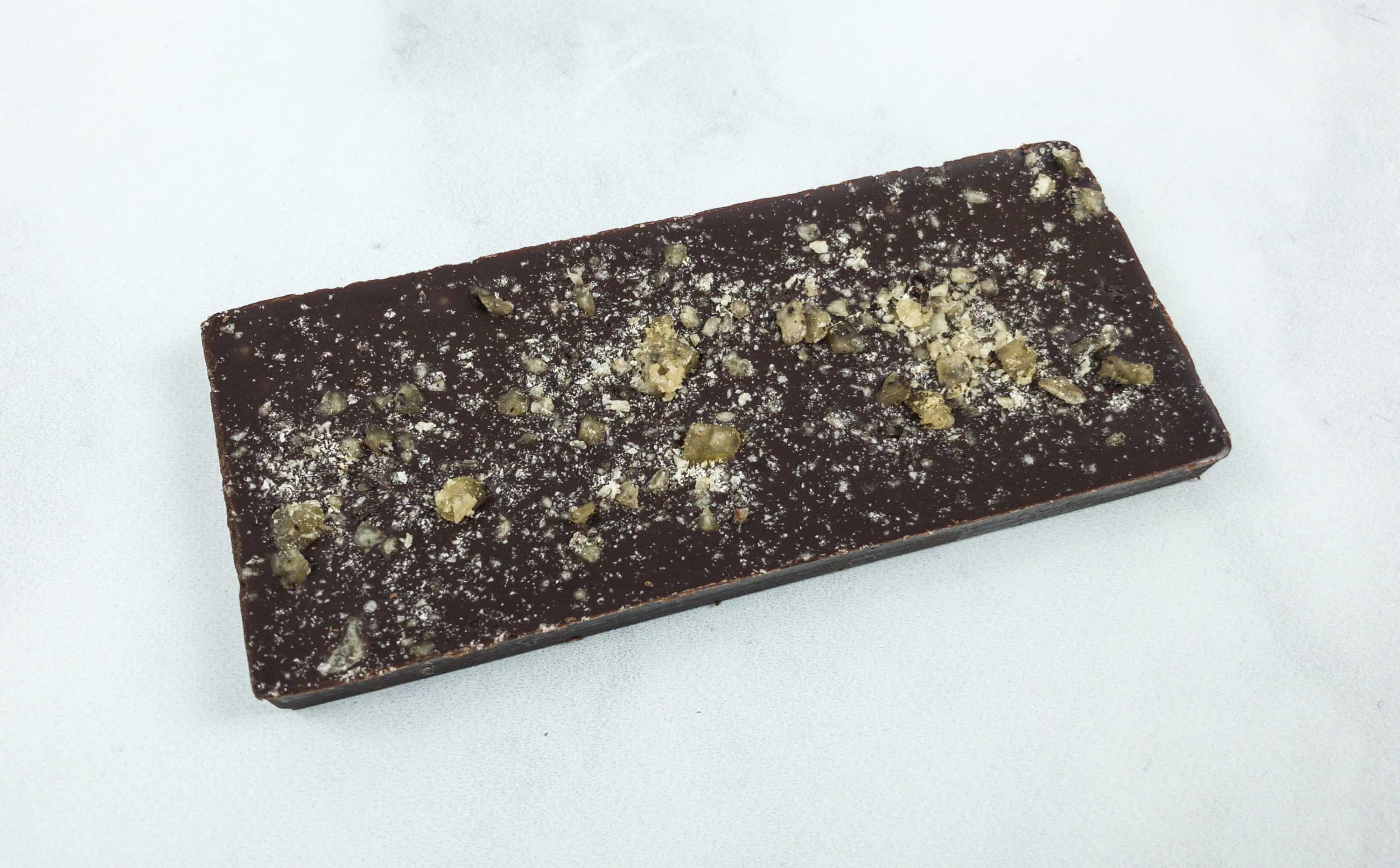 It's a solid block of chocolate espresso and upon opening, there is lots of sea salt visible on top.
The other side of the bar is smooth. If you like coffee and you're looking for a caffeine fix other than your cup of joe, this is something for you.
Sandra Smith Rise Vegan Suede Clutch ($20) The clutch looks gorgeous! I love the feel of the clutch and the color too. It's the perfect accessory for dressing up any dress you want to wear.
This suede clutch is part of the Rise collection. It looks classy!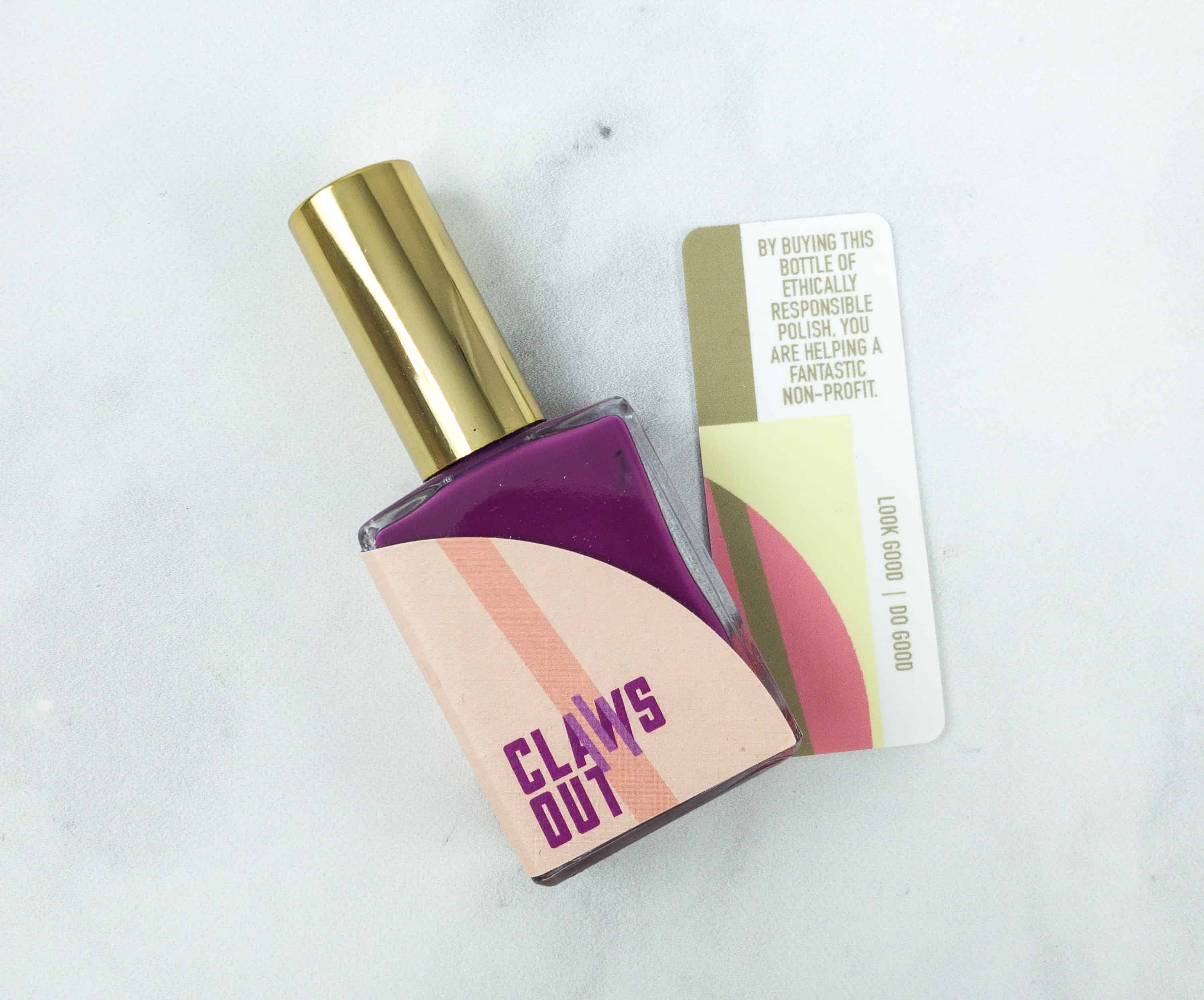 Claws Out Intersectional Nail Polish ($15) I like the eye-popping violet shade of this nail polish. It really stands out when worn.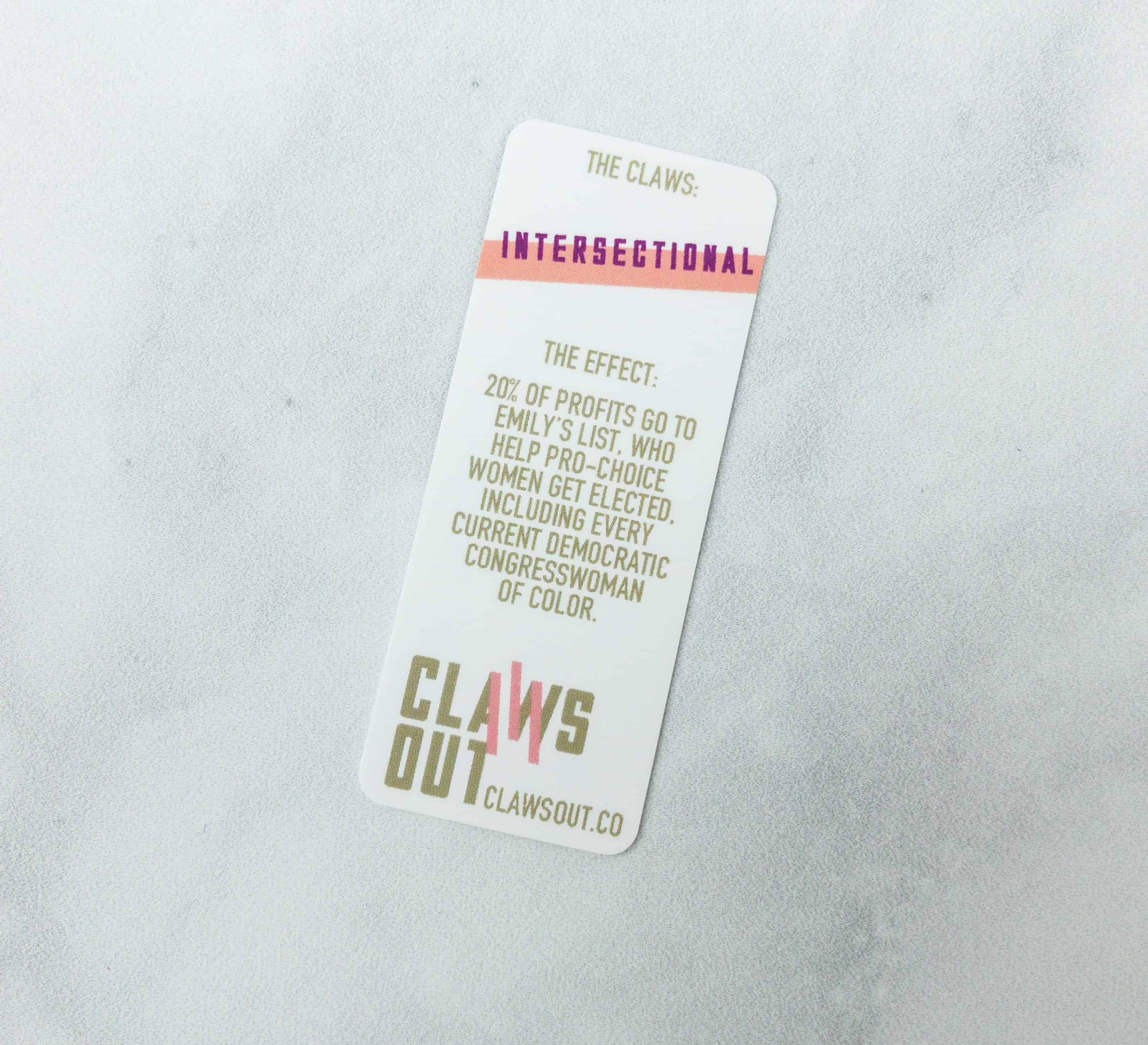 At the back of the pack, you'll find some details on how this product works. According to it, 20% of the profits that are made will be used to help pro-choice women who run or are elected for office.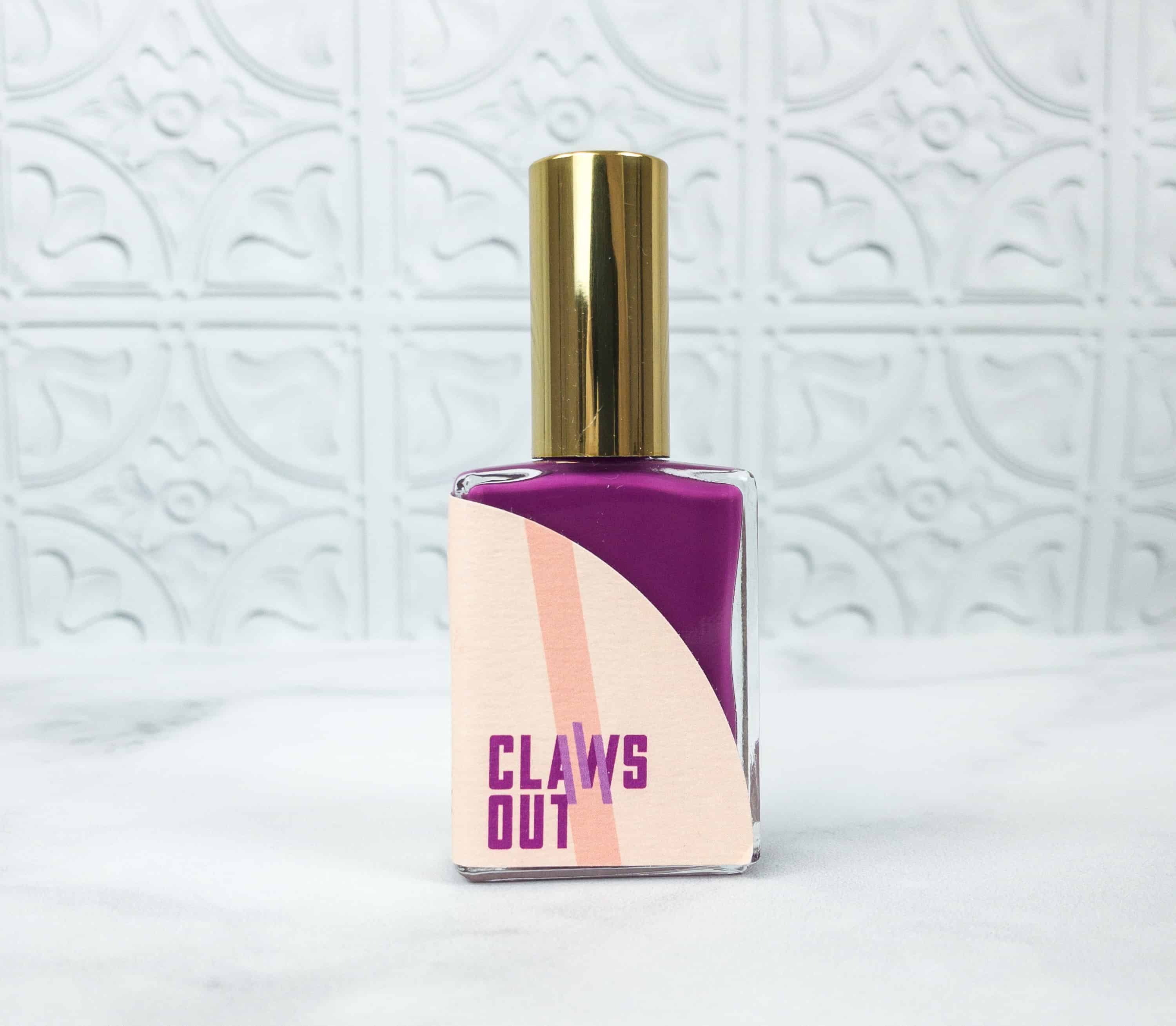 The bottle itself looks elegant, especially with the gold colored cap.
Mullein & Sparrow Lavender Blossom Body Oil ($24) For a calming and relaxing bedtime routine, this body oil is a perfect choice. It smells wonderful and it leaves a luxurious feel on my skin.

All the ingredients that were used were ethically sourced and were chosen for their ability to promote radiant and beautiful looking skin. The best part? This was made by an all-women team!
Sanaya Set aims to empower woman through their quarterly box. From the suede clutch to the nail polish, this collection can't be any fiercer. I'm not into espresso chocolate, but it's nice to have something chocolate in the box. There's even basmati rice which is a staple in Indian cuisine and I can't wait to try more from that company. I'm also happy that they included a book which makes it a well-rounded box overall. The rest of the items are pretty awesome. This subscription is a great treat for any woman who wants to prioritize self-care with mindfully selected items.
Any thoughts about the Sanaya Set?