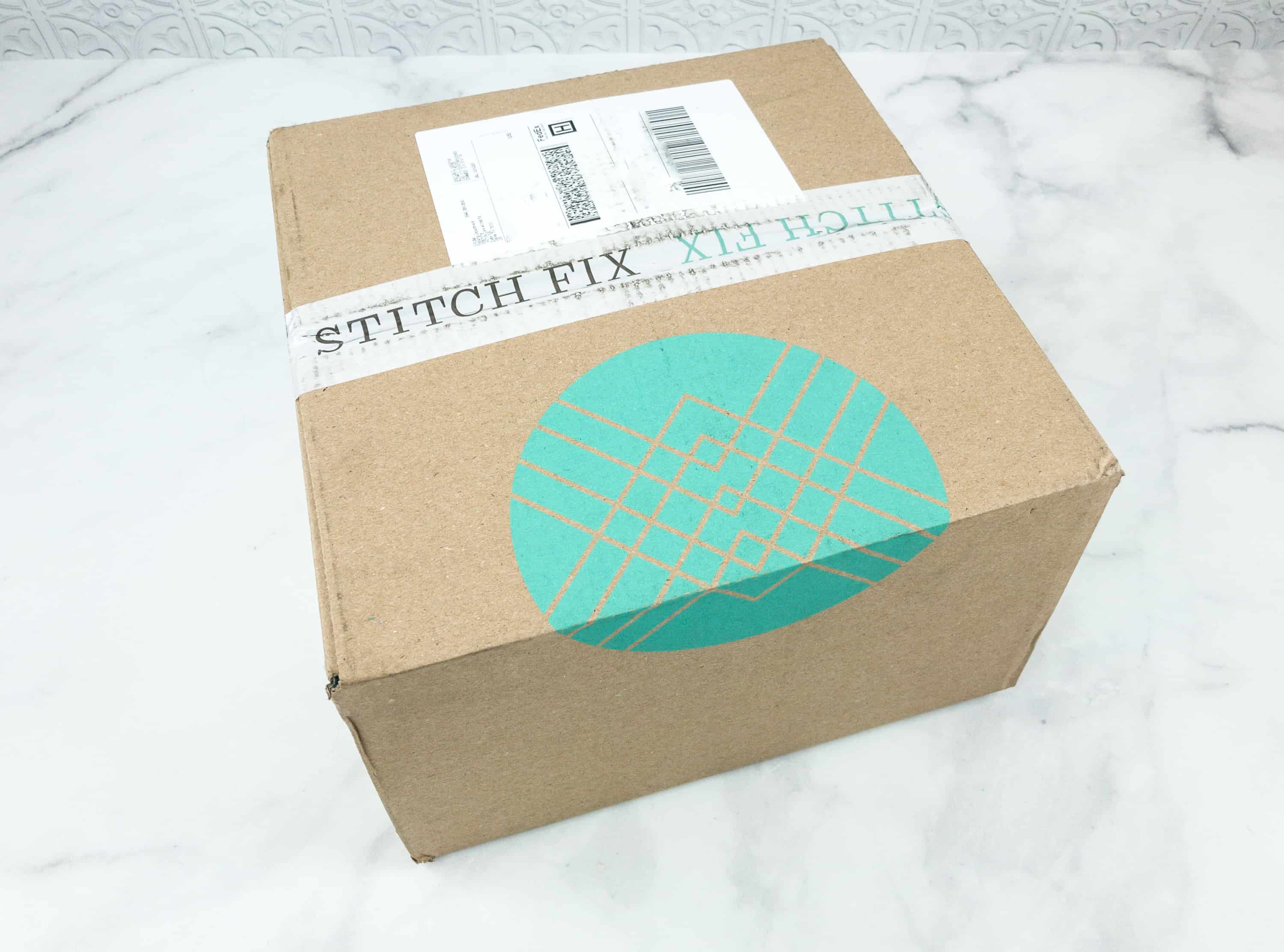 Stitch Fix is a personal styling service. Your stylist will send you 5 pieces based on your profile for you to try on at home and hopefully fall in love with. There are no coupons for Stitch Fix but if you hit the jackpot and keep everything, you save 25% on your whole fix (read below for details).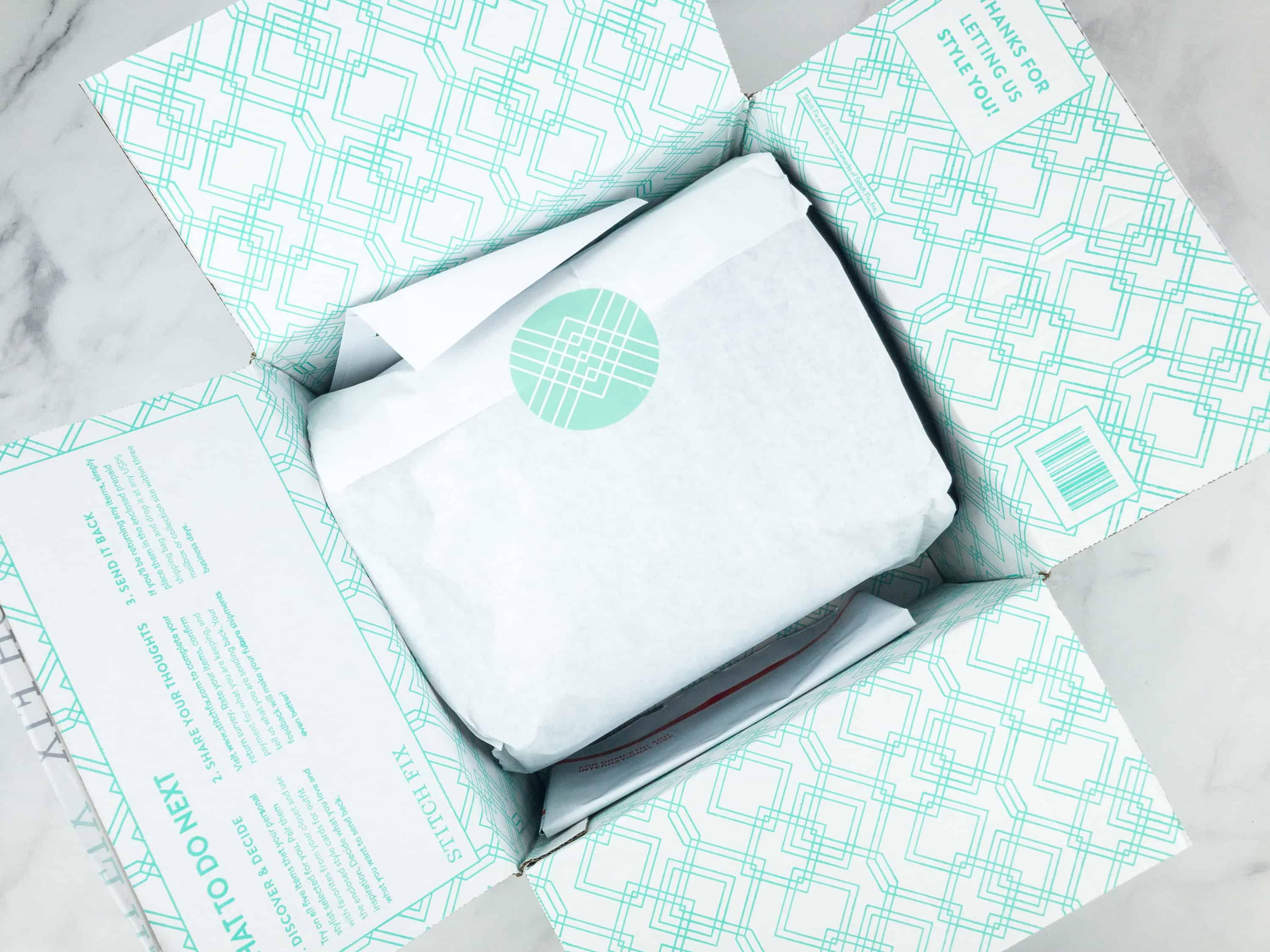 Your return mailer is tucked right into the box. The styling fee for each box is $20, and shipping is free both ways. I put my return items out with the rest of my outgoing mail – couldn't be easier.
Here's how Stitch Fix works: fill out your style profile! This includes style, budget, what you're looking for, and you can get as detailed as you want with the notes to your stylist. It really really does help to provide notes to what you're seeking, and a Pinterest board if you have one!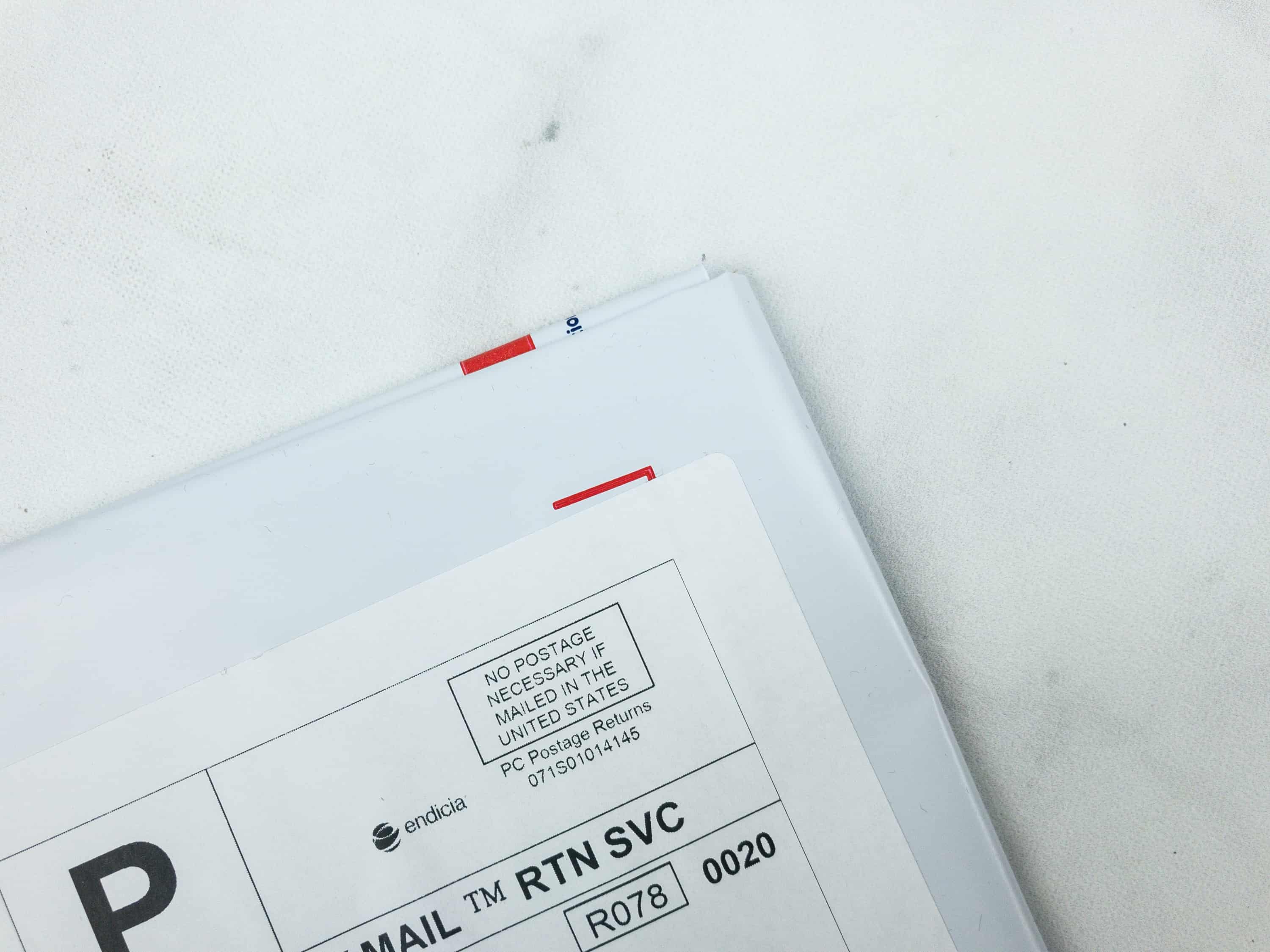 You will also receive a return envelope in the box where you can put the clothes that you don't want to keep. As long as you are in the United States, you don't have to put a stamp on it.
Stitch Fix has also included an envelope containing suggestions from a stylist.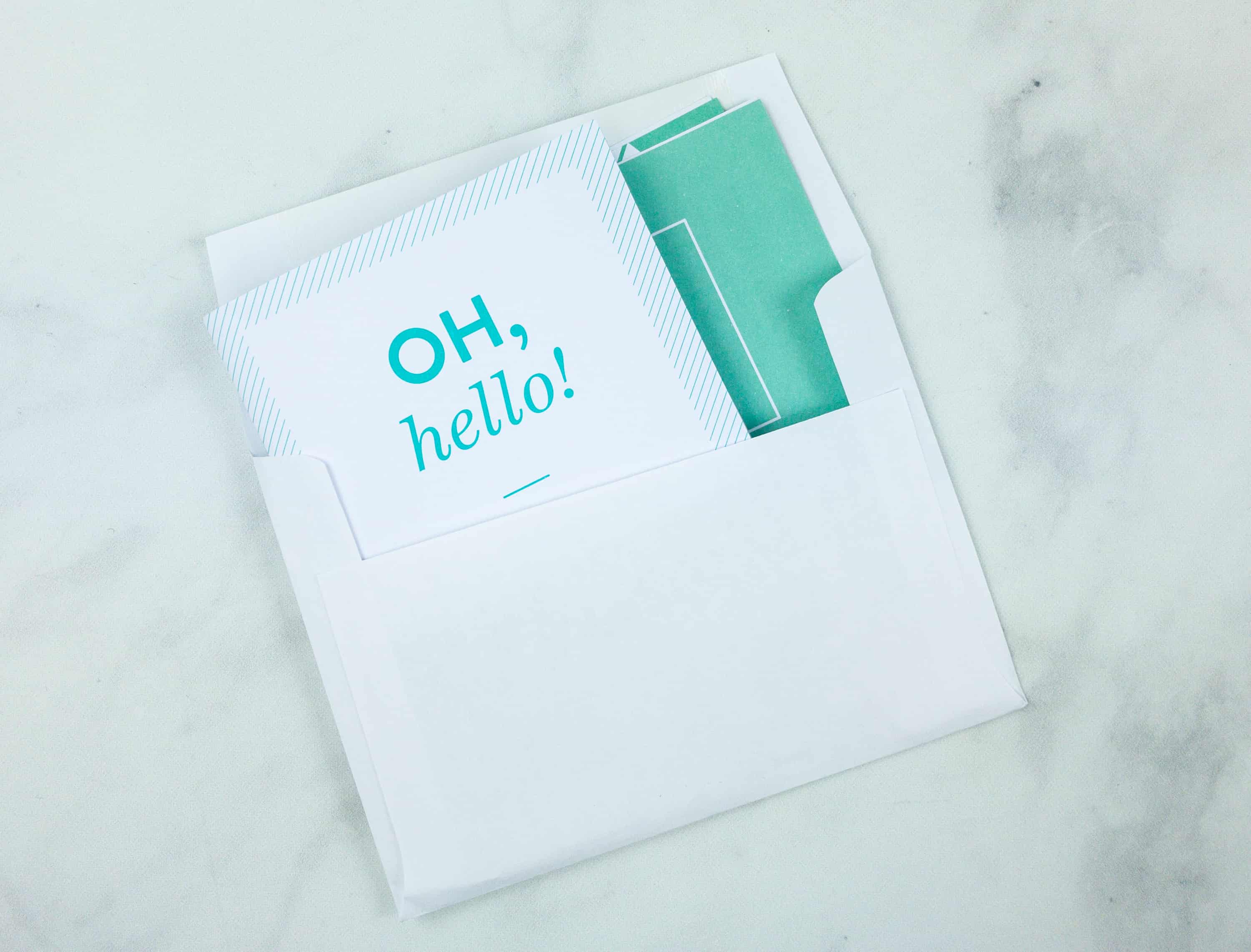 Inside the envelope are a mini mag and another information card.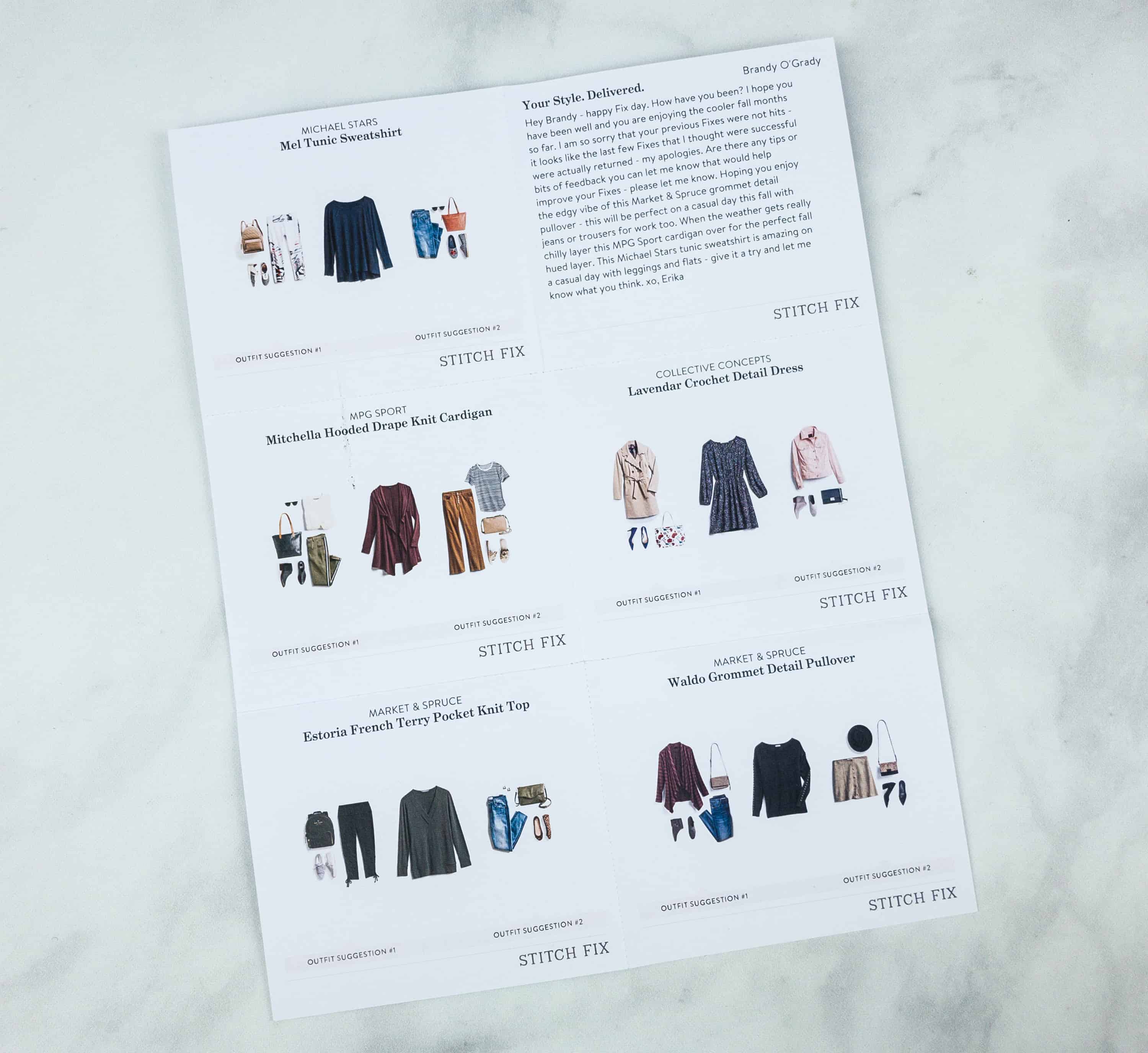 The set of styling cards has suggestions on how to wear the particular item. The styling cards have changed a bit – before they showed a dressier and less dressy version, now they're featuring multiple sets of accessories to pair with the garment, or 2 entirely different looks, but not necessarily dressed up and dressed down.
I find the styling cards very helpful. I am not a naturally good-at-fashion person and these help a LOT. Even if I don't keep the pieces I use them as inspiration – like my own personal fashion editor!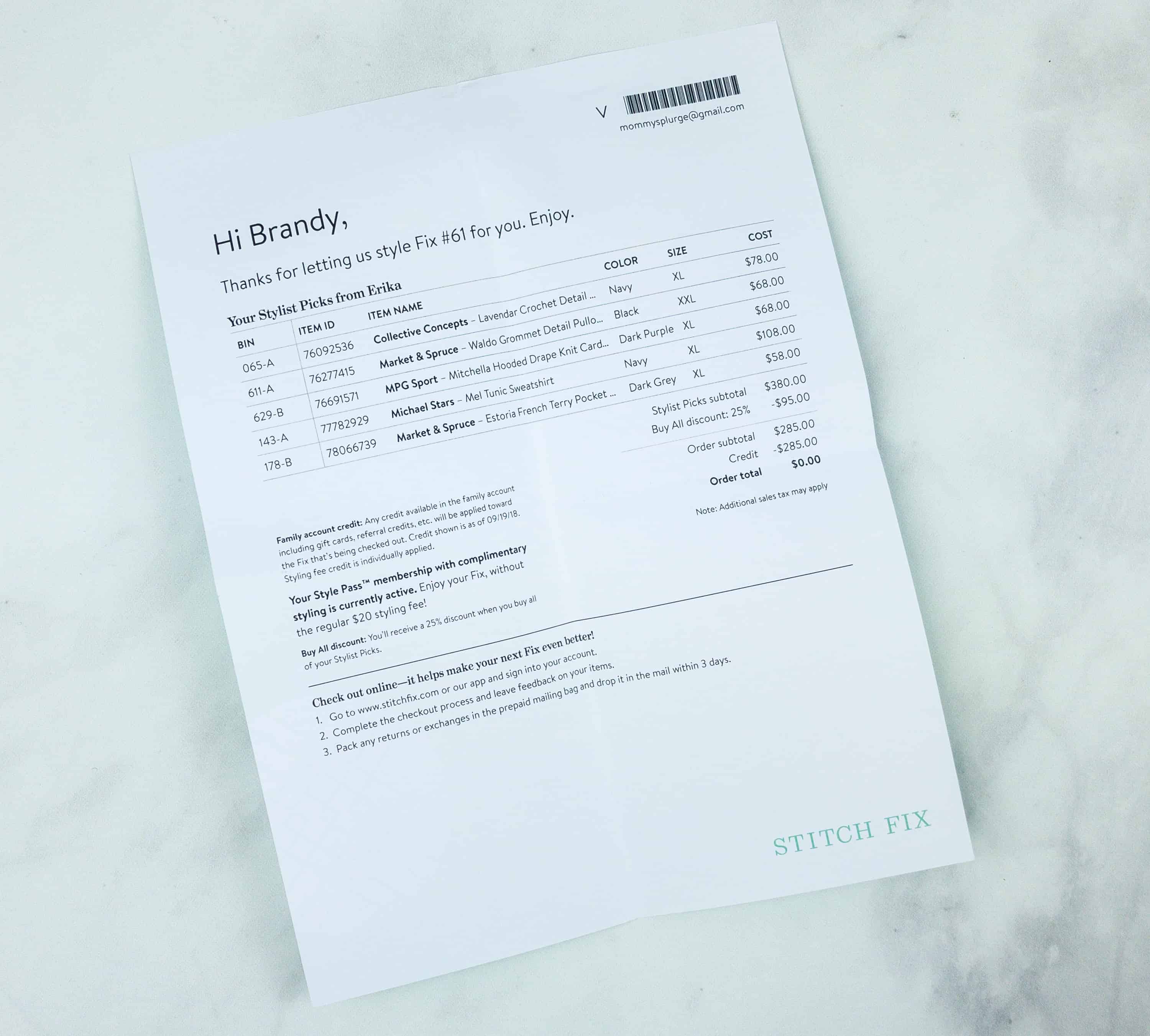 You will also receive a separate paper with a list of your items. You'll be charged a $20 styling fee and shipped five items to try on at home. If you keep anything your styling fee will be applied to your order, but if you don't, you will pay the $20 fee.
Items are always well-packaged!
The styling fee is so worth it – I never go clothes shopping anymore. I just wait for my fix! If you keep everything you get a 25% discount, so it pays off to be specific on your style profile. You will check out and get charged to your Stitch Fix account. Return the pieces you don't want in the prepaid mailer (free shipping!).
Everything in my October 2018 fix.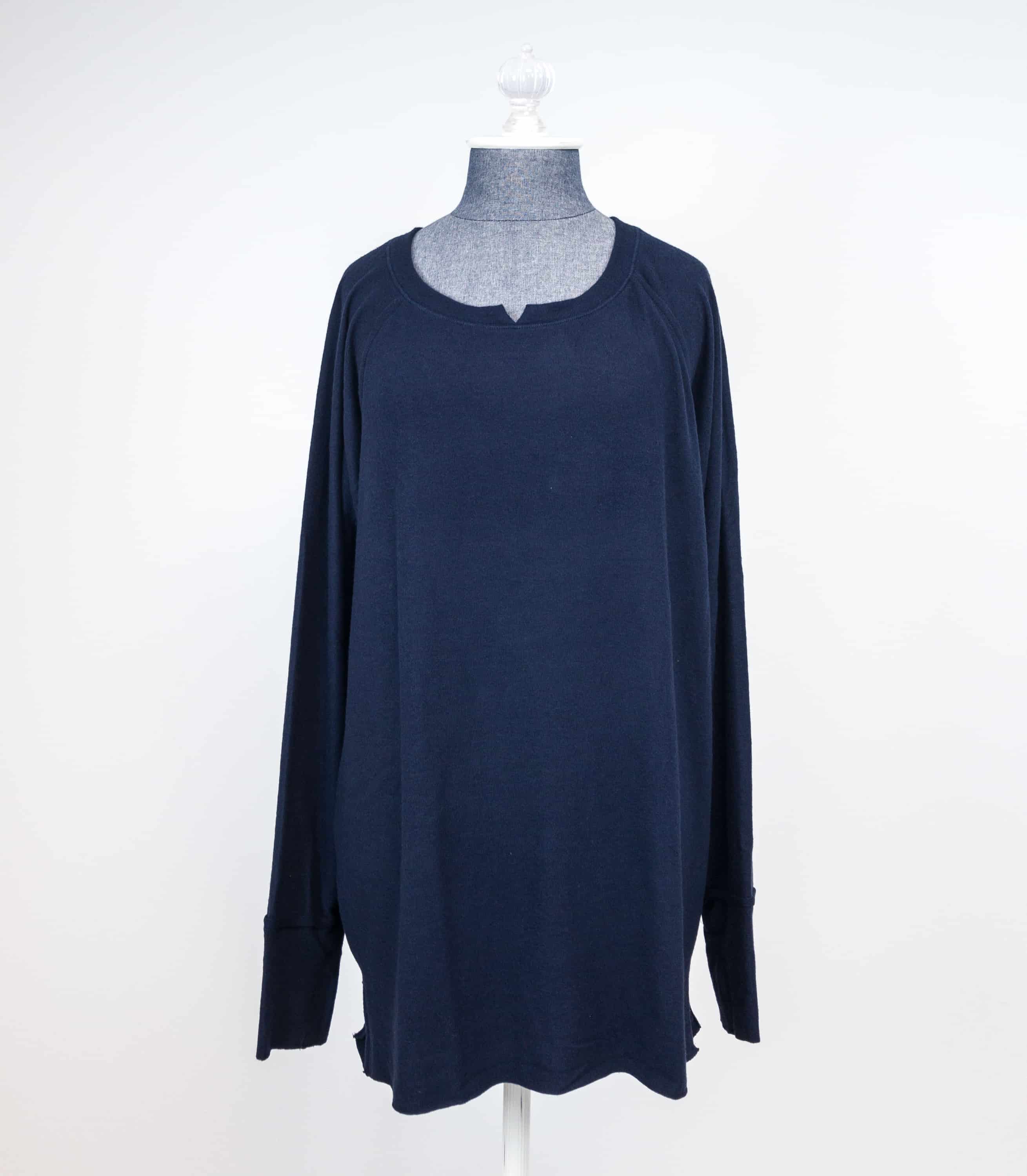 Michael Stars Mel Tunic Sweatshirt ($108) This navy blue tunic sweater is loose and comfy. It can be paired with leggings and boots for a casual but stylish look.
There's a simple design on the collar where there is a small V-cut on the center of the round neck.
It has a minimalist design, giving you more room to dress it up with accessories. There is a simple line running through the sweatshirt and breaking apart at the hem to create depth.
Market & Spruce Estoria French Terry Pocket Knit Top ($58) The next top is a v-neck knit with long sleeves and a loose fit.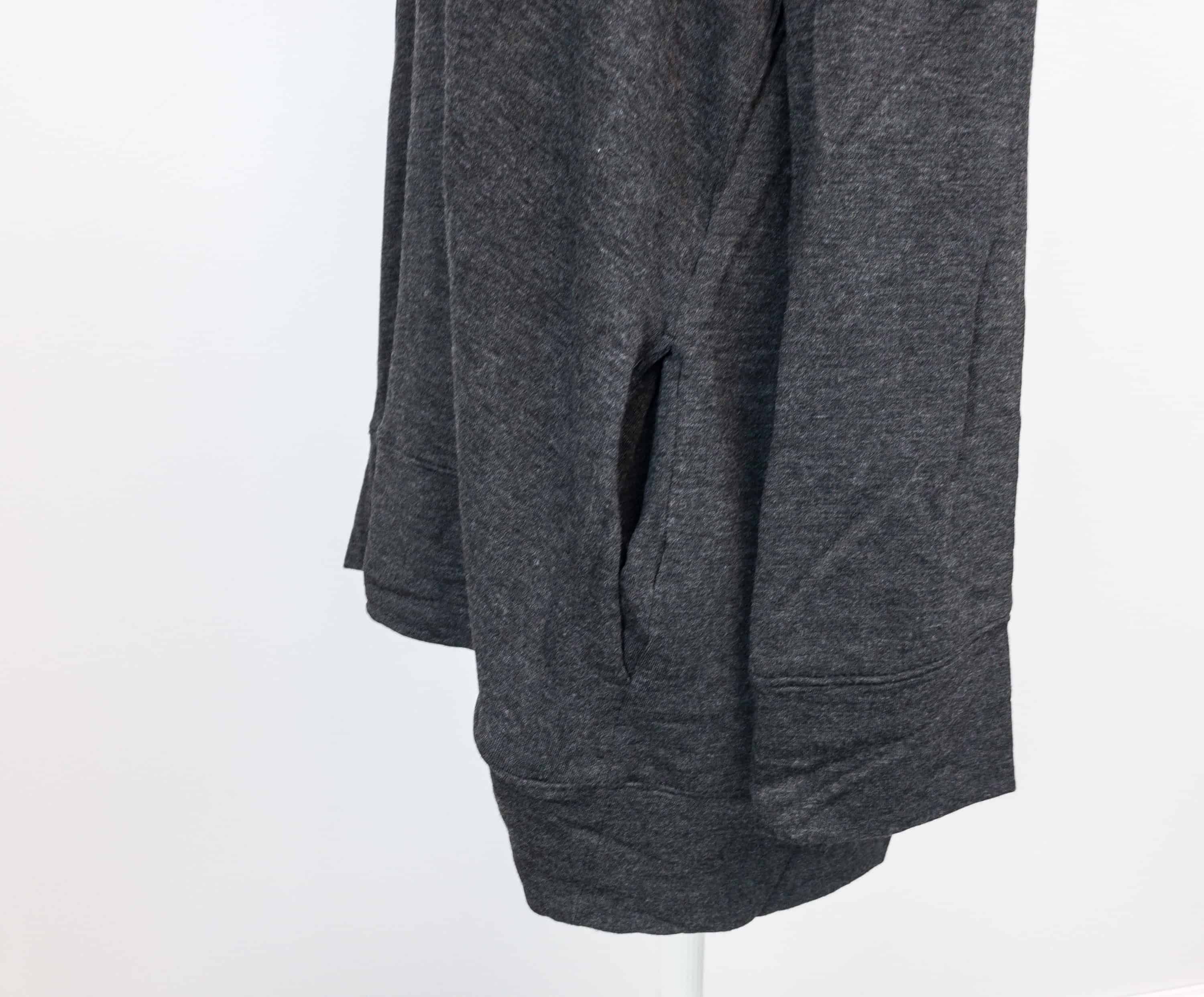 It comes with pockets! I am a sucker for tops with pockets and this one really works for me.
Market & Spruce Waldo Grommet Detail Pullover ($68) This pullover has an elegant neckline that falls nicely around my shoulders. The sleeves are long and that I can just push them upwards when needed.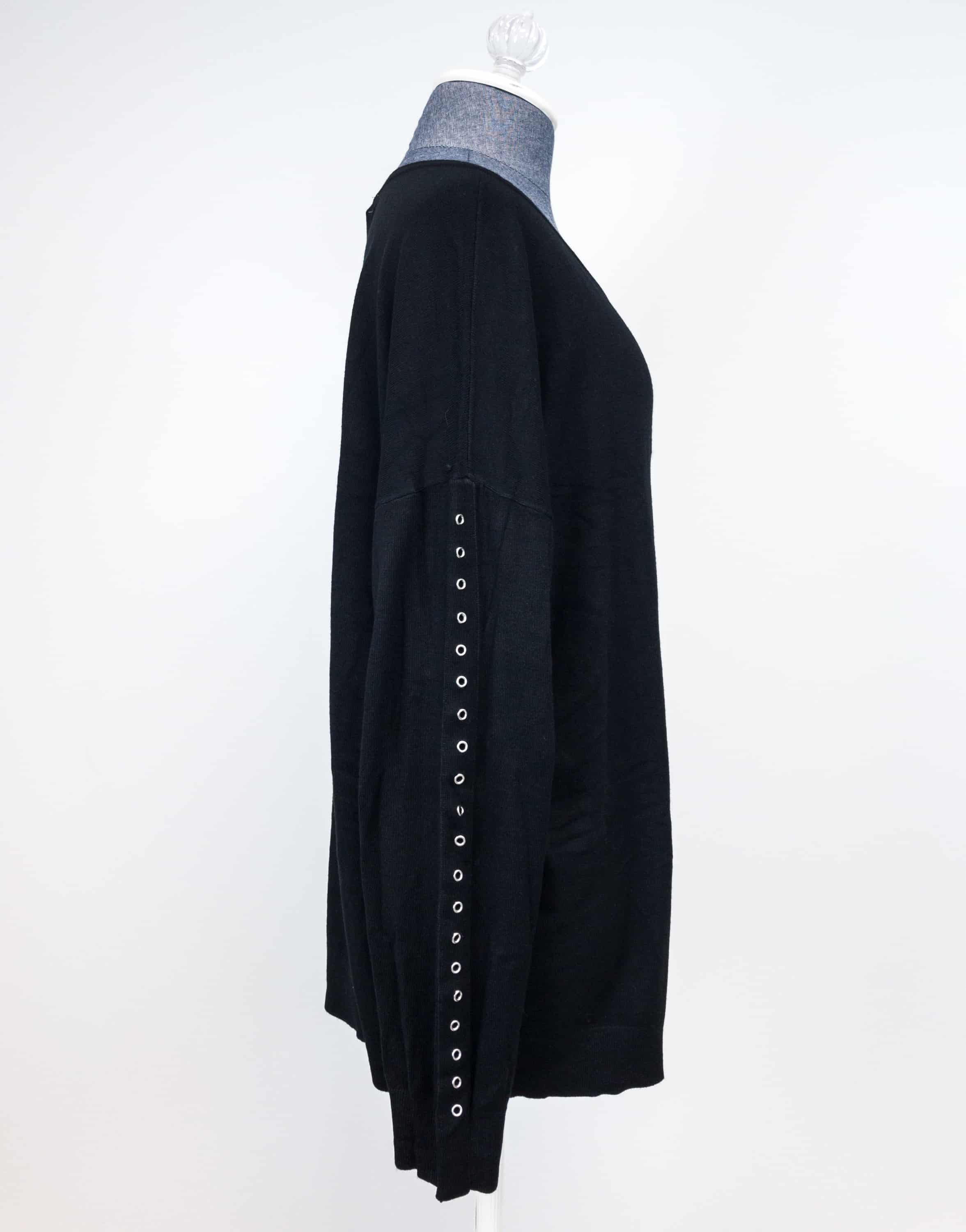 If you think that this pullover is just plain looking, the sleeves contain silver grommet details which make this top look work to create an edgier outfit. I love it!
Collective Concepts Lavendar Crochet Detail Dress ($78) The dress has a cinched waist and you can wear it with leggings underneath or none depending on your style.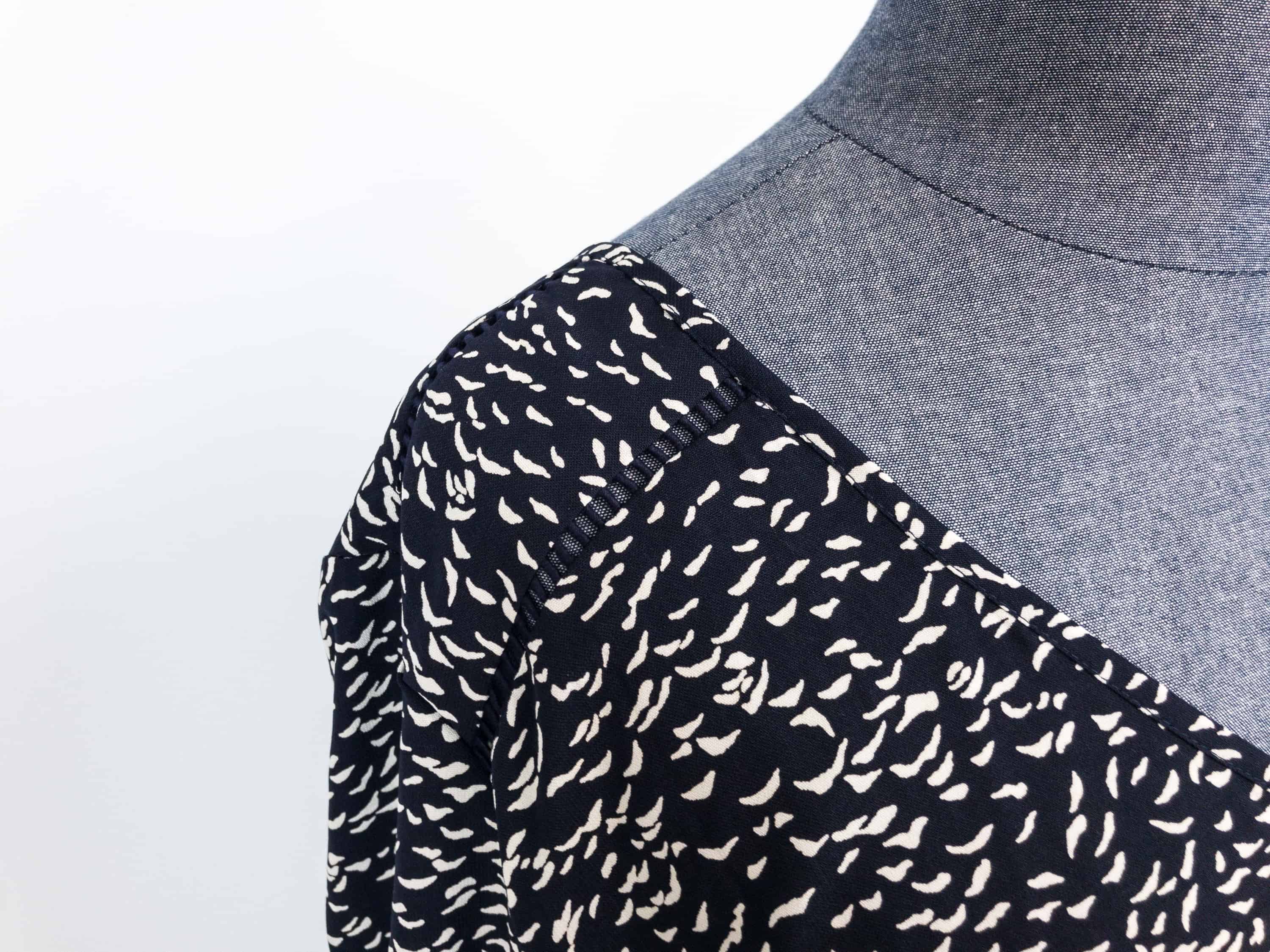 It has small crochet details which is only noticeable up close.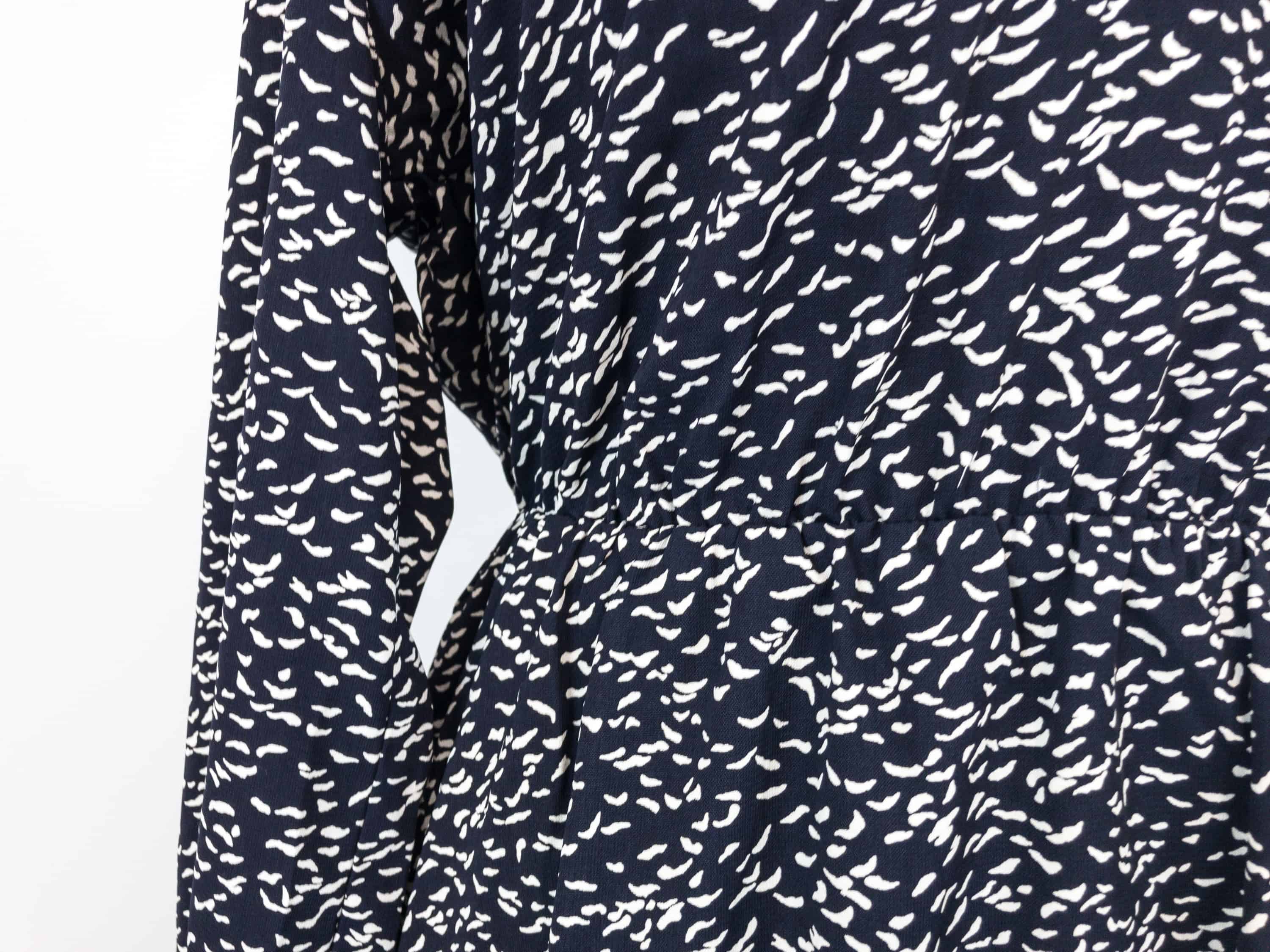 The cinched waist gives the dress a nice shape. This would be a nice choice of dress for a date night.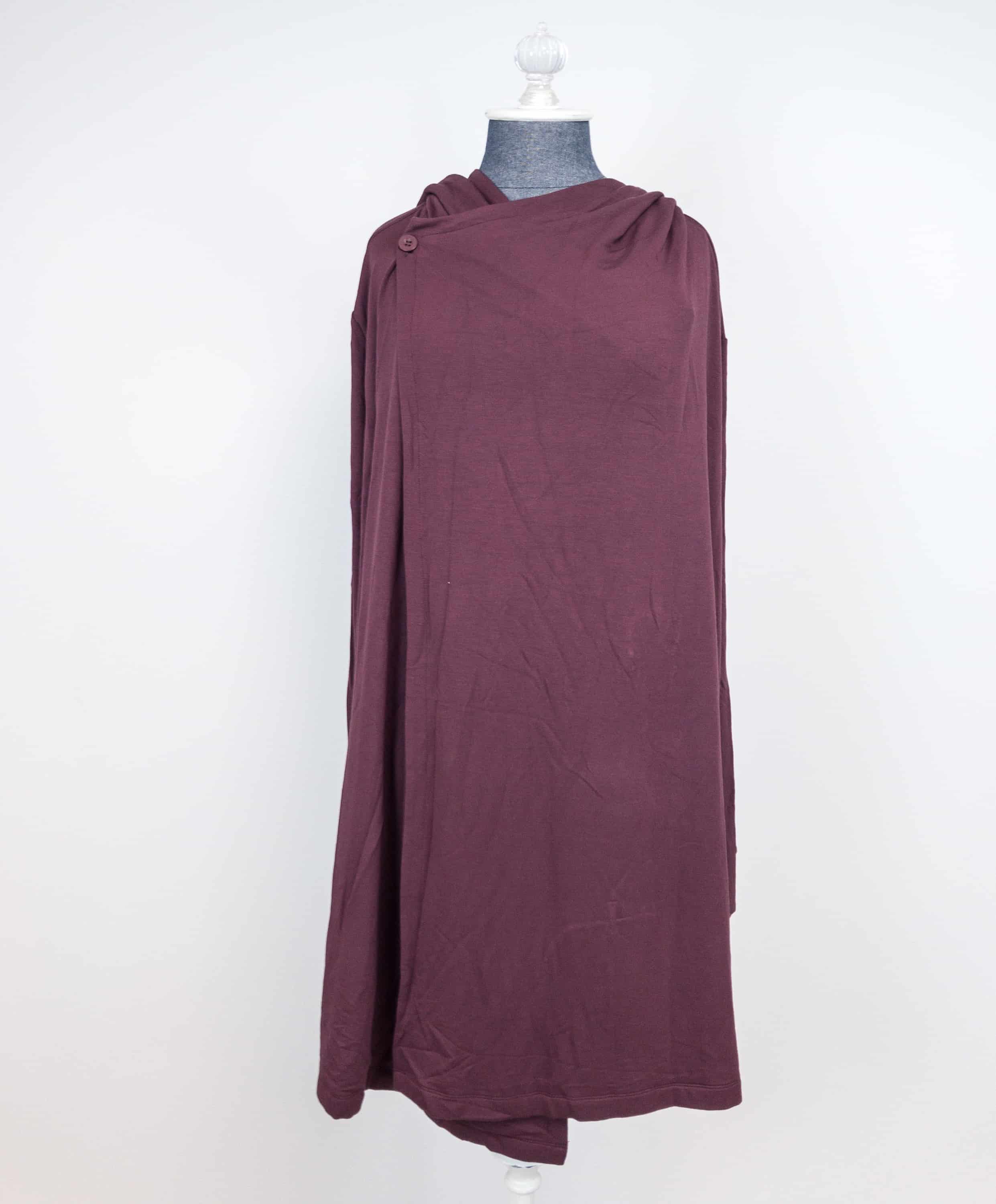 MPG Sport Mitchella Hooded Drape Knit Cardigan ($68) With the temperature starting to drop, this hooded drape knit cardigan is going to be a welcome addition to my wardrobe. I love the color of this cardigan as it can be mixed and matched with any bottom.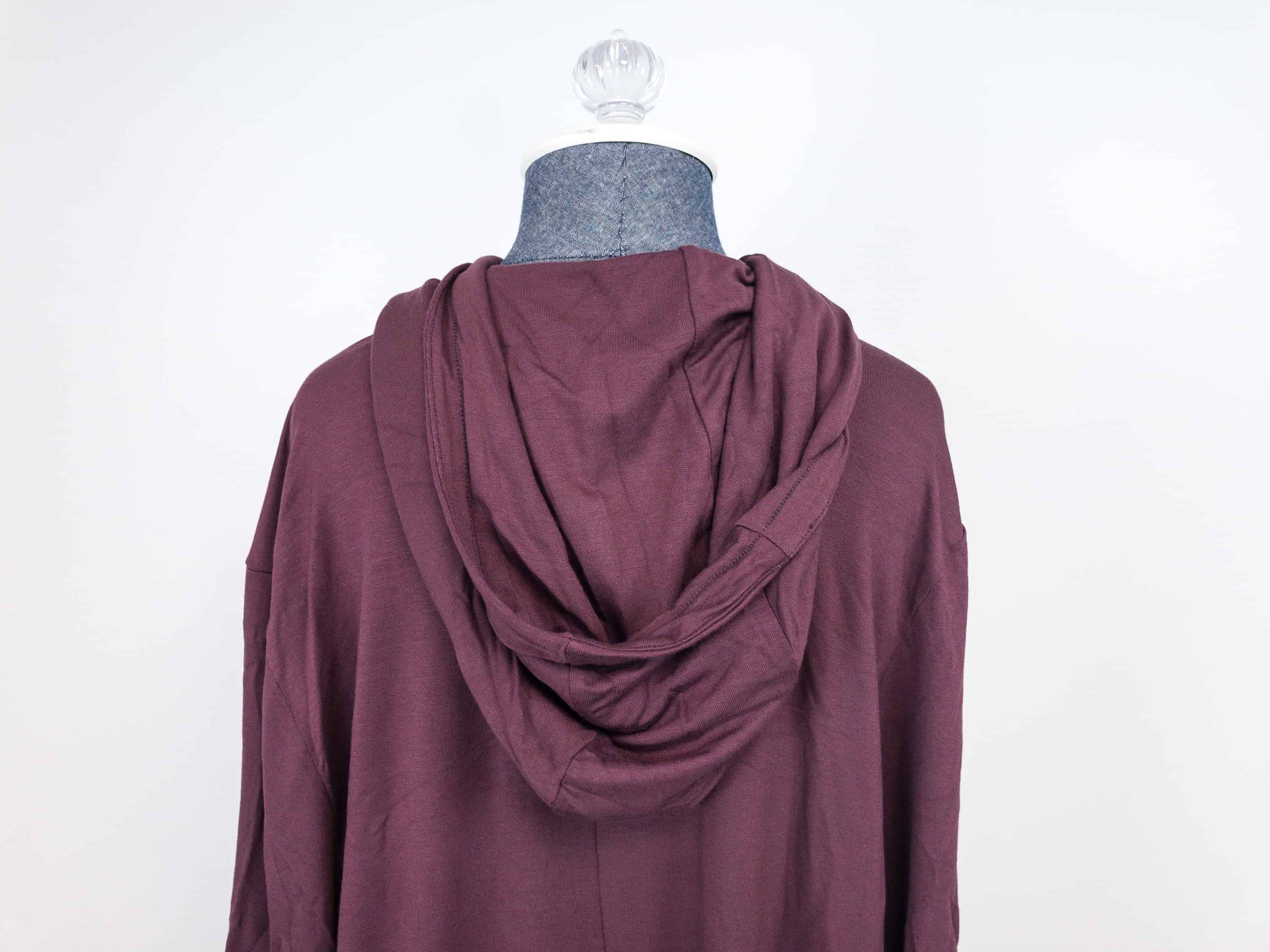 It comes with a hoodie too! So comfy!
You can attach the cloth together with buttons on top so that you will be well wrapped too. I feel very fantasy YA novel inspired wearing this!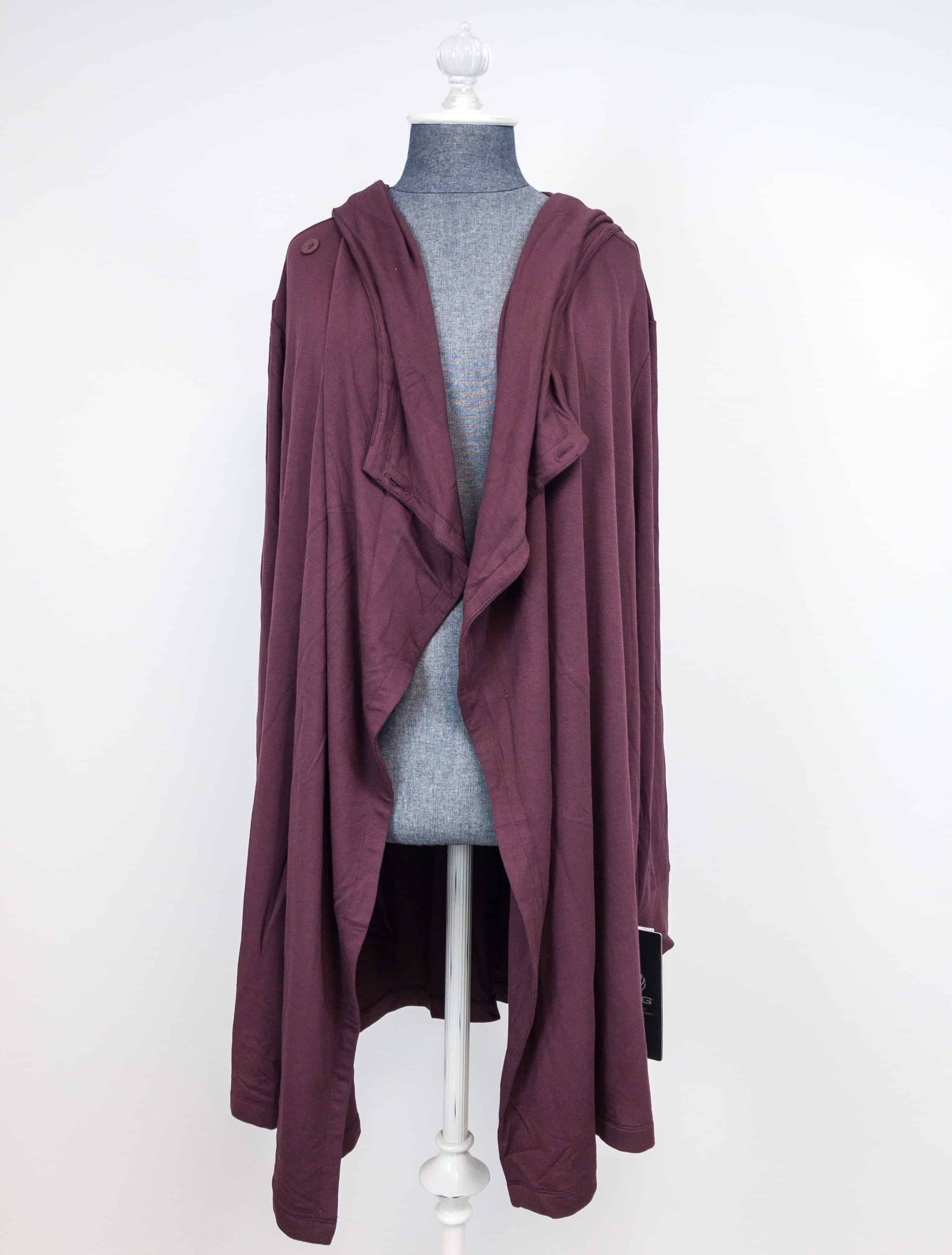 You can wear this cardigan loose too if you like, and I am thinking of a white top and black jeans or leggings too. This is a versatile topper to be sure!
This month's fix is perfect for the changing season. I kept the grommet top, the weird but totally fall-worthy jacket, and the gray top with pockets. The other items are nice too, but they just don't fit my style. Overall, I'm still pleased with the subscription because I didn't have to go anywhere to add some fall essentials to my wardrobe. The process is fuss-free and even returning the items I didn't like is a breeze!
What did you get in your Stitch Fix this past month?