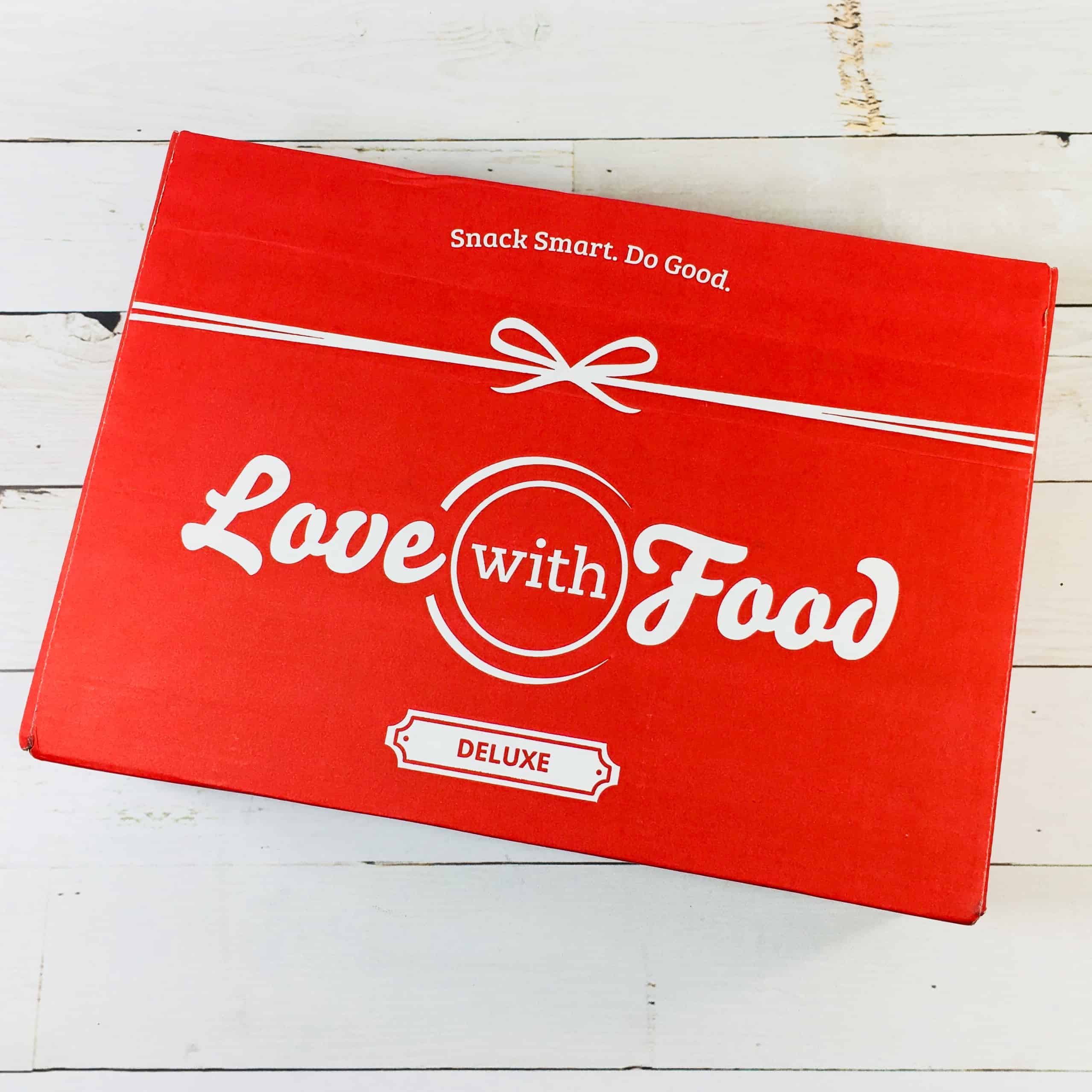 Love with Food is a fun snack discovery subscription available in three versions: classic tasting box, deluxe/family size, and gluten-free. This is the Deluxe Box, but you can see our reviews of the other versions too. The Deluxe Box is $19.95 a month but you can save a bit by going with longer plans, the lowest working out to $16.50 a box with an annual subscription.
All the goodies in the box!
DEAL: You can try Love With Food by using this link to get 25% off your first Deluxe Box or get your first Tasting Box for $7.99. You can also save 25% on your first Gluten-Free box by using this link. As always, Love With Food donates meals to charity with each box purchased.
Save $15 off when you subscribe to 3+ months Deluxe Box plan. Use the coupon code HAPPYTOGETHER to get the deal. Valid until 10/31!
This month's theme for Love With Food is KINDNESS IS CONTAGIOUS.
Plus, don't forget to do a review for 50 points per review and you can get extra savings by shopping at their shop. You can check out some of the snacks sent for all of the different boxes here.
There were a few handouts in the box.
Halfpops Popcorn In Black Truffle & Sea Salt ($1.96) and Go Lite Popcorn In Himalayan Sea Salt ($1.60) are good for movie night or to stick in a backpack for snack time. My daughter likes popcorn a lot so this type of product is always welcome. I tried the Halfpops and I'm not a fan, both of the hardness (I'm worried about breaking a tooth) and the flavor (it reminded me of wasabi). It's literally half popped popcorn.
The Daily Crave Veggie Chips ($0.65) Snyder's Of Hanover Mini Pretzels ($0.15) are the kinds of snacks I like to dip into other snacks, like hummus. Karina (my daughter) loves veggie chips so those are all hers.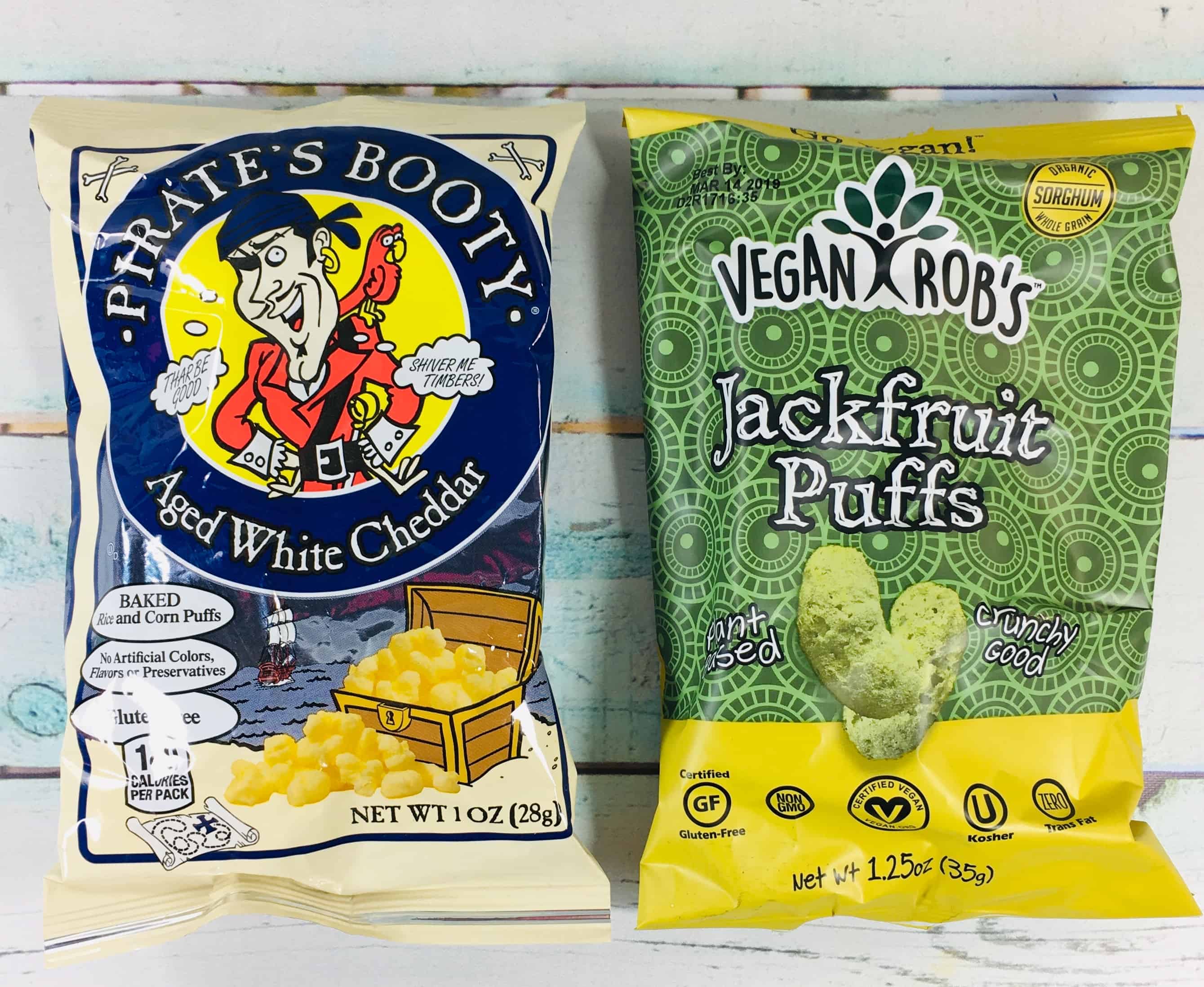 Pirate's Booty Aged White Cheddar ($0.92) Vegan Rob's Jackfruit Puffs ($1.98) I think Pirate's Booty is a good alternative when your older child wants popcorn but your other child is too young for the real thing. I've seen jackfruit at my grocery store (it's huge) but never tasted it before so I can't say if it tastes authentic.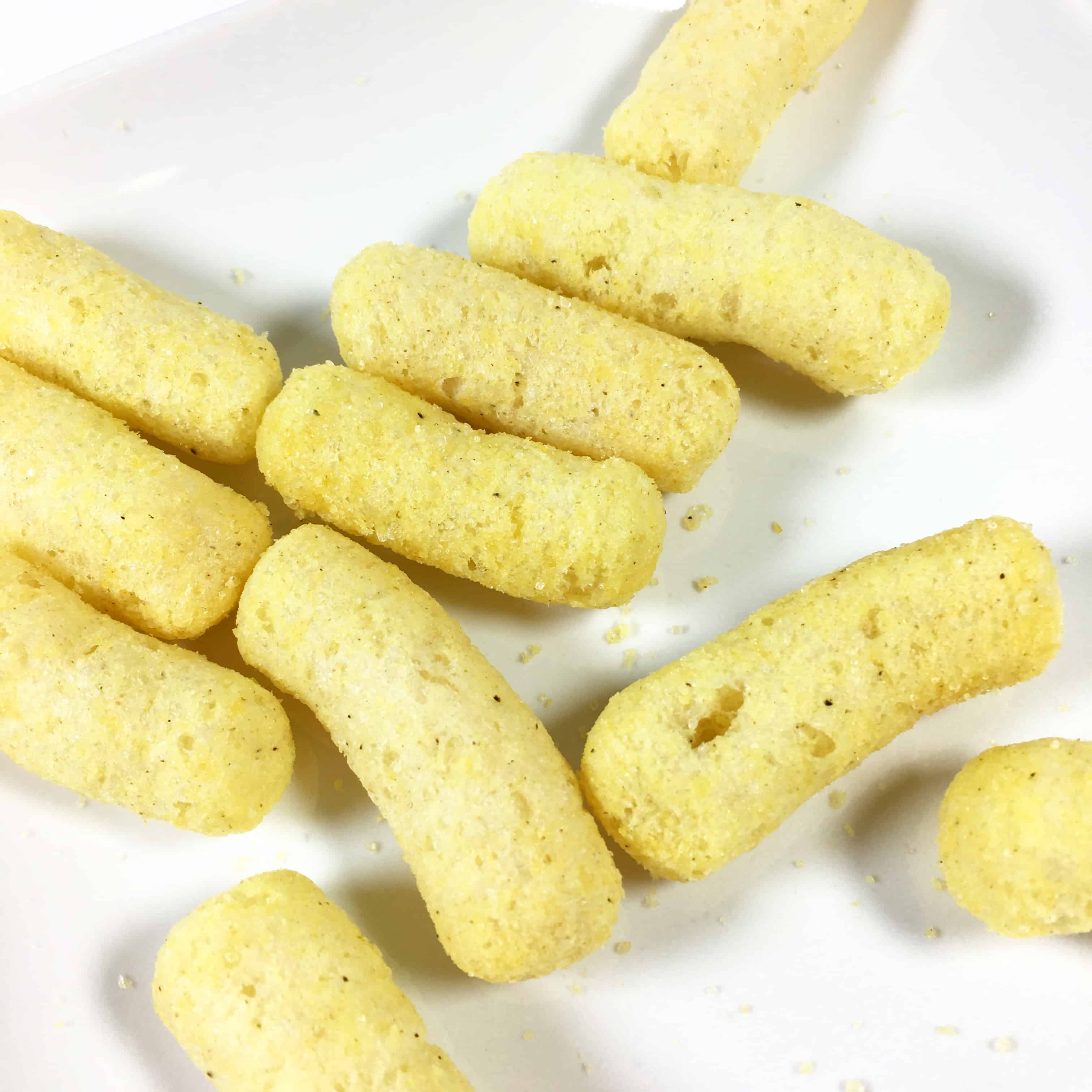 The jackfruit puffs were sweet and salty and reminded me of breakfast cereal.
Appleways Strawberry Oatmeal Bar ($0.83) and Cooper Street Chewy Granola Bakes in Blueberry Pomegranate ($0.95) are the kinds of snack bars I like to keep on hand for breakfast in a pinch, such as while eating on the way to school. They also make a nice after school snack with a glass of milk.
Garden Of Life Protein Bar ($3.98) can also be used as a meal replacement. They have dates, cashew butter, milk protein, pecans, salt, and maple flavor. They have almost a whole day's worth of fiber in one bar!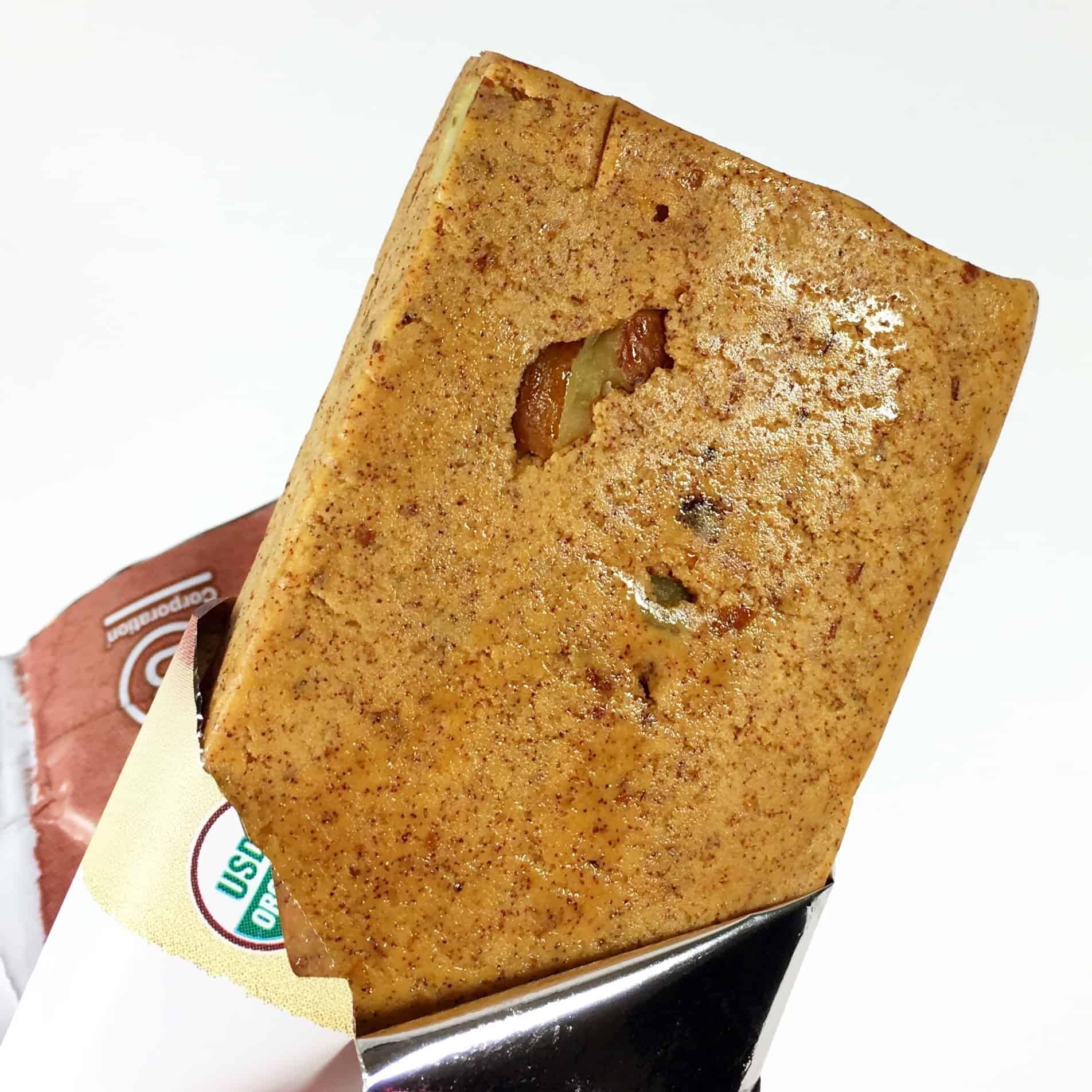 These are dense and chewy. I liked the maple flavor, which kind of reminded me of an adult beverage, and the occasional crunch of a nut.
Think Thin Protein Chocolate Cake ($2.33) I tried these but couldn't get over the aftertaste left behind by the stevia and monk fruit extracts (for sweetening). I also do not go out of my way for protein bars but they do have 1/4 of a day's protein. Simply Smart Awesome Chocolate Energy Bar ($1.67) are the kind of bar I like to eat midday to get me through until dinnertime. This one has crispy brown rice, chia flour, and pea protein. Surf Sweets Spooky Spiders ($0.51) are cute and I'm glad there was one seasonal surprise in the box for my daughter. I know she's 15 but still.
Karina loves gummy snacks and this was no exception. I like that they have no artificial flavors or colors but want to let you know that these have gelatin (derived from pork as per the Surf Sweets website) so they are not suitable for vegans or vegetarians. (This is not a vegan/vegetarian food box so make sure to check labels if you are keeping away from animal products.)
Kar's Roasted Salted Peanuts ($0.23) will come in handy for a natural protein punch. Just salted peanuts, a classic. Barùkas Discover A Supernut ($1.95) is not the usual nut, in fact, I had never even heard of the baru nut until now and it is rather hard to come by.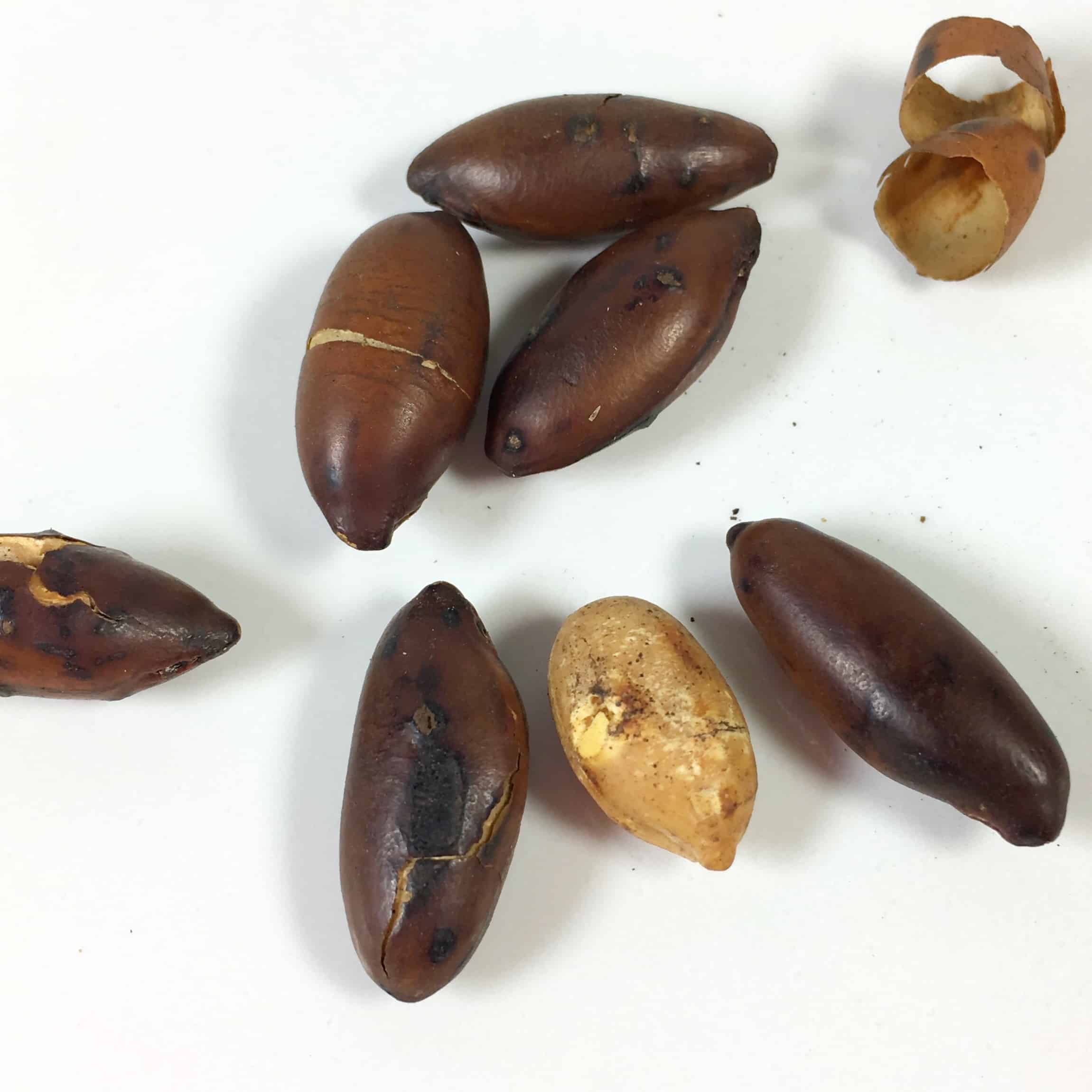 This might become a new superfood but unfortunately the wild trees are classified as vulnerable and they only grow in two places on Earth (the Amazon rain forest and Bolivia). They are high in antioxidants and while they are called almonds they are not from the same species. These are roasted and unsalted and they have skins on them that are high in antioxidants, although they are easily removed if you don't wish to eat them. The flavor has been described as a blend of peanuts and cashew or maybe sesame seeds but I think they remind me of roasted soybeans. Very delicious and I learned something new!
I think Love With Food stepped it up this month, maybe because of their new ownership? I found a lot of bars, which I think make good meal substitutes but which are also easy to eat while at work, which for me sometimes means eating while on my feet. I think this is an especially good box for families with children, I found lots of snacks for my teenager to eat, some of which she packs in her lunch. The most interesting snack this month was the baru nuts! I received 15 snacks so that works out to around $1.33 per snack for the monthly plan.
What's your favorite snack this month?