GeekGear WIZARDRY Special Edition is a bimonthly premium subscription box from GeekGear filled with awesome licensed and exclusive PREMIUM Harry Potter & Fantastic Beasts merchandise! Boxes are £44.99 +S/H with a £90+ value! (That's £50.98 shipped to US, about $68). In every box expect an exclusive t-shirt, an exclusive jumper/hoodie/long sleeve t-shirt, an exclusive premium artwork, and 3+ other premium products.
Although they're called special edition, don't be fooled – these are now a regular subscription, similar to Loot Crate DX! 
This is a review of the August 2018 Special Edition box.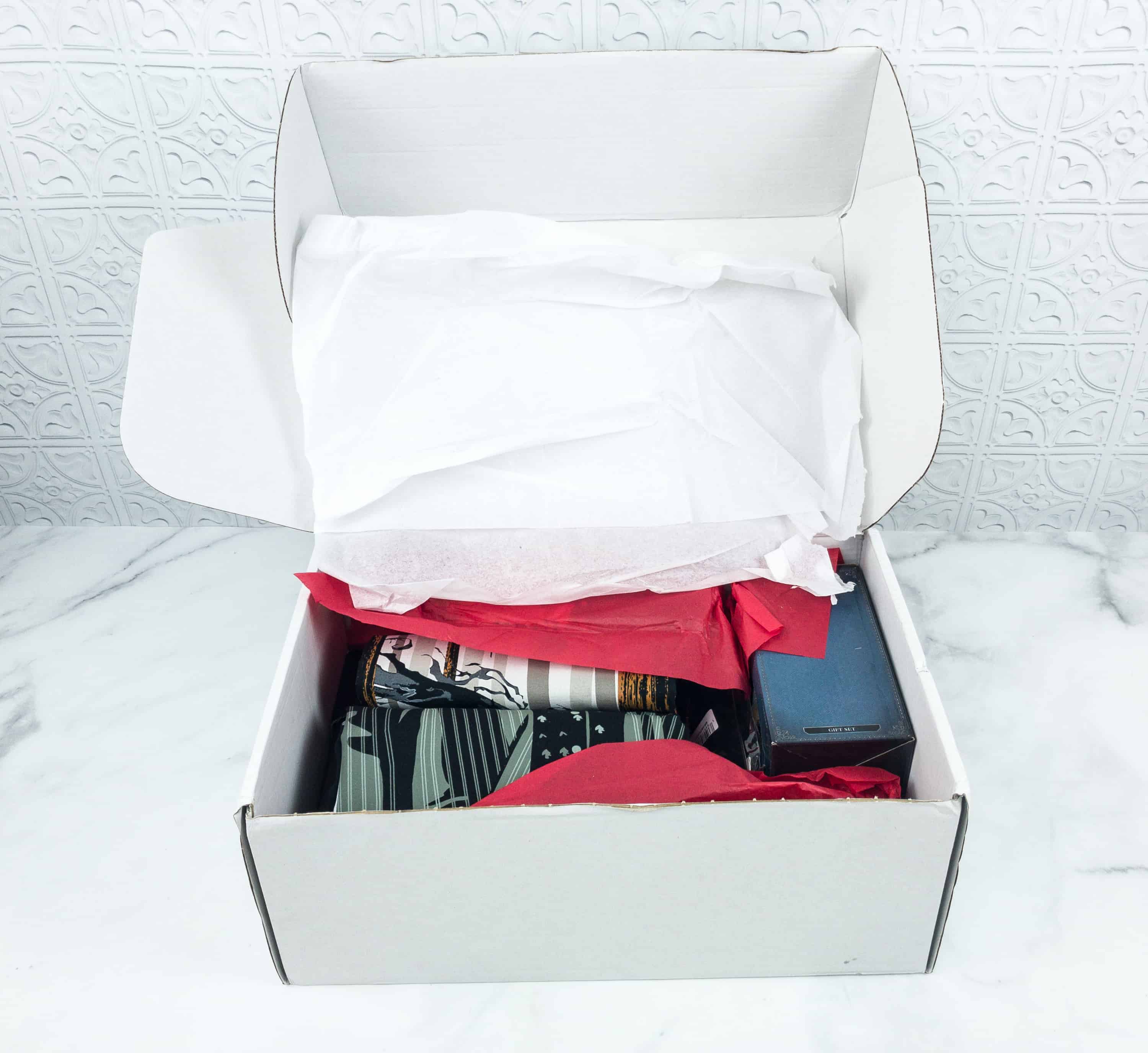 All the items are wrapped and protected in a tissue paper.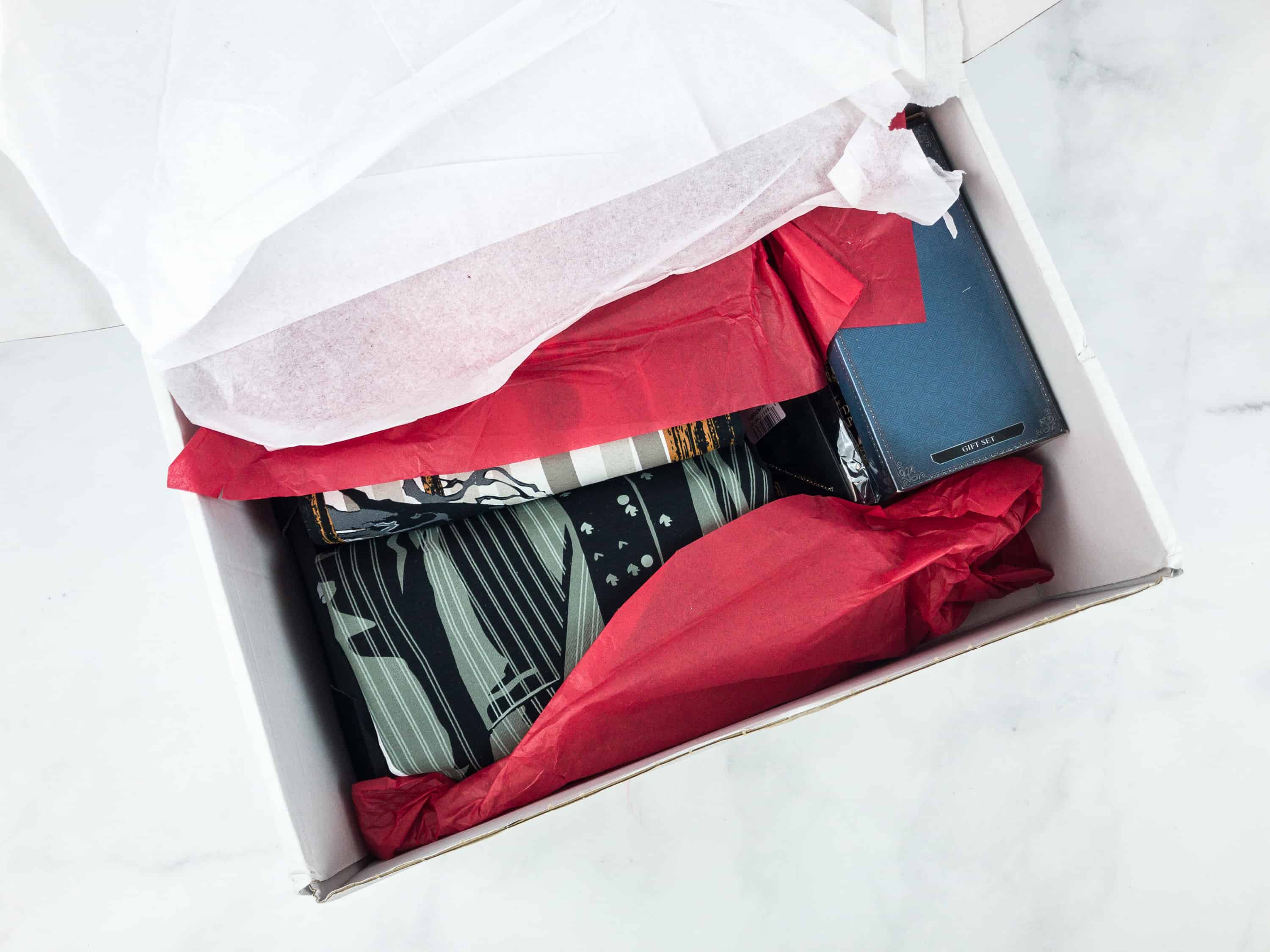 DEAL: Save 10% on your first month! Use coupon code NEWSUB10. Or try SPECIAL15 to save 15%!
The box was £44.99 +S/H with a £90+ value (That's £50.98 shipped to US, about $68) and was limited to 750 units.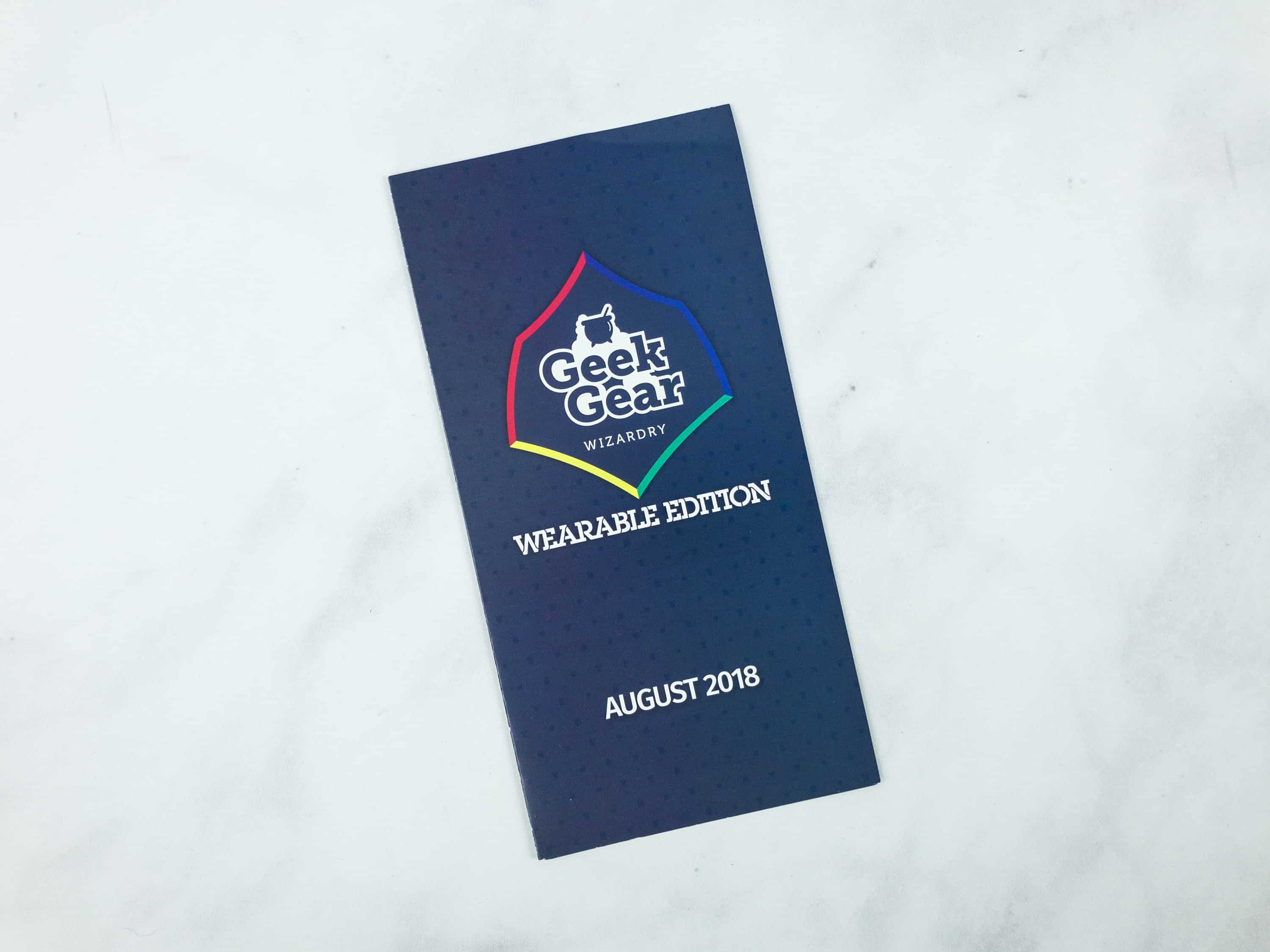 A tri-fold pamphlet product book is included in the box, but whoops, it was the wrong card!
This looks like a really promising box even though we don't have the card!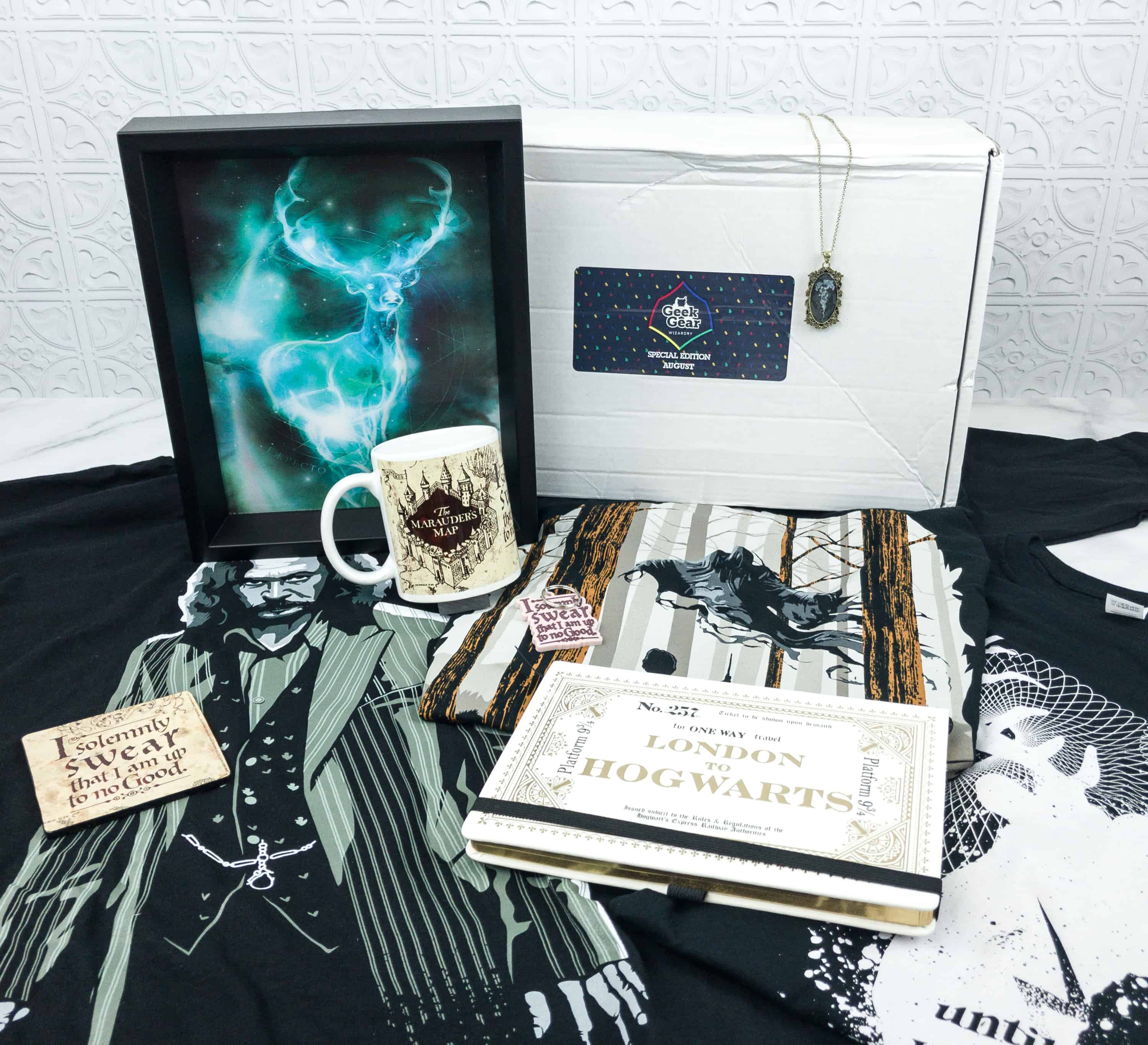 Everything in the August 2018 Special Edition World of Wizardry box!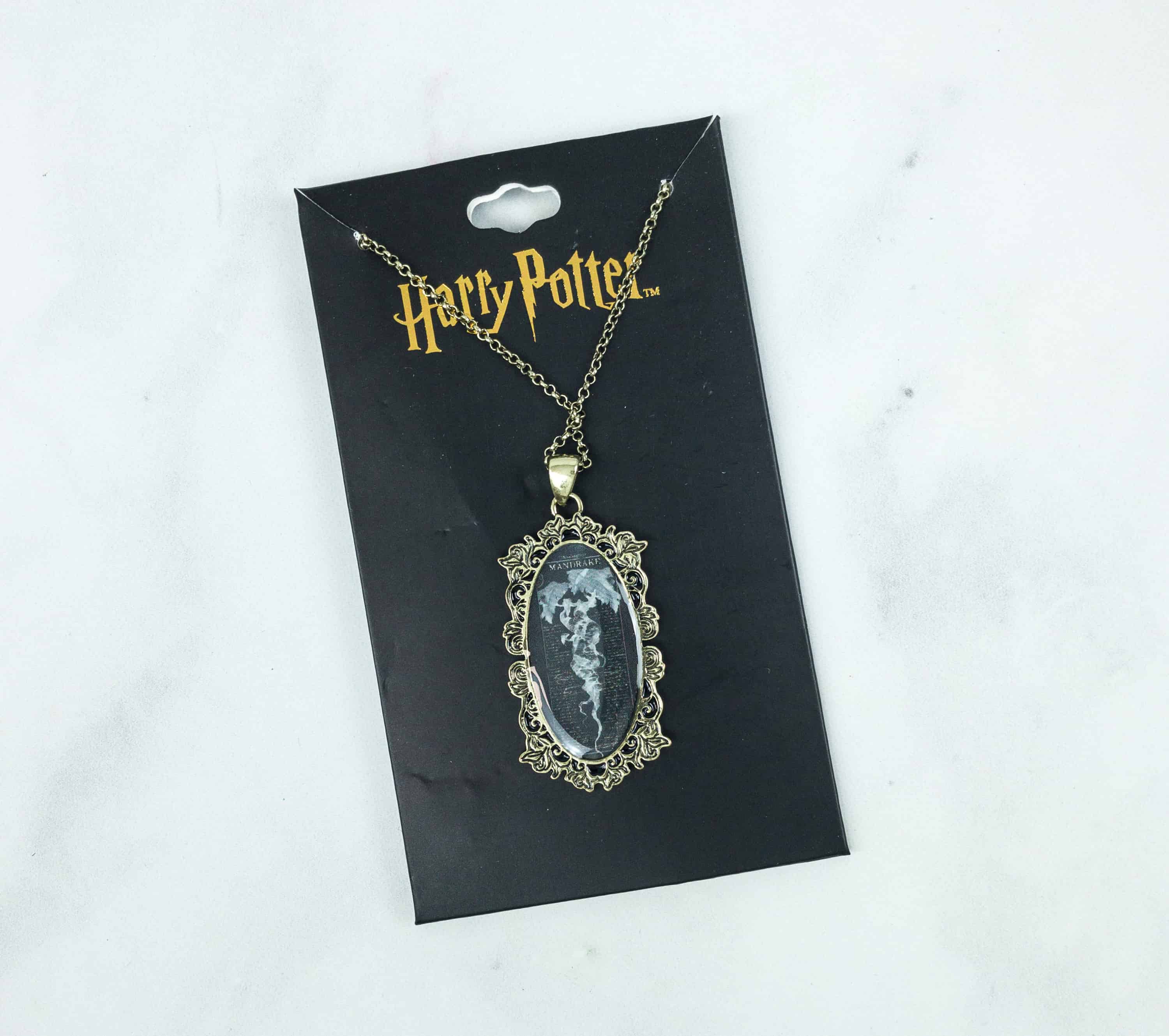 Mandrake Necklace (£11.99) The necklace looks like one that most royalties wear. Just look how the pendant was designed to really look elegant.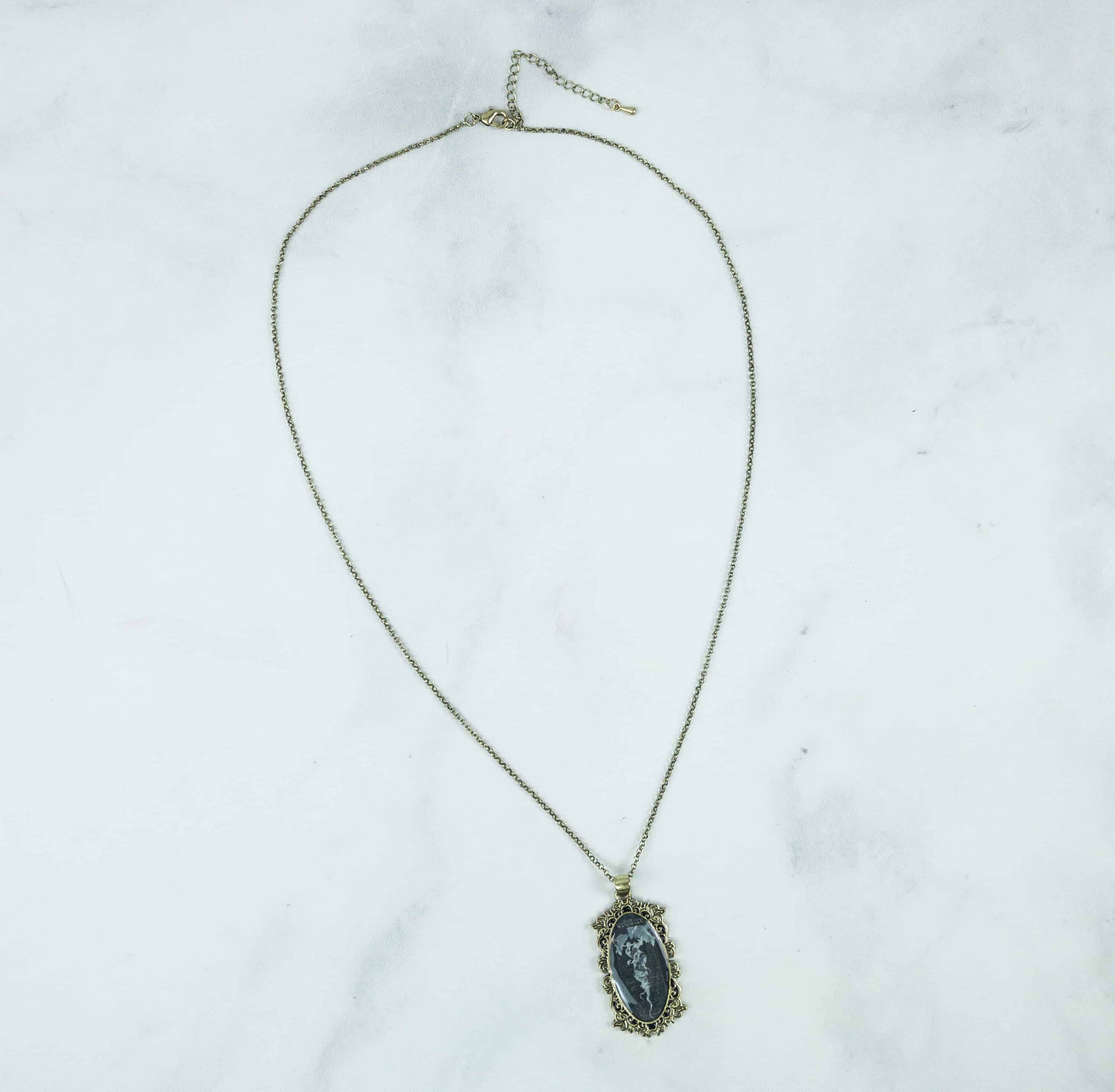 It's quite long with the adjustable and delicate chain. At first glance, you can't easily tell that the design on the pendant is the infamous Mandrake, it seems like smoke rising to me.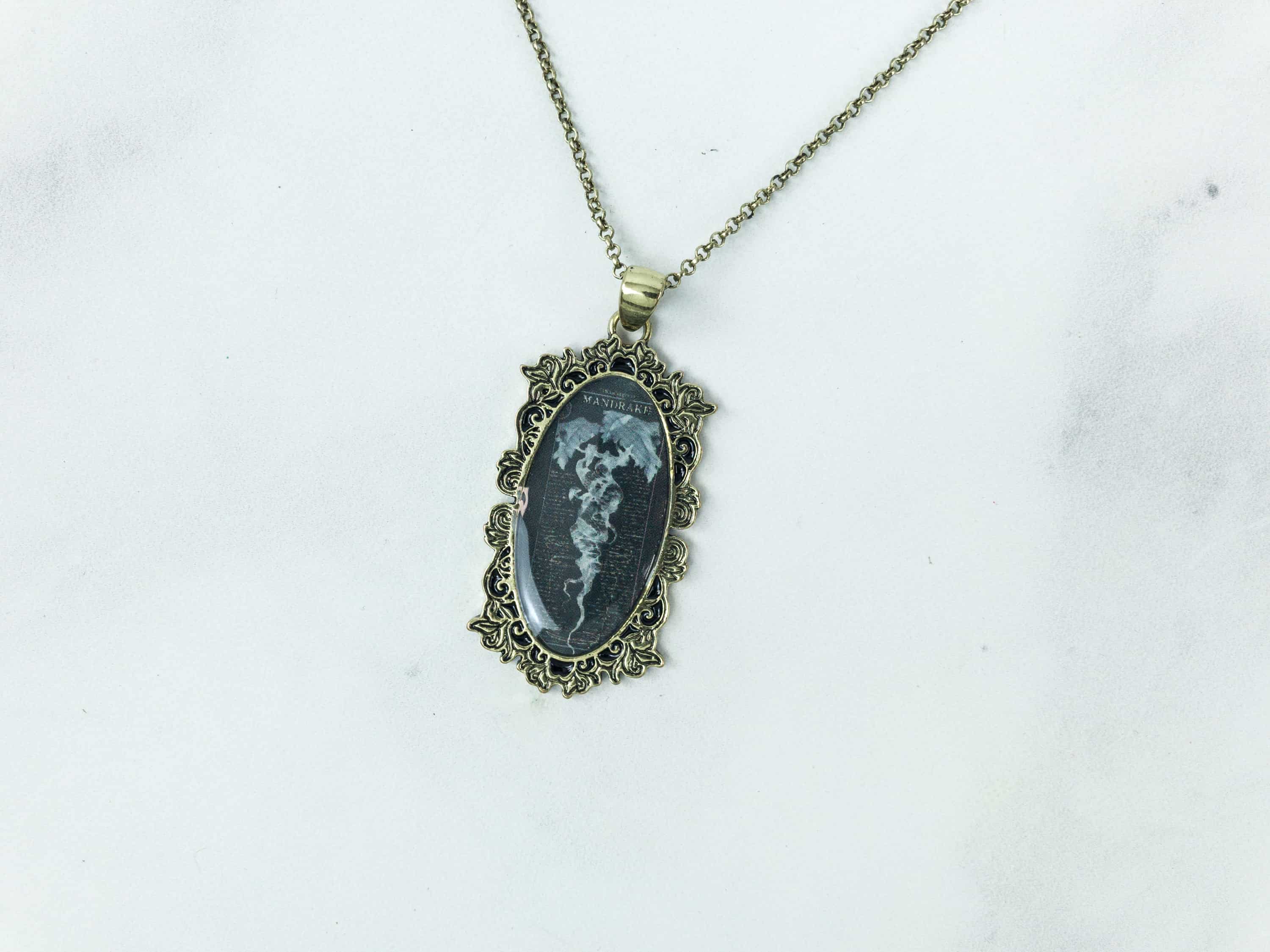 But when you look closely, there's even a label that says it's the Mandrake. Just don't forget to wear your earmuffs or suffer the consequences when it shrieks!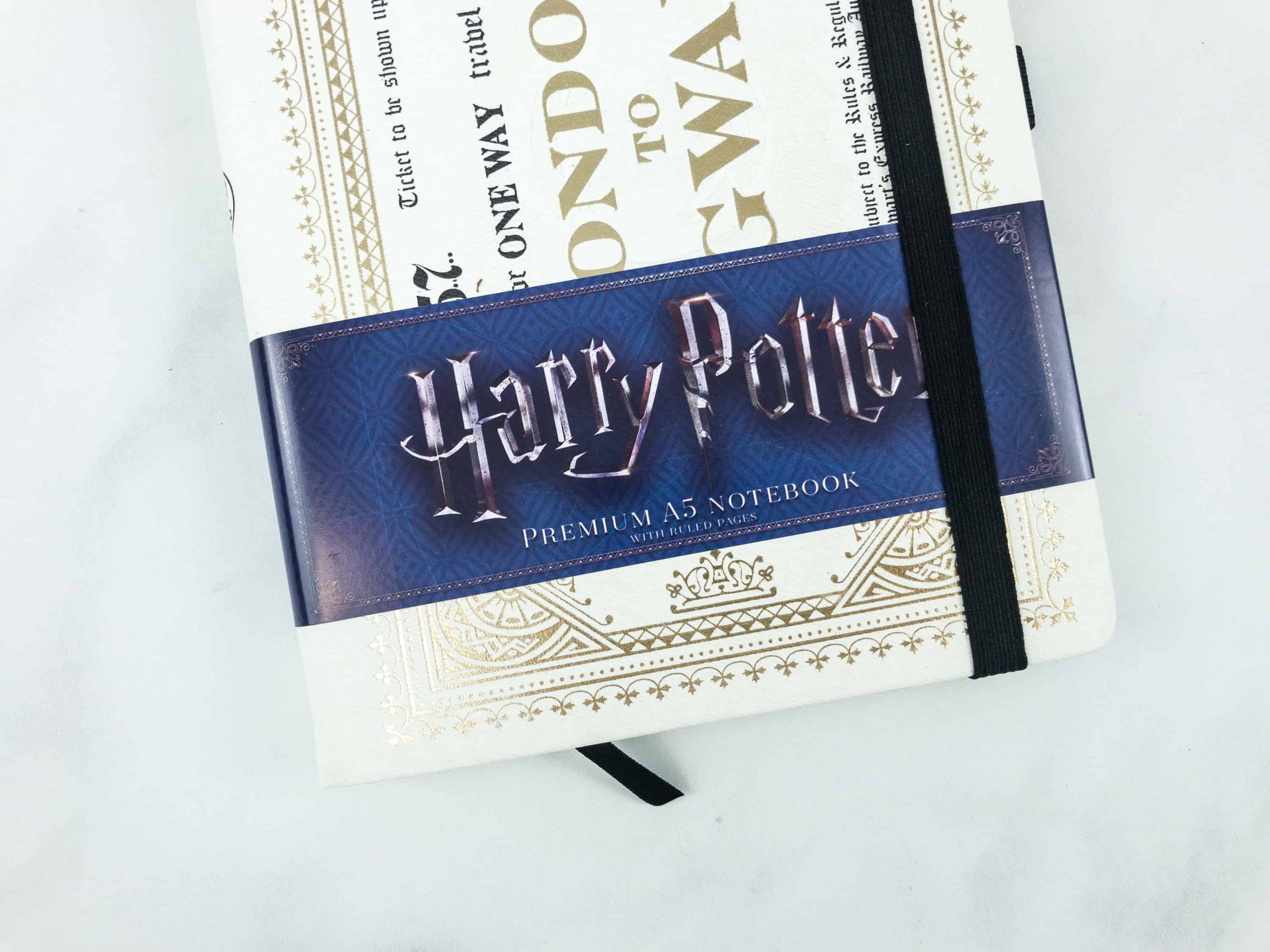 Hogwarts Express Ticket Notebook (£11.99) Every student of Hogwarts needs this special ticket to be able to board the train to the Wizarding School… But subsequent trips don't really require one. I actually love this design used as a notebook cover!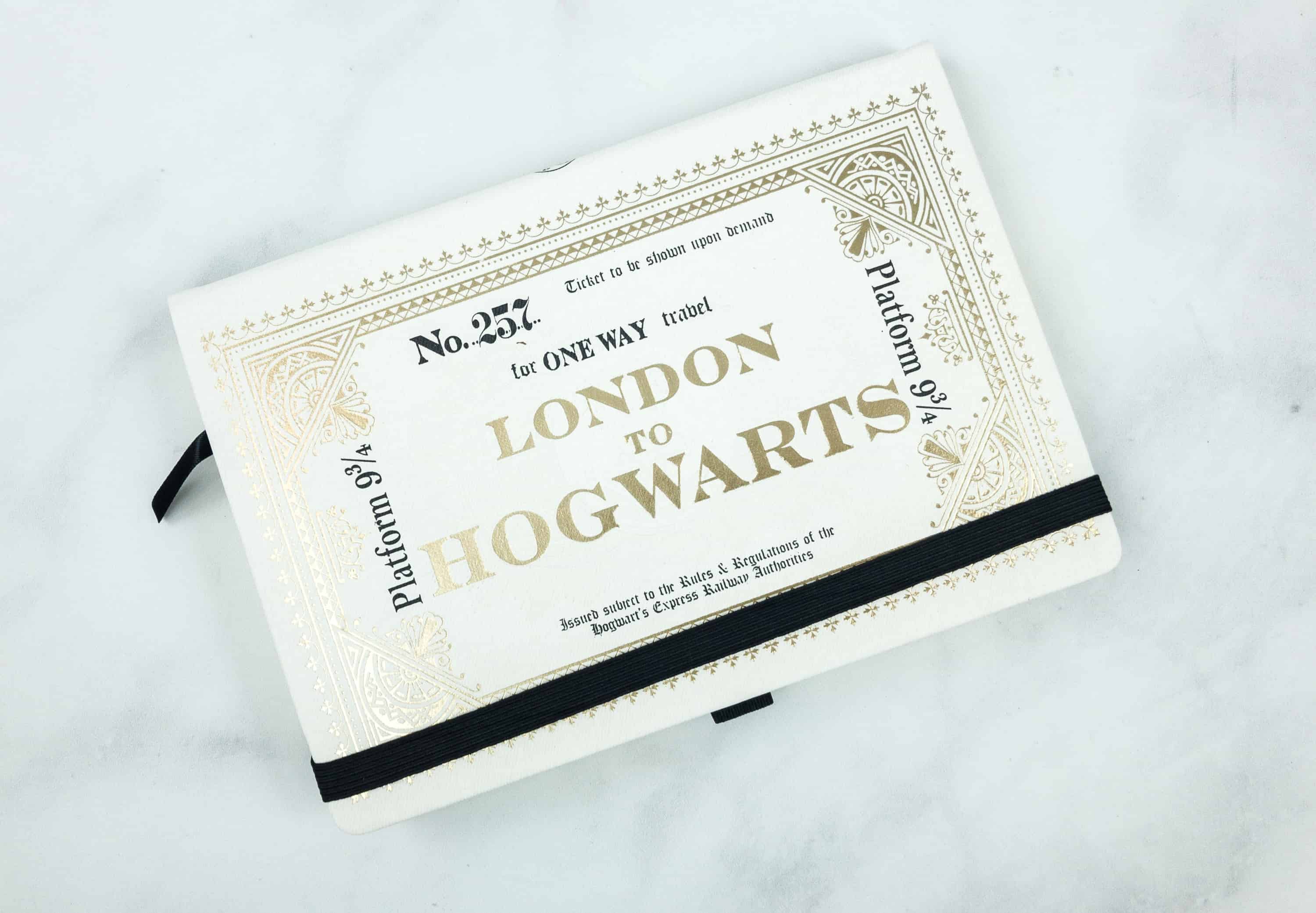 The notebook cover is printed in black and gold, and they look nice on the white background, plus the other sophisticated details too.
The inside features a really nice artwork of the train.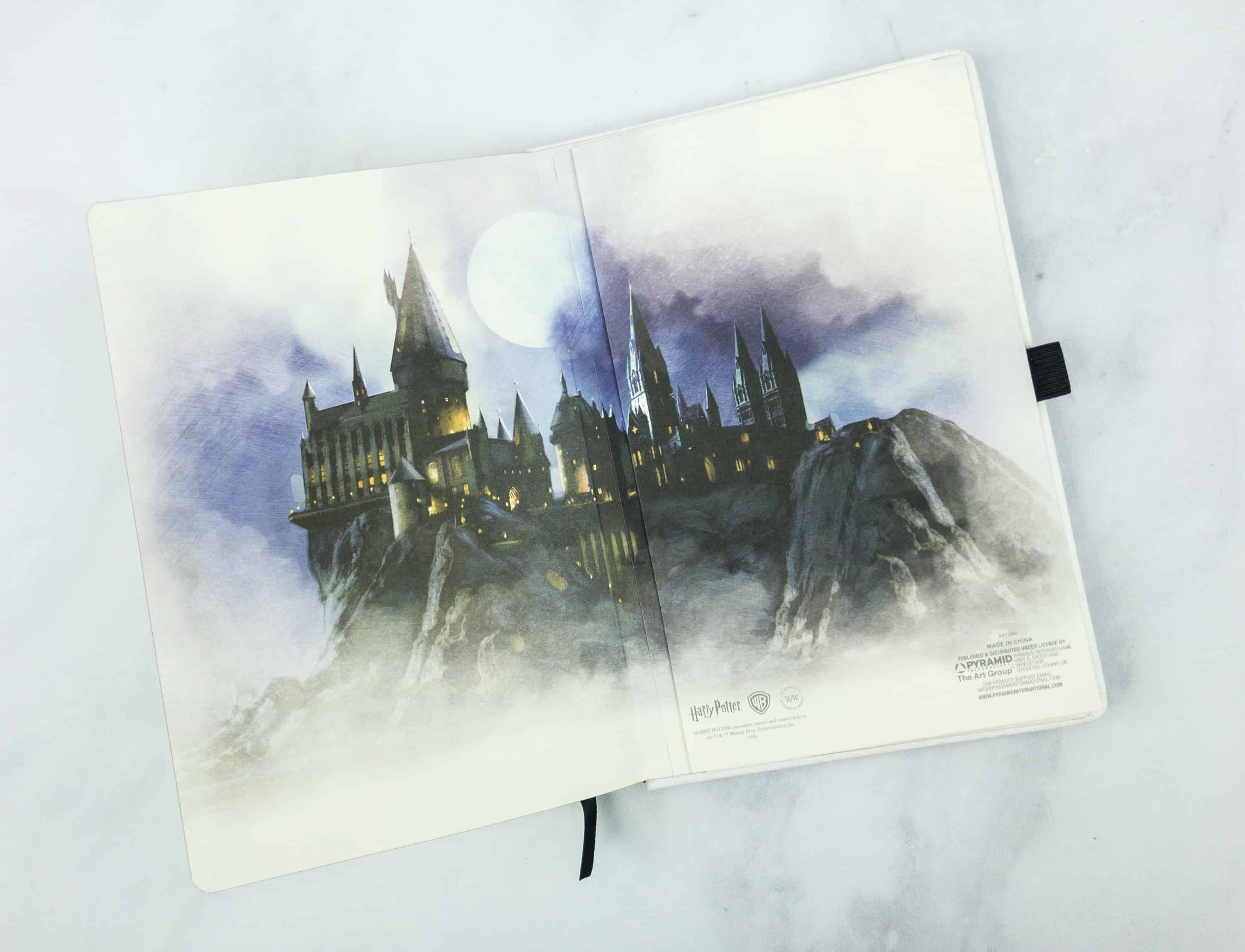 While the other side features the enormous and fantastic Hogwarts castle, which looks more enchanting at night under the full moon!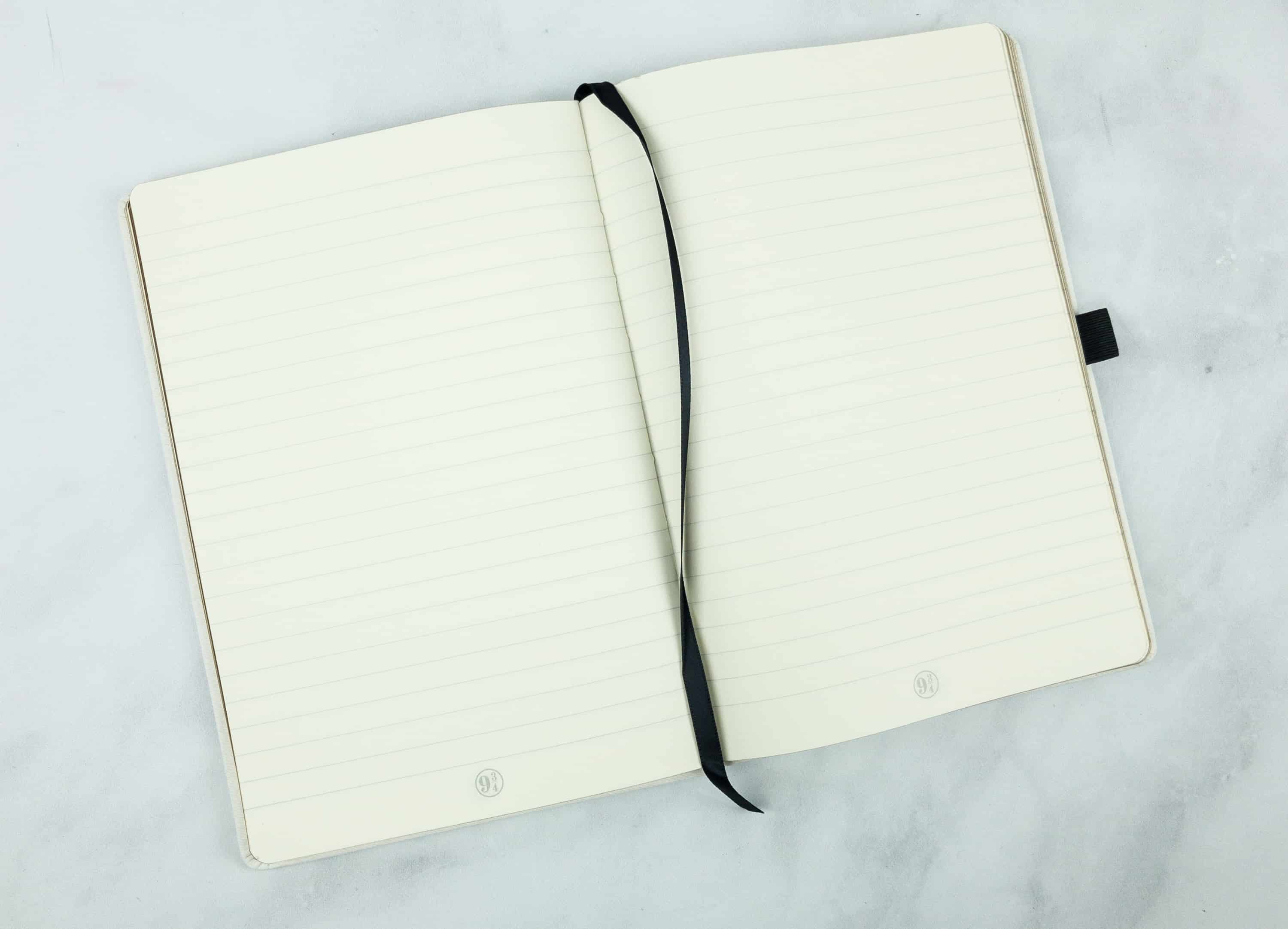 Each page is gridded for more organized scribbles and a ribbon bookmark.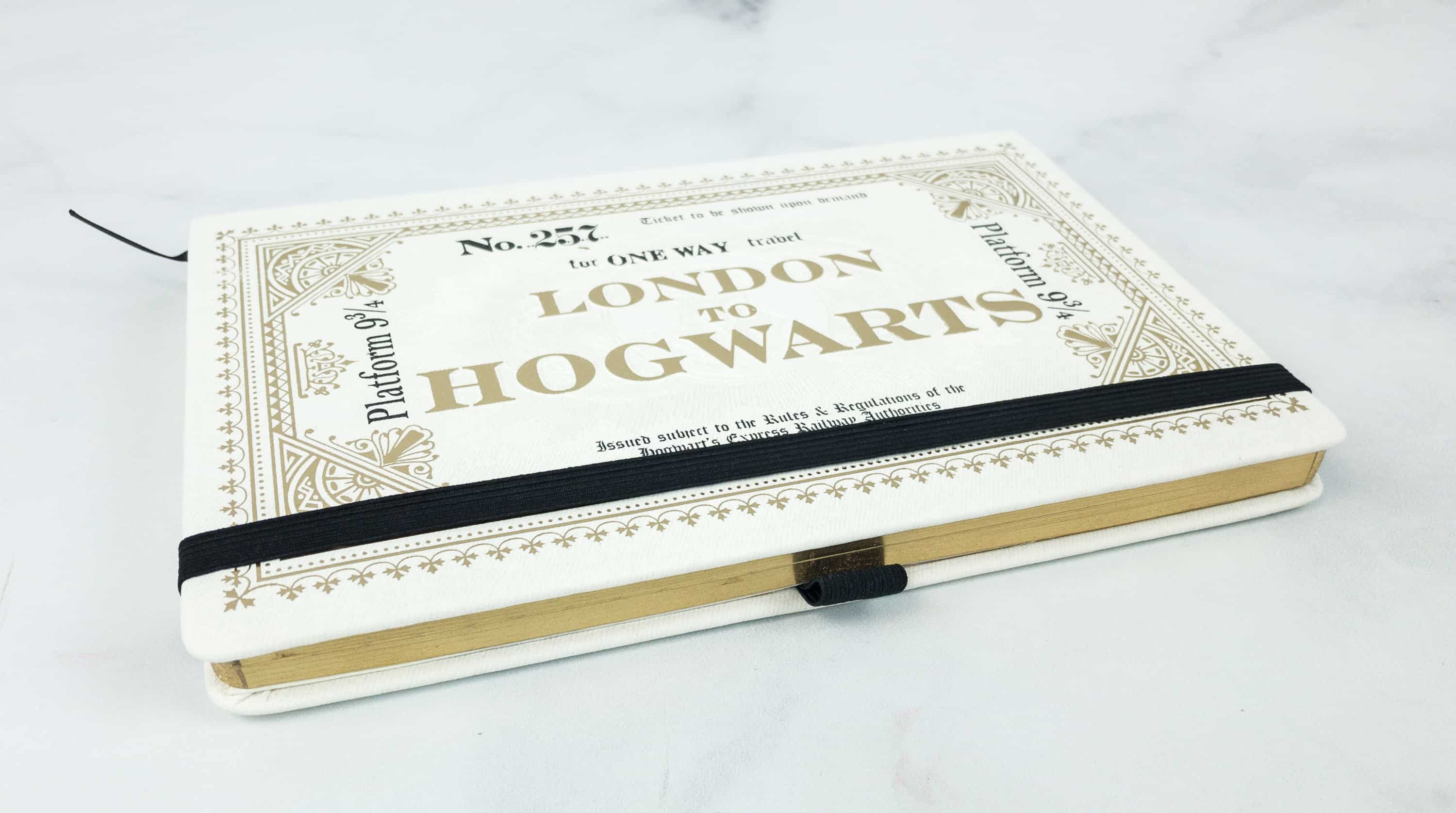 It comes with an elastic closure so that it won't easily reveal what's inside!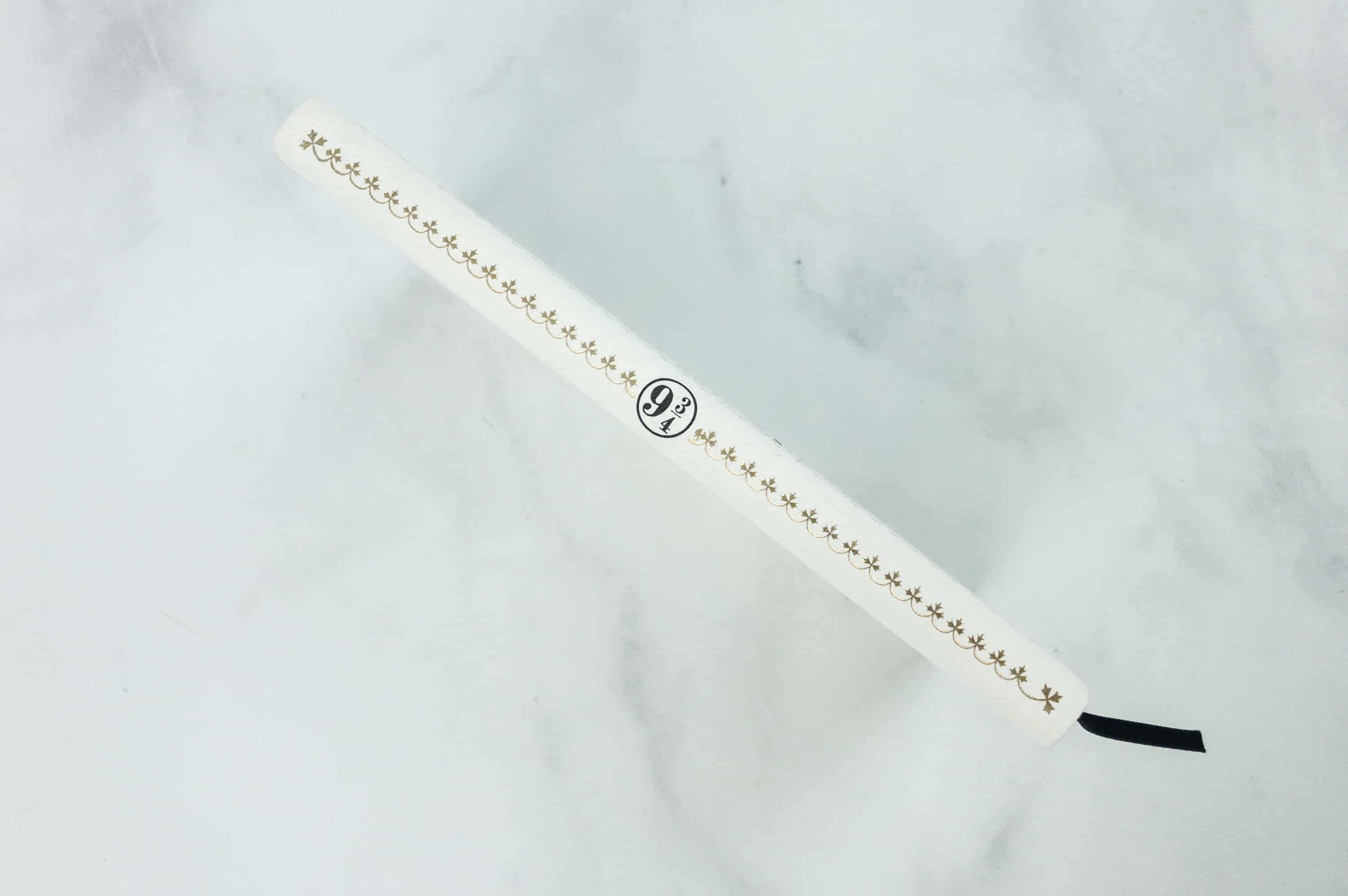 It also has another bookmark, which has an identical design style as the cover.
3D Collector's Limited Edition Patronus Framed Print (£11.99) We got another framed beauty from the box, and it's tagged as a Collector's Limited Edition item!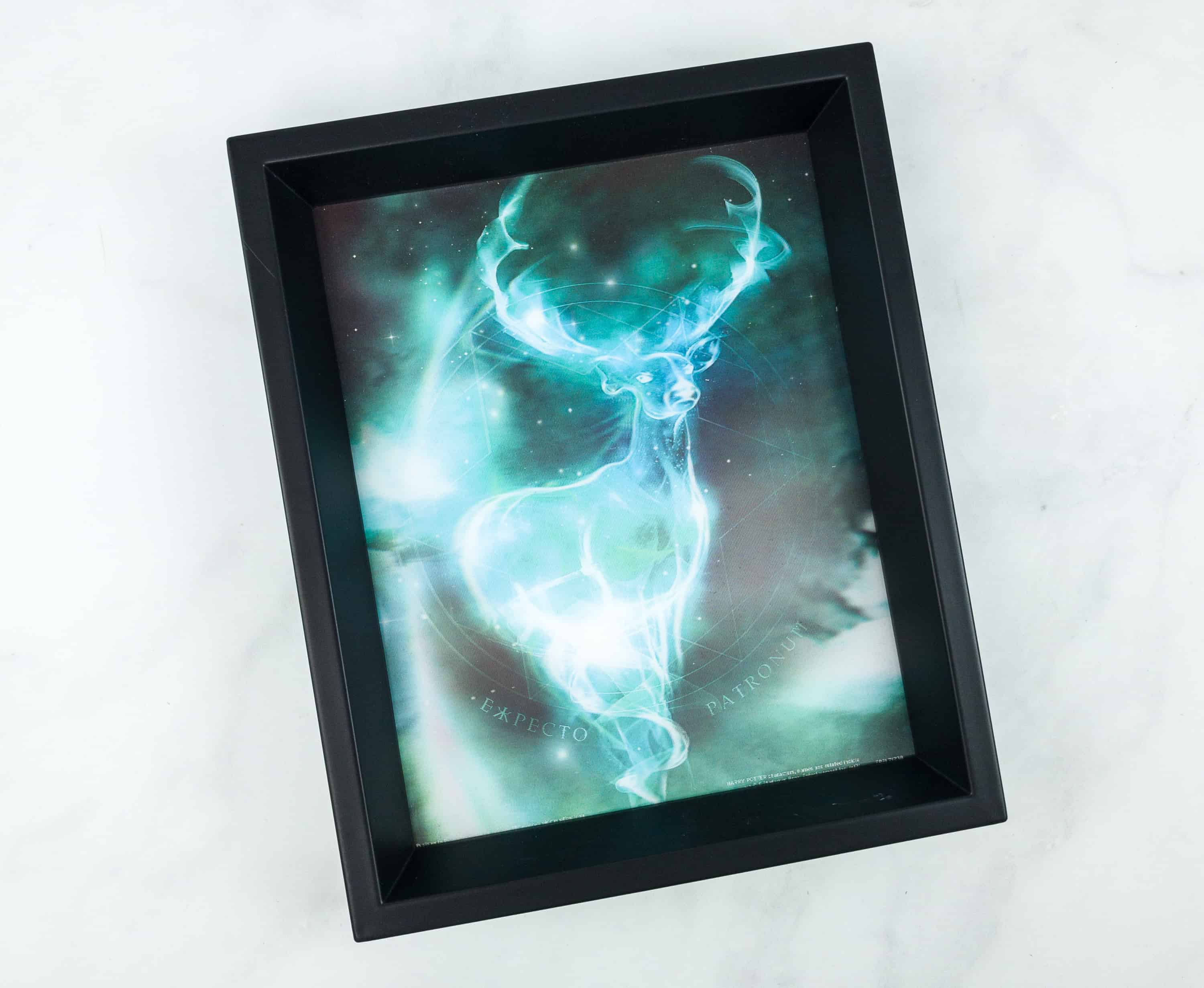 It's Harry's Patronus, the Stag! I love how the high-quality 3D image appears as if it was taken out of the movie screen and made it's way to our house. Of course, it should be framed so I can display it right away! This lenticular artwork is pretty awesome!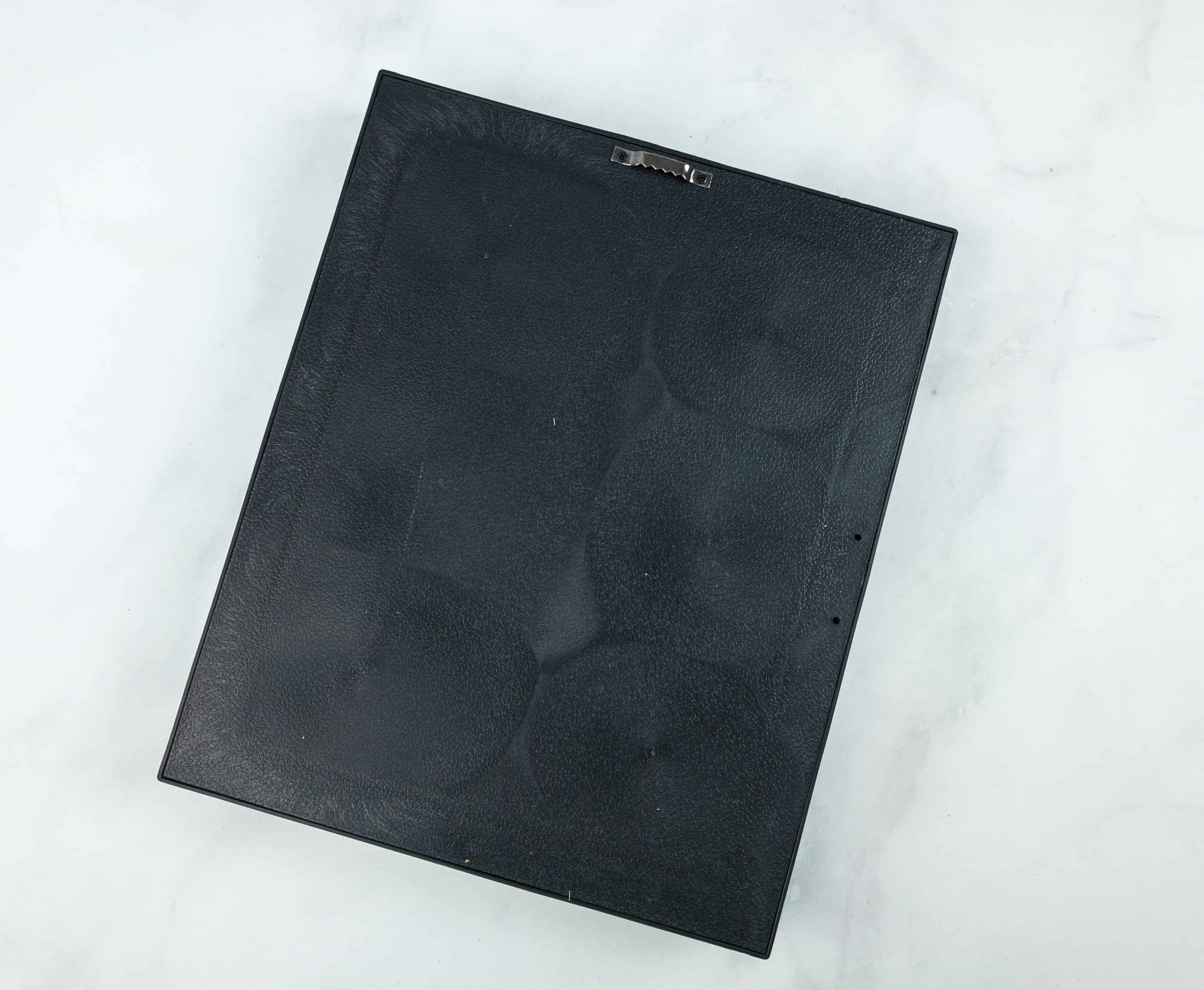 The back of the panel where the beautiful image was encased also has a sawtooth hanger so it can easily be hung.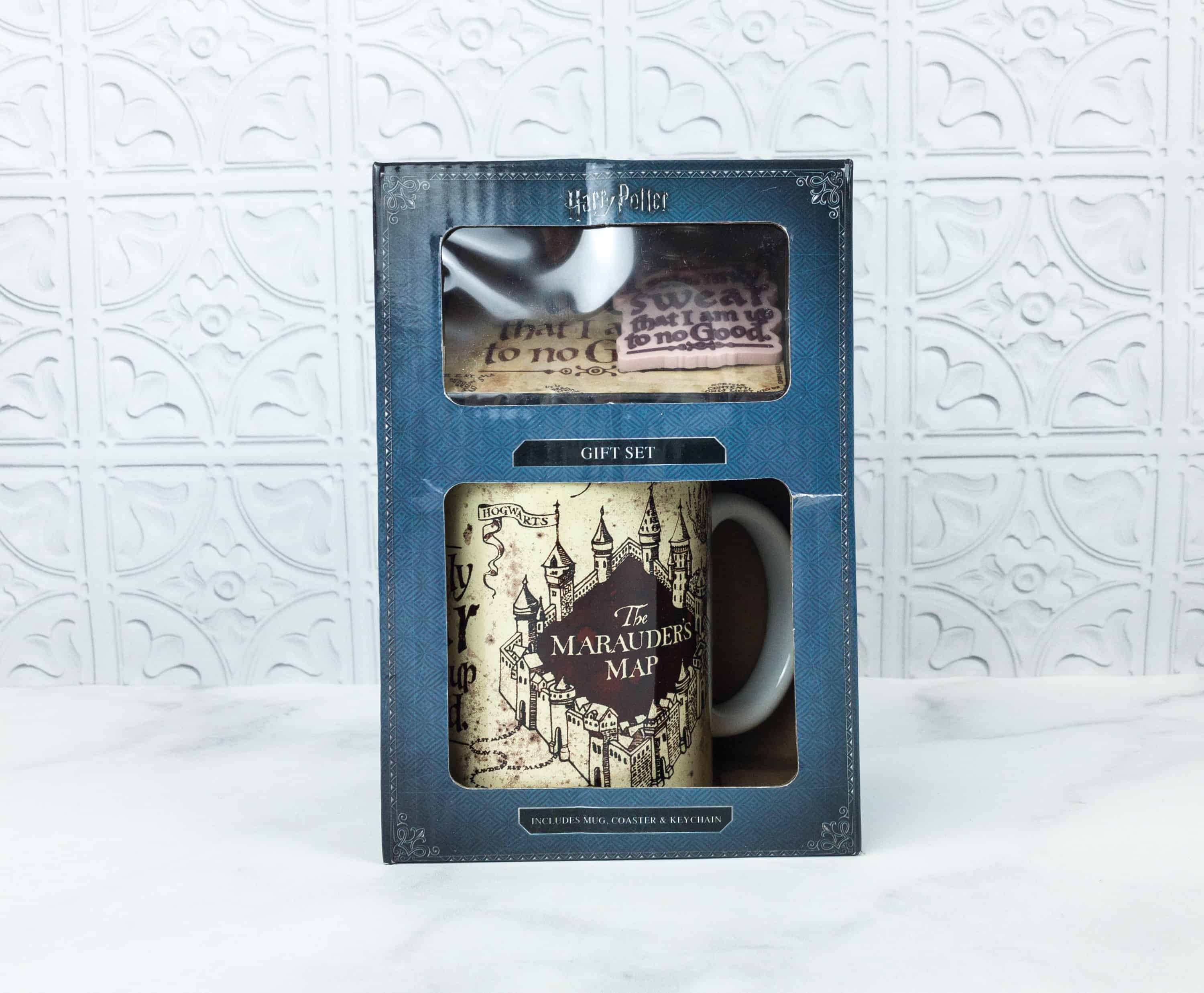 Harry Potter Mug & Coaster Gift Set (£11.99) This gift set is perfect, whether as a gift, for personal use, or if you just want to include it on your Potter collection shelf!
One side of the cool mug features the covers of the Hogwart's revealing map!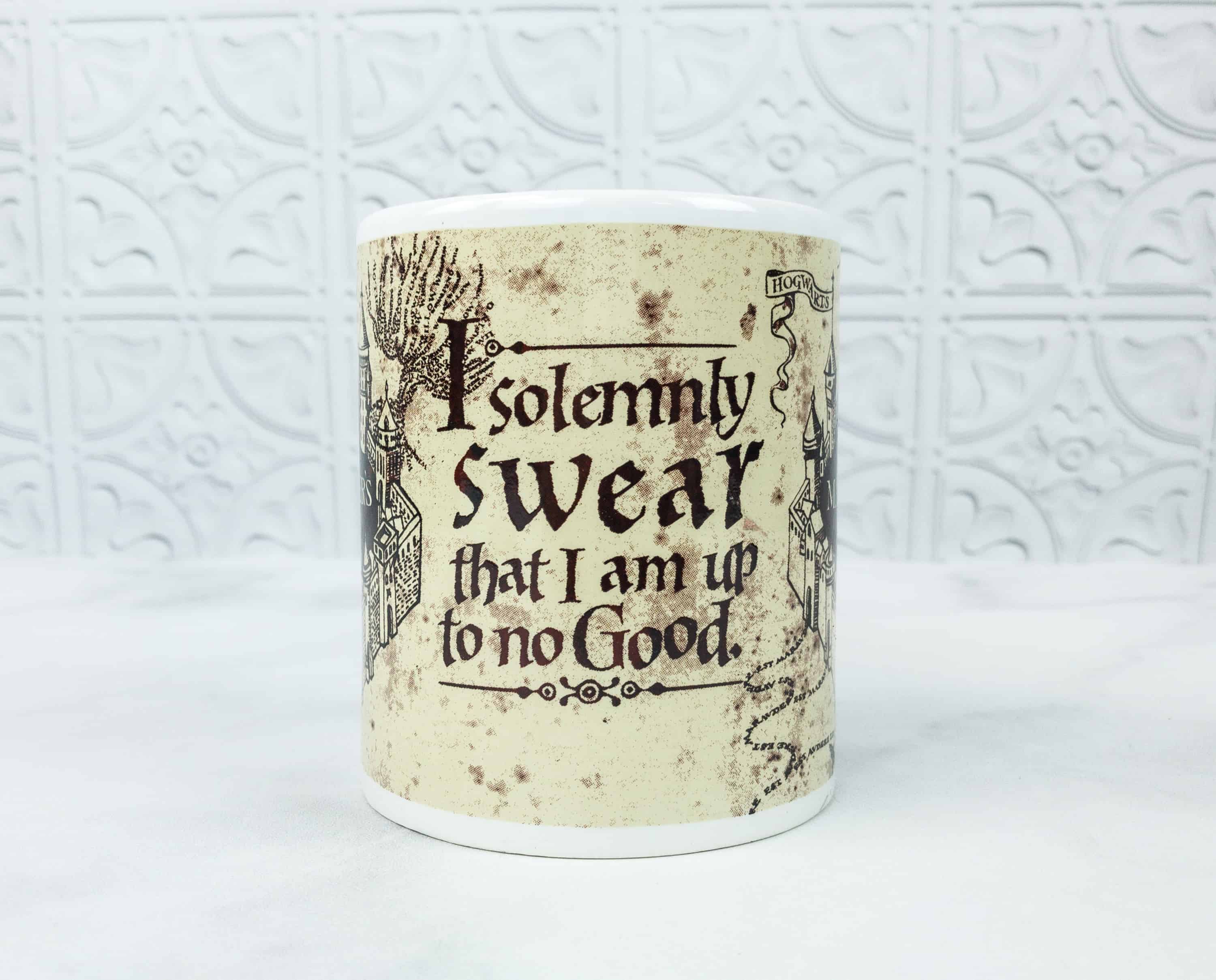 While the other side has the phrase that will activate the map.
Also included in the gift set is a keychain, also bearing the same phrase as what's written on the mug.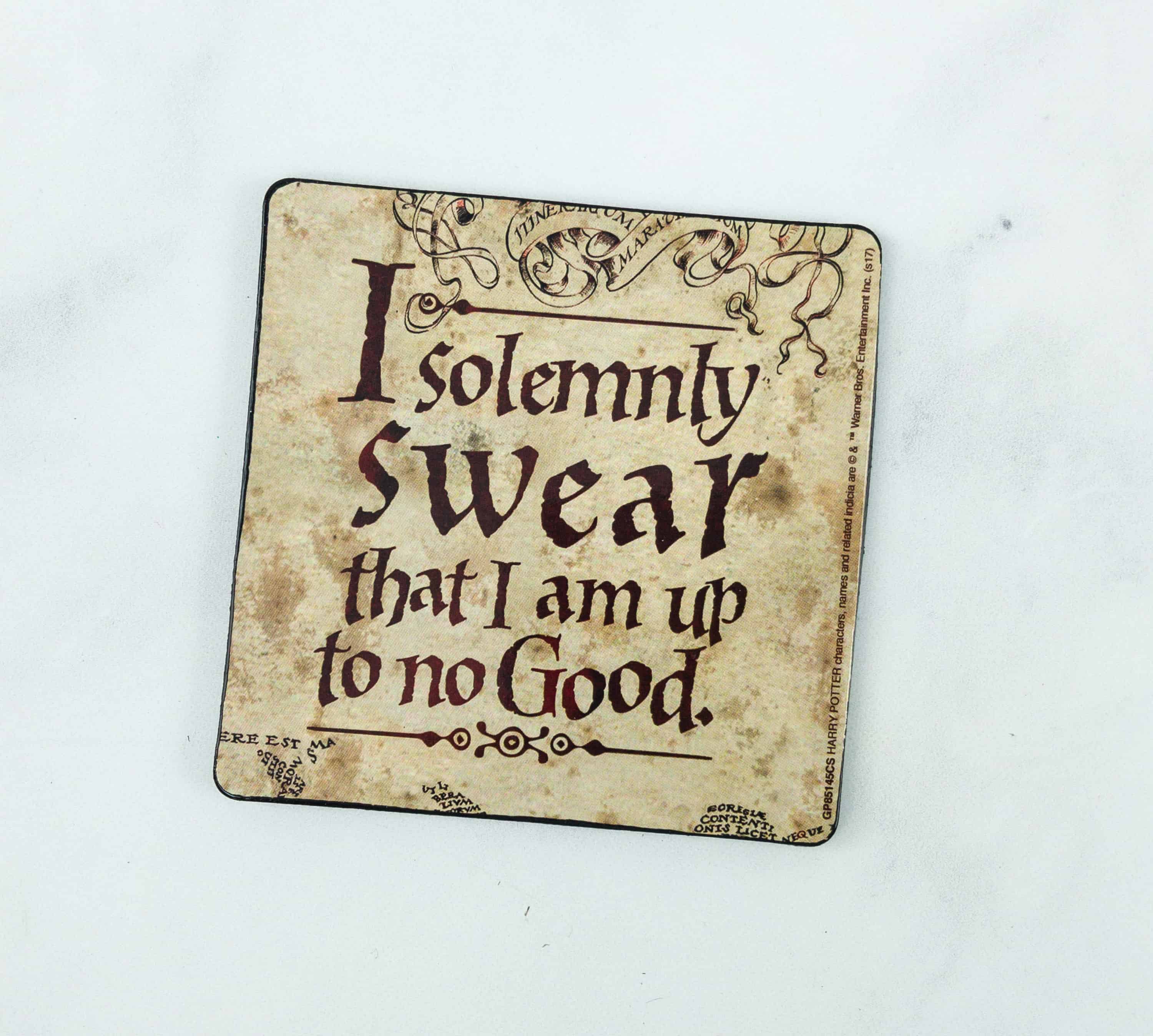 Also, if you got a mug, it's just right to pair it with… A coaster! It also has the same design as the map, also bearing the Marauder's phrase that definitely describes them!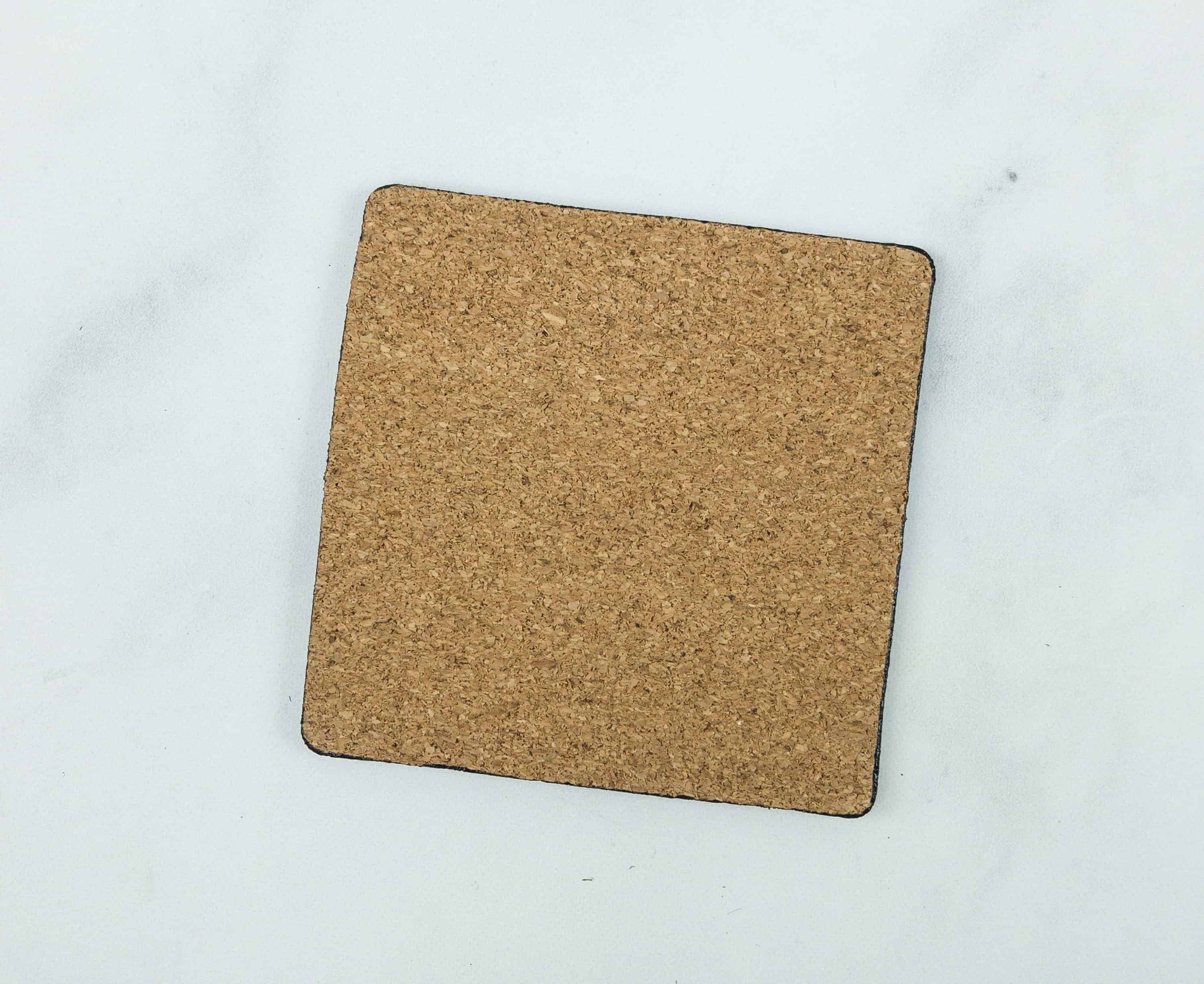 The coaster has a cork back, which made it non-slip, just perfect to hold the container of your preferred concoction.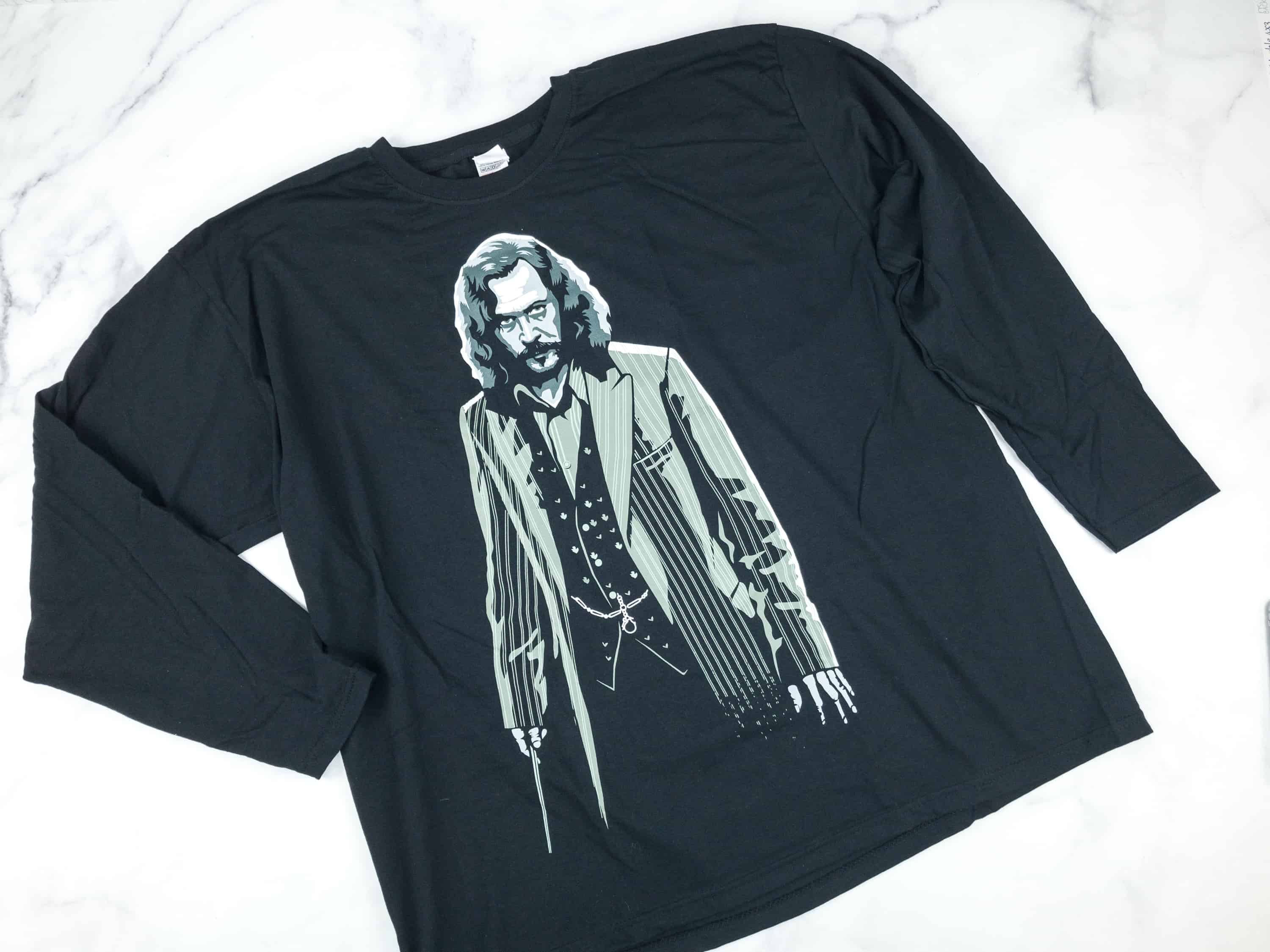 Sirius Long-Sleeve T-Shirt (£15.99) This month's long sleeve shirt features non-other than Harry's godfather, Sirius Black!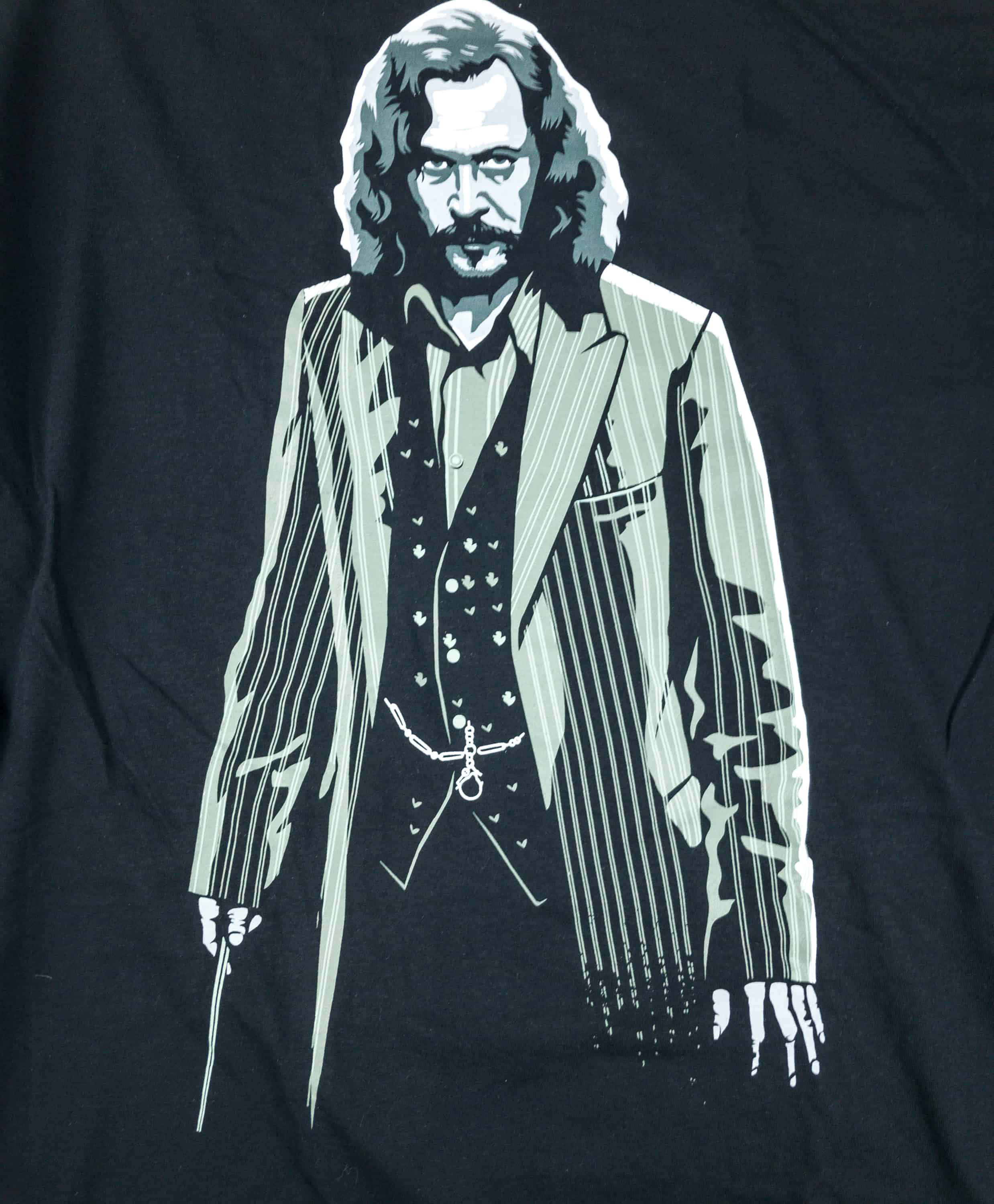 This would look great if they also included Padfoot as a part of the background, but nevertheless, it's still has a good design. I always get fascinated with a total black piece of clothing designed with white and gray prints. Also, we can see that Sirius here is wearing the same outfit he wore during the battle at the Ministry of Magic. I just don't want to remember what happened after…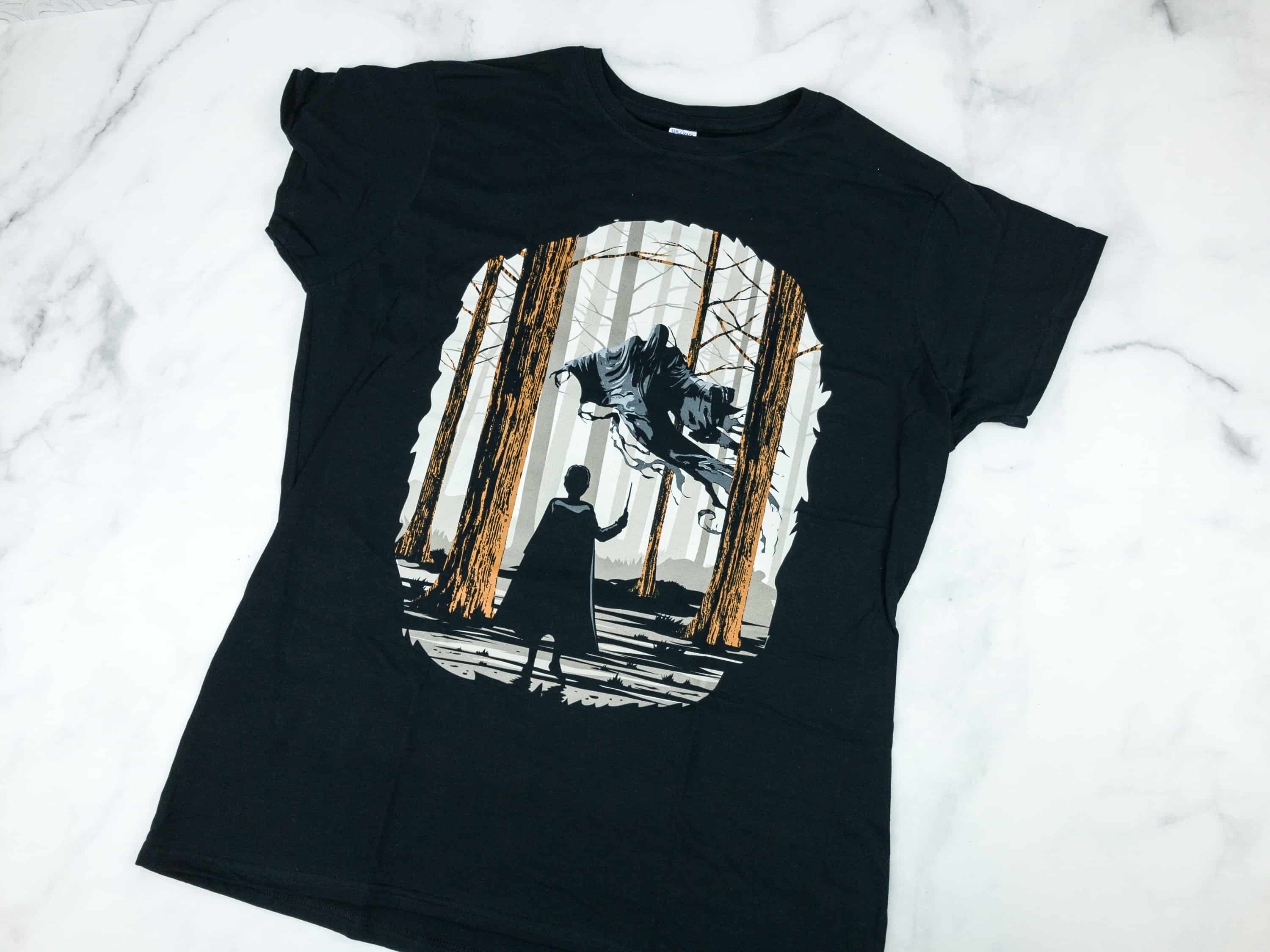 Dementor T-Shirt (£9.99) Another "battle" designed wearable is this tee that shows Harry facing one of the darkest creatures in the series, a dementor.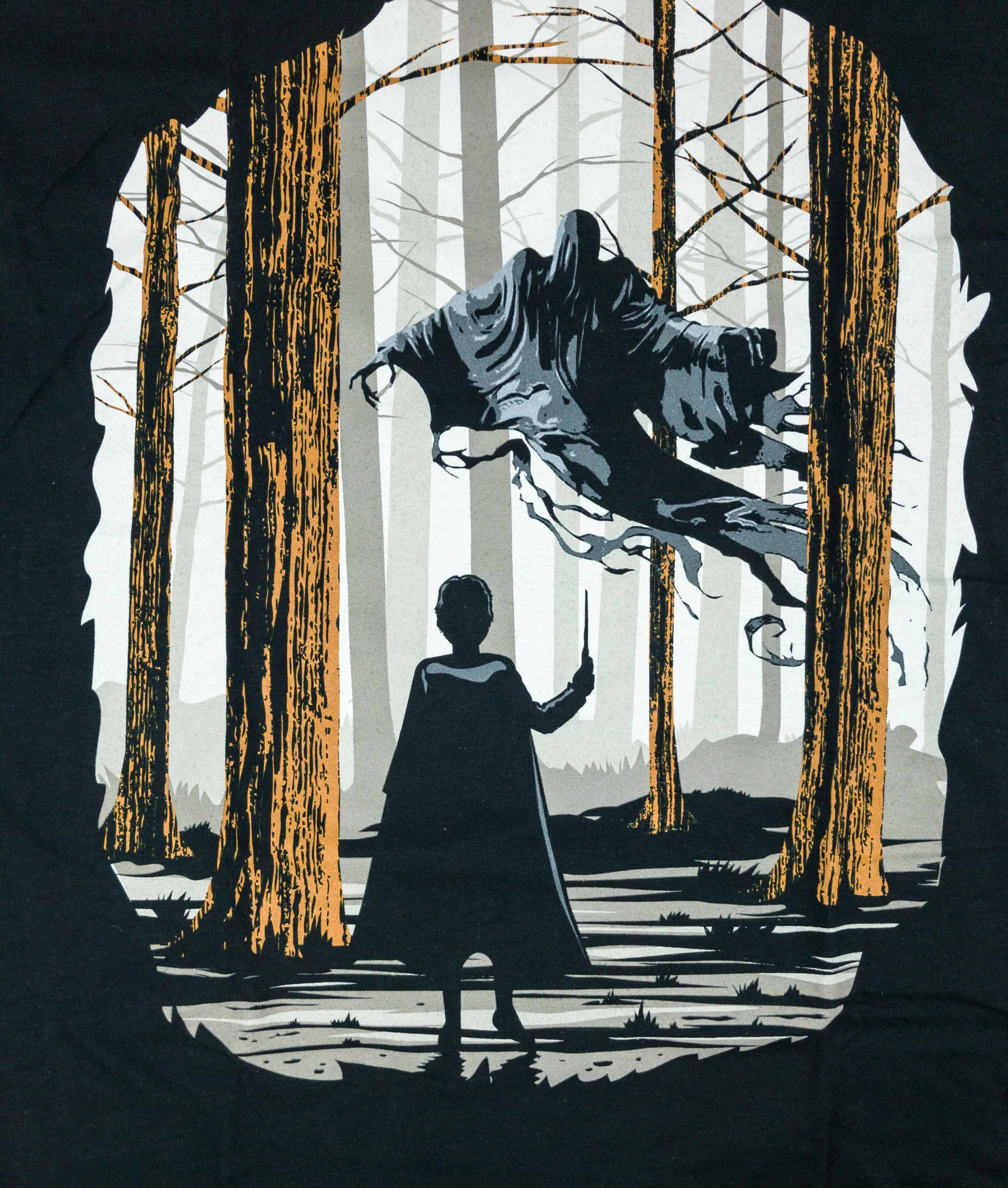 The design is cool. Can't help but exclaim "Expecto Patronum!"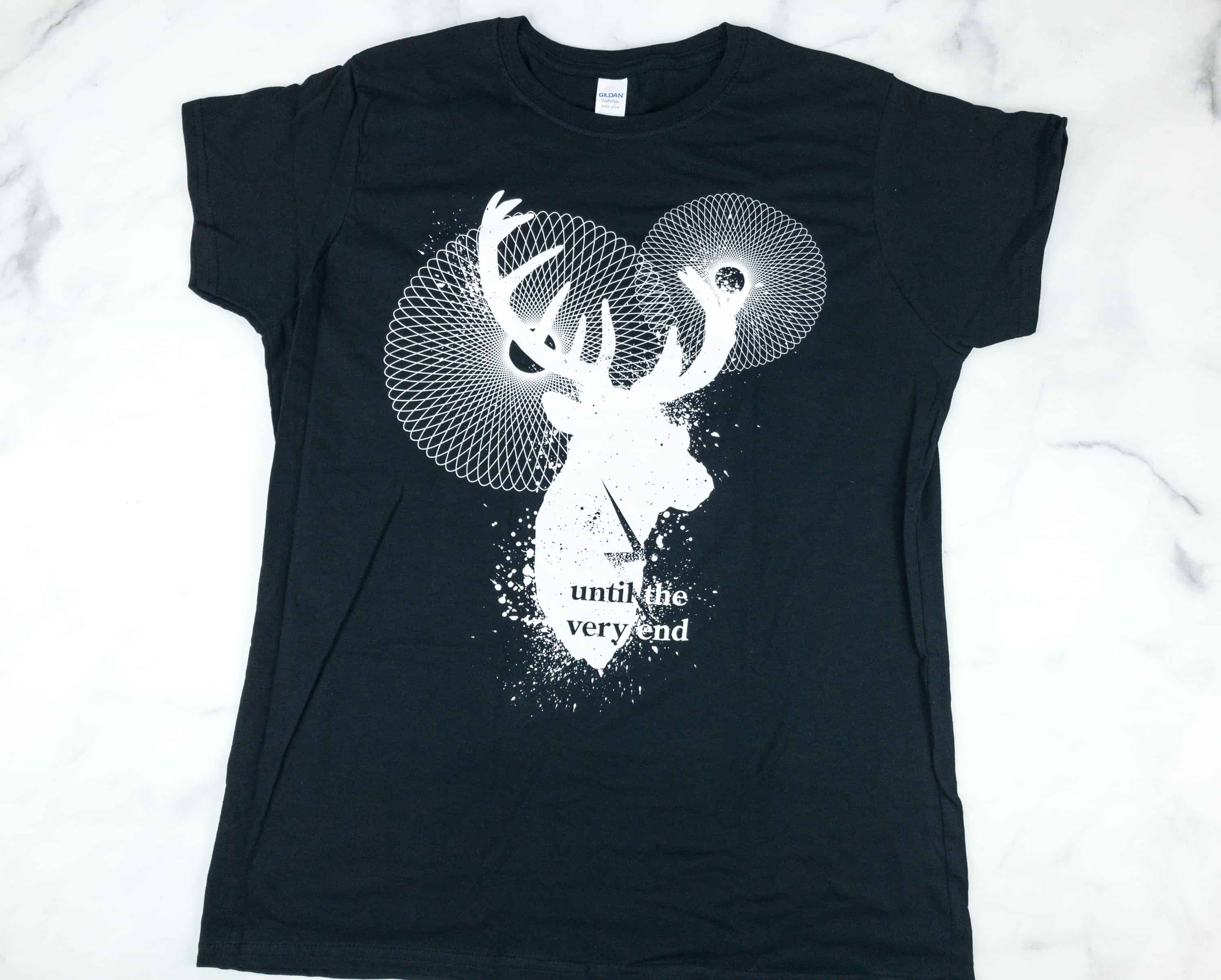 Patronus T-Shirt Until The Very End  (£9.99) Lastly, here's a shirt that again features one of the most grandiose Patronuses ever in the Wizarding World, Harry's (or maybe James') Stag!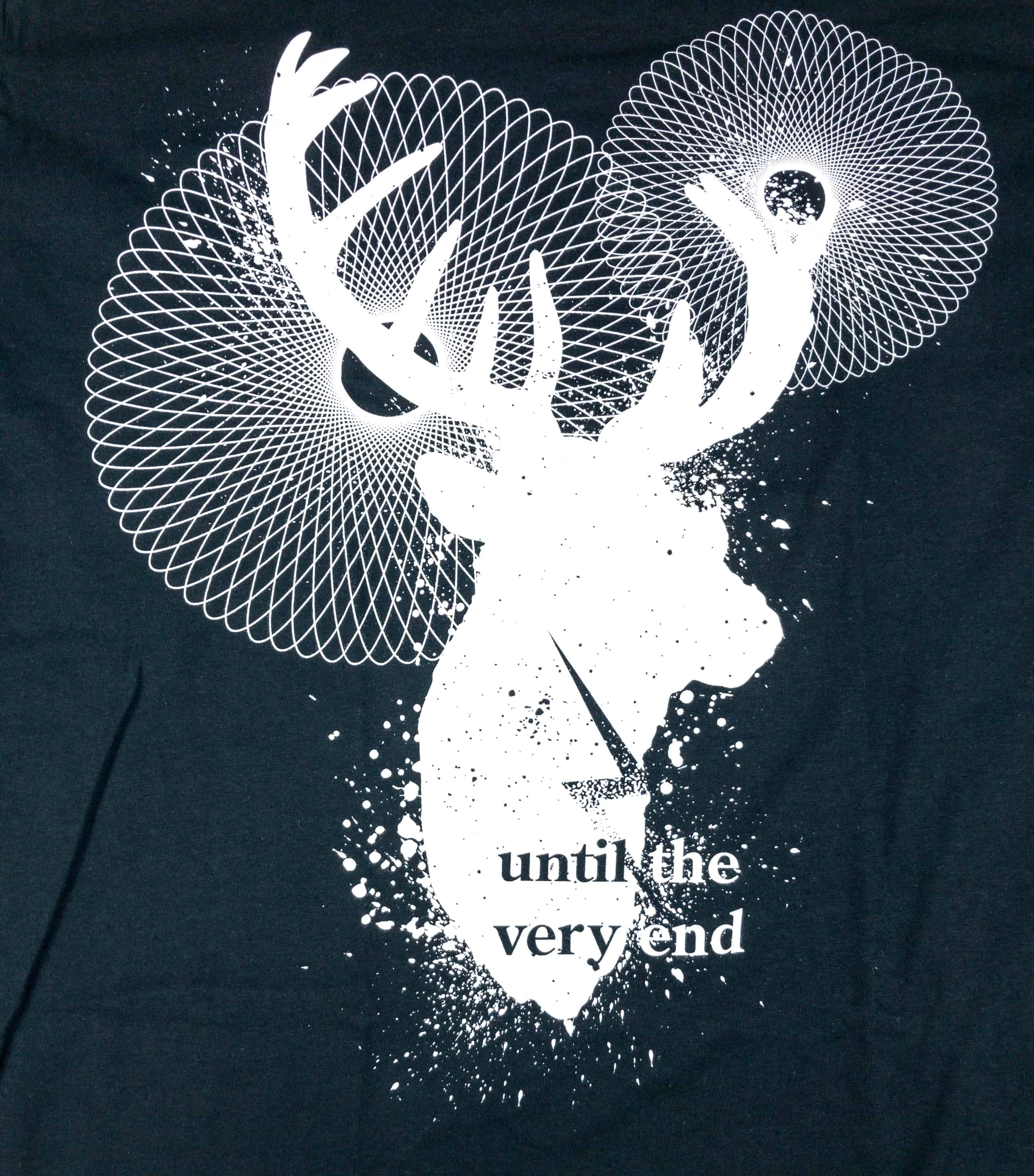 That catchphrase is really good! Yes, Harry will definitely fight "until the very end." It's a great thing that all of his loved ones, even those who are already departed, are in full support of his fights. And this design also proves that he is as strong as a Stag. The shirt is really special! I love that the Stag looks like it's glowing with those added effects located behind its antlers.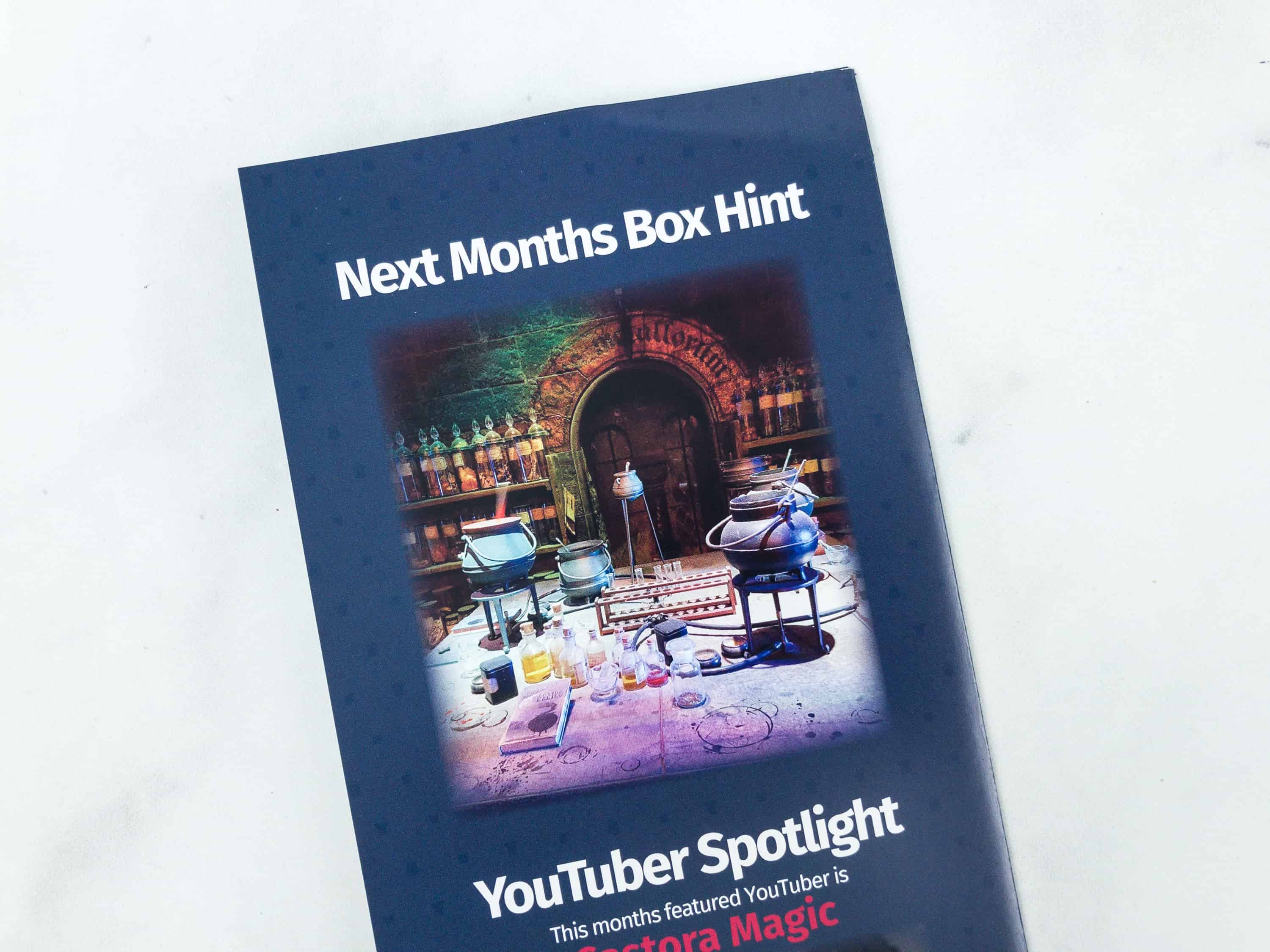 Are you excited about what's brewing on the next box? We sure are!
We love how Special Edition boxes deliver and even exceed our expectations! This particular box included a lot of wearables and other items for everyday use. The prints are beautiful as always. I like white prints on black as the overall color emphasizes each design and make them look like glowing. The framed Patronus is really gorgeous too! So far, the Potterheads in all of us are very much contented with this box, but we're looking forward to the upcoming boxes!  One thing of particular note – this subscription originally emphasized an exclusive Displate in every box, and this one didn't have it. I think this is a really good thing – committing to a particular kind and brand (and particularly unique) of item in every box that's not just "a wearable" was quite odd. I think this is a great change, although I do hope to see exclusive Displate artwork in the future!
What did you think of the special edition World of Wizardry Geek Gear box?
Visit Geek Gear World of Wizardry Special Edition to subscribe or find out more!