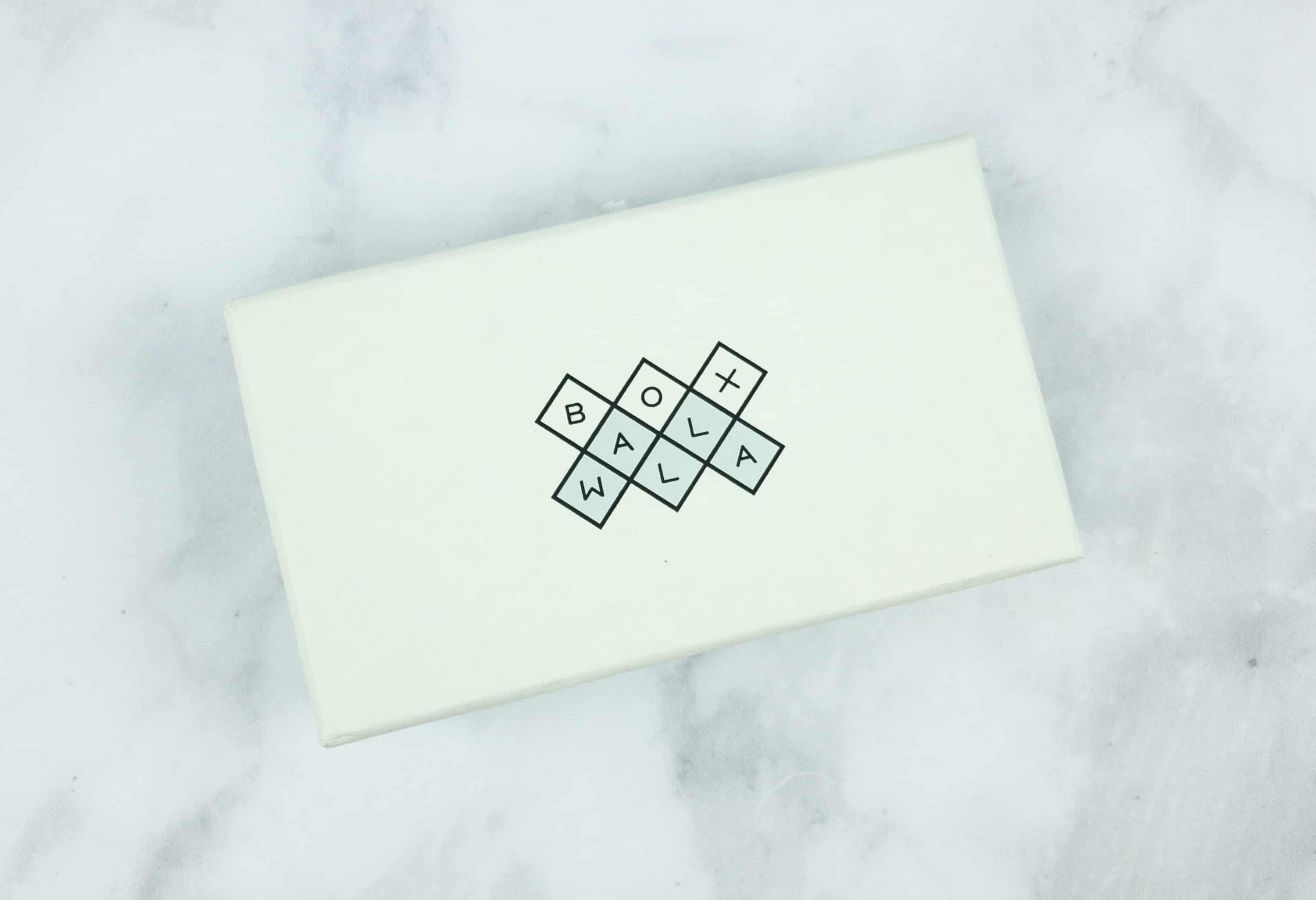 Boxwalla Beauty Box is a bi-monthly beauty subscription box that contains non-toxic and cruelty-free products sourced from artisans in the US.
Boxwalla is a subscription box company that offers four themes – natural beauty, artisanal food, international film, or books! With Boxwalla, you'll be able to discover great artisans and artists from across the globe.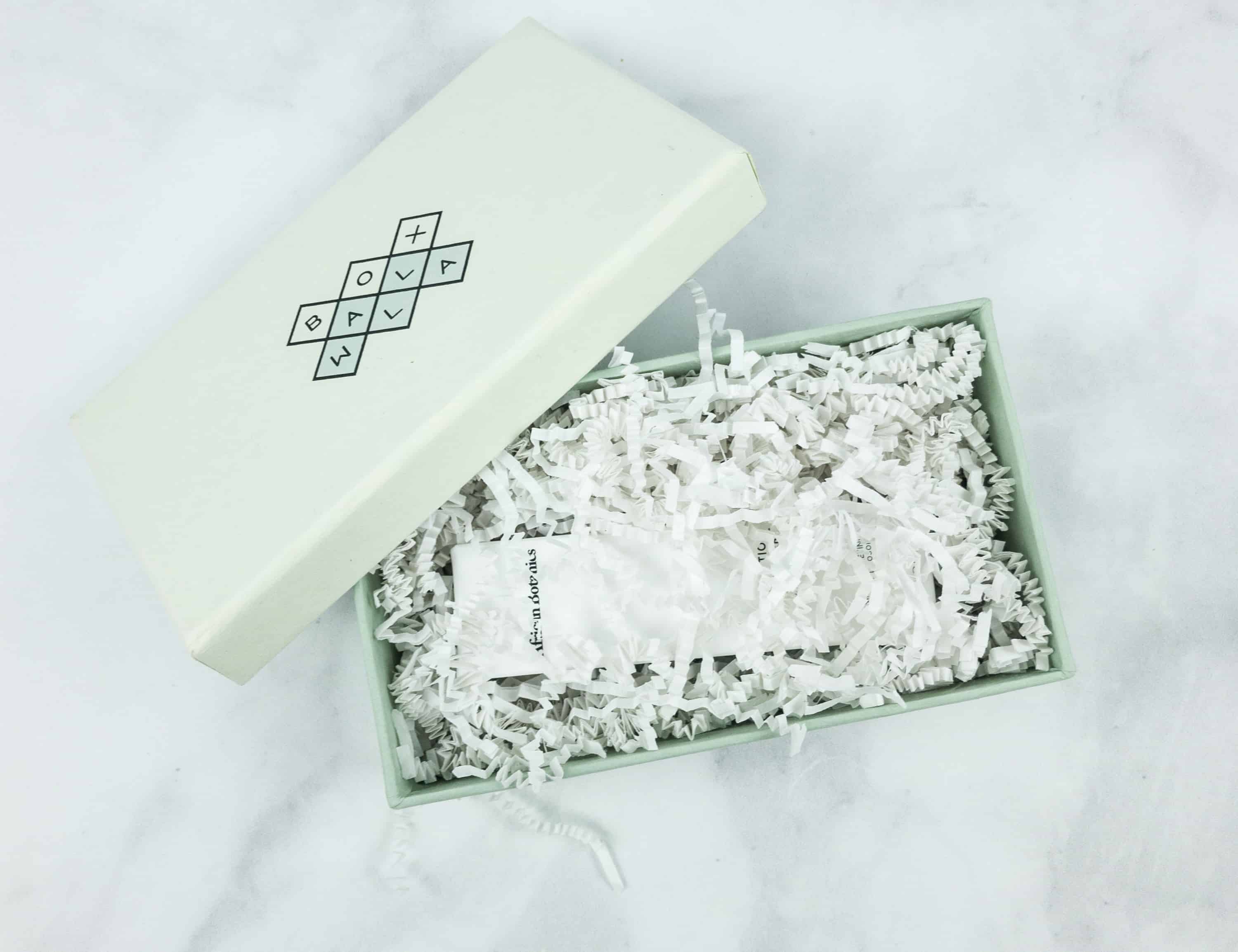 The box itself is a luxe cotton rag paper covered box handcrafted by artisans in Rajasthan, India, and no child labor is ever used. The outside of the reusable box indicates which variety of Boxwalla you received. I love how the box itself supports socially and environmentally conscious goals.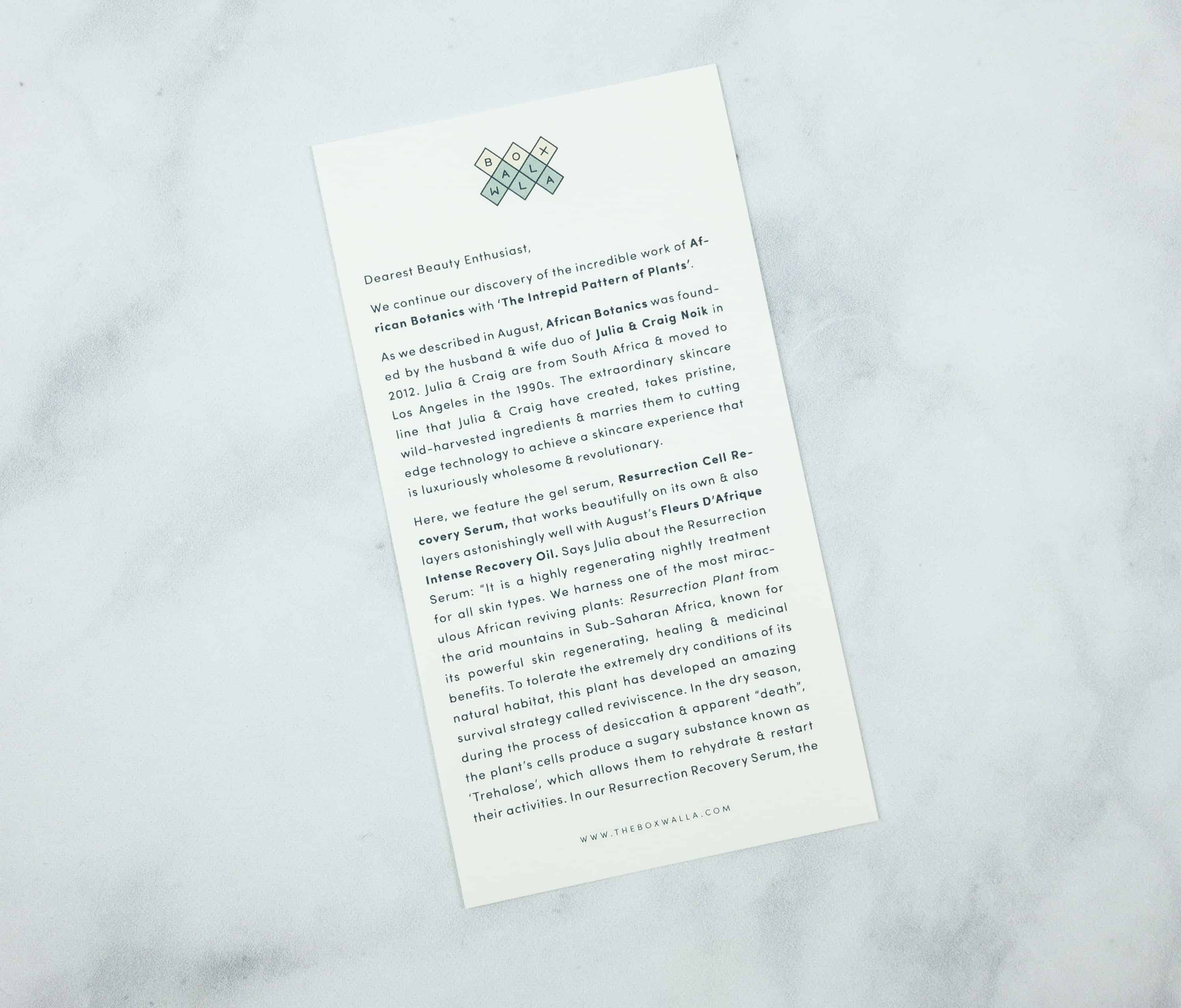 The information card is a letter from "The Drunken Boxwallas" detailing each of the products. The theme this month was The Intrepid Pattern of Plants.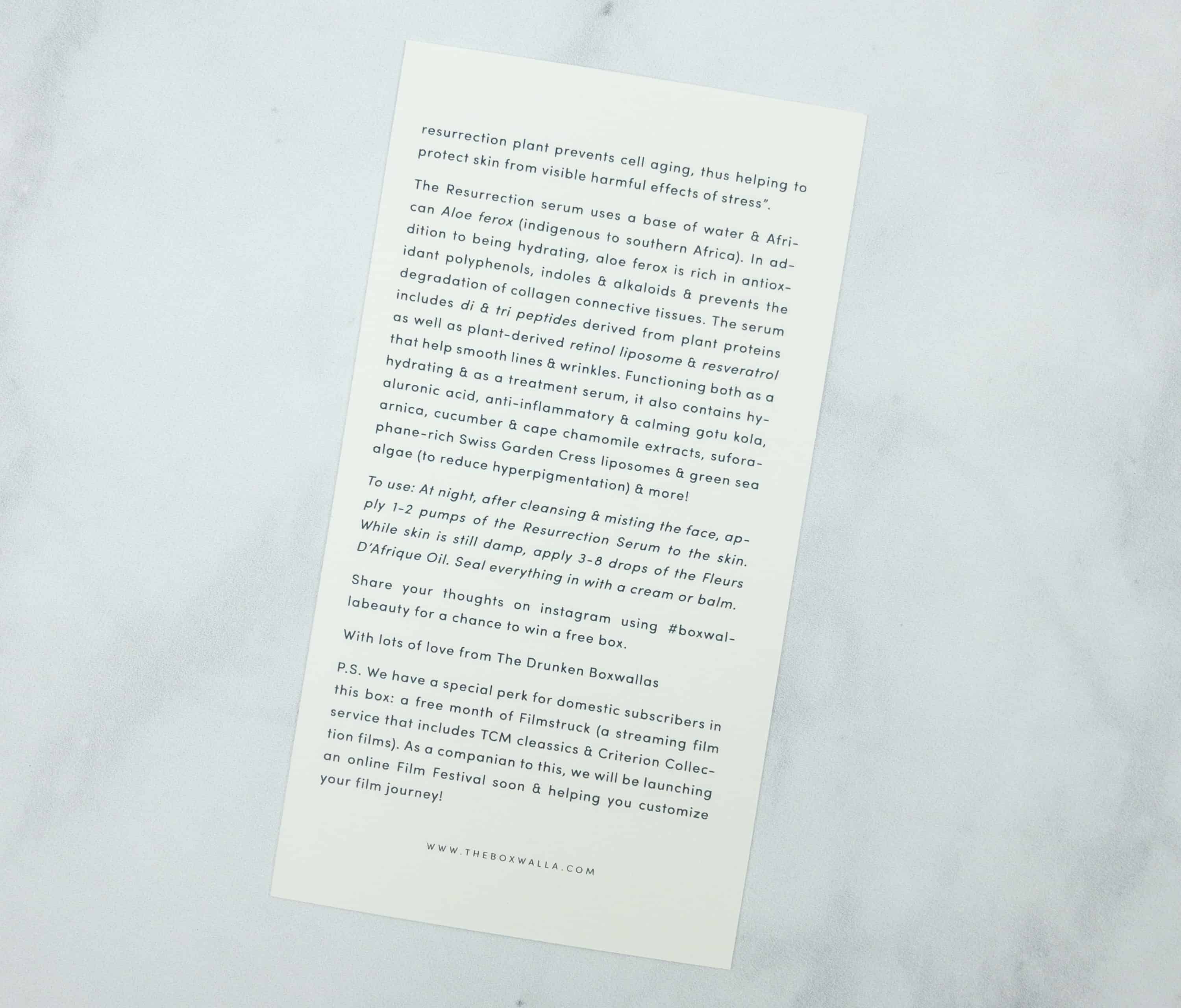 They also remind the subscribers to share their thoughts about the box on Instagram using #boxwallabeauty for a chance to win a free box.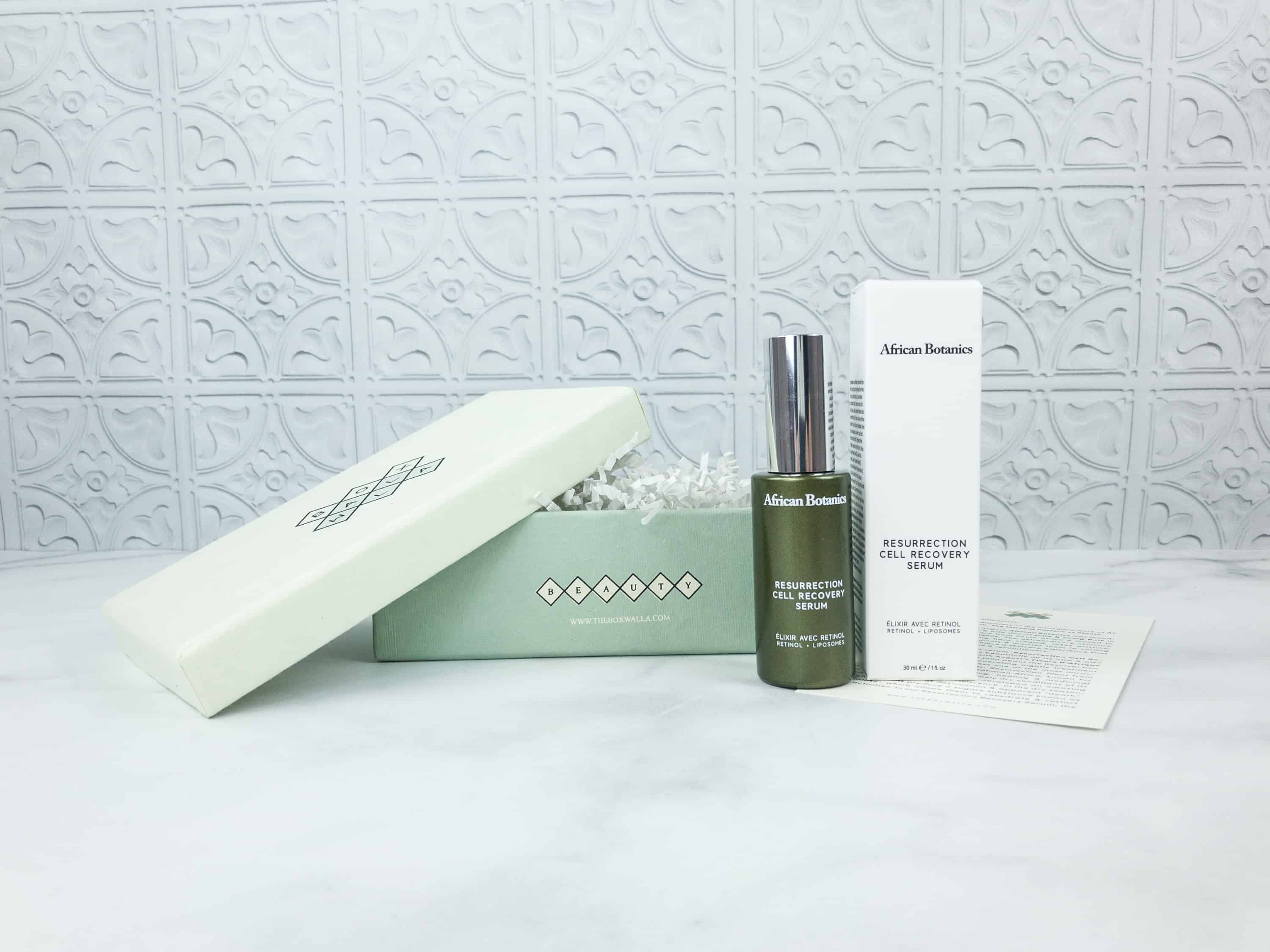 Everything in the October 2018 Boxwalla Beauty Box!
African Botanics Resurrection Cell Recovery Serum ($160) This anti-aging serum lifts, firms, and brightens your complexion. The gel-like texture increases collagen synthesis and reduces wrinkles and fine lines. It's also effective in diminishing the harmful effects of the sun's rays, as well as with time and pollution.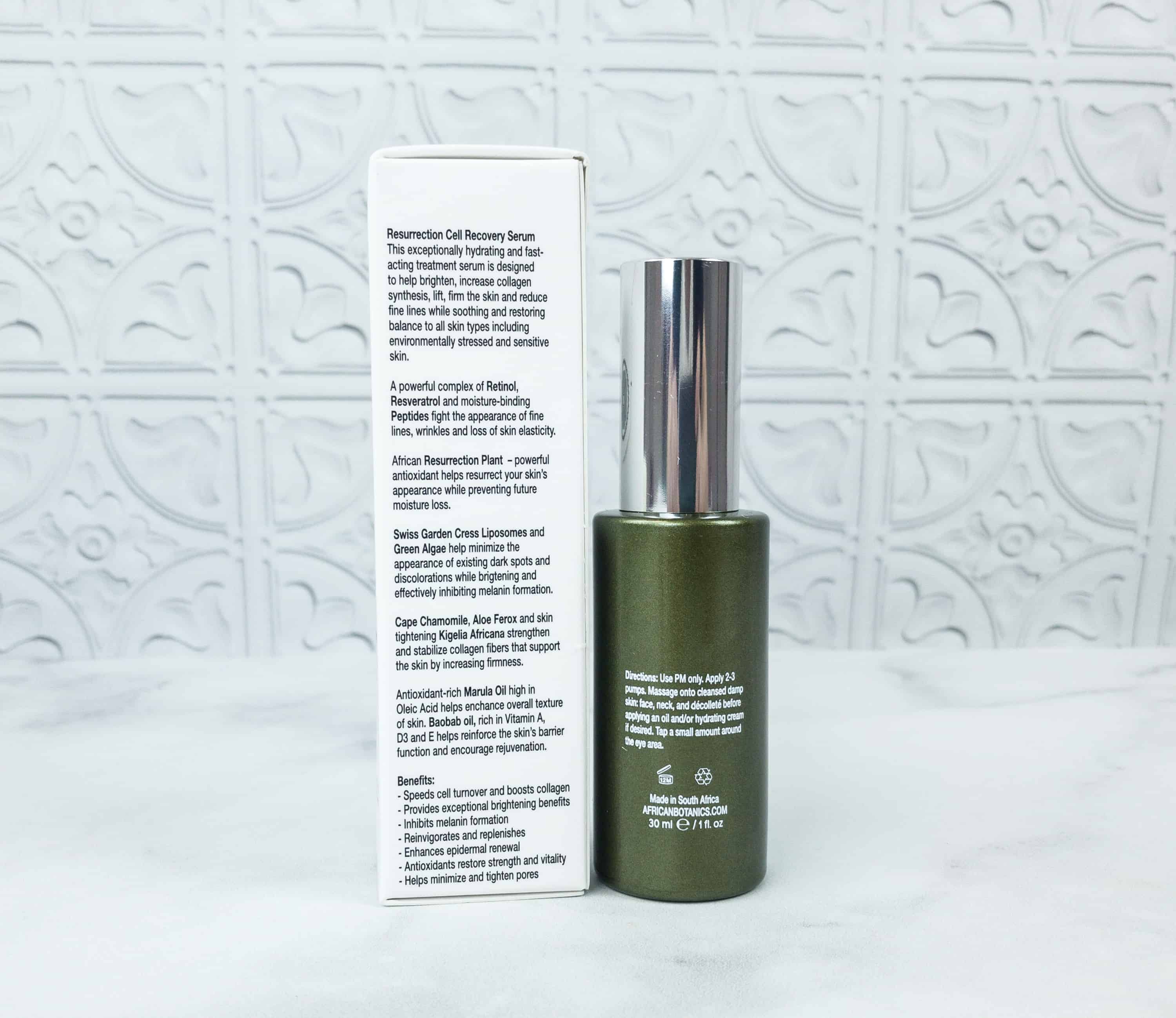 It contains Swiss garden cress liposomes and green sea algae that minimize dark spots, as it exfoliates and refines. The serum also has anti-inflammatory and calming ingredients such as African aloe ferox, arnica, Gotu kola, cucumber, and Cape chamomile extracts. I think you can name all the good ingredients in South Africa and you can find them in this serum.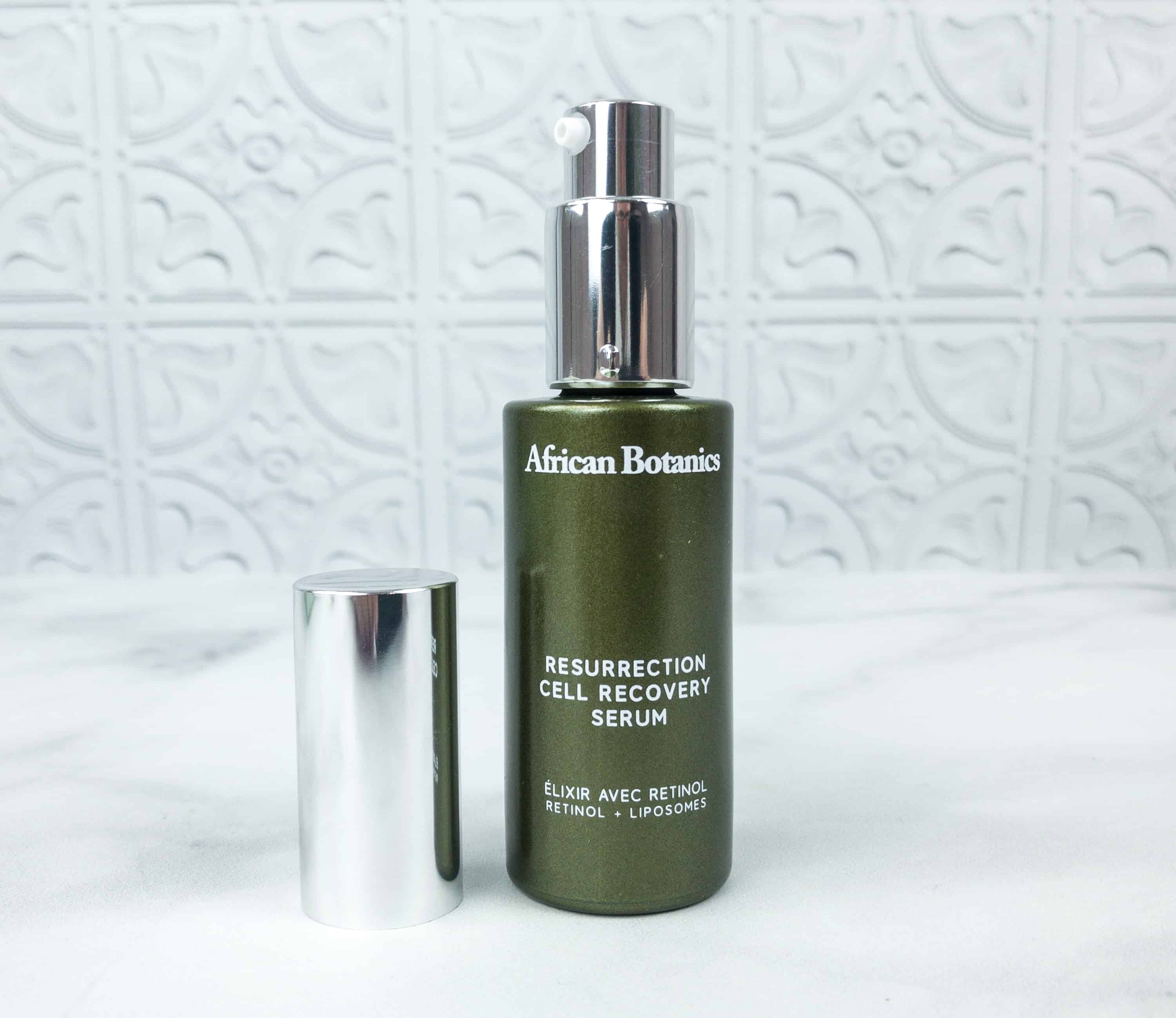 The serum can be used at night only. Apply 1-2 pumps then massage onto the cleansed damp skin. Do this before applying oil or hydrating cream. Also, tap a small amount around the eye area. It's another addition to my night time skin routine! It's not fragranced but has a fantastic scent due to the botanicals!
The serum's retail value is more than three times the cost of the box, so it was definitely impressive. I only got a single item but the quality is fantastic! I love focusing on just one product and get rid of fillers that I don't actually need nor use. Time is really something that we cannot stop, along with aging, and products like this are welcome! They promise a youthful glow, reduced fine lines and wrinkles, and who wouldn't want that especially when you're growing older? Also, Boxwalla lets us try a lot of high-quality and even luxurious products for less and I am so happy about it, plus the effects are great too!
What did you think of this month's Boxwalla Beauty box?