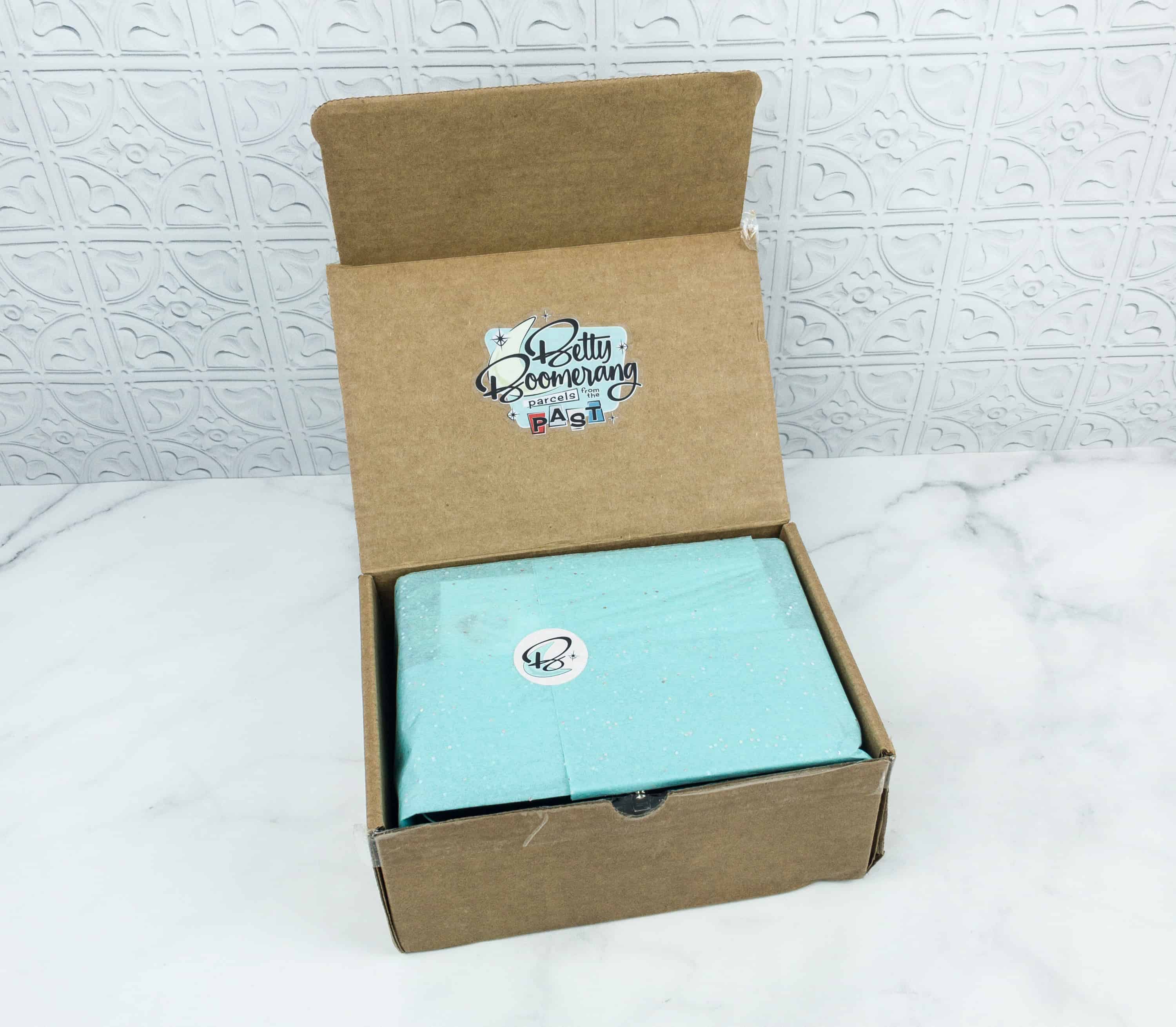 Betty Boomerang is a bimonthly subscription box that delivers retro-style goodies for those who love the designs of the past. Get 4-5 retro-styled goodies, which may include exclusive pieces from retro-inspired artisans, for $49.00 every other month.
DEAL: Save $10 on your first order! Use coupon code JOIN10BETTY.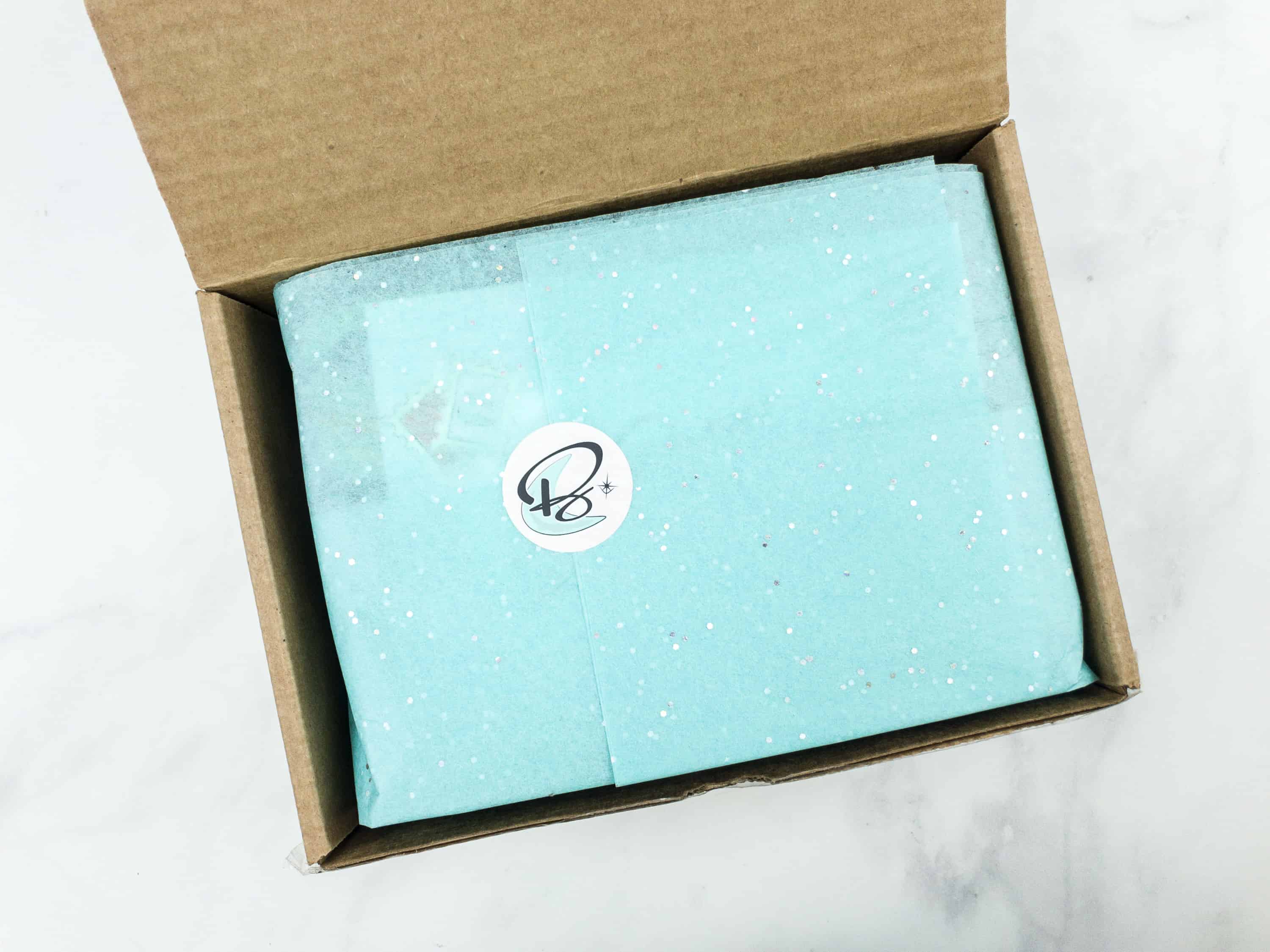 Everything inside is protectively packaged.

Upon opening, there's the theme card and logo on the box flap.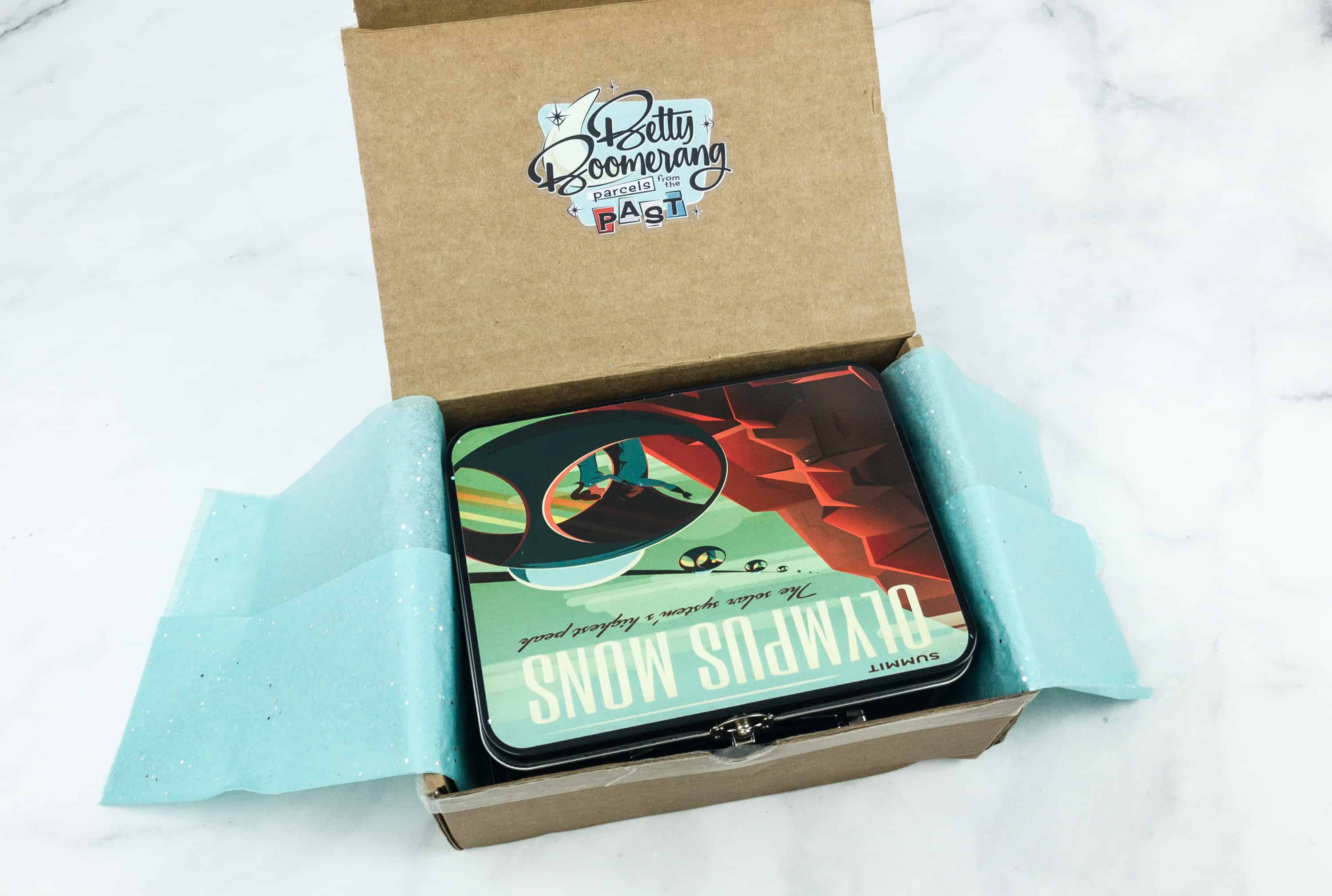 The entire lunchbox occupied the space already so no extra packaging this time!

The theme this month is Retro Rocketry Club!
The information card contains details about this month's artist, Kim's Smashfire Designs. She uses the unconventional materials to create beautiful pieces of jewelry that capture the essence of your individuality.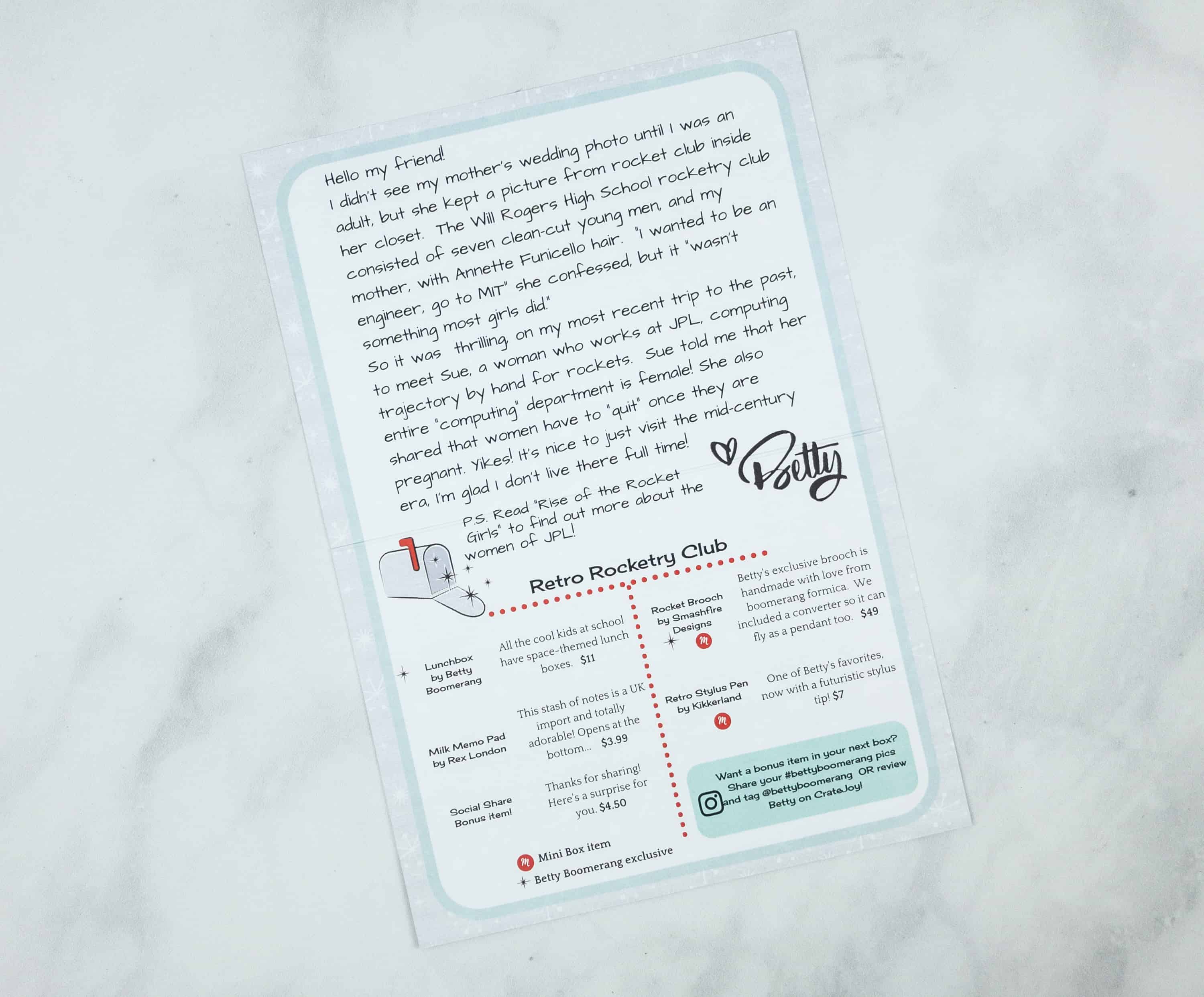 The information card comes with the list of items, their retail price, and a short description. Betty usually thanks social sharers by throwing in an extra bonus and sometimes extra quantities of the regular box quantities.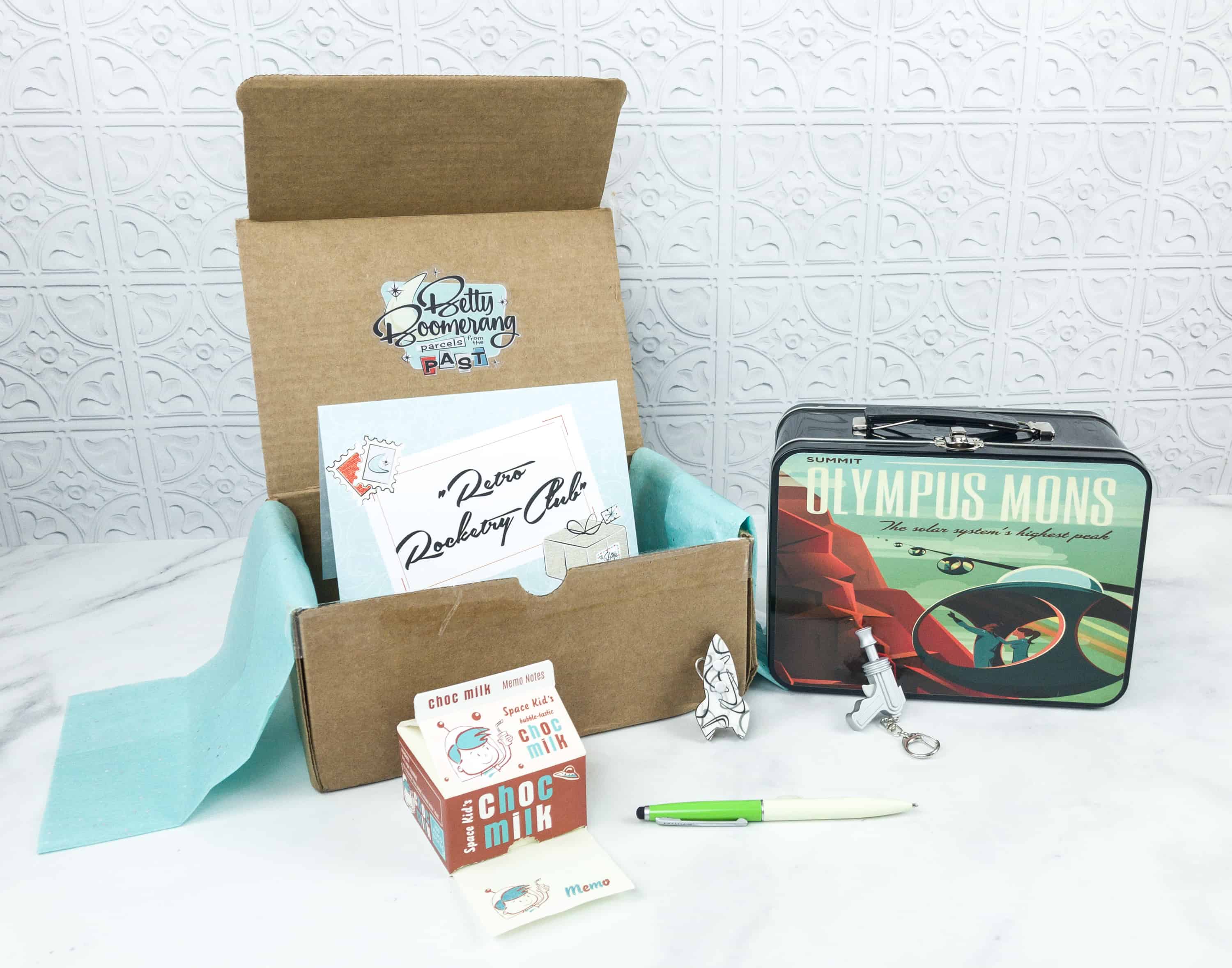 Everything in my September 2018 Betty Boomerang box!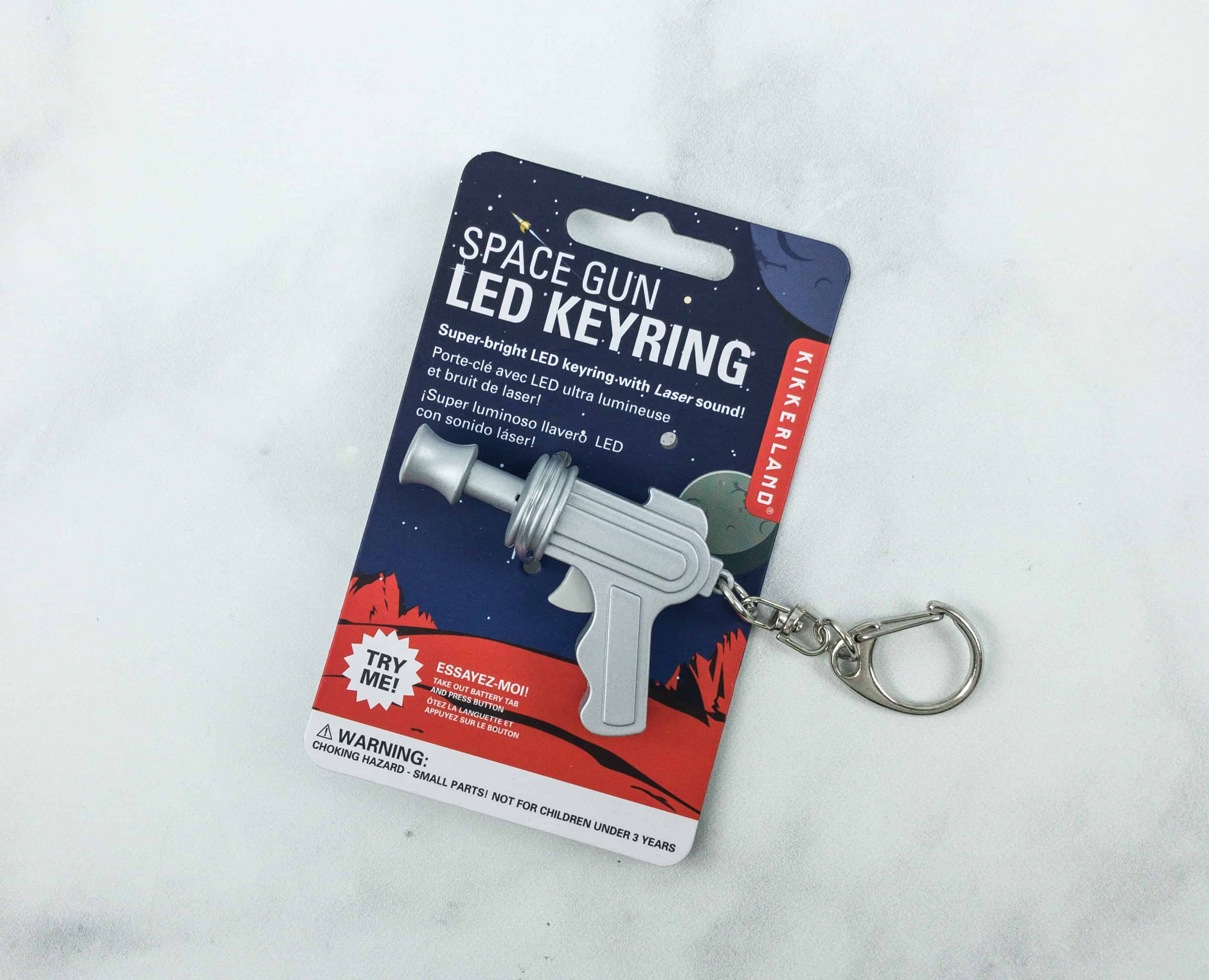 BONUS: Sky Gun Led Key Ring ($4.50) This bonus item will fulfill your space fantasy!
You can pull the trigger to operate the LED light.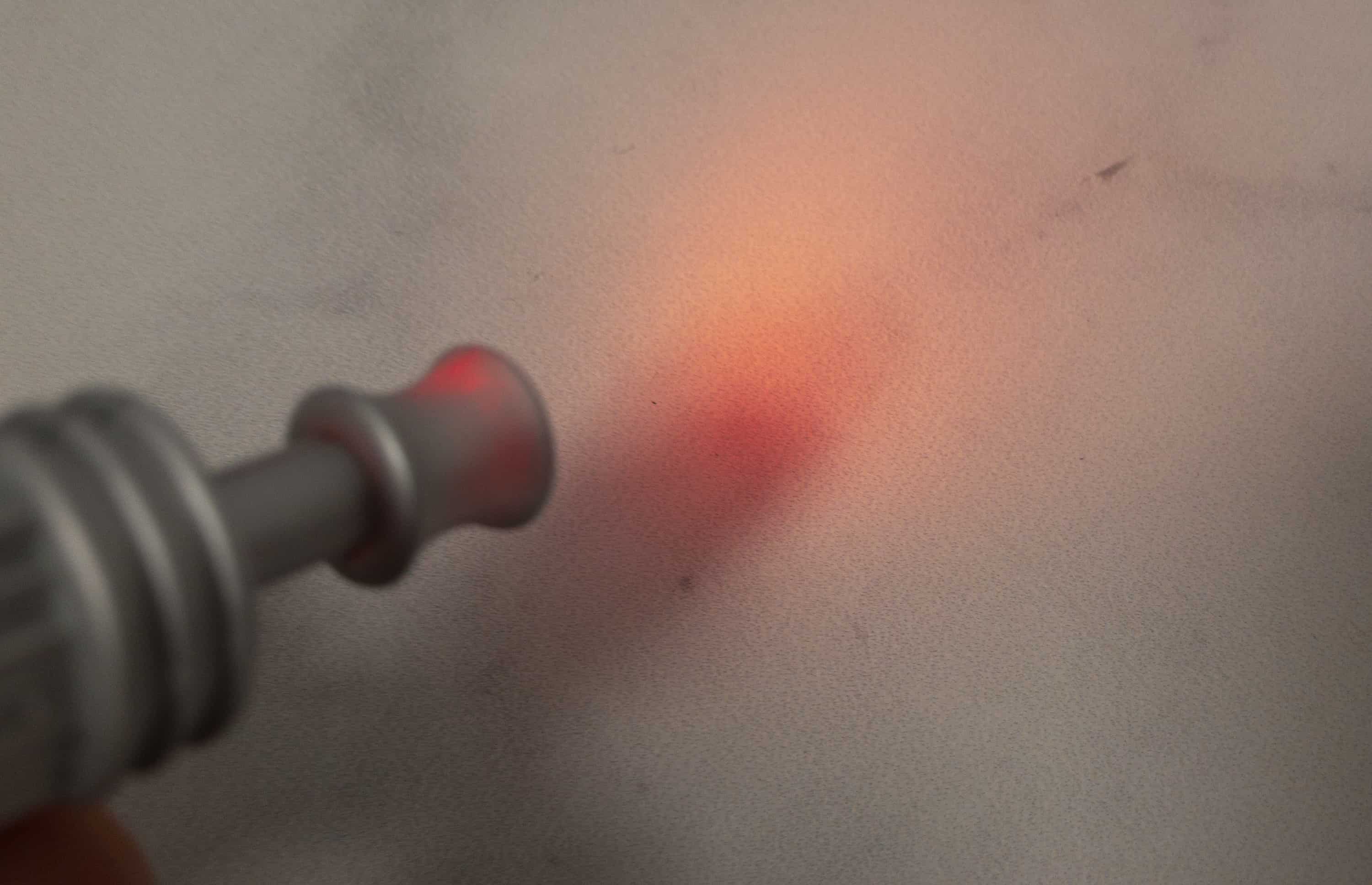 There you go! The red laser light shoots right out of it. Don't forget to SHARE your box so you can get the bonus too!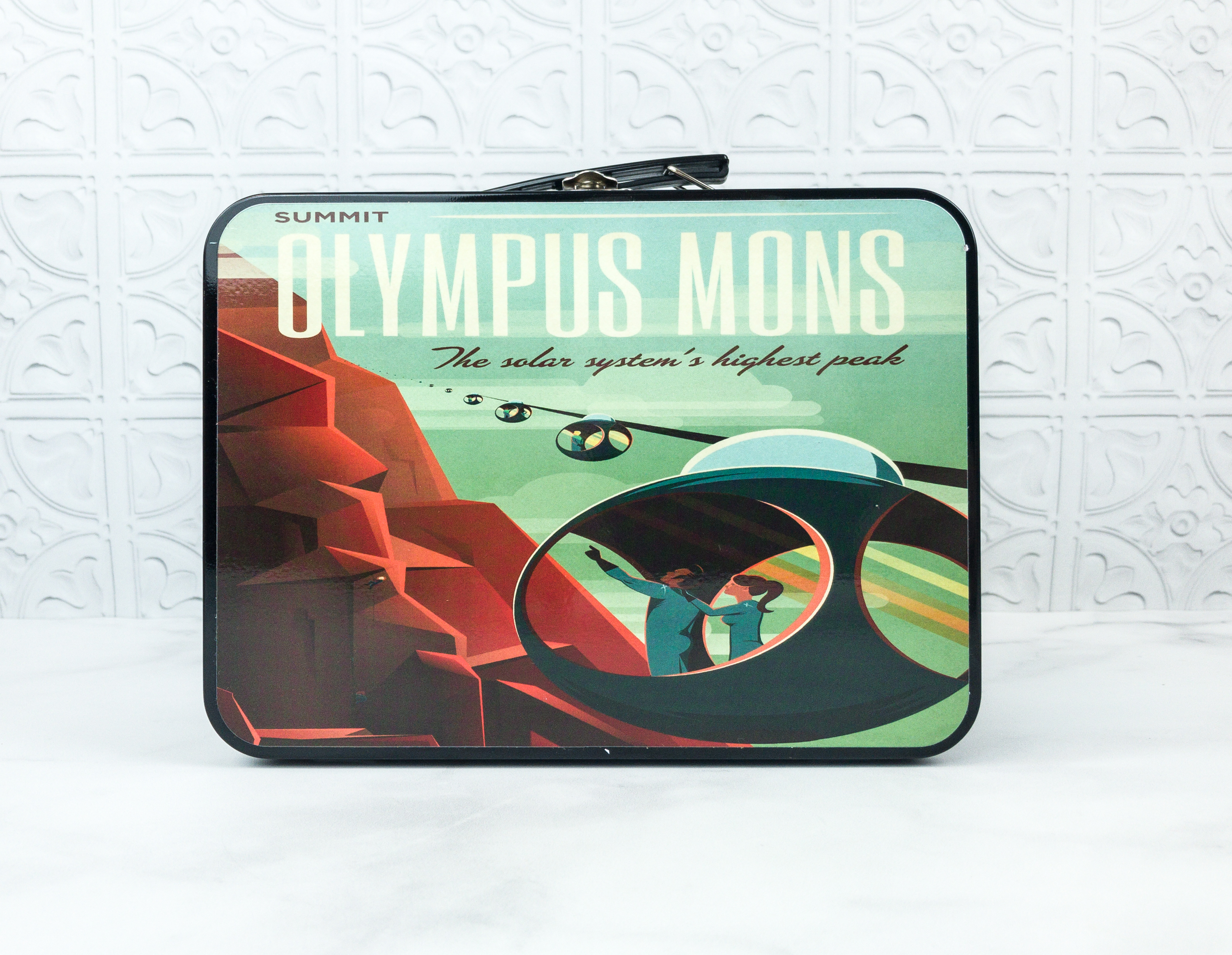 Betty Boomerang Lunchbox ($11) It's a fun Betty Boomerang Exclusive item. The design, however, comes from SpaceX's 3 series retro poster of Mars. I could NOT be happier about that!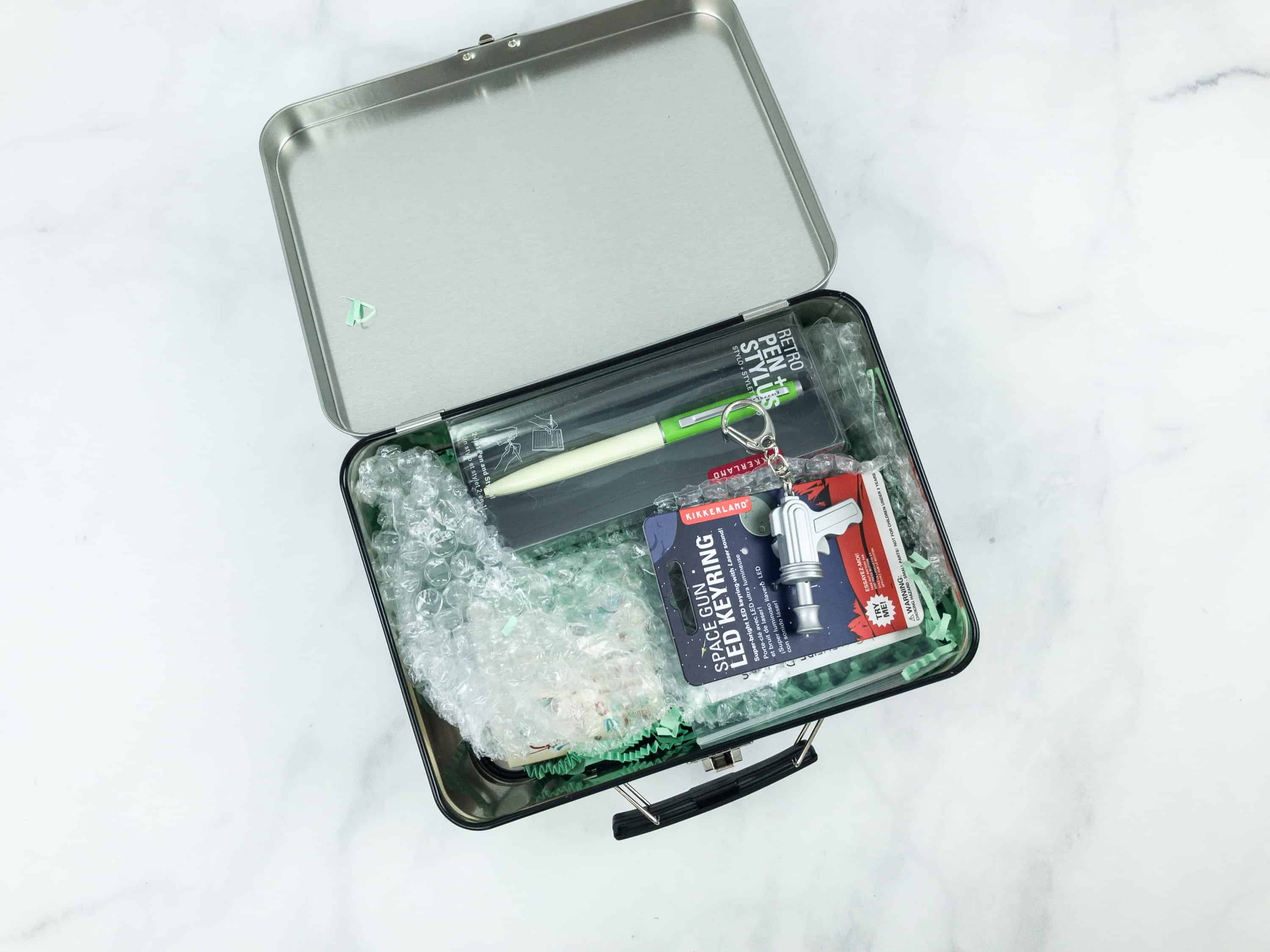 Every item fits in here with extra bubble wrap and squiggles. It's a spacious lunch box and for sure you won't have problems placing a lot of snacks or just storing your non retro gear outta sight!
Smash Fire Designs Rocket Brooch ($49) This is handmade from Boomerang Formica. It has 2 dotted magnets for the versatility of use.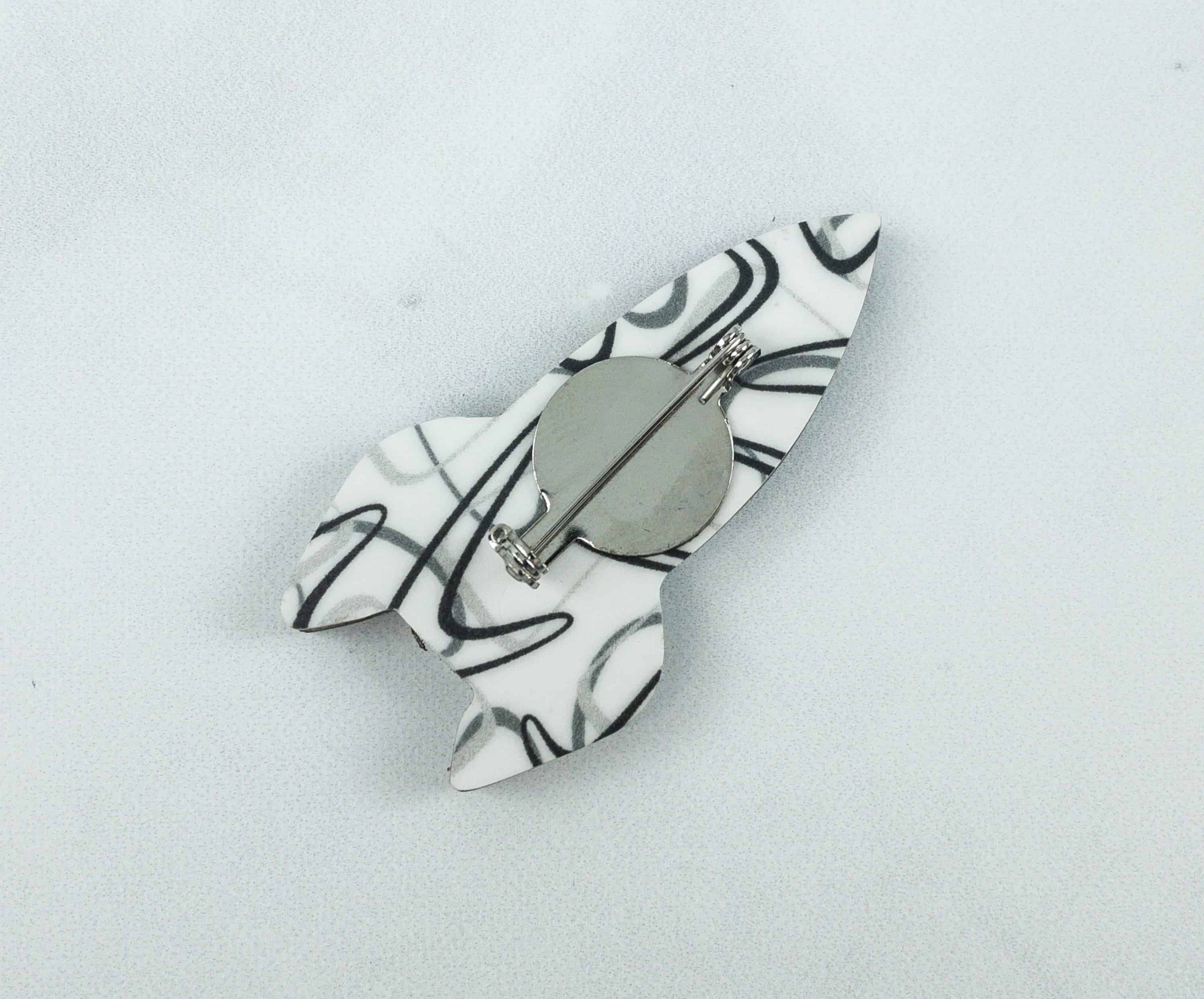 It can serve as a brooch as you can attach the fastening pin to the dotted magnets.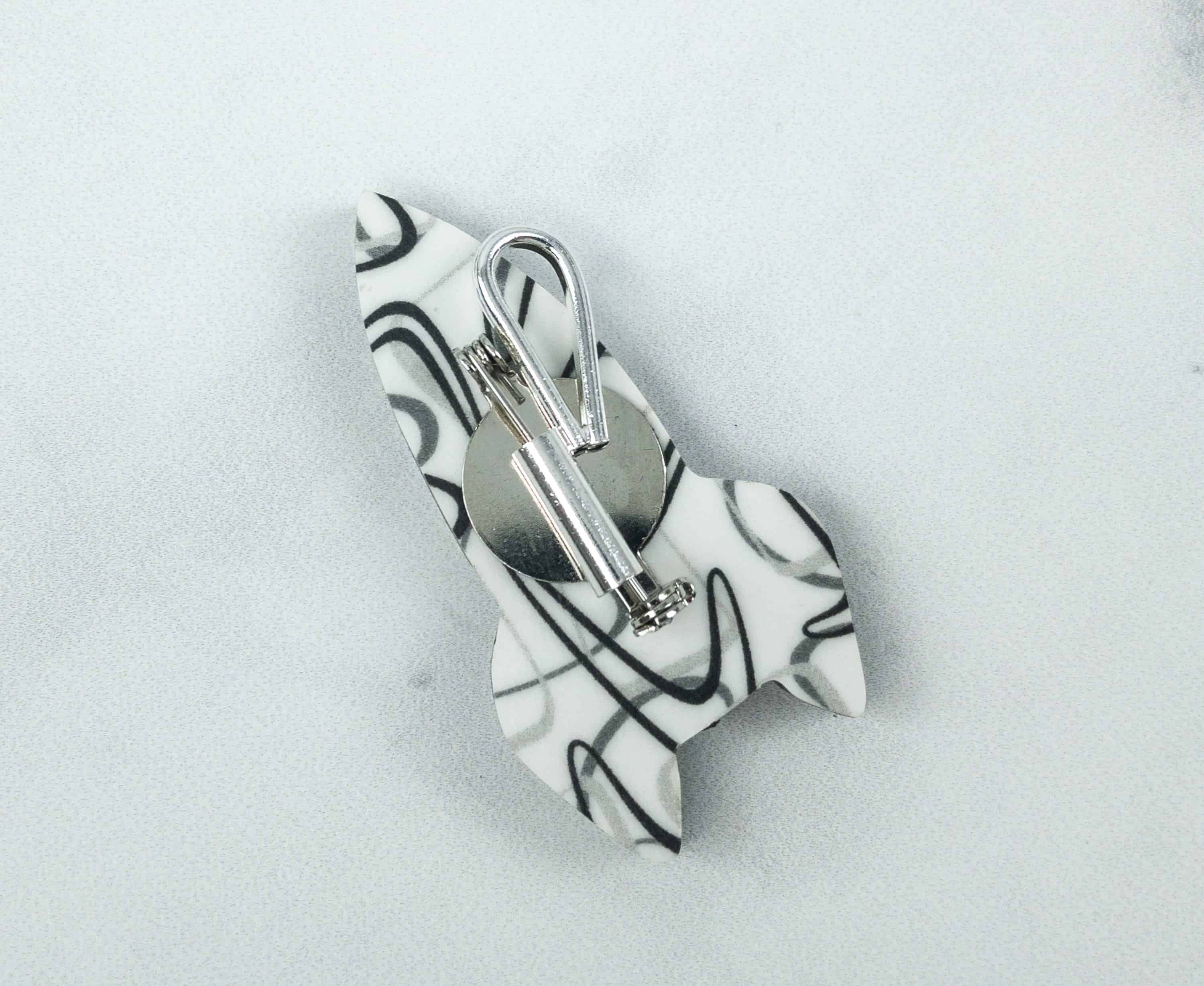 You can also attach the metal loop to wear it as a pendant! Love this innovative design! And totally wearing it to my kids' LEGO FIRST league events 🙂 [they are space themed this year!]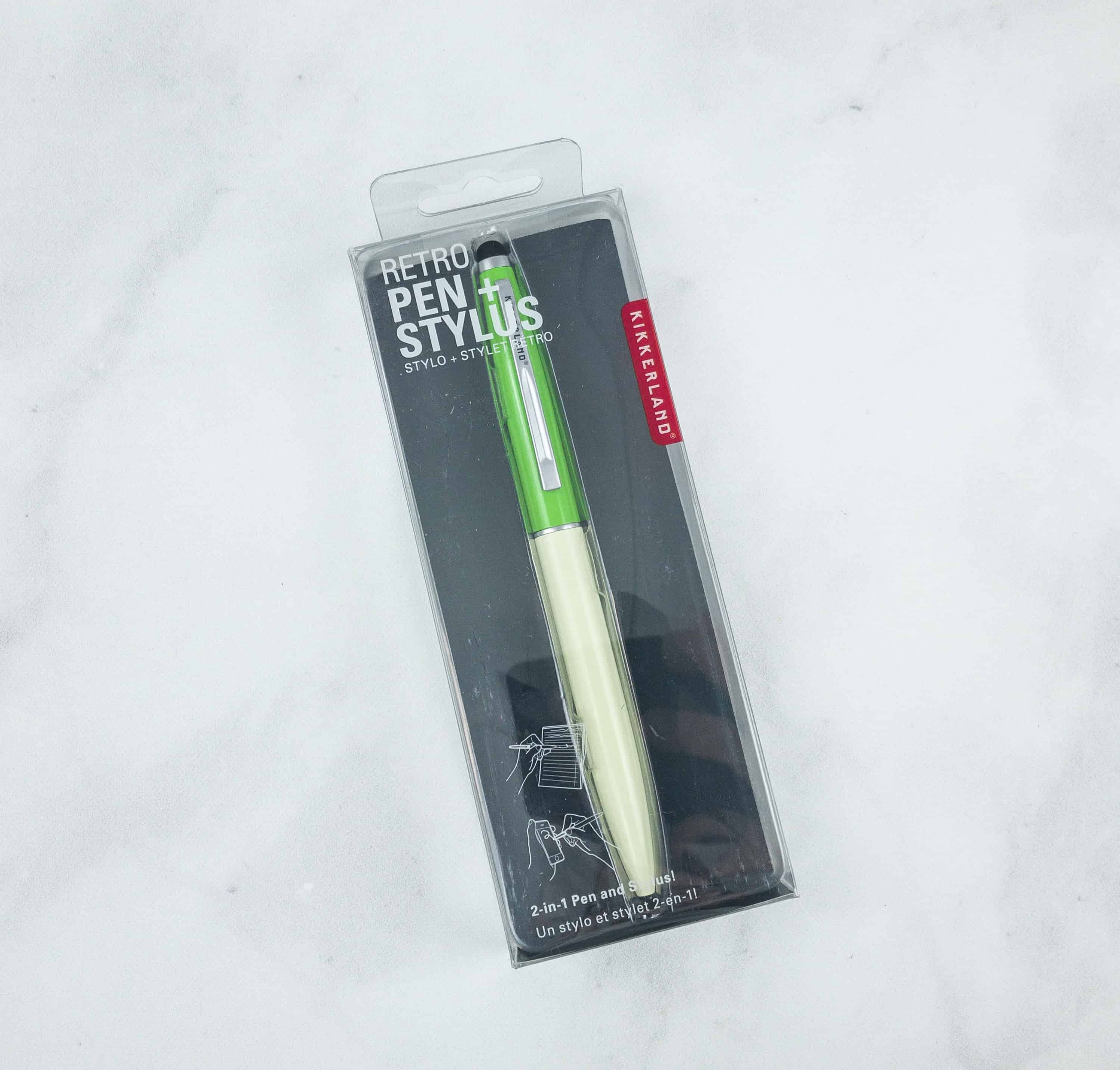 Kikkerland Retro Stylus Pen ($7) You can now write and draw on paper and on your electronic devices using one pen!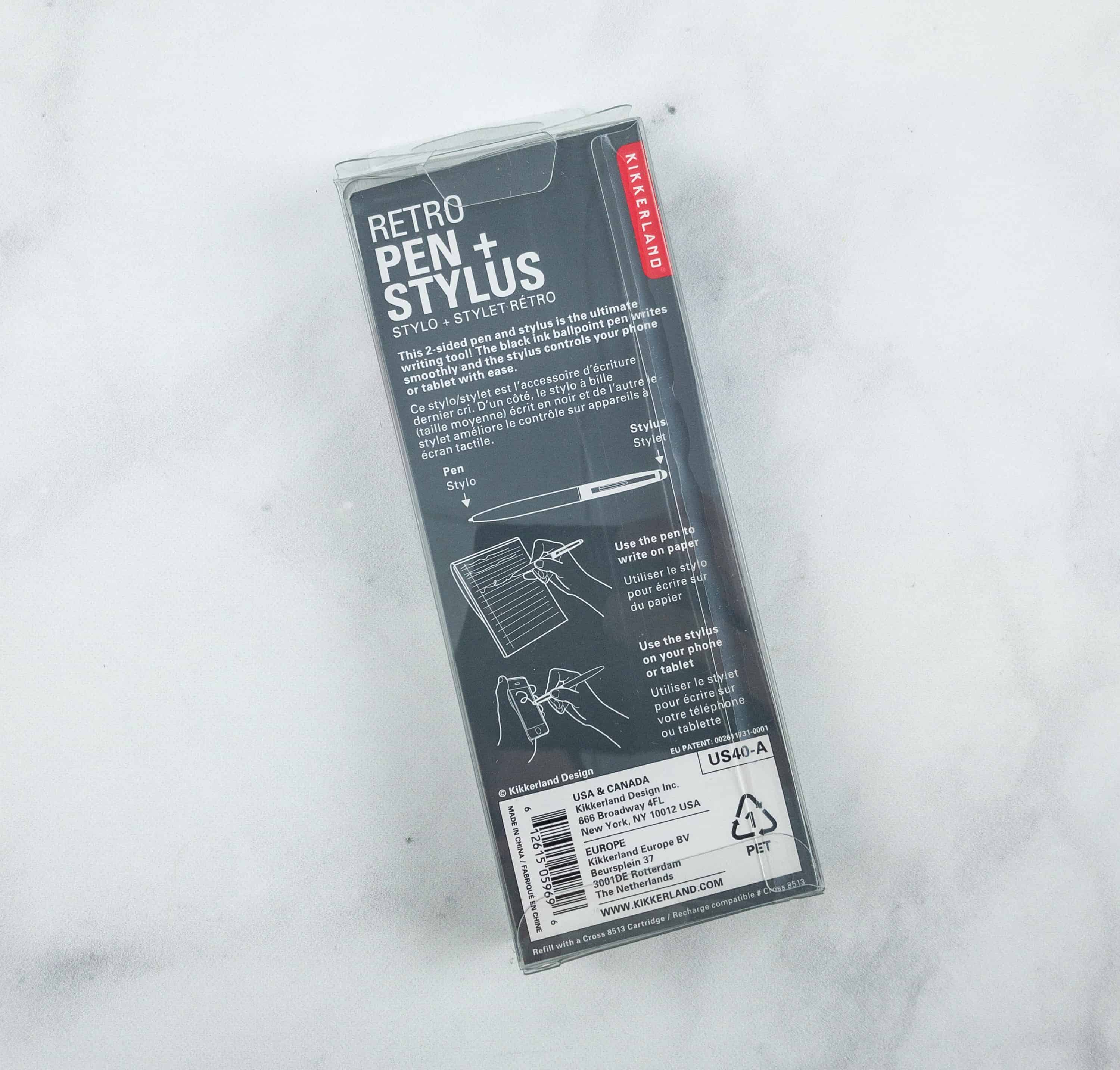 The instructions of how to use it are on the back of the packaging.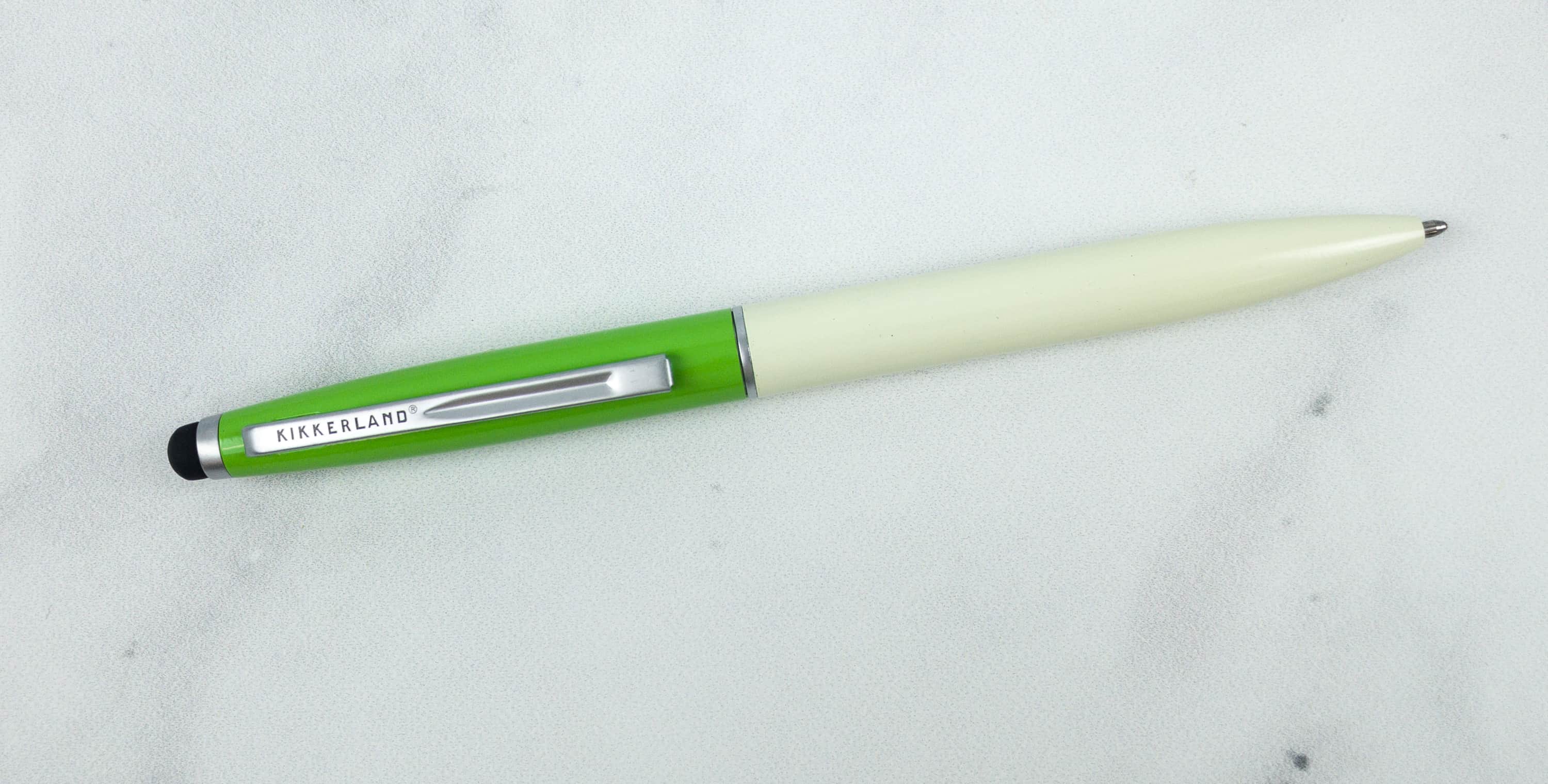 It's a black ink ballpoint pen for writing on paper.
The stylus will make it easier for us to maneuver our electronic devices. It's smudge-proof and does not leave a stain on the screen. It is also beneficial to use for people who have large hands or worse sight because you can have better precision and control of small buttons. Hooray!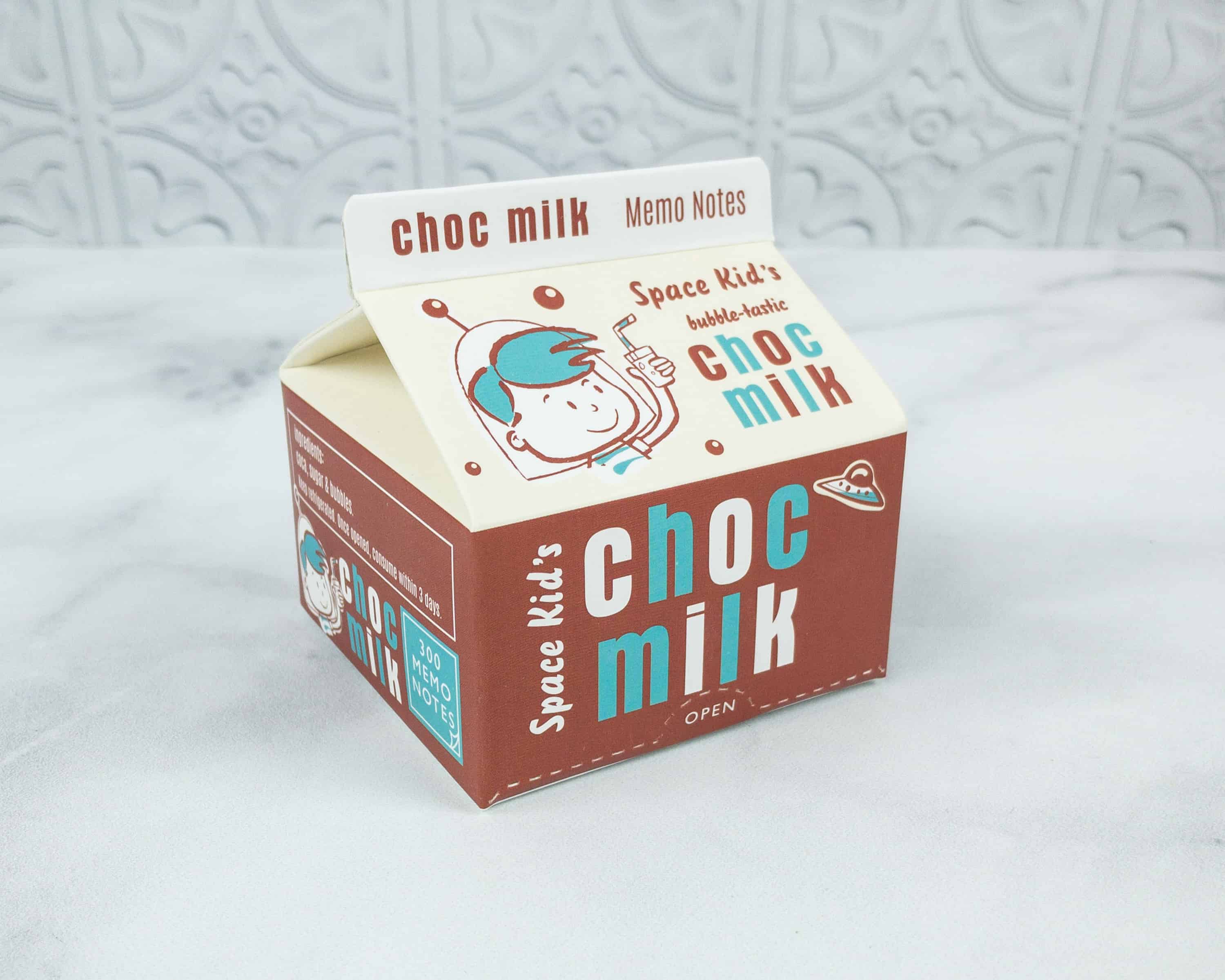 Rex London Milk Memo Pad ($3.99) Do you remember milk cartons? You had to open a spout at the side of the carton to drink on it. You can open this, however, from the dotted lines at the bottom.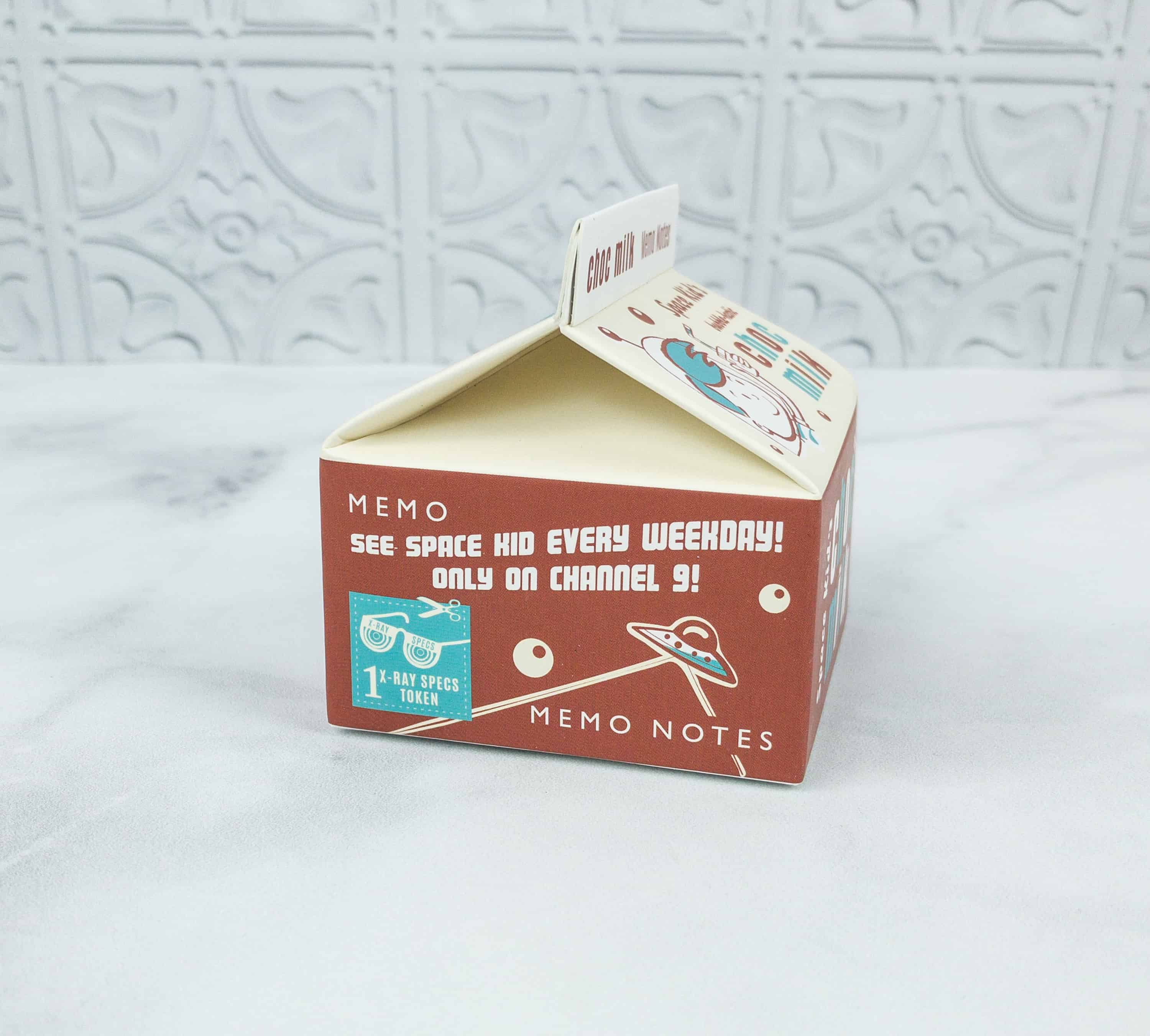 Instead of nutritional facts, they revamped the side design of the milk carton with a space-themed advertisement.
The carton actually contains memo pads!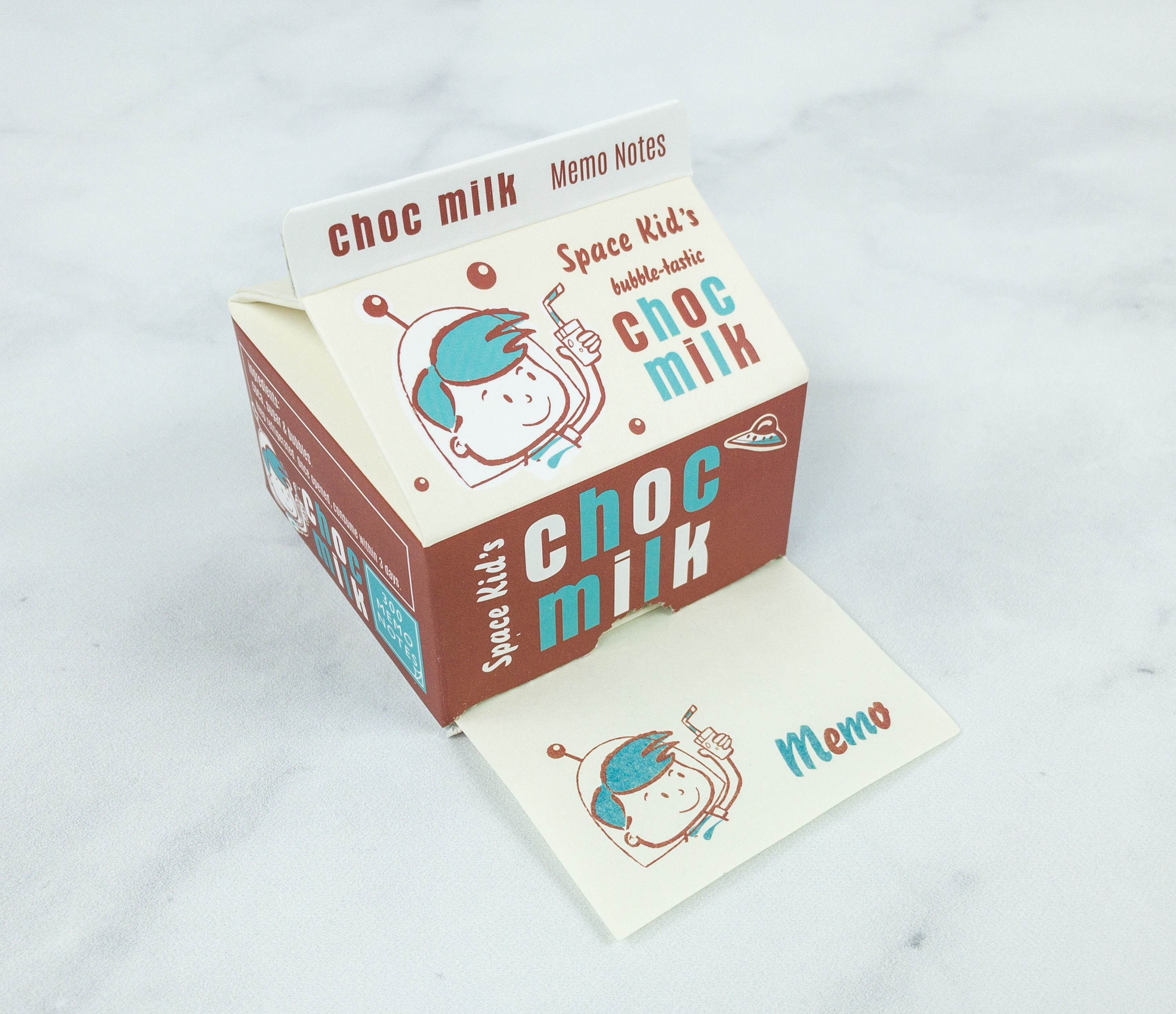 The whole carton is full of memo pads. When you open it from the bottom the paper comes right out.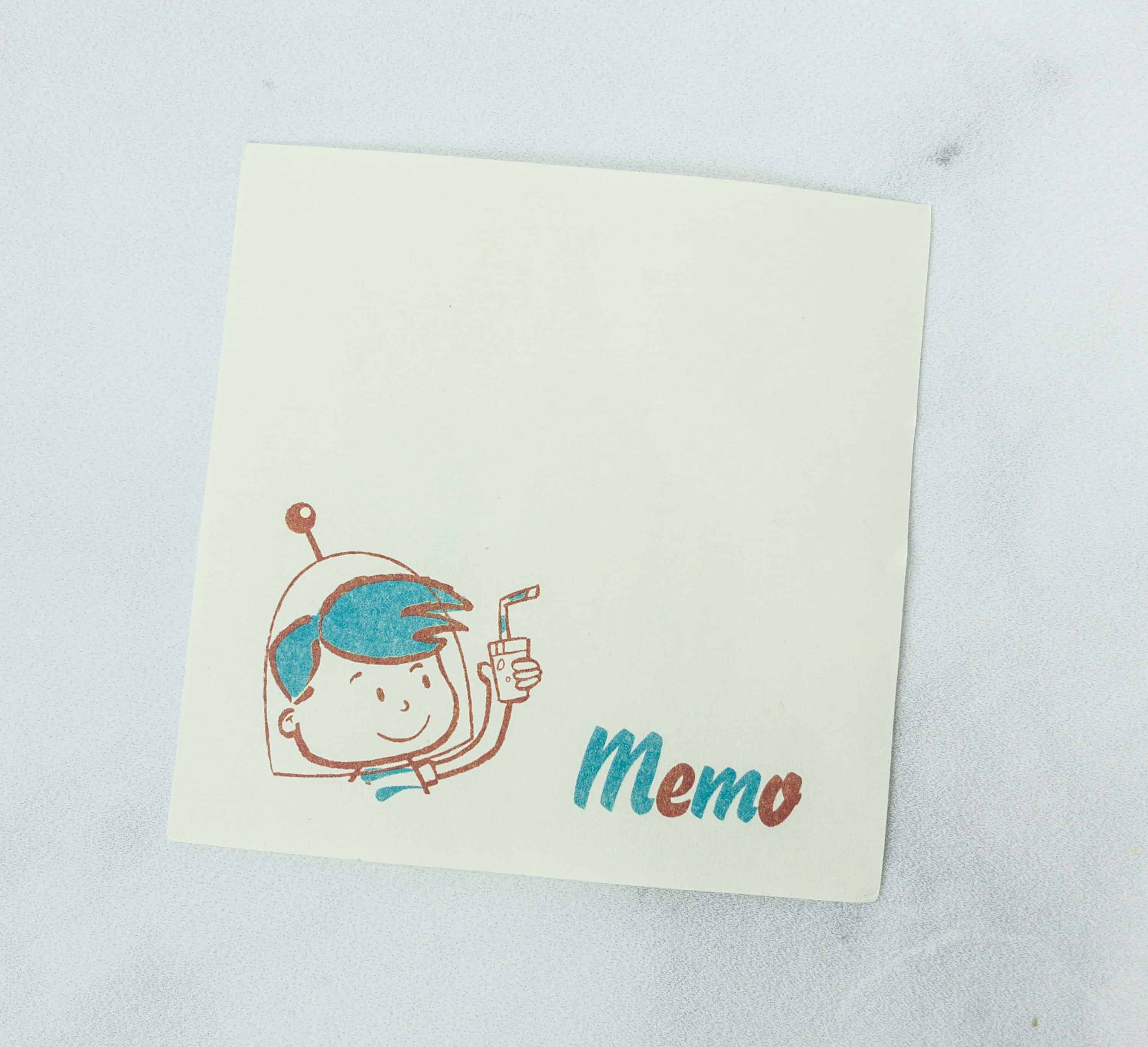 The design of the milk carton also translates to the memo pad.
This month's items are random retro space themed goodies but all interesting in their own right. The pair of memo pad and 2 in 1 pen are useful for everyday notes and I can keep my retro style while using my phone! The brooch/pendant and the bonus LED light keychain are unique and cool collectibles too. The lunchbox is a clear winner, I loved the design before I got it, and to double it up in a retro metal lunchpail – #WINNING!
What do you think of this month's Betty Boomerang box?