BE KIND box by Ellen is a new box created to help people spread kindness! It is a one time box and is not yet a subscription. Each box costs $54.99 and contains fun, unique, and amazing products that Ellen picks herself that she wanted to share. It also focuses on brands and products that do social good. This box sold out in a SNAP so be sure to tap the bell on this post and sign up for notificaitons!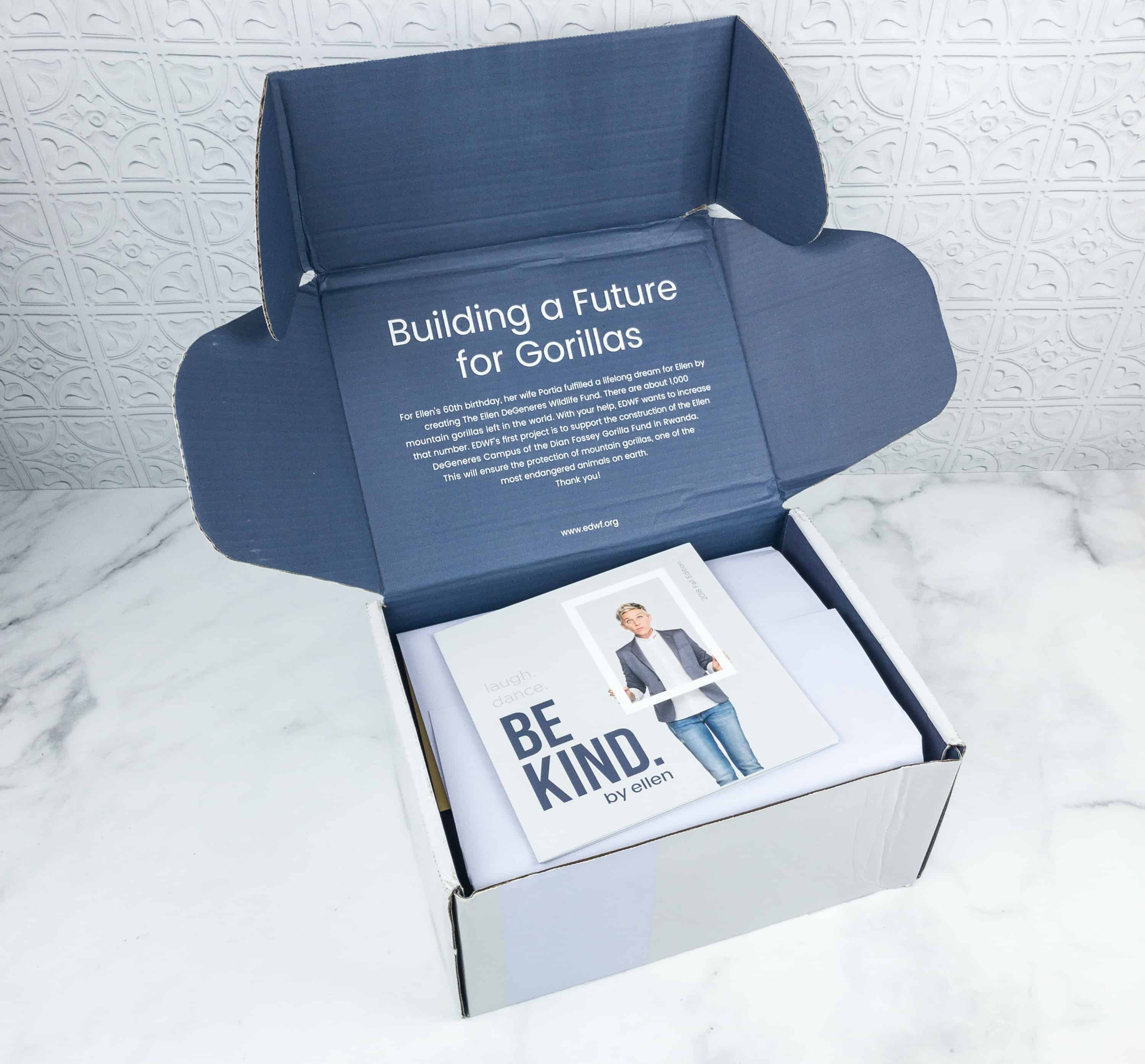 I can sense good vibes emanating from the box itself!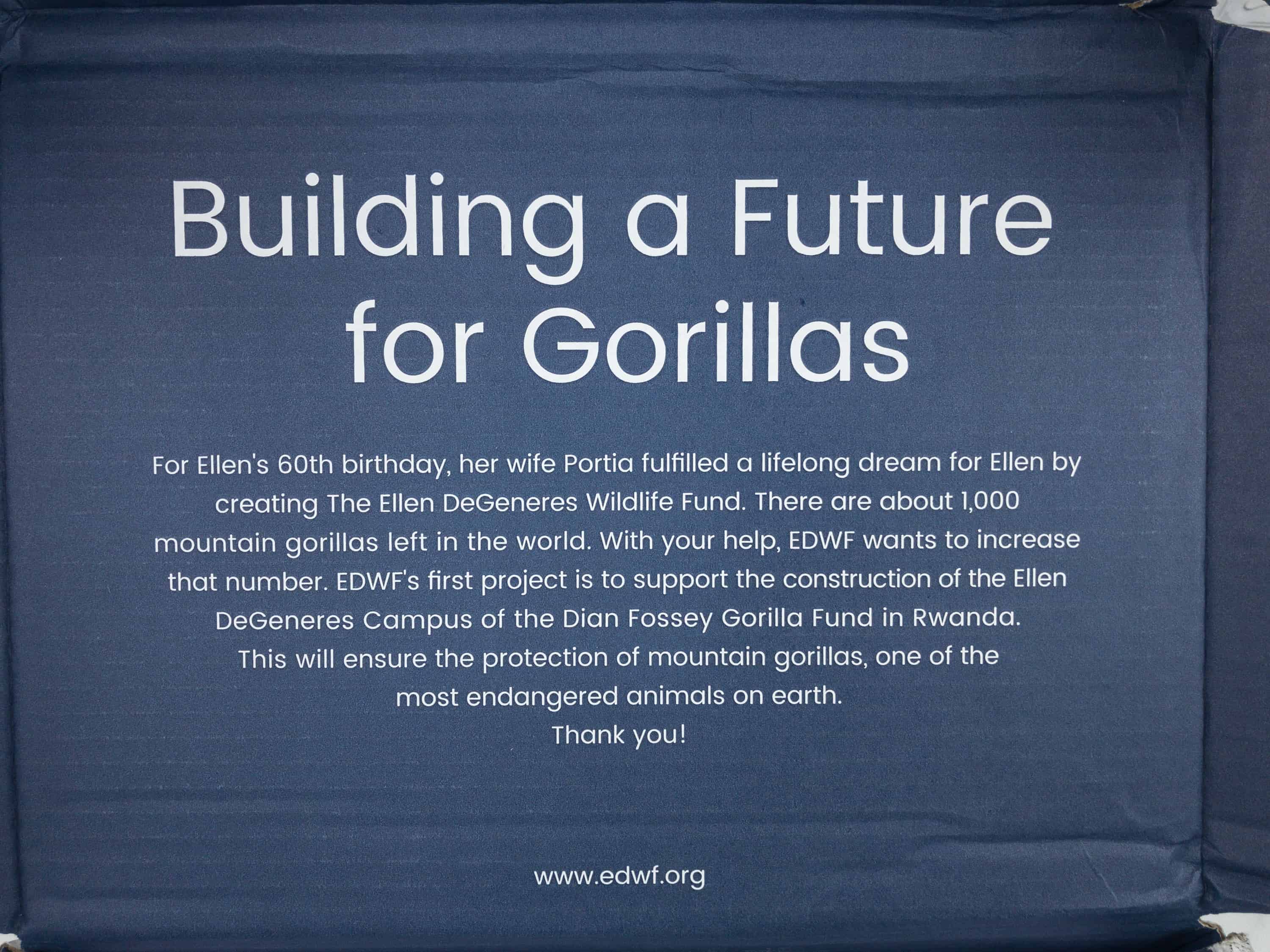 Portia, Ellen's wife, fulfilled the host's lifelong dream on her 60th birthday – is to create The Ellen DeGeneres Wildlife Fund. The EDWF wants to increase the number of gorillas in the world as there are only about 1,000 left. The first project that the fund supports is the construction of the Ellen DeGeneres Campus of the Dian Fossey Gorilla Fund in Rwanda that will ensure the protection of one of the most endangered animals on Earth.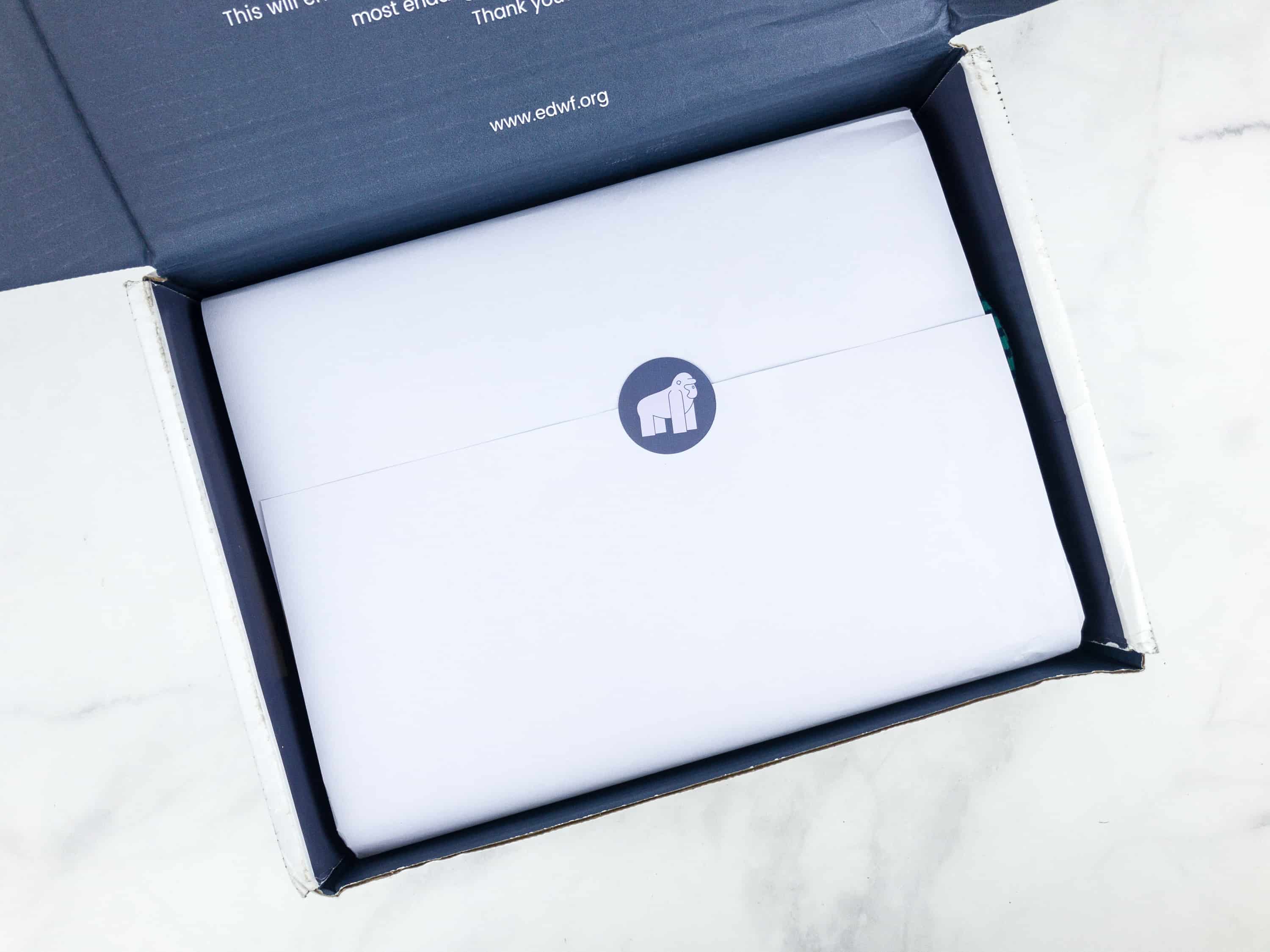 All the items are wrapped in a tissue paper sealed with an adorable gorilla sticker.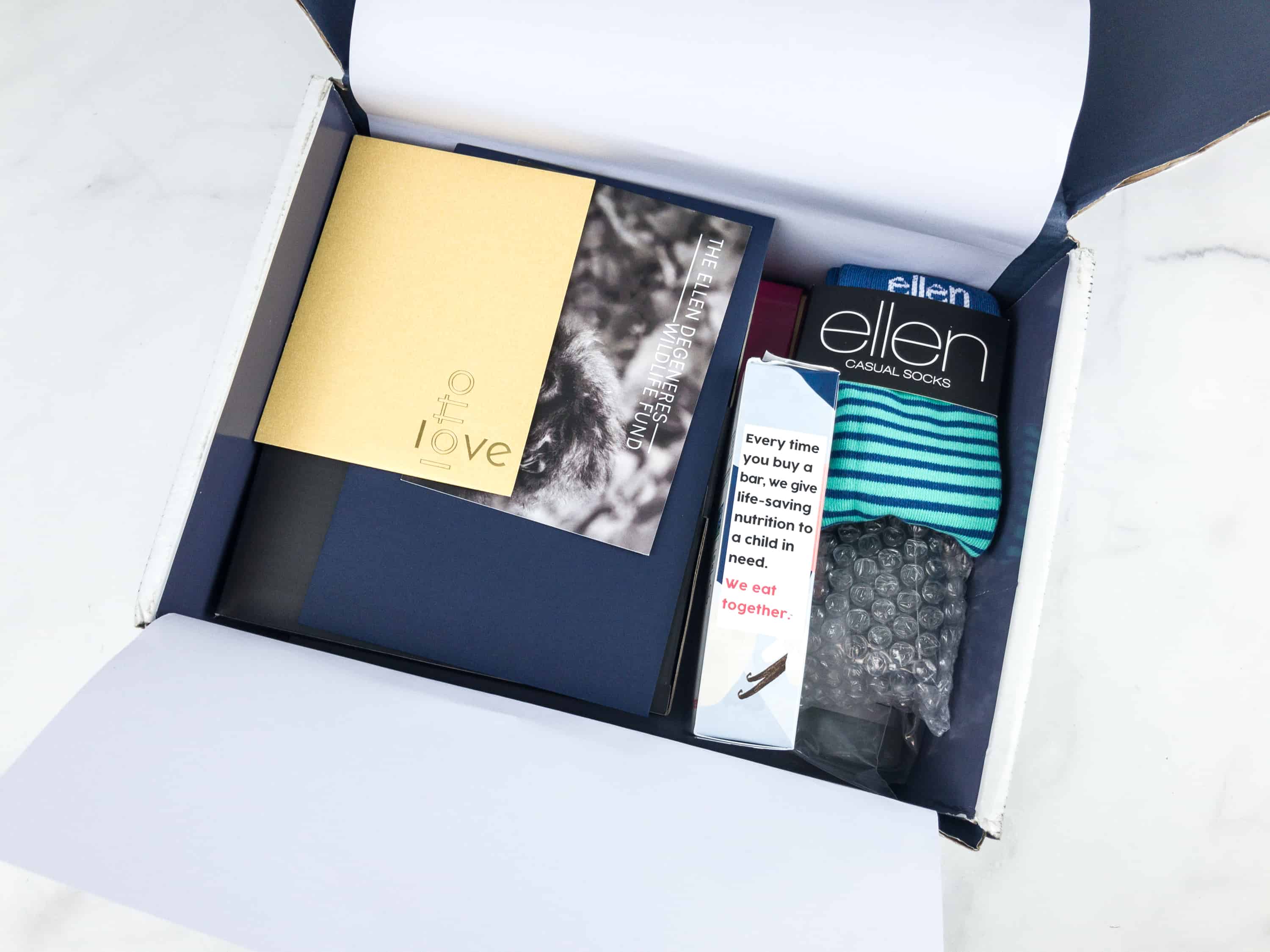 The box is full to the brim!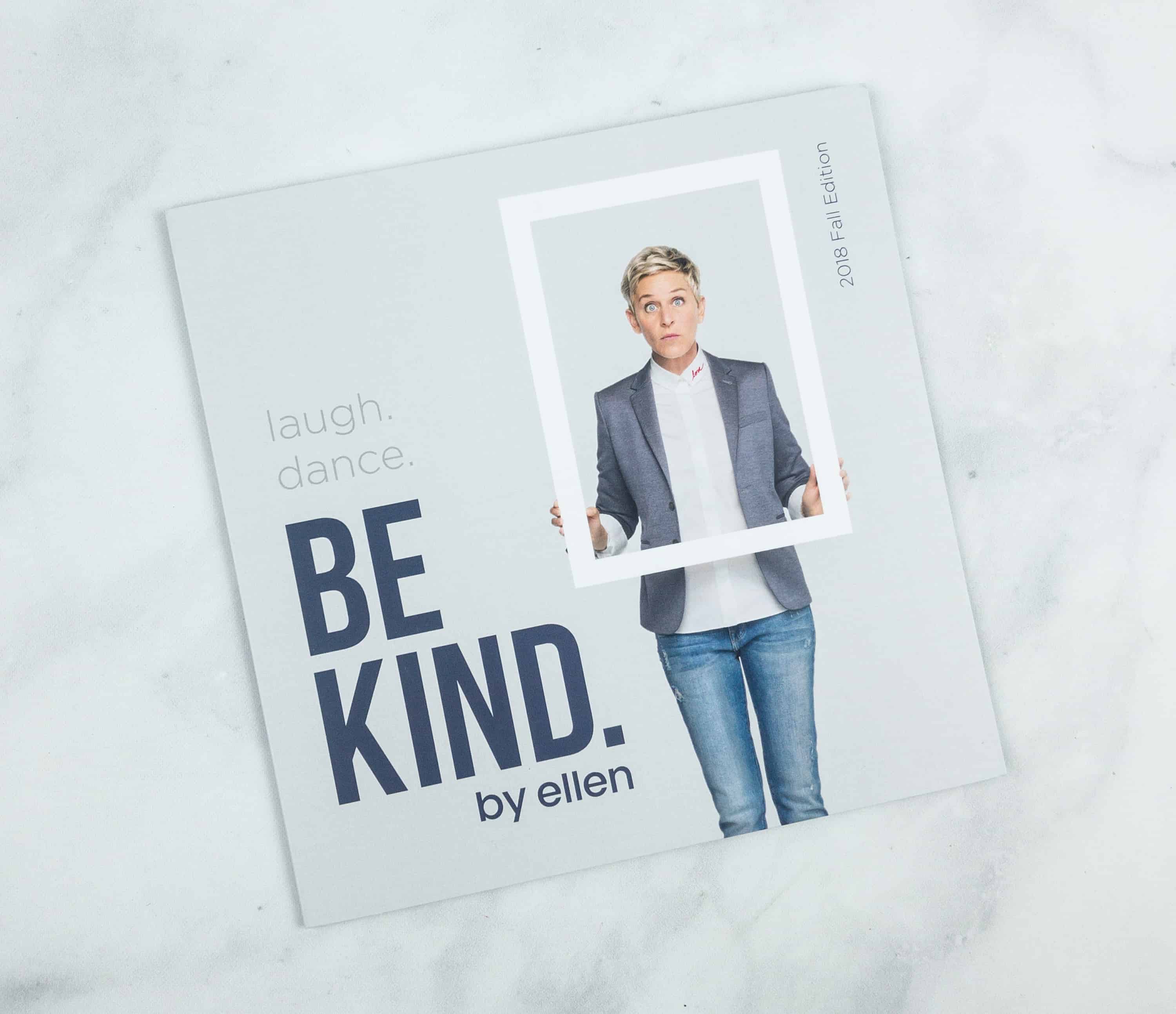 The box also came with a tri-fold booklet with high-quality photos.
I love animals, and I want to protect them, especially when they're endangered. We need these incredible creatures and they need our love and compassion to help save them.
– Ellen DeGeneres
There's also a note from Ellen herself. Sweet!
The booklet also lists and gives a brief description of each item in the box.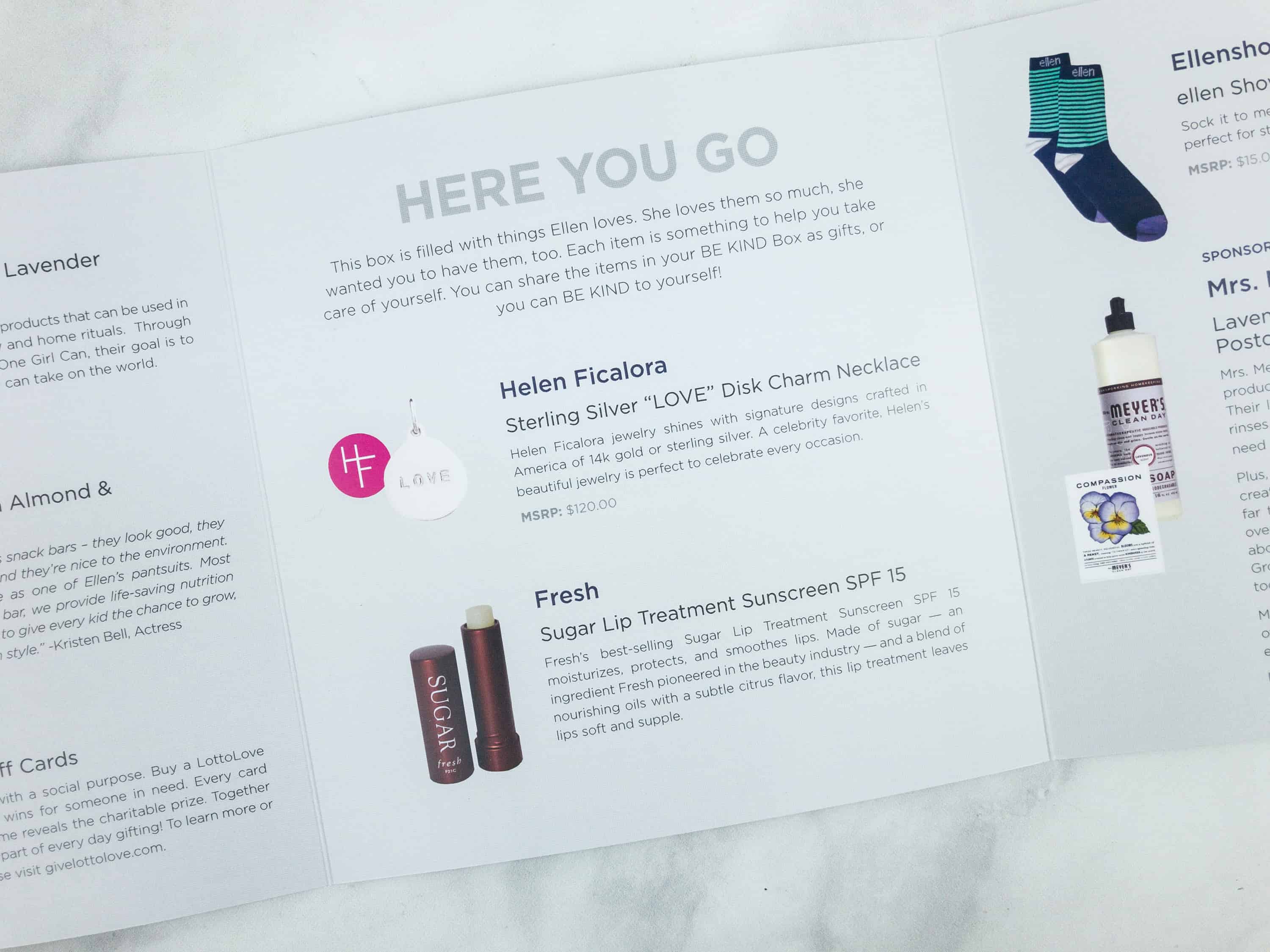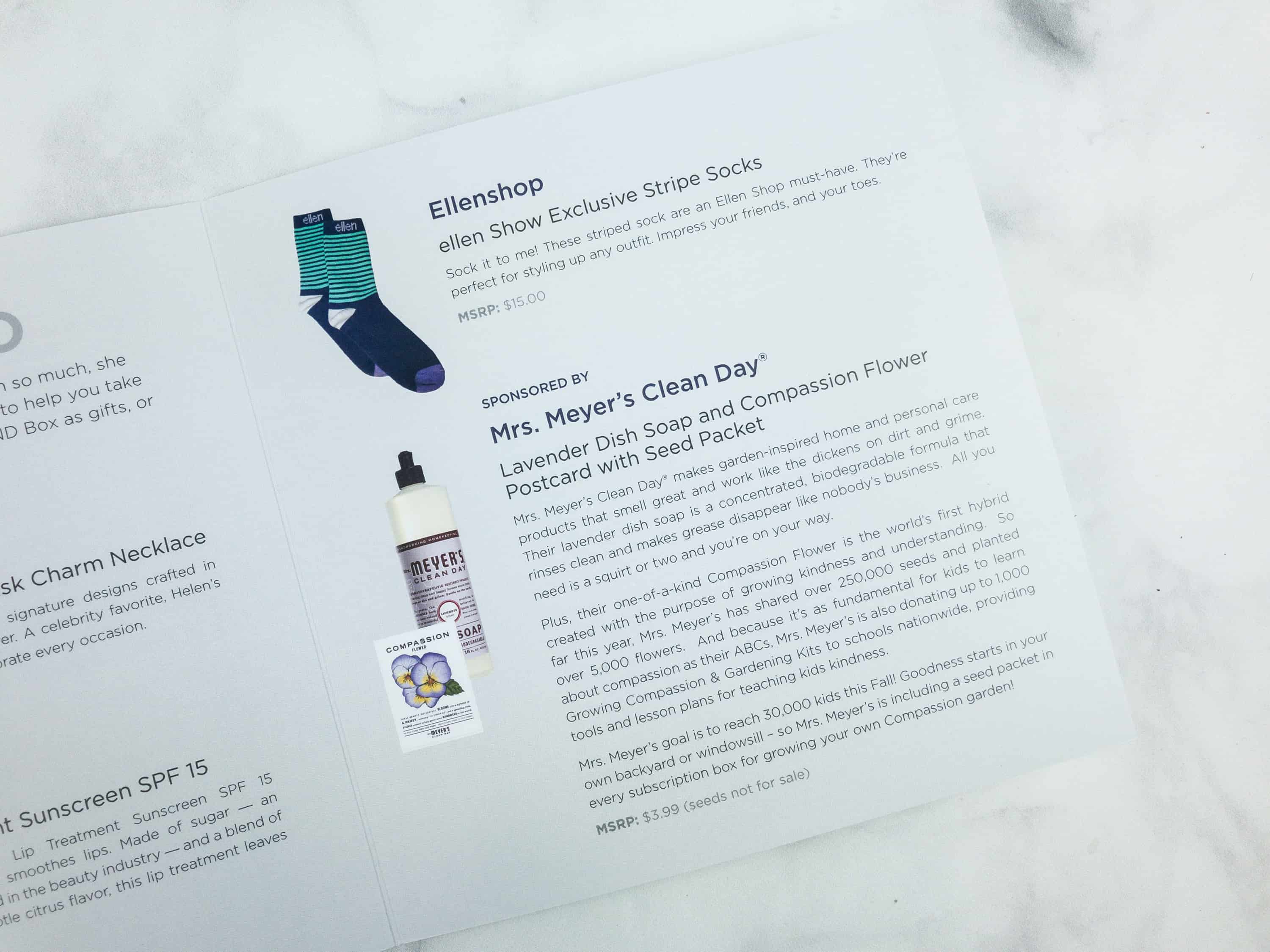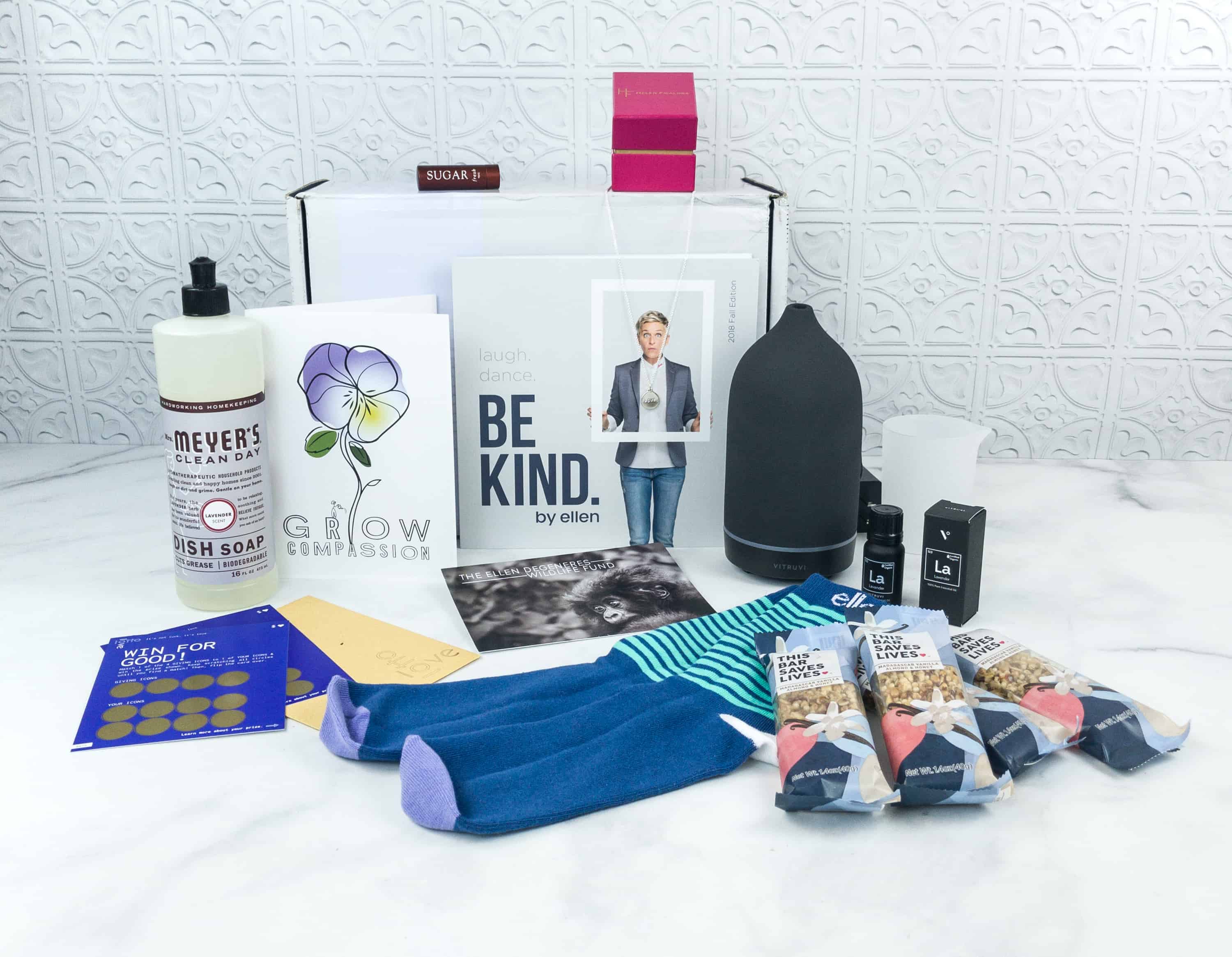 Everything in my box!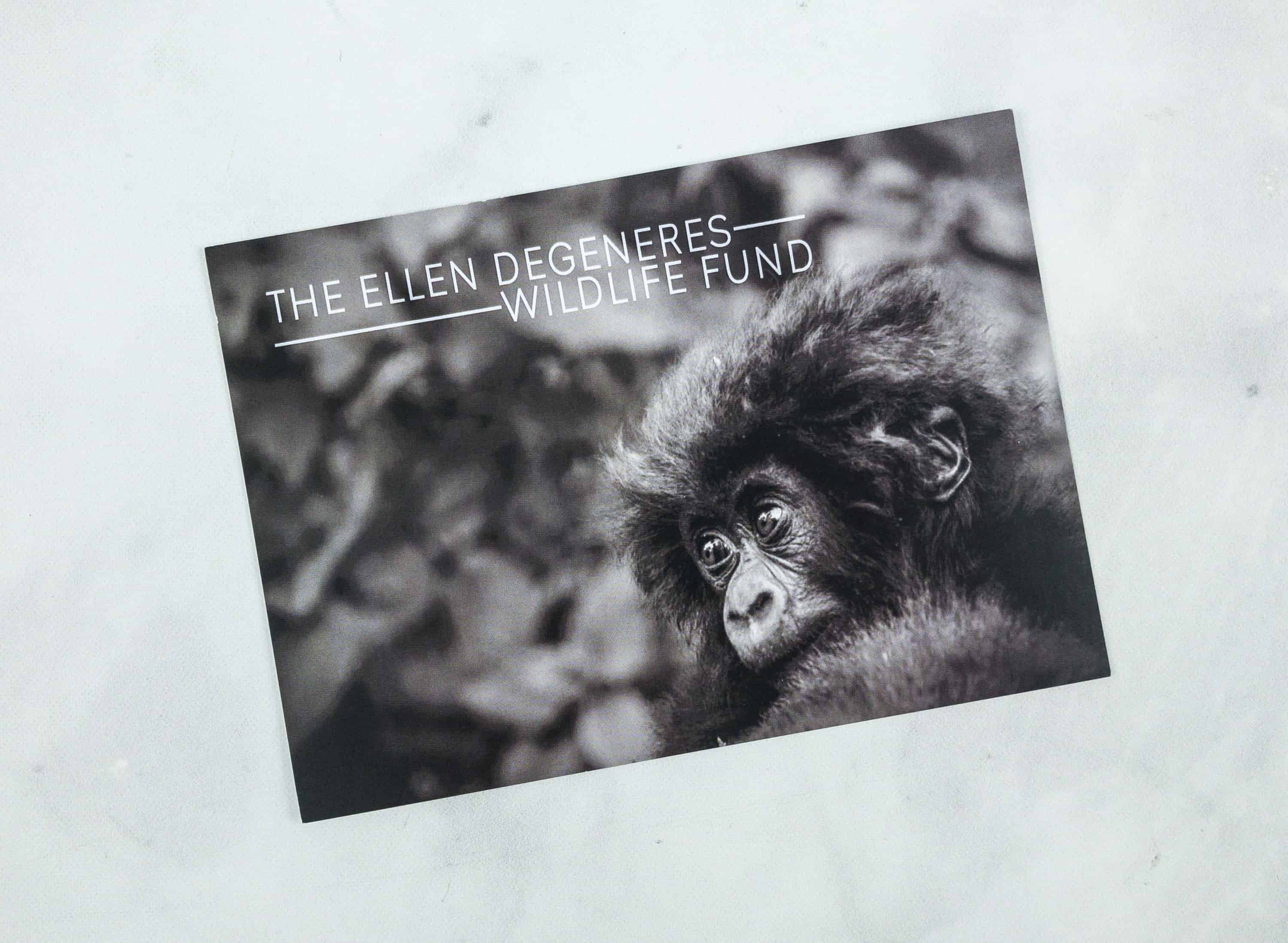 There's a card that pictures the beneficiary of this box, a mountain gorilla. What a SWEET baby!
I feel happy that I get to support this cause!
LottoLove Social Good Scratch Off Cards ($10) This little envelope that contains a scratch-off card from LottoLove.
There's a note that says LottoLove has already donated to EDWF on my behalf.
I can't wait to scratch this card and reveal my prize!
It also comes with a guide and prize list. Everyone is a winner with these cards!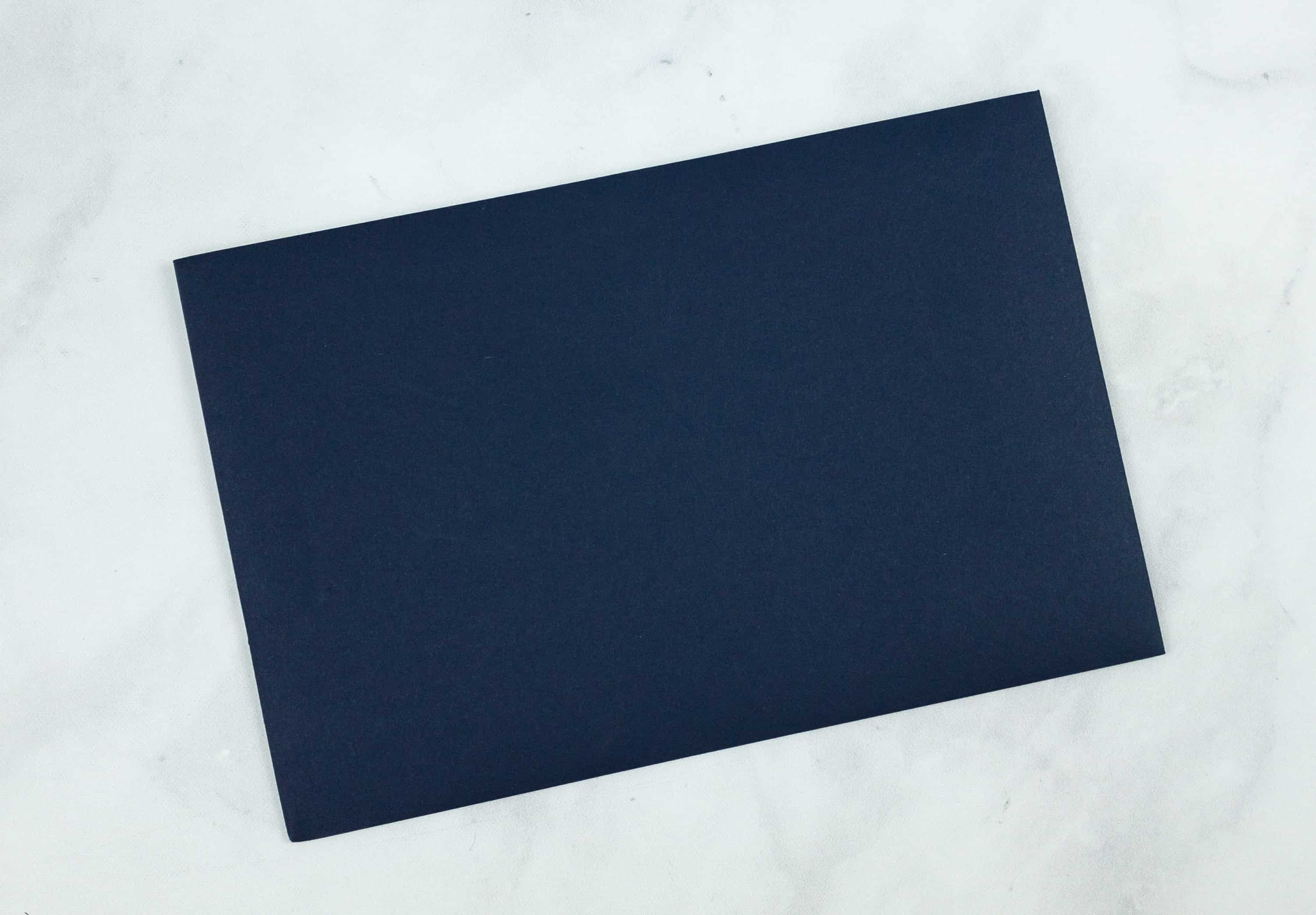 What could be inside this package?
Compassion Flower Postcard with Seed Packet Another item for a good cause is from Mrs. Meyer's Compassion Project. It includes a postcard and a seed packet.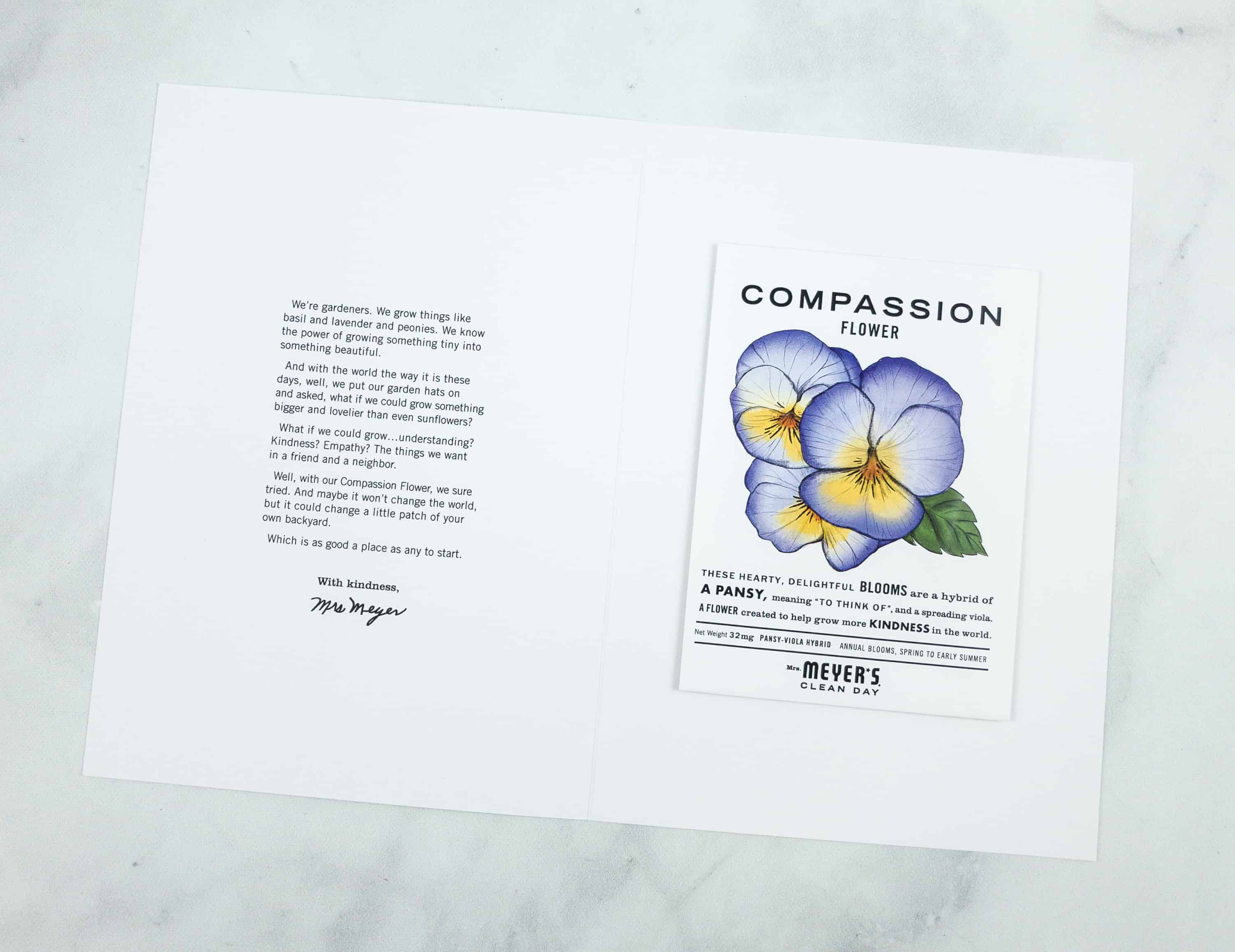 We're gardeners. We know the power of watching a tiny seed grow into something big and beautiful. Our one of a kind Compassion Flower is the first flower created with a purpose to help spread kindness in a world that sure could use it.
I got a pansy-viola hybrid, which they call compassion flower. It blooms annually, from spring to early summer. I really need to wait until spring but it has the sowing date on the card.
Helen Ficalora  Sterling Silver LOVE Disk Charm Necklace ($175) Ellen also included a "Love" charm that is the perfect gift for any occasion!
You can follow Helen Ficalora on certain social media platforms, and also, there's a code that you can use for a $10 off your next order, which is valid until 11/30/2018.
The necklace comes in a pretty box.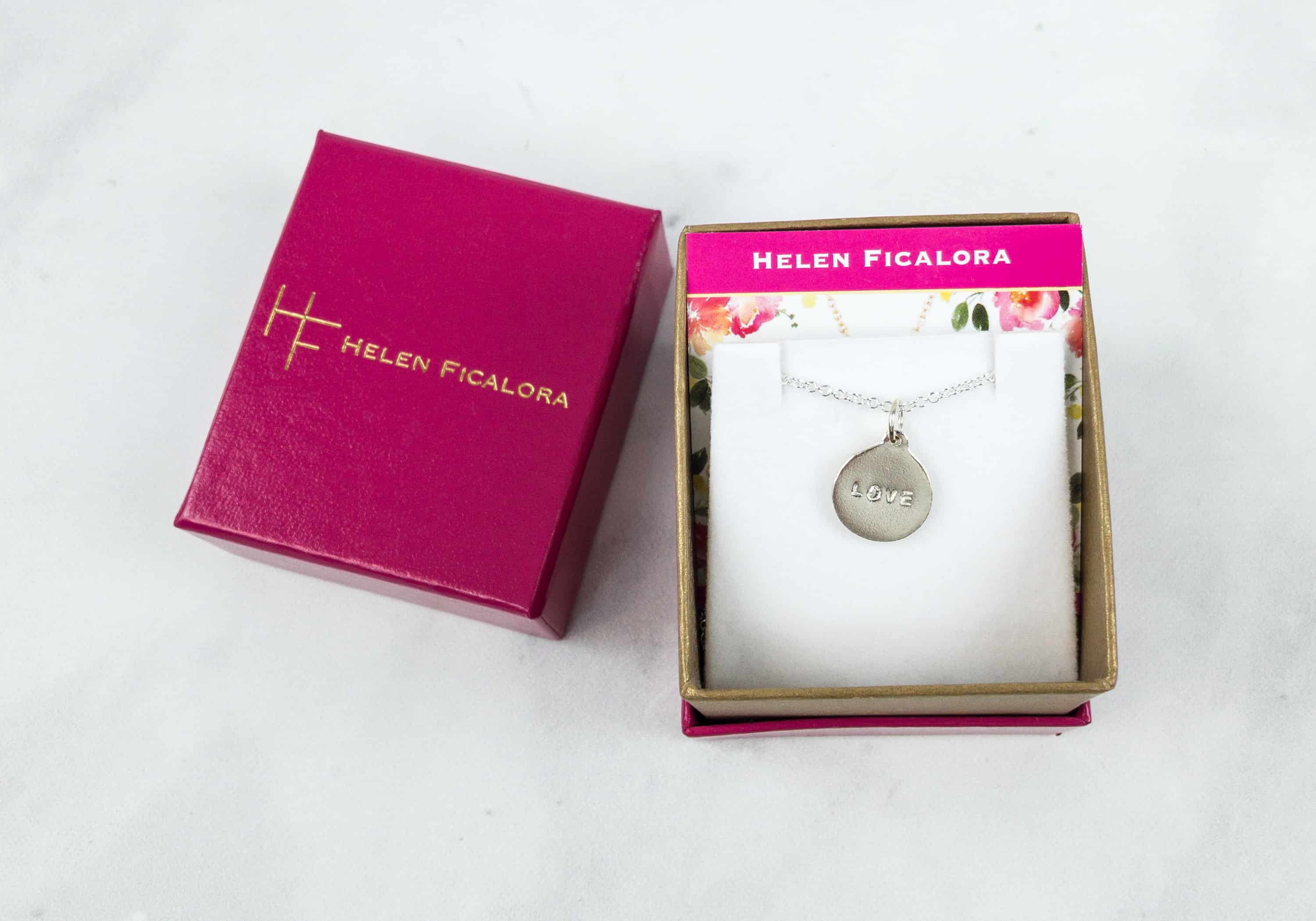 I got the charm in sterling silver.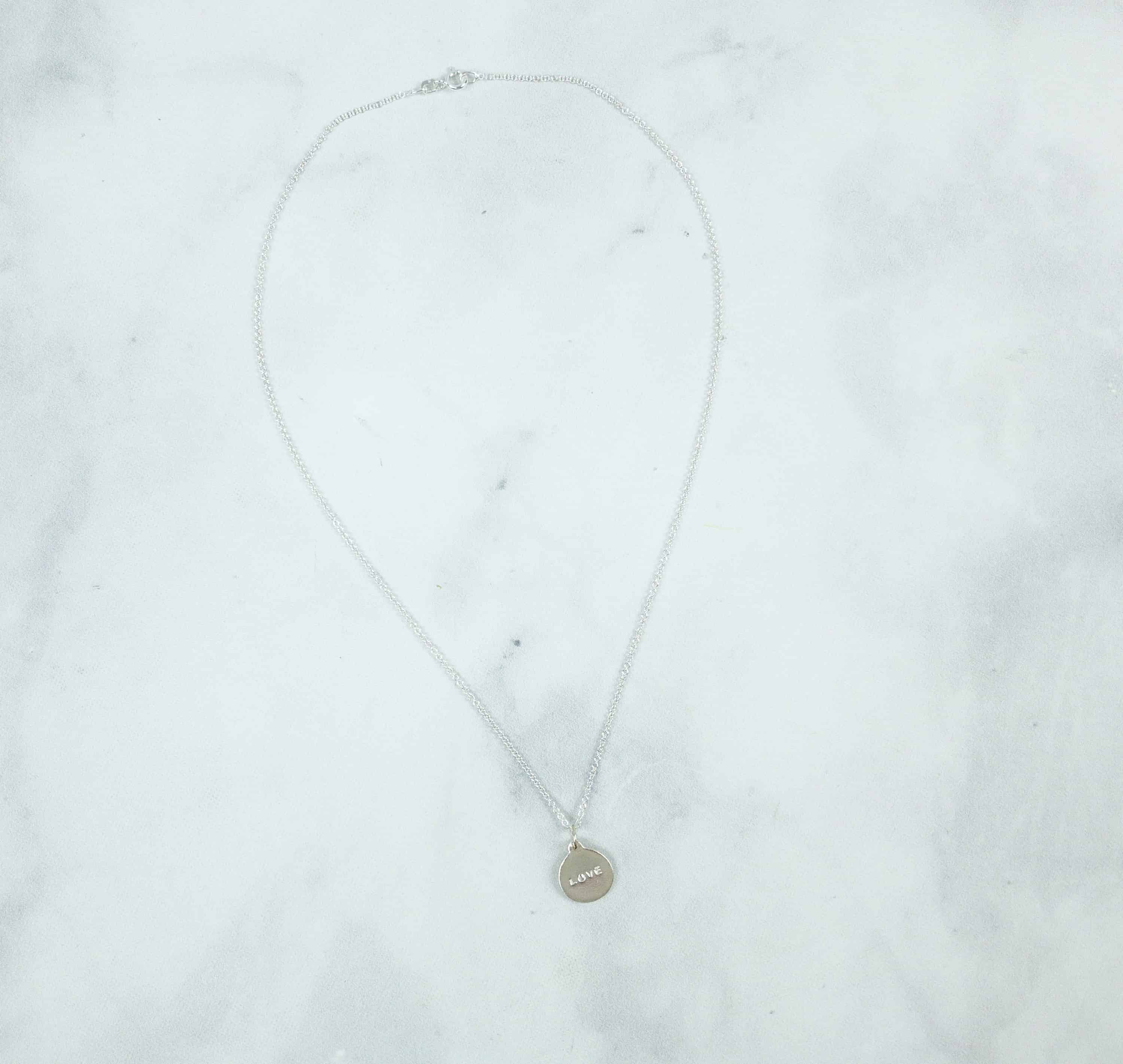 The charm measures 15.8 mm x 13.5 mm, which is approximately .5 inch in diameter. It is not plated so extra care is needed.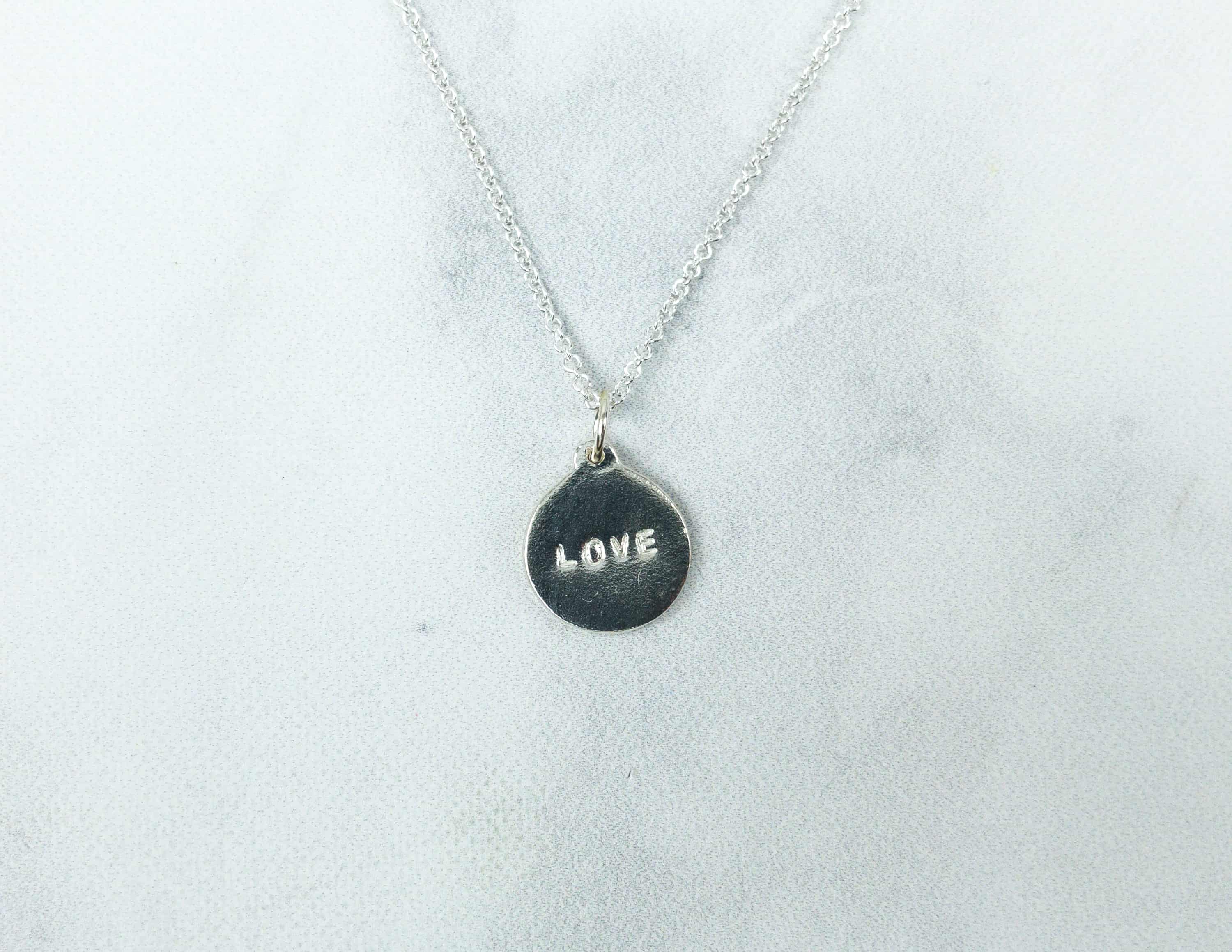 Up close, you can see minimal scratches, that's why I think you should read the care instructions thoroughly. The brand also has complimentary cleaning service if you want your jewelry to look good as new and maintained properly.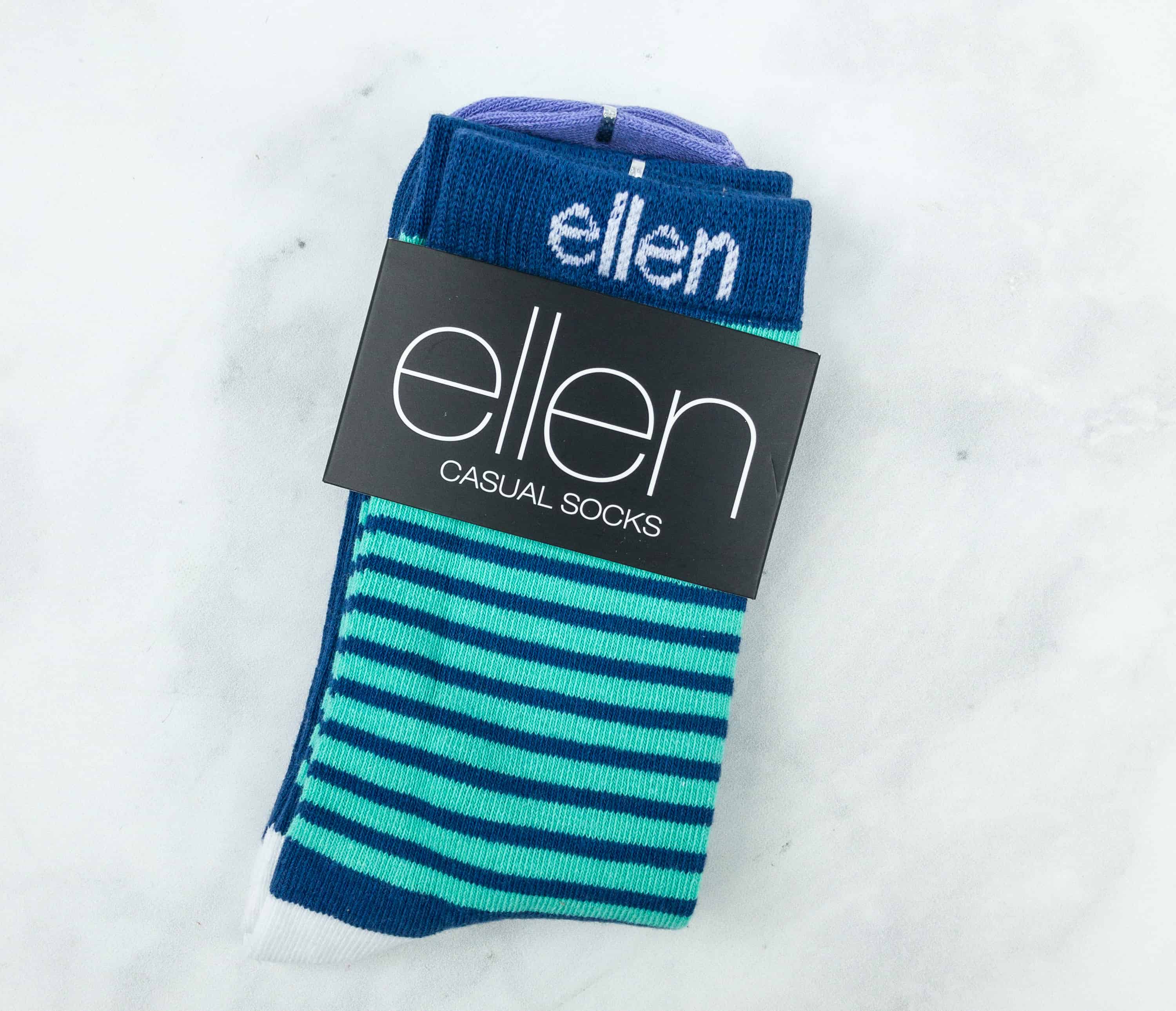 Ellenshop Ellen Show Exclusive Stripe Socks ($15) This fresh pair of fuzzy foot covers came from the Ellenshop.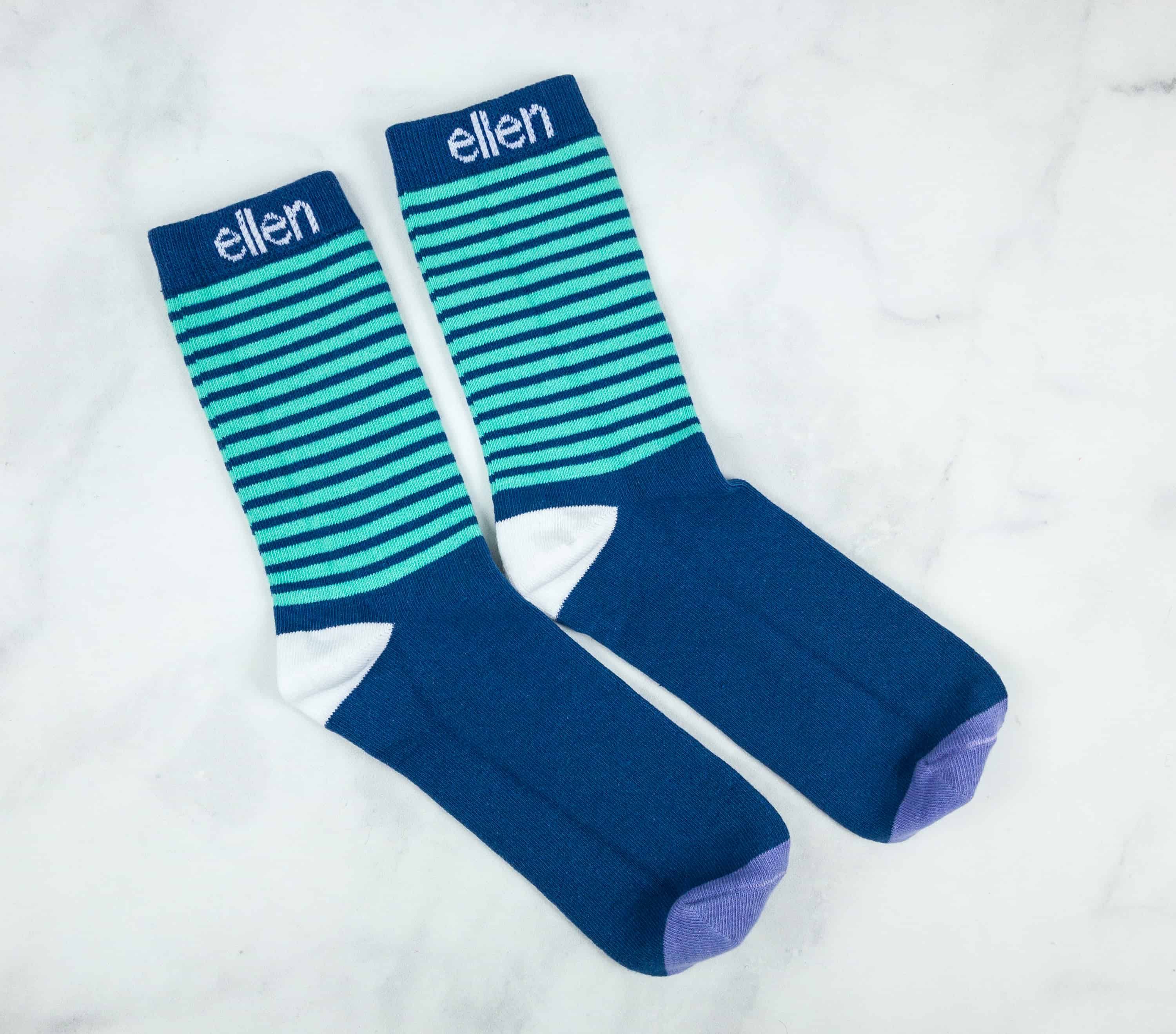 It's a one-size-fits-all striped pair!
The cuffs have Ellen's name/logo on it.
Fresh Sugar Lip Treatment Sunscreen SPF 15 ($24) Another bestselling and cult-favorite item included in the box is this lip treatment with SPF 15.
It's a lip treatment for dry, rough, and often sun-damaged lips.
The untinted lip treatment has a satin finish. It also moisturizes, protects, and smooths the lips at the same time.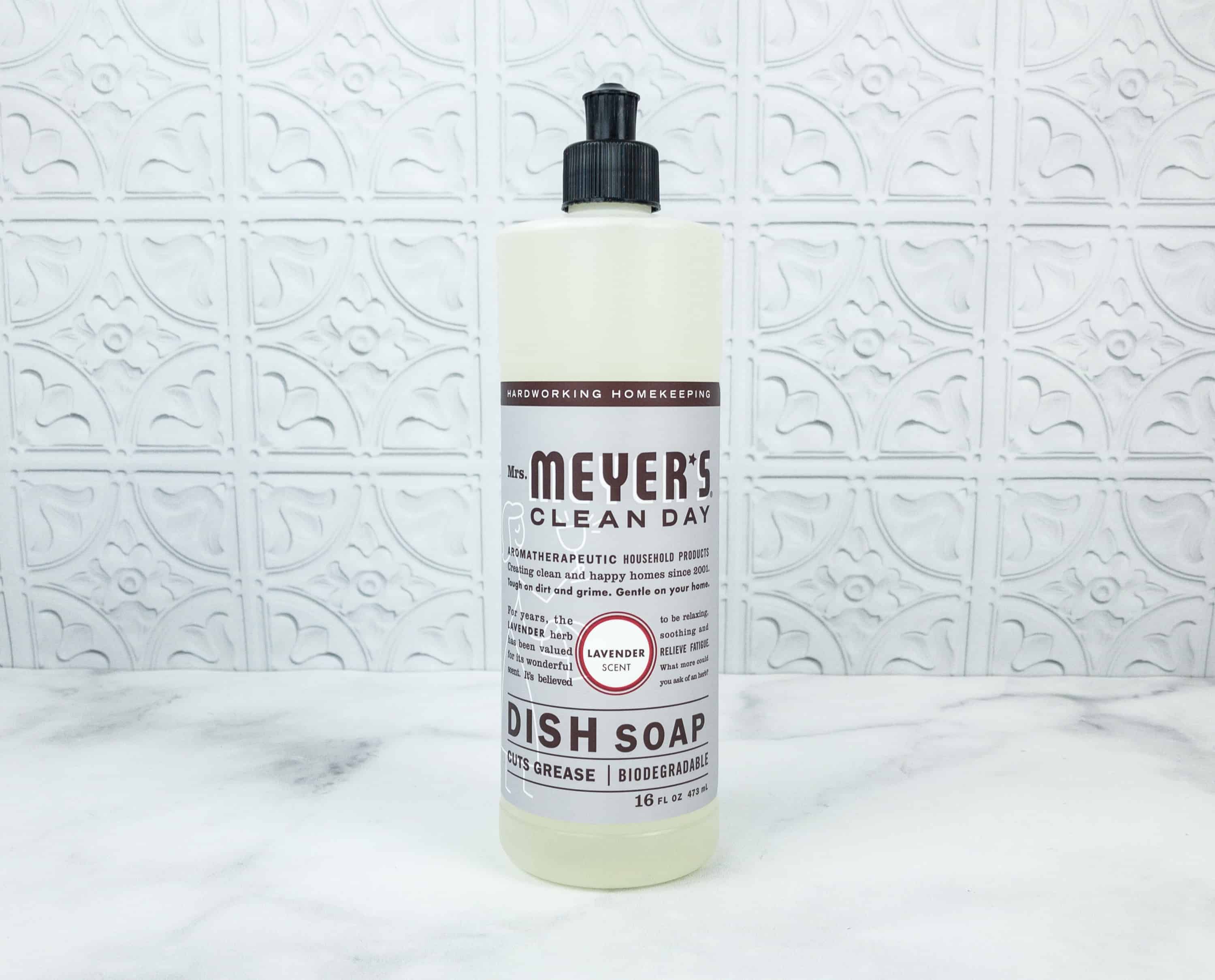 Mrs. Meyer's Clean Day Lavender Dish Soap ($3.89) Mrs. Meyer's dish soap has a rich and thick formula that strips off the grease on your dishes. This concentrated liquid dish formula is used for hand washing dishes, pots, and pans. It contains Soap Bark Extract, another ingredient from the garden that is one of nature's best degreasers. The best thing is that it has a biodegradable formula. We love this brand and purchase it constantly!
This Bar Saves Lives Madagascar Vanilla Almond & Honey ($7.99) I also received a box of four health bars! These snack bars are made with California almonds, omega-3 rich flax seeds, and Madagascar vanilla. They're gluten-free and non-GMO too.
It's not just yummy and healthy, every purchase of the bar gives life-saving nutrition to a child in need too. Isn't it awesome?
Vitruvi Organic Lavender Essential Oil ($18) Essential oils can be used in many ways from home wellness routines to body and beauty rituals. This essential oil is made 100% pure, steam-distilled organic lavender oil. It has a natural and soothing property that is perfect for bedtime. The oil is contained inside a matte black glass bottle that ensures that no UV light will affect the product's quality.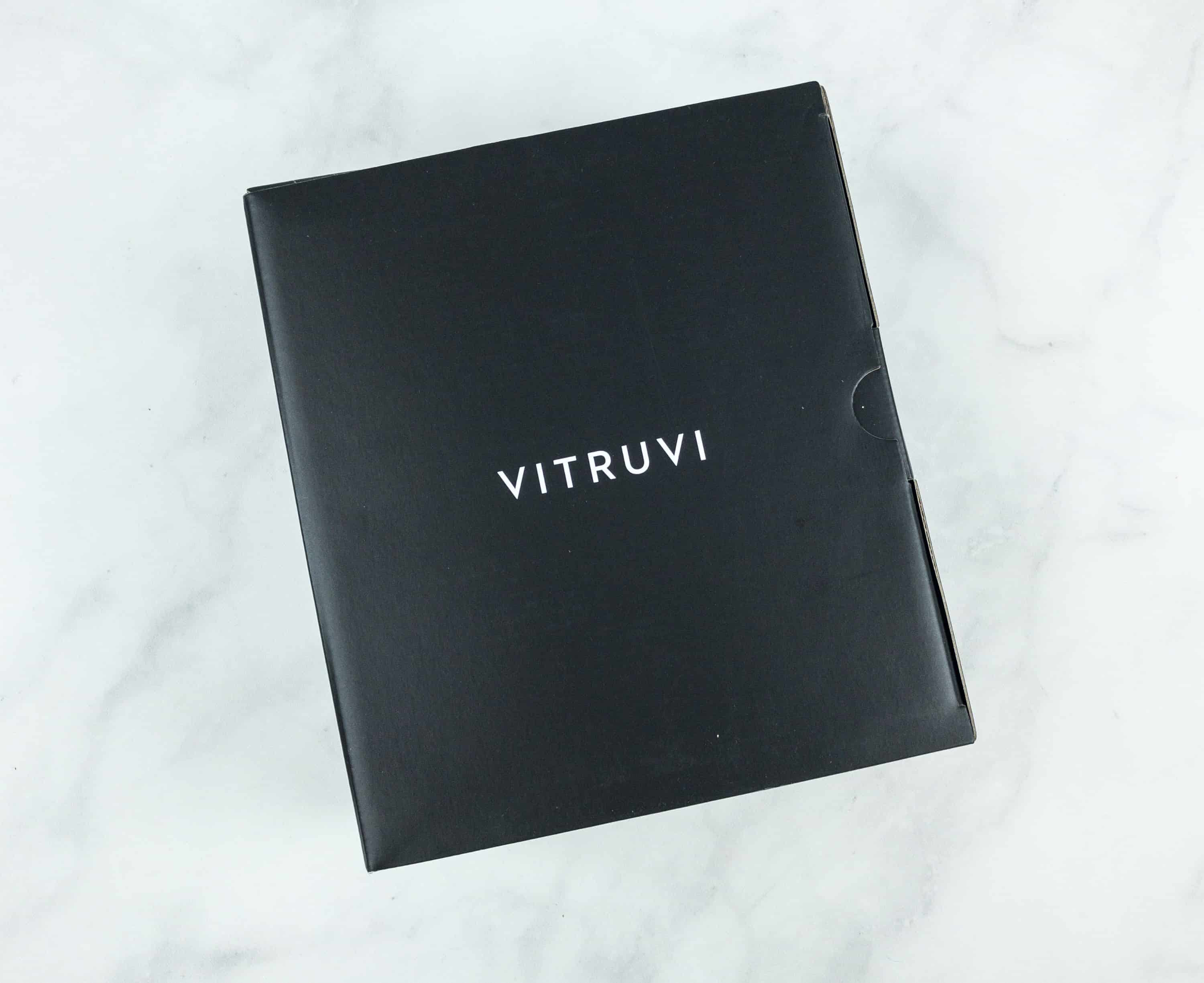 Vitruvi  Black Stone Diffuser ($119) Since there's a bottle of essential oil, it's just perfect that they included a diffuser, so I can really enjoy its benefits!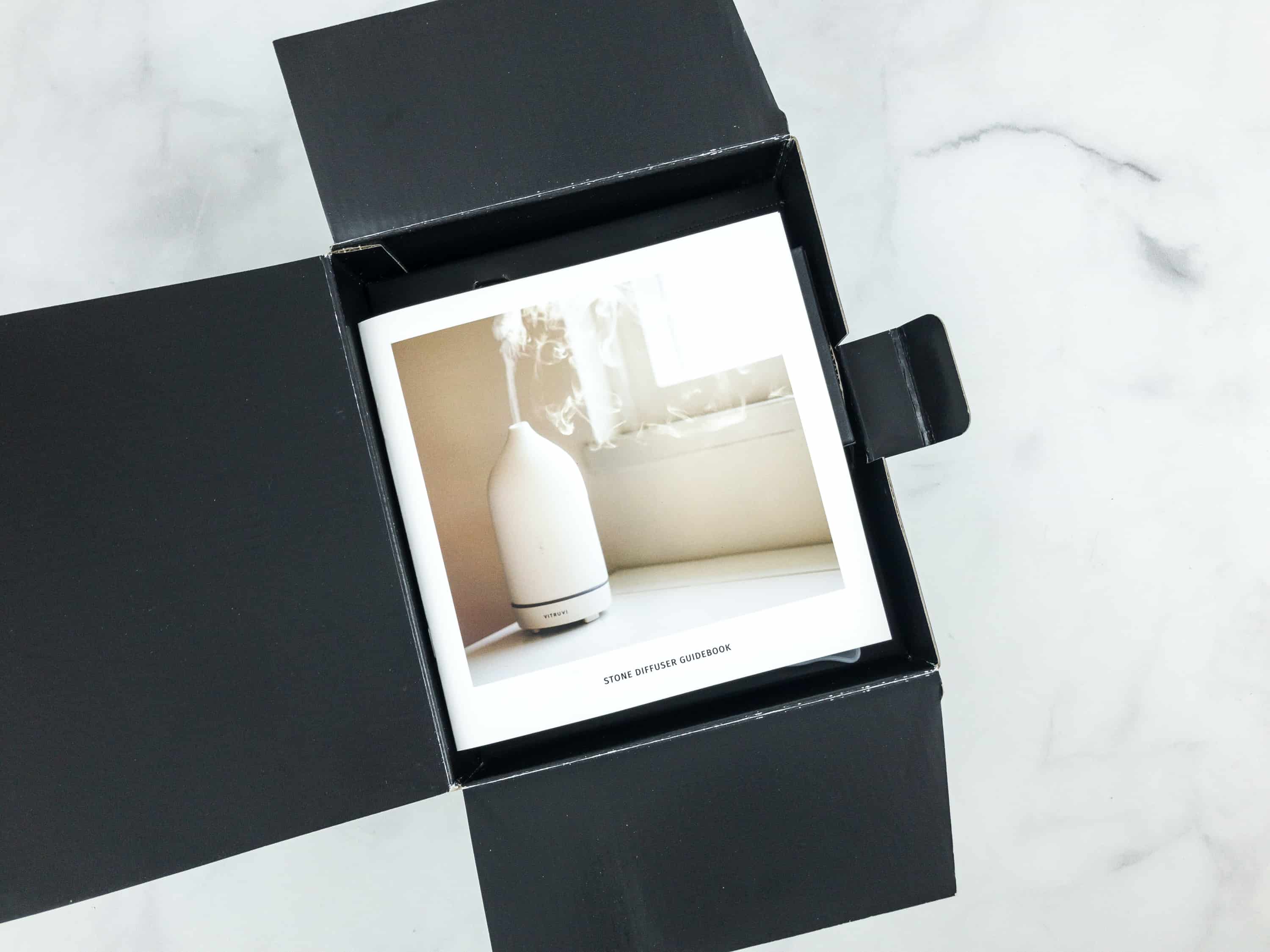 It is a handcrafted, stone essential oil diffuser that doubles as a home decor piece.
Everything is well packaged inside the box.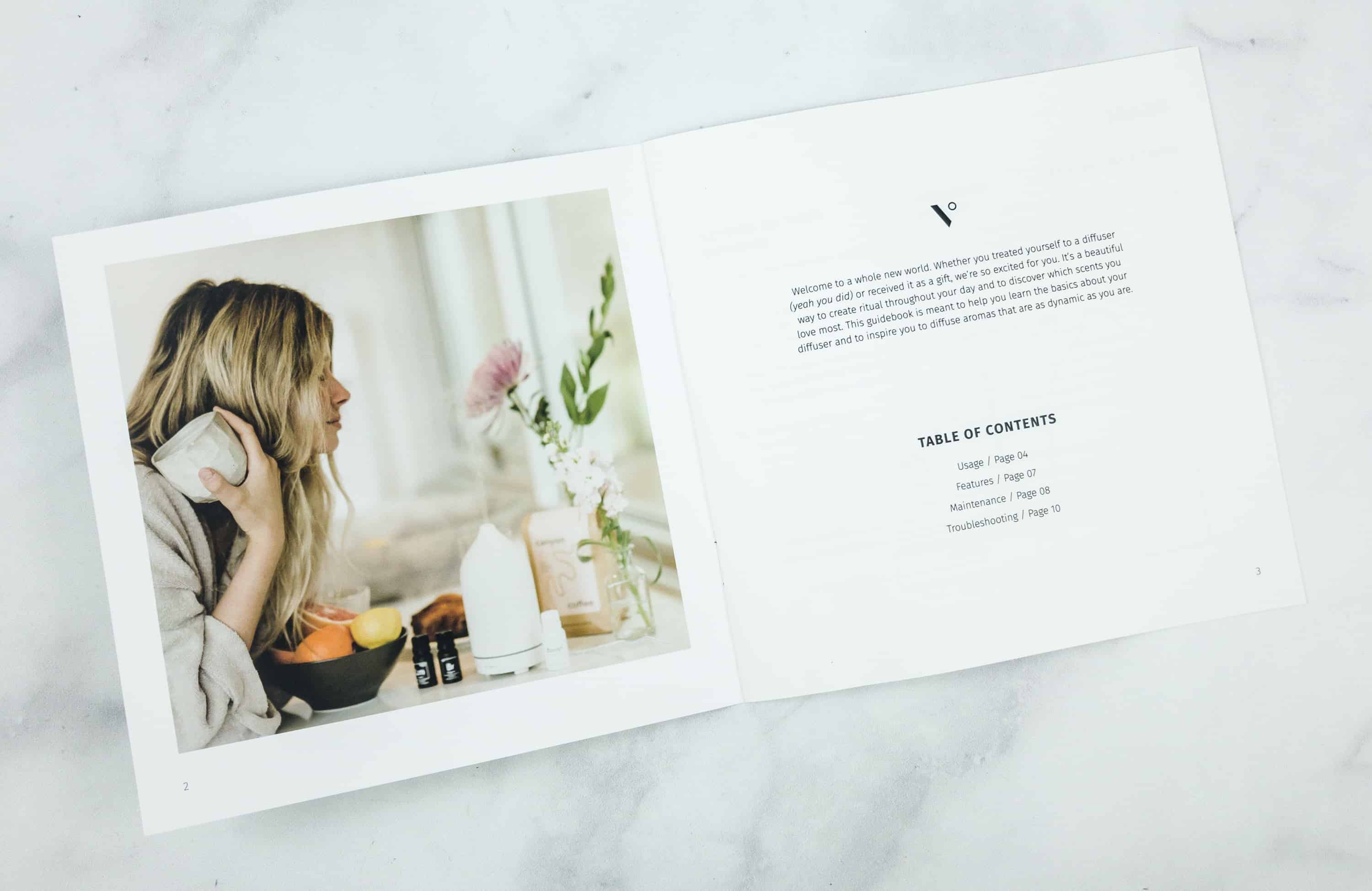 The mini booklet that came in the package provides useful information on product usage, features, maintenance, and even troubleshooting.
This product is made with a hand-milled, ceramic cover and contains an easy-to-clean water basin made of BPA-free, high-grade plastic. The diffuser is really easy to set up and use! After reading a little bit about the product, we're all set!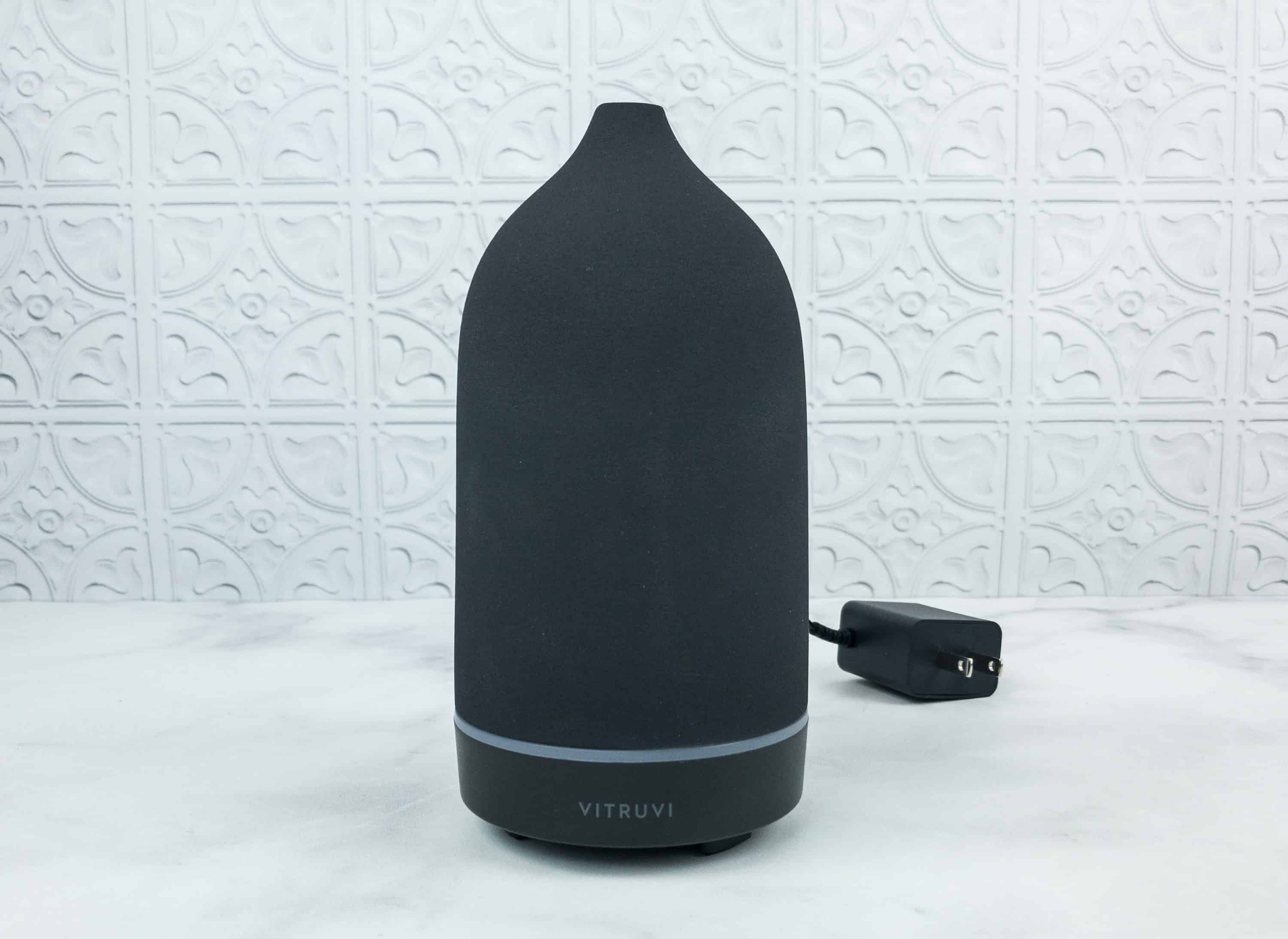 All we need to do is plug this and let it do its job. It uses ultrasonic technology to diffuse essential oils. And what I love about it is that it reaches and can fill up to a 550 square foot space with a wonderful scent!
Our first ever Be Kind box by Ellen is truly a blast! Aside from the causes we were able to support via this wonderful box, we were also able to get useful and fantastic, high-quality products! What I am most excited about is the Diffuser and Essential oil combo, I can't wait to turn it on and spread wonderful fragrance around my room! Also, it's so heartwarming that a popular personality like Ellen really cares about the wildlife, and she even supports brands that are for good causes as well! This is definitely a good collaboration for the good of many people! I hope she still comes up with many more boxes that I am more than willing to support and it goes to a subscription! The total value was over $300!
What do you think of BE KIND by Ellen?