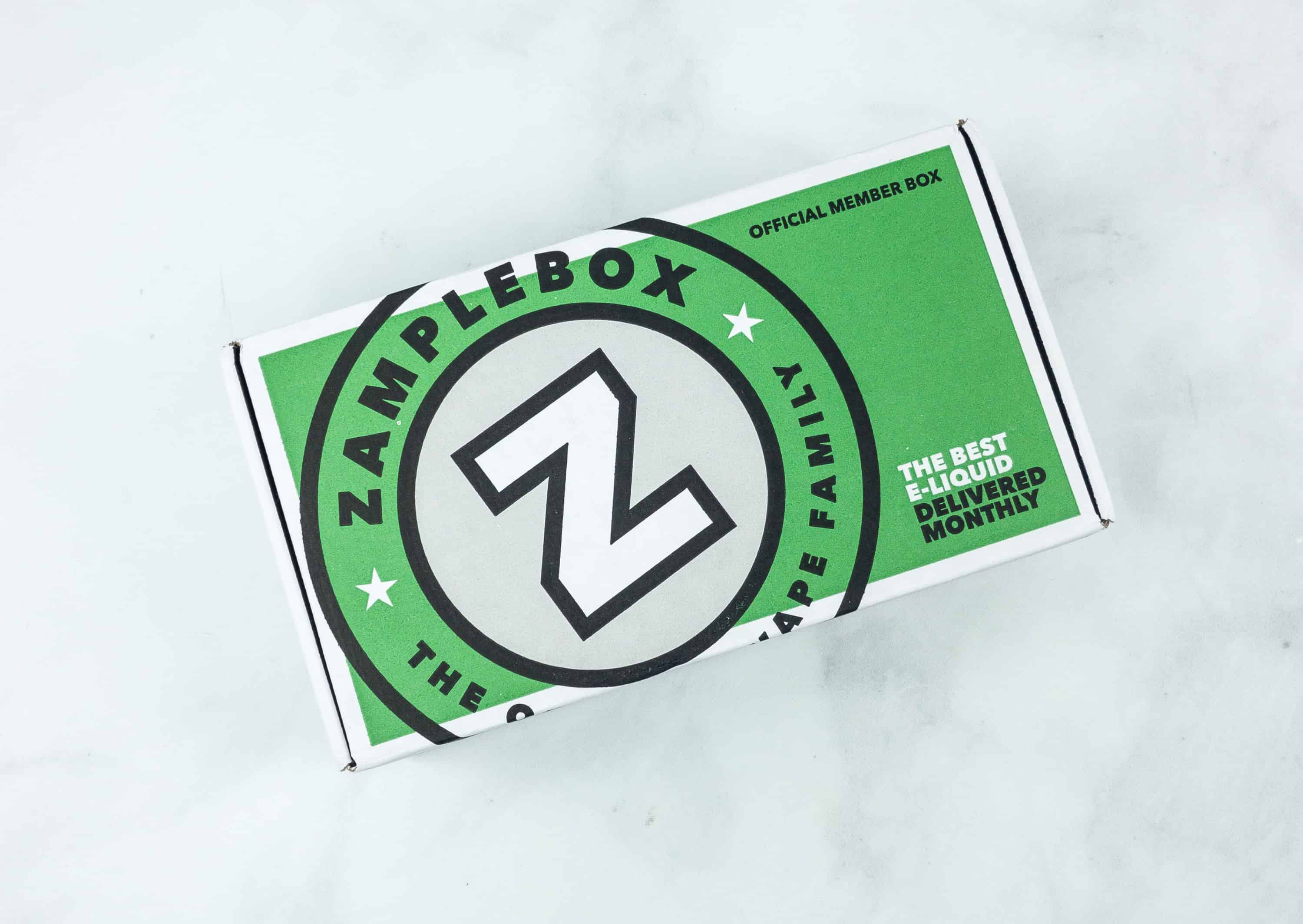 ZampleBox is a monthly e-juice/vaping subscription box. Every month you'll receive 3 ($23.99), 6 ($33.99), or 11 ($53.99) premium, American-made e-liquid bottles. Zamplebox has a ton of juice preference features that allow them to deliver a box that is customized to your taste preferences.
This is a review of the 11 bottle $53.99 per month box.
All ZampleBox Memberships now include ZB Wholesale ($9.99/month value) for FREE! You'll get access to special member-only vape deals as well as the wholesale shop.
DEAL: Get 10% off your first box with coupon code ZBTEN!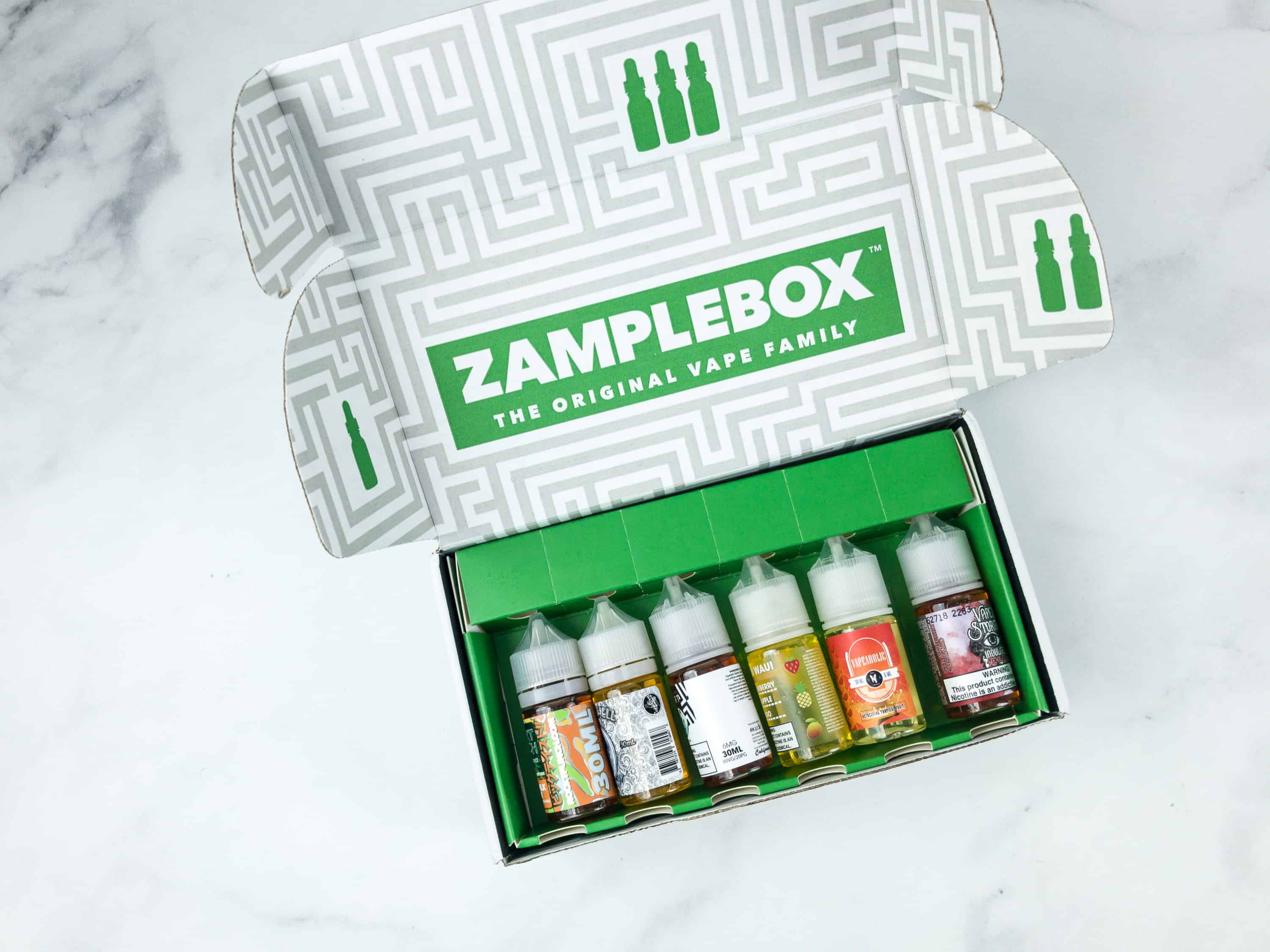 Each container has its own little niche inside the box, making sure it arrives in good condition and stays well in place. There are two layers of bottles in this box.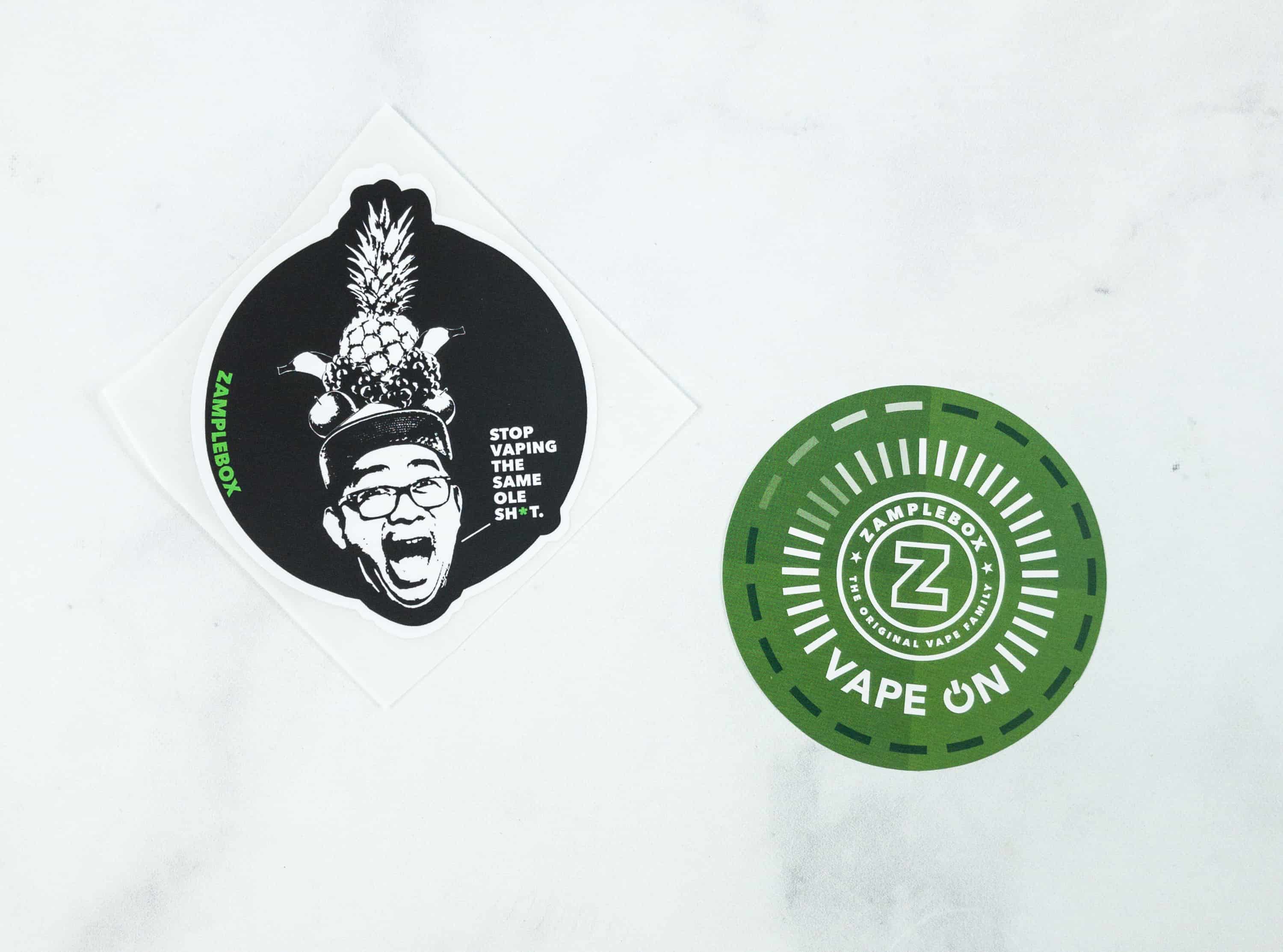 Here are two exclusive stickers from Zamplebox! Most boxes include a straight on logo-type sticker and one that is a little wilder.
ZampleBox also sent us a rating card.
You just have to pick your top 3 favorite e-juices post it to socials tagged ZampleBox for a chance to be featured!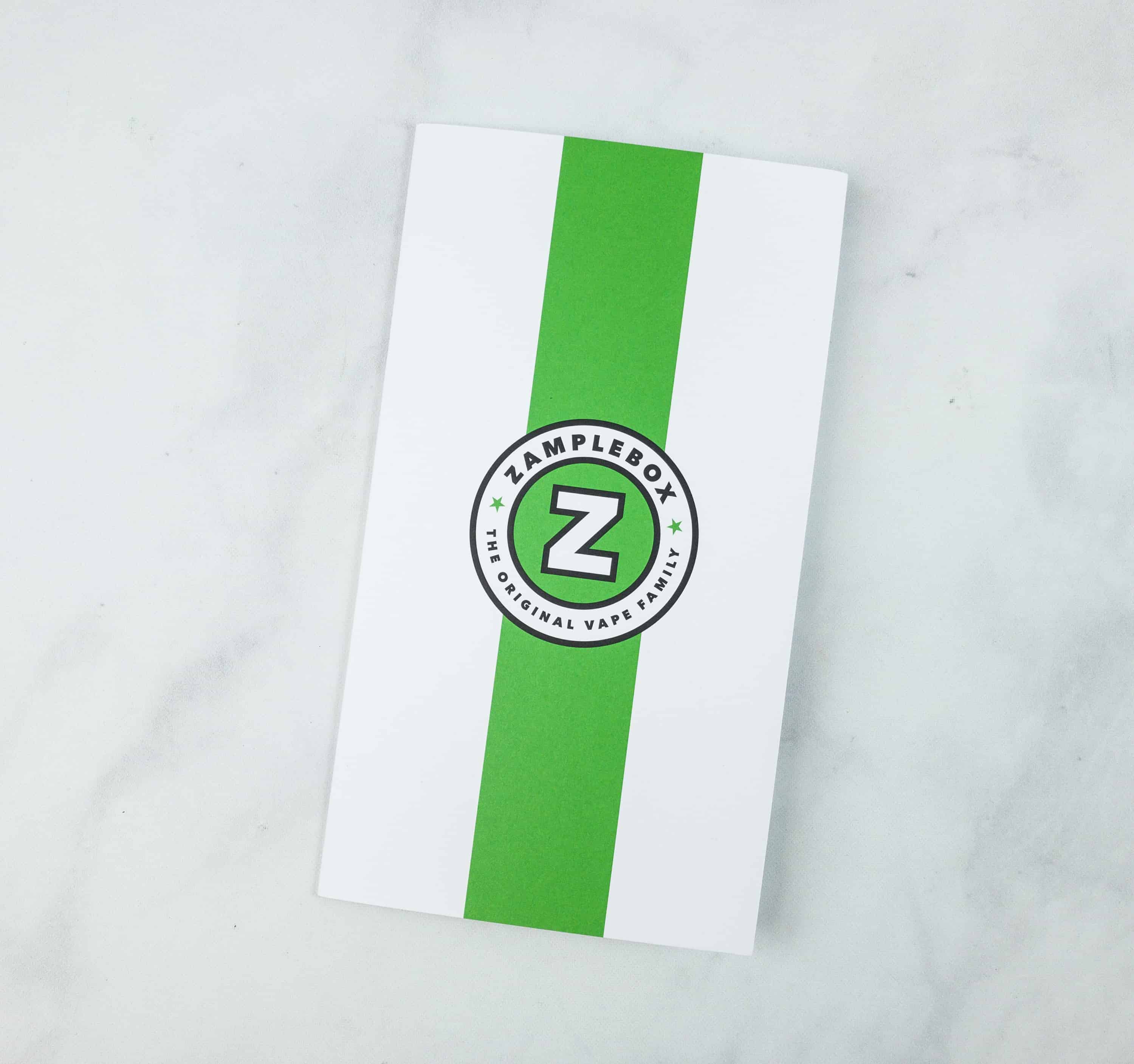 Be equipped and switch your vape mode on!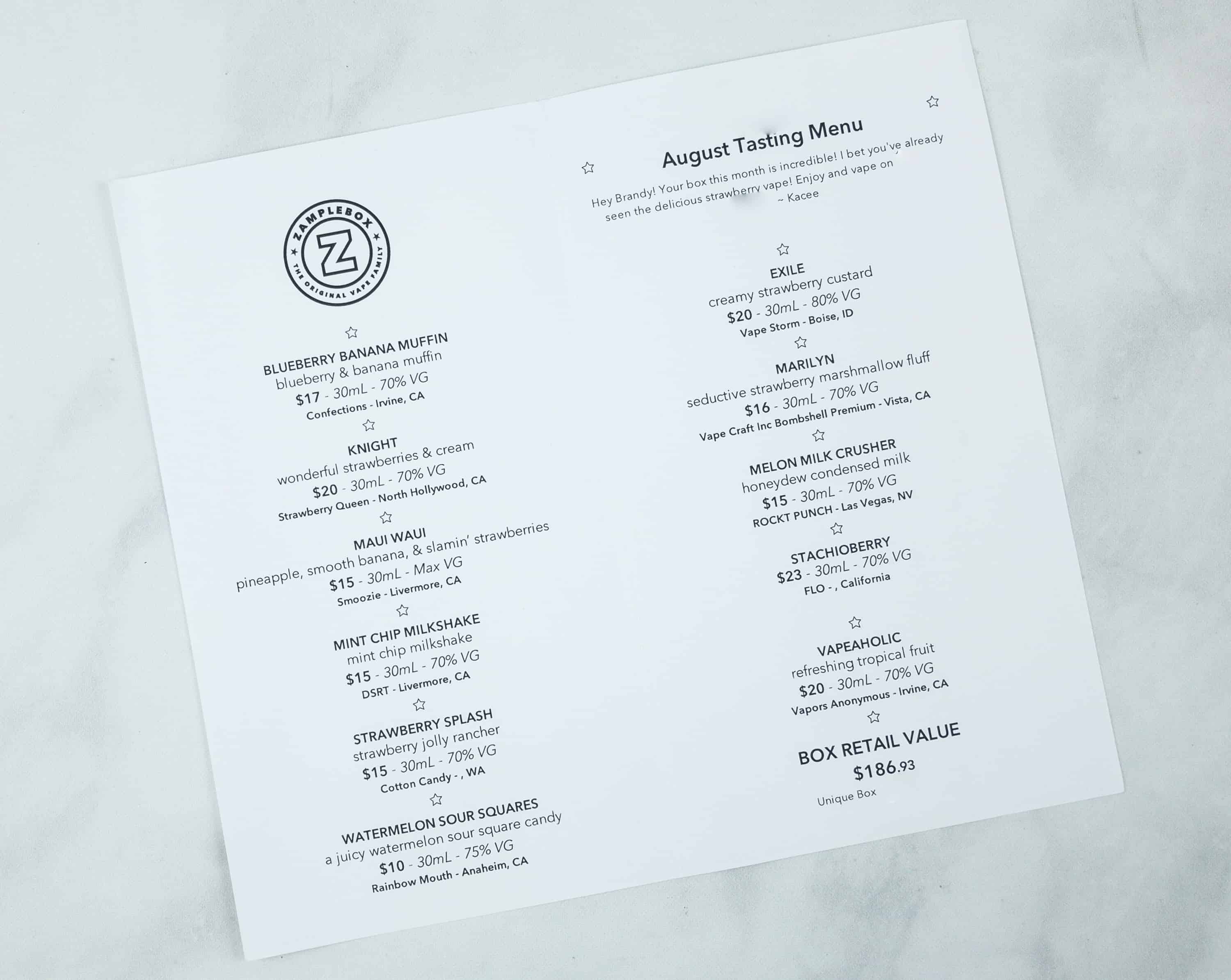 Also included in the box is an information sheet that lists all the e-juices in your box for the month. Brand labelling on e-juice is notoriously cryptic, so it's sometimes a bit of a challenge to match up the listings with the bottles.
Everything in the box!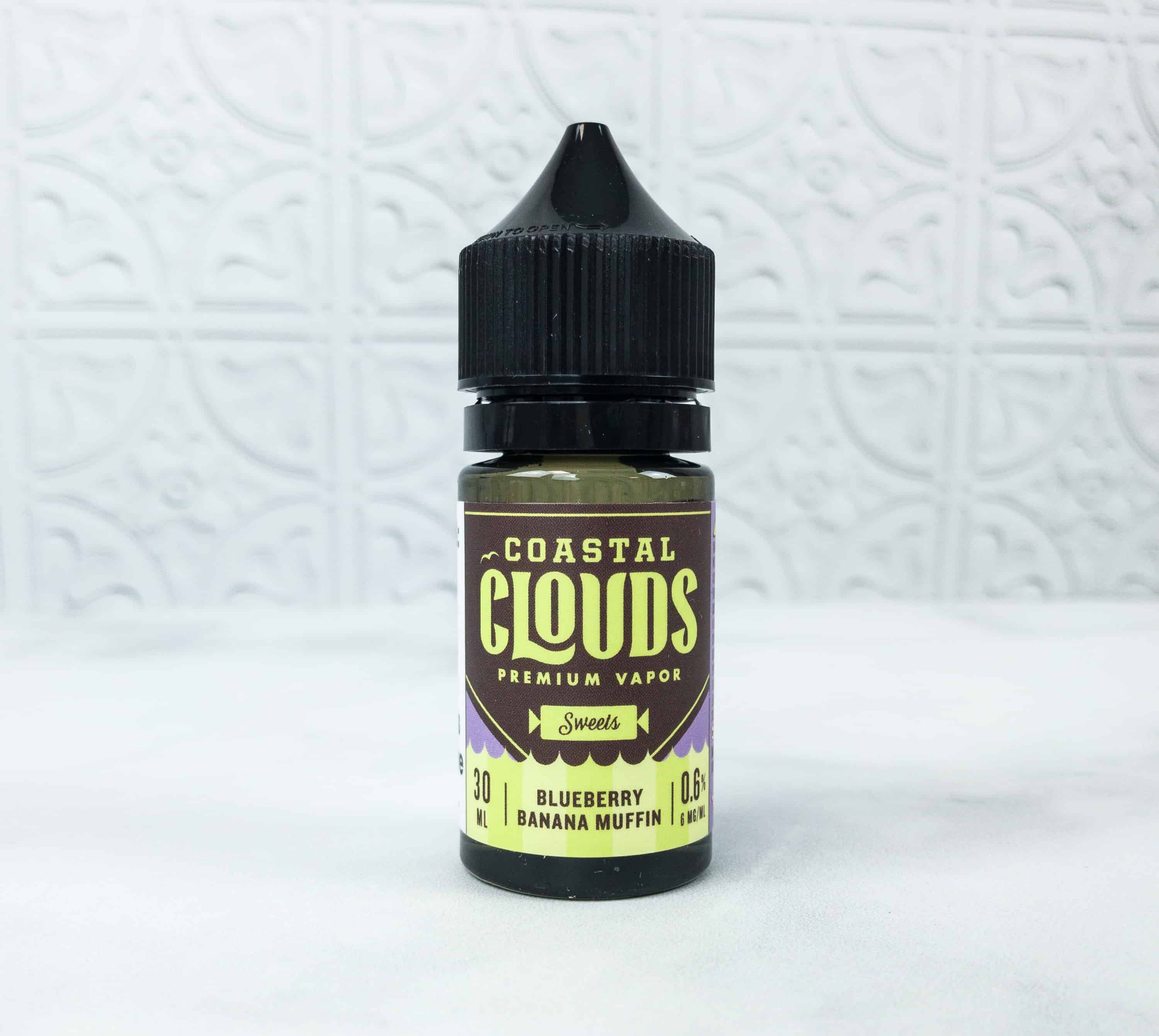 Blueberry Banana Muffin By Confections ($17) Flavors: dessert, muffin, banana, and blueberry
This e-juice produces a very high vapor production with only a little hit on the throat. It has the perfect combination of blueberry and banana muffin in each sip.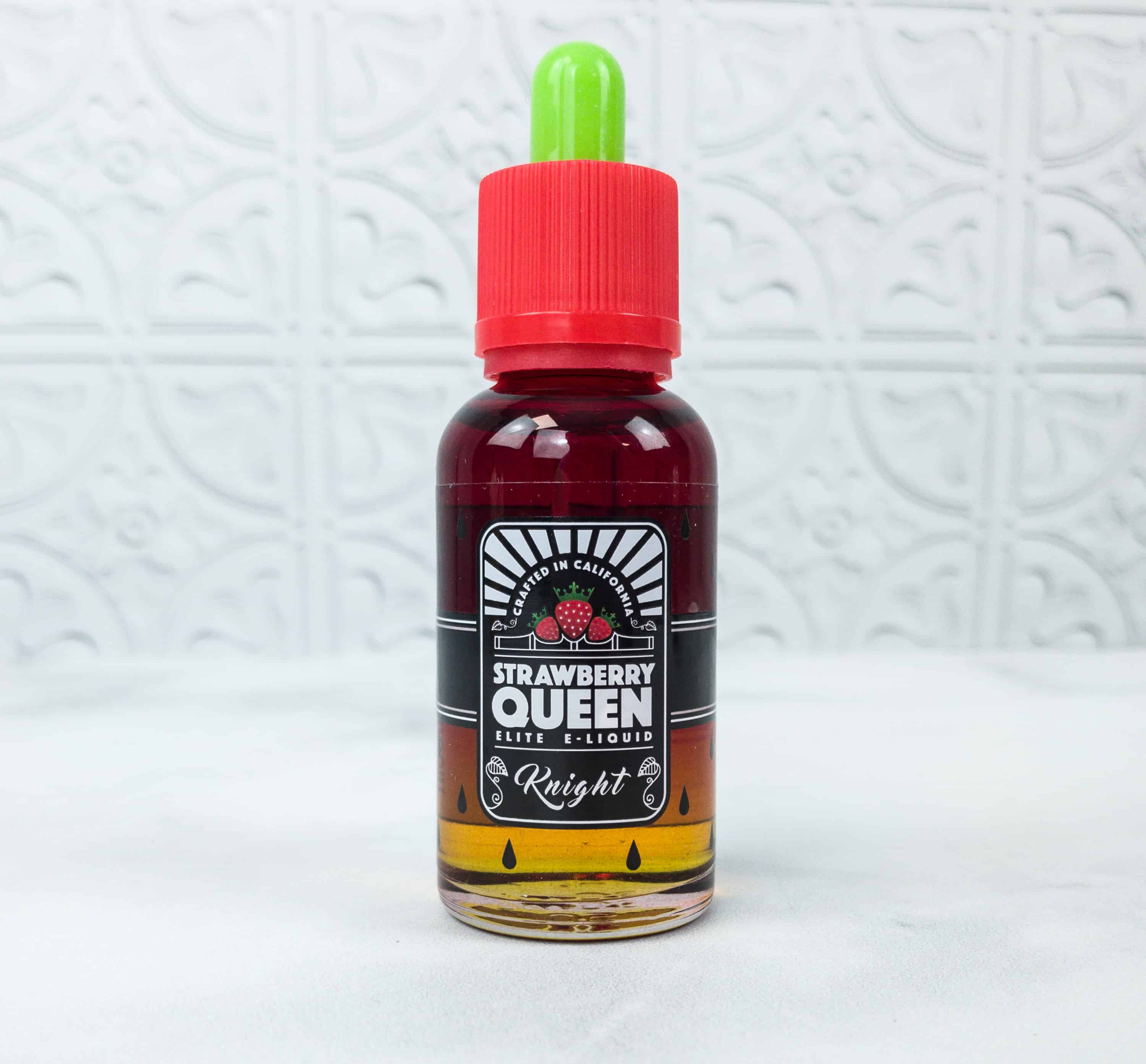 Knight By Strawberry Queen ($20) Flavors: fruit, cream, strawberry, and berry
It's a fruity blend of strawberries, berries, and cream cavalry, which tastes more like a creamy strawberry drink. A fruity vape juice, this one provides its vaper a full satisfaction.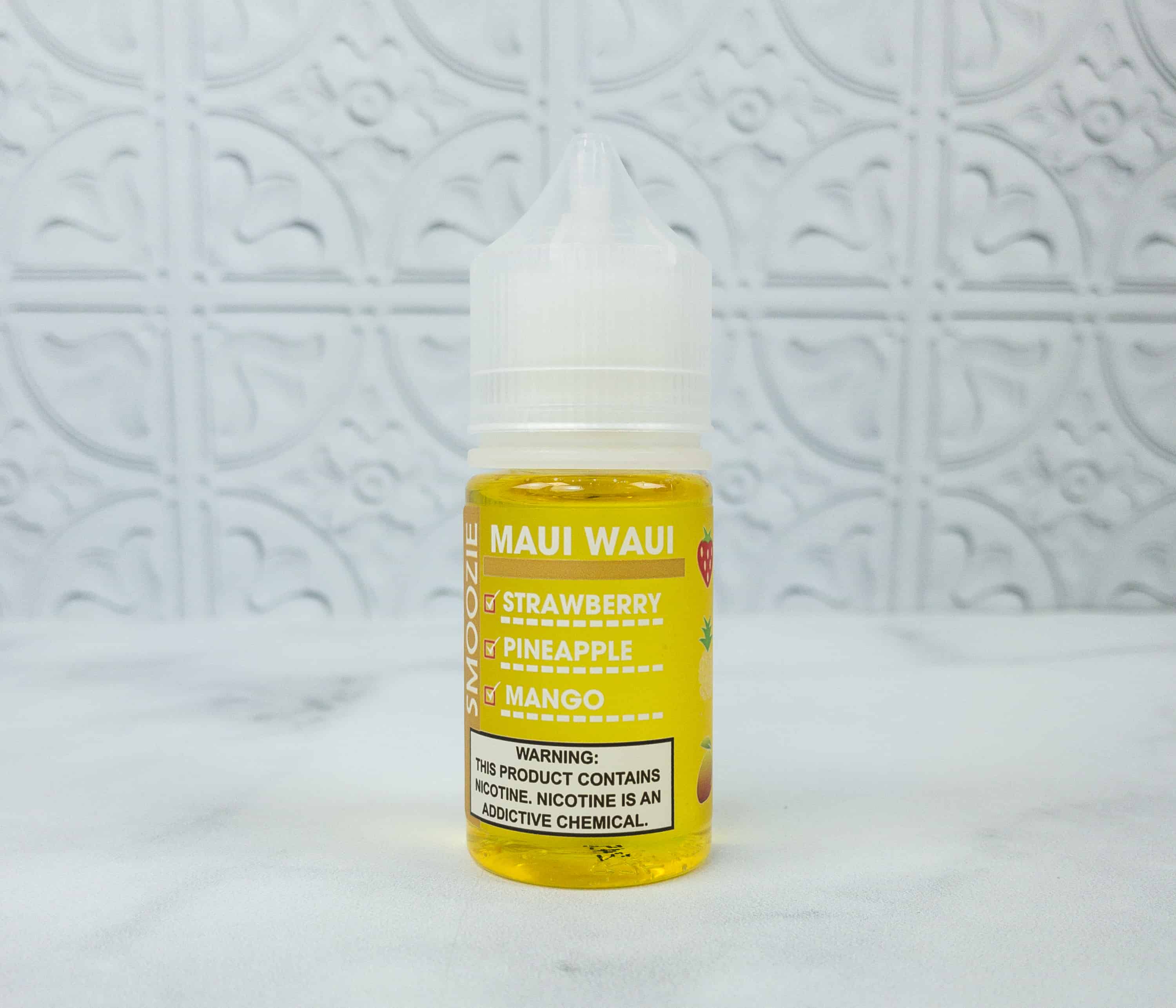 Maui Waui By Smoozie ($15) Flavors: fruit, tropical, pineapple, banana, and strawberry
There's nothing more tropical than this e-juice. The sweet taste of pineapple is combined with mango and strawberry to create a refreshing juice. It produces a thick cloud with an enticing sweet scent!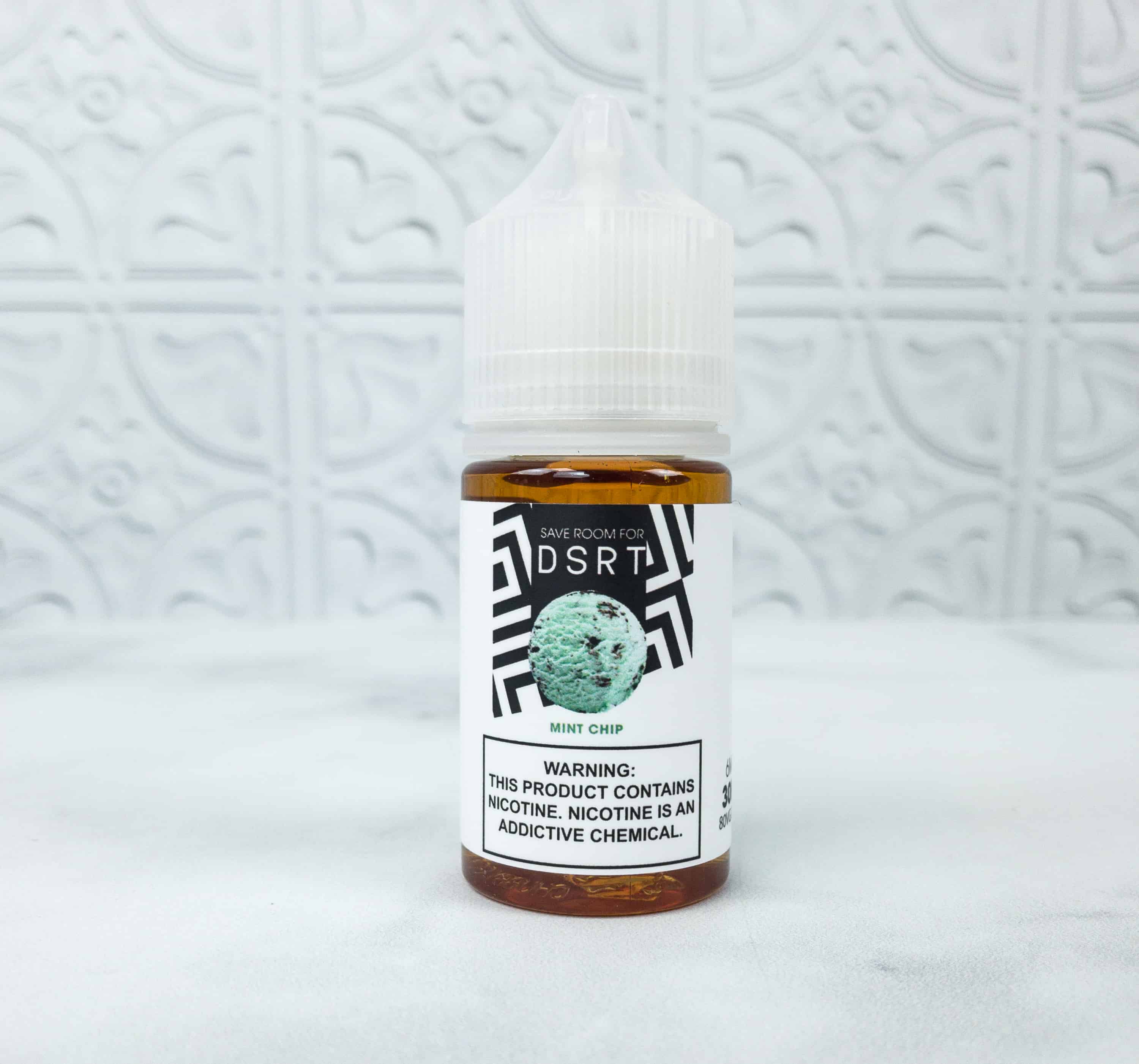 Mint Chip Milkshake By DSRT ($15) Flavors: dessert, milkshake, ice cream, and mint
This e-juice is like a delicious dessert with ice cream and milkshake flavor. It provides a smooth throat sensation with thick cloud, no doubt this e-juice is a favorite among vapers!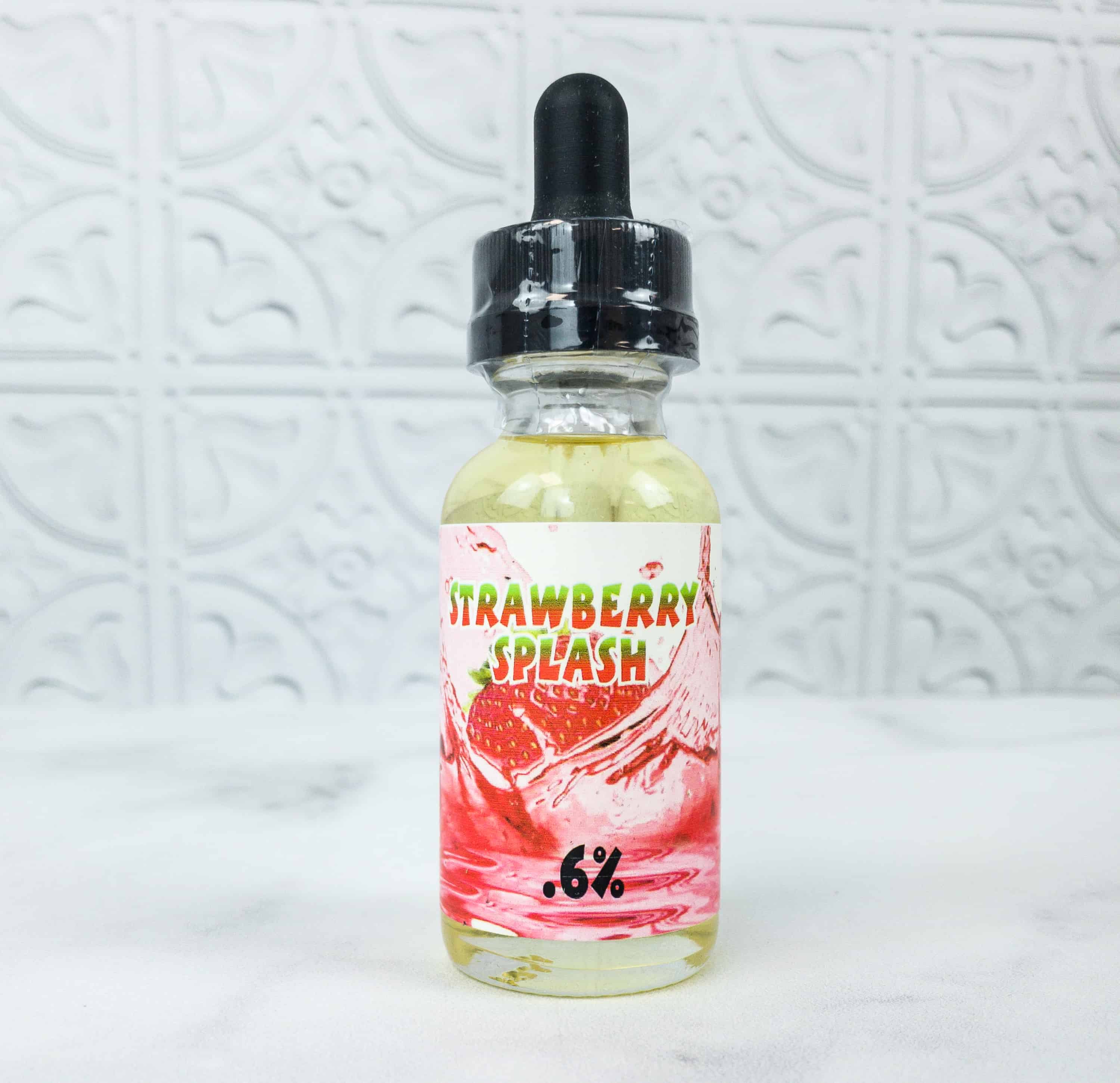 Strawberry Splash By Cotton Candy ($15) Flavors: desserts, strawberry, and hard candy
Ideal for anyone who craves for something sweet and creamy, this e-juice has a rich, layered taste of strawberry on the inhale and a kick of velvety custard on exhale.
Watermelon Squares By Rainbow Mouth ($10) Flavors: fruit, cream, gummy, milk, strawberry, and watermelon
The combination of watermelon and strawberry is really tasty. The juice is dominated by watermelon while producing a strong scent of strawberry cloud in every exhale. It has a light throat hit, but still a great vape to try.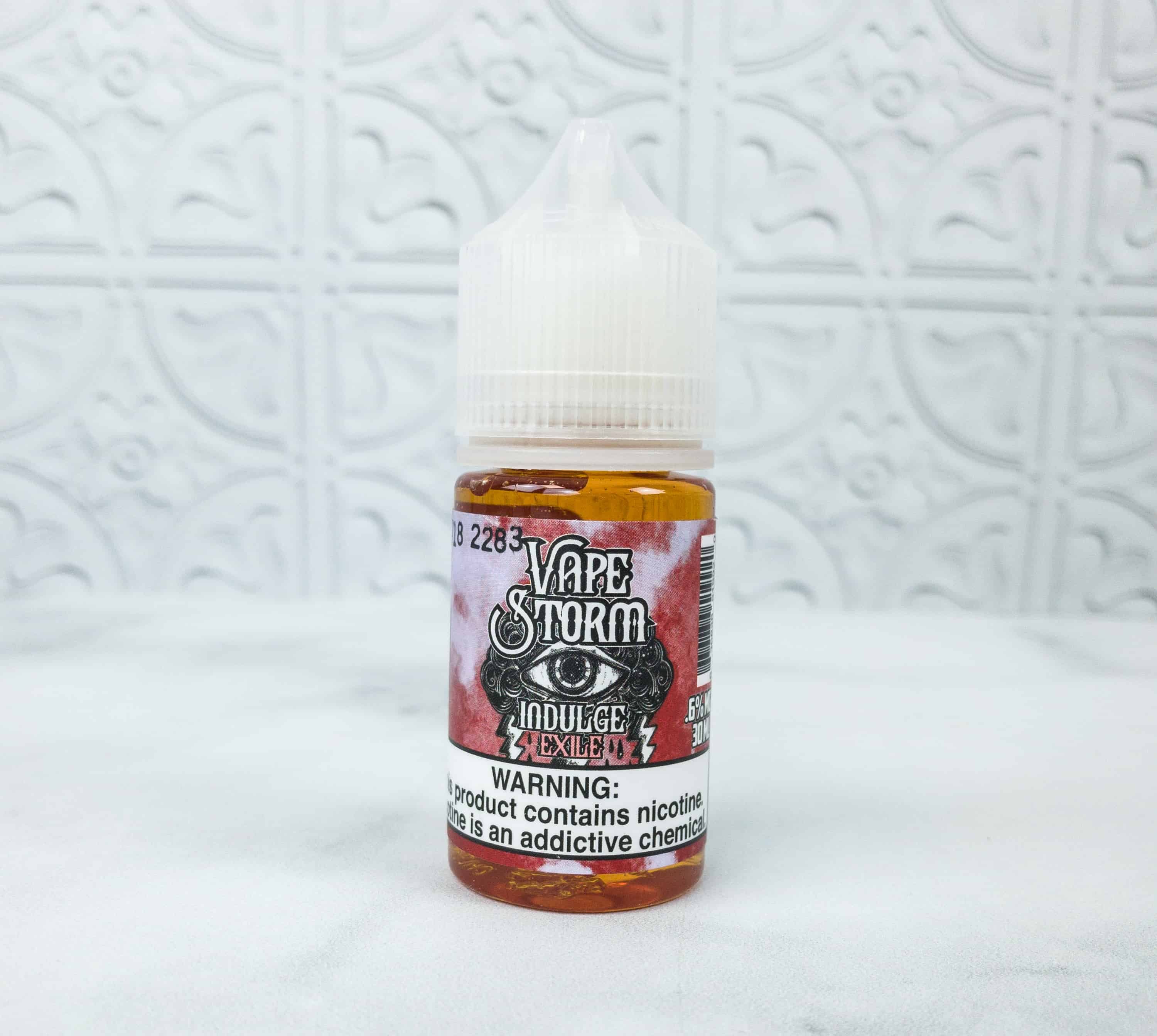 Exile By Vape Storm ($20) Flavors: fruit, cream, custard, berry, and strawberry
This one tastes really good, as it contains a sweet, candy-like strawberry and vanilla custard. The inhale hits you with a straight custard note and hints of strawberry twist while the exhale is dominated with strawberry wrapped with vanilla custard.
Marilyn By Vape Craft Inc Bombshell Premium ($16) Flavors: marshmallow, strawberry, dessert
It produces a thick cloud and a delicious scent. There's barely a taste of marshmallow since it is wholly dominated by strawberry flavor.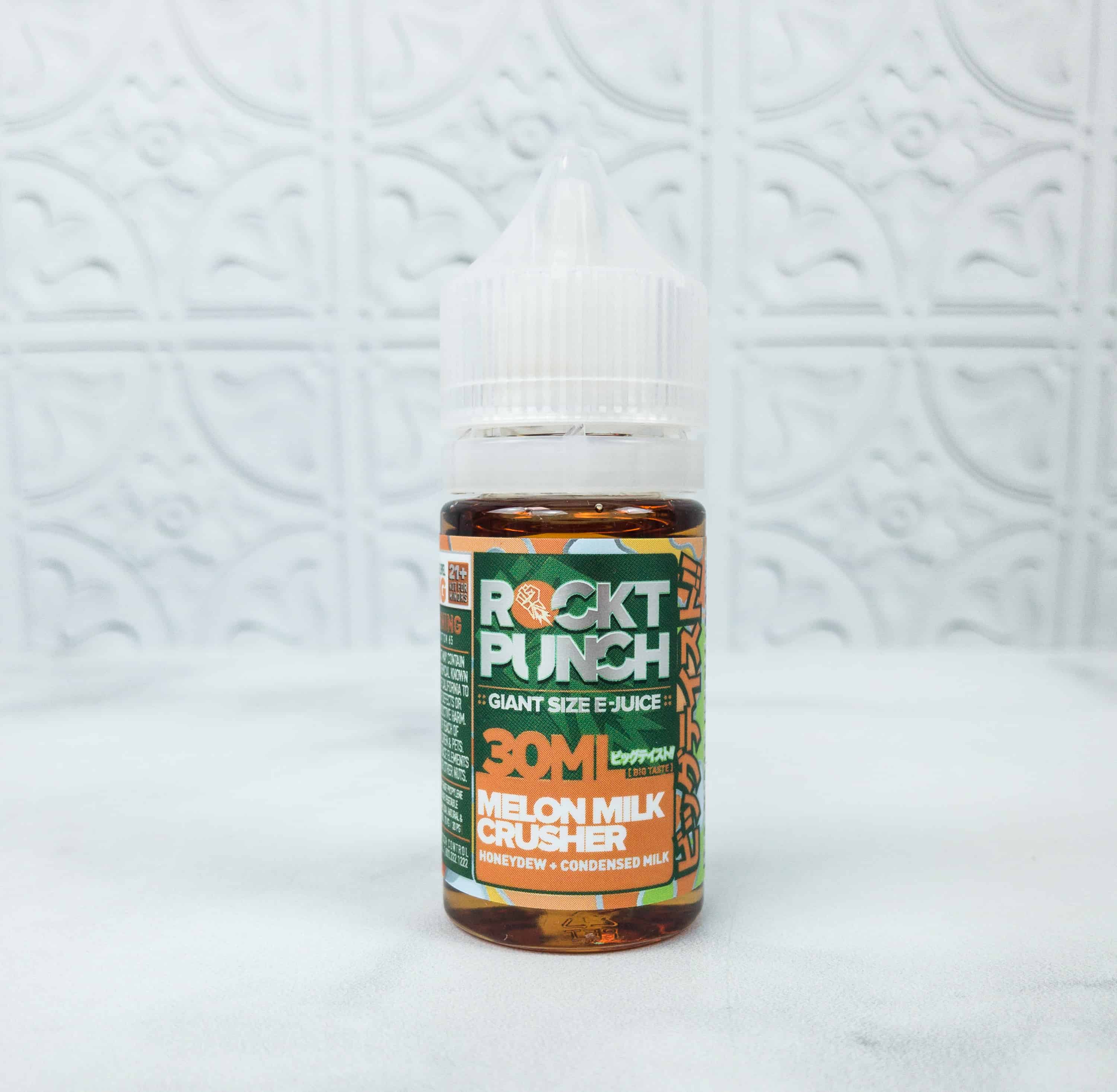 Melon Milk Crusher By Rockt Punch ($15) Flavors: fruit, cream, milk, melon, and honeydew
The sweetness of condensed milk mixed with melon and honeydew topped with cream is just fantastic. It has little to none hit on the throat with a supreme high cloud production.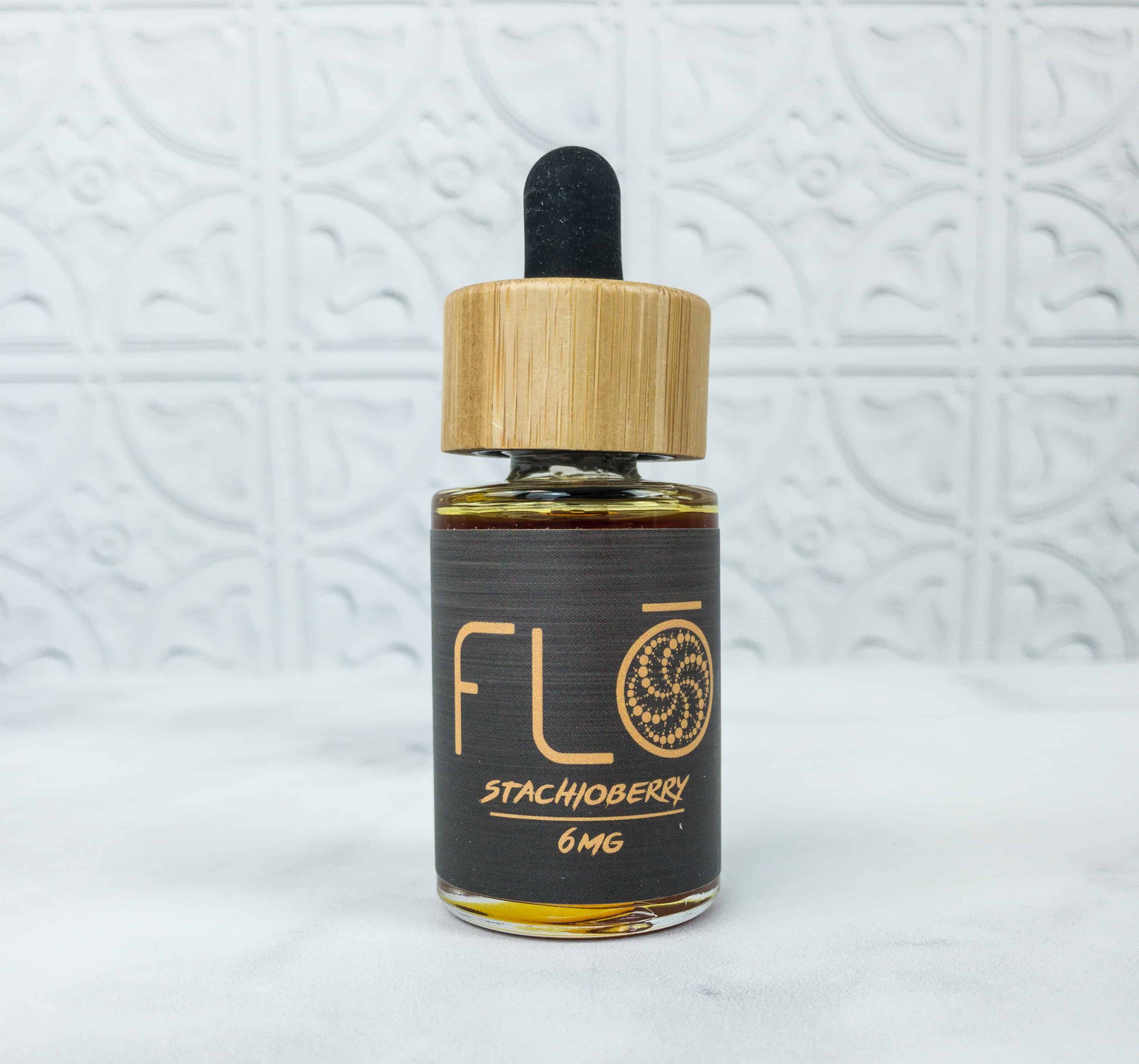 Stachioberry By Flo ($23) Flavors: dessert, vanilla, pistachio, and strawberry
Wonderful combination of flavors! The pistachio's taste came heavier than the berry and vanilla, and it just feels perfect. It's a great juice and the ideal one for vapers who loves nutty and fruity juices.
Vapeaholic By Rainbows Anonymous ($20) Flavors: fruit, tropical, cream, coconut, orange, watermelon, and strawberry
This e-juice is really fruity with hints of orange cream, strawberry, coconut, and watermelon. It's refreshing after each and every hit.
ZampleBox offers a wide variety of juices from different highly recognized and award-winning brands from all over the world. It's a great way of trying new and delicious vape flavors, which is very useful whether for newbies or veteran vapers. You can even customize the juices you'll receive depending on your taste preference, so it will be unlikely to receive a flavor you won't like!
Are you getting this month's Zamplebox?