Lovespoon Candles sends a monthly box of amazing candles and bonus items. The candles are made of soy wax and are hand-poured and feature seasonally appropriate scents. They also donate proceeds to Feeding Children Everywhere, who aim to provide healthy meals to needy children in America.
Each Month We Find The Most Delectable and In Season Fragrances For You To Enjoy! You will Receive Two Candles, One from our Cornerstone Collection and One from our Monogram Series. Plus You will receive many add on freebies such as: Lovespoon Charms, Wick Trimmers, 2oz Samples, Gratitude Cards and Provide Money To Feeding Children Everywhere!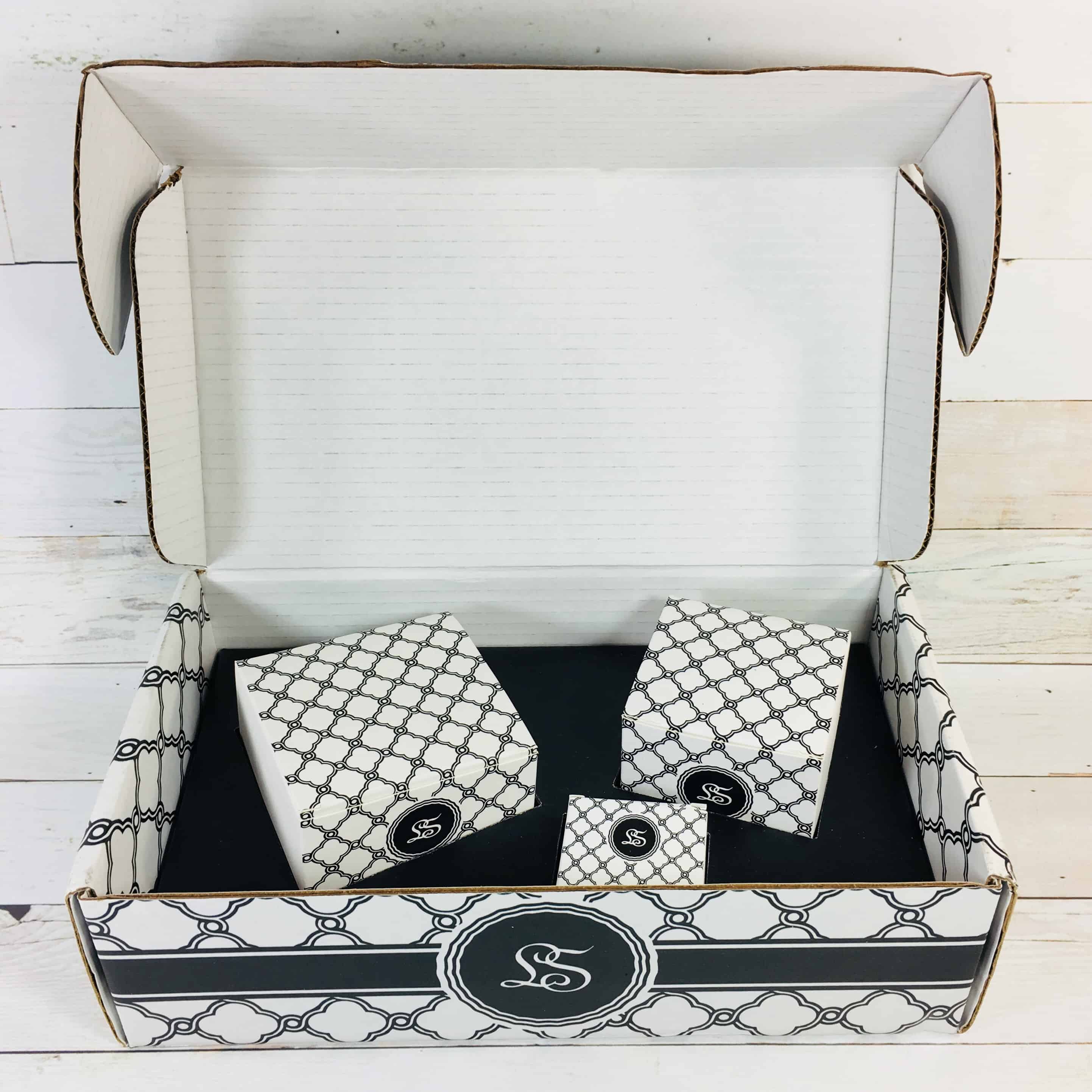 My box was delivered to my mailbox and was kind of heavy – they send some pretty big candles!
DEAL: Get 10% off your first month's box on either 6 month or 12 month candle club. Use coupon code HELLO10.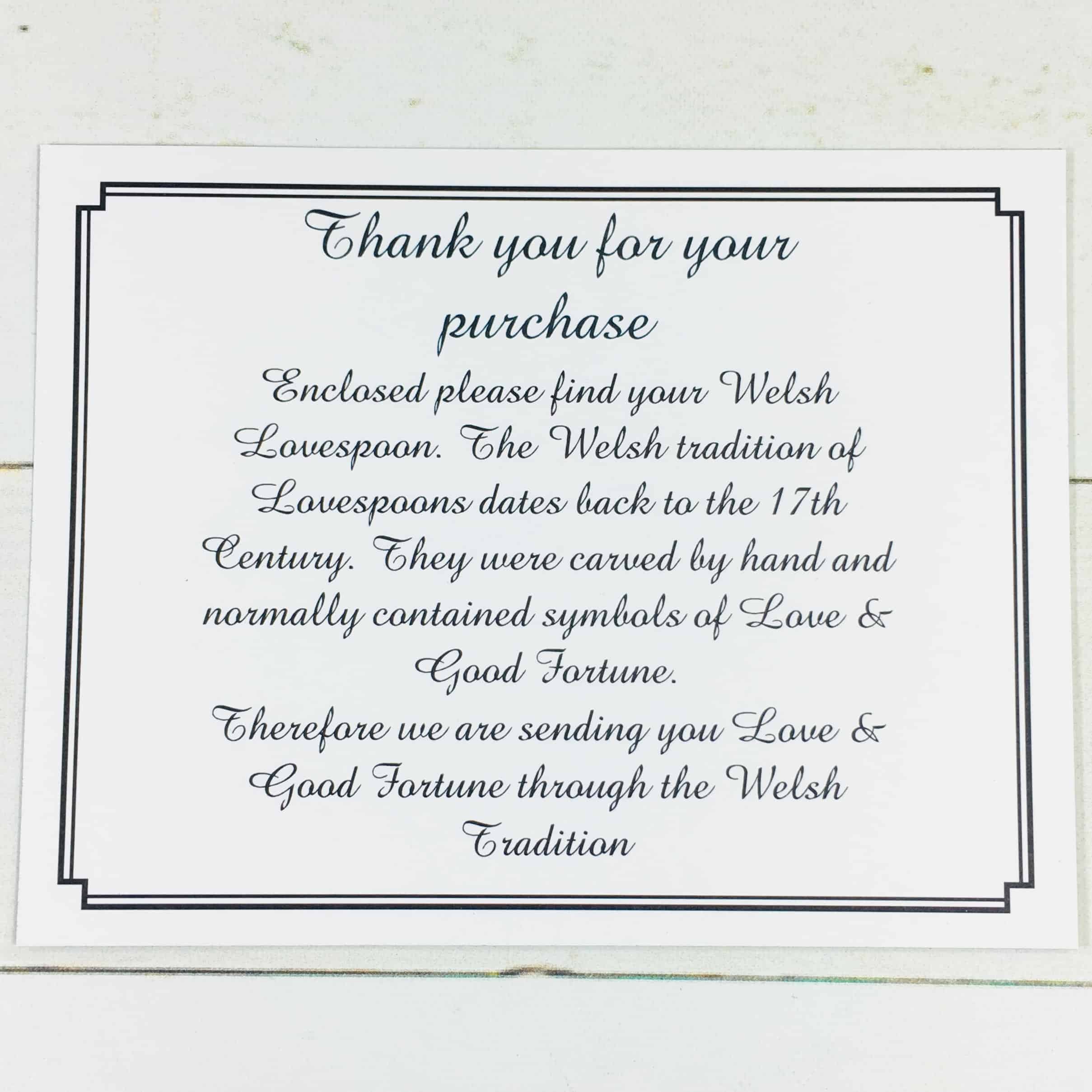 I received a card with some history of the Welsh Lovespoon, which provided the name for the candle company.
Lovespoons are now considered decorative and this one reminded me of those little spoons that come with a container of ice cream, except prettier.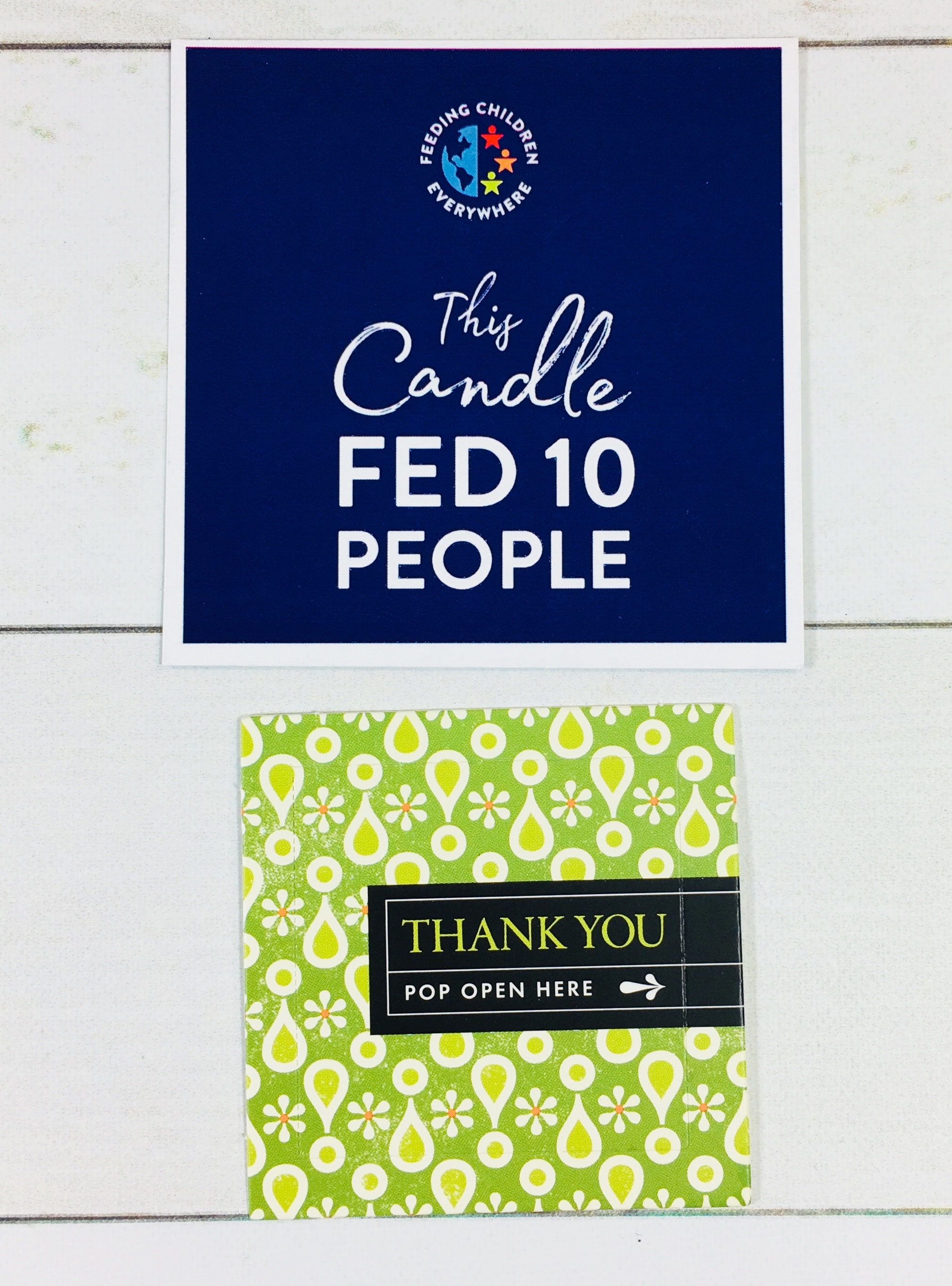 Next was a card with info on the charity that will receive $1 each month from each active subscription sent. There was also a mini thank you card.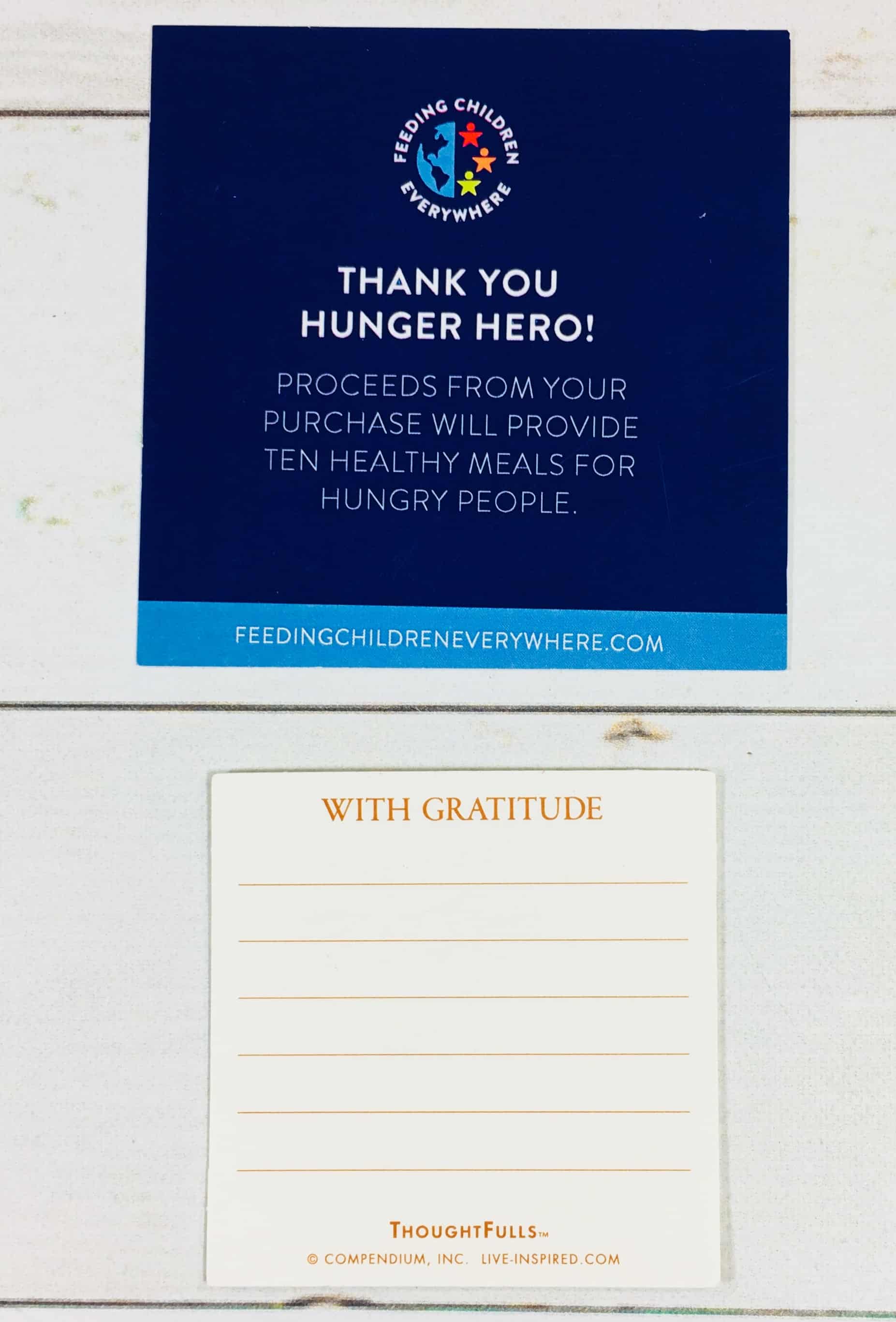 The back of the cards had a website for the charity and a place to write notes of gratitude.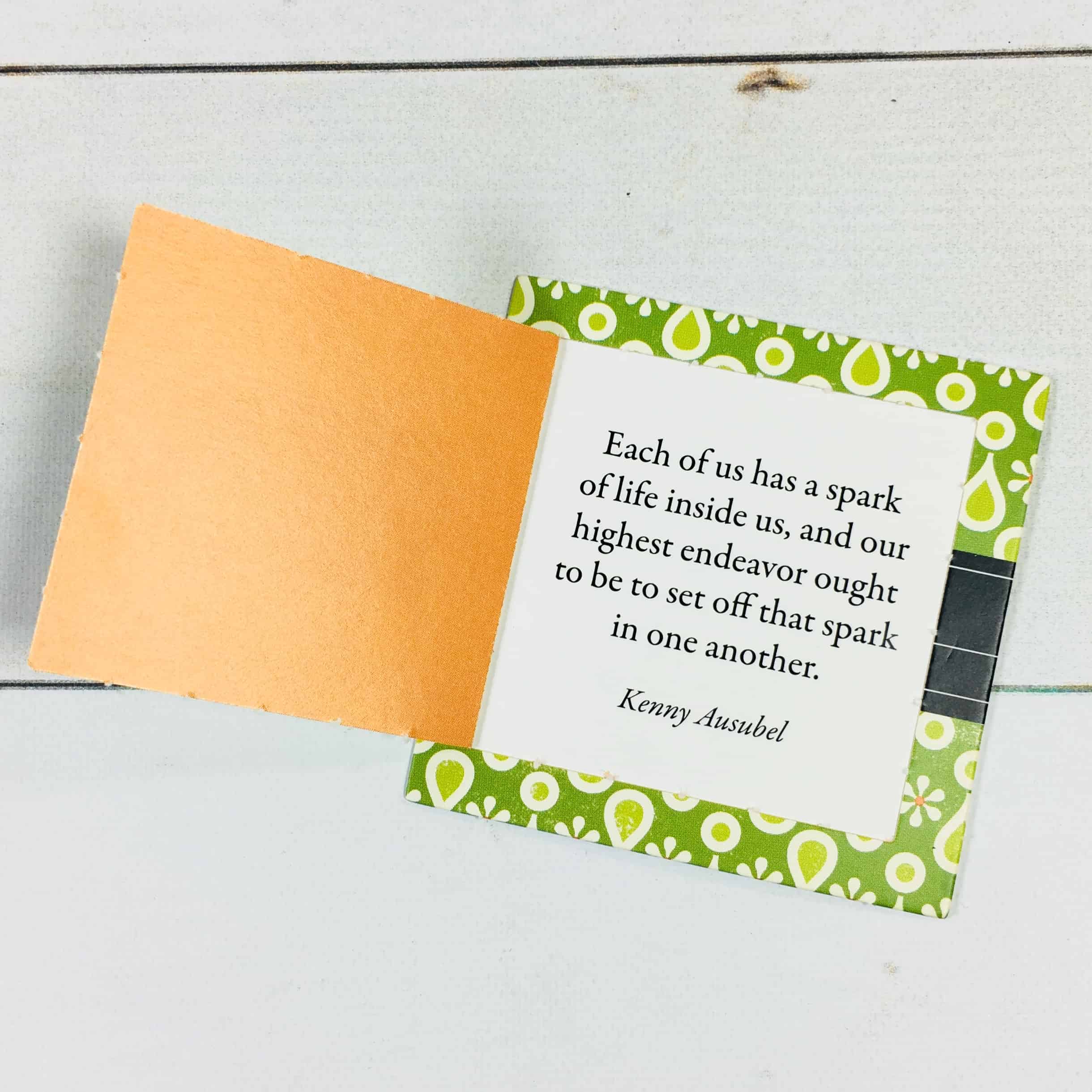 The card also had a pop-up with a quote inside.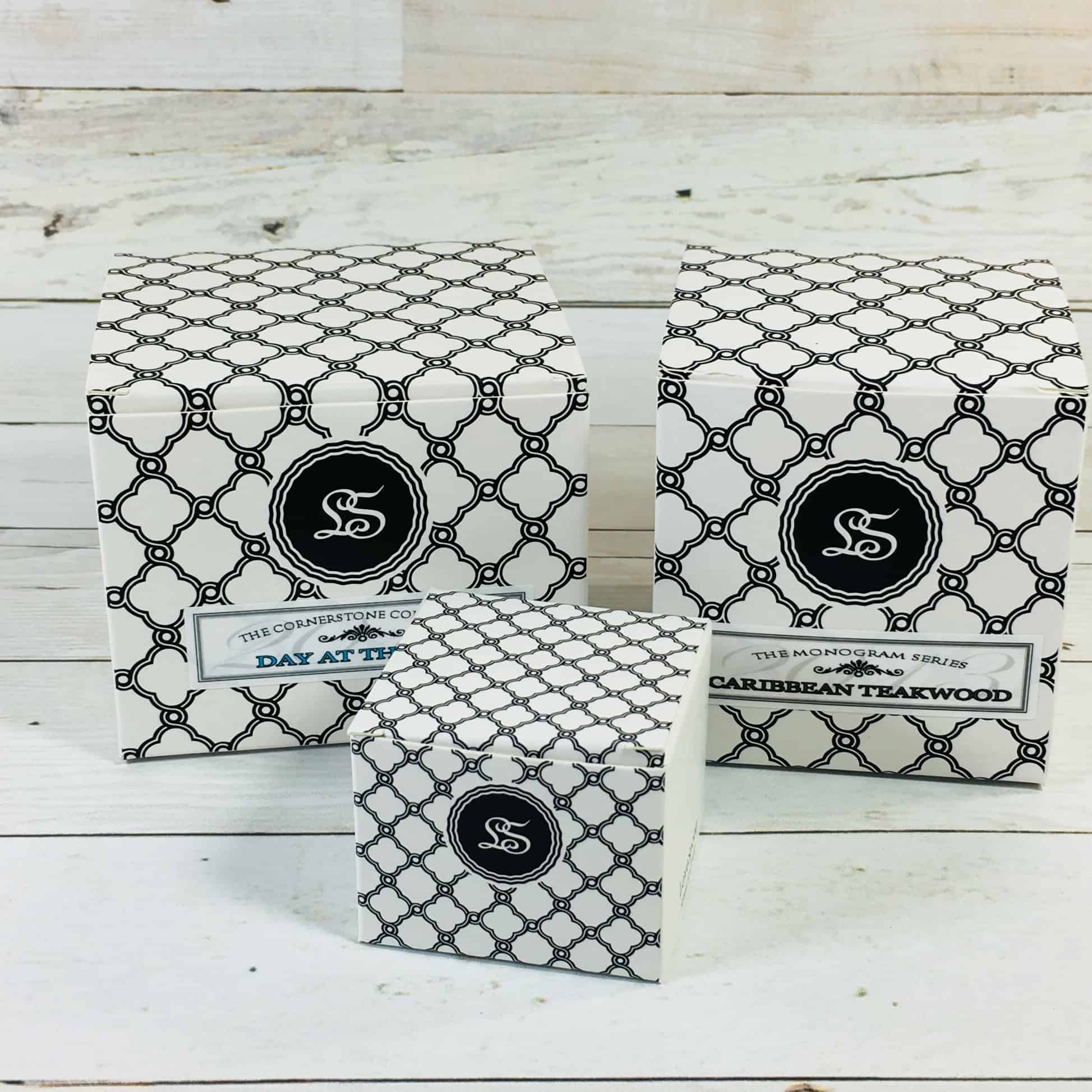 I received three individually boxed candles!
Everything in my box!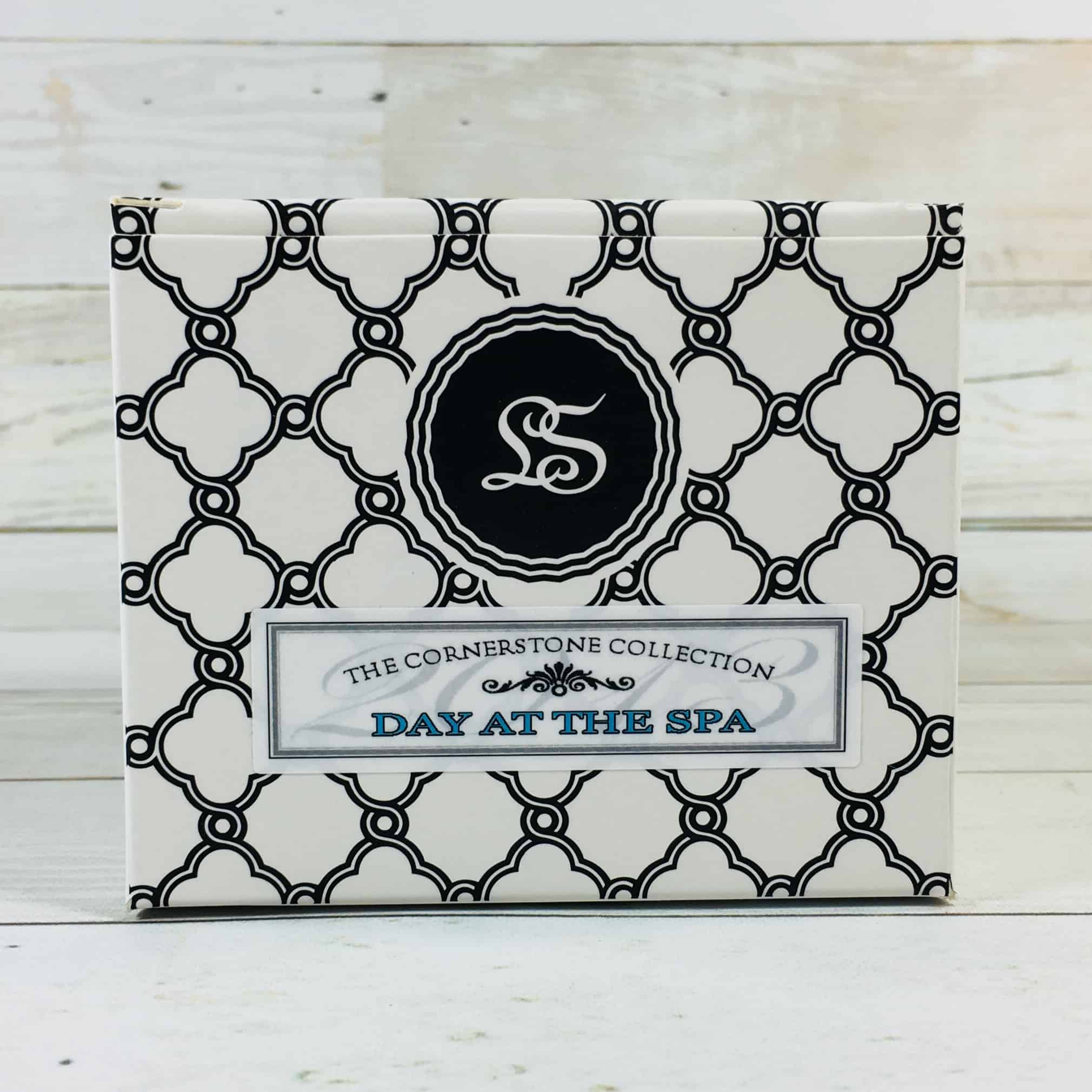 Lovespoon Candles The Cornerstone Collection Day At The Spa Soy Candle ($28) Lovespoon candles are made of all-natural soy wax and they offer several types of candles to choose from.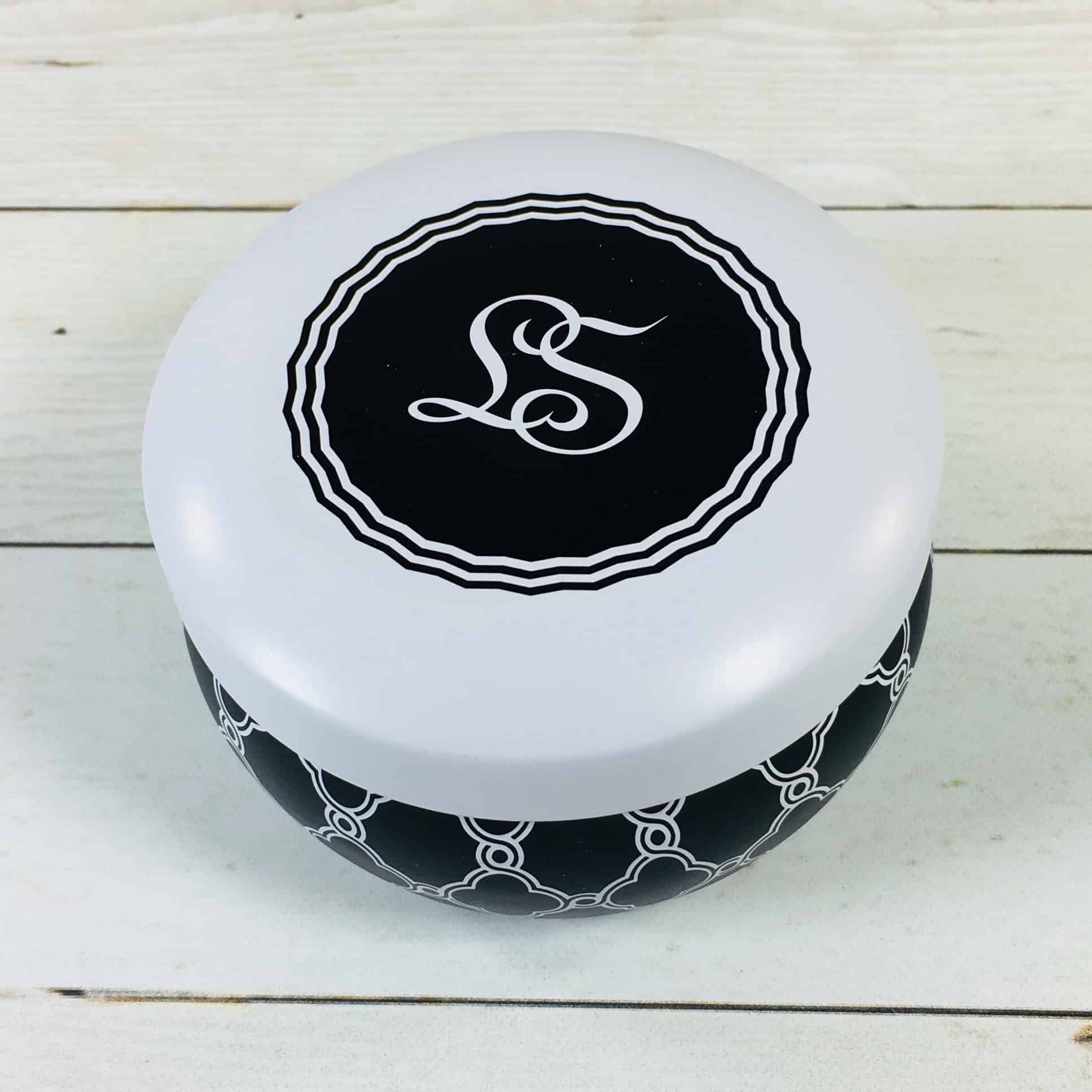 For instance, this is from the Cornerstone Collection.
Each scented candle from our Cornerstone Collection is packaged in a decorative and timeless black and white tin with an open trestle design. Perfect for complementing any setting, this elegant tin can be used as an accessory for keepsakes, trinkets and jewelry once your candle has finished burning.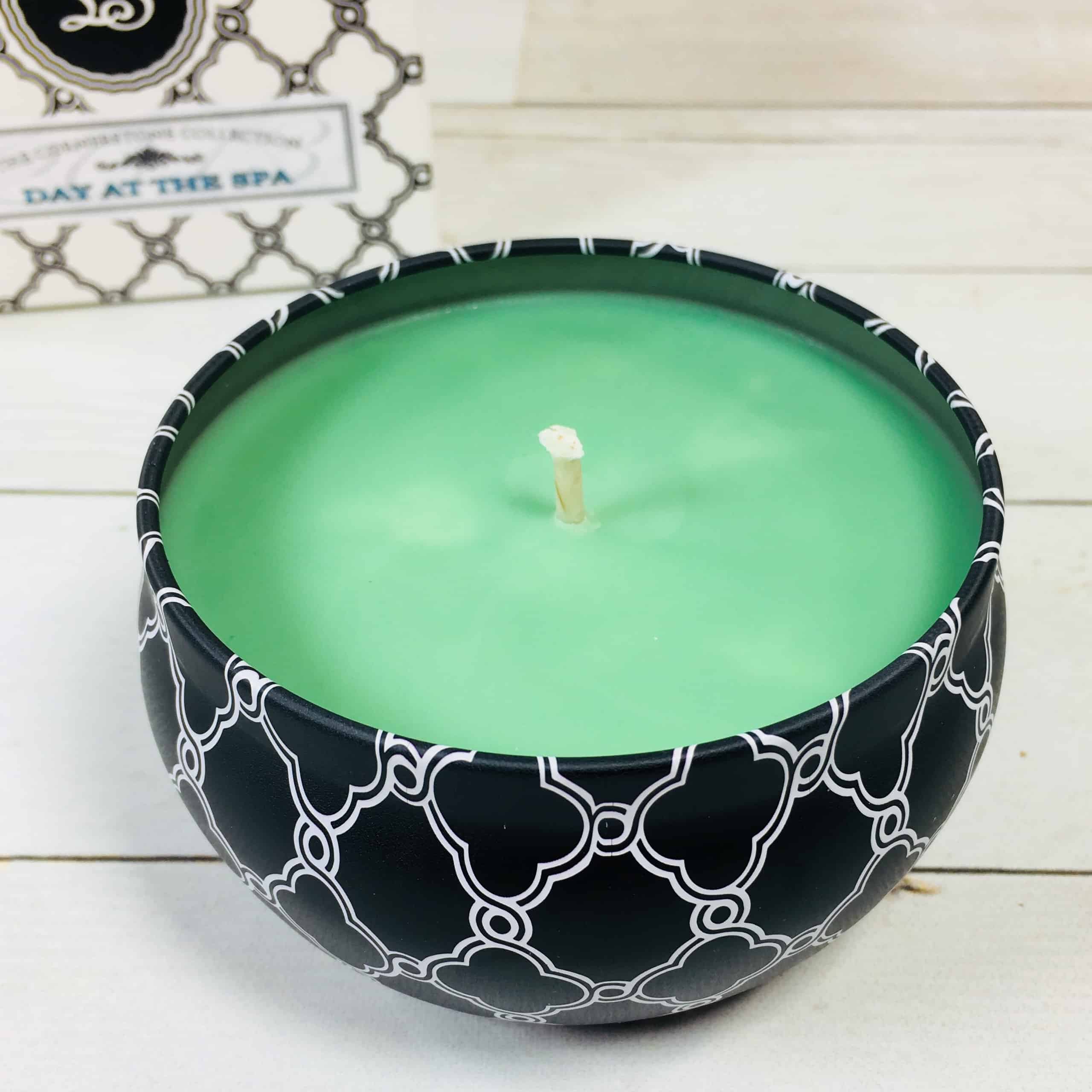 This 8.5-ounce candle should burn for around 50 hours. The scent has notes of lemongrass, black currant, patchouli, and sweet sugar cane. It smells fresh and sweet and smelled just as good burning as when cold.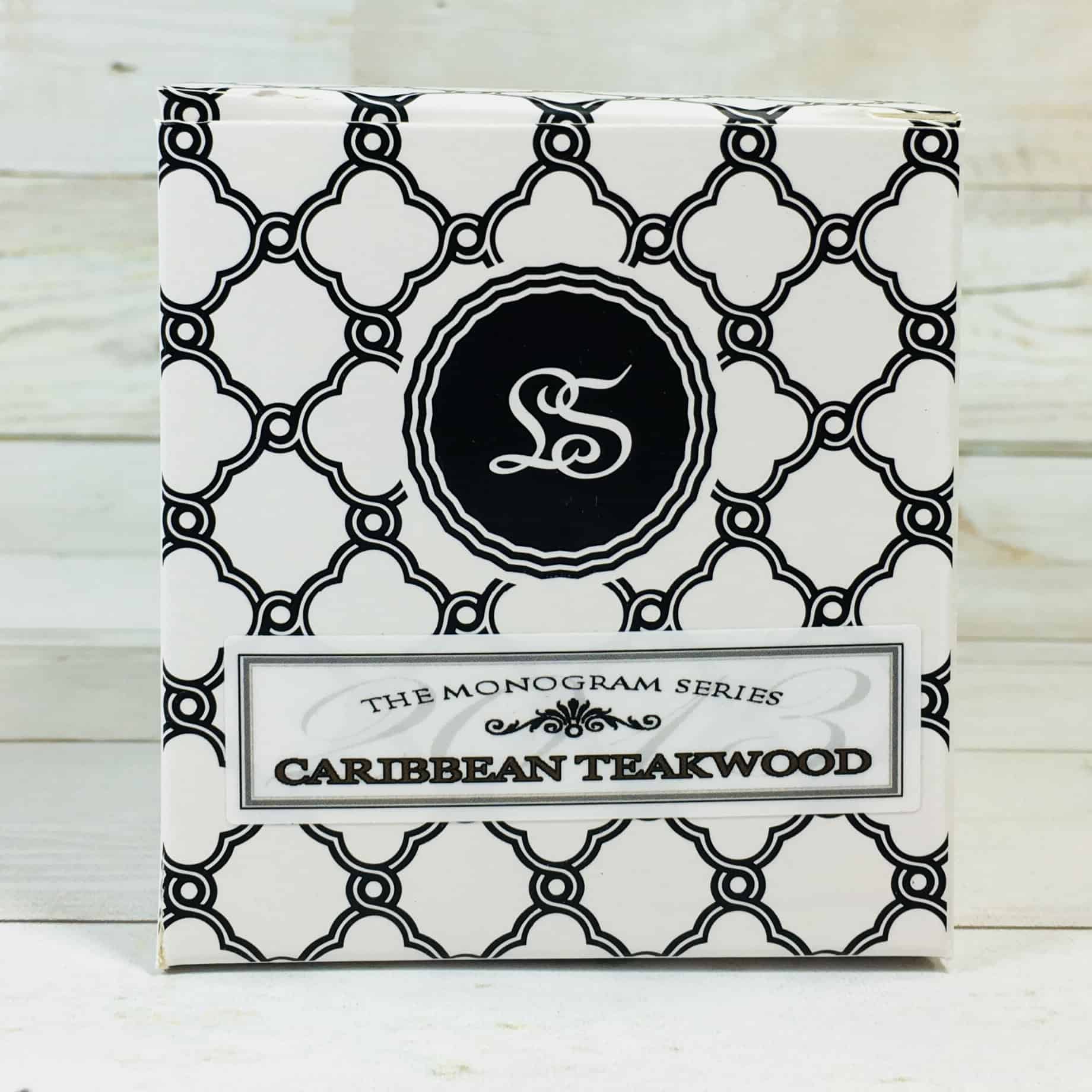 Lovespoon Candles The Monogram Series Caribbean Teakwood Soy Candle ($28) OK, I'm not going to beat around the bush: this is one of the best candles I have ever had the pleasure of owning!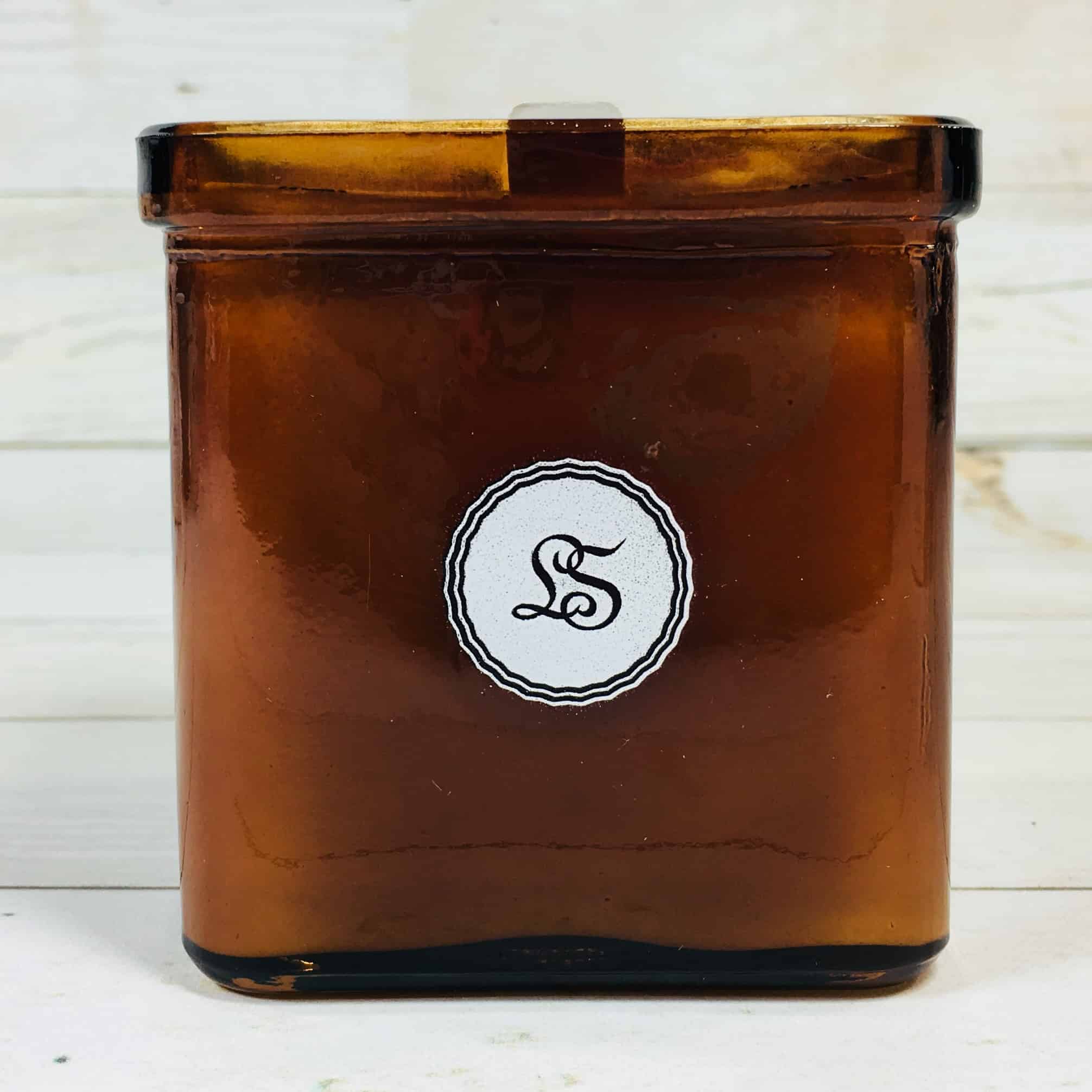 Candles from the Monogram Series come in glass holders with the Lovespoon logo embossed on the side. This candle is also 8.5 ounces and should burn for around 50 hours.
There was a piece of cardstock over the top to keep the candle from becoming dented or dusty.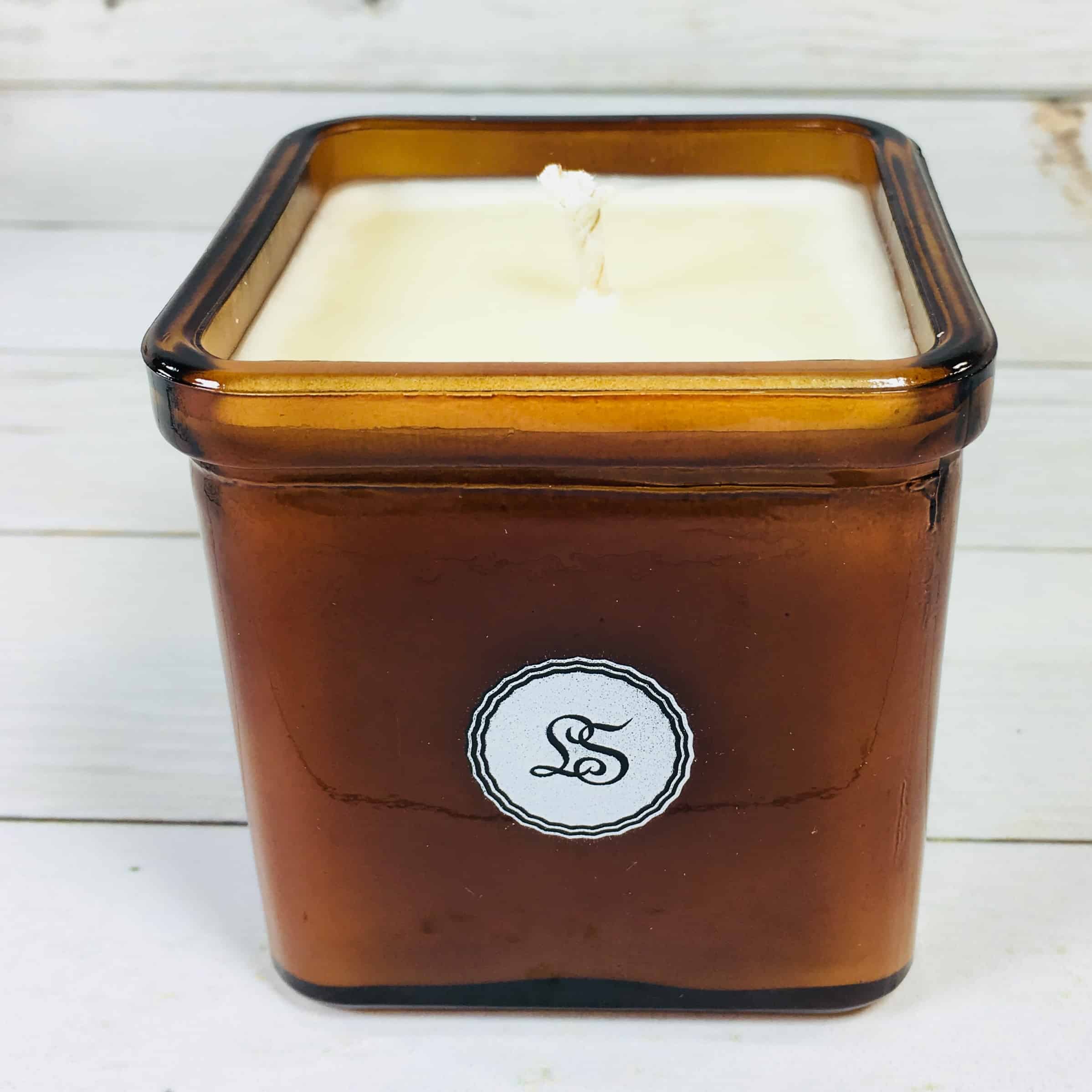 The scent has notes of leather, black tea, amber, and musk and smells warm and comforting, without smelling too manly. Imagine a sophisticated library with sweet tobacco and cozy wood fire. I loved the fragrance and it smelled, again, just as good while burning as when cold.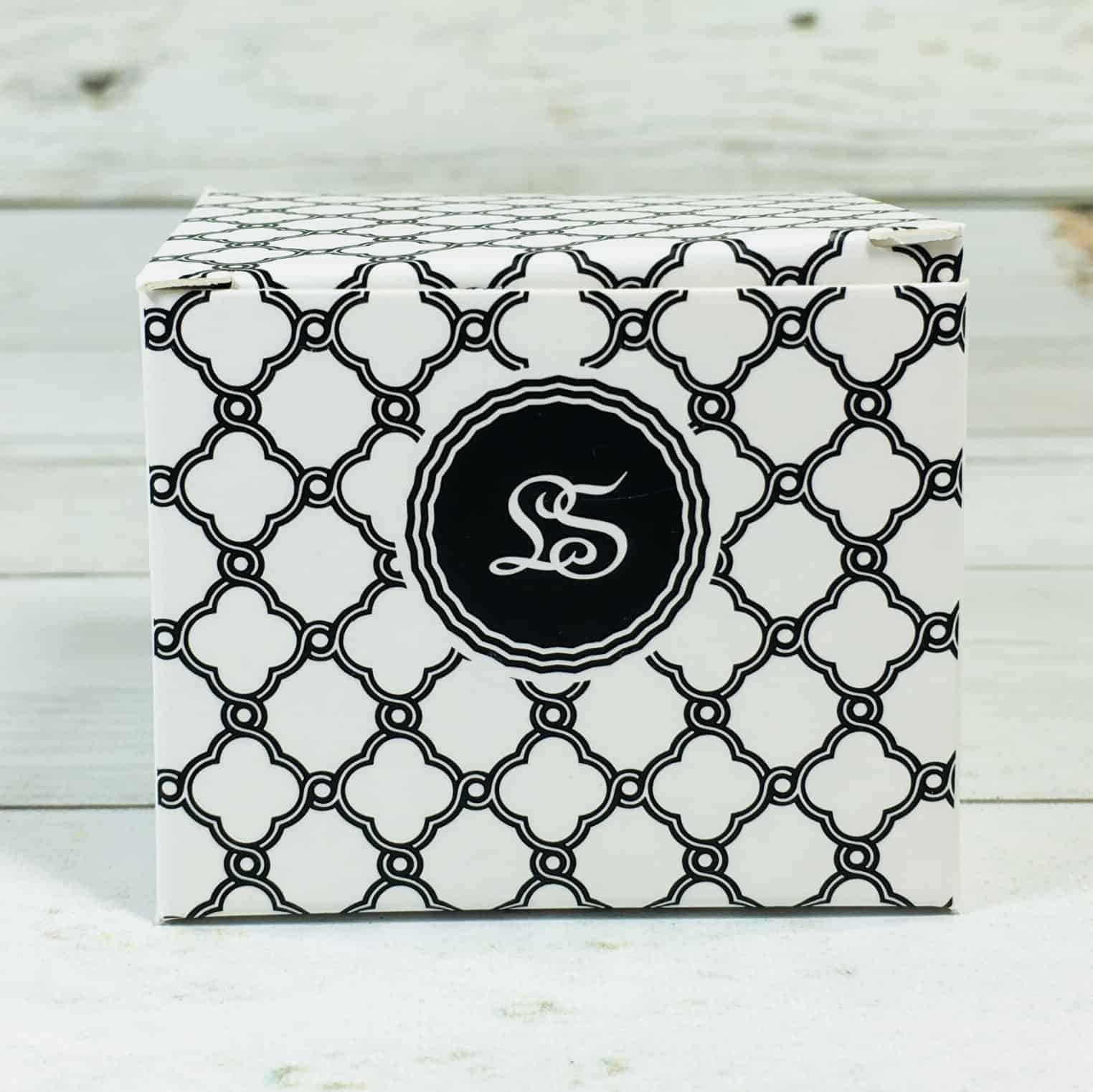 Lovespoon Candles 2oz Travel Tin in Chardonnay ($6.95) Travel tins have 2 ounces of wax inside. I'm going to guesstimate that they should burn for around 10 hours.
I am always wary when I receive a travel candle in a glass jar – if I'm traveling, then I don't want glass in my luggage. I appreciate that this candle was in a decorative tin.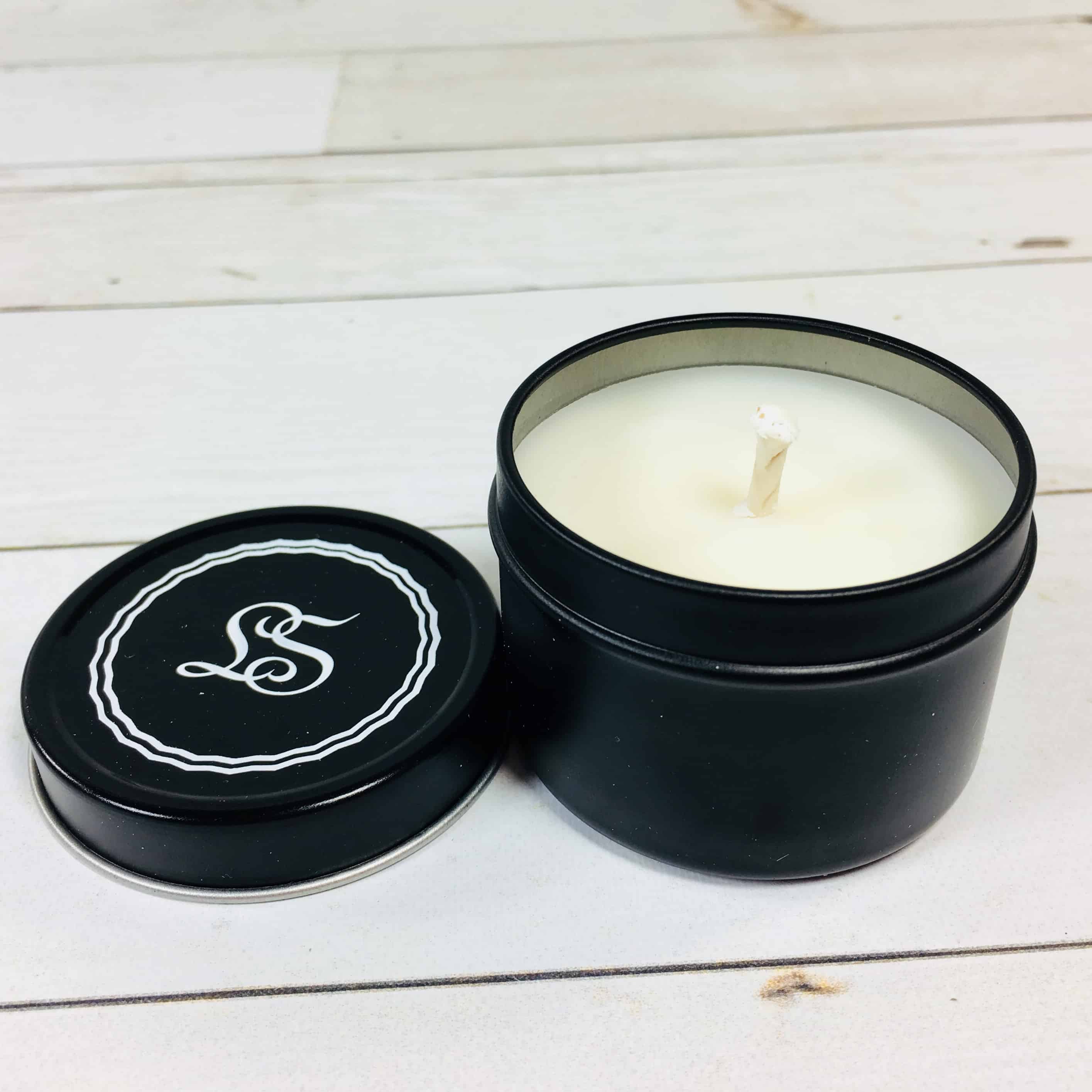 The scent notes include white wine, white grapes, and berries and really did smell like wine!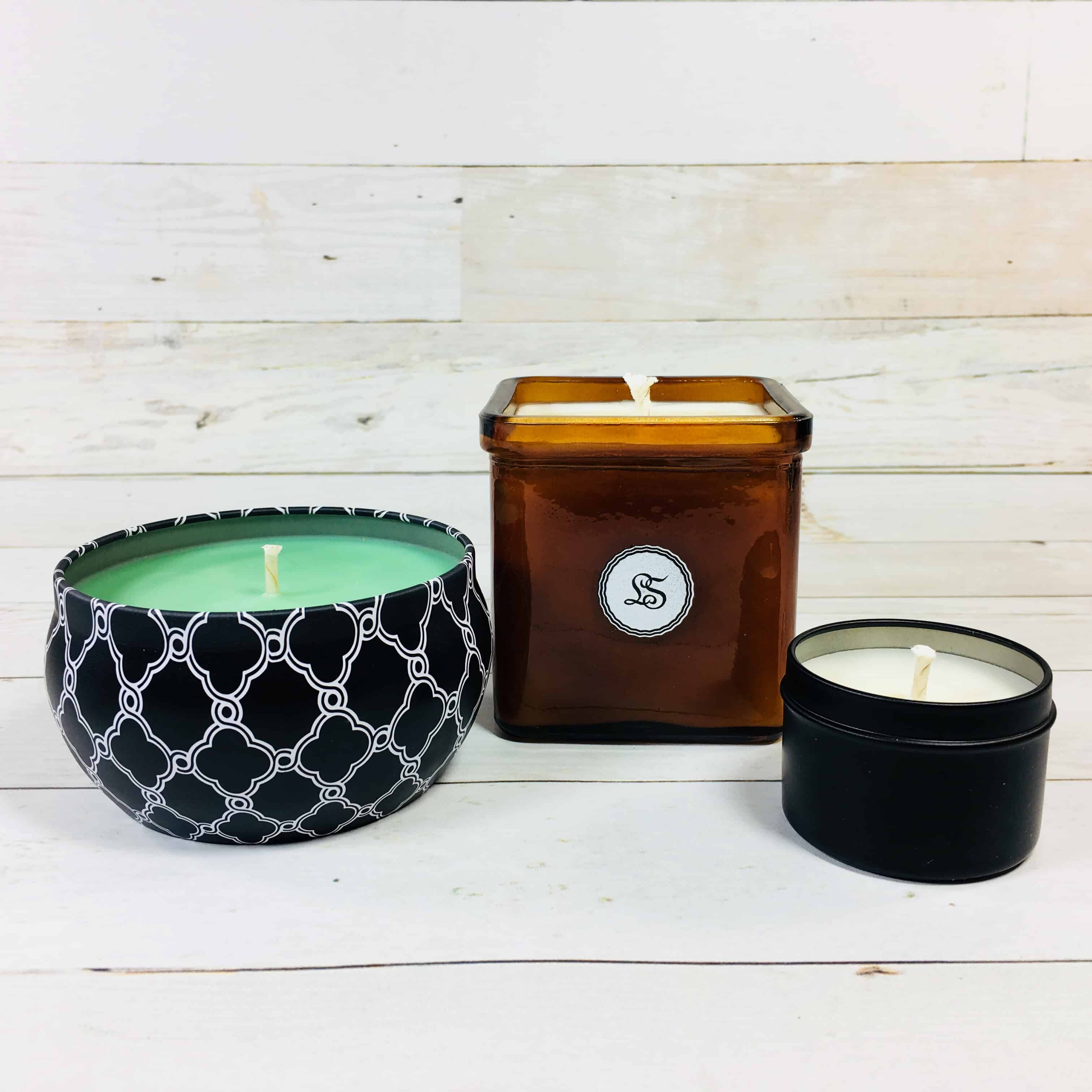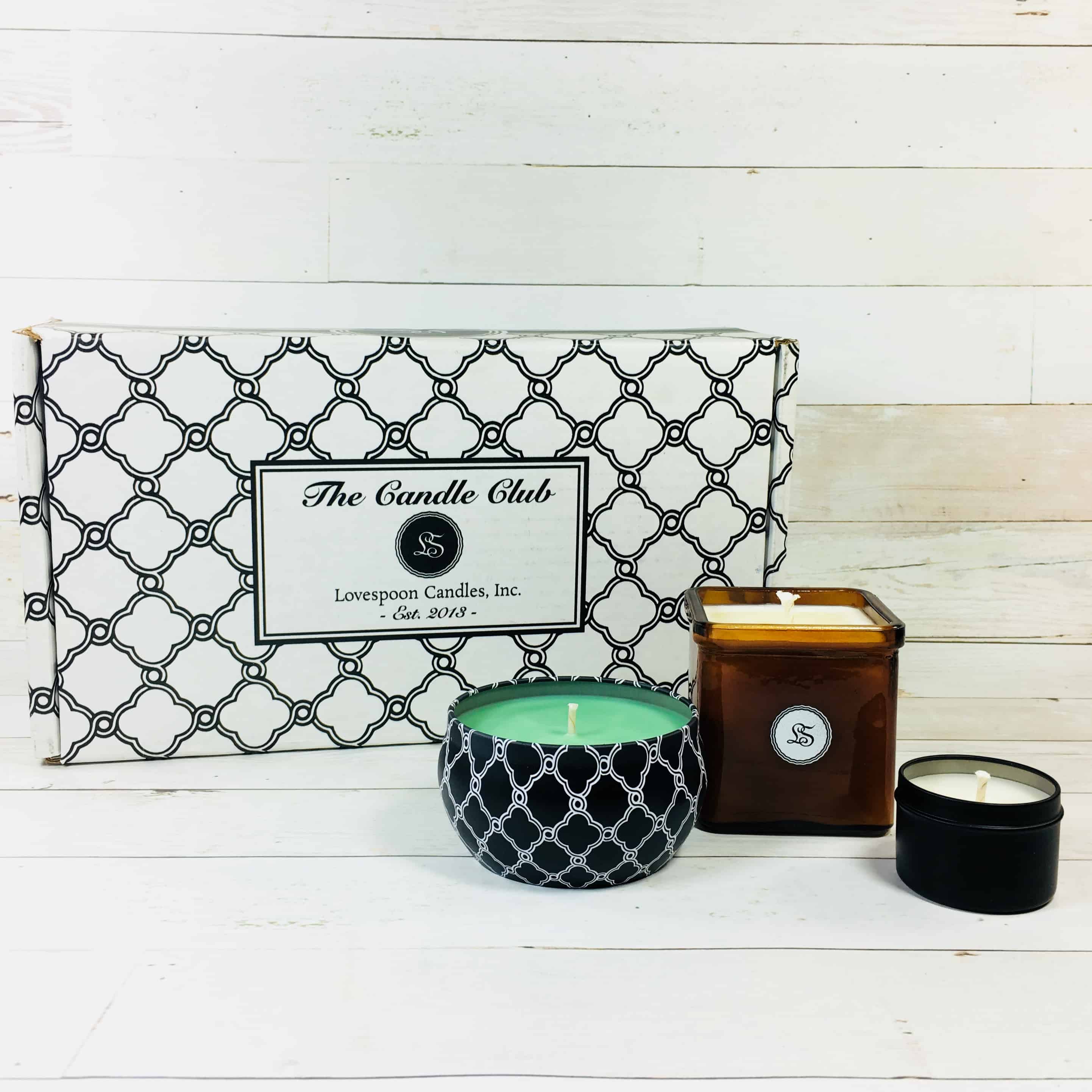 I was blown away with the candles in my Lovespoon Candles Candle Club Box! I thought they had classy-looking containers and they felt like upscale boutique candles. I was amazed that the scents carried through while burning – so many times candles will smell good while cold but not while burning. Instead, I found these had a good hot throw and could smell them when I entered the room, but not in an obnoxious way. My very favorite scent was the Caribbean Teakwood and it truly is one of the best candles I've ever owned! I would have paid at least $64.85 to order these candles on the website, not including shipping, so I think it's a pretty good deal and certainly a special treat for yourself or to gift to a friend or loved one.
What do you think of the Lovespoon Candles box?