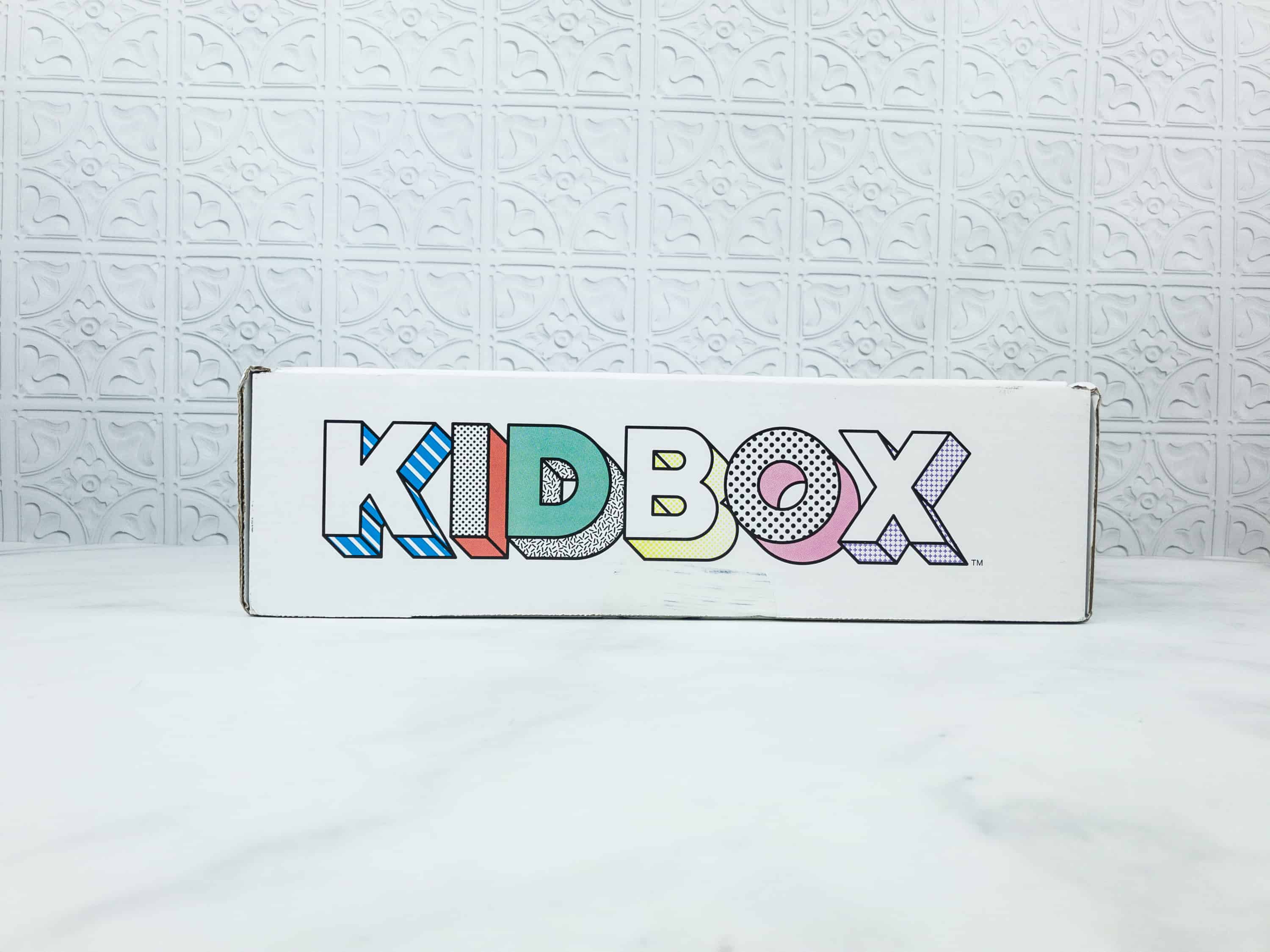 Baby by KIDBOX  is a styling subscription box for babies containing premier baby clothes & accessories averaging $11-13 per item if you keep each piece. You will be sent a box up to 5 times per year at no cost, and you'll only be charged once you picked the items you want to keep. There's also no return fee to send items back, so your kids can ultimately decide which items are theirs to keep.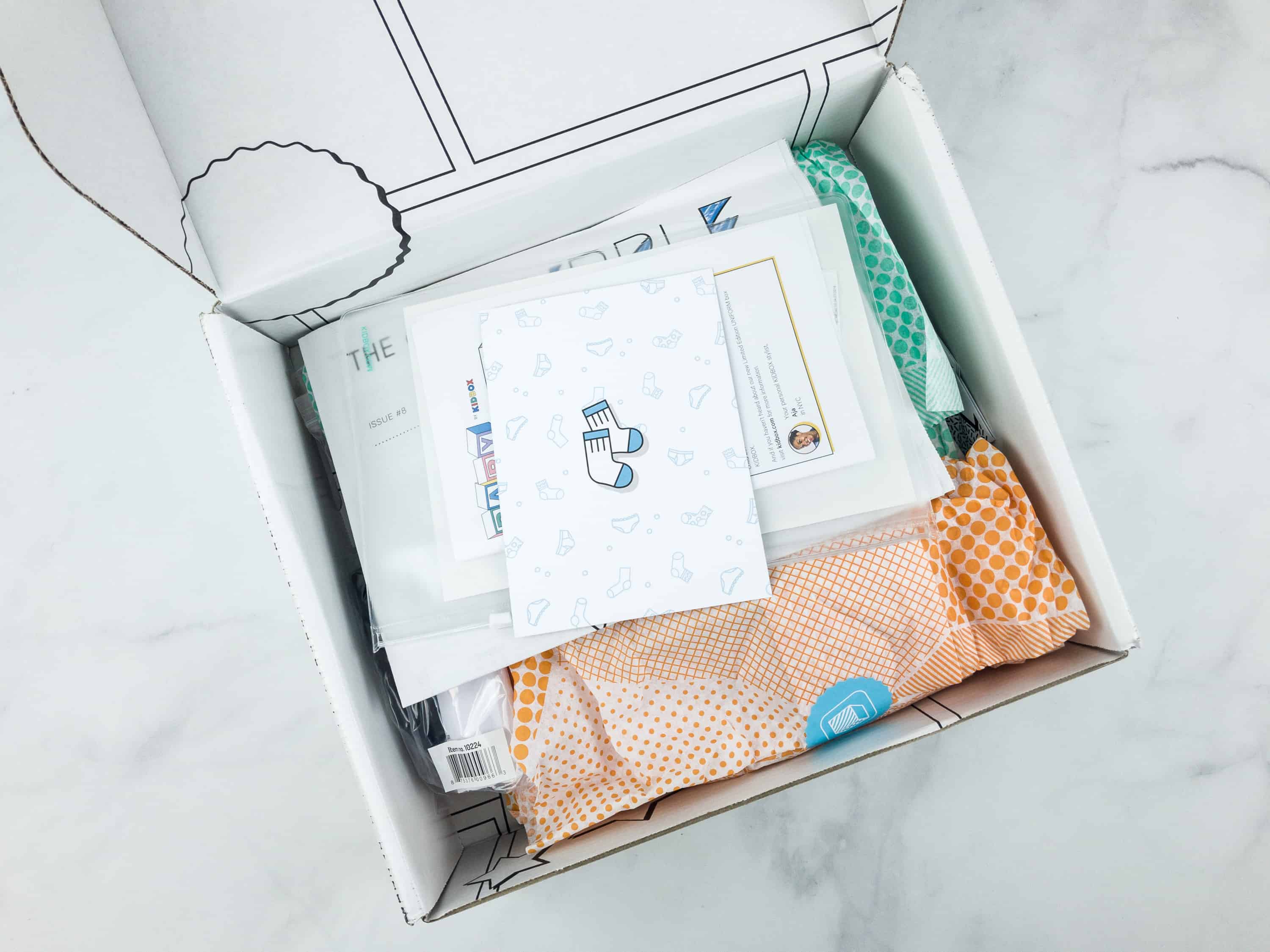 If you like everything, you can get to keep it at a discounted rate. On the other hand, if you are only going to take a few pieces, you can return the rest. Plus you get to pick a charity to help out too when you subscribe to this box.
DEAL: Get 10% off your first box + free shipping & returns! Use coupon code TRY10.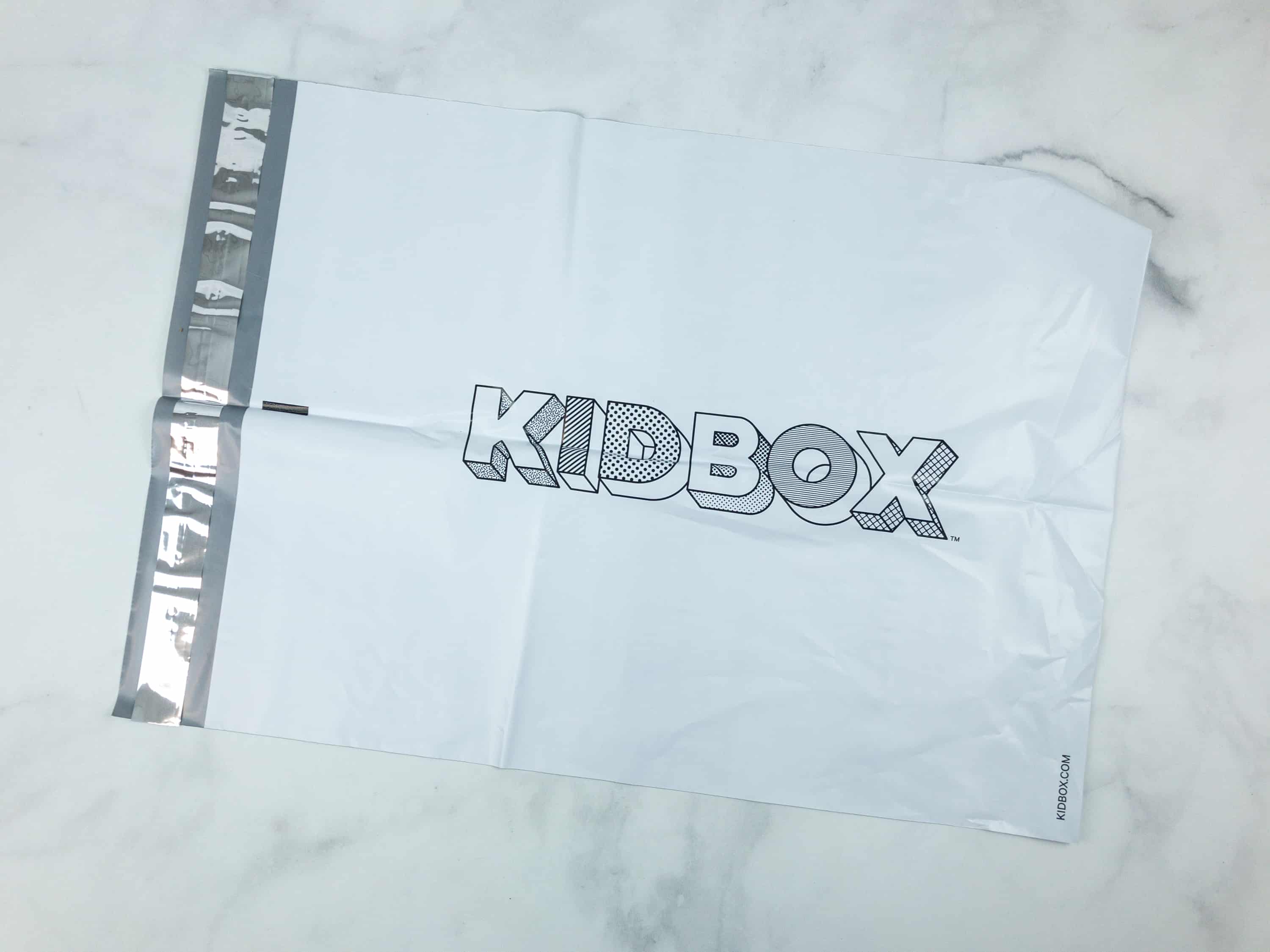 The return envelope is also included in the box so there won't be any hassle when returning the items you don't want to keep.
The Scribble is a regular magazine for kids where you and your child can get plenty of information.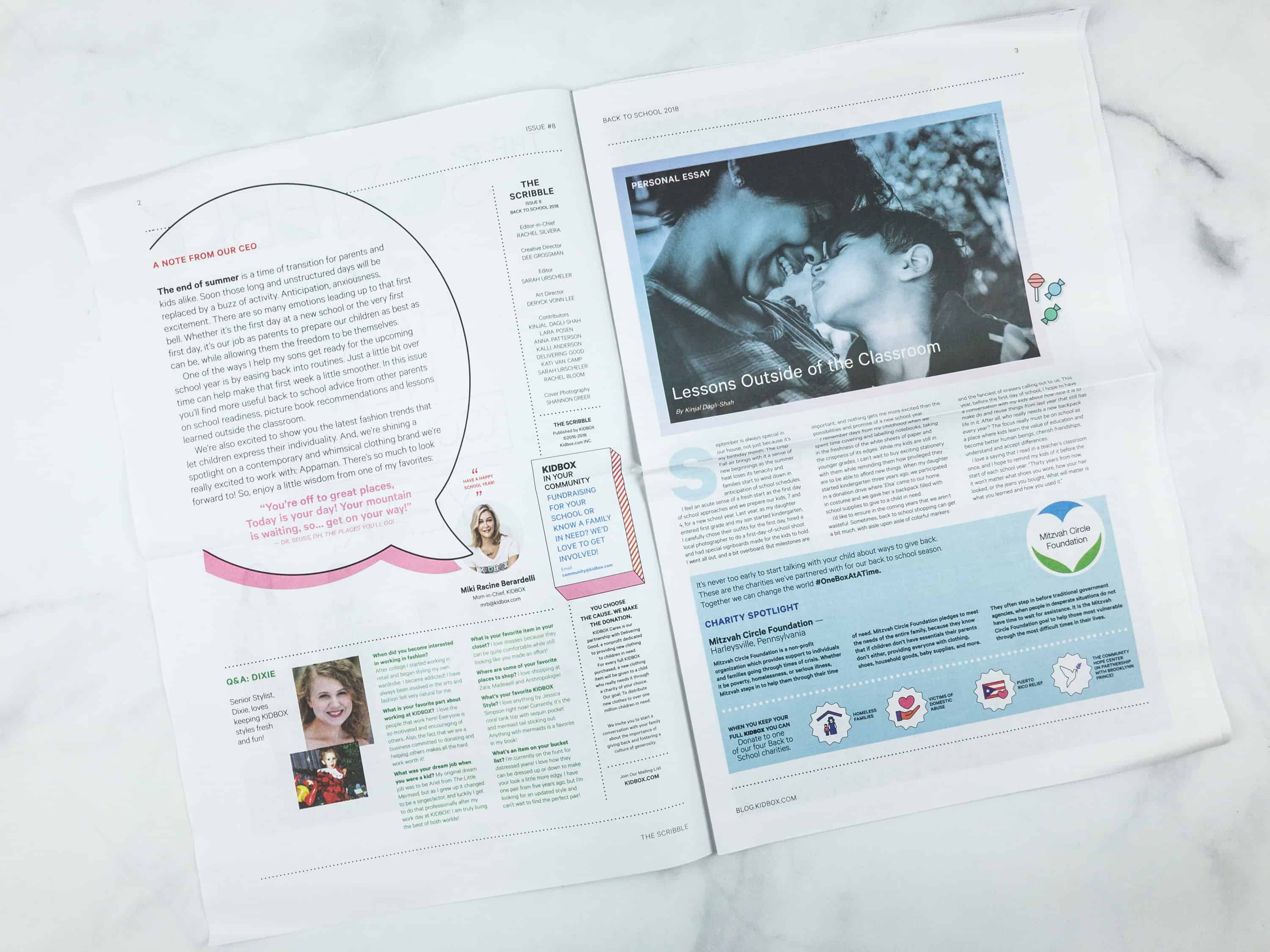 I love that there is an educational material added to KidBox and it is not only good for kids but for parents too.
KidBox also sent us these deluxe stroller hooks! They can be installed either horizontally or vertically.
The straps are also fully adjustable and can accommodate any stroller. You can even use it on shopping carts!
They also included this cute card with little socks printed on the center.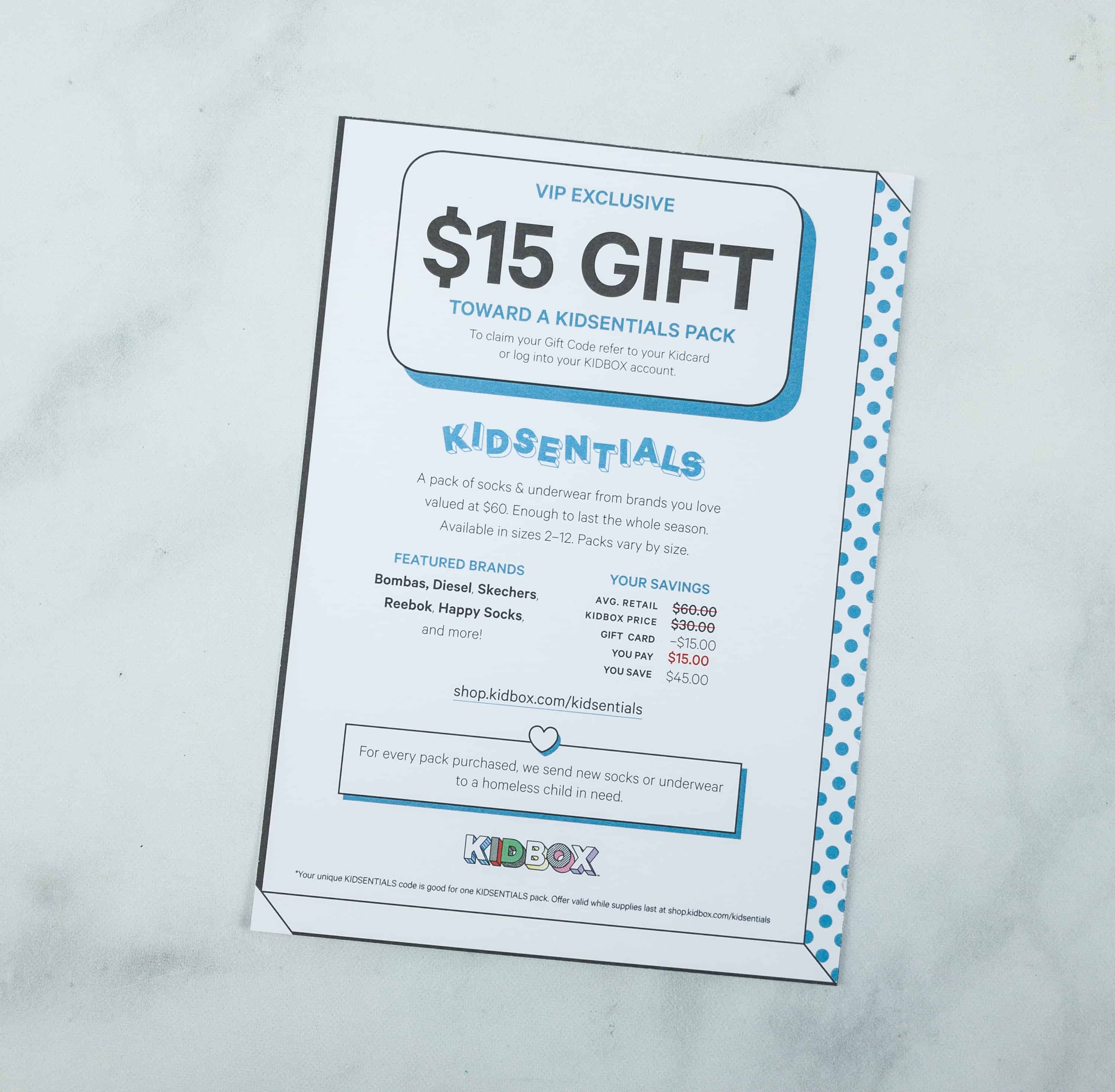 At the back of the card is a $15 gift code which is exclusive for their VIP subscribers.
There's even a personal note from Kidbox!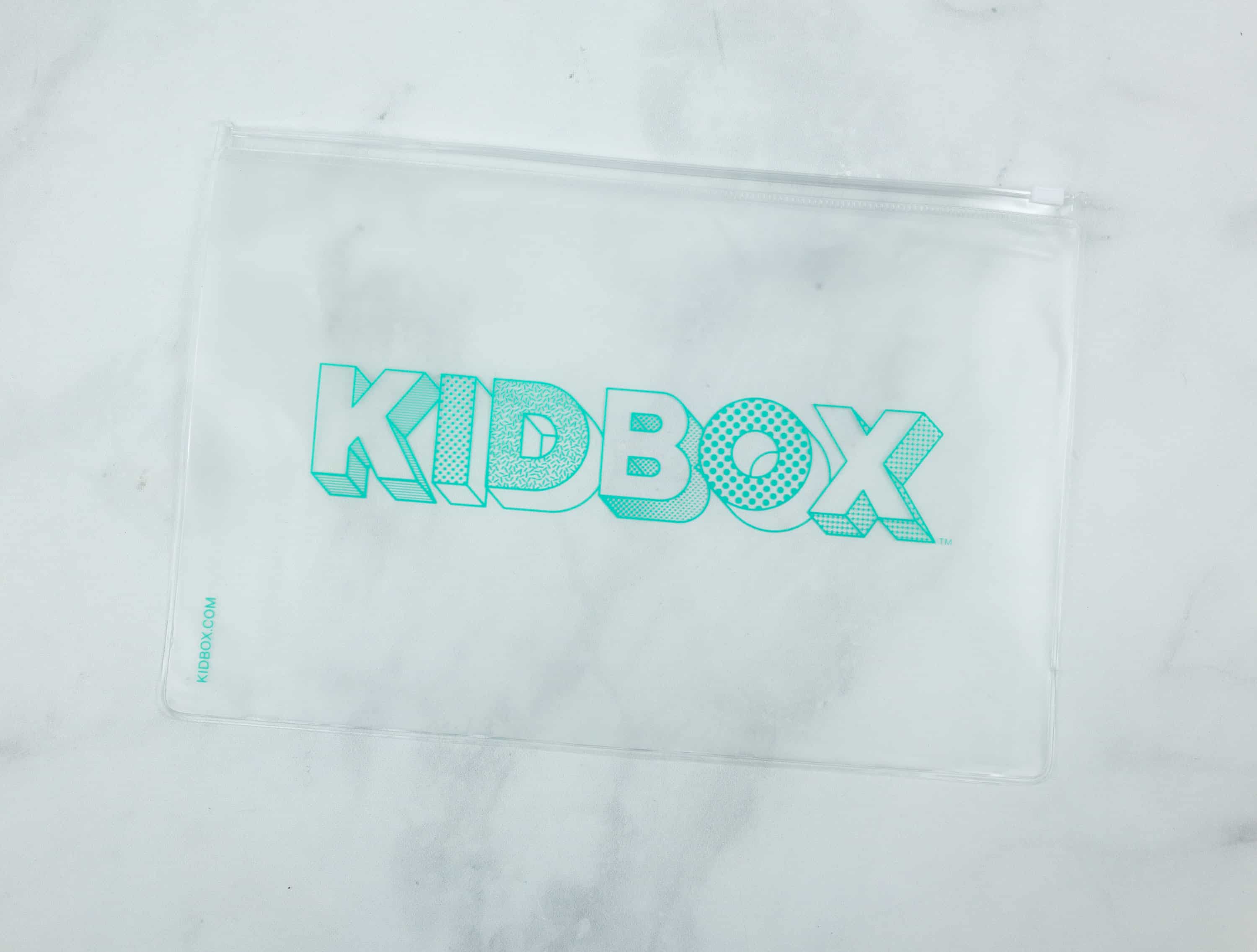 The transparent pouch that contained the extras is reusable.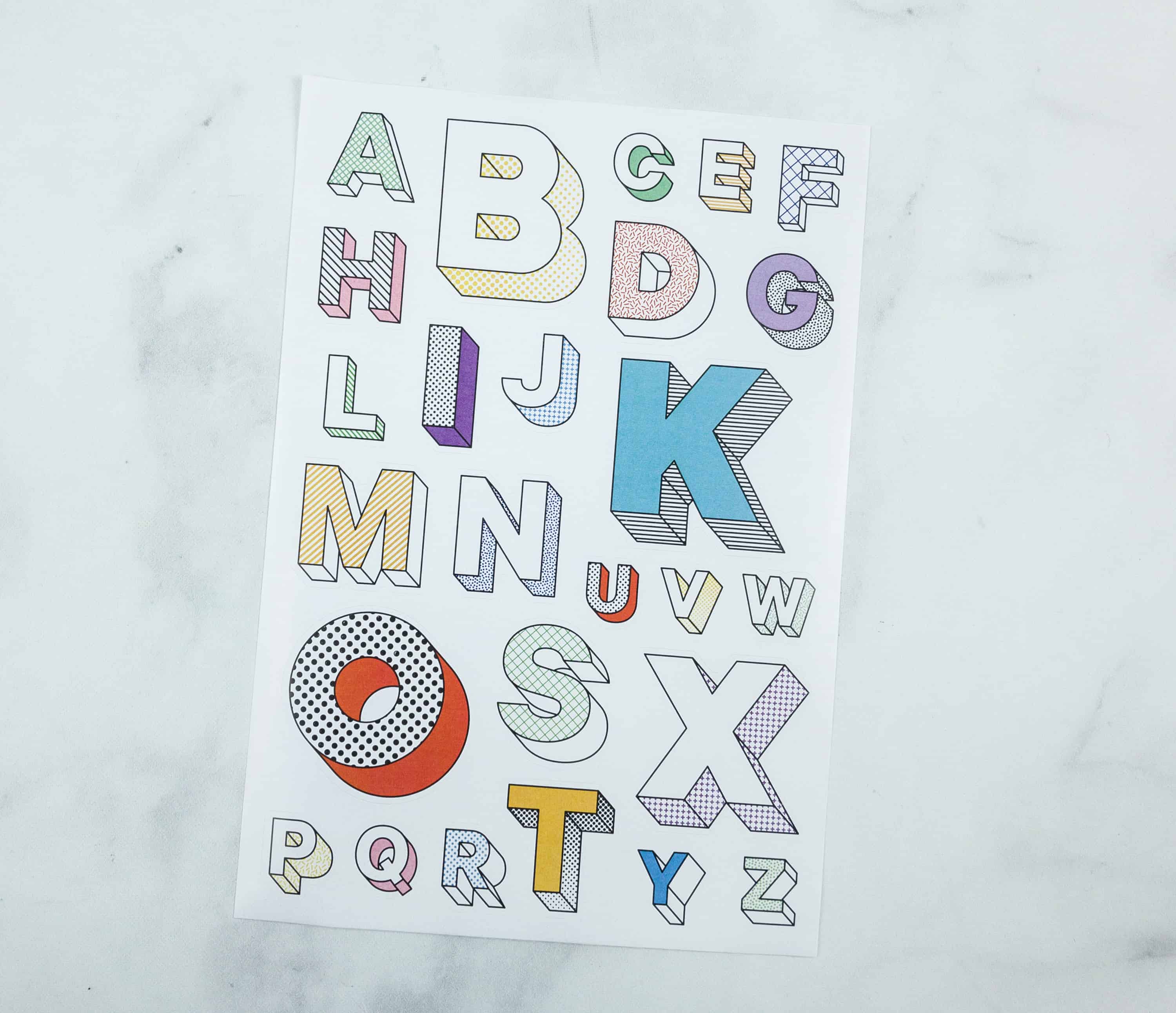 We received alphabet stickers again, and the letters come in different sizes.
The booklet features a welcome letter from our personal KidBox stylist.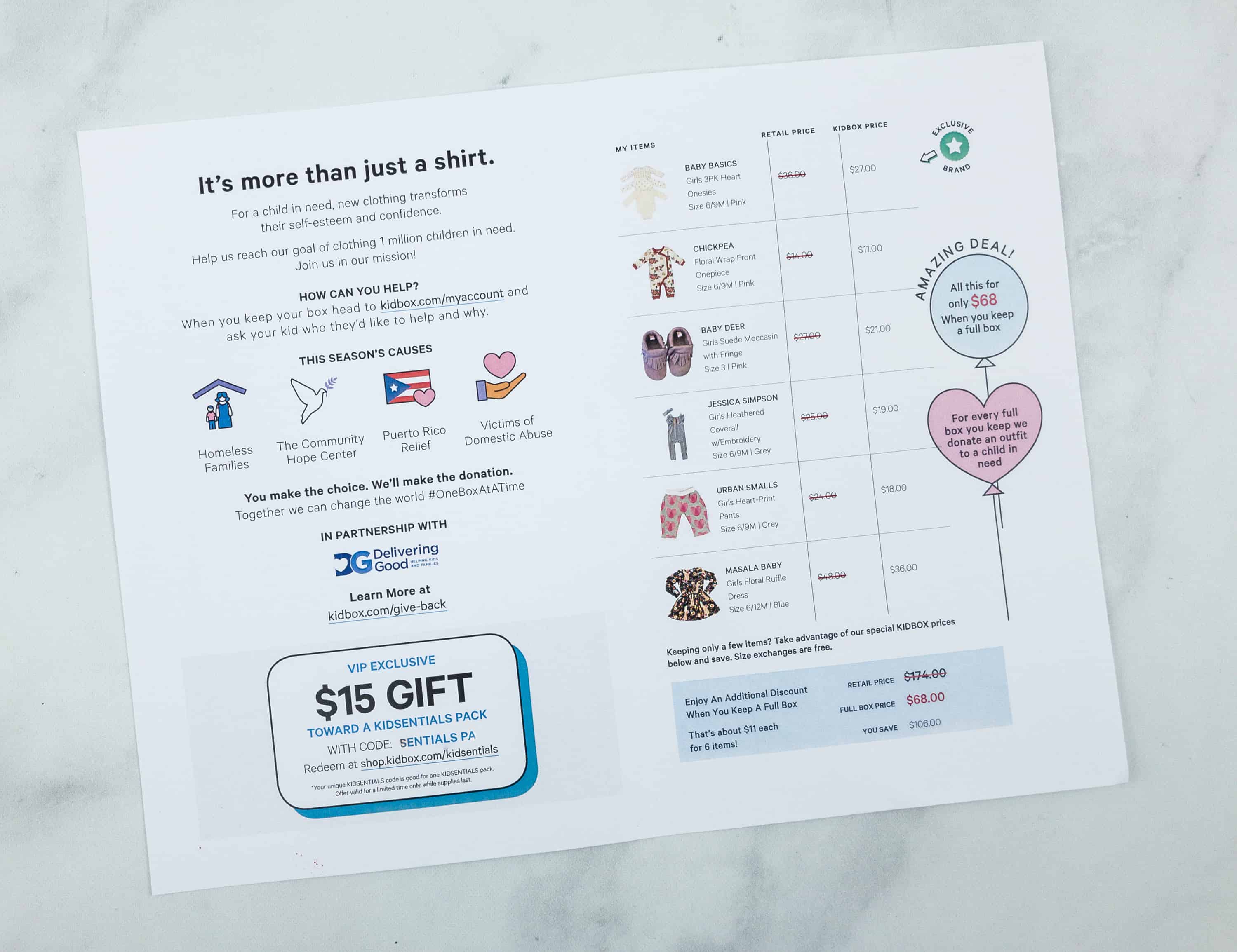 They also provided information on how to unbox KidBox properly, as well as a breakdown of all the items. You can see why it's crazy not to keep the whole box for just $68. Size exchanges are free.
Here are helpful hints about exchanging and returning items.
The clothes were well wrapped.

When you sign up, there's a short survey to categorize your preferred style. You can now completely update your profile right inside your account, which also accommodates multiple kids!
All the clothes in this box!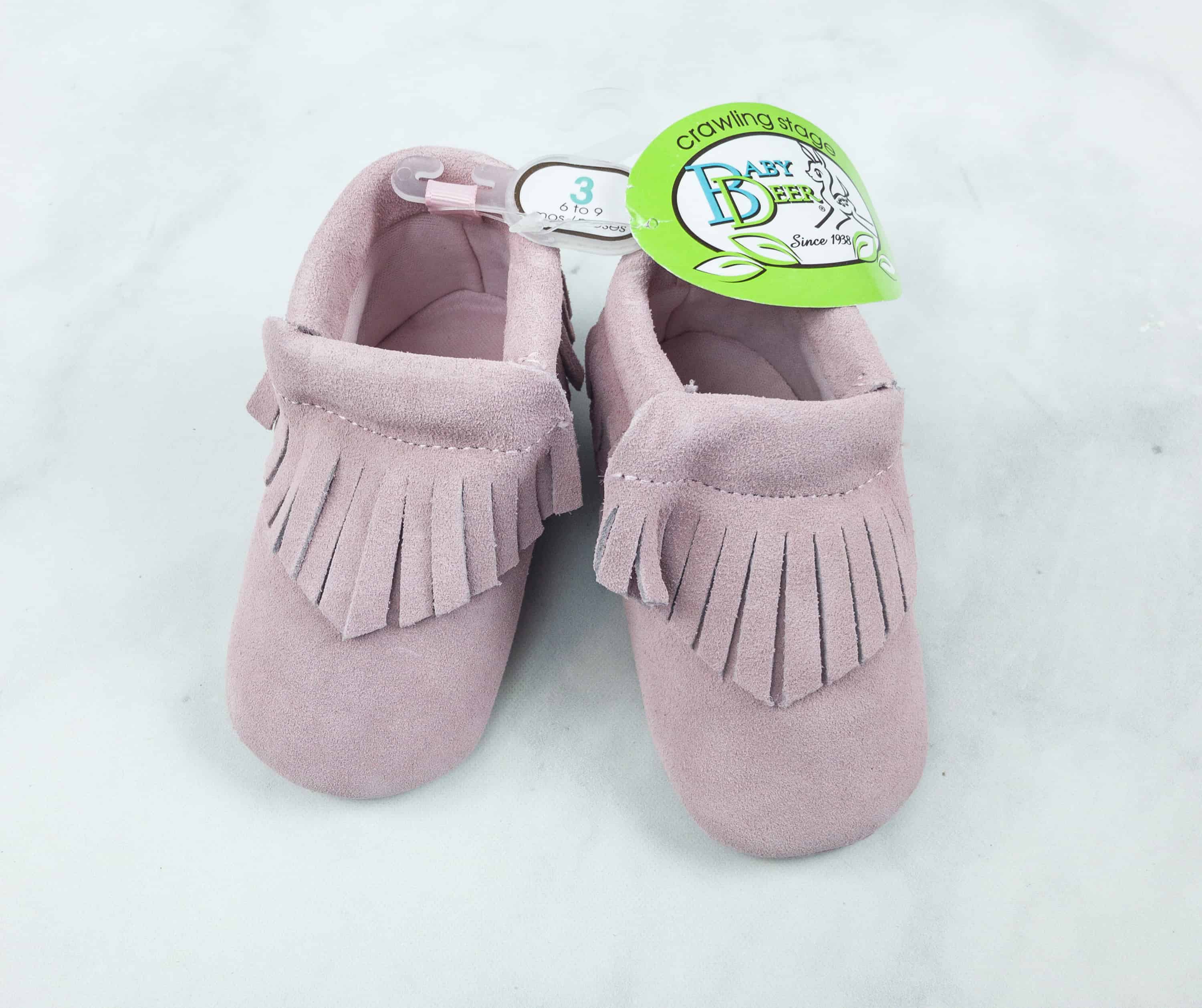 Baby Deer Girls Suede Moccasin WIth Fringe ($27) This pretty little pair of shoes is made with suede materials. They're easy to wear, you only need to slip them on your baby's feet and you're done!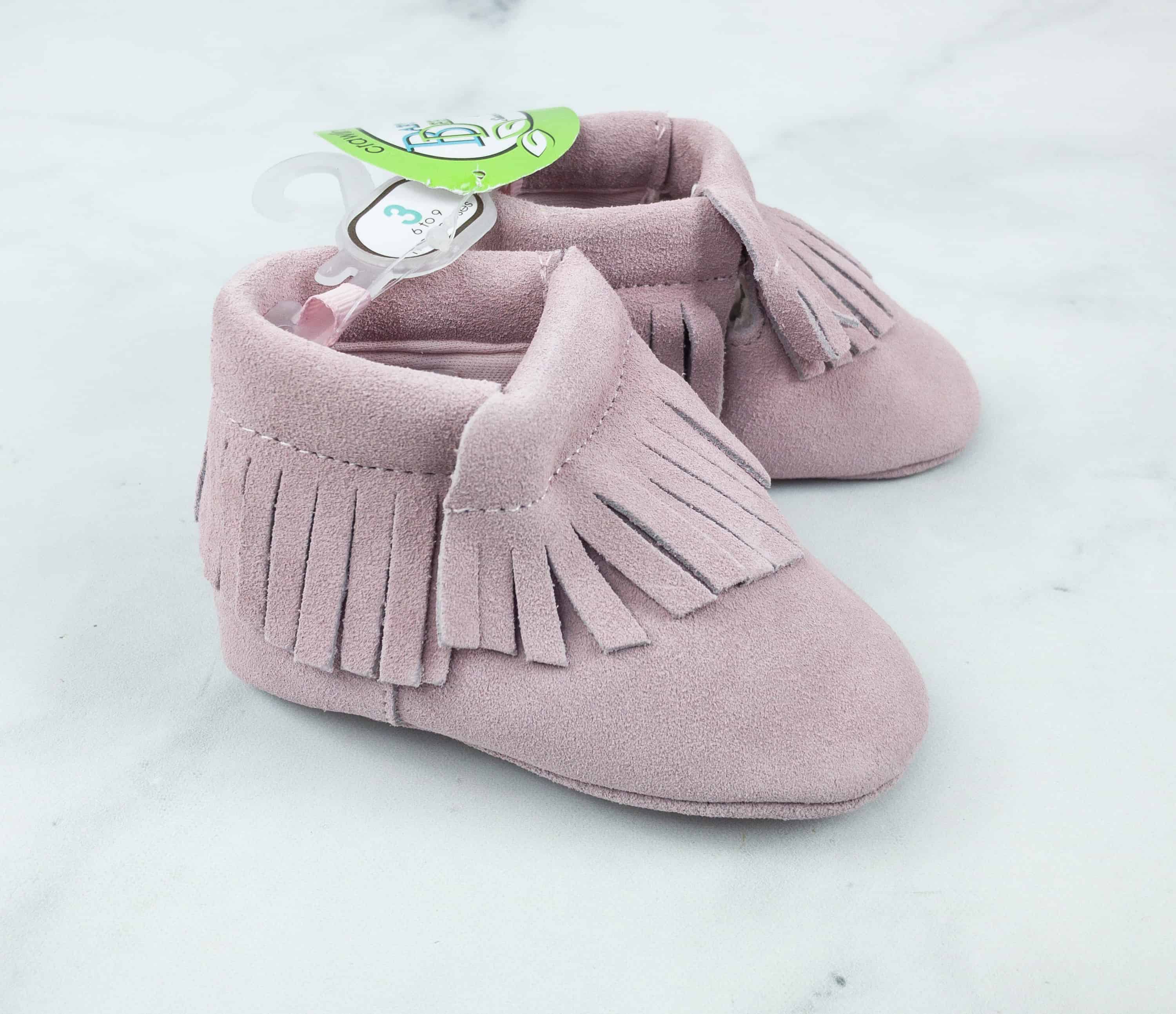 They have a fringe design, making them really charming!
I love the materials used for these shoes because they are soft and they will not hurt my baby's feet.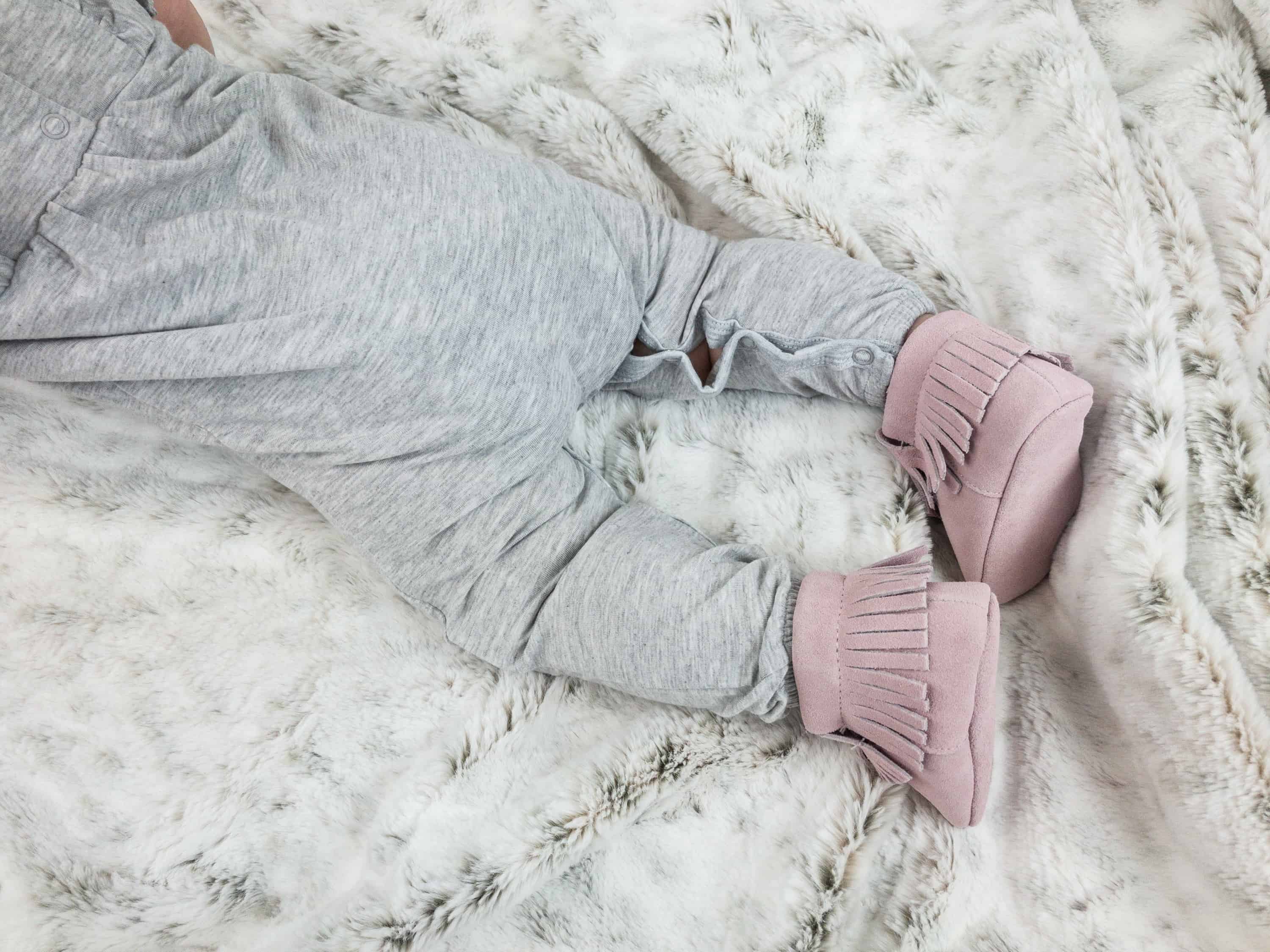 Someone is happy with her new shoes. They fit her little feet well.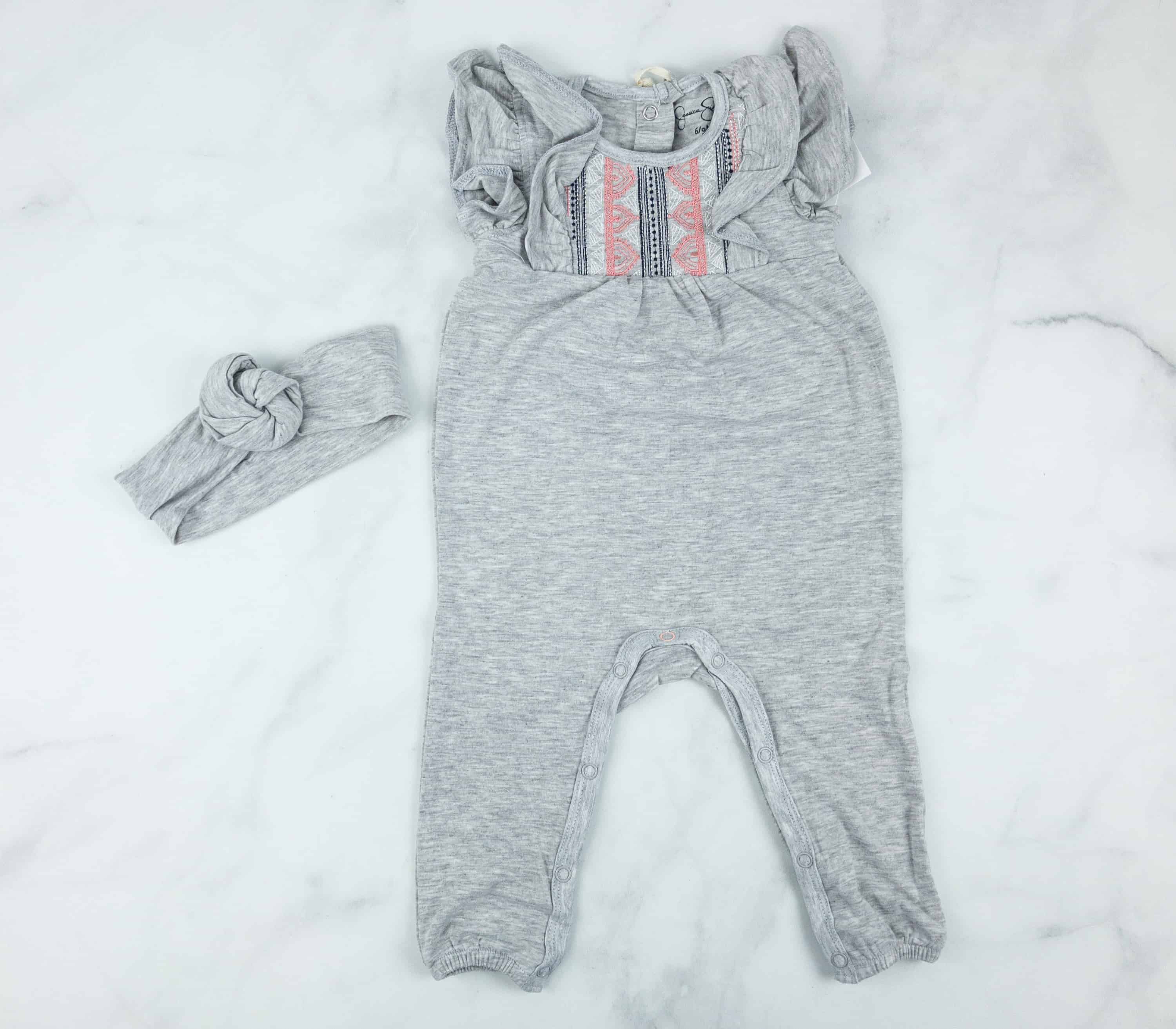 Jessica Simpson Girls Heathered Coverall With Embroidery ($25) We got another boho inspired item, and it's a gray coverall! It has flutter sleeves with an embroidered design on the chest. The snaps are clearly seen on the insides of the legs so you won't have a hard time changing diapers. There is a cute cloth headband included too.
The heathered coverall fits her nicely with room to spare. I like that she doesn't squirm much in it to show that the size is just appropriate for her. The cute headband works nicely too!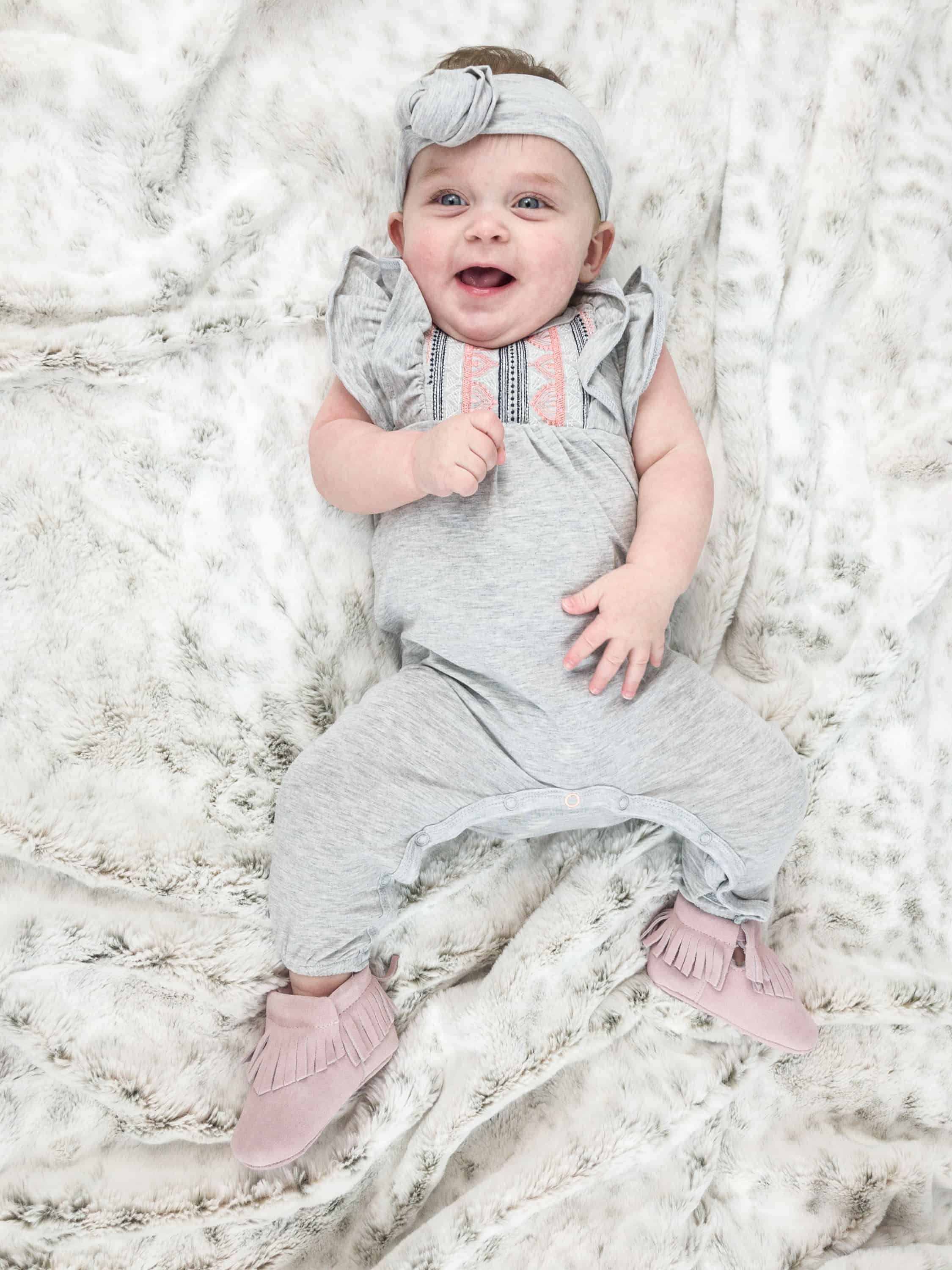 I love the flutter sleeves on this one as it keeps my girl cool and stylish. The outfit looks perfect with her suede moccasins!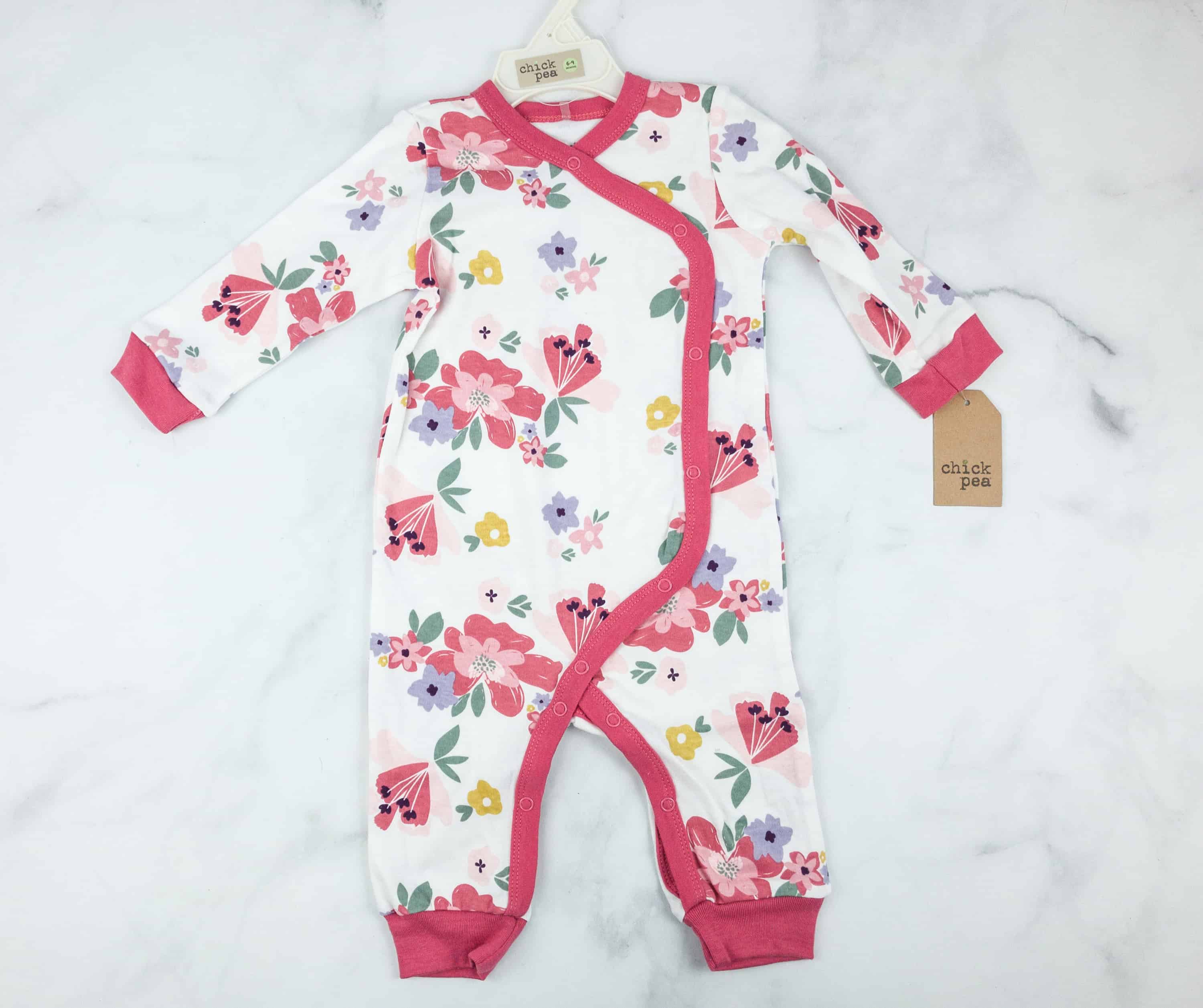 Chickpea Floral Wrap Front Onepiece ($14) This onesie is really cute with its kimono-like and floral design. The cuffs complement the white background and red flowers.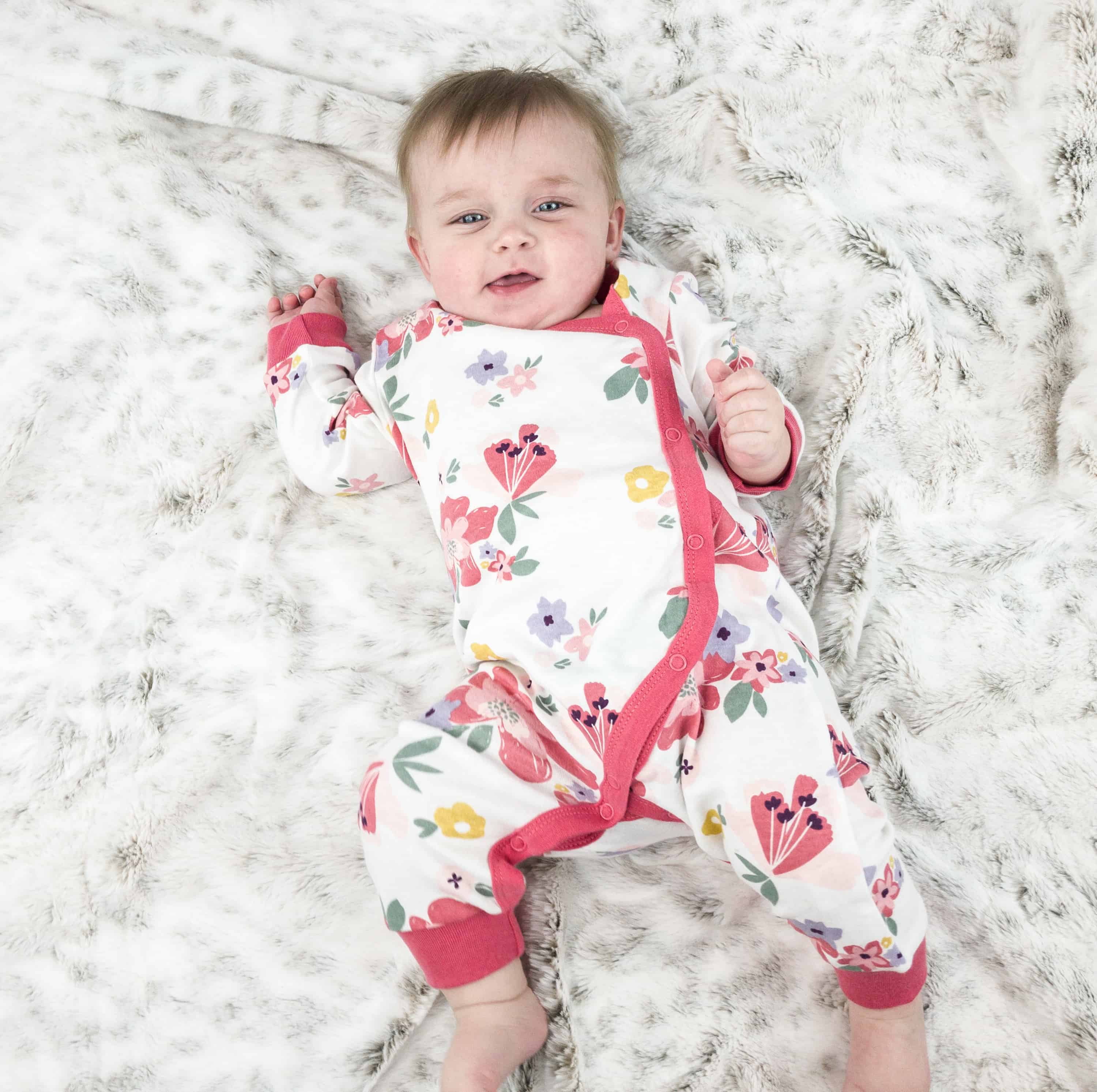 The buttons are along the wrap front starting from the collar all the way down to one of the legs.  This does come in handy when you need to change diapers.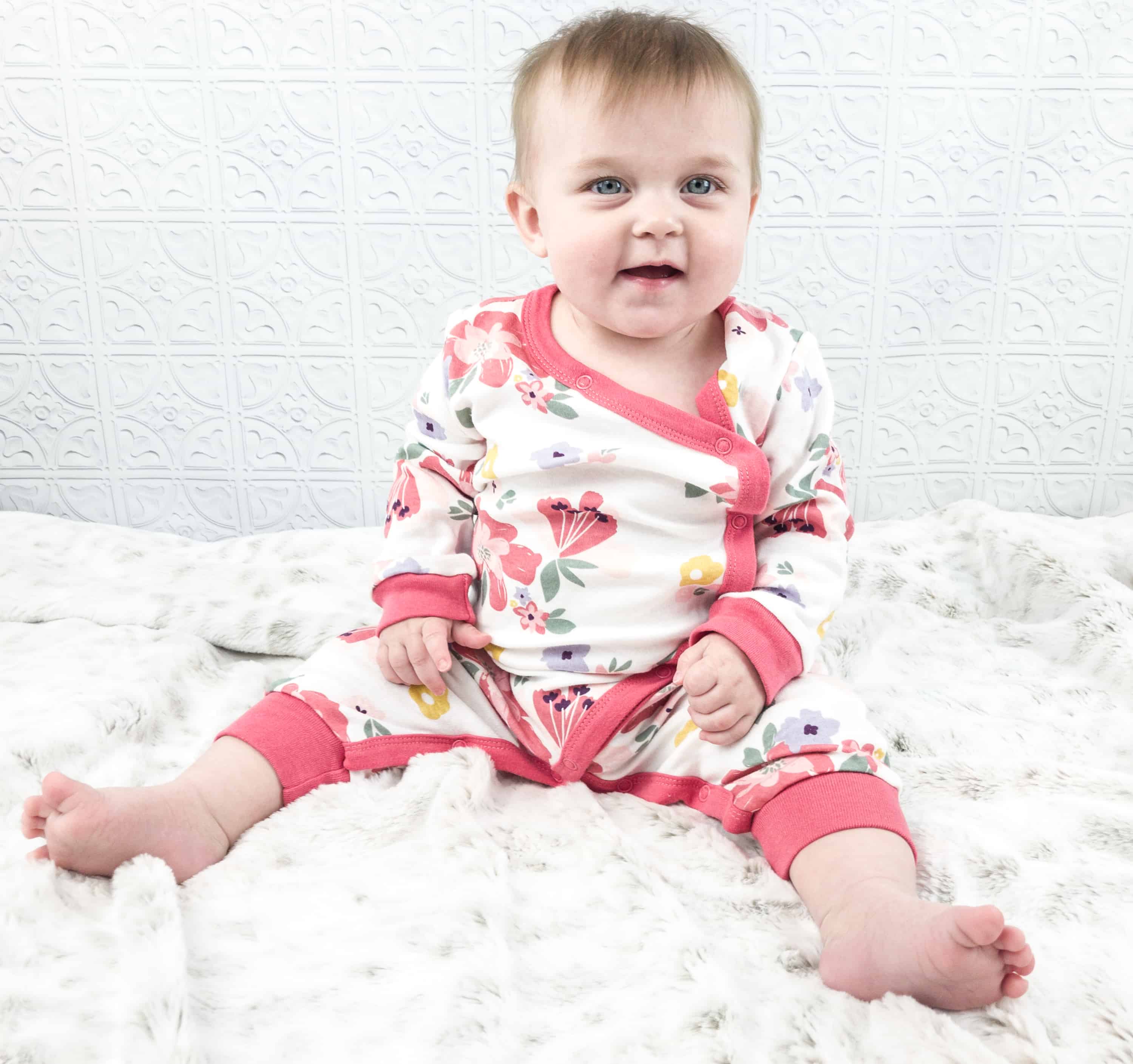 It's a bit large for her frame but I think this one is still a keeper as she can grow into it. This is a nice outfit when the weather starts to cool so she will be warm and comfy.
Baby Basics Girls 3-Pk Heart Onesies ($36) This set of onesies are too cute! They're perfect for mixing and matching with other bottoms in her wardrobe.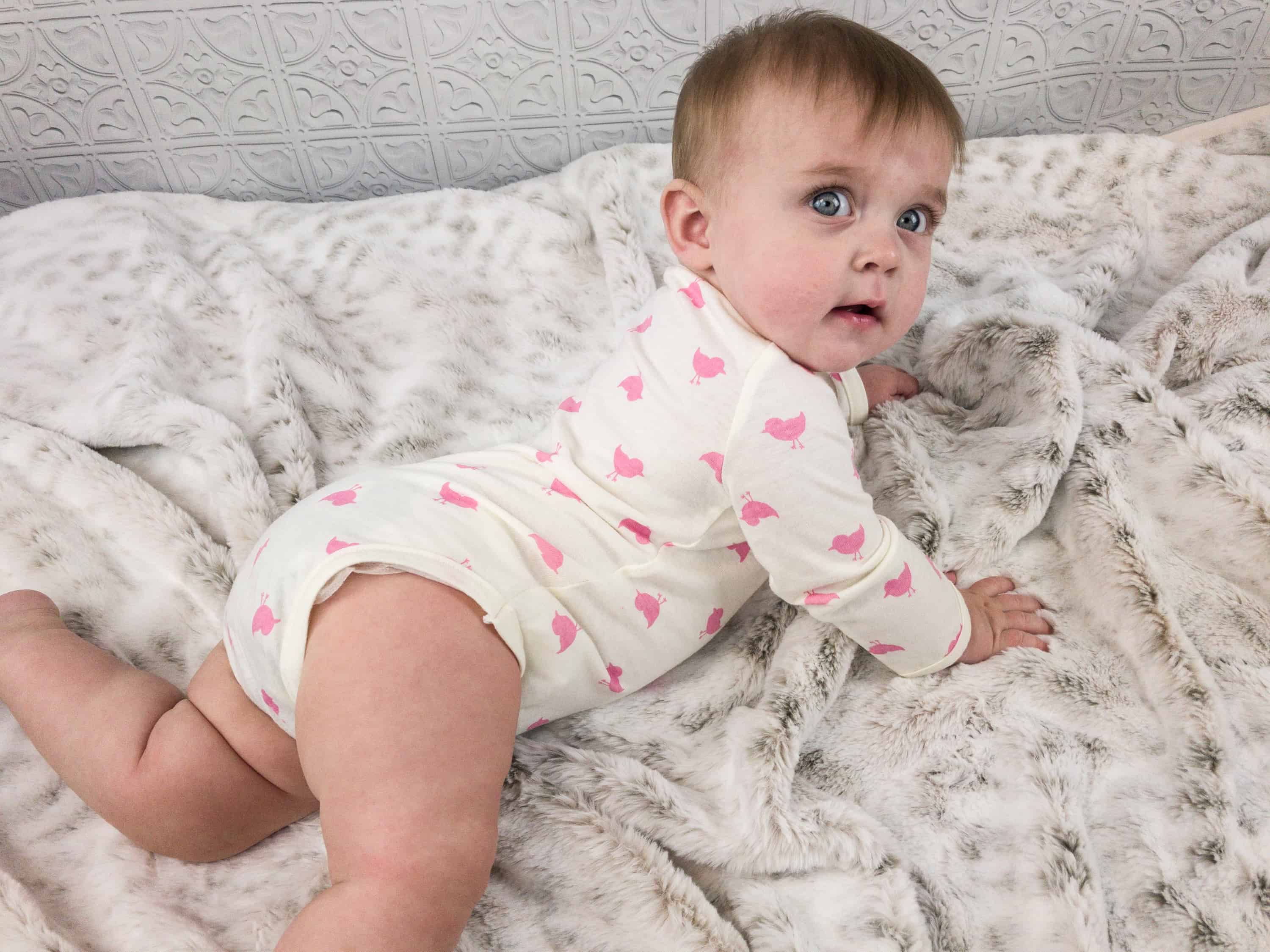 This onesie featuring a pink bird print looks good on her as it is not too tight or too loose.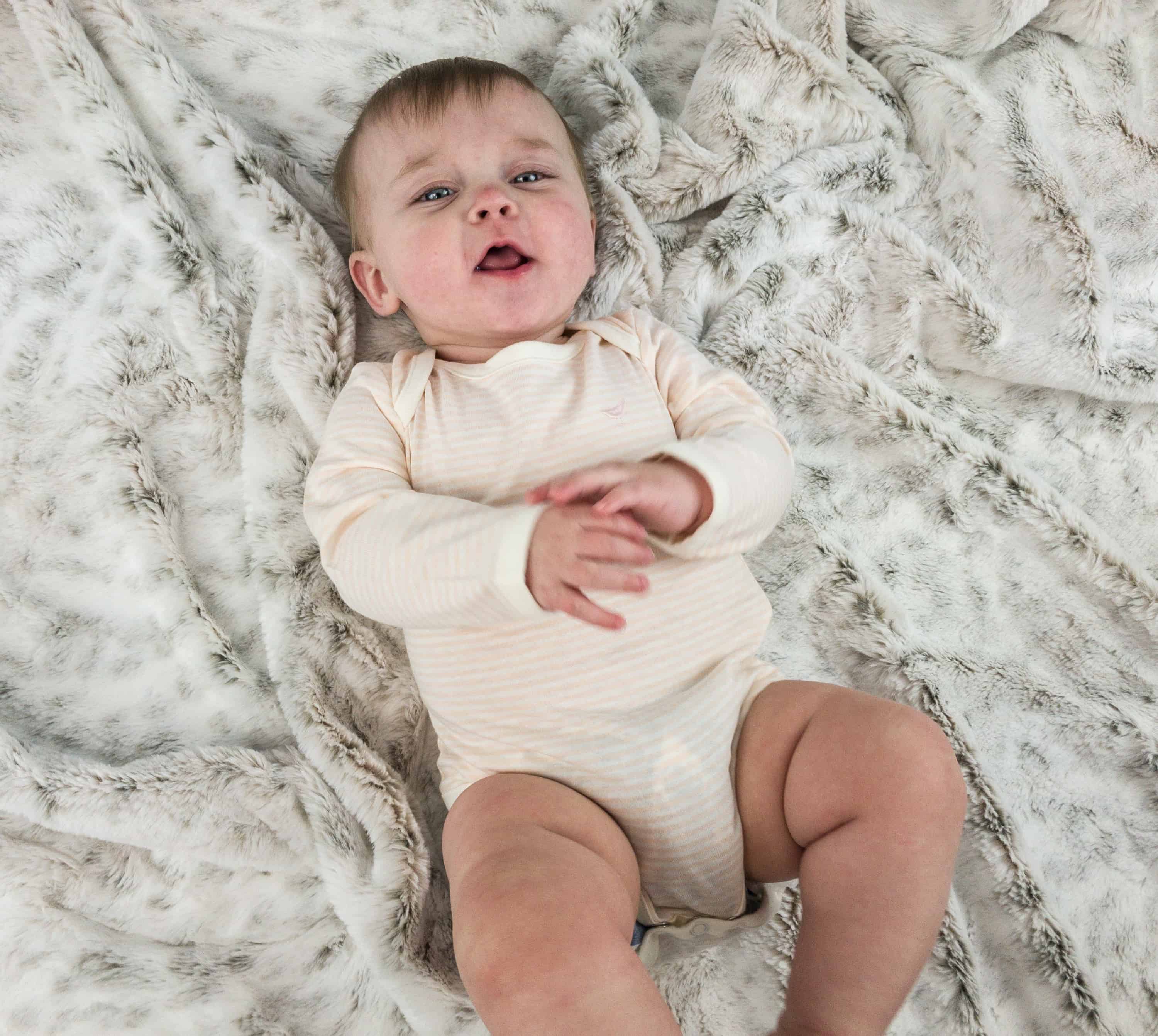 The plain cream-colored onesie looks nice too. I like the muted stripes because it's easier to pair with any bottom.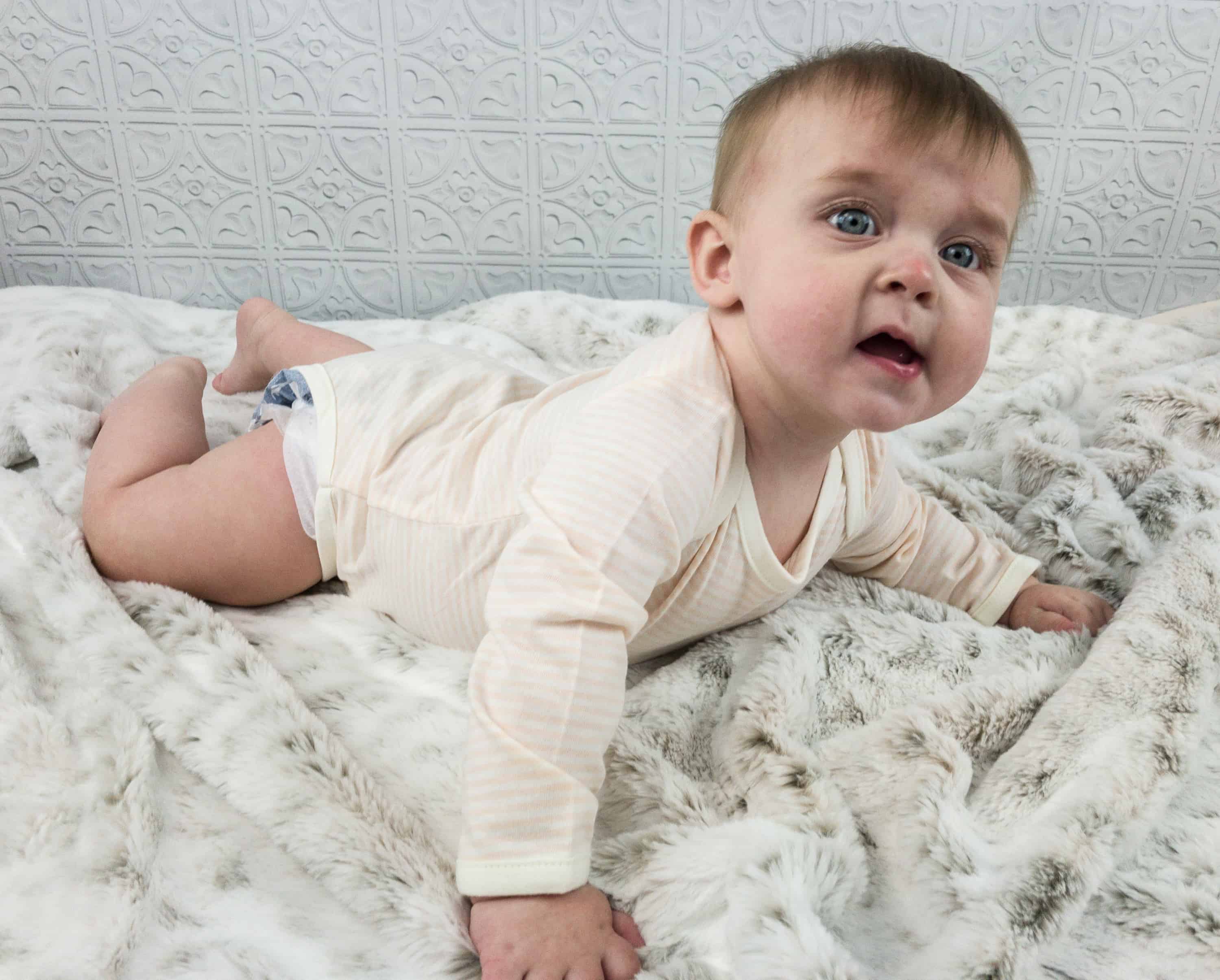 It's so comfy, she doesn't have trouble in crawling around while wearing it!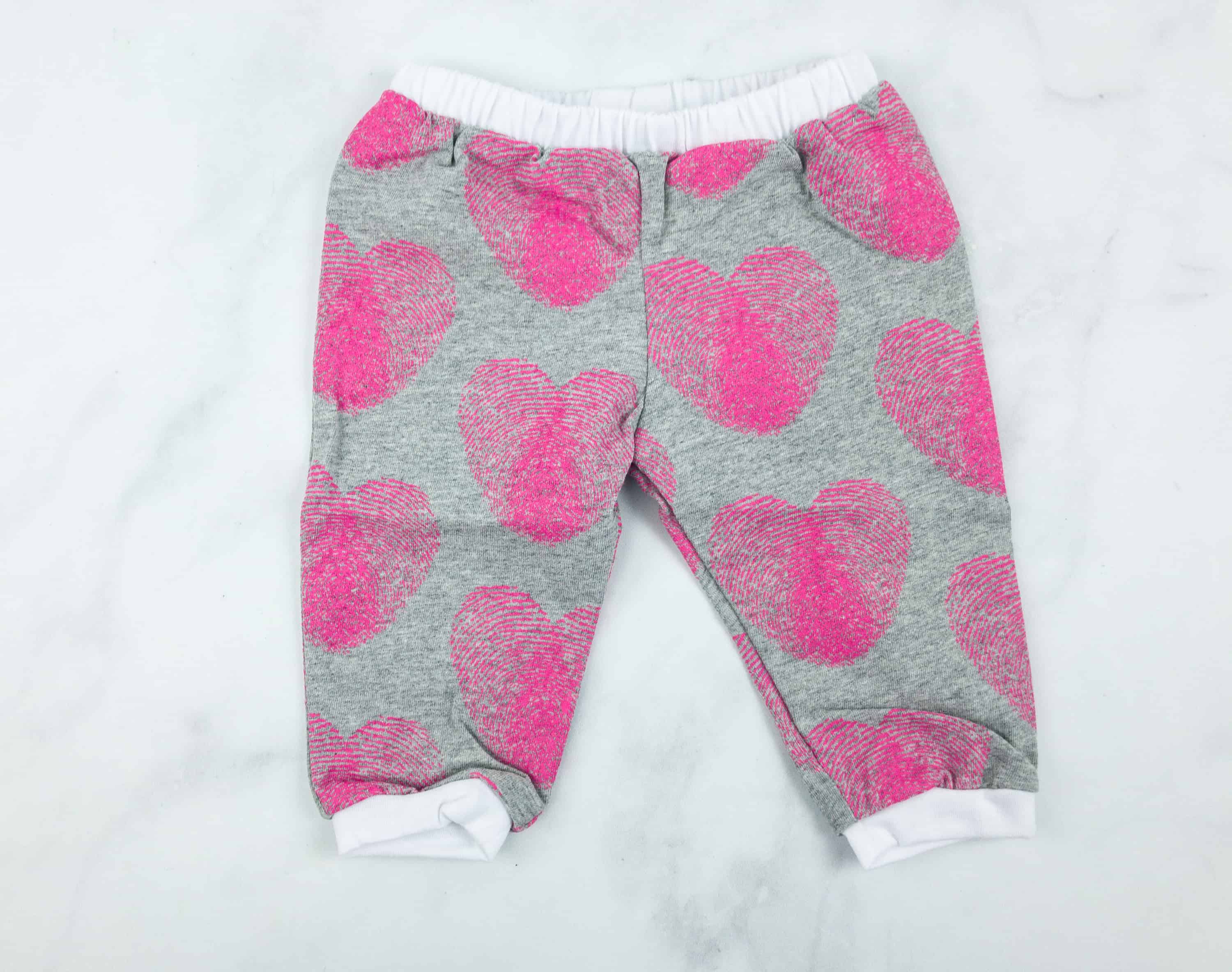 Urban Smalls Girls Heart-Print Pants ($24) We also got this gray pants featuring pink hearts!
It's a perfect pair with the heart-filled onesie!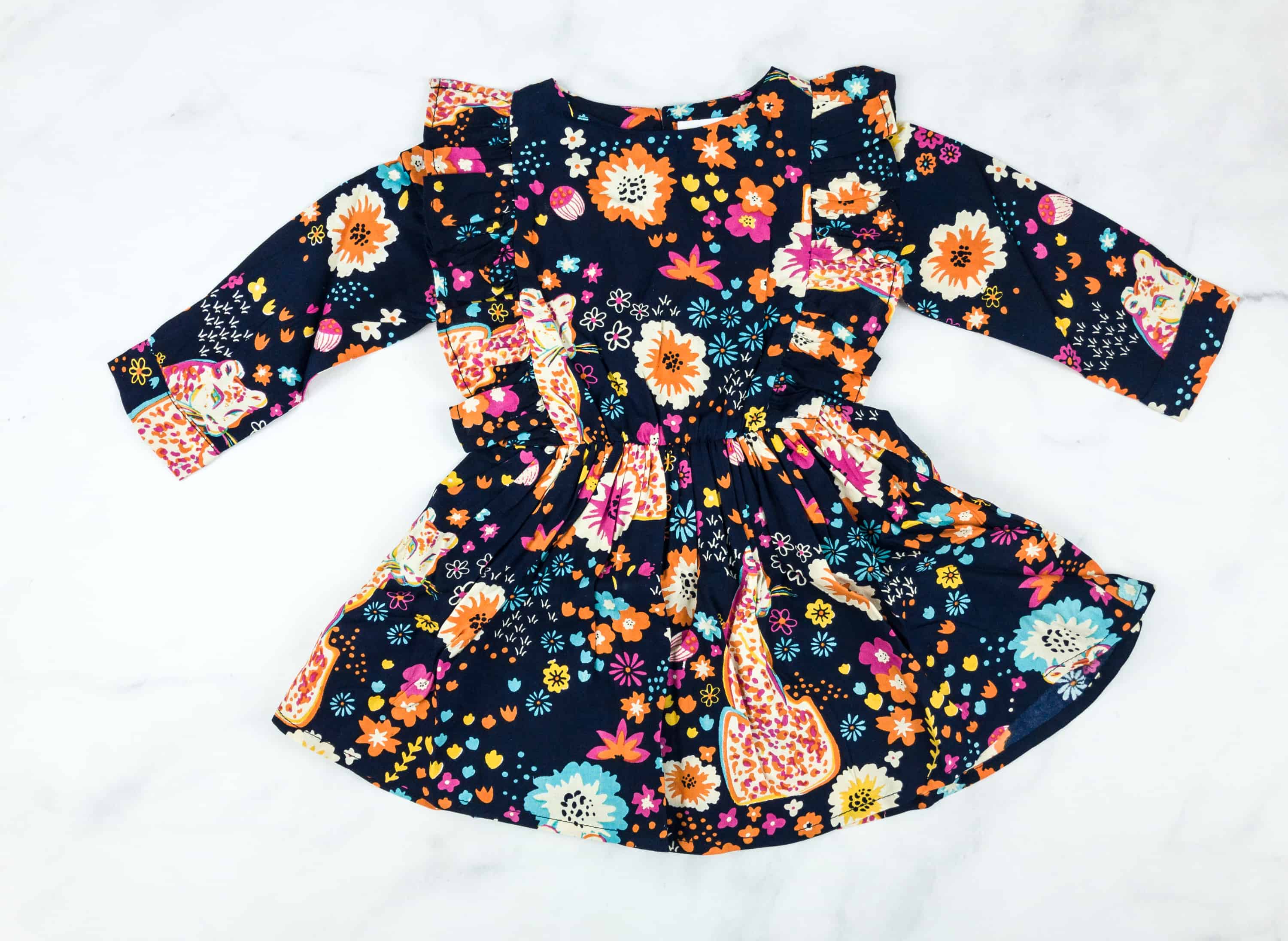 Masala Baby Girls Floral Ruffle Dress ($48) The floral design of the dress really pops from the black cloth.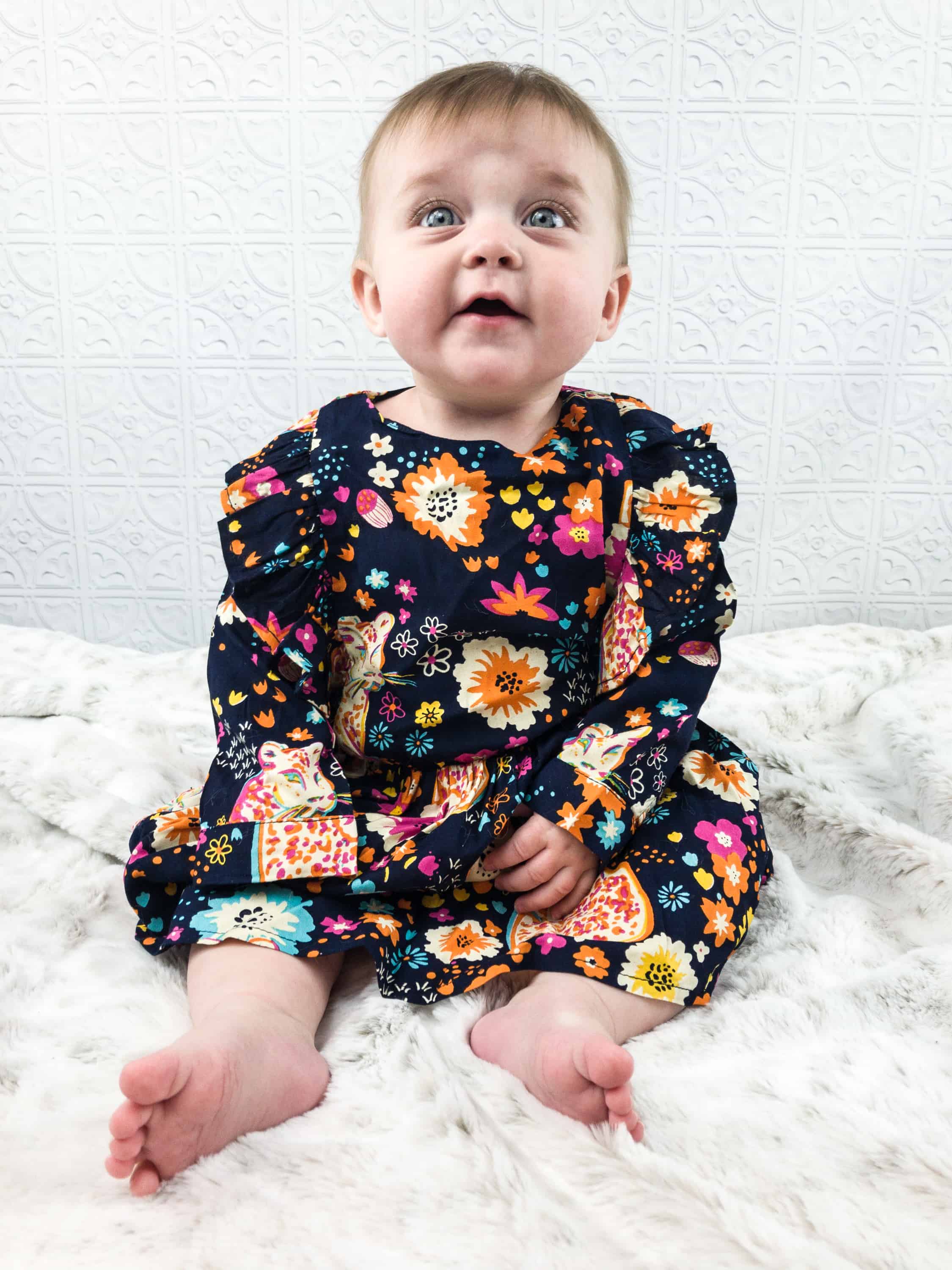 I think this is a nice outfit when there are special gatherings. She will be the star for sure!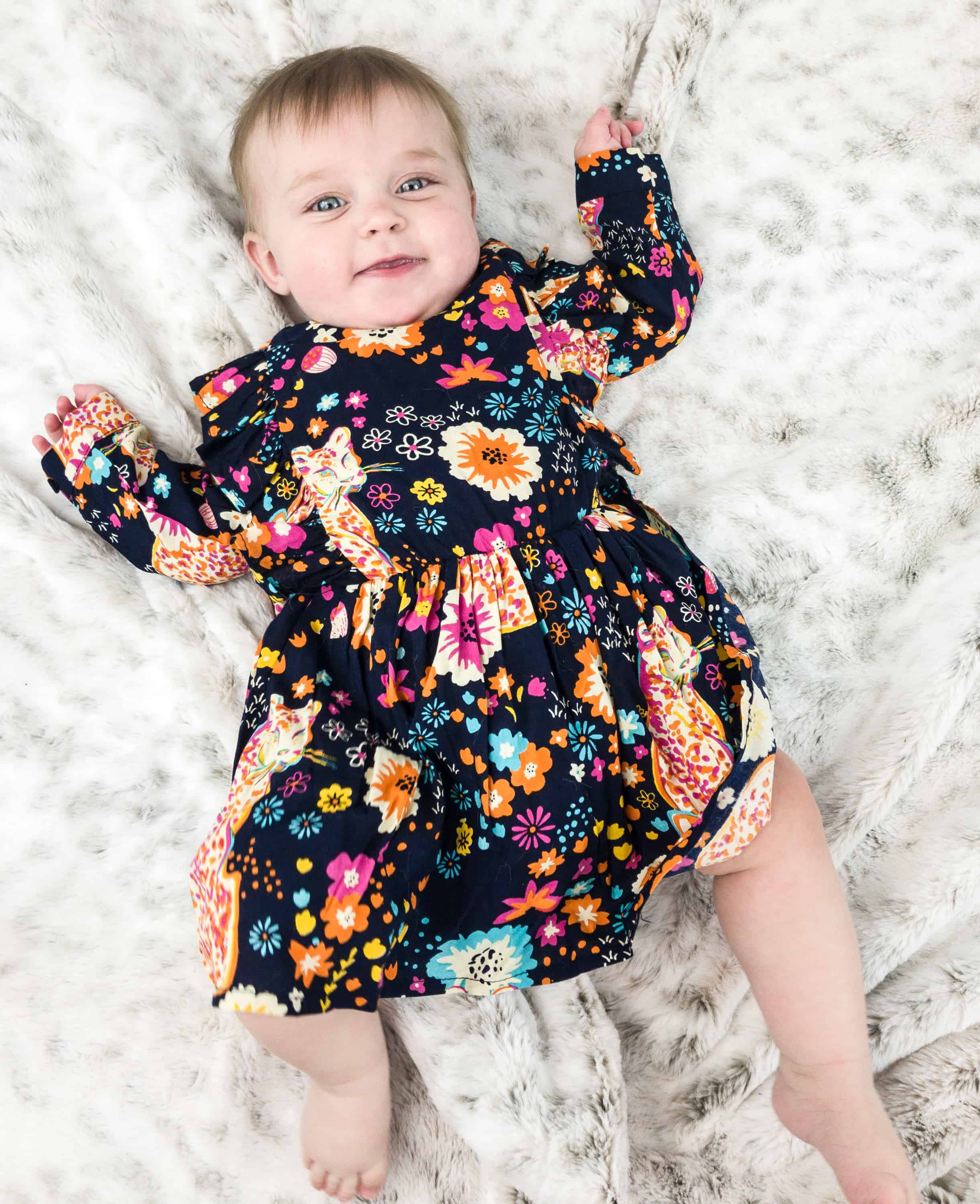 The sleeves are long, making this a good outfit for those days when the temperature has dropped or when we need to attend an event. I love that the skirt flounces nicely too and that it's long enough to cover until her knees.
This seasonal box of kids' clothing is just on point! I love the onesies, as they are great for casual days and also because I can mix and match them whether with skirts, shorts, or pants. The scene stealer in the selection is definitely the Masala floral dress which is perfect for special occasions. Of course, the heather bodysuit is a winner too as it is soft and easy to wear on my little girl. And who can resist the cute headband that comes with it? The wrap front onesie looks adorable too. I think I'll be keeping everything in this box!
What do you think about Kidbox?