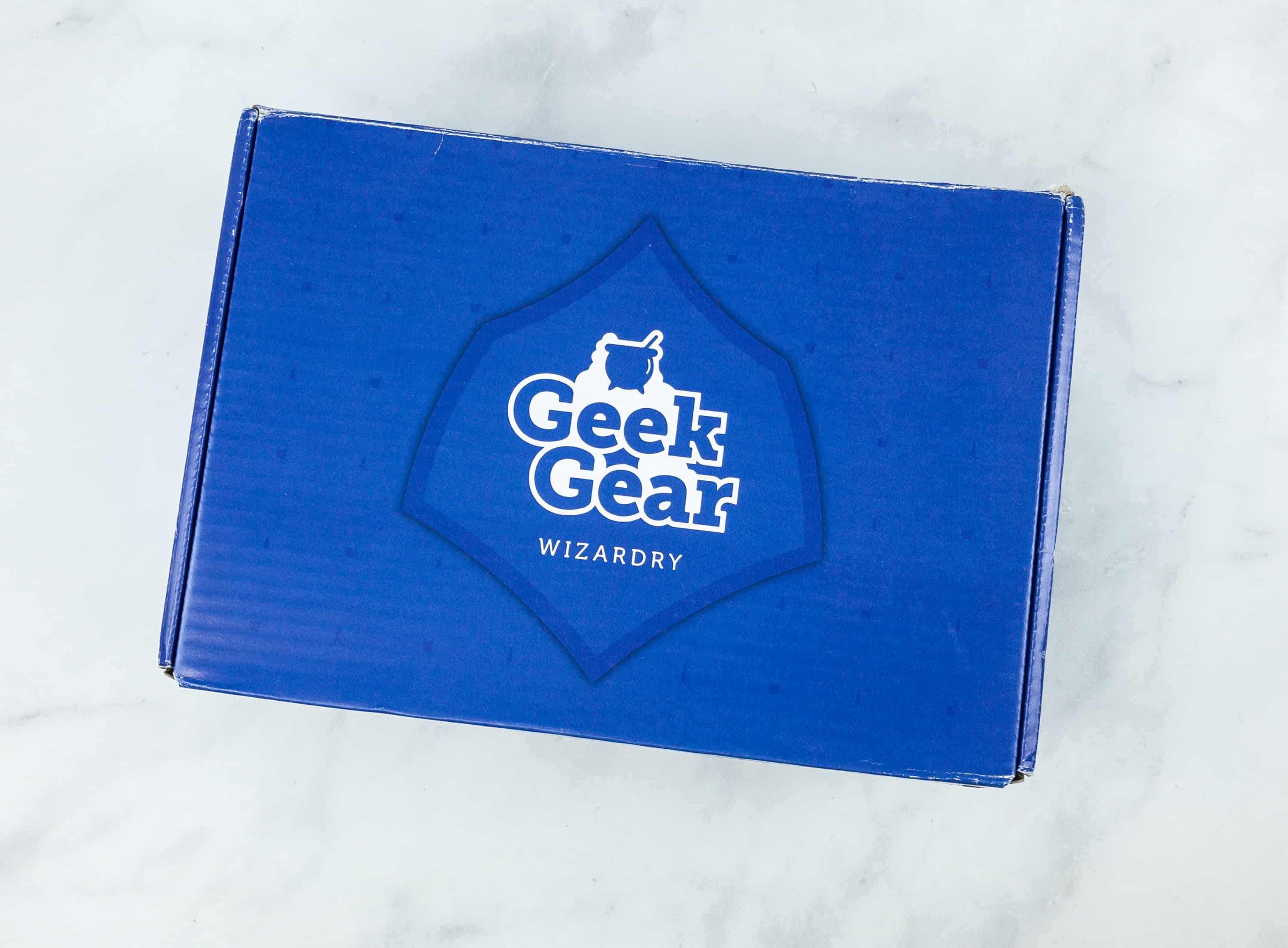 Geek Gear has released their Harry Potter themed edition subscription box – the Geek Gear World of Wizardry! Every month, you'll receive a box filled with licensed and exclusive Harry Potter merchandise personalized to your chosen Hogwarts House, for only £24.99! 
The items were wrapped in blue tissue paper.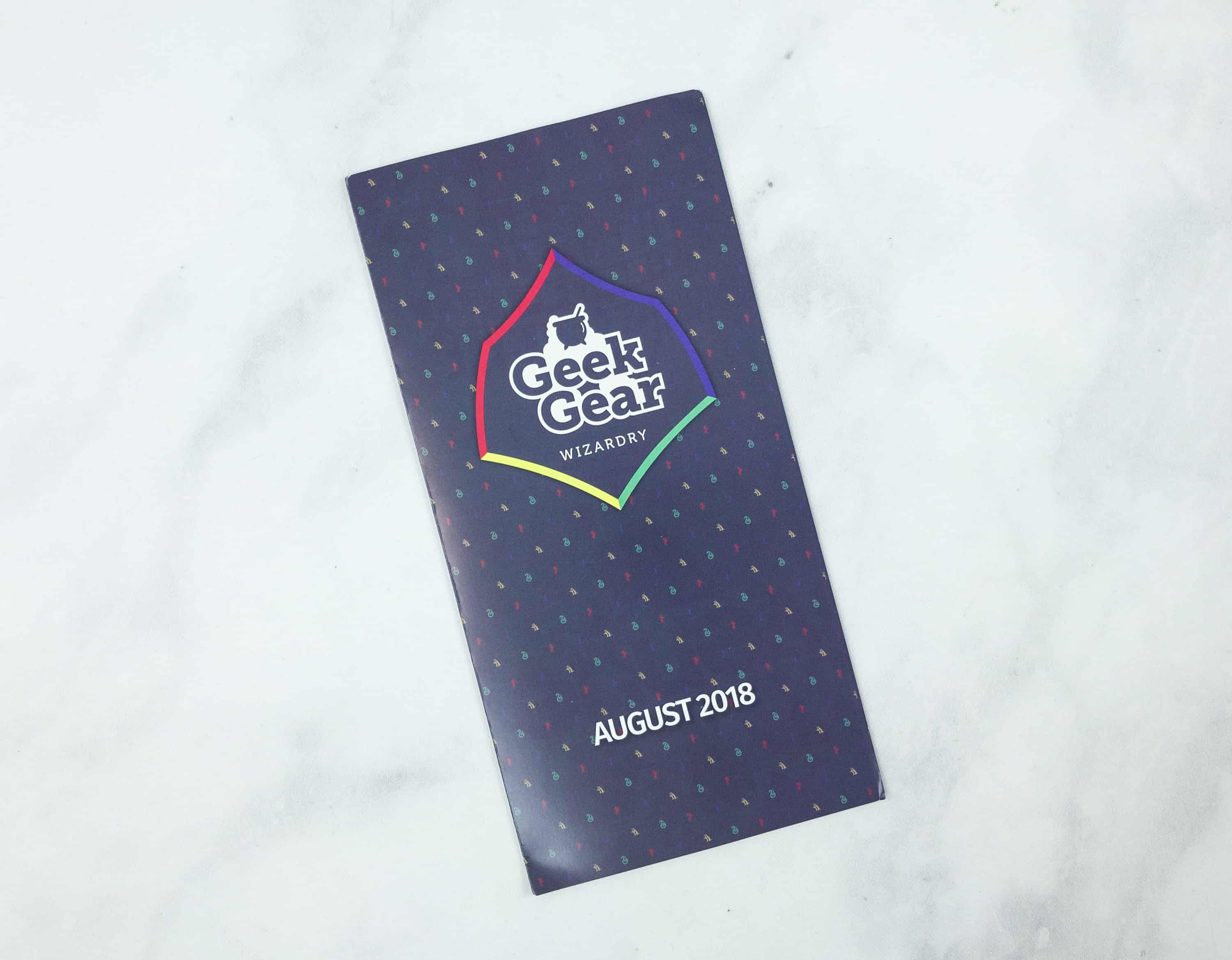 A tri-fold pamphlet is included, which gives more information about this month's box contents.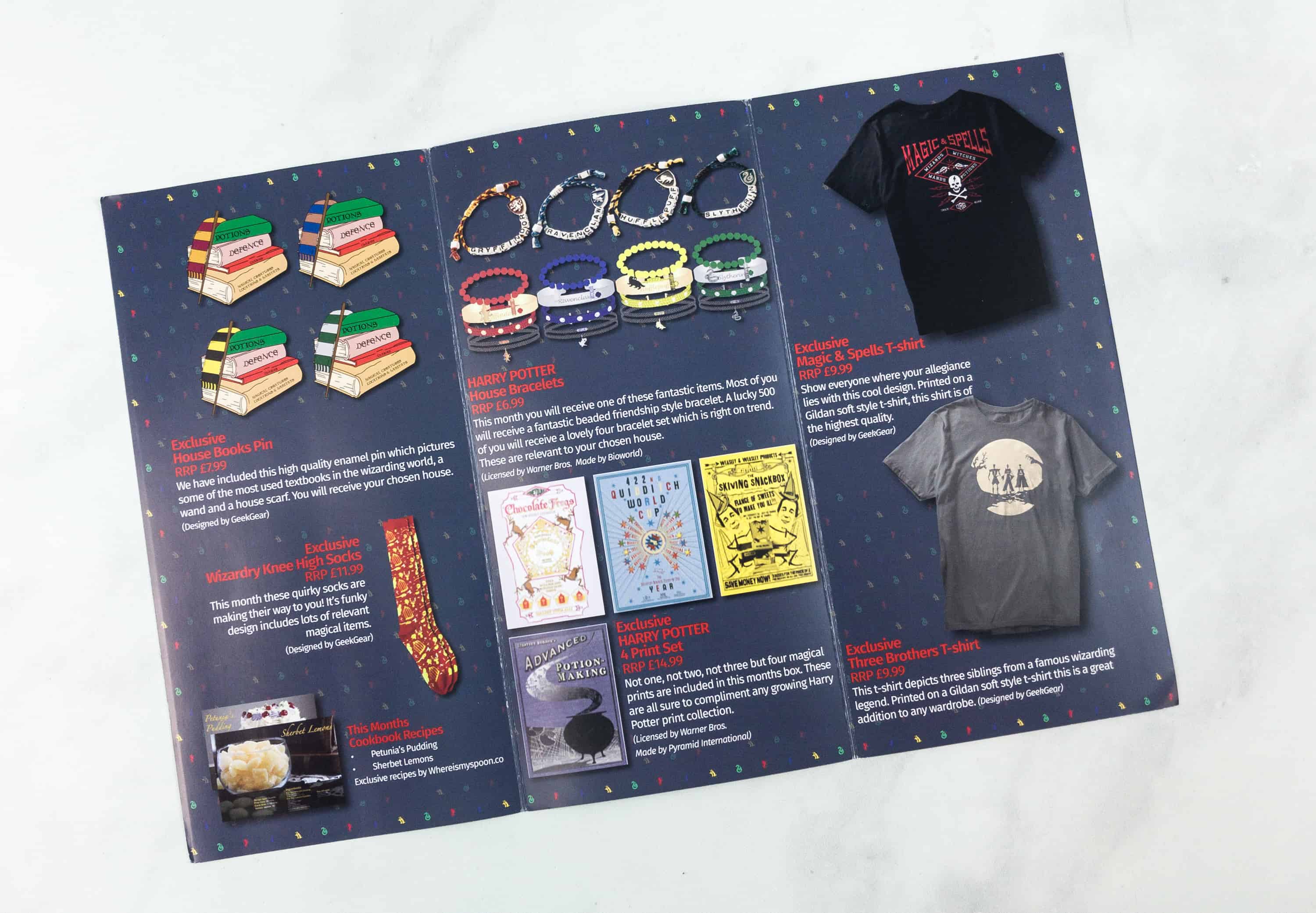 It gives you a full list of all that's in your box.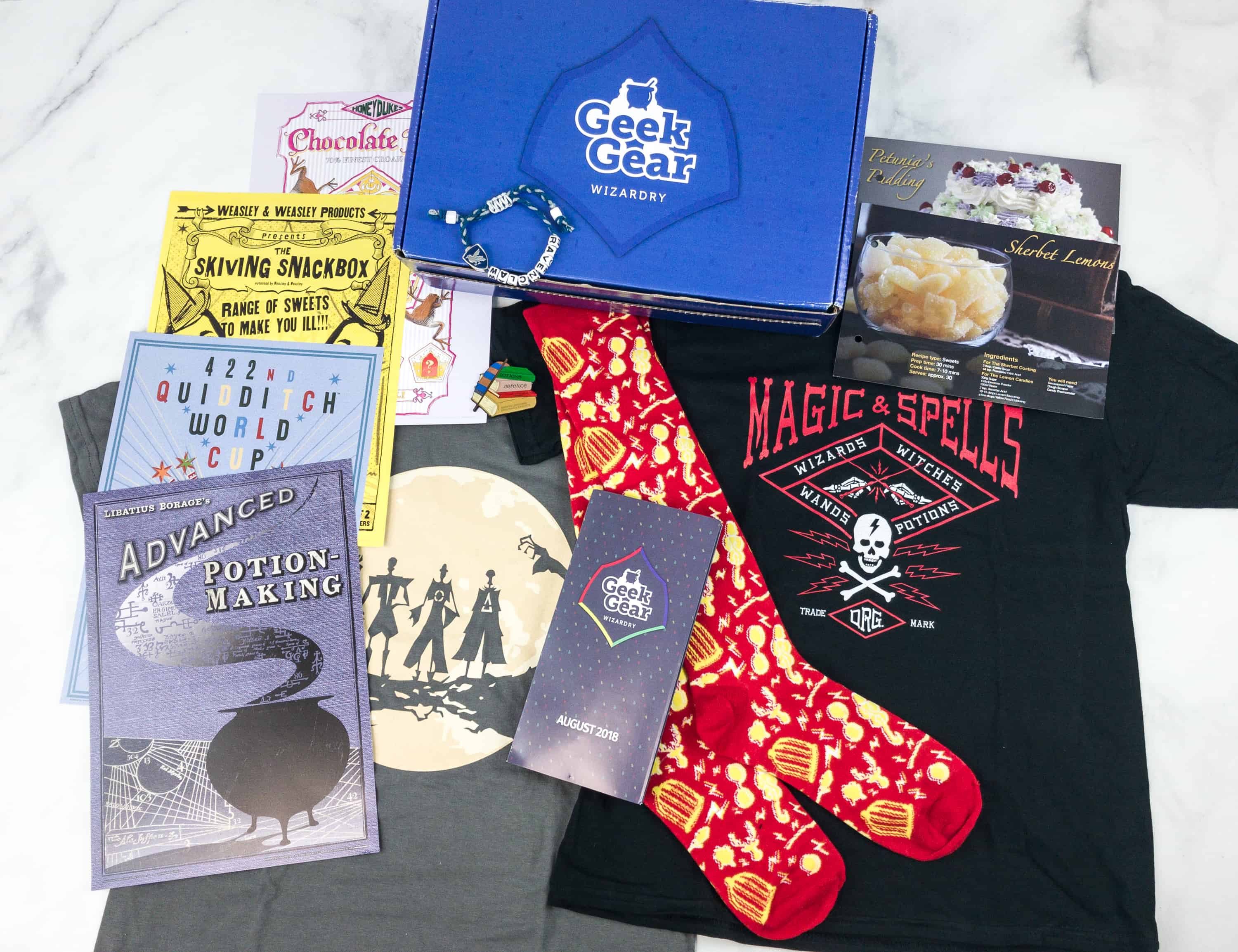 Everything in my box!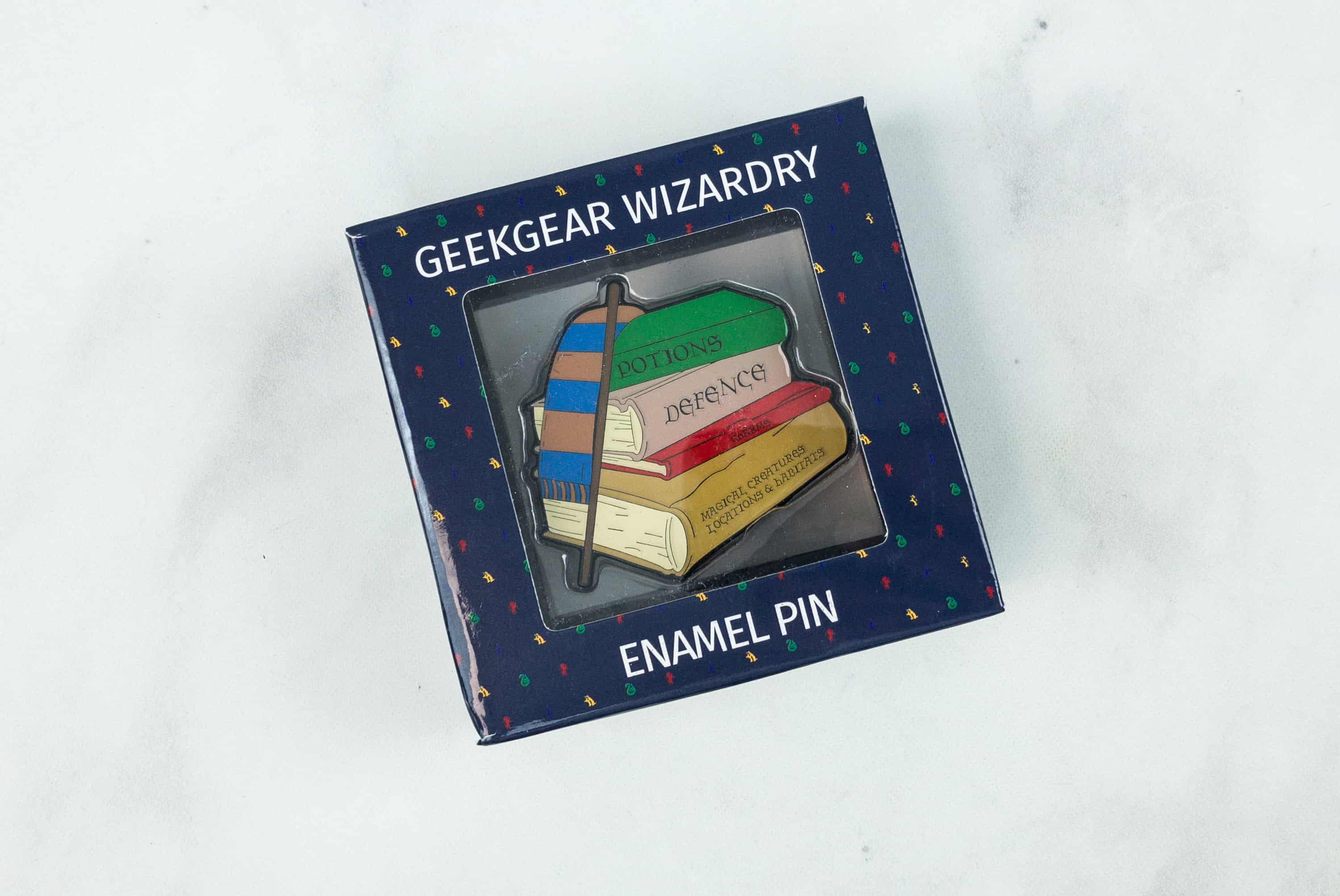 House Books Pin (£7.99) The enamel pin for this month features the most used books in Hogwarts, a scarf, and a wand!
The first things you'll notice in this pin are the books as the titles are really eye-catching. I almost missed the fact that I got this pin that represents the Ravenclaw House, as the scarf says so!
Harry Potter 4-Print Set (£14.99) I am also too excited for this print set which is a Licenced Exclusive!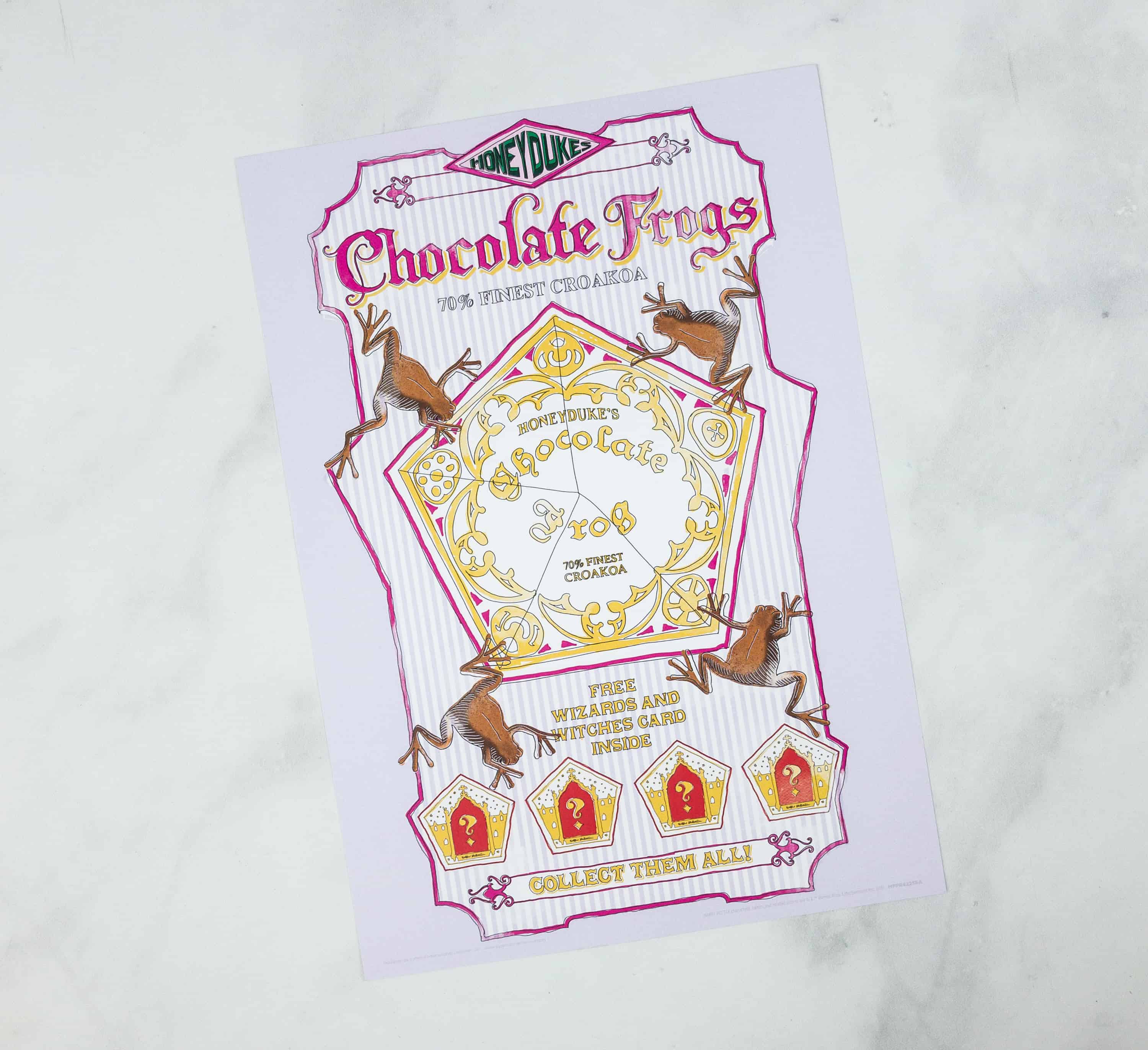 The first print I got is a package of Honeyduke's Chocolate Frogs. This made me crave for them actually!
From the Weasley's Wizard Wheezes came our second print that features one of their products, the Skiving Snackbox. This ad material, I guess, is really effective.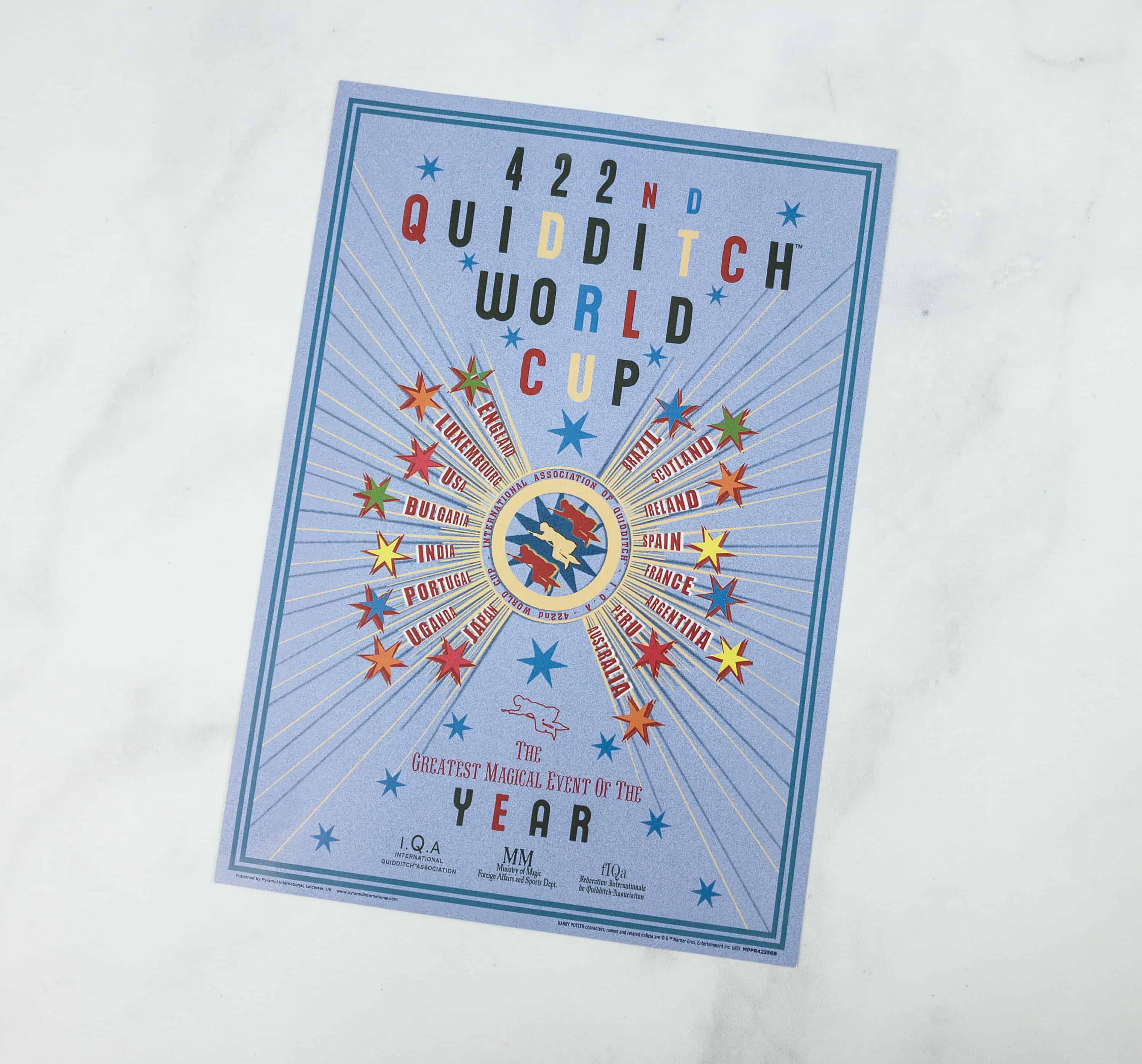 Next up is the print for the 422nd Quidditch World Cup. I think I need a port key to attend the event.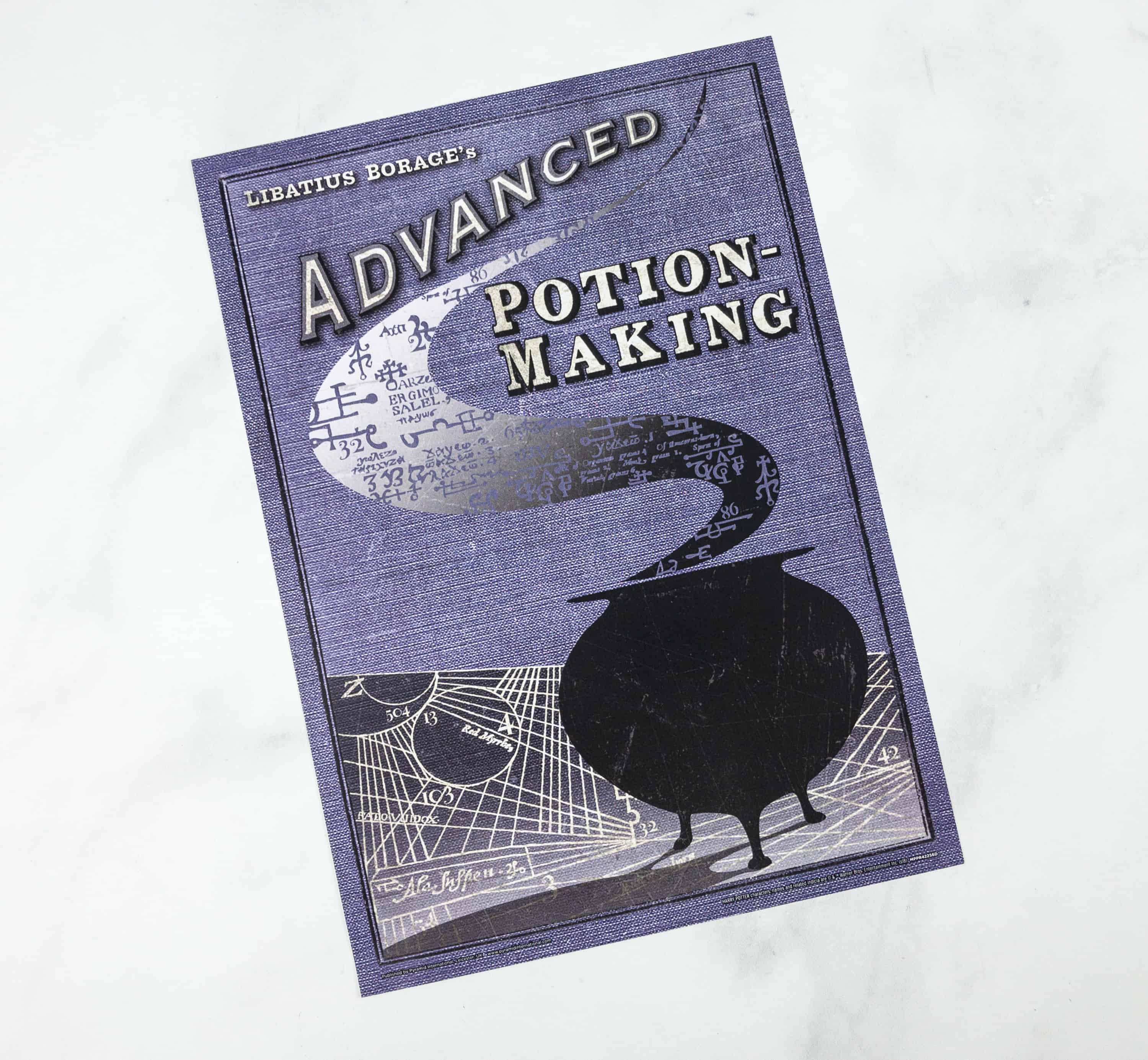 Last but not the least is the book cover of the Advanced Potion-Making book! I just need to find out if this belongs to the Half-blood Prince! What a great print set!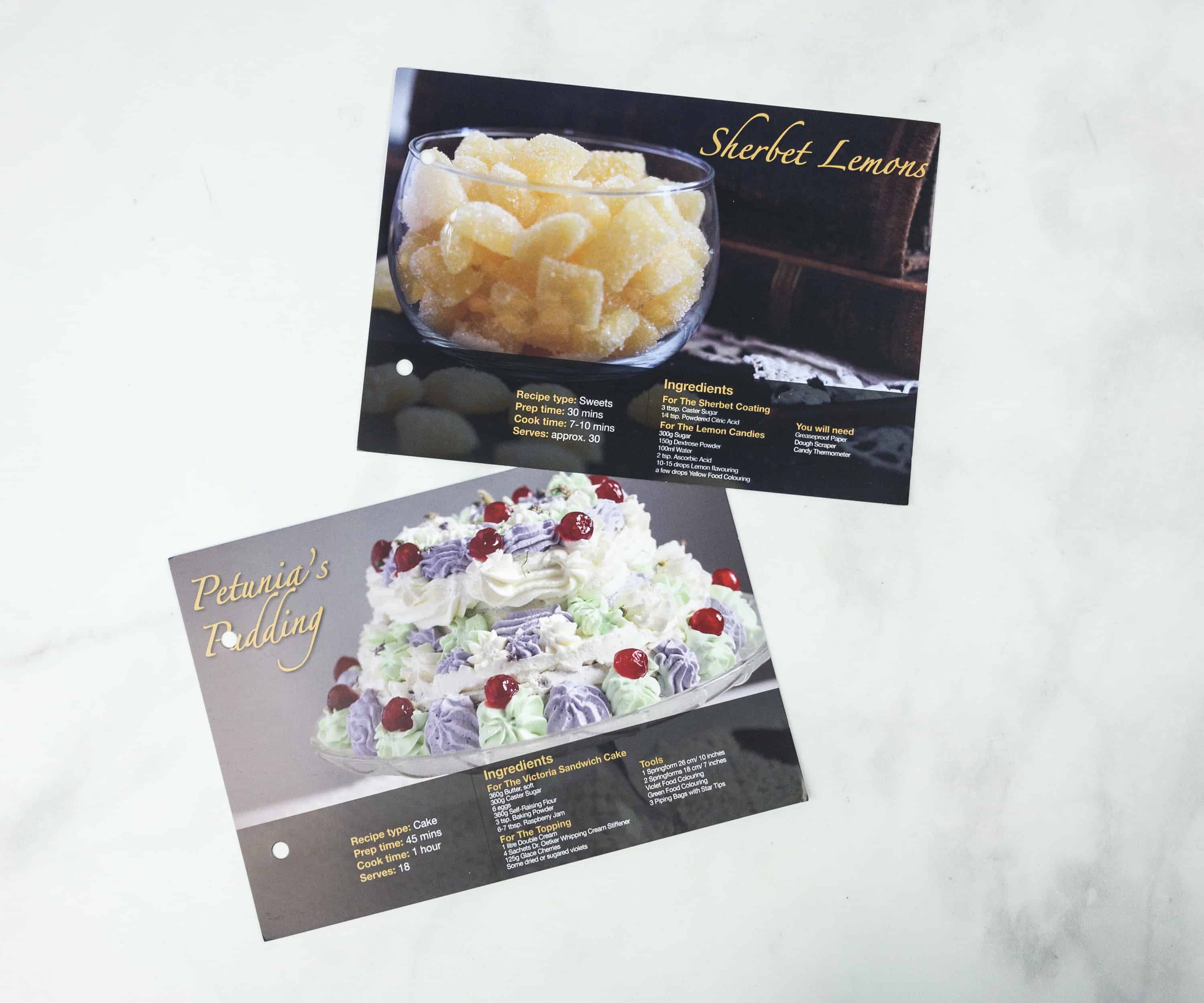 Cook Book Recipes. For this month's Cookbook Recipes, we got Aunt Petunia's Pudding and Sherbet Lemons!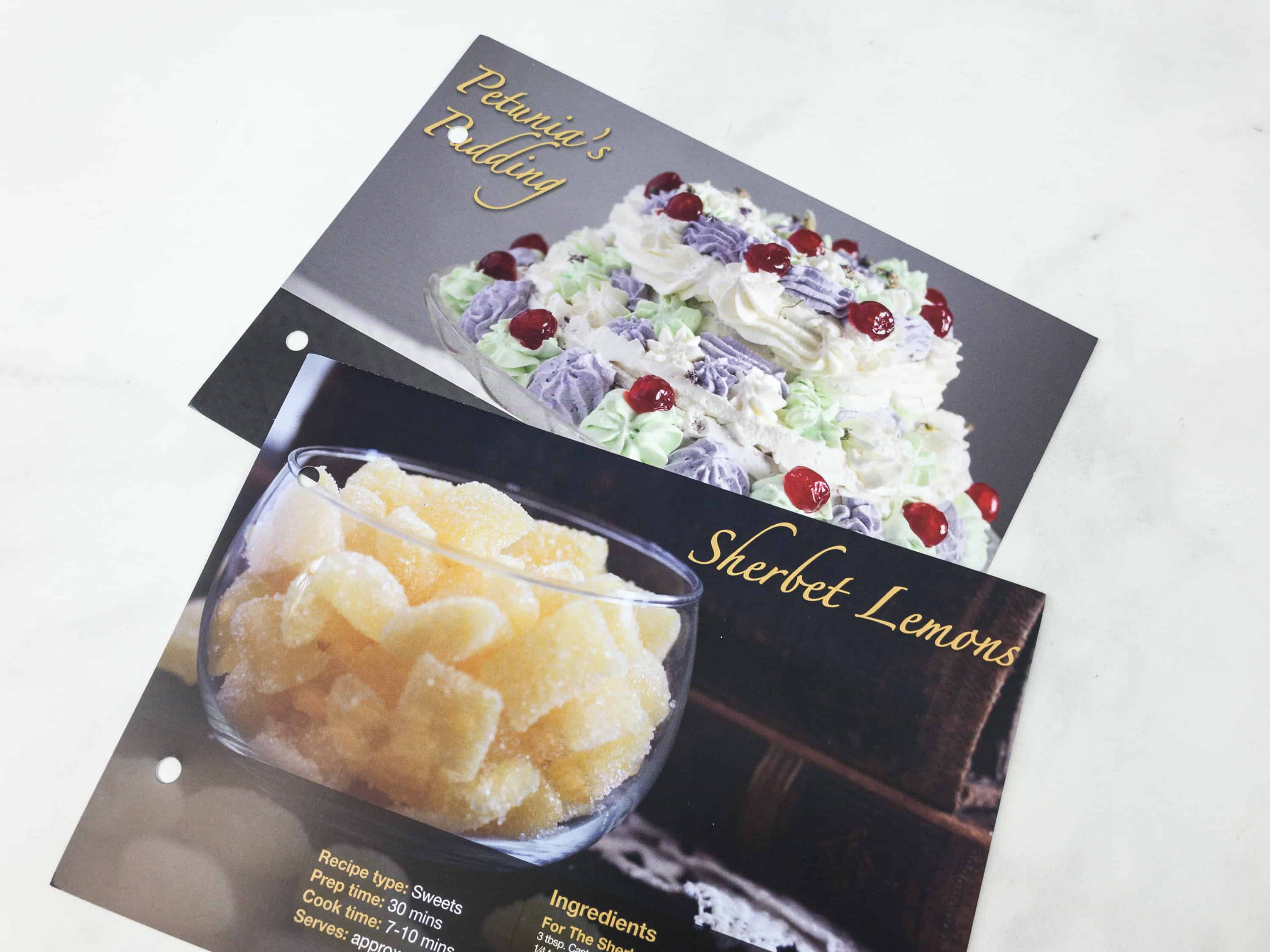 The exclusive recipes are from Where Is My Spoon! The ingredients and some important information about the recipes are found in front of the recipe page. They also have binding holes if ever you want to compile them or if you received the January box with the cookbook binder.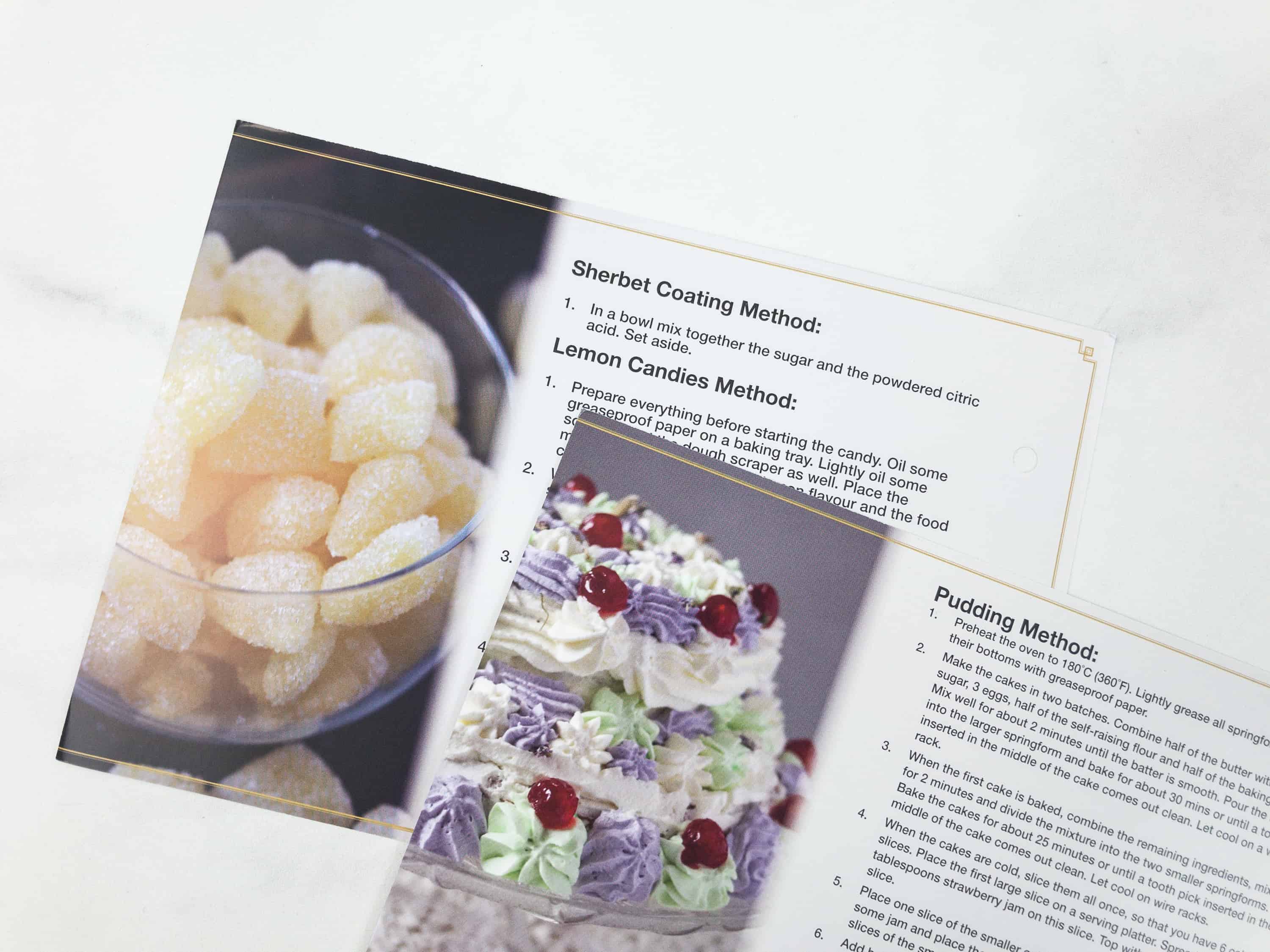 The back page has the easy to follow instructions on how you can make these delicious treats!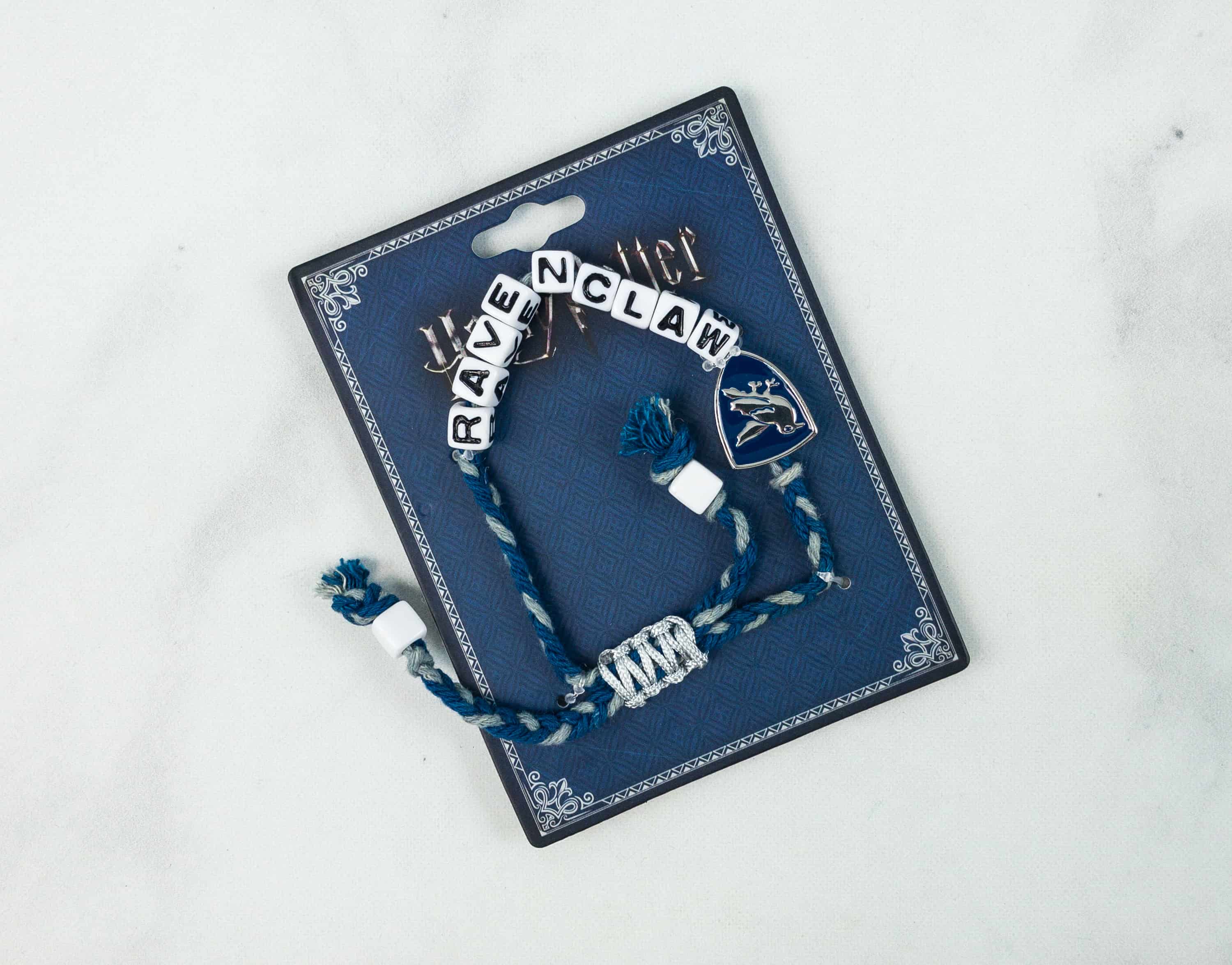 Harry Potter House Bracelets (£6.99) Another house item I got from this box is this cool bracelet. Of course, it also represents the Ravenclaw House!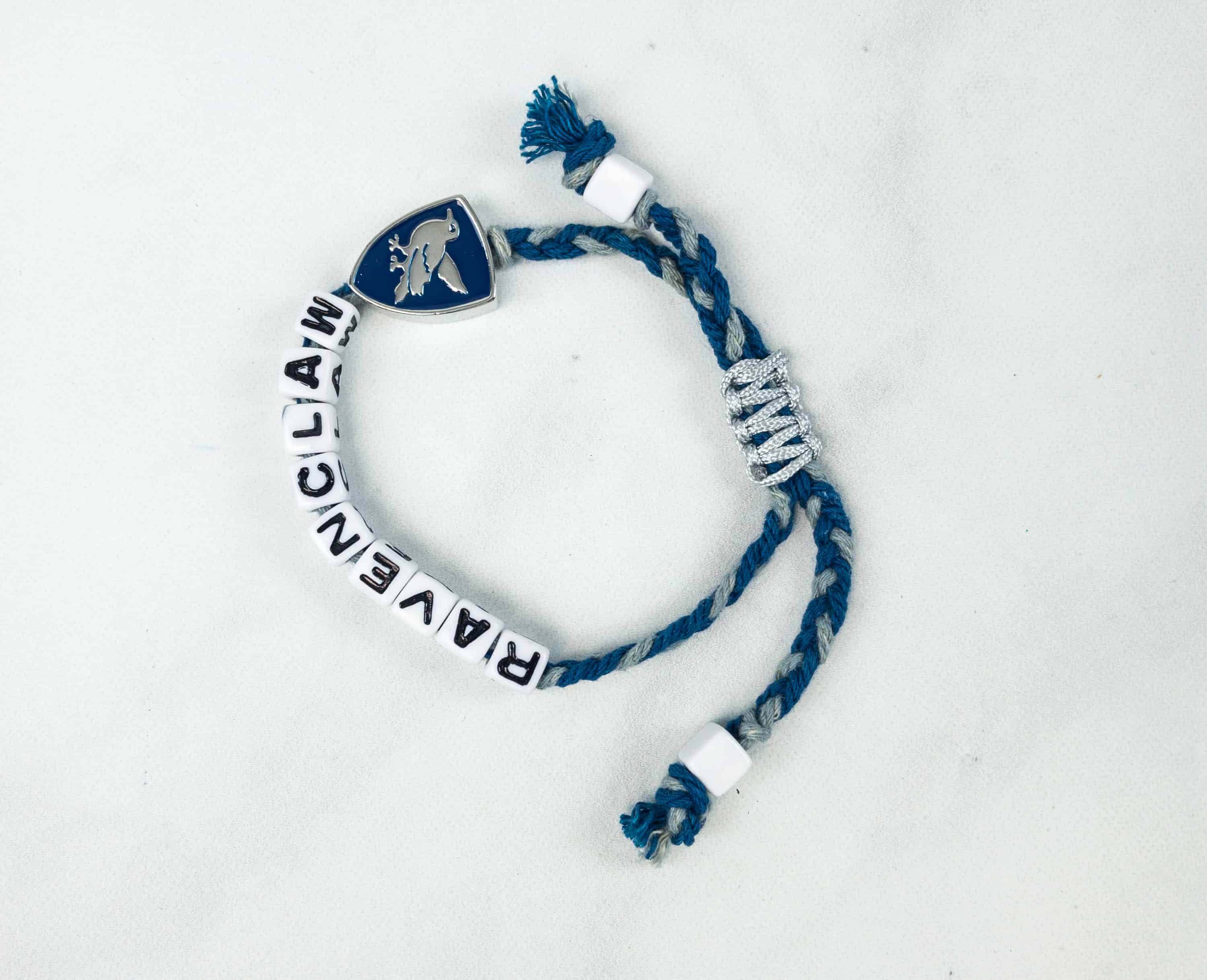 I wasn't that lucky enough to get the lovely four bracelet set (only 500 people will do), and instead, I got this friendship style beaded one. I'm still okay with it. Aside from the beads that spelled out Ravenclaw, there's also a charm that features the house's animal representation.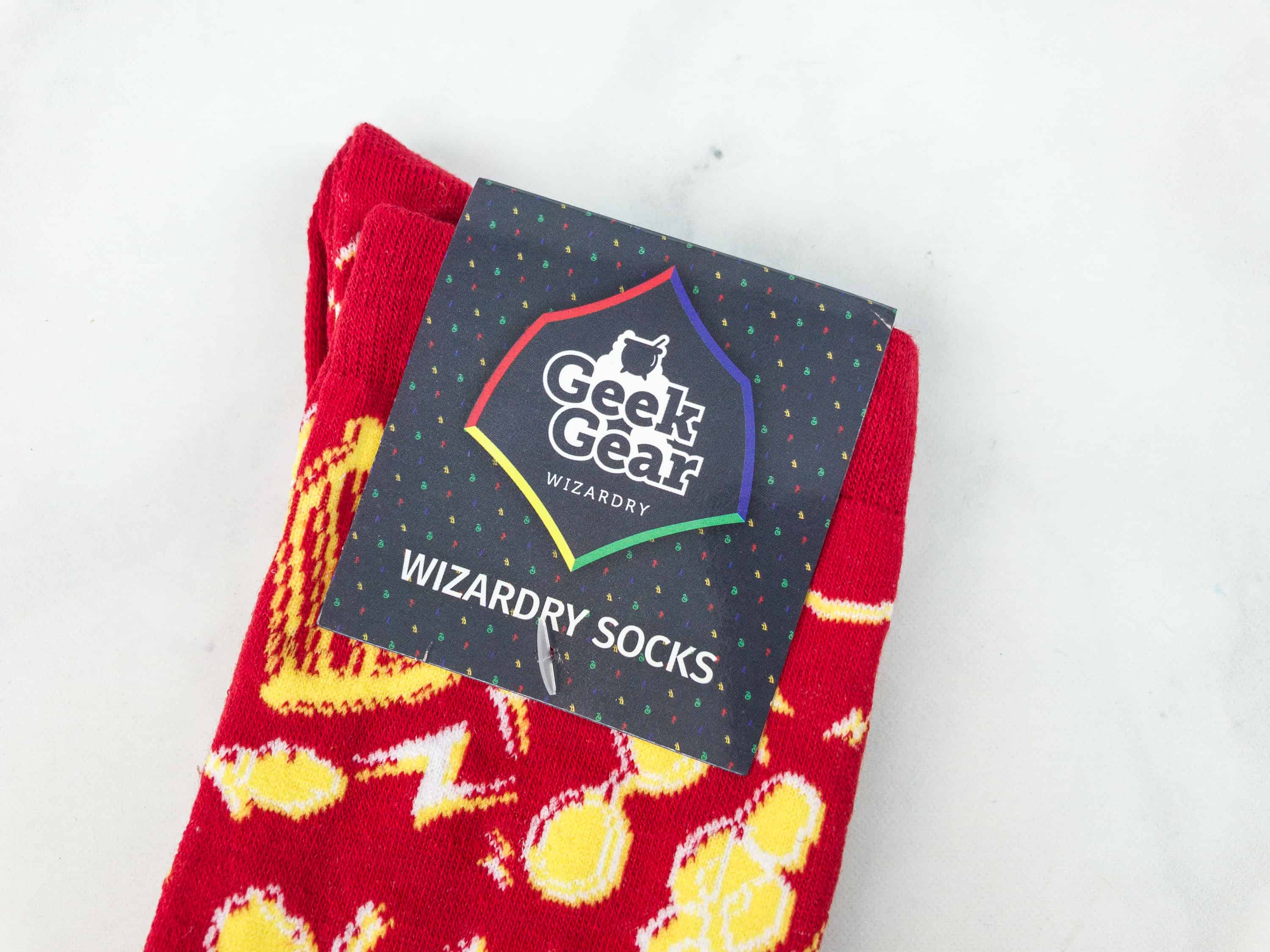 Wizardry Knee High Socks (£11.99) I also love getting new socks from geek boxes, and the fact that it's from the Wizarding World makes it more special!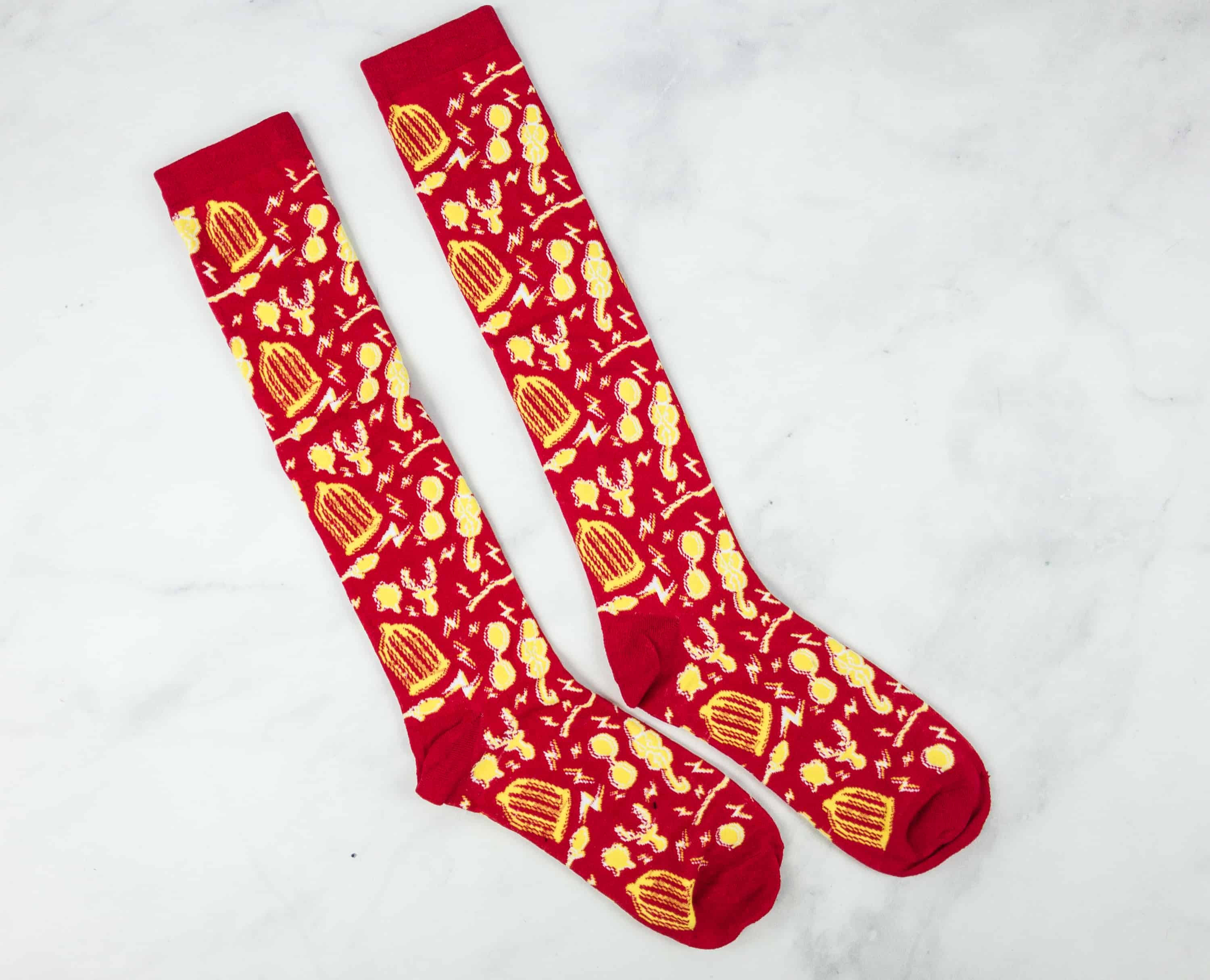 This eccentric pair features magical items that you can easily recognize that belongs to the Potterverse!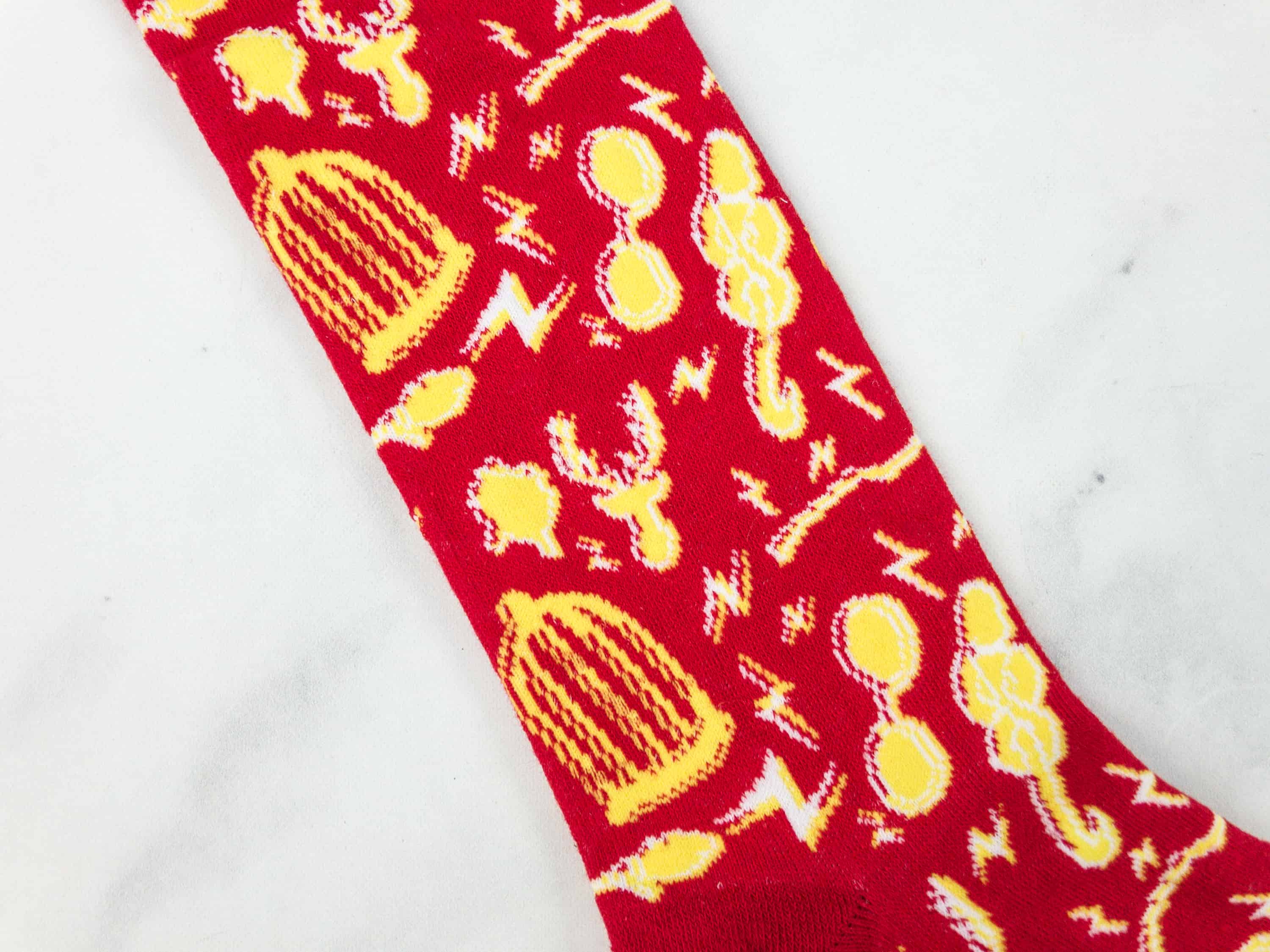 Just seeing those eyeglasses and thunderbolts will make you see that this has something to do with Harry!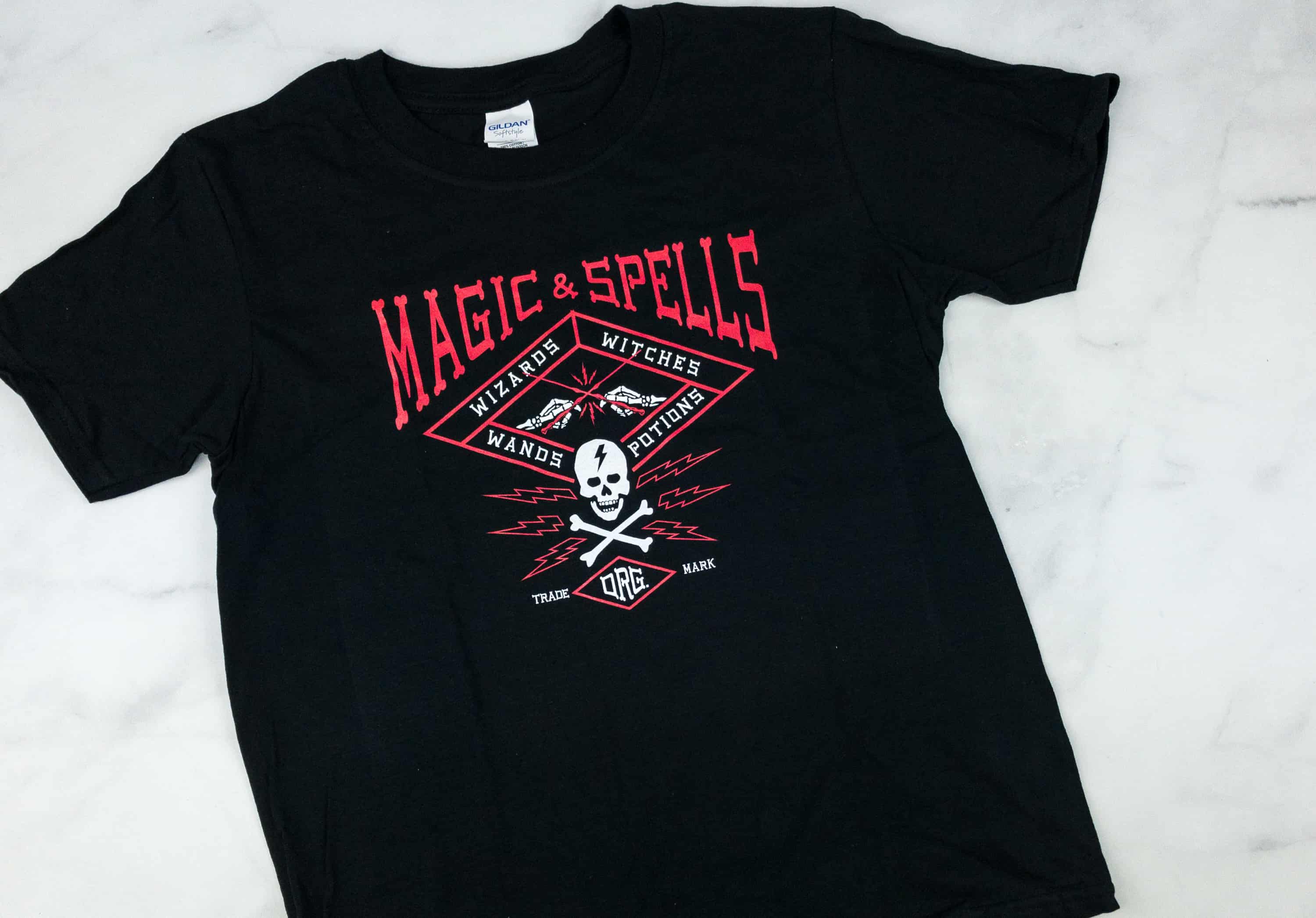 Magic & Spells T-Shirt (£9.99) Black shirts are so much welcome to my wardrobe, and this one looks fantastic!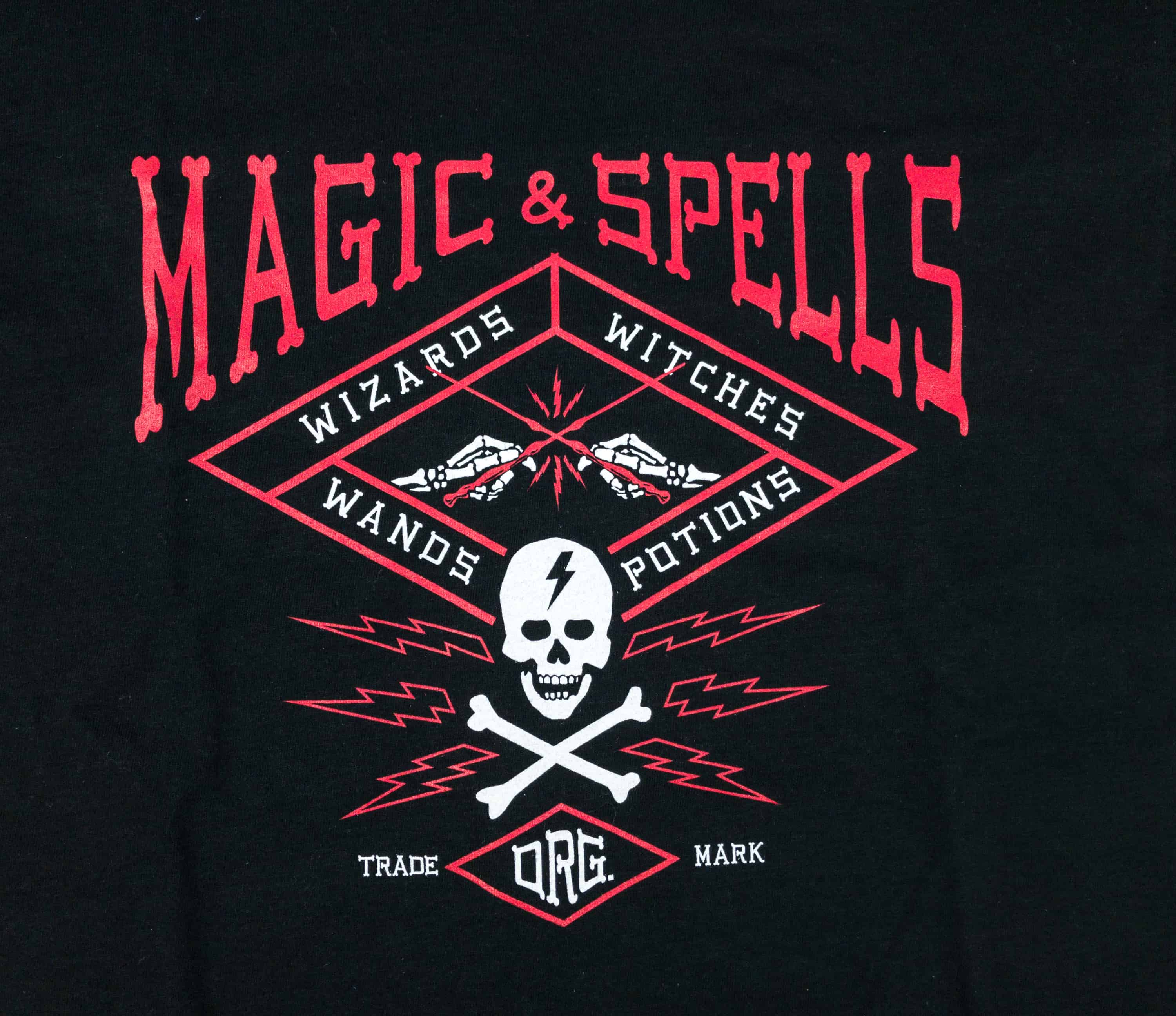 I love how it shows our allegiance to the Wizarding World. I love the prints' color combination of red and white on overall black!
Three Brothers T-Shirt (£9.99) Another cool wearable in this box is this one that features the Three Brothers!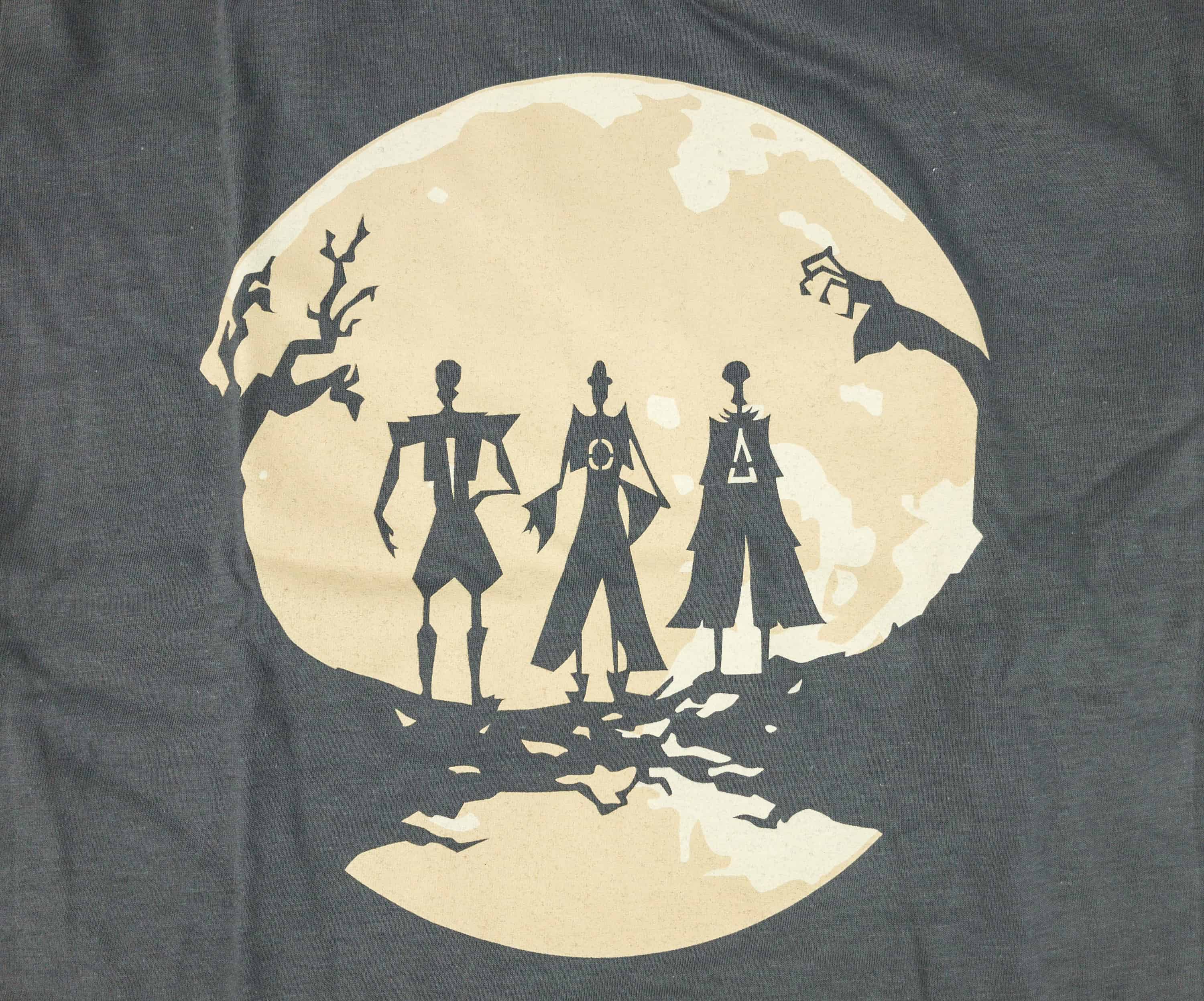 Each brother holds the symbol of the Deathly Hallows. Aside from the wonderful print, I love that it's in gray too!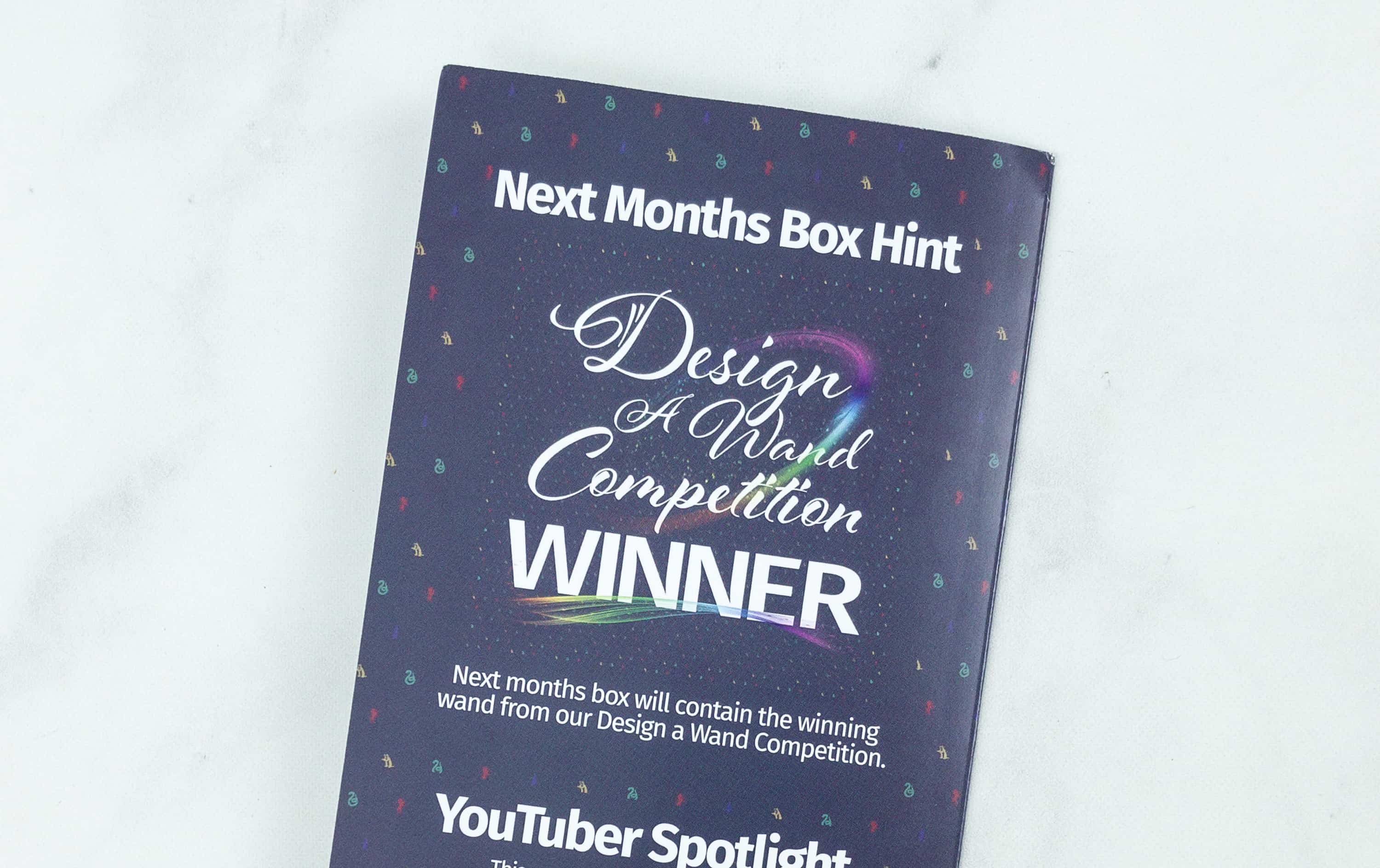 Have you joined this competition? You should check out next month if you won!
This box is full to the brim and I am so happy to get lots of stuff for this month. The designs are all great, especially the shirts and the prints. I love the print set as it features some of the iconic stuff that you can find in the Wizarding World. Also, the Three Brothers shirt is fantastic. I just felt a bit sad that I wasn't able to get the bracelet set but the friendship one is totally great. I love this subscription as I can also easily switch sizes between me and the kids, or get another sub with just some clicks!
What did you think of this month's Harry Potter Geek Gear box, and what house would you be in at Hogwarts?
Visit Geek Gear World of Wizardry to subscribe or find out more!