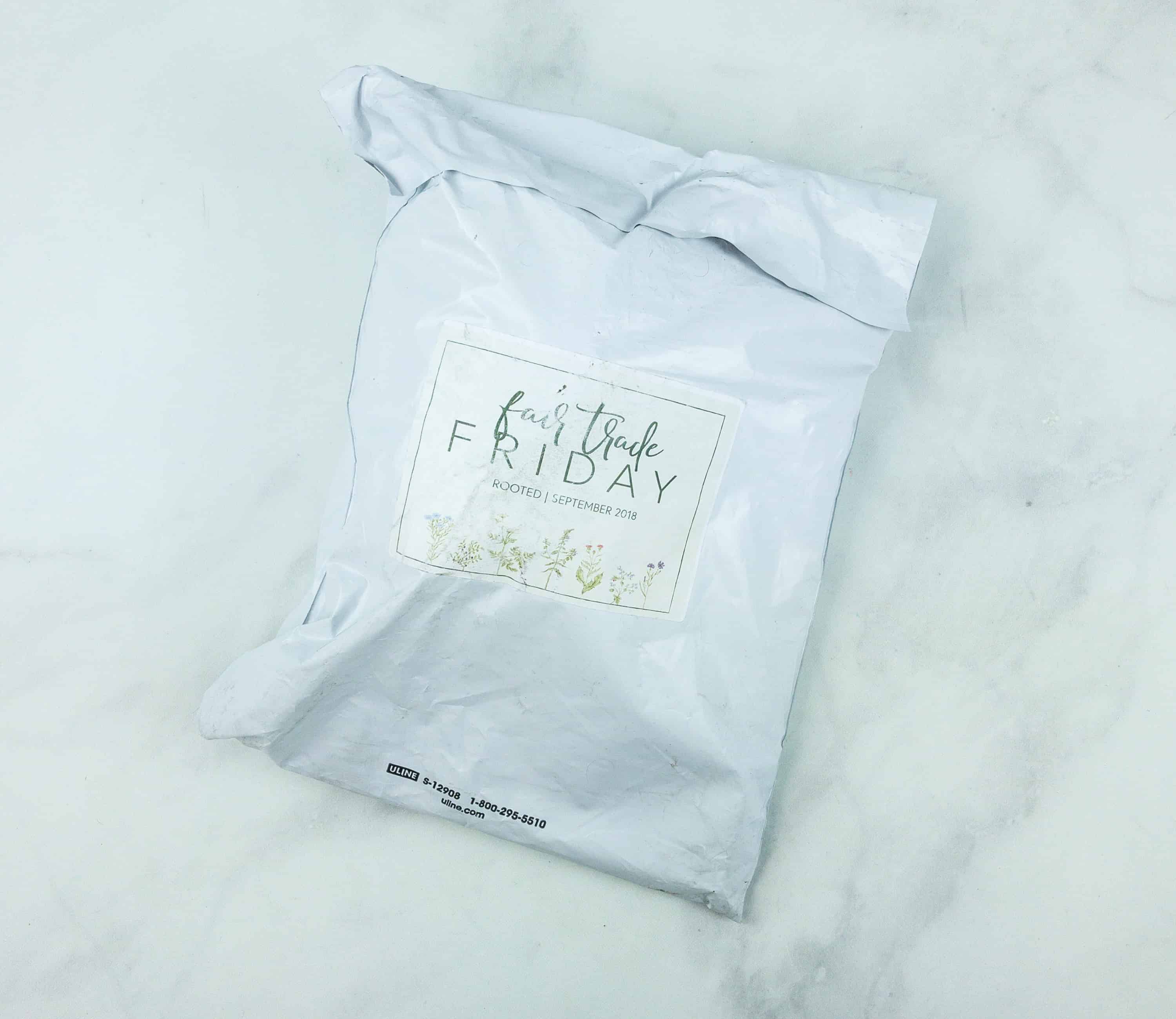 Fair Trade Friday is a monthly subscription that aims to empower women. The box costs $32.99, and ships every 1st Friday of the month. The package will include 2-4 fair trade items, delivered right to your door, and if the items you receive aren't your style, you can share them with a friend as every bag comes with a gift tag. Also, 100% of the proceeds support the artisans, thousands of women and their children around the world.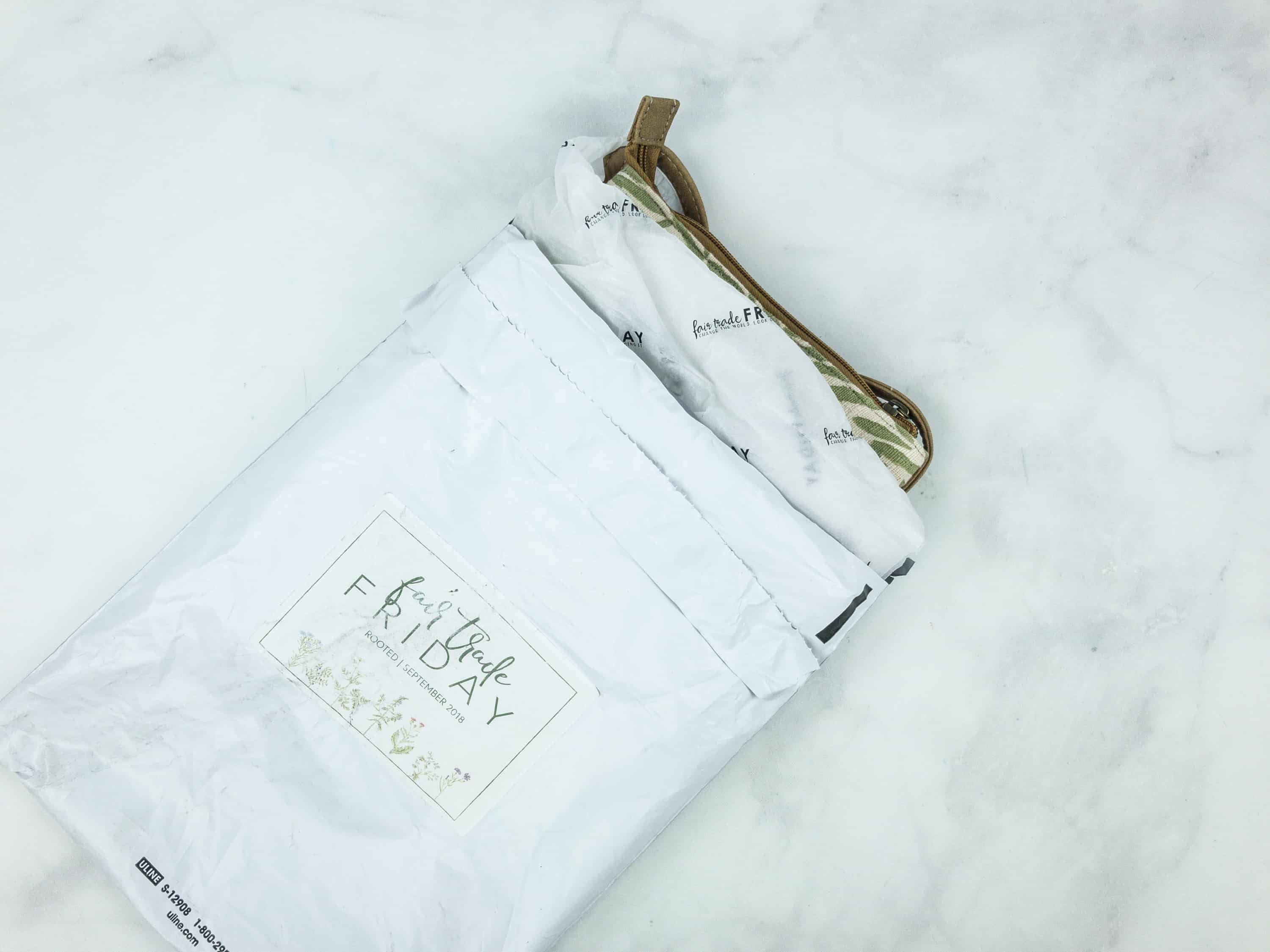 This month's items arrived in a pouch instead of a box.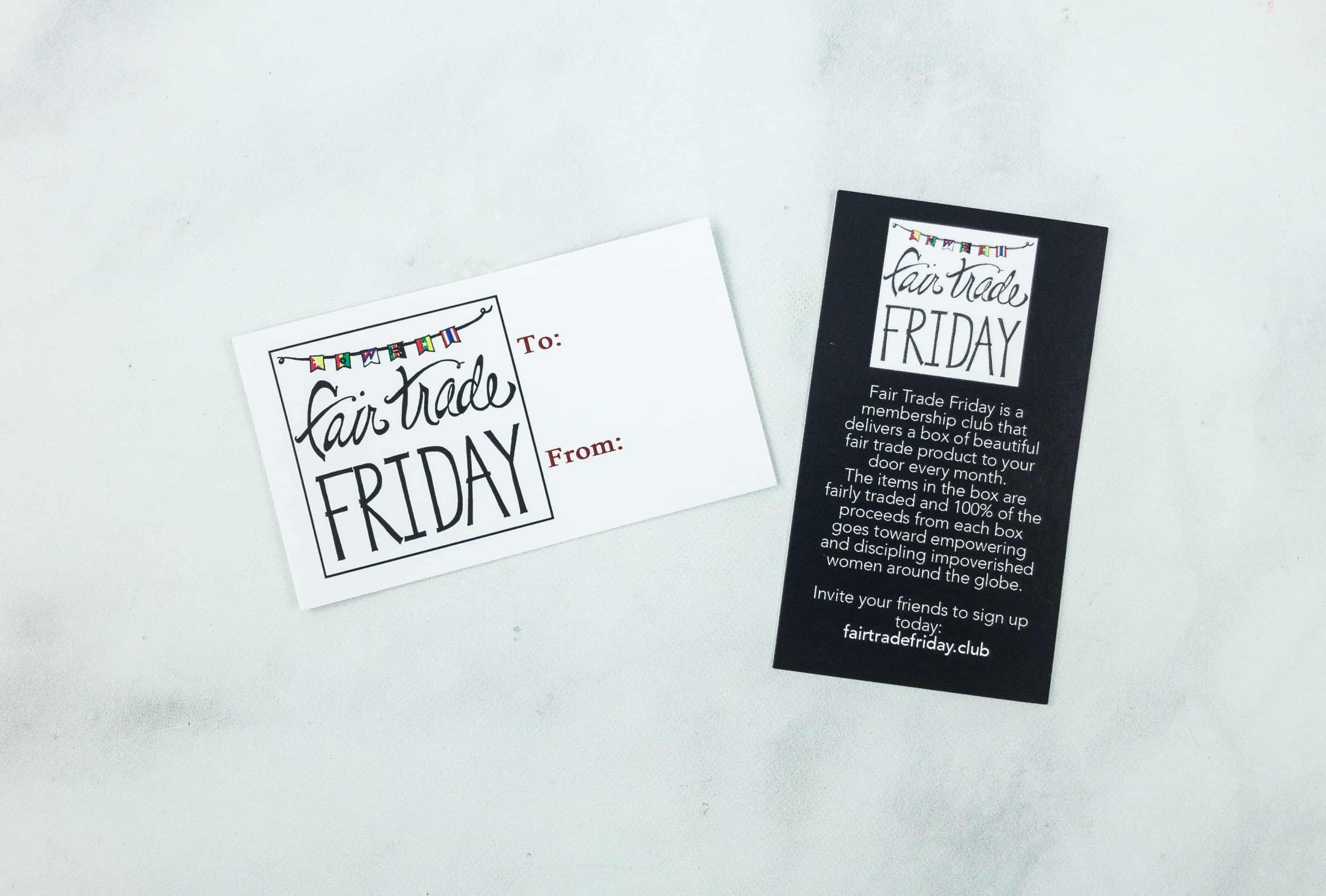 They included a gift tag and an info card.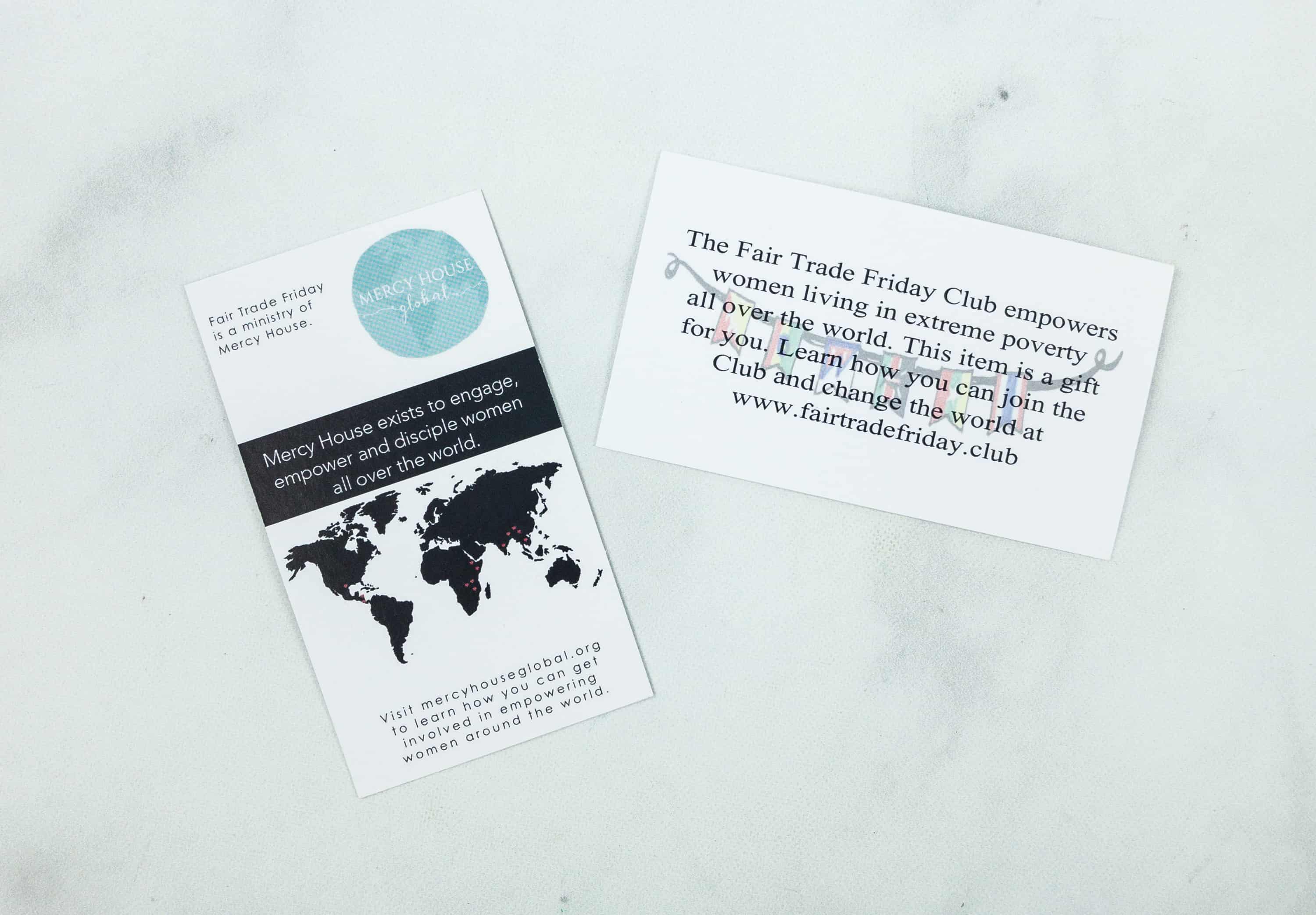 Fair Trade Friday is a ministry of Mercy House.

Mercy House exists to engage, empower, and disciple women all over the world.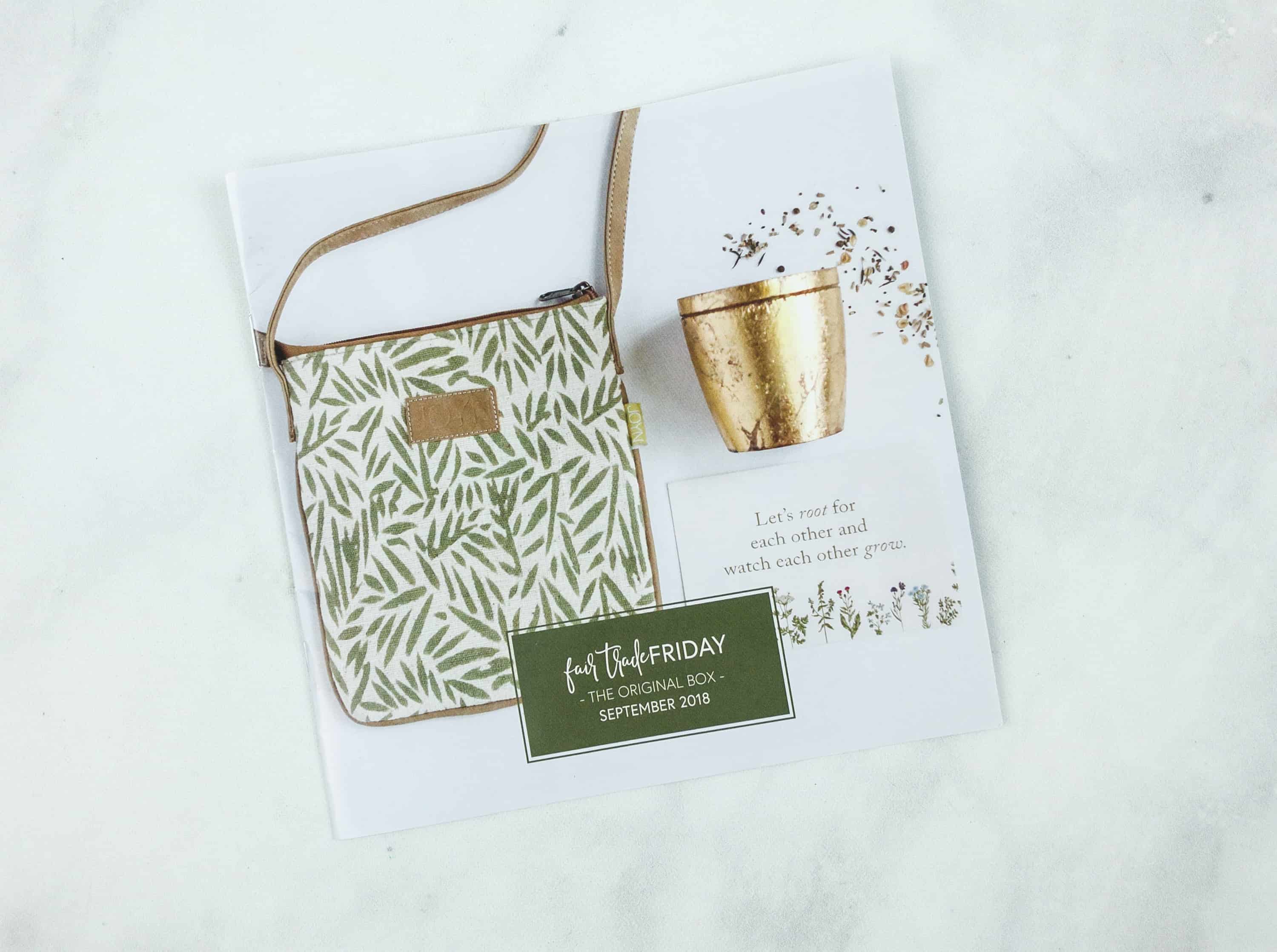 Here's a small booklet that talks about this month's box and its contents.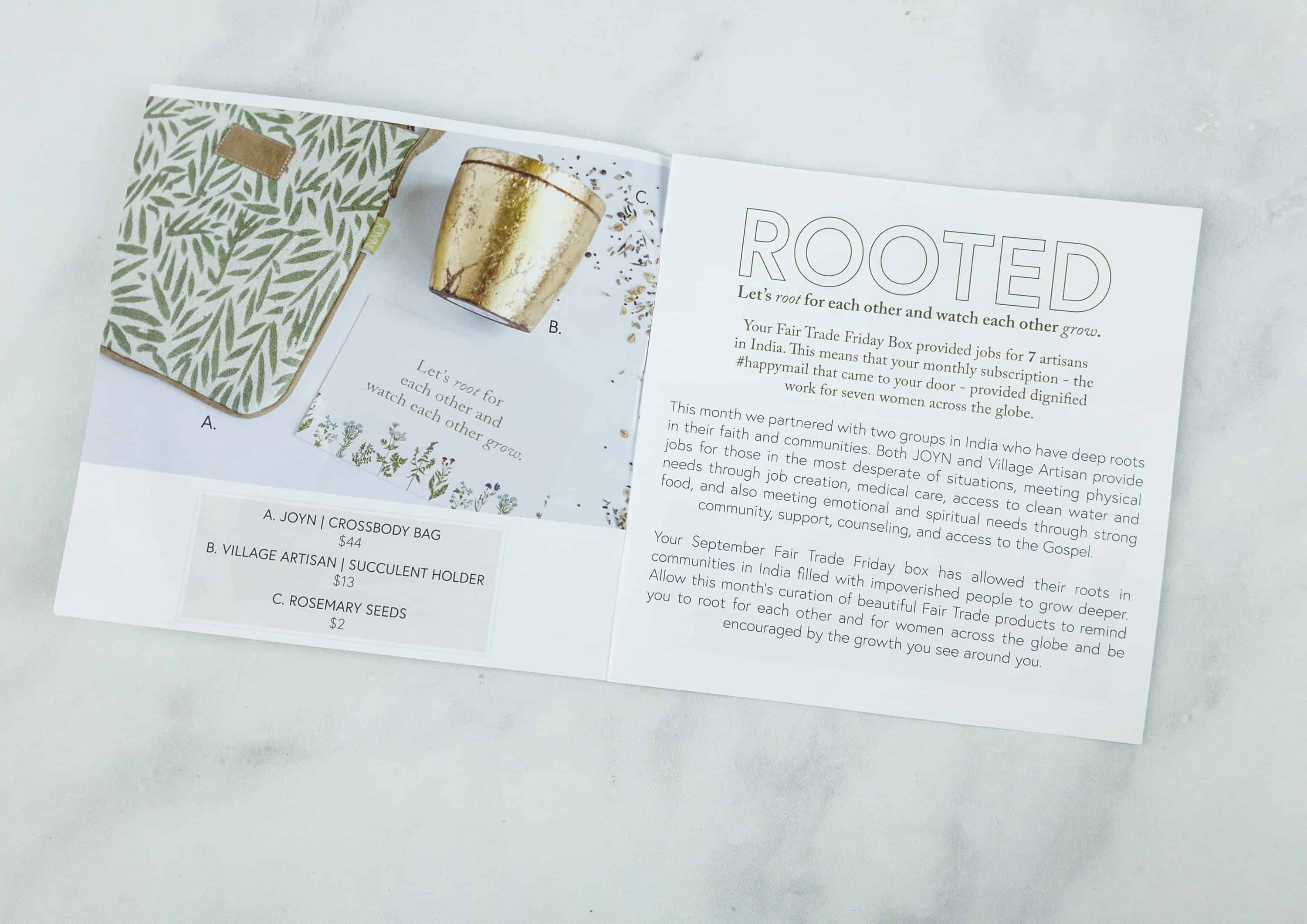 Your Fair Trade Friday Box provided jobs for 7 artisans in India. This means that your monthly subscription – the #happymail that came to your door – provided dignified work for seven women across the globe.
It lists all the products, and they also included the individual retail prices.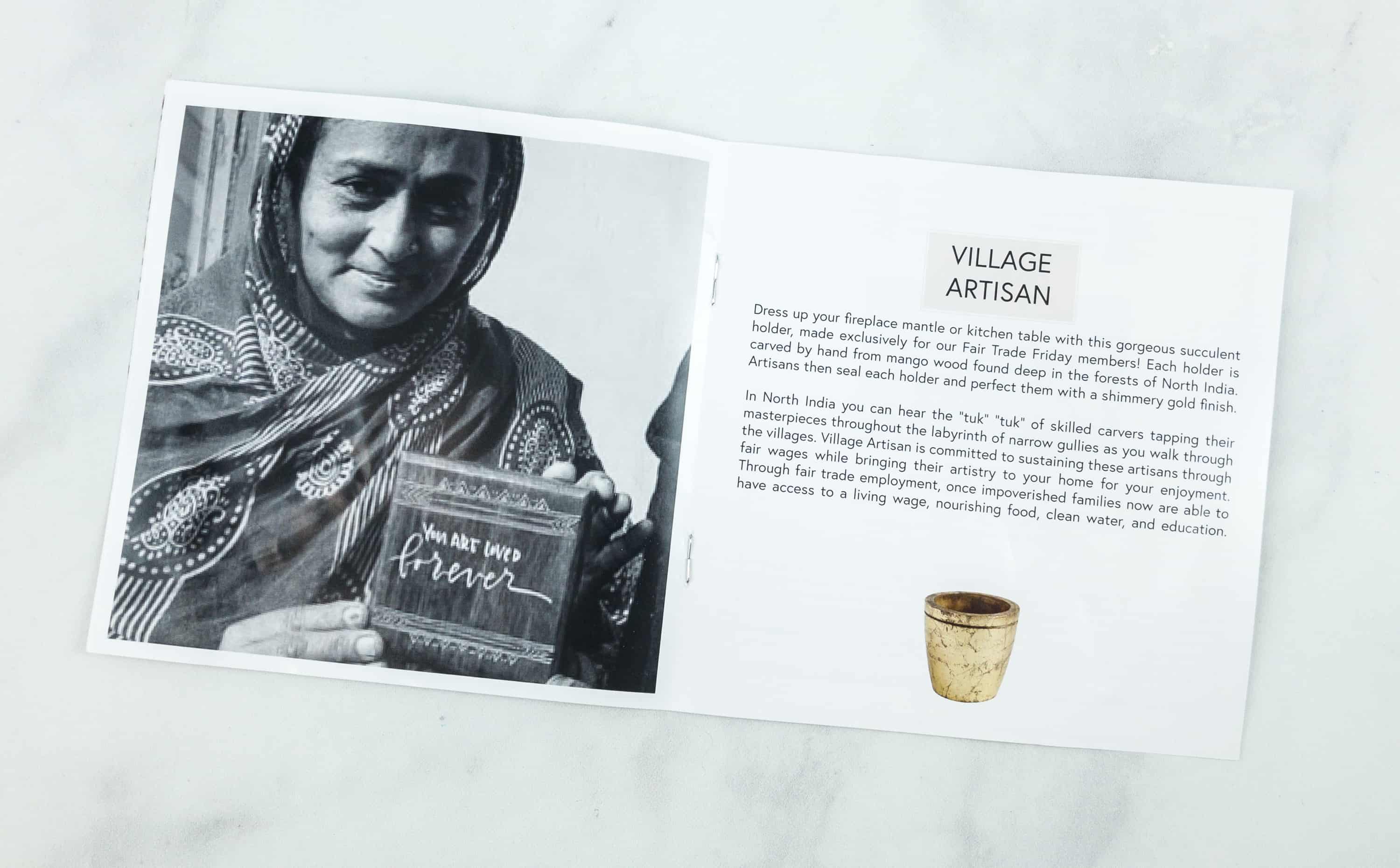 They also feature artisans that were involved in making the items.
This month, they even included a recipe for Crash Hot Potatoes and instructions on how to plant rosemary seeds.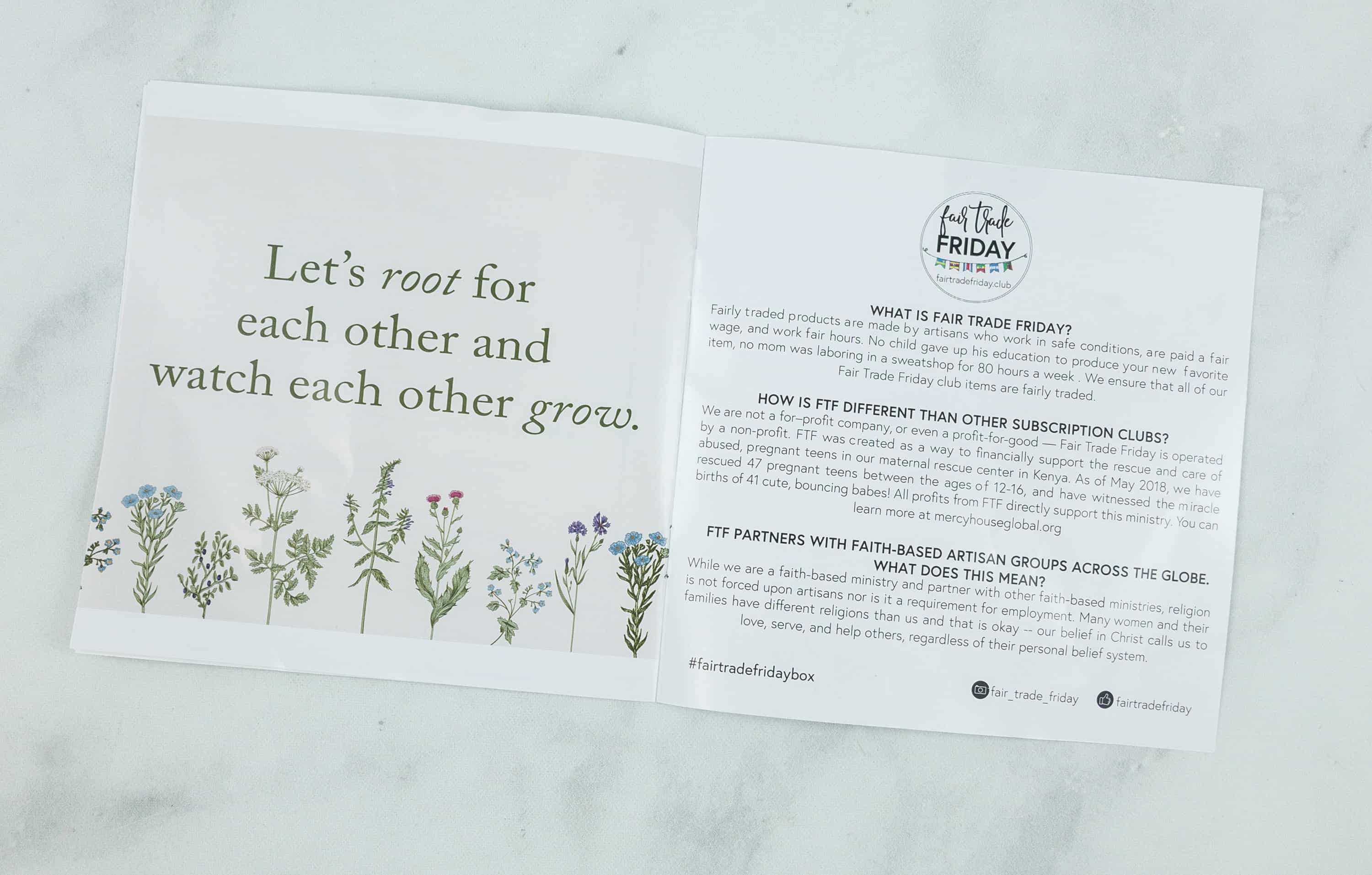 At the back of the mini booklet, they explained more about Fair Trade, how is it different from other subscription clubs, and the artisan groups that FTF partnered with.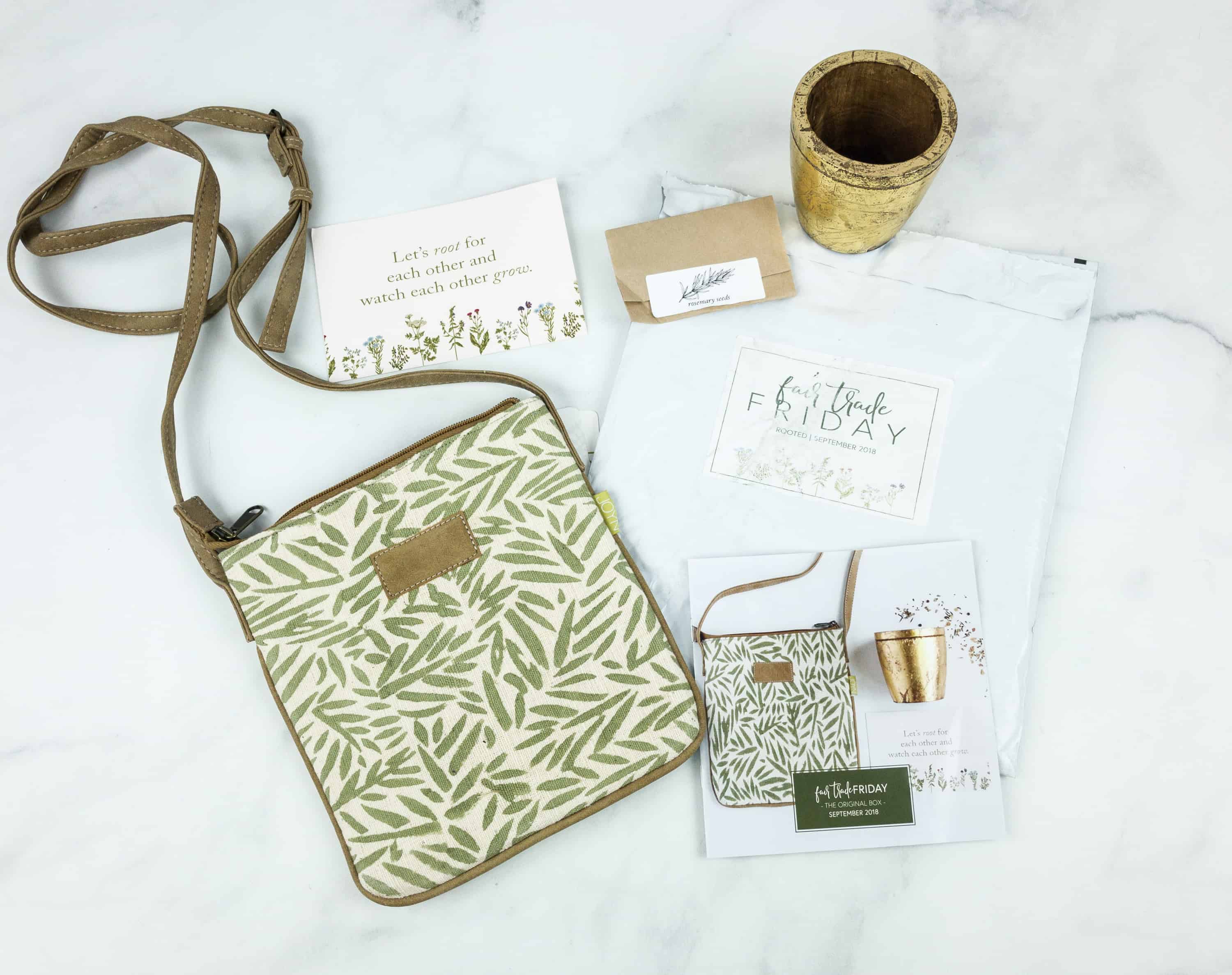 Everything in my package!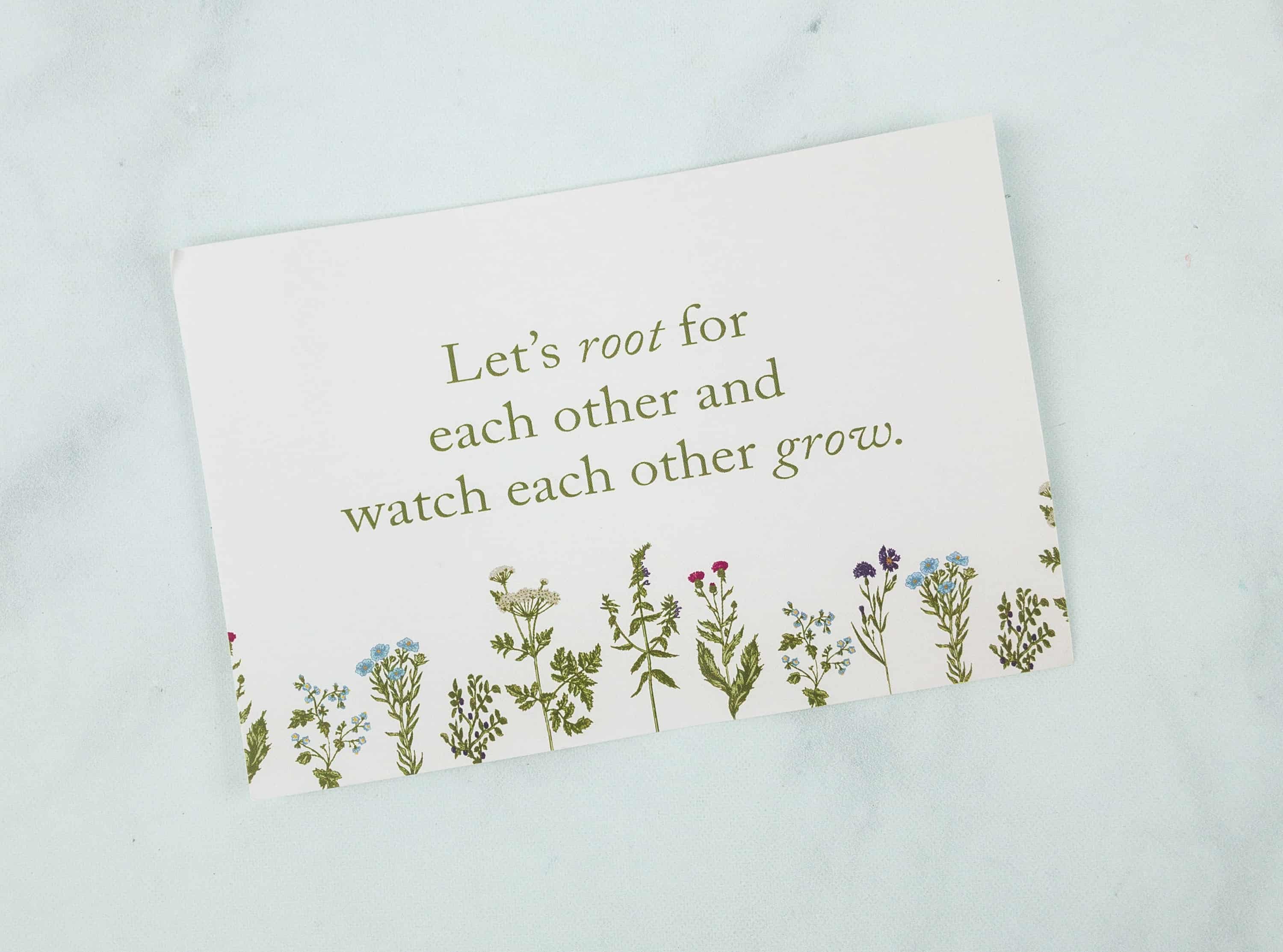 Postcard. I like the encouraging quote on this postcard. On the bottom are different kinds of blooms, which make it prettier.
Let's root for each other and watch each other grow.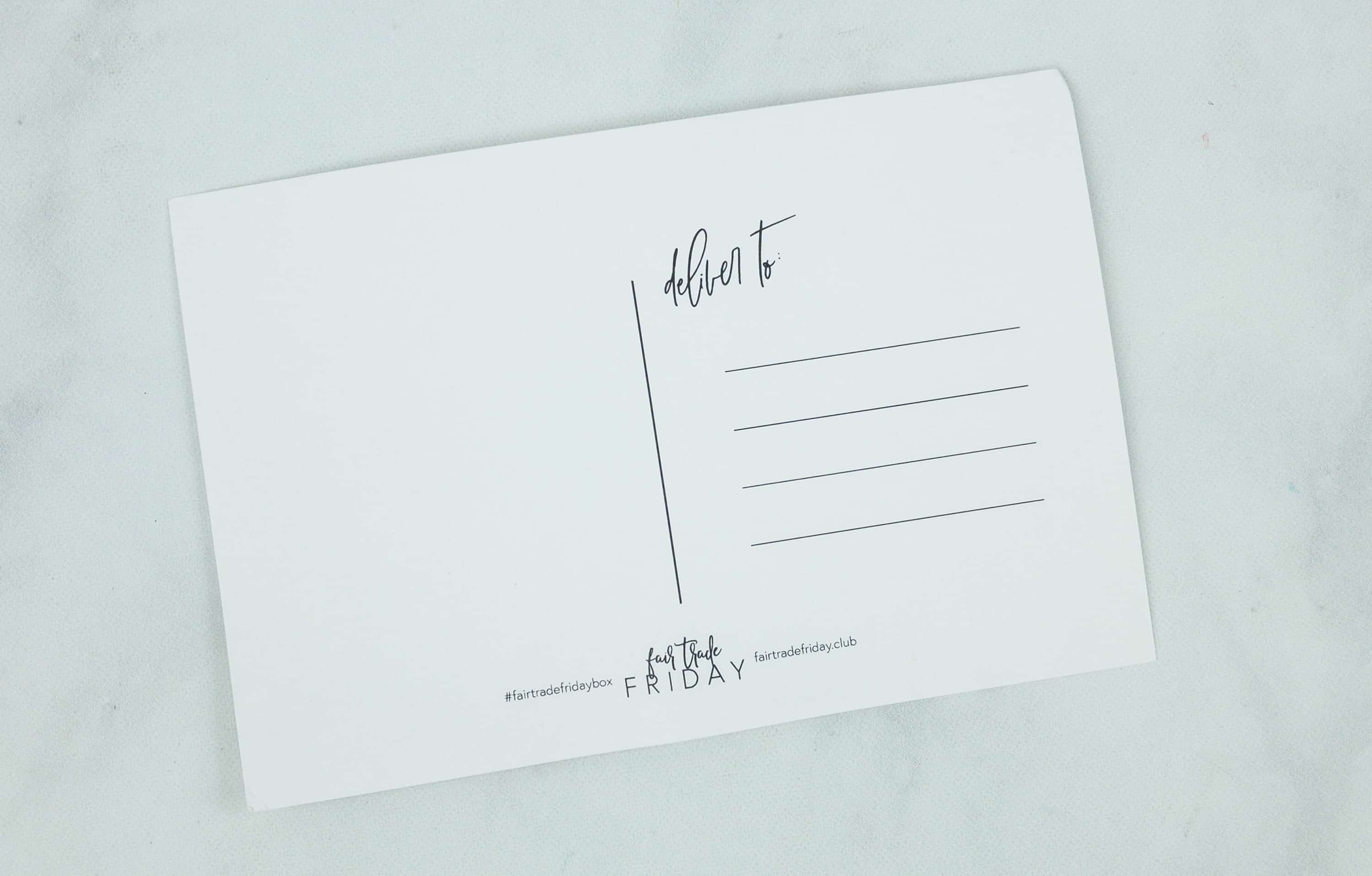 There is enough space at the back to make this postcard extra personal. There is a space left for the address, but the rest can be filled with your scribbles.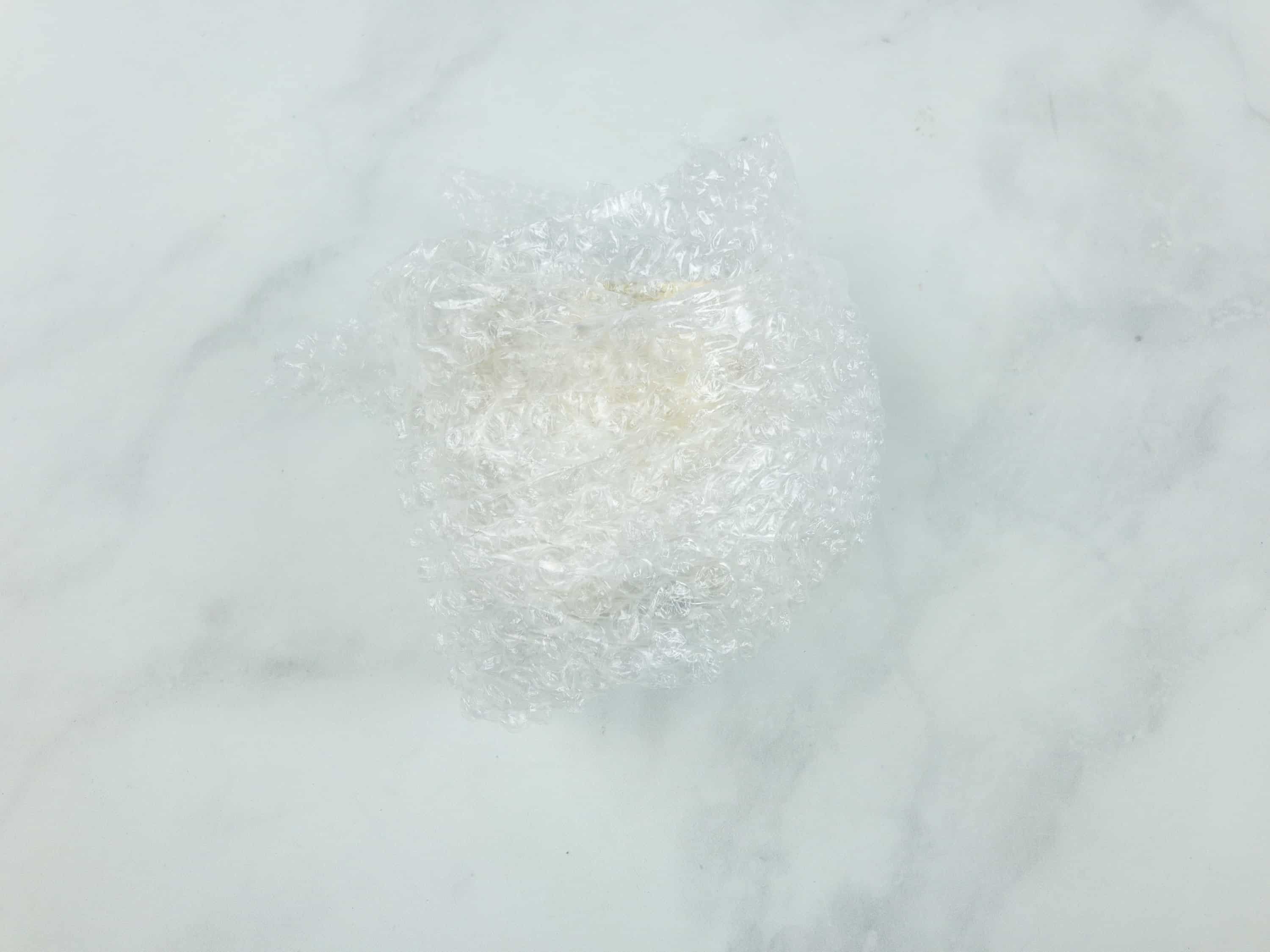 Village Artisan Succulent Holder ($13) The succulent holder arrived carefully wrapped. I like succulents, and one way to bring their beauty to the fore is to place them in artistic pots.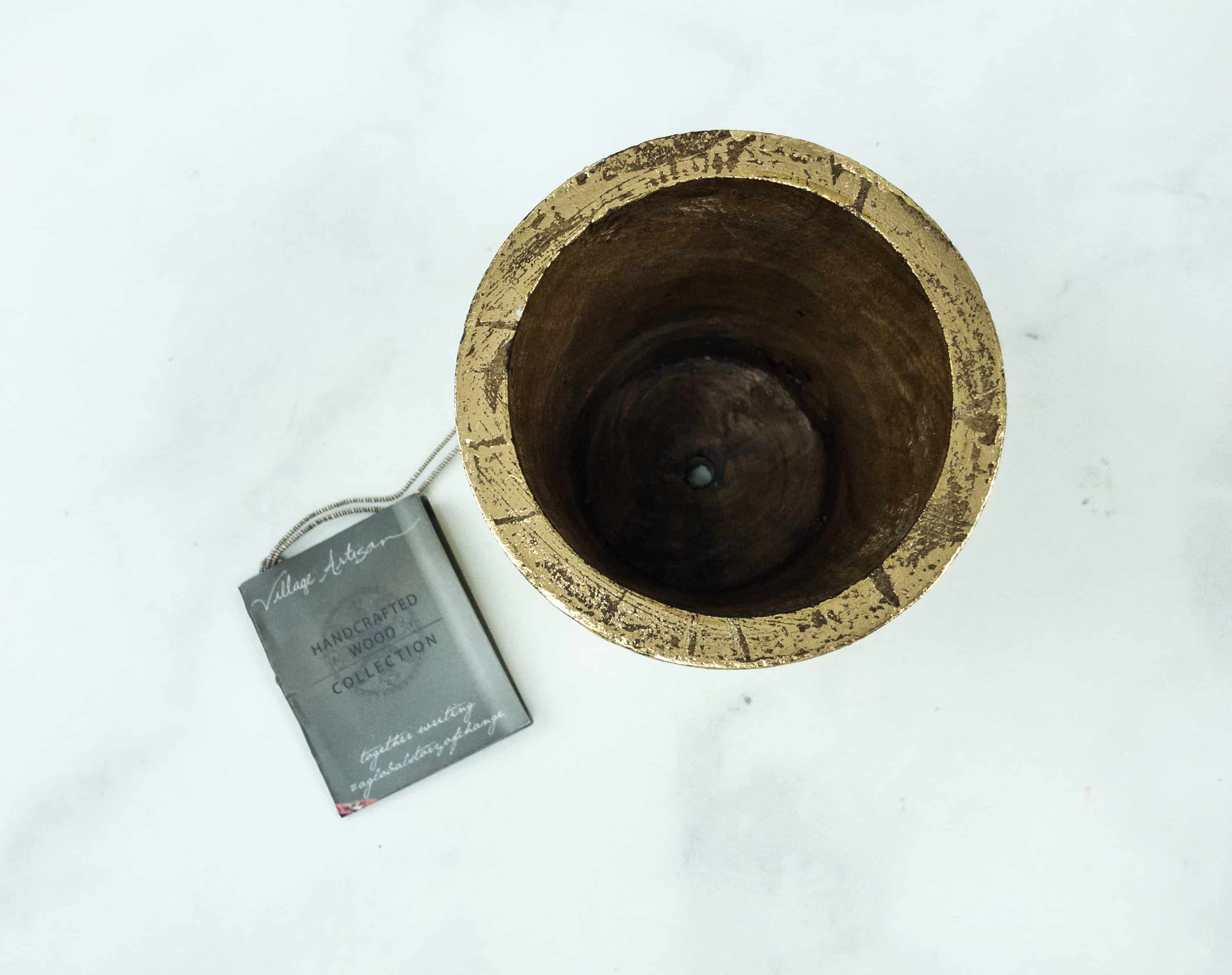 It's a handcrafted wooden succulent holder with a golden tinge. It has a wide mouth and it's pretty deep too.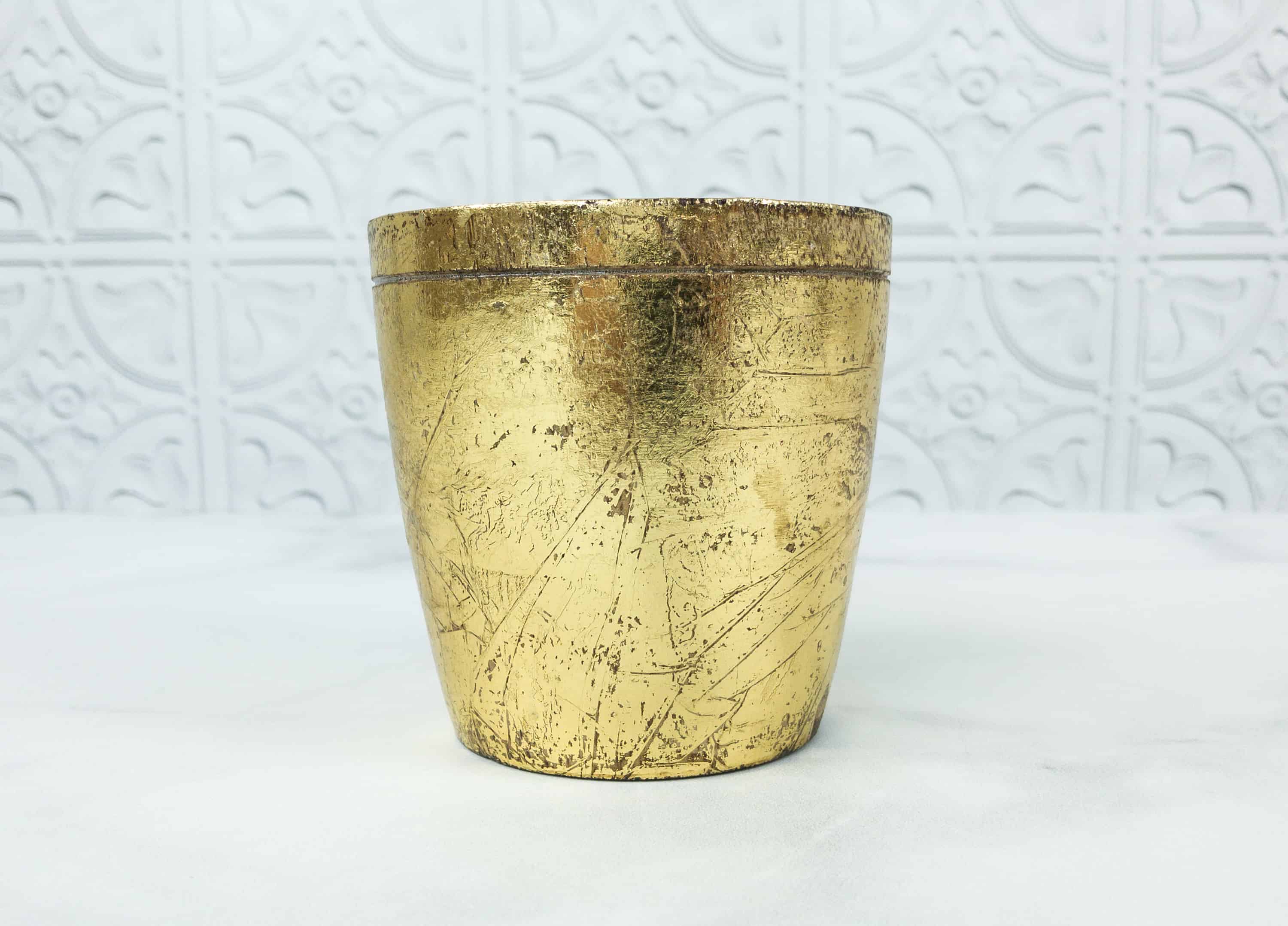 It has an earthy look to it because of the striations around it.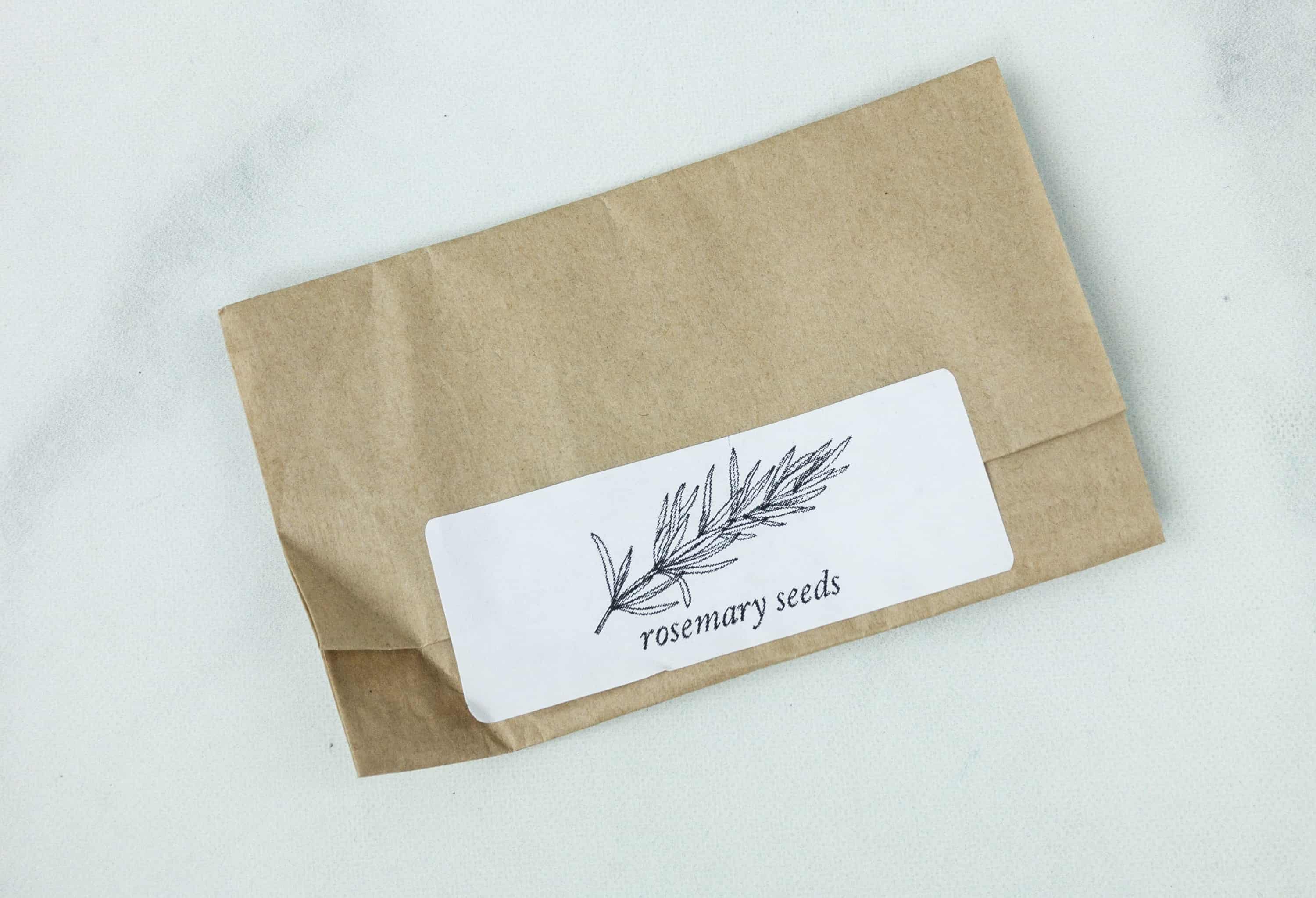 Rosemary Seeds ($2) I also received a brown packet that contains rosemary seeds.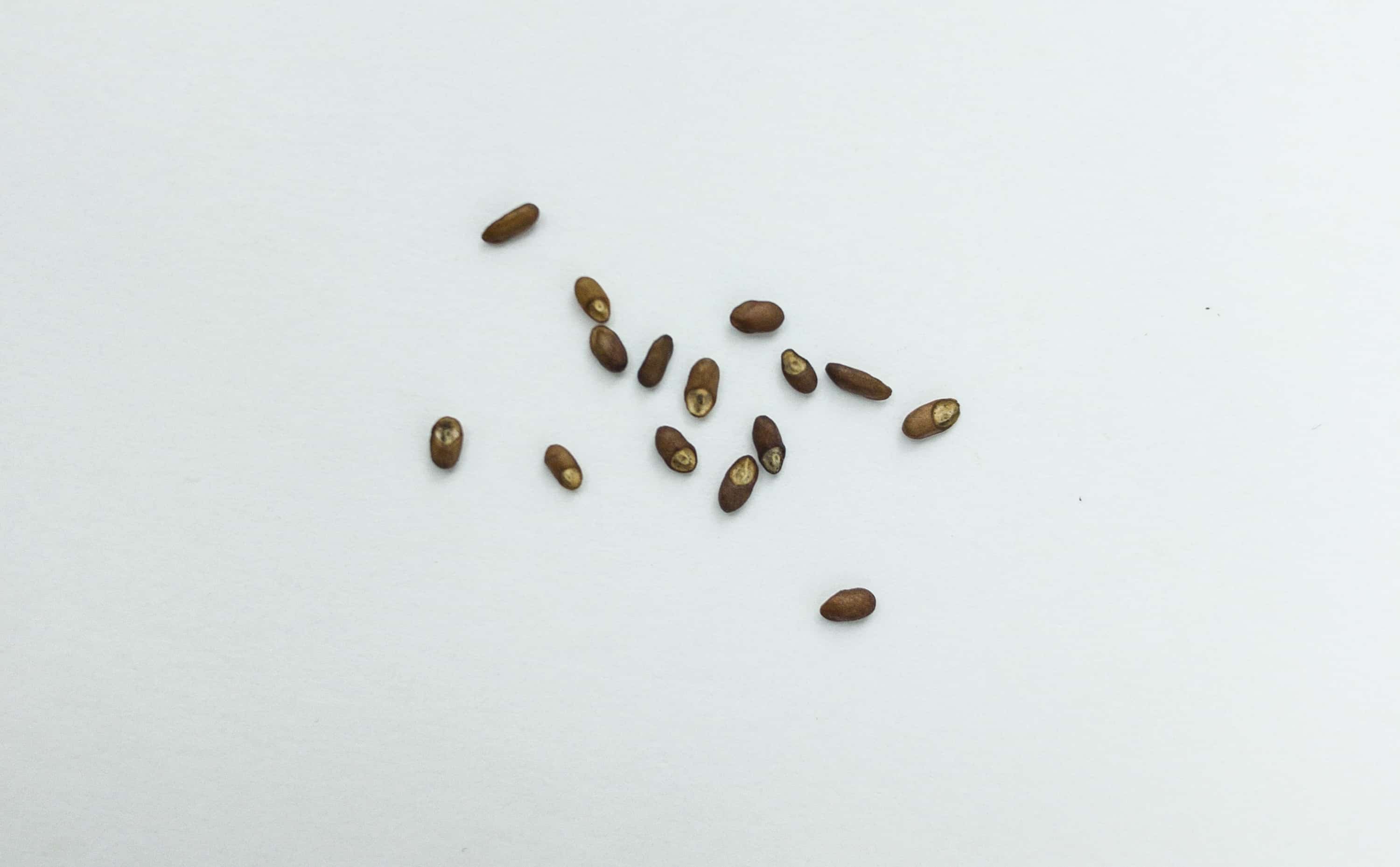 There are 15 seeds inside the pack. To plant these, all you need is a pot with soil. Put four to five of them in one pot, then place the pot in an area where they can get some sun. It's easy to take care of because it doesn't need much watering.
I love this idea but…  it's September, rosemary is not winter hardy, and it's also tricky to grow from seed (and slow).  This one was kind of a miss for me – maybe some winter lettuce would have been better.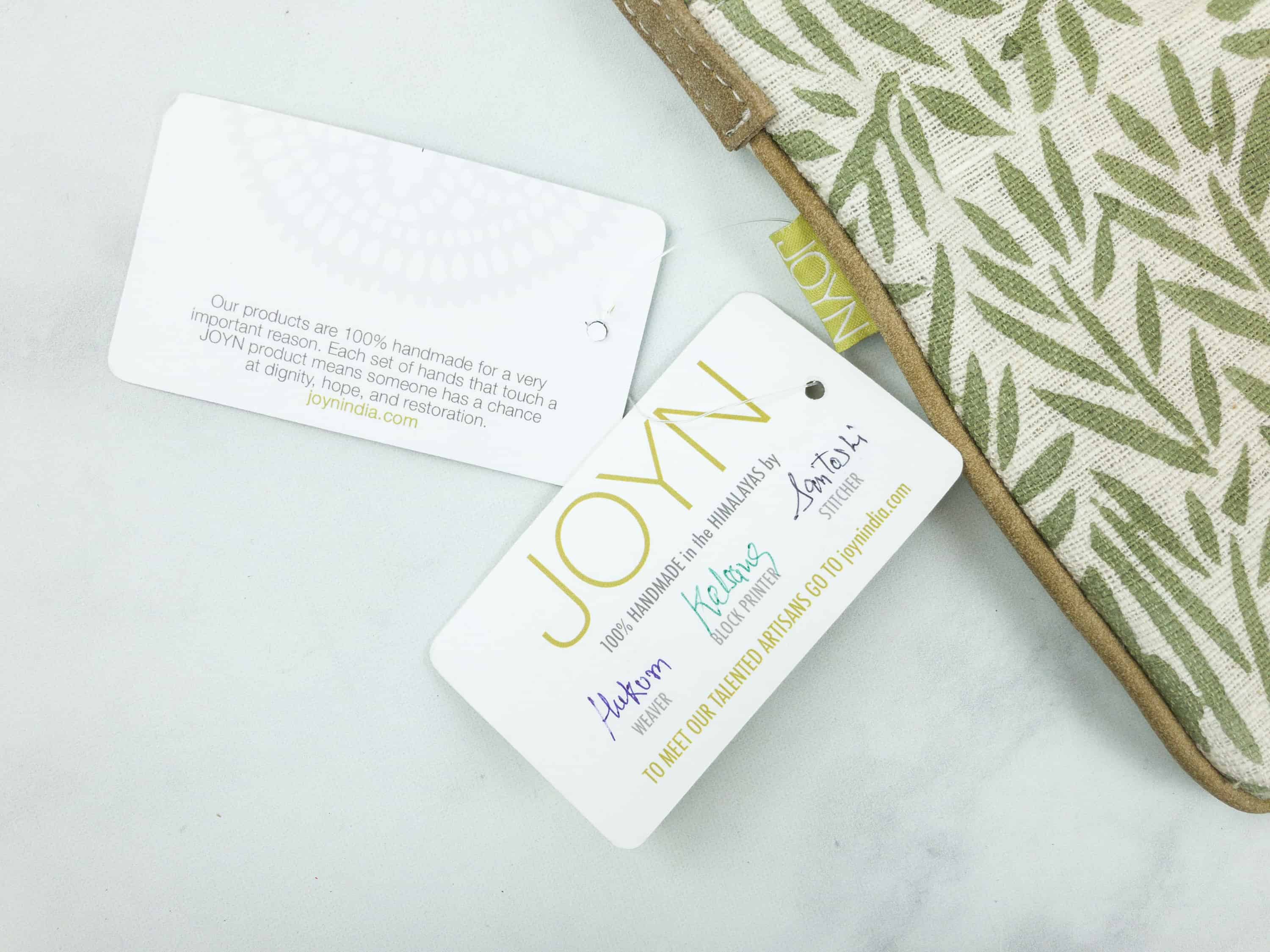 Joyn Crossbody Bag ($44) It's a handmade bag that comes with a strap that you can sling around you.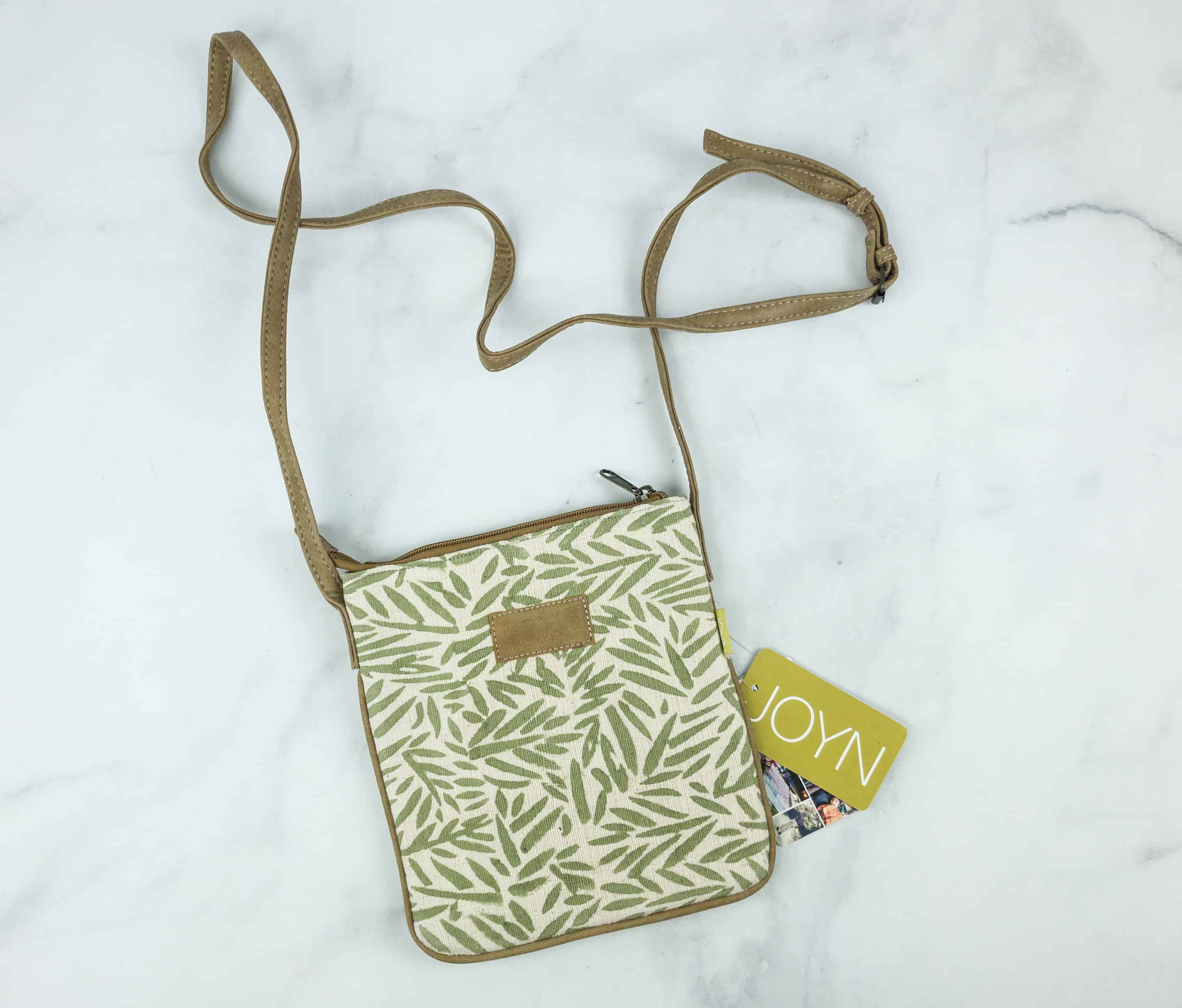 The leaf pattern design is soothing to the eyes.
This bag is just enough for carrying the essentials, like your phone and wallet.
It has a zippered top and an extra pocket at the front where you can slip papers, pens, and the like. There is an extra pocket on the inside as well.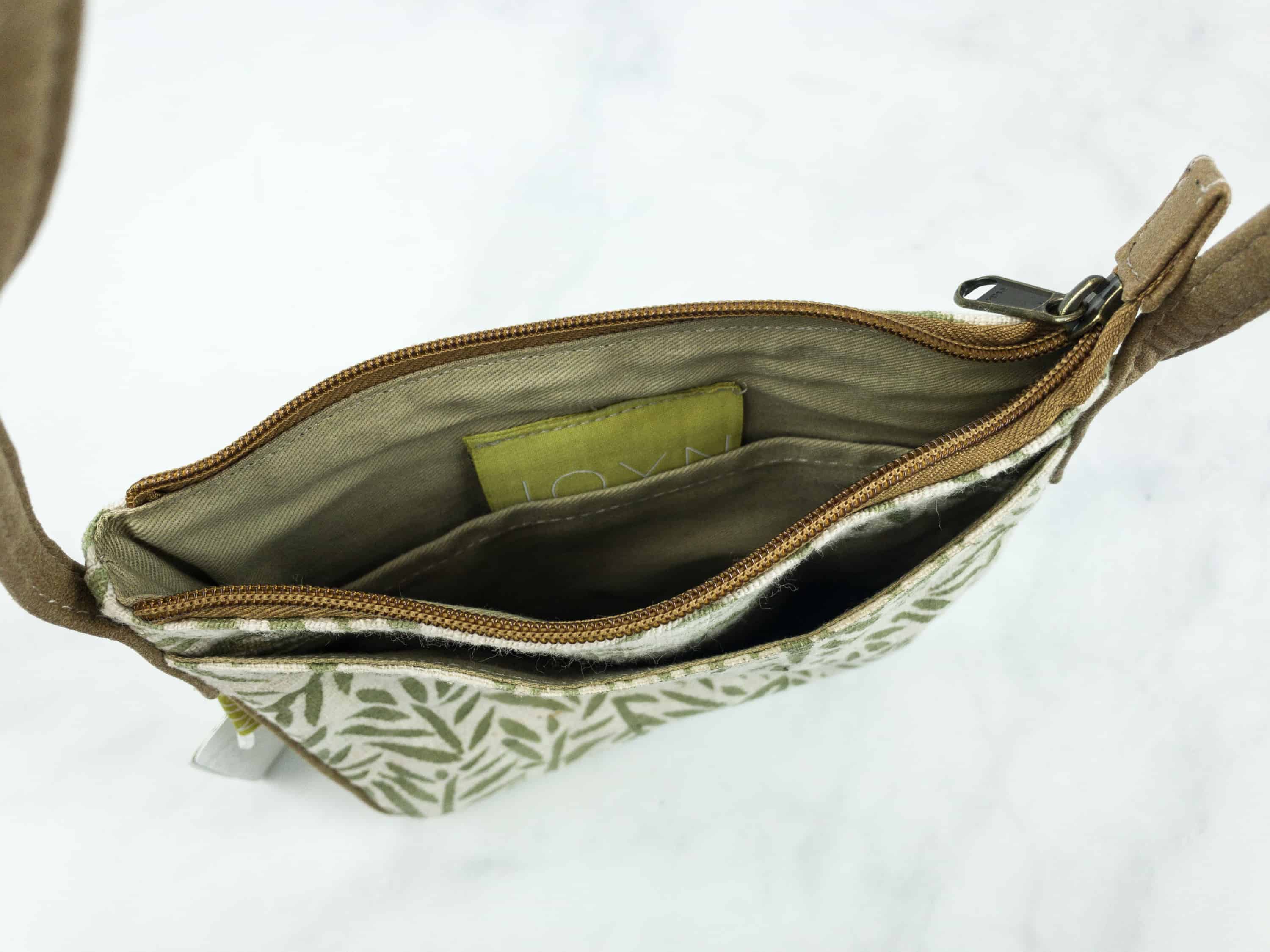 The lining is thick enough. It's also well stitched.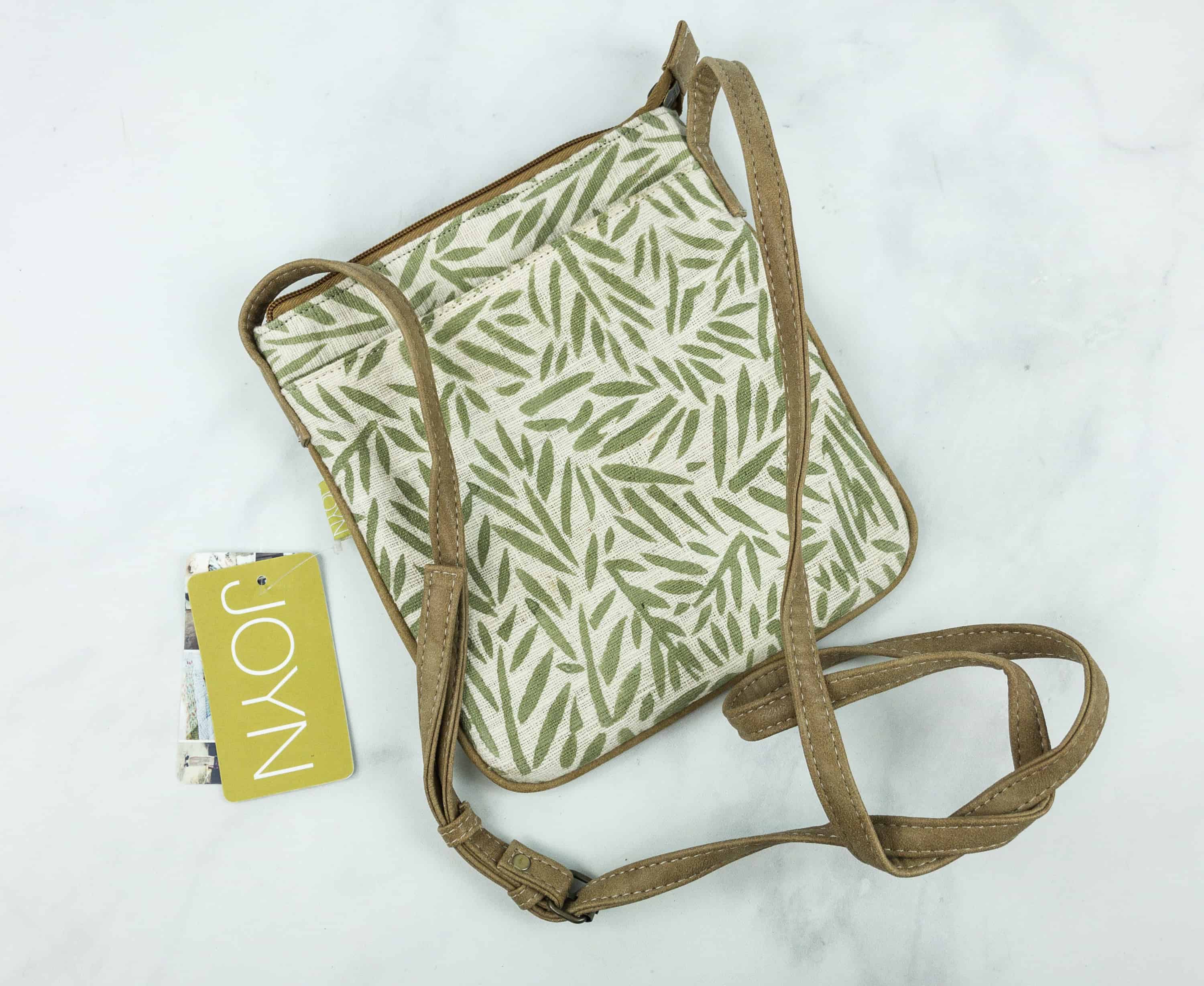 It's great that the brown strap is adjustable so you can either extend or shorten the strap as you see fit. Even from the back, the design of the bag is nice to look at.
Fair Trade Friday has put together another interesting batch of items! The pot and the rosemary seeds go well together, and I like the nature-themed design of the sling bag too. It feels great knowing that these items are handcrafted and also helped women gain decent jobs! All in all, it's a great box and I look forward to more inspiring stories along with beautiful handmade items!
What do you think of this month's box?