Last year I reviewed the Apollo Surprise Box and today I'm reviewing their spinoff subscription, the Surprise Jewelry Box! Choose from four plans to have a selection of jewelry chosen that matches your style, budget, and preferences.
When you subscribe, you fill out a short questionnaire about your likes. I found this extremely helpful, as I don't have pierced ears so I was able to specify no earrings and instead selected rings and necklaces, as those are what I wear most frequently. You can also choose hair accessories, bracelets, earrings for both pieces and unpierced ears, and even men's jewelry.
For styles, you have options of boho, floral, crysta/gemstone, celestial/space, cute, vintage, glam, and punk. There's no option to choose preferred metal colour which would be great – for example silver tones, gold tones, even rose gold tones.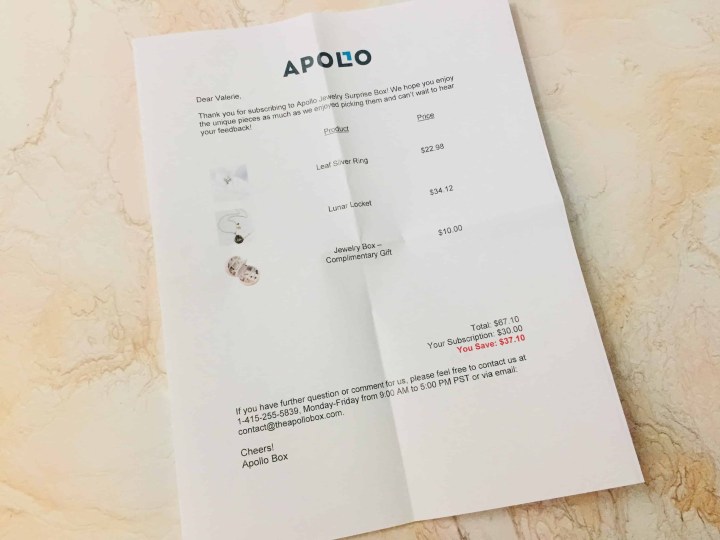 The information sheet shows clear photos of your pieces as well as retail value. The full value is declared on the customs form, so as a Canadian I was charged tax. Just something to be mindful of if you're ordering internationally.
Two full colour cards are included detailing your items. I'm really excited to see both a necklace and a ring!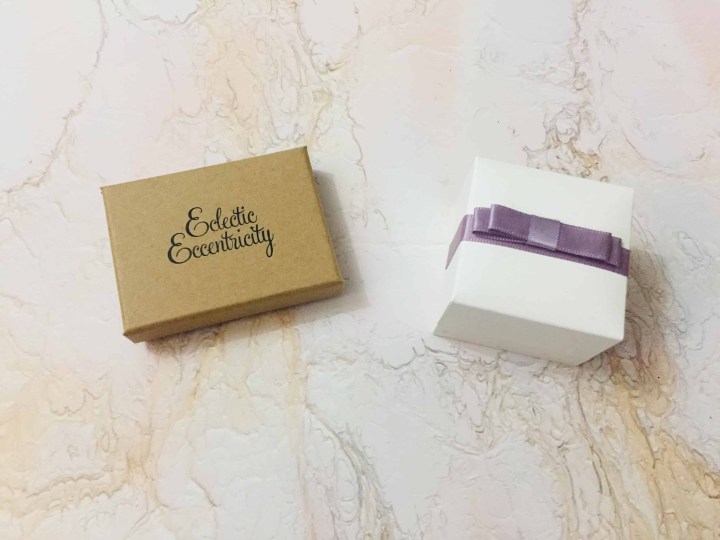 Each piece comes in its own individual box, perfect for gifting.
Moon Locket ($28.94) – I was really, really happy to see a gorgeous lunar inspired locket as my first piece! It's by British designer Eclectic Eccentricity and is also made in Britain! I don't often wear yellow gold but I think for this moon design it works quite well.
They actually offer engraving on the stars, which is a lovely idea if you order this as a gift. But I love mine blank, and am pleased with the size of the locket itself.
I don't put photos in mine but it definitely would make it easier to fit photos inside. I'm also happy that the retail value is accurate, as this is definitely a well-made piece!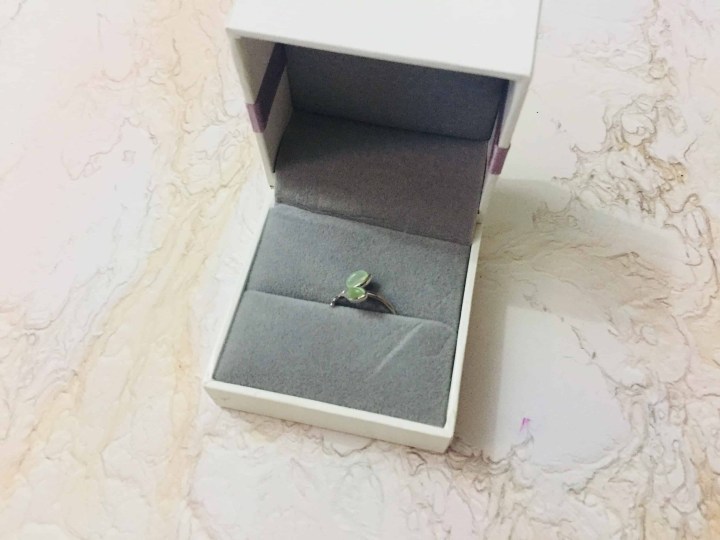 Leaf Ring ($22.98) — A dainty cuff ring with a simple leaf design was in the second box.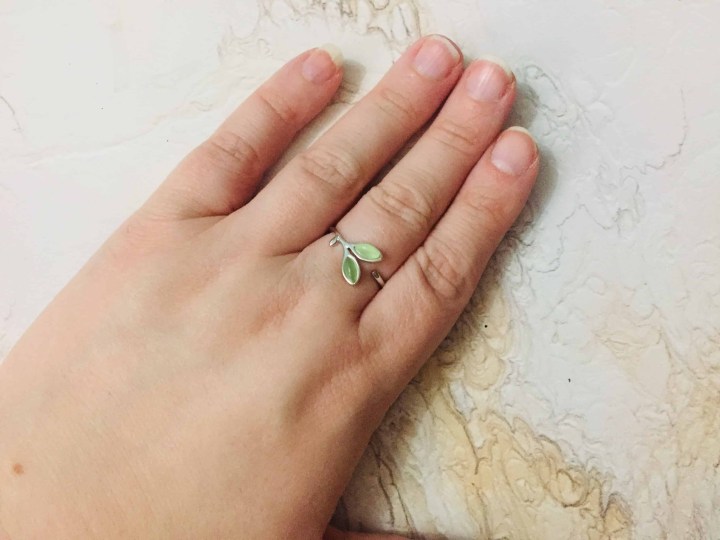 It's easily adjustable and fits well on my finger. I really love the design. It's made from 925 sterling silver.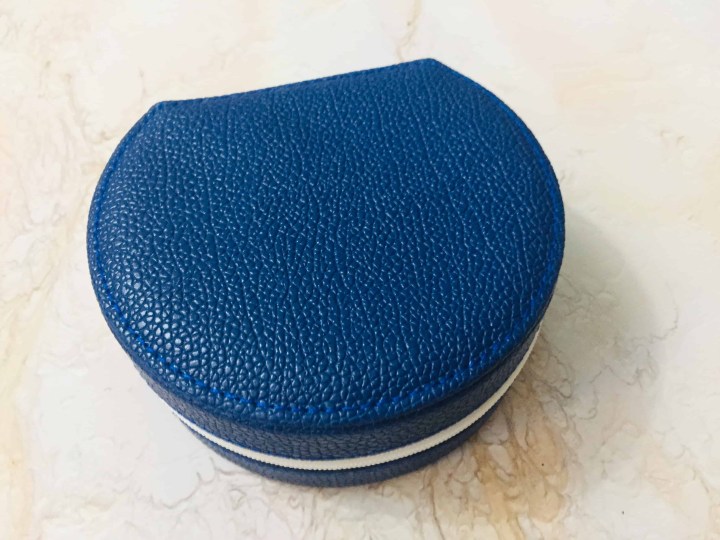 Travel Jewelry Box — What a great bonus gift!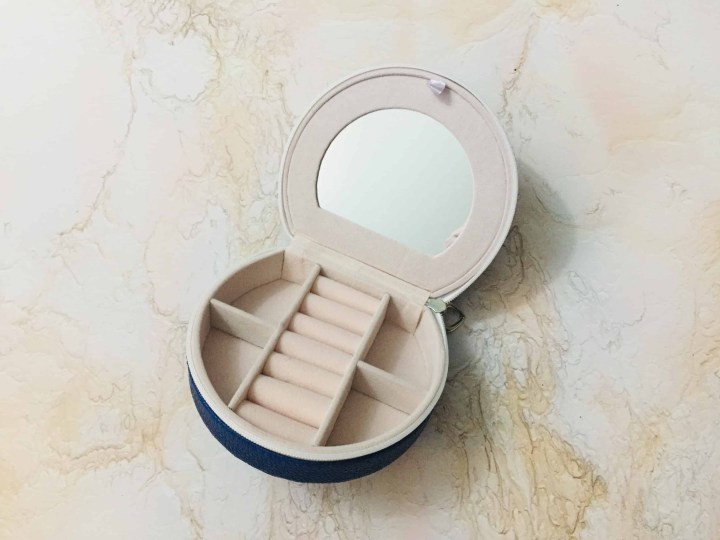 Lots of space for rings and other bits and pieces. I didn't realize it at the time I was initially photographing, but the mirror panel pulls away to reveal more compartments to store pieces.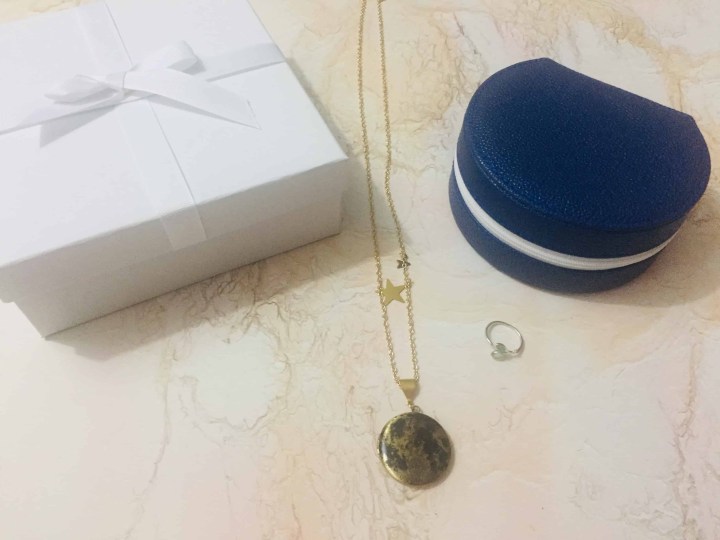 I am thrilled with my first surprise jewelry box. I love both pieces and the jewelry box is a great bonus item. Both pieces are my style and feel really unique. My only suggestion would be to allow subscribers to give a preference for metal finishes they prefer.
What do you think of this jewelry subscription?
Visit Apollo Jewelry Surprise Box to subscribe or find out more!