Allure Beauty Box is a monthly beauty subscription service that sends 5 deluxe sized product samples with a value of at least $50 and is curated by the editors of Allure Magazine, who choose and test the products themselves. It's $15 a month and if you sign up for a year-long subscription you will pay for 10 boxes and get 2 more boxes for free. All new members will receive a $15 mystery gift that will ship separately from the regular box. Refer a friend and if they sign up, you will receive a full-sized Mally Volumizing Mascara!
DEAL: Sign up for the Allure Beauty Box and receive a free bonus gift – currently Lauren B. Beauty nail polish in Sunset Orange or Gel-Like Top Coat – PLUS save $5 off your first month's box!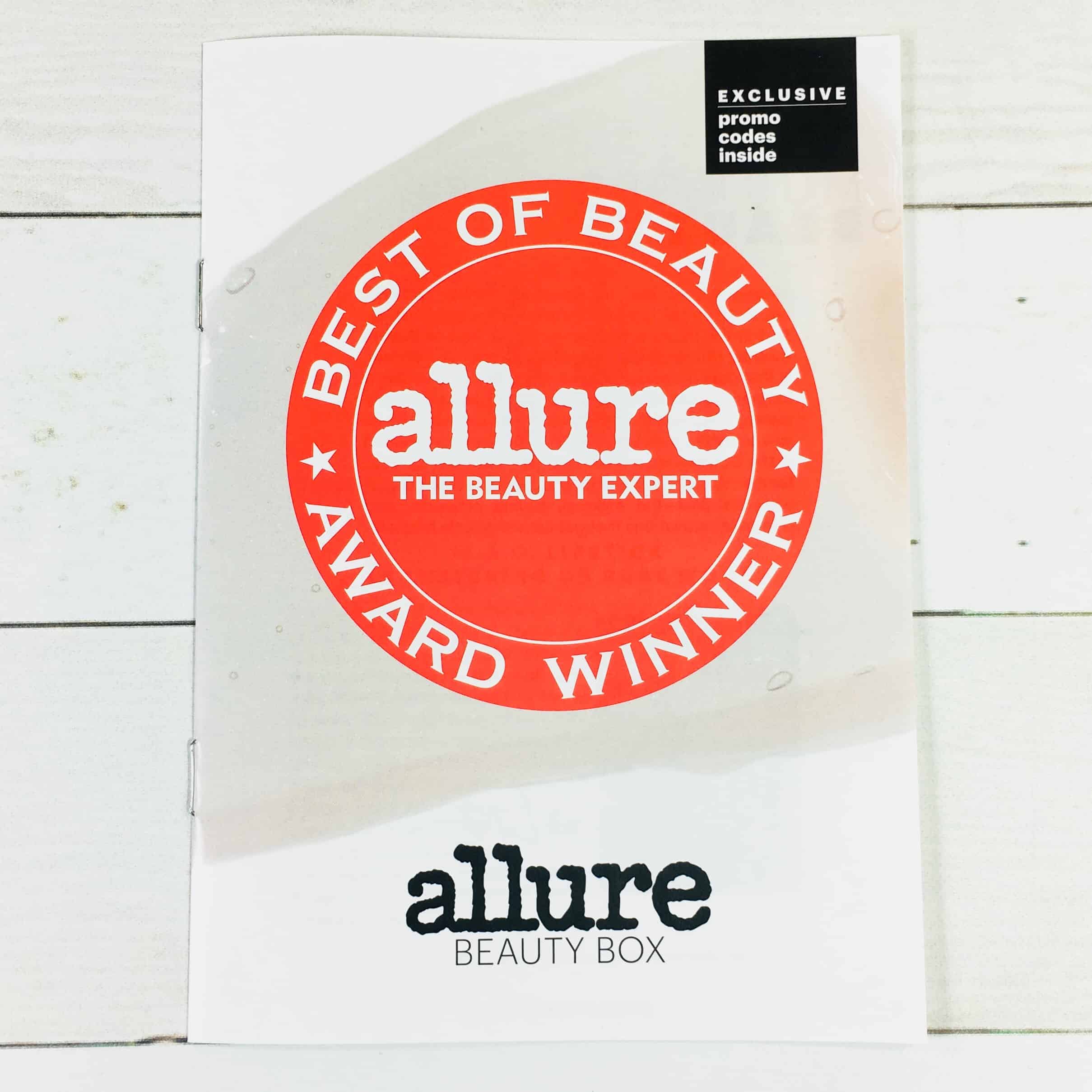 Allure is a magazine of course and so they produce a mini-magazine with all the featured items in the box.
The magazine lists each product, the MSRP of the full-sized product, and where you can find more.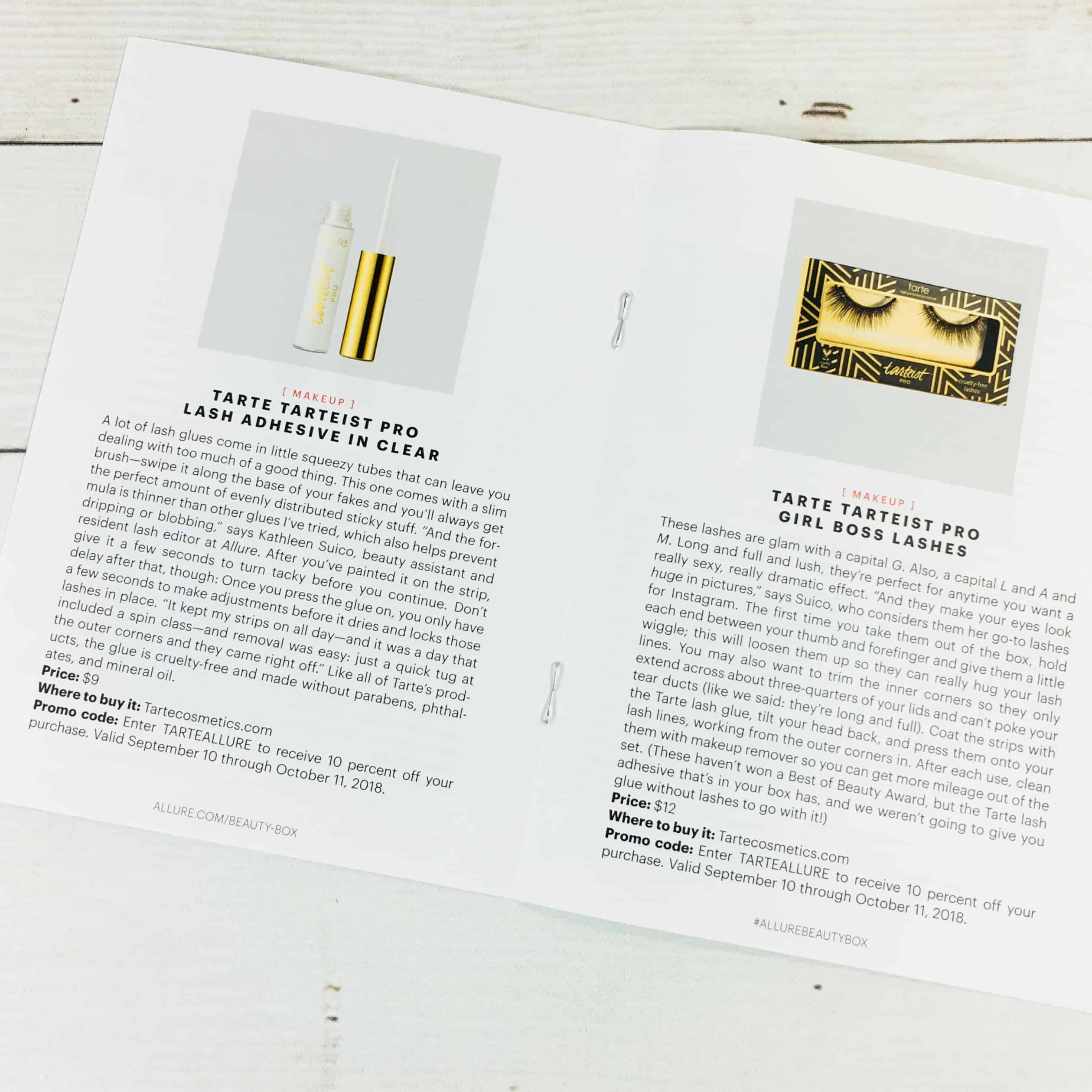 The magazine also tells you how you can use the products in the box.
Get a bonus when a friend signs up using your link!
My items were packed in the signature glossy red box and were tucked into white paper squiggles.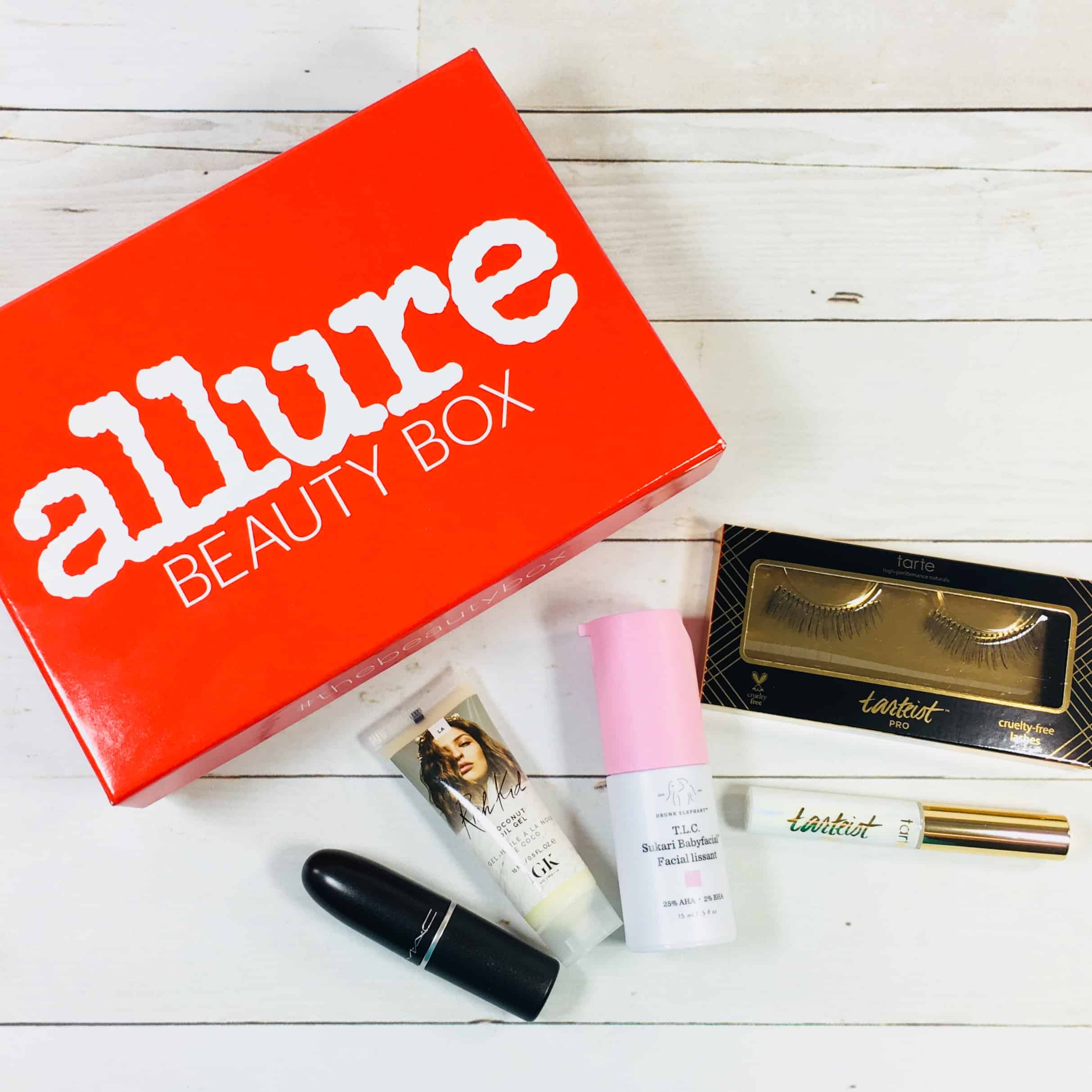 Everything in the box!
Tarte tarteist Pro Cruelty-Free Lashes ($12) I sent my daughter a picture of the lipstick shown later in this post, but she texted back "are those falsies?!?". Yep, these are falsies and they are going to be passed along to her. Both of my daughters wear false lashes. One daughter wears them for dance team. The other one wears them only on days that have the word "day" in them.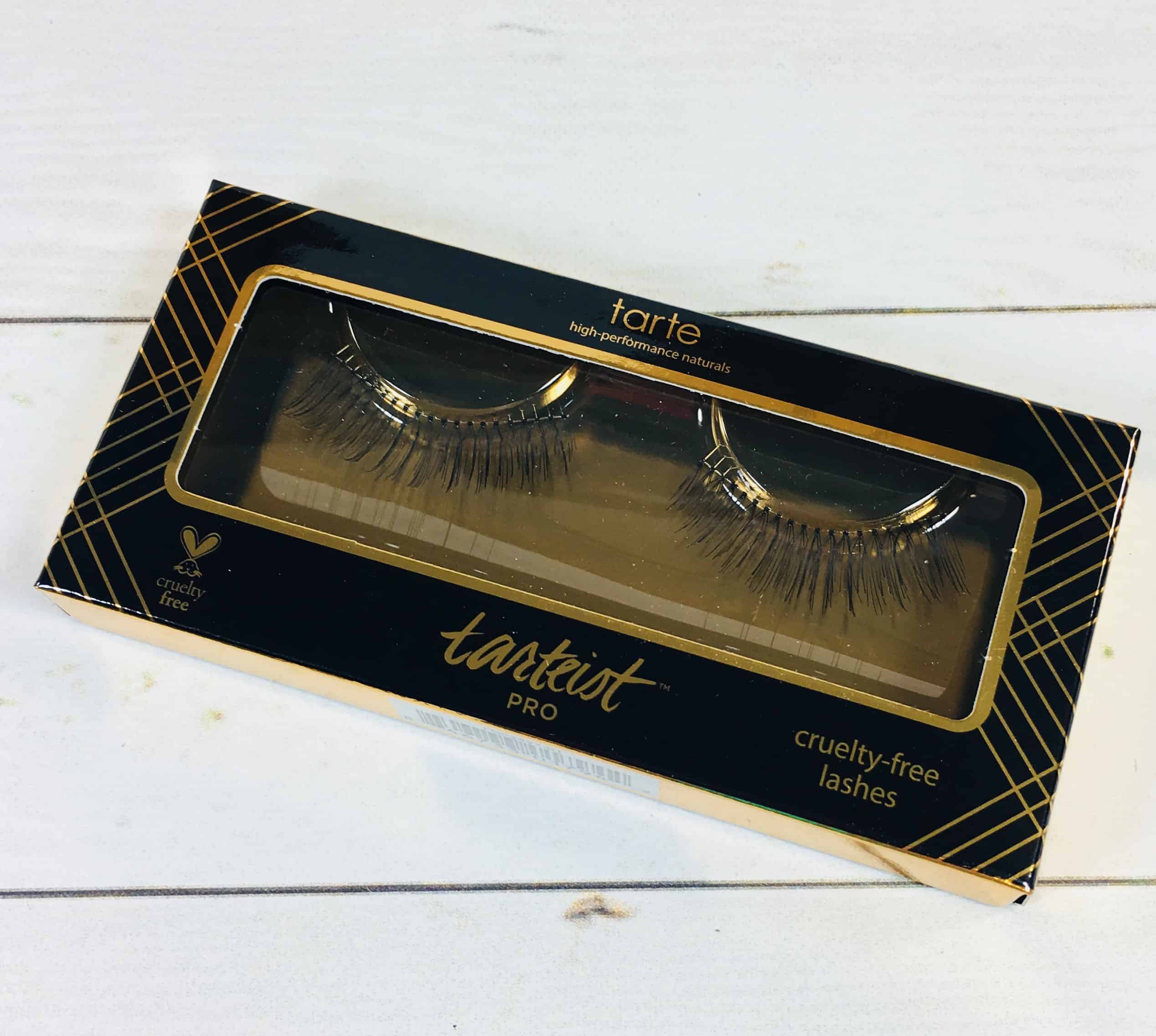 These are cruelty-free, which means they weren't tested on animals. Luckily they are also vegan, which means the hairs are man-made.
There are nine styles to choose from, and these are called "Sweetheart", which means "multi-length lashes to lengthen while blending seamlessly".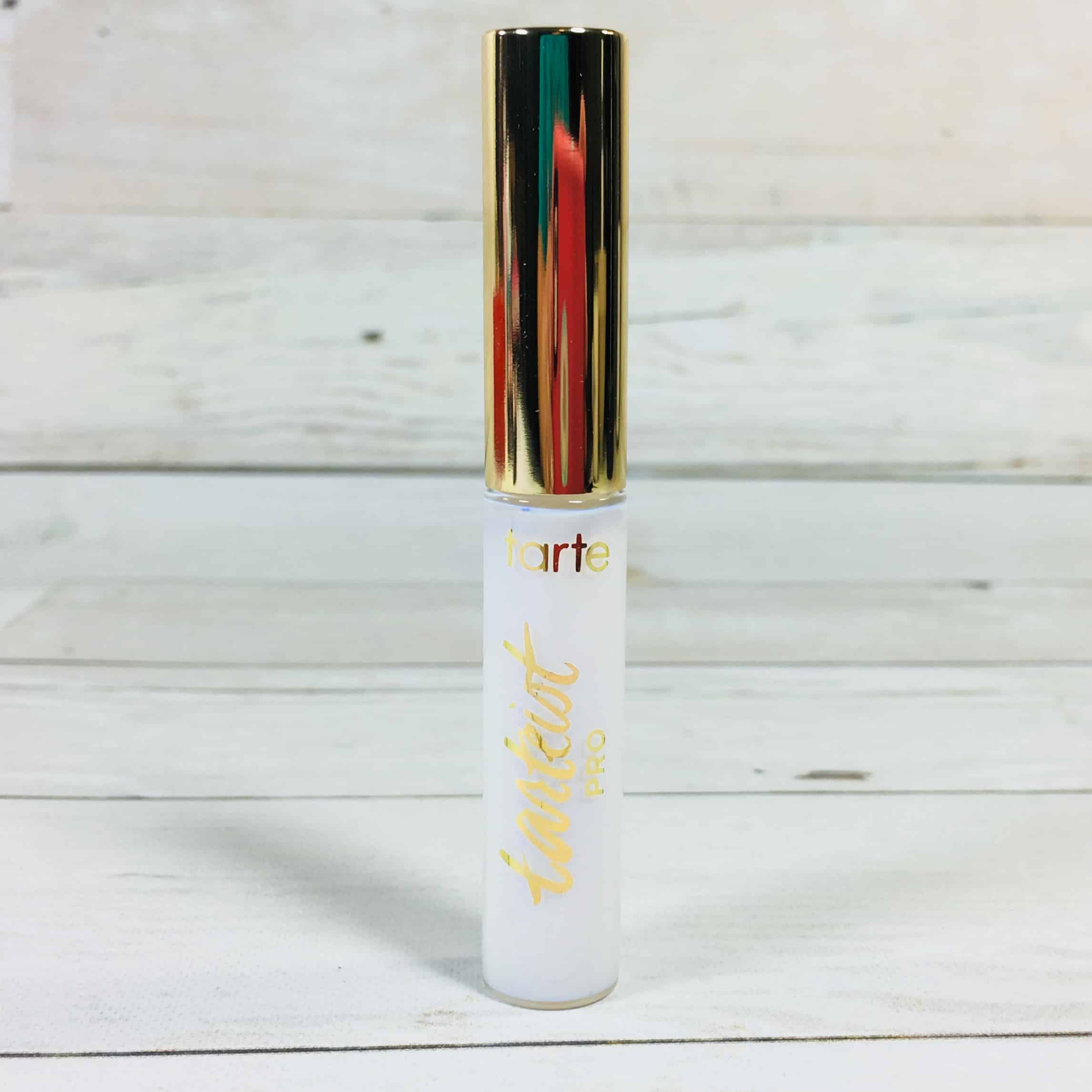 Tarte tarteist Pro Lash Adhesive ($9) I thought it was a smart move to put lash adhesive in a box with lashes!

I received clear but they also make it in black!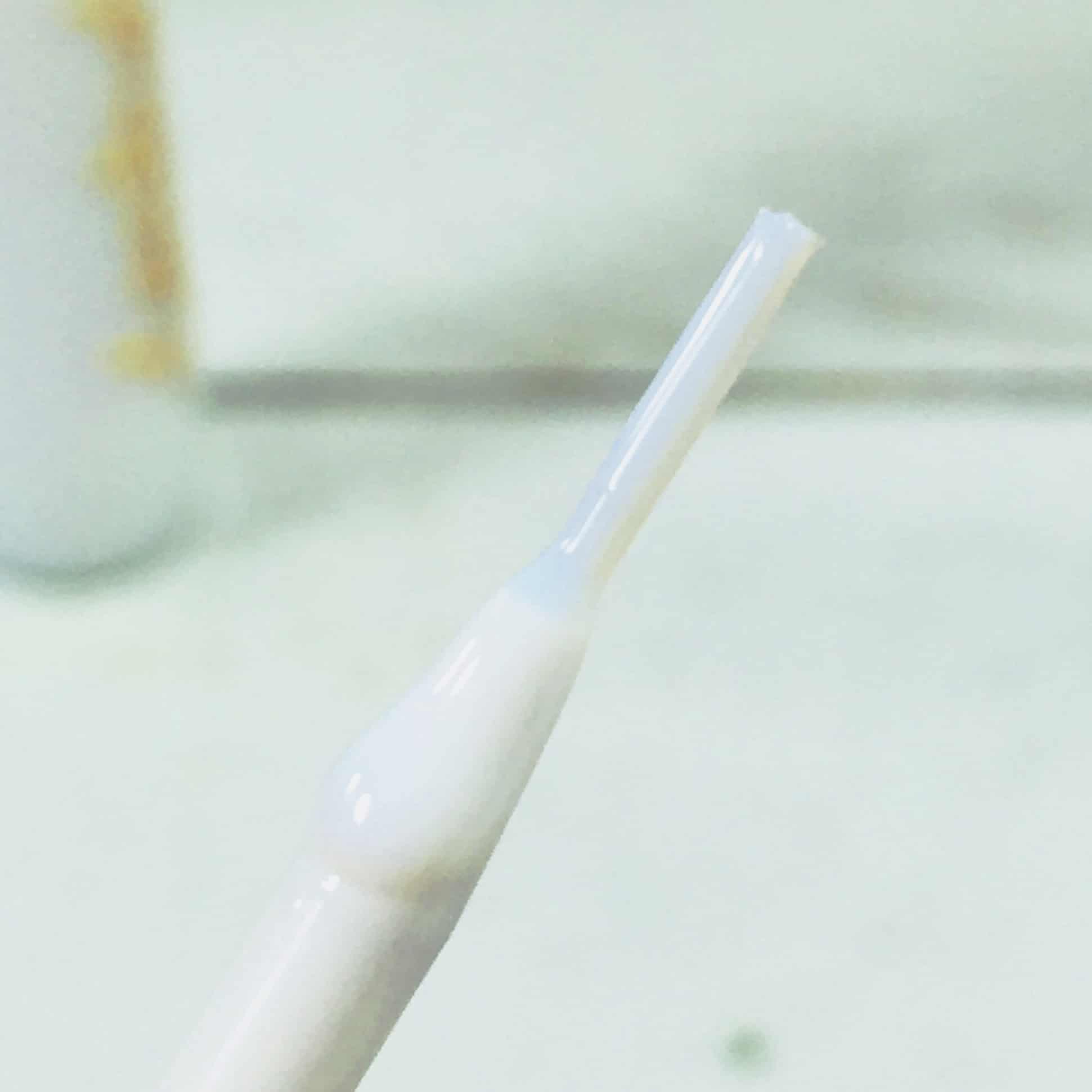 It is also vegan and has a very fine tip to apply it precisely.
Drunk Elephant T.L.C. Sukari Babyfacial ($24) (Some subscribers may receive the Lala Retro Whipped Cream) My first-born also went crazy when she saw that Drunk Elephant was in this box. This chemical exfoliant is meant for oily, dry, normal, and combination skin types.
Use this product once a week and make sure to use SPF during the day to avoid burning your skin. Inside this bottle is a mix of glycolic, tartaric, lactic, citric, and salicylic acids "to gently but efficiently resurface as it exfoliates the pore lining, getting rid of built-up dead skin cells by breaking down the substance that holds them to the surface". Think of it as dissolving the glue that holds dead skin cells in place so they can be washed away. It didn't really have a noticeable scent but it does have green tea to soothe skin and hyaluronic acid to bring moisture to skin.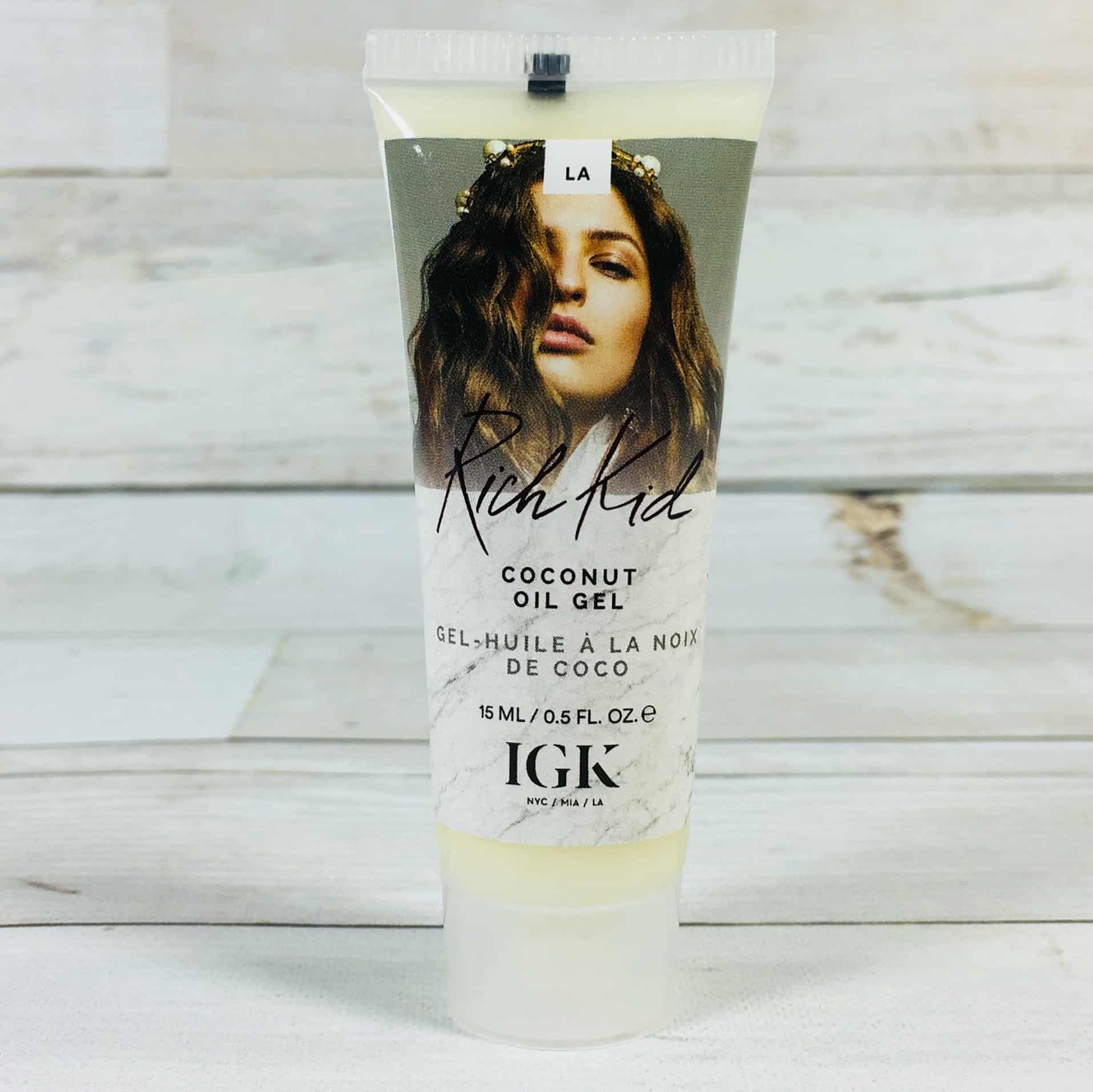 GK Rich Kid Coconut Oil Gel ($2.93) Some subscribers received Living Proof Full Dry Volume Blast but sadly I wasn't one of them. I received the coconut oil gel, which is probably better for someone with thicker hair for a tousled look. Did my daughter consult with Allure to make this box perfect for her needs? I'm thinking she did! I tested this on the back of my hand and it smells good, not tropical like I was expecting but floral. Just rub a bit through damp hair and let air dry, or blow dry if you want.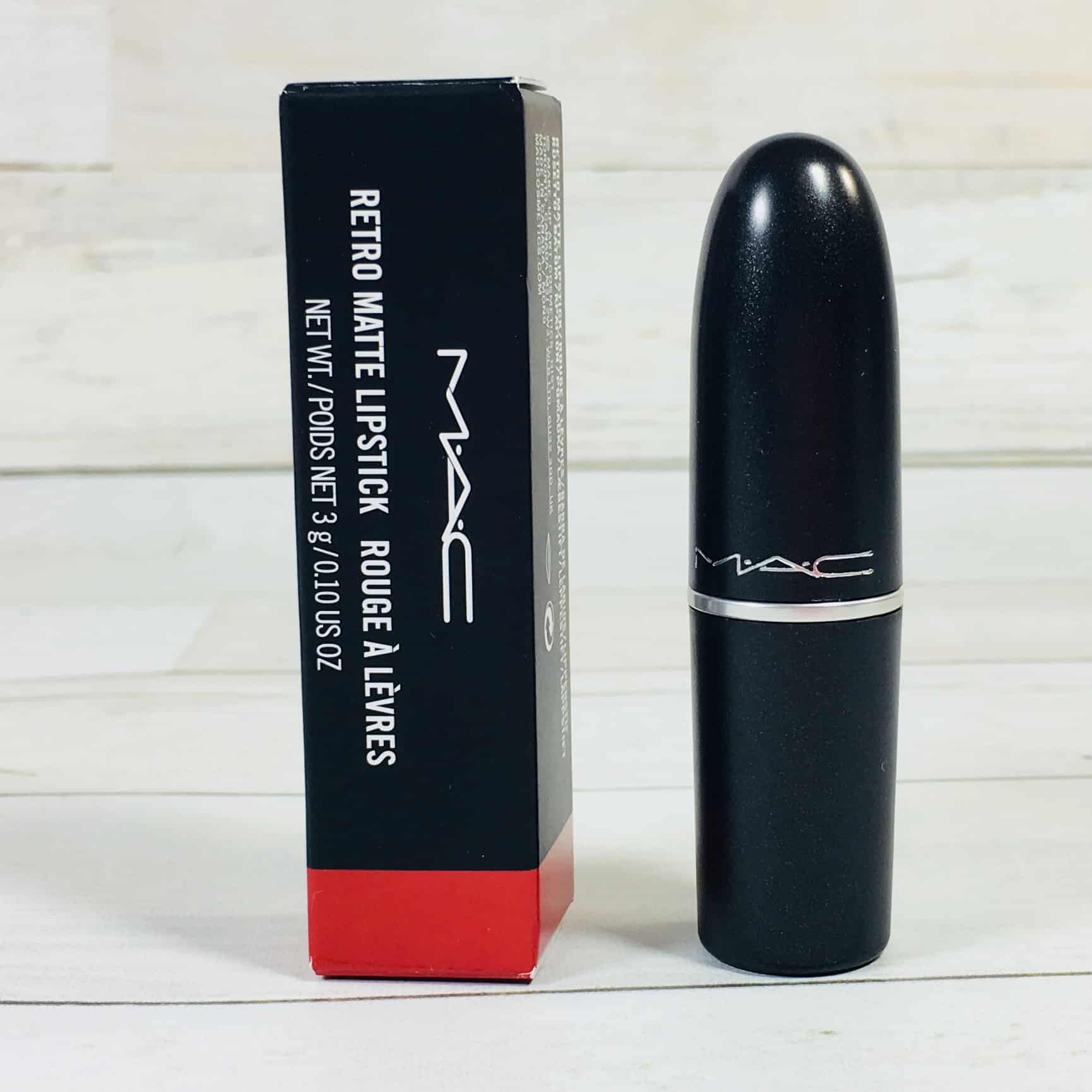 MAC Lipstick in Ruby Woo  ($18.50) Wow, a full-sized MAC lipstick! Subscribers received either Ruby Woo (shown here) or Lustering.
Ruby Woo is described by Ulta as "very matte vivid blue-red – retro matte". 
I am not one for a bold lip (of course my daughter LOVES it) but I was able to apply a bit with a lip brush and smudged it all around for a stain.
Yep, it's pretty bright! It has that blue-based red tint that helps teeth look whiter.
Well, Allure certainly knows how to put out a great box of winning products! While some of these items were not really my cup of tea, they are popular items for today's trends and beauty looks. My 20-year-old loves and appreciates each of these products and will use them up. I thought the Drunk Elephant was a good product and I'm not sure you can ever go wrong with Tarte or MAC. I wish I had received the volumizing spray but again, tousled looks are popular and so the gel will help achieve that look. My products had a value of around $66.43 and the MAC lipstick alone was worth more than the price paid for the subscription!
Have you tried Allure Beauty Box yet? What did you think of this month's box? Let me know in the comments!