Something Snacks is a monthly snack subscription box that promises something new, adventurous, and something familiar – for only $13 per month. There's always at least 1 salty, sweet, international, and health-conscious snack in every box of Something Snacks.
This month's theme is July's Snacks Under The Sun Box!
DEAL: Get $3 off your first box! Use coupon code TRY3NOW.
The box includes an information card containing this month's theme and lists of all the goodies included.
The card simply names most of the snacks and country of origin, if outside the U.S., but they added a helpful feature on their site – a description and translation of ingredients for the items with foreign language packaging.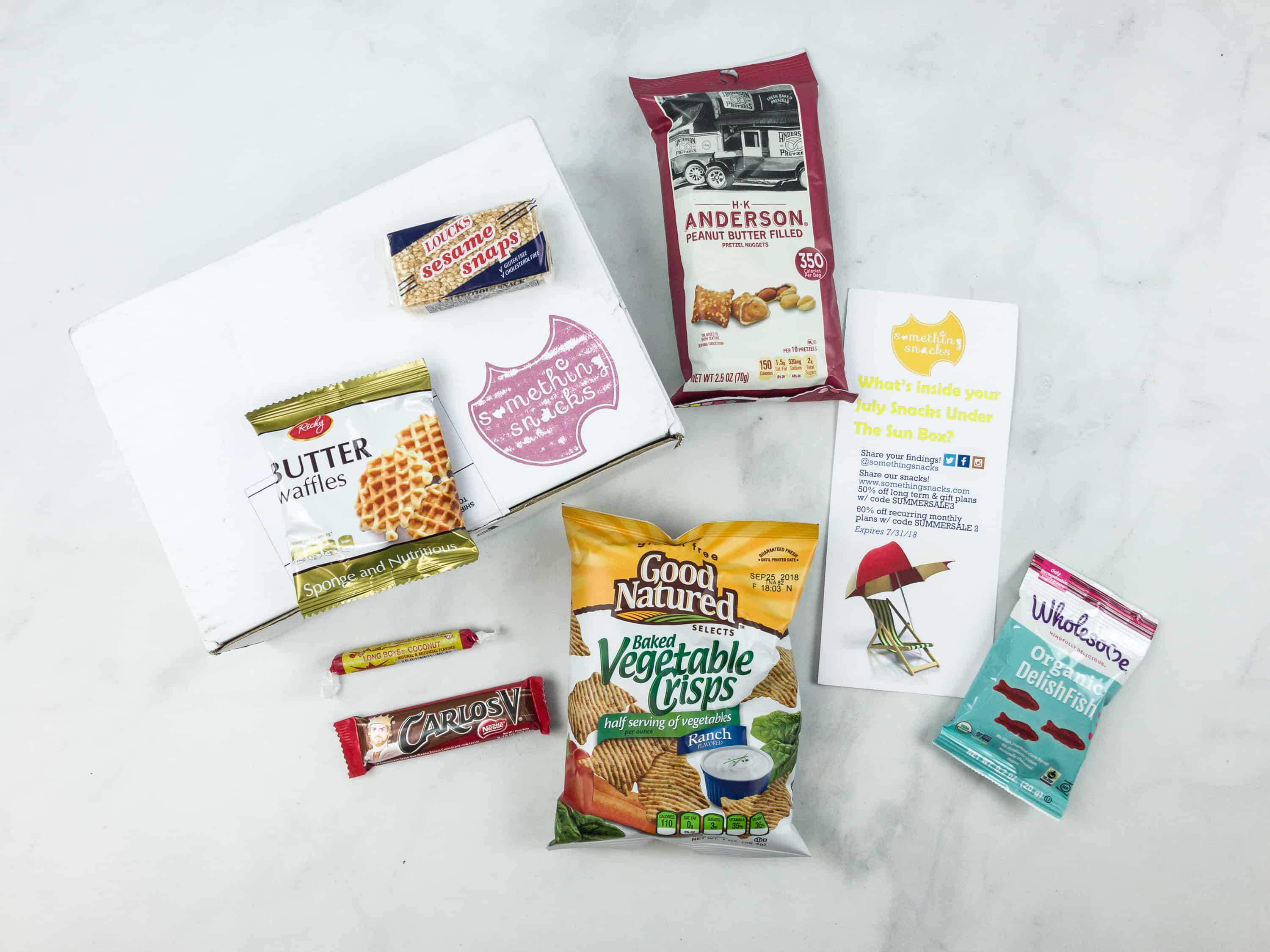 Everything in my Something Snacks July box!
HK Anderson Peanut Butter Filled Pretzel Nuggets ($0.70) Creamy peanut butter with crunchy pretzels is pure heaven. It's so delicious and fresh, the saltiness of each pretzel blends perfectly with the peanut butter filling. A fave!
Good Natured Baked Vegetable Crisps In Ranch Flavor ($1.33) This gluten-free snack contains spinach, carrots, and red bell peppers. Each piece is crispy and flavorful, making a great alternative to your usual chips.
Richy Butter Waffles ($0.75) Spongy and nutritious! This bite-sized waffle from Richy is made from fine eggs, flour, sugar and butter. It's so crunchy outside and spongy soft inside. I really love waffles, especially when paired with hot chocolate.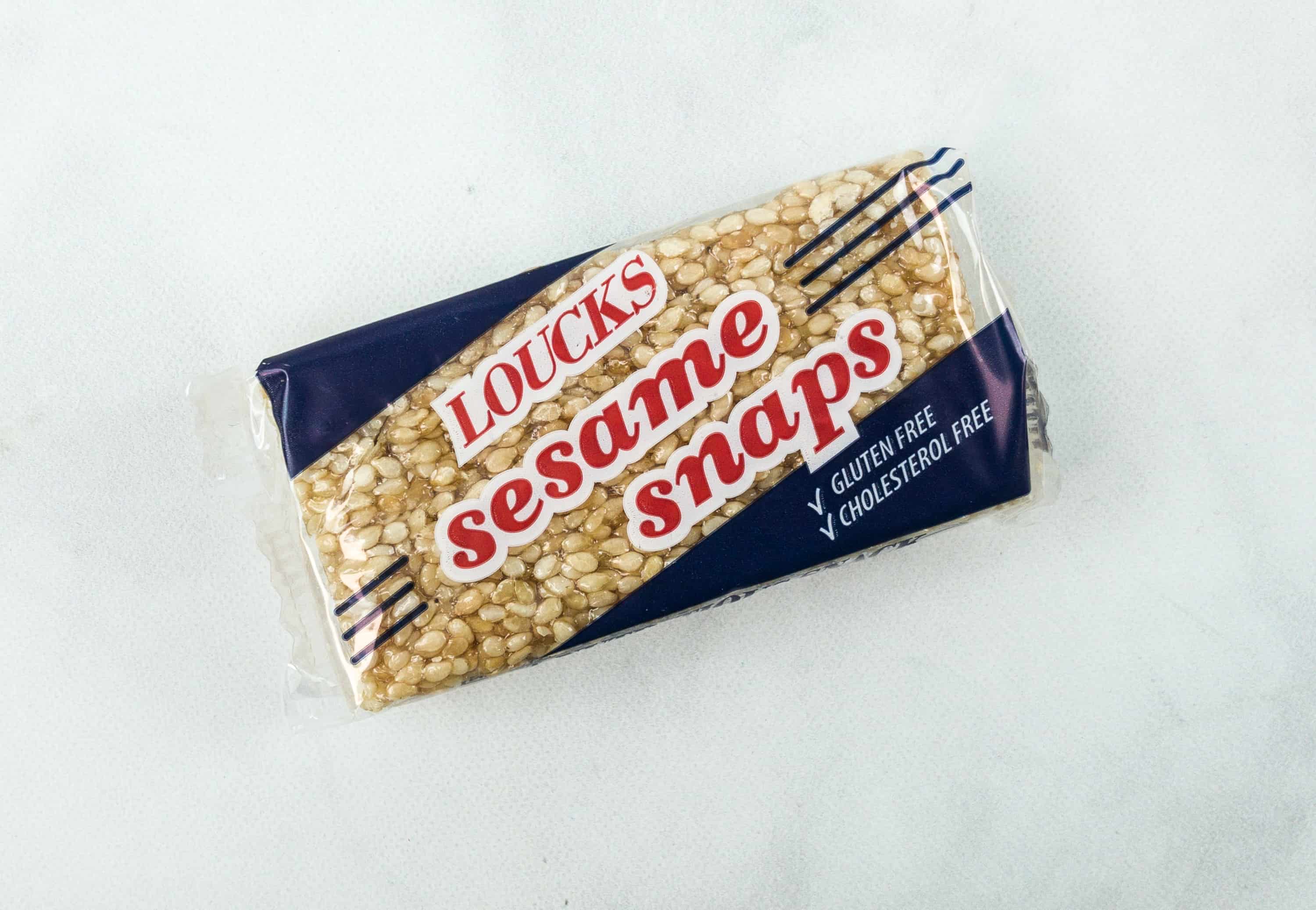 Loucks Sesame Snaps ($0.94) Love this one! This snack is so famous around the world as a great source of energy. It is made from premium-roasted seeds which is rich in vitamins, vegetable proteins, and unsaturated fatty acids.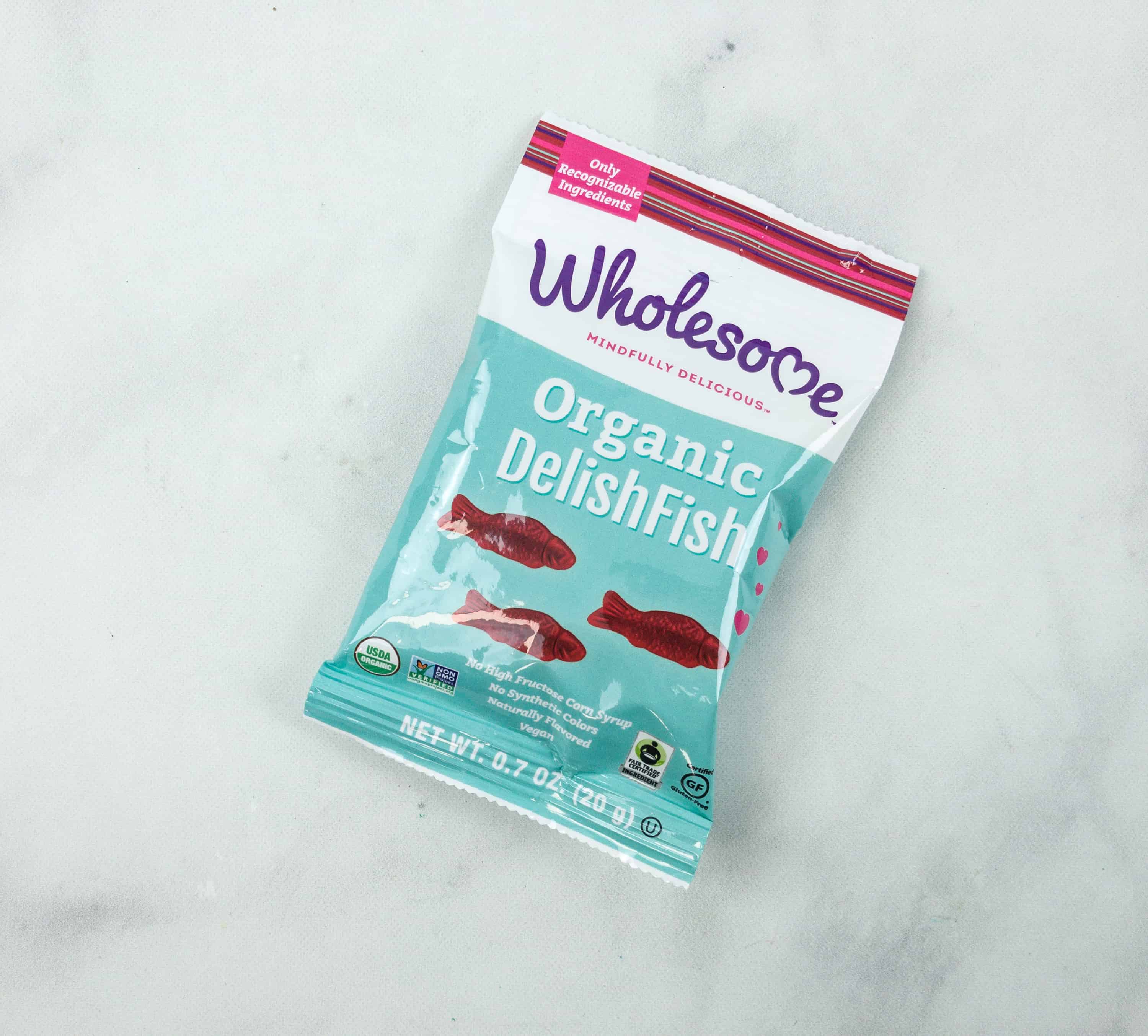 Wholesome Organic DelishFish ($0.45) The perfect candy for kids of all ages! This delicious raspberry flavored candy is made from all organic ingredients and free from artificial colors and flavors. It's also non-GMO, gluten-free, kosher and vegan. It's like Swedish Fish candies, but healthier.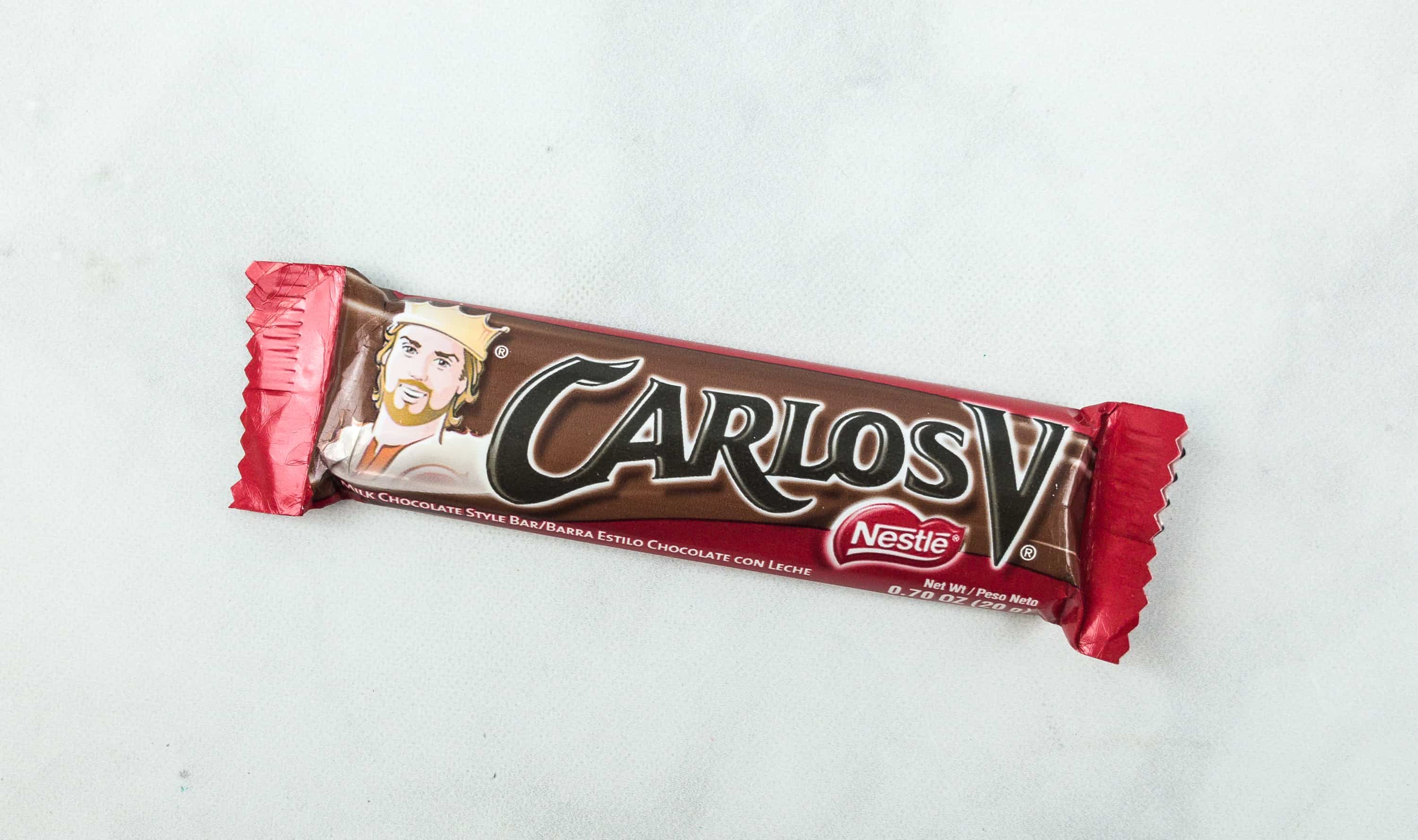 Nestle Carlos V Milk Chocolate Style Bar ($0.58) This tasty milk chocolate bar is the king of chocolates. It's deliciously creamy and smooth!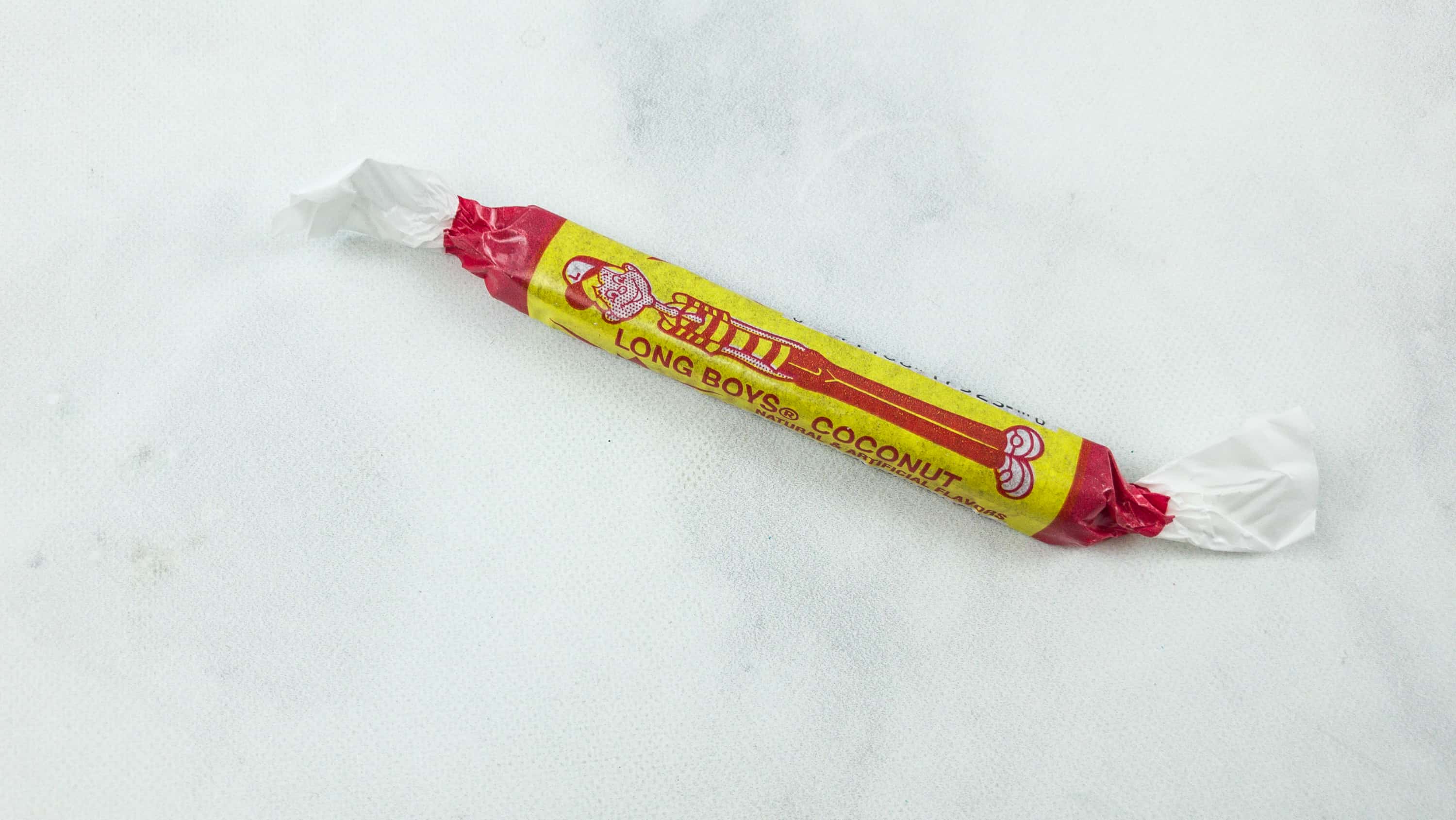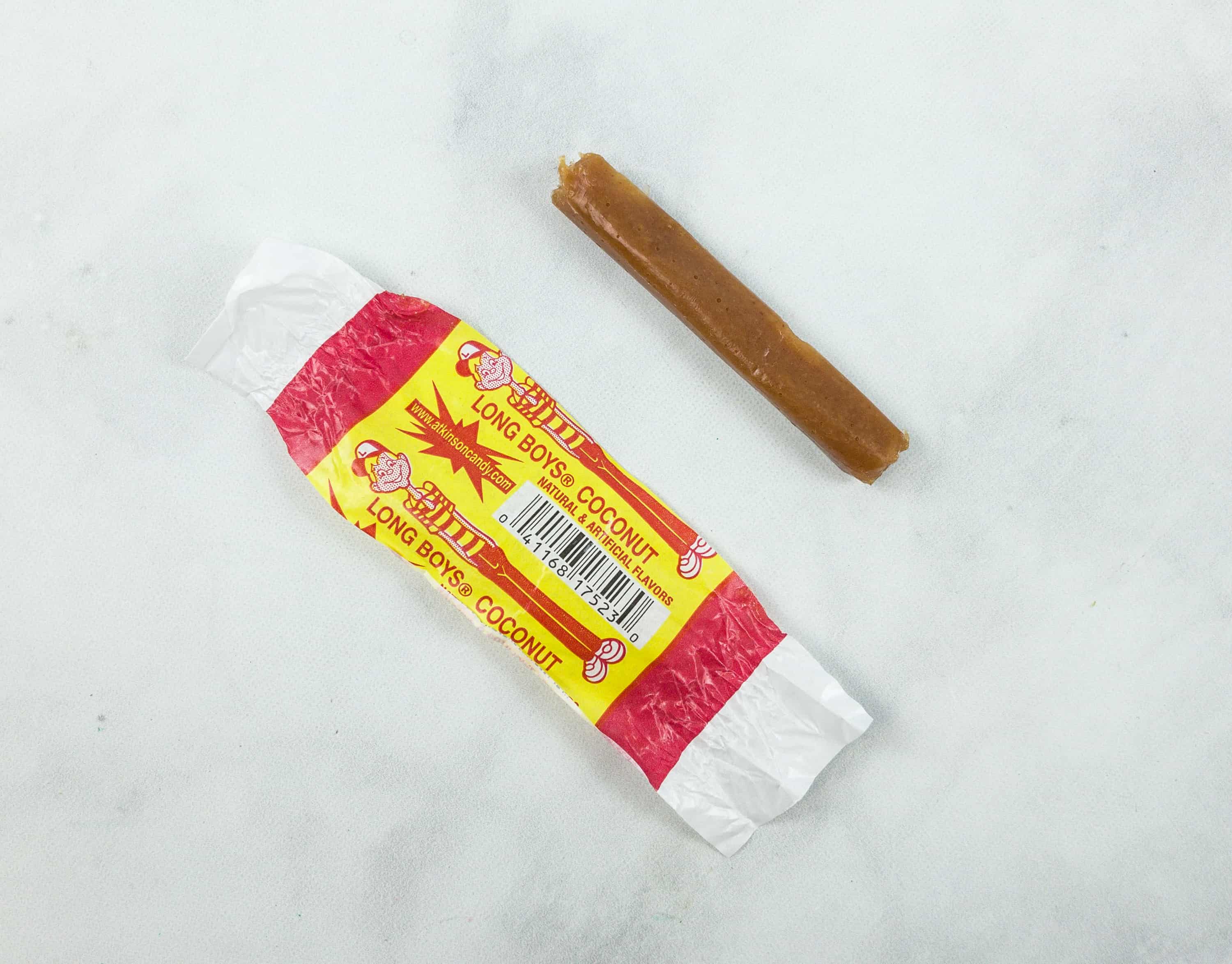 Long Boys Coconut Candy ($0.19) Of all the treats I've received in this box, this is the silliest – and quite sticky!
Something Snacks delivered another great curation of tasty, flavorful, and healthy snacks to be enjoyed by my whole family. Most of the snacks this month are made using all-natural, non-GMO, and gluten-free ingredients. They also make it a point to include salty snacks, sweets, and healthy treats.
What did you think of Something Snacks?