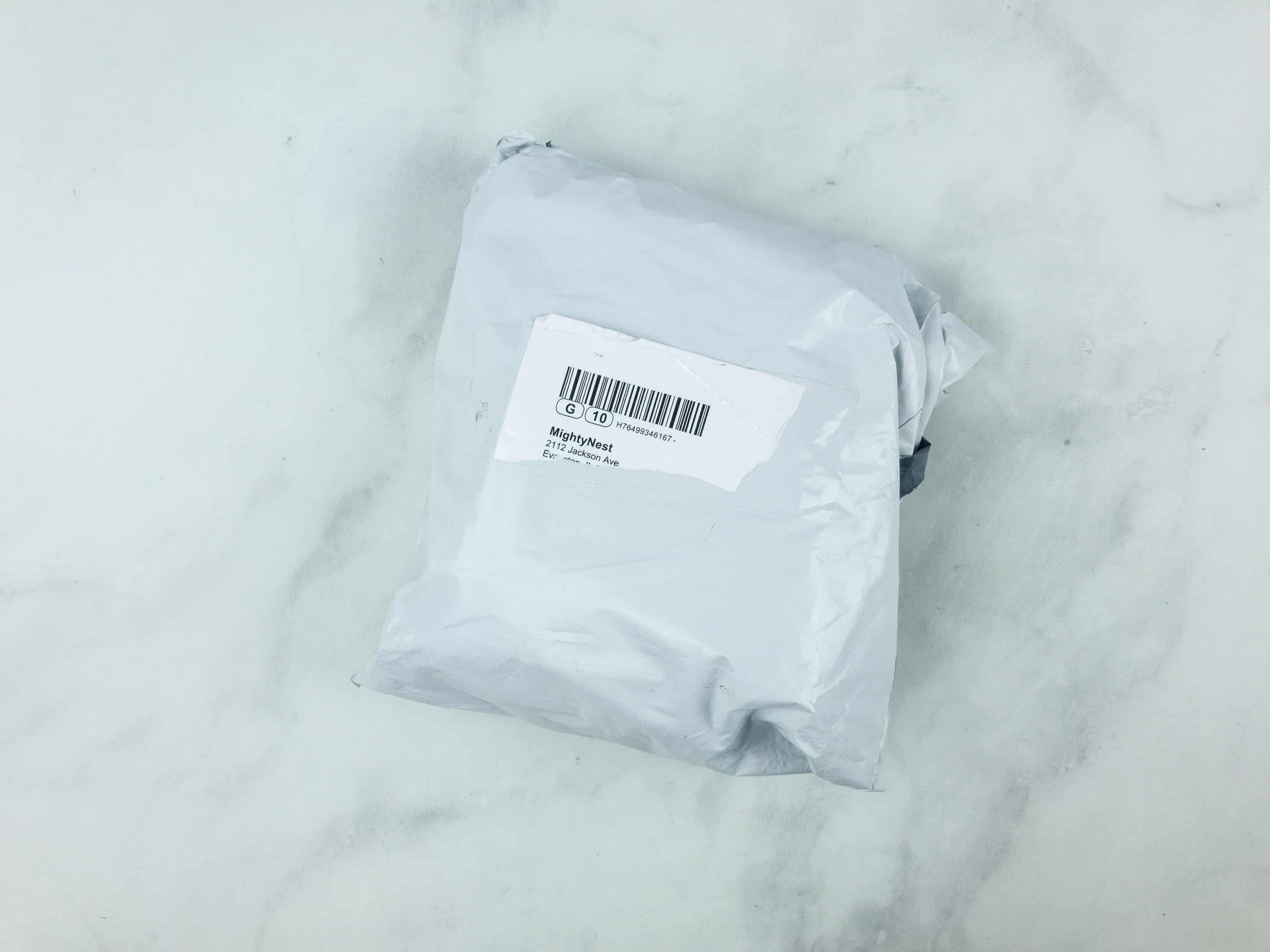 Mighty Fix is a monthly subscription from Mighty Nest that sends one item designed to help your family lead a healthy lifestyle. Subscriptions cost $10 a month or $99 a year, and products sent will retail for over $10.
US Shipping is free and add-on items ship free, too. 15% of the cost of the subscription will be donated to the school of your choice. FYI – when you subscribe you may receive one of the past items that we've reviewed.
DEAL: Get your first month for $3! Use coupon code  HELLOSUB3. Or, get 3 months free with an annual subscription (save $33)! Just use the coupon code FIXAYEAR to subscribe!
FYI – this subscription ships along with Mighty Body. I totally love their environmentally conscious shipping practices.
The box comes with an information card.
It contains information about why this month's featured product is so mighty!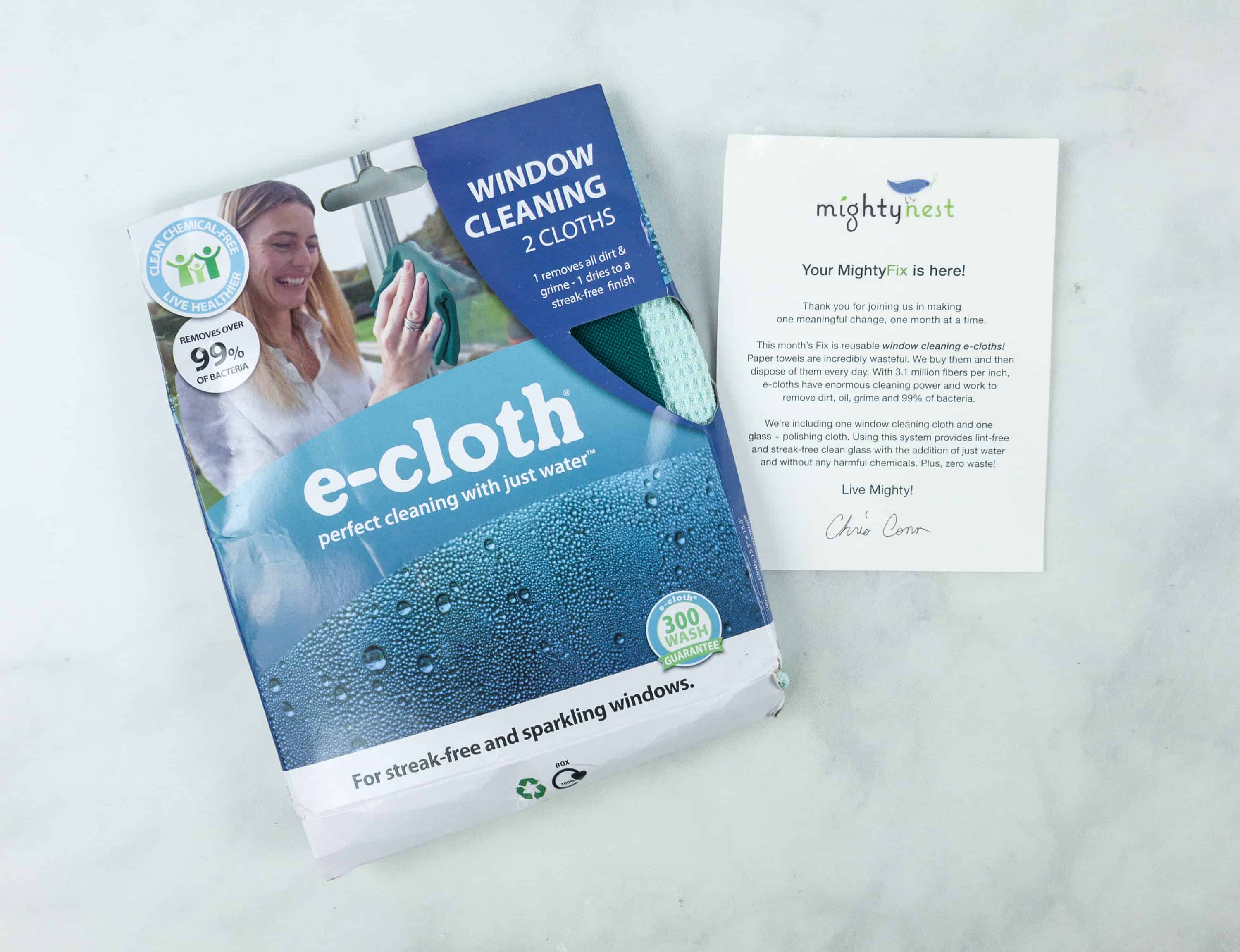 Everything in the box!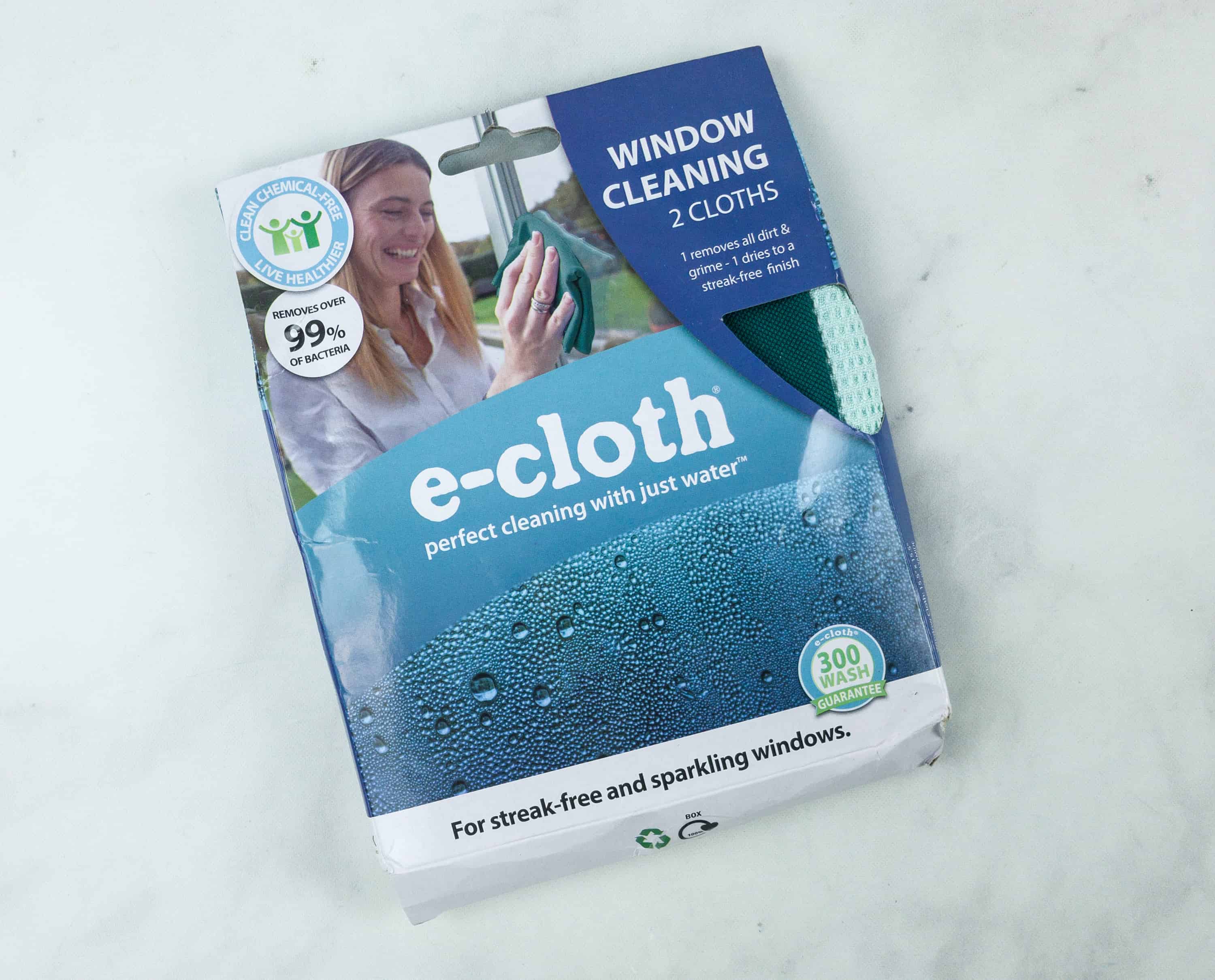 E-cloth Window Cleaning Cloth (£9.49 about $12.44) This cleaning cloth is specially made for cleaning windows and window sills. It doesn't require any special cleanser or chemical to remove the dirt and grime on your windows. All you need is water and you're good to go.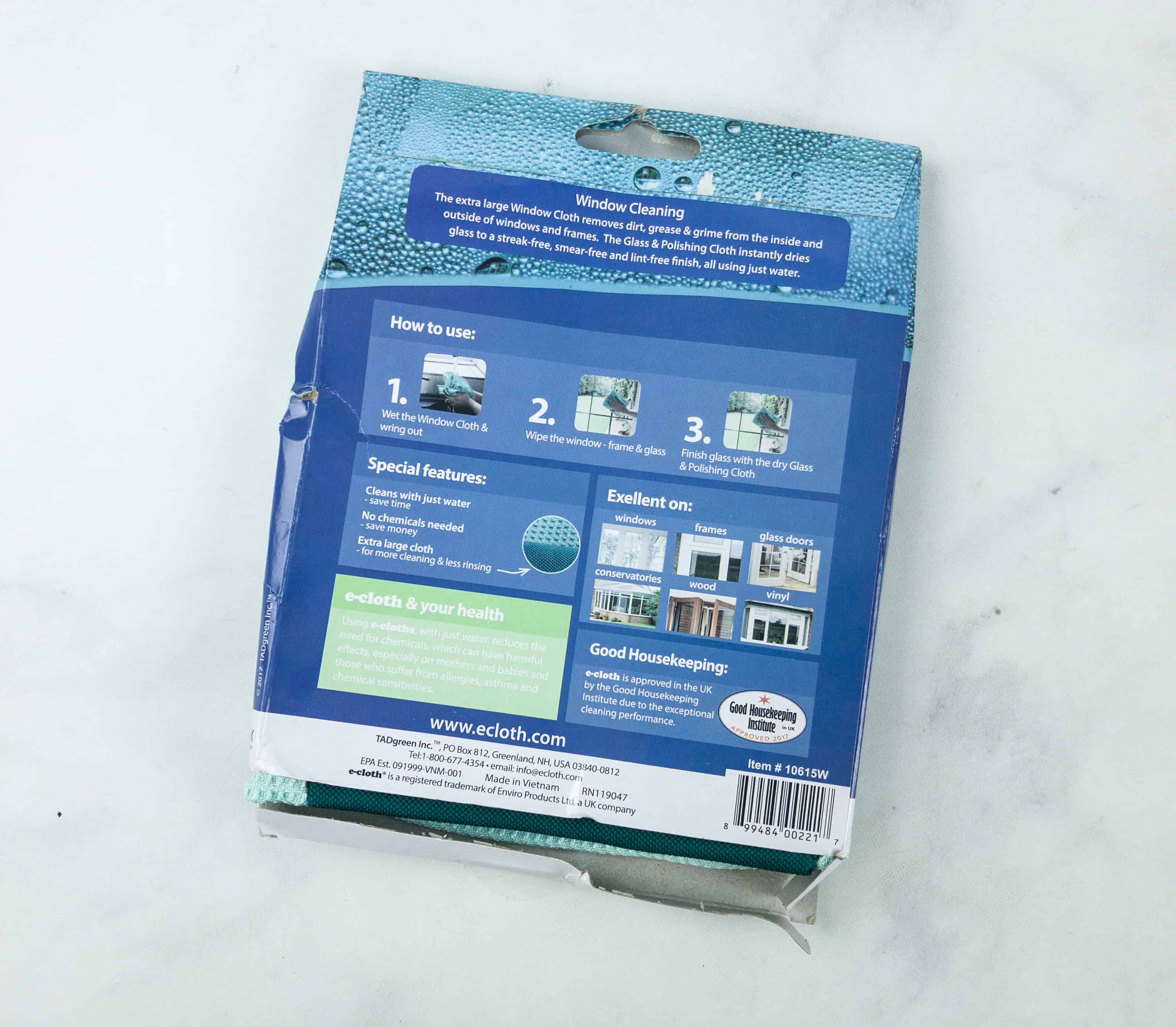 Aside from windows, it also works on wood and vinyl.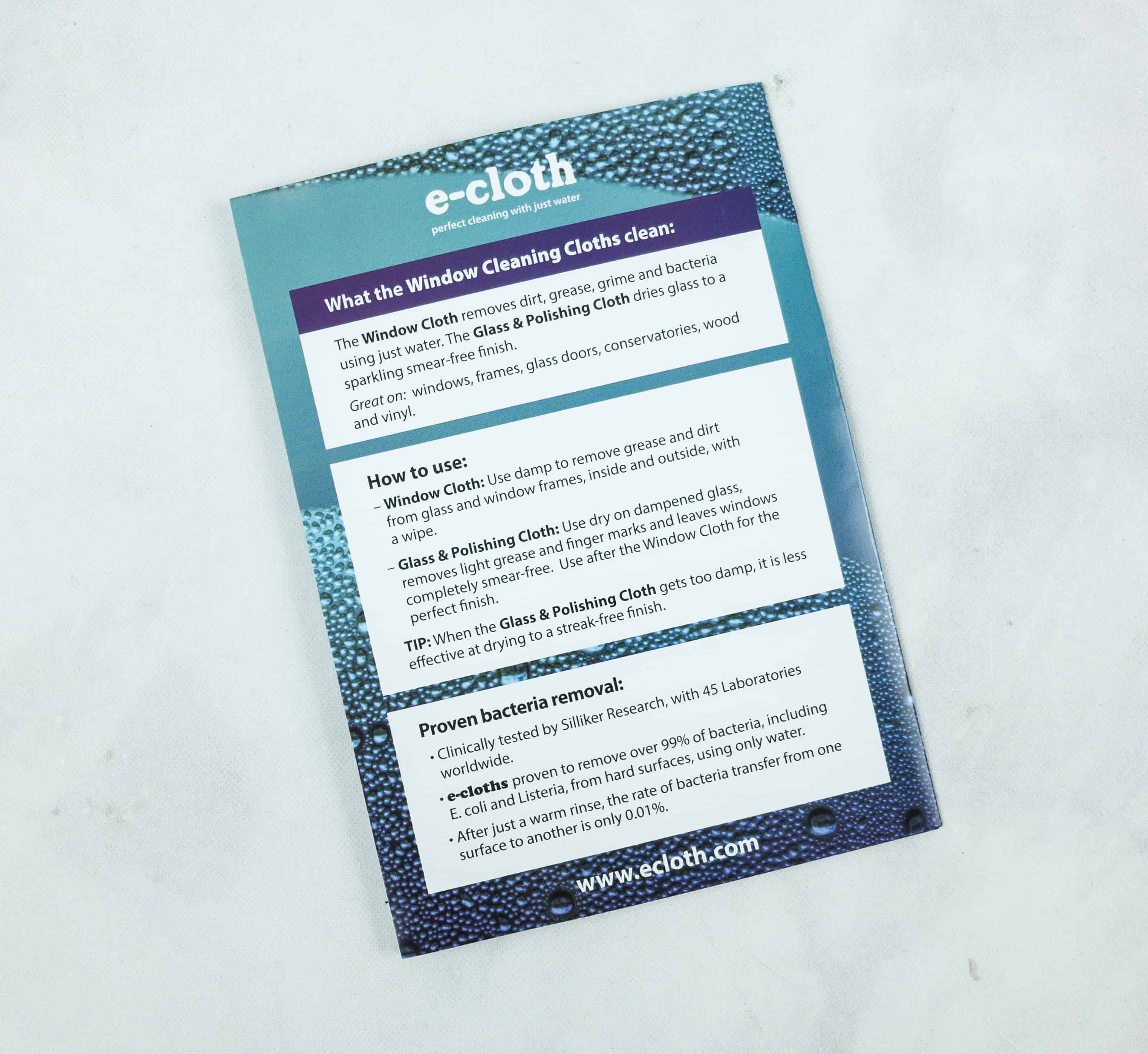 It comes with a card that provides step-by-step instructions on how to use the e-cloth.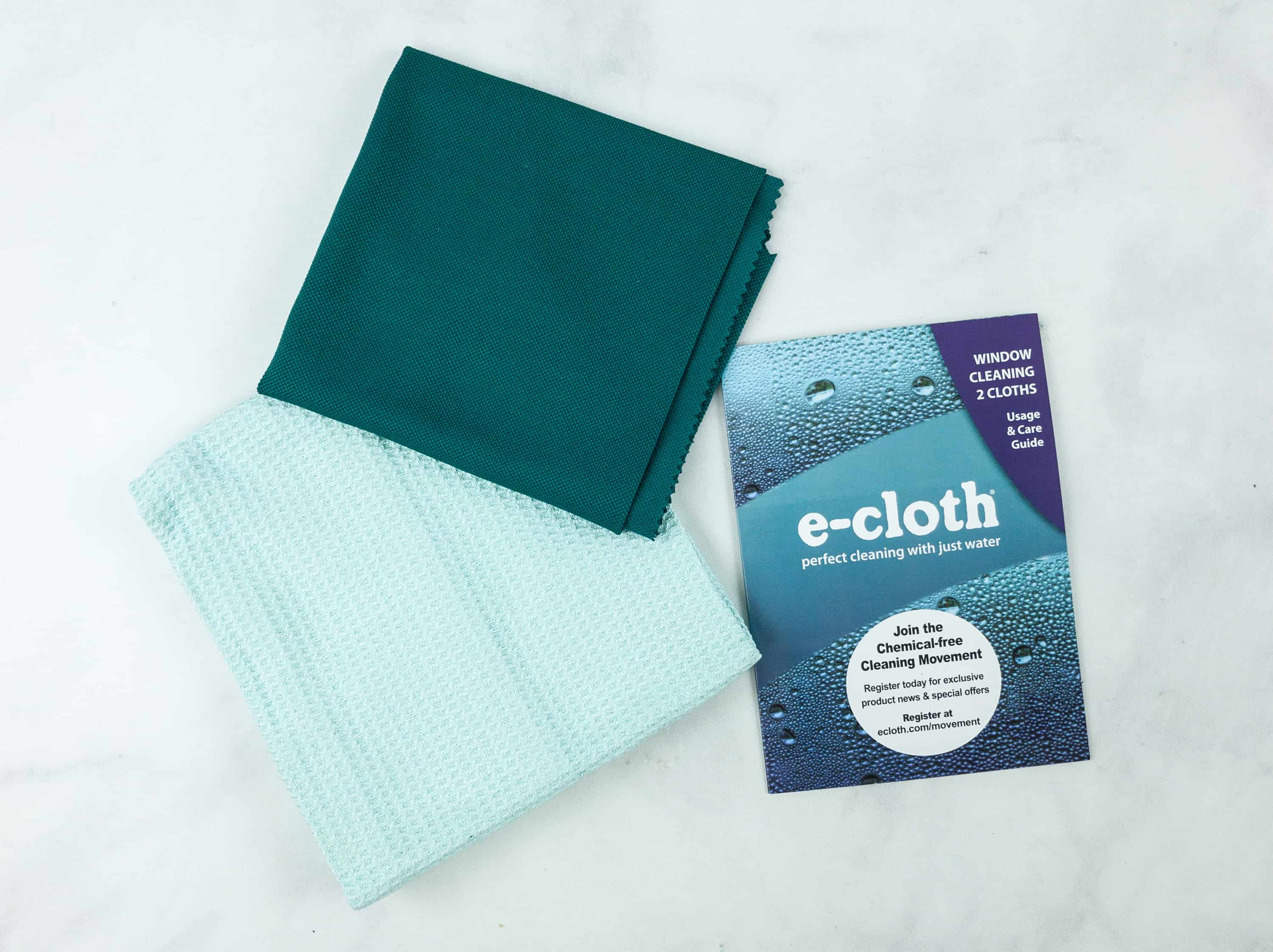 There are two cloths included in this pack. First is the Window Cloth, the one that has ridges, which is necessary to loosen up the buildup of dirt, grease, and grime on your windows. The Glass and Polish Cloth, on the other hand, is the solid piece of cloth that can help dry your windows quickly without leaving dirty streaks.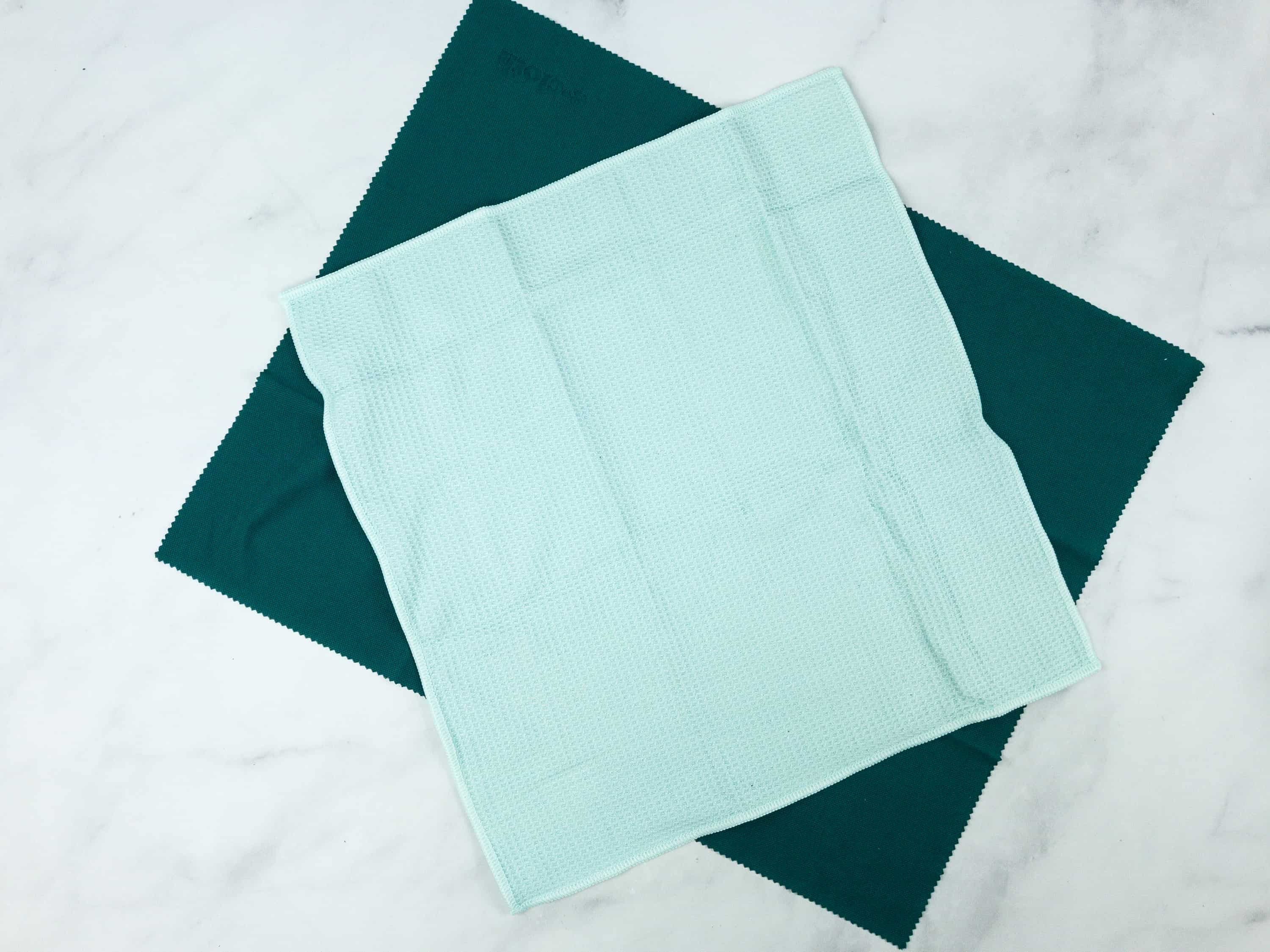 These two cloths complement each other when it comes to bringing back the natural beauty of your windows without any hitch. They're dual action so you are getting the best results when they are used properly.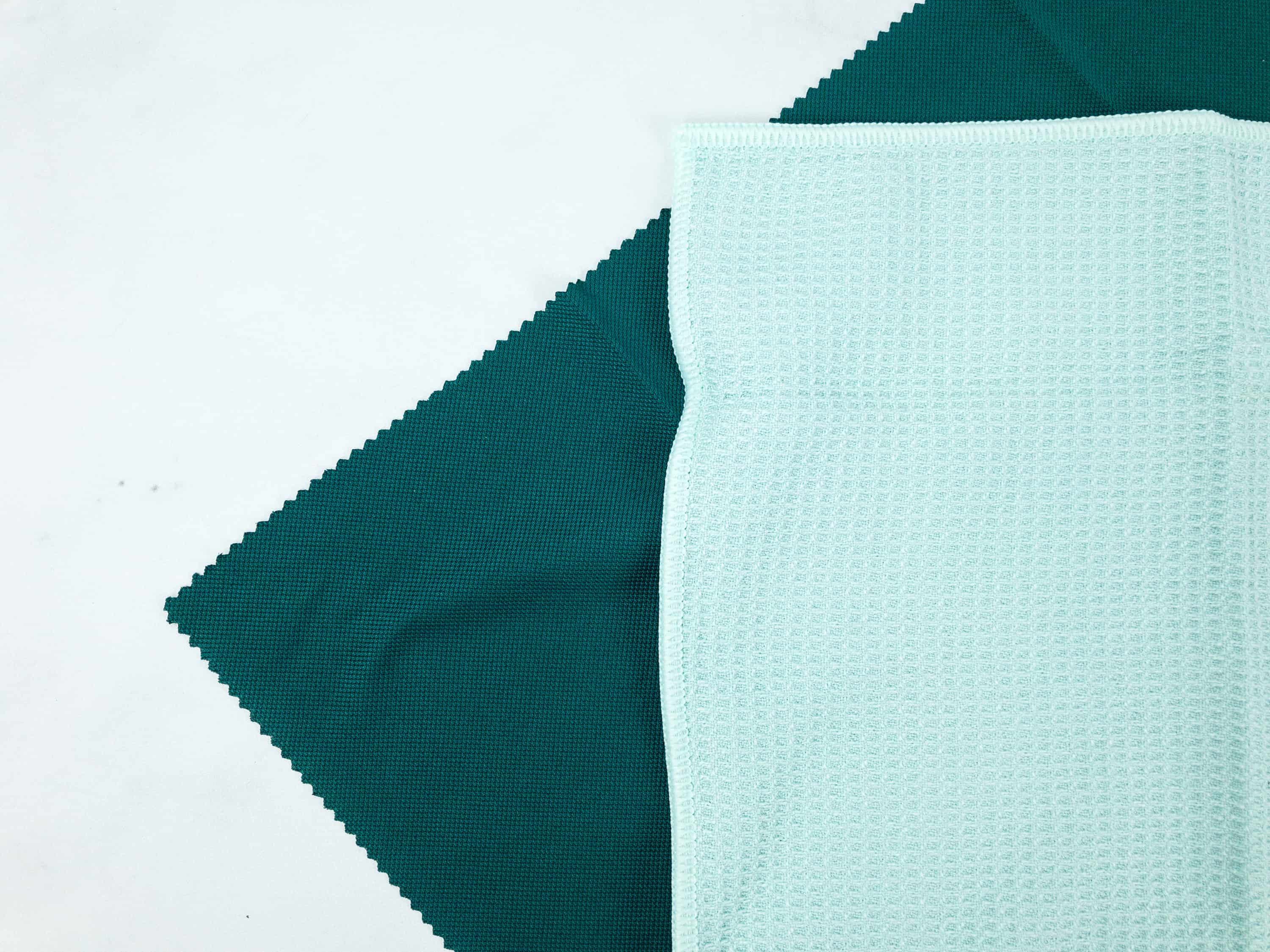 The Window Cloth has the ridge design to help scrub away the dirt that tends to accumulate on the window panes overtime.
I'm pretty pleased with this month's Mighty Fix item!
Mighty Fix usually sends only one item per month, but it's always remarkable and useful for the household! This e-cloth is a winner for me as it gets the job done of cleaning my windows in an instant. It saves me time and money because it doesn't require any cleaning products. It also reduces the risk of being exposed to too many harmful chemicals which is what every household should consider.
What do you think of this month's Mighty Fix?