Little Passports Science Expeditions is a monthly subscription science kit packed full of science experiments related to themes like rockets, forensic science, vision, caves and crystals, northern lights and magnetism, hydrology, and more!
Science Expeditions lets kids solve real-life scientific mysteries every month through science experiments, hands-on STEM activities and more! Every box includes a 16 page comic with scientific mysteries to solve and fun activities, 8-page experiment guides, hands-on experiment guides, and achievement badges for your lab notebook! This subscription is intended for children ages 9 and older.
This month, the box tackles about the principles of OPTICS!
Everything we need to use in the experiment other than the paper crafts or cards are in a bubble wrap with card label of Vision + Optics.
The irregularly shaped materials are grouped together in the bubble wrap.
Everything in my box!
There's also an info card for some online bonuses. It features videos, tips, printables and more, for more scientific fun!
You can check them out on their website.
Science Expeditions: Vision & Optics Comic. Every box includes a 16-page comic book with glossary and bonus activities.
As usual, they started the book with a letter and a comic strip. It's an introduction of the activities, what to expect and the set of goals we have to achieve and lessons that we can learn after we finish activities.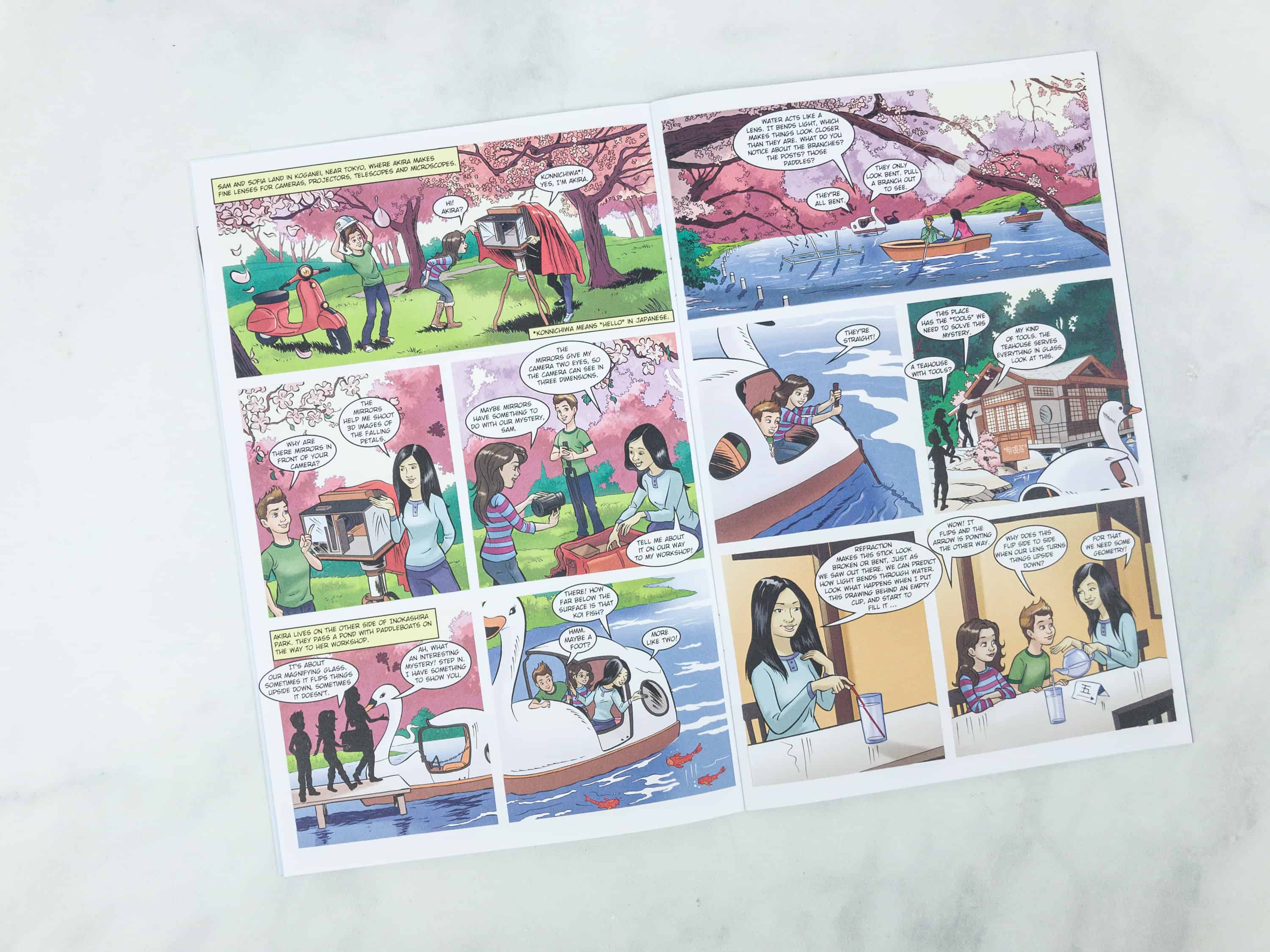 Everything about the colors, illustration, and text are interesting. The message and story they want to convey are easily explained.
The Secret of Perspective
As you tilt the page you can cover the hidden message.
Drawing these impossible objects are just like making amazing optical illusions.
I appreciate that the glossary has matching images too! It makes it a hundred percent easier to understand.
It's like connecting the dots but mirrors style. It shows how the lasers bounce.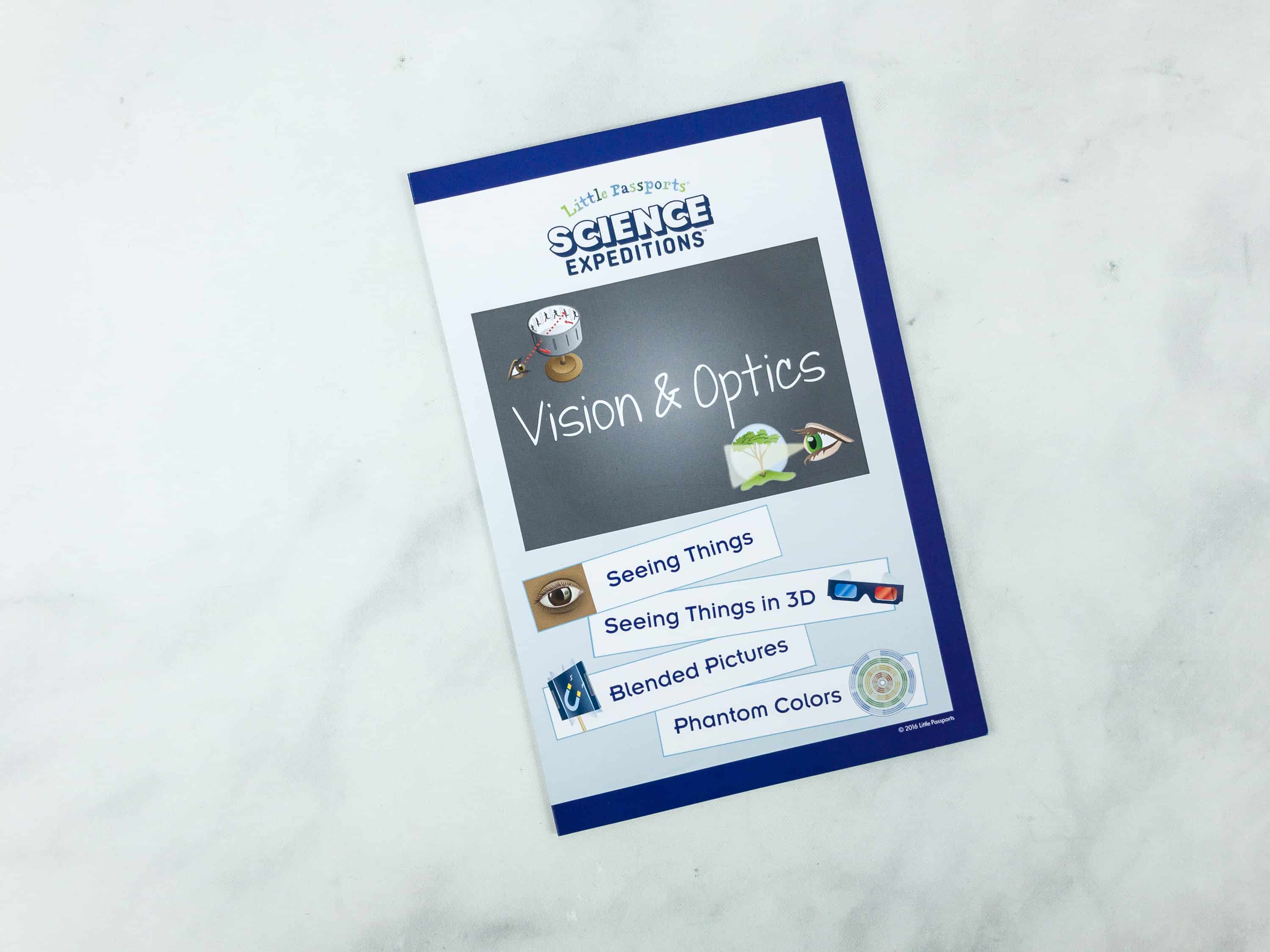 Activity Guide. We're ready to start with the activities! But first, we need to look through this Activity Guide. The activities that we're about to do are Seeing Things, Seeing Things in 3D, Blended Pictures, and Phantom Colors.
The first experiment is entitled Seeing Things. Here we'll make a camera using the materials from the box.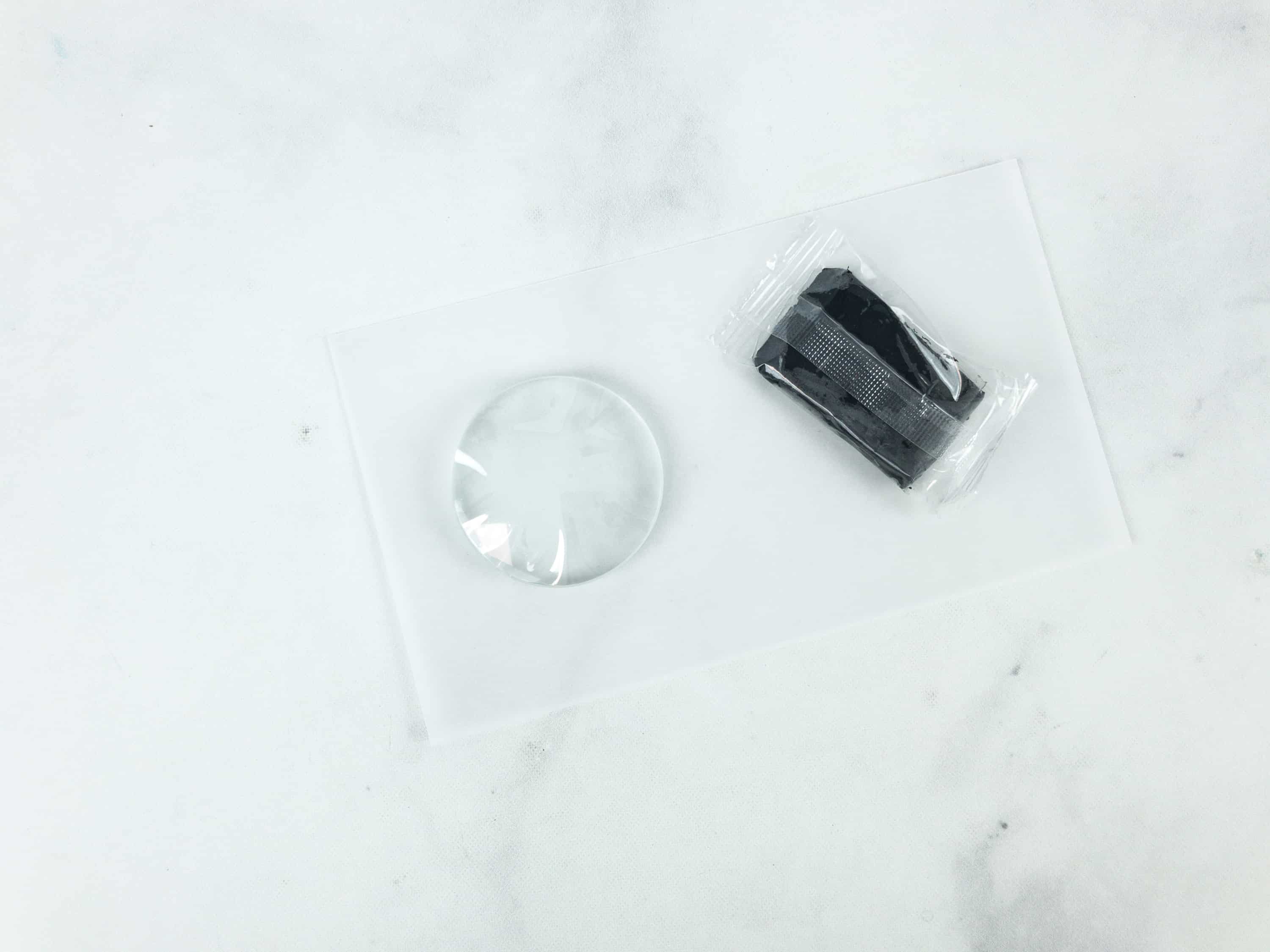 We got a clear convex lens is clear and a piece of black clay.
My daughter pressed and molded the clay so that she can stick the convex lens in the box.
She now looks into the convex lens with the vellum sheet inside the box and adjusted it until she can see the other side in a crisp crystal clear way.
Now we move on to the next activity which is Seeing Things in 3D.
They provided us with pictures that look somehow distorted with the naked eye and each line has three different colors.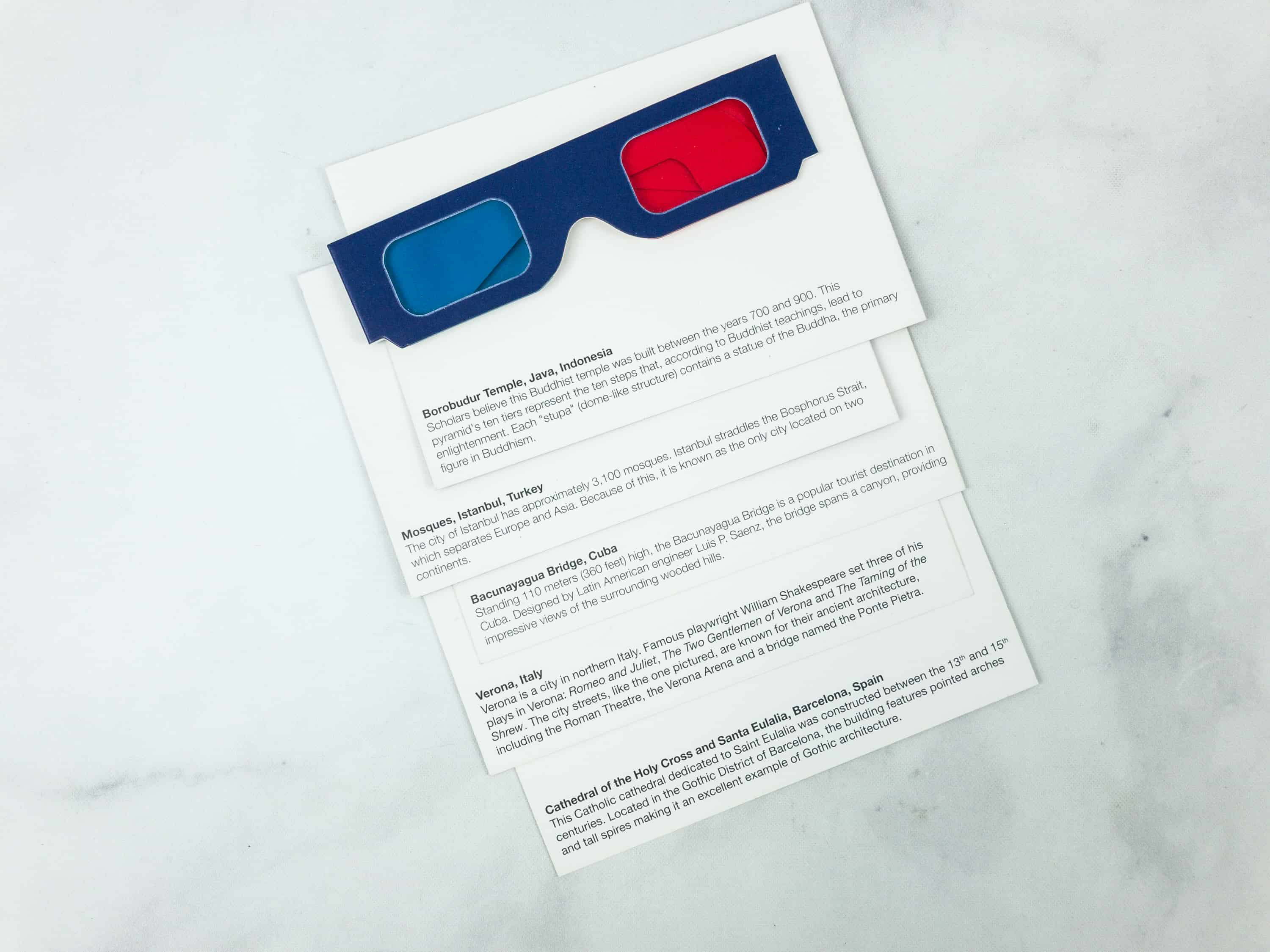 They also gave us 3D glasses to see the images properly. Each card has information about different places at the back.
My son tried out the glasses!
The third activity is called Blended Pictures and it gives us a sneak peak on how animation works. Kids are especially curious about how to make cartoons animated.
These are the papercrafts and the stick needed for our blended pictures.
My daughter attached each set to the stick and twisted it until she saw the blended and animated effect of the pictures.
We are in for a show with 6 sets of blended pictures. It's like magic but you now know how it works. She made loads of these and totally loved everything about this!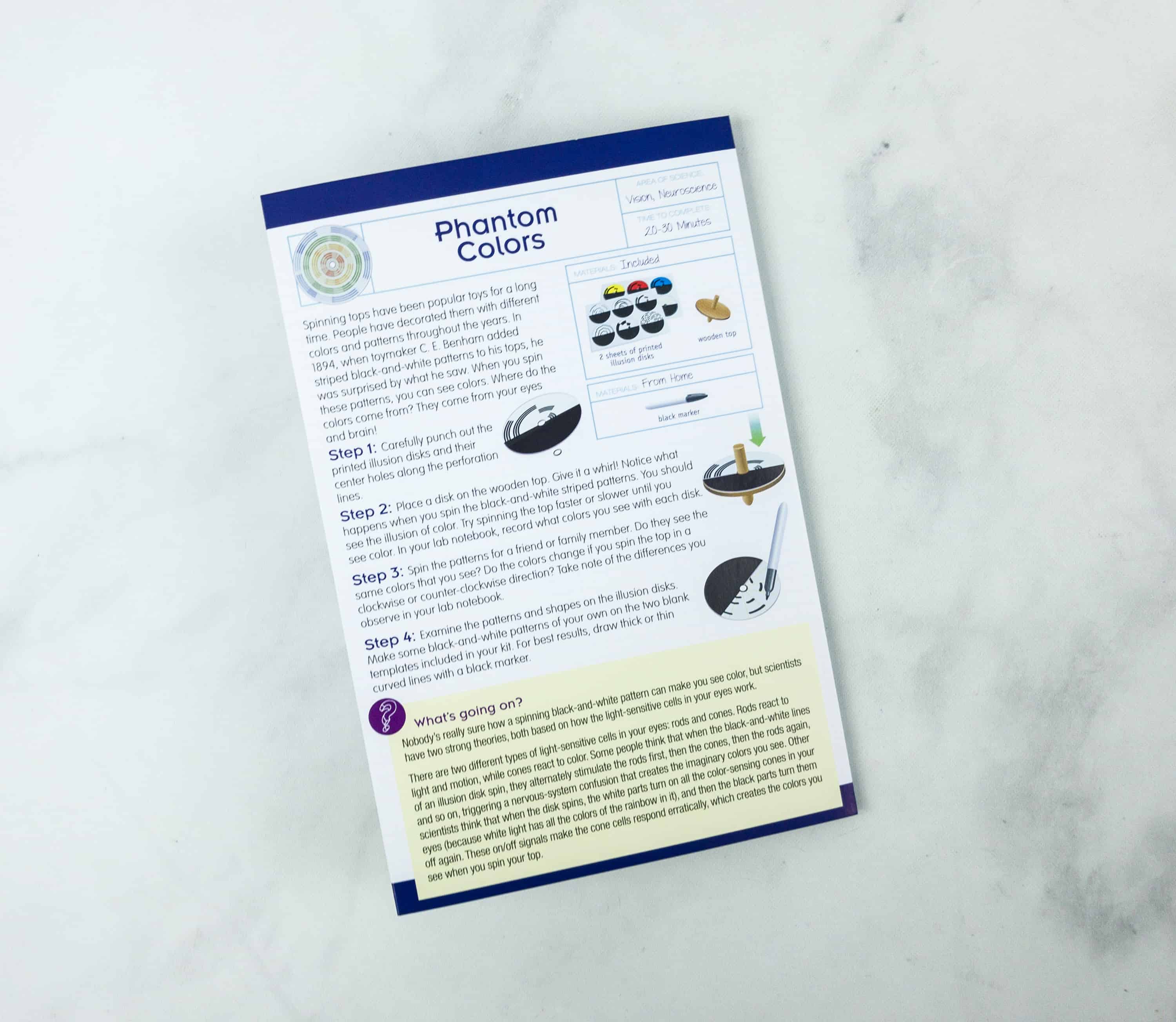 Last but not the least, we are going to see the illusion of broken images on the spinning tops. The fourth and last activity is called Phantom Colors!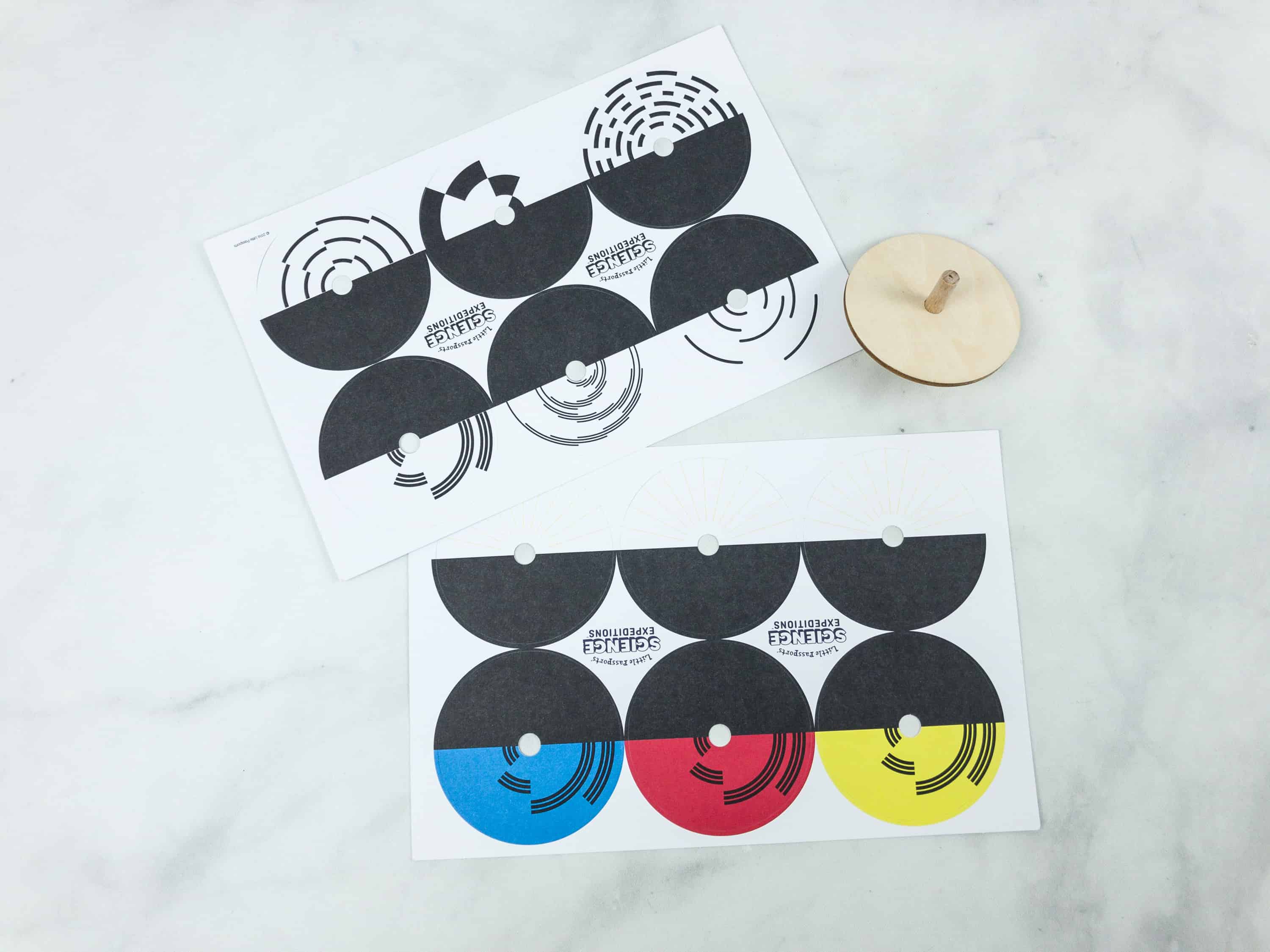 We have a bunch of sets that have different patterns on it. They even gave us three circles to draw on so we can make our own pattern and see how it looks like when it spins. Just remove this and stick it to the spinning top and start to unravel the illusion mystery.
She read the instructions and tried our very first pattern. I caught it in the camera while it is spinning.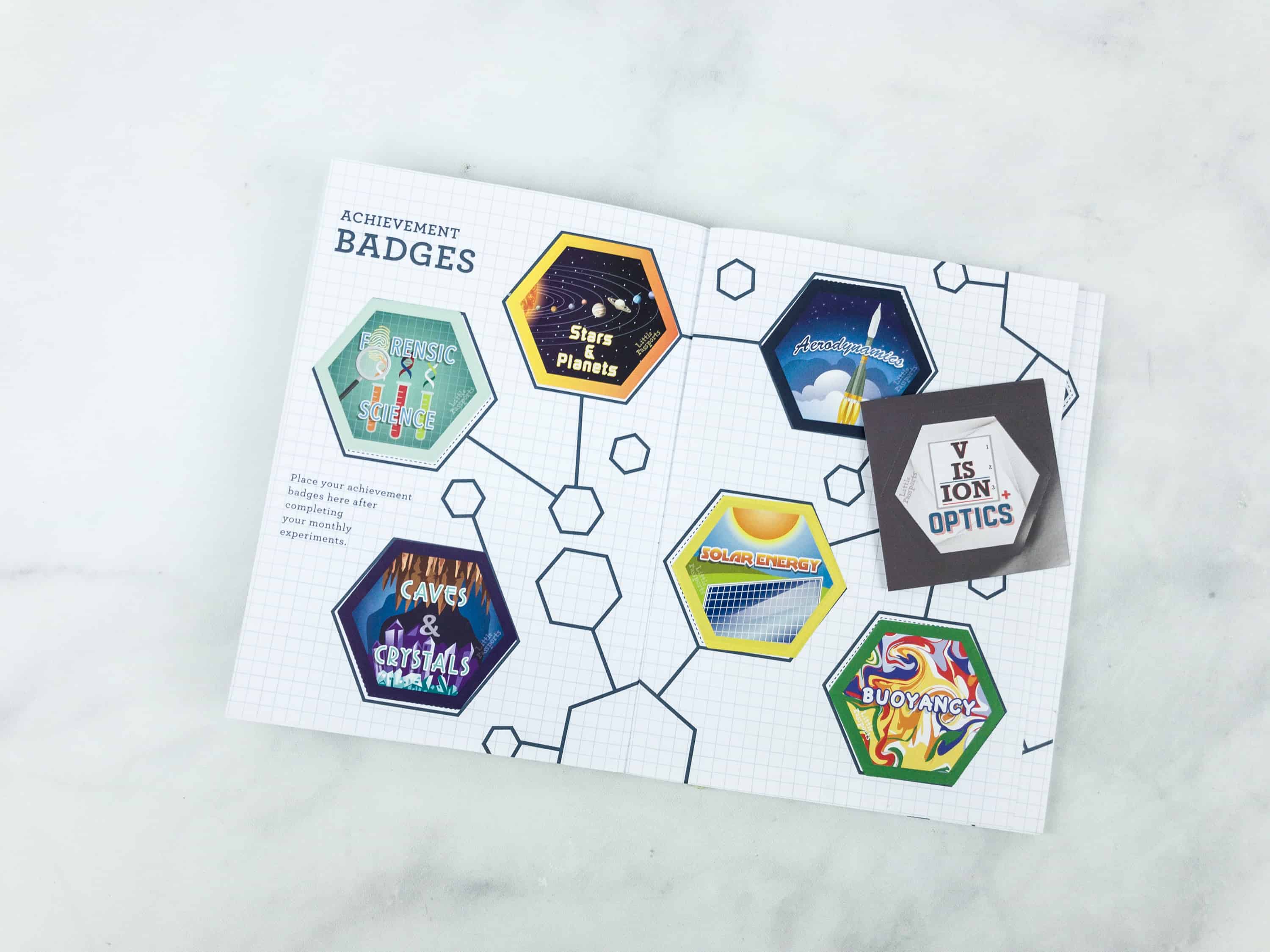 Wow! We are on our 7th sticker! The two-fold pages are full!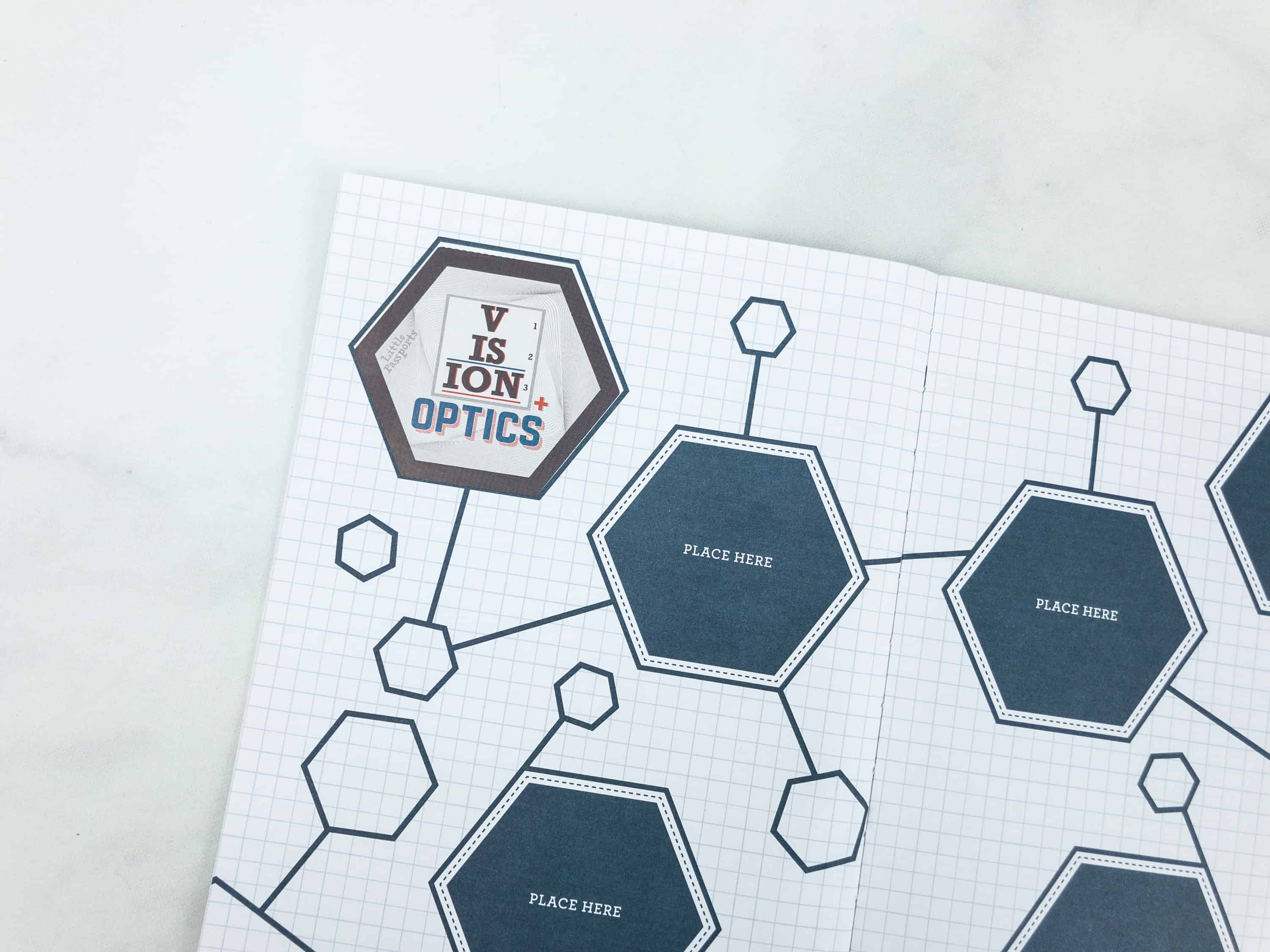 We put the 7th sticker on the third page. It's very fulfilling to see that the end of the year is nearing and we learned so many things in the past few months, thanks to Little Passports Science Expeditions.
There are not so many physical activities that we did this month because we were looking at things, but that was pretty topic specific and the book activities are challenging and interesting. If we understand the basics, we can eventually learn how the big principles operate. The topic for this month enhances kids' observation skills and keen attention to detail.
What do you think about Little Passports Science Expeditions?
Visit Little Passports Science Expeditions to subscribe or find out more!