Stitch Fix is a personal styling service. Your stylist will send you 5 pieces based on your profile for you to try on at home and hopefully fall in love with. There are no coupons for Stitch Fix but if you hit the jackpot and keep everything, you save 25% on your whole fix (read below for details).
The Stitch Fix box is sealed properly to prevent any damages.
Your return mailer is tucked right into the box. The styling fee for each box is $20, and shipping is free both ways. I put my return items out with the rest of my outgoing mail – couldn't be easier.
Here's how Stitch Fix works: fill out your style profile! This includes style, budget, what you're looking for, and you can get as detailed as you want with the notes to your stylist. It really really does help to provide notes to what you're seeking, and a Pinterest board if you have one!
Can't wait to try my stylist's picks!
Every box includes a set of styling cards with suggestions on how to wear the particular item. The styling cards have changed a bit – before they showed a dressier and less dressy version, now they're featuring multiple sets of accessories to pair with the garment, or 2 entirely different looks, but not necessarily dressed up and dressed down.
I find the styling cards very helpful. I am not a naturally good-at-fashion person and these help a LOT. Even if I don't keep the pieces I use them as inspiration – like my own personal fashion editor!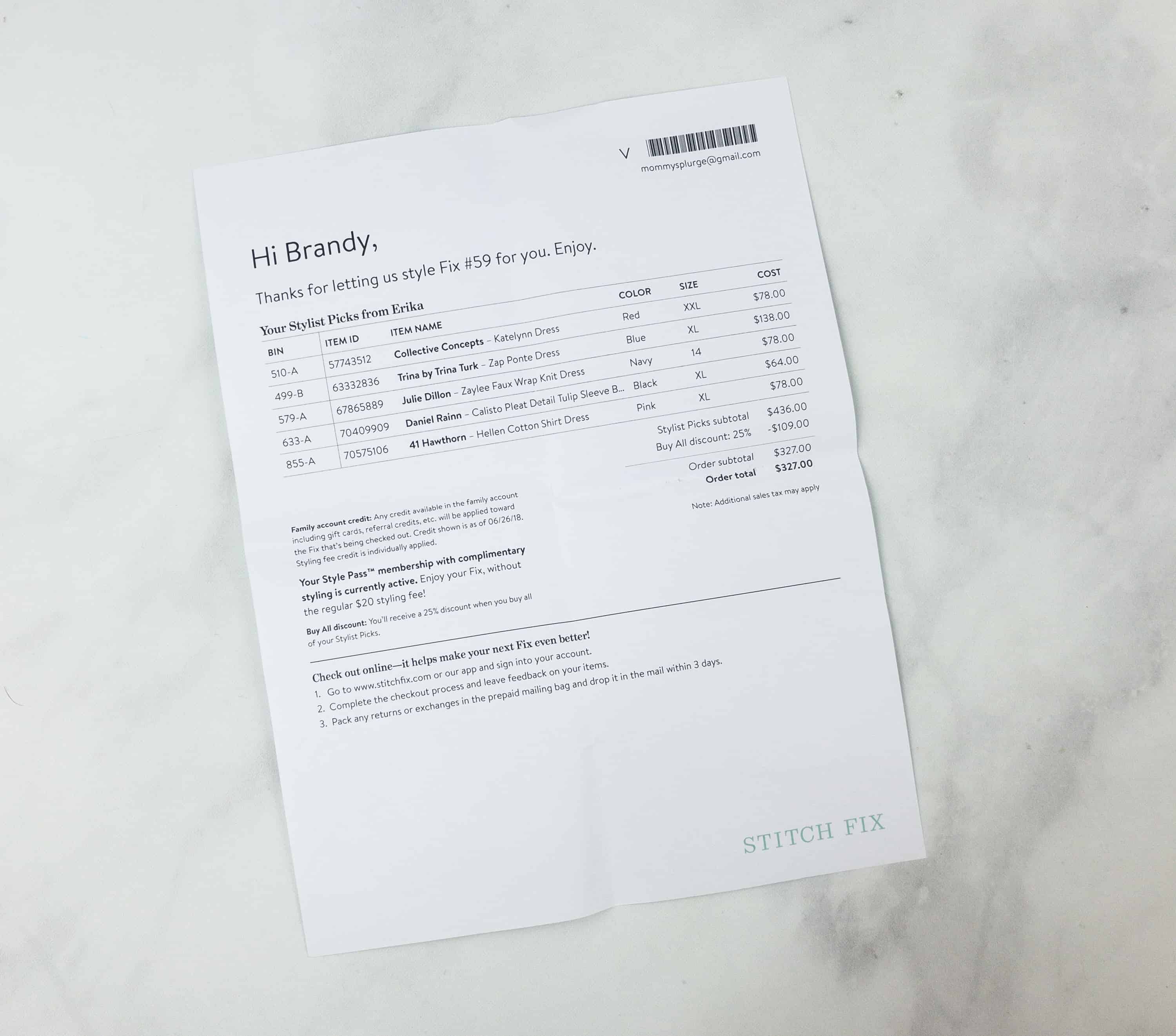 You will also receive a separate paper with a list of your items. You'll be charged a $20 styling fee and shipped five items to try on at home. If you keep anything your styling fee will be applied to your order, but if you don't, you will pay the $20 fee.
Items are always well-packaged!
The styling fee is so worth it – I never go clothes shopping anymore. I just wait for my fix! If you keep everything you get a 25% discount, so it pays off to be specific on your style profile. You will check out and get charged to your Stitch Fix account. Return the pieces you don't want in the prepaid mailer (free shipping!).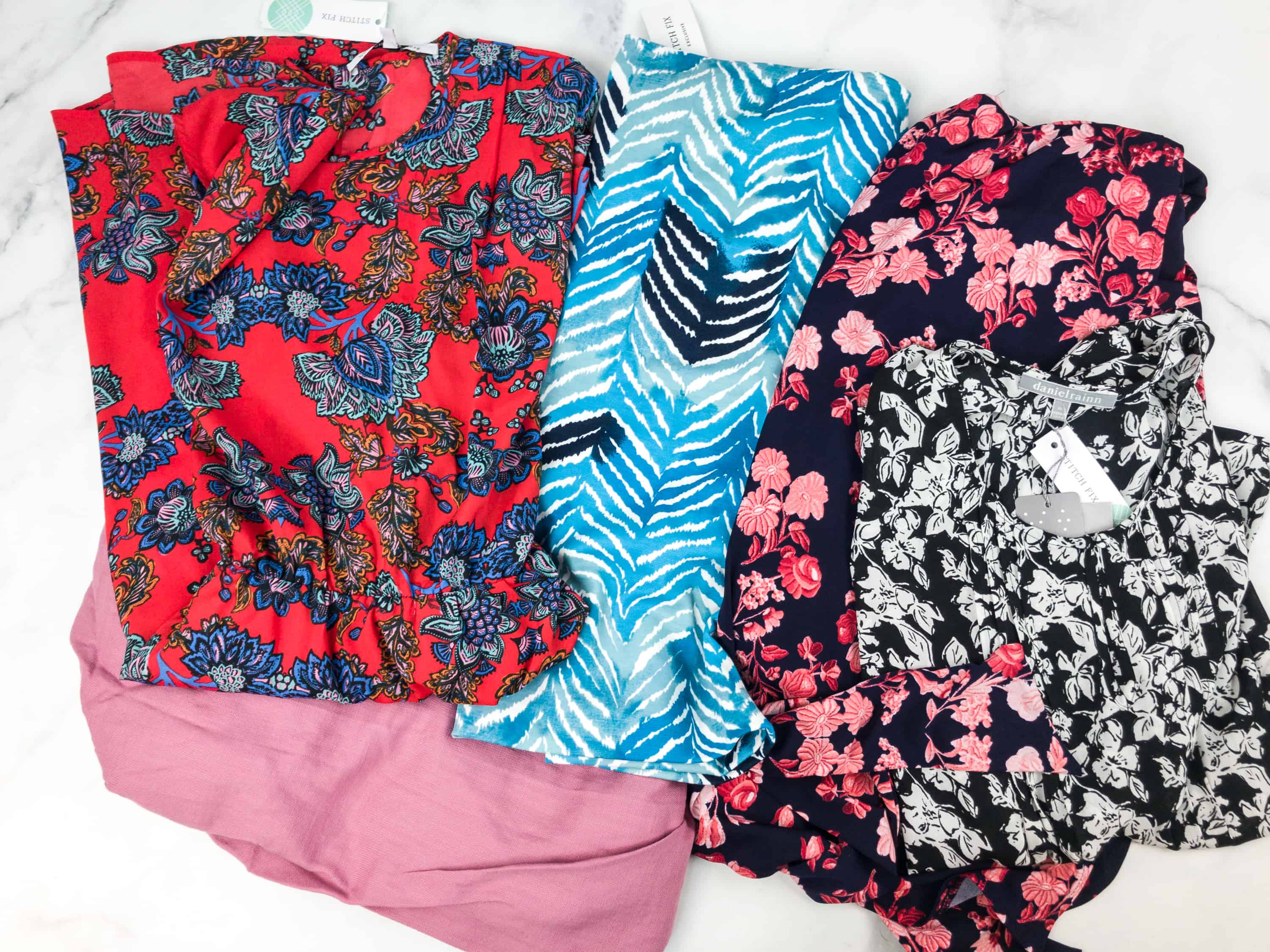 Everything in my July 2018 fix.
Daniel Rainn Calisto Pleat Detail Tulip Sleeve Blouse ($64) The design of this blouse is really nice. The tulip sleeves feel so elegant, and although the pleats are barely noticeable with the prints, it still looks great!
It's loose, it's comfy and great with leggings or denim bottoms.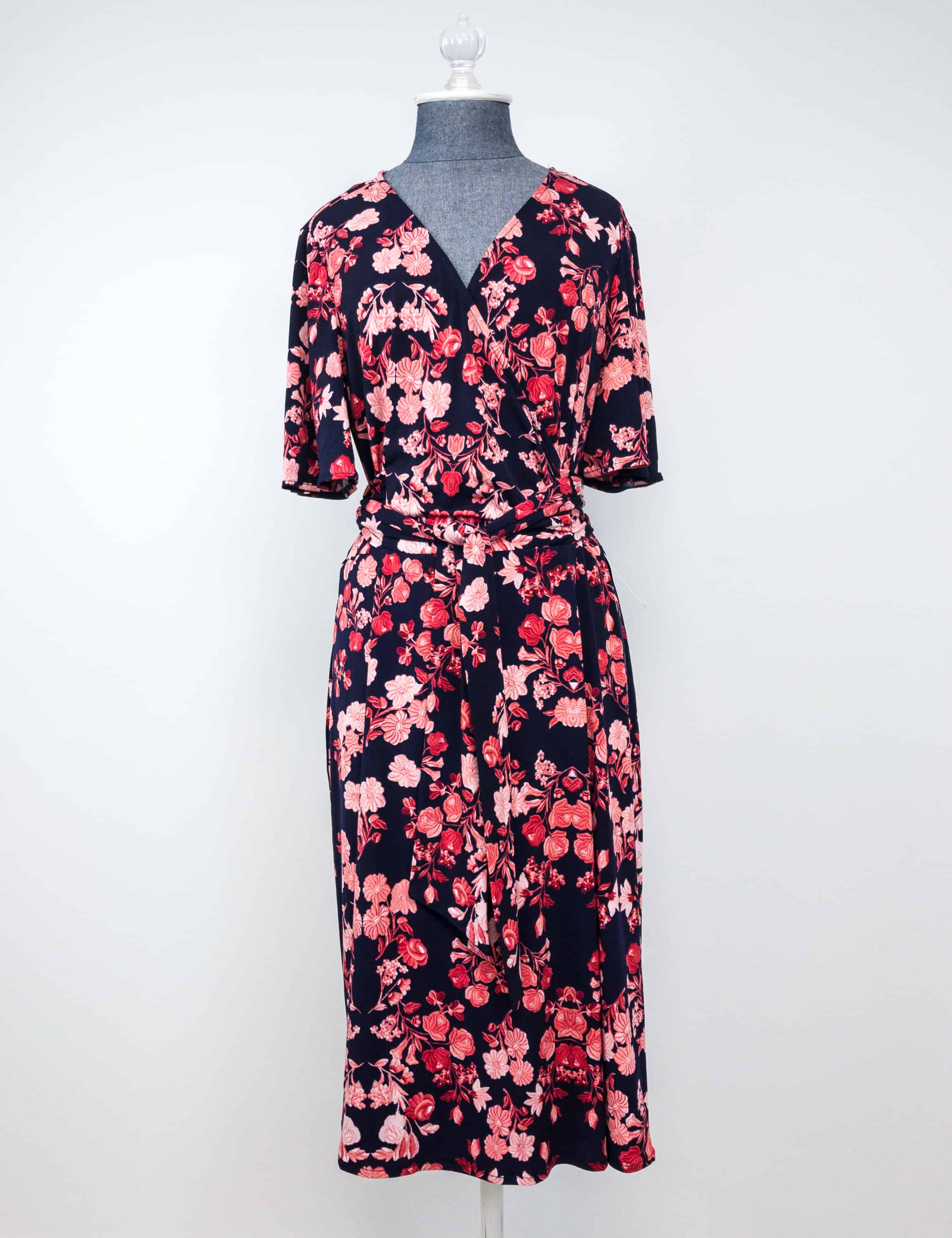 Julie Dillon Zaylee Faux Wrap Knit Dress ($78) Wrap dresses never really go out of style. They just get an upgrade, like this one from Julie Dillon. First of all, I love the print. The pink floral print stands out. and since it is a wrap dress, it hugs my figure nicely.
It will look great with strappy sandals, or even a pair of fancy boots.
Trina By Trina Trunk Zap Ponte Dress ($138) What I like about this dress is that it comes in a refreshing blue watery print. It flowy and comfy, just the right outfit for hot summer days!
It feels soft on the skin and it is quite comfortable. I love it!
Collective Concepts Katelynn Dress ($78) It's another dress in bright red with floral prints. It looks groovy, to be honest, and I love that it is a striking dress.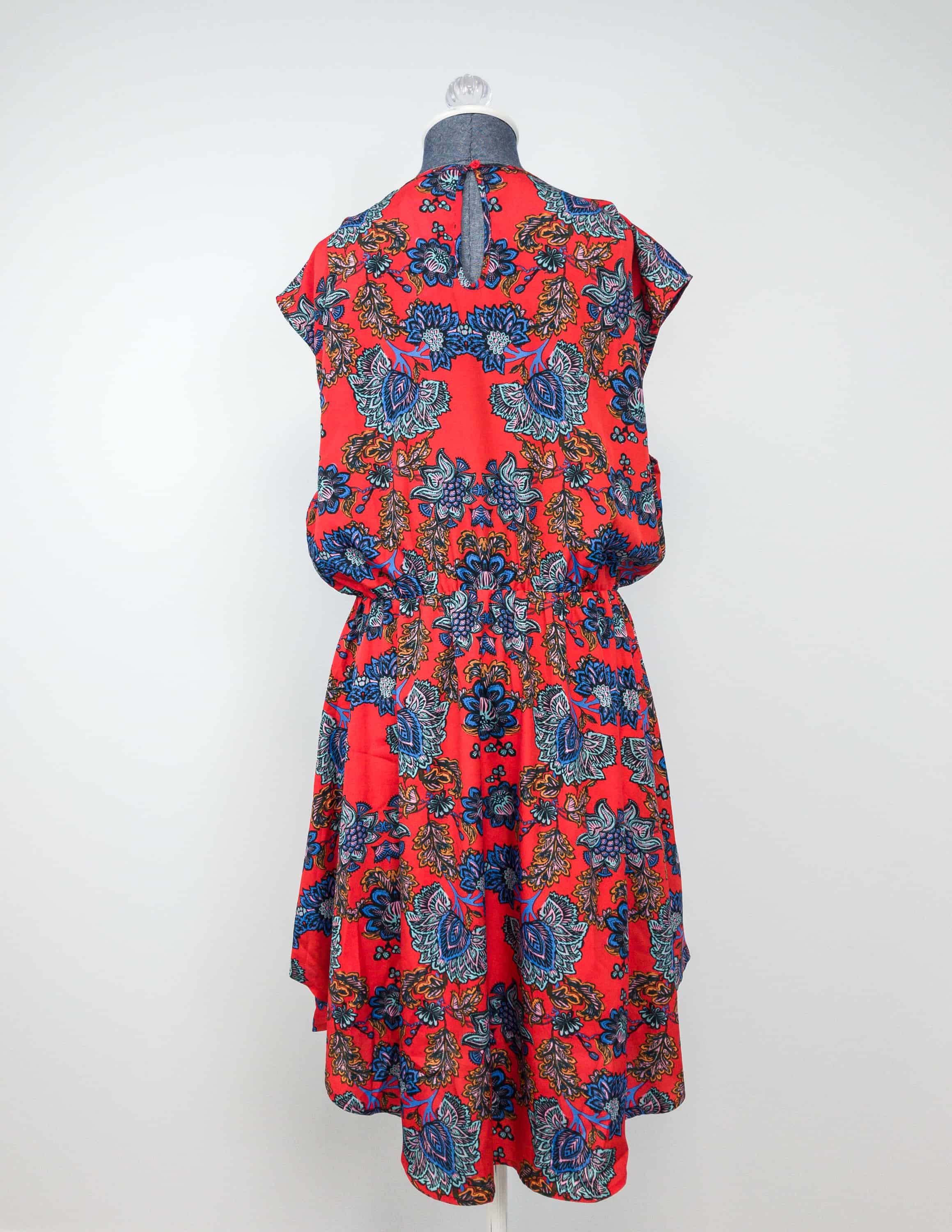 Its gartered waist adds more definition to the dress. It's best paired with strappy sandals but even flip flops will do when you wear this while strolling at the beach. My favorite this month for sure!
41 Hawthorn Hellen Cotton Shirt Dress ($78) This cotton shirt dress can be tightened on the waist. I love that it's in pink and that I can roll up the long sleeves. So lovely!
You can wear it loose or cinched at the waist, you can do as you please.
I love the design of the sleeves because they are buckled up nicely. The fabric is light and breezy.
This month's Stitch Fix has all sorts of awesome clothes for me and they really fit my sense of style too. I love that the clothes all come in cool colors and that they can be easily worn with any type of shoes as well. Most of what I received are dresses and I'm not complaining, they're great for summer wear!
What did you get in your Stitch Fix this past month?