Happy Mail is a monthly stationery subscription. Subscribers get $50 (retail value) of stationery for $27 per month. You also get extra goodies like notepads, stickers, journals, and other goodies.
The cards from Happy Mail are printed and not letterpress.
Everything I received for July 2018!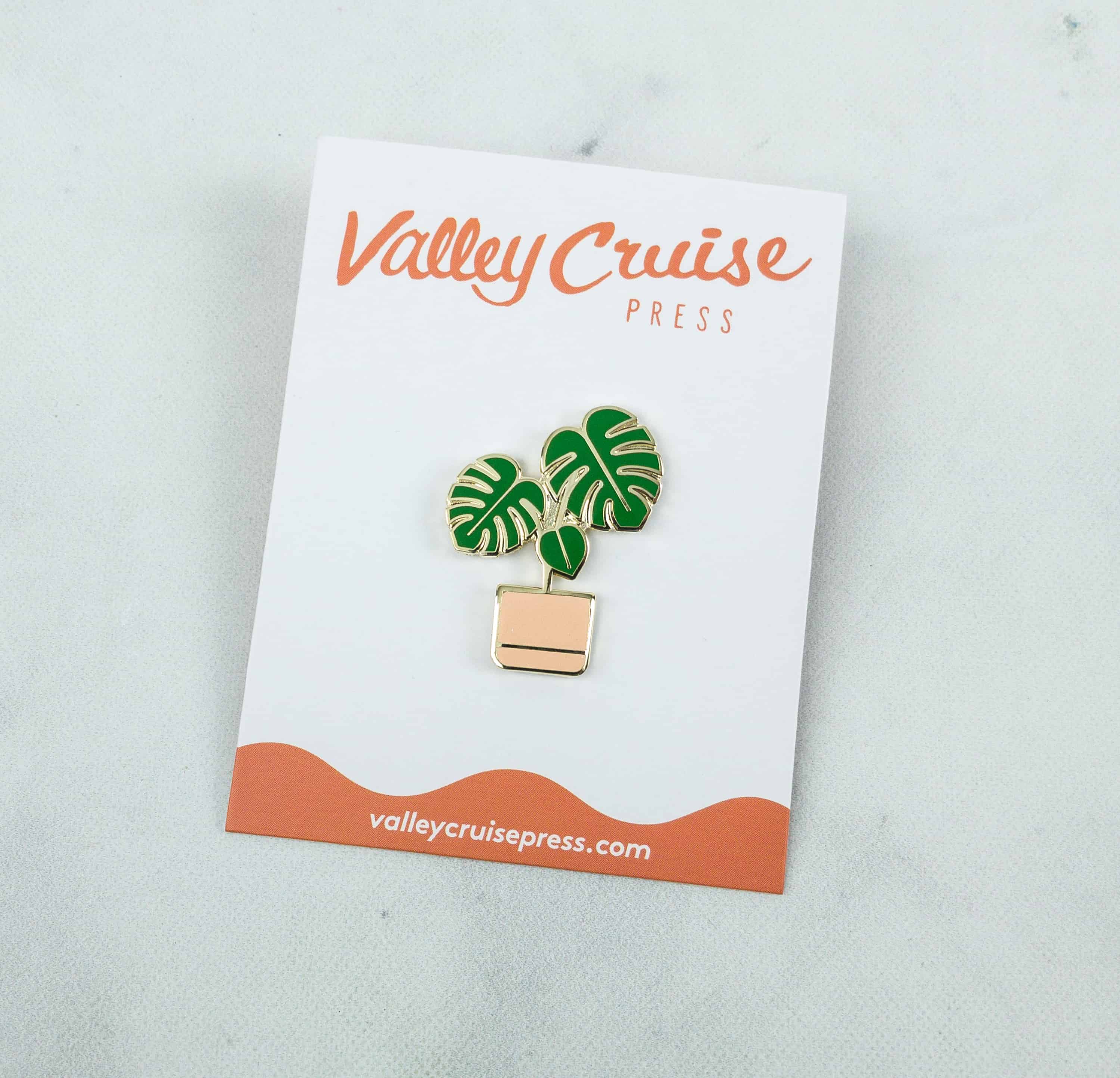 Valley Cruise Monstera Enamel Pin. The cute enamel pin features palm leaves in a pot.
It can be pinned on a bag, jacket, or simply displayed for that tropical vibe!
Summer Fun Stickers. The sticker sheet screams summer! There's sunglasses, the sun, some flowers, and other summer related items. These are perfect for decorating journals or planners.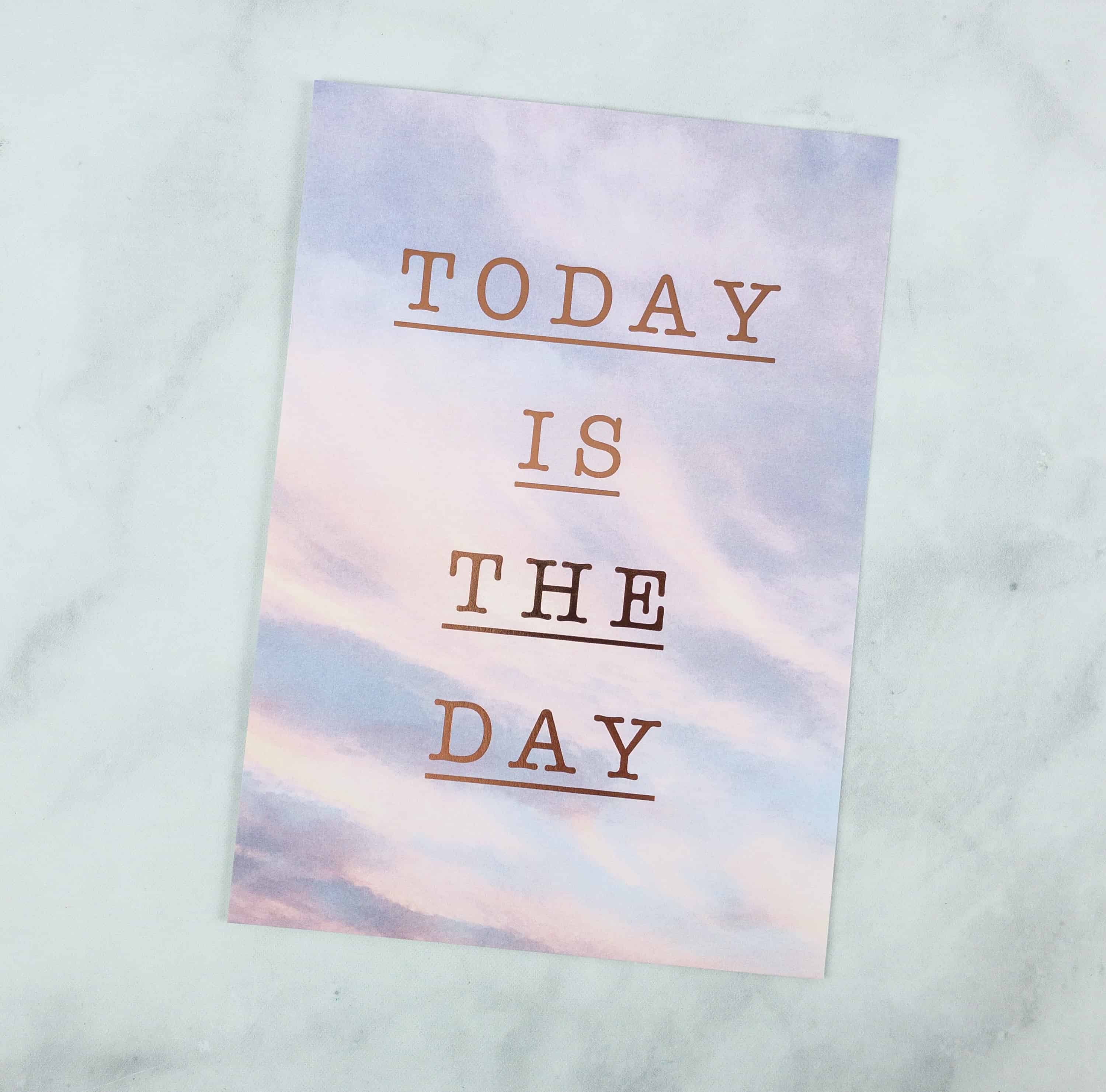 Today Is The Day Copper Foil Print. It's a simple print with a copper foil design that says "today is the day." Great cube decor!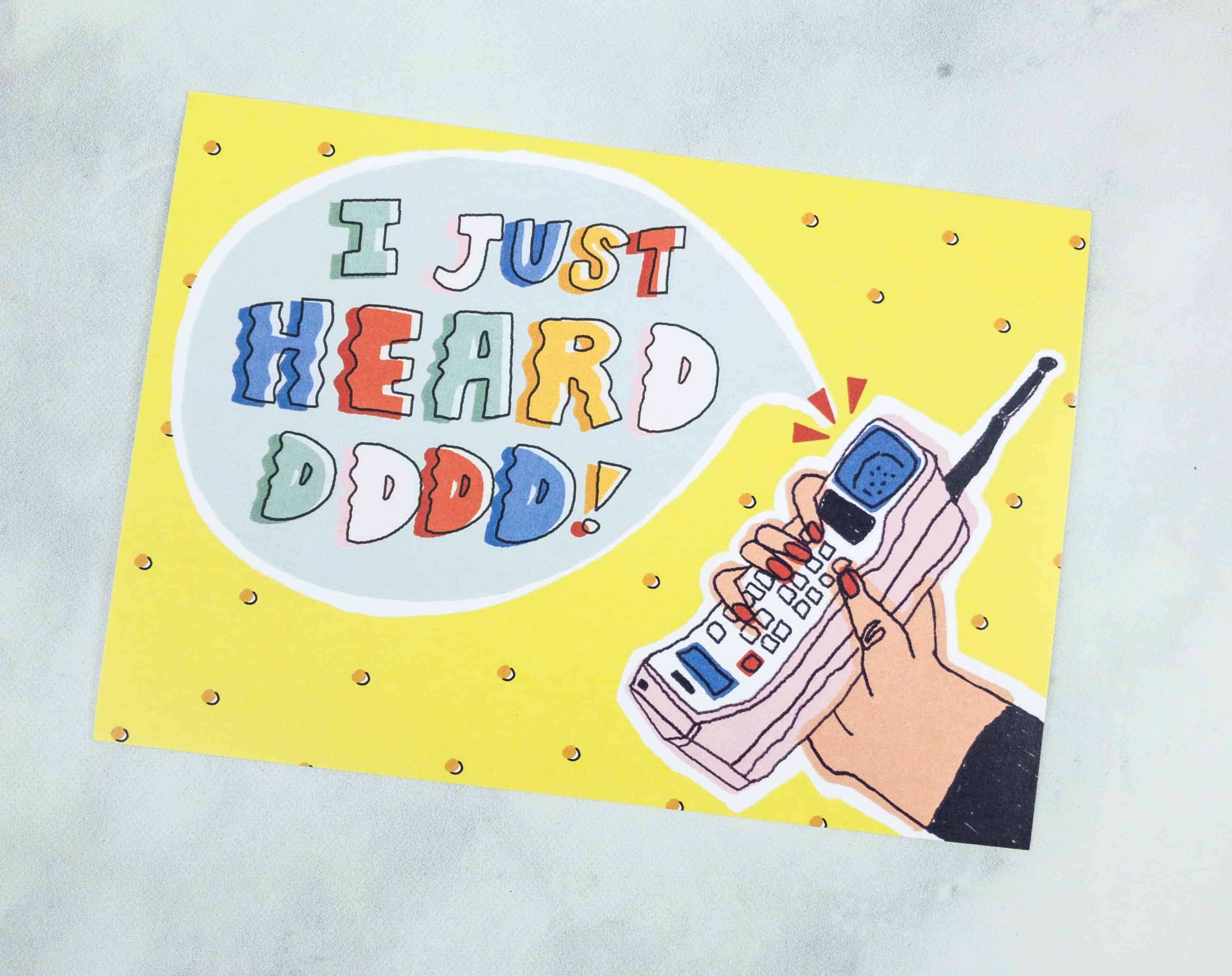 I Just Hearddddd! Postcard. It's a cute and creative congratulatory postcard. The design is kind of retro, and I like it.
The back has blank space for you to write a short message.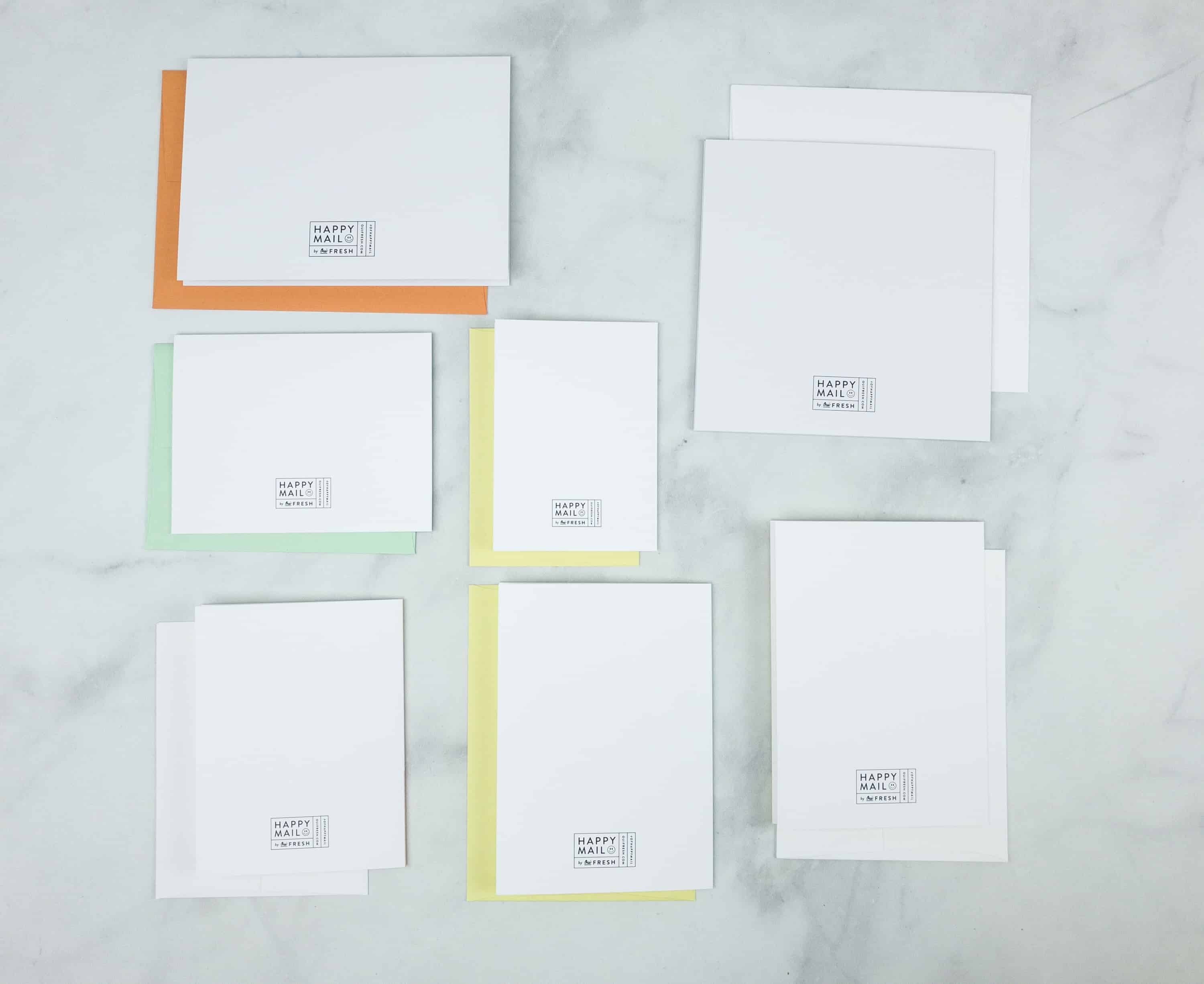 All the greeting cards have the logo of Happy Mail at the back. They also come with envelopes.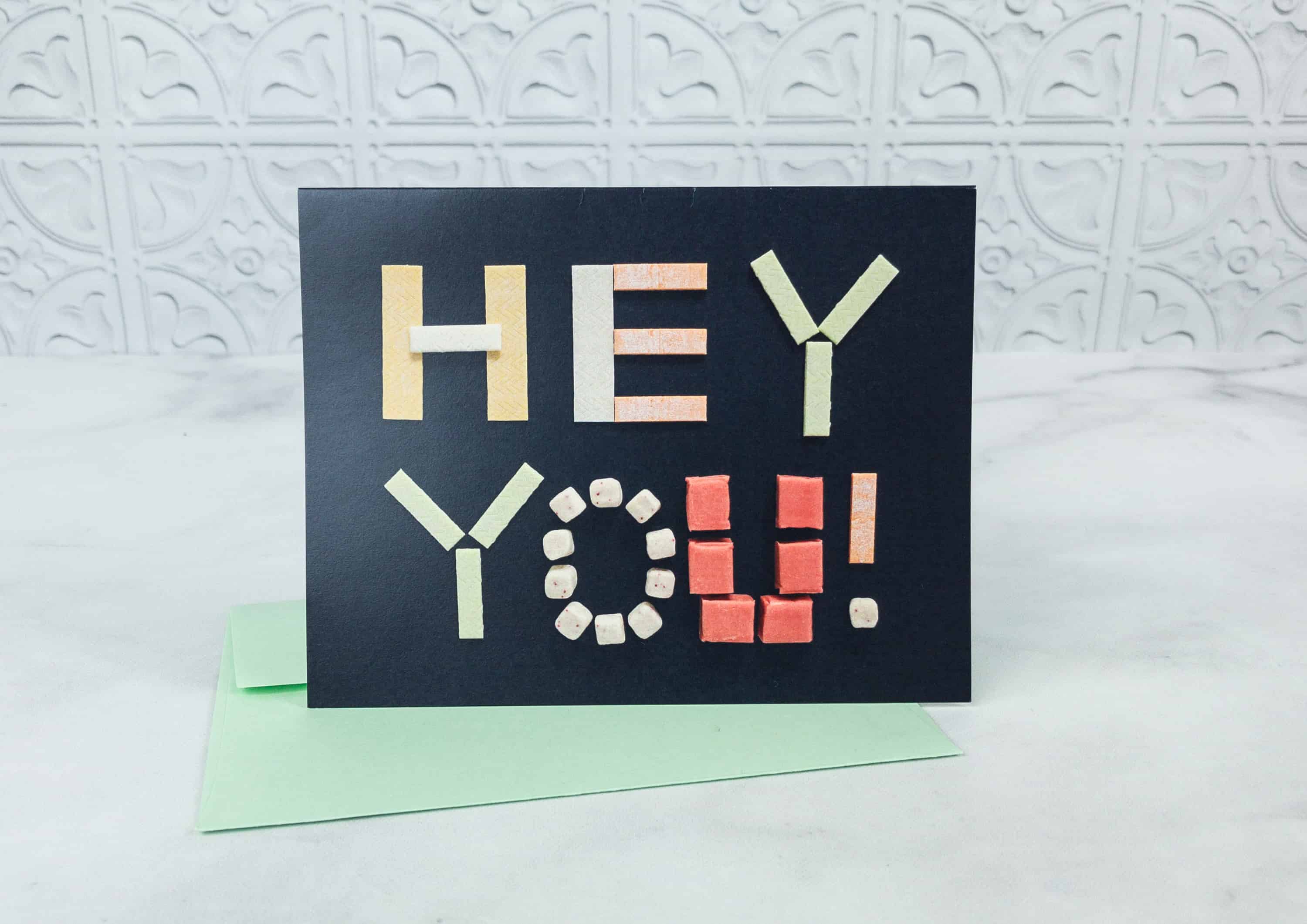 Hey You Birthday Greeting Card. The font design are pieces of gum cut and arranged to look like letters. This skeeves me out.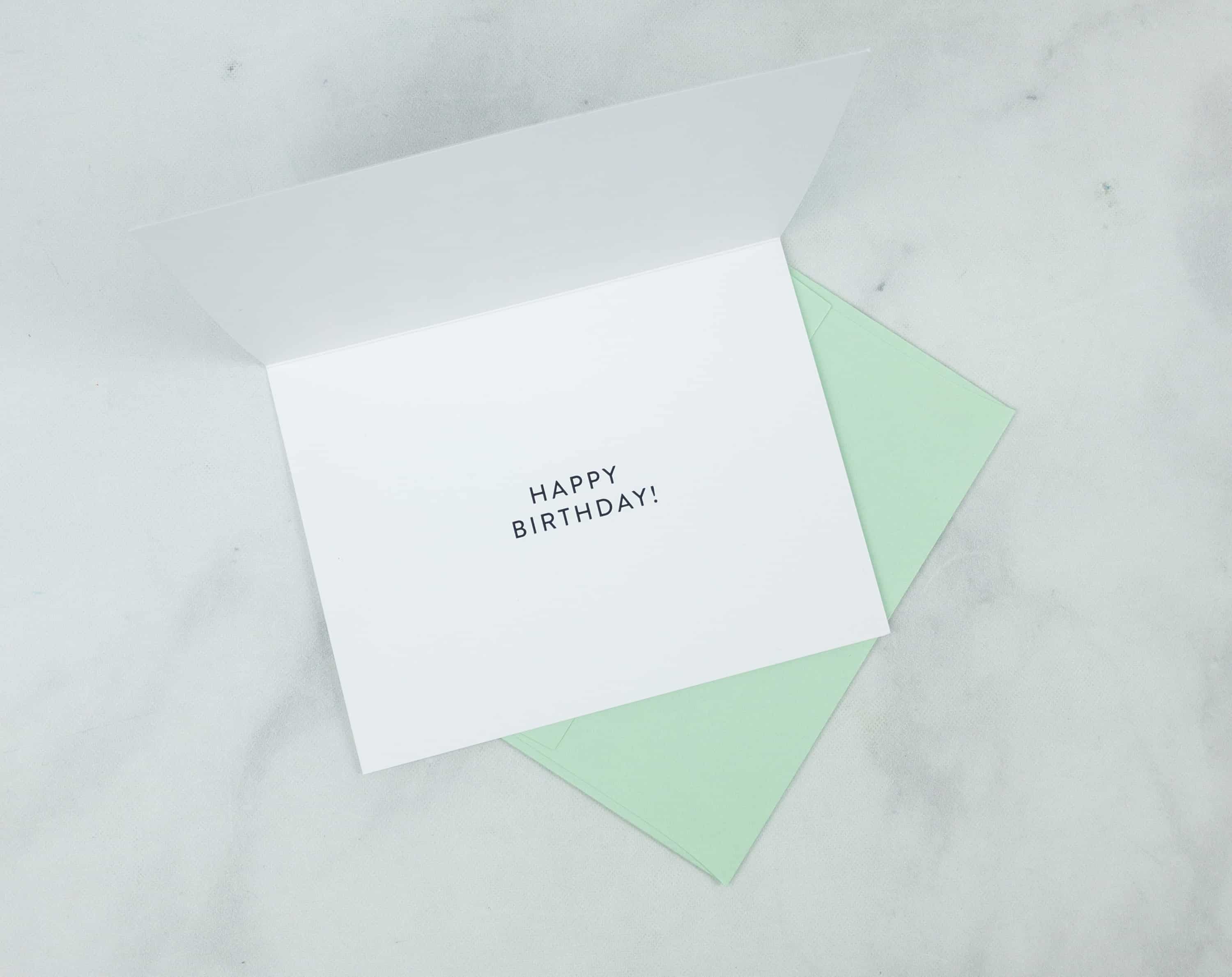 Inside the card, it says "happy birthday!" smack smack smack? Yeah this isn't for me.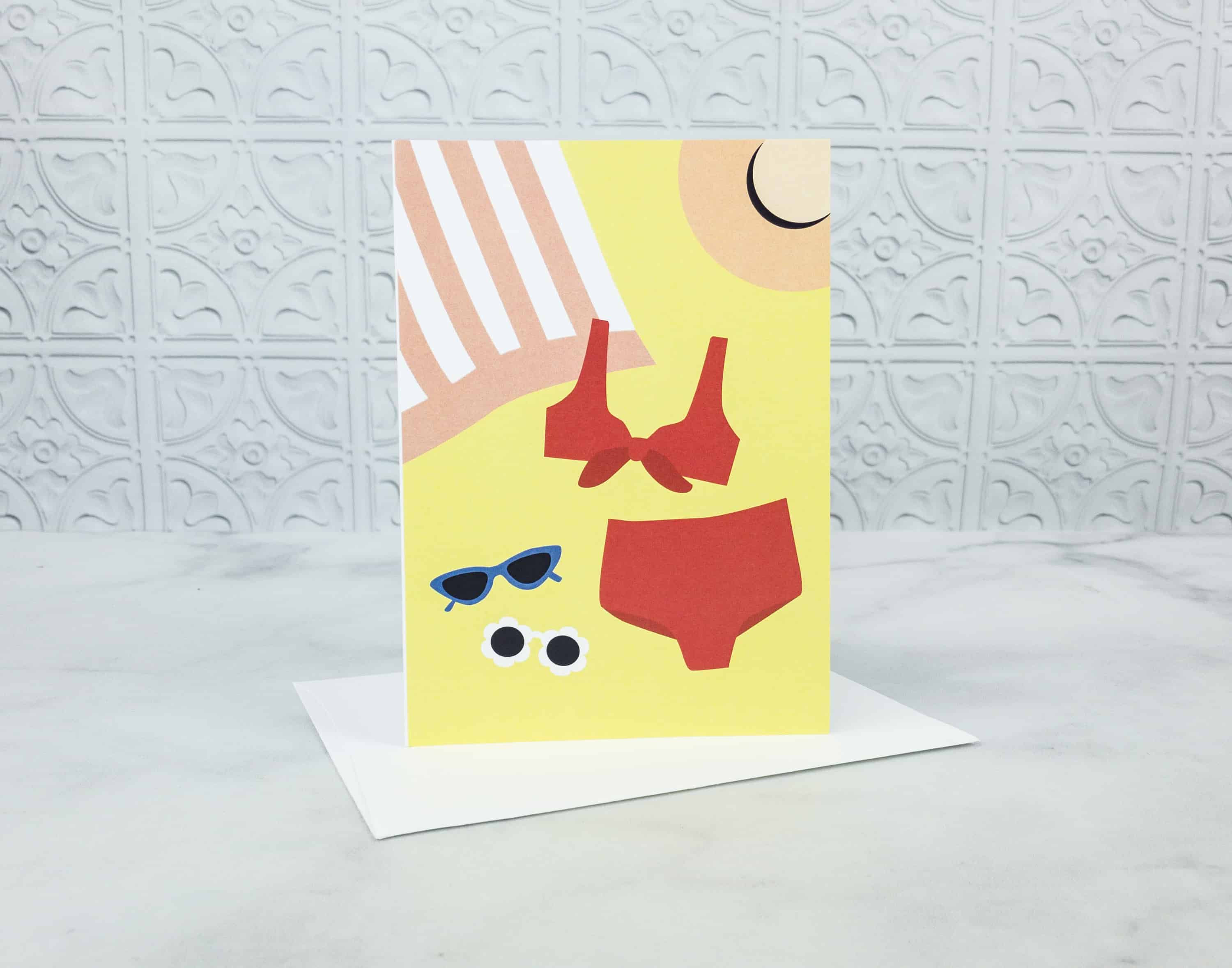 Summer Essentials Card. A hat, a towel, a swimsuit, and two pairs of sunglasses are featured on this summer themed card. I like its bright colors!
Inside, it says "beach please!"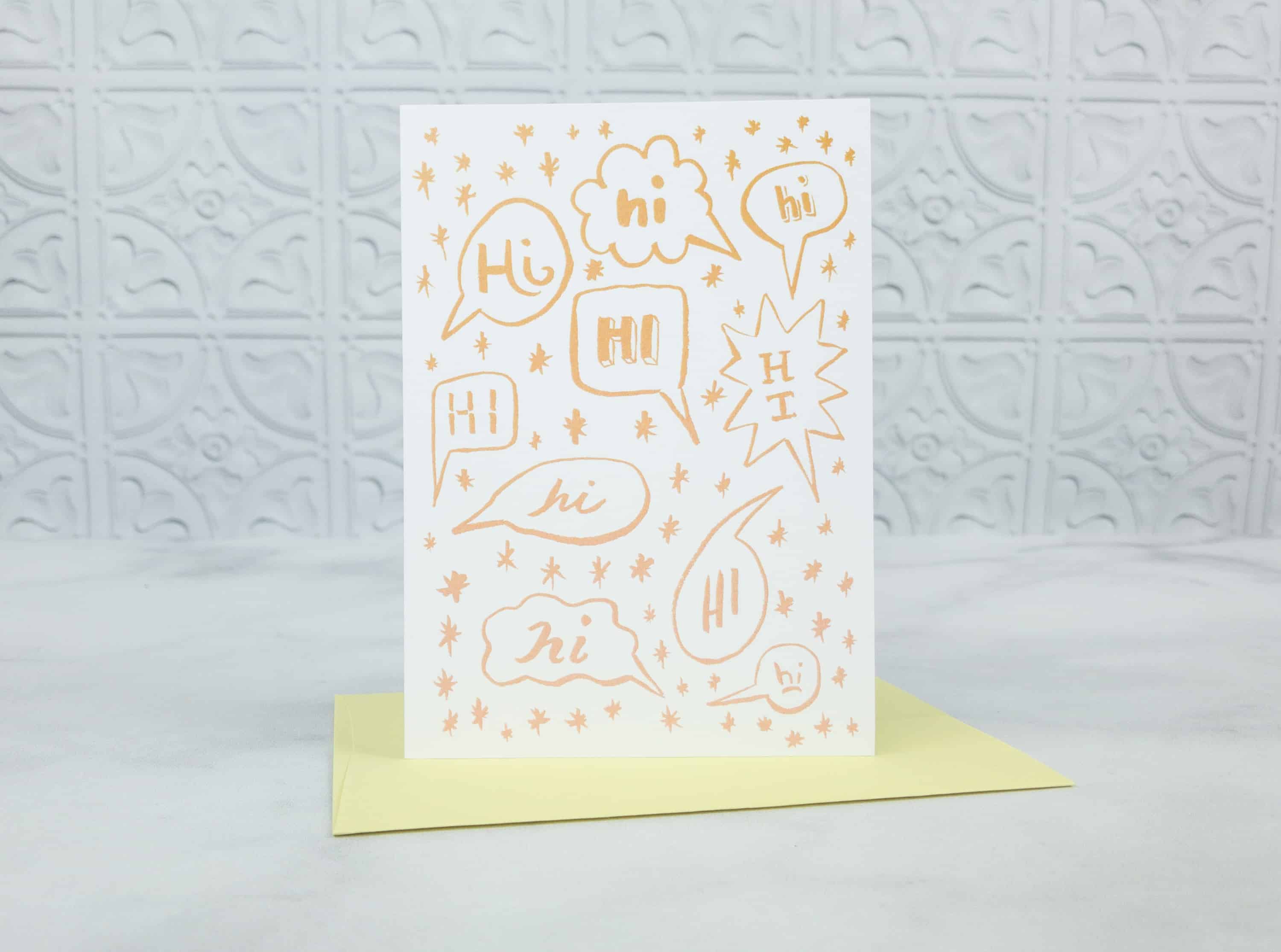 Hi Greeting Card. Cute and fun, this card says hi in different doodle-like fonts.
One Day At A Time Greeting Card. This is the perfect card to use if you want to cheer up somebody, whether he or she is sick or just having a bad week.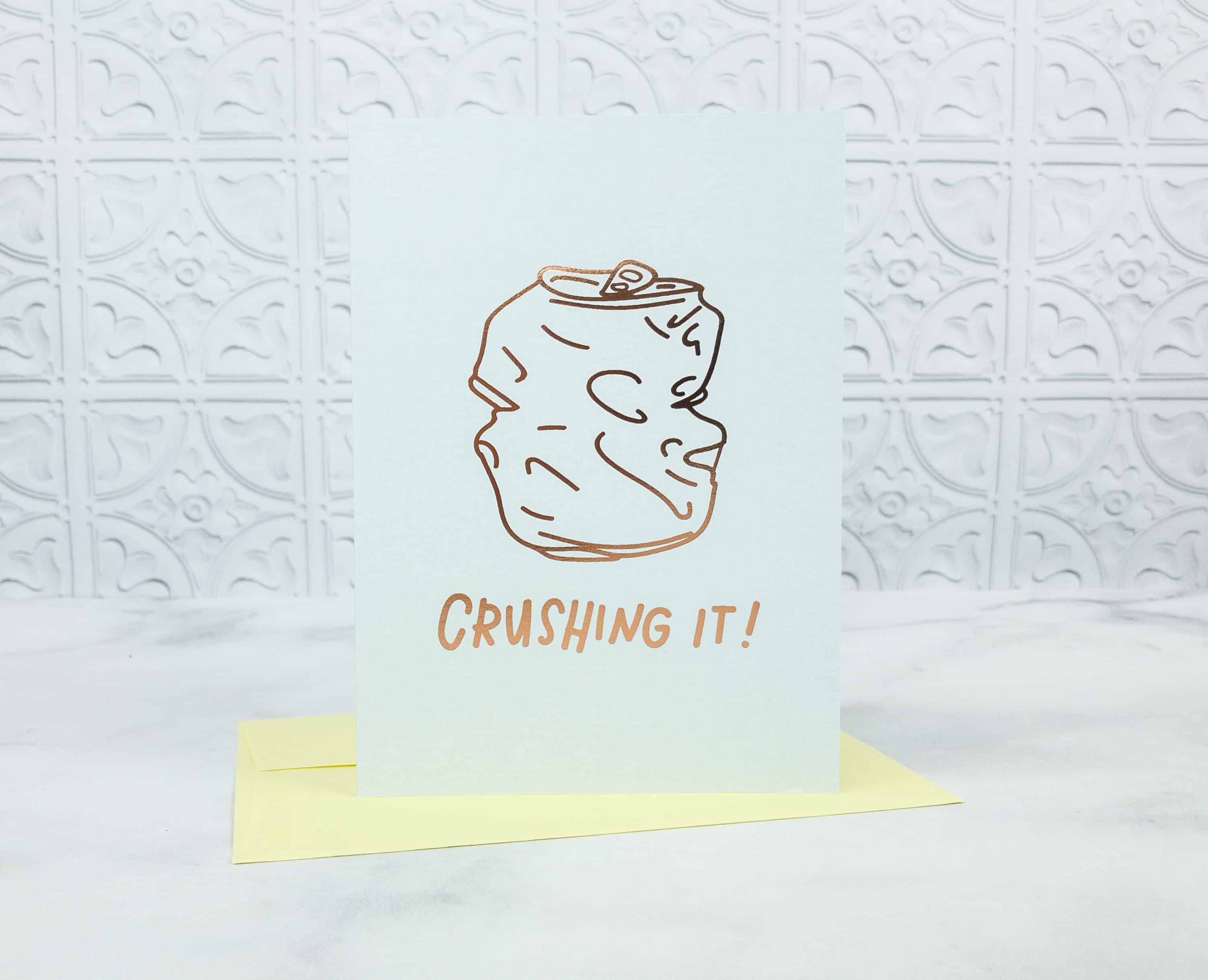 Crushing It Copper Foil Card. Featuring a copper foil design, this card is such an awesome way of acknowledging someone's hard work.
That Was So Cool Of You Greeting Card. Telling someone how cool they are has never been this cool. The retro color of this card makes it really stand out!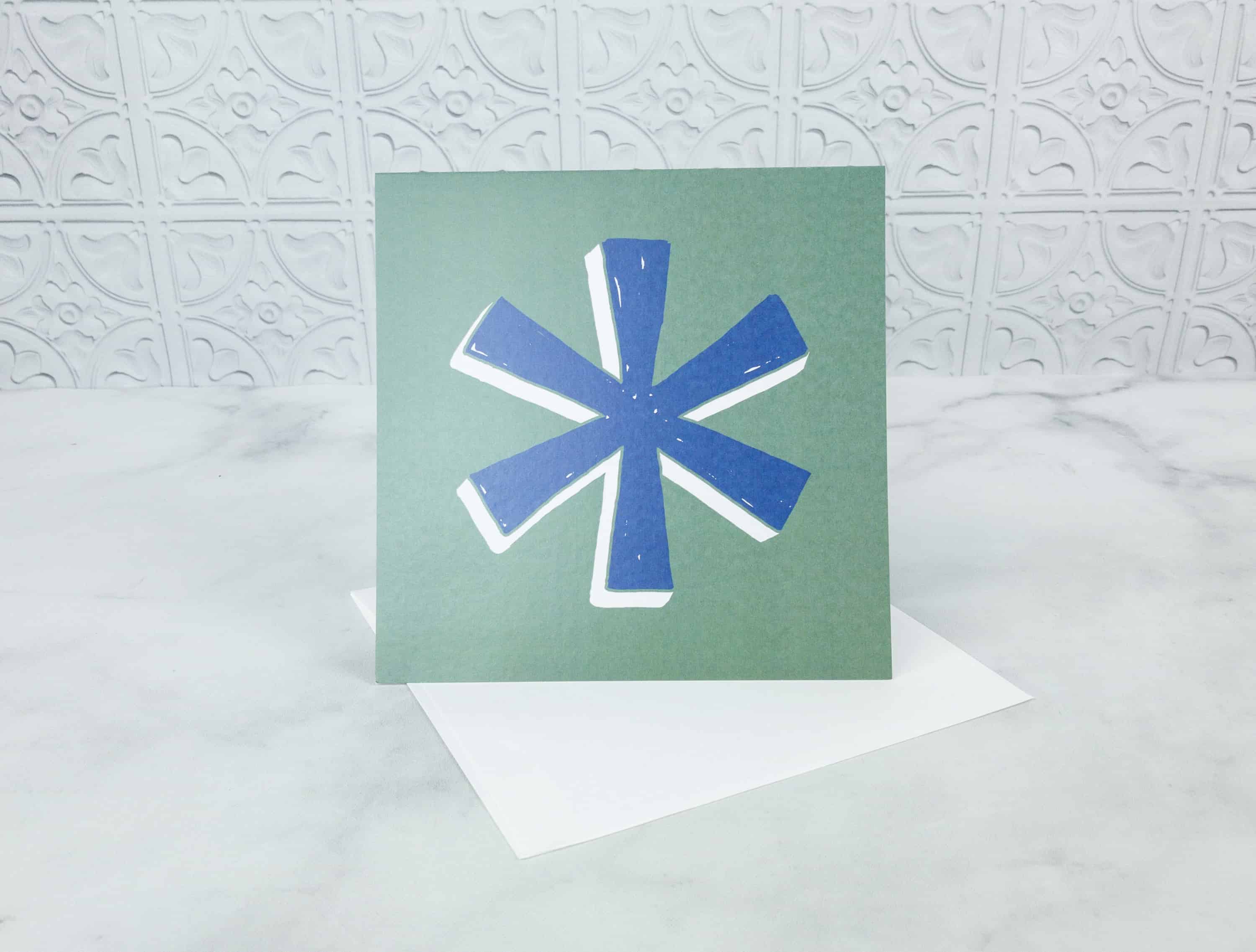 Asterisk Greeting Card. The card features a blue asterisk with white outlines on a green background. It would be a nice "just because" greeting card.
Happy Mail encourages you to keep in touch with those people who matter through the various cards that they offer. I love that every month I get to have different cards to keep or to send. The copper foiled cards were the highlight because they are always stylish for me but I wasn't feeling some of the other cards this month – especially the gum card. At least it wasn't pre-chewed? The enamel pin was a highlight for me this month, but I'd prefer my highlights to be stationery for this subscription.
What do you think about this stationery subscription?