Dollar Shave Club is a men's shaving monthly subscription, though there's nothing stopping ladies from using their blades. You can get a Twin razor for $3 per month, the 4x for $6 per month, or the Executive for $9 per month. Your monthly shipment is generally just a package of blades, but you can add on a variety of shaving products, and if you switch the blade or start a new subscription, your handle will be included in the box. This review covers the monthly refill pack for an Executive subscription.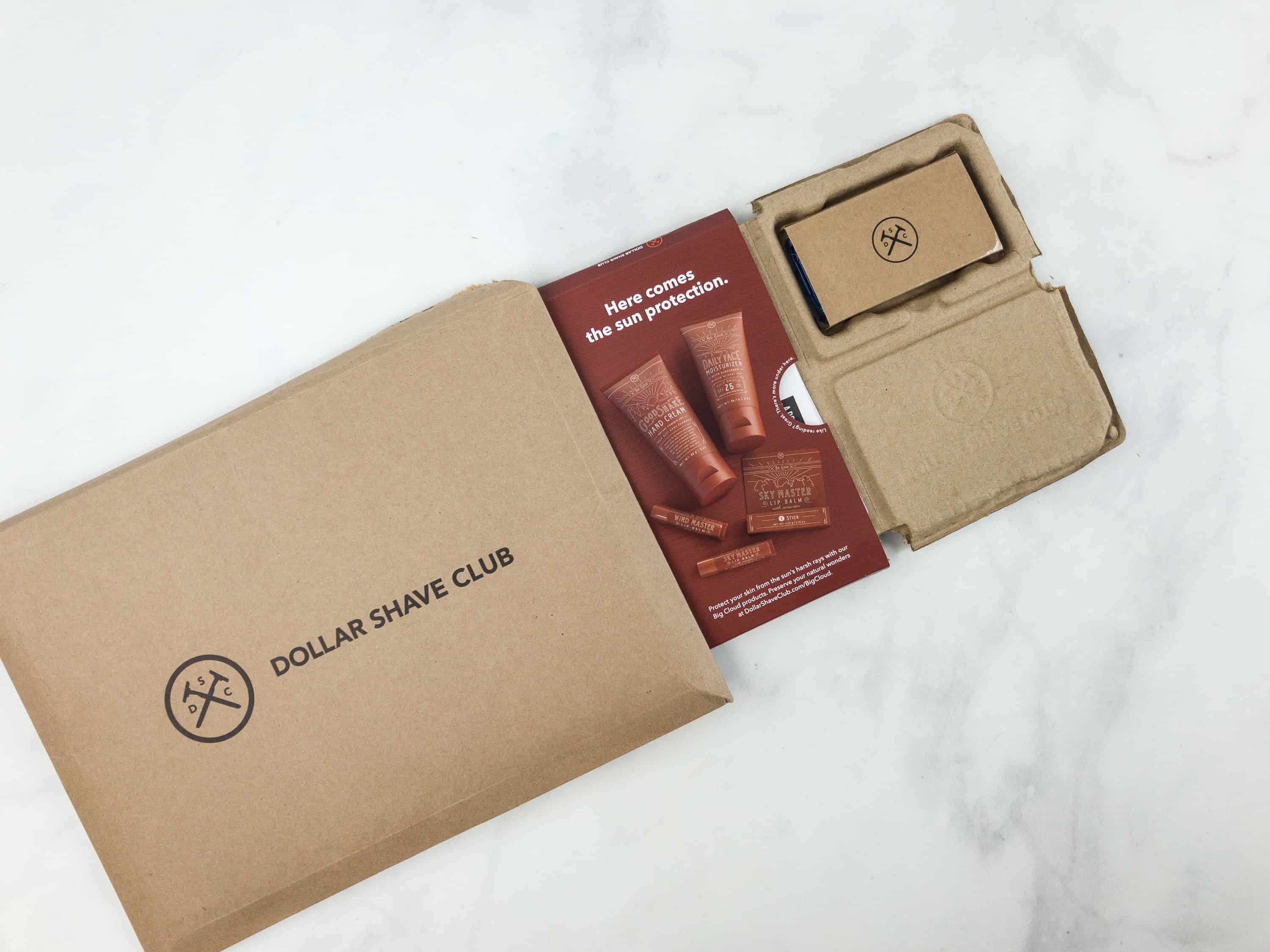 DEAL: Get your first Starter Set for $5 plus free shipping! Deal applies automatically, just VISIT AND SUBSCRIBE.
Every box, whether new kit or refill, comes with MEL Magazine, an entertaining bathroom reader.
It's full of fun stuff, very little of which pertains directly to shaving.
It does have lots of practical advice, though. This issue was Father's Day themed, so it was very dad-centric.
It has lots of good advice on health, grooming, parental, nutrition… all kinds of stuff.
There's even a full feature about sperm donation!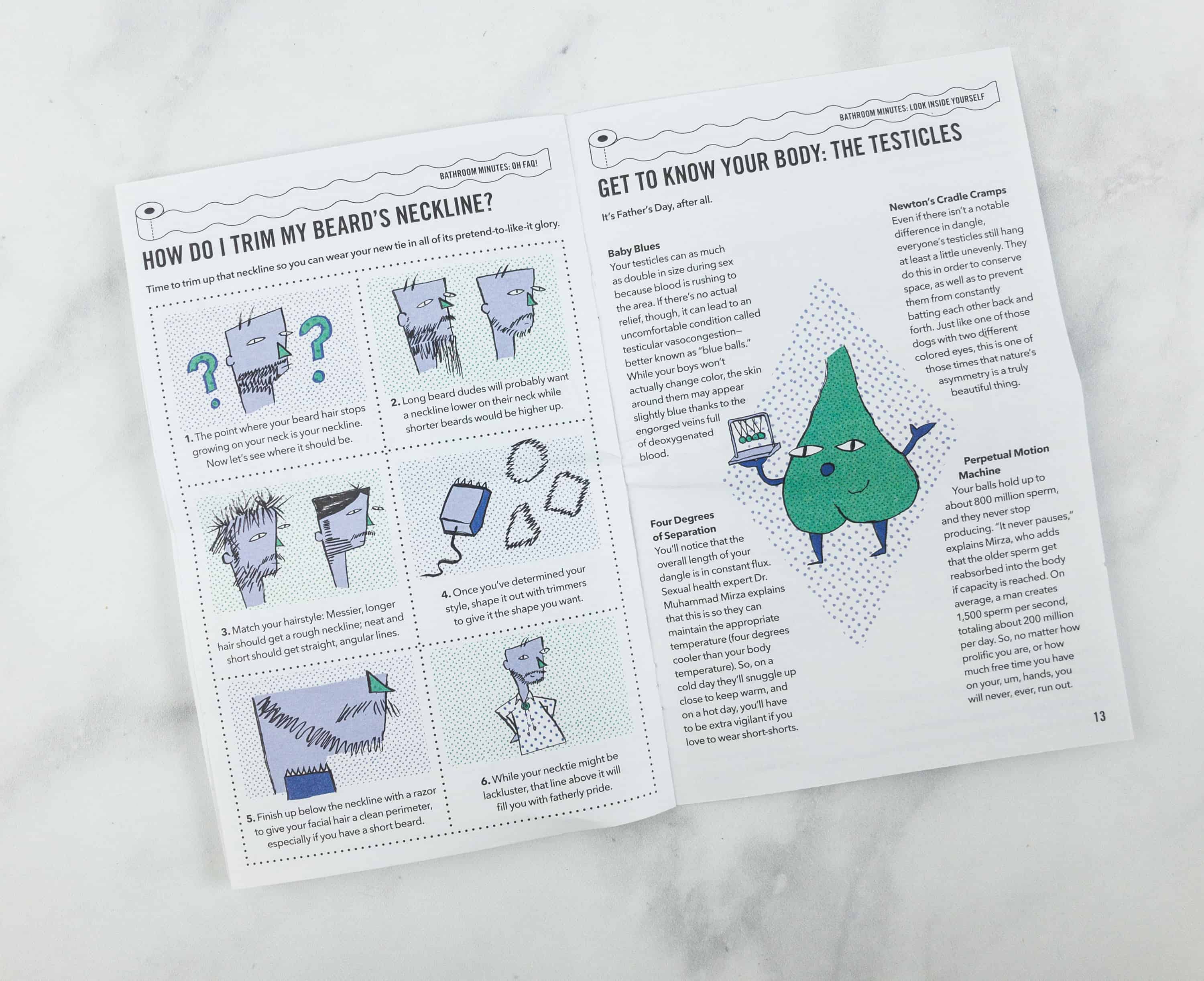 Overall, I like how informative this magazine is. And yes, there are even articles relating to shaving!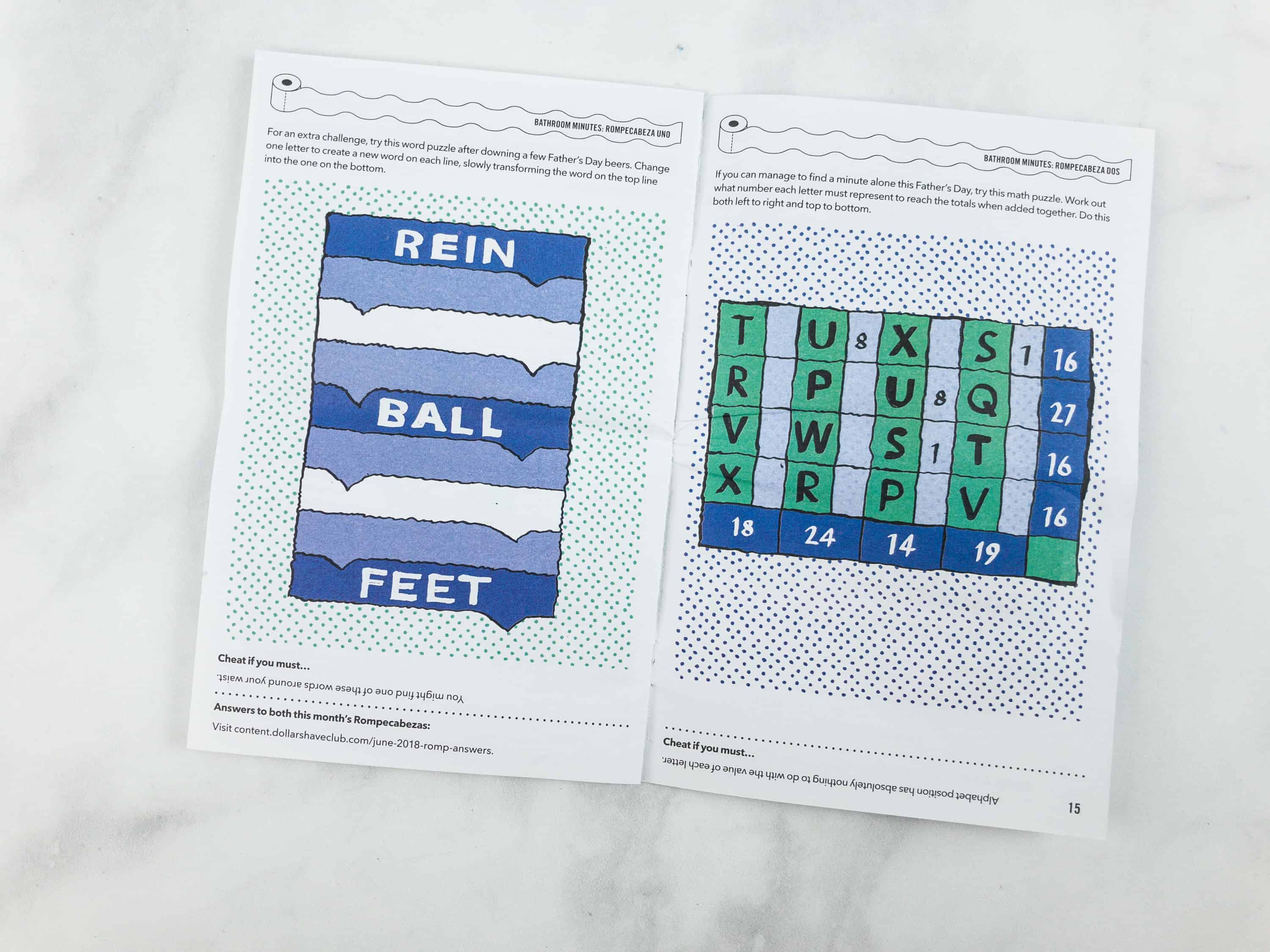 It is a perfect balance of humor, wit, and wisdom — there were a couple puzzles in this one. The whole thing is catchy and not boring at all.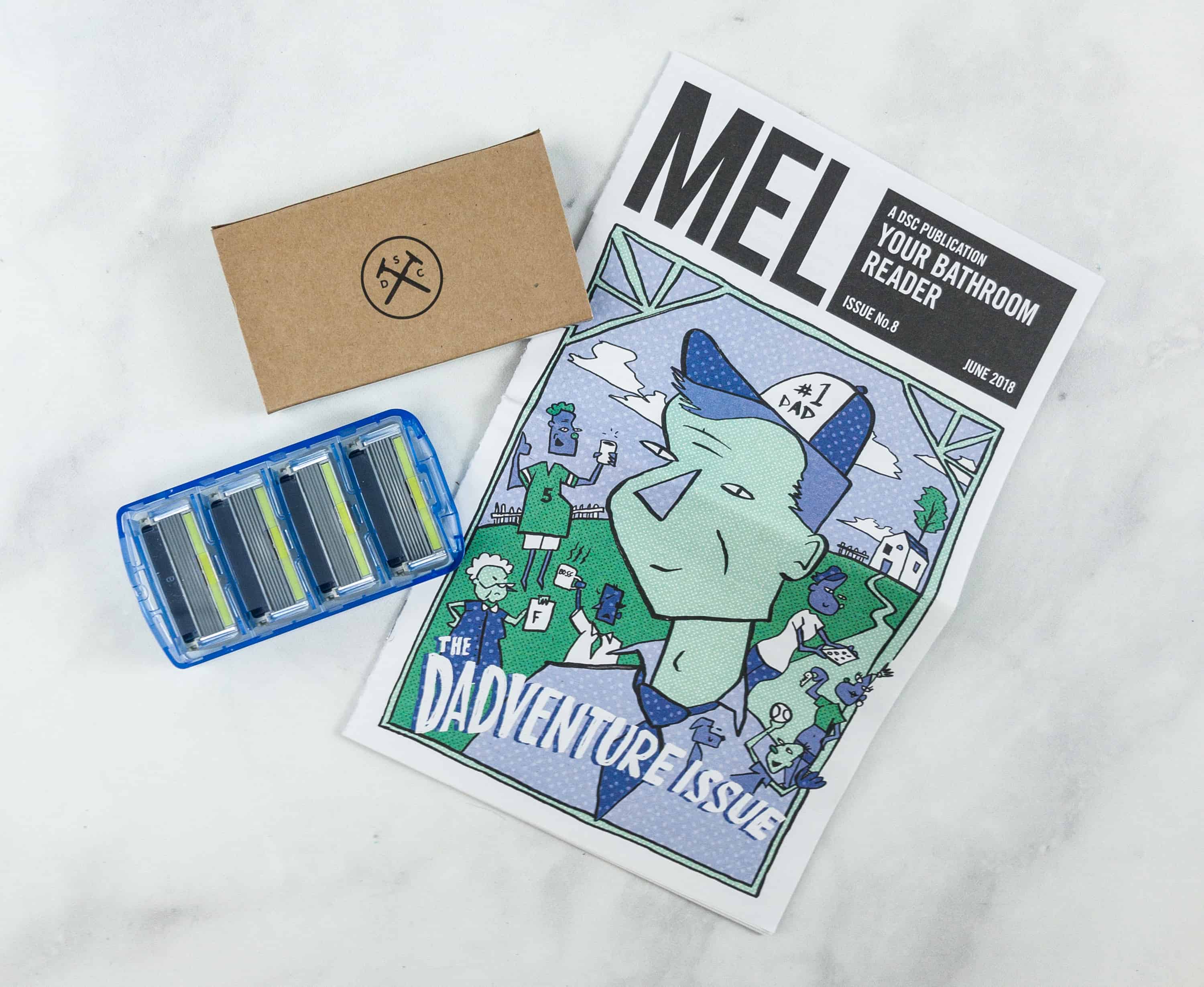 Everything in the Refill Pack!
The slide cover for the razor cartridges reminds us to change the blade weekly for a smoother shaving experience!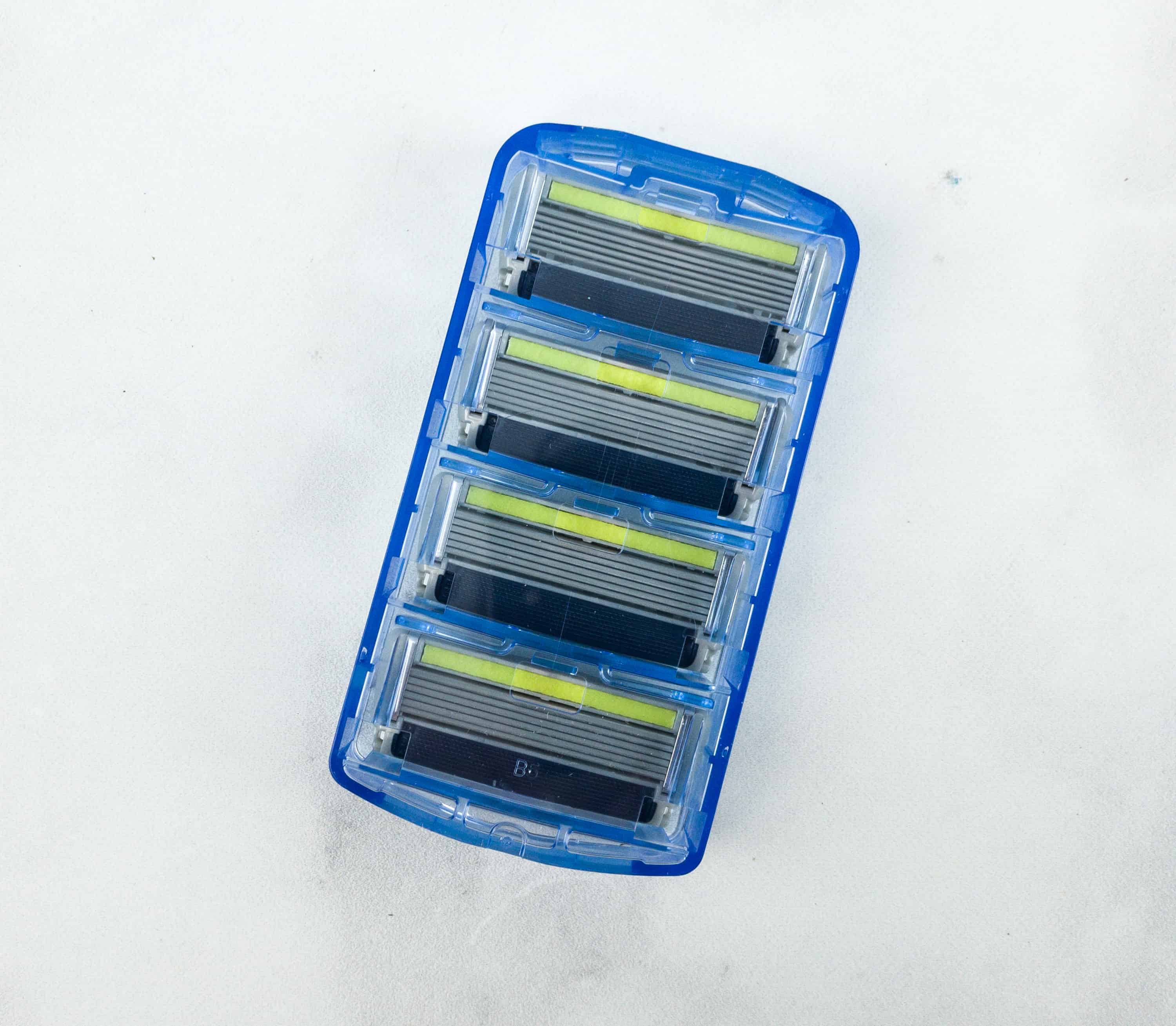 The refill pack includes four cartridges, or replaceable heads. The layout of the cartridge depends on which model razor you choose when you start your subscription. Each of the three styles has a different number of blades and a different handle, but you can switch styles at any time and receive the appropriate handle free in your next box.
The pack is good for a month of use. Each cartridge is ideal to be changed weekly to obtain its best shaving form.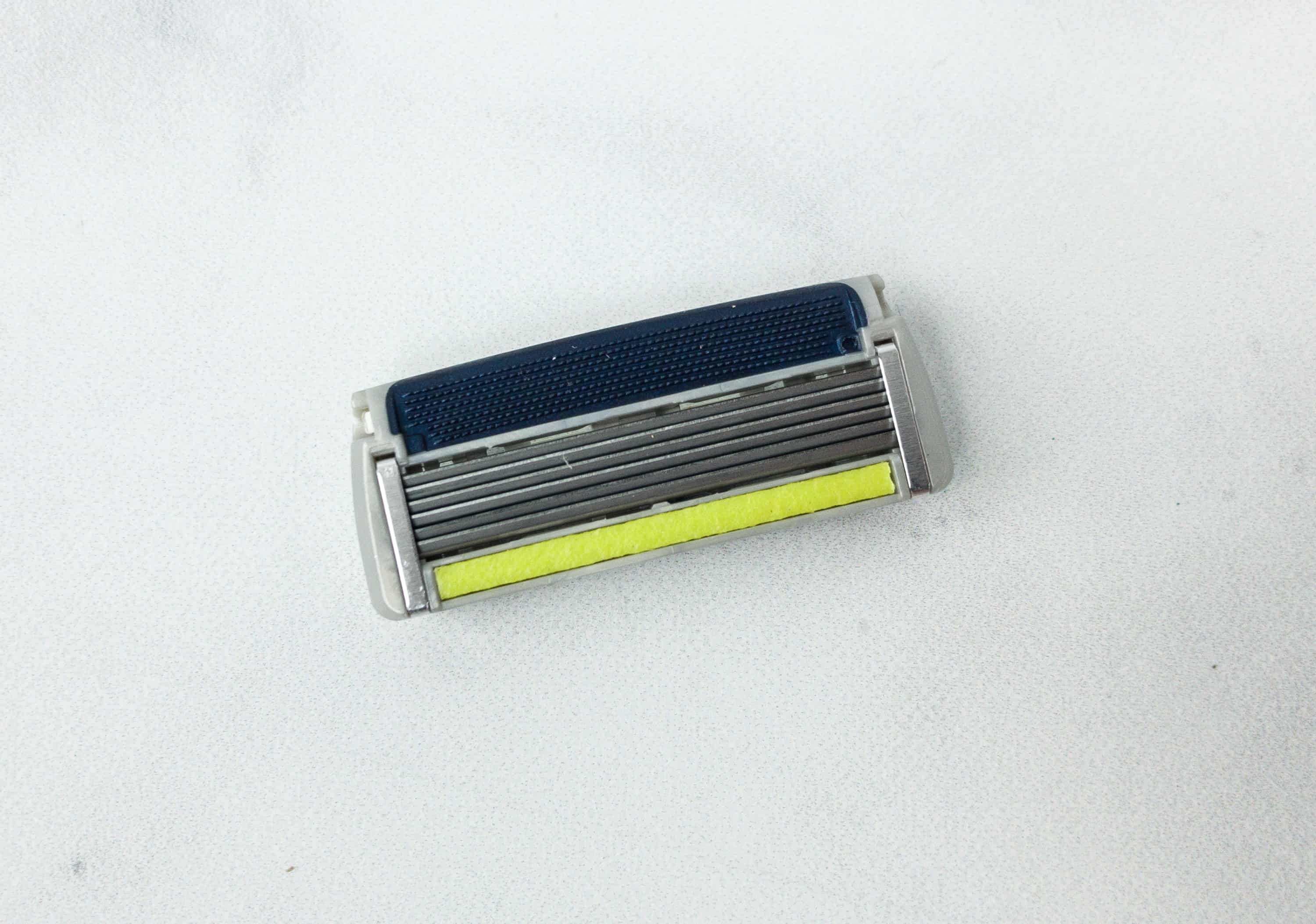 Executive razor cartridge features a rubber stopper to provide greater control while shaving, 6 super-sharp blades, and a lubricating strip for smoother shaving experience!
Each cartridge is customized to fit perfectly and easily with the appropriate handle. When changing the cartridge, simply push the old cartridge upward to pop it off, then press the handle into the back of the new cartridge to attach it — it's that simple!
Dollar Shave Club is a great subscription for any man who wants to look and feel good, whether you are clean-shaven, edging your beard or mustache, or doing some manscaping. I loved that you can order the starter kit with any shaving creams and lotions and get refill packs every month without leaving the house. It saves me a lot of time and knocks one item off of my shopping list. The razors are as good as those from a store (at least I can't discern any difference in performance), and they arrive every month for cheaper than I'd pay in store (at time of writing, a Gillette Fusion 8-pack was $20.99 at Target online, and a 12-pack was $29.97 at Walmart online) — a very convenient subscription to have!
What do you think of this box?