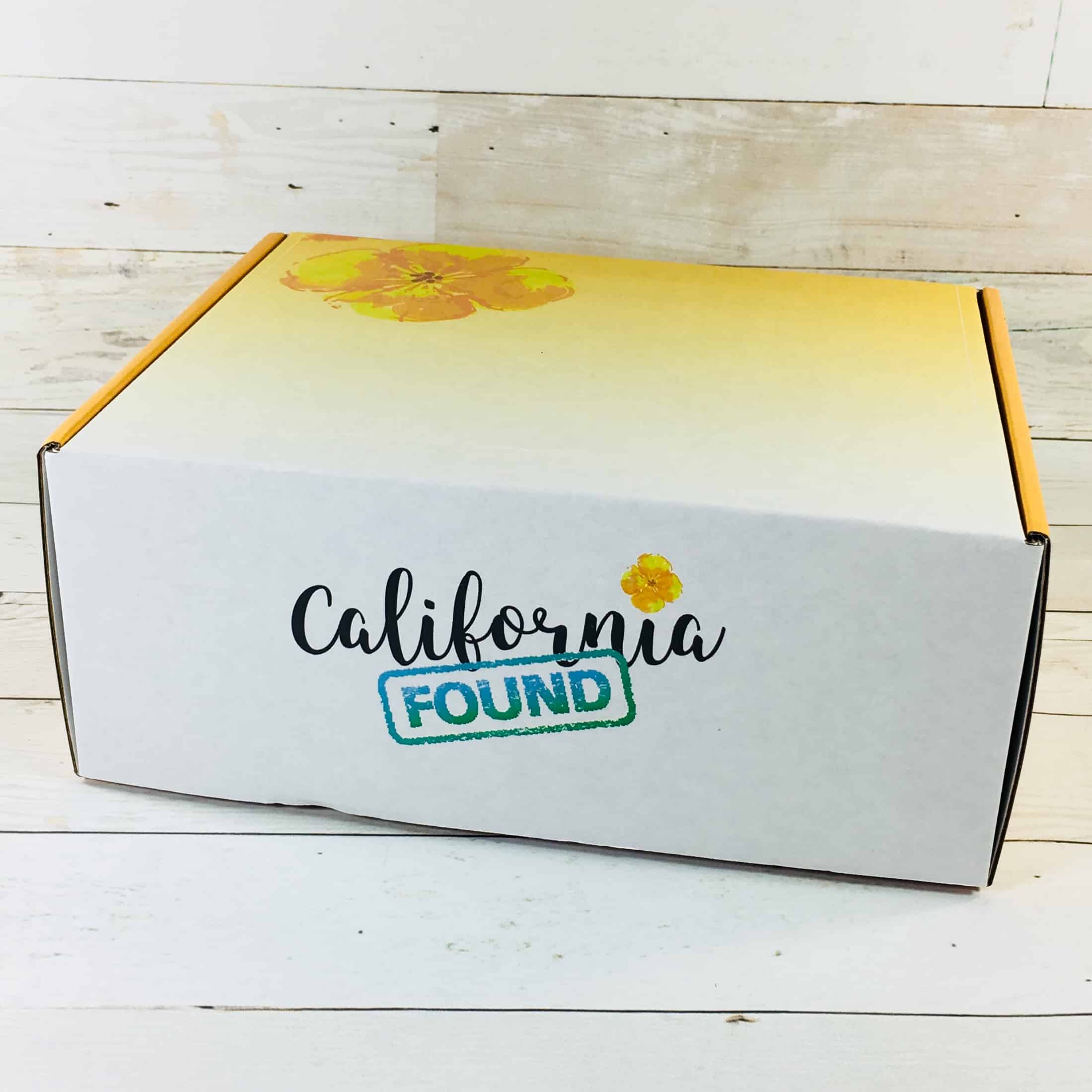 California Found is an awesome monthly subscription box that delivers the best of The Golden State, directly to your mailbox! Each box is $49, but has a value of $90+! What will you find in your box?
Once a month, our subscribers experience the California lifestyle through a box filled to the brim with natural spa & beauty products, locally sourced gourmet treats, beautifully crafted home goods, and infinitely wearable jewelry. Each box tells the story of five to seven California makers through their products and an individual notecard dedicated to each one. Every beautifully packaged delivery reflects the laid back, stylish, uniquely chic attitude that is California.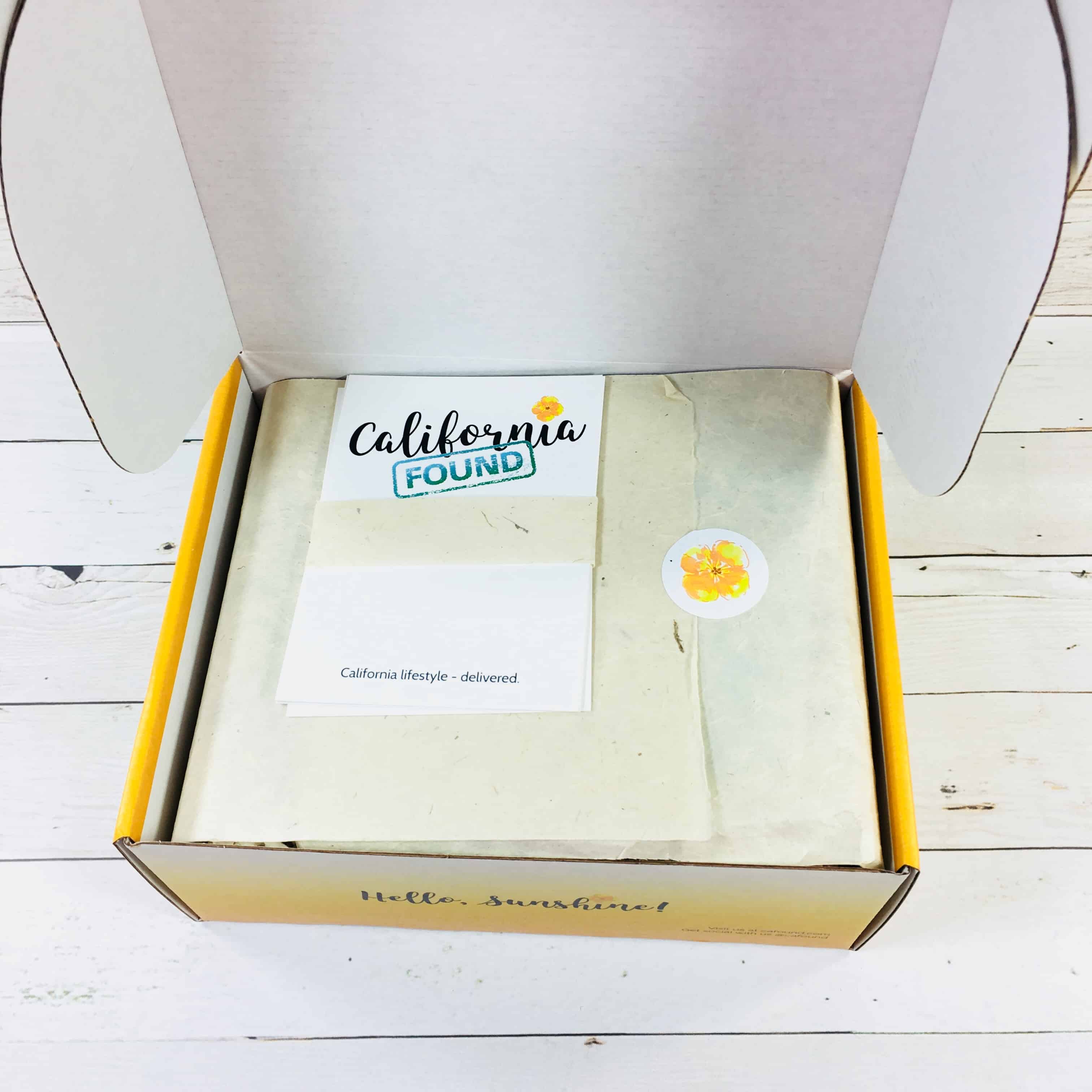 Hello, sunshine! 
The presentation is always on point with this box and this paper is embedded with wildflower seeds!
DEAL:Get free shipping on your first box of a monthly or 3-month subscription! Use coupon code HSFREESHIP. Valid for new members only.
I found a set of cards – one with an introduction to the current box, and one for each of the vendors featured in this month's box. The bundle was secured with more seeded paper.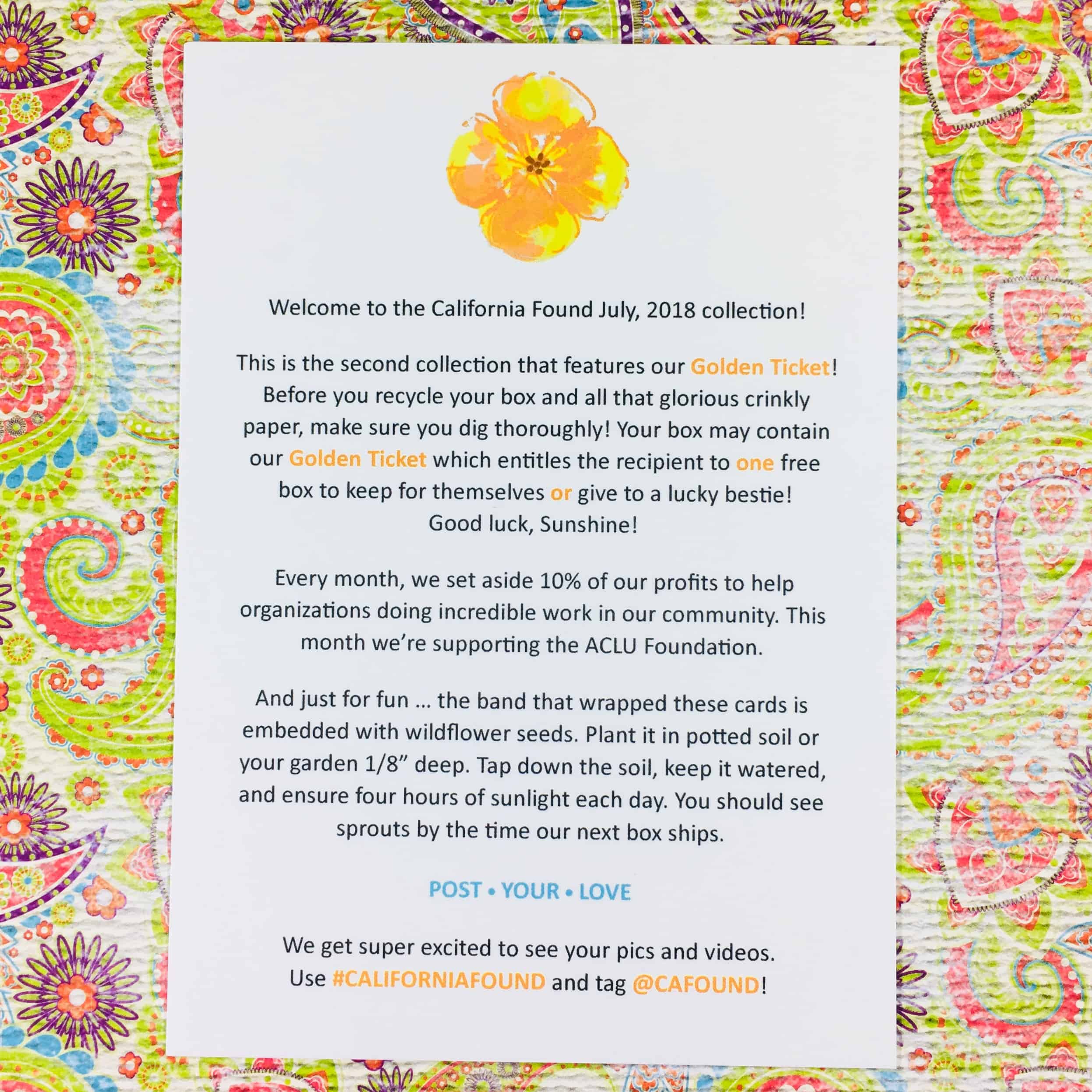 California Found recently introduced The Golden Ticket, which seems appropriate for a box coming from The Golden State! One box each month will contain a special ticket that will entitle the subscriber to a free box for themselves or for a friend. Also, California Found gives 10% of their profits to charitable organizations and this month the chosen charity is The ACLU Foundation.
My items were snuggled into their paper squiggles and were kept safe on their journey.
Everything in my July 2018 California Found box!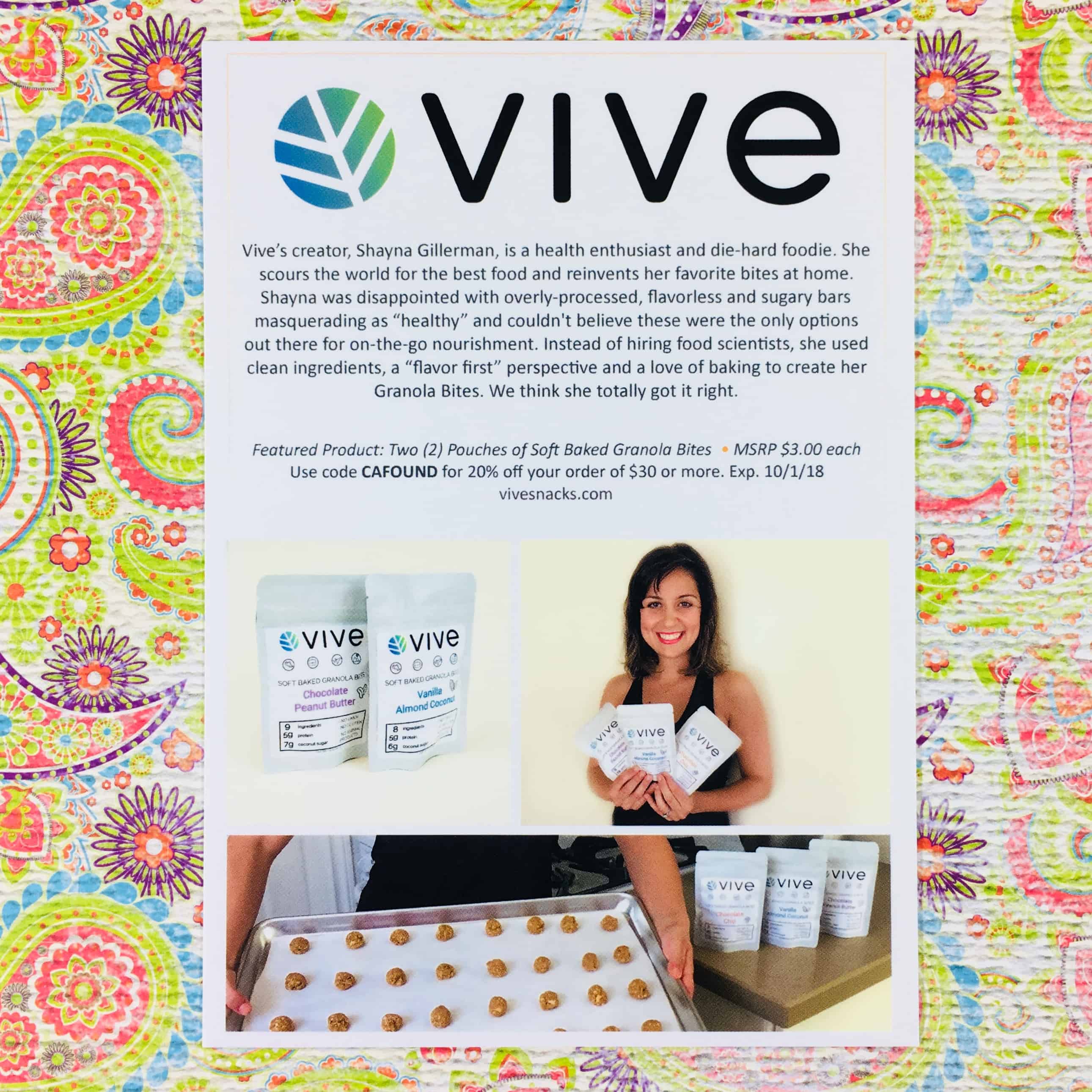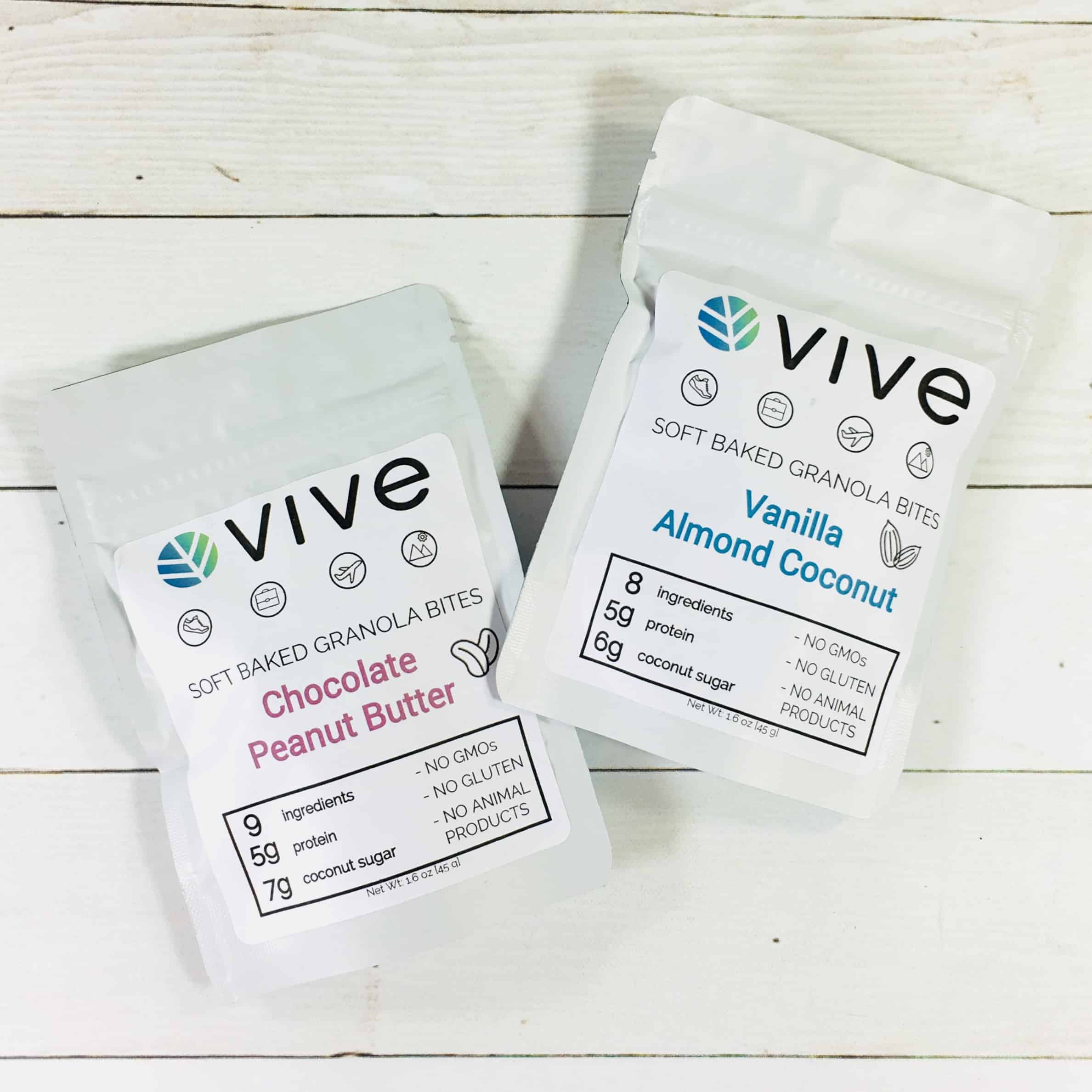 Vive Soft Baked Granola Bites ($5.50) Yummm, granola bites sounds good. I love granola!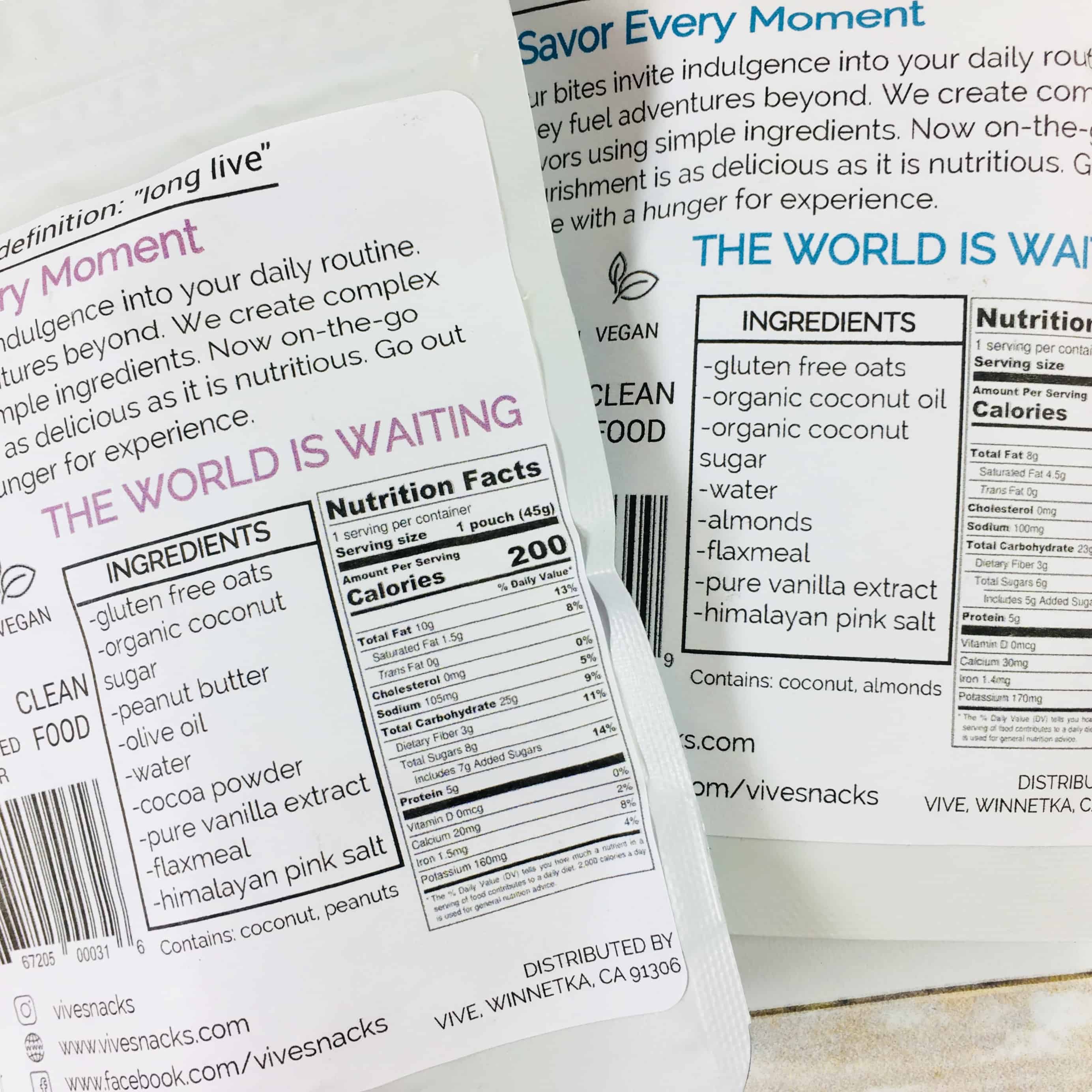 I received a packet of Chocolate Peanut Butter and another packet of Vanilla Almond Coconut. The ingredients are pretty natural and I can pronounce them all!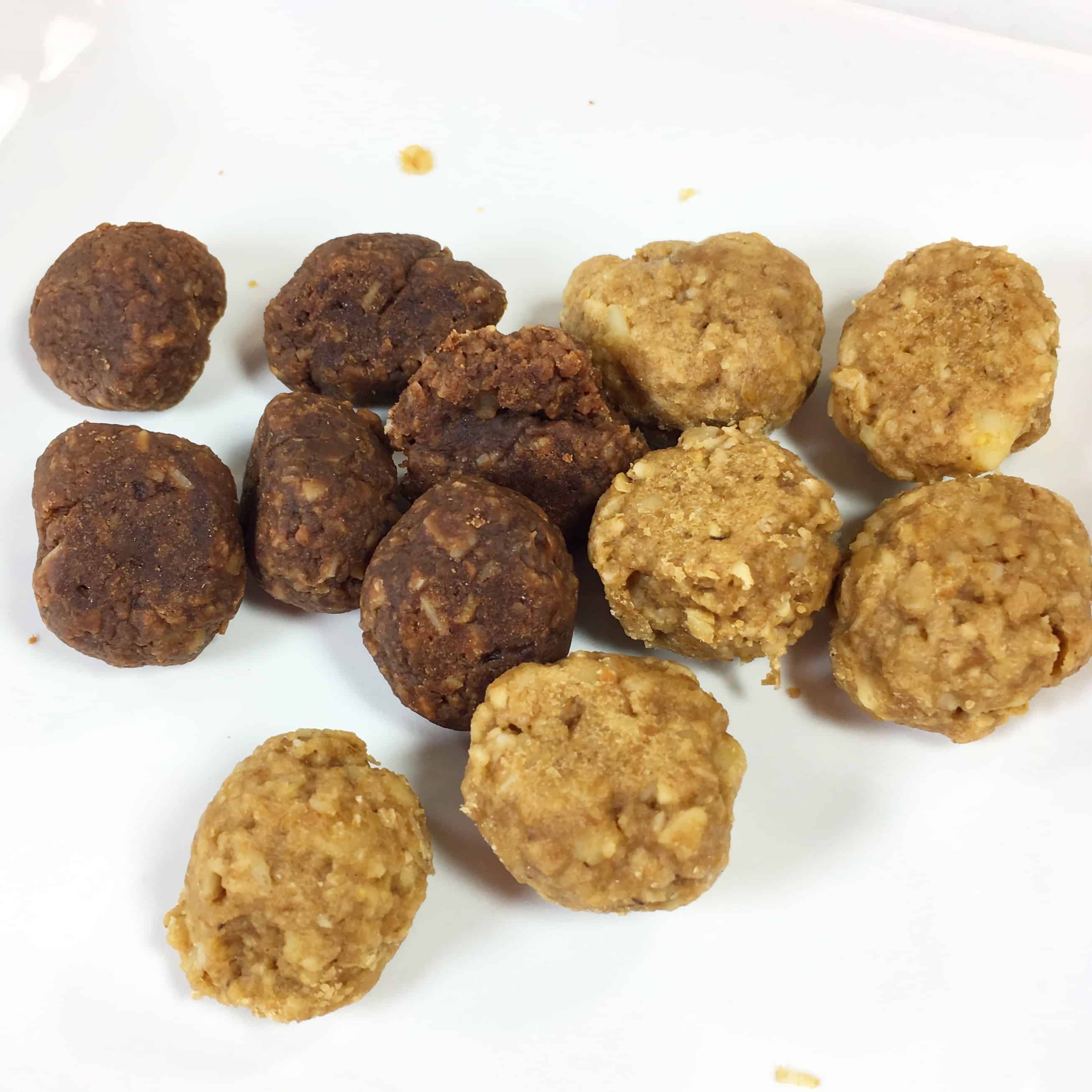 I think there were 7 balls in each bag (I had to taste them before taking a picture!). These were like eating raw cookie dough, so just pick the flavor you like best and indulge! The chocolate one is similar to Chocolate No-Bake Cookies, you know the ones.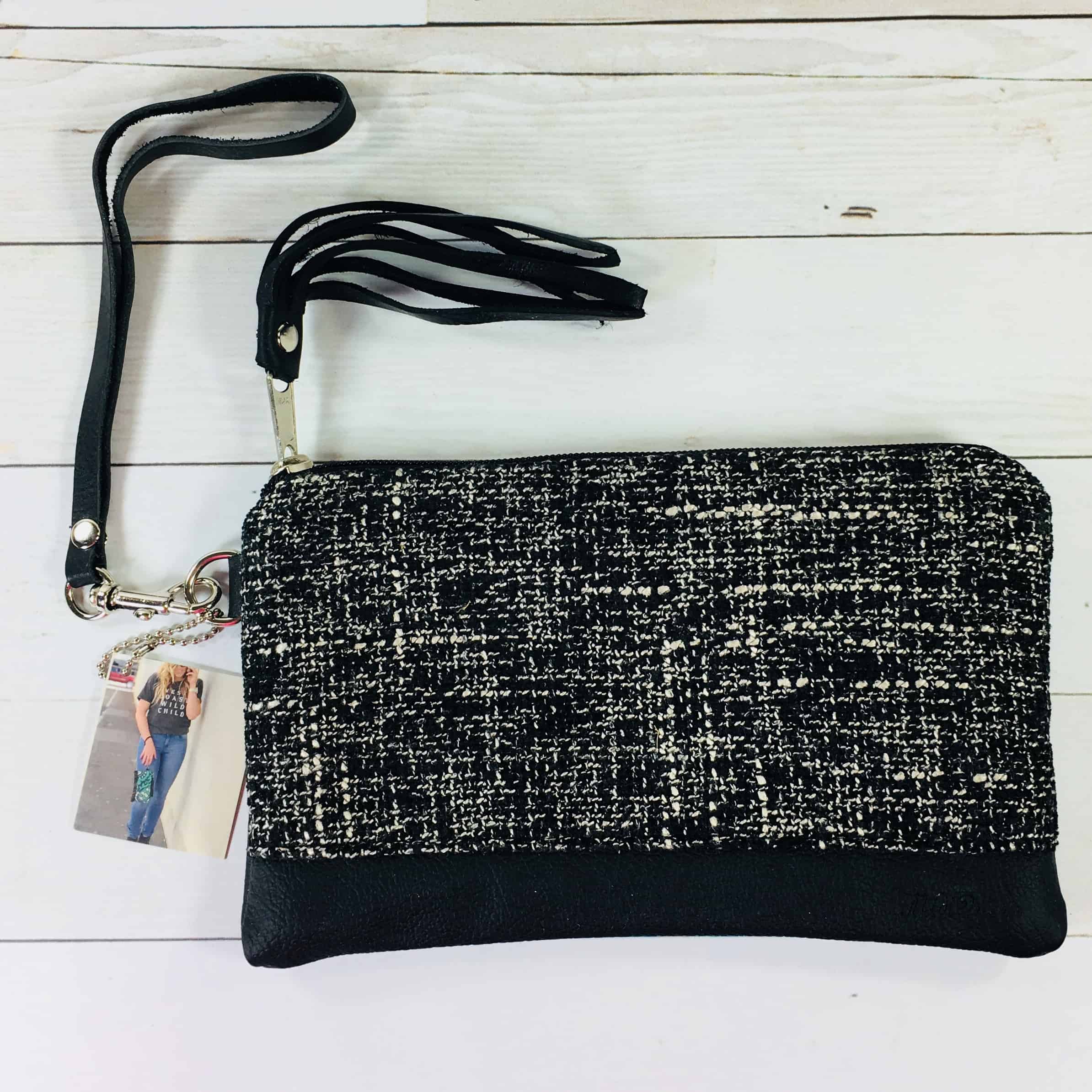 Midi Queen The Lulu Handbag ($44) California Found sent an item from this vendor in a previous box, and here they are again with an even more fabulous bag! (I couldn't find this bag in this print, or any print for that matter, so I linked to a similar item and want you to know that your bag may have a different print.)
My bag has a tweed fabric on the top of the bag, black leather on the bottom. There is an attached fringed leather zipper pull and a detachable wristlet to make it easy to carry around (see top picture).
The back of the bag is black leather. You can turn this side out to match your outfit, or turn the fabric side around.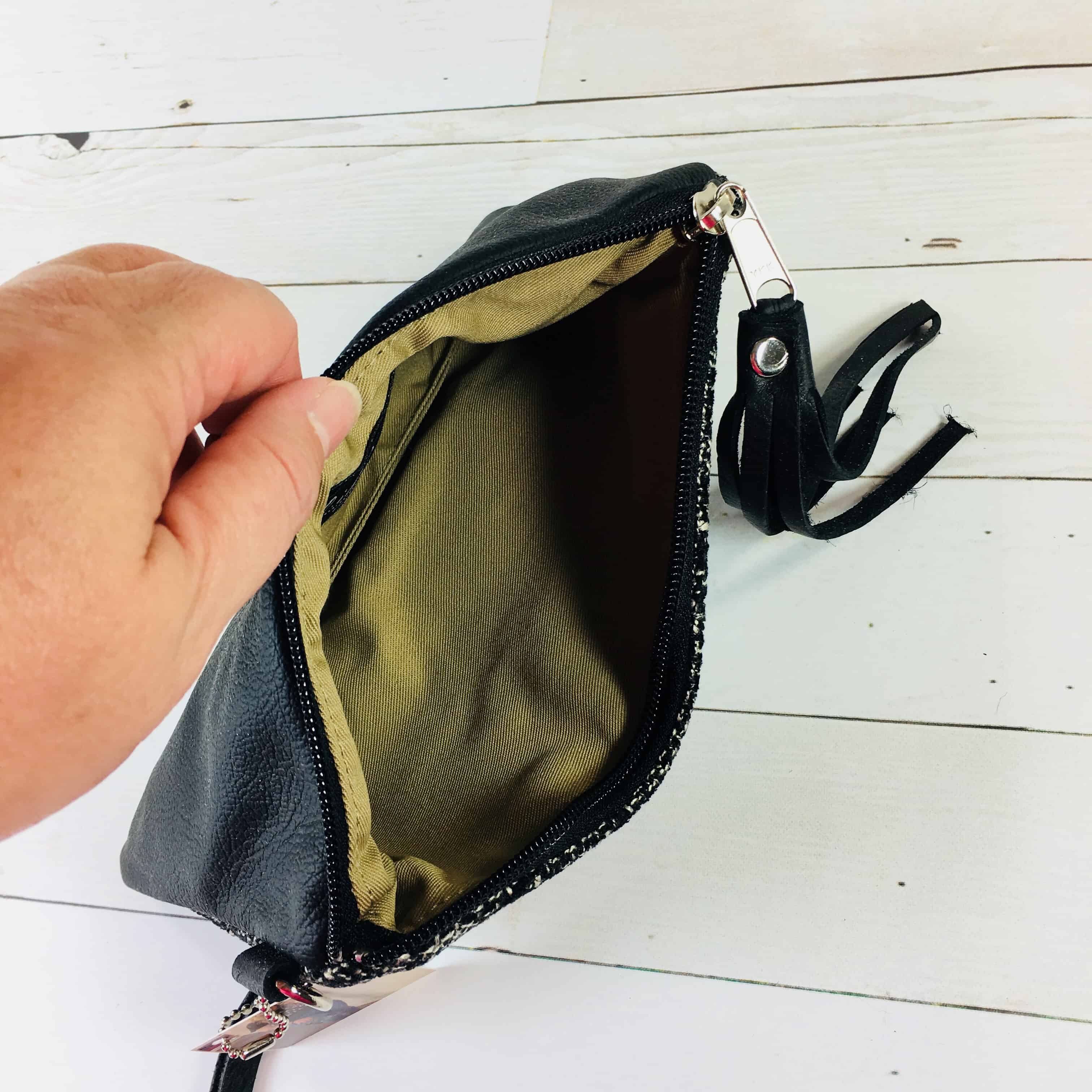 The inside is lined with sturdy khaki material.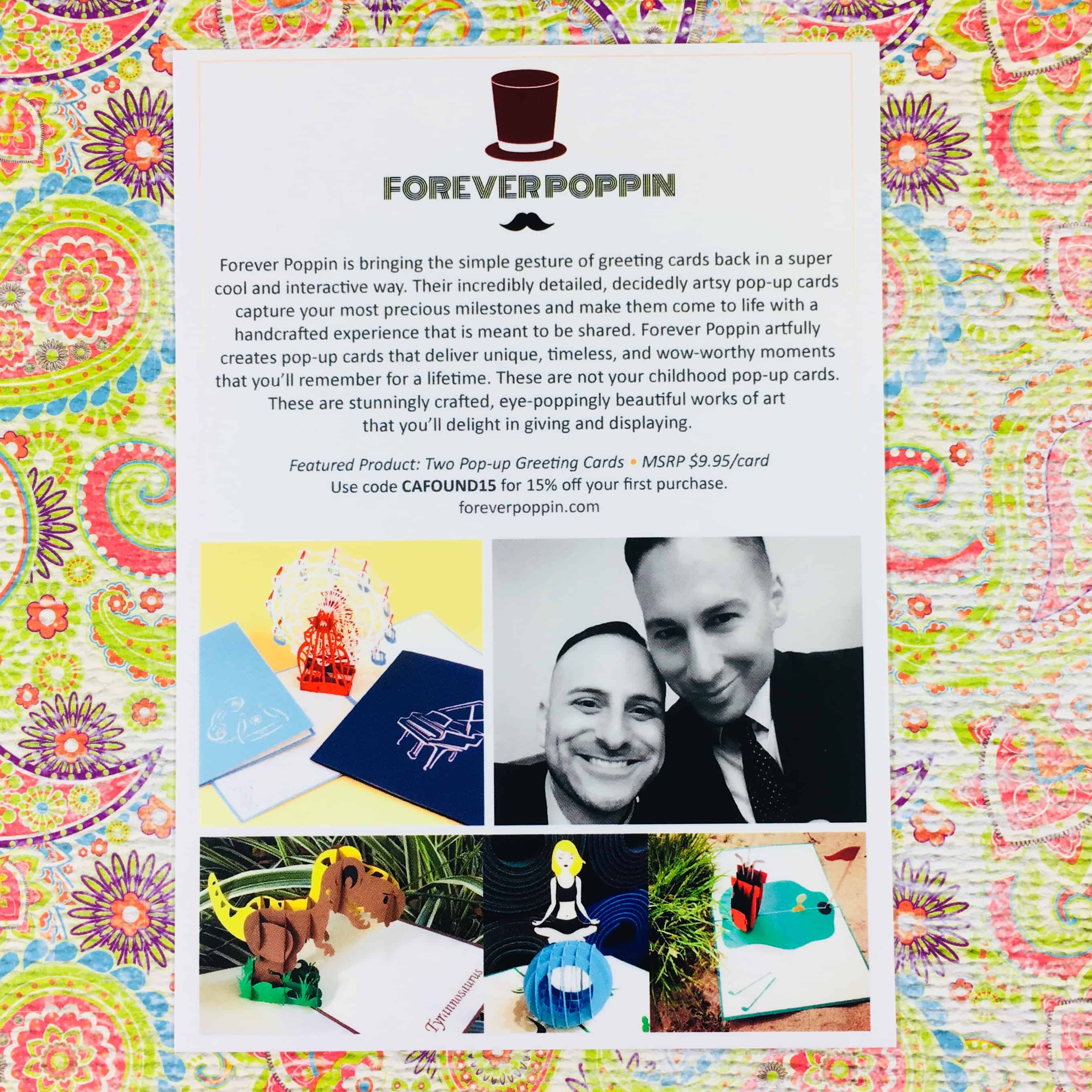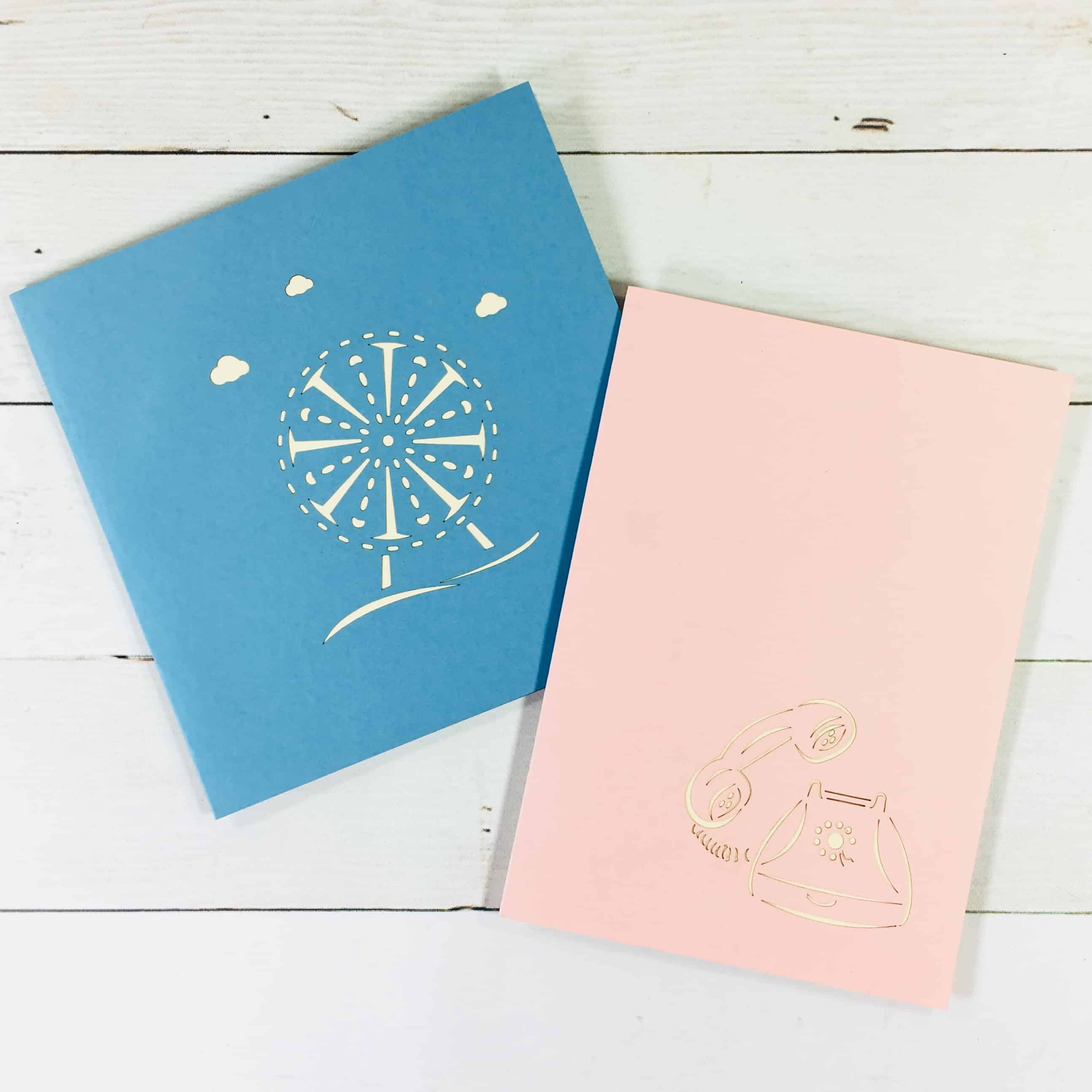 Forever Poppin Pop-Up Greeting Cards ($9.95 each) I received two greeting cards, one called The Original Cell Phone and the other Ferris Fair.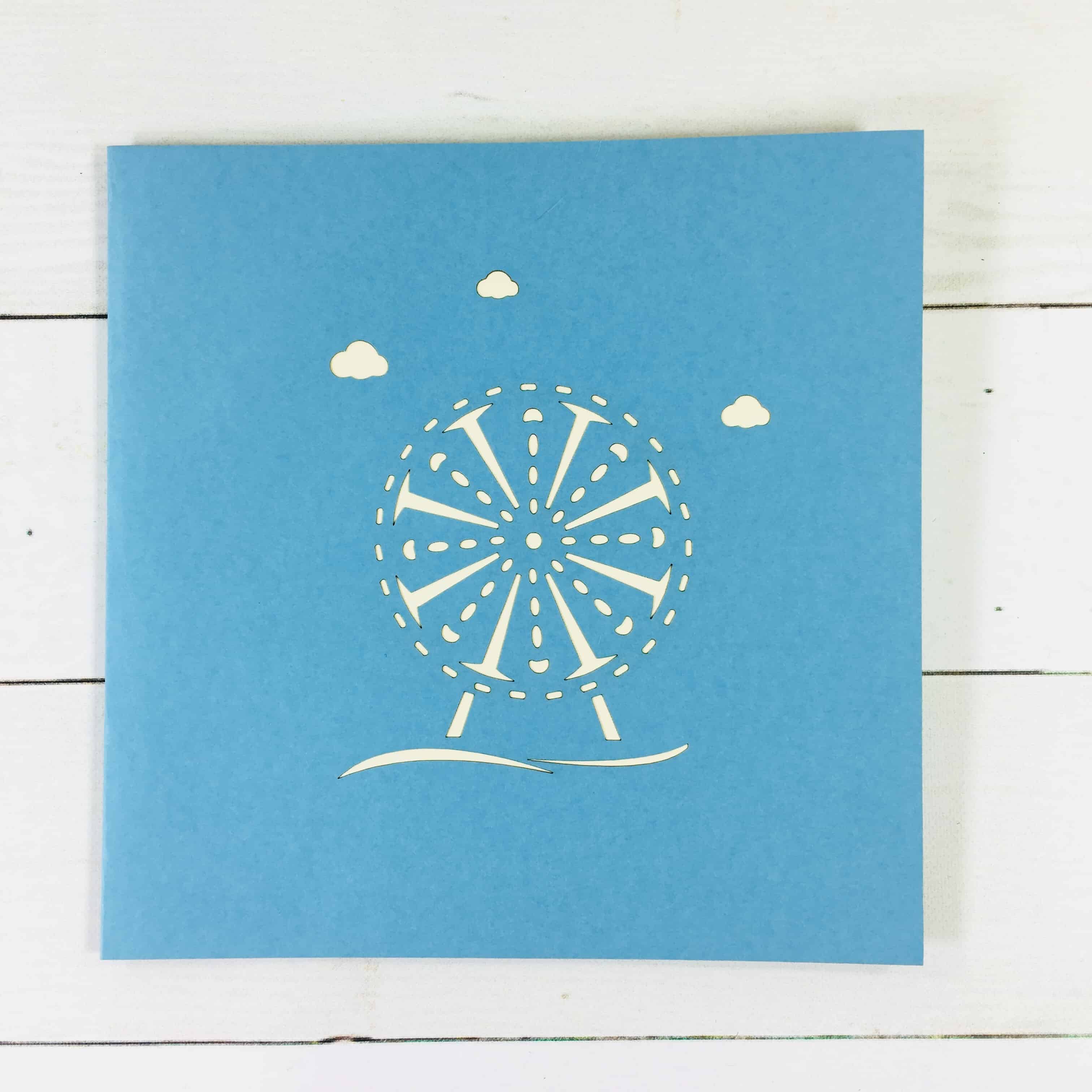 The outside of the cards look pretty normal – this one has a cutout of a Ferris Wheel and some clouds.
But BAM, look what happens when you open them up! They are so intricate and amazing, and there are more cutouts on the inside paper of the card.
Look at the details! I've never seen anything like it.
Cute cutout of an old-fashioned telephone on the outside…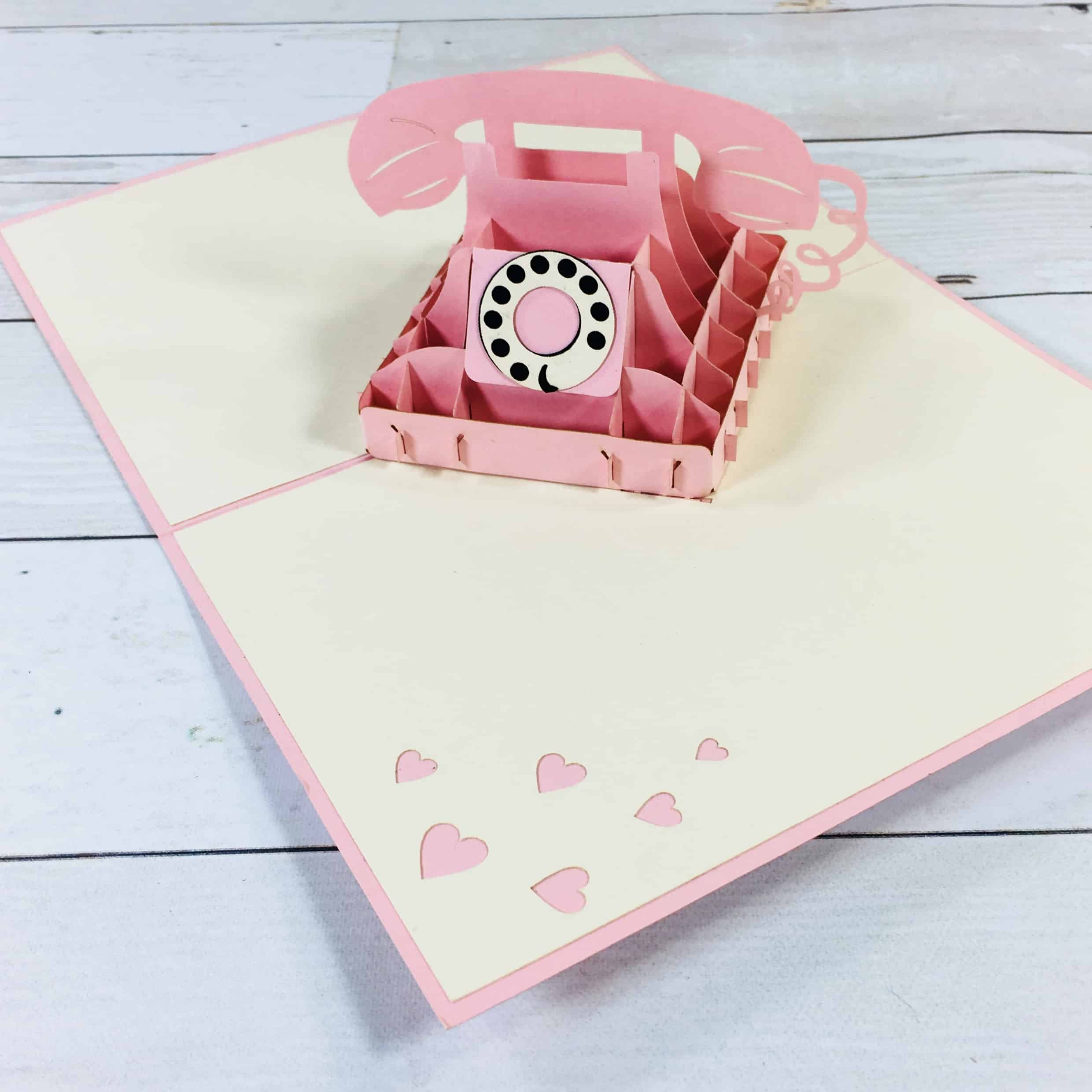 …and a 3-D version on the inside!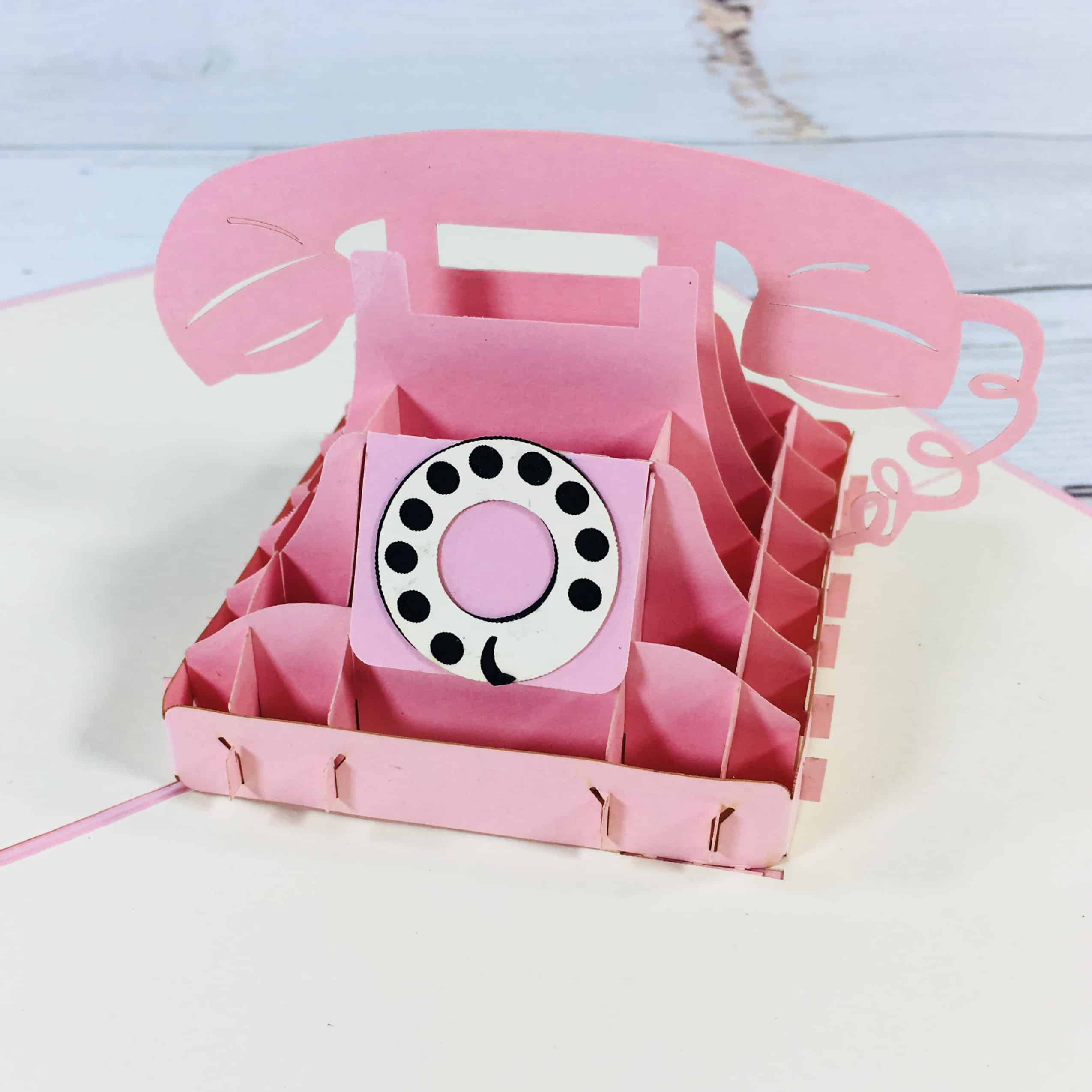 Each card is blank on the inside and comes with an envelope.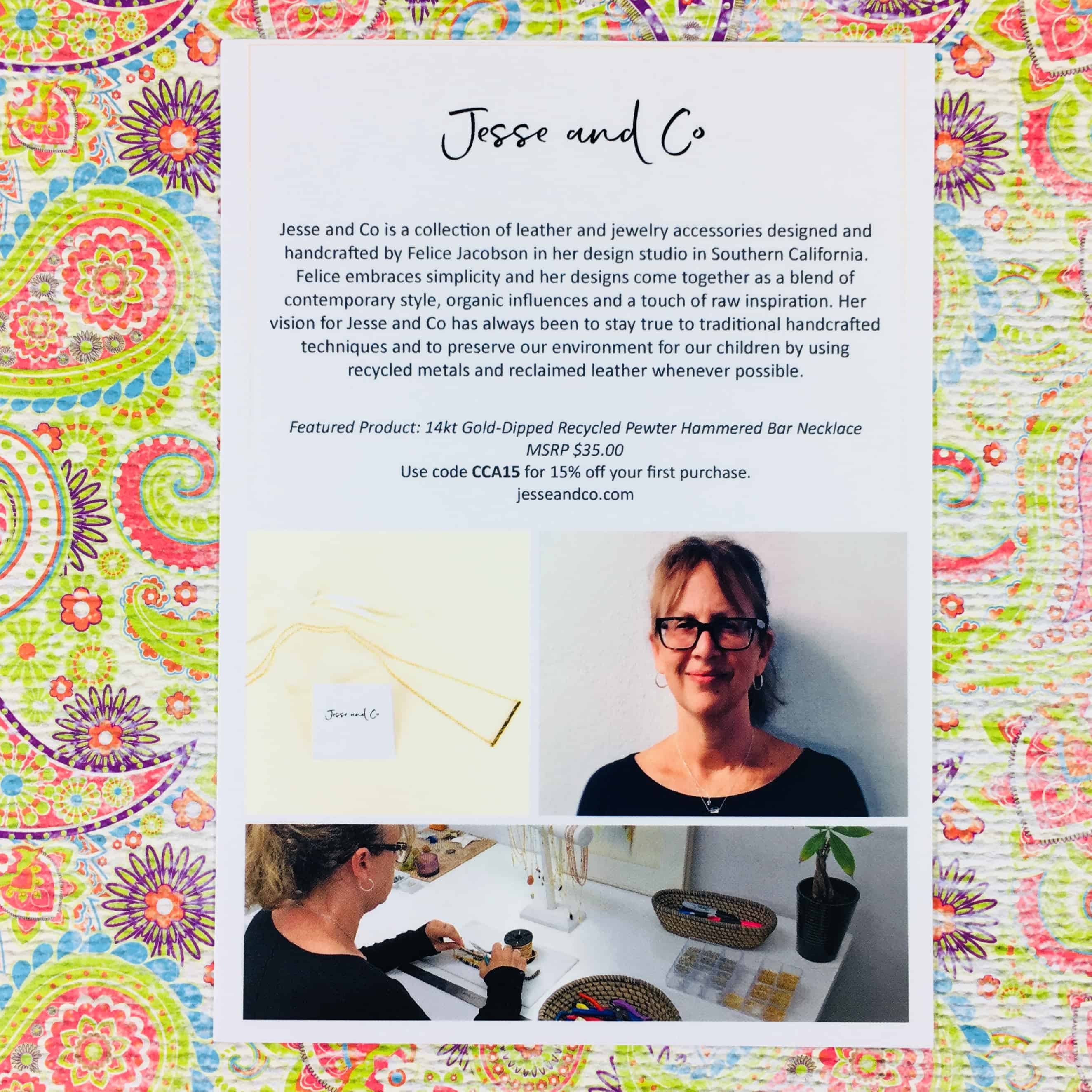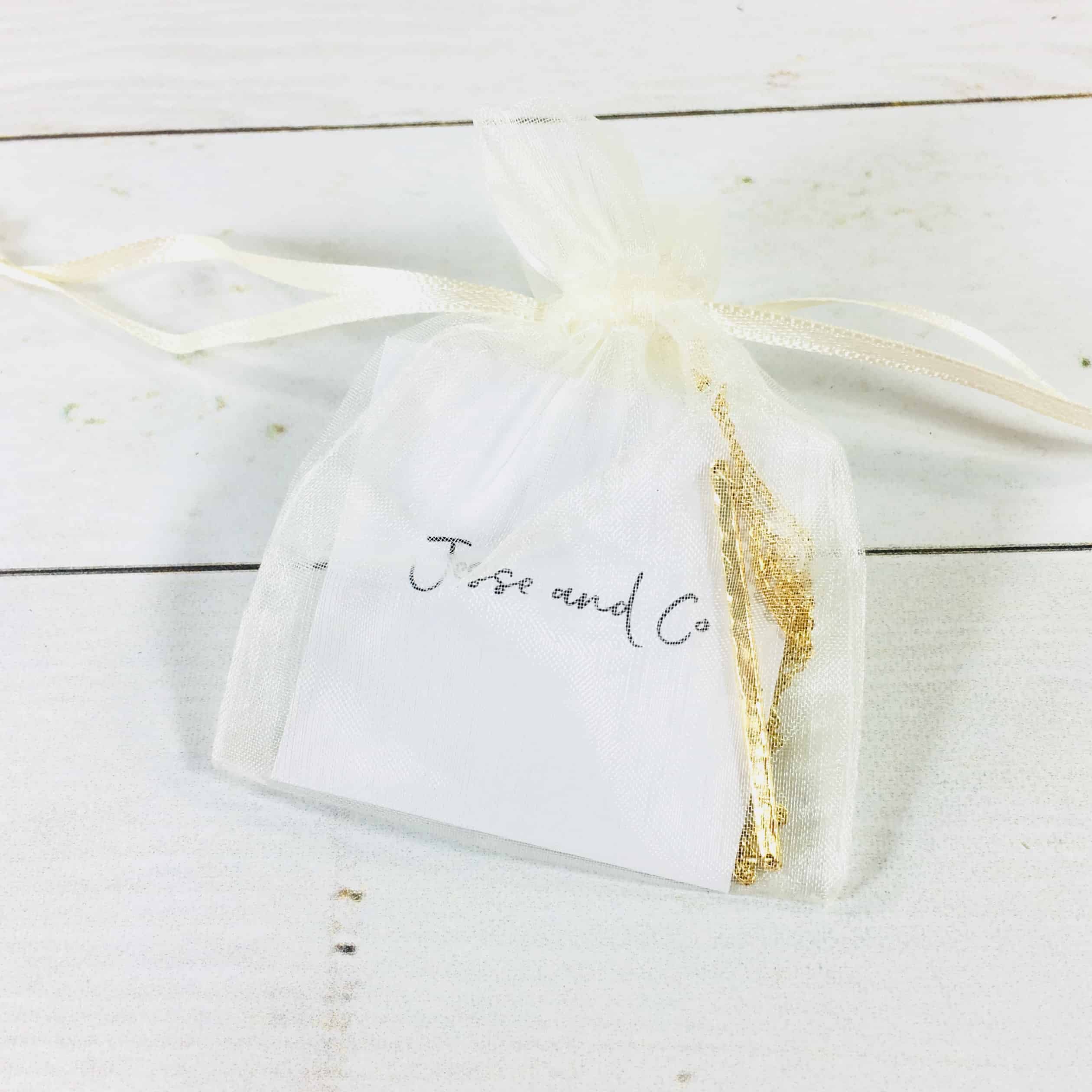 Jesse & Co. 14Kt Gold-Dipped Recycled Pewter Hammered Bar Necklace ($35) California Found always sends a piece of jewelry and they are always understated and classic.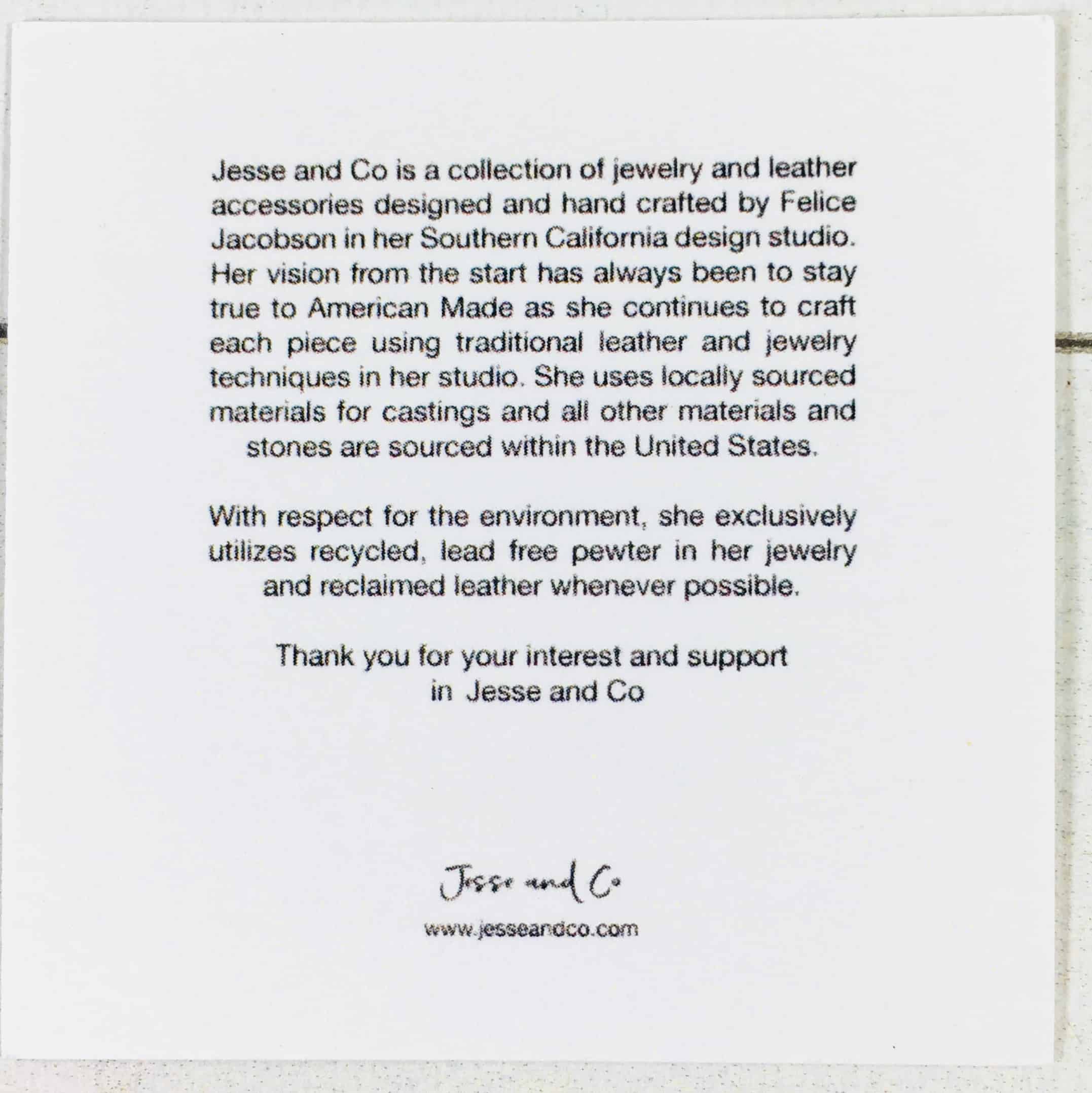 There was a card in the pouch with info on the maker.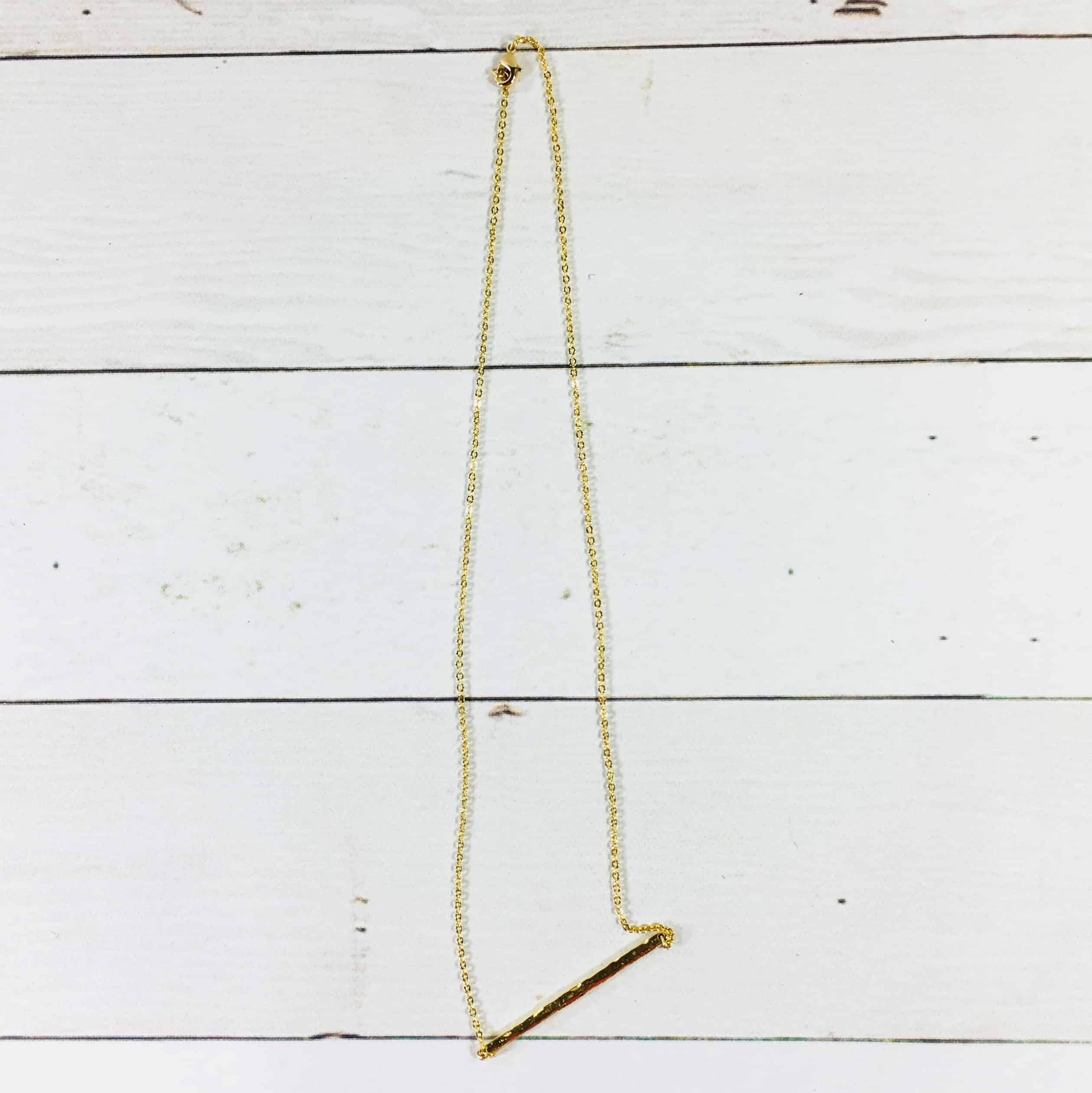 The necklace is 18″ from one end to the other.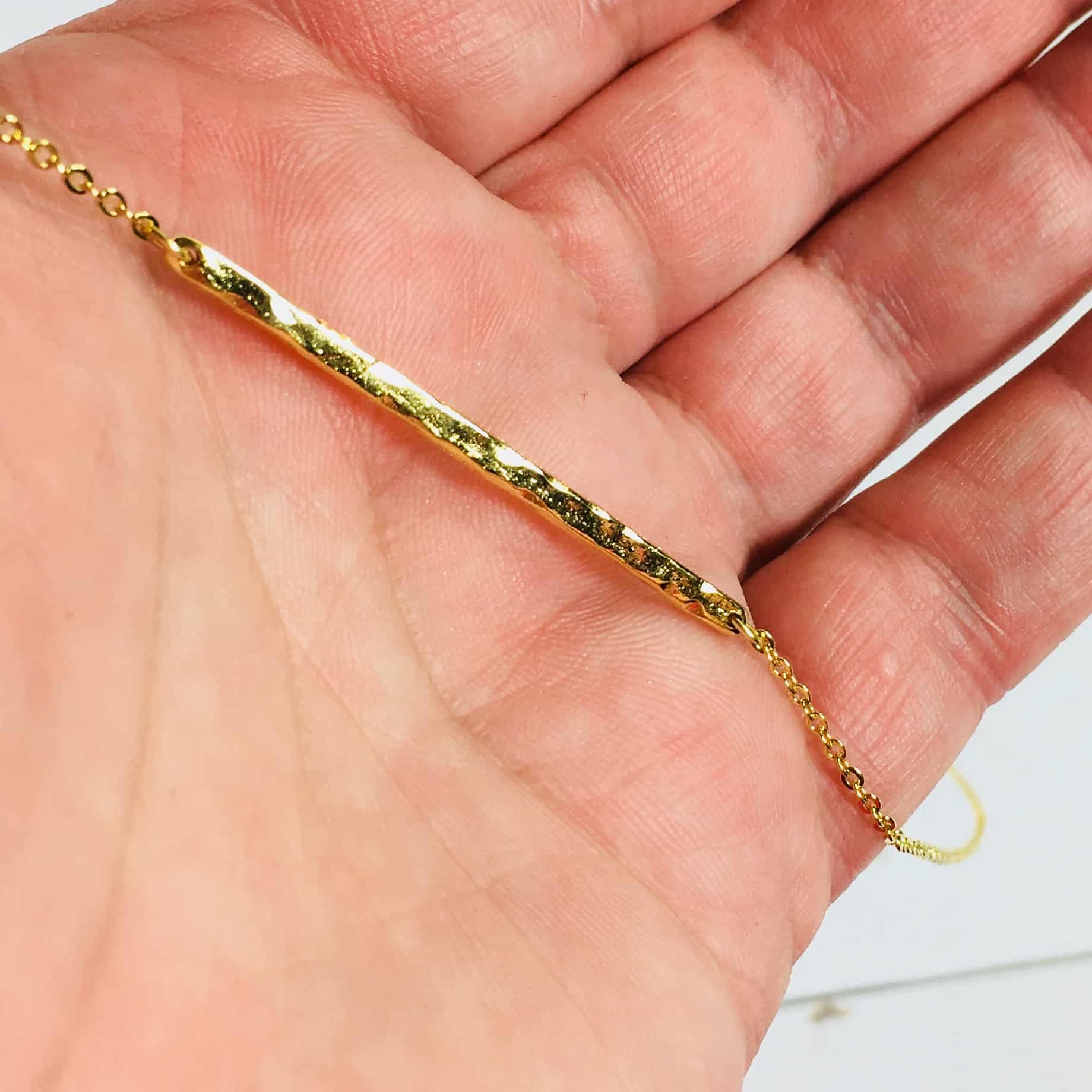 The bar is just under two inches long and is made of 14k gold-dipped pewter. Beautiful and goes with a variety of outfits.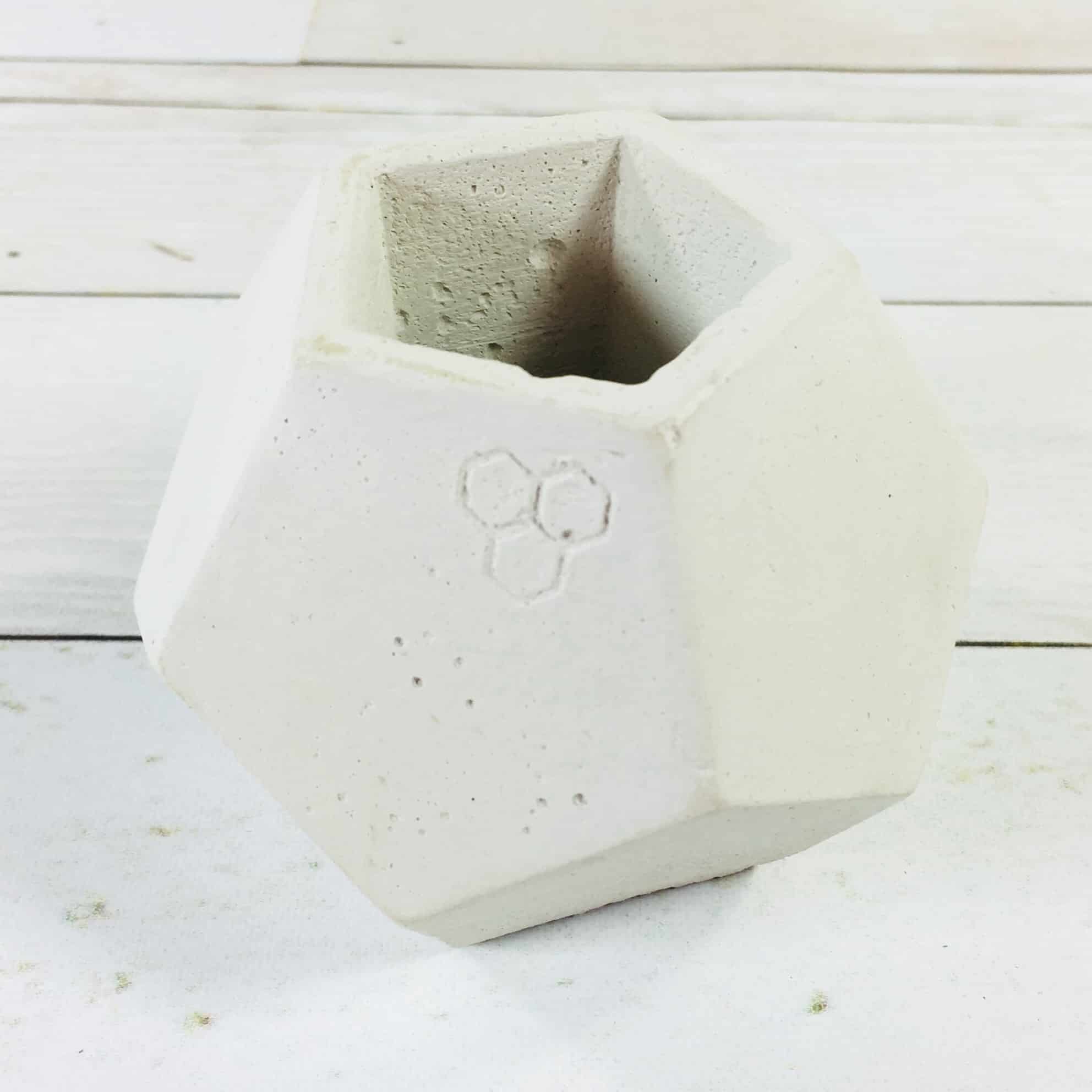 Geometric Fossils Medium Geometric Concrete Planter ($10) OK, when I photographed this I placed it like I would usually place a vase, with the opening at the very top. When I looked it up on the Etsy site they actually had it on its side!
I know concrete planters are having a moment but I think they are rather industrial looking. For now, it will sit on my desk and hold pens, but a green air plant would give it a jolt of color. Or I may gift it to a math teacher. I certainly appreciate the care that went into it and the design is interesting.
I usually have an idea of what might be in my California Found Box (jewelry, cards, snacks, and some wildcard items) but the quality and inventiveness is always a surprise and always amazing! I was charmed by the cleverness and detail of the cards, sated by the delicious, health-promoting snacks, dazzled by the necklace, and pleased with the mini handbag. I even appreciated the workmanship that went into the geometric vase. I always eagerly open my box and I know that it will be full of stunning items inside, plus learning about the artists lets me know that these are real people designing these products and I am in awe of their creativity. The value for this month's box was around $114.40!
What do you think of California Found? Let me know in the comments!