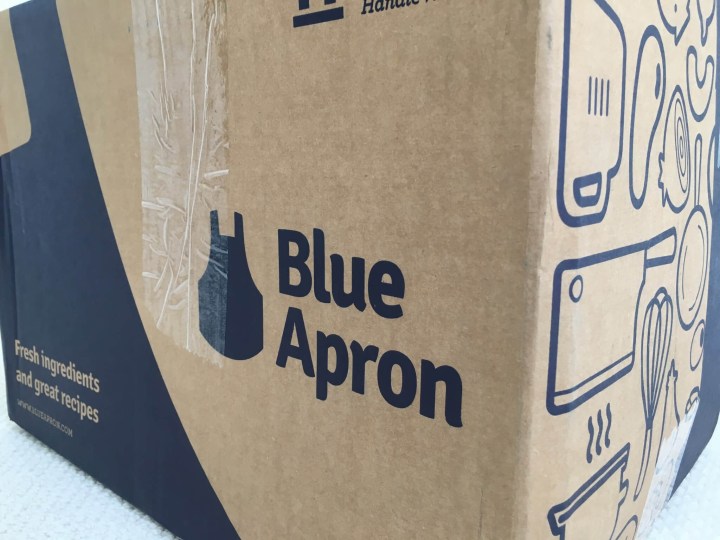 Blue Apron is a subscription box for making great meals at home. If you're like me, you periodically find yourself in a serious cooking rut. You make the same things every week, but the thought of researching a recipe and acquiring all of the ingredients is just too much work. Blue Apron is the solution! Each week, Blue Apron sends you a refrigerated box with all the fresh ingredients you need to make the included recipes. You can select the 2-person plan – 3 meals a week of 2 portions each – or the family plan – 2 to 4 meals a week of 4 portions each. The menus are set, but you can ask Blue Apron to avoid ingredients you don't eat – shellfish and lamb, in my case.
The Blue Apron website got a redesign recently, and you now have more options from which to choose for your meals.  It's easy to switch up or add meals to your box.
We got the Family Plan for 2 meals. I set the delivery date and it arrived right on time, securely packaged in a heavy-duty box. All of the ingredients are wrapped in an adorable insulated blanket and cooled with ice packs. Mine took a day to arrive and even in the 90+ heat here in the Southeast, and everything was perfectly cool inside.
Pricing: 2-Person Plan – $59.94 for 3 recipes. Family Plan (serves 4) – $69.92 for 2 recipes, $139.84 for 4 recipes. 
This summer, Blue Apron is bringing you recipes that work on the grill or the stove, plus the normal assortment of Mediterranean and celebrity-inspired meals.
DEAL: Save $30 on your first order! Use this link – no coupon code required!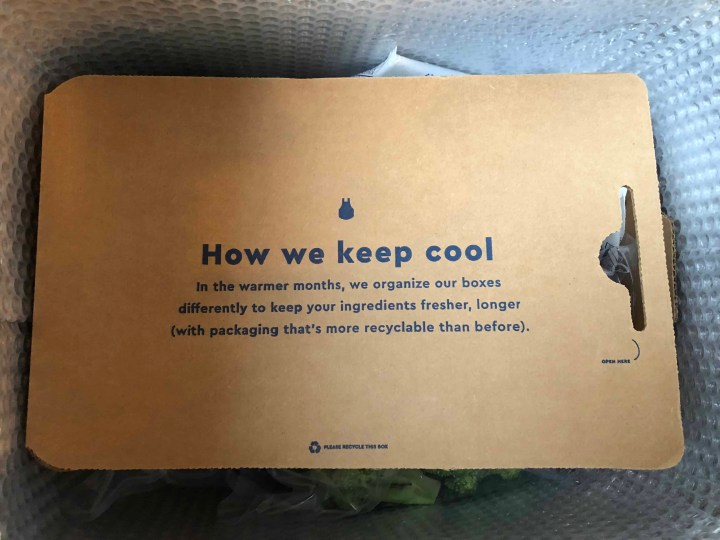 The meat is at the bottom, surrounded by still-frozen gel ice packs. The beef was double-bagged in a zip-top bag, keeping errant meat juice inside.
My family always wants me to get a cheeseburger meal from Blue Apron, but alas, I have to switch it up for my reviews.  This summer, though, Blue Apron is featuring a collaboration with the cartoon Bob's Burgers, and so I happily decided to check one out, the Gouda Wife Burger with Cucumber Radish Salsa and Sweet Potatoes.  Love that bright green color!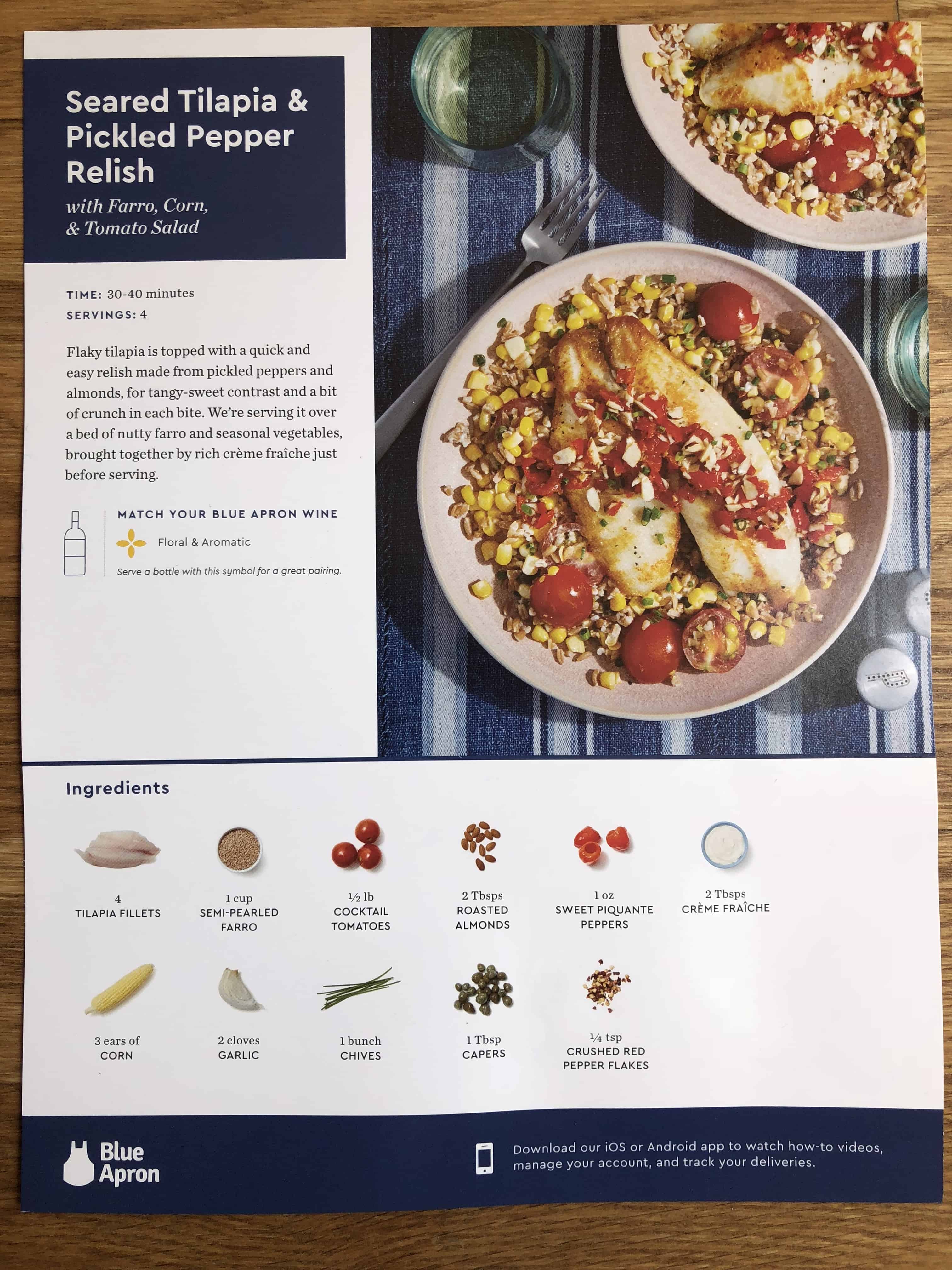 As usual, all of the ingredients were included!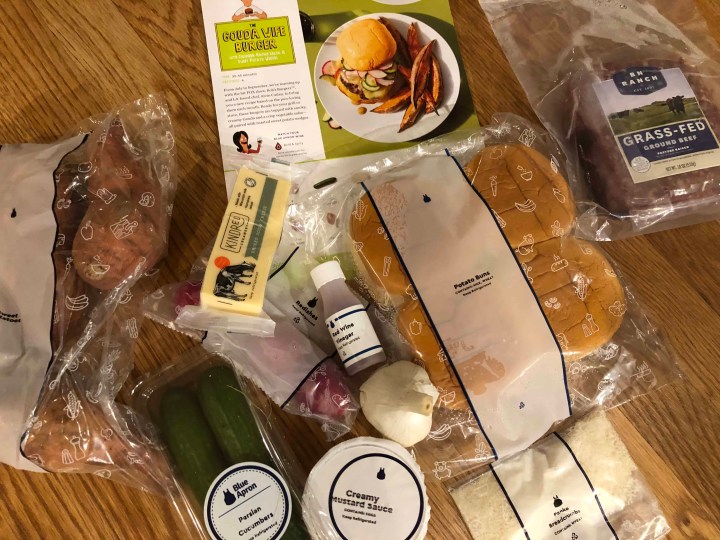 The meals come with nutrition info and ingredients. Know what you're eating!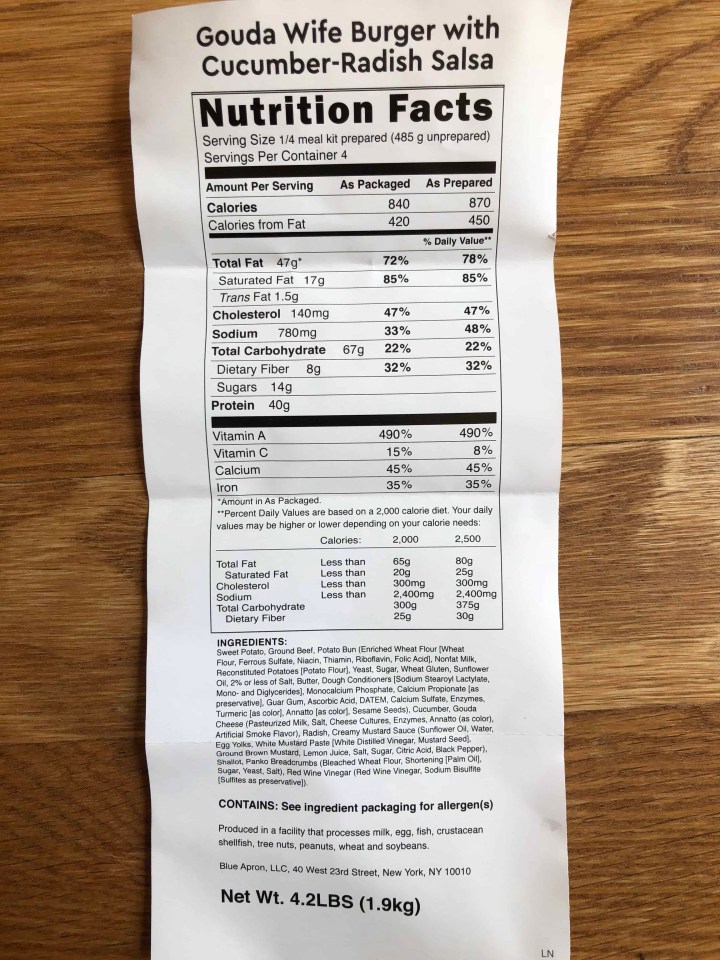 Unfortunately, this month, I received both a moldy shallot and overripe, bruised tomatoes. I'm sure it's hard to keep everything fresh in the dead of summer, but that's sort of the business model, right? Disappointing. Tossed the shallot and went without (who keeps shallots around?) and subbed in some of my own tomatoes.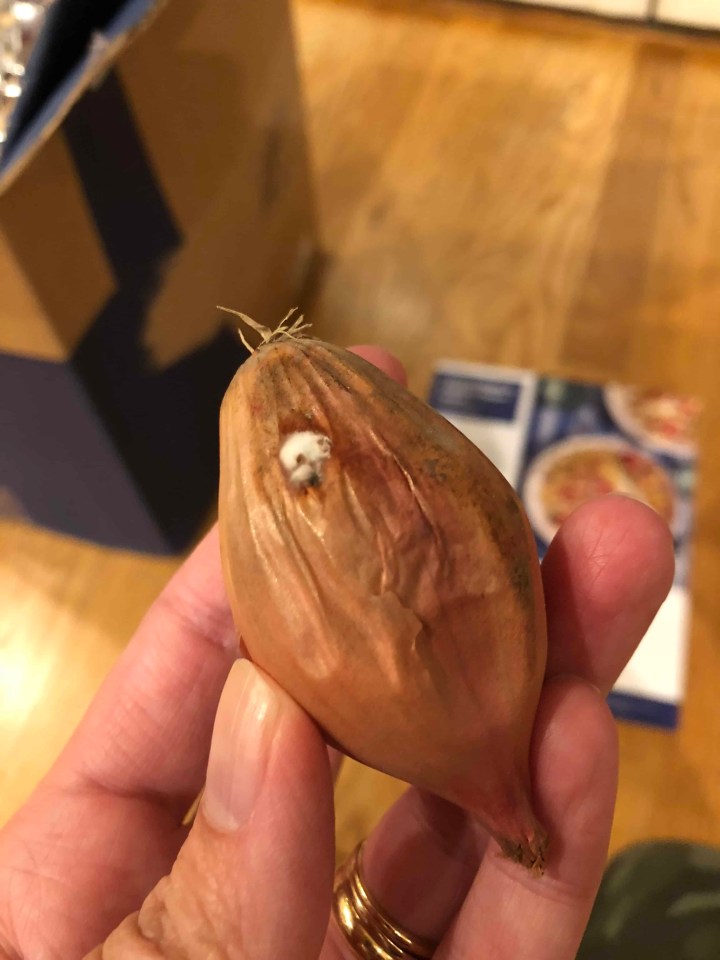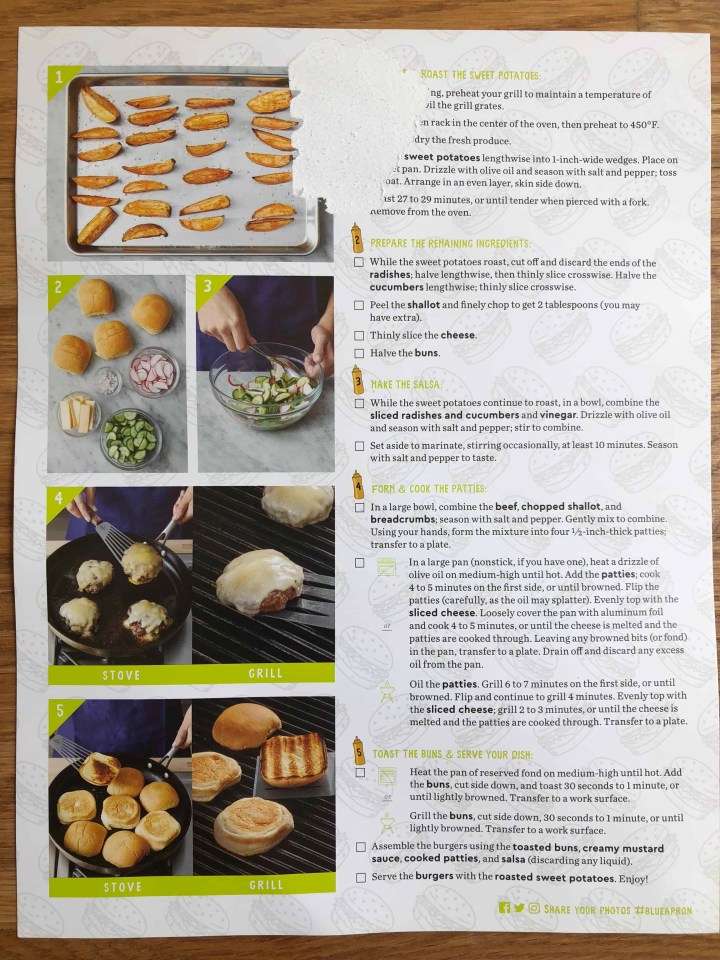 The prep was straightforward this month. Your burgers could have been cooked on the grill or the stove. We have a nice big electric griddle, so we went with that.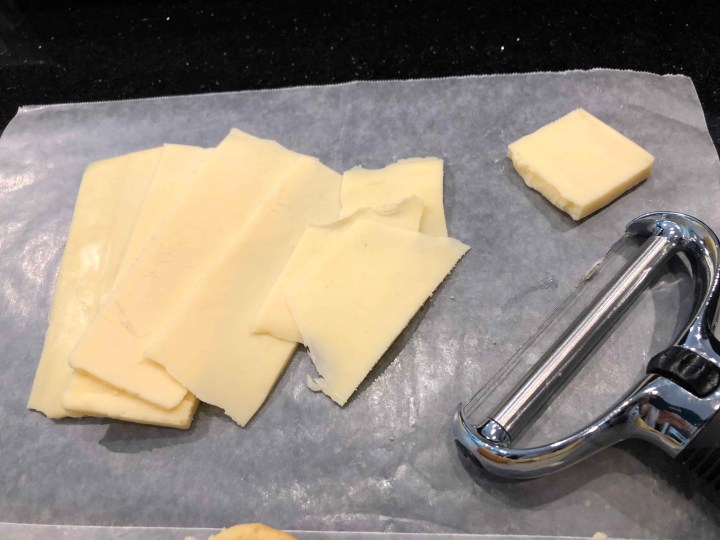 The smoked gouda was… well, you know.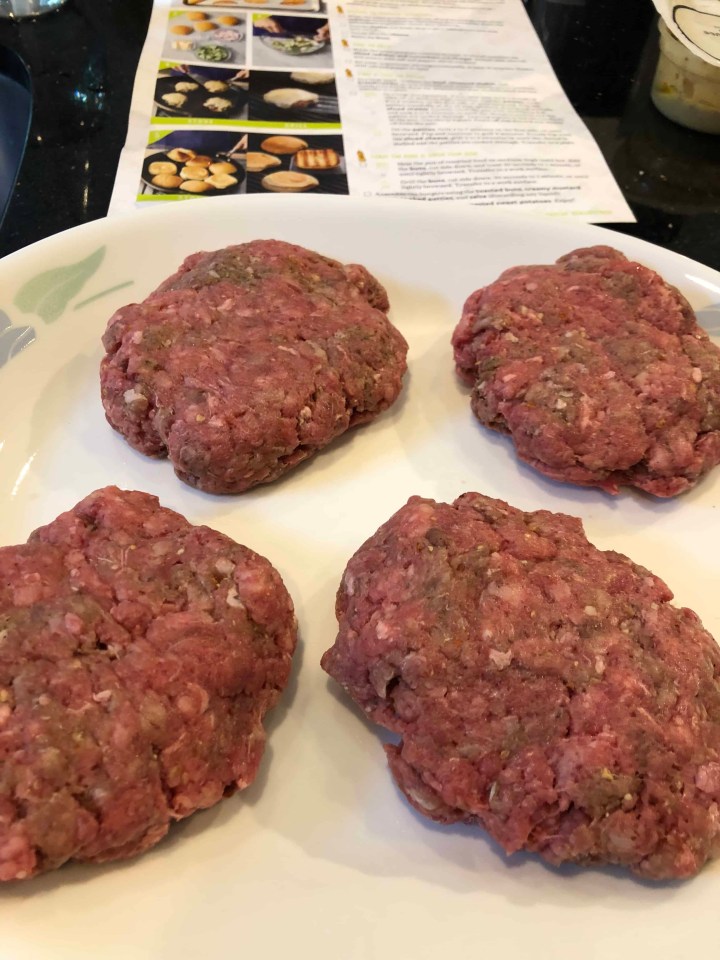 The grass-fed, humanely raised beef was very fresh and had a nice medium grind that worked well for making patties.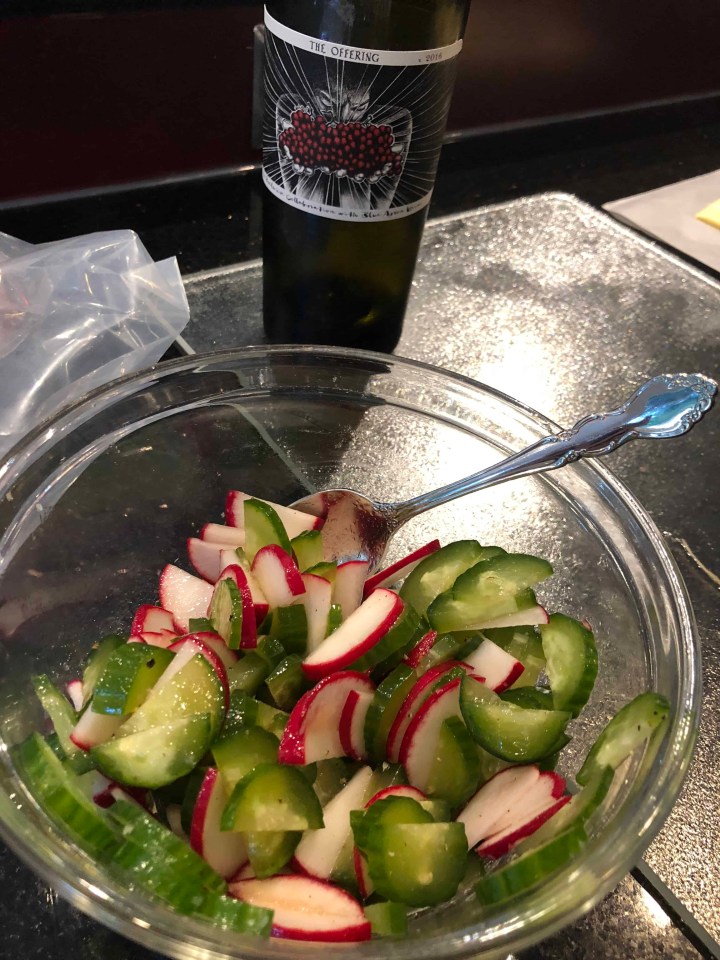 The cucumber-radish salsa was pretty to look at and added a nice crunch to the burger, but I don't know that it was much more than that. I added a pinch of sugar and some red pepper flakes to kick it up a bit. And, yes, that's a Blue Apron wine subscription bottle over there.
Hey, it was a burger! It was tasty! Everyone likes sweet potatoes. Tasty meal on a Saturday for board game night.  (Seven Wonders ftw).
Our second recipe was a fish meal–the best meals for the money, I think. This time it was Seared Tilapia and Pickled Pepper Relish with Farro, Corn, and Tomato Salad.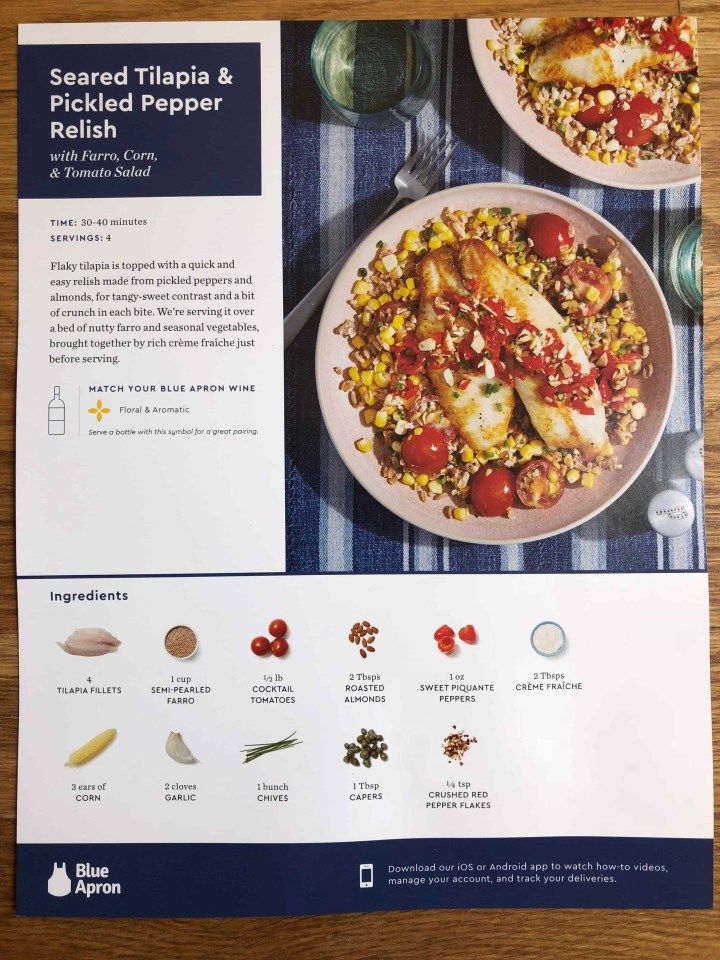 Except for the mushy tomatoes, the ingredients were good for this assortment. The corn (almost) made up for those tomatoes by being perfect. The fish, as usual, is sustainably sourced and pristine, with no "fishy" smell whatsoever.
An easy chop for the relish and salad. Use kitchen shears to make quick work of the chives.
I was a little concerned that this was going to take forever on a busy Sunday evening after baseball practice, but it all came together very quickly. The farro (like rice, but wheatier) cooks in the background and holds while you chop, and the fish and veg cook in less than 10 minutes. I used 2 pans to improve cooking efficiency at the expense of dishwashing efficiency.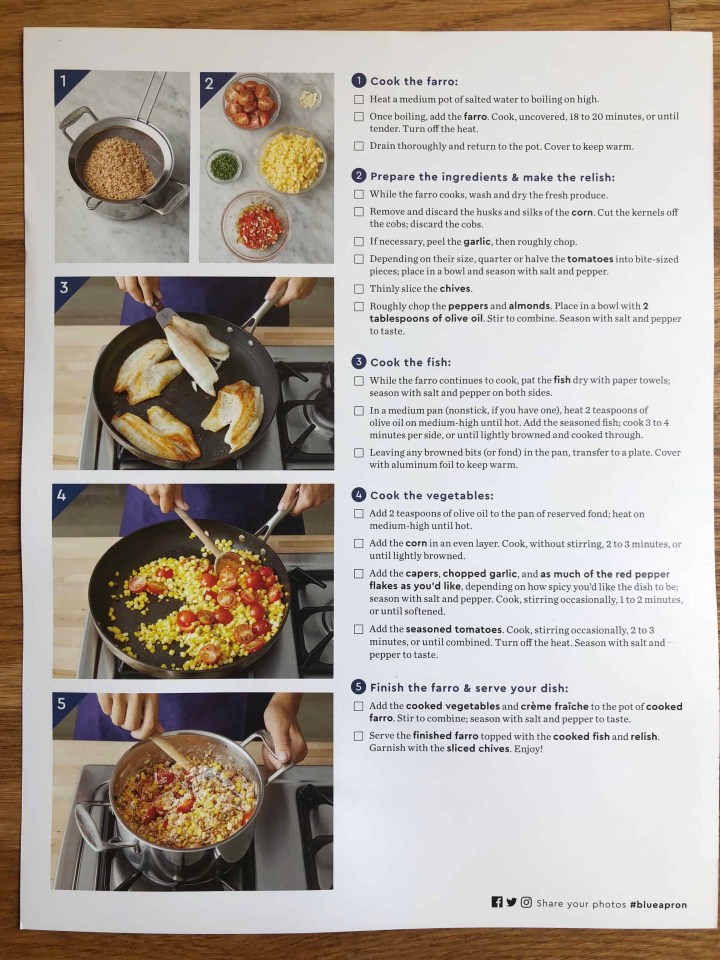 I was dubious about the texture of almond in the relish, but it was so, so, so good. Don't be temped to leave it out. And don't be shy with the olive oil.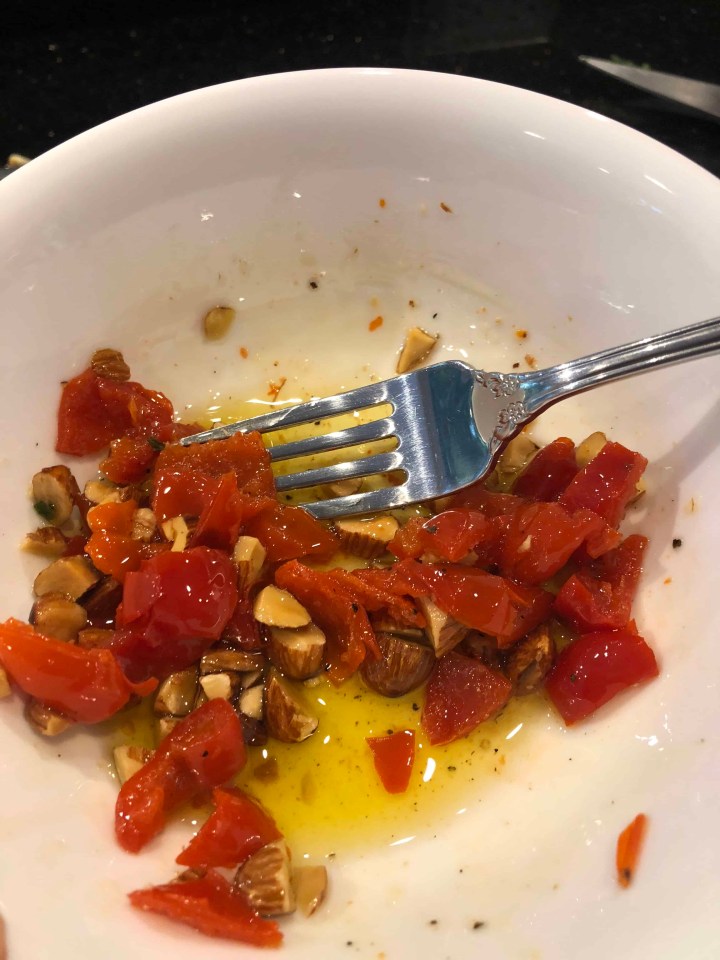 More olive oil in the veggies. You're supposed to let the corn sear in the pan, but that would result in black spots on the corn, which of course would poison the children, so we just gave it a quick saute. The tween handled the vegetable prep with minimal supervision.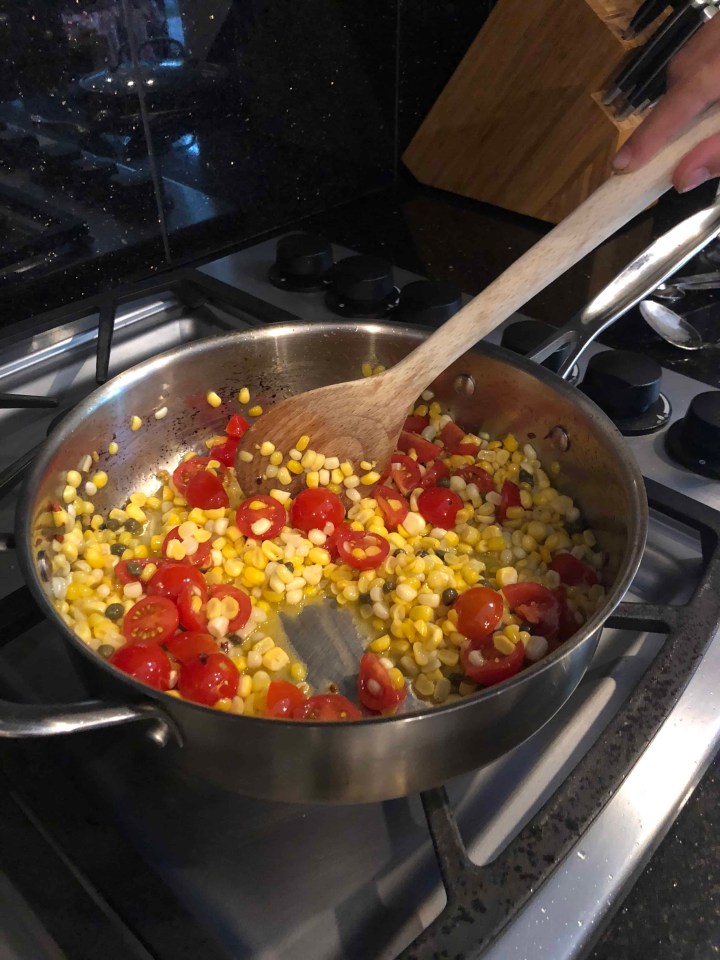 Nutrition facts are good for you, as is this meal. No guilt here!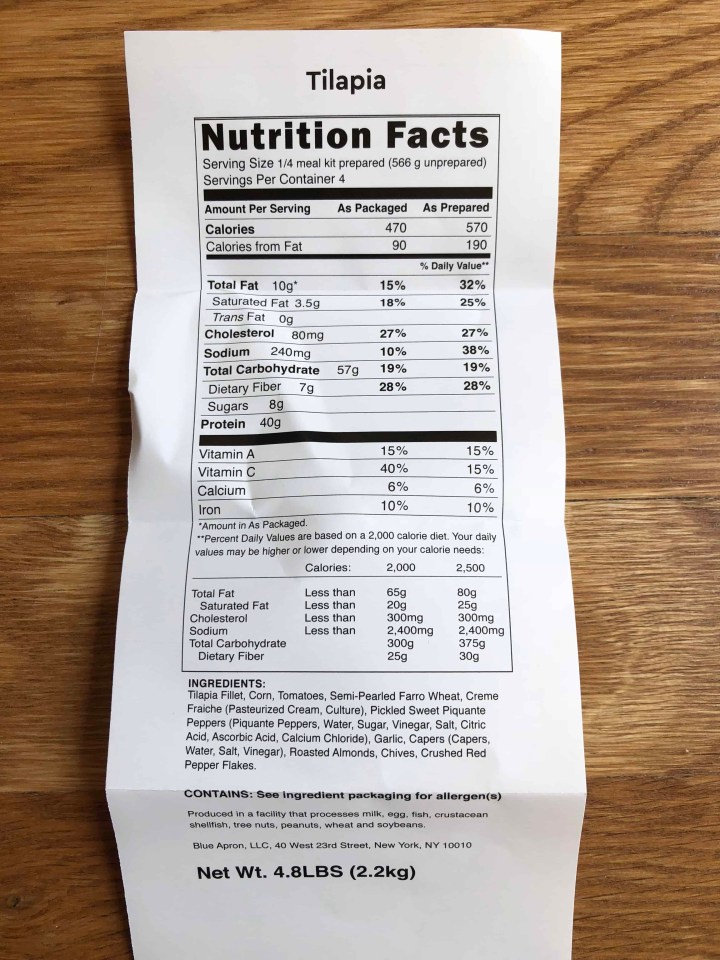 How's this gorgeous plate of food for evoking late summer? This meal was OUTSTANDING, one of the best we've ever had from Blue Apron. And it would definitely be easy to make yourself again, especially if you stash the recipe card in a drawer for later use like I did. Two thumbs way up.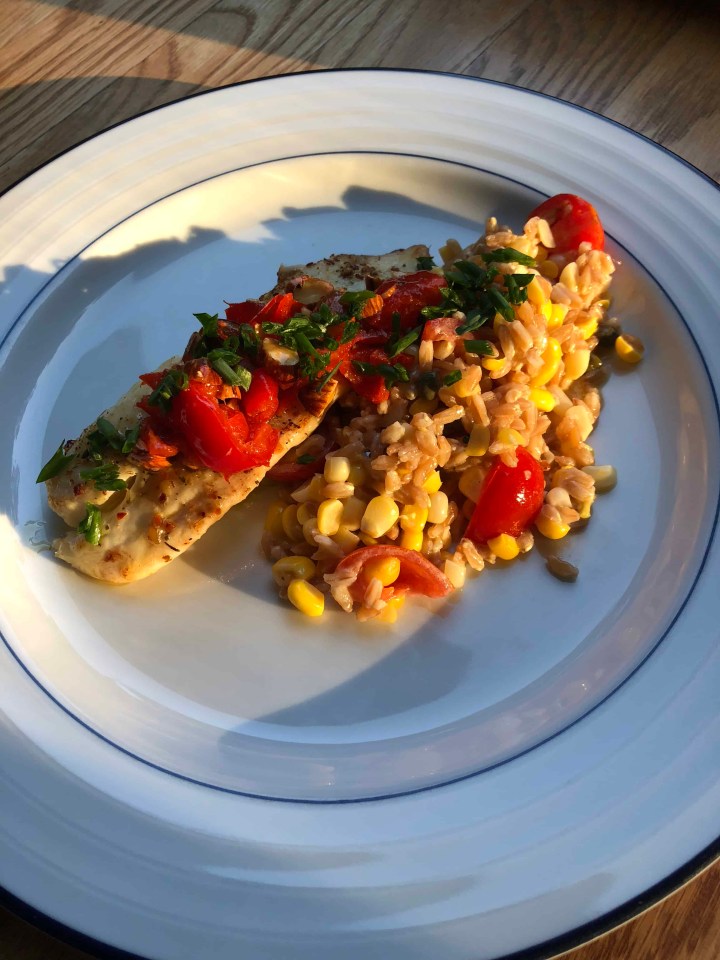 That was our month! Seasonal, tasty, and filling, with a small produce hiccup. Not a bad way to close out a season.
Hey, did you know that Blue Apron has a wine program now? It's super easy to match your wine to your meal, like the tasty red blend we had with the burger.
It's nice to not have to decide "what's for dinner" all the time. Overall, Blue Apron has been enjoyable and gets us out of our boring dinner routine. Honestly, you can forget how fun cooking can be. Interesting ingredients, easy recipes, and delicious food. We can't wait to see what we get next time!
What's your favorite late summer meal? Let us know in the comments below!