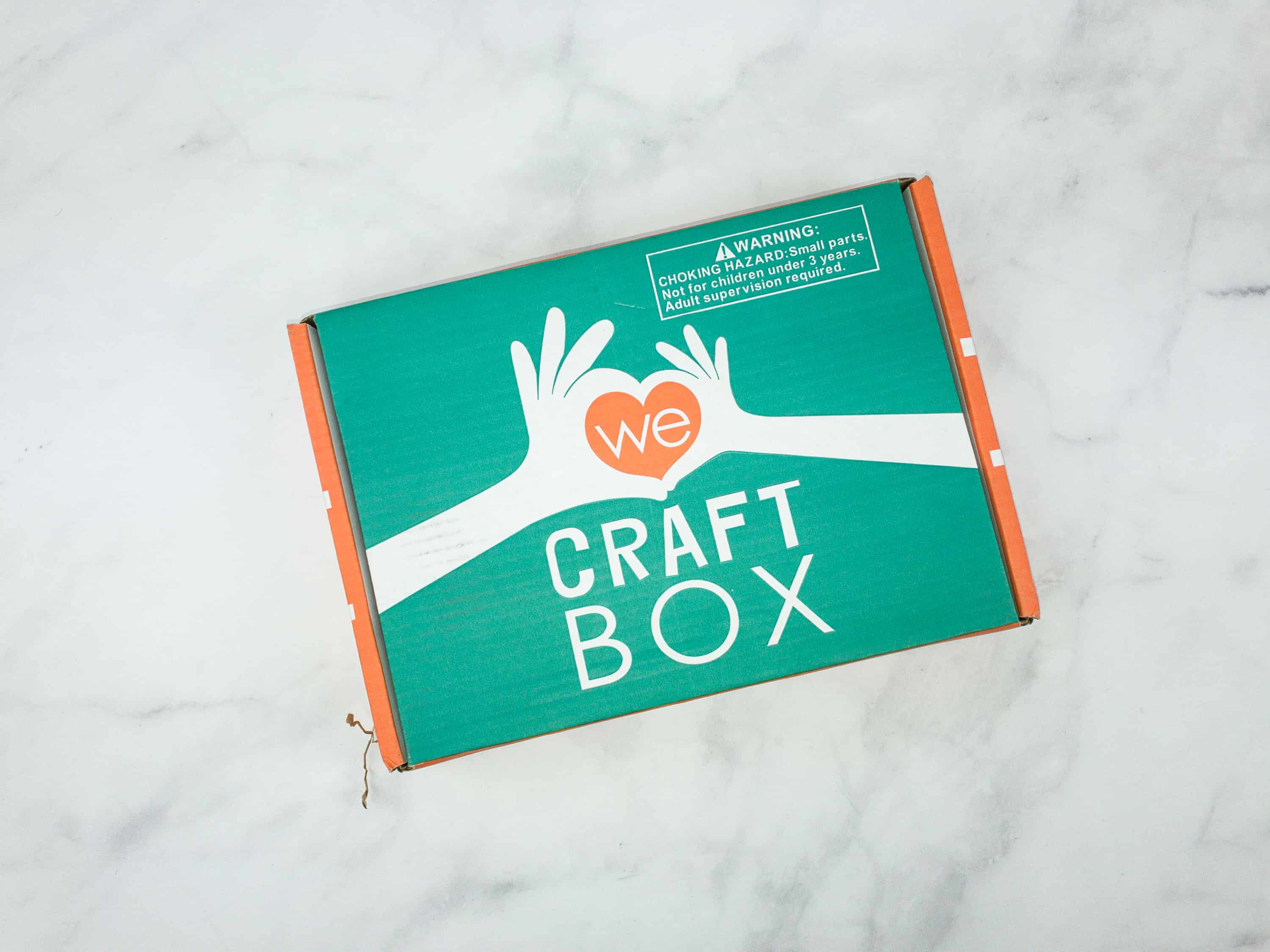 We Craft Box is a craft subscription for kids. Each box comes with a themed story to inspire your children, and 2 to 3 prepared kids crafts with multiple blanks so parents or siblings can craft along. All materials are included (with the exception of scissors).
Crafters can sign up for a month-to-month, three-month, six-month or annual subscription that automatically renews. All plans can also be sent as a gift that does not renew. A month-to-month subscription starts at $24.99 per month and includes free shipping.
DEAL: 
Get $5 off on your first box! Use coupon code HELLO5.
Get one additional box free when you subscribe to any 3 months or longer subscription! Use coupon code HELLOSPECIAL. Available while supplies last.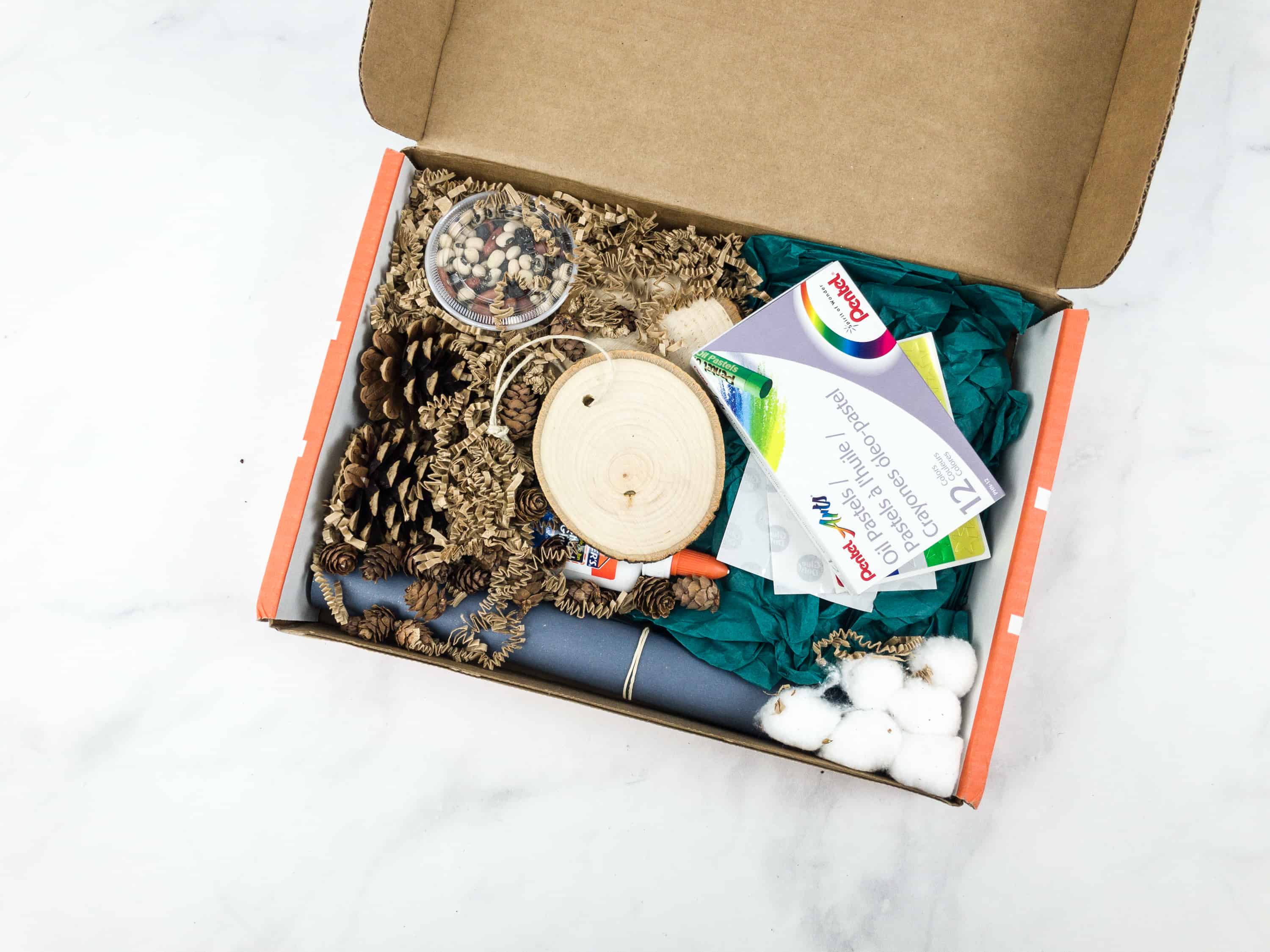 This box is filled with crafty materials!
There is an information card that described the activity through a lovely poem! This was just a superfun and engaging way to start the craft.  We read a lot of poetry so my children eagerly listened along (and got a huge laugh out of a place to pee!).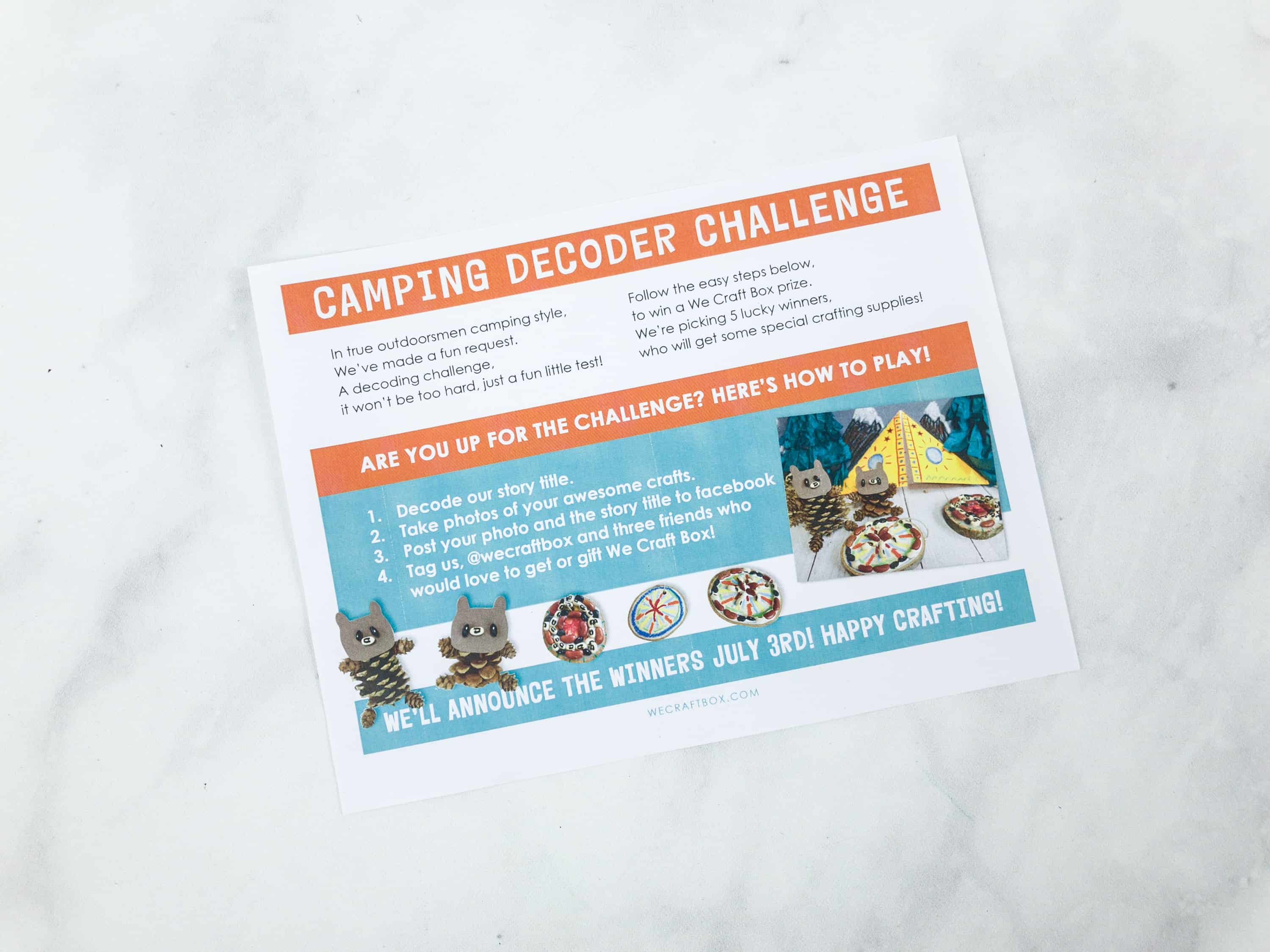 Don't forget to check out the back of the card! There are riddles and instructions on it, with challenge info to win a prize.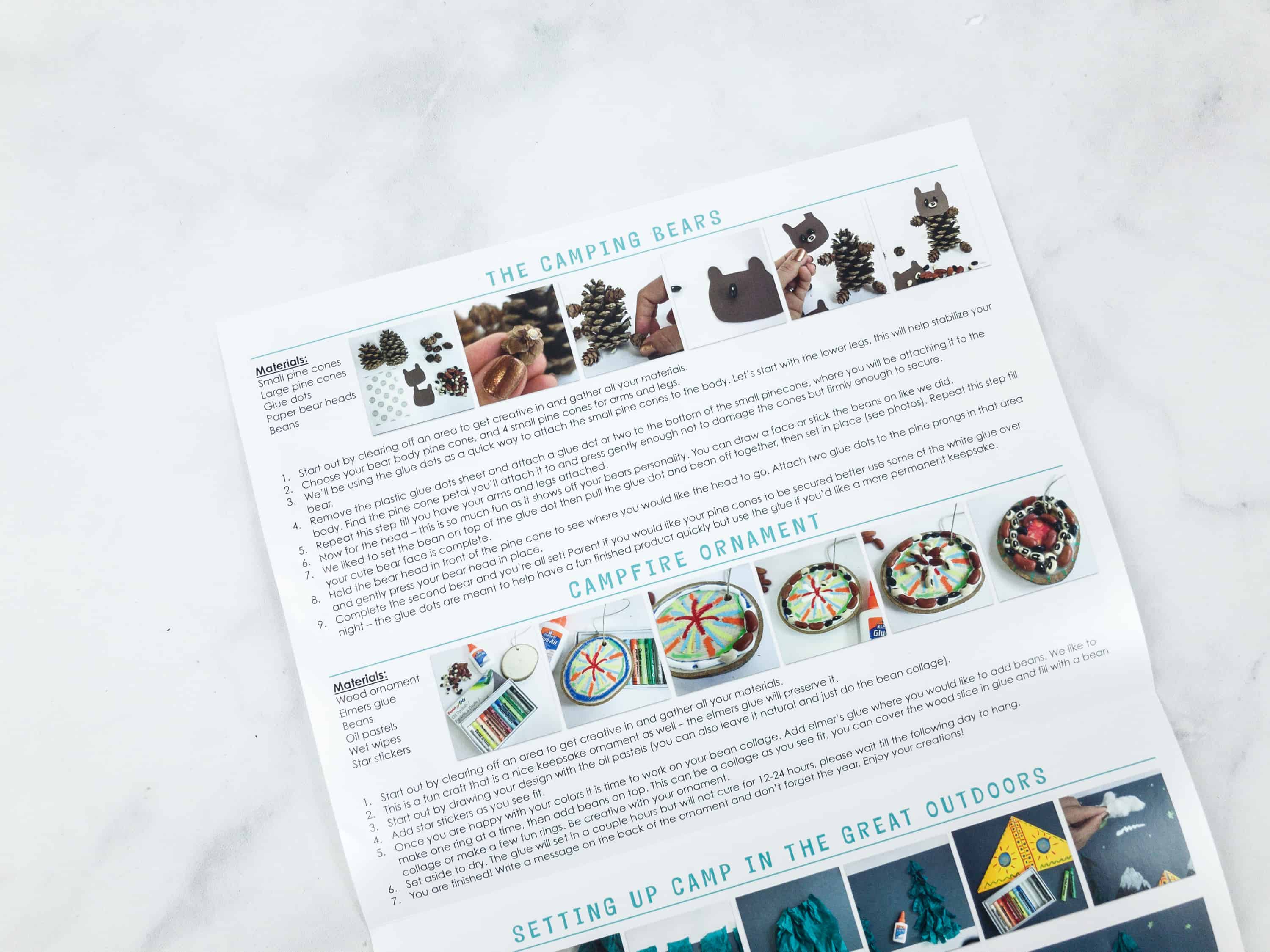 Also included is an instruction guide, supported by images of the steps.
We have three activities in store for us. All the materials needed are included in the box.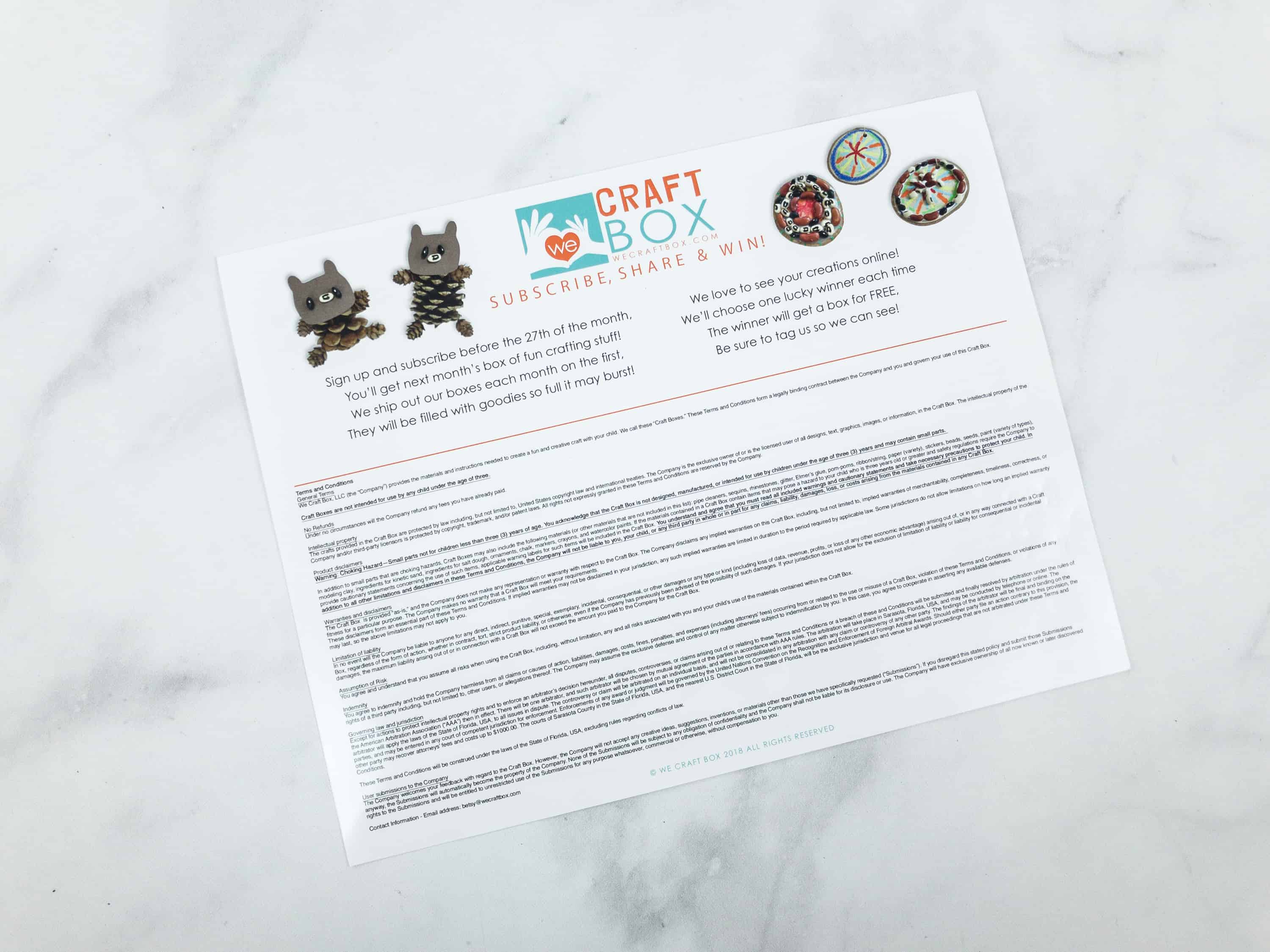 Craft Box also encourages subscribers to share their box on social media for a chance to win a box for free.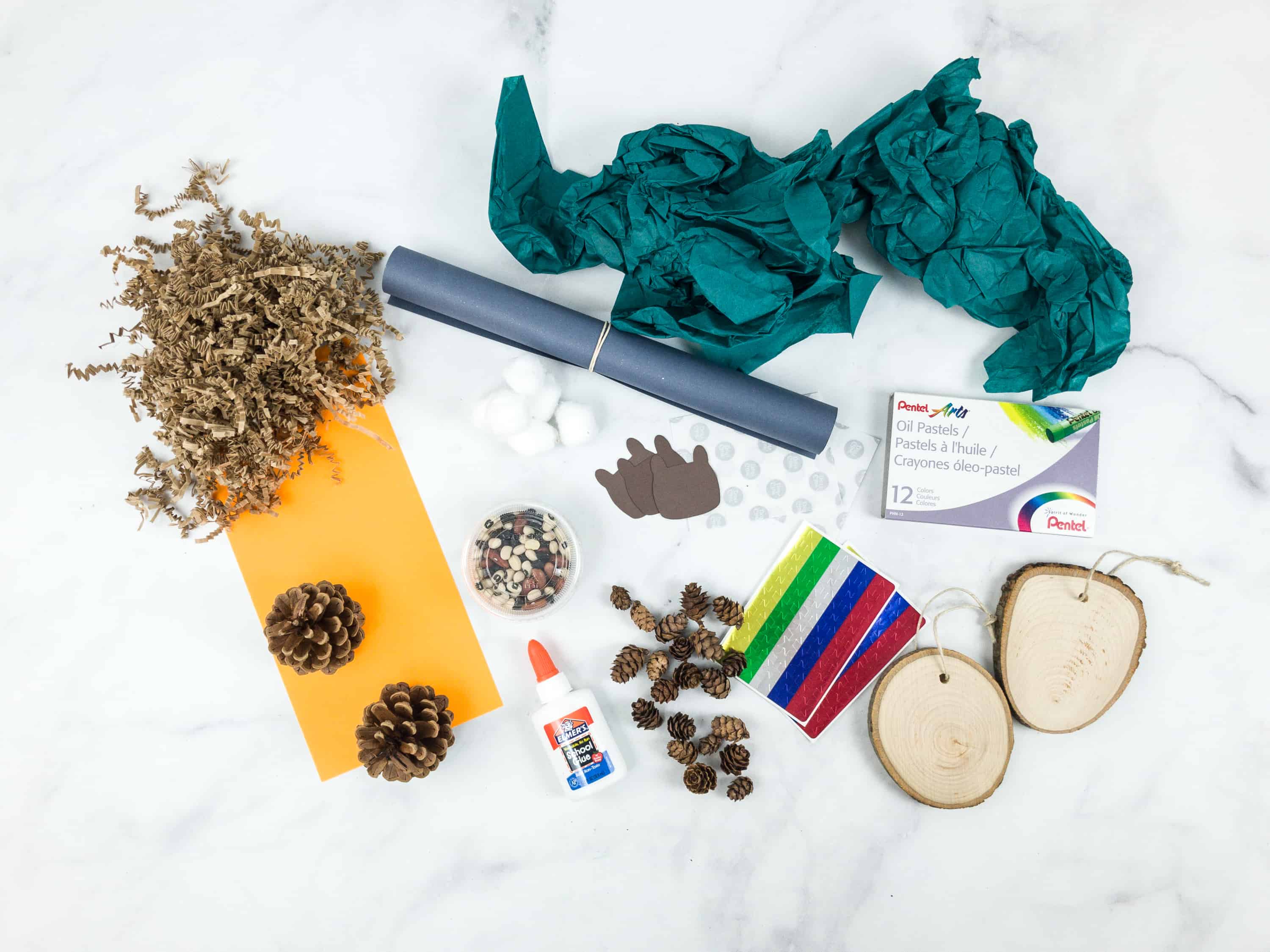 Everything you need in the box!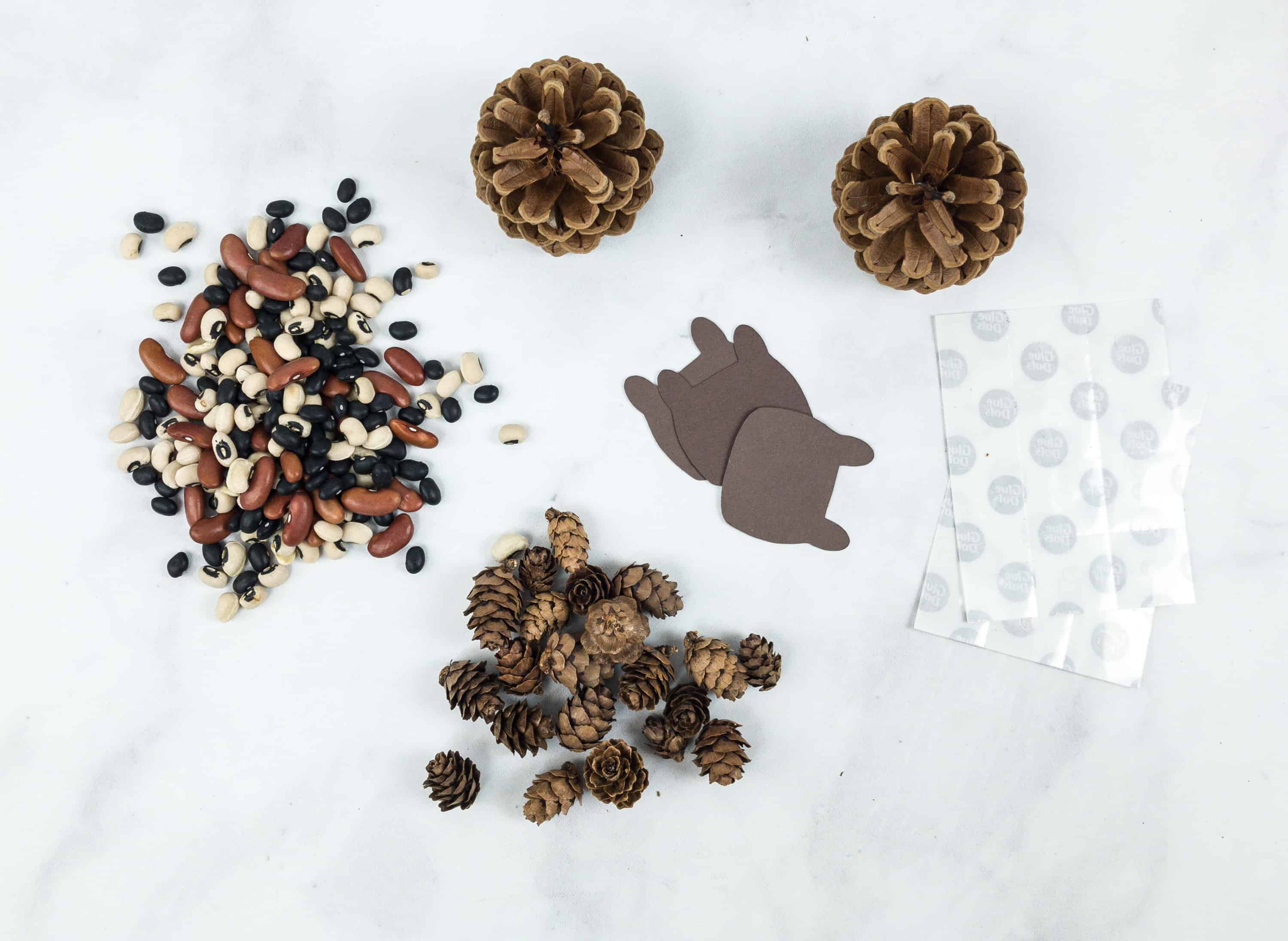 The Camping Bears
Materials:
Small Pine Cones
Large Pine Cones
Glue Dots
Paper Bear Heads
Beans
We laid down all the materials on the table. I guided my son with instructions, but all the activities were him! My other children also participated – we had a magical time!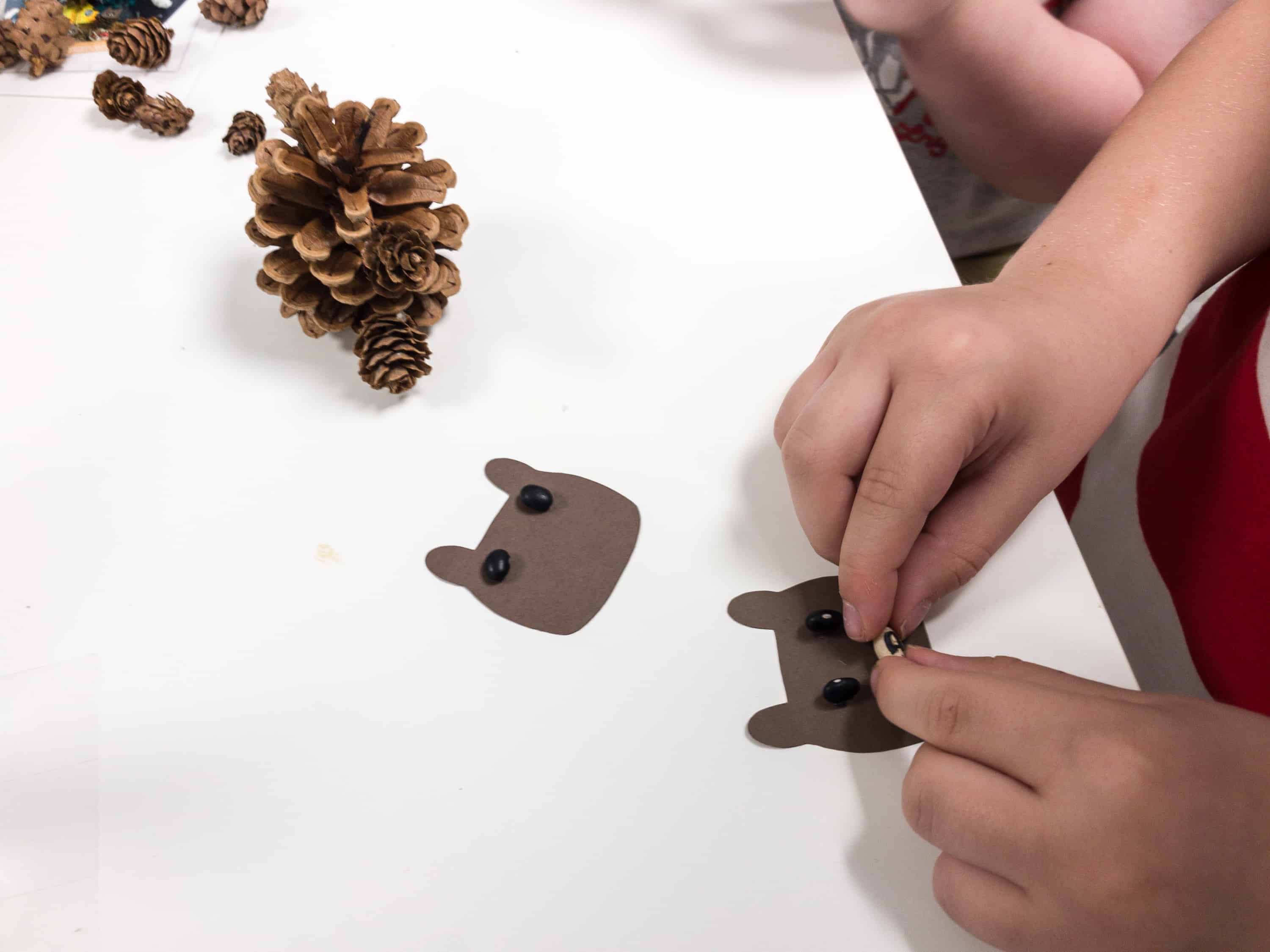 We glued the beads onto the brown paper with the included glue dots to make the face of the camping bear.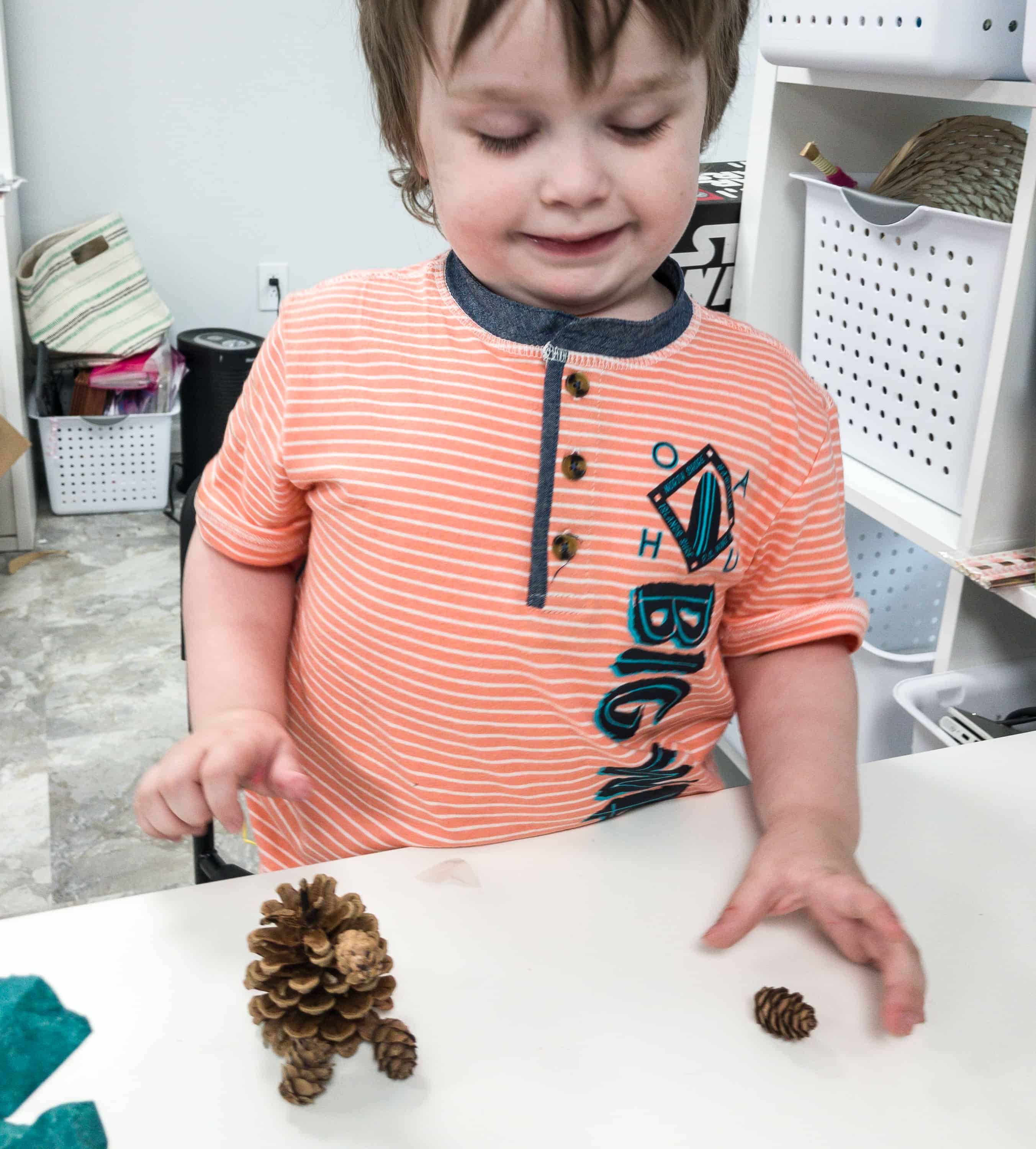 He arranged and glued the large pine cones to make the camping bear's body. The little cones serve as arms and legs. My 3 year old was able to manipulate the glue dots and do it himself – he was so proud!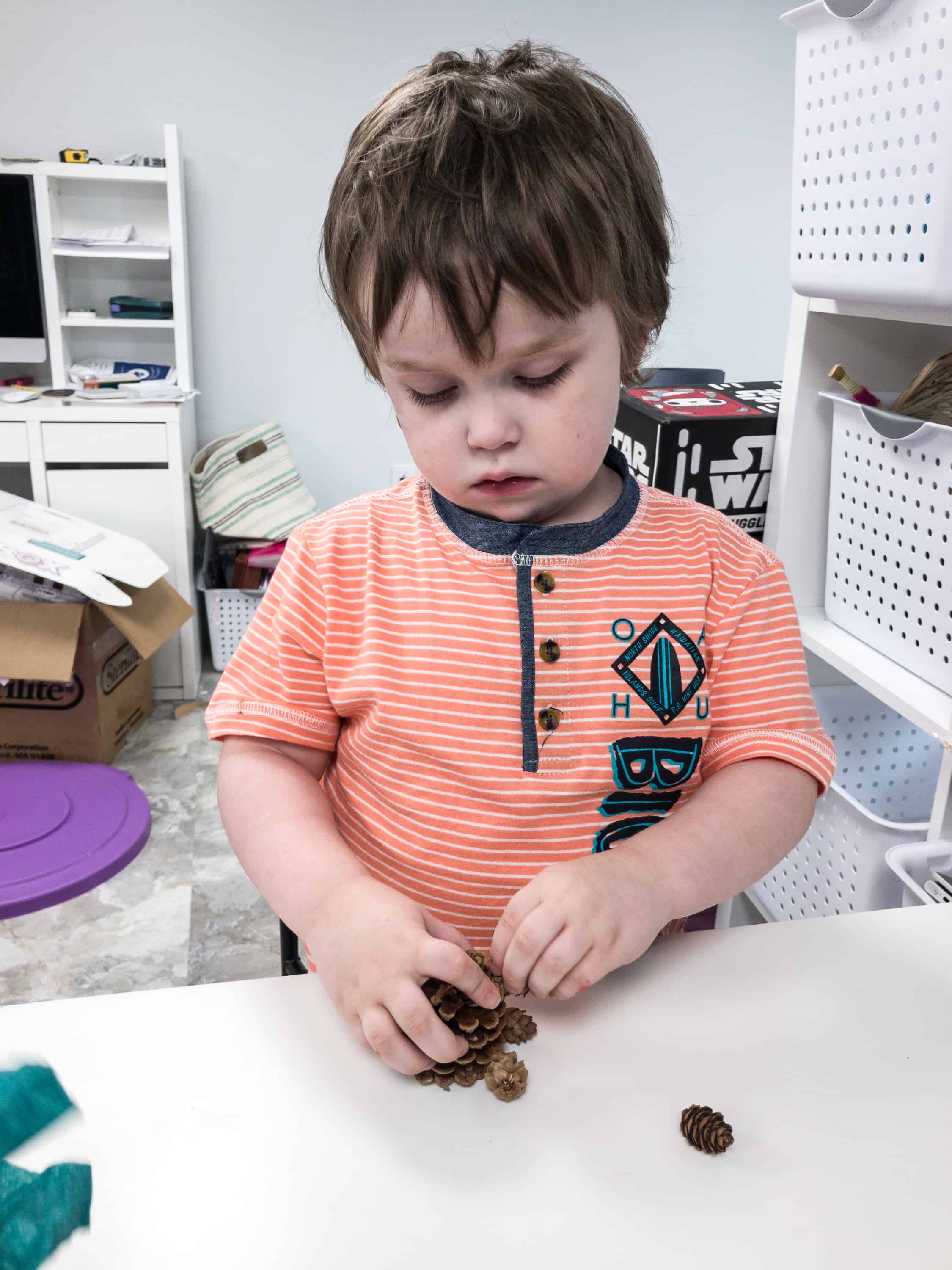 He's really serious about putting the camping bear parts together. The shape of the pine cones made it tricky but it certainly looks more fun and unique.
My 7 year old drew a smiley expression on his camping bear and my 3 year old made the eyes and nose closer together. These are cute!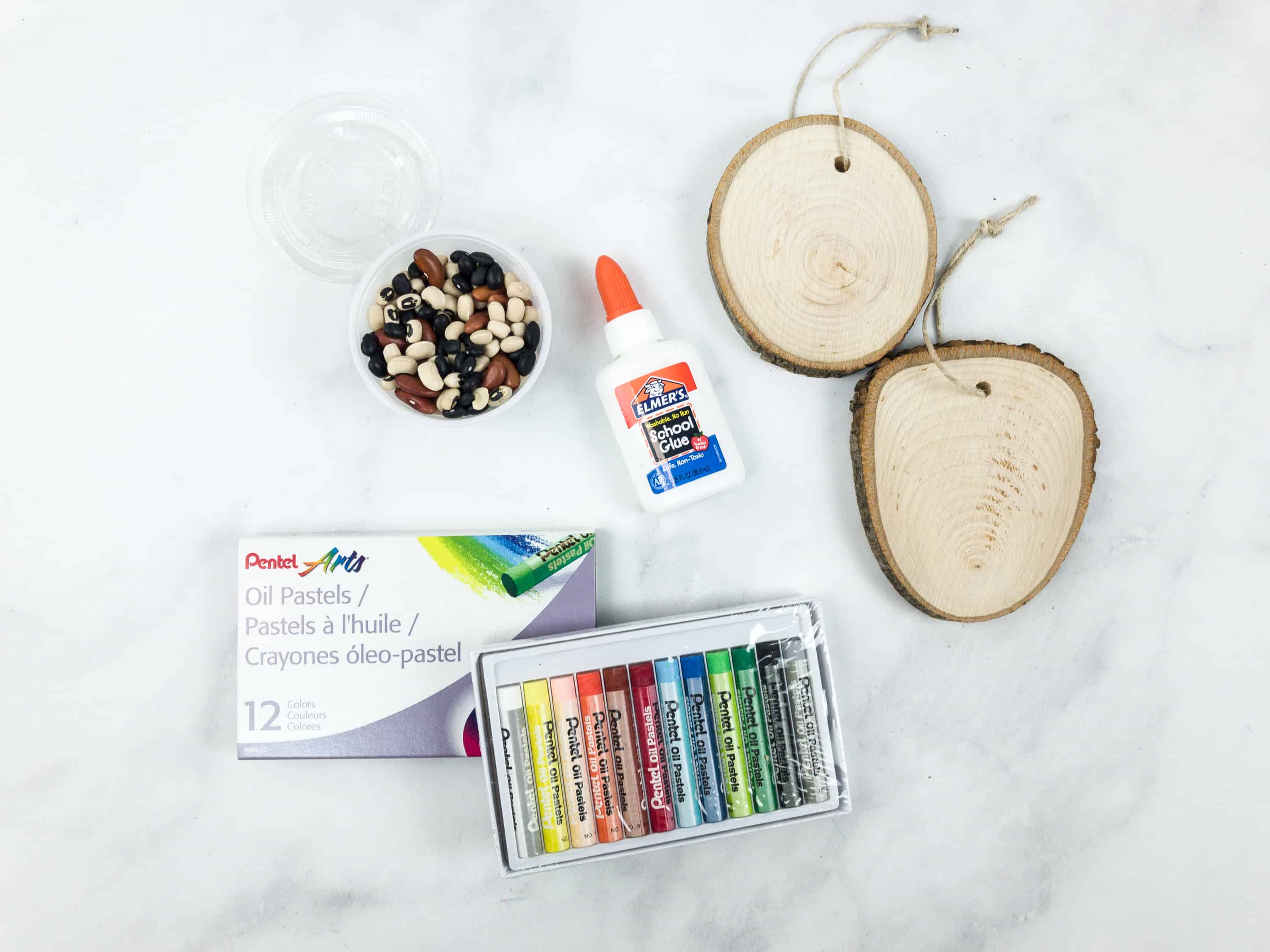 Campfire Ornament
Materials:
Wood Ornament
Elmers Glue
Beans
Oil Pastels
Wet Wipes
Star Stickers
For the second activity, we made a childhood art keepsake. First, we drew on the wood ornaments with oil pastels…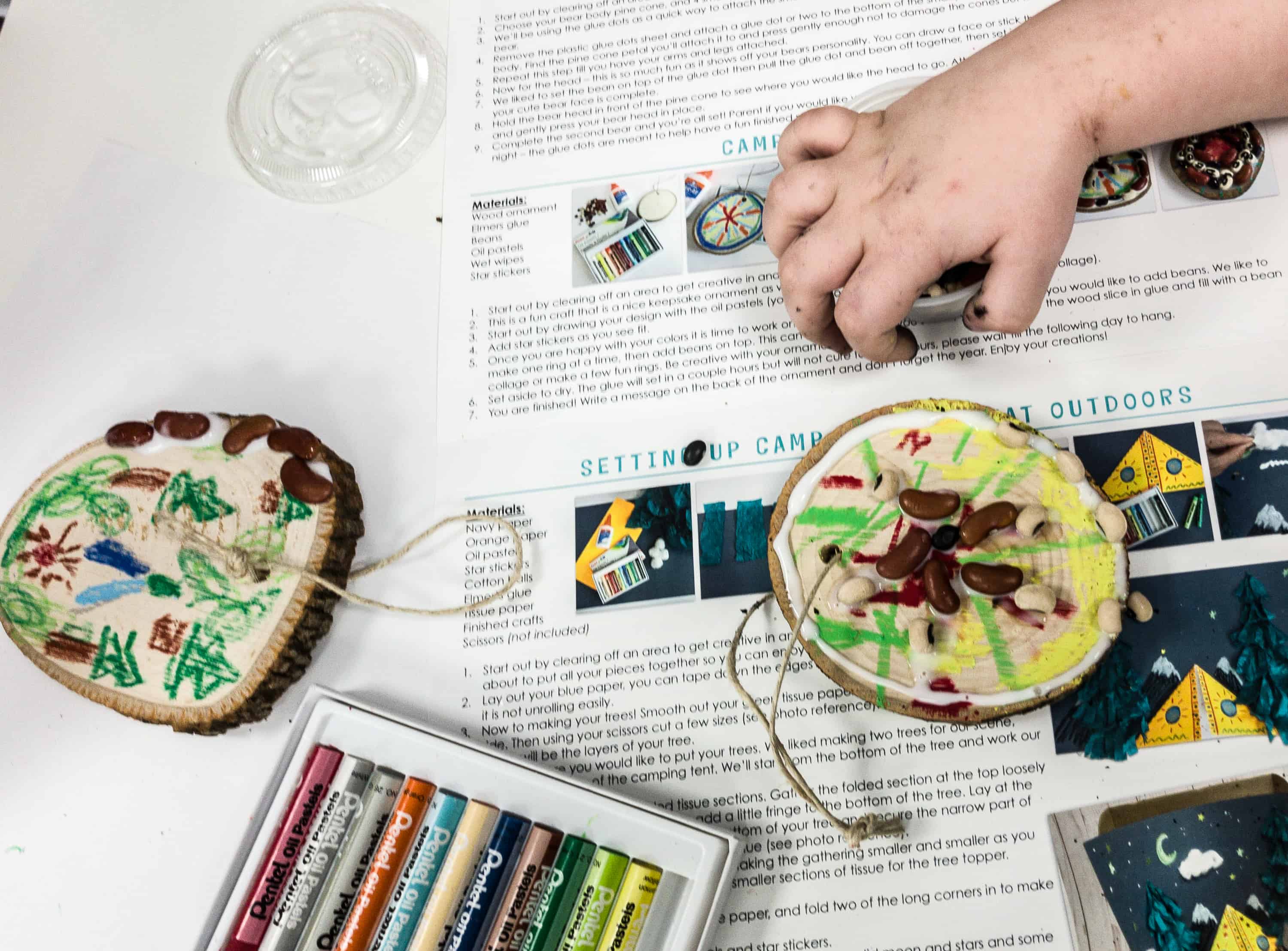 My 7 year old drew on teh back – a cute christmas tree scene! We applied the glue on the circle to place the beans on them.
We let the glue dry for hours while we do the rest of the activities. These look cute, right? It is such a good remembrance of their baby years. Also, protip, micellar water is an excellent chalk pastel remover.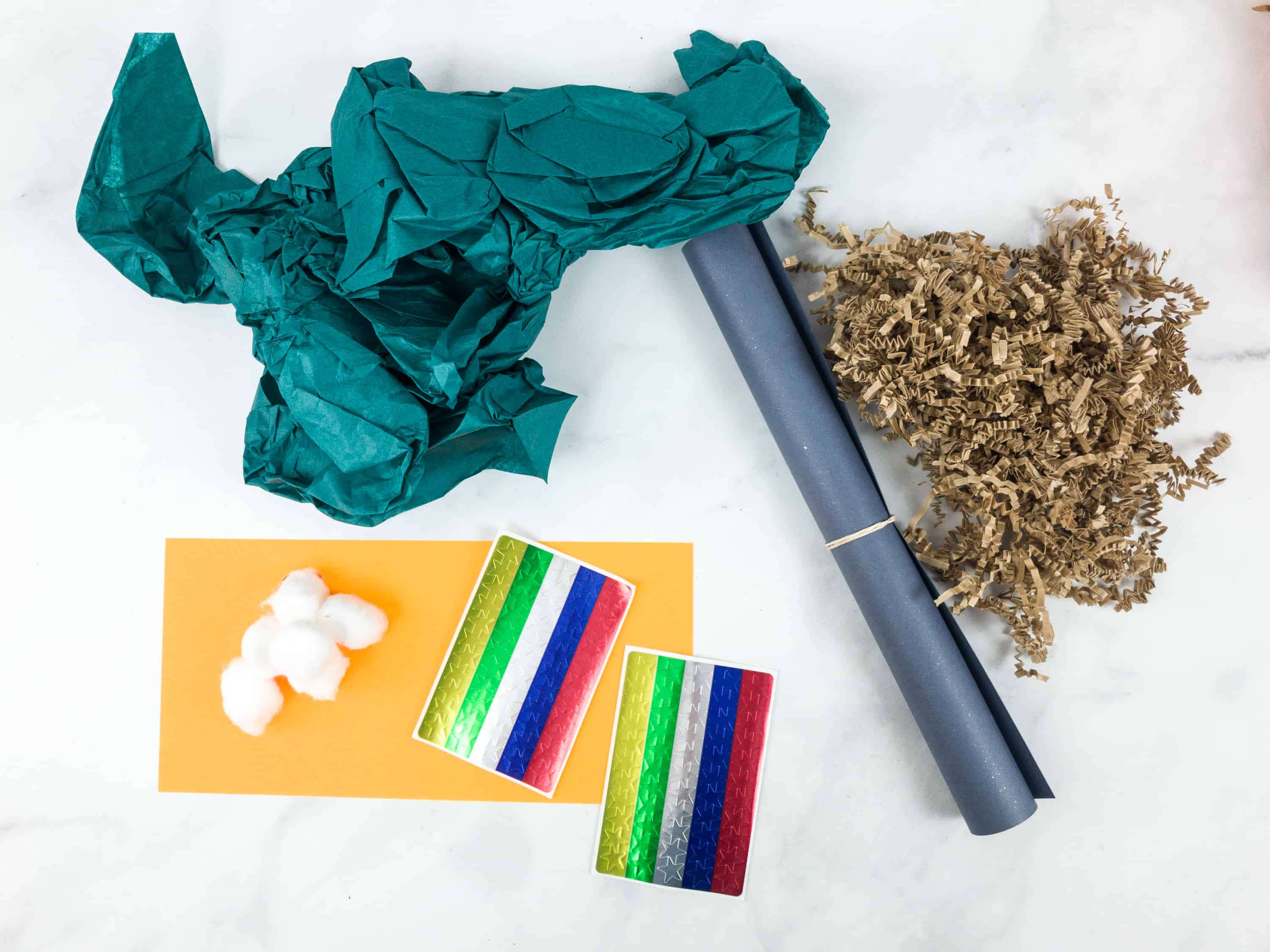 Setting Up Camp In The Great Outdoors
Materials:
Navy Paper
Orange Paper
Oil Pastels
Star Stickers
Cotton Balls
Elmer's Glue
Tissue Paper
Finished Crafts
Scissors (not included)
This is the base of our 3rd activity. My sons were so excited and inspired by this box they dug right in and did their own diorama!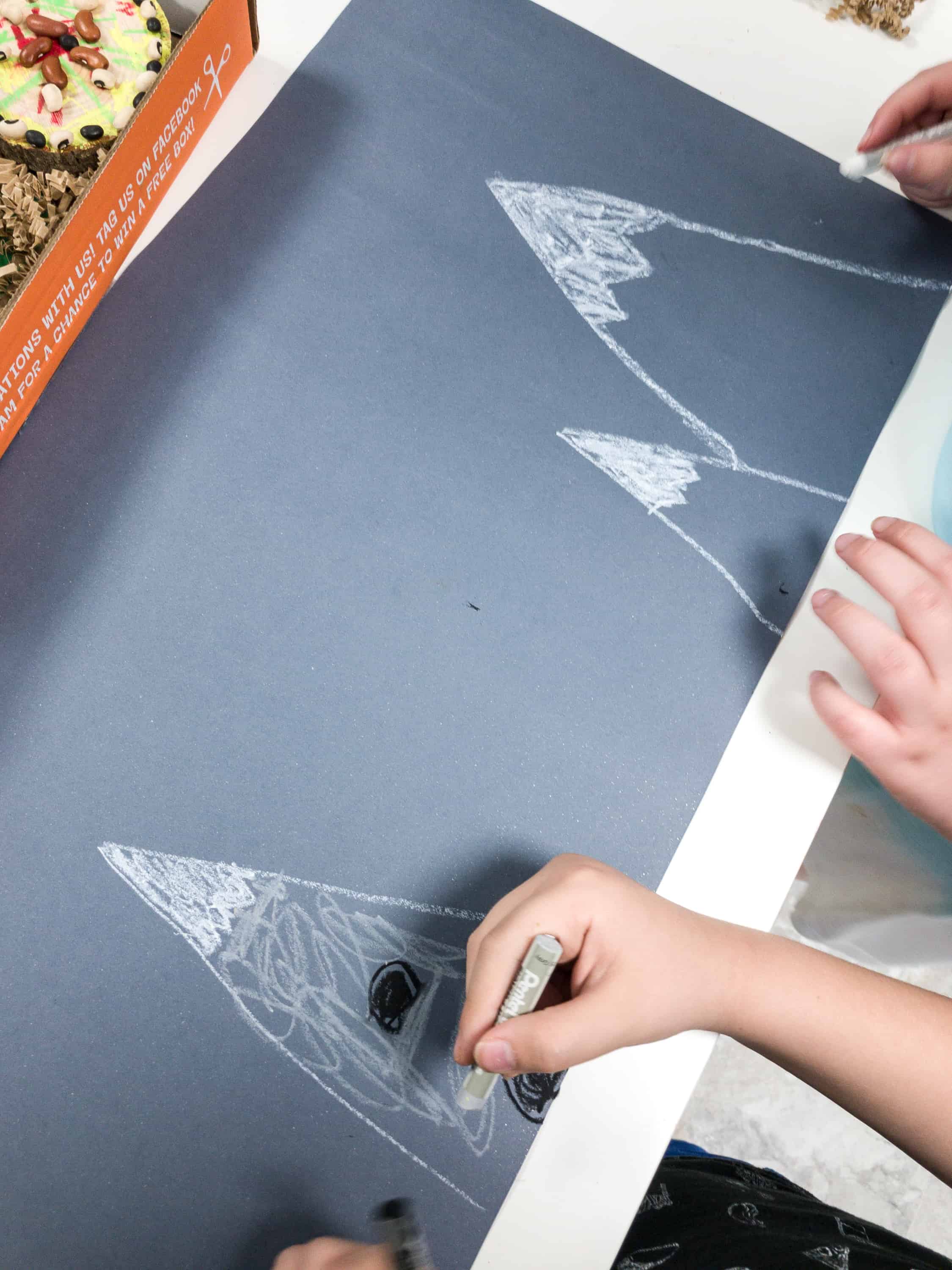 My kids all worked together on this project. They were different in expressing what they think the mountains should look like but one thing's for sure, they all enjoyed the activity! This gray paper where they're drawing at will be the backdrop of our campsite model. It's a little hard to tell but it has sparkly glitter specks for a beautiful night sky.
I see caves and other features!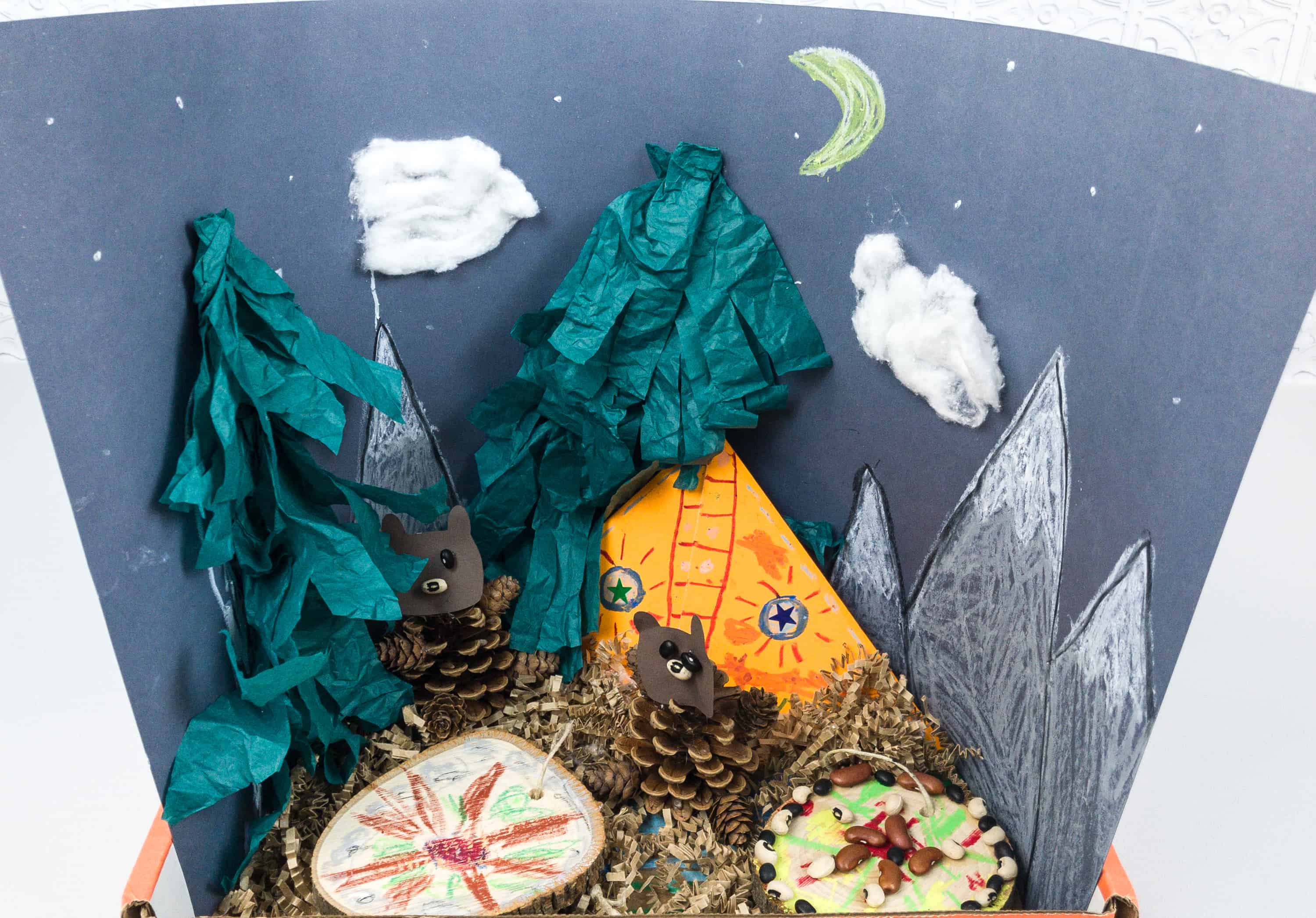 Voila! Here's our campsite! It's amazing that simple materials can be turned into something beautiful. The doodles of the box were totally covered by the gray paper as mountains and the sky. We glued the cotton as the clouds and glued the green crumpled paper as trees. The instructions for the trees were a little off, but actually making them was straightforward.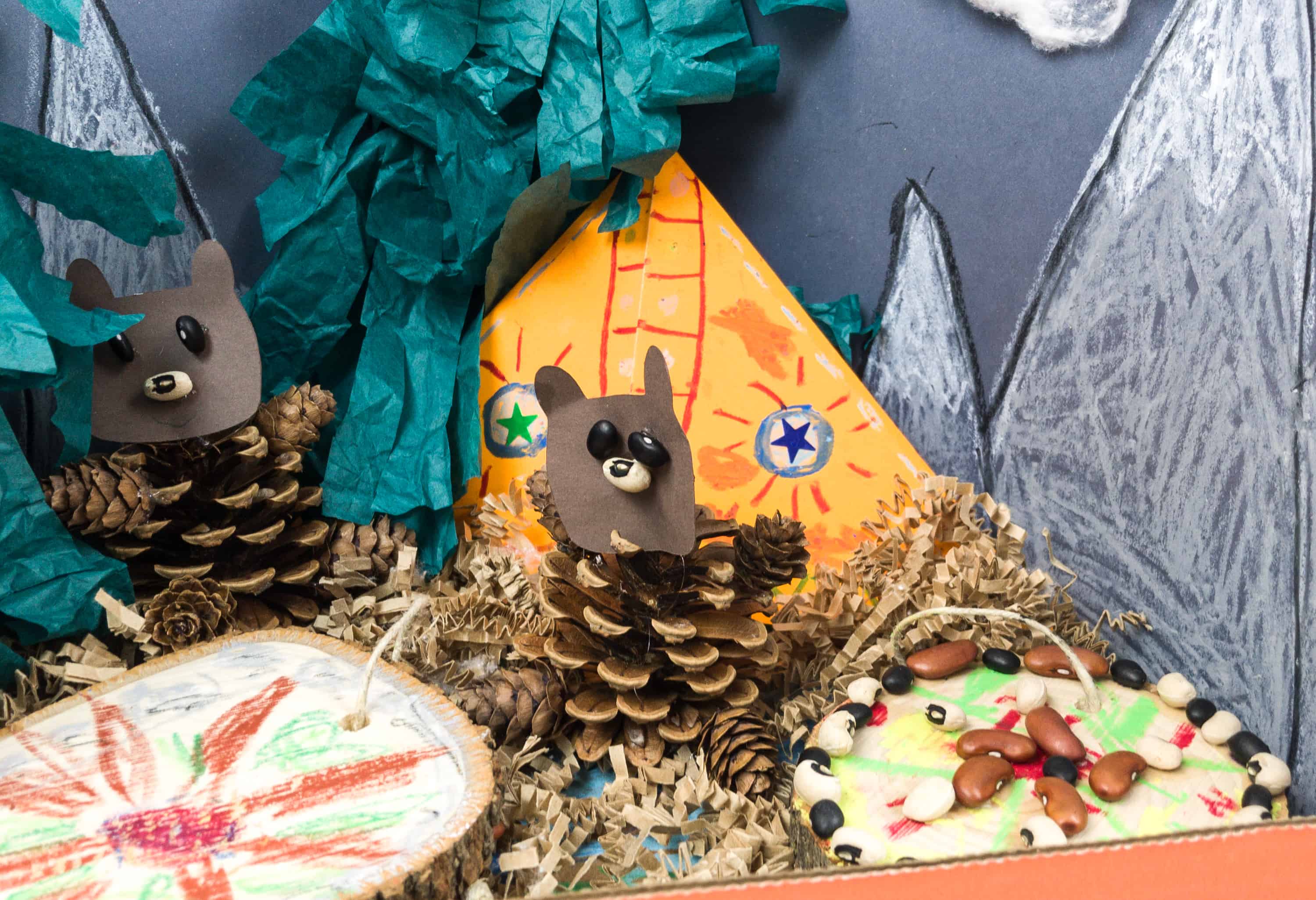 We added the campfiresat both sides and placed the tent at the middle. The camping bears seem happy and cozy at their new place!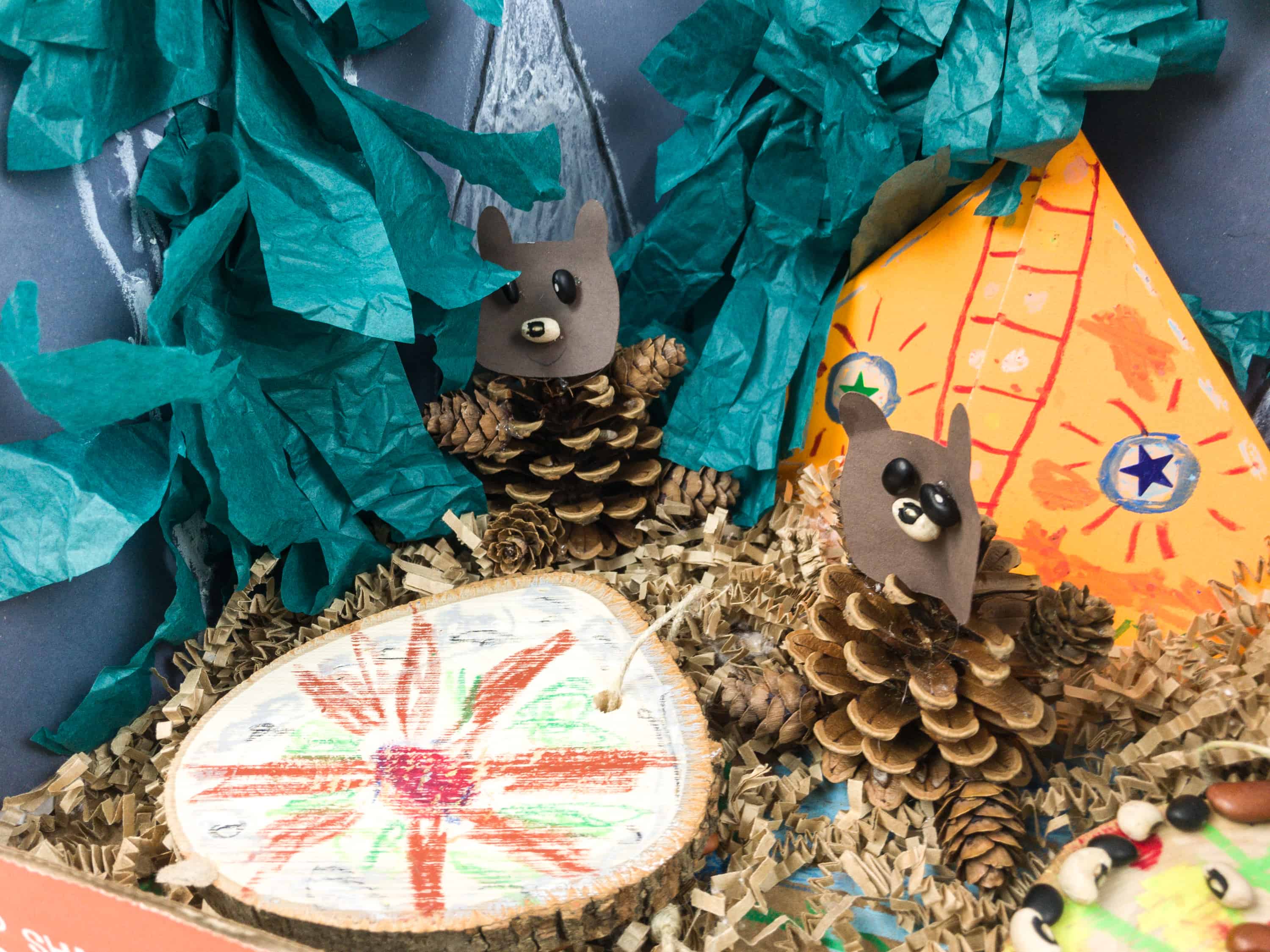 The brown squiggles were a nice touch too!
We had a blast doing all three activities. All the elements of this campsite just went well together and my kids will play with it for quite some time – they love creating scenes and making furniture and other features for their scenes out of boxes (surprise), but this was super imaginative and kept them going over successive days.
The crafts in We Craft Box can be done collaboratively and I could tell how much all my kids enjoyed it when they worked on the camp model together (and we parents had a great time too!). It's more fun to express and share ideas through art. The box had our children draw, glue smaller things to make a more cohesive design, and use their imaginations effectively. It's also a great thing to gradually intensify the difficulty of activities as we go along especially with the payoff of the final scene. The artwork starts with the small individual parts like the camping bears and the tree stumps or tent, to build up into an elaborate campsite as we put them together. It shows the kids the appreciation for little details and at the same time culminate with the bigger picture. We had an amazing time with this one and couldn't recommend it enough, especially for a fun multi-age activity!
What do you think of this month's box?