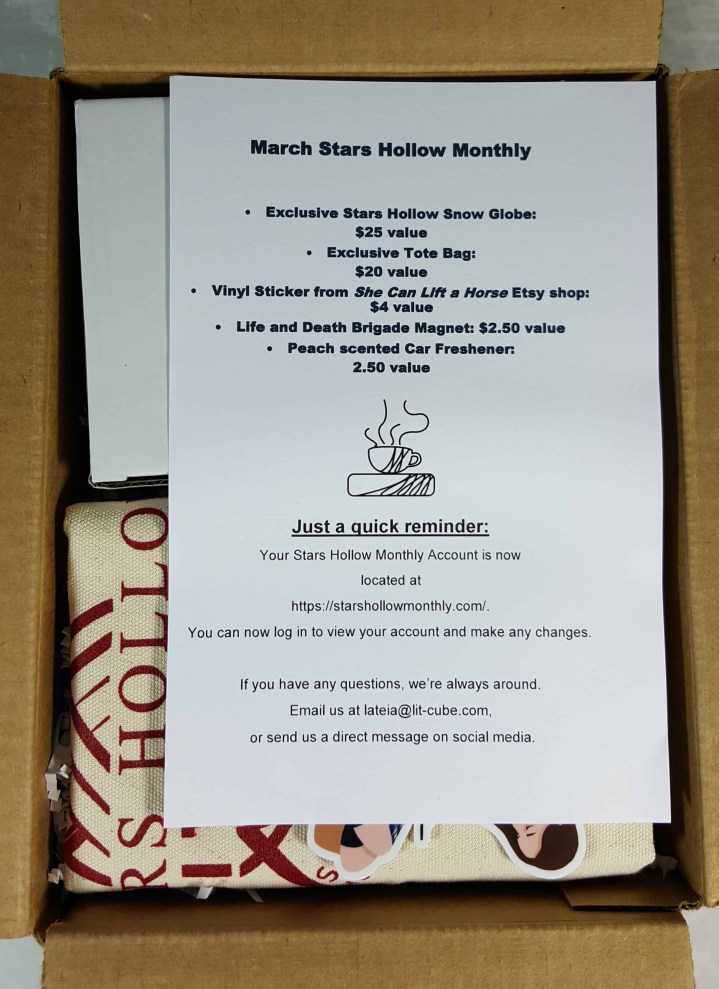 Stars Hollow Monthly features 3-5 products which are inspired by the Gilmore Girls and the fictional town of Stars Hollow. (Inspired by, meaning items that relate to, are inspired by, or are artistic renderings of the show and its inhabitants/characters.) For $34.90, you can expect anything from tee shirts (on occasion), home decor, fashion accessories, bath & body items, and much much more.
The goal for the Stars Hollow Monthly Box is to send subscribers items they will adore as fellow Gilmore enthusiasts, but also items anyone would enjoy – high-quality items that won't gather dust in a drawer somewhere.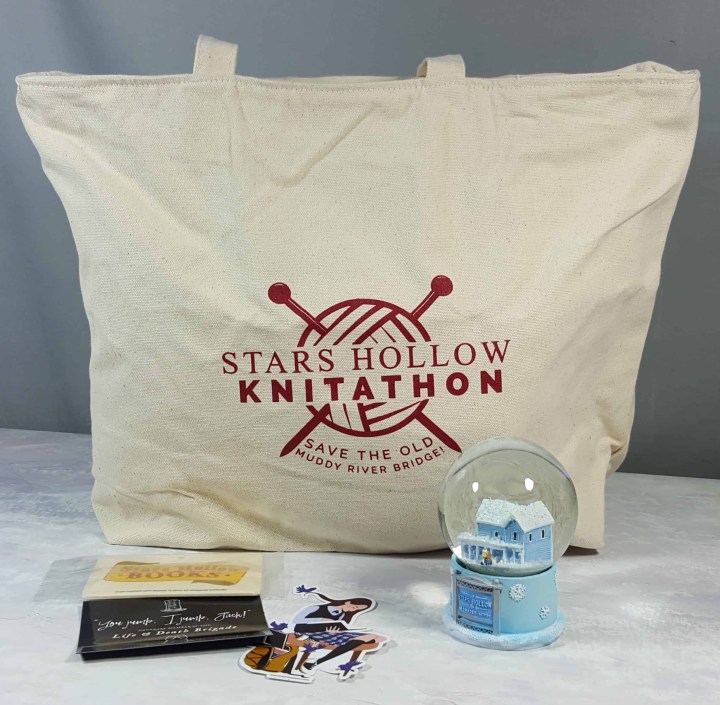 Here is our March Stars Hollow Monthly Box. The first snow globe has arrived!!!
Normally, we get a fold-out brochure with all of the box information and insights to Stars Hollow current events. This month, the brochure was replaced with an information card that contains a list of the box contents with pricing.
And don't forget the new book club that uses Rory's reading list as the guide and subscription – Stars Hollow Book Club. The inaugural reading selection will be Pride and Prejudice by Jane Austen.
Be sure to check the new website, www.shopsophistigeek.com, for more Gilmore Girls related merchandise and items from other Nerddoms.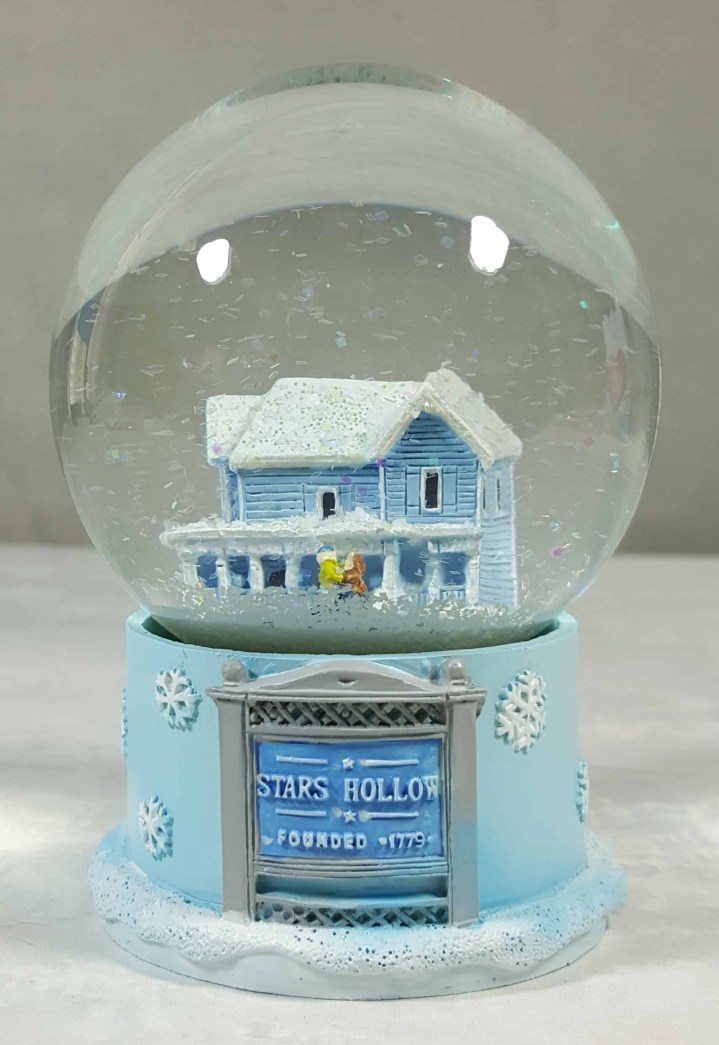 EXCLUSIVE Stars Hollow Snow Globe ($25): I was so excited at the end of last year when hints for new boxes were announced and snow globes were on the list! These did get delayed a bit, but they were worth the wait. I love the image of Lorelai and Rory outside in the snow. The scene makes me want to grab a mug of cocoa and watch the snow fall. The globe has a glass dome with resin base. It measures 4.5″ H x 3.5″ D.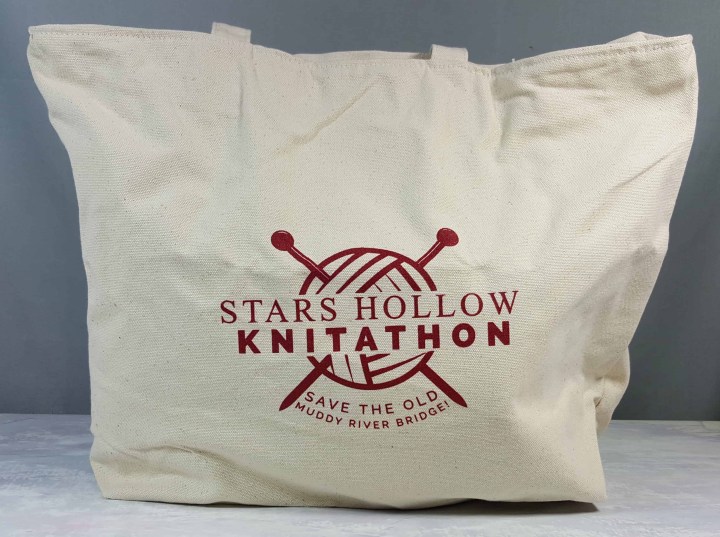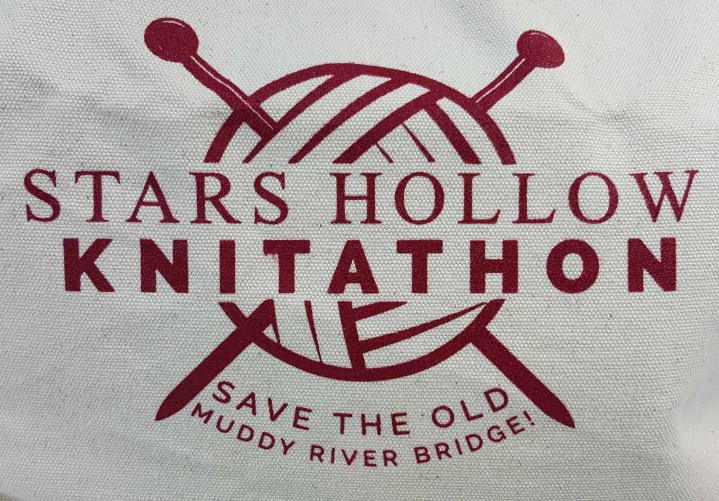 EXCLUSIVE Tote Bag ($20): The Old Muddy River Bridge has been under restoration for a while with several town charities and festivities designed to help fund the project. One of these activities was the Stars Hollow Knitathon. You can use this large canvas bag to carry all of your knitting supplies or whatever else you need to tote along! One of my favorite features – it has a zippered closure.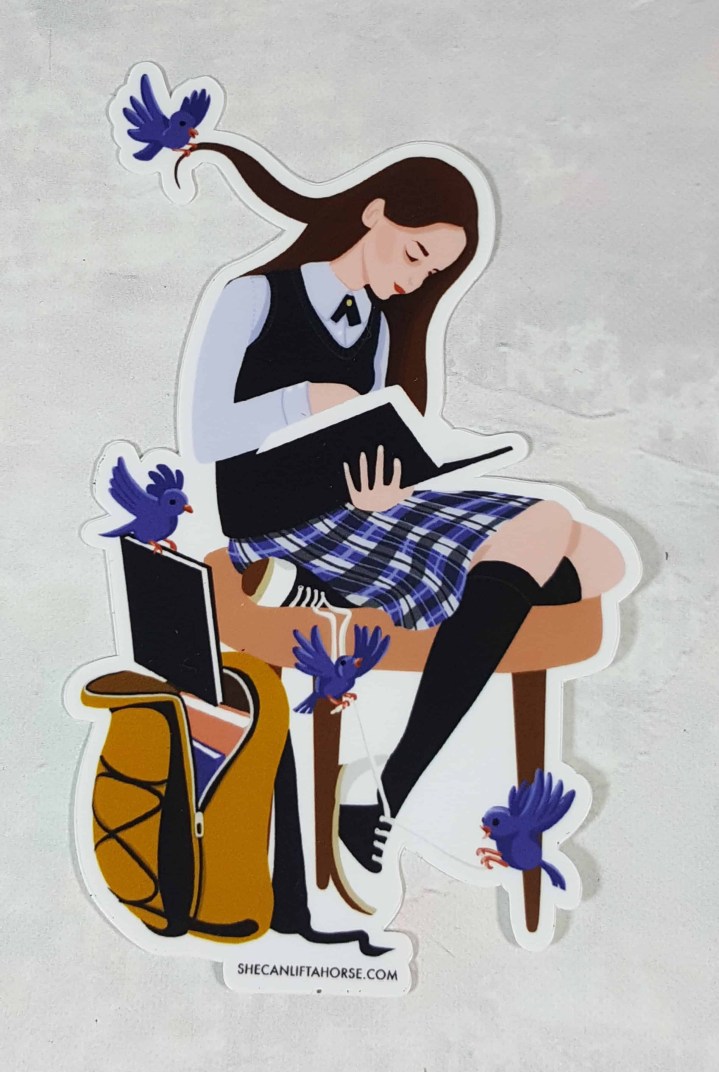 She Can Lift a Horse | Vinyl Sticker ($4): I'm totally getting Gilmore Girls meets Cinderella vibes from this sticker. The bluebirds are fixing Rory's Chilton uniform while she reads… I wonder if she's tackling this month's reading club selection of Pride and Prejudice.
Life and Death Brigade Magnet ($2.50): You jump, I jump, Jack! My fear of heights would have prevented me from taking the memorable plunge that Rory and Logan did. However, with this magnet, no one has to know that I didn't jump. LOL! But, I definitely would take on the rest of the fun that ensued with the Life & Death Brigade. In Omnia Paratus!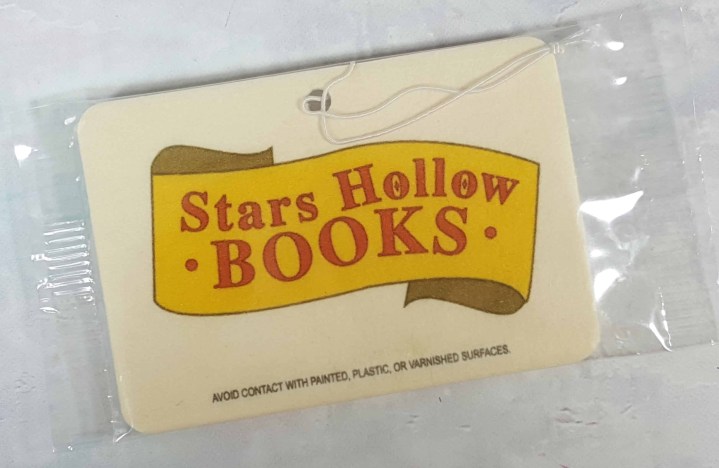 Peach Scented Car Freshener ($2.50):  Peach is the perfect scent to capture the start of spring. The car freshener features the logo for Stars Hollow Books, the local bookstore, and is a great reminder to check out the Stars Hollow Book Club.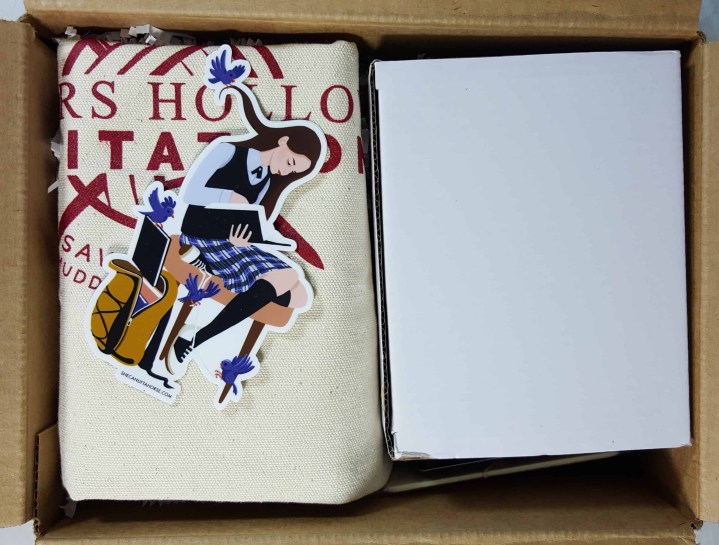 The March Stars Hollow Monthly Box had a listed value of $54. I love the snow globe and can't wait to see what other designs come throughout the year. Maybe I'll have the whole town of Stars Hollow by year's end?!? The tote bag will also get a lot of use since it is being added to my collection of shopping bags. There was no hint for next month's box… The anticipation is going to get me until it arrives.
What was your favorite item this month? Leave a comment below and share your thoughts.