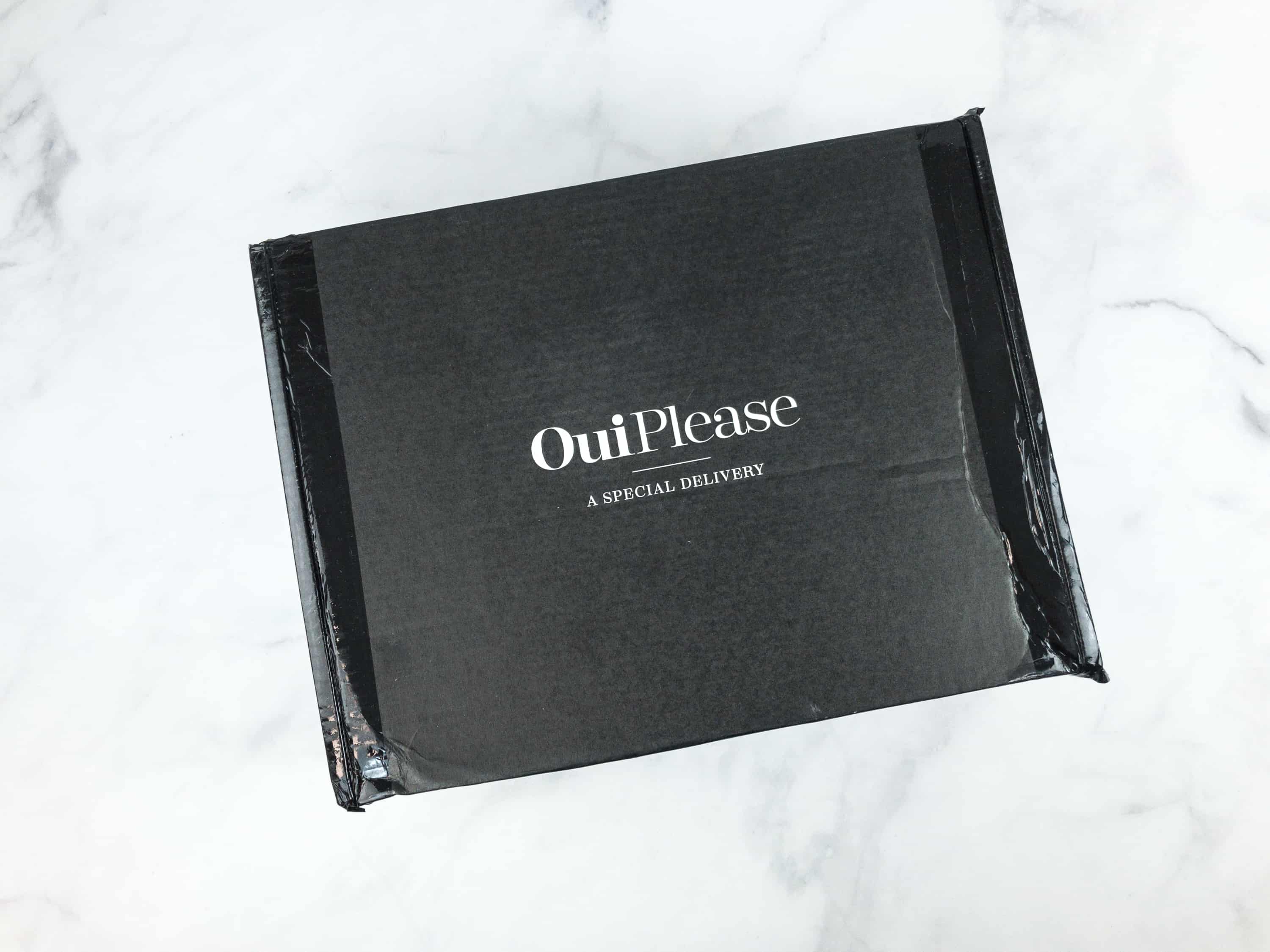 Oui Please is a French luxury subscription. Every parcel contains an assortment of full-size jewelry, accessory, beauty, fashion, and other products from France.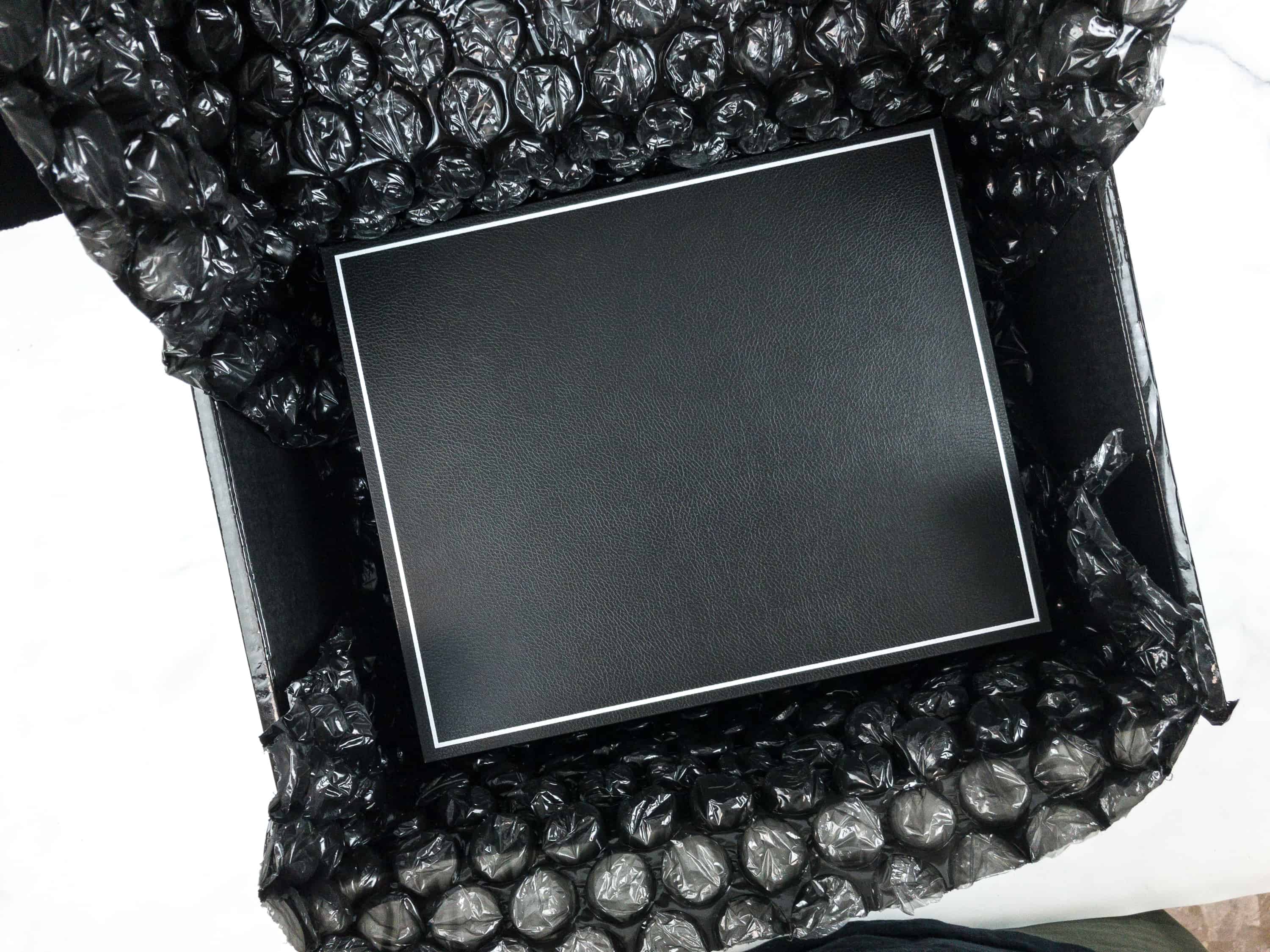 The Oui Please box is gorgeous and high quality, as in the box itself. The values of the boxes have been much more even than in the past, which was my primary complaint (besides overvaluing the items and the uneven shipping schedule).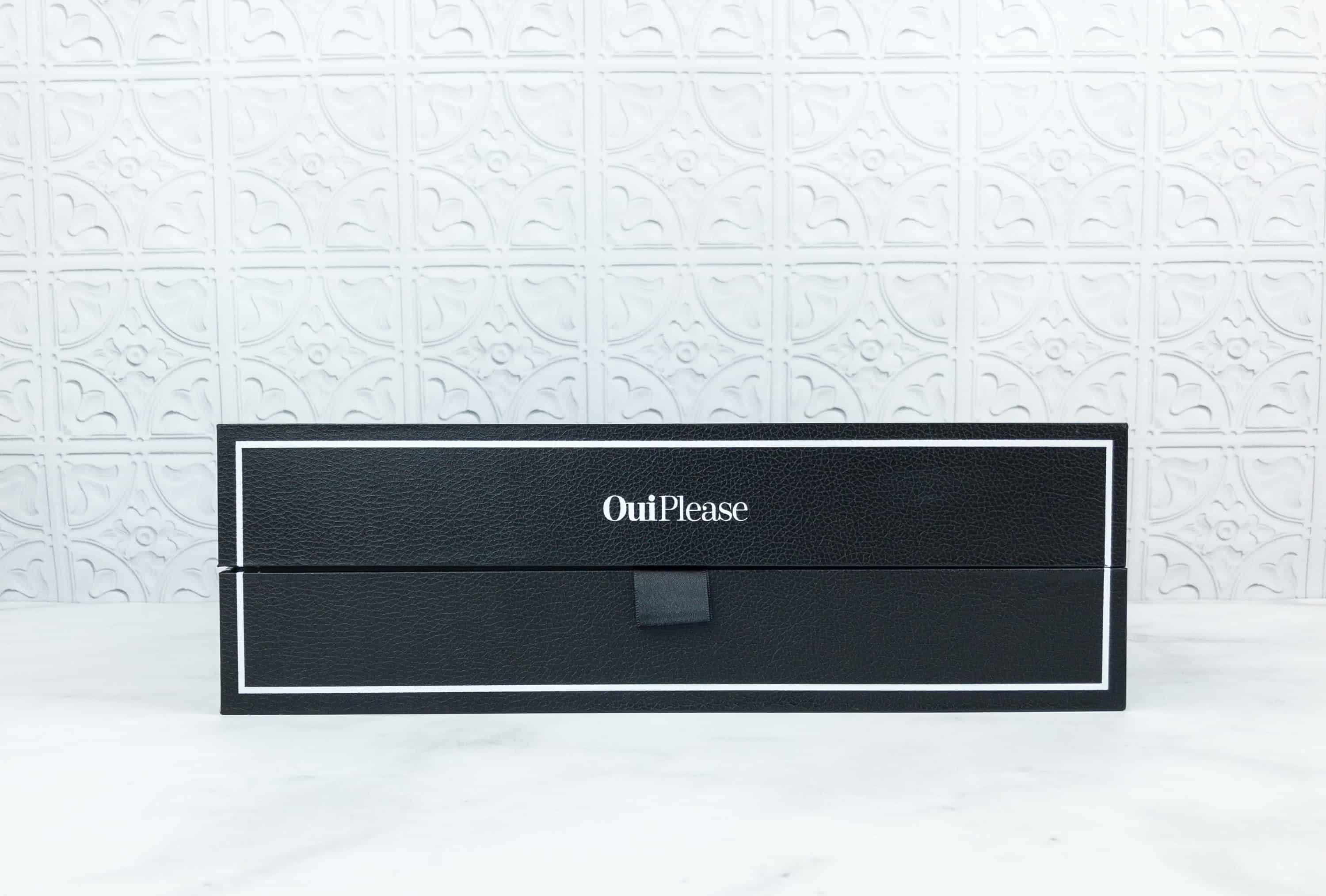 These storage boxes are really pretty!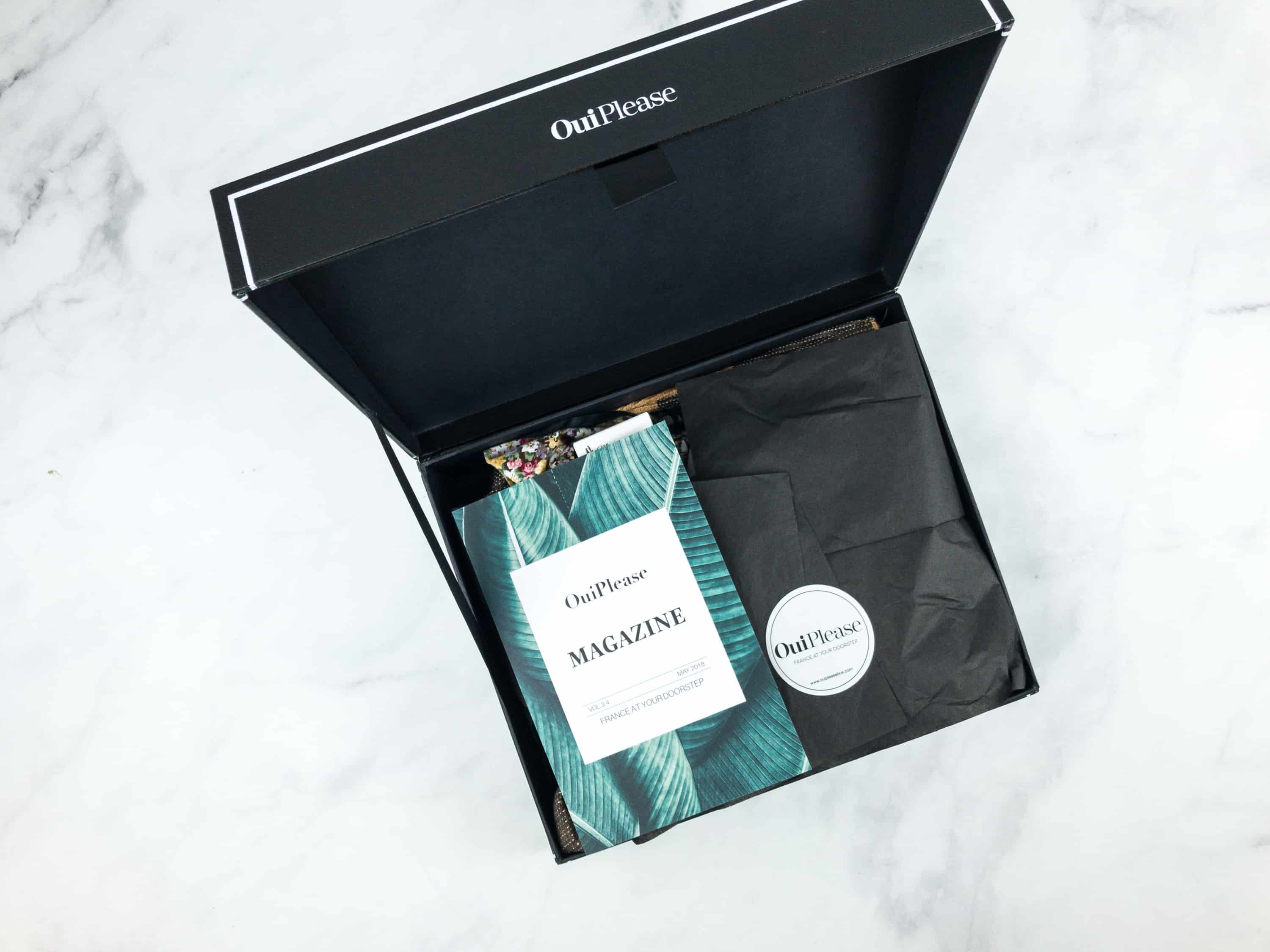 The items are wrapped in black tissue paper.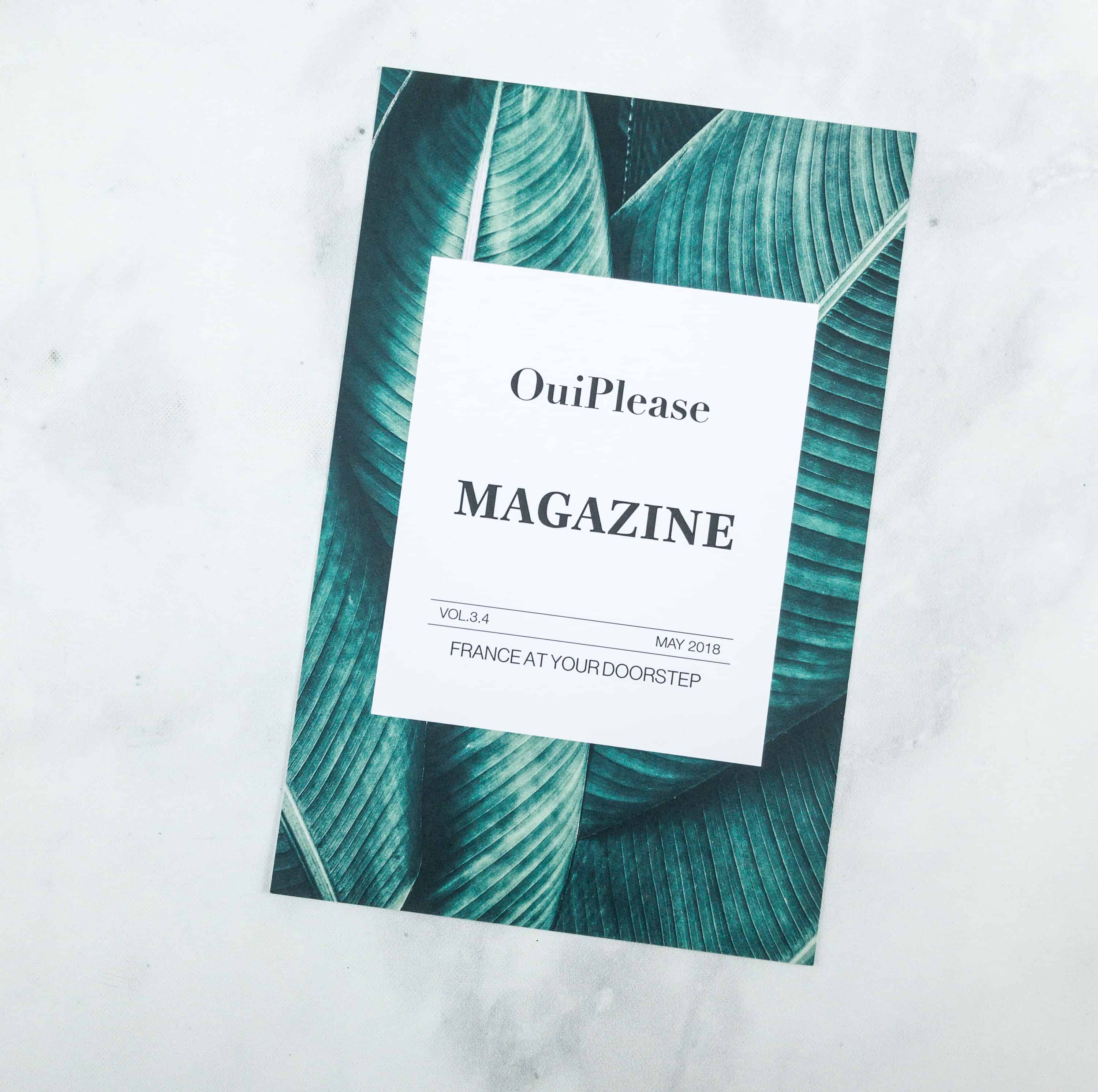 Each box used to arrive with a mini-mag, which is now sent via email.
This box is Vol 3.4 – Adventure Edition.
There's a welcome letter from the curator!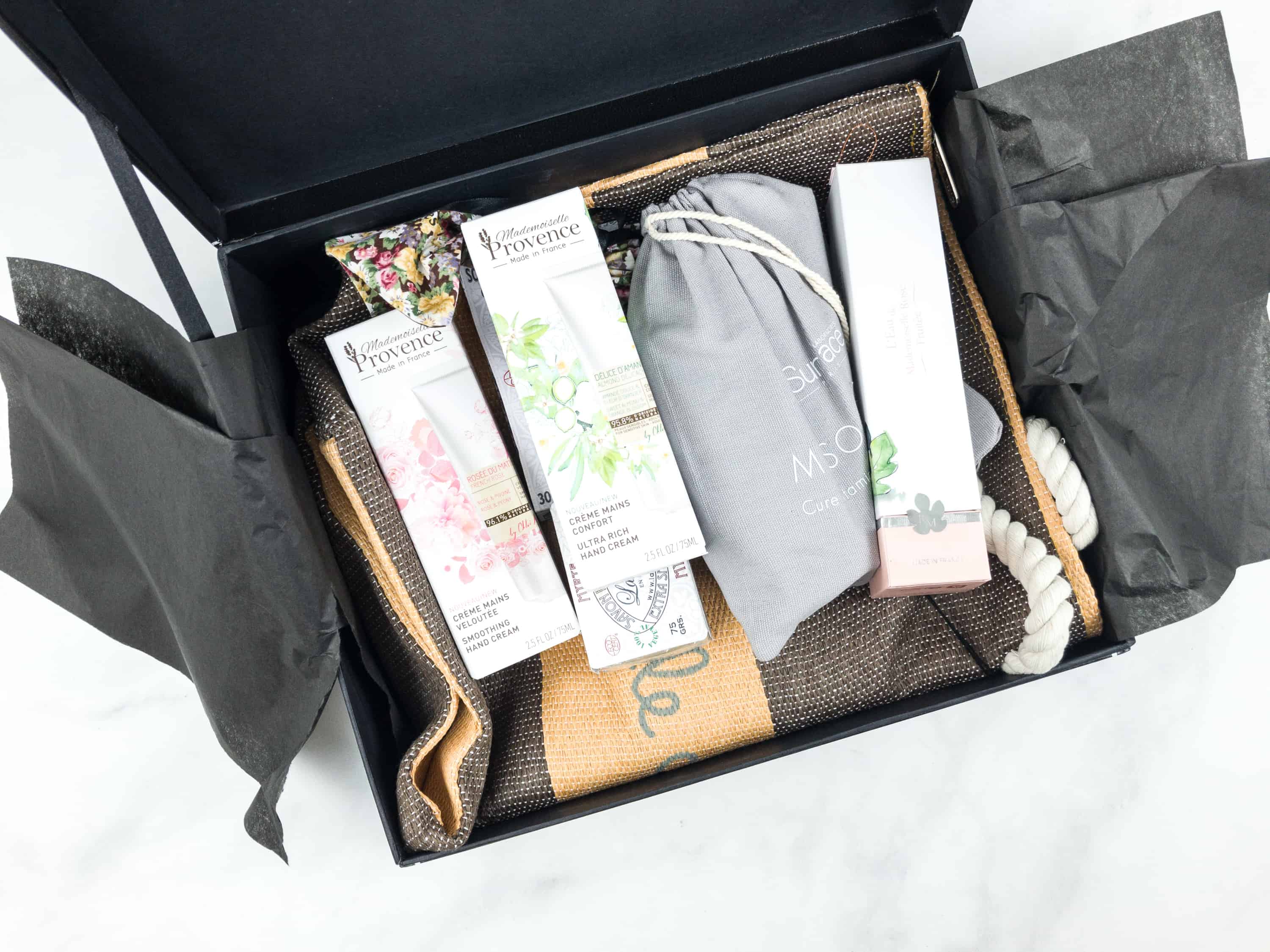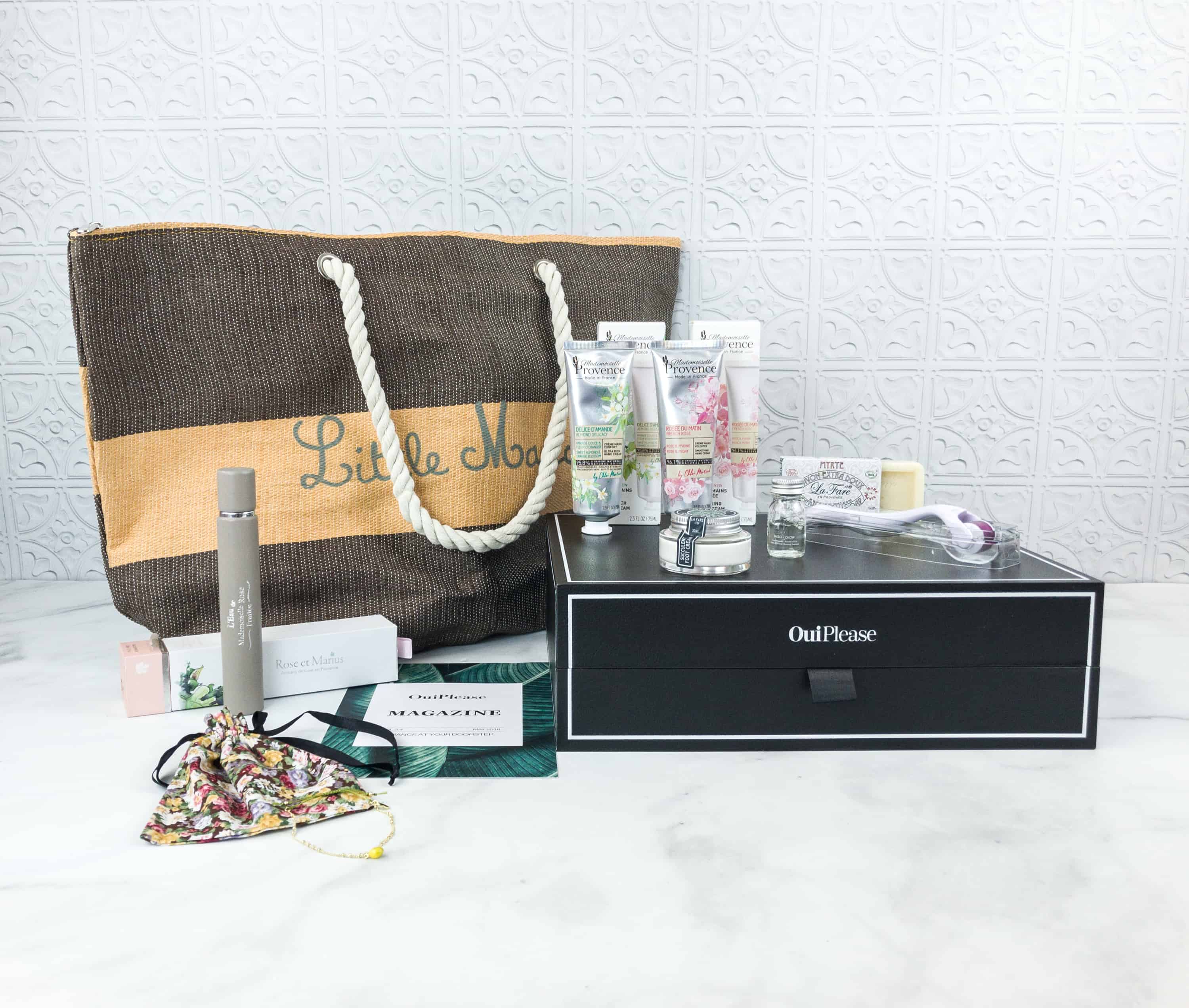 Everything in my Volume 3.4 box!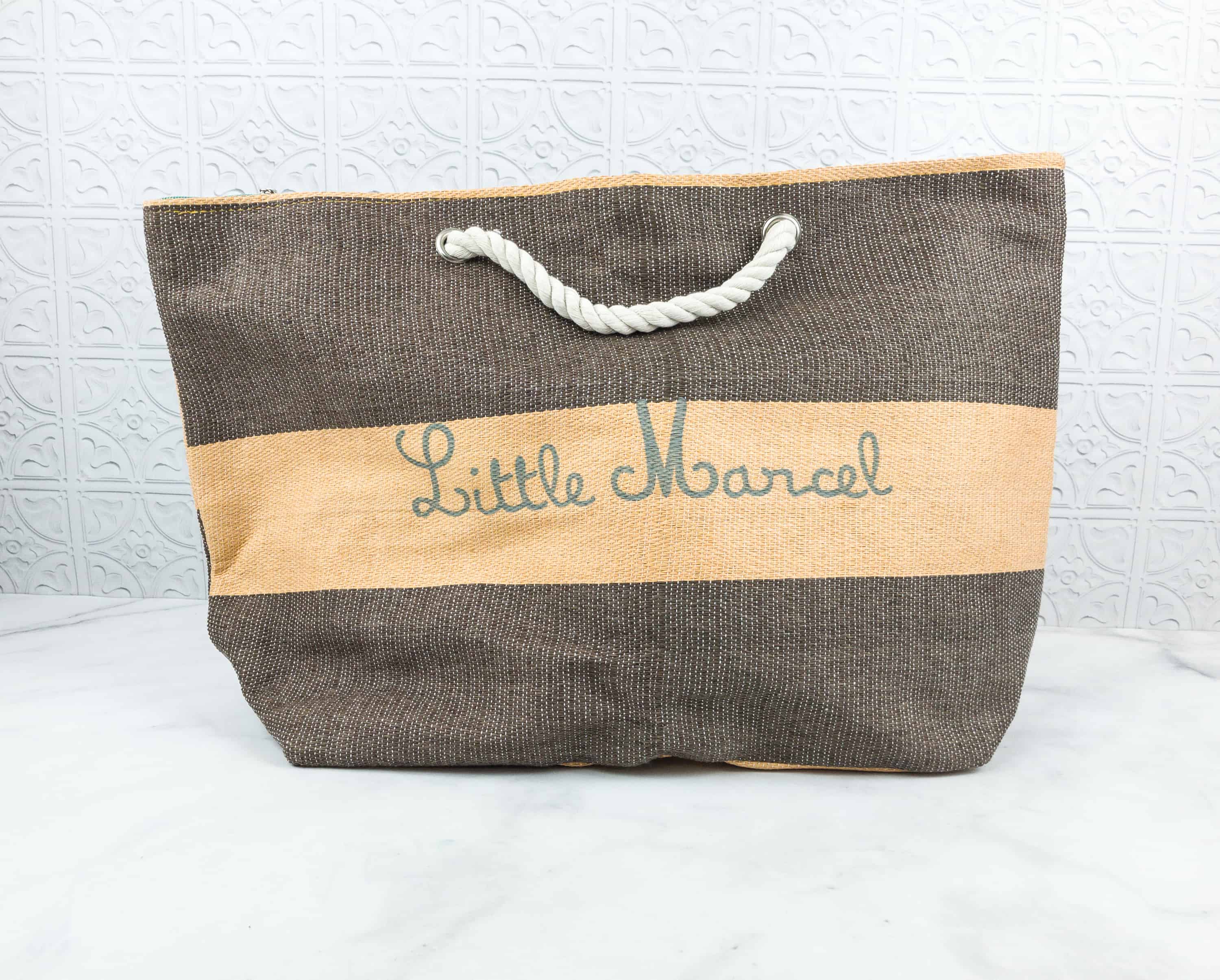 Little Marcel Tote Bag. Tote bags do come in handy especially during the summer. You can just fill it up with your beach items and you're good to go. This tote bag combines practicality with stripes, but I don't find them summery and they don't match the emailed spoiler, which clearly states you would receive one of a displayed specific set of designs – all of which were in gorgeous summer shades.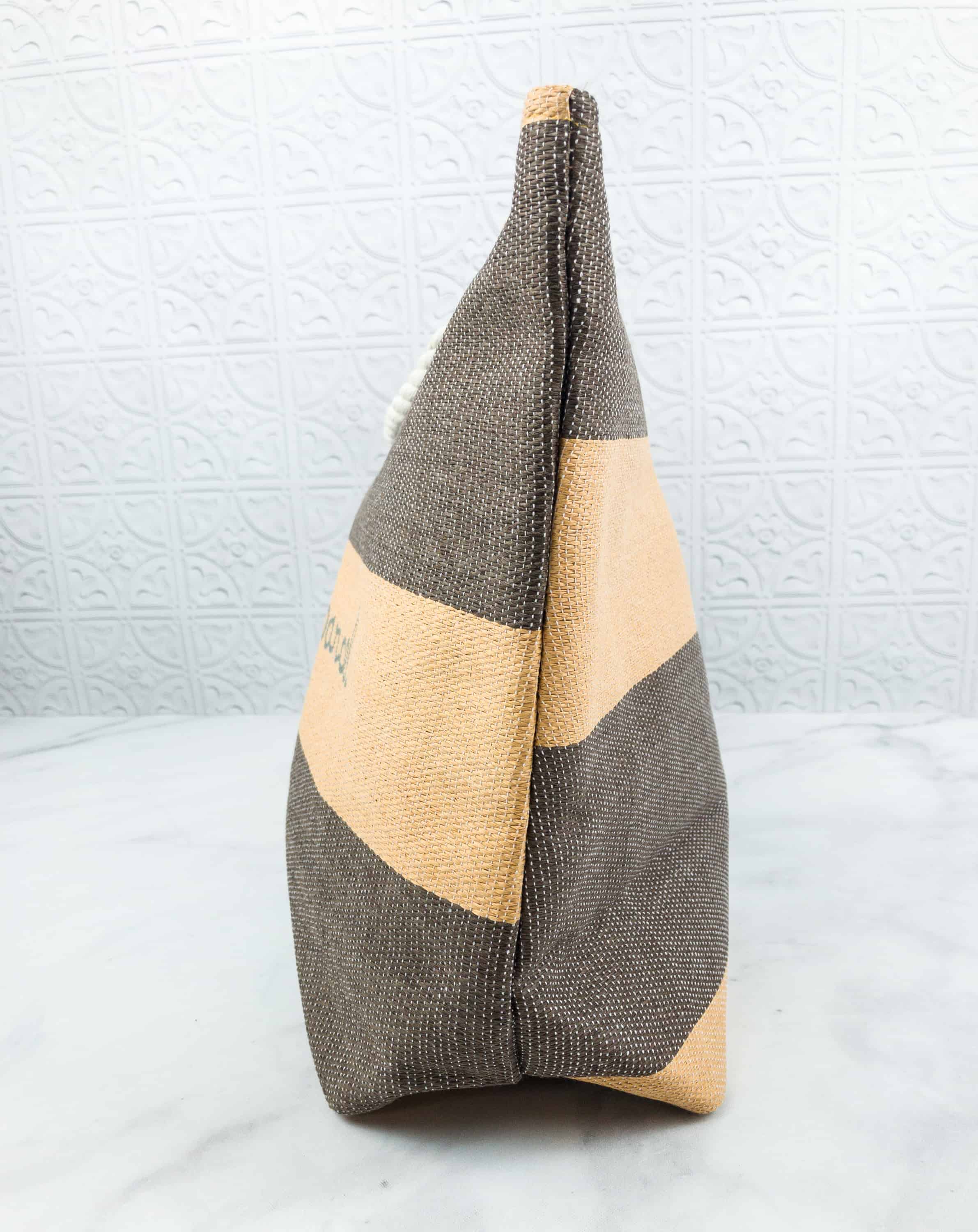 It's a two-toned tote bag in brown and beige And the stripes are not matched.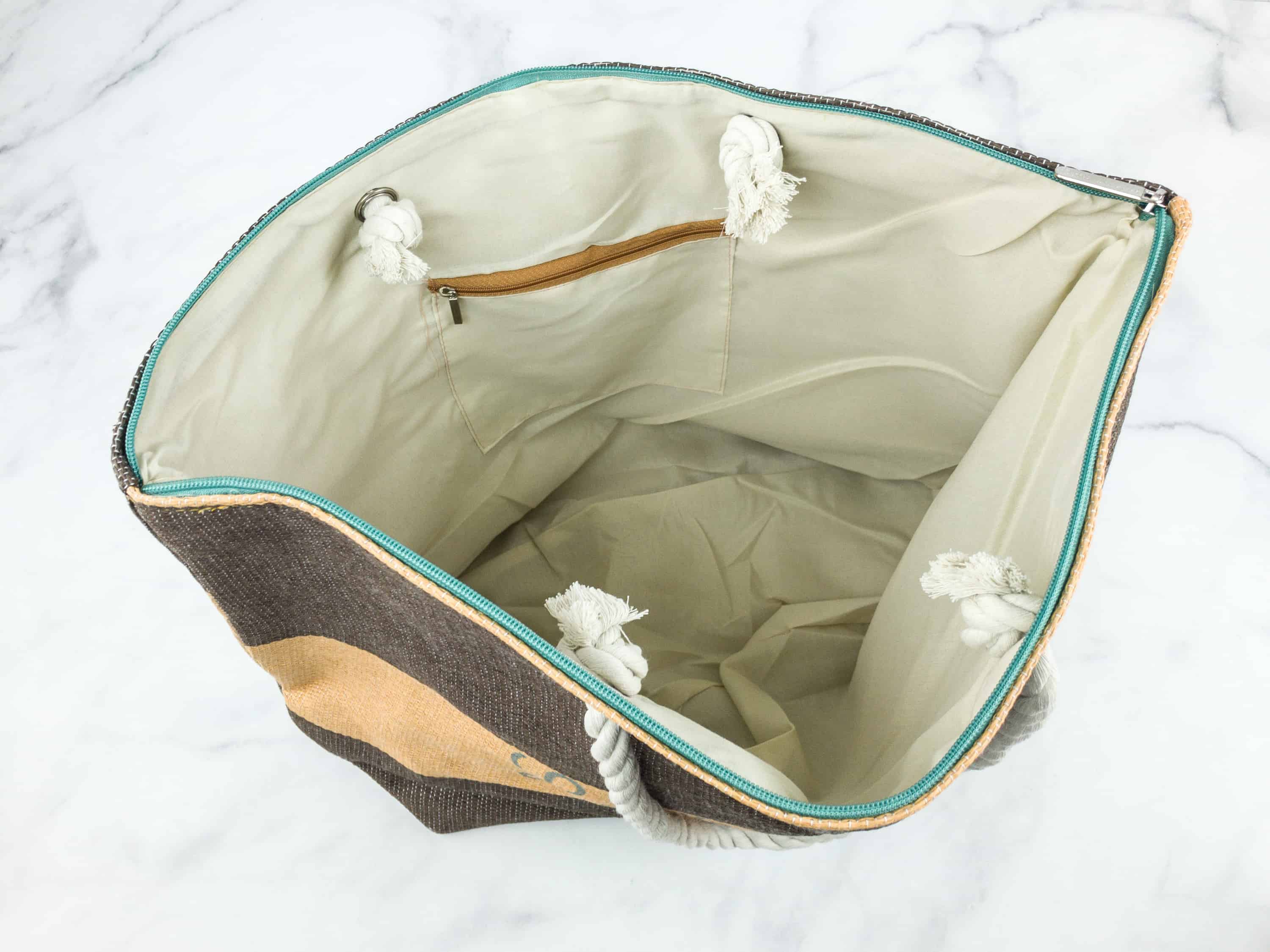 The interior of the tote bag is quite spacious and it also has an interior pocket where you can put your valuables.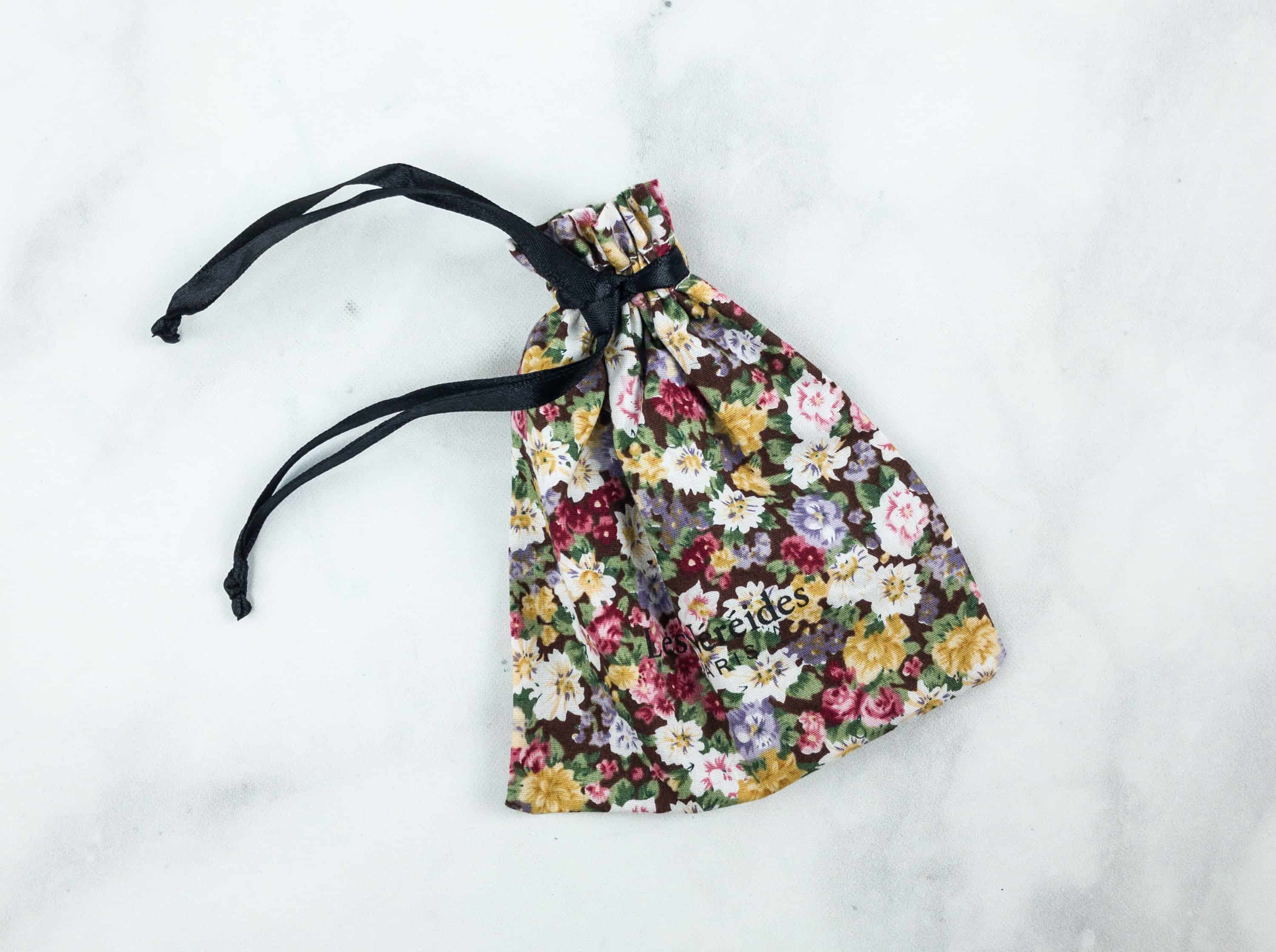 Les Nereides Bracelet – The bracelet arrived in a pretty floral pouch.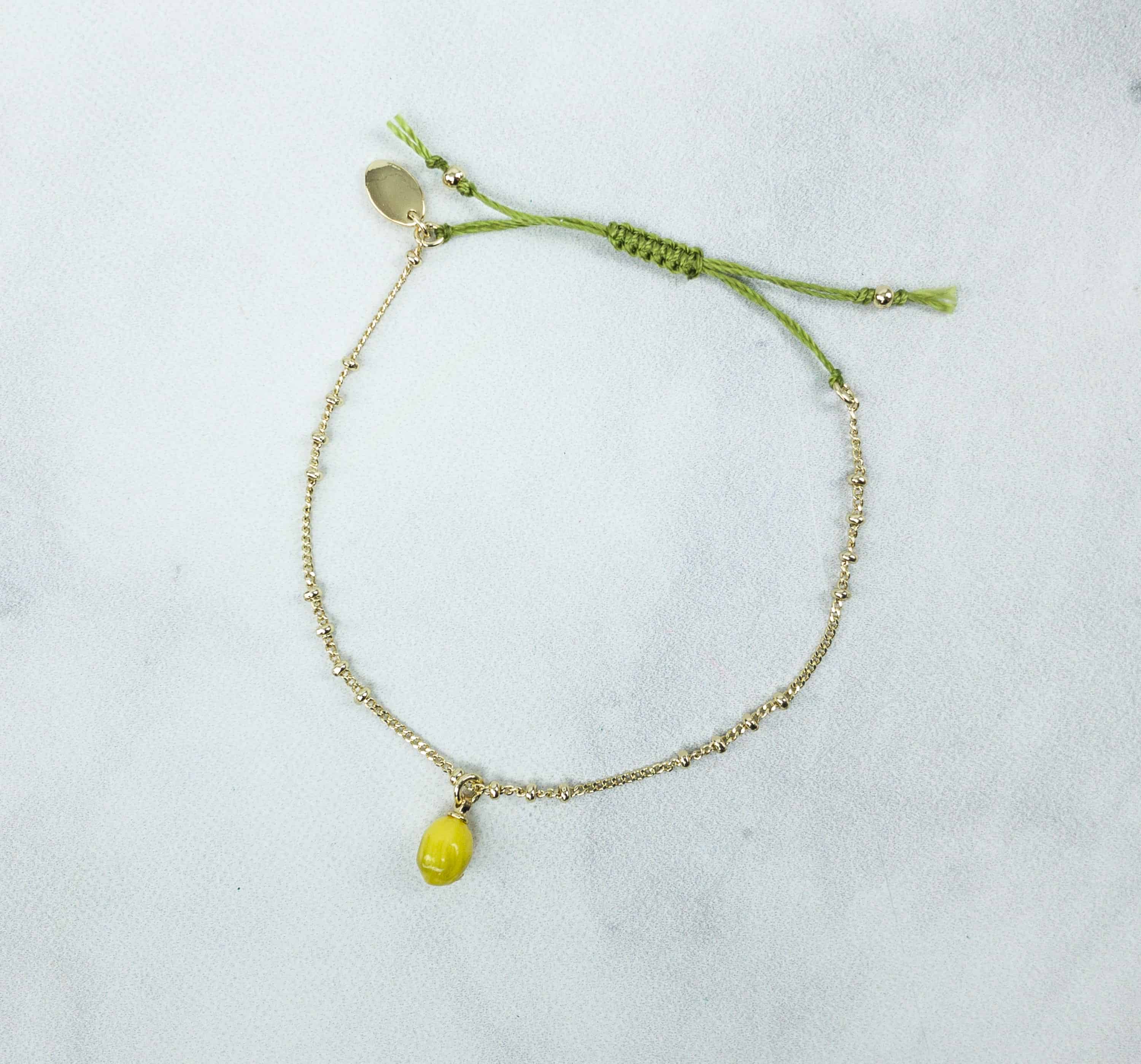 This fancy bracelet is a mixture of thread and gold colored chain with a yellow charm at the center. There are small beads that break up the golden chain which gives it a nice touch.
I requested a cherry in response to the spoiler email, which solicits which bracelet variation you would like to receive.
La Fare 1789 Myrtle Soap ($4.37) It's a myrtle soap which relaxes and purifies the skin while acting as an astringent. I love the vintage design of the packaging too.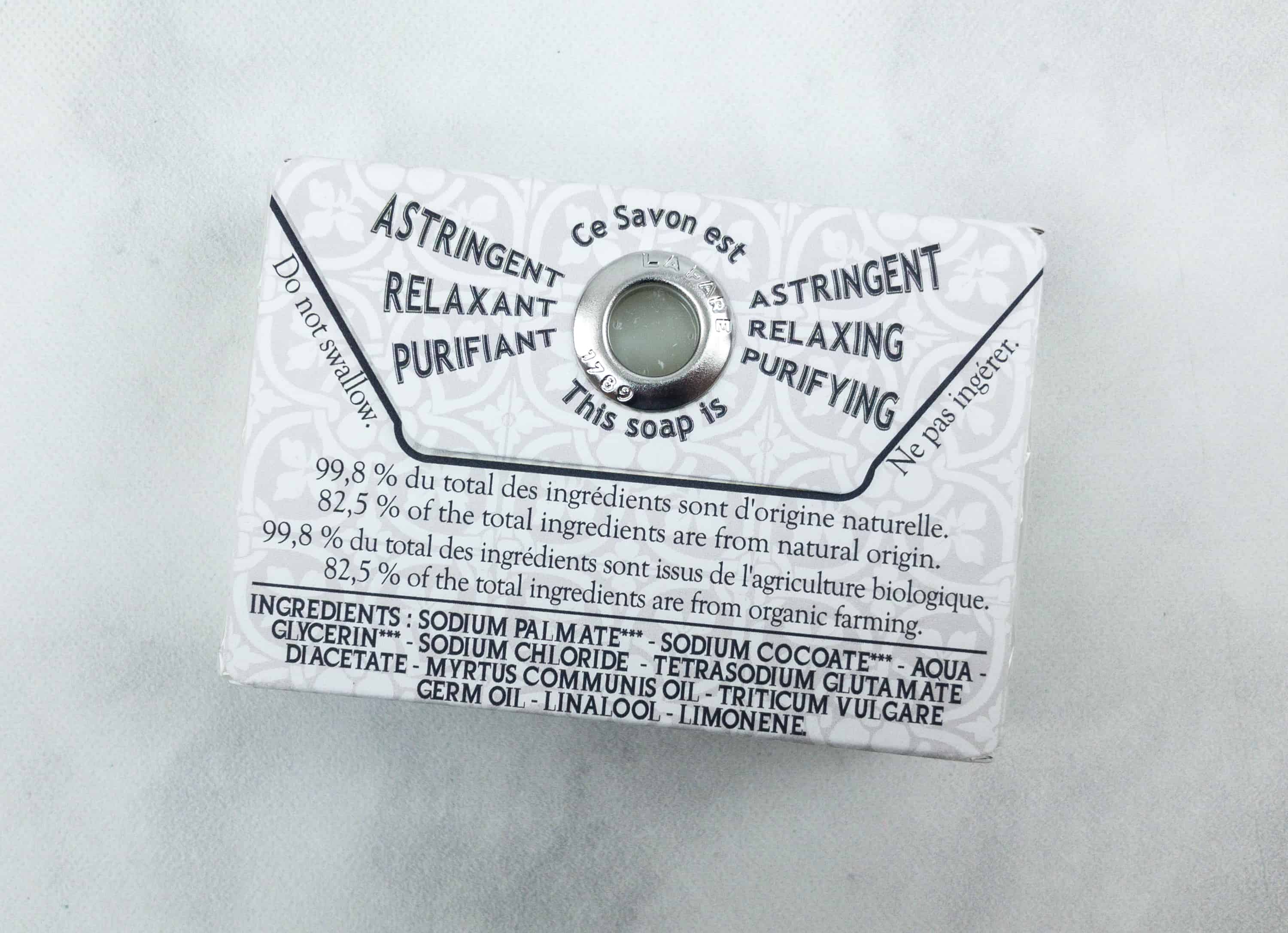 What's more, most of the ingredients used for this soap are all natural which means that it is safe for the skin.
They weren't kidding when they said that the soap was smooth. I love the engraving on the soap too as it became part of the overall look of the soap. It's quite mild so it is good even for those who have sensitive skin. Not only does this soap help improve your complexion but it can also fight off wrinkles too.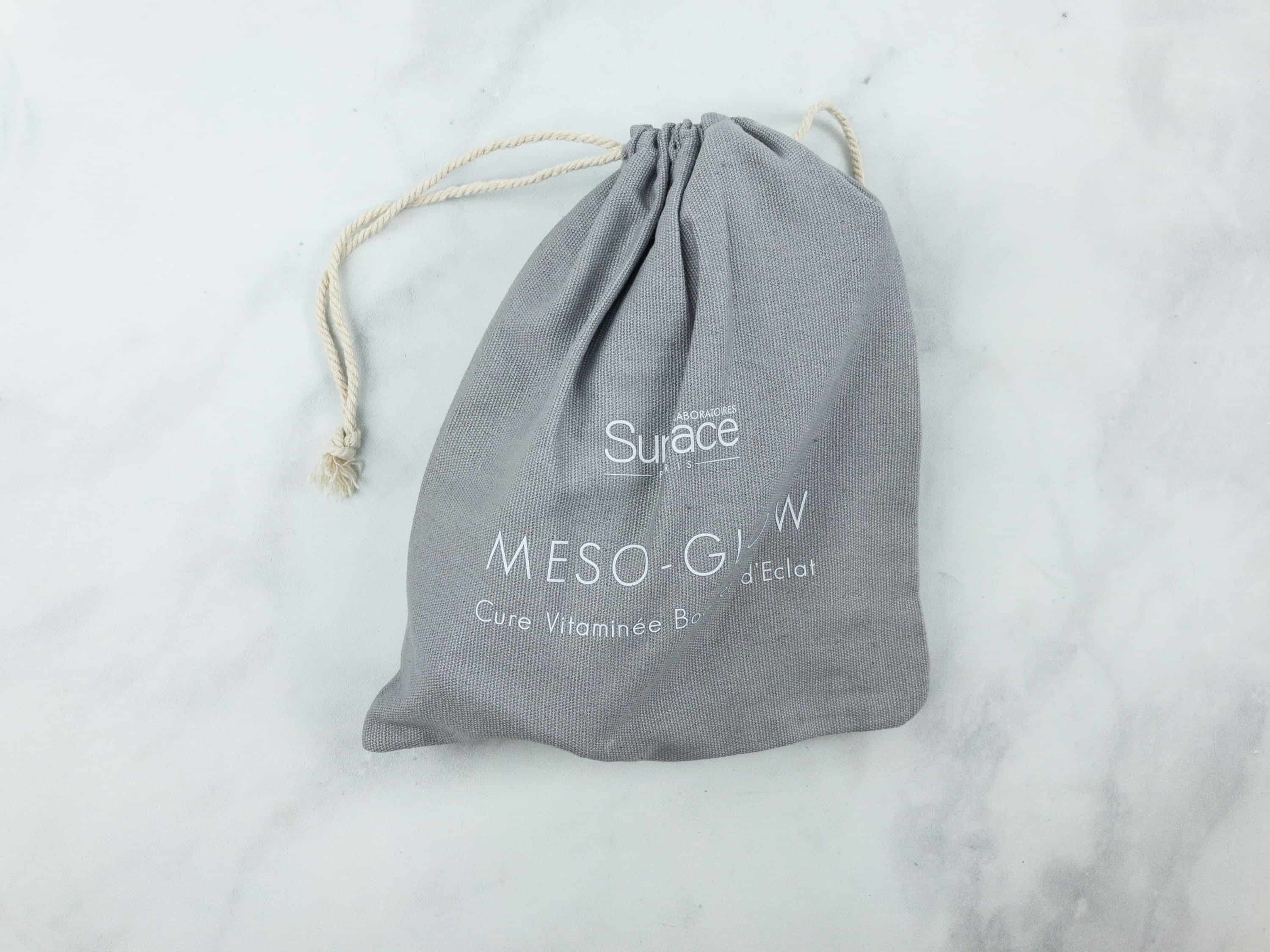 Surface Paris At-Home Mesotherapy Kit  ($183.41 for the regular set – As far as I can tell this is the same as the linked kit except with just one week of fluid for this collagen-stimulating system and in a bag instead of a box. ) The mesotherapy kit arrived in a gray drawstring pouch. Mesotherapy is actually being used to promote healthy and beautiful skin.
Inside the pouch are the mesotherapy roller, a guide booklet, and a bottle of hyaluronic acid and other vitamins that are good for the skin. I can't wait to test it!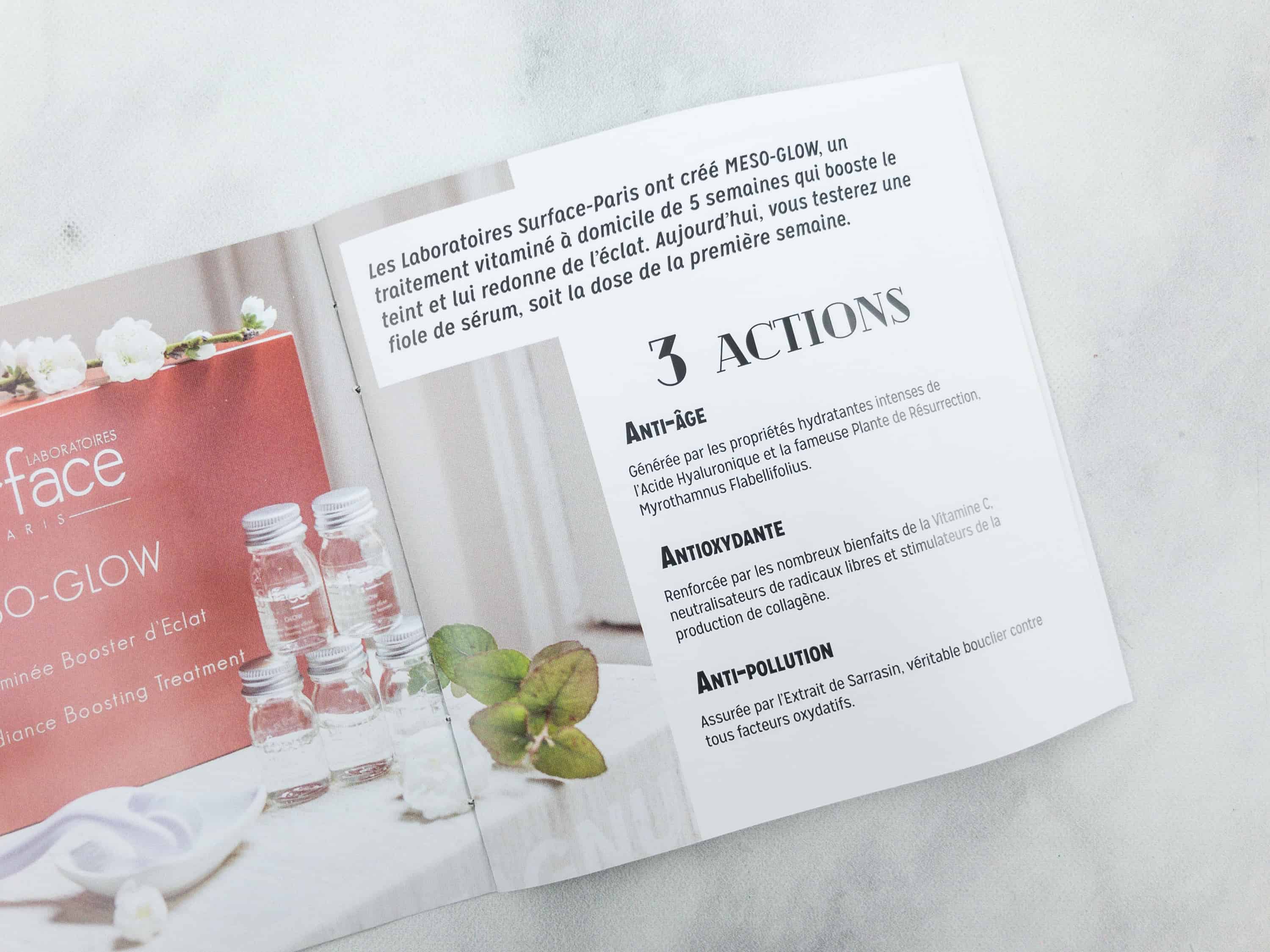 If you are wondering what mesotherapy is all about, the booklet will guide you. This at-home mesotherapy kit is designed to protect your skin against pollution and aging while delivering a host of antioxidants that protect the skin.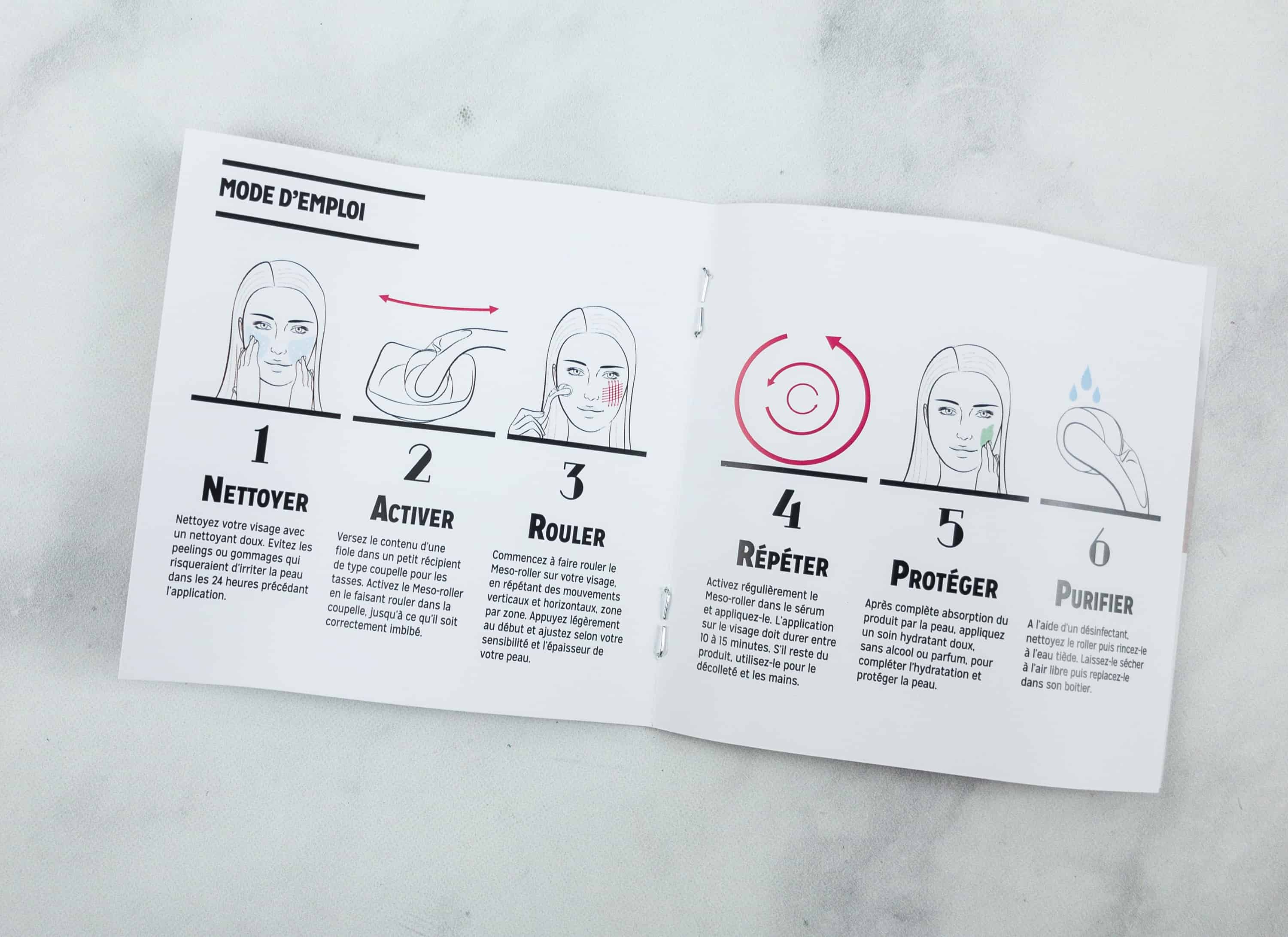 It also details the steps you will need to do to make this mesotherapy kit work for you. Although it is in French, I think you'll get an idea based on the illustration.
The Meso-Glow bottle is a skin care treatment that best works with the meso-roller. The hyaluronic acid used in this bottle promises to keep your skin young and smooth with regular use.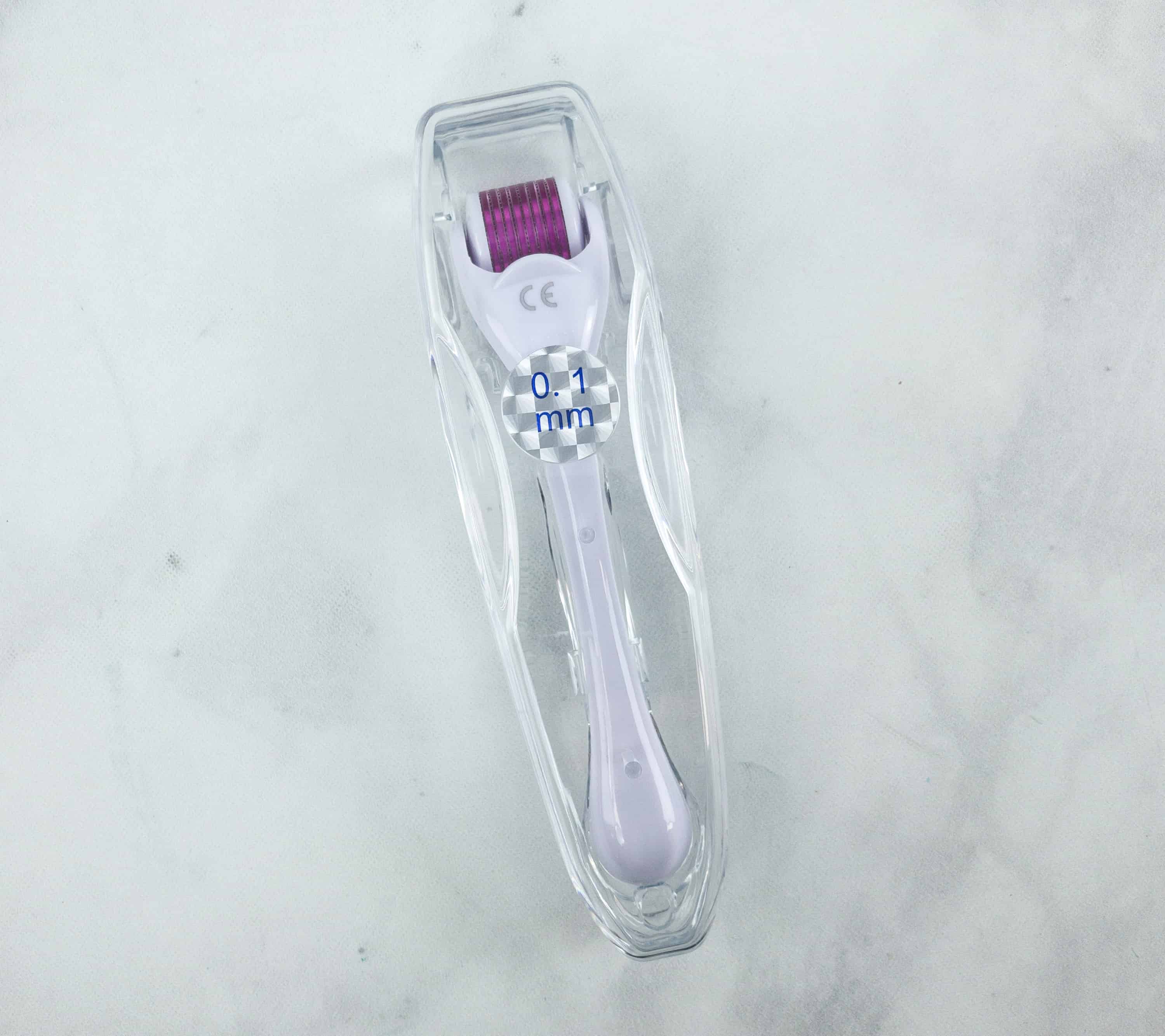 I love that the roller has its own separate packaging so that it won't get damaged during shipping and it also gets protected when not in use.
I am impressed with the way that the roller is designed as it comes with a sleek handle and rounded bottom where it can nestle on the palm of your hand as you roll it up and down your face. The roller itself is thin so that it can easily deliver the Meso-Glow into your skin.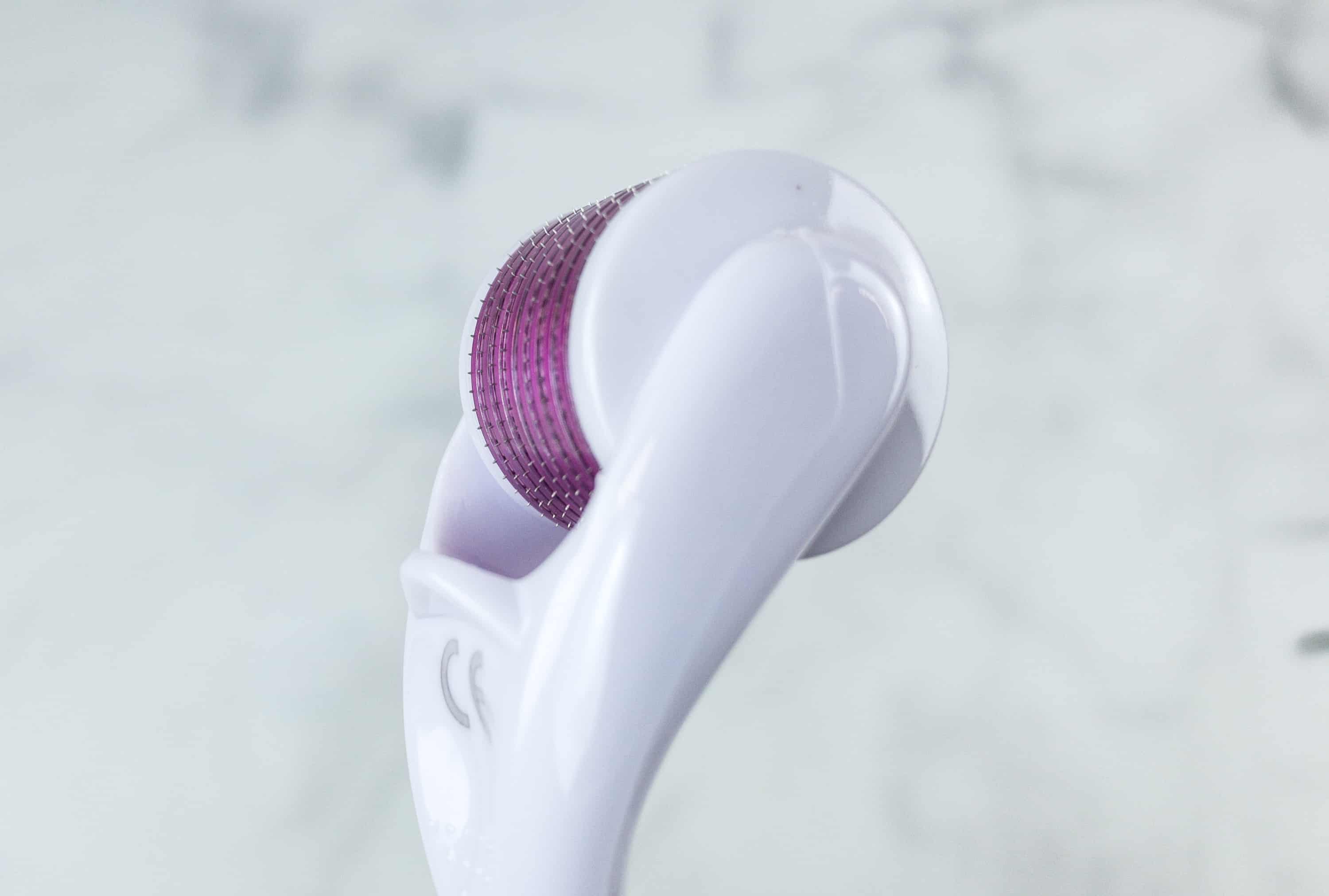 There are tiny needles attached to the roller which helps penetrate the skin as it delivers the solution into your skin. This ensures that Meso-Glow is absorbed better into the skin where it can do some good.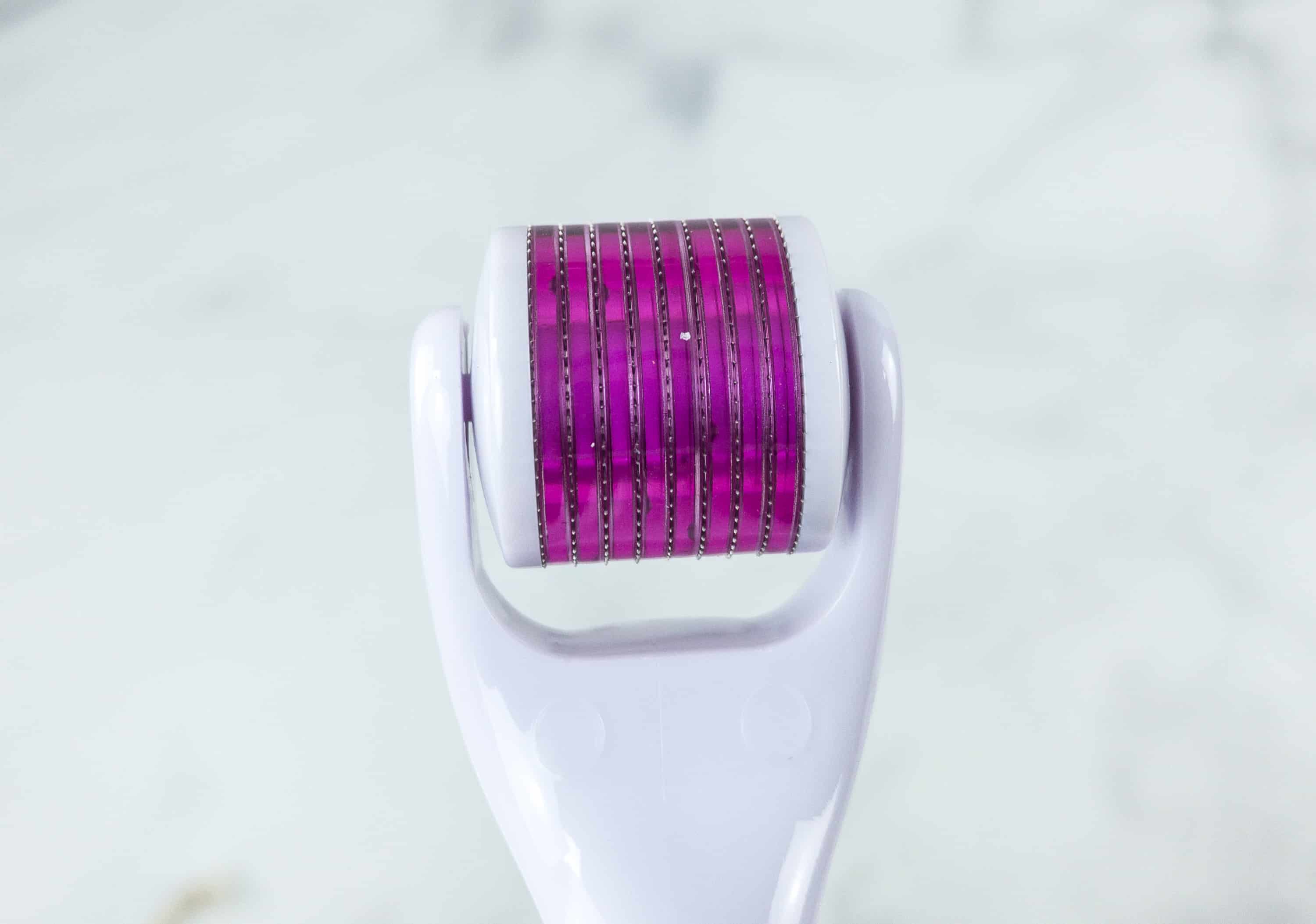 You might think that this going to be painful when used but it's not. It is like giving your skin a massage so that your skin will be able to absorb the solution better.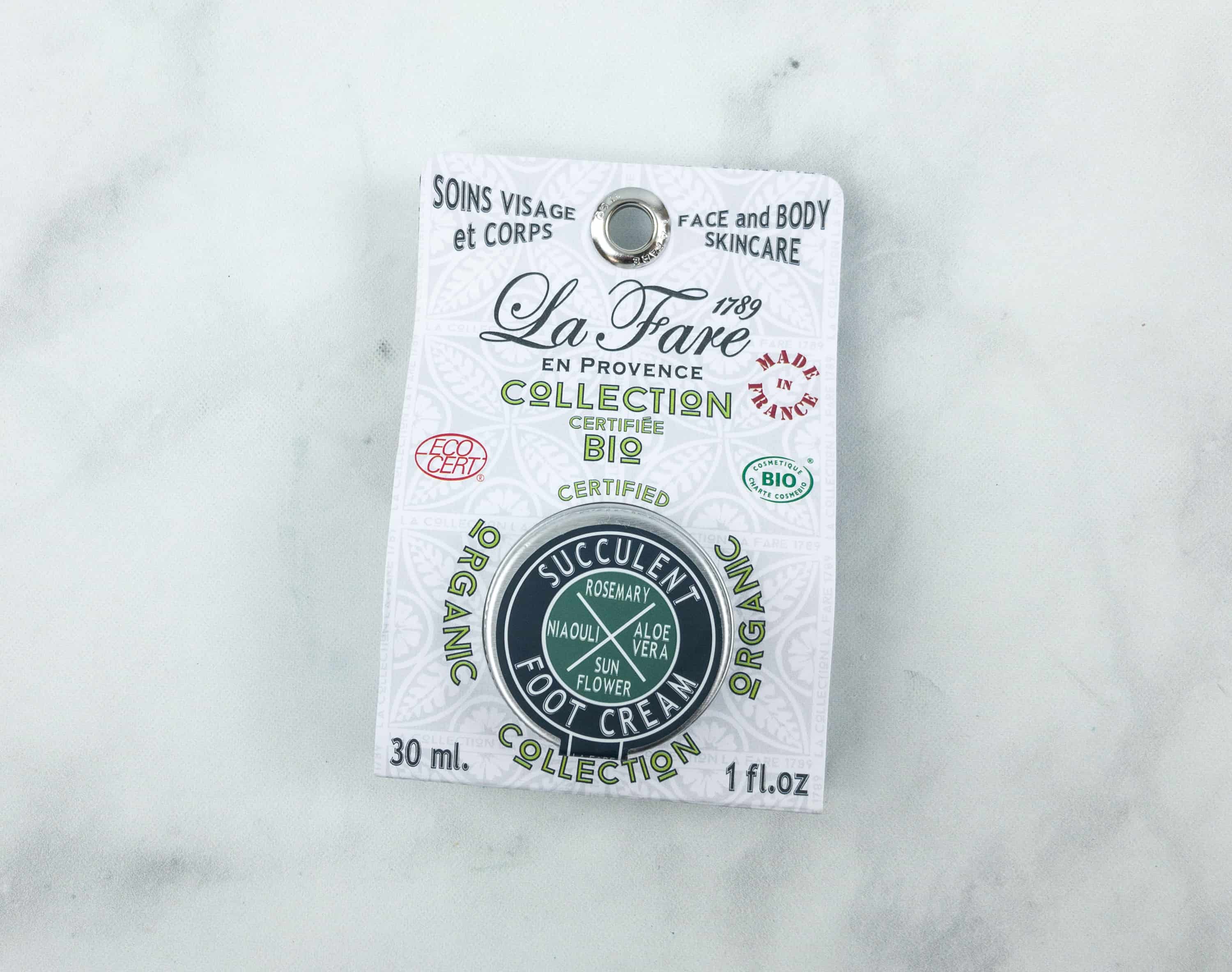 La Fare 1789 Foot Cream ($11.10) I love taking care of my skin but feet do get ignored! The design of the tub is really chic. It lists the main ingredients such as rosemary, niaouli, sunflower, and aloe vera, all of which are good for the skin.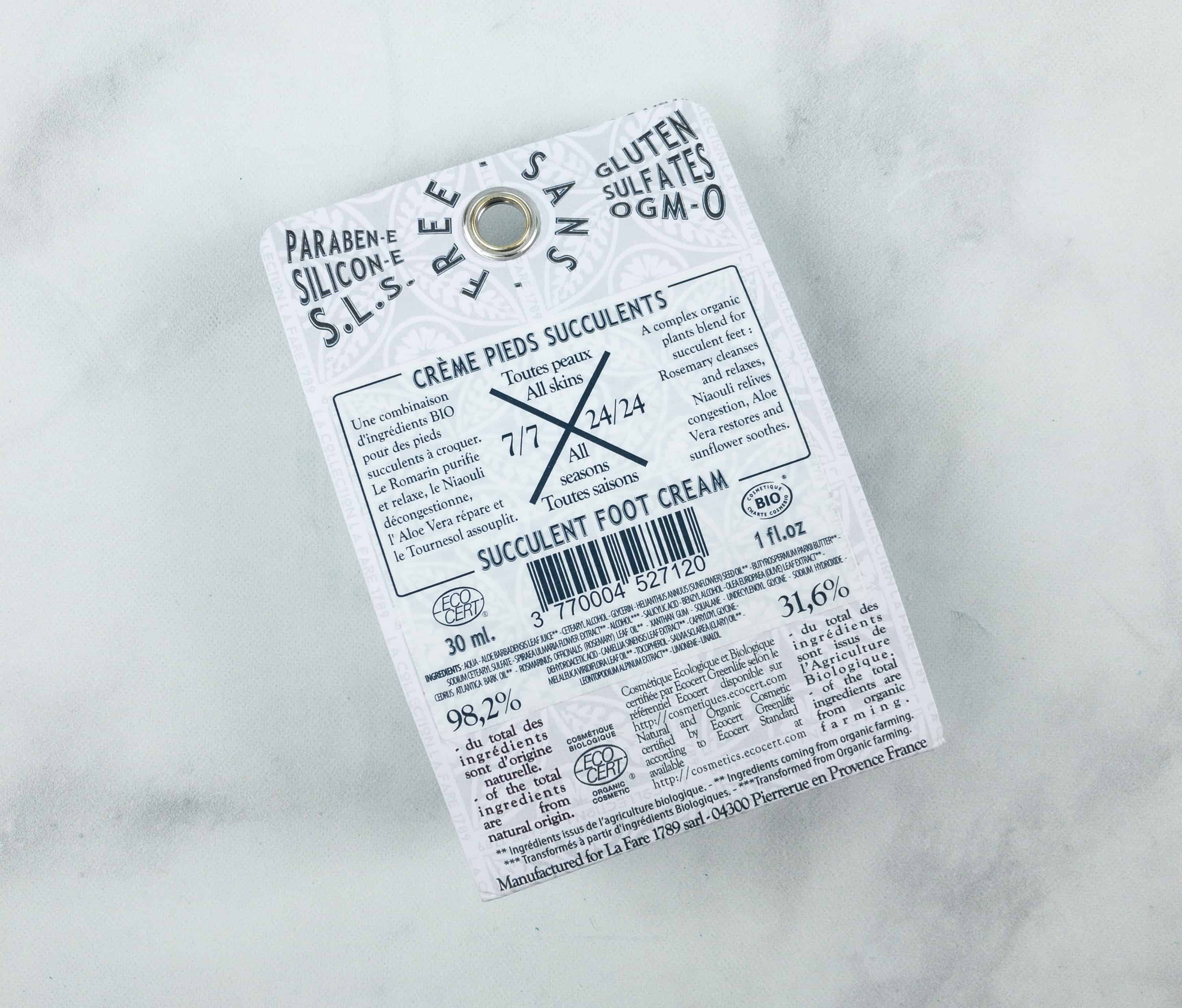 What else will you like about this foot cream? It's free from parabens, silicones, gluten, GMO, and sulfate. This means that I don't have to worry too much about what I am feeding my skin with because this is completely safe to use.
The bottle itself is stylish! Trust the French to come up with an elegant bottle to store your foot cream.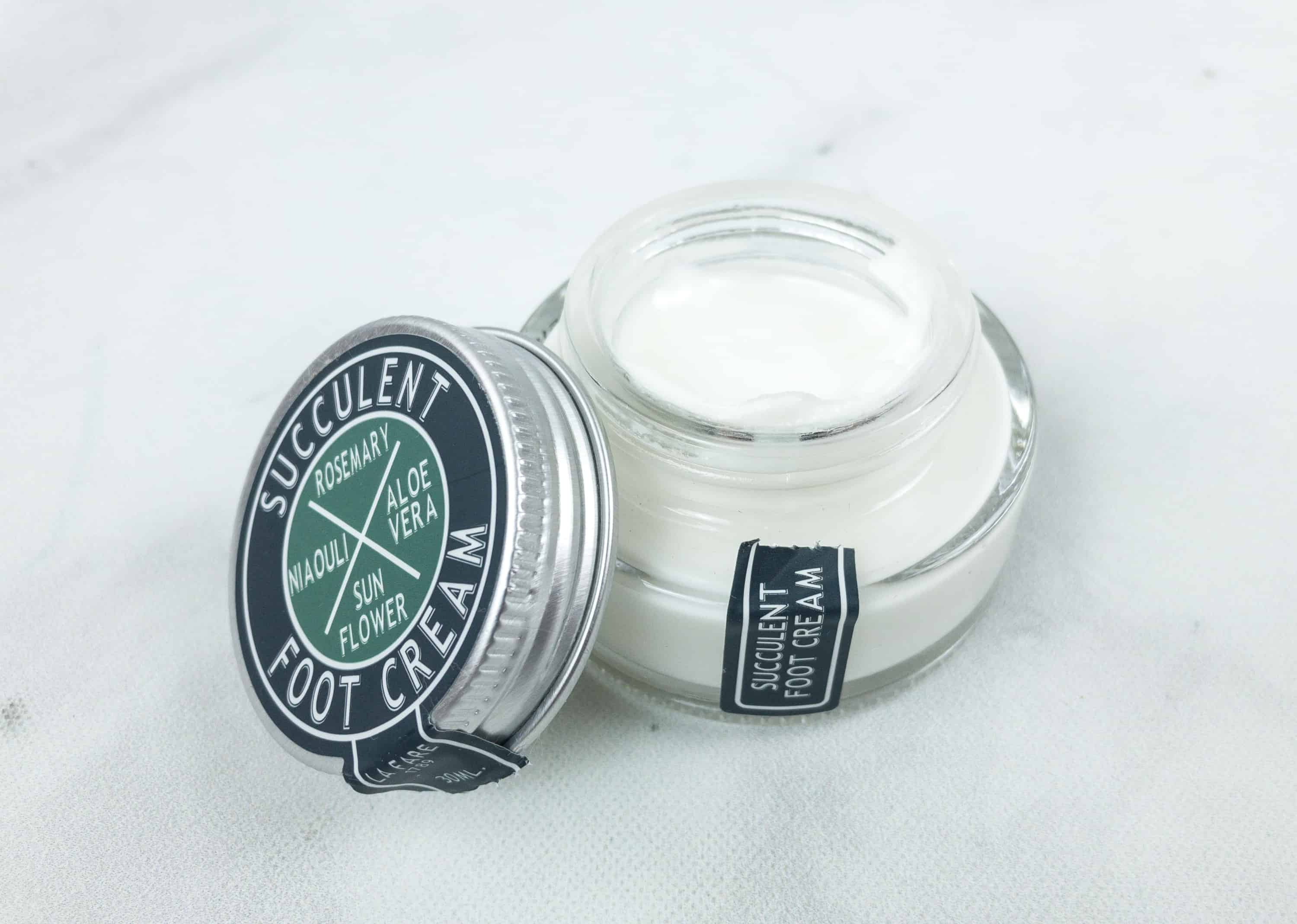 A little of this cream goes a long way!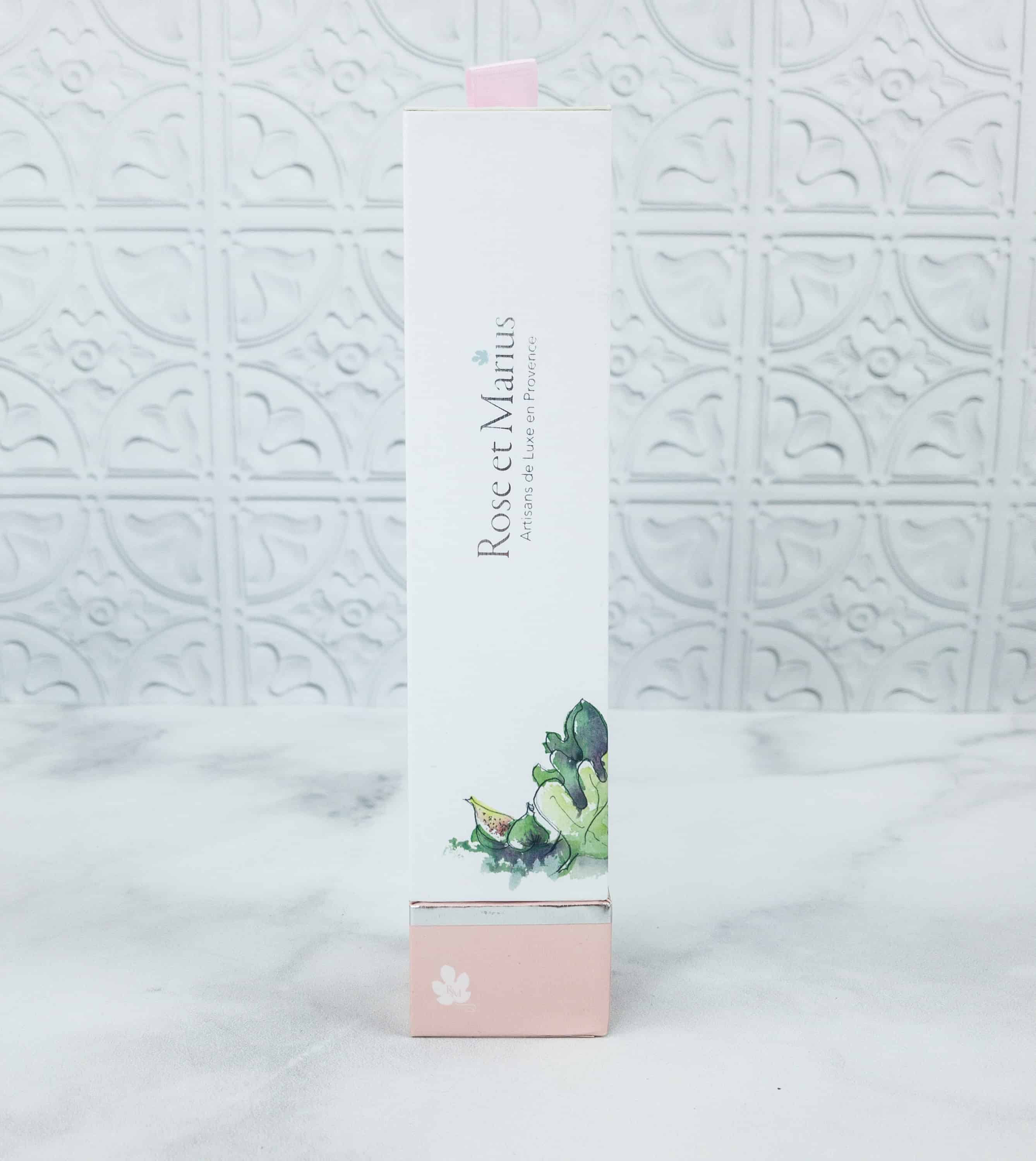 L'Eau De Mademoiselle Rose Fruitée ($34) I am quite fond of the perfumes that the French make as they have a nice subtle scent.
I requested an entirely different scent. I don't really care for rose. This would have been my last choice.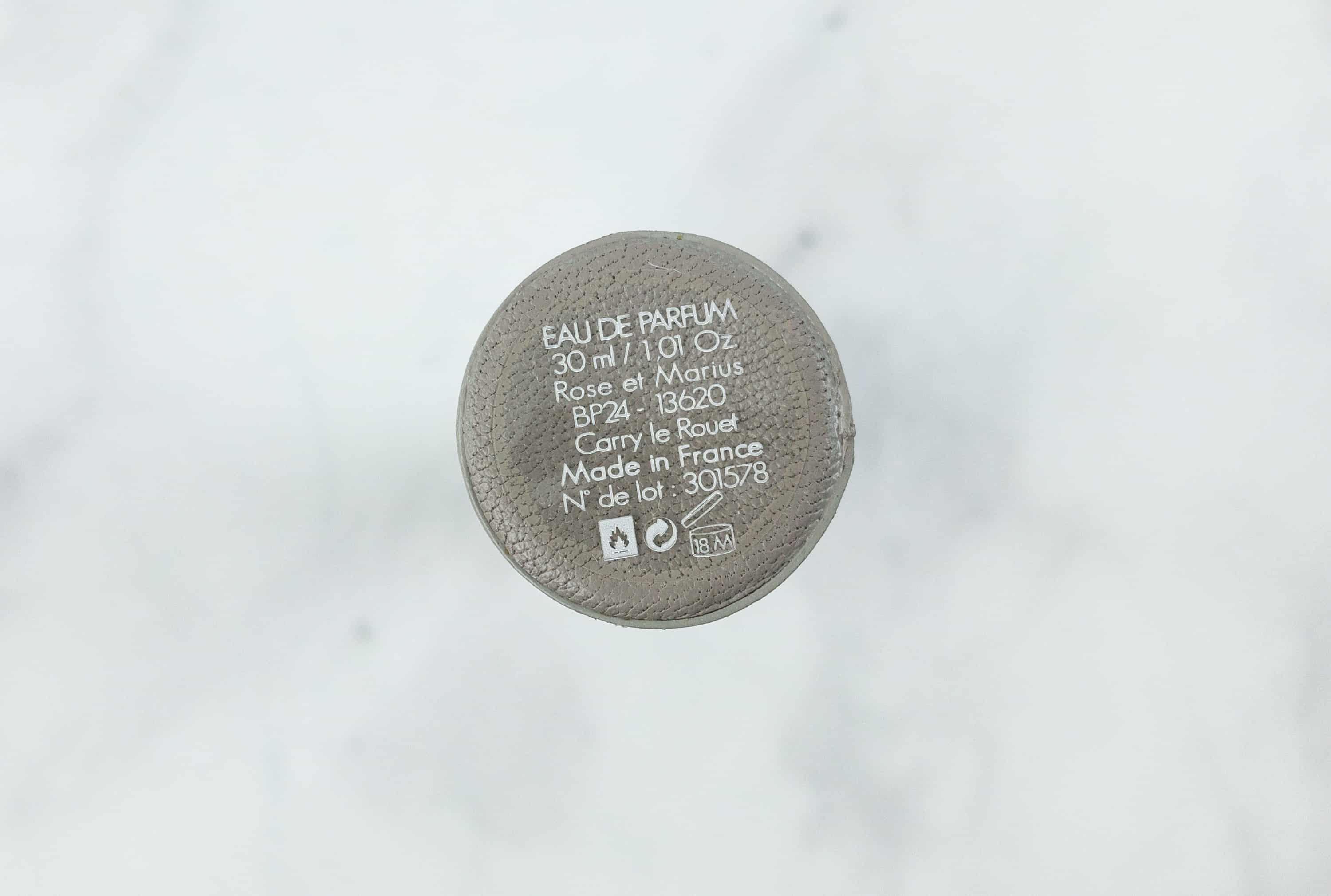 At the bottom of the bottle is the name of the manufacturer, Rose et Marius, who are known for their impressive collection of perfume and soaps.
I love the sleek design of the bottle.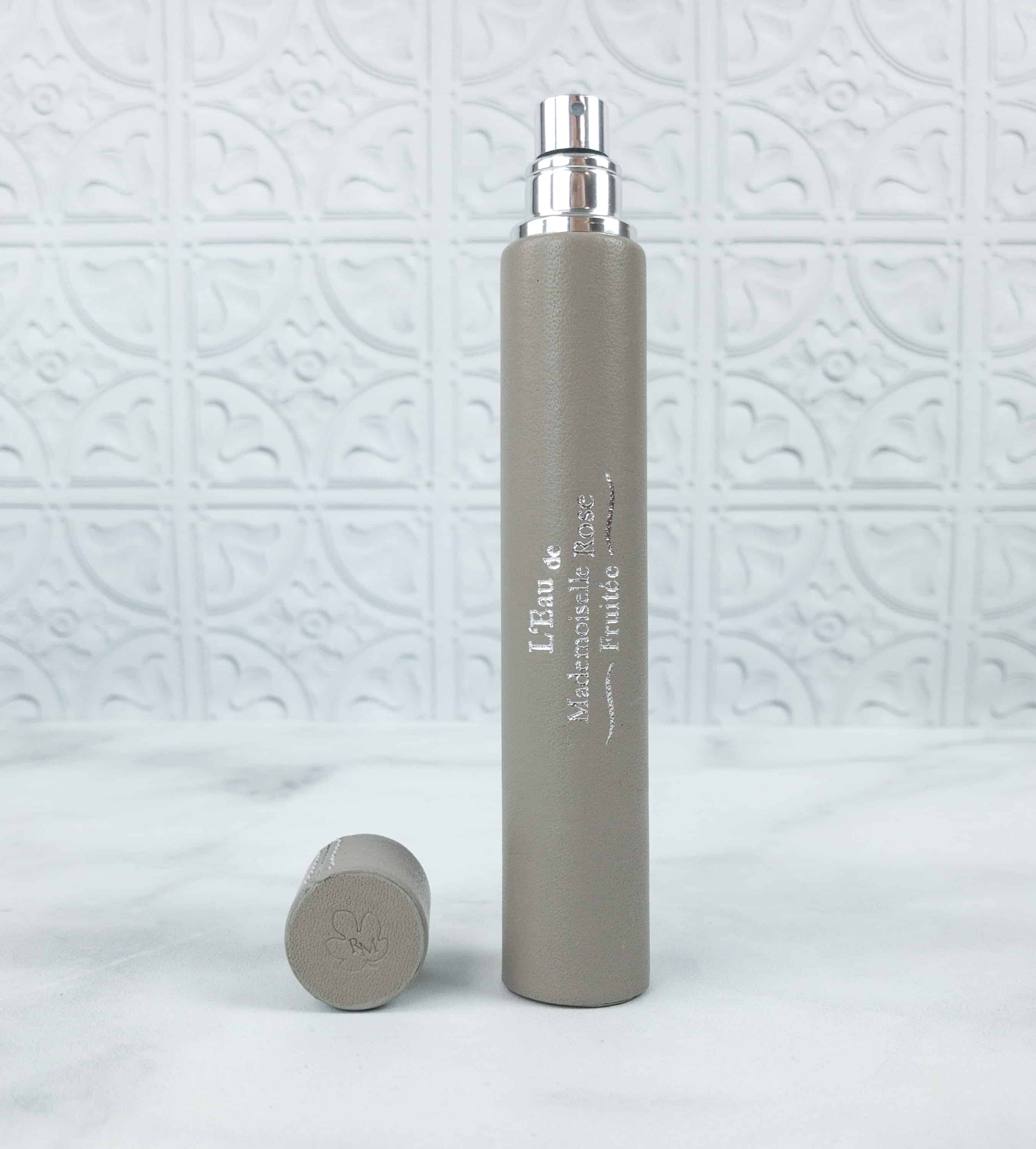 The spray bottle cap mists the perfume easily. It also comes in stainless steel so there won't be any rusting.
You've probably seen the flower engraved on the cap of this perfume. It has such nice details.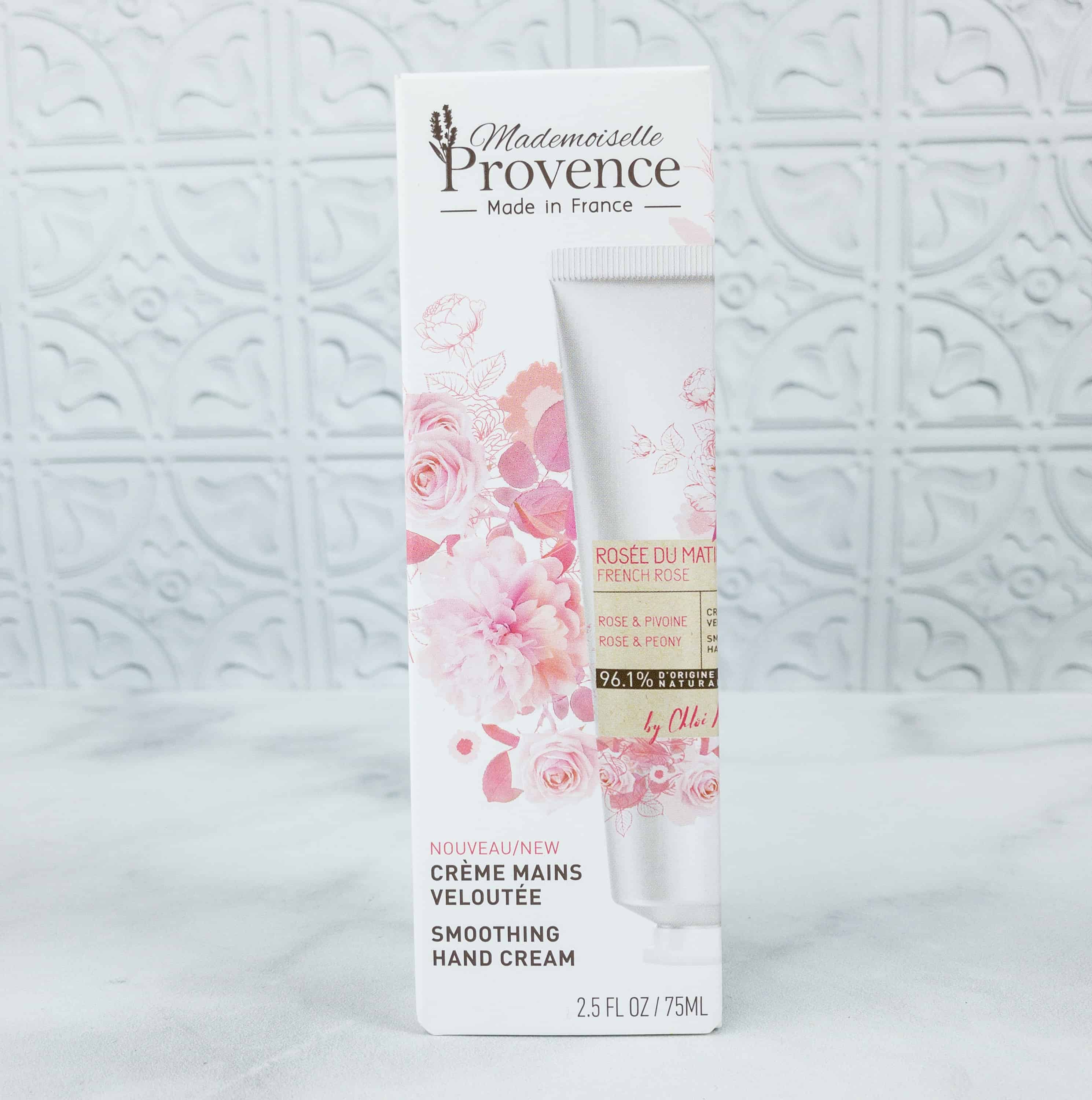 Mademoiselle Provence Hand Cream in Rose + Peony ($12.50) Hand creams are always a welcome addition to my beauty routine. I love the feel of soft hands all the time. This one looks promising!
This hand cream smells like rose and peony.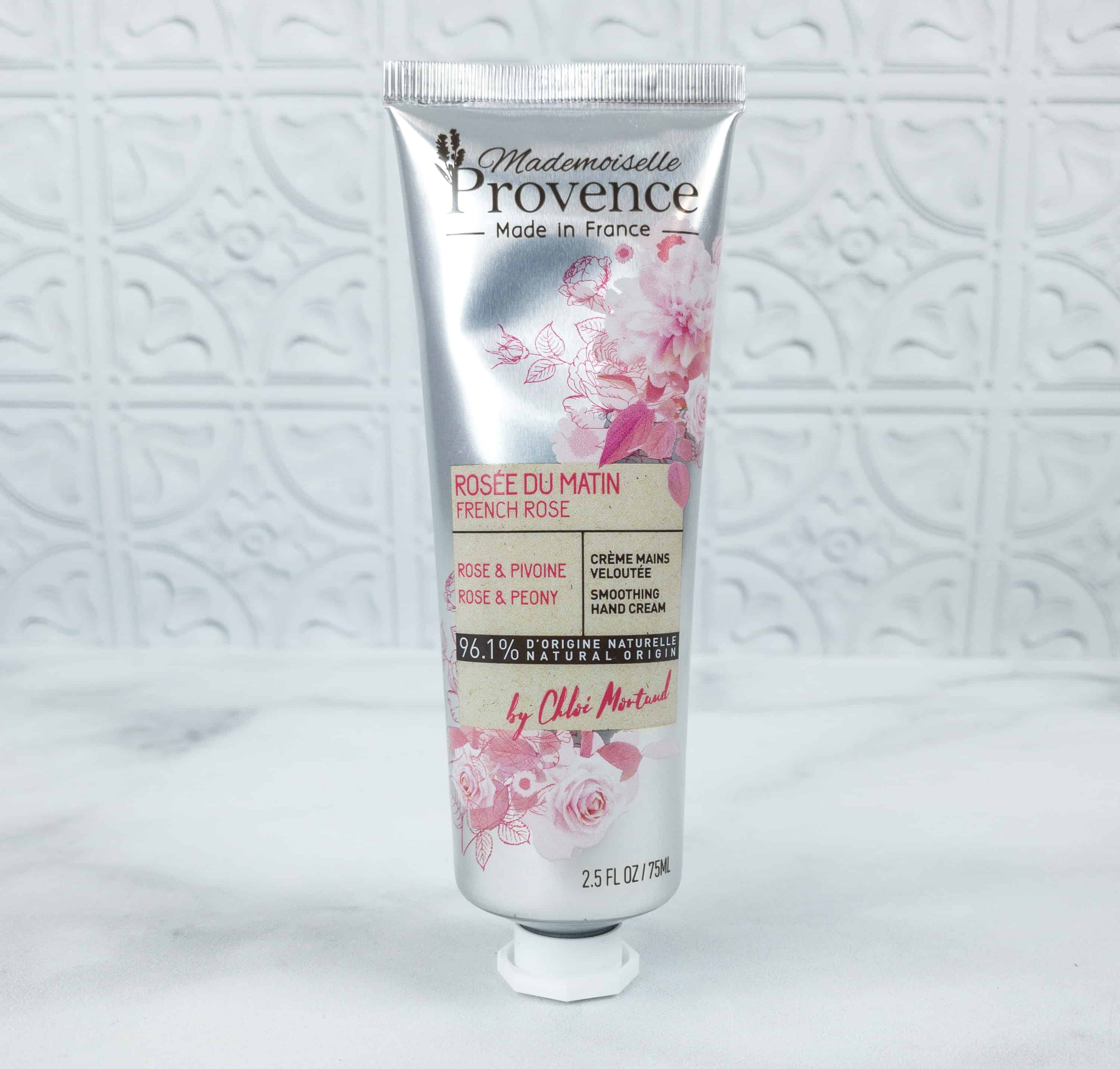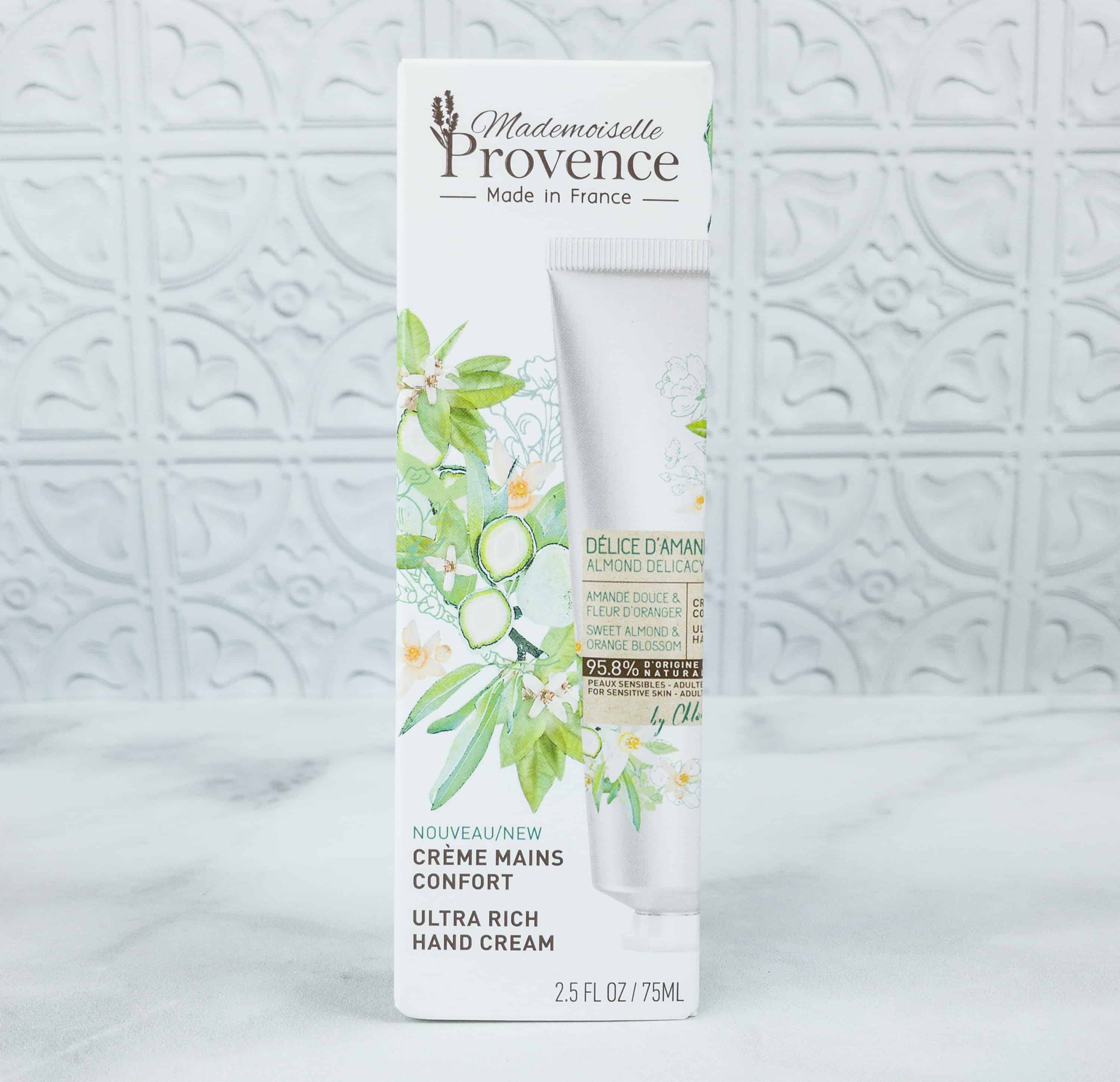 Mademoiselle Provence Hand Cream in Almond + Orange Blossom ($12.50) I received another hand cream and this time it has almond and orange blossoms in it.
This hand cream is ideal for those who have sensitive and dry skin as the combination of ingredients are highly moisturizing.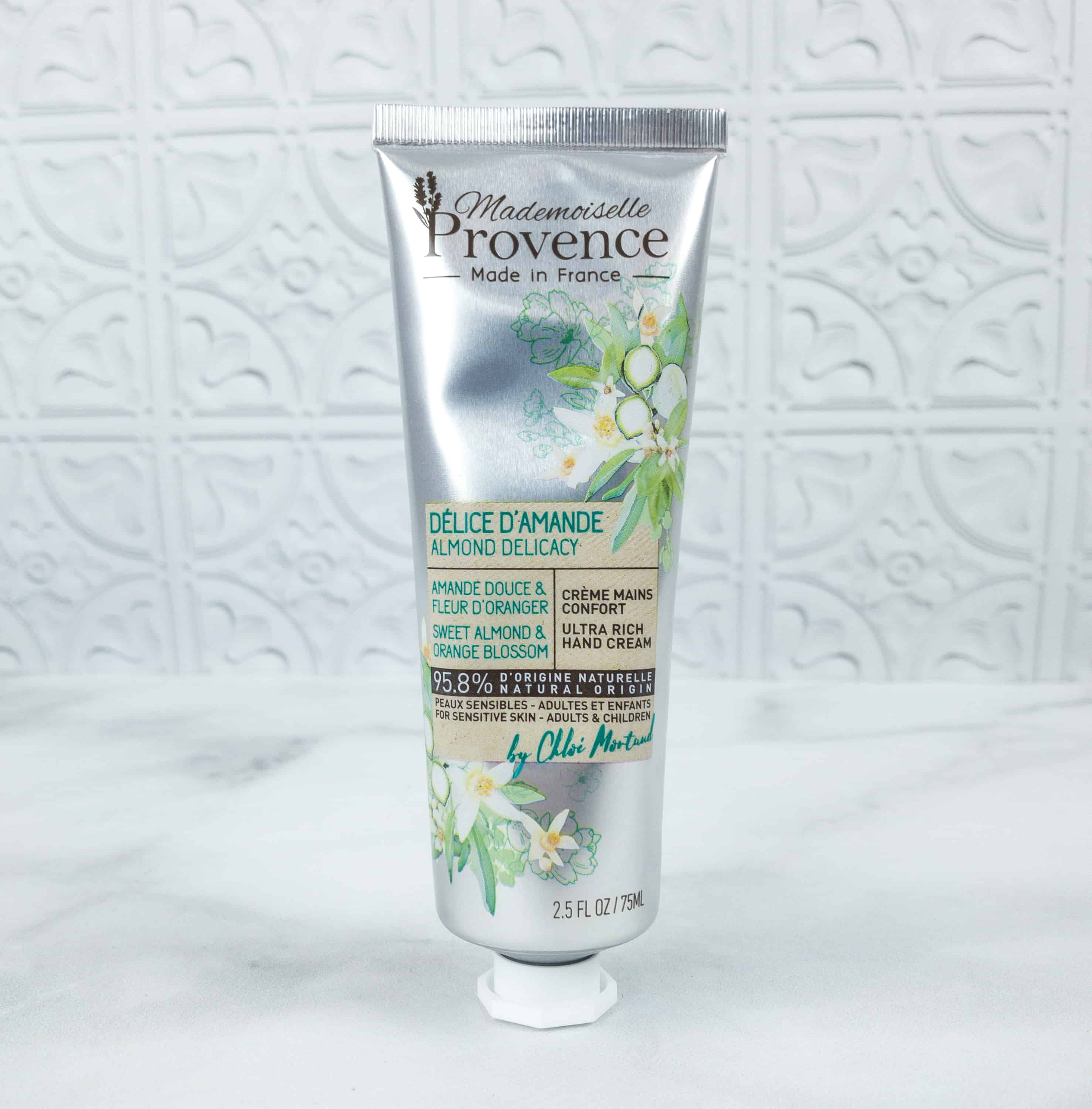 This squeeze bottle makes it easier for you to control the amount of cream that you are going to use for your hands. A little goes a long way, and the scent is just divine. It doesn't feel greasy on my hands! Instead, it left my skin feeling fresh, soft, and supple.
Although Oui Please has come a long way in standardizing their box values they need to stop gathering spoiler choices if they aren't going to give them out! And the bag? I even made a joke in the spoilers that you weren't going to get that bag. Too many mistakes for me to like this particular box, but Ian sure it was. A great box for many that received proper choices and summer colors!
What did you think of this season's Oui Please box?Visit Oui Please to subscribe or find out more!