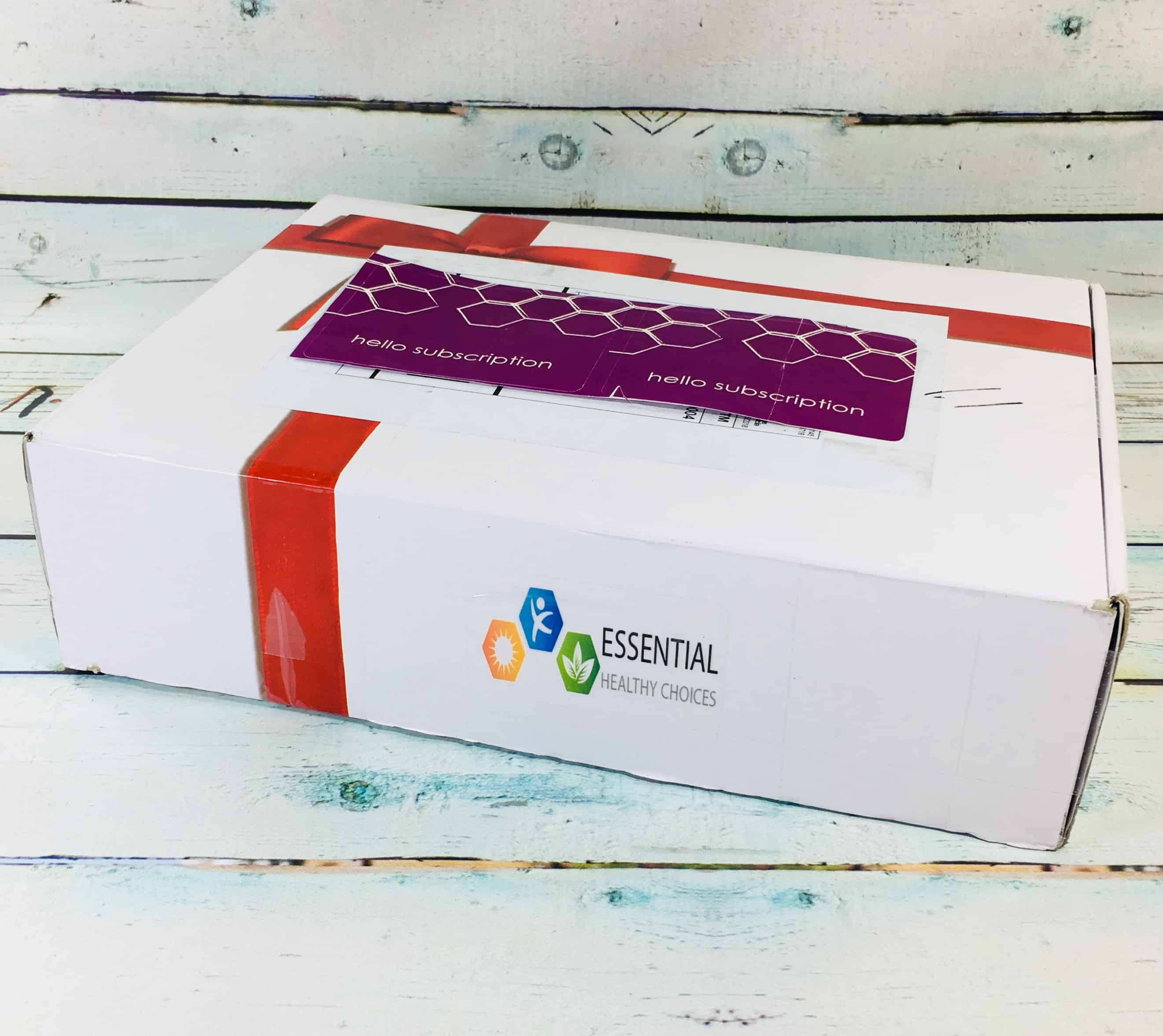 Essential Healthy Choices helps you make healthy choices through making your own products while exploring the world of essential oils! Each month delivers a new theme and ingredients to make body care, stress relieving items, cleaning products, and so on. You can choose from three subscription levels – Mini DIY ($14), Pamper Me ($16), or Deluxe DIY ($39.99). Depending on which subscription you choose, the value will be between $25 to $75. I am reviewing the Deluxe DIY Box today.
As part of your overall healthy living, you can start by introducing small changes with some of the products you use every day. My subscription box will allow you to explore a variety of natural products you can use in the comfort of your own home. They are filled with quality products and include information, additional suggestions, and more.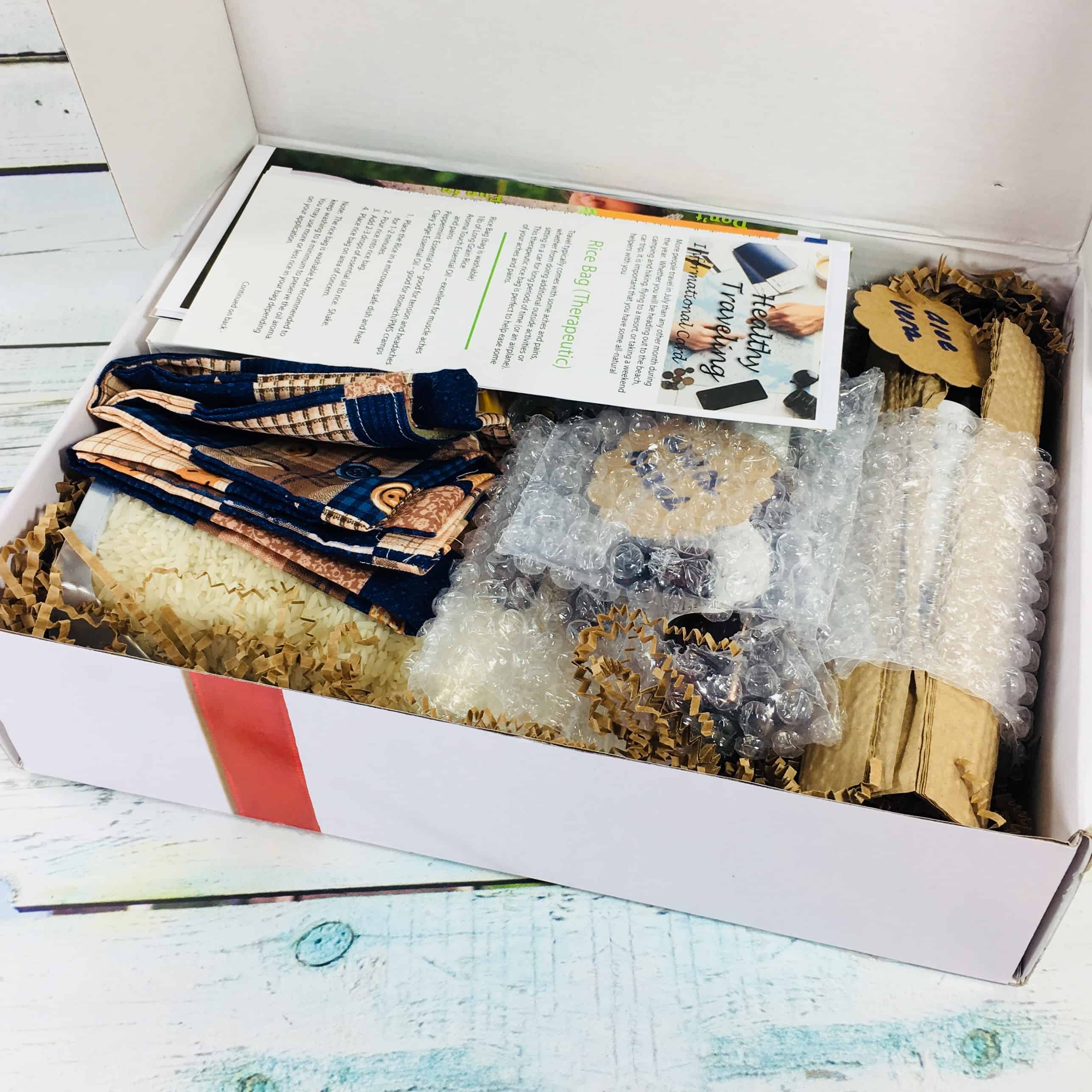 DEAL: Get 15% off your first box! Use coupon code FTO15.
My items came packed with shredded paper squiggles and plastic bubble wrap to keep everything safe and secure.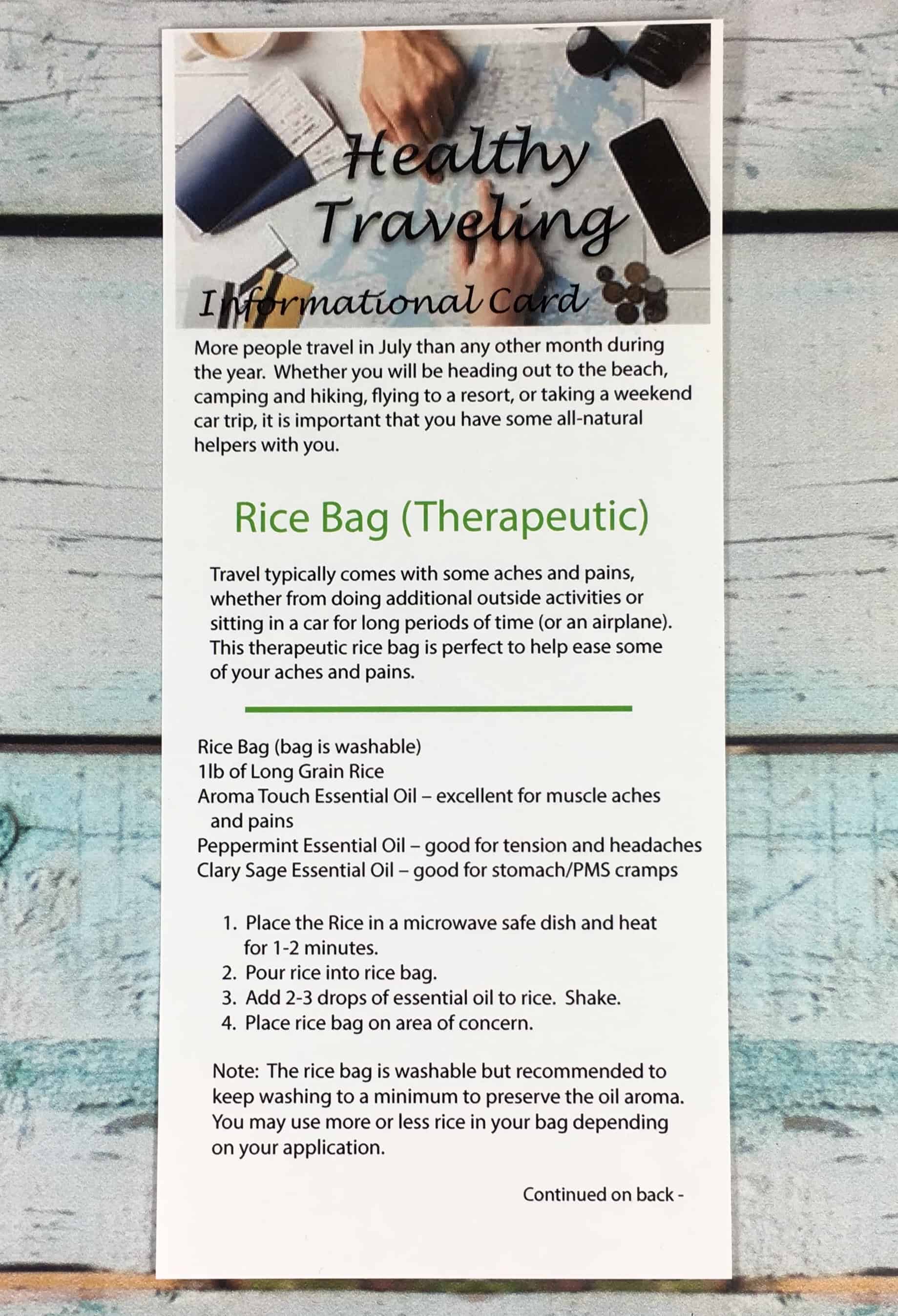 July's theme is Healthy Traveling and since this is my first box it also came with a lot of literature on safely using essential oils.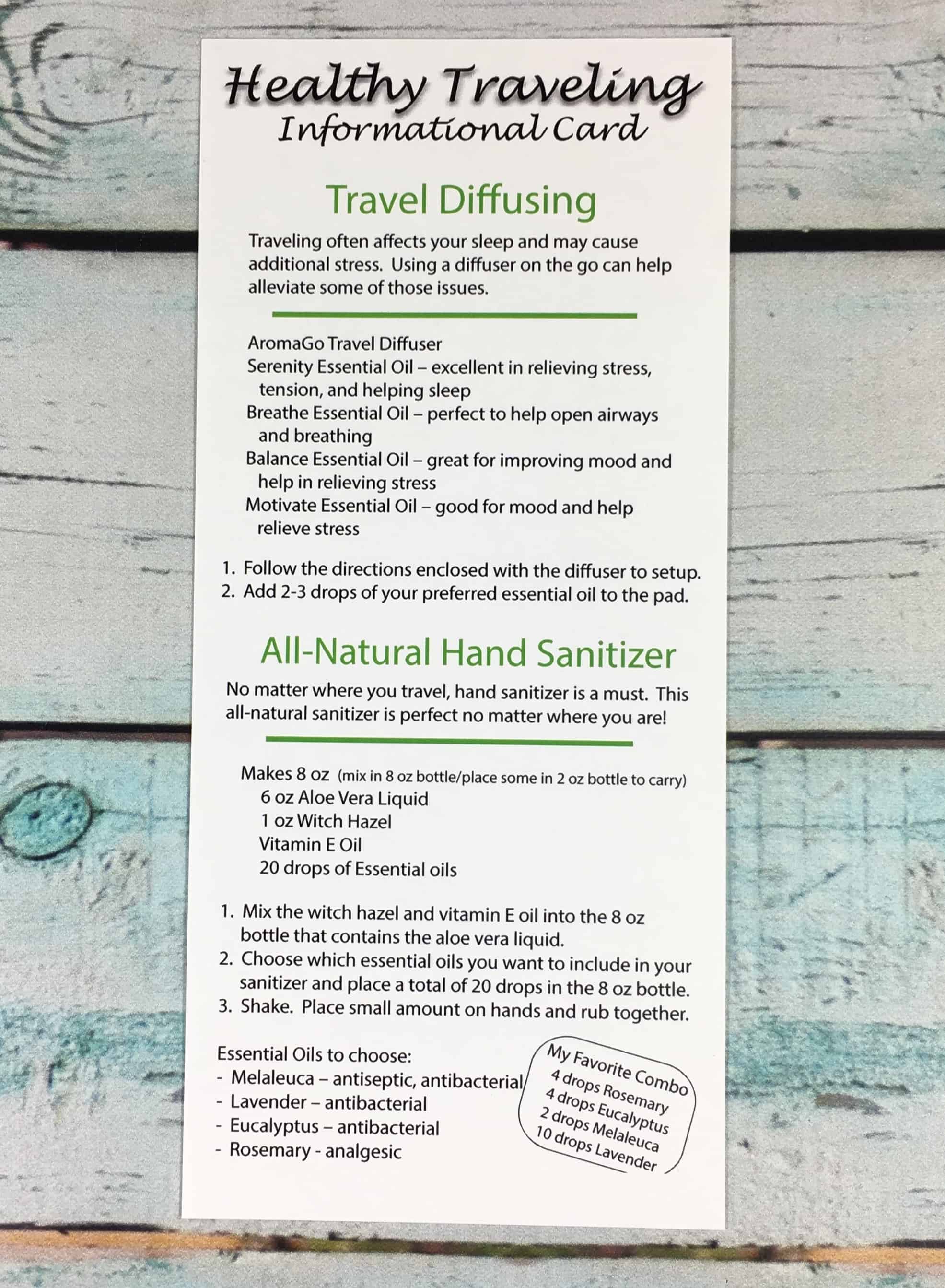 The first card announced the theme and gave instructions for making the big-ticket items, or in this case, using a travel diffuser. I don't even have a regular diffuser (it's on my list!) but I bet I can use it with my computer.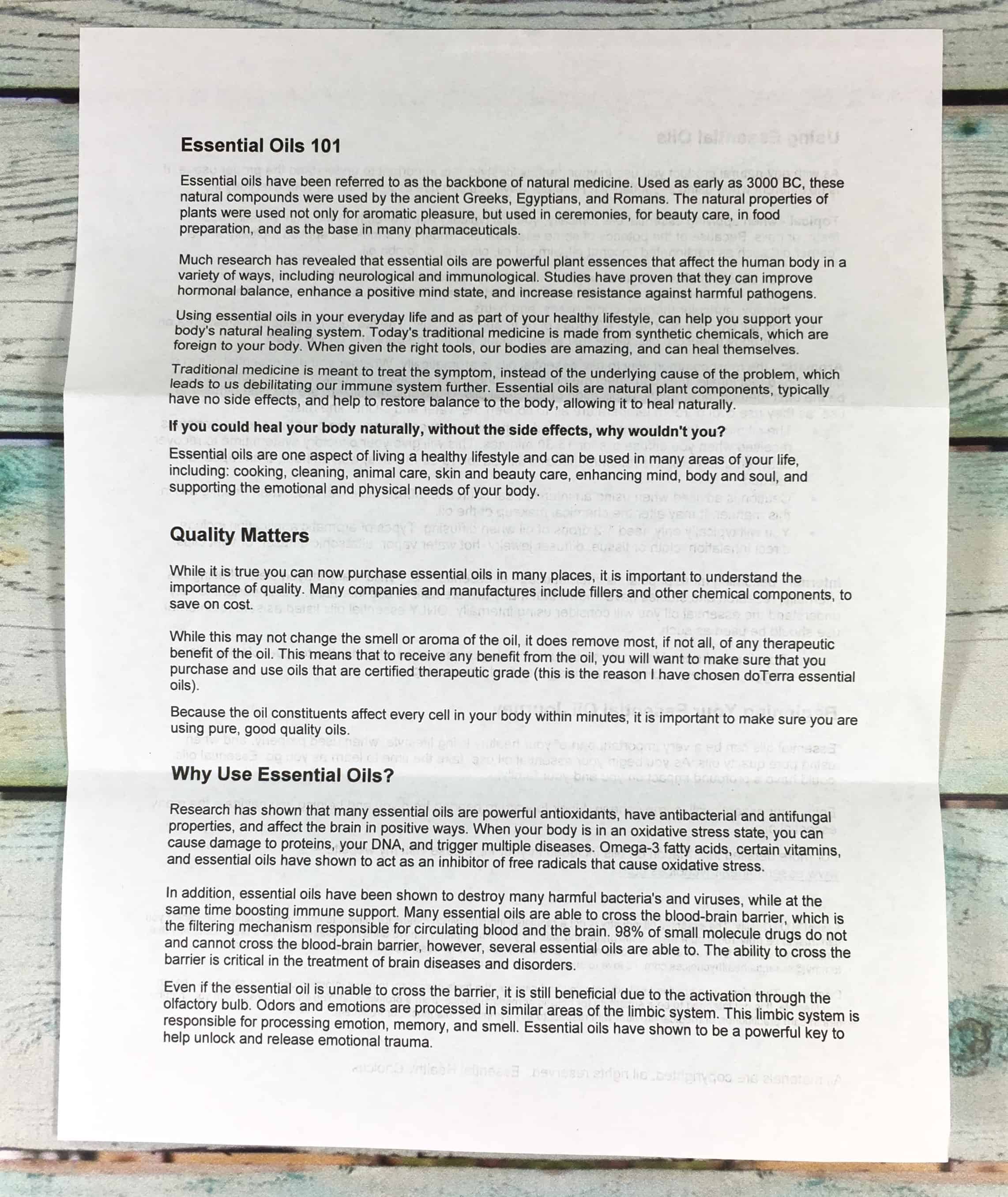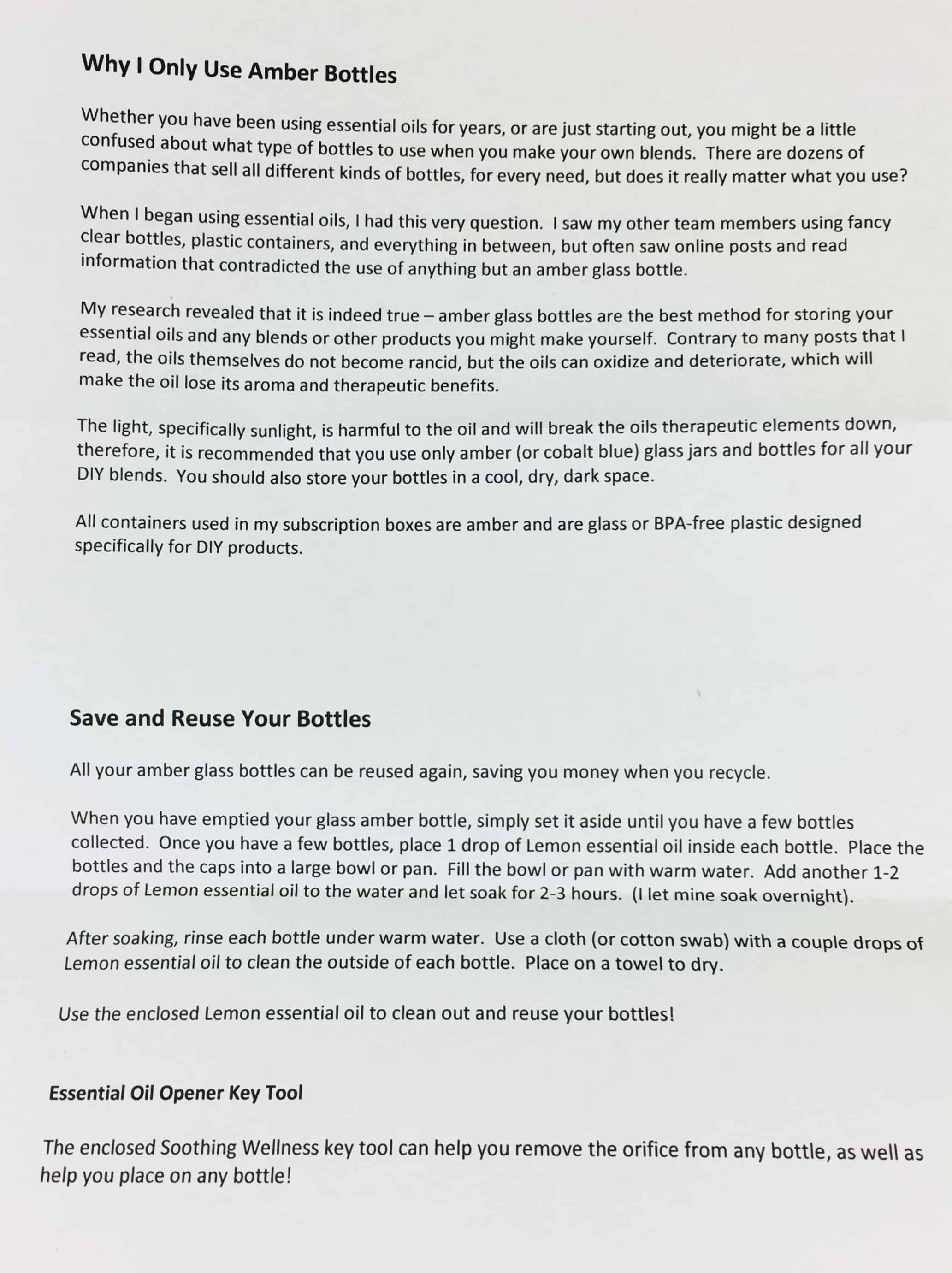 Lots of reading material and helpful tips for using my new oils. Please be careful when using oils, do not take internally until you consult a trained herbalist or doctor, and skip them while pregnant or nursing unless your doctor gives the ok.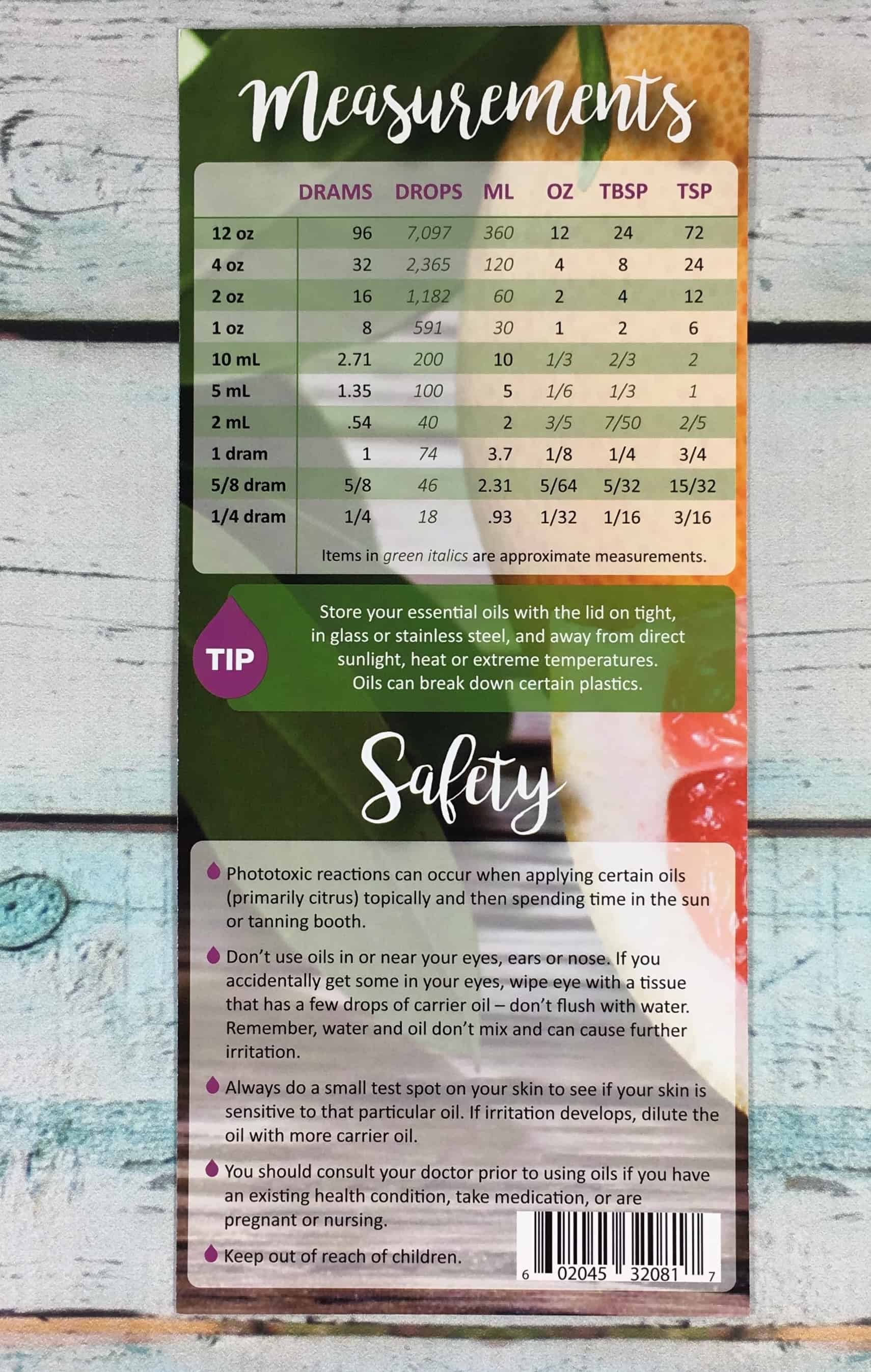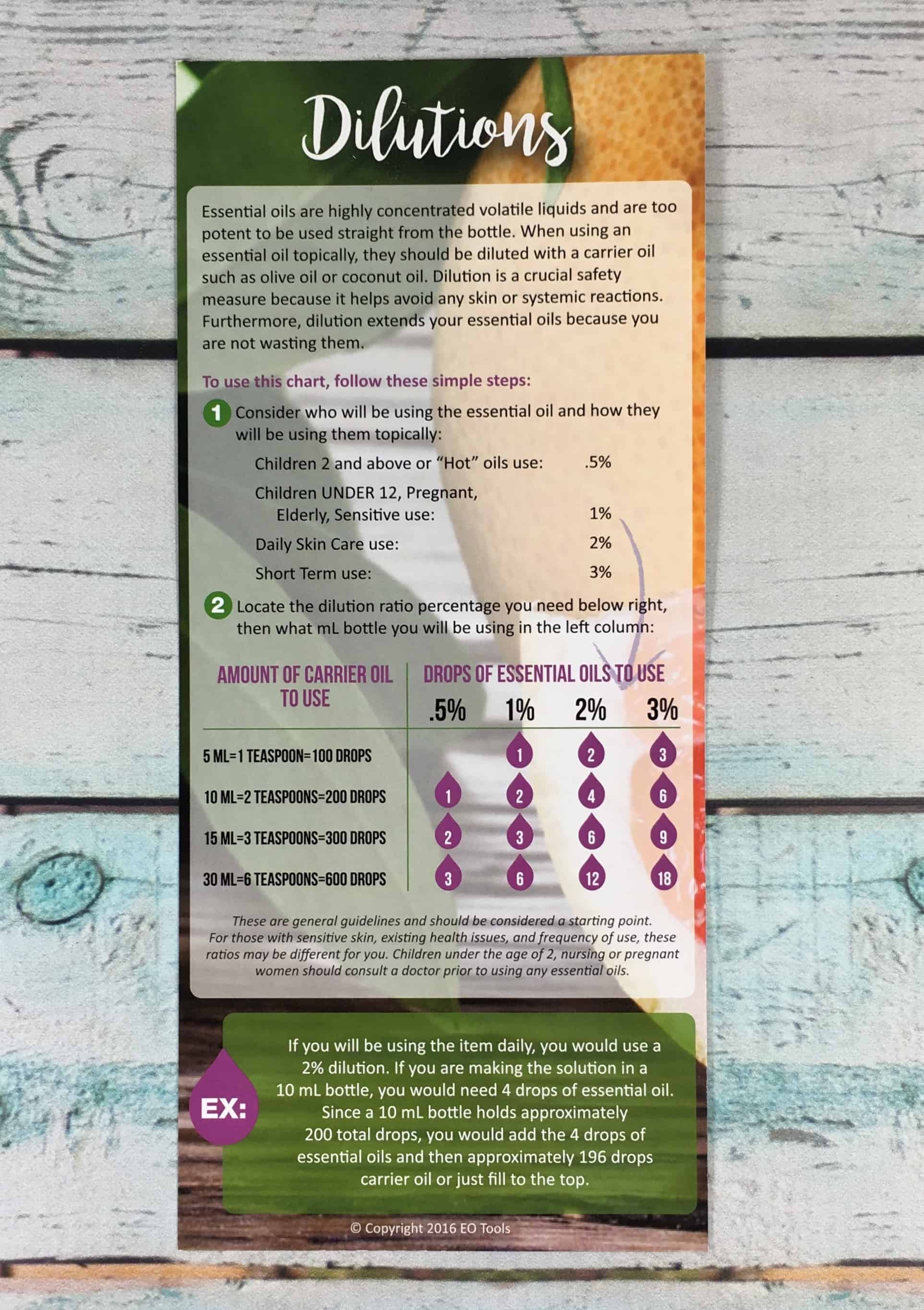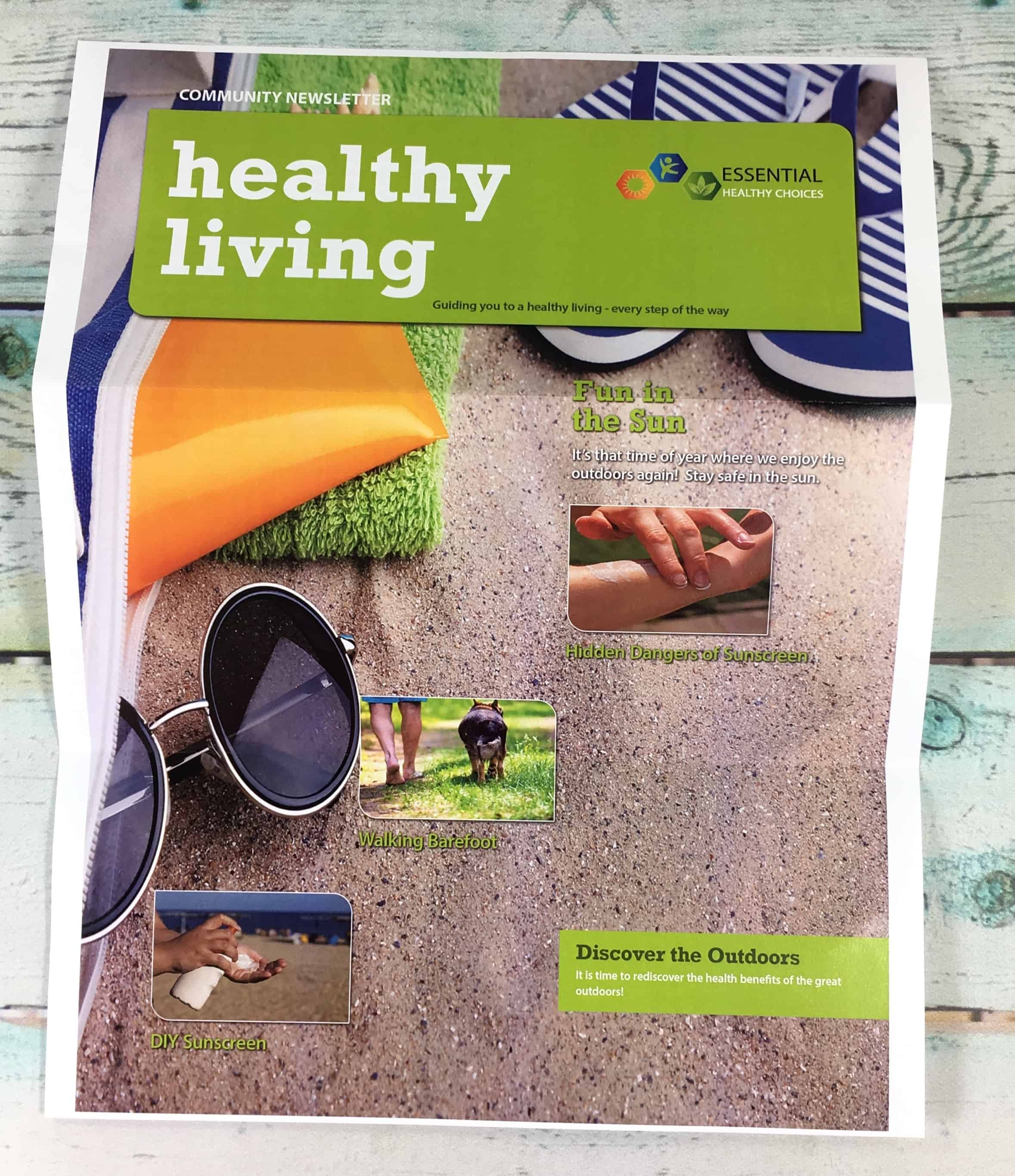 Next up was a couple of community newsletters.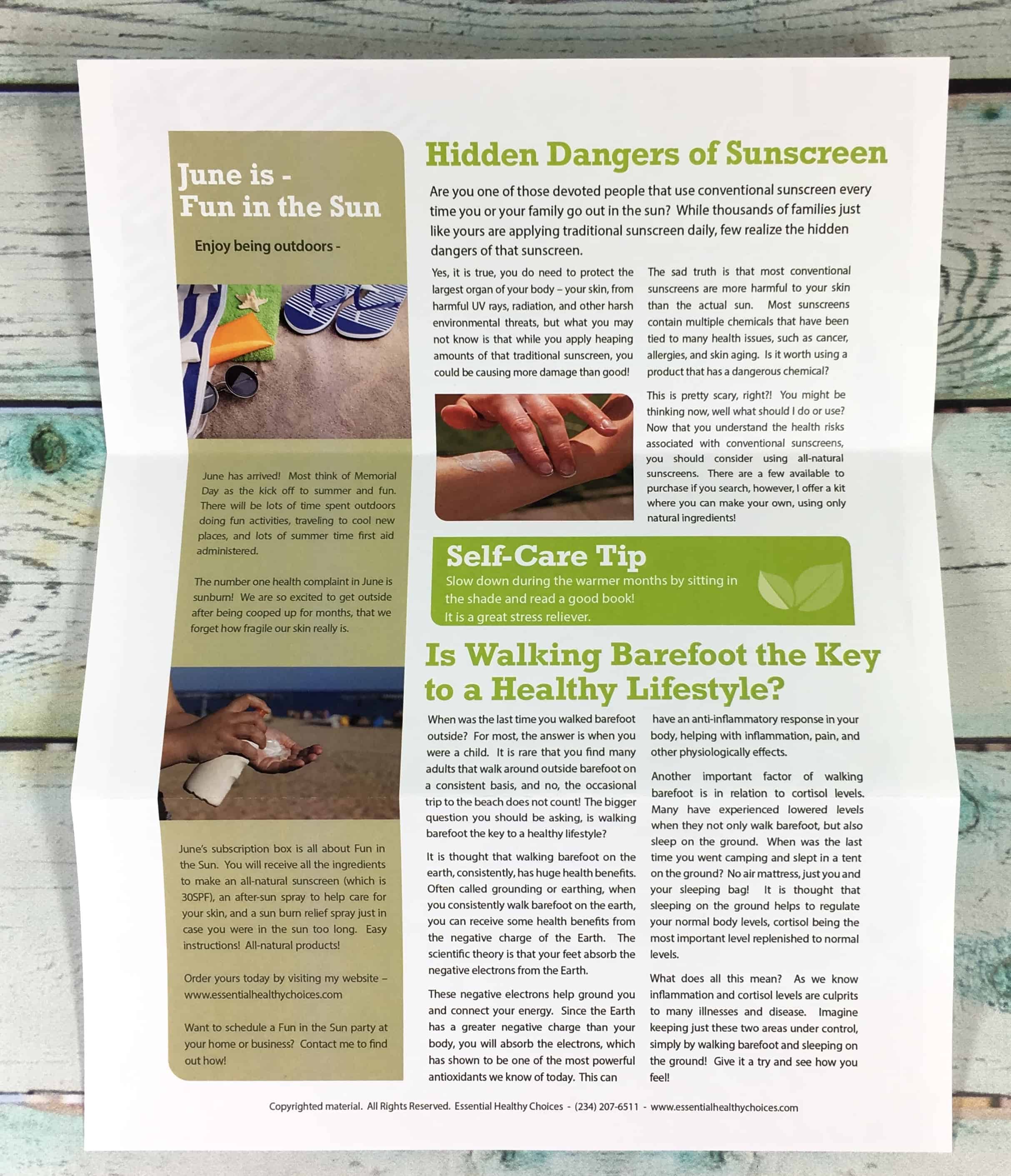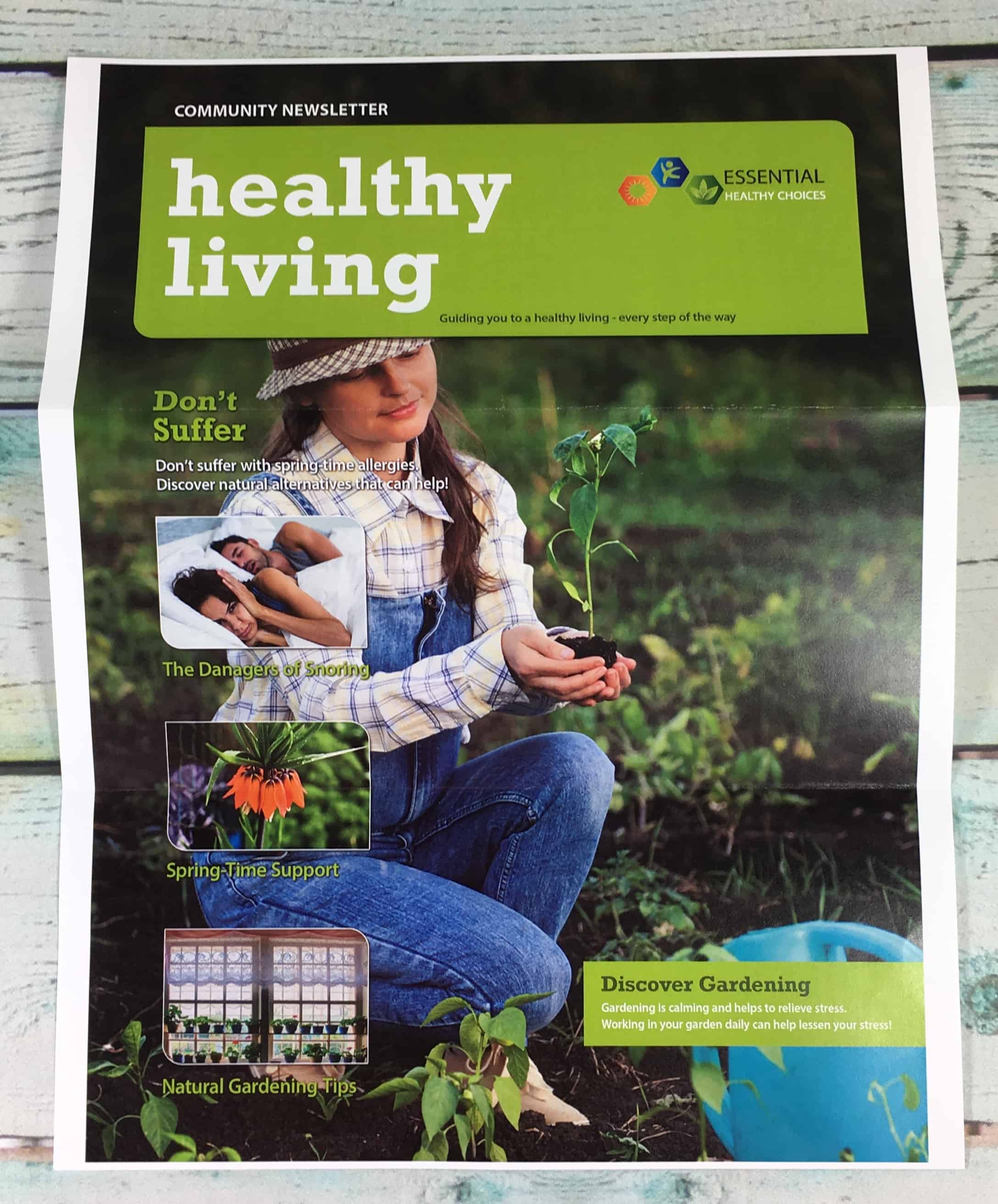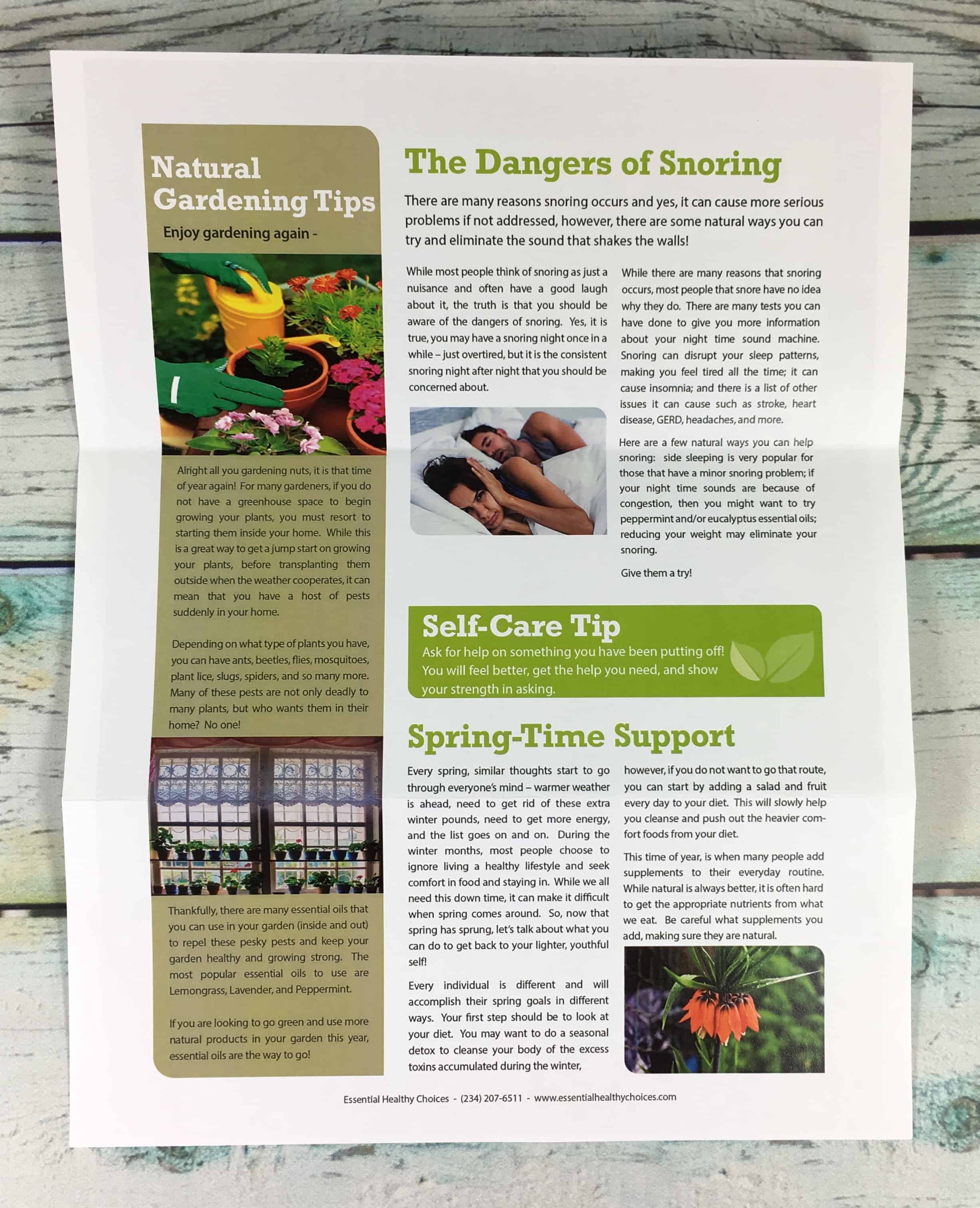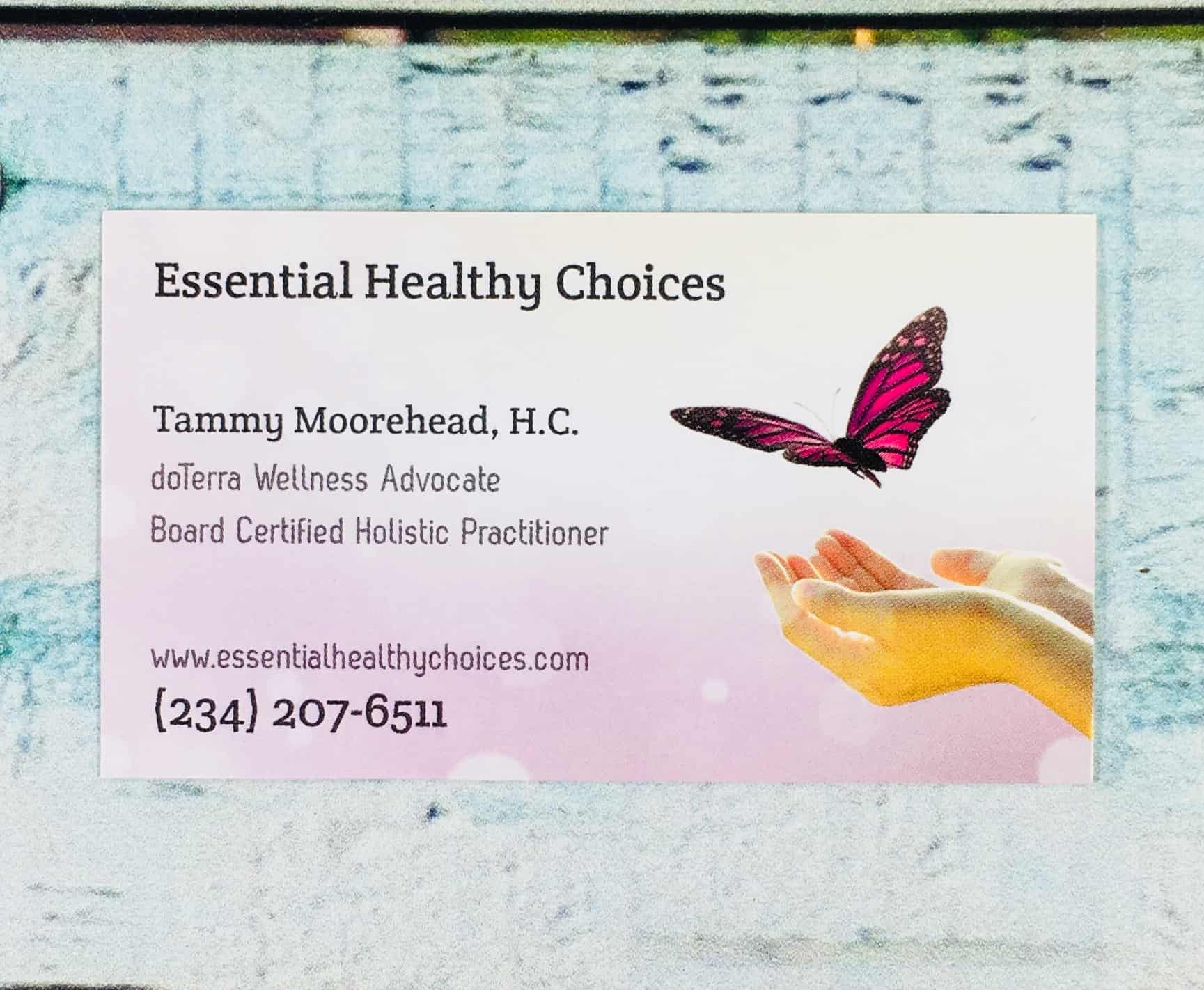 Finally, there was a business card from the subscription box owner.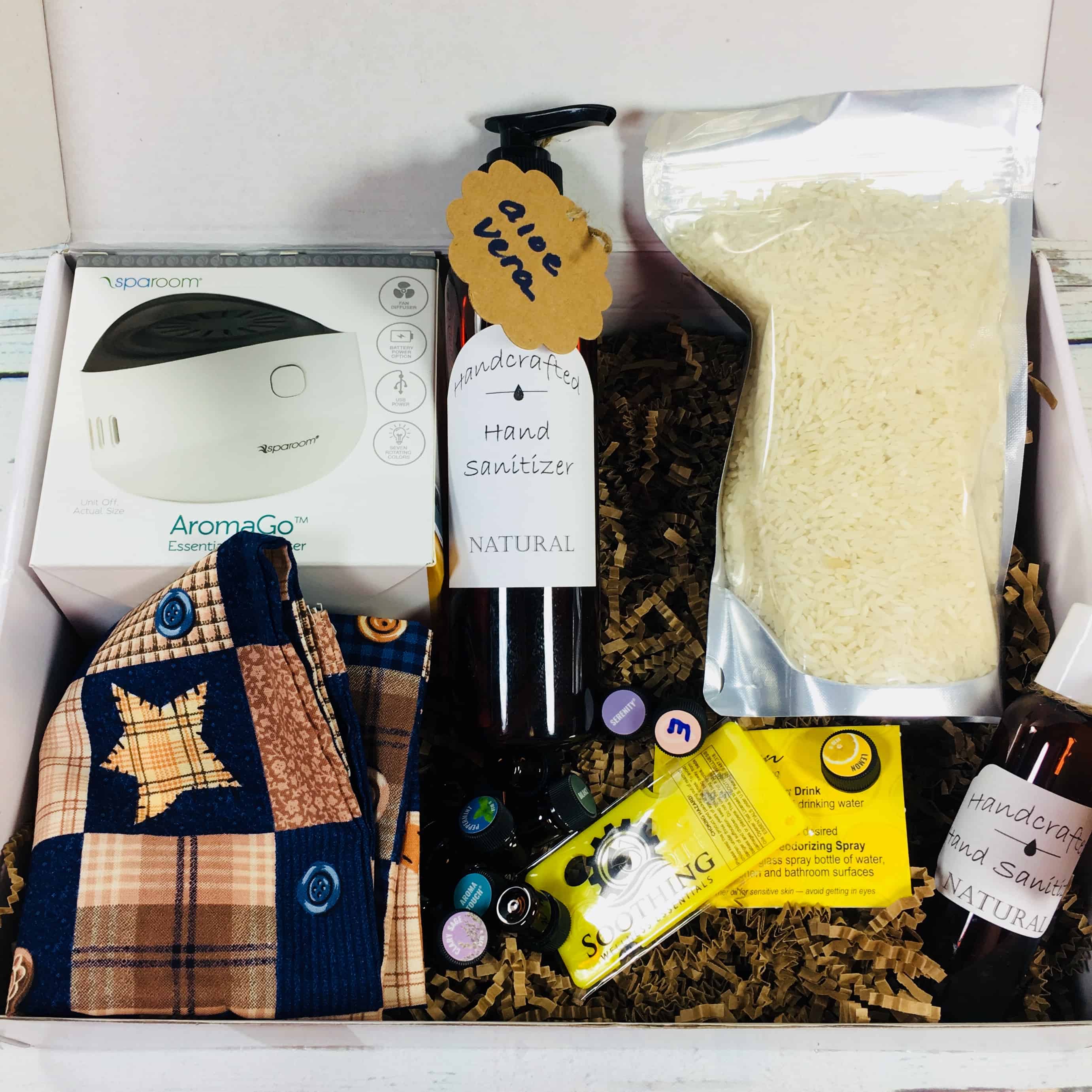 Looking good!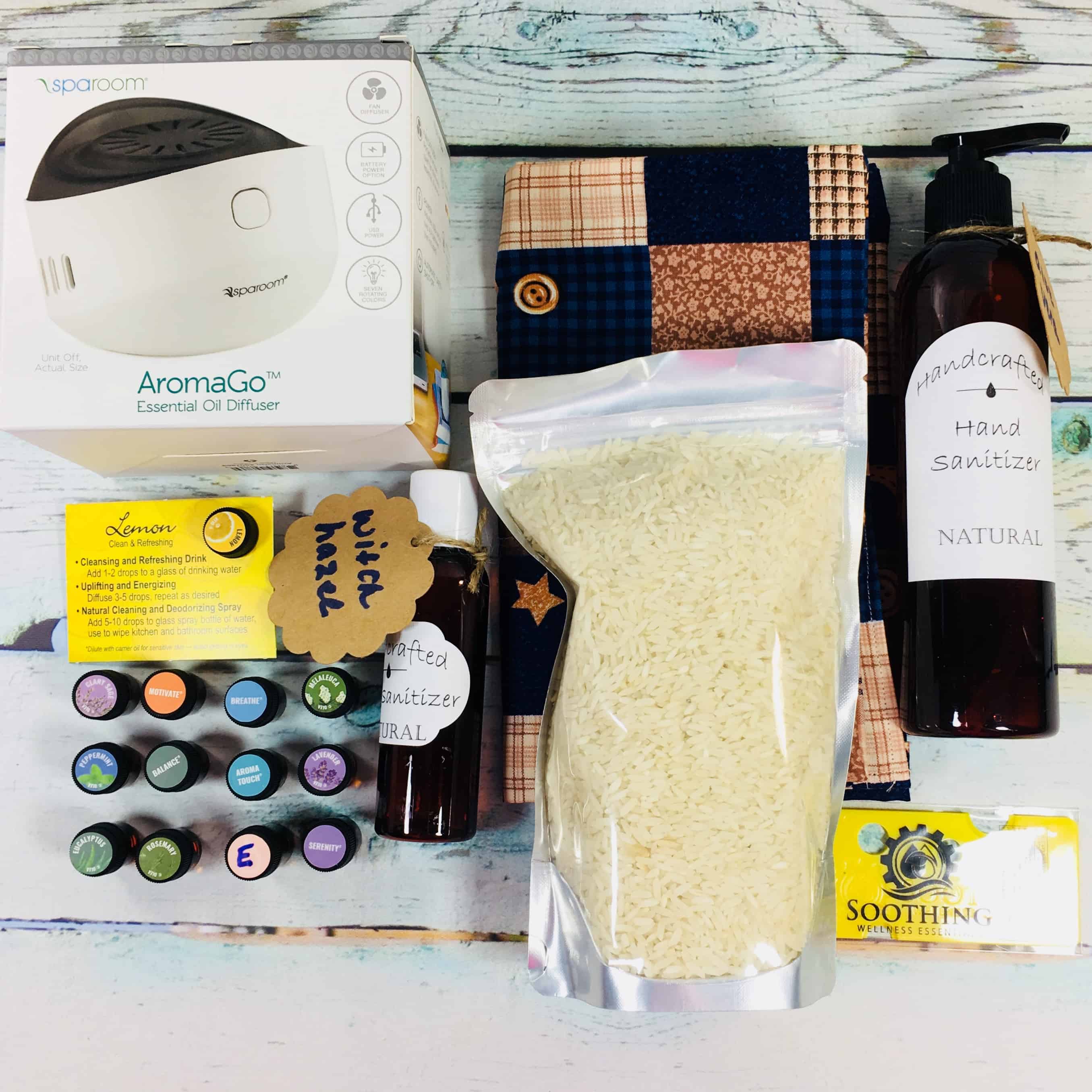 Everything in my box!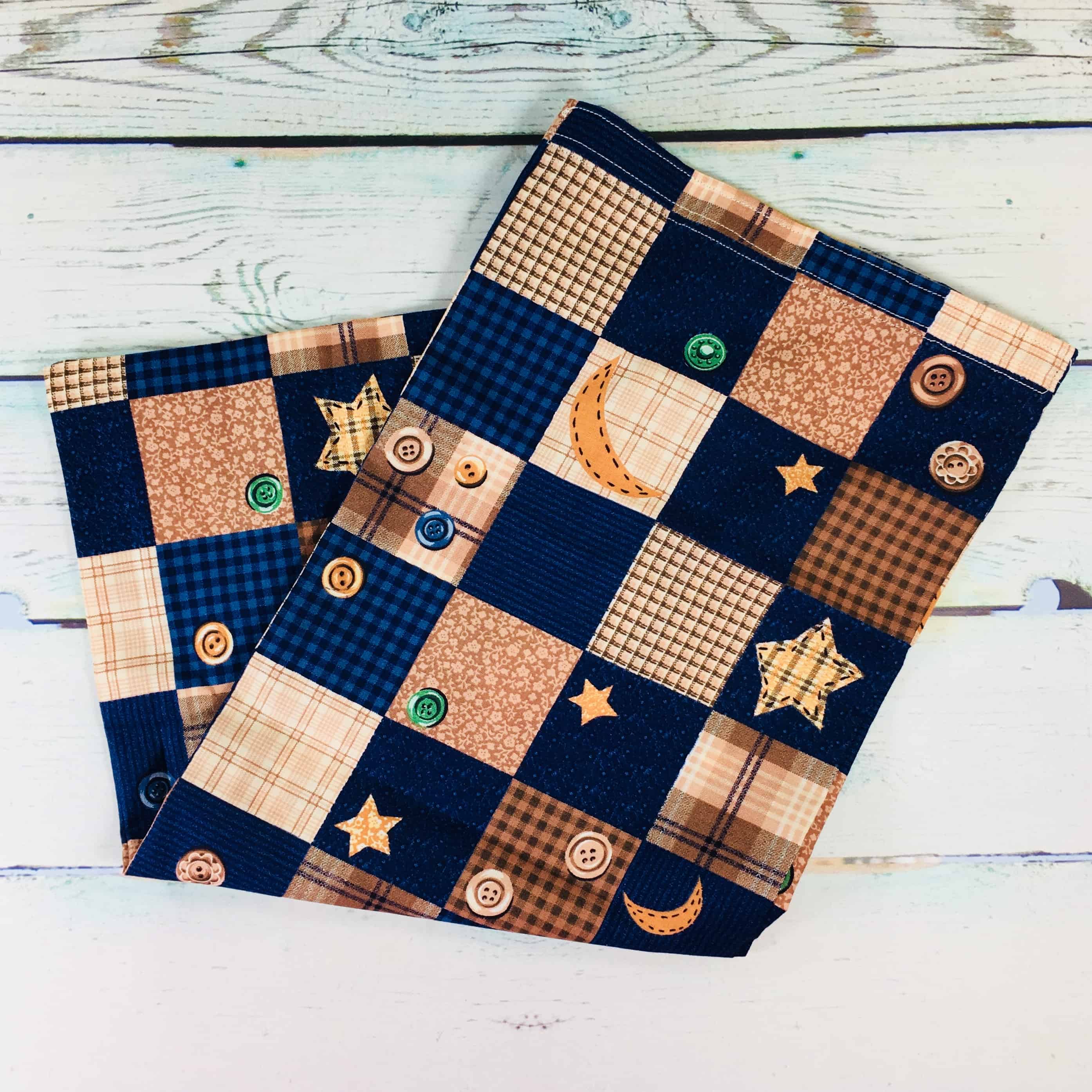 I received a ginormous cotton fabric bag for making a Therapeutic Rice Bag. Everything in the July box is geared towards making travel more comfortable, and sitting in a car for hours at a time or in a cramped airline seat can be a pain in the neck. This washable bag has a heavy-duty velcro closure to keep those grains from slipping out.
I received a big ol' bag of rice. Just heat the rice in a microwave-safe dish for a minute or two, carefully pour into the cotton bag, and place a couple of drops of one or more of the included essential oils to help diffuse the scent and bring relief to your body and mind. The instruction card gave some suggested blends depending on what ails you – headache, tension, or cramps.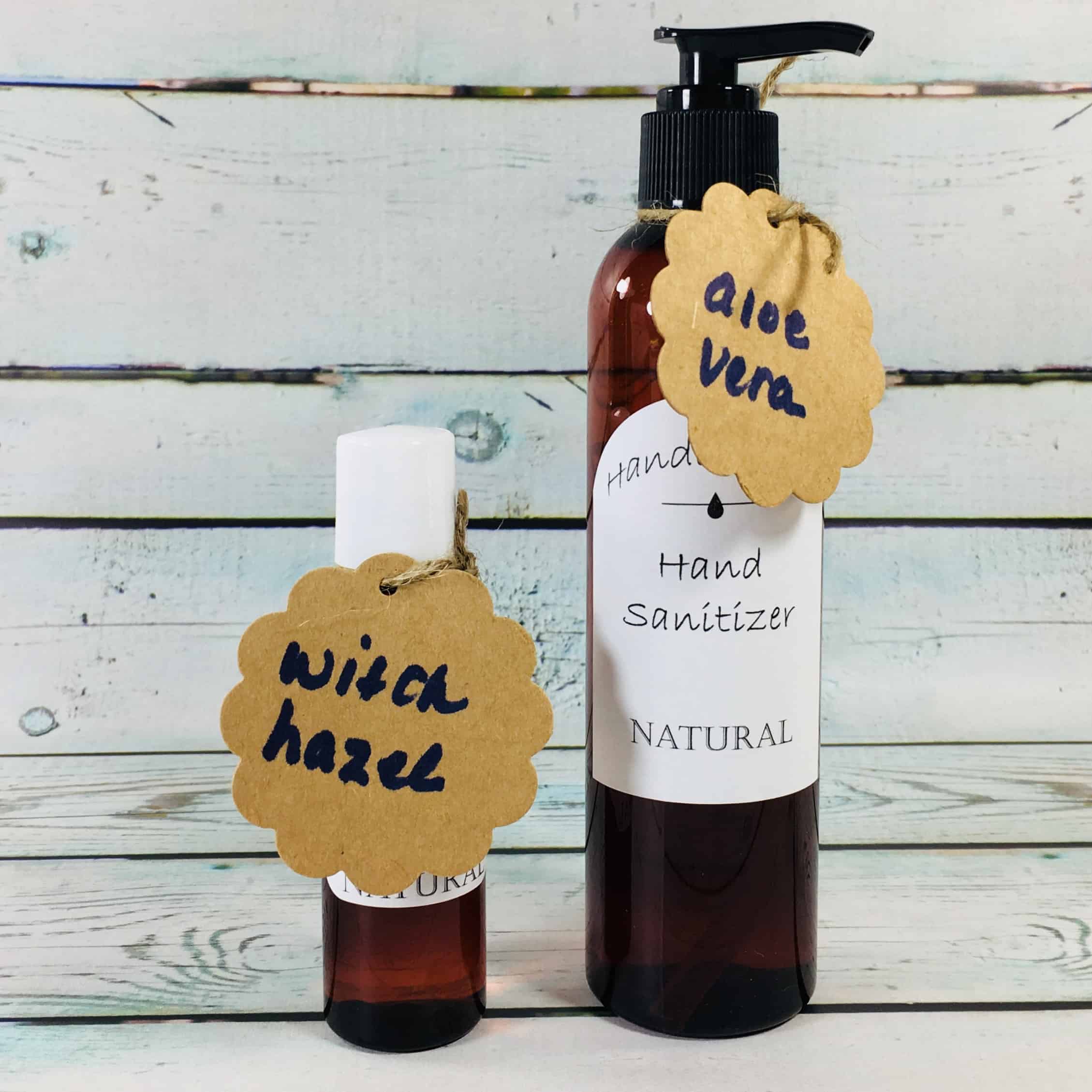 Next are items to make an All Natural Hand Sanitizer. You mix it all up in the large bottle, then pour some back into the smaller bottle to make it easy to take with you on-the-go. I mixed it all up in a matter of minutes, and the only problem I had was getting the oils out of the bottles. I simply held them upside down over the opening and tapped them on the bottom. At first, all I could smell was witch hazel, so I added more drops of oil and tried again. It came out kind of watery but it evaporated quickly and left behind a fresh scent that faded quickly. I really dislike scented hanitizers (yes, it's a word, ask a preschooler!) so this was perfect, and the wateriness made it feel like I was really washing my hands. The only thing I will need to buy to make some more of this stuff is vitamin E oil, which is widely available.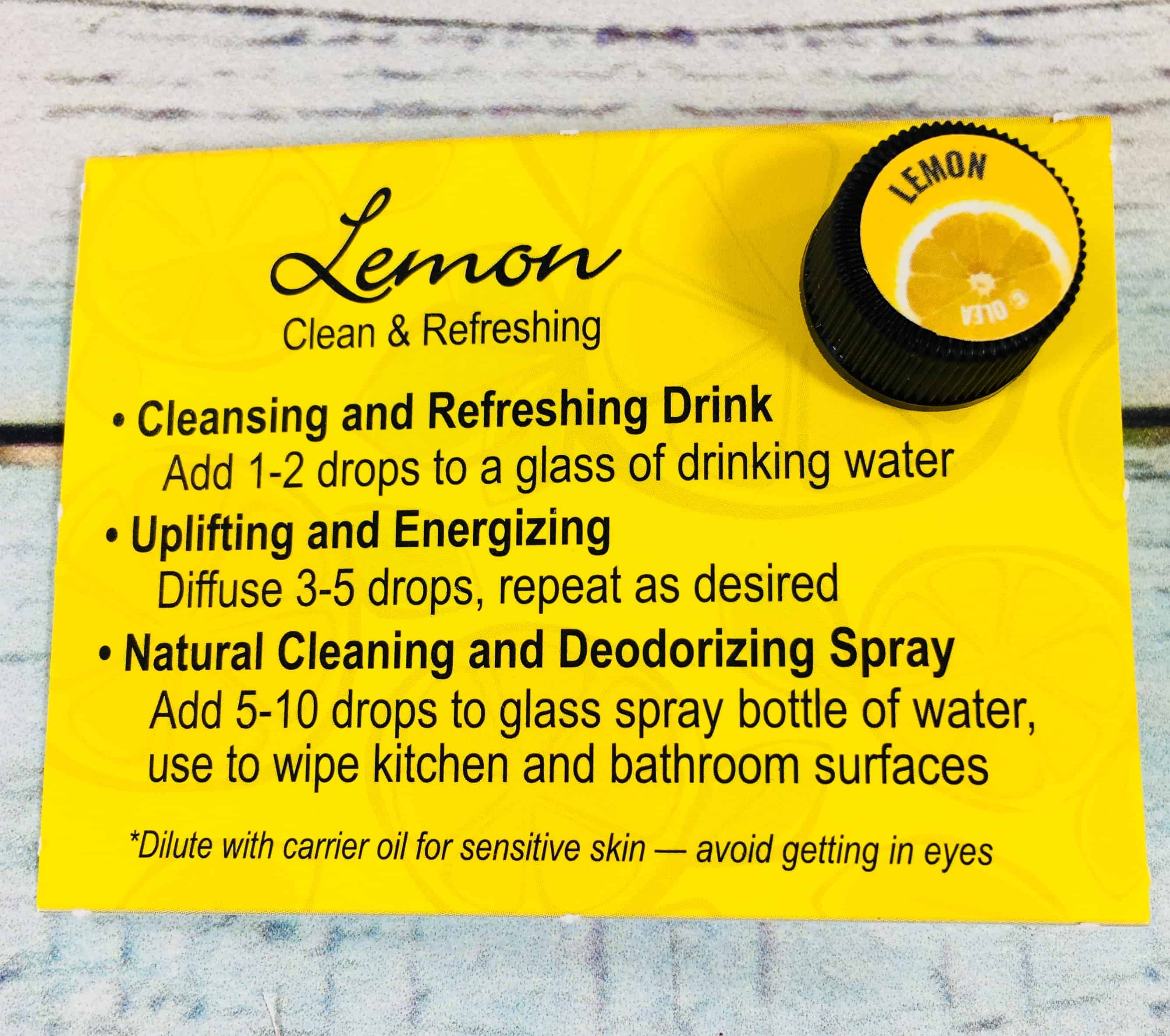 I received a sample of lemon essential oil on its own card.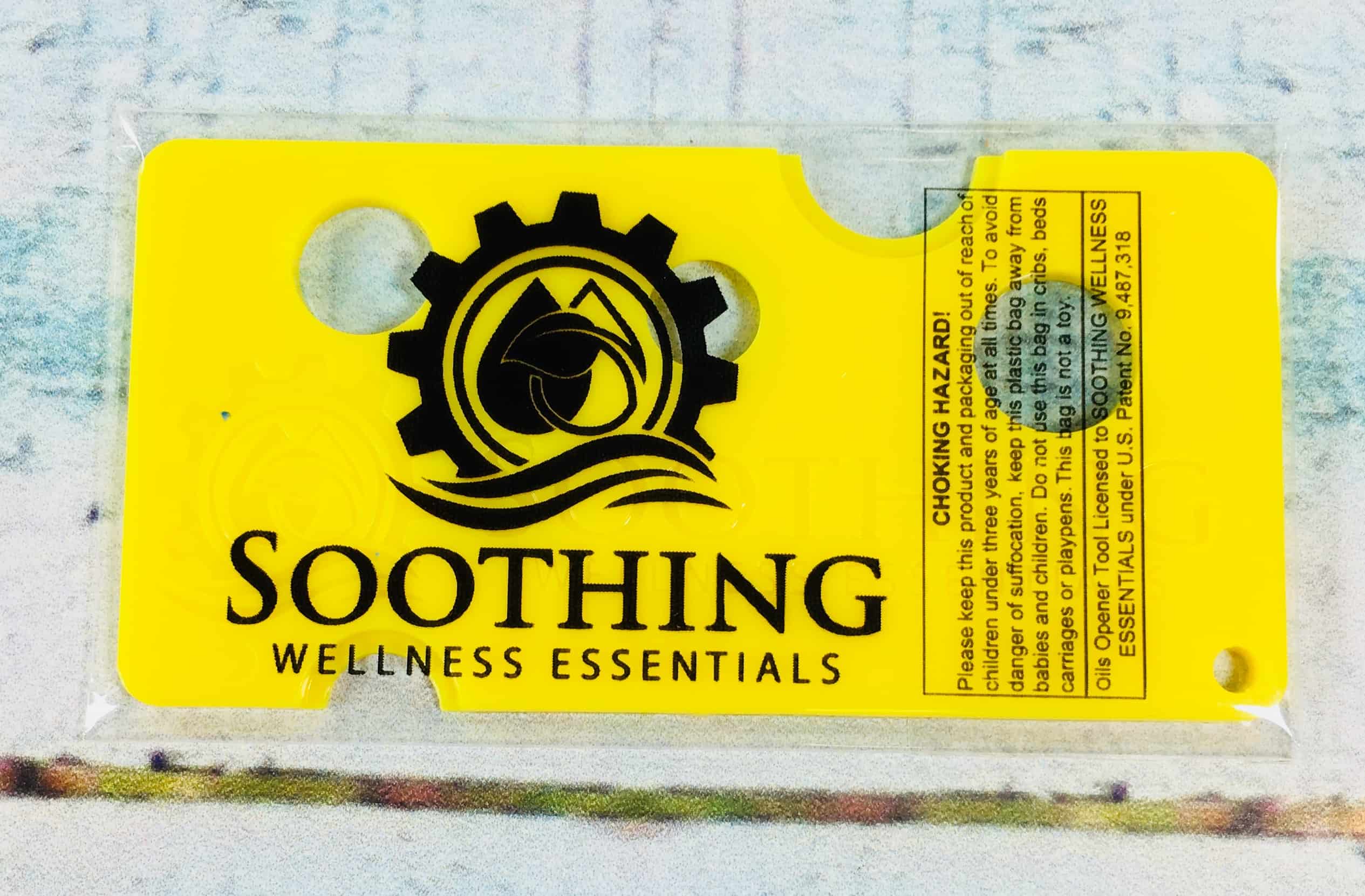 I received a Soothing Wellness Essentials Essential Oils Opener Key Tool which can help you open your essential oil bottles and remove rollerballs if you need to.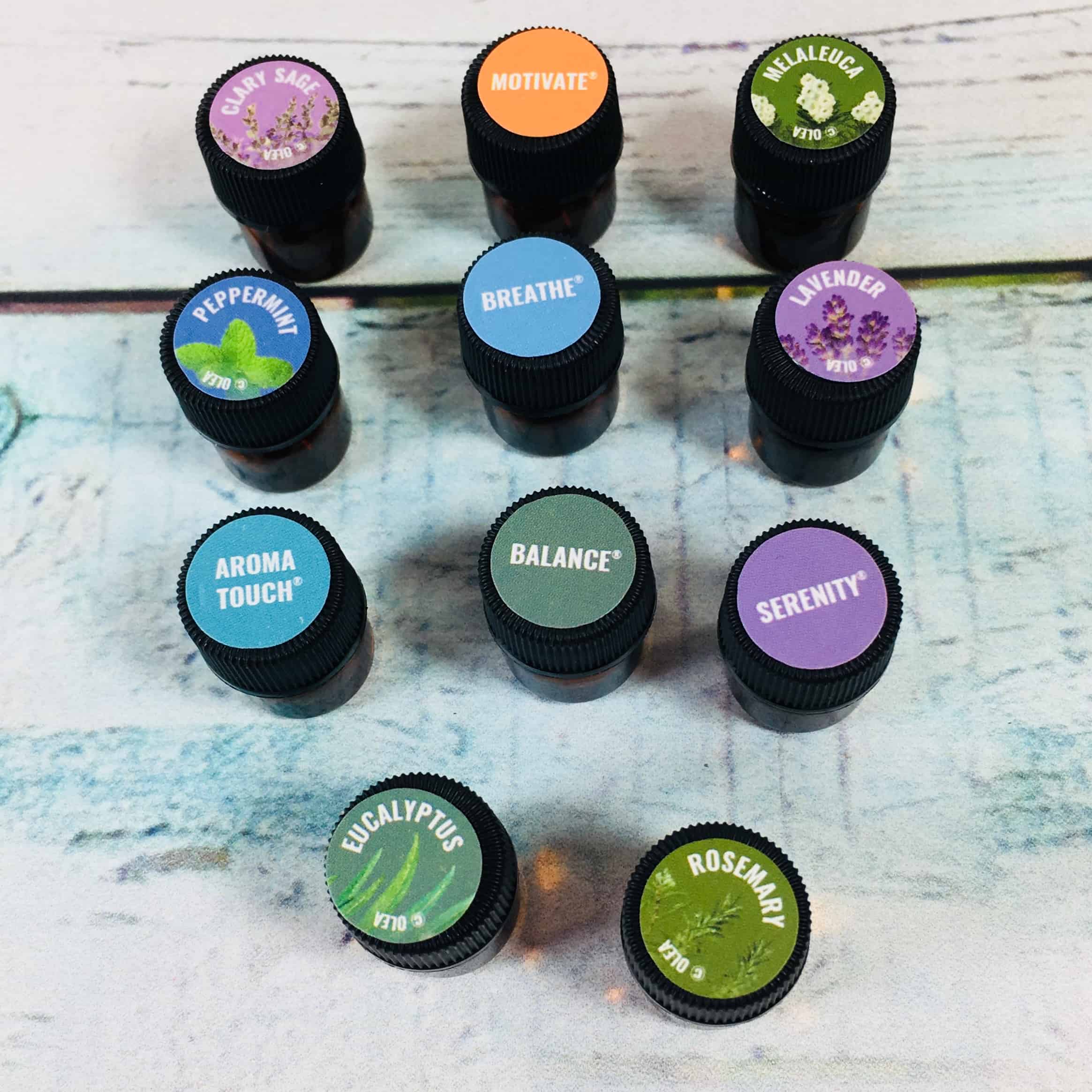 I received 11 Essential Oil Samples. Some are blends and some are singles but all were clearly marked. I believe these are from dōTERRA so if you want to know what exactly is in "Serenity" you can look it up on the dōTERRA site. You can also find instructions for using the oils and safety notes. Most oils need to be diluted before using on skin. The samples are small and most of these bottles are only filled a fraction of the way but there are several to choose from.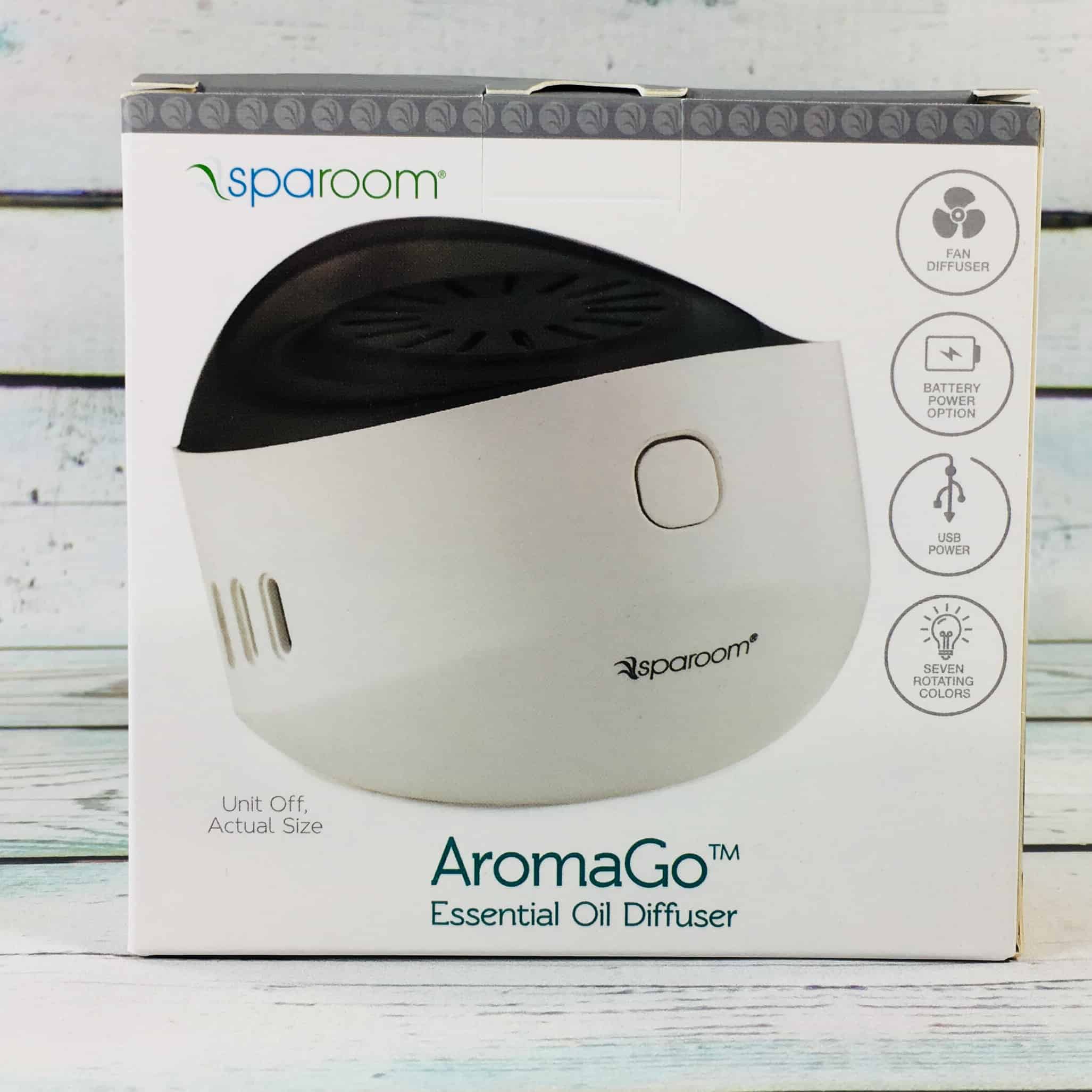 Where else can you use those oils? How about in your brand new SpaRoom AromaGo Essential Oil Diffuser!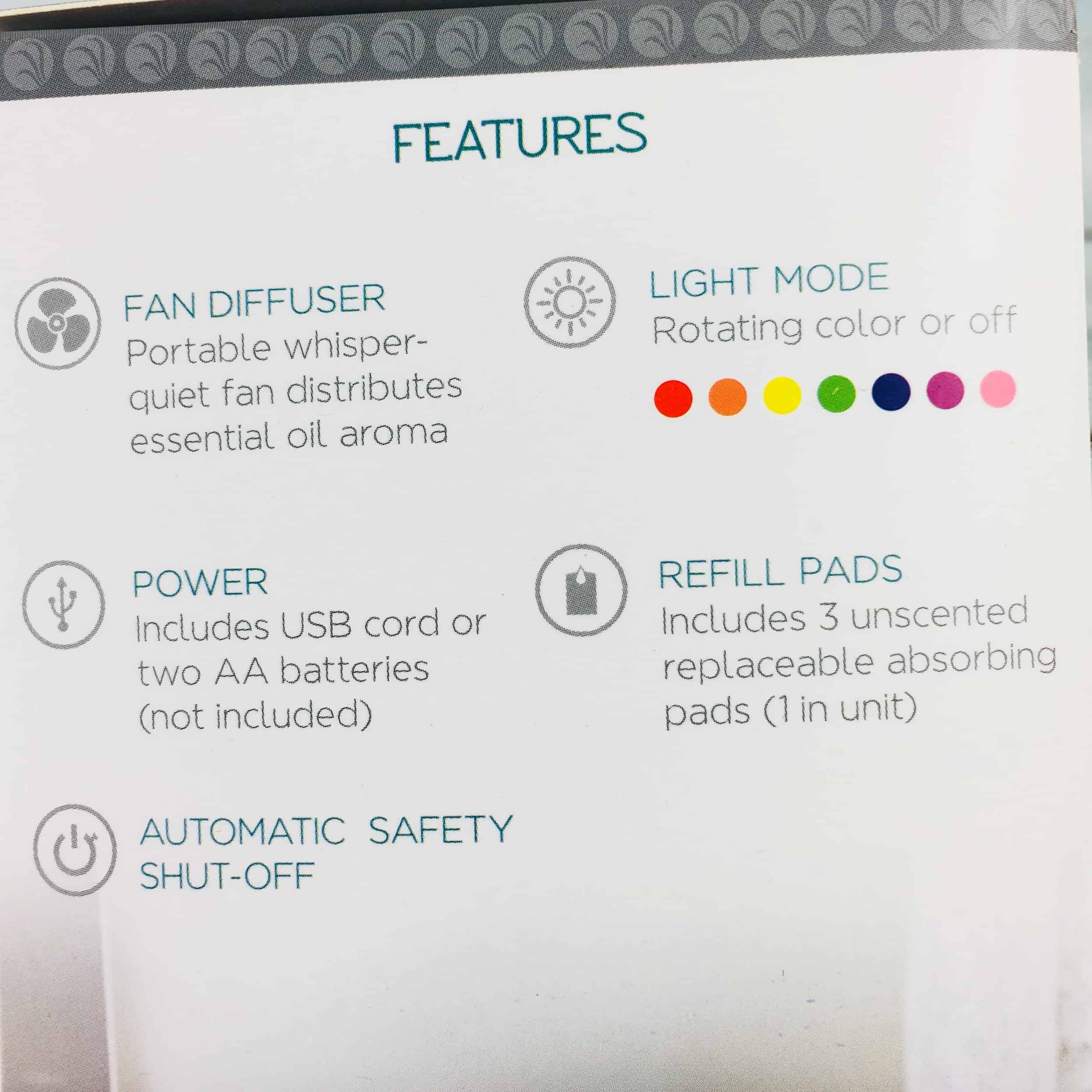 This is a fan diffuser and has changing colors (so cool!), automatic shut-off, and can be used with a USB or batteries.
It came with instructions, 3 microfiber pads (refills are on Amazon), cord, and diffuser.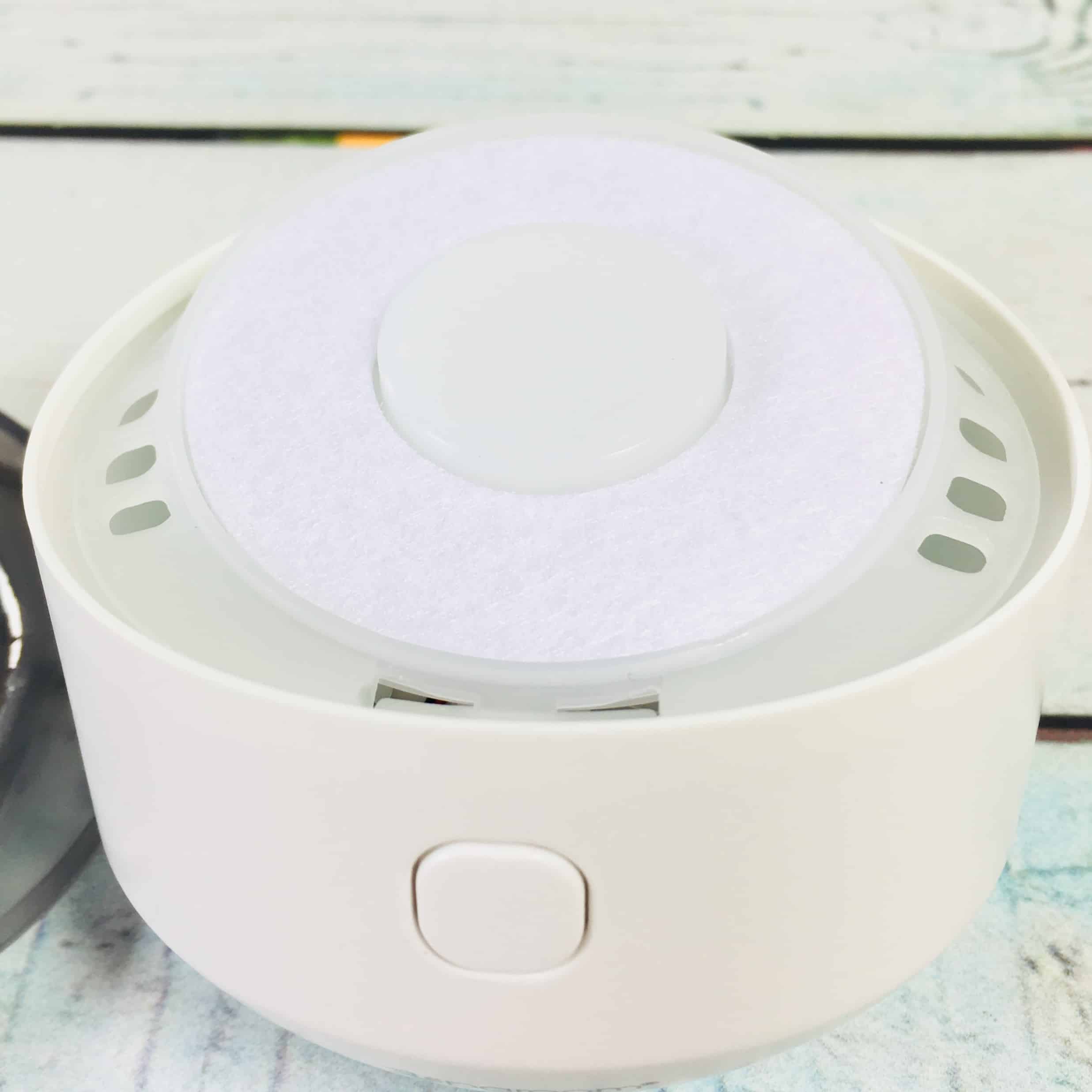 Place a few drops of oil on the pad and then turn it on. This is suitable for a small area, such as a car or next to your computer at work or even on a bedside table. I suppose that after you put a certain oil on a pad then that pad should be limited to that oil, unless you don't mind blending scents. You can store the pads in Ziploc bags. I applied a few drops of Motivate on my pad and enjoyed its minty freshness. I think I'm going to need a bigger bottle of that stuff!
I was very impressed with my first Essential Healthy Choices Box! I enjoyed learning about essential oils and I thought the owner did a great job of presenting the information in a useful way. The instructions were very easy to follow and I absolutely love my new portable diffuser! I also have a handy rice bag and some new hanitizer. I am looking forward to future boxes and love that this box helps me choose healthier alternatives to common items. I'd much rather use essential oils instead of Febreze.
What do you think of July's Essential Healthy Choices box?
Visit Essential Healthy Choices to subscribe or find out more!