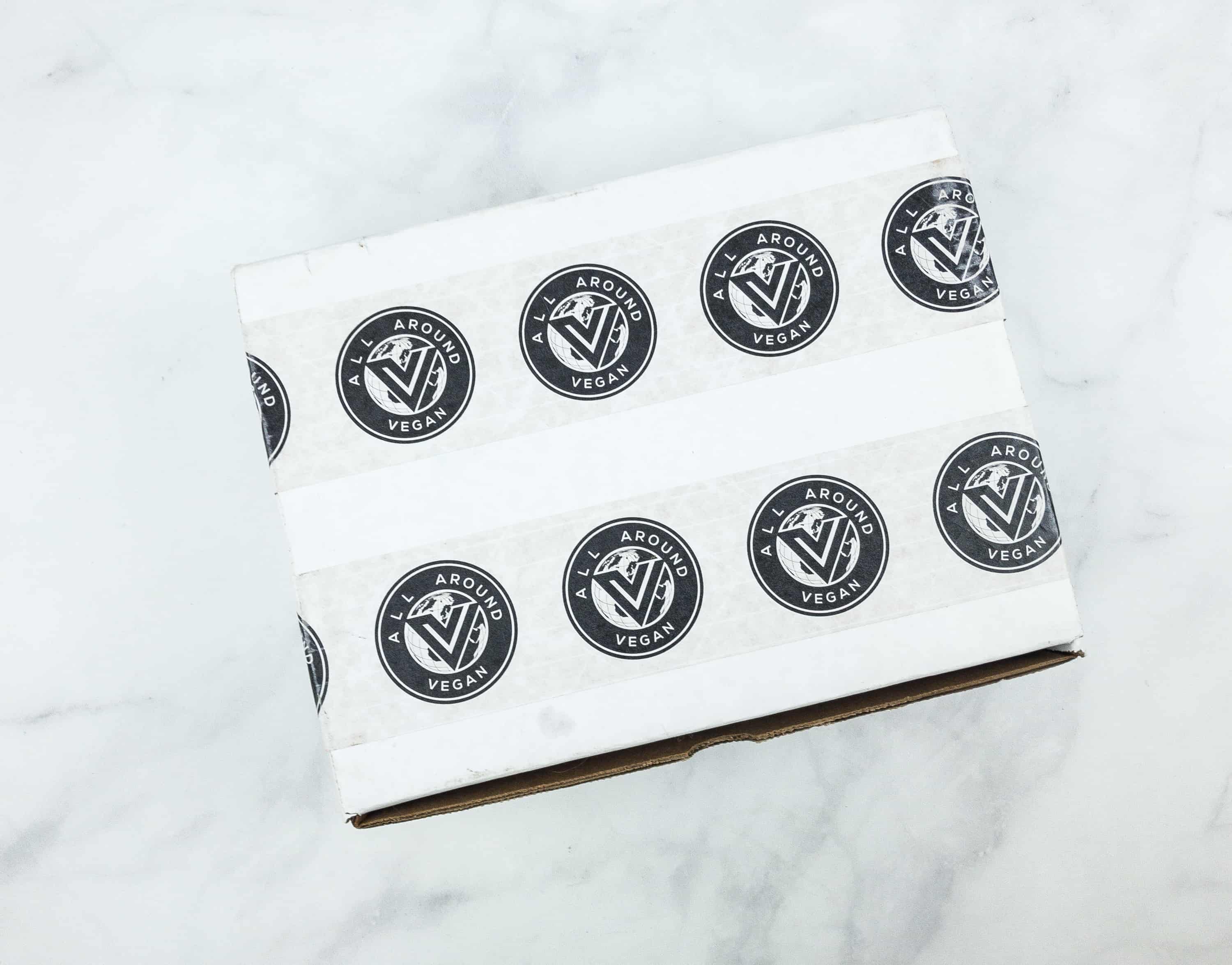 All Around Vegan Box is a subscription that caters to vegans and those interested in veganism. Each box includes items from 4 categories – a food item, a lifestyle item, a bath and body item, and an activism item. All products are cruelty-free and are curated to further support, promote, and enhance the vegan lifestyle.
DEAL:  Get 15% off your first subscription box! Use coupon code HELLO15.
This is what it looks like upon opening. Lots of brown squiggles!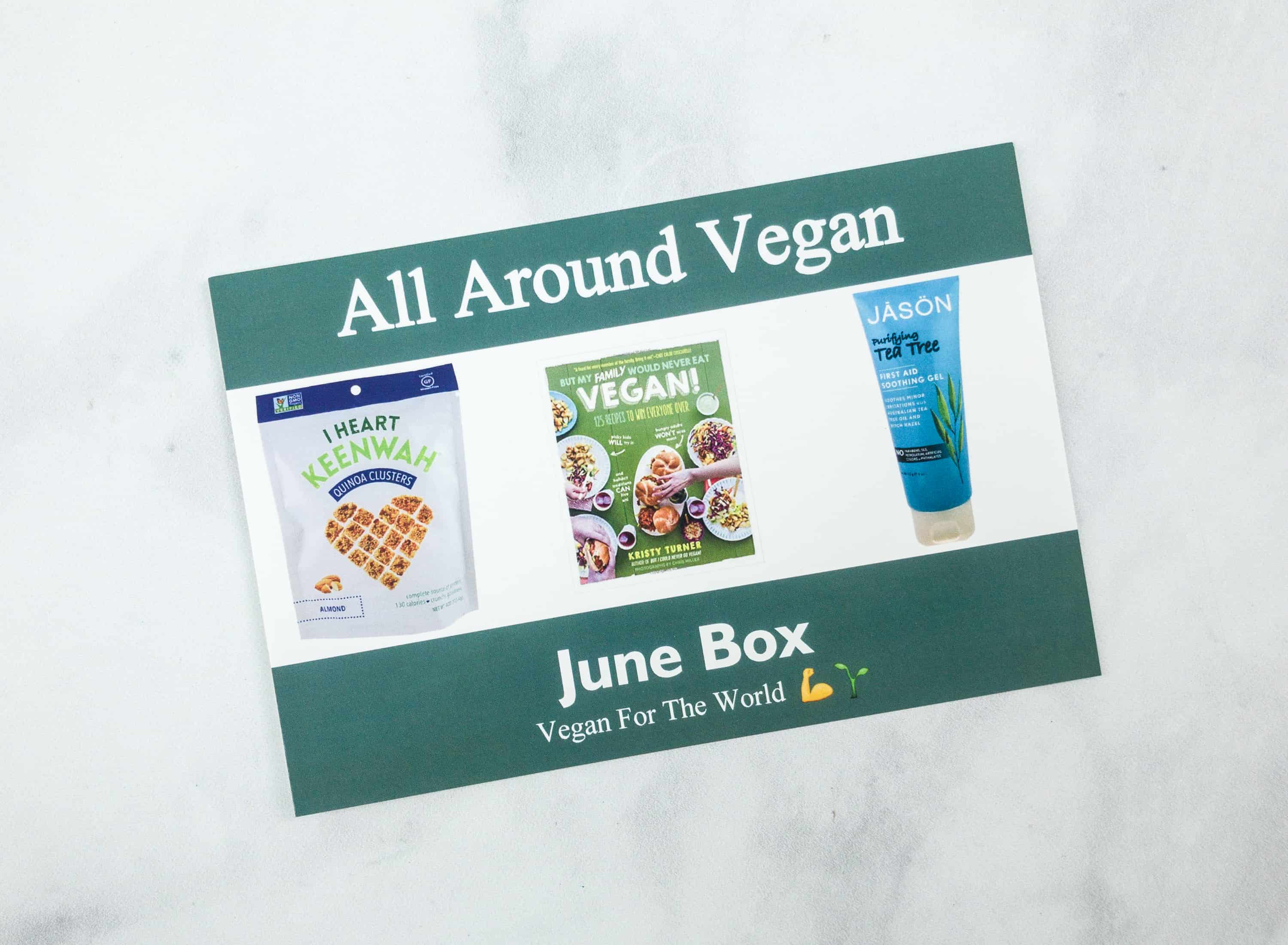 An info card shows us a glimpse of products inside the box.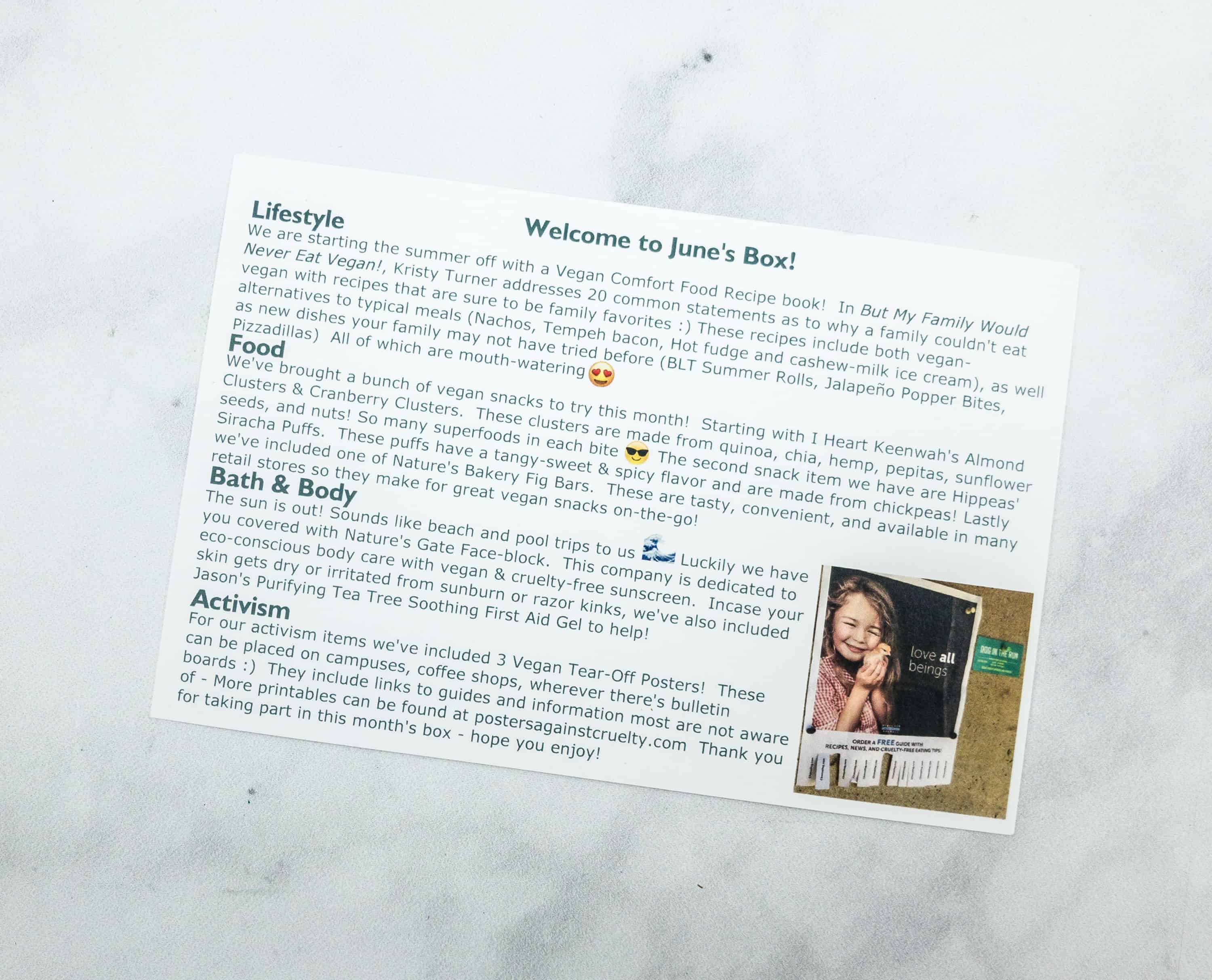 At the back are brief descriptions of the products.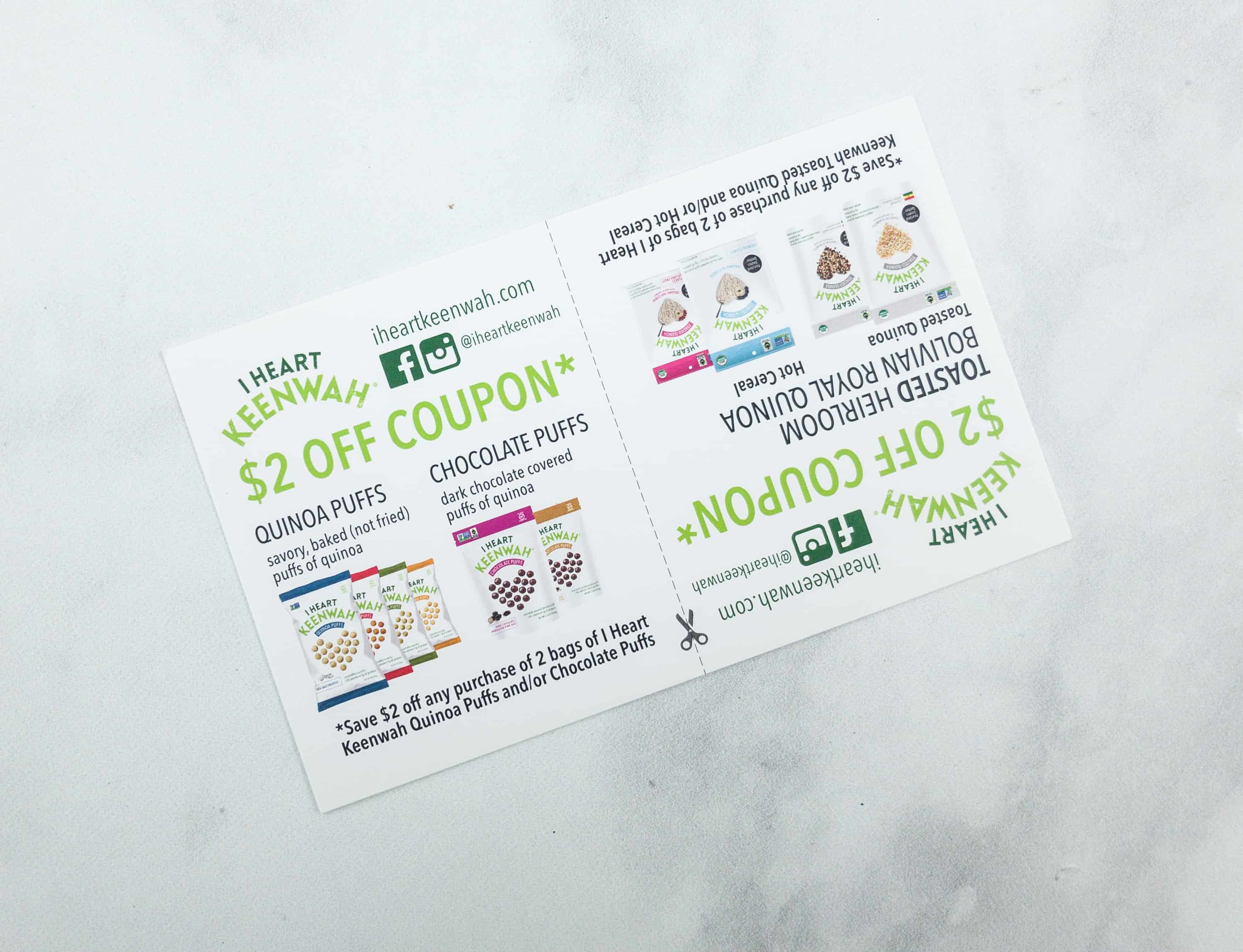 There are also coupon cards for us to enjoy.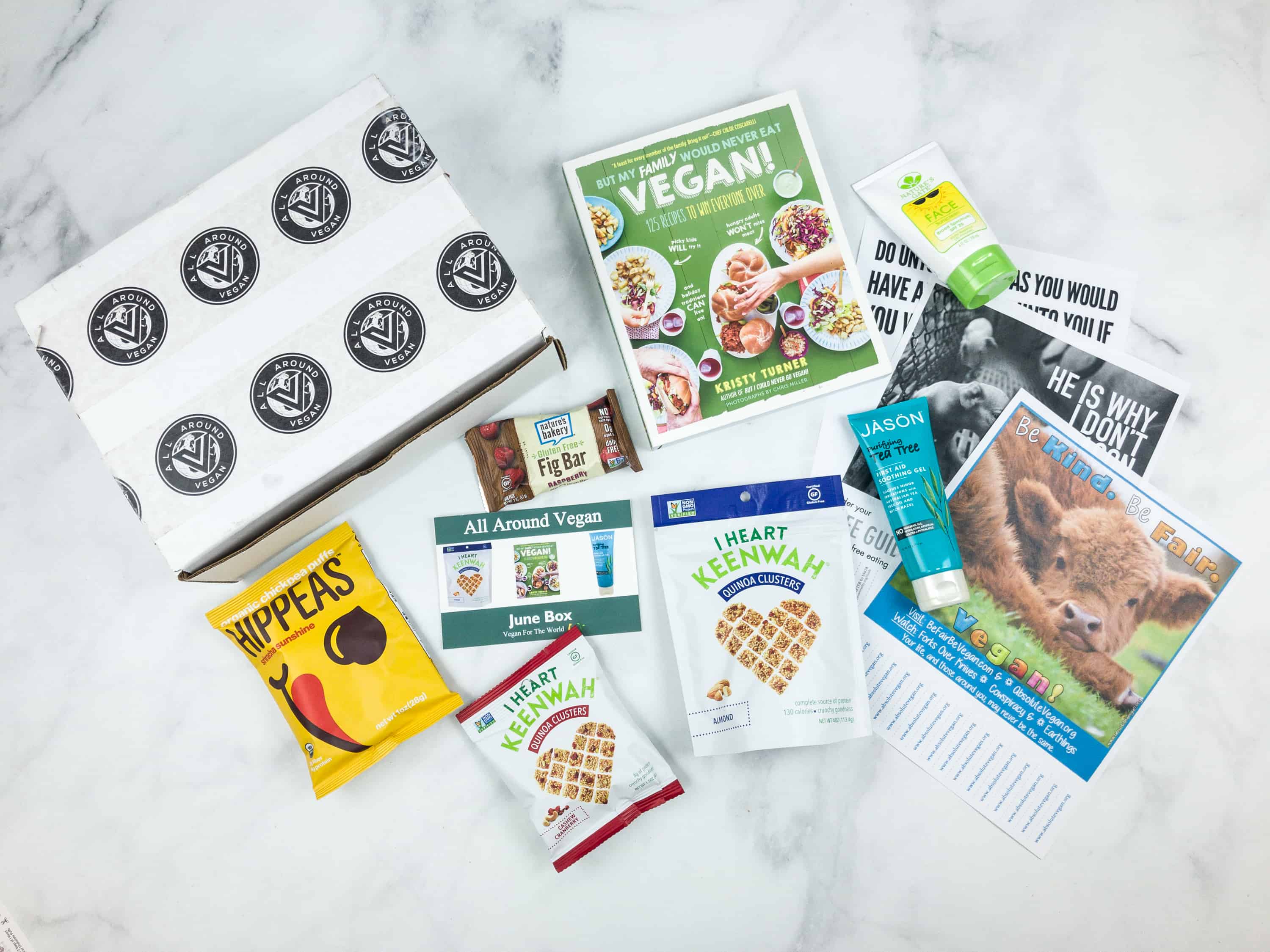 Everything in my box!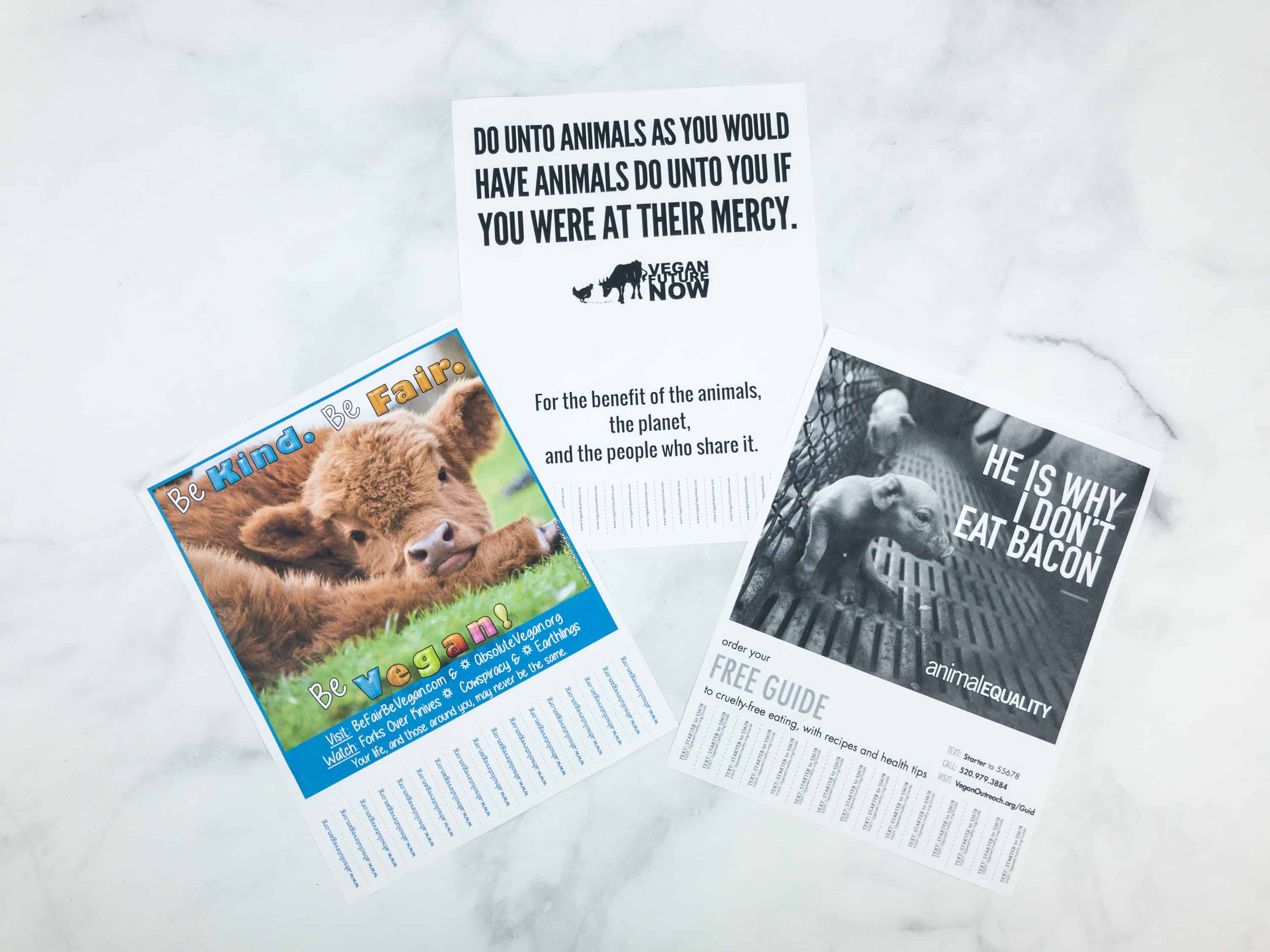 These non-destructive telephone number flyers can be hung up and people that want to know more can just pull the number. Old school but effective!
But My Family Would Never Eat Vegan By Kristy Turner ($14.52)
Do your kids think tempeh is weird? Does your partner worry that a vegan diet isn't well balanced? Do your parents just not get it? Well it's time to win them over!

With her first cookbook, But I Could Never Go Vegan!, Kristy Turner deliciously refuted every common excuse to prove that, yes, anyone can go vegan. Now, But My Family Would Never Eat Vegan! serves up 125 all-new, scrumptious, satisfying recipes—organized around 20 too-familiar objections to eating vegan as a family:
Don't have time to cook elaborate family dinners? Whip up an easy weeknight solution: Quick Cauliflower Curry, BBQ Chickpea Salad, or Cheesy Quinoa & Veggies.
Worried about satisfying the "meat and potatoes" eaters? Wow them with Lazy Vegan Chile Relleno Casserole, Jackfruit Carnitas Burrito Bowl, or Ultimate Twice-Baked Potatoes.
Hosting a special event? Try Pizzadillas for game day, Champagne Cupcakes for bridal showers, Maple-Miso Tempeh Cutlets for Thanksgiving, or Herbed Tofu Burgers for your next potluck.
Easy-to-follow, bursting-with-flavor recipes—free of all animal products!–make it easier than ever to please vegans and non-vegans at gatherings. Even your most skeptical relatives will be begging for more!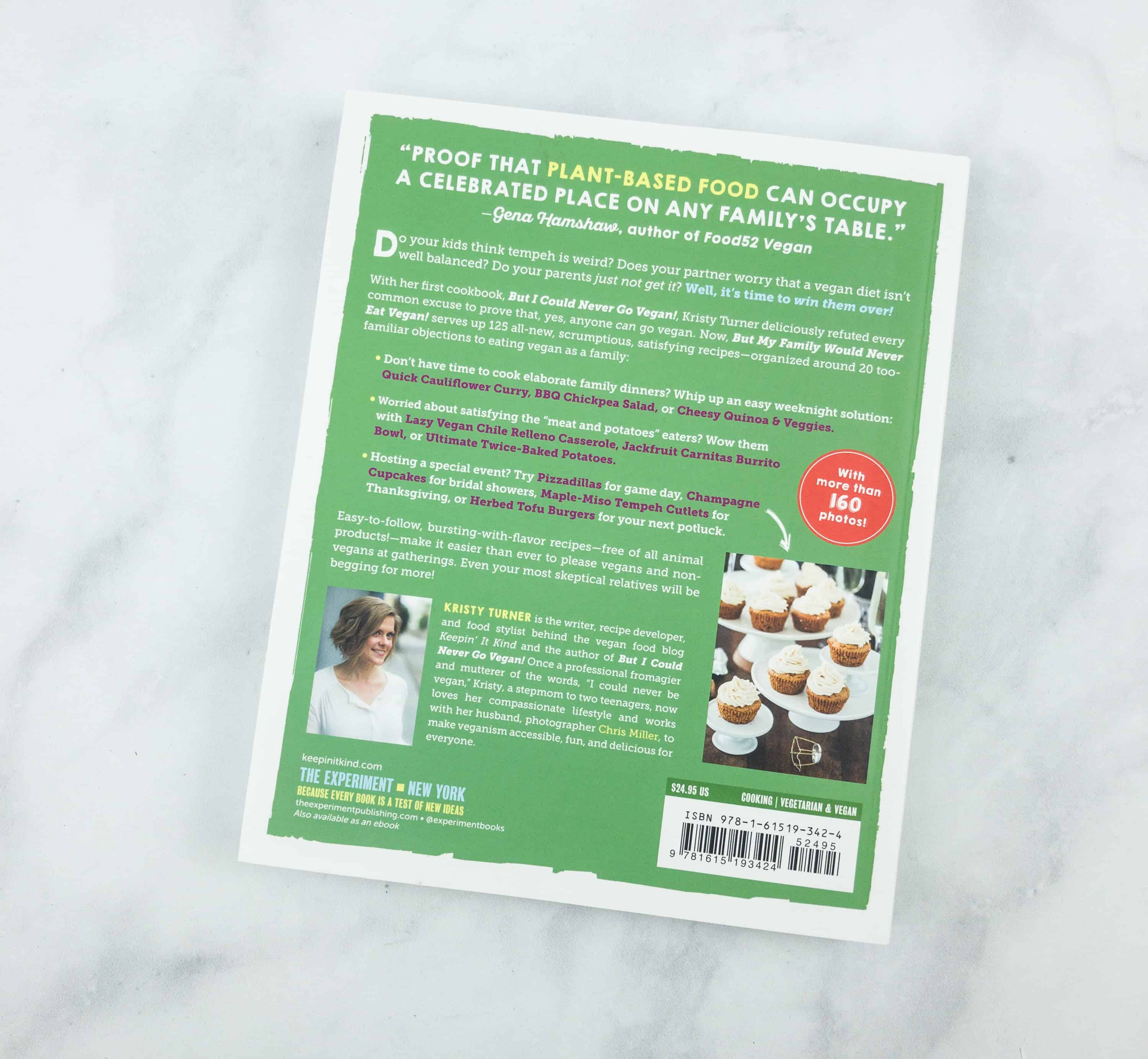 We are off to a good start as we have a vegan recipe book. It can be hard to convince everyone in the family to eat with discipline and restraint especially when they started with an entirely different diet. But this book claims we can win them over on being a full-fledged vegan by following its recipes.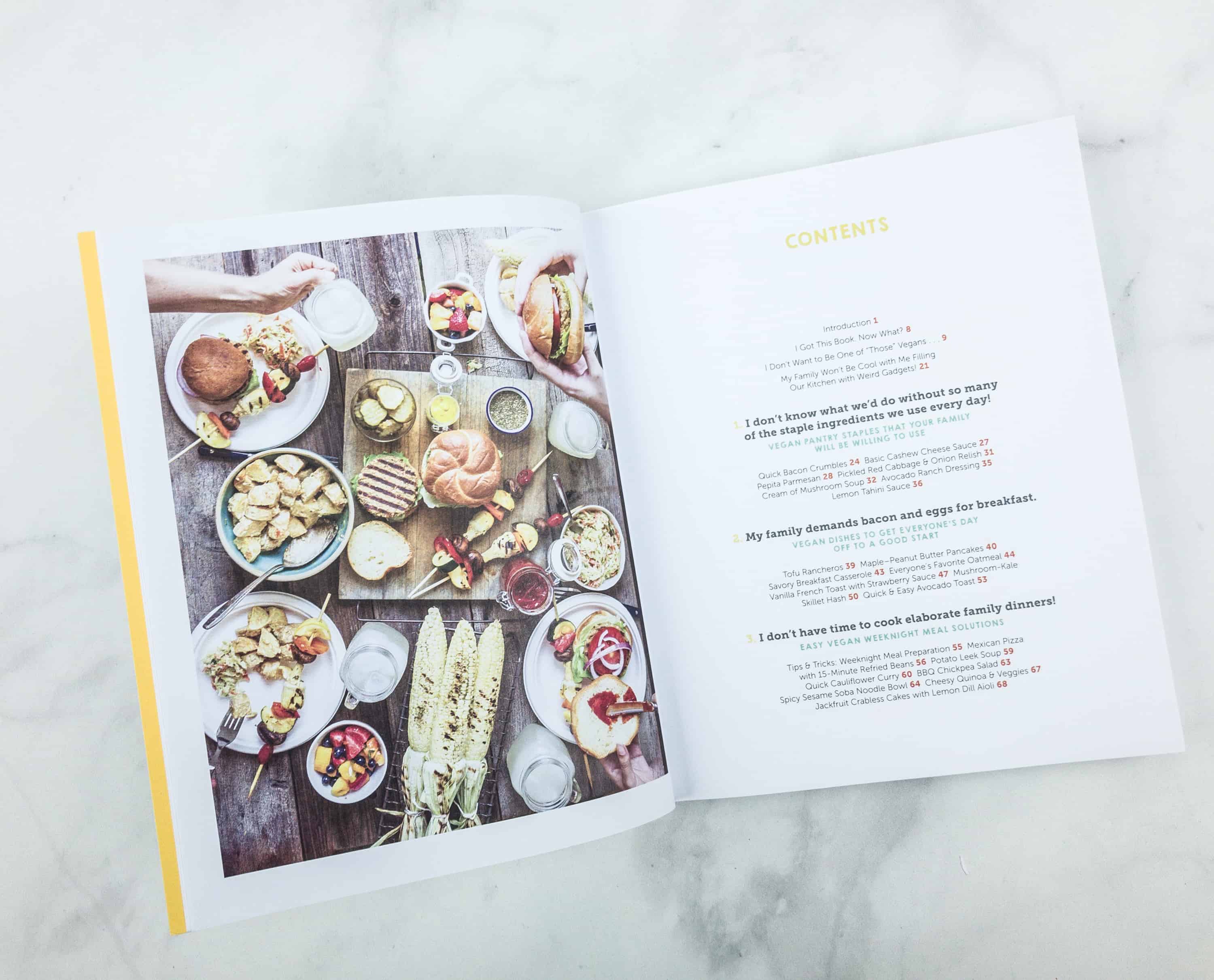 Next to this delicious spread is the table of contents that had recipes categorized by 3 major reasons why one might be hesitant about veganism.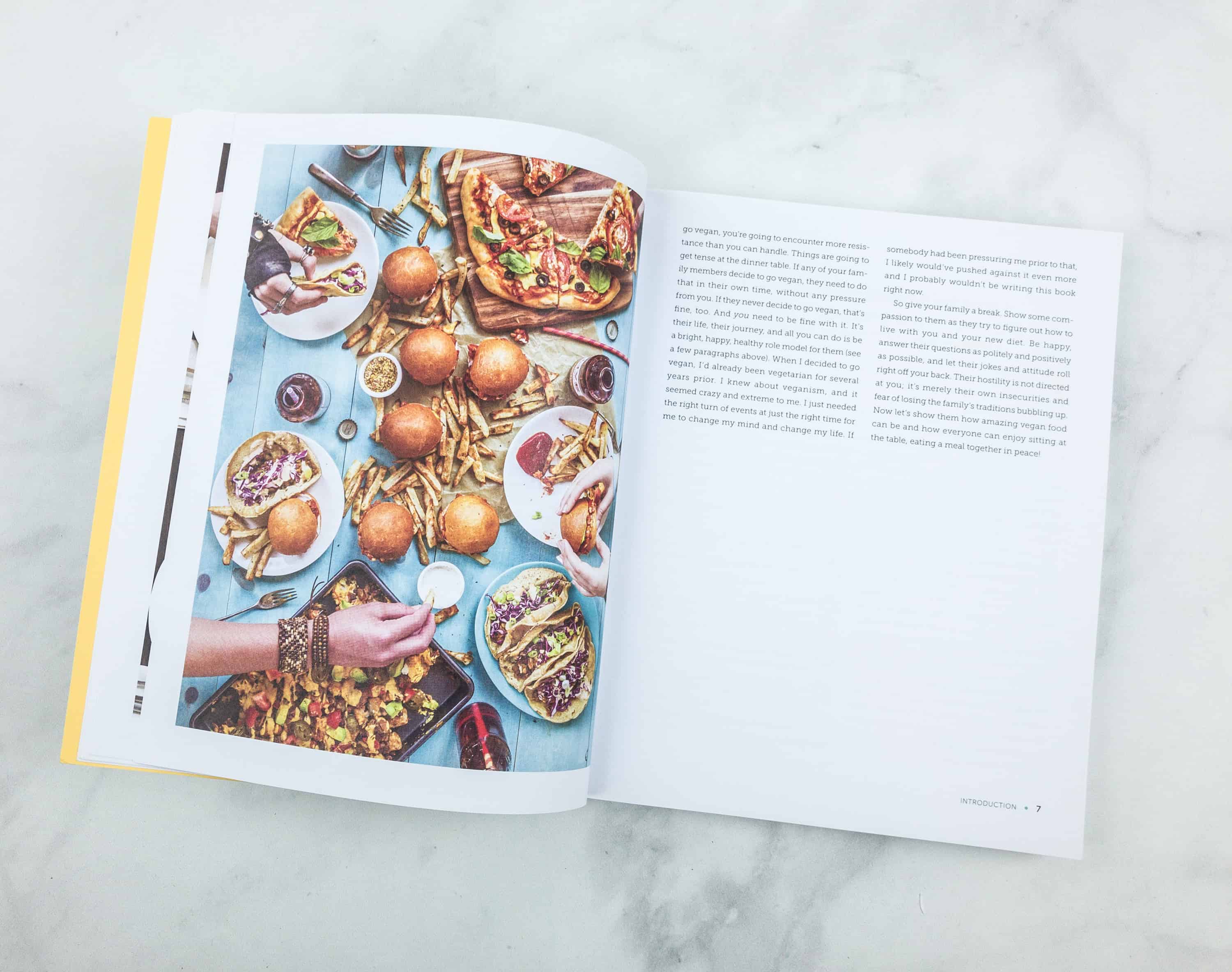 I'm not even reading thoroughly yet and the images itself are convincing enough!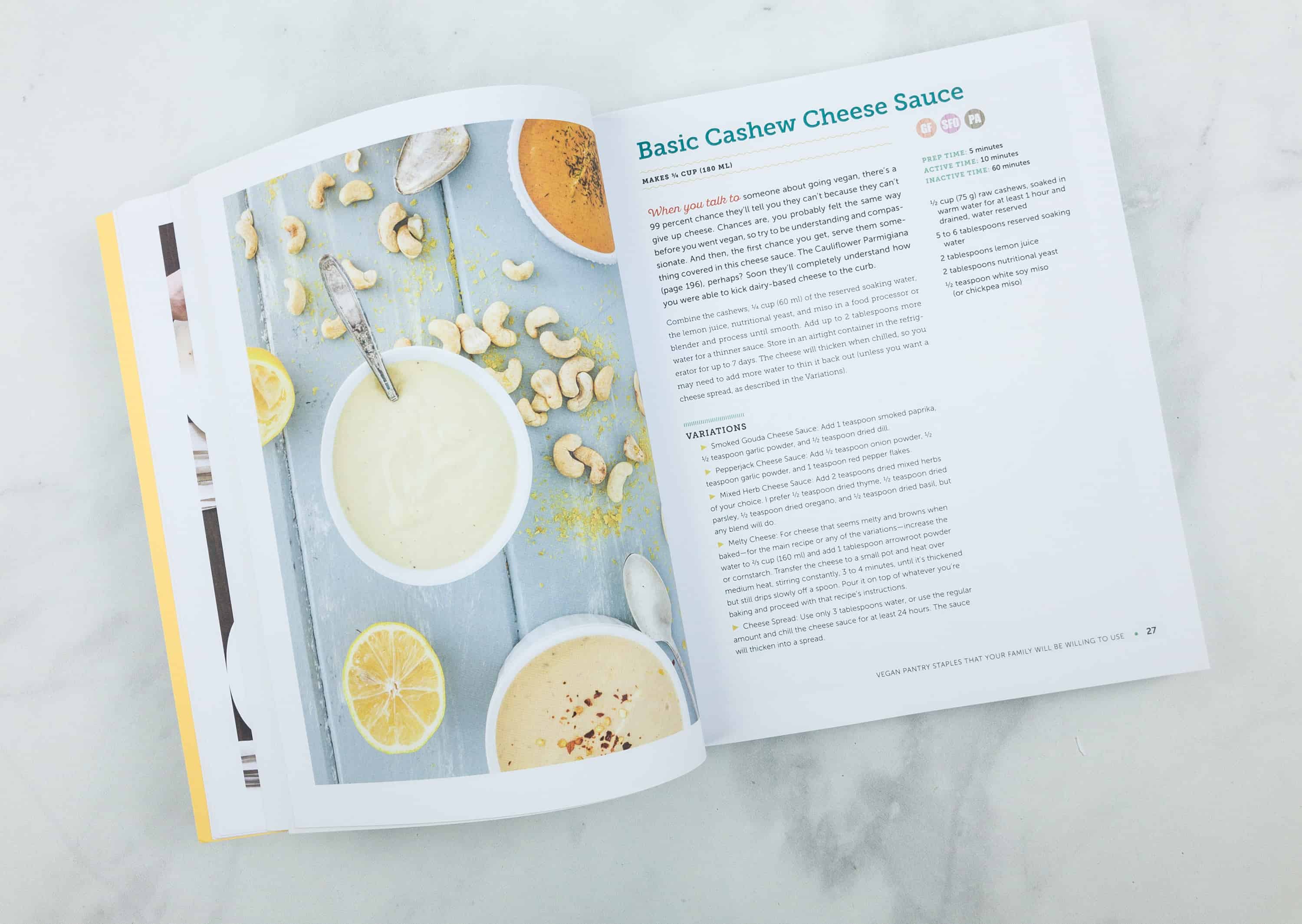 The book had different tones to it. In this page, they made us feel that they understand why it can be hard for us to change our diet and then they offered ways how to solve it, made variations on how to serve the recipe, the ingredients and the estimated times in stages of cooking.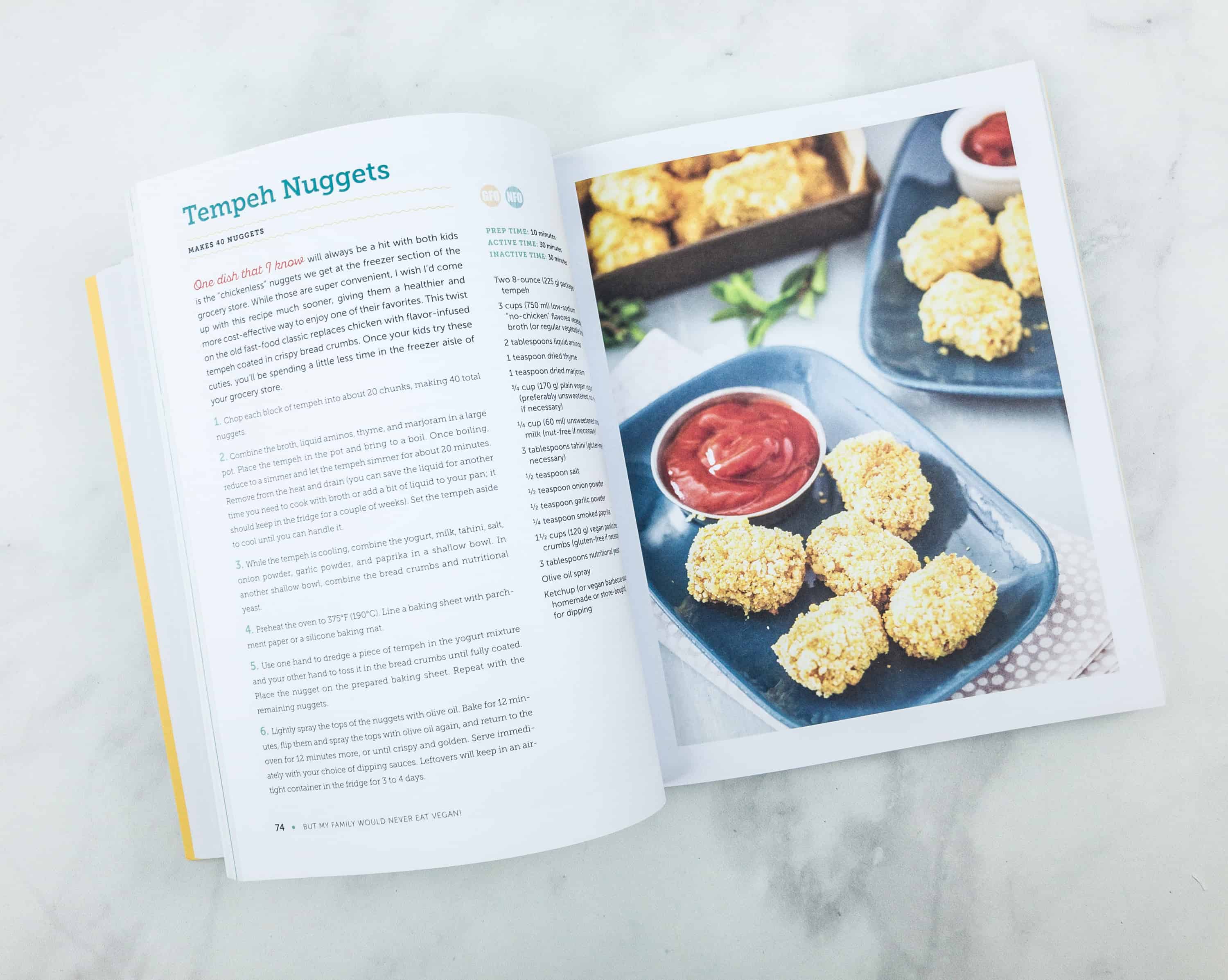 This is a good recipe for the kids because who doesn't like nuggets? I'm glad they came up with this recipe (and I am a huge fan of tempeh!).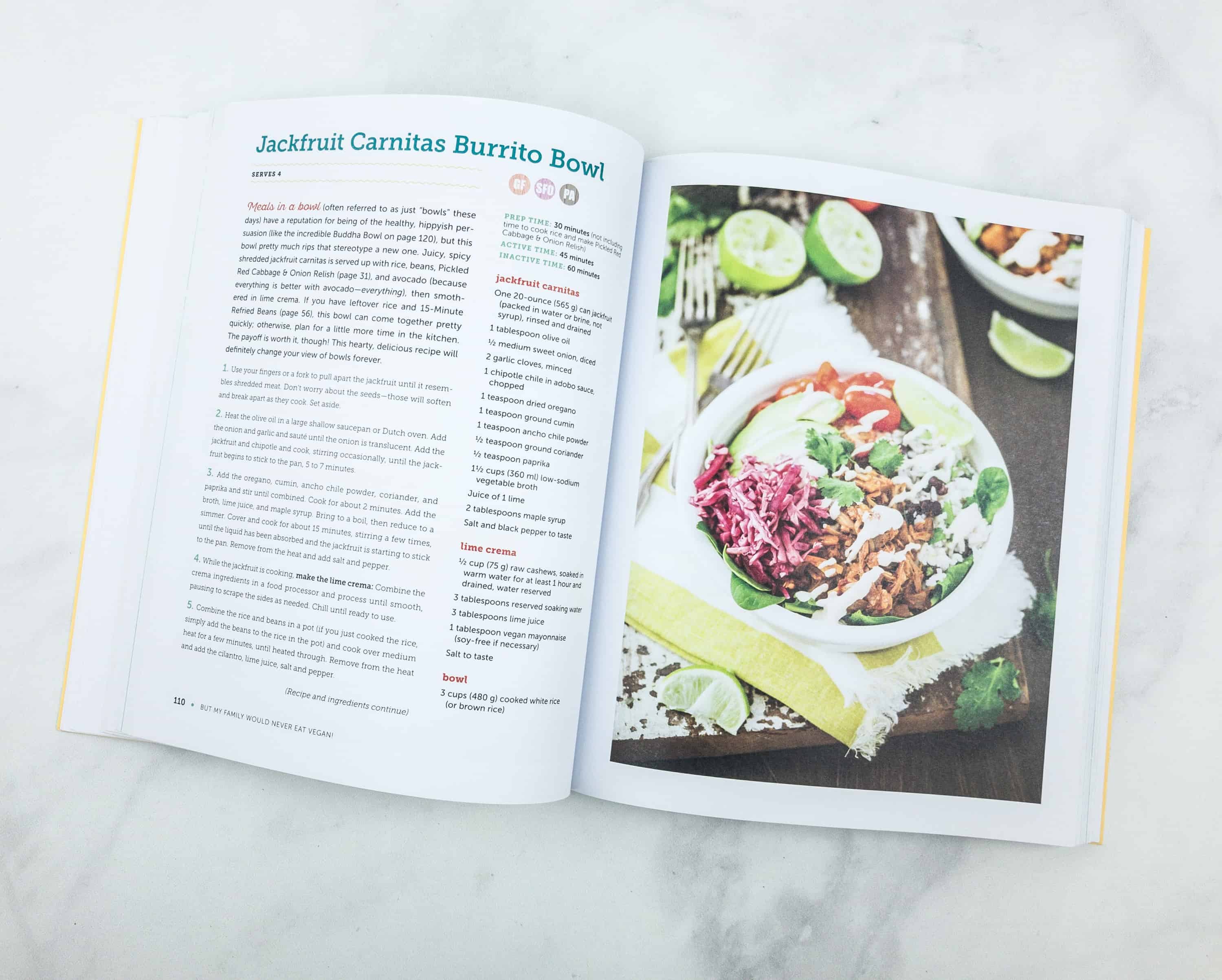 This burrito bowl recipe looks yummy but it also takes a lot of effort and preparation by the looks of the instructions. However it's actually easy to do – they are just holding hands for the hesitant.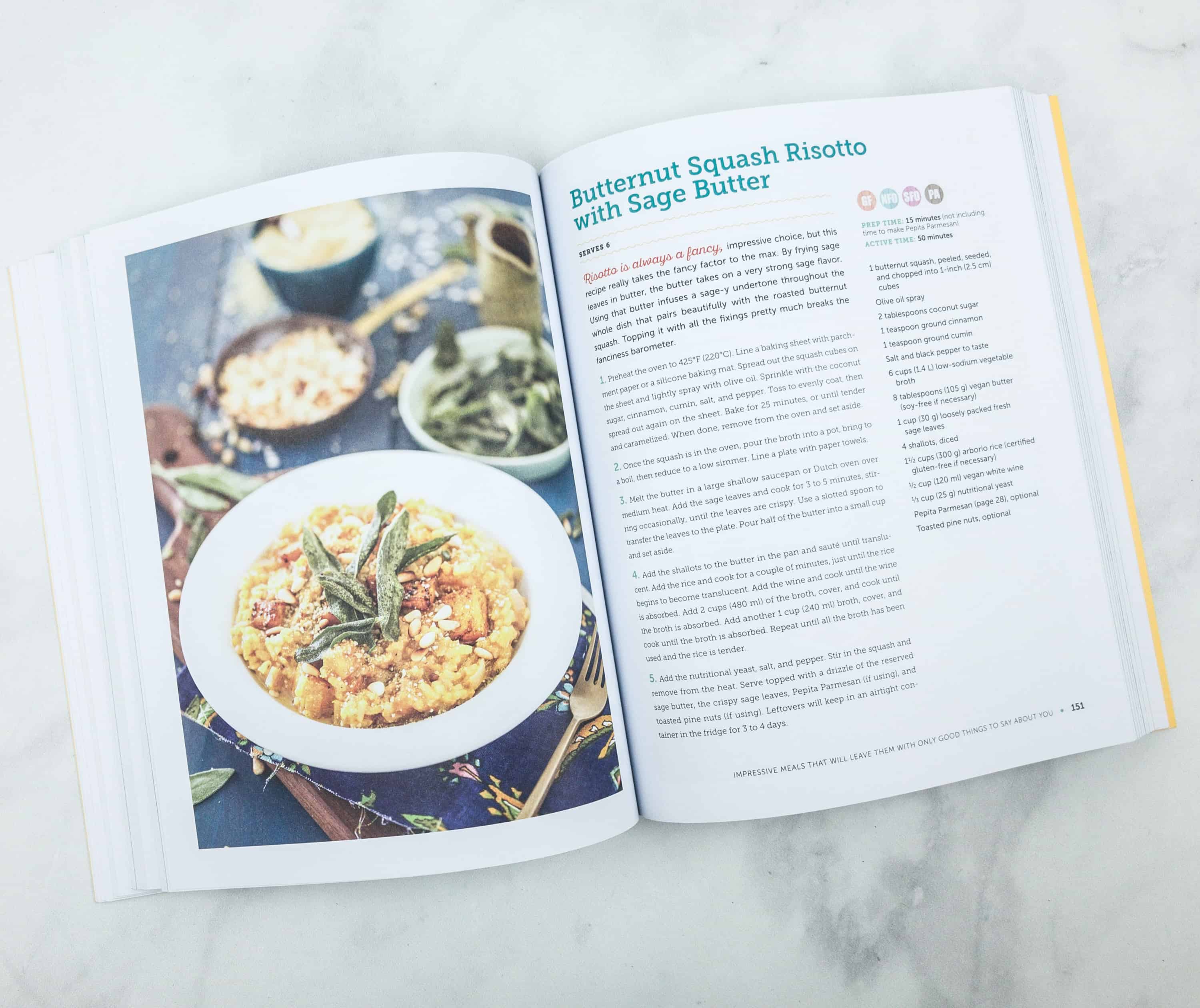 Another recipe is a squash risotto, perfect for any fancy occasion.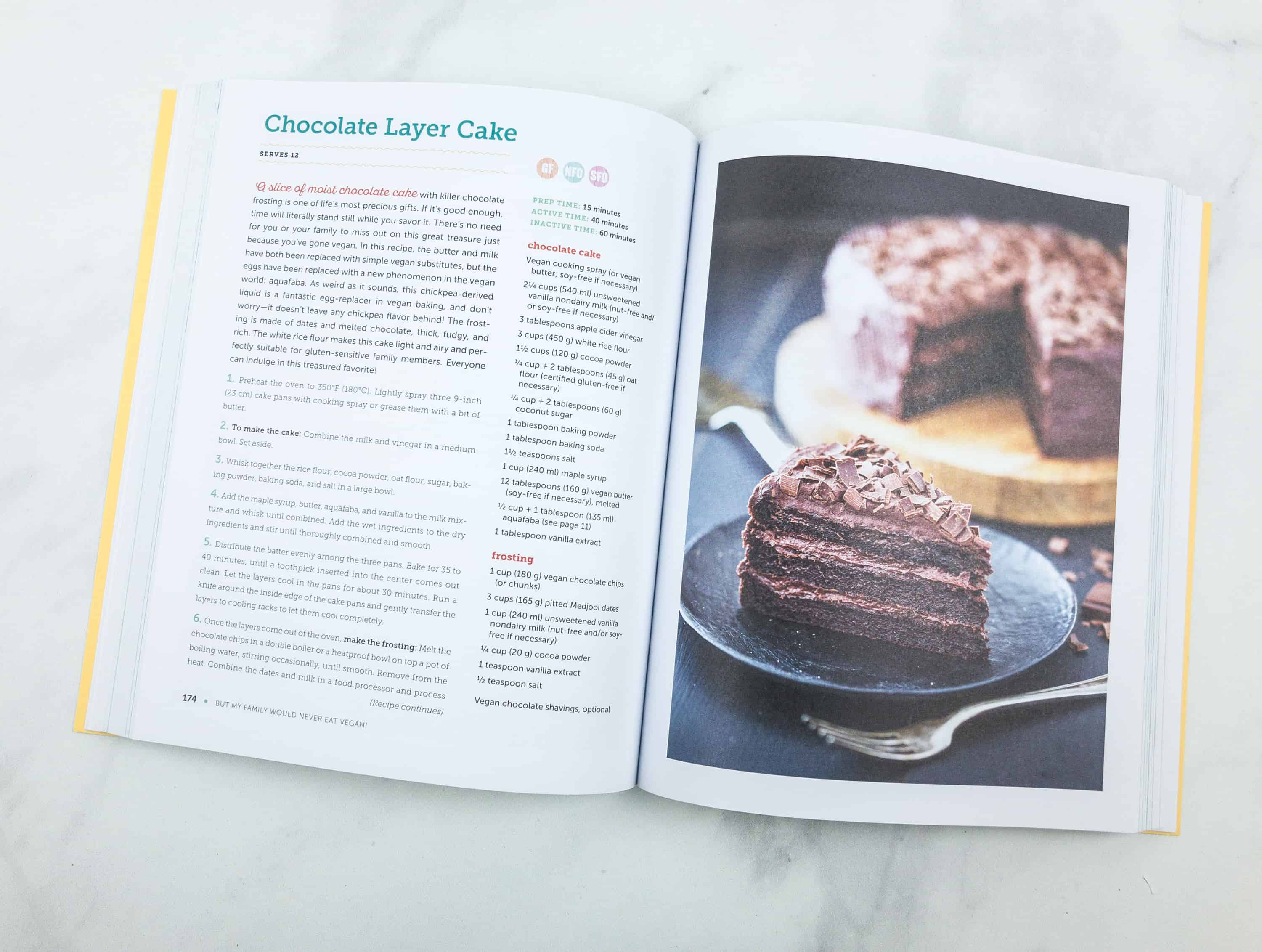 Wow, there's a vegan recipe for chocolate cake! I would love to try this out!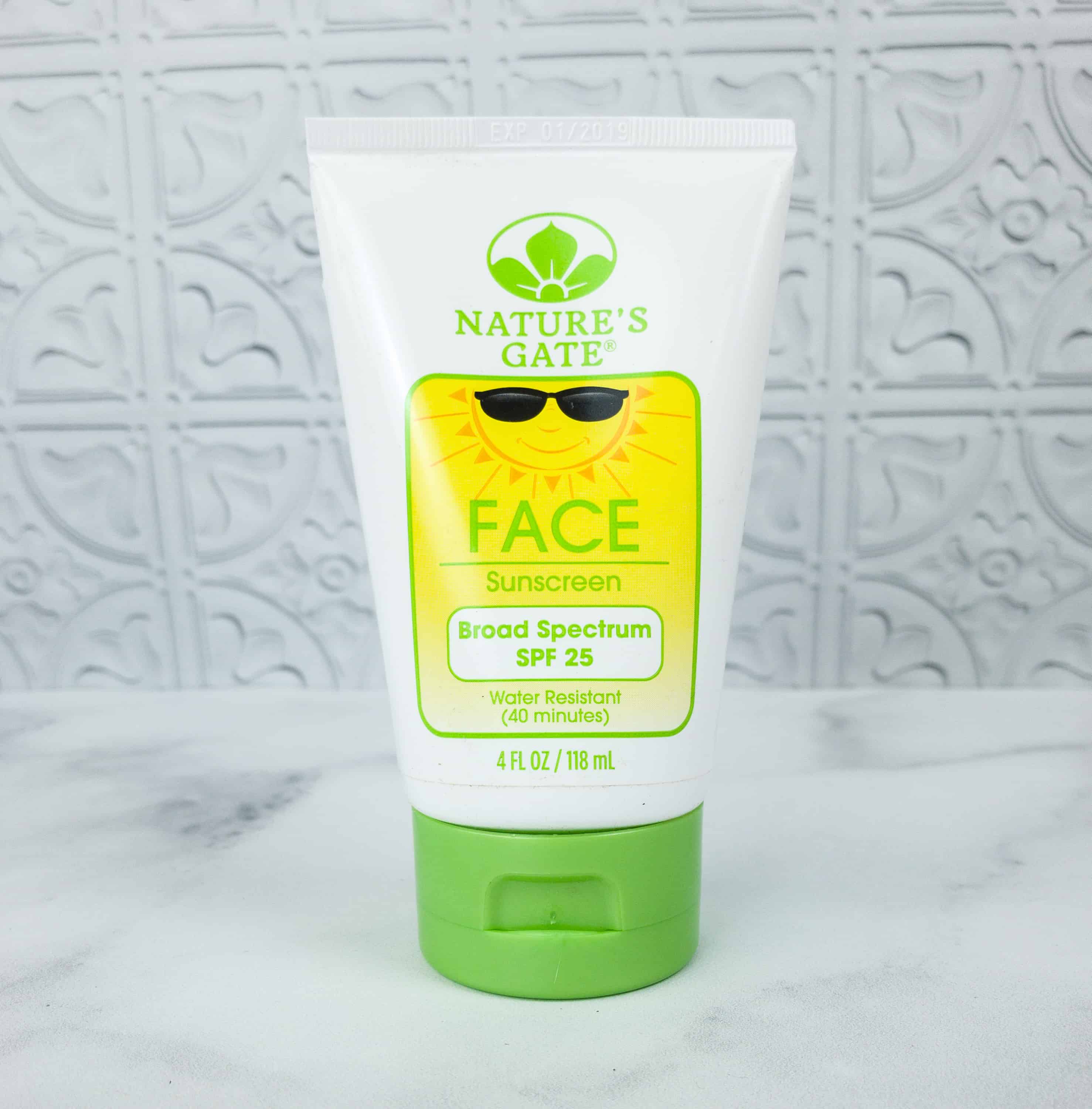 Nature's Gate Face Sunscreen ($7.06) This sunscreen is a healthier alternative for sun protection. It is infused with natural botanicals that soothes and hydrates skin while protecting the skin against UVA and UVB exposure.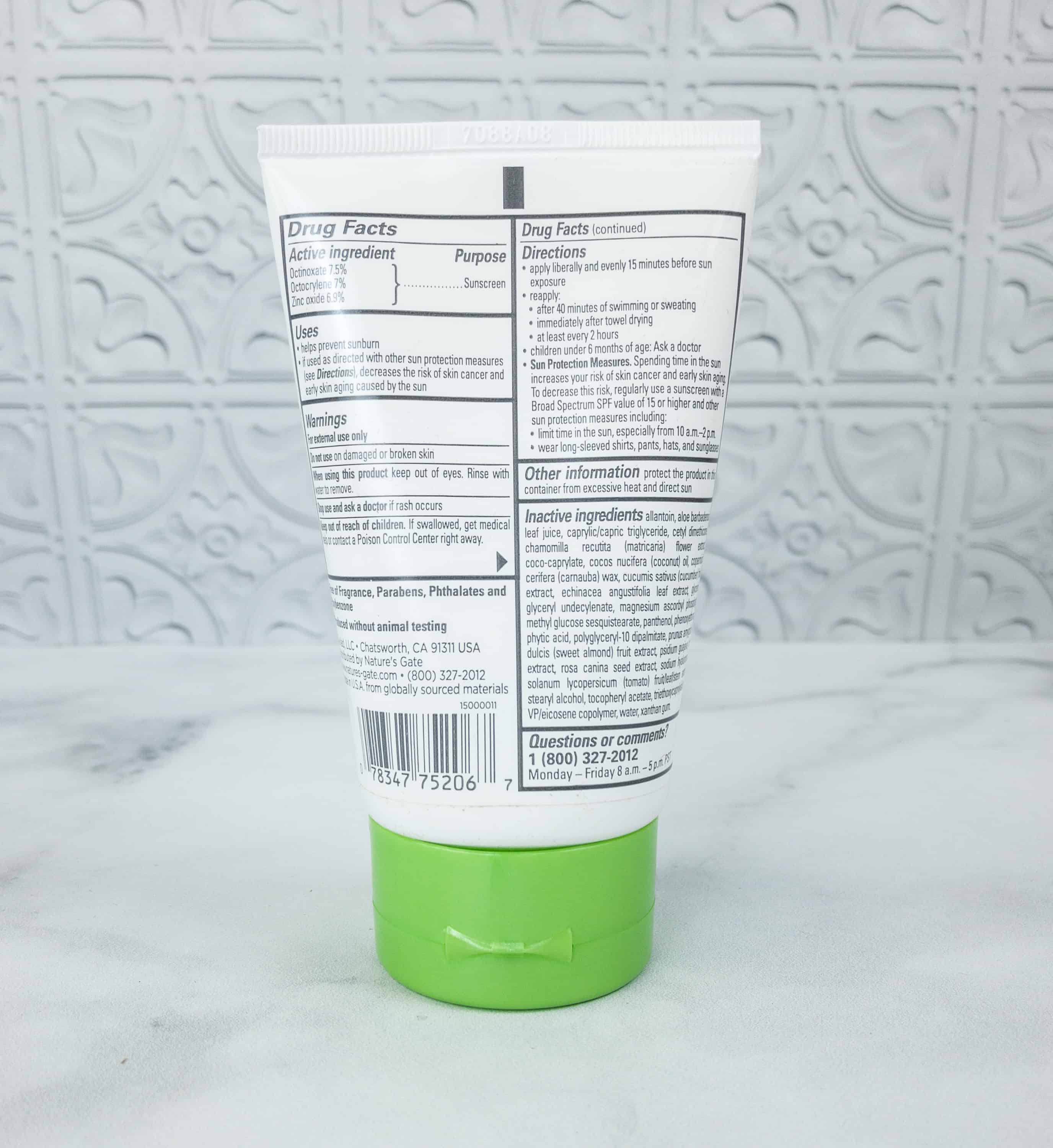 It is free from artificial fragrance and parabens and it offers a broad spectrum SPF 25. It claims to be water resistant for 40 minutes. Just reapply immediately after towel drying.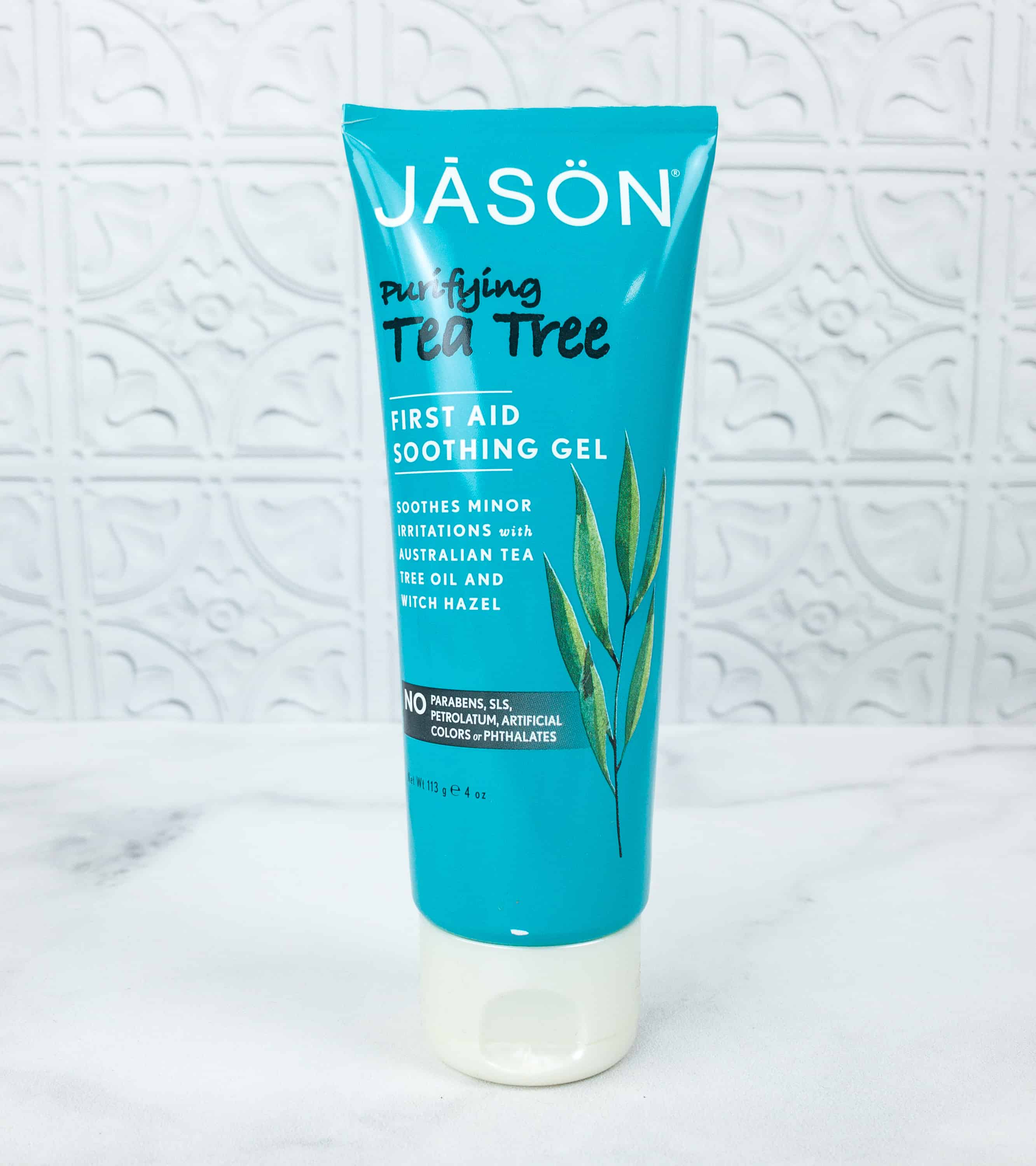 Jason Purifying Tea Tree First Aid Soothing Gel ($2.79) Formulated with high concentrations of aloe vera as well as allantoin and vitamin b5, this soothing gel relieves the discomfort of irritated or newly shaven, dry, and sun-damaged skin. It also replenishes moisture.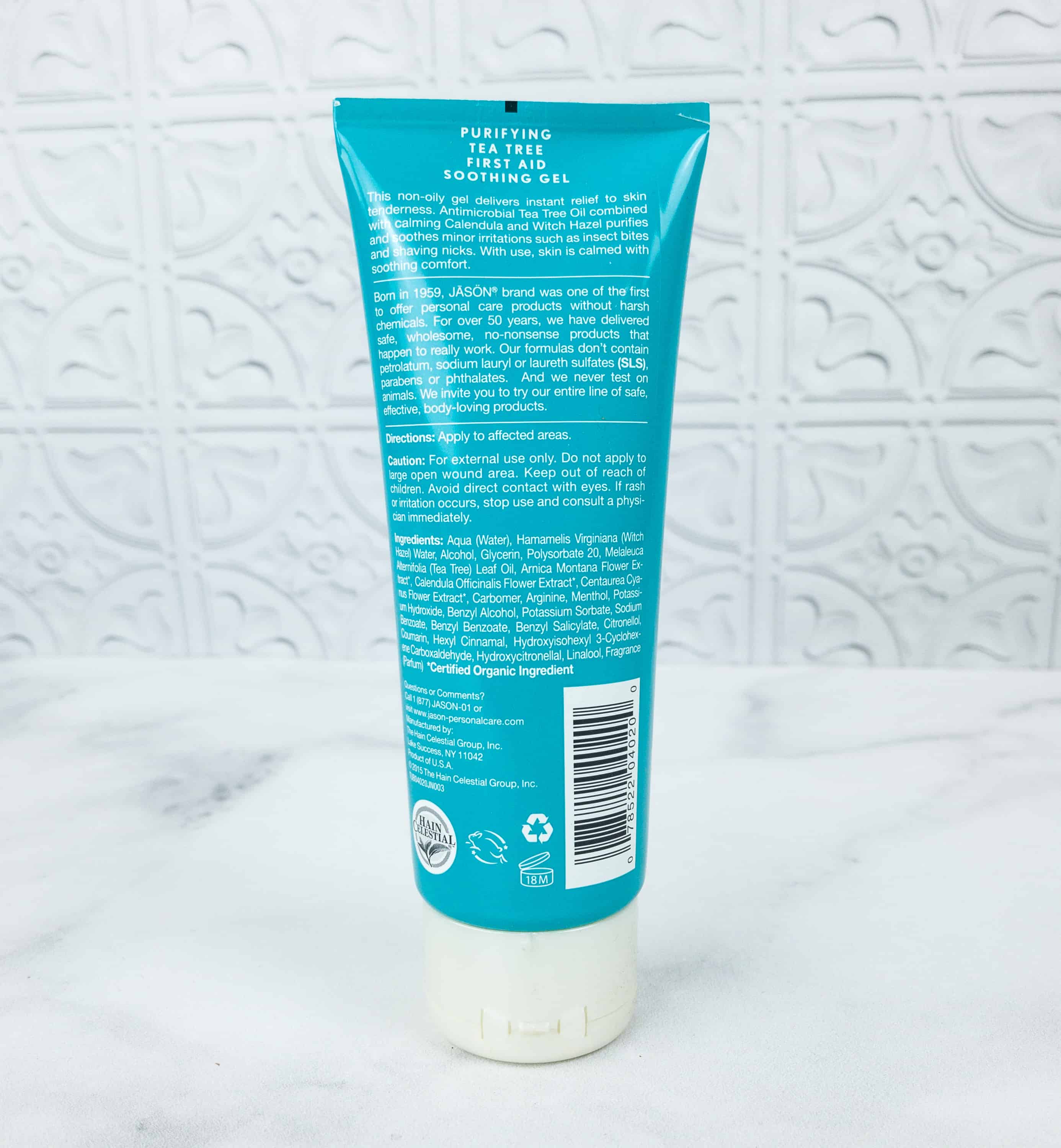 It is IASC certified and it's made up of all natural and organic ingredients. It is also free of parabens, sodium lauryl, sulfates, petrolatum, artificial colors, or phthalates.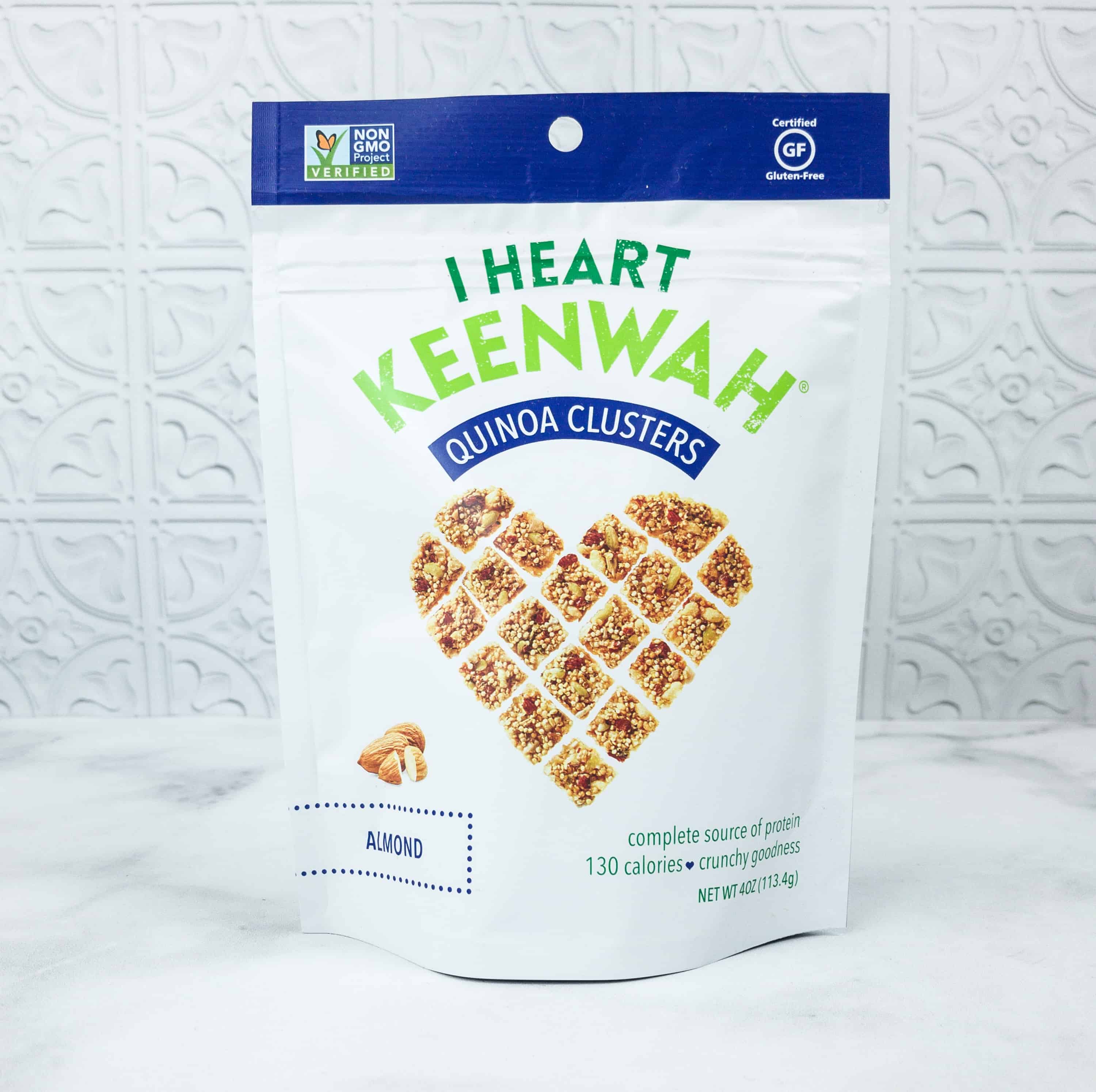 I Heart Keenwah Quinoa Clusters In Almond ($3.98) As they say, you are what you eat. We are really making an effort to choose the healthier when it comes to food especially in snacks. These are really good munchies if you are not allergic to almonds.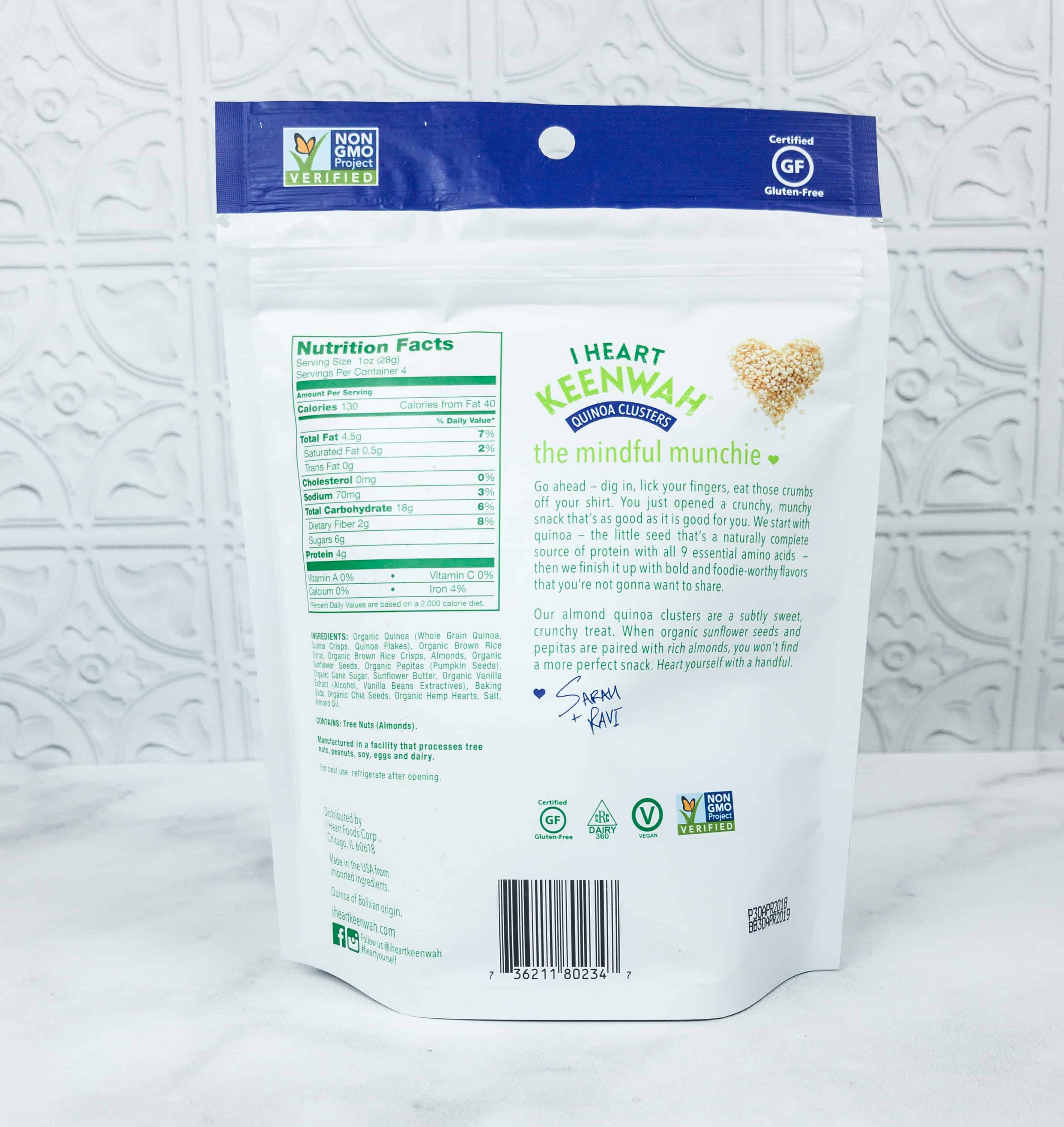 The organic Bolivian Quinoa Clusters are made without eggs, dairy or honey. It's just 100% vegan ingredients. It is also a certified gluten-free and non-GMO product.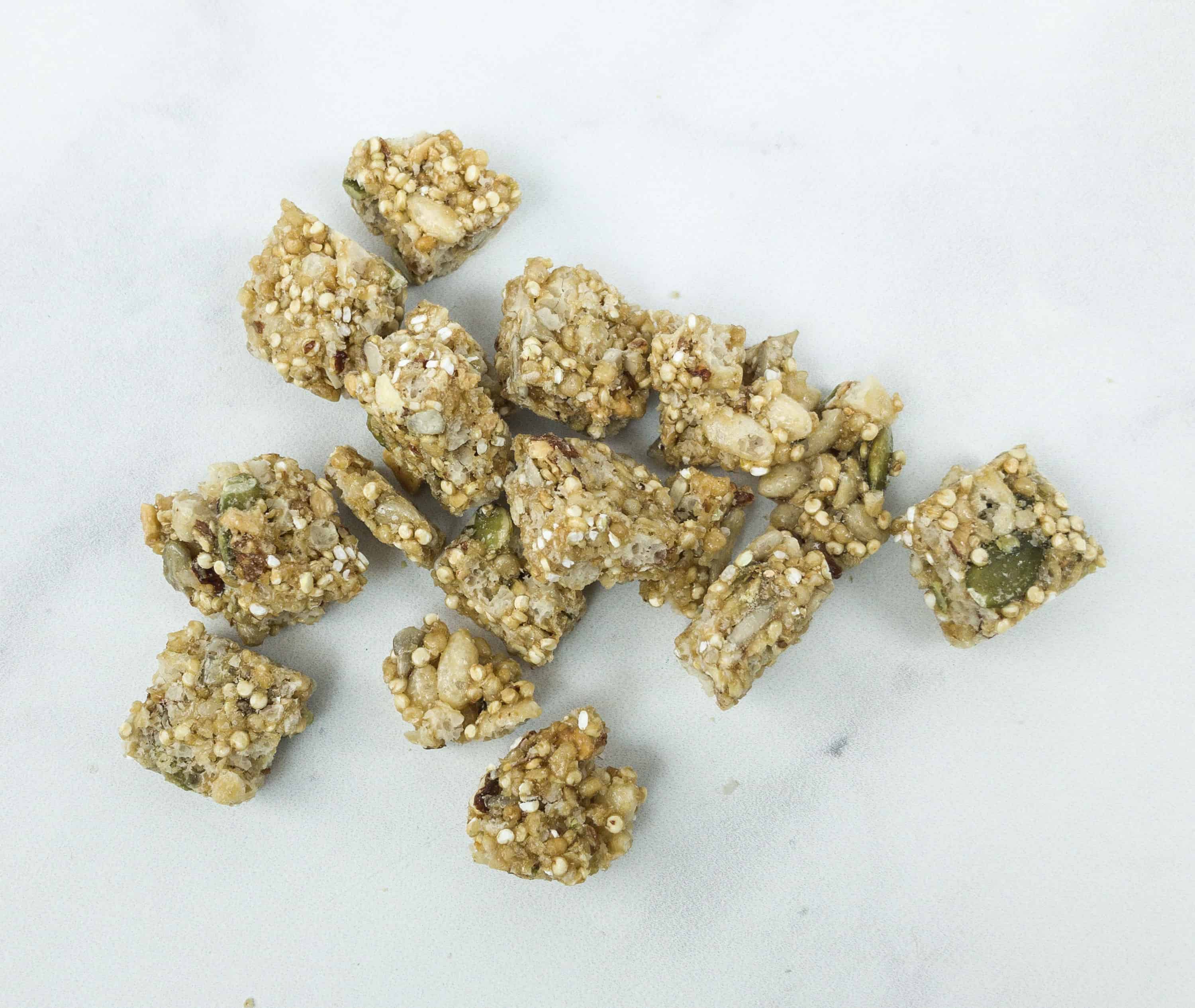 They look dry but the almonds made them super crunchy and delicious.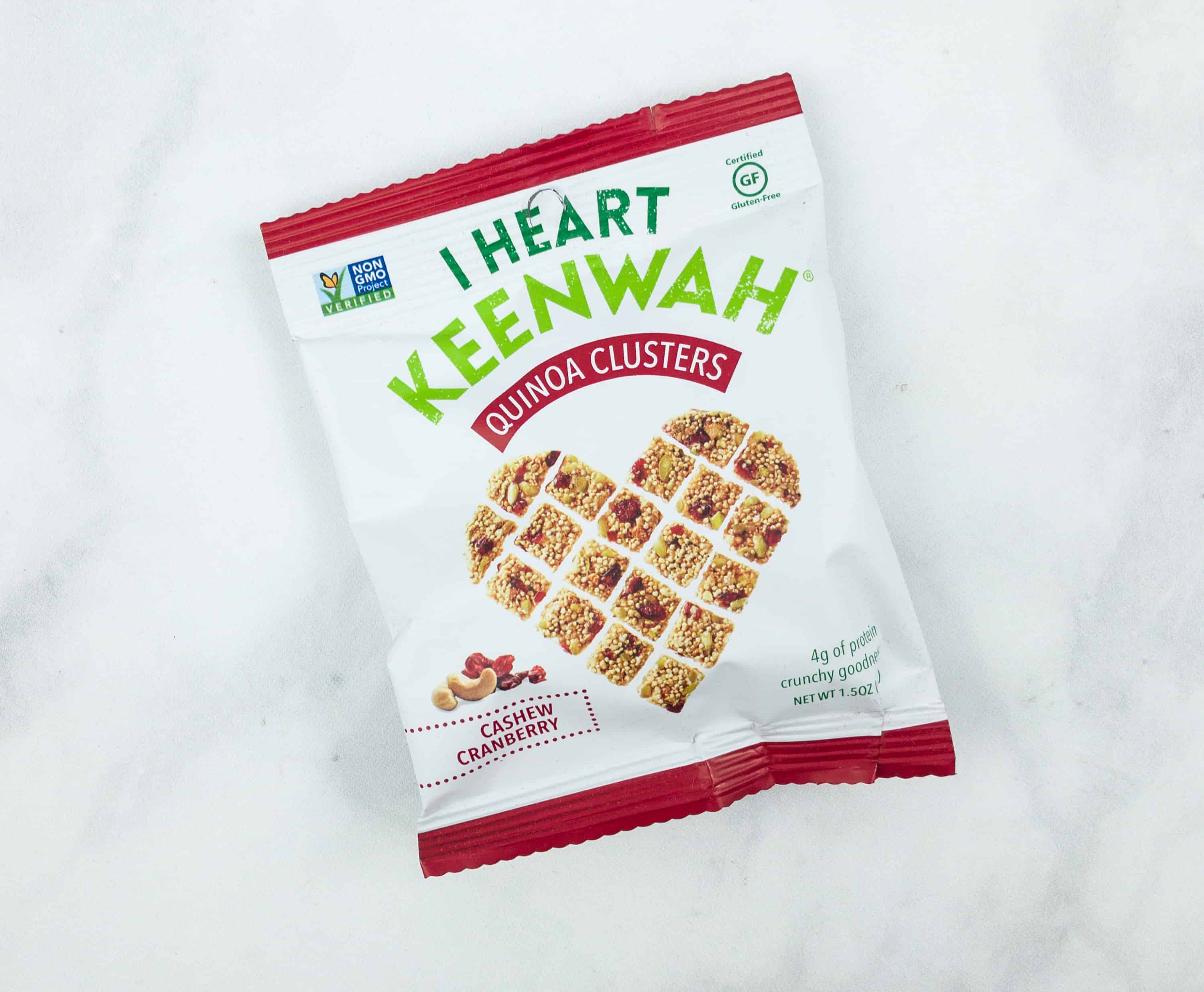 I Heart Keenwah Quinoa Clusters In Cashew Cranberry ($3.01) I love that they sent two flavors of the same healthy snack. Instead of almonds, this has a cashew cranberry twist!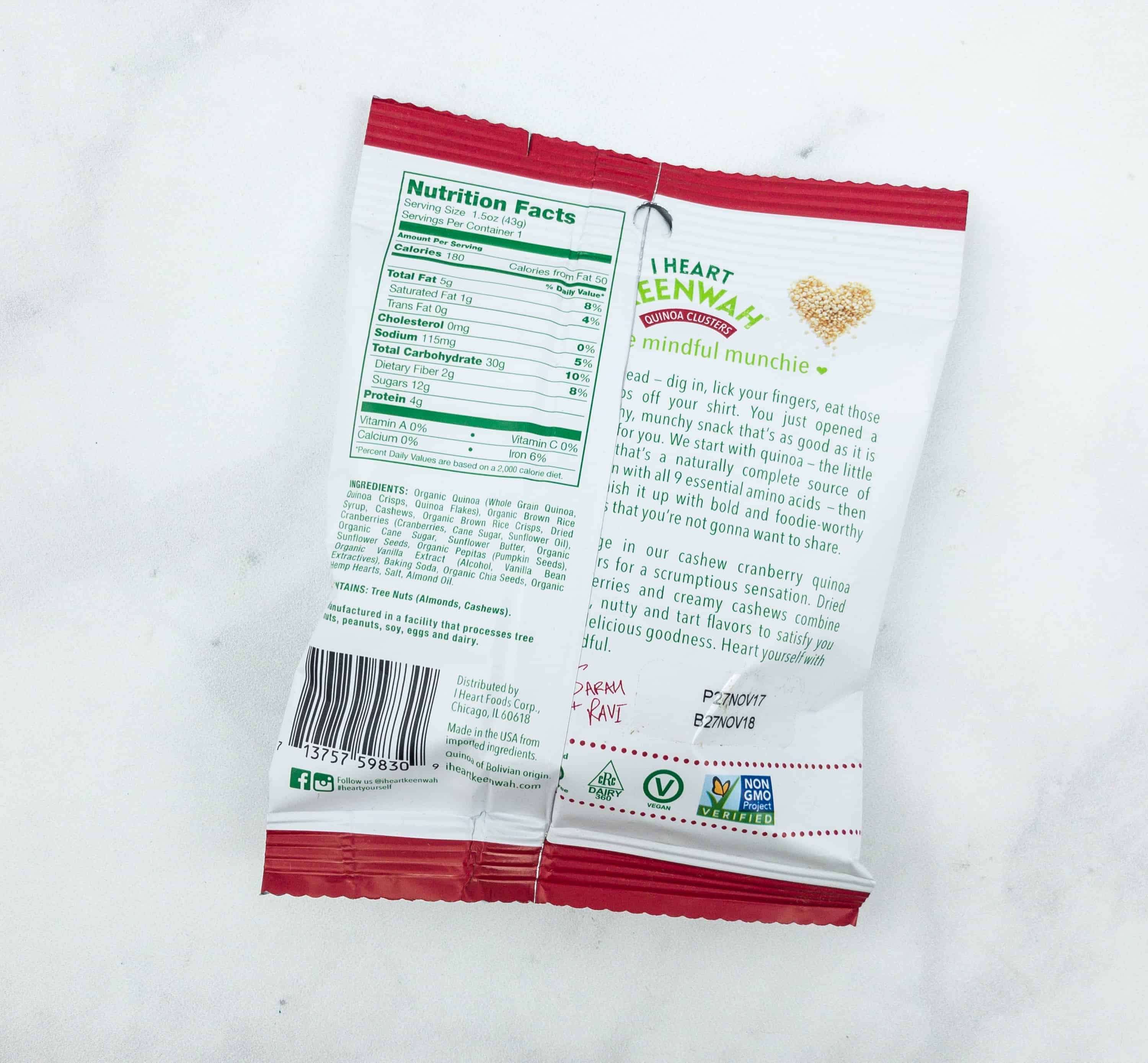 A perfect go-to snack for us to maintain an active status all day as it has vitamins and minerals to back up the delectable taste.
These are so yummy! The cranberries were chewy in contrast with the crunchy outer layer of seeds and nuts.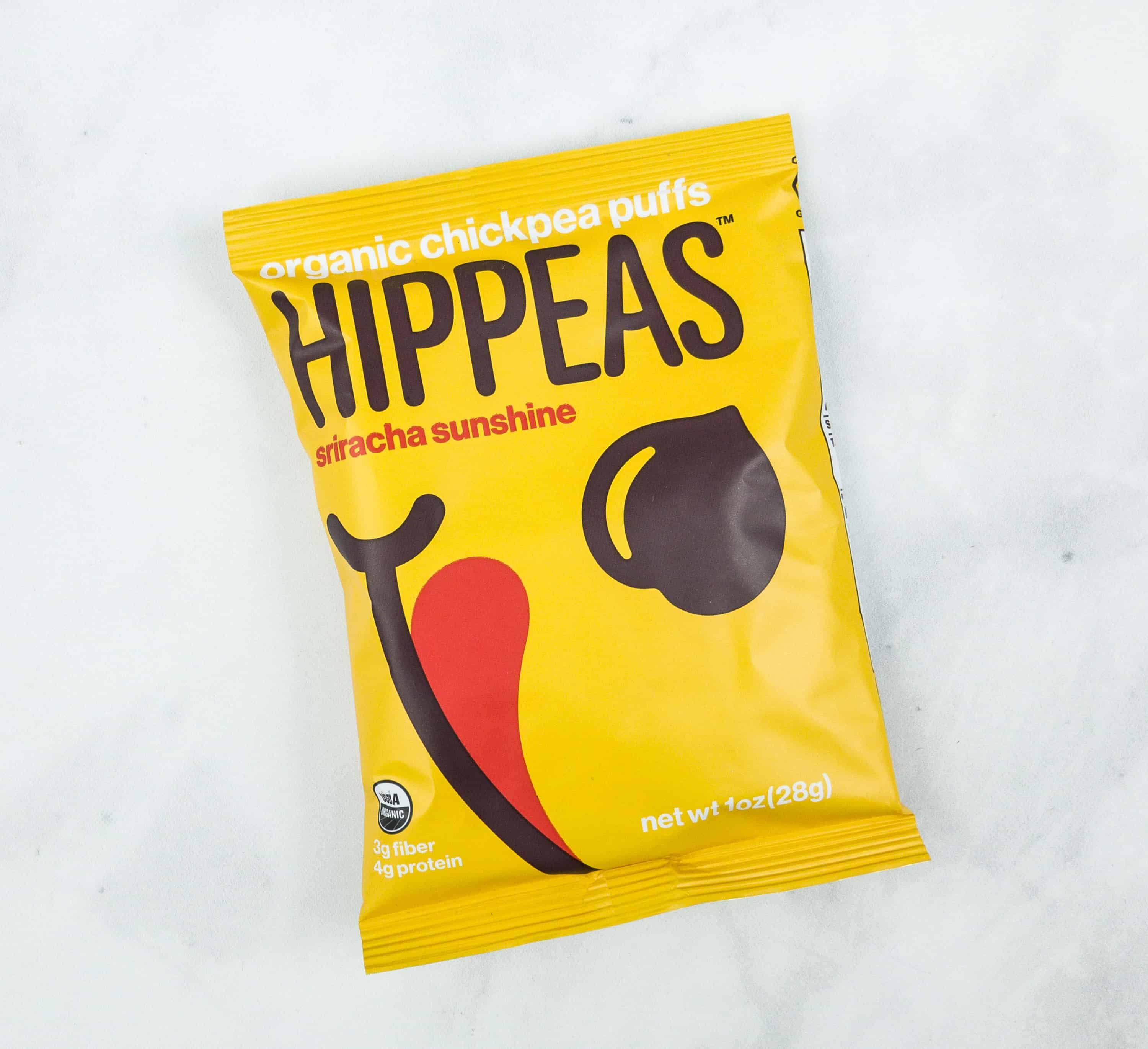 Hippeas Organic Chickpea Puffs ($1.62) I've tried one of this in the past! It's very addicting!
Junk food has never been so good. Well, this is not even junk food as this has vitamins and minerals and obviously a healthier choice.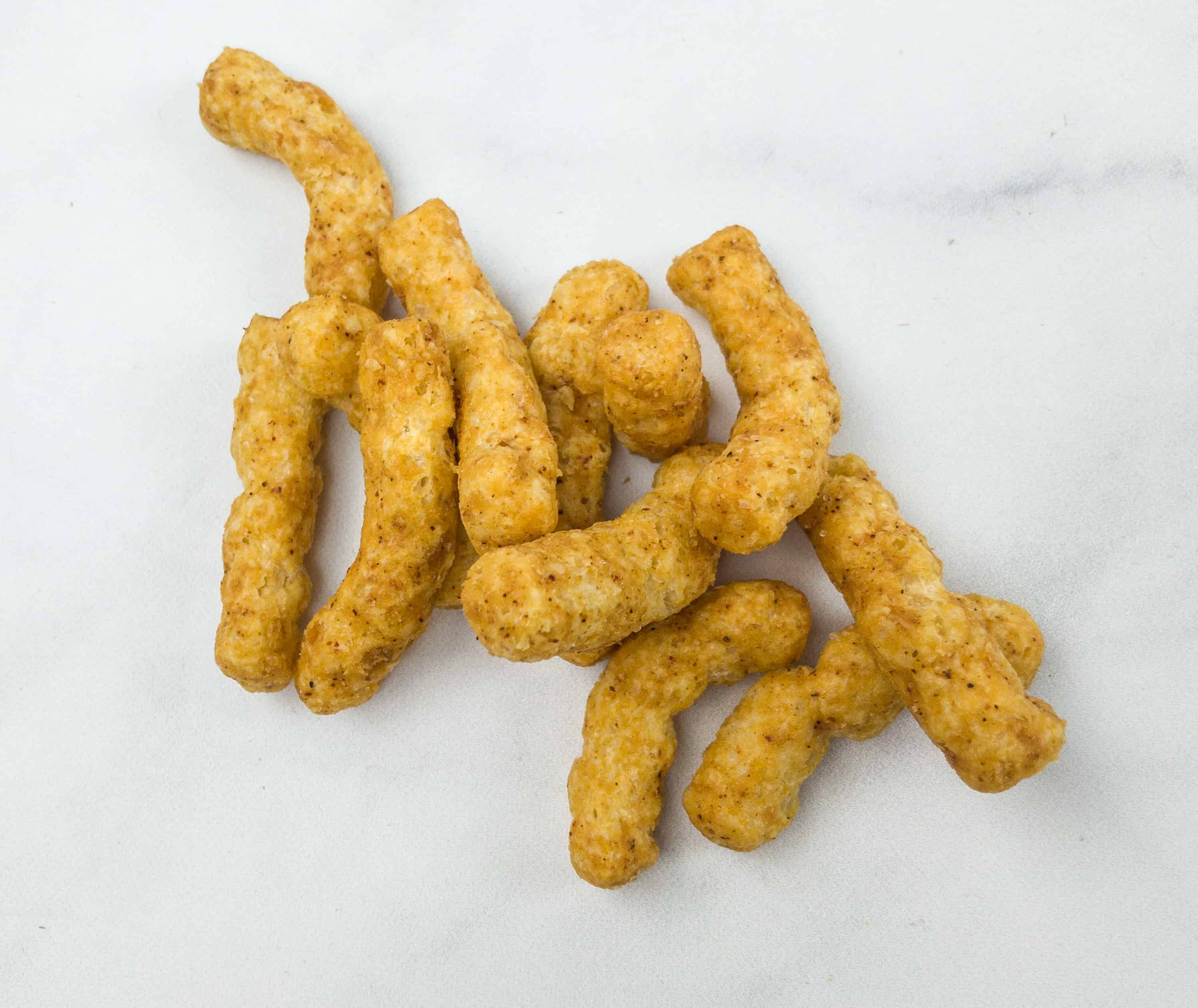 They're all crunchy and well-flavored.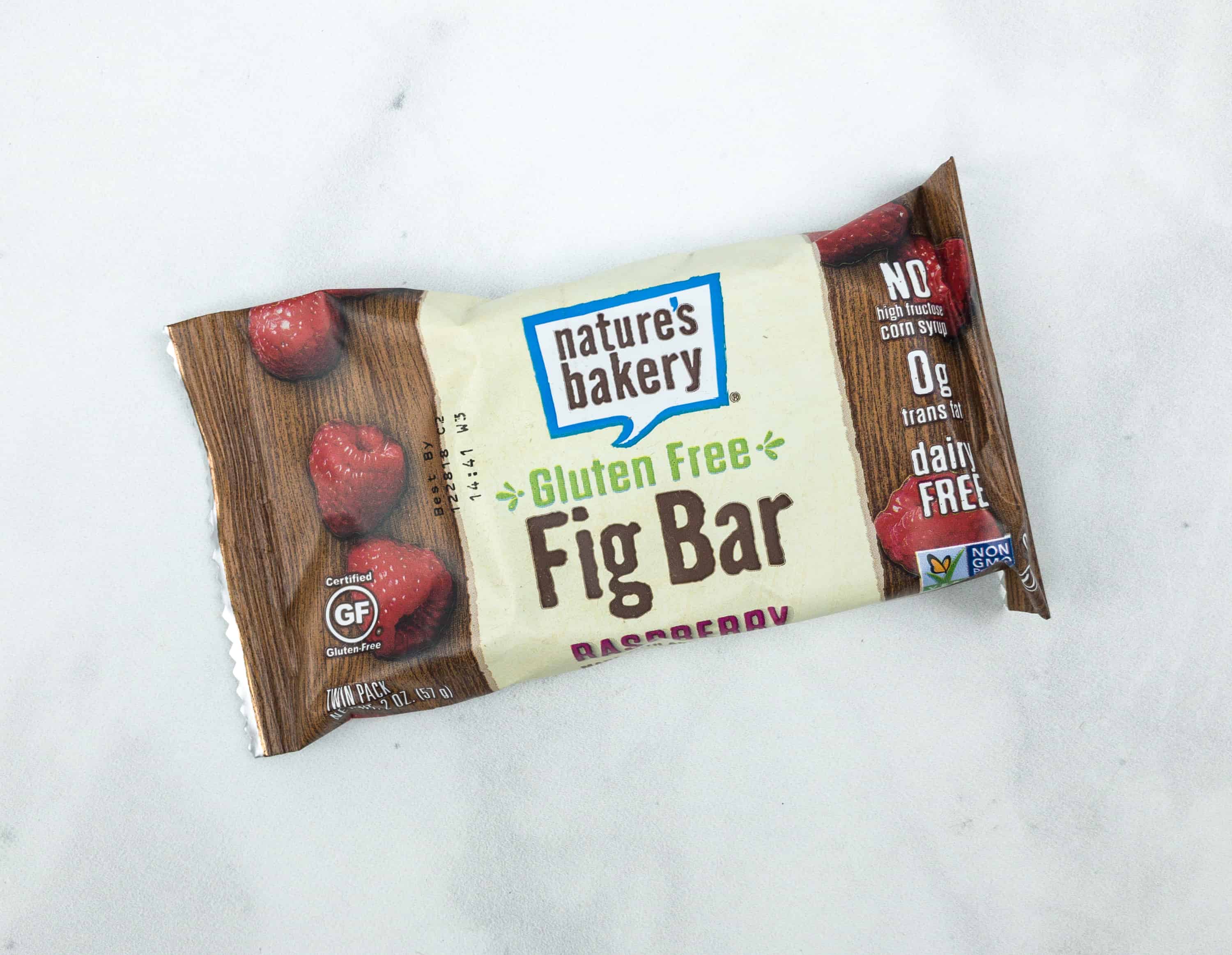 Nature's Baker Gluten-Free Fig Bar In Raspberry ($0.95) This is a healthy snack perfect for people who are active all day. The bar is made with ancient grains, real figs, and raspberry juice.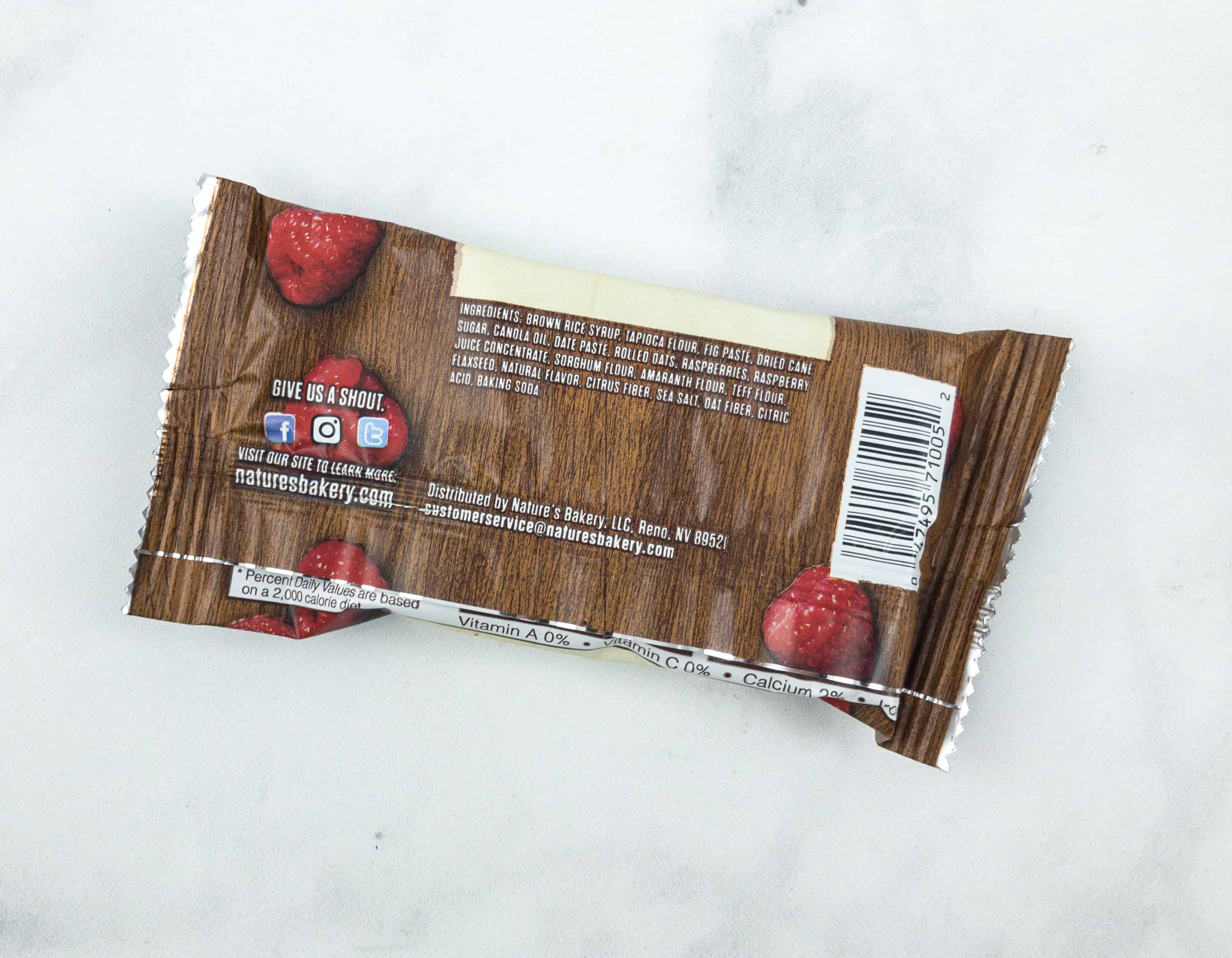 It is free from gluten too!
The filling is rich and tasty. It might be small, but it's quite filling.
This month's box did not fail to get the message across by sending us a lot of healthy vegan food and items. The vegan, all organic, and natural snacks are addicting but totally guilt-free. They also had cards and stickers to always remind us to be kind to animals. The recipe book is a favorite! Sure, it's hard to find time nowadays to cook a fancy meal but this recipe book certainly helps. All recipes are guaranteed healthy which is great for everyone. Because it is summer, they didn't forget about sharing with us the wonders of natural sunscreen. I love the overall variety! This is a great subscription whether you are a newbie in the vegan lifestyle or you just want to try healthy and vegan products.
What do you think of this month's box?