Pet Treater is a subscription program that treats your cat every month with quality items like toys and treats. The Pet Treater Cat Pack is $12.99 a month plus shipping is free. The items are sent in a plastic bag but so far all of my items have arrived in perfect condition.
There wasn't really a product information card, but I did find a card with the monthly Pet Treater Pick of the Litter.
The back of the card gave instructions on how your cat could become next month's superstar.
DEAL: Get 50% off your first month! Use coupon code CATPACK50.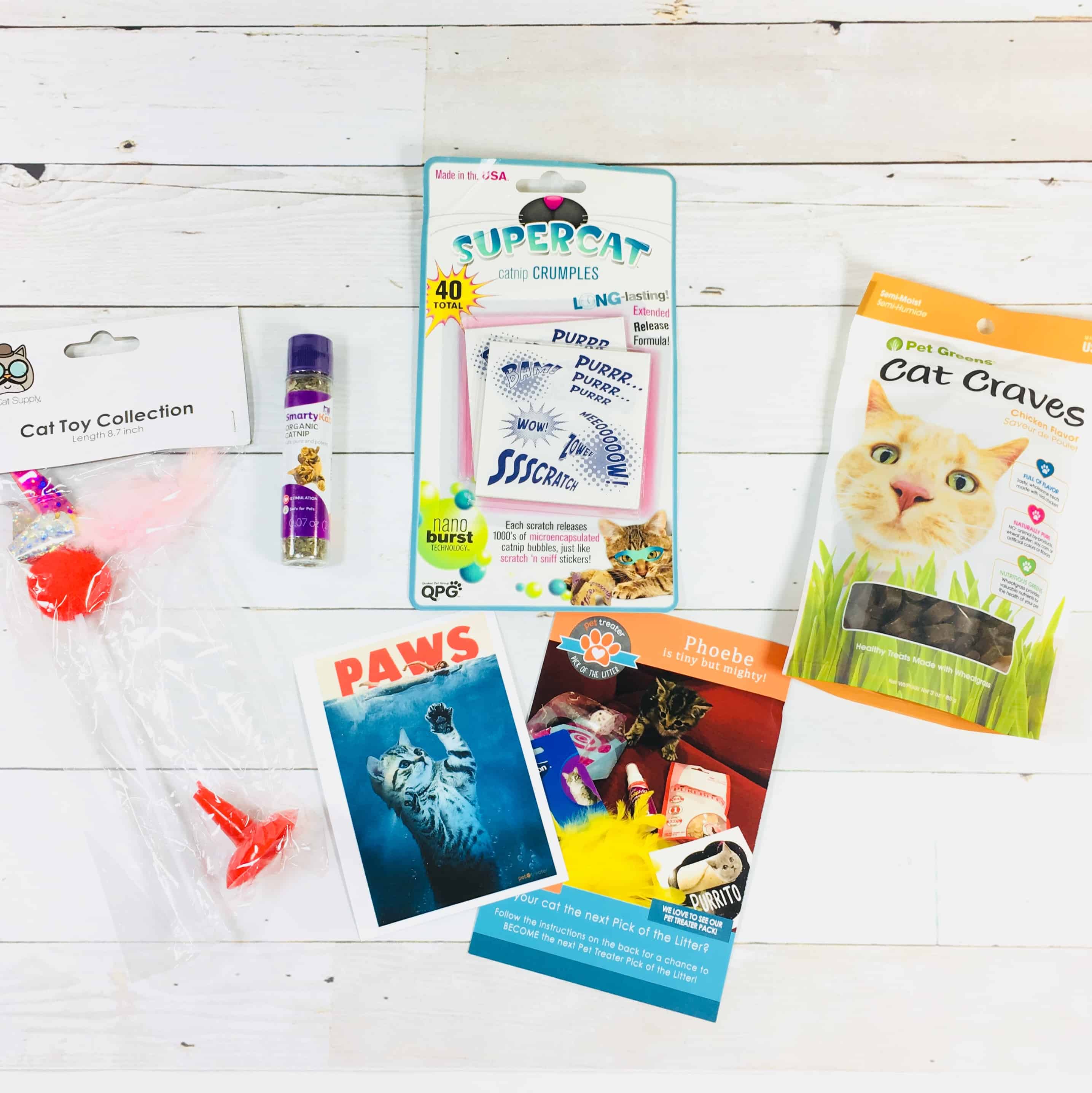 Everything in this box!
Pet Greens Cat Craves Chicken Flavor ($6.14) Look at that crazy cat face on the package! These little treats are made with chicken, rice and barley flours, potatoes, and fish oil, among other ingredients.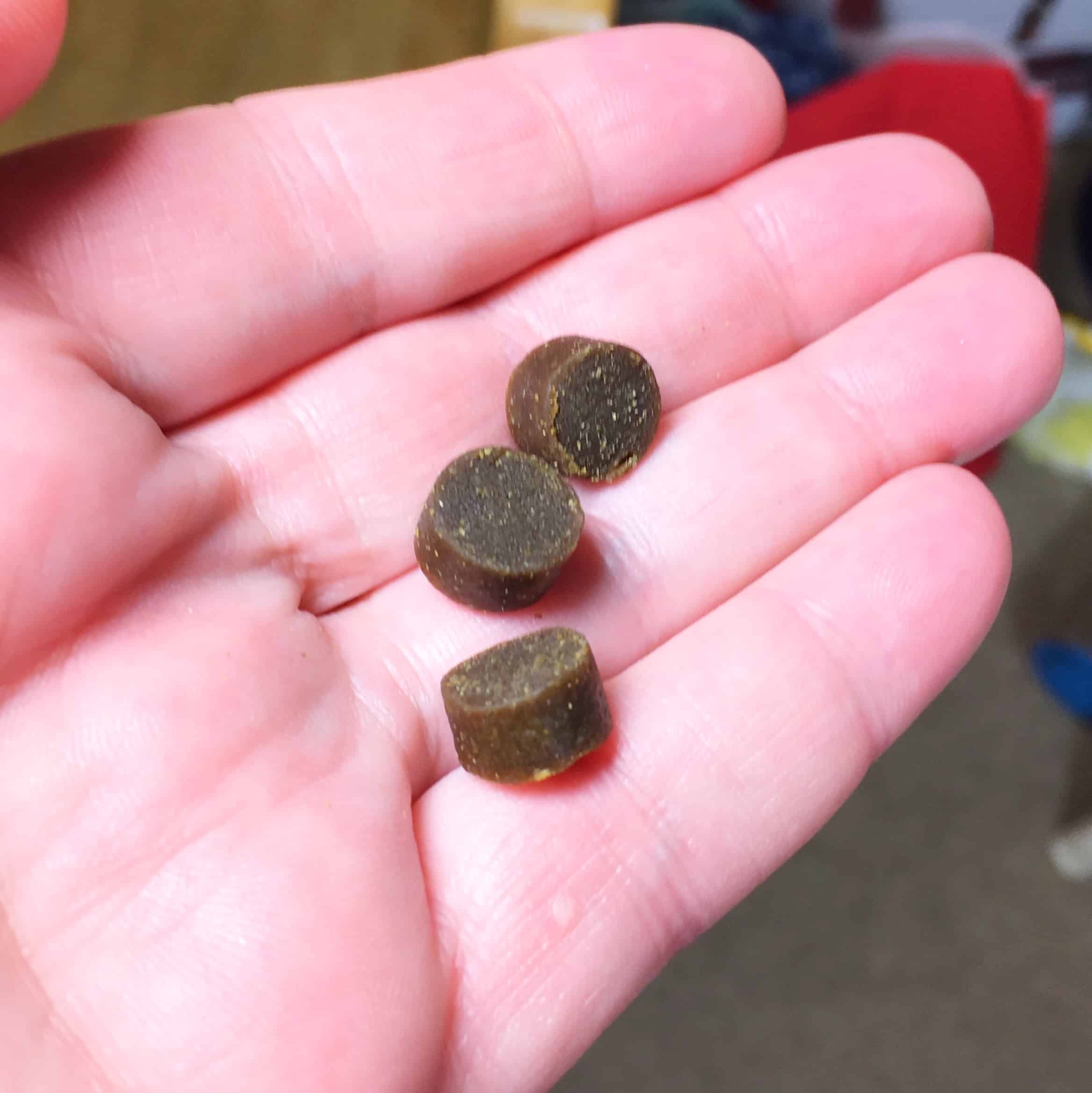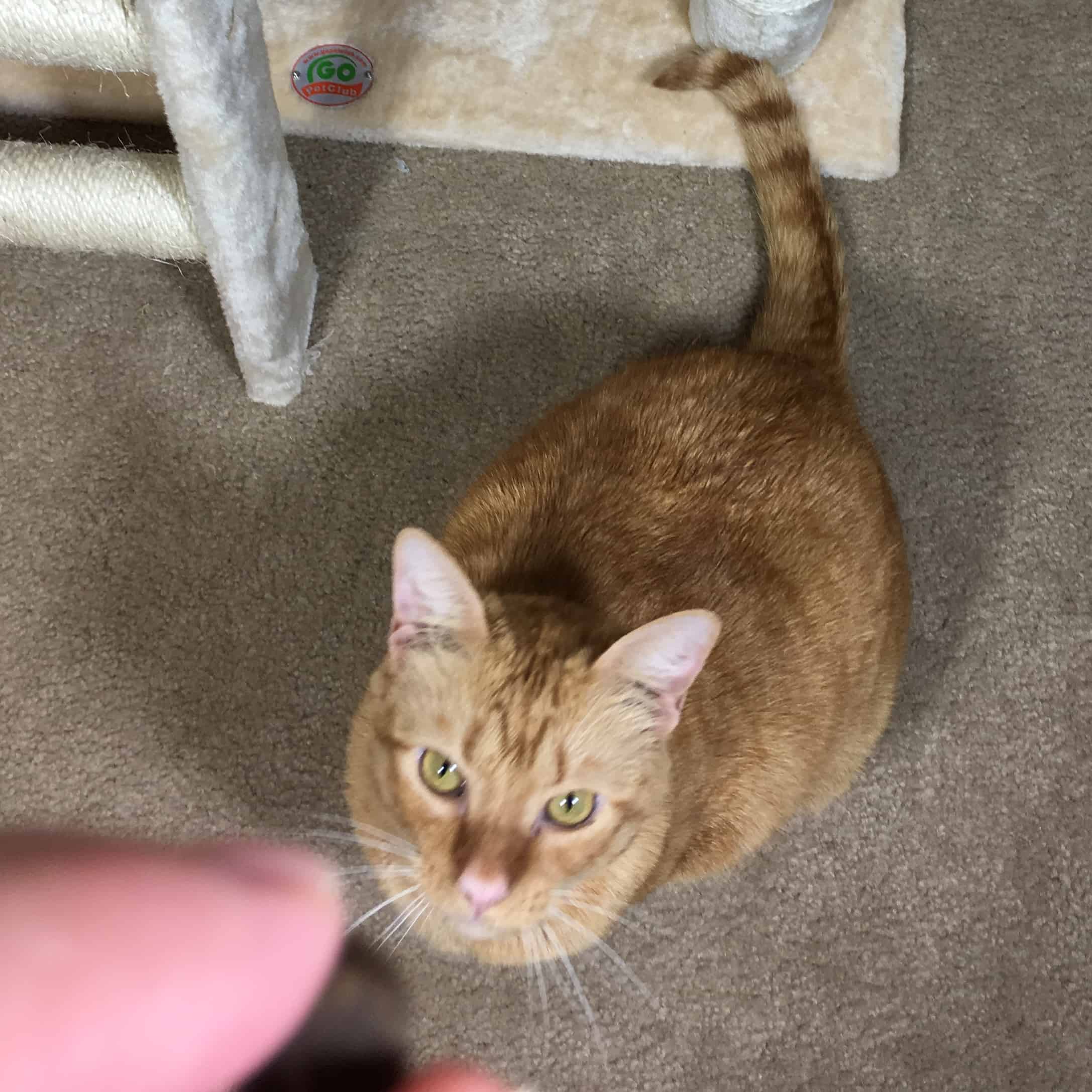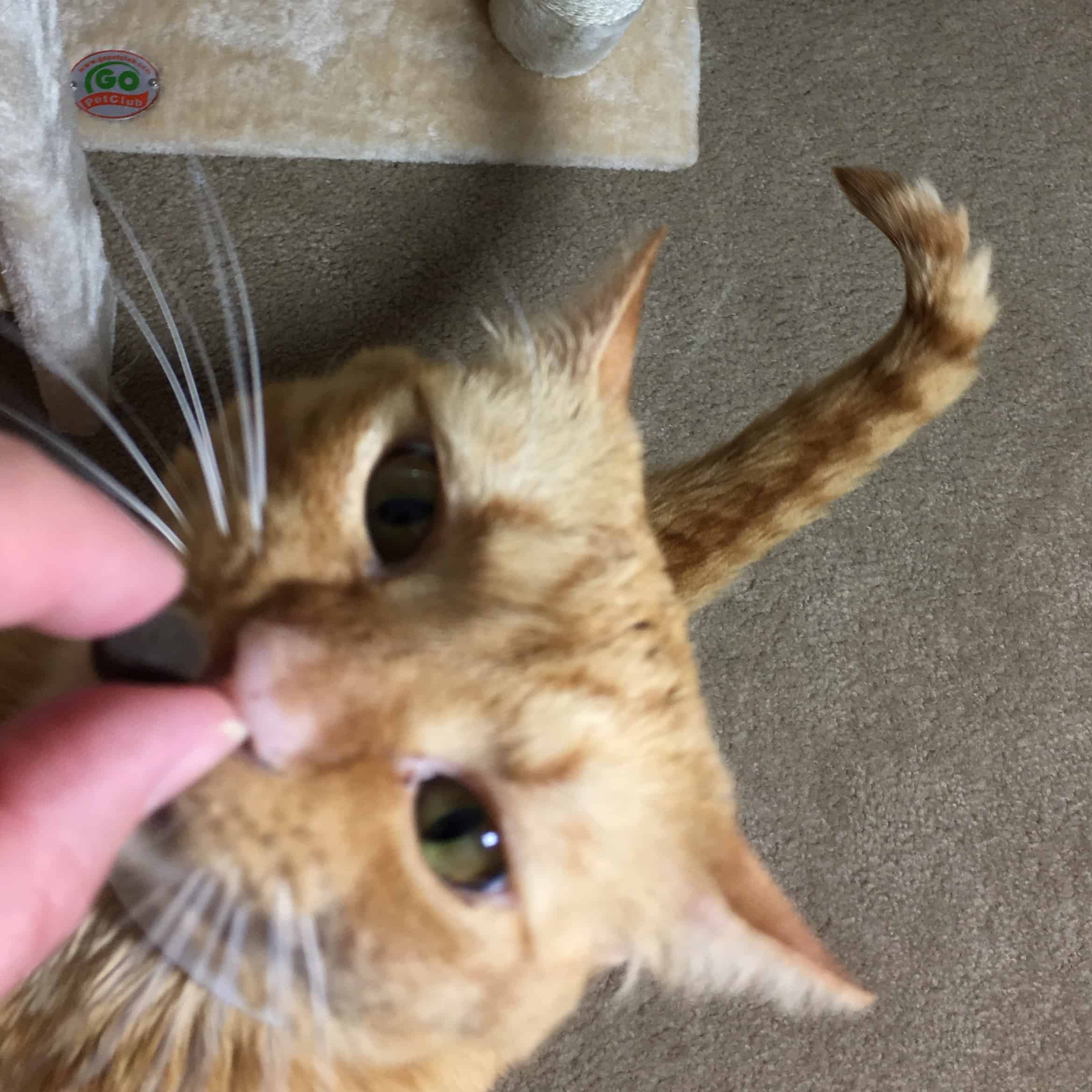 Sunny couldn't wait to get these in her tummy and practically clawed me in her haste to get them.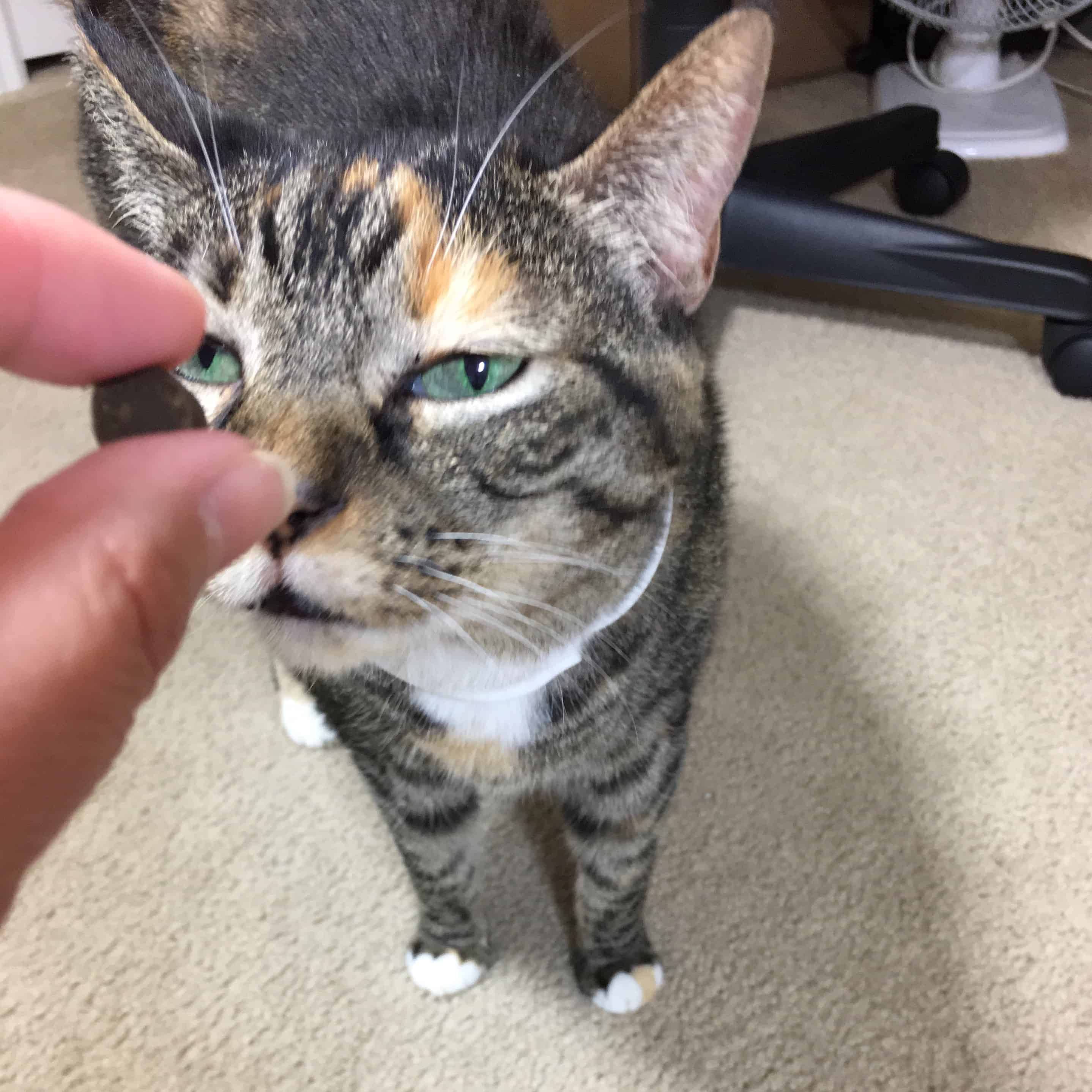 As usual, Zoey didn't really care about them at all. She is extremely picky when it comes to snacks.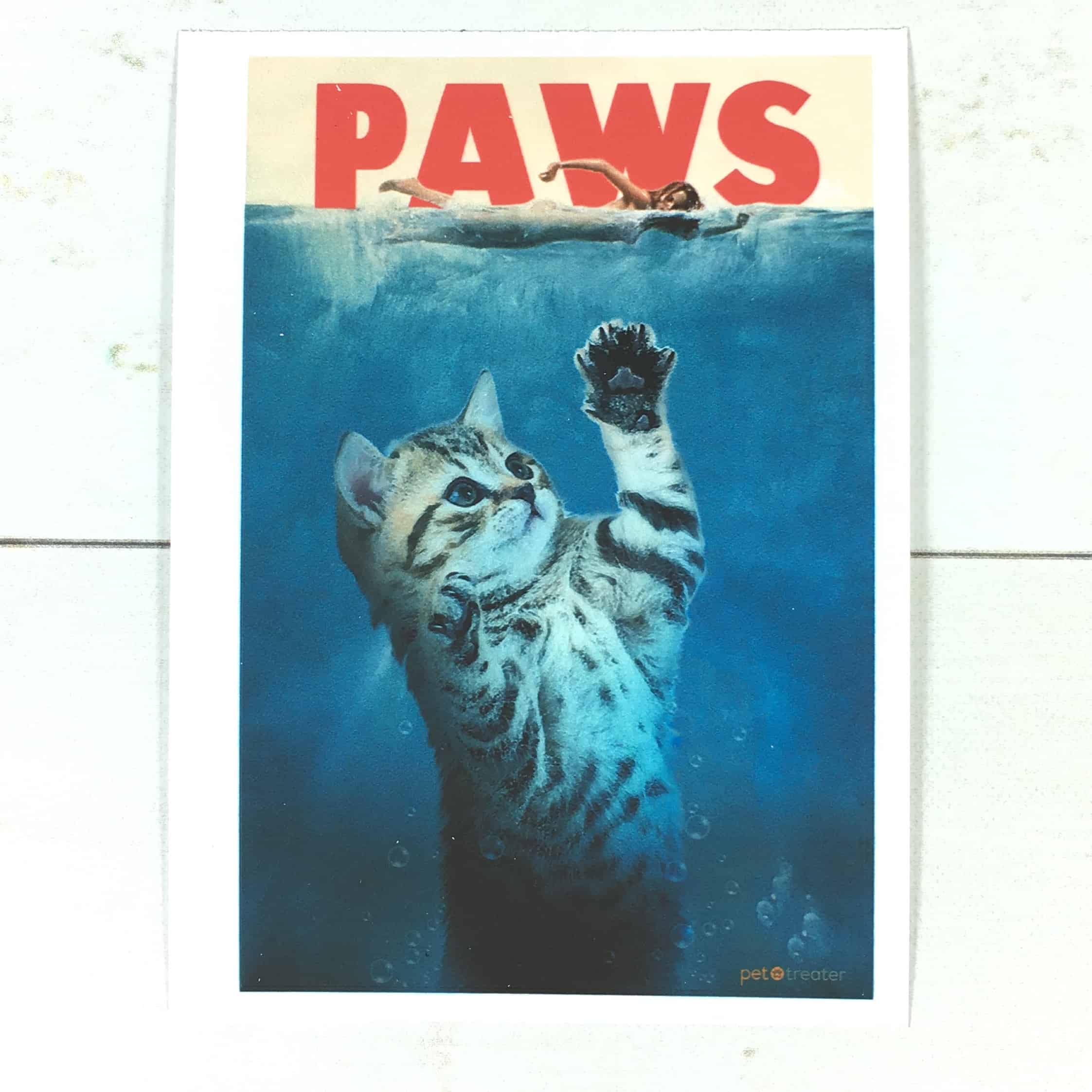 PAWS Sticker (find a similar style here, $2.47) Pet Treater sends the silliest stickers, and I love them for it! I always pass these to my younger daughter and she gets a kick out of them every time.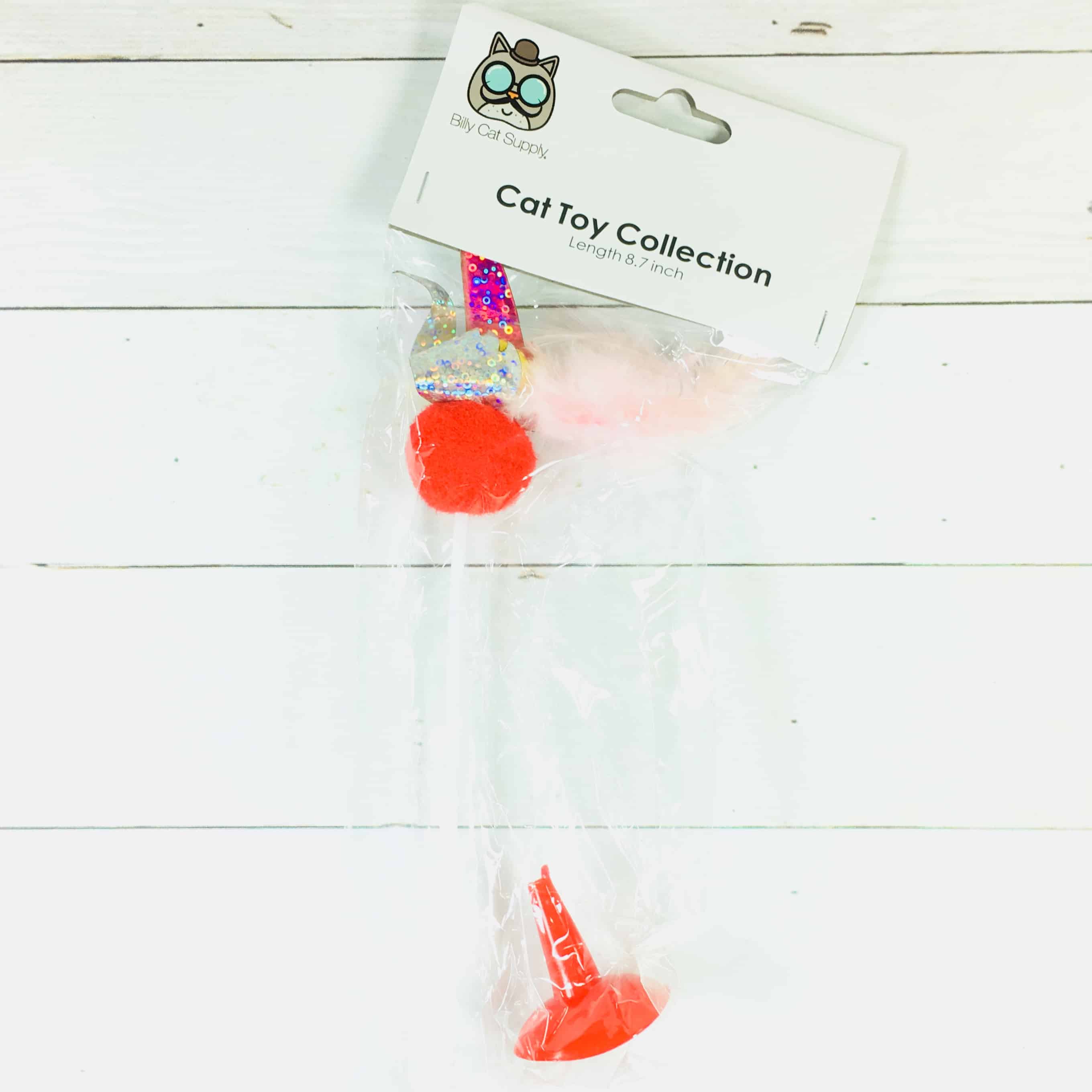 Billy Cat Supply Cat Toy with suction cup ($1?) is not the sturdiest looking toy. It's a thin stick that you place in a suction cup and then affix to a solid surface. The cat is supposed to bat at it for fun and entertainment. The bulk price is 75¢ so my guess that this would be found in a dollar store wasn't far off.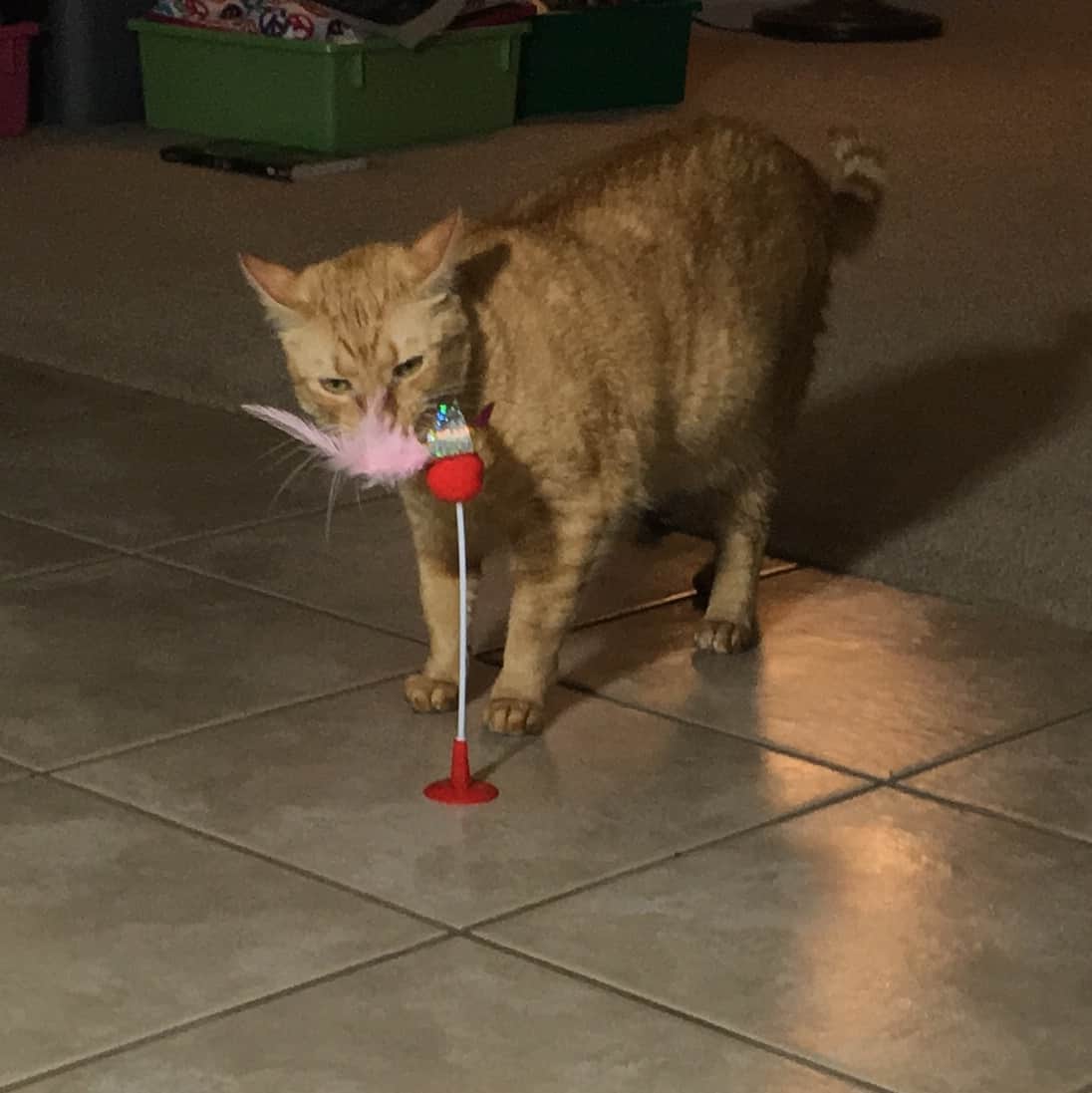 Sunny played with it for about a minute but then left it and didn't go back.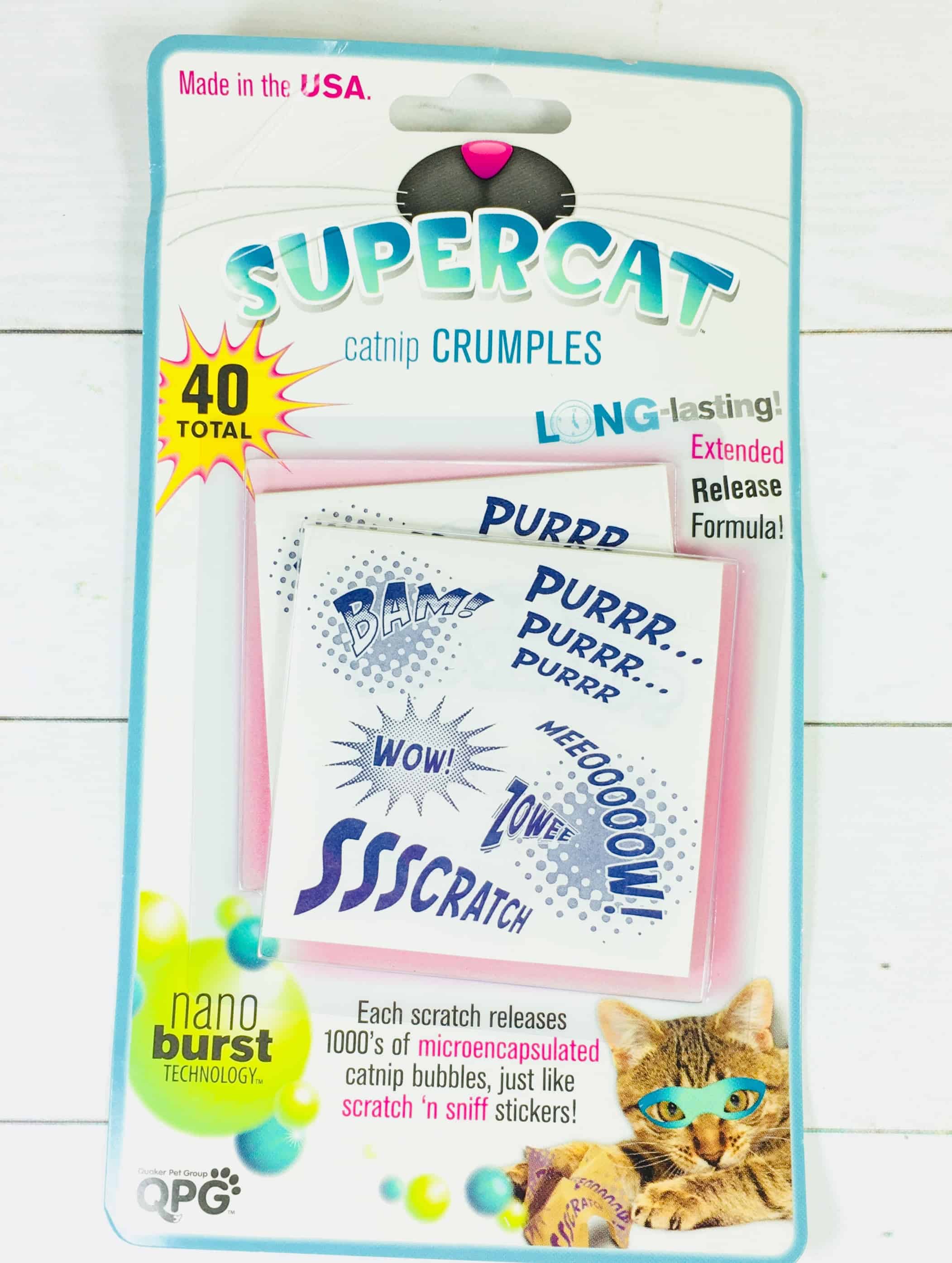 Super Cat Catnip Crumples ($4.09) These are kind of like little sticky notes, except they aren't sticky and they are supposed to smell like catnip. They call them scratch and sniff stickers for cats! I found my cat playing with a crumpled up receipt earlier this week and I think this is supposed to be similar – you crumple it up and then throw it at the cat to play with.

If these smell like catnip then neither one of my cats reacted to it. Sunny was acting silly in the kitchen (which has tile and makes it easy for these to be batted around) so I grabbed one and threw it at her and she played with it, but then again, she plays with receipts.
SmartyCat Organic Catnip (21¢) was a small tube of organic catnip. It is useful for refilling toys or sprinkling on something you want to get your cat used to, like a new bed or scratching pad. Or just sprinkle on the ground and watch kitty roll around and around like a crazy thang.
Oohh, this was a sad box this month. The snacks were ok but my favorite part of the box was the sticker. The value was around $13.91. I wasn't expecting a big value for the price paid, but since some of this stuff will be tossed, I really didn't feel like the value was there. Well, occasionally I receive a dud subscription box but hopefully, next month will be better!
Are you getting this month's Pet Treater Cat Pack?