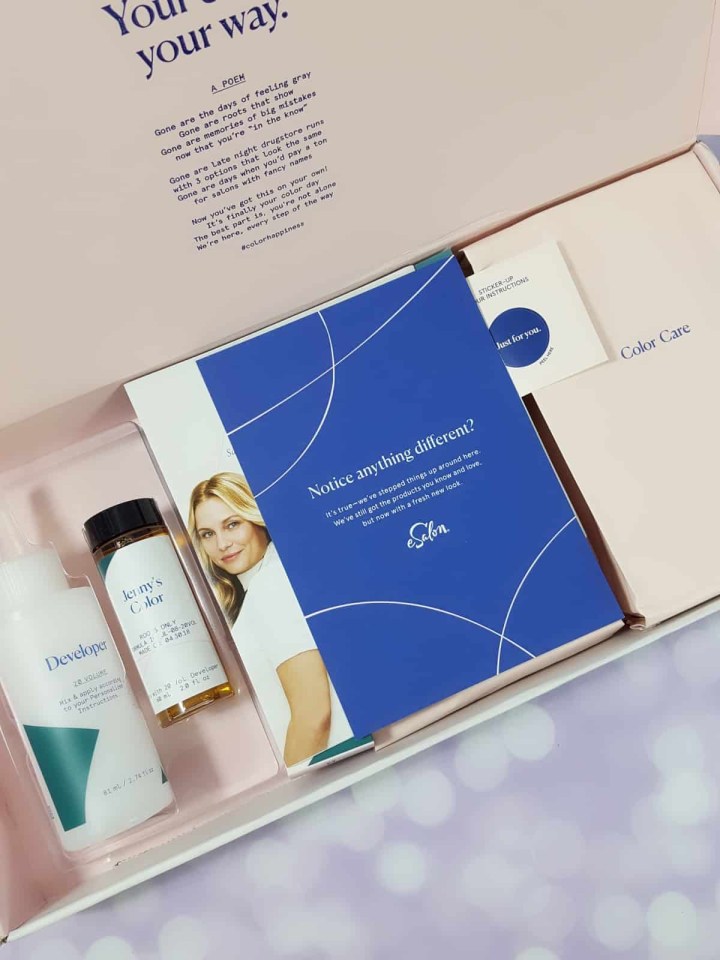 eSalon Custom Hair Color is an at home custom color subscription. When you first log in and sign up you fill out a survey and answer questions about what you are looking for in a color and what color you currently are etc. eSalon then has a chart showing where you are and what would work for you. From this, they will send a custom blended color right to your door. They have recently changed up their two different subscriptions into one so we got a large box this month with out color and the extras.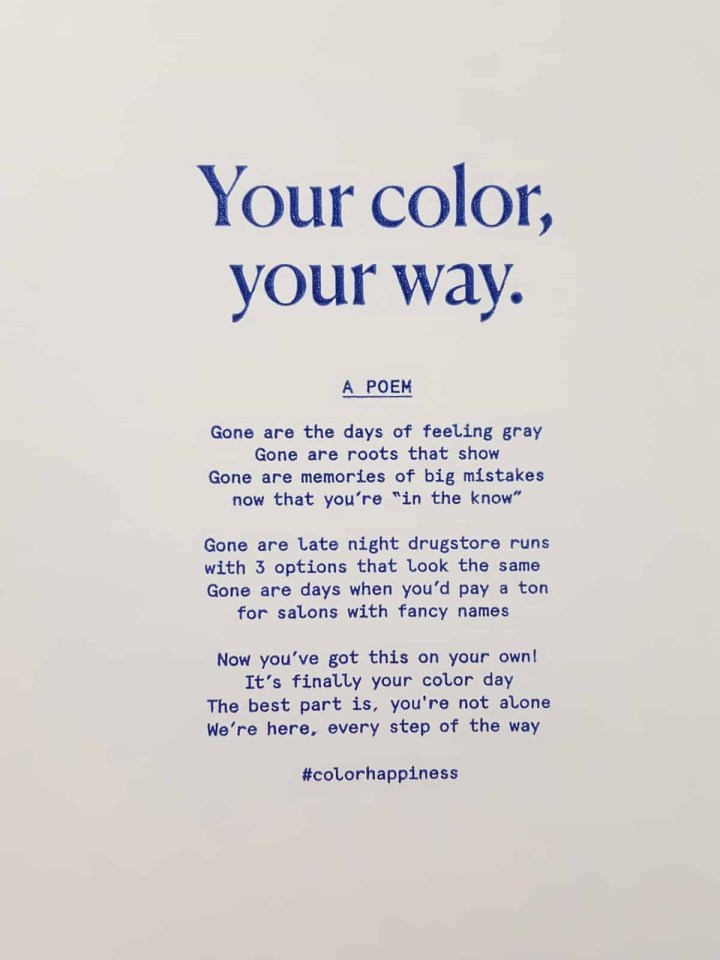 We have a new box this month and a new design with a fun poem on the lid!
DEAL: eSalon's color is $24.95 per box, $19.99 on subscription – try your first month for $10 with this link!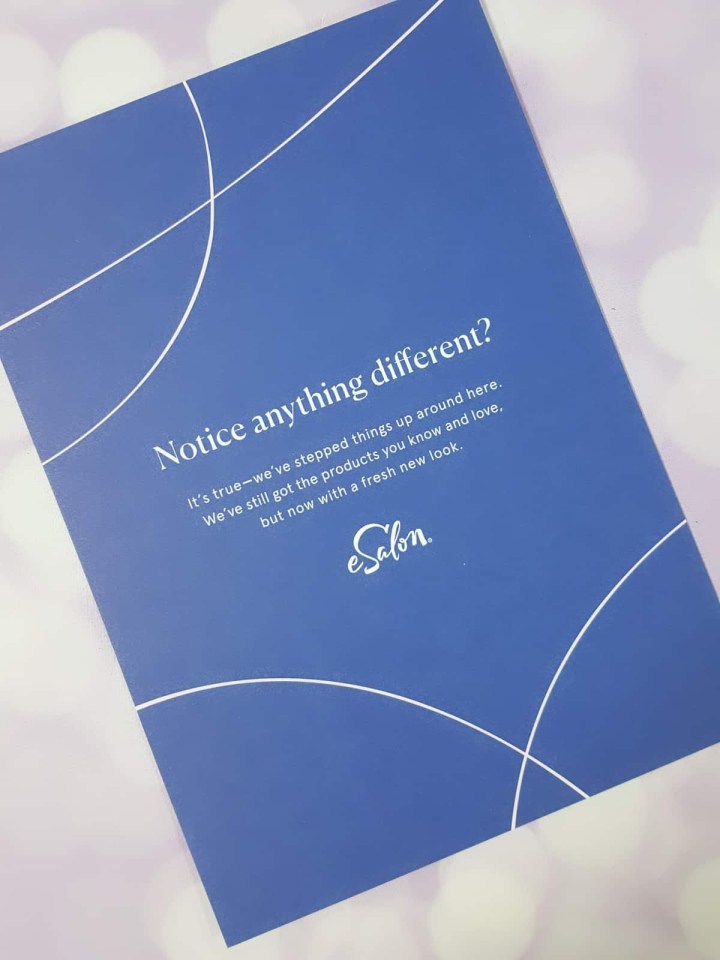 Yes, yes I do notice something different.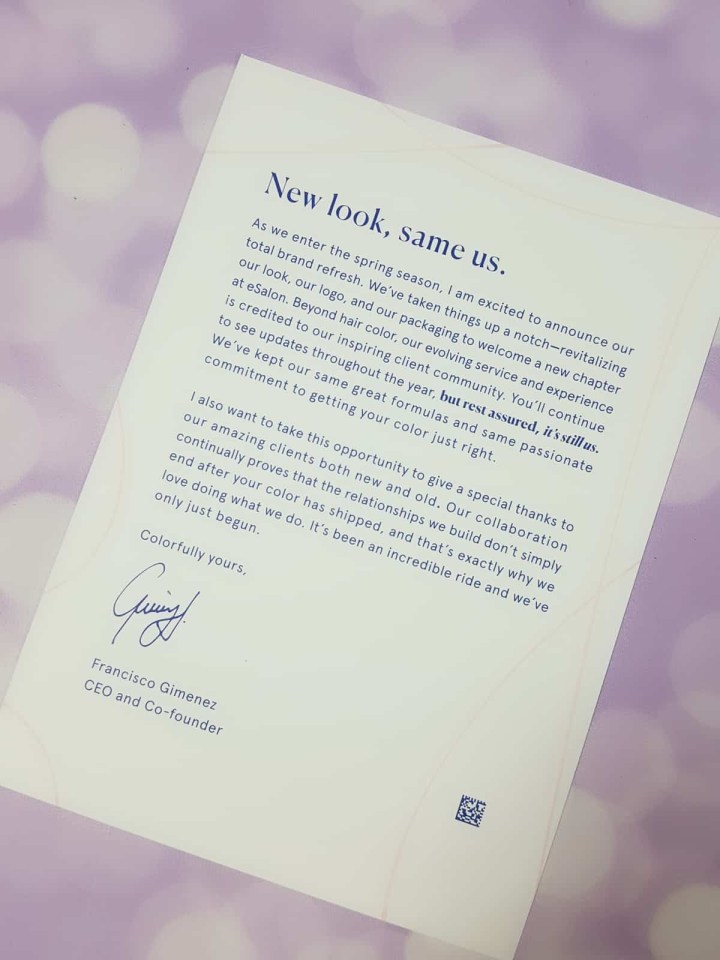 While the box was the same size as normal it did not have any eSalon branding on it which I thought was a bit odd but once I opened the box I could see why. They are in the process of switching things up and rebranding.  Same great company with a brand spanking new look.
The box comes with a bottle of the developer, color, gloves, the kit and a sticker.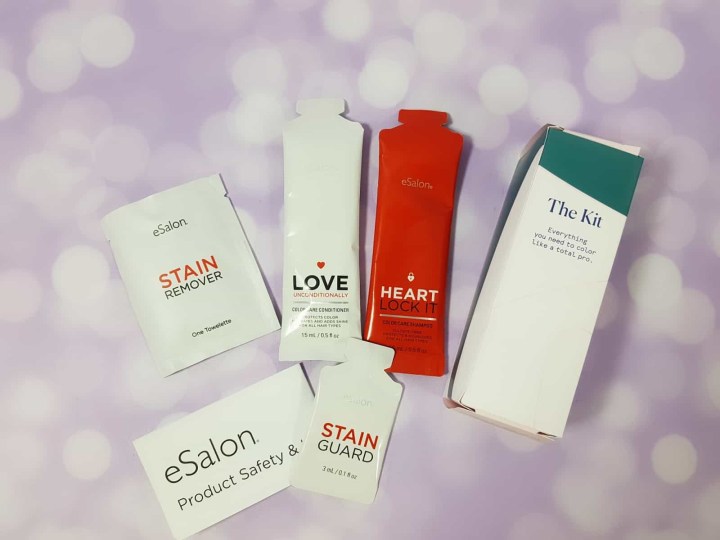 The perfect match box comes with stain guard and remover, and shampoo and conditioner.
The coloring directions came in a new pocket sleeve this month to go along with the new box design.
The frontlist the included products and color and basic instructions.
The thorough instructions on the back side of the insert are easy to follow.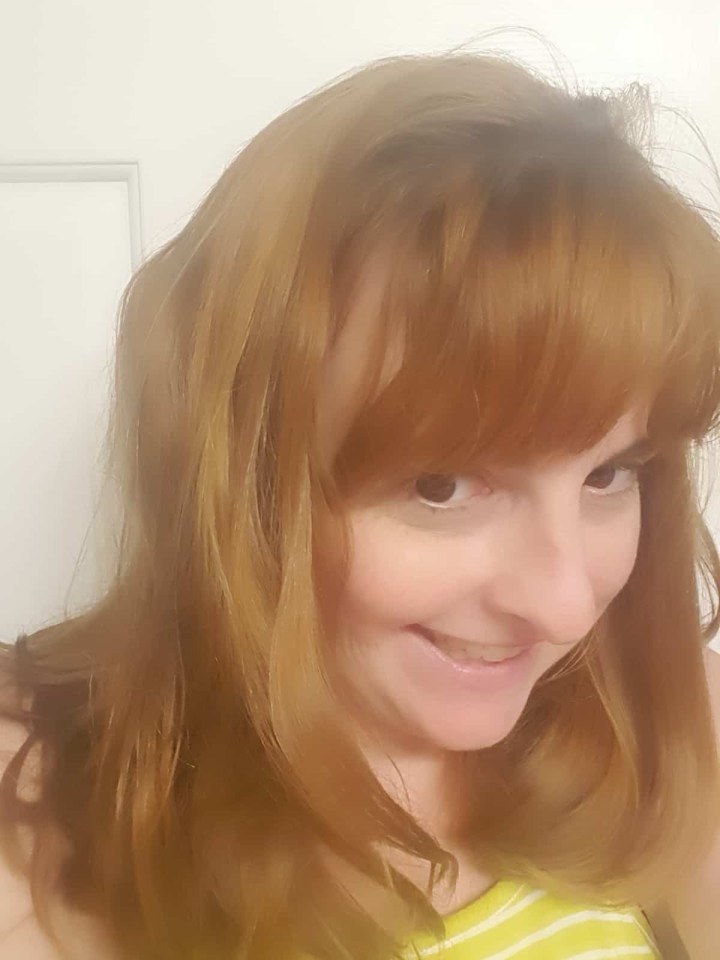 Here is me before I colored my hair. I had spent the day at the pool with my hair pulled up (see below) so when I let it down it was a bit wild! I also colored it at night so it's hard to see the color but with the warmer weather and sun I've been getting it really did fade out more this month.
The top down picture of the month. This is how I spent the day at my pool. It was a gorgeous day so since my husband and I both happened to be home we decide to play hookie for house work and enjoy a non-kid pool day. It was glorious even with all my grey hairs jumping out at me.
I have a bowl and brush that I got as an extra from eSalon. To start, I mix the developer and the color and get all of my supplies ready to go.
Color is in and I'm ready to wash it out. I wear the eSalon cape to protect my shirts when coloring. I used to just use a towel but it was so heavy and clunky that I added the cape to one of my orders and it is so much easier to use and wash up. The instructions say to concentrate on my roots and most months I don't really follow them too much and just color all the way through but this month I followed them and used most of the solution right on top.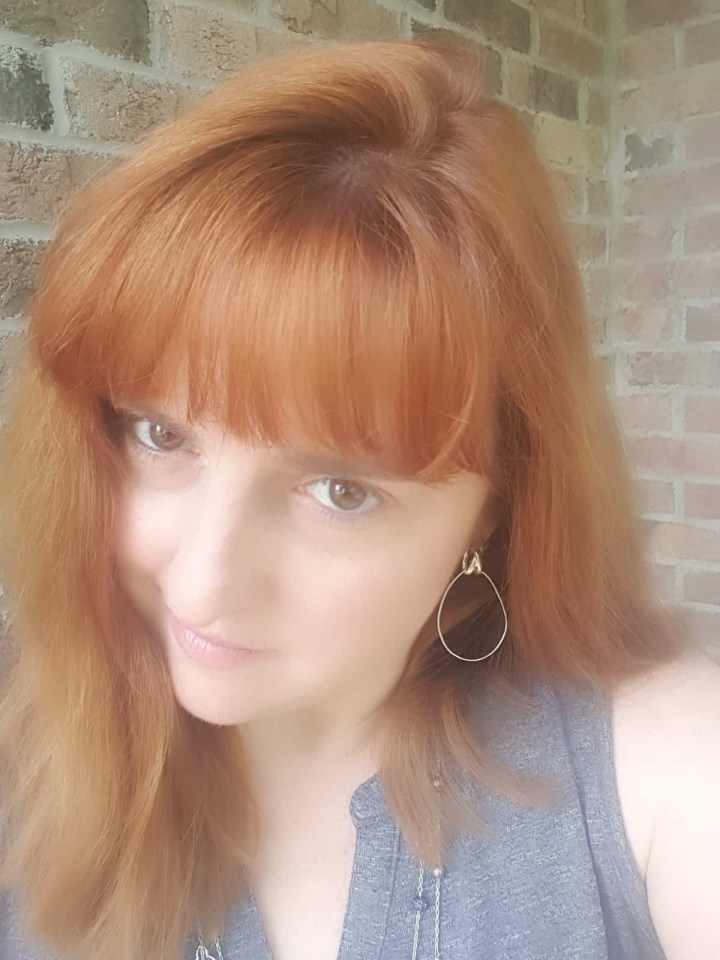 The next morning and all ready to go to work. It looks really red when I go outside in the sun.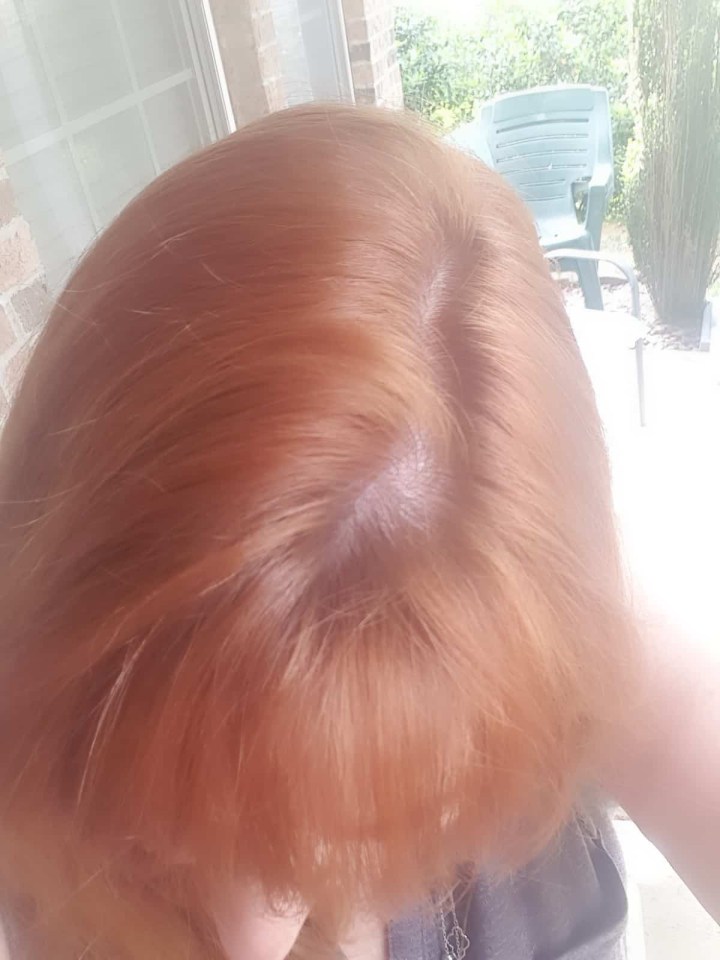 I have happy hair now and my part looks so great. It really does amaze me each time I color and do this top-down pic and how much of a change there is. I love how easy eSalon is to use and keep my hair looking so fresh.
The extras that I ordered come in their own bags to keep them neat in transit.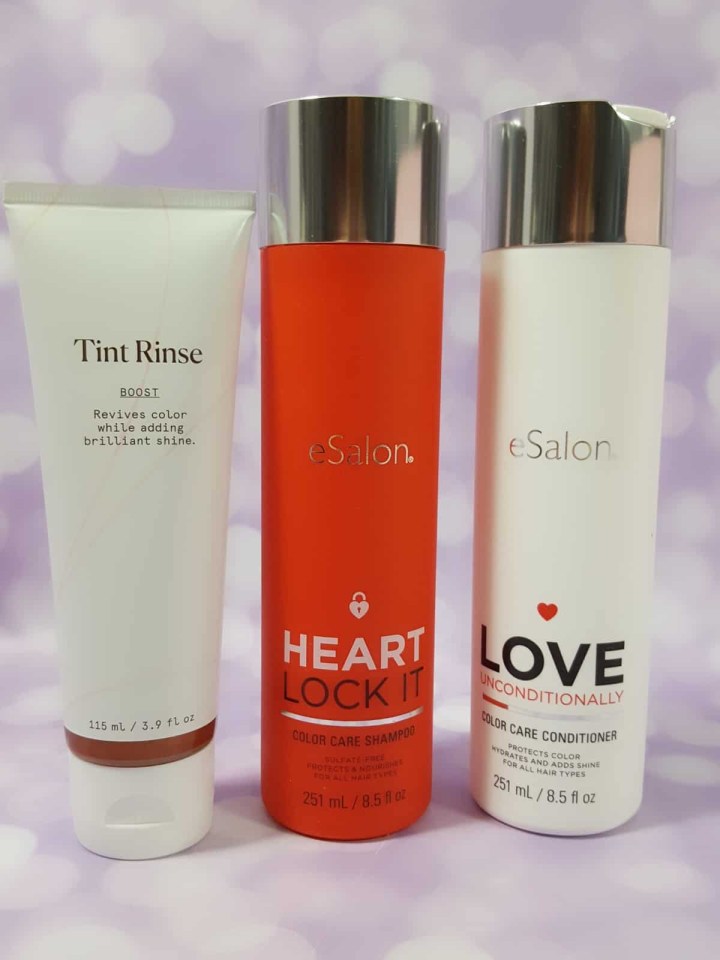 eSalon used to have a separate subscription for their extras called the Matchup but they now just have them available as extras in your box. I got a couple extras in my box this month. If you choose your favorites to auto-ship them, you save 20% on your extras.
Heart Lock It Shampoo and Love Unconditionally Conditioner ($15.00 each) – Sulfate-free shampoo that is perfect for color treated hair and gentle conditioner that hydrates while preventing your color-treated hair.
Tint Rinse ($15.00) – A great little boost to my color. Just wash it in a couple times a week to keep everything looking top and the color right on spot.
My box also included a new Quick Color System Guide Brochure.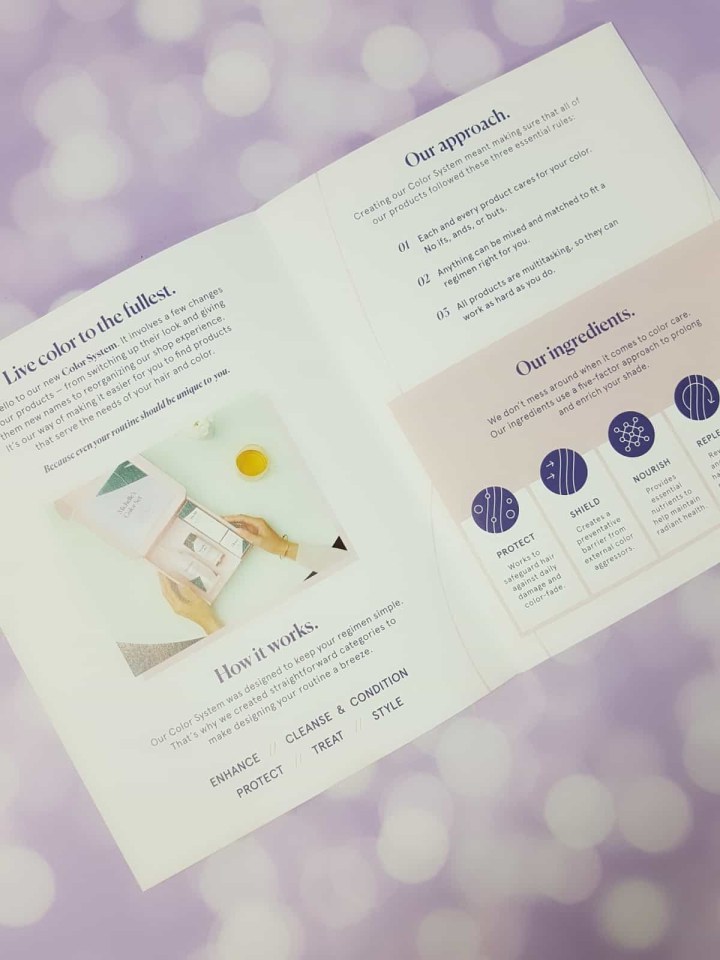 It starts with information on how their system works.
It starts with the color. Whether you do a full color, a tinted mist, camo mist or light set a great product will work wonders.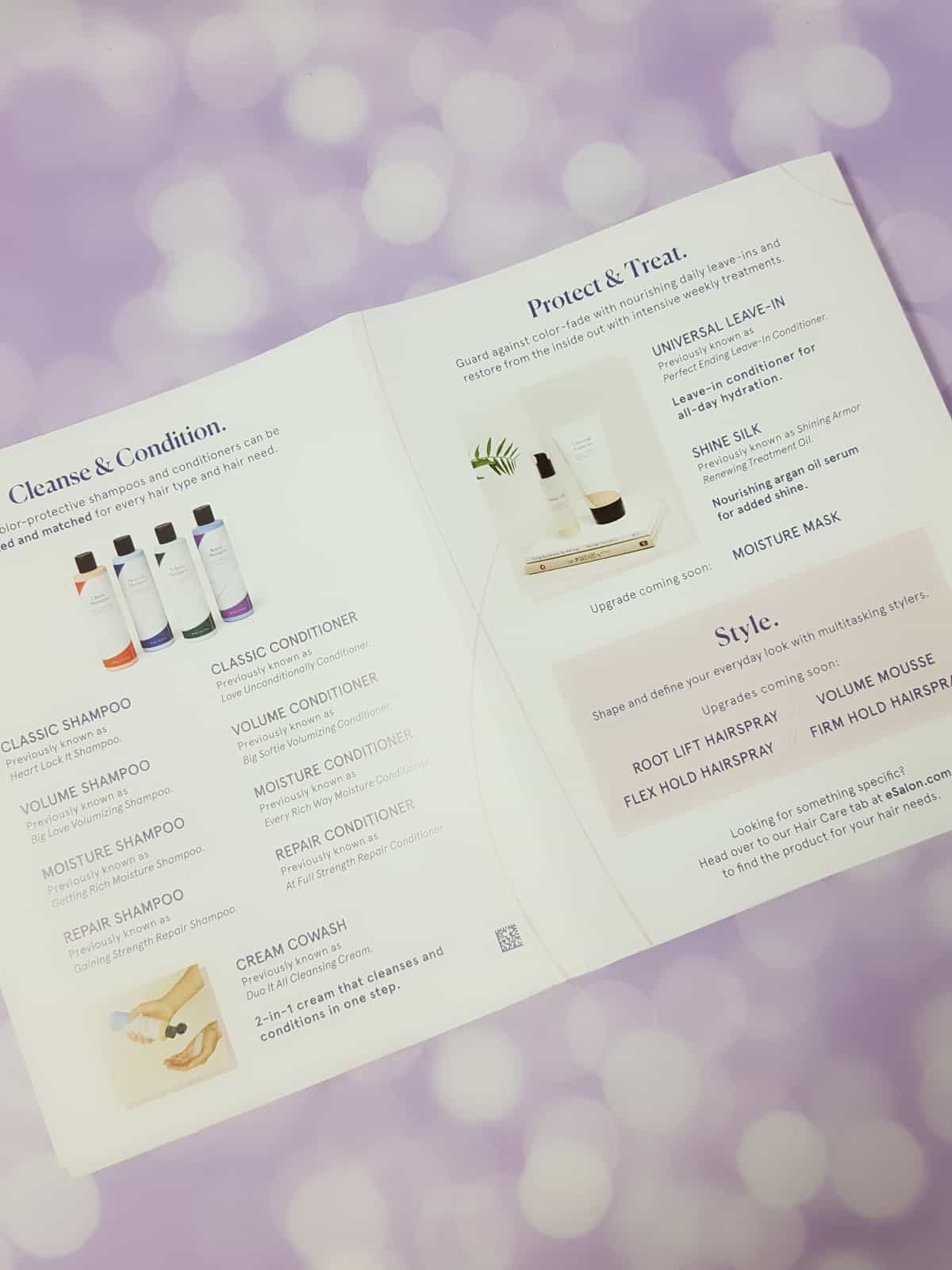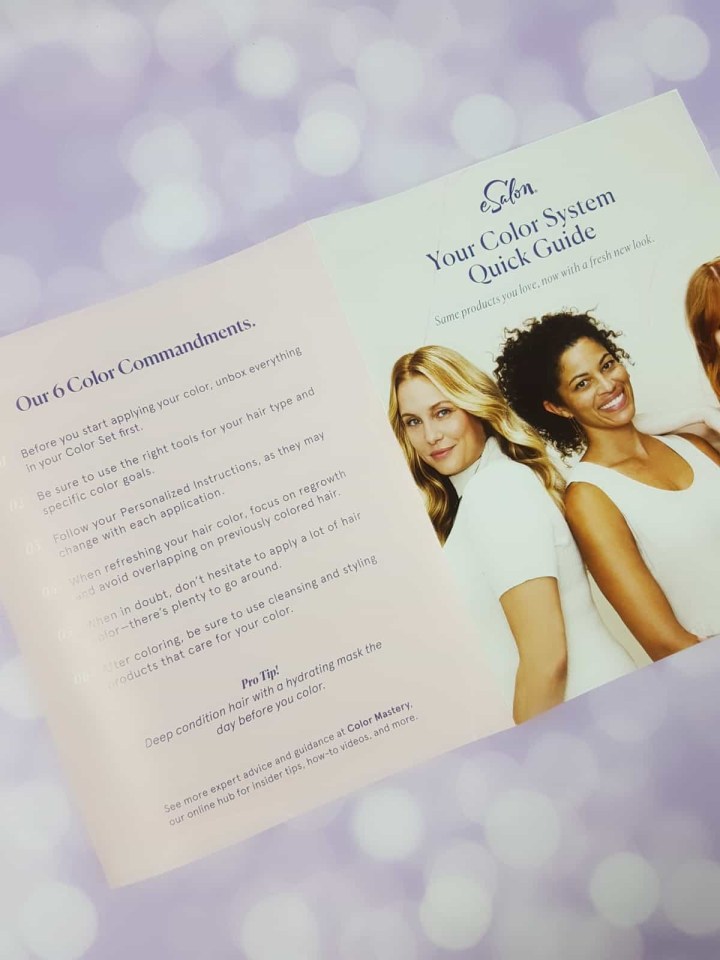 And it finishes it up with the Color Commandments.
Another great coloring session with my eSalon box. I love my hair looking awesome and the instructions are easy to follow and produce the best results. I got lots of compliments at work when I got there and everyone I meet thinks I have the best red hair. Little do they know while I do have a red tone to my hair the actual color has helped. I'm going to keep it up as long as I can and love every minute of my hair glory.
Do you color your own hair? Have you tried eSalon? You can try your first at-home color for $10 with this link – no coupon code required!