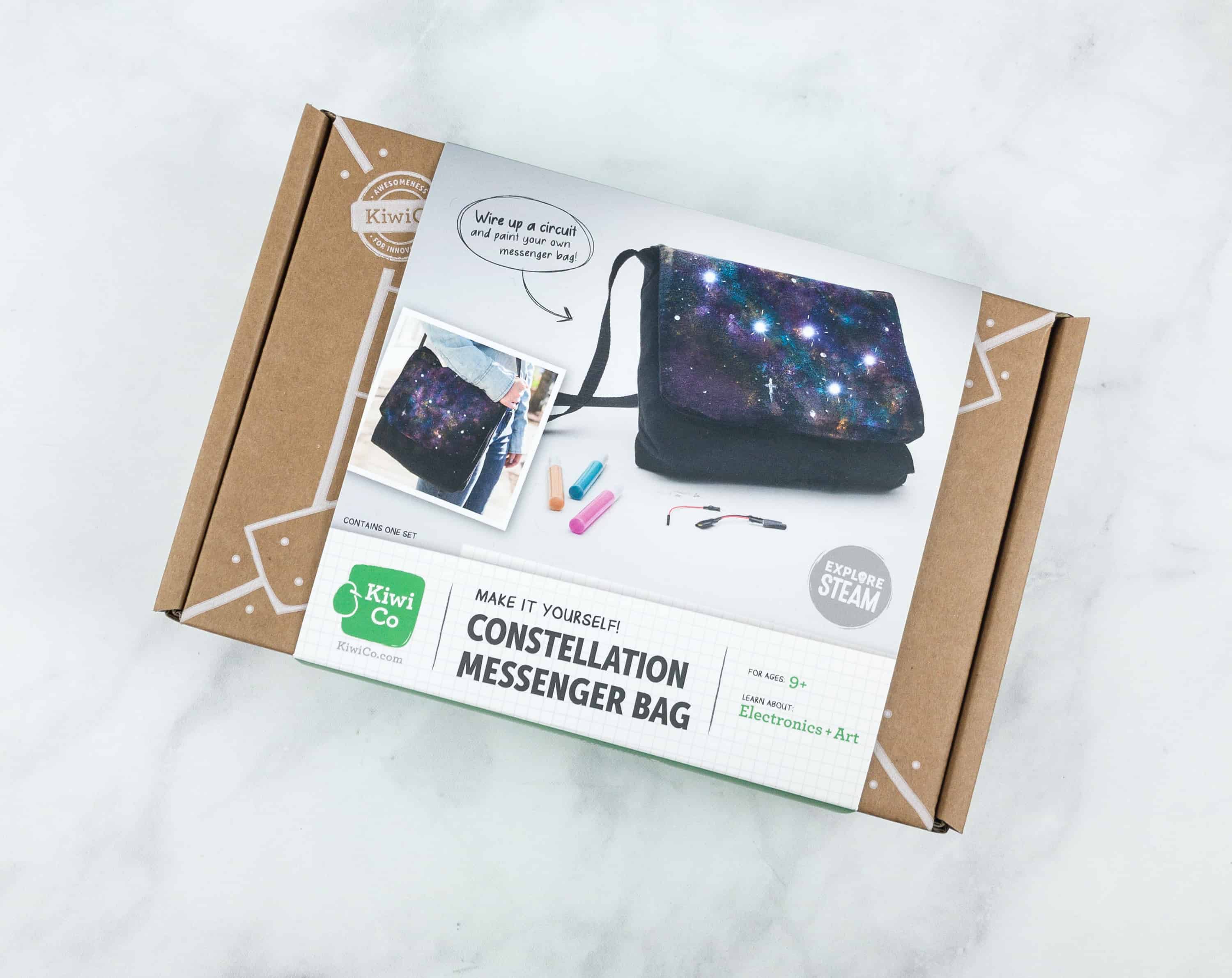 KiwiCo Family is currently offering single STEAM crates, featuring creative projects that fuse science and art! These KiwiCo STEAM Projects are ideal for kids ages 9 and above, the same age range as Doodle Crate and Tinker Crate subscriptions. All the materials are included, as well as easy-to-follow, step-by-step instructions plus clear illustrations. They even provide a series of explanations to illuminate how everything works.
This is the review of Constellation Messenger Bag, one of the new KiwiCo STEAM Projects available. It costs $29.95. The other projects are Light-Up Wire and Chalkboard & Glow Slime. You can get all three projects at once for $74.95 + free shipping.
Assemble and decorate your own personal light-up messenger bag. Learn how to build a circuit with LEDs in the shape of Cassiopeia, then use a sponge painting technique to create a beautiful galaxy effect.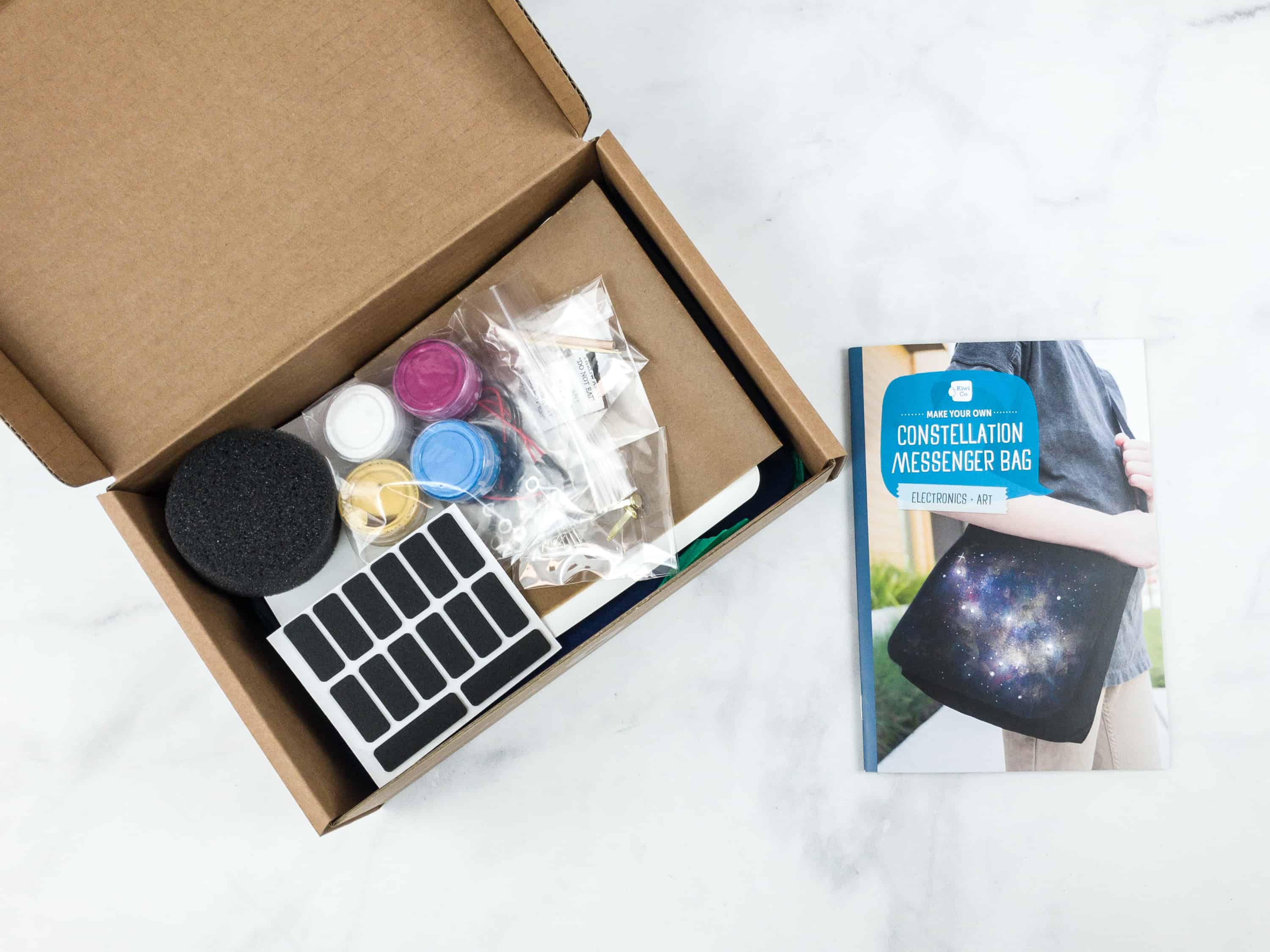 The booklet is the actual instruction booklet for the project.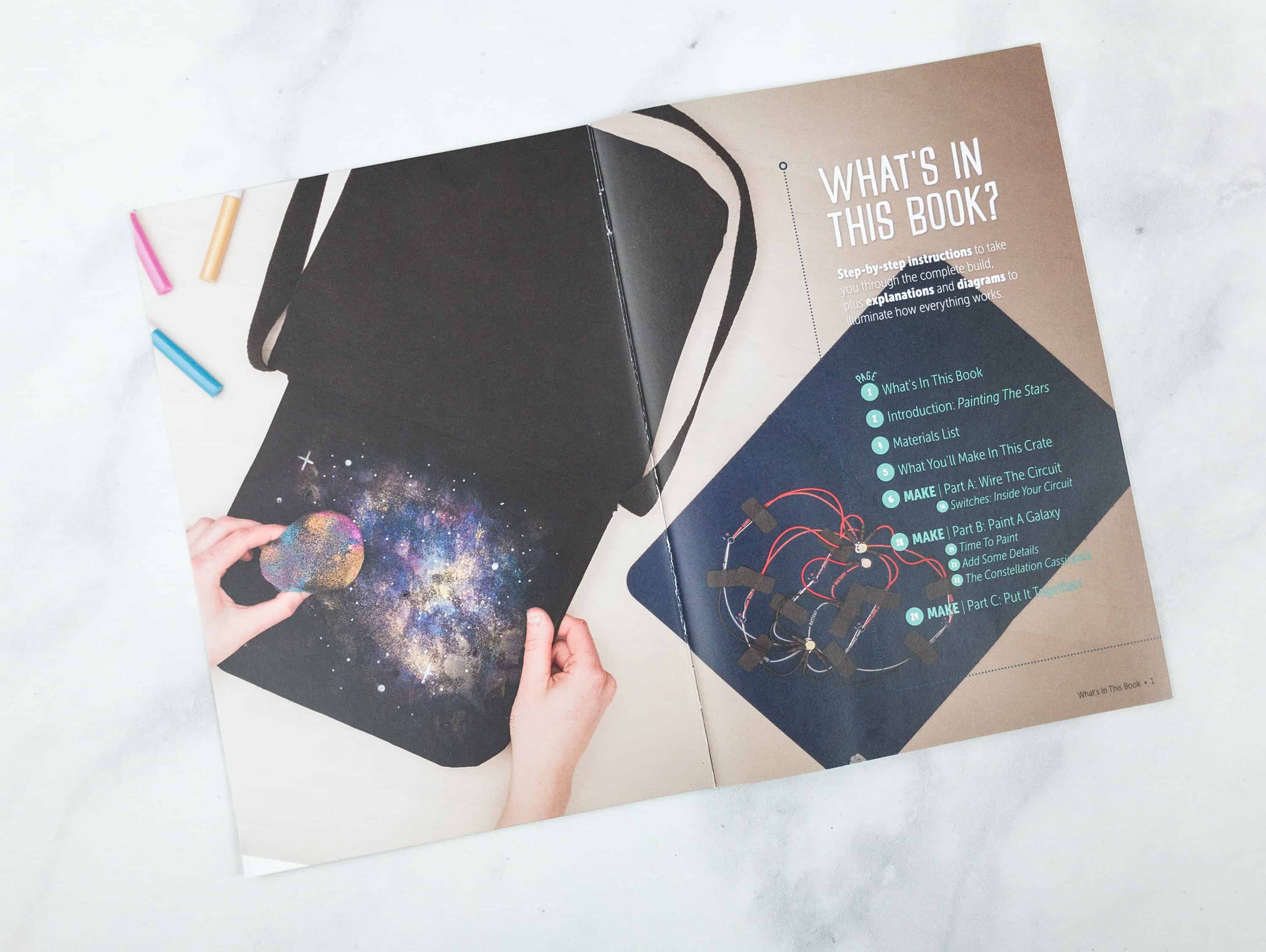 This book contains step by step instructions to assemble and decorate your own light-up messenger bag. There are also explanations and diagrams on how everything in this project works!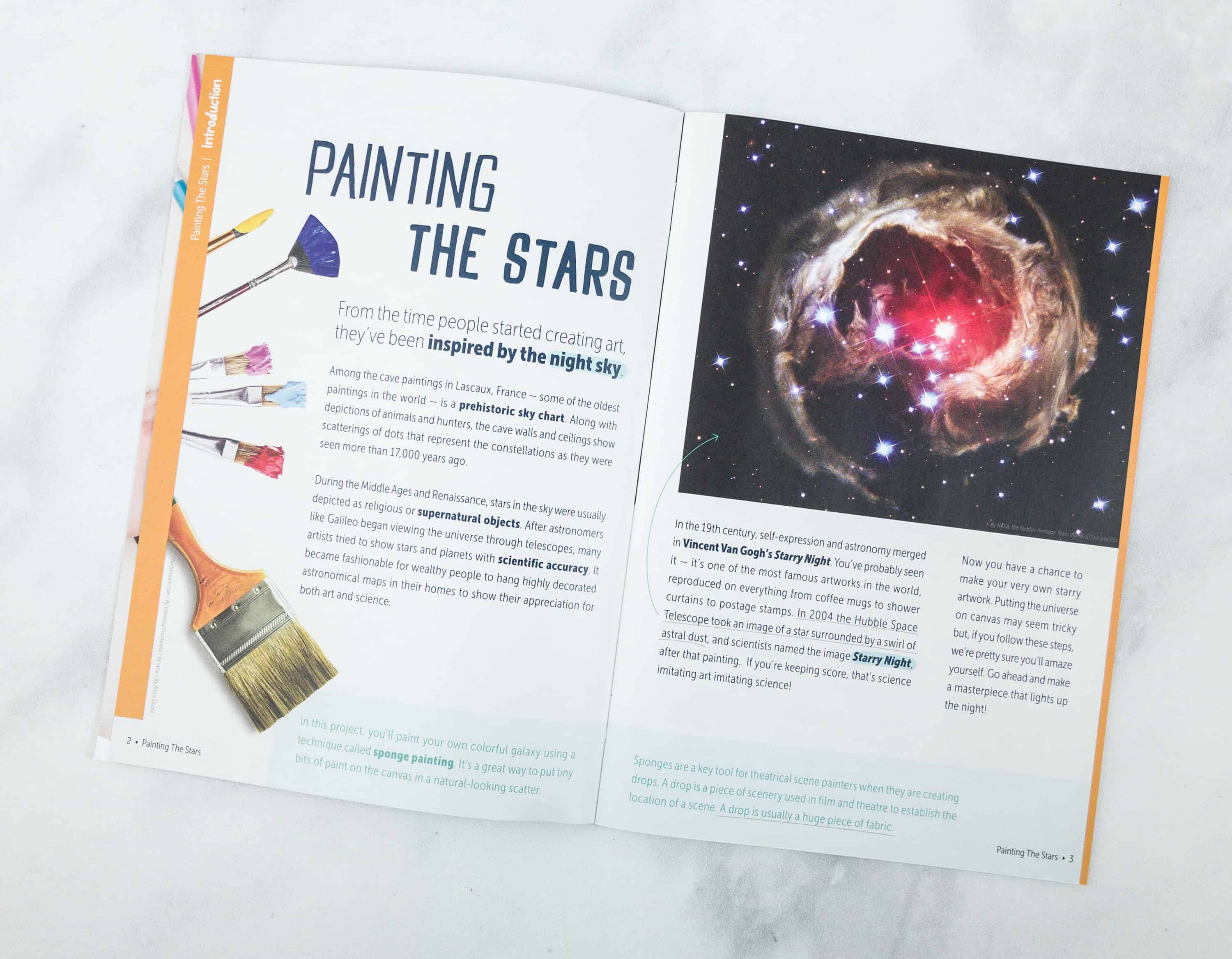 There's an article about stars and how most artists were inspired by the night sky to do their craft!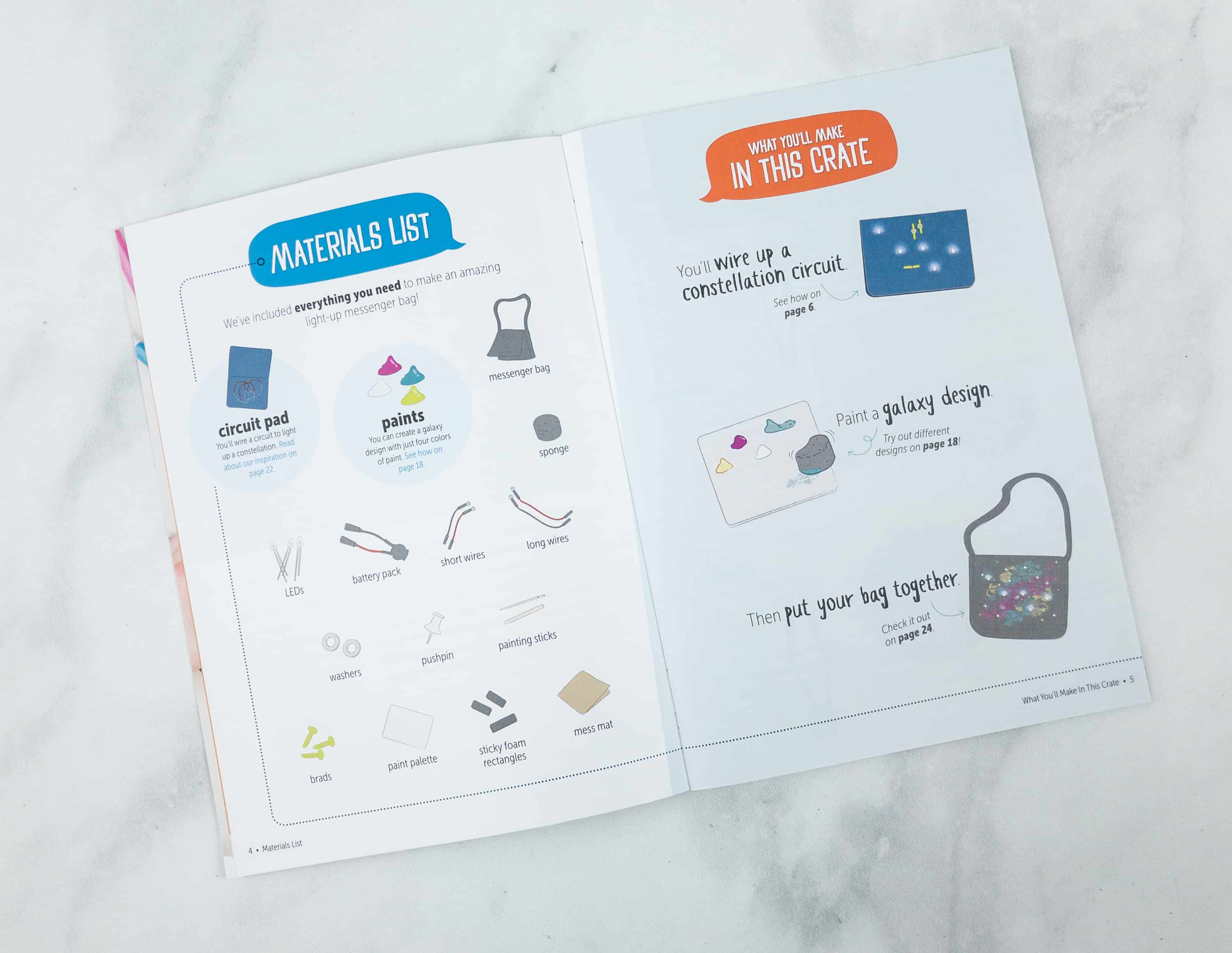 They also included a list of all the materials needed for the project. There's a circuit pad, paint, messenger bag, LEDs, battery pack, wires, washers, push pins, painting sticks, brads, paint palette, sticky foam rectangles, and a mess mat.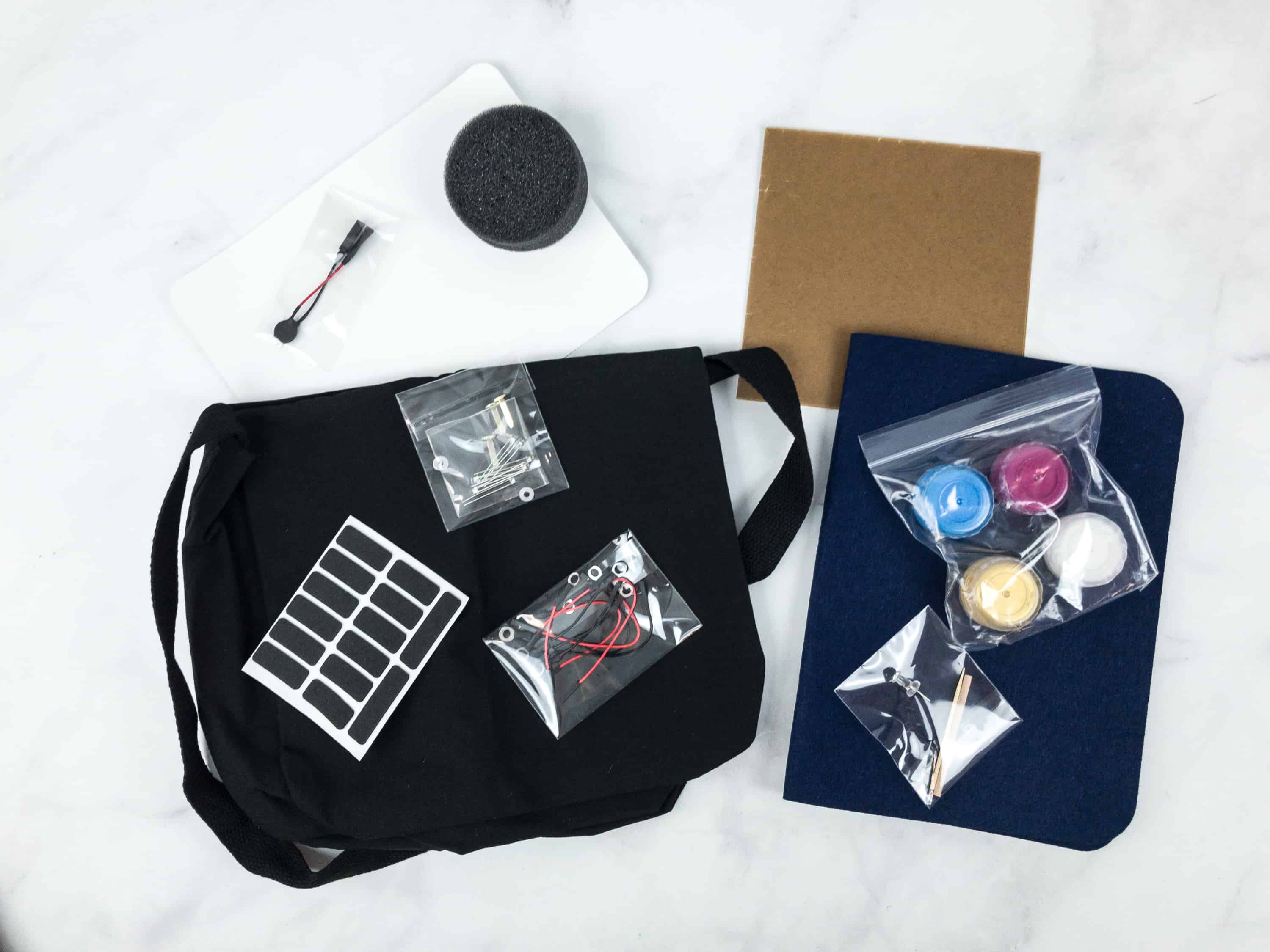 All of the craft supplies from the crate. Usually, you only need a pair of scissors from home, but often the pieces are pre-cut, scored, or otherwise prepared for you already.
Here's Part A! The first thing we need to do is to wire the circuit for the LED lights.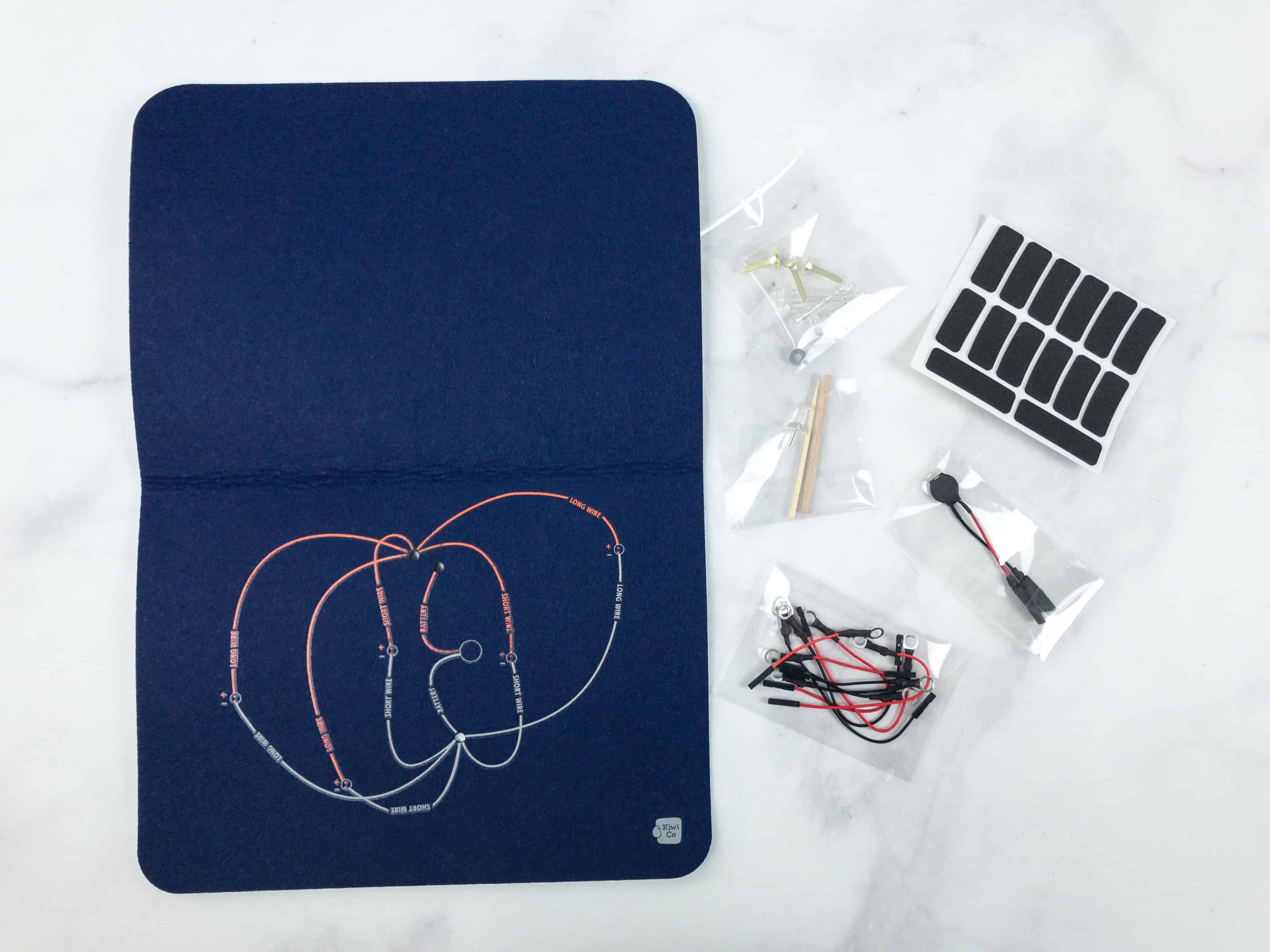 The circuit pad is where we will assemble them.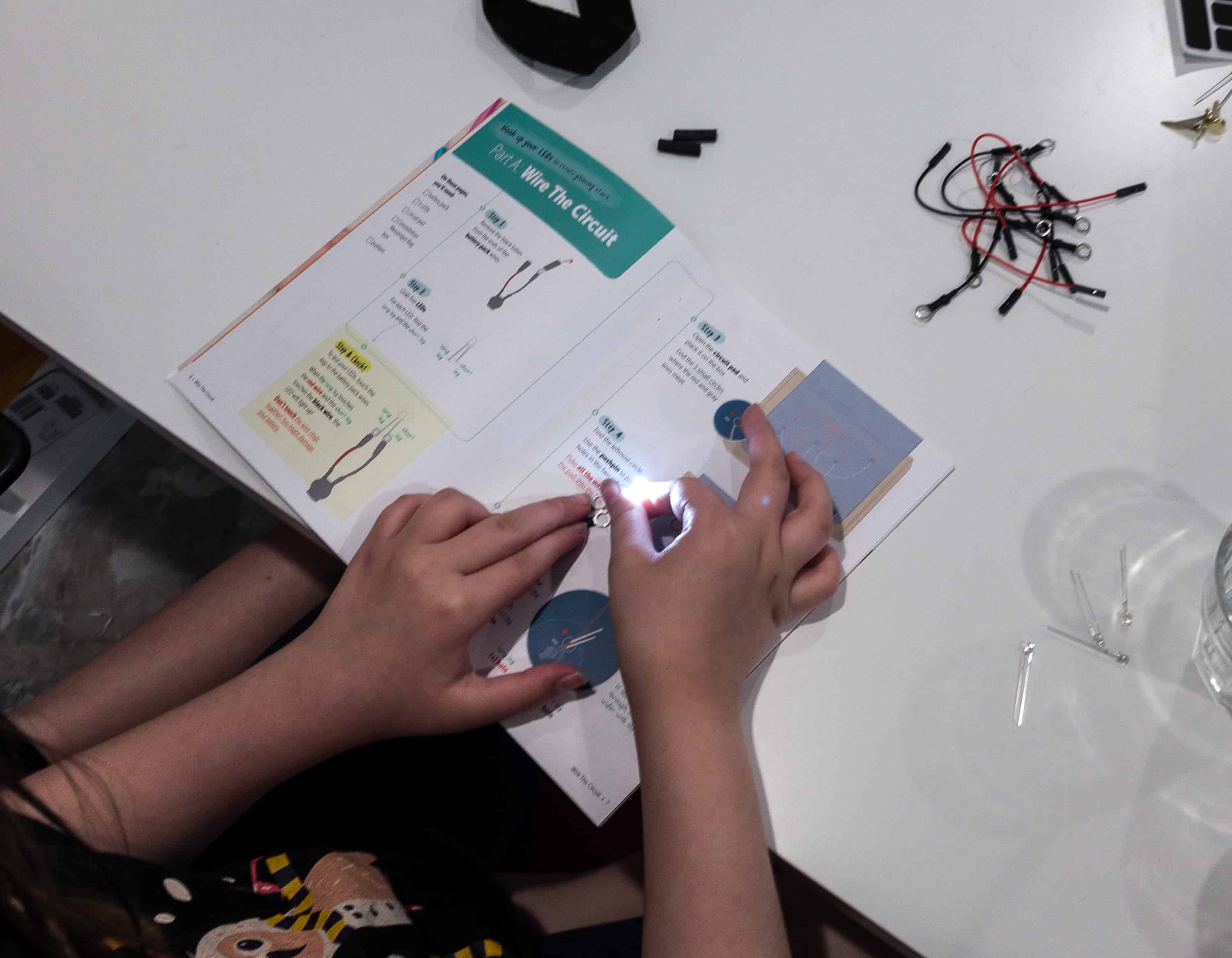 After following the steps thoroughly, my daughter was able to light the LEDs up! They're ready to get wired.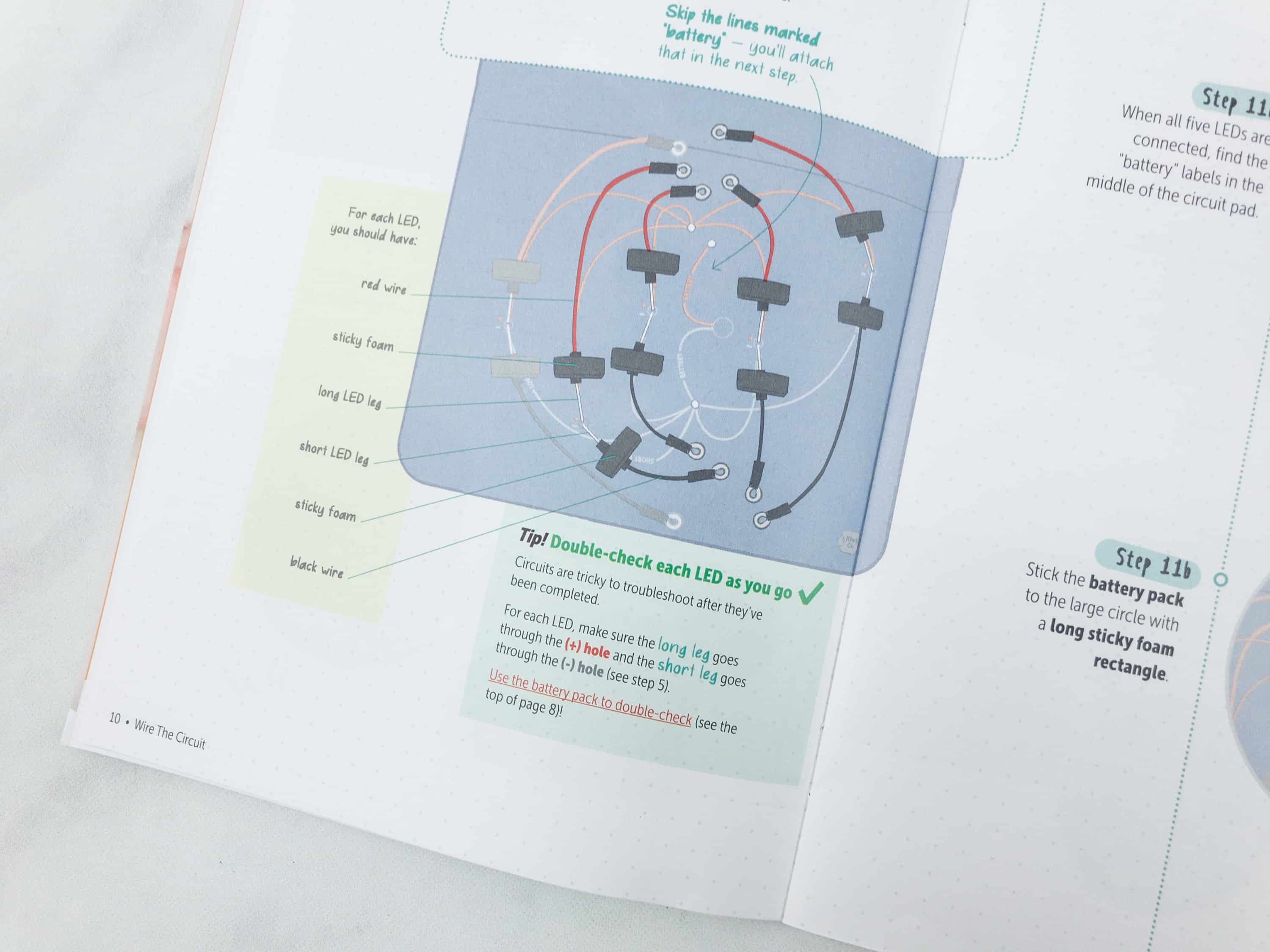 As you go, double check each LED as circuits are tricky to troubleshoot after they've been completed.
Connecting the wires and making the lights work may look complicated but it is really fun!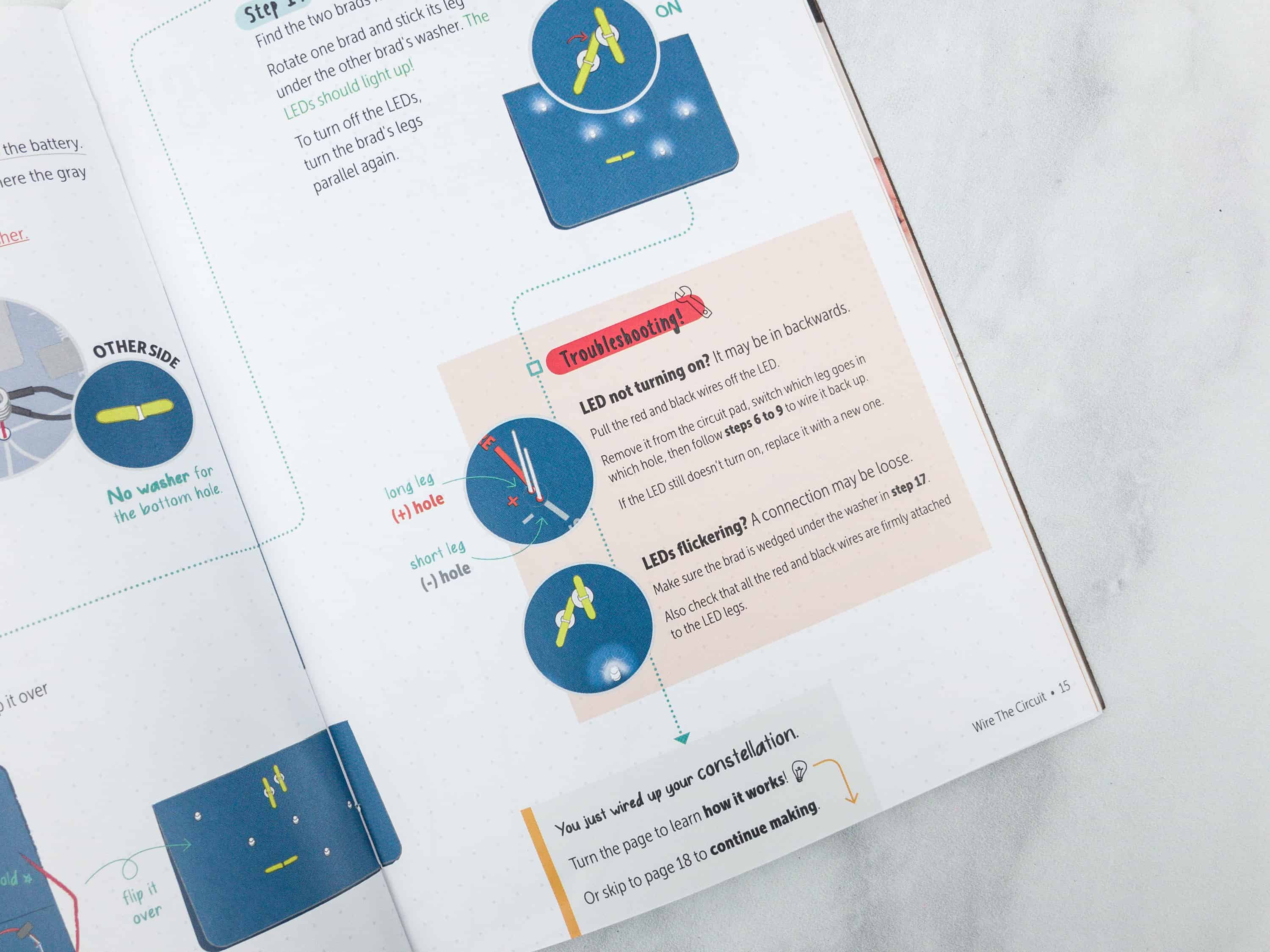 If the LEDs are not turning on, it may be in backwards. To troubleshoot, just remove it from the circuit pad, switch which leg goes in which one, and wire it back up (steps 6 to 9). If it still doesn't work, replace it with a new one.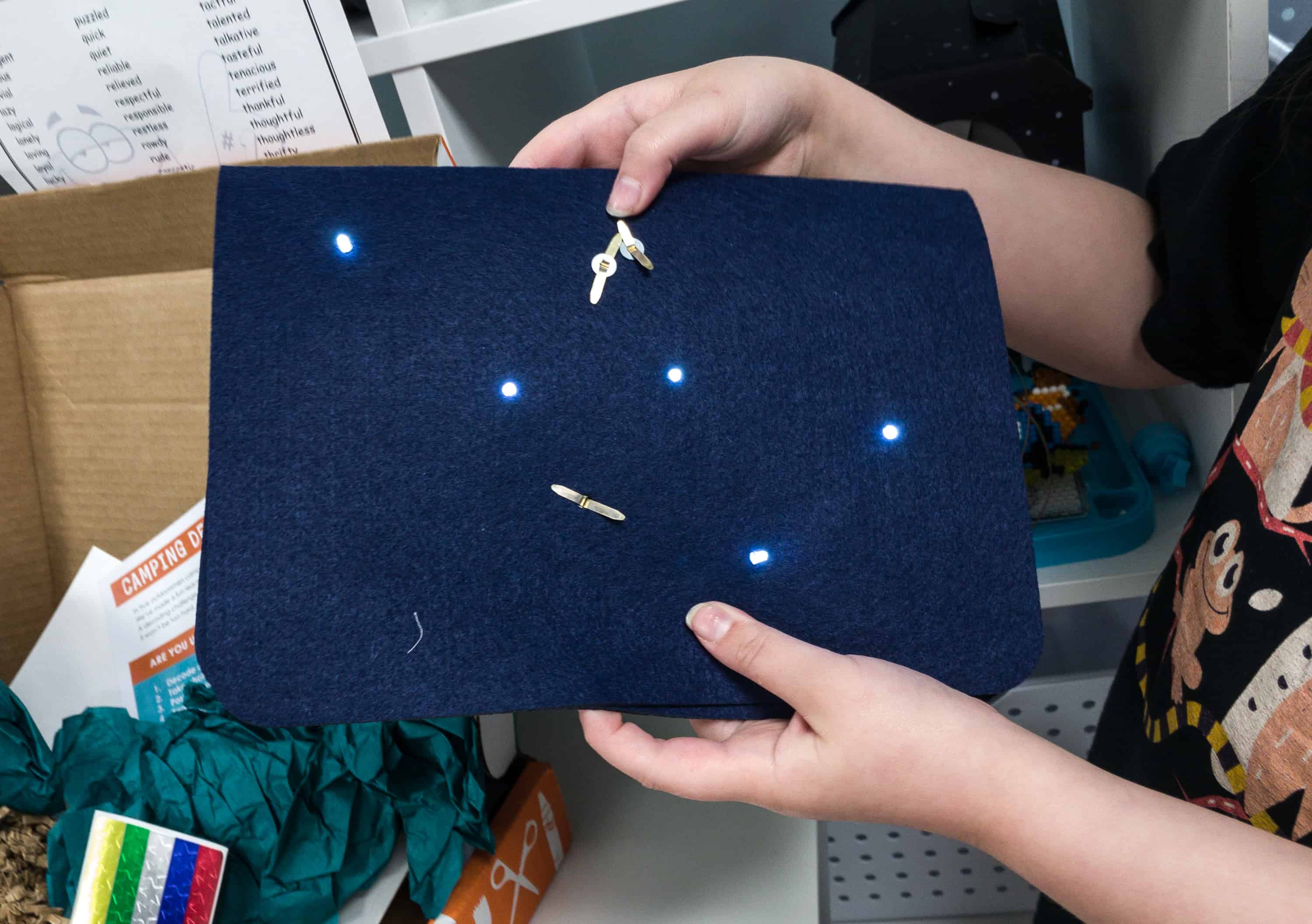 The felt pad LED assembly is ready to go.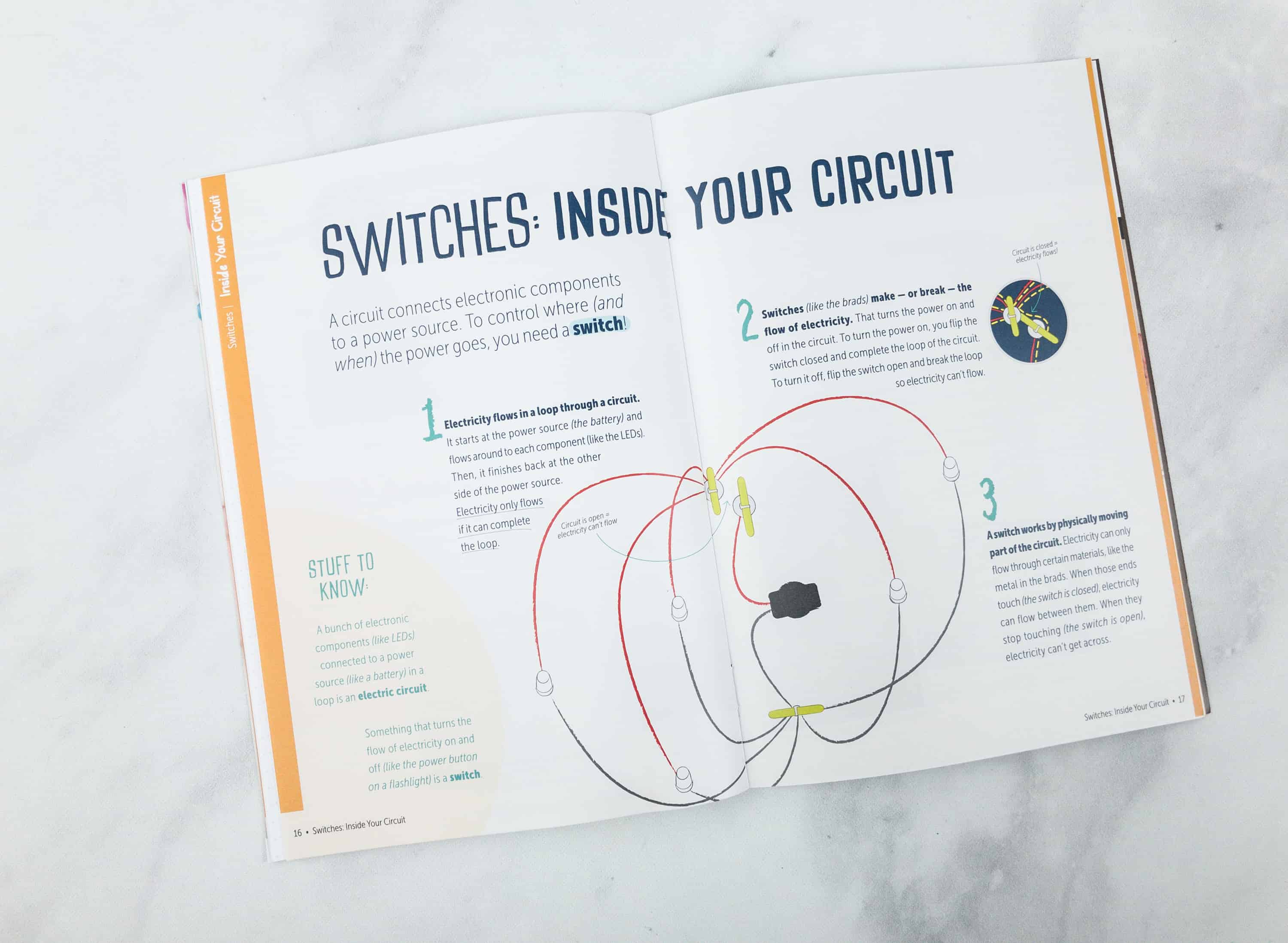 The booklet also provided information about switches and what's inside your circuit and how it all works.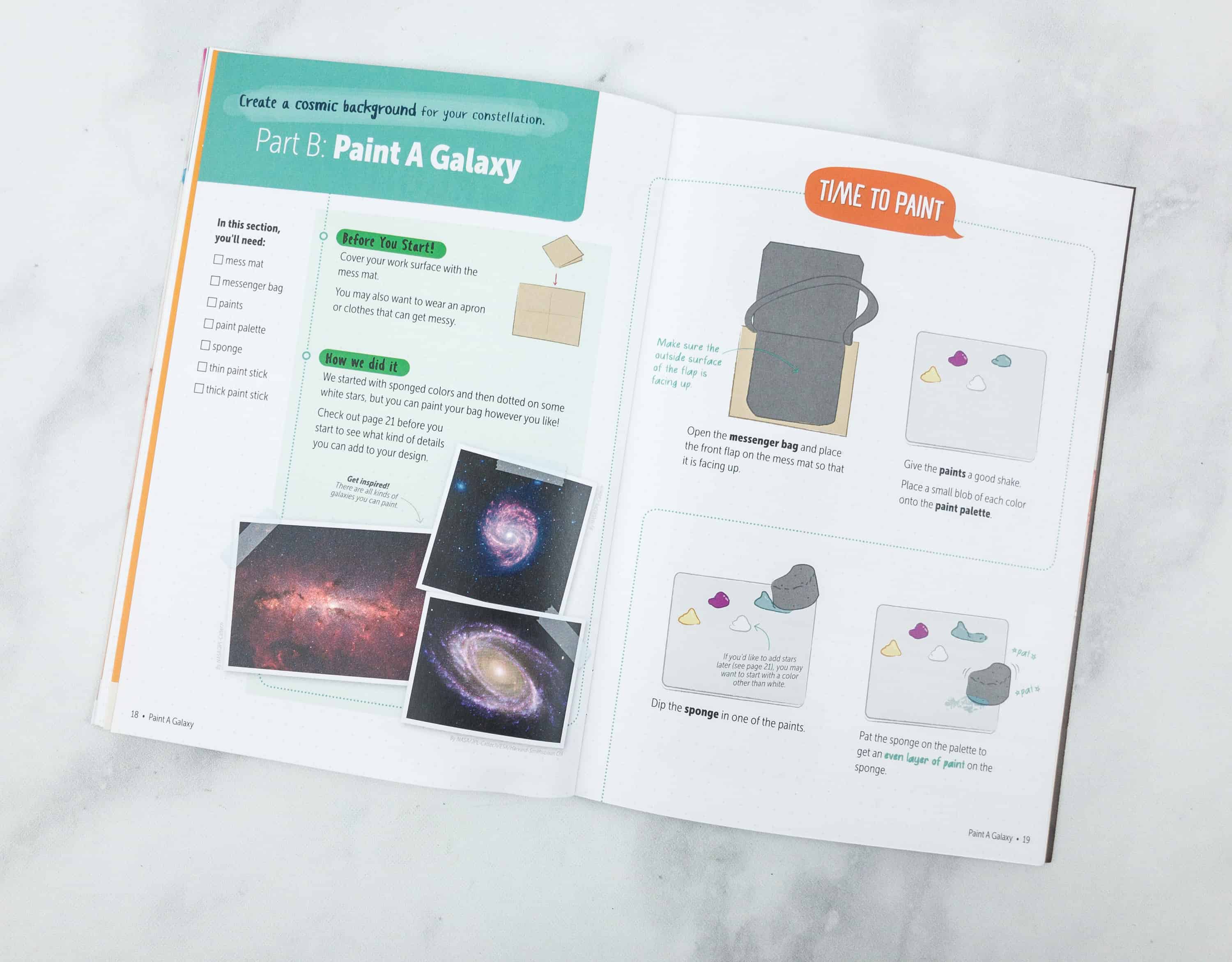 For Part B, we'll have to paint the galaxy!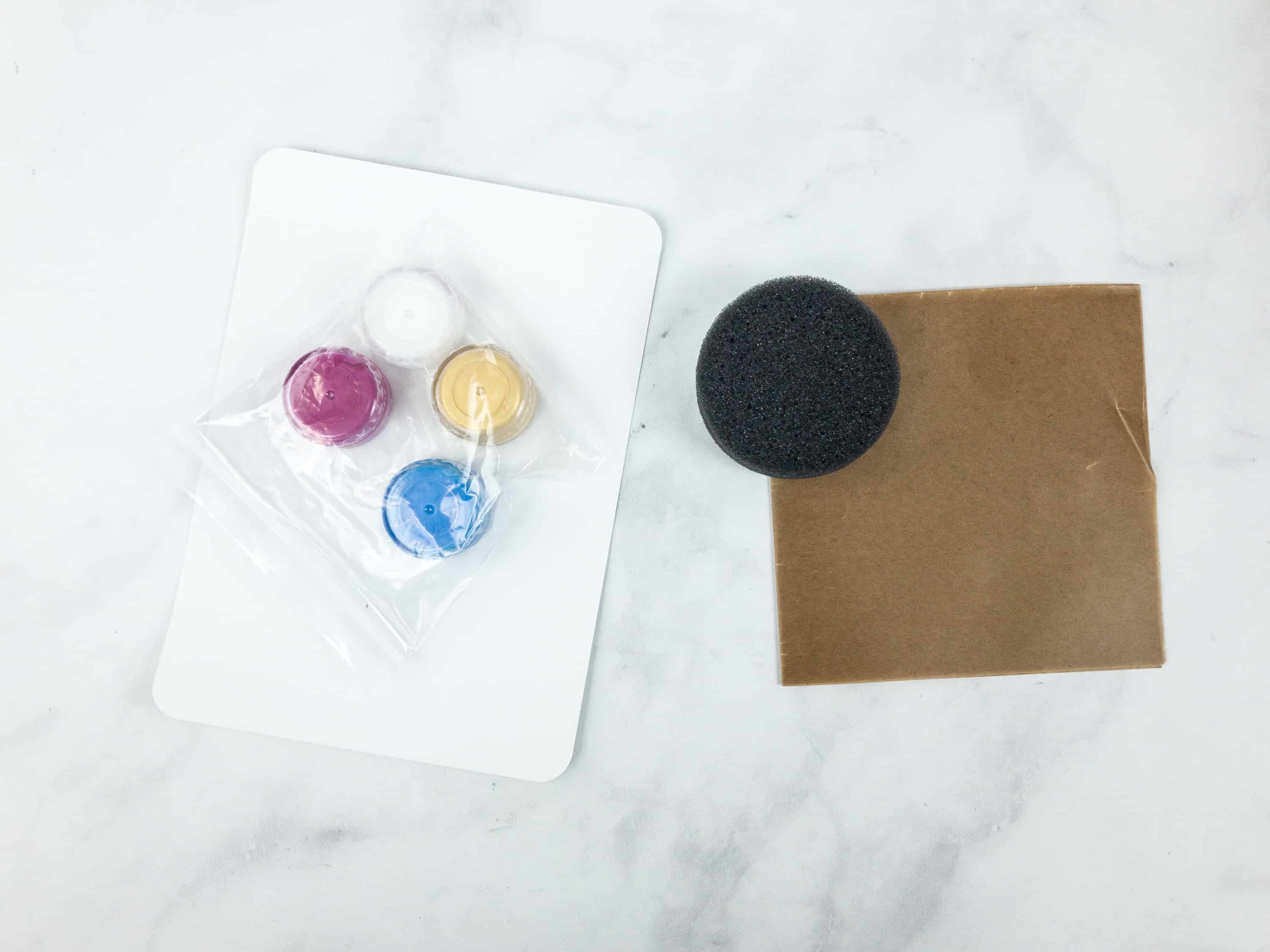 This is where the paints, sponge and the mess mat comes into play.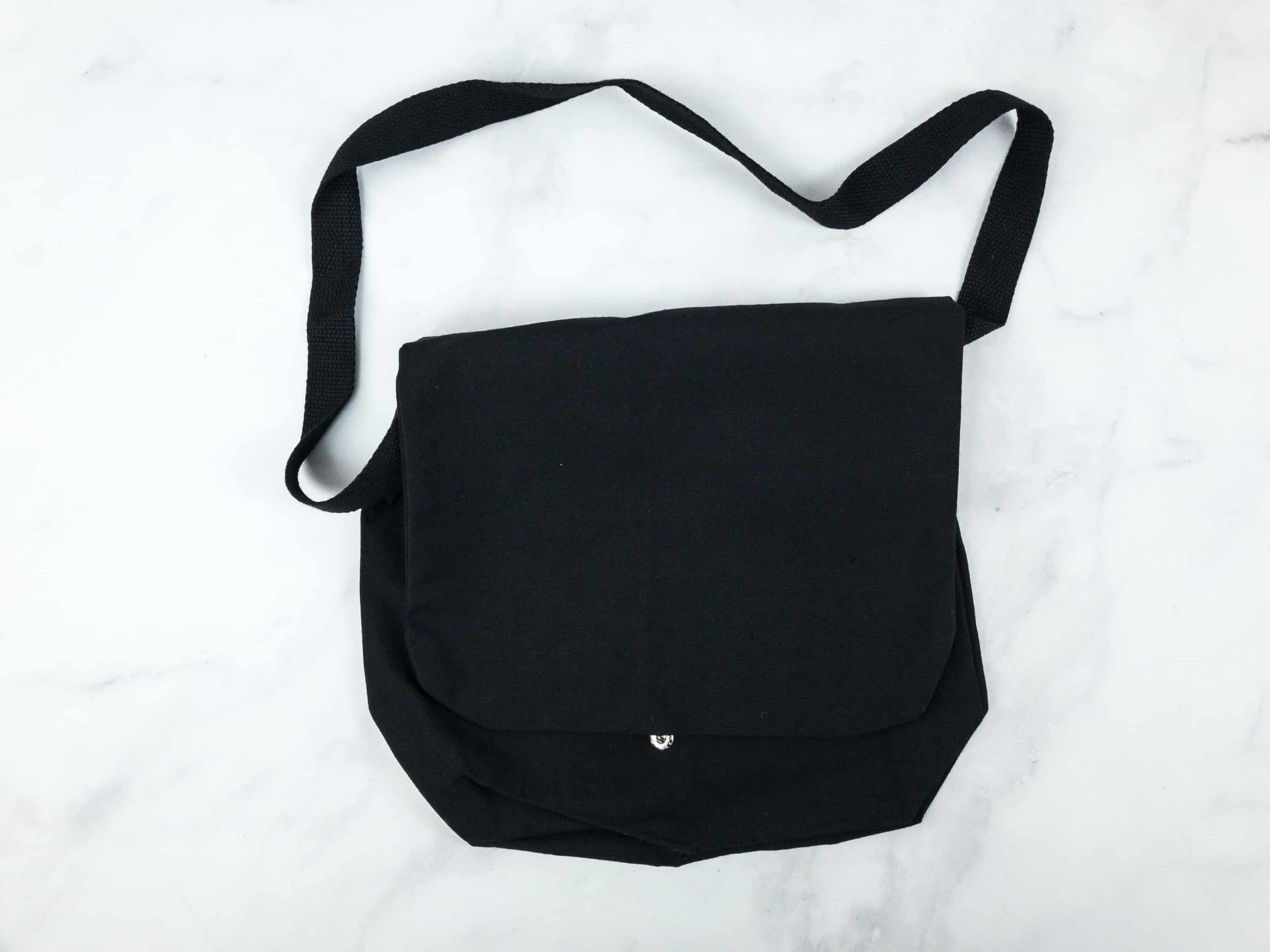 Make sure that the outside surface of the flap is facing up.
My daughter started patting the paint-dipped sponge to create the galaxy.
It's looking great. The combination of the colors plus the sponge effect creates this cool looking system of stars!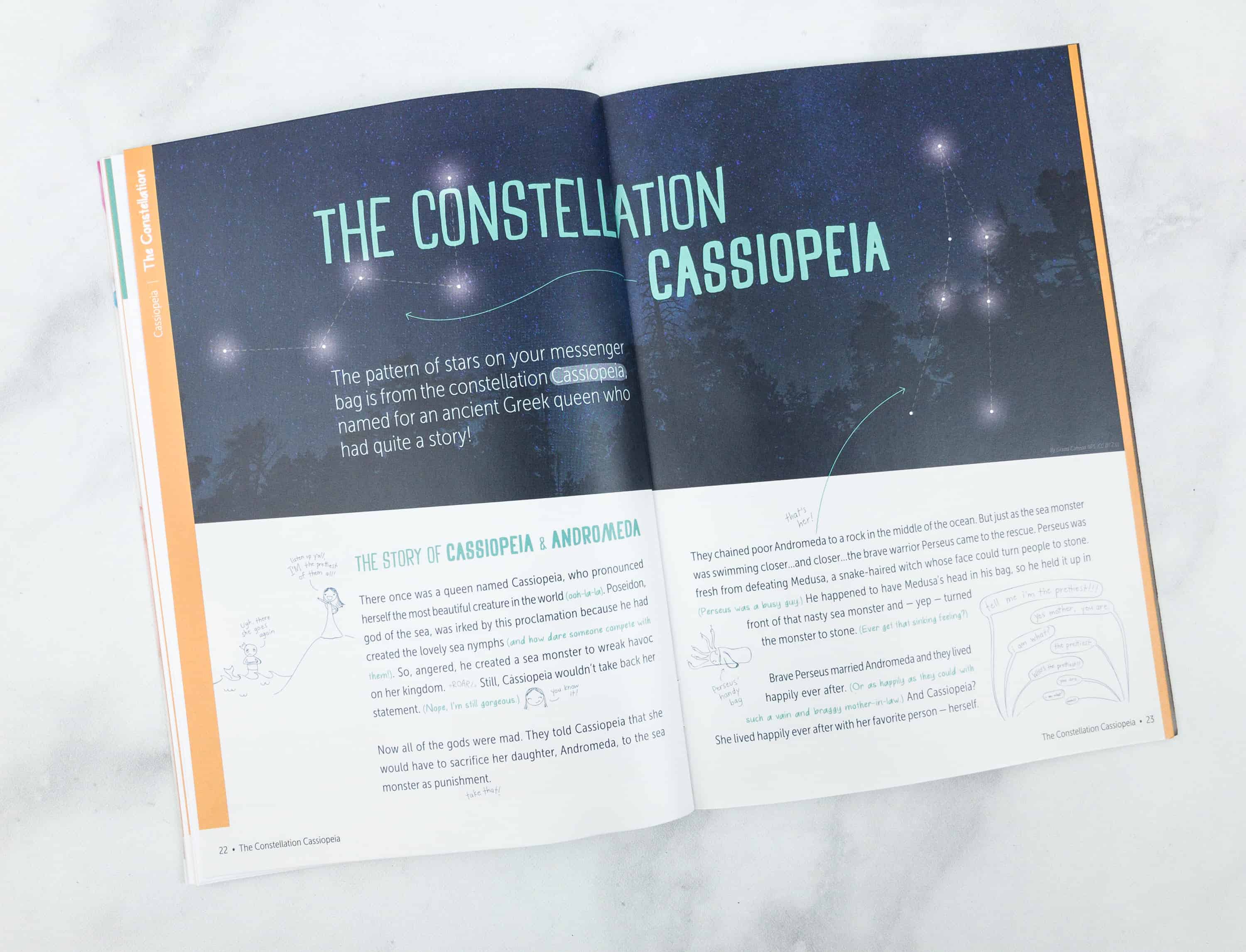 Cassiopeia is the featured pattern of stars in this messenger bag. This constellation is named after the Greek Queen who boasted about her unrivaled beauty.
Now, it's time to put the bag and the circuit pad together!
After lighting the LEDs on the circuit pad and turning it over, it's time to slide it in the pocket located at the bag's front flap.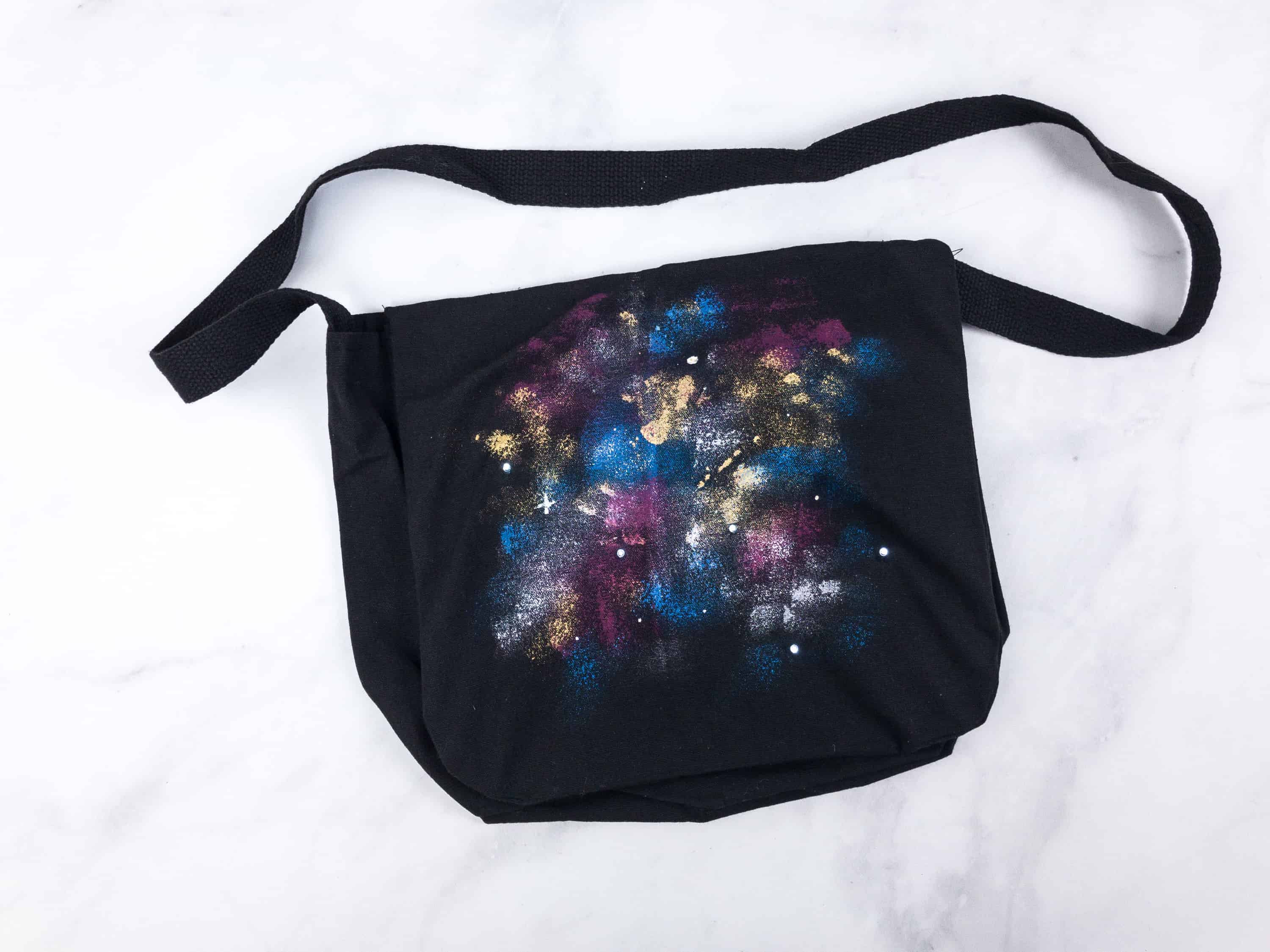 It's all looking good. My daughter is ready to rock this bag!
You can see Cassiopeia lighting up the galaxy!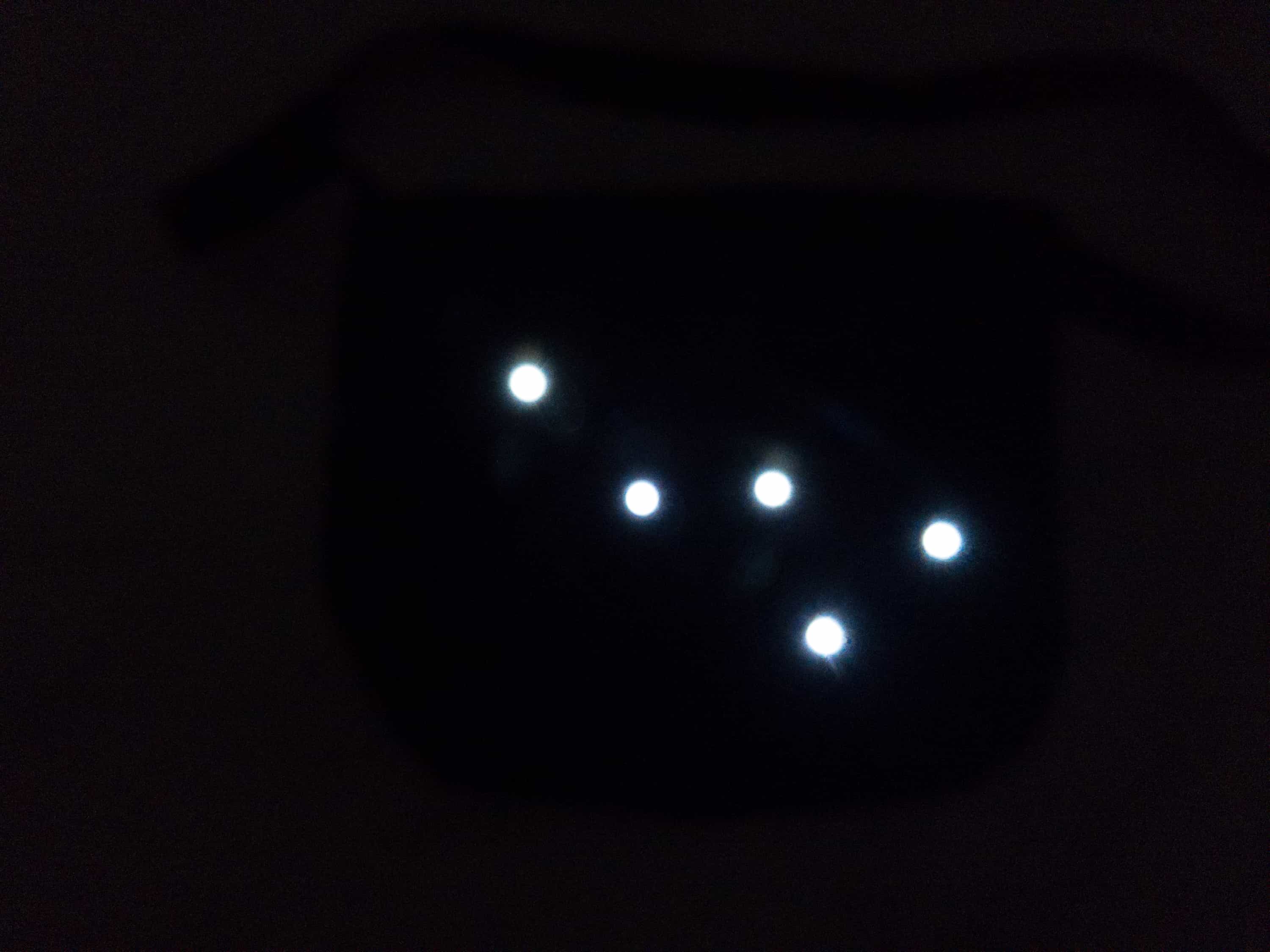 The LEDs shine really bright.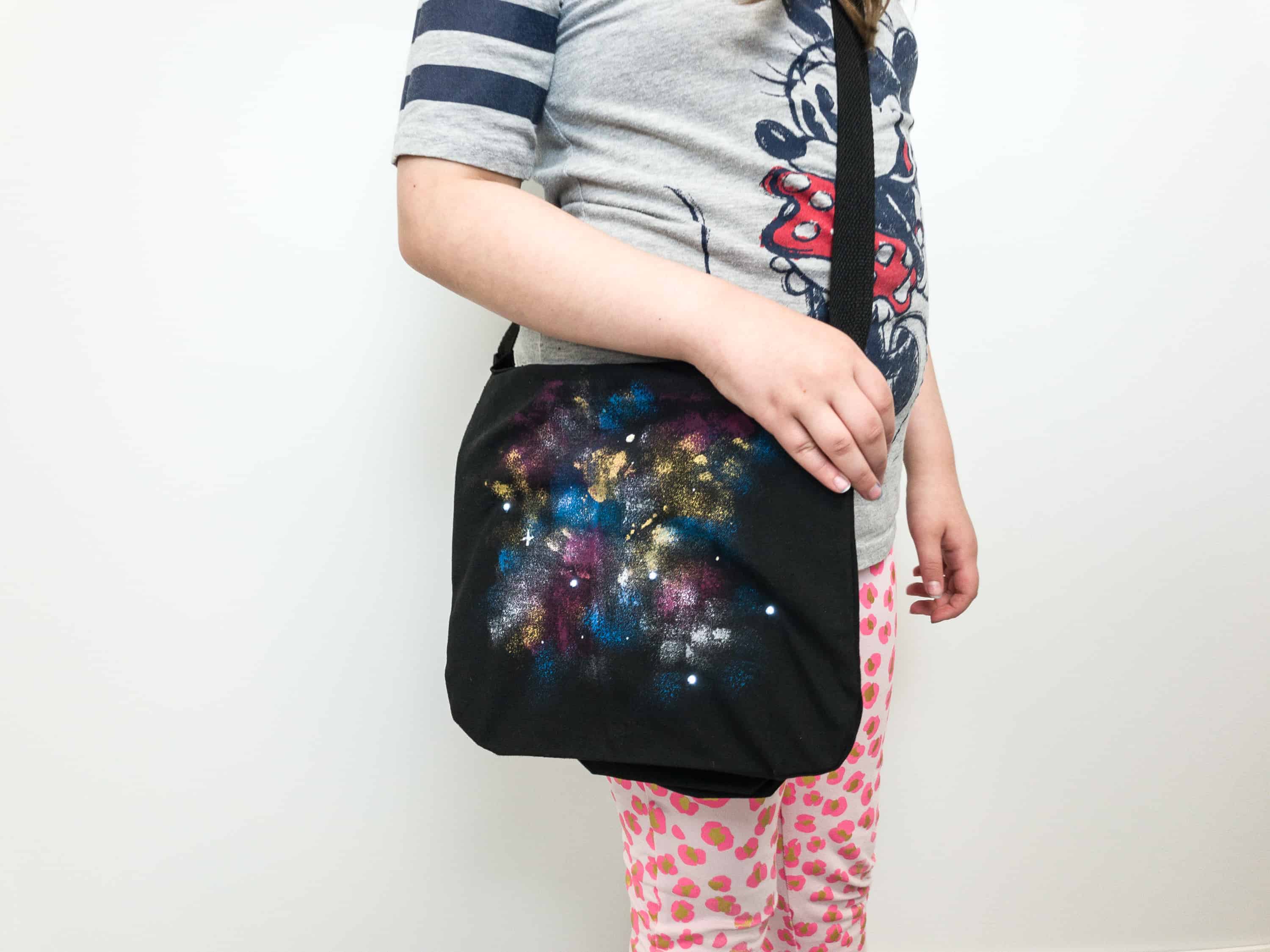 My daughter is satisfied with her finished product – she said she absolutely loves it. We really didn't need to provide any help with this project at all – the most input I gave was a tip on how to hold the sponge to present a rounded area – she did all the electronics work herself.
Aside from the pretty end product from this crate, this is such a cool and fun way to introduce the galaxy to the kids. There are lots of constellations in the sky, and it's cool that they chose Cassiopeia to be the featured design of this bag. Also, I like how each and every component or part of the project is explained in the mini booklet and they even provided diagrams for the kids to easily and fully understand each concept. If you're looking for an activity box that will help you introduce some science and art to your kids, KiwiCo STEAM projects is a fantastic STEAM activity.
What do you think of the KiwiCo STEAM Constellation Bag project? You can pick up this project here. If you want more, use this link to save 30% on your first box of Tinker Crate or Doodle Crate!