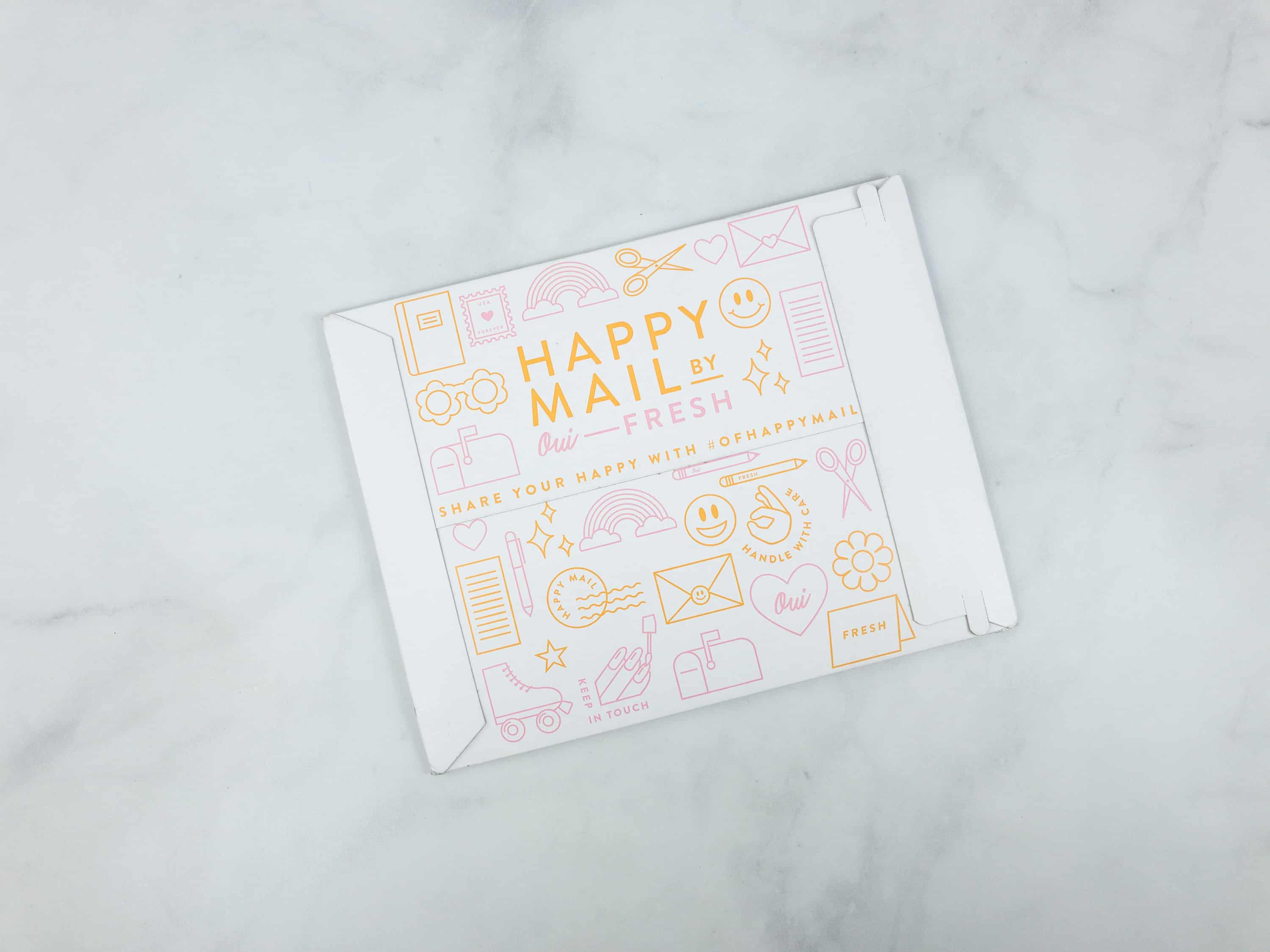 Happy Mail is a monthly stationery subscription. Subscribers get $50 (retail value) of stationery for $27 per month. You also get extra goodies like notepads, stickers, journals, and other goodies.
NOTE: Last June 2017, they announced that two subscriptions under A Beautiful Mess are ending — Messy Box and Happy Mail. BUT Happy Mail is now back under Oui Fresh.
The cards from Happy Mail are printed and not letterpress.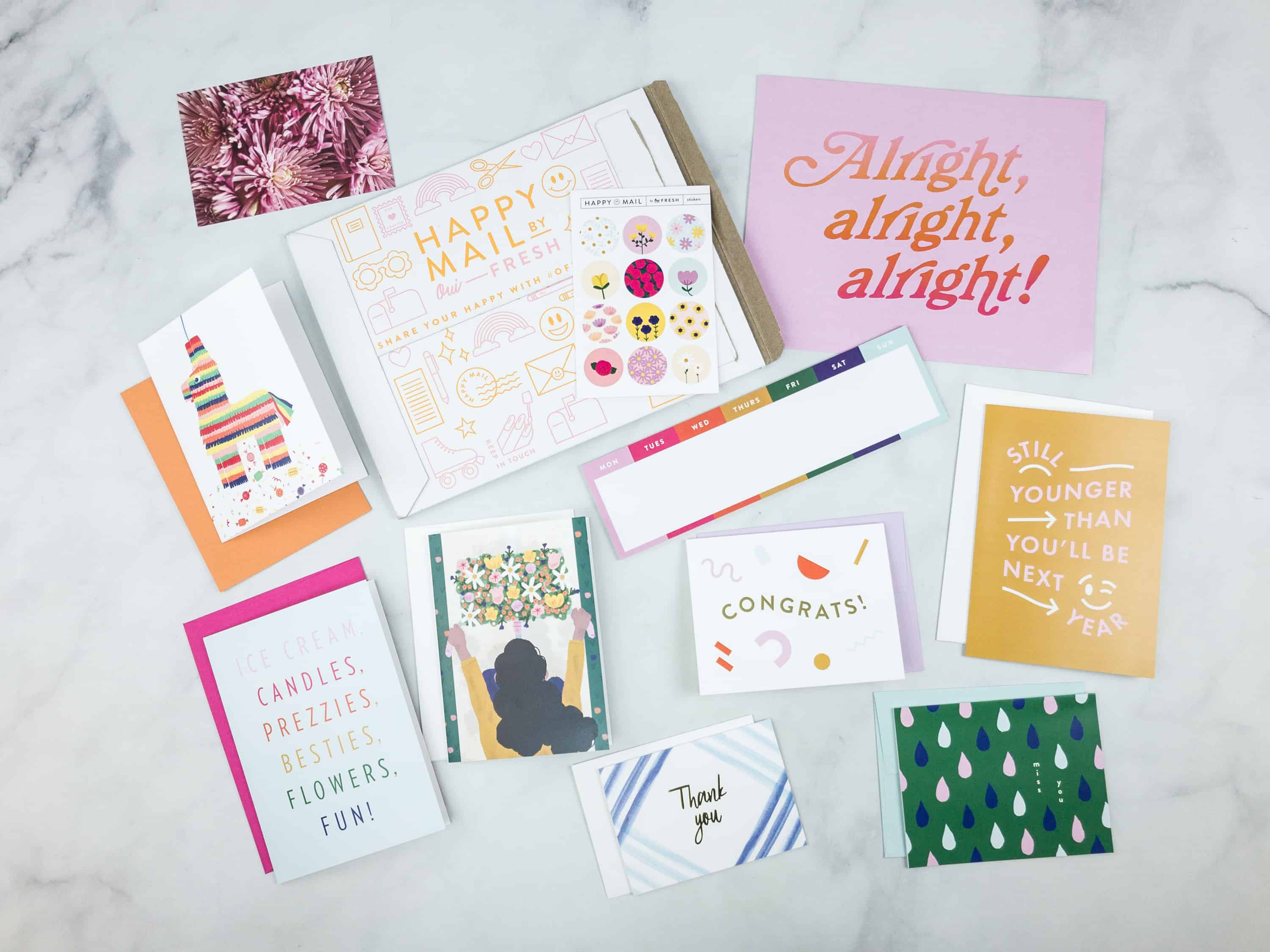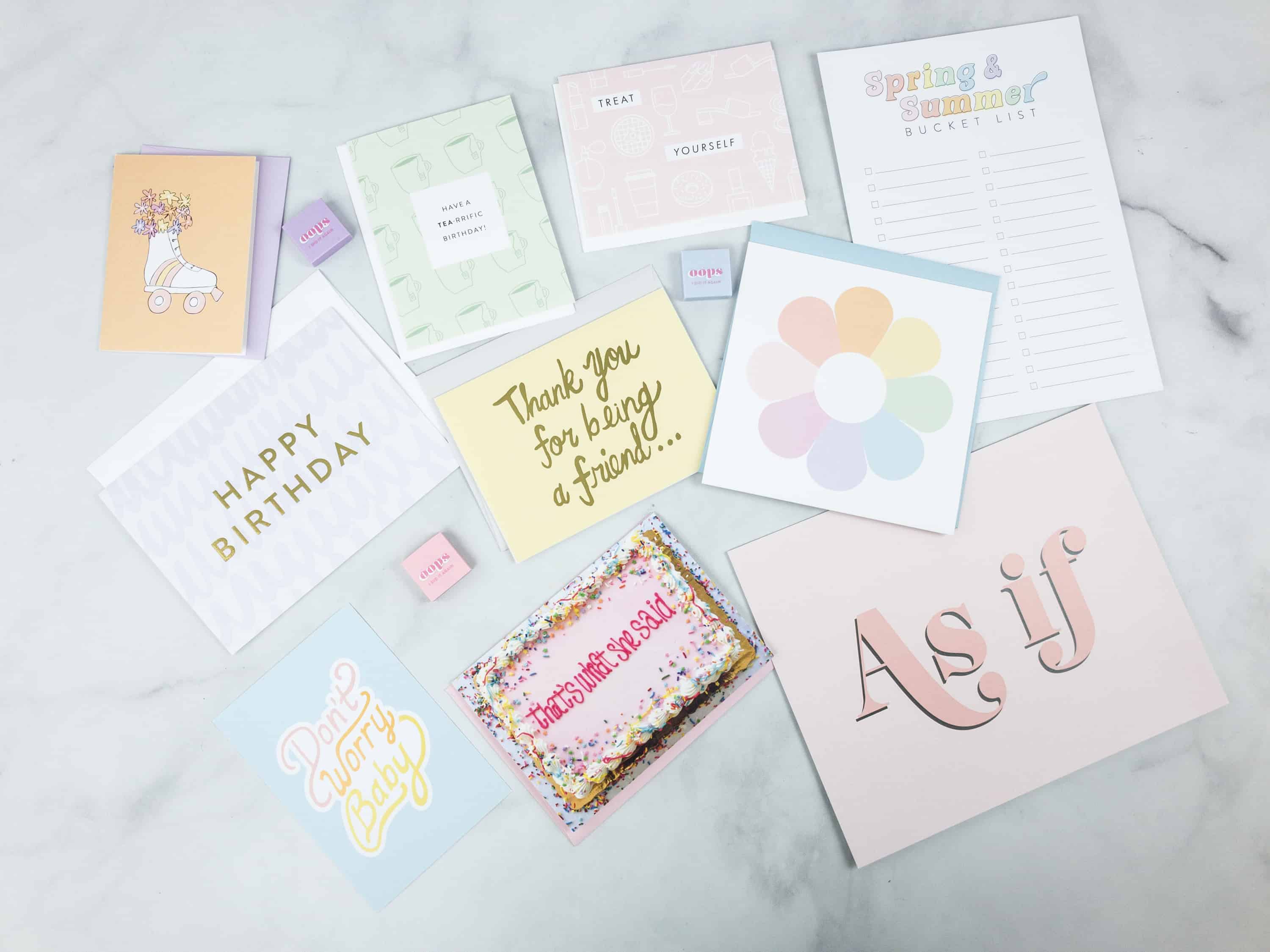 Everything I received for May 2018!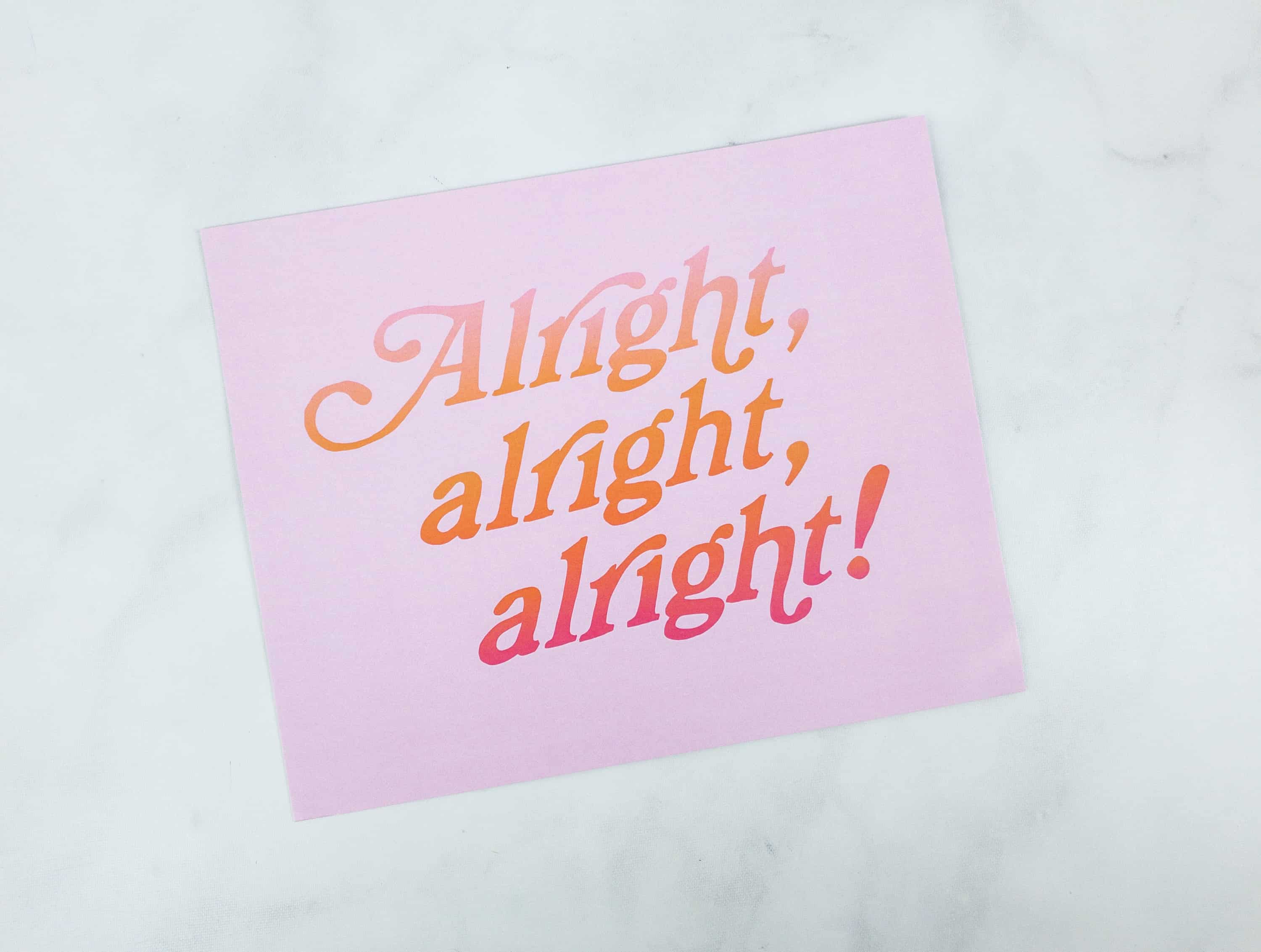 Alright, Alright, Alright! Poster. The poster features Matthew McConaughey's catchphrase on Dazed and Confused! I love the gradient that they used on the text. It's definitely giving me some retro vibes.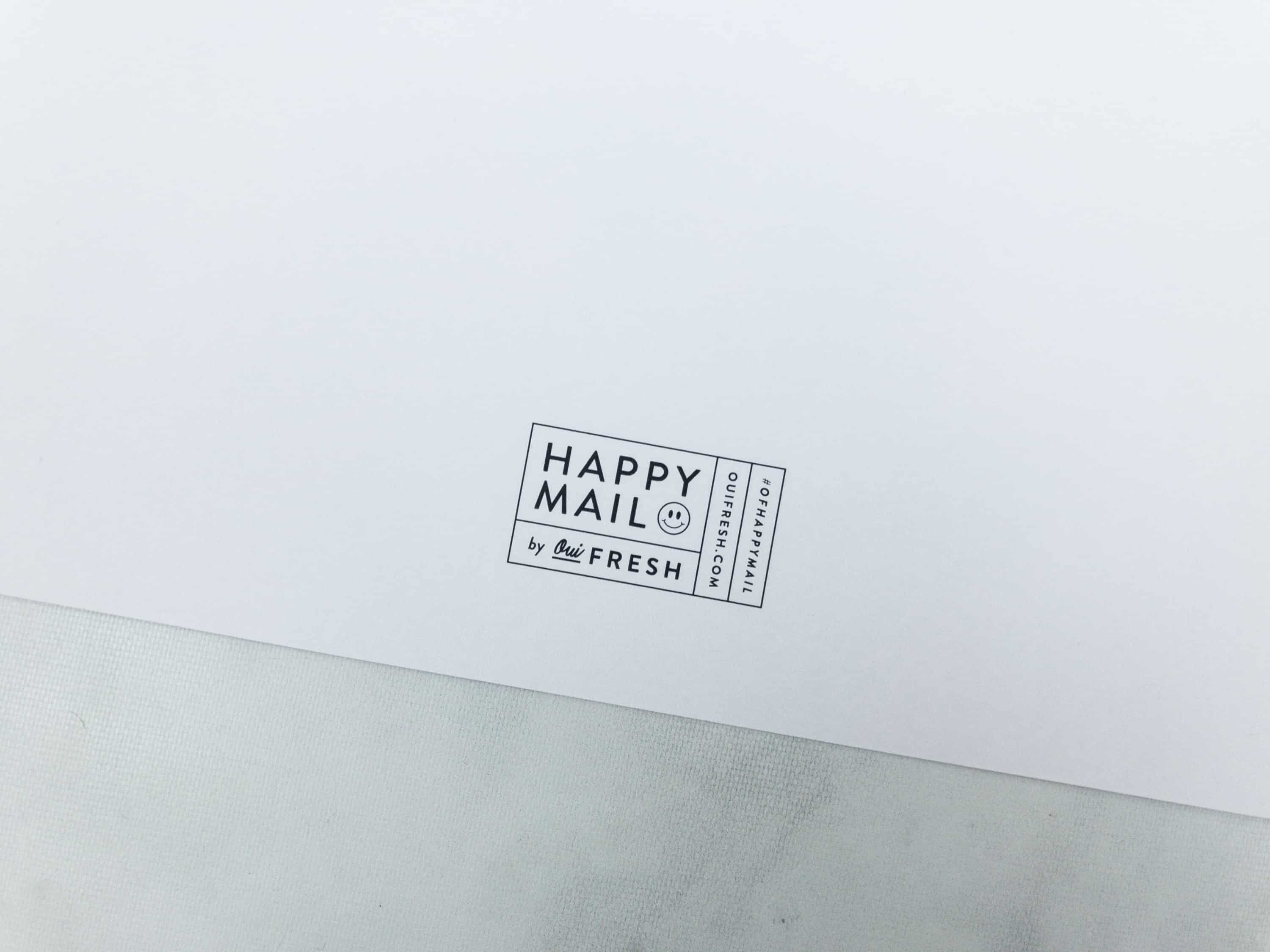 At the back of the poster is Happy Mail's logo.

Weekly Planner Notepad. It's a colorful weekly planner that makes organizing the week's tasks easier. It's great whether for work, for school, and for all other things that keep you busy.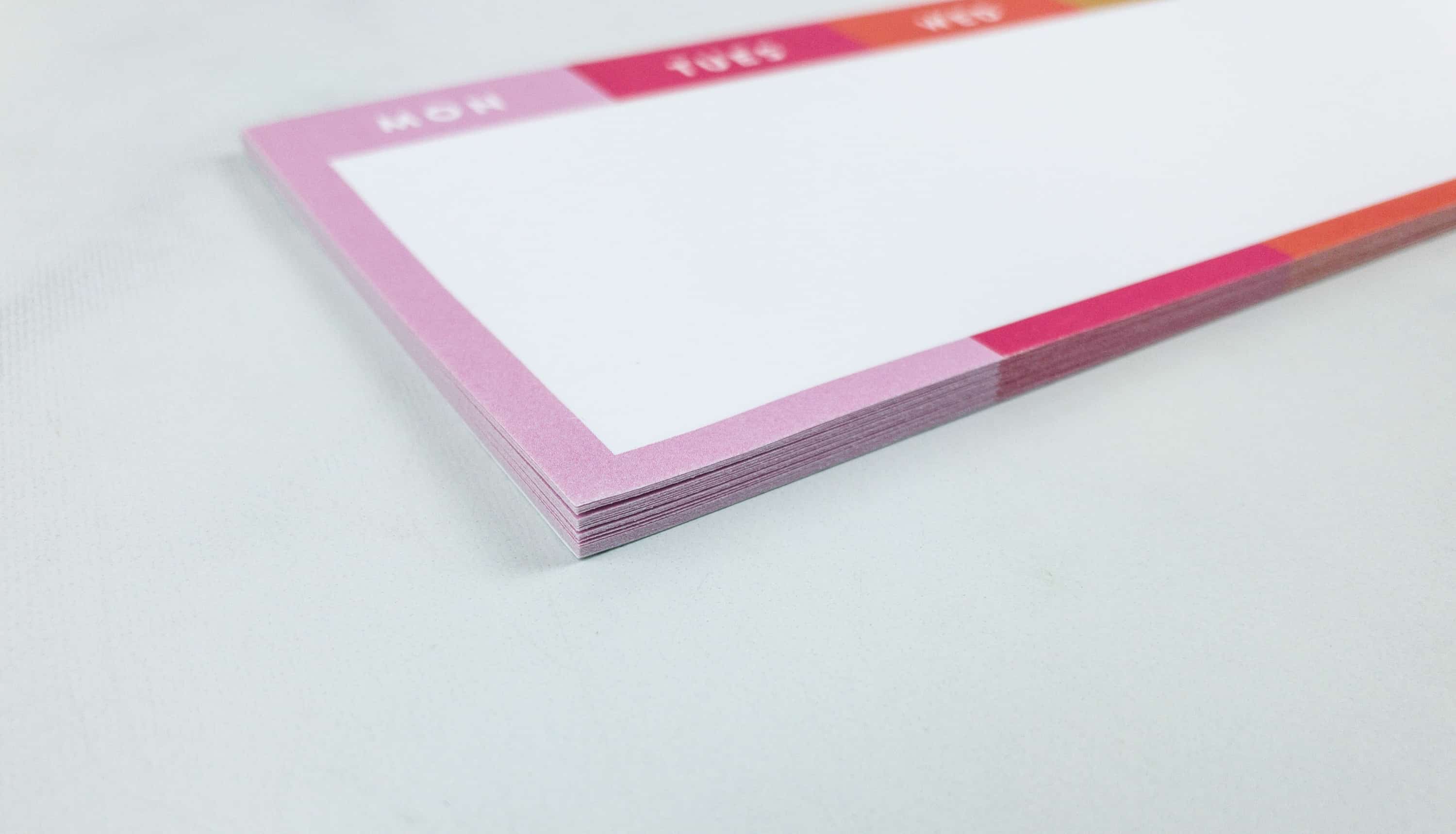 There are lots of pages and they're high-quality, so one pad will last for months. The notepad is spacious enough to list all the things that I need to do for the week. Talk about being organized!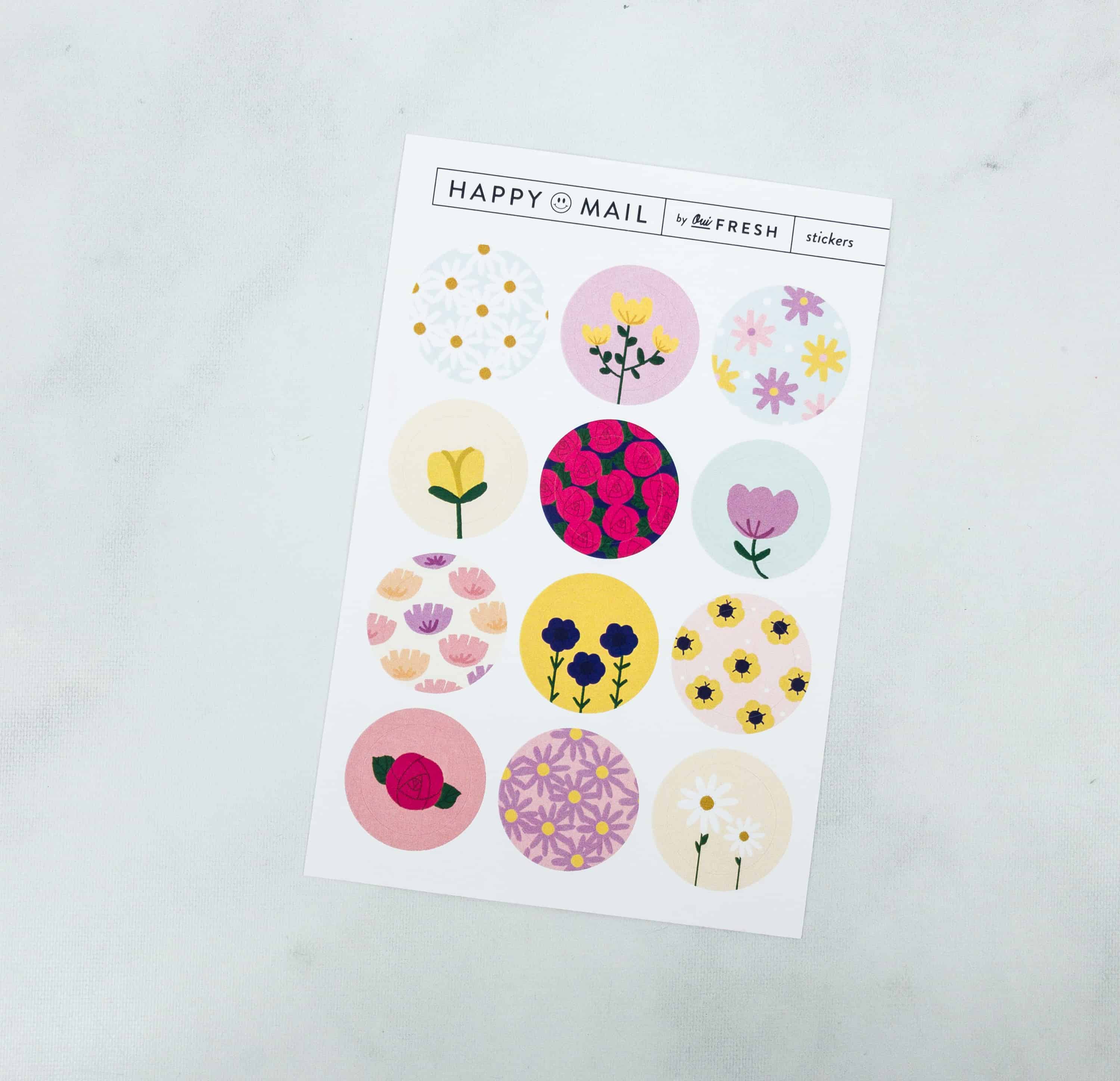 Flower Stickers. These round stickers feature different types of flowers. They're great for decorating journals and planners, and even as seals for gifts and envelopes!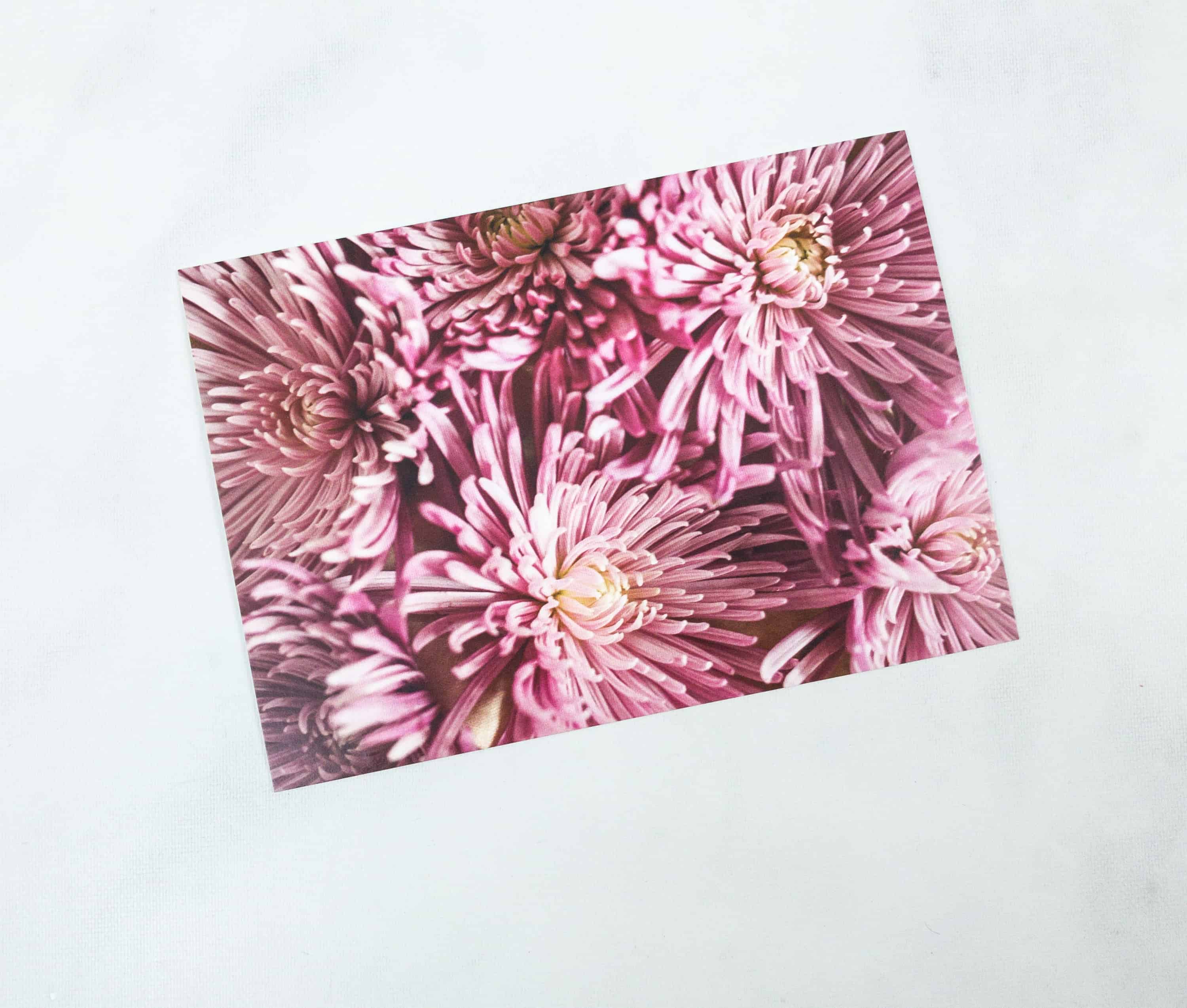 Floral Print Postcard. The details of the chrysanthemum image on this postcard are sweet.
At the back, there is enough space for you to personalize your message. Of course, there's also a space for the recipient's name and address.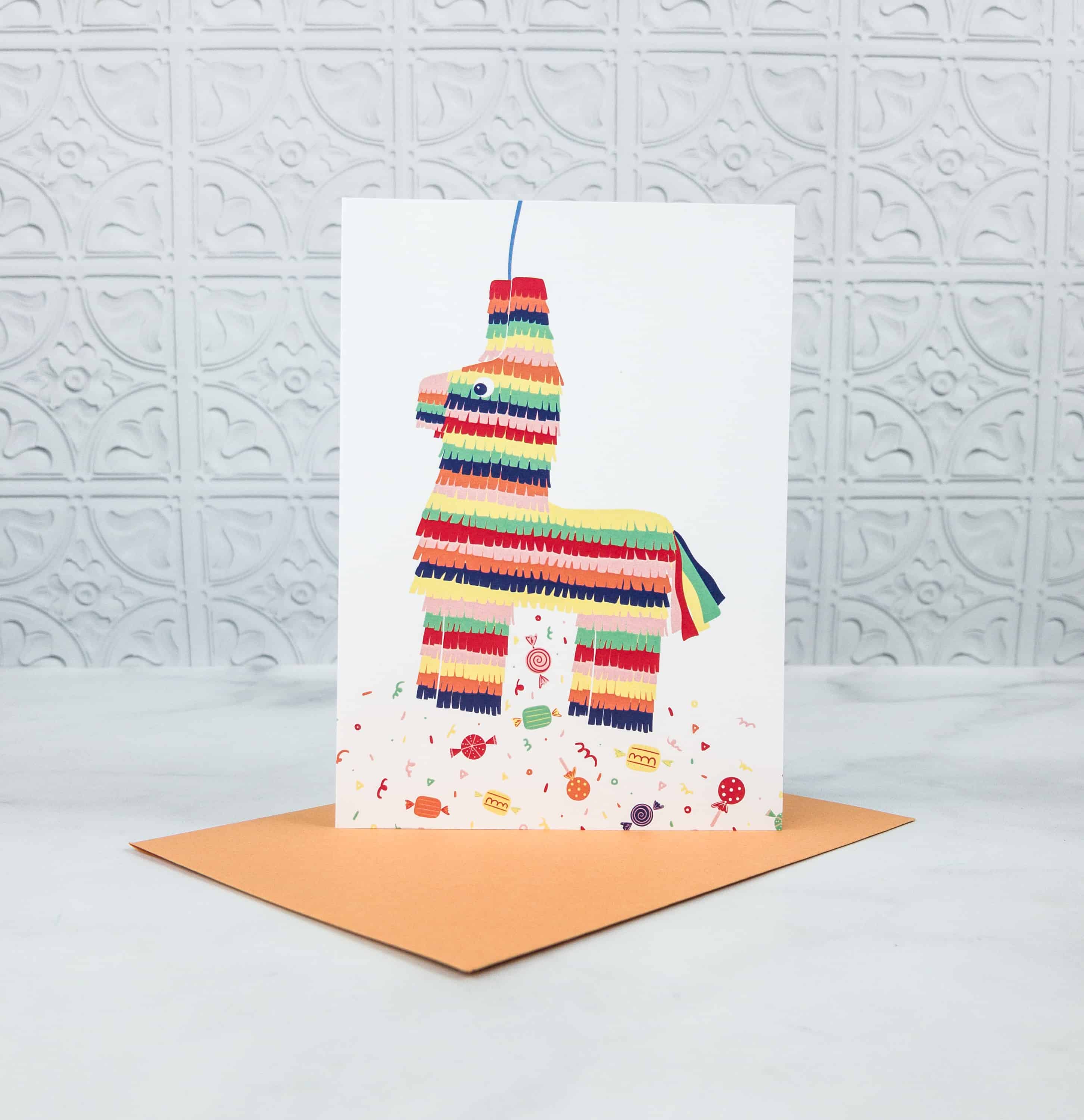 Black Lamb Studio Piñata Card ($4) A piñata on a greeting card definitely means celebration! The illustration is really cute with all the candies and squiggles falling at the bottom.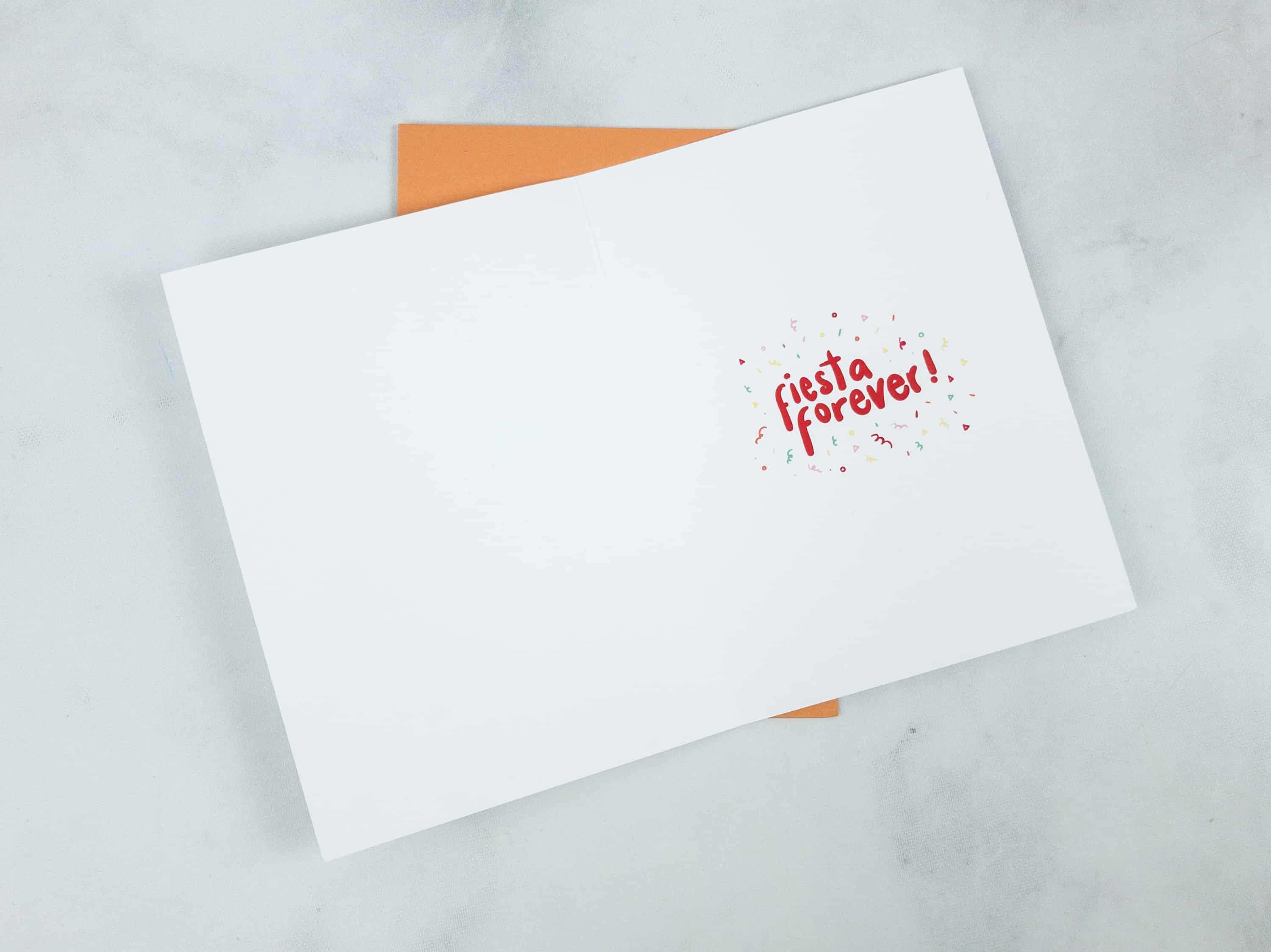 The greeting inside the card says, "Fiesta Forever!"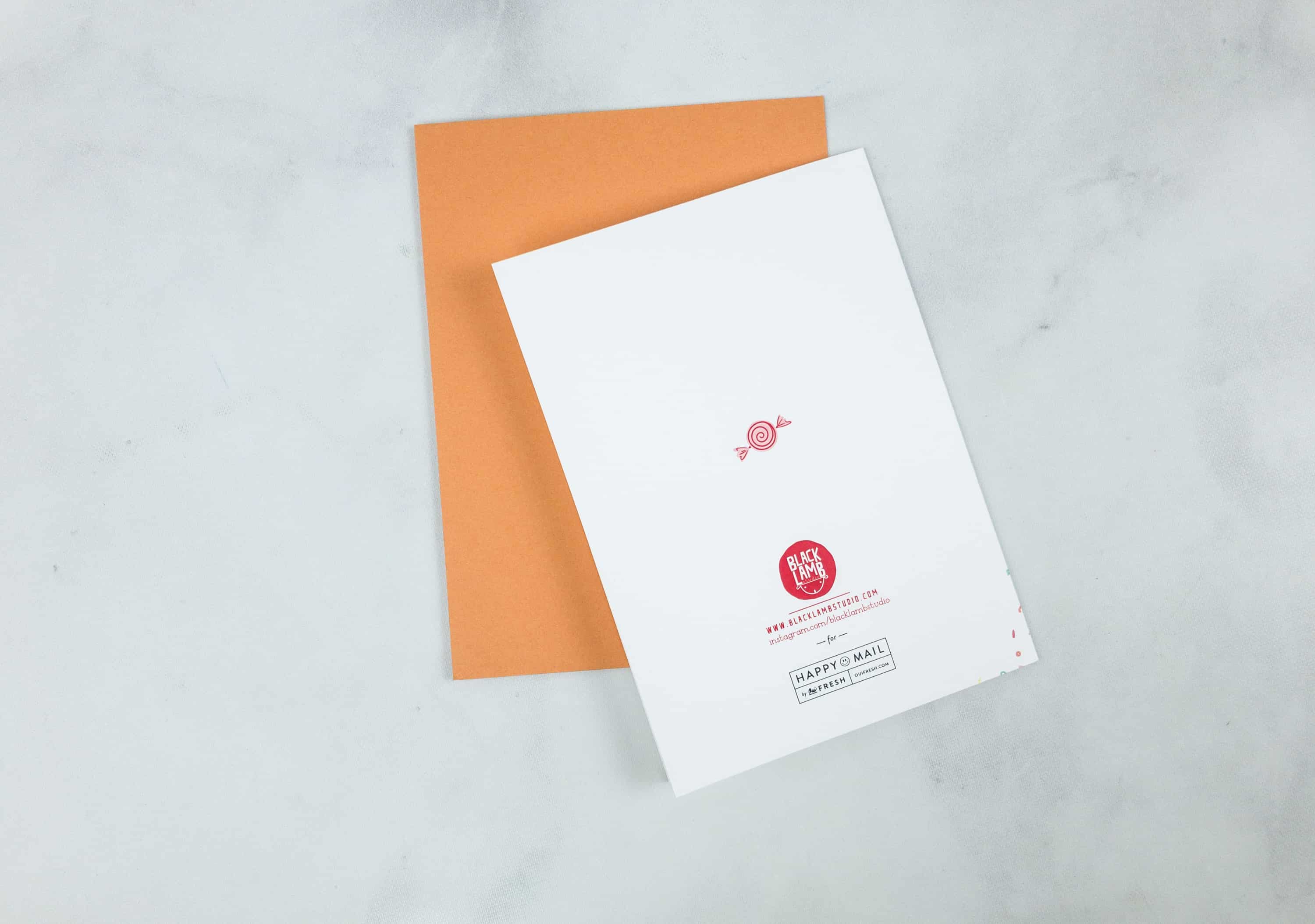 Black Lamb's logo, as well as Happy Mail's, are found at the back of the card. The orange envelope is also fun and bright, which works perfectly with the cute piñata card. This might be the first time an external vendor appeared in this subscription.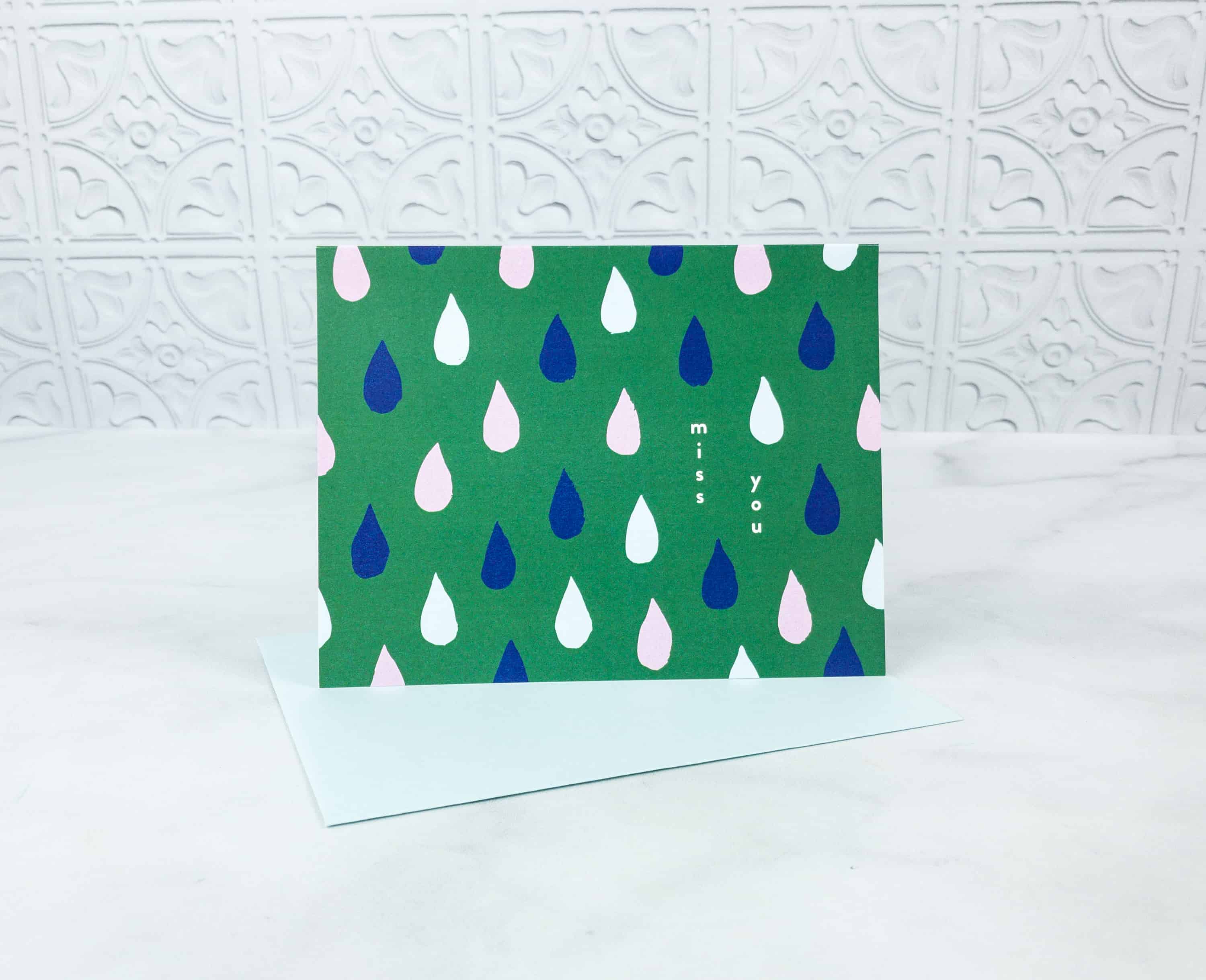 Miss You Card. What better way to let someone know that you miss them than a greeting card? I find the raindrop design quite apt, it's a bit gloomy but still cute and sweet. The envelope is pale blue.
Thank You Card. The design of this Thank You card is simple but it does get the message across. I like the handwritten font used. The envelope is in plain white too.
Thank You Card. The illustration featured on this thank you card is really beautiful, like a painting. It's a girl opening her window to see a bunch of flowers waiting for her.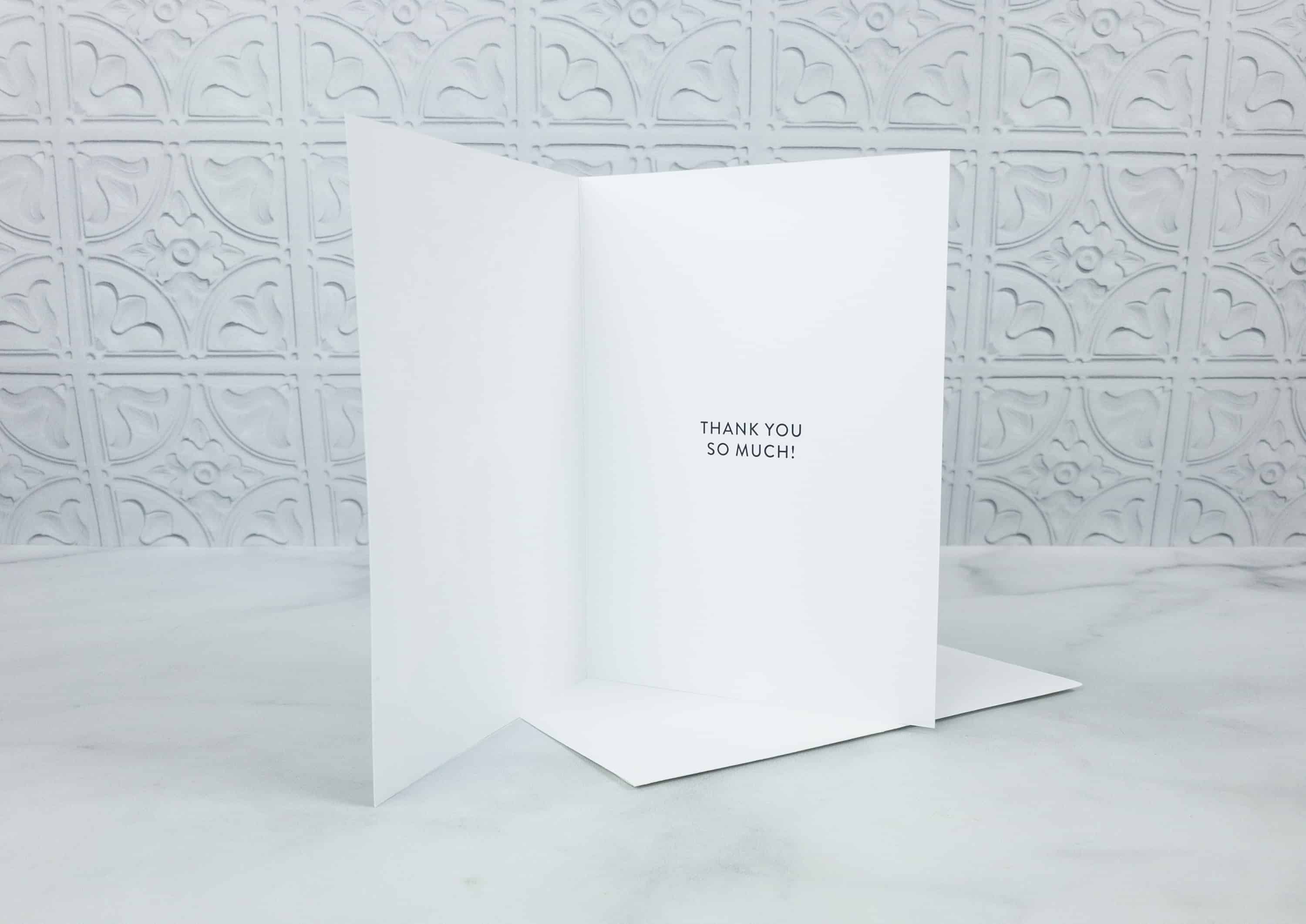 The greeting inside the card says, "THANK YOU SO MUCH!" It comes with a white envelope.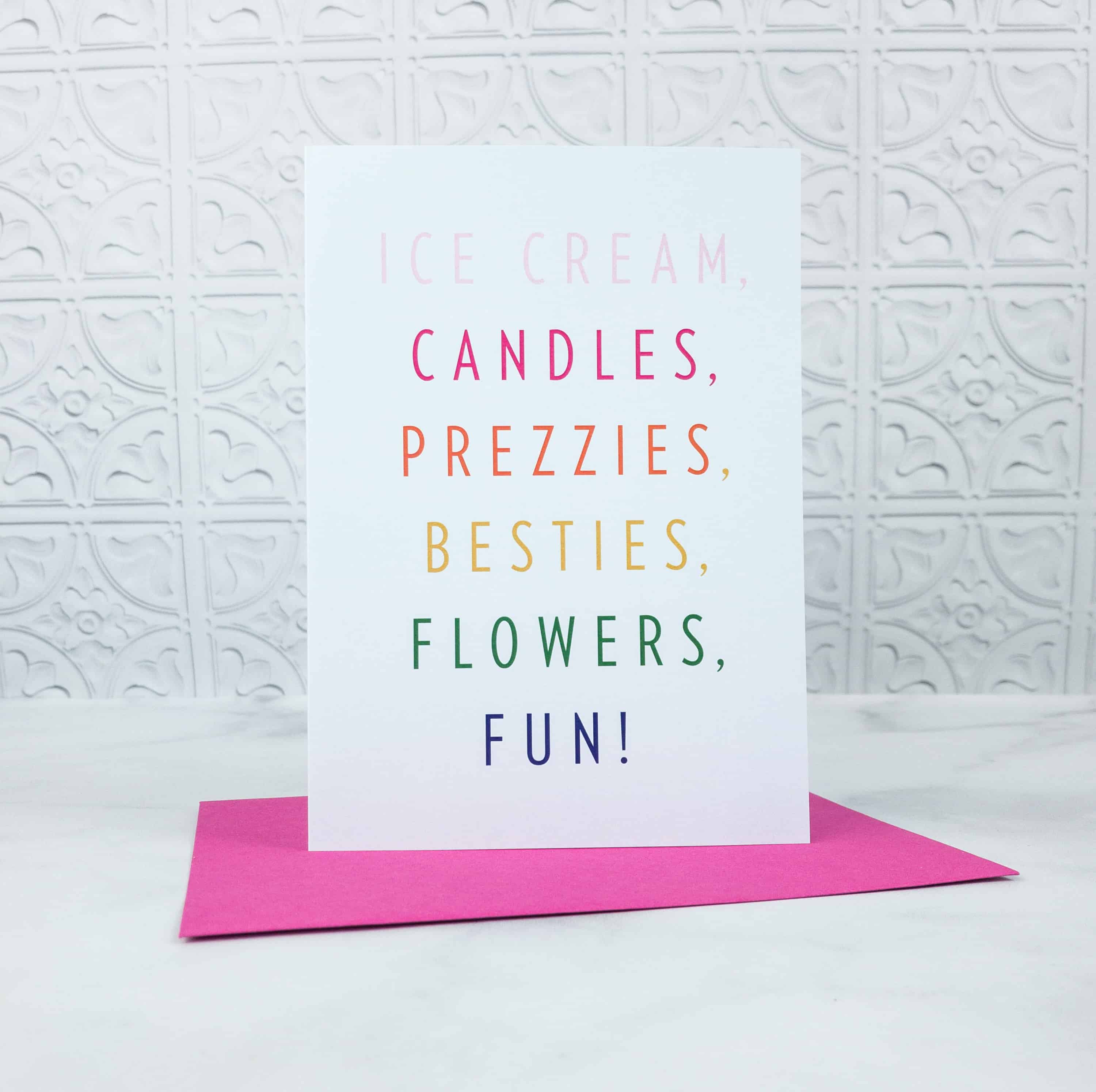 Ice Cream, Candles, Prezzies, Besties, Flower And Fun! Birthday Card. The card in white is made catchy by the colors of the font. With all the featured words, there is no doubt that this one's for celebrating a birthday!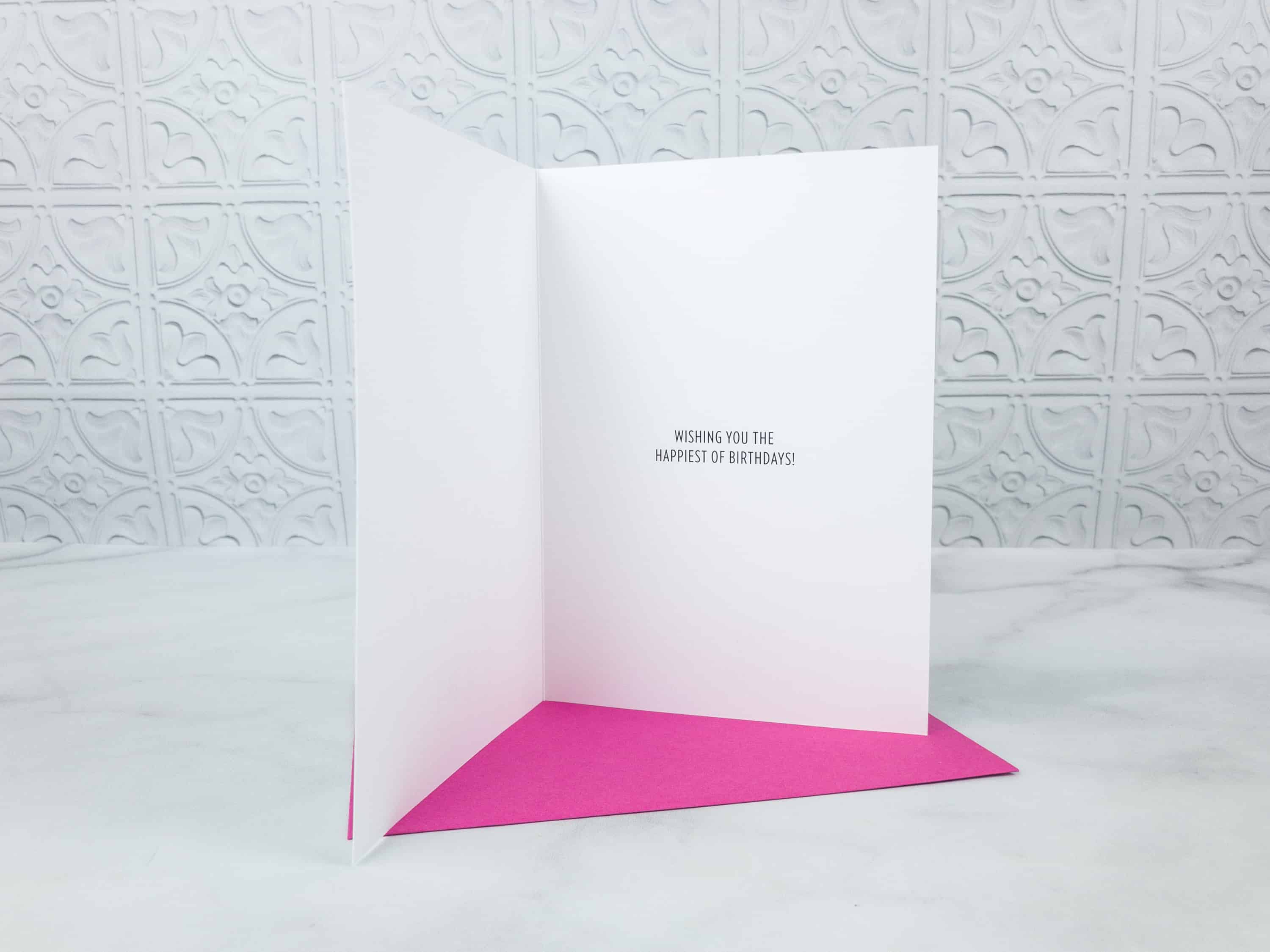 Inside, it says "WISHING YOU THE HAPPIEST OF BIRTHDAYS!" The envelope is really pretty in fuschia pink.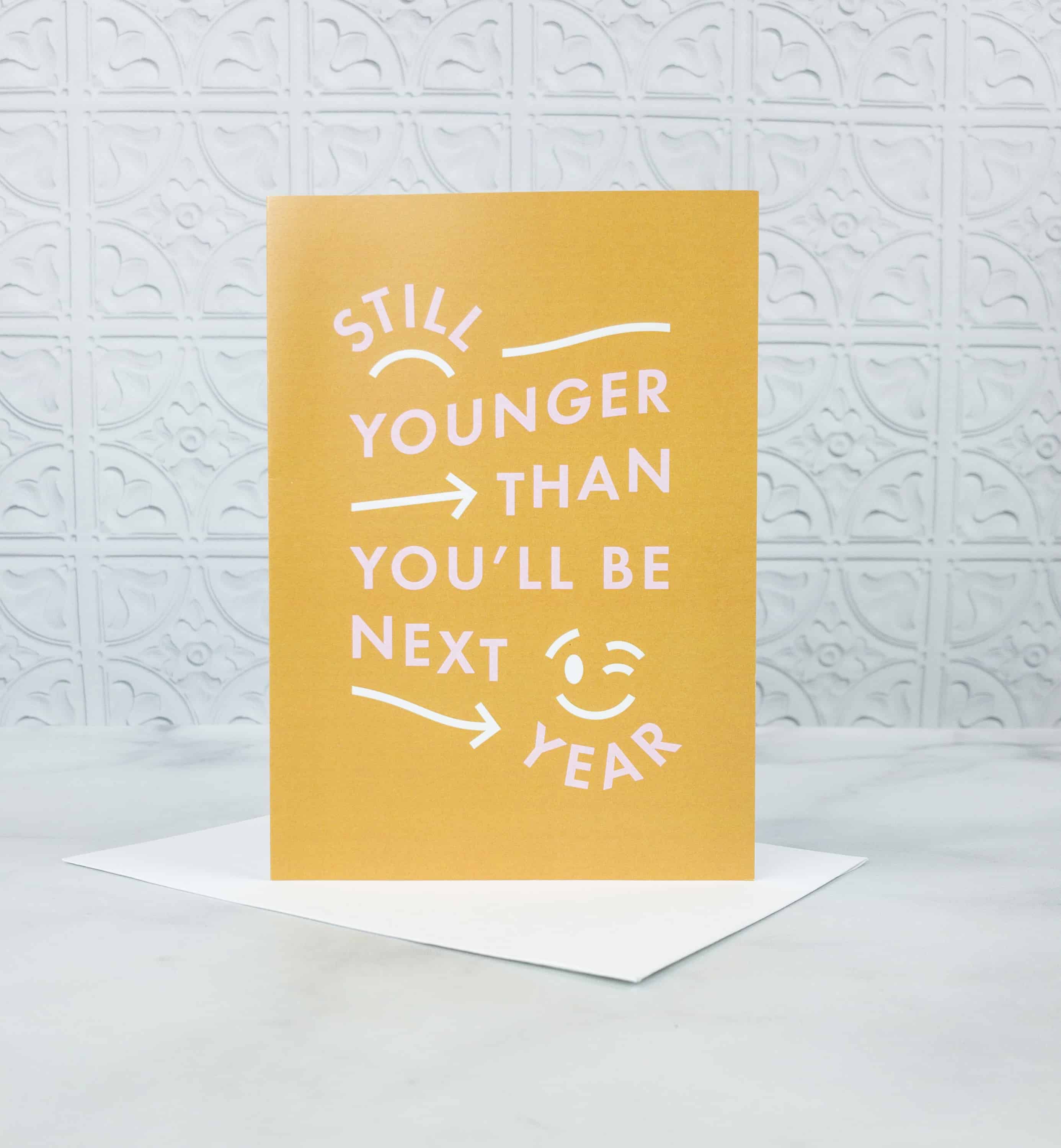 Still Younger Than You'll Be Next Year Card. It's such a witty way of greeting someone on their birthday. This is going to get some good laughs for sure!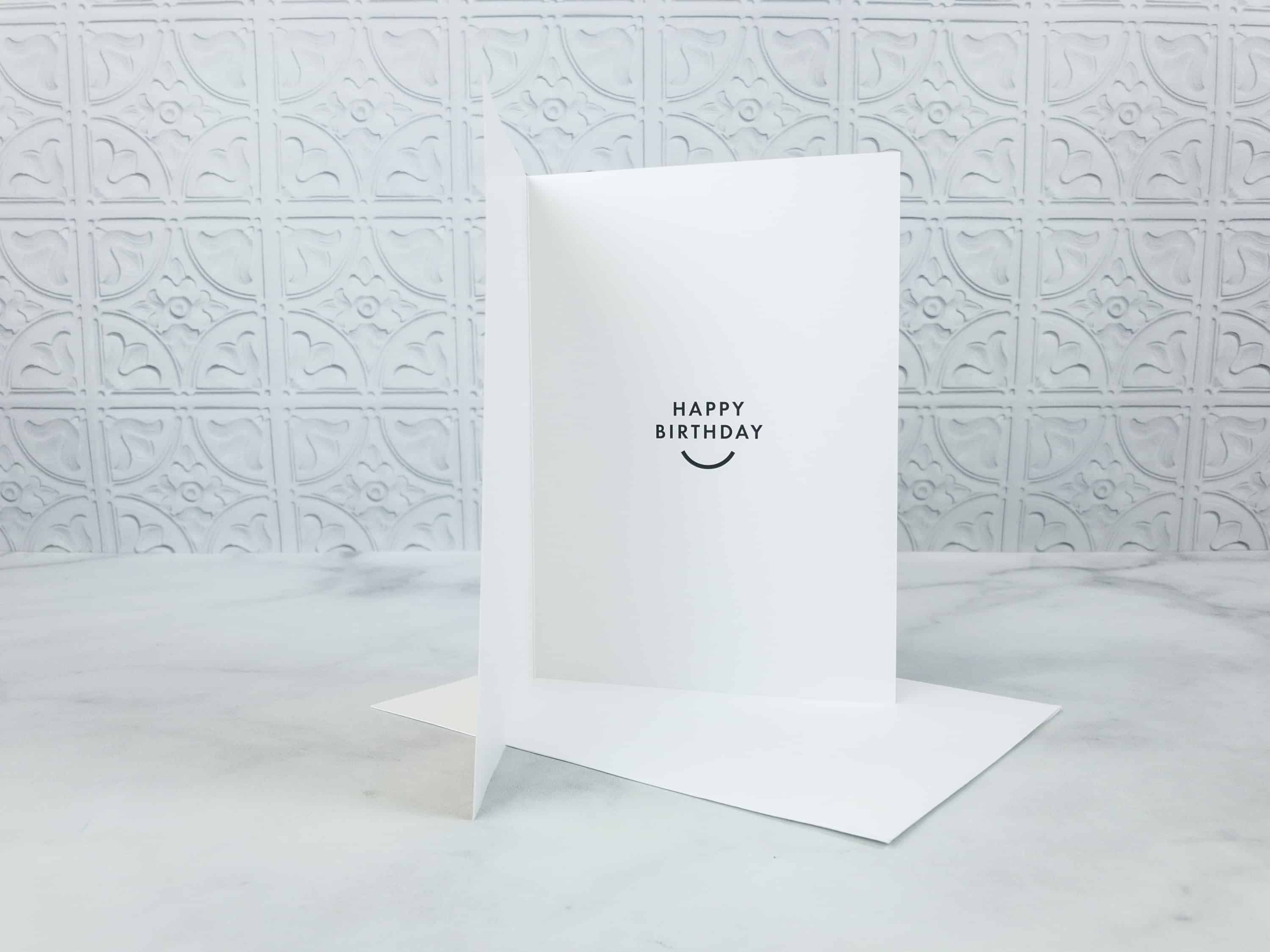 There's a simple birthday greeting inside the card. The envelope is also in white. Sending this to my bestie!
Congratulations Card. This greeting card features geometric shapes in on a white background. It's simple yet playful!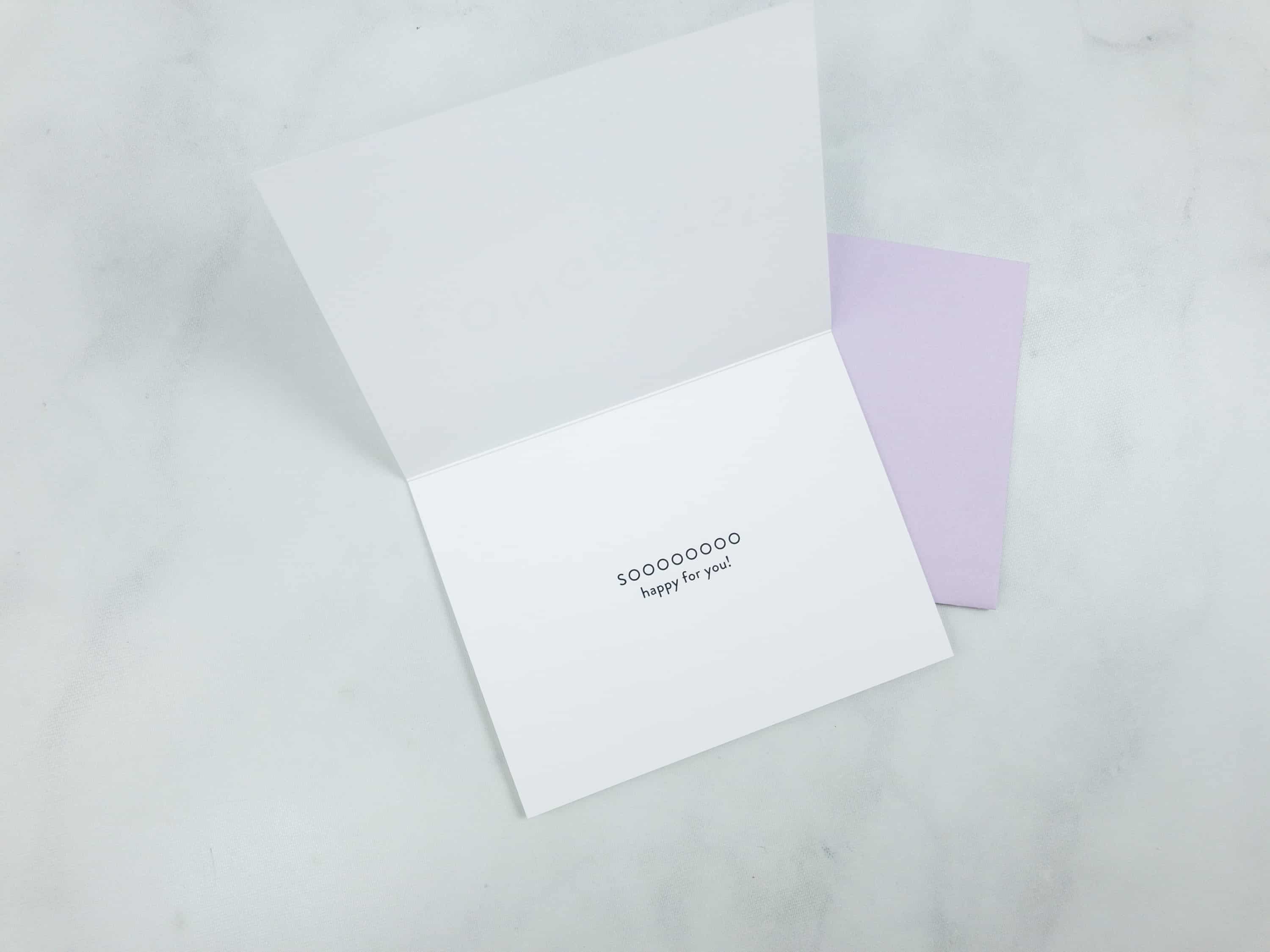 It says "SOOOOOOOO happy for you!" inside. The card comes with a light purple envelope.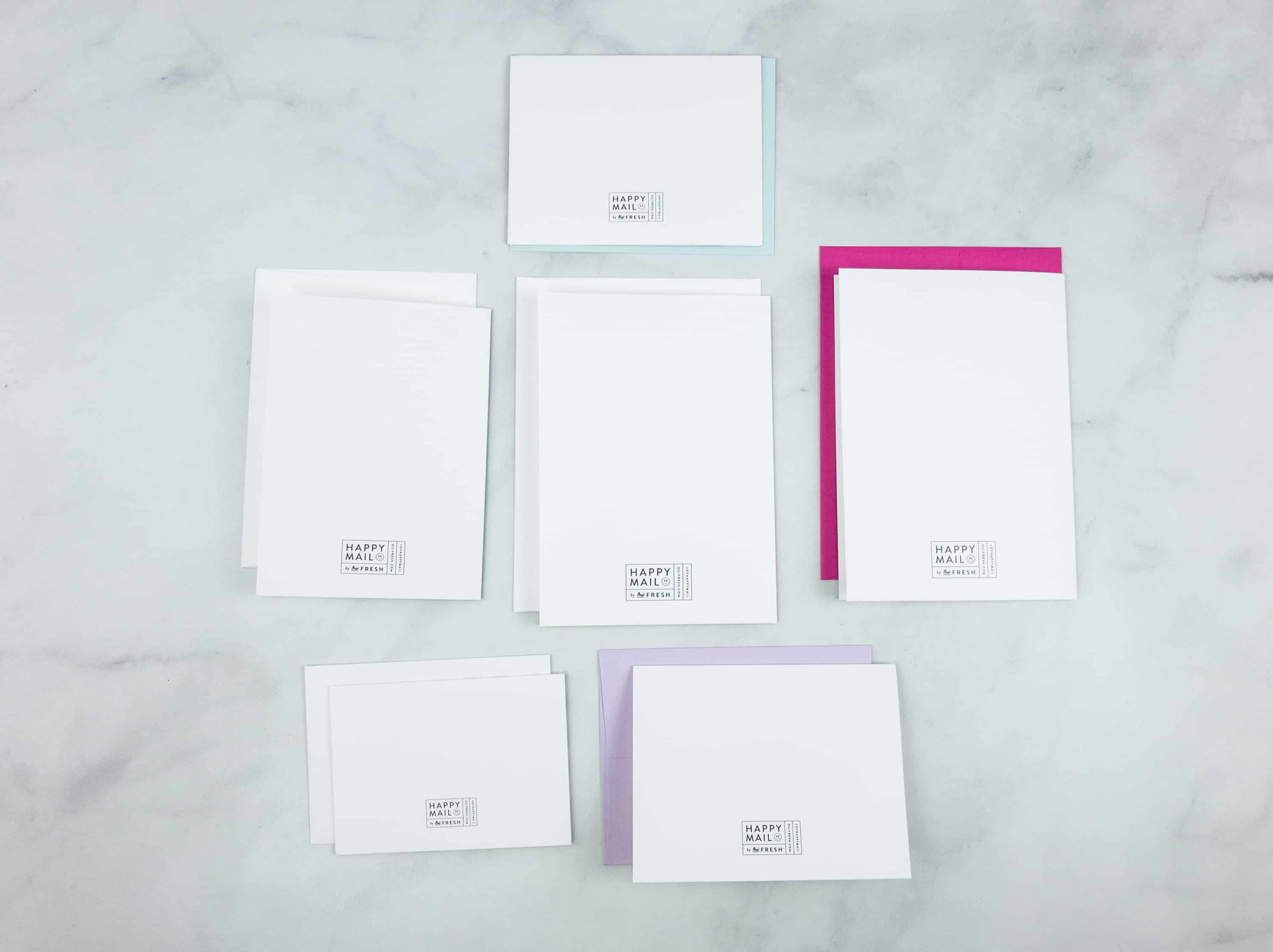 All the cards included in the box have the logo of Happy Mail at the back. Each one comes with their own envelope so you can send them easily.
Happy Mail's May selection impressed me a lot, all the designs are beautiful and they even included colorful stickers I can use to seal the envelopes. I also love the weekly planner, we're halfway through the year so I need new supplies for organizing and planning stuff. Most of the cards in this bunch are for birthdays, but there were also some thank you cards and congratulatory cards. I'm hoping for more variety for next time but all in all, this month is still a good one!
What do you think about this stationery subscription?