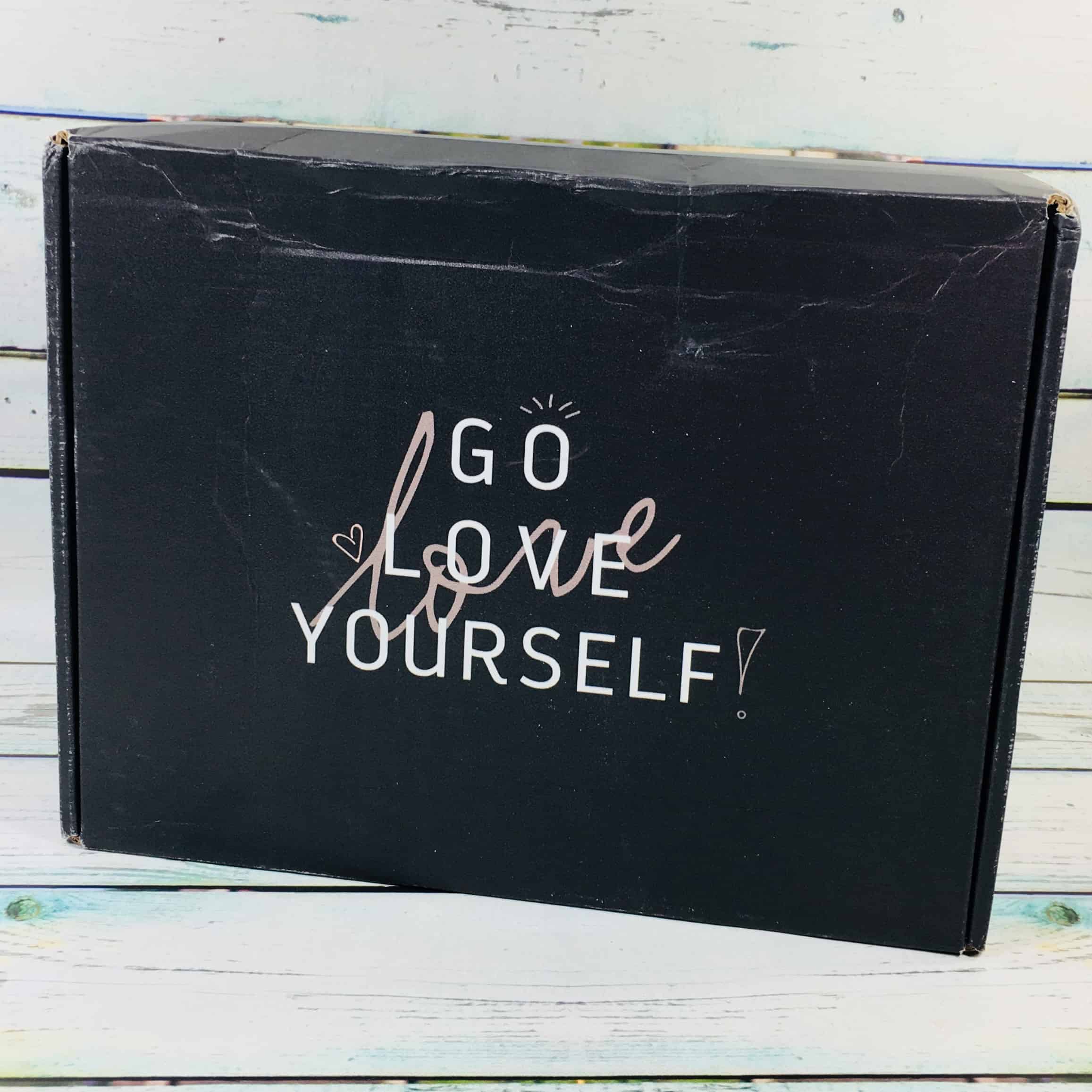 Go Love Yourself is a monthly subscription box to help you live a happier and more fulfilled life. Receive a care package each month just for you, with a personal development book, resources to make the ideas stick, and self-care items to make the reading experience more fun. What can you expect to find in your monthly box?
(1) Smart personal growth book
(2) resources to help the strategies from the book stick, such as workbooks, journals, and webinars
(3-5) self care items that bring the ideas to life, such as eye-masks to help you sleep, tea to help you relax and practice mindfulness,
access to our incredibly vulnerable and support-oriented online community, with webinars, Beyond the Book chats, expert interviews, IRL MeetUps and a FREE 30 minute coaching call with featured coaches each month to help you get un-stuck.
BEST OF ALL: Personal transformation, delivered to your doorstep.
If you're not into all the self-care items you can opt for a Go Love Yourself Essentials Box, which sends the featured book, workbook, webinars, and access to the online community, or you can get the Group Coaching option.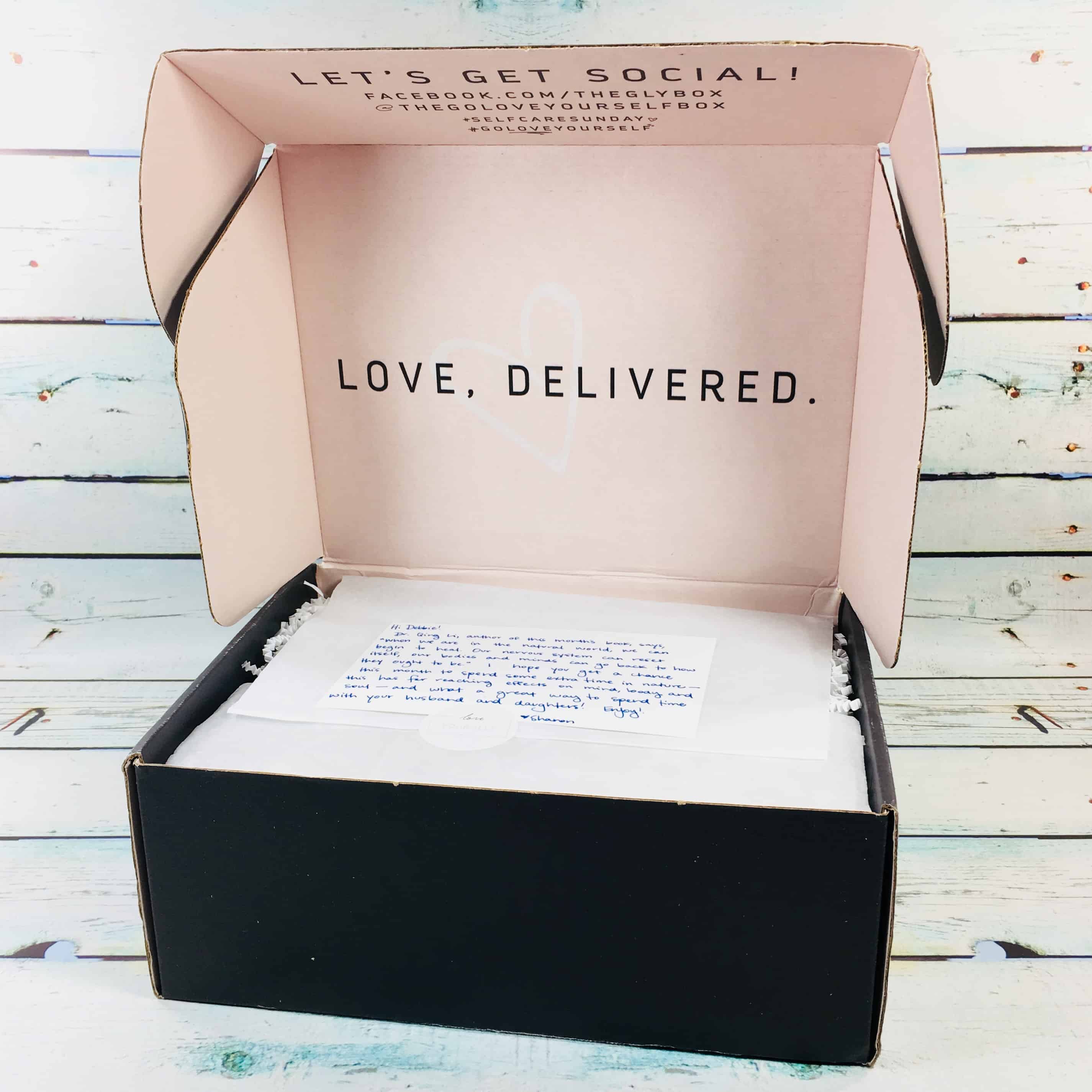 DEAL: Get 10% off your first box! Use coupon code HELLO.
I always appreciate a hand-written note in a subscription box!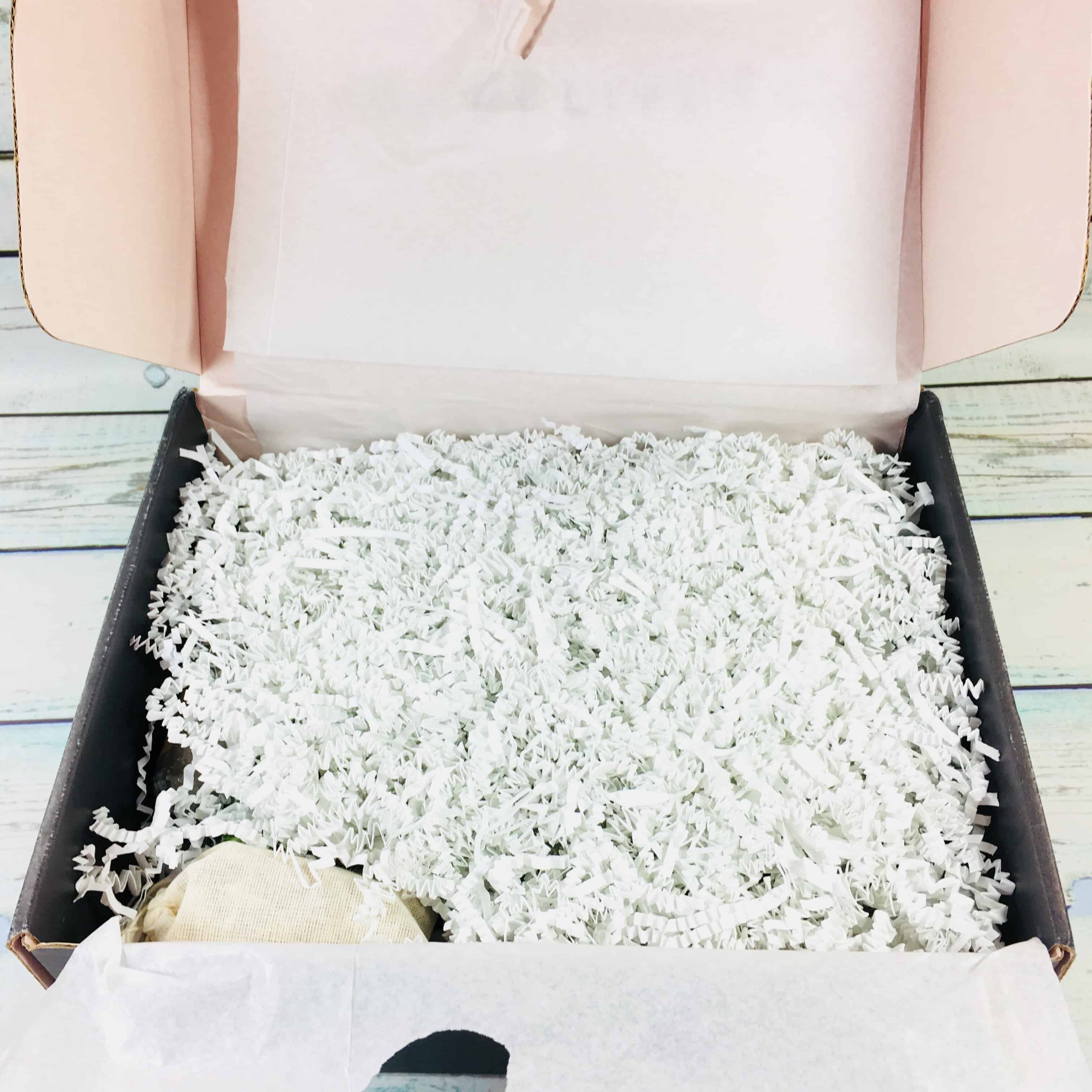 White paper squiggles kept everything safe on their journey.
Everything in my box! There are still some boxes left in the Go Love Yourself shop, and you can find them here!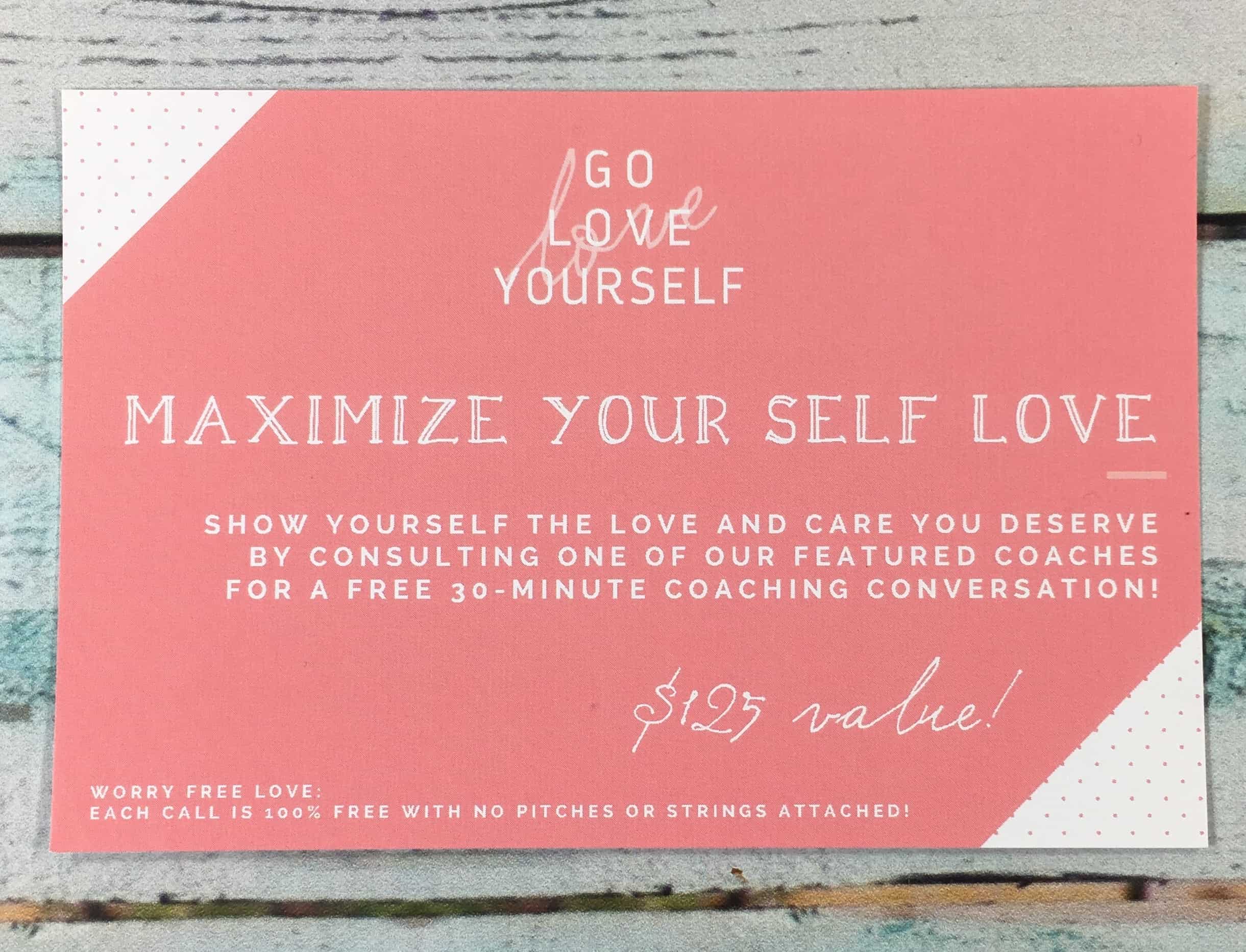 There was a card that stated you could receive a 30-minute complimentary coaching conversation, which is a $125 value.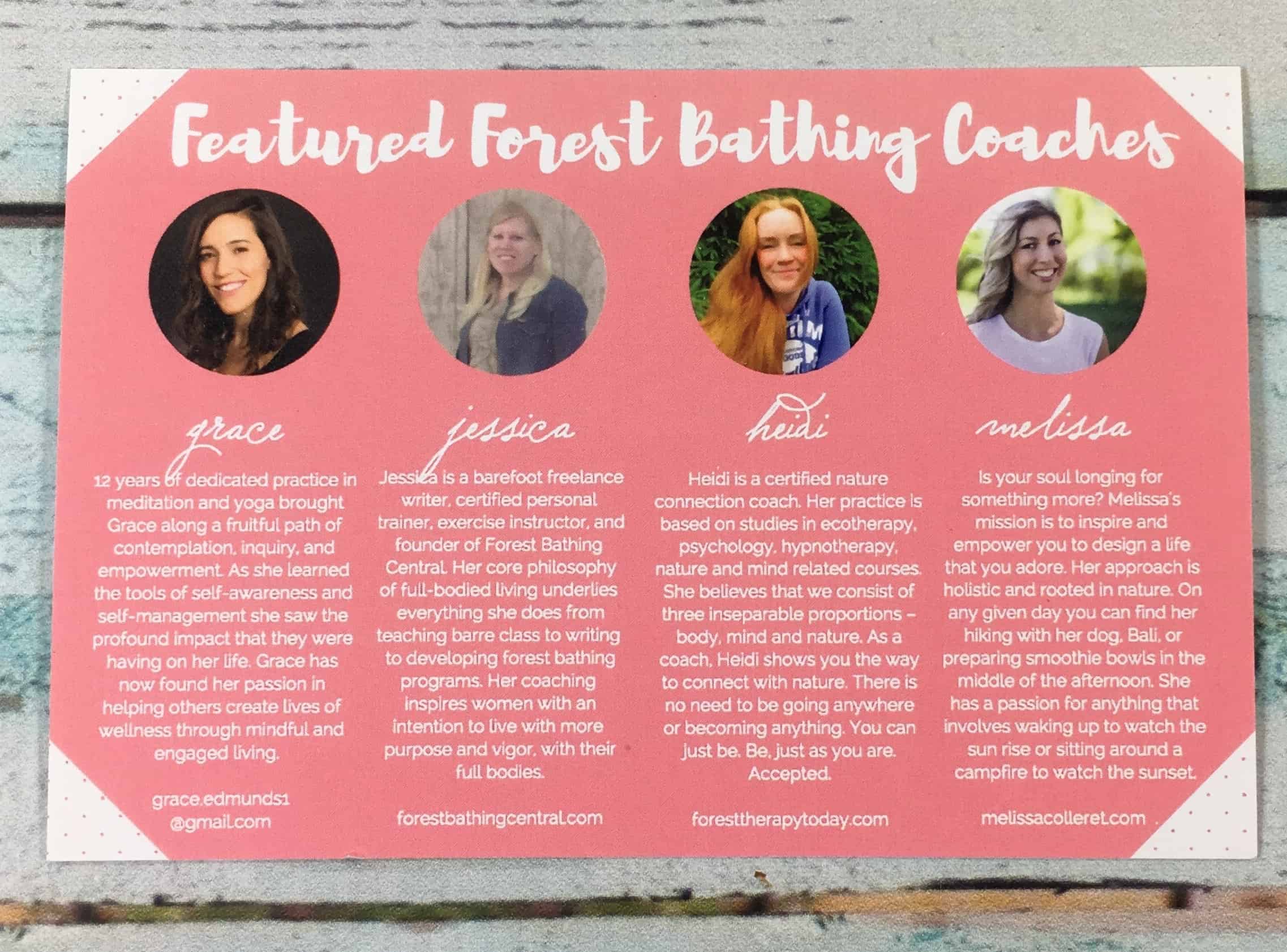 The back of the card listed the four coaches featured this month and their websites.
Each month Go Love Yourself features an uplifting book by a featured author. They also enclose a bookmark that goes along with the book.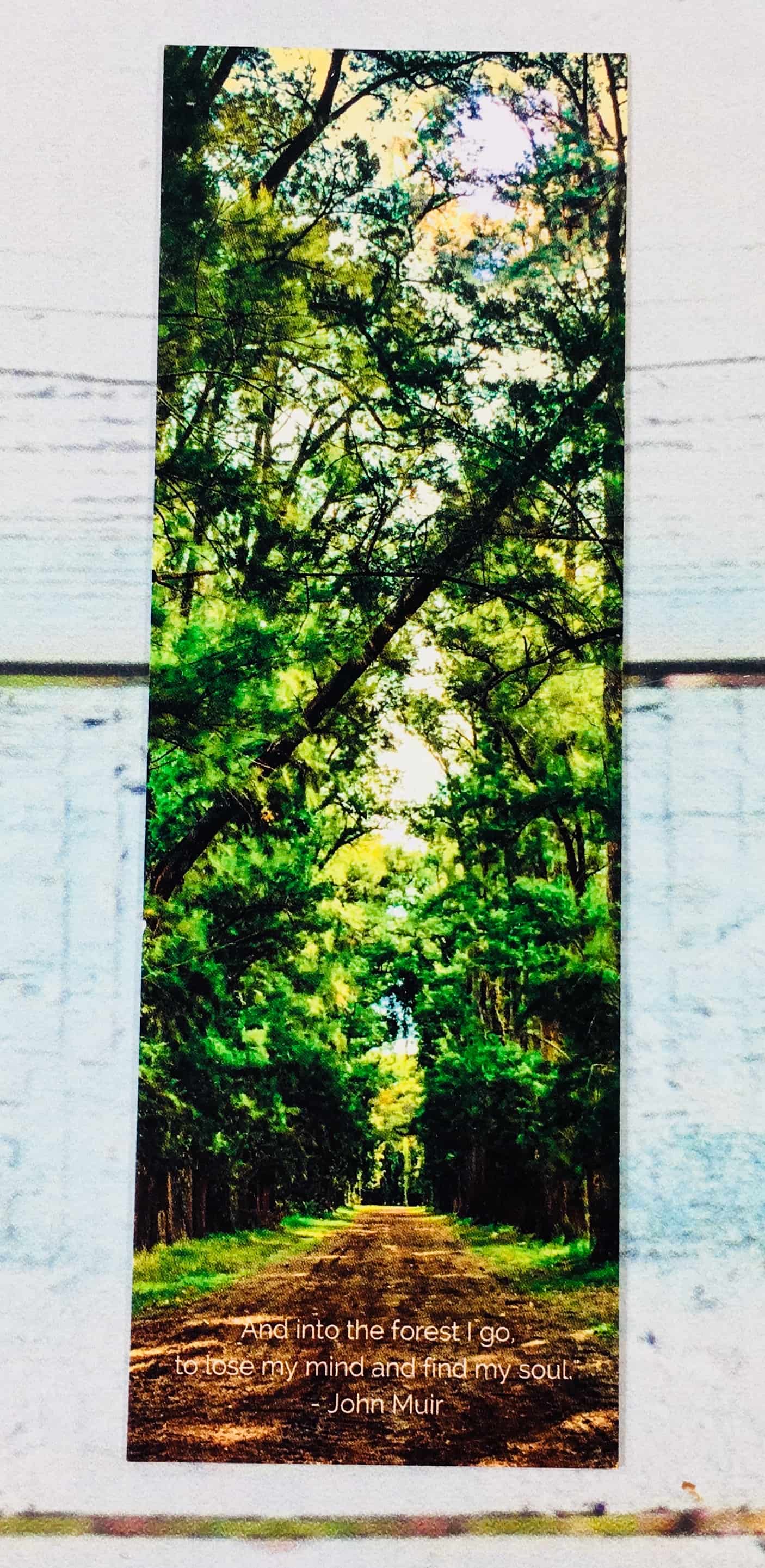 The bookmark has a relevant quote and is a nice touch. I love the forest, which is far away from my home here in the middle of Texas. The pine trees remind me of when I was a kid growing up in California; we spent a lot of summer vacations near Mammoth Lakes and even my sleep-away camps were in Lake Arrowhead, surrounded by pine trees.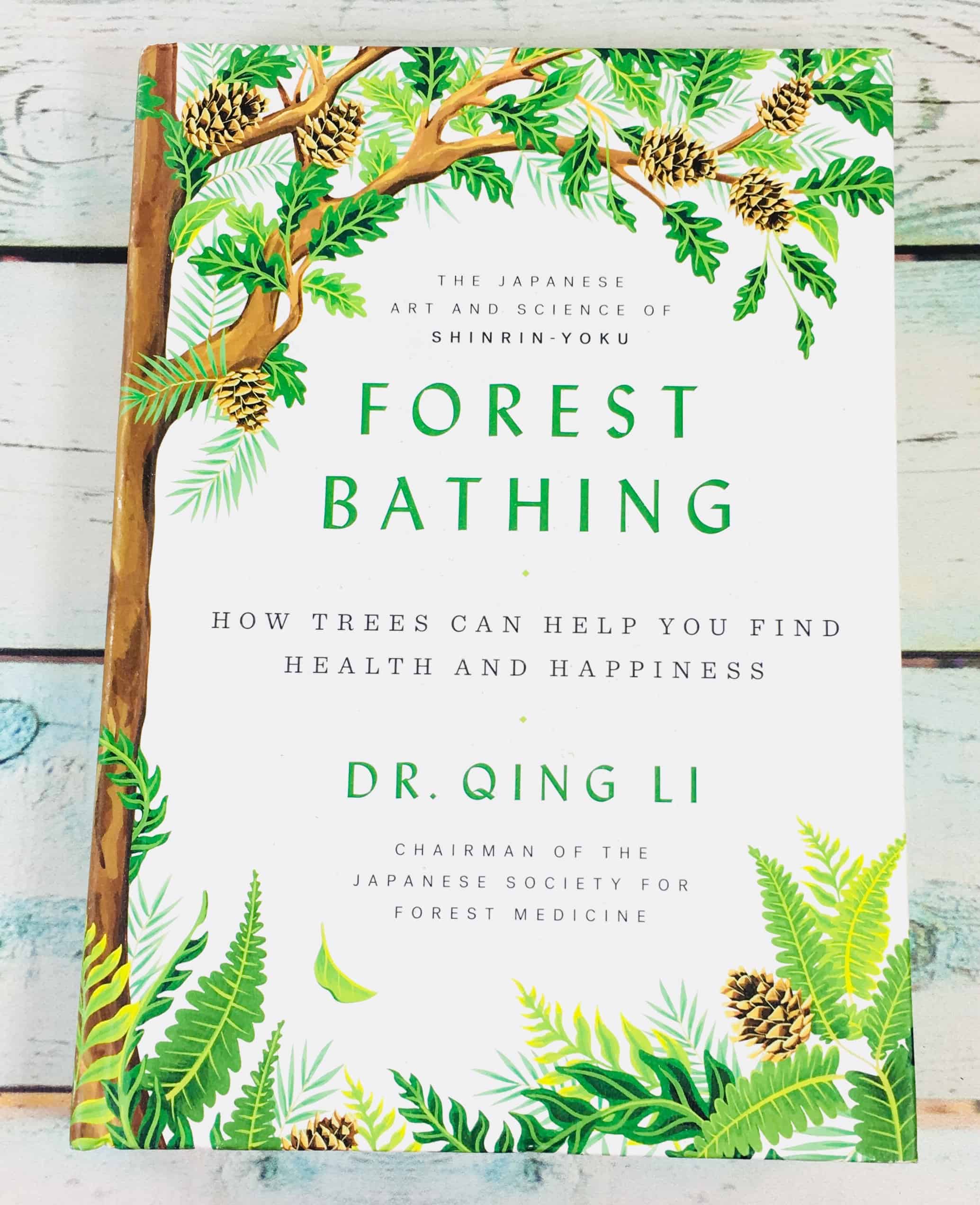 Forest Bathing by Dr. Qing Li ($20 list price, currently selling for $13.29) Oh my gosh, they have a book based on my summer vacations! OK, not really, but it does go into detail about shinrin-yoku, or forest bathing.
The definitive guide to the therapeutic Japanese practice of shinrin-yoku, or the art and science of how trees can promote health and happiness

Notice how a tree sways in the wind. Run your hands over its bark. Take in its citrusy scent. As a society we suffer from nature deficit disorder, but studies have shown that spending mindful, intentional time around trees–what the Japanese call shinrin-yoku, or forest bathing–can promote health and happiness.

In this beautiful book–featuring more than 100 color photographs from forests around the world, including the forest therapy trails that criss-cross Japan–Dr. Qing Li, the world's foremost expert in forest medicine, shows how forest bathing can reduce your stress levels and blood pressure, strengthen your immune and cardiovascular systems, boost your energy, mood, creativity, and concentration, and even help you lose weight and live longer.

Once you've discovered the healing power of trees, you can lose yourself in the beauty of your surroundings, leave everyday stress behind, and reach a place of greater calm and wellness.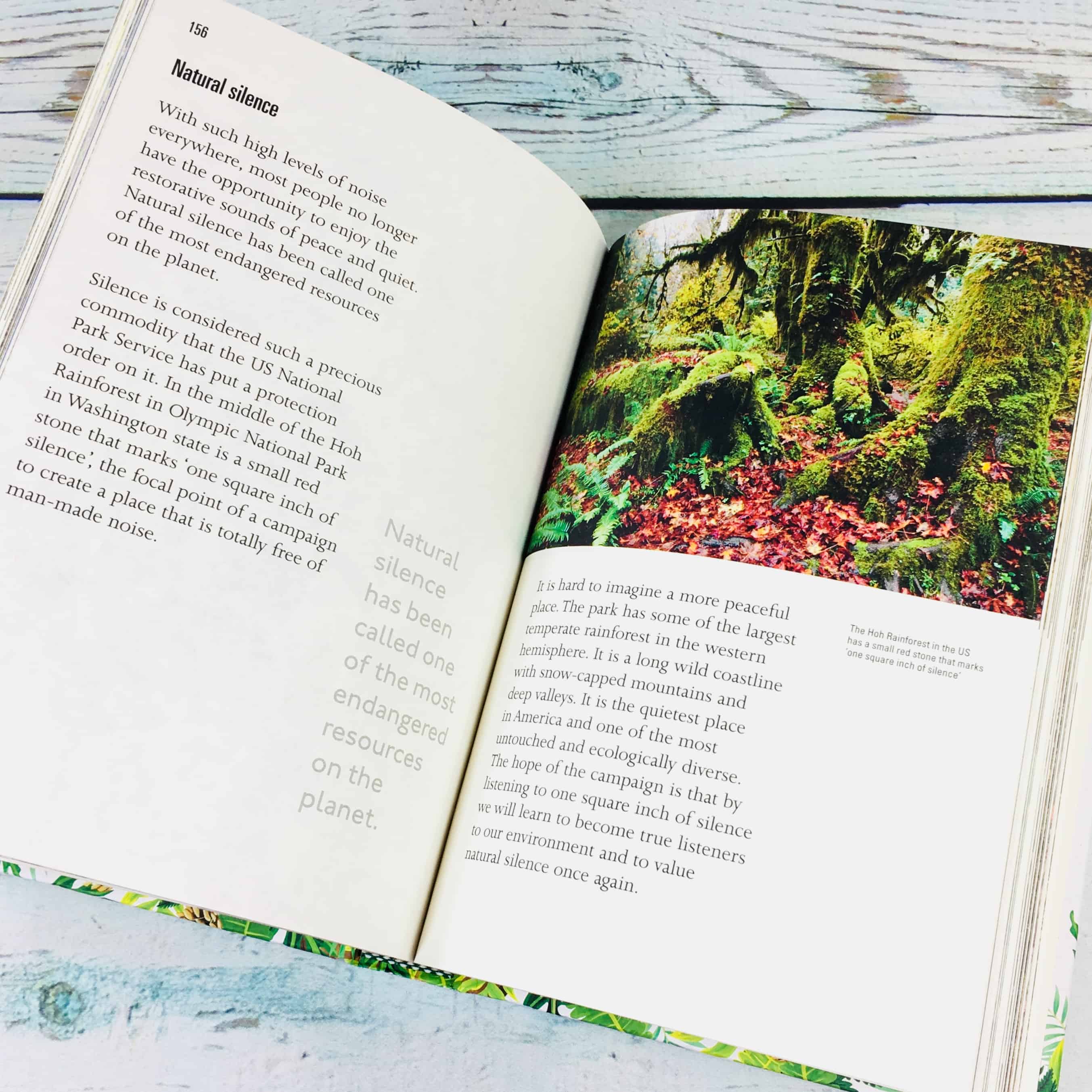 It also had beautiful pictures of trees of various colors and types and is just lovely. If you can't get near a forest anytime soon, then the book will show you how to bring the forest to your home. The rest of this month's box aims to do the same!
Go Love Yourself Forest Bathing Workbook ($19.99) Go Love Yourself sends an unofficial companion book to the main book each month.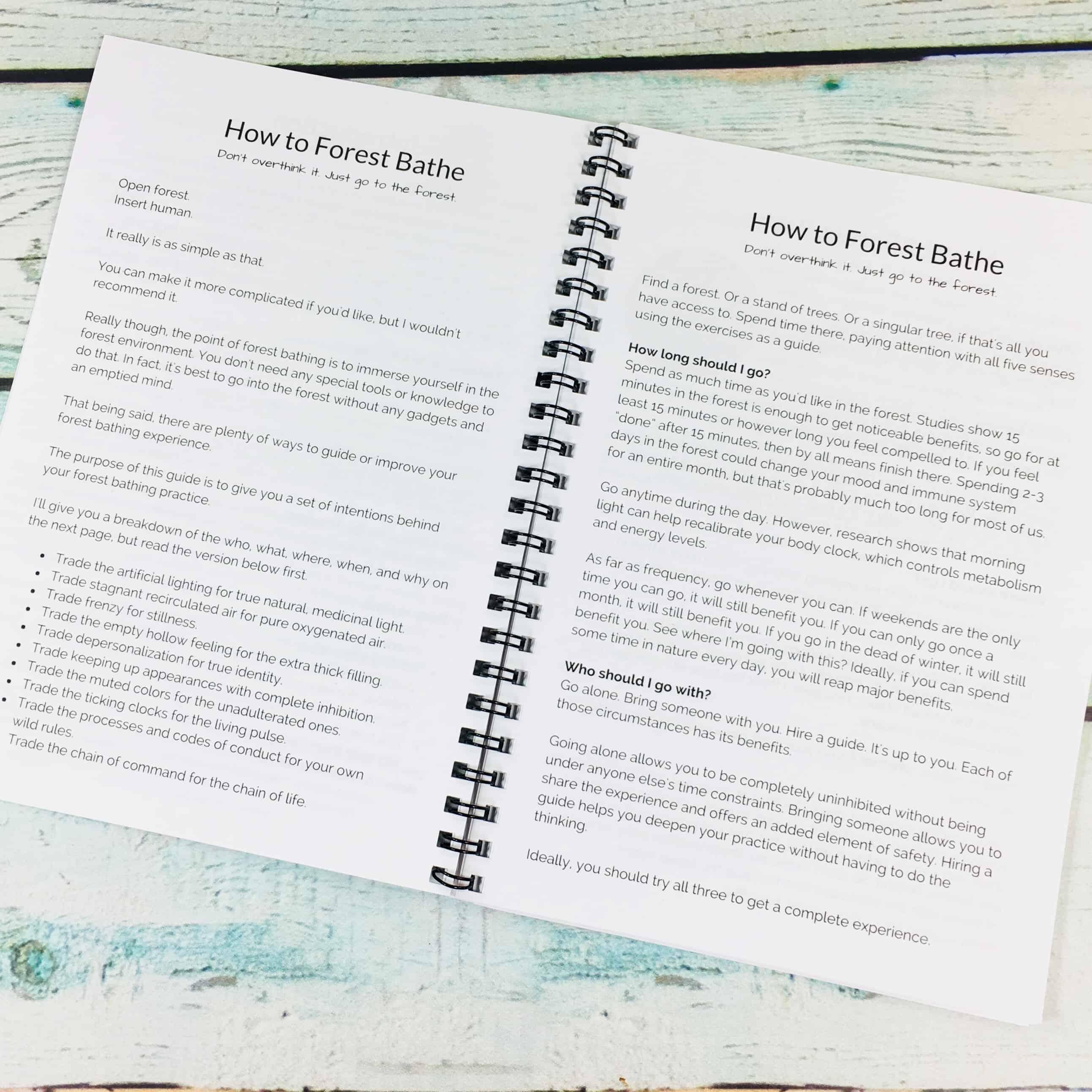 It gave tips on how to forest bathe, writing prompts, journaling ideas, activities, and reflections.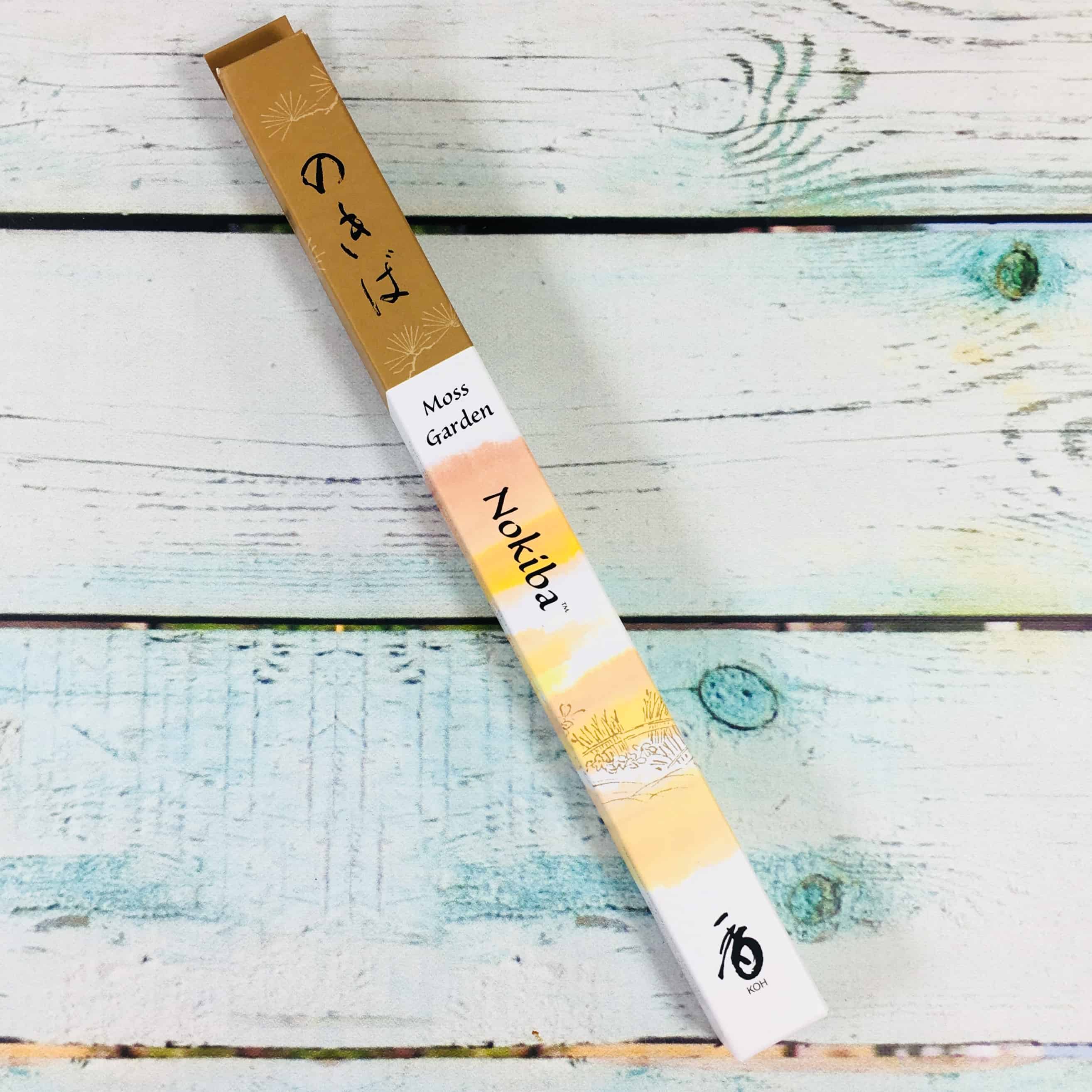 Moss Garden Incense Nokiba ($5.90) My grandmother had incense in her home so this type of item always makes me think of her.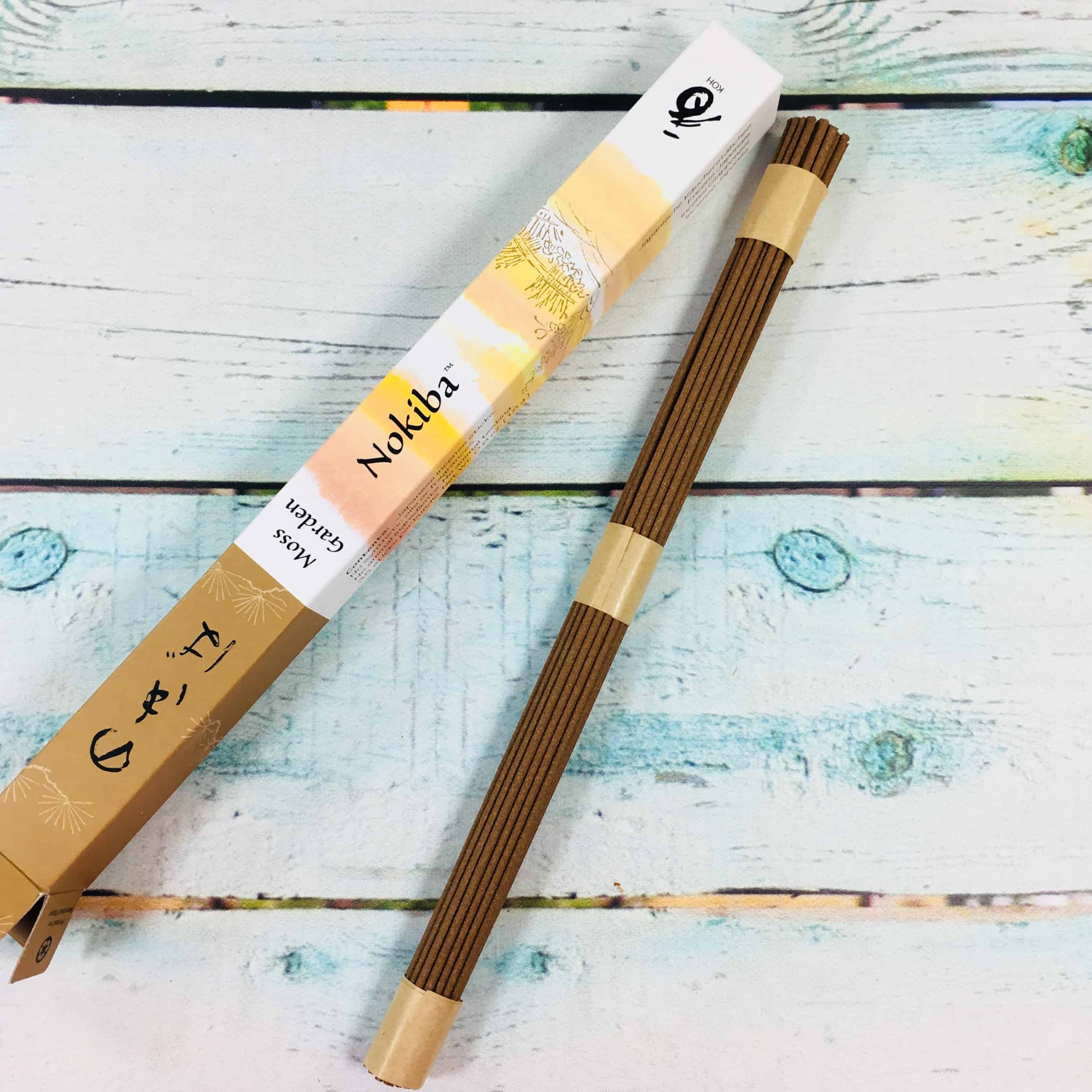 Moss Garden has notes of sandalwood, benzoin, patchouli, and spices. I don't own an incense burner so I had to improvise. I found a shot glass and placed it in the middle of a ceramic dinner plate. I then lit the stick, let it burn for 15 seconds, then blew it out and placed it in the glass. I was mesmerized watching the smoke rise and twist in the air currents provided by the air conditioner. The scent was warm and comforting and not overwhelming.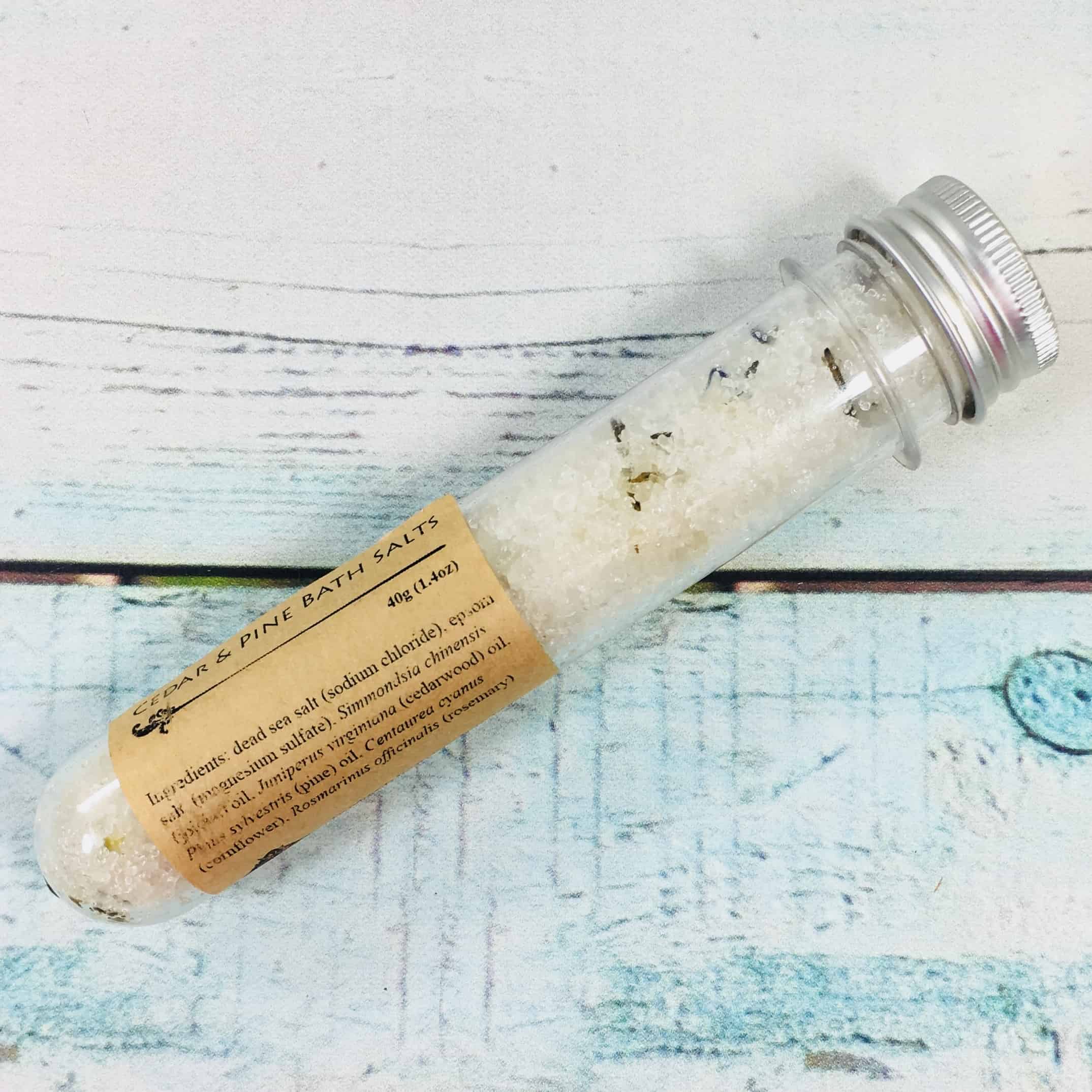 Botany Barn Cedar & Pine Bath Salts ($6) Botany Barn products are handmade with natural ingredients in Oregon.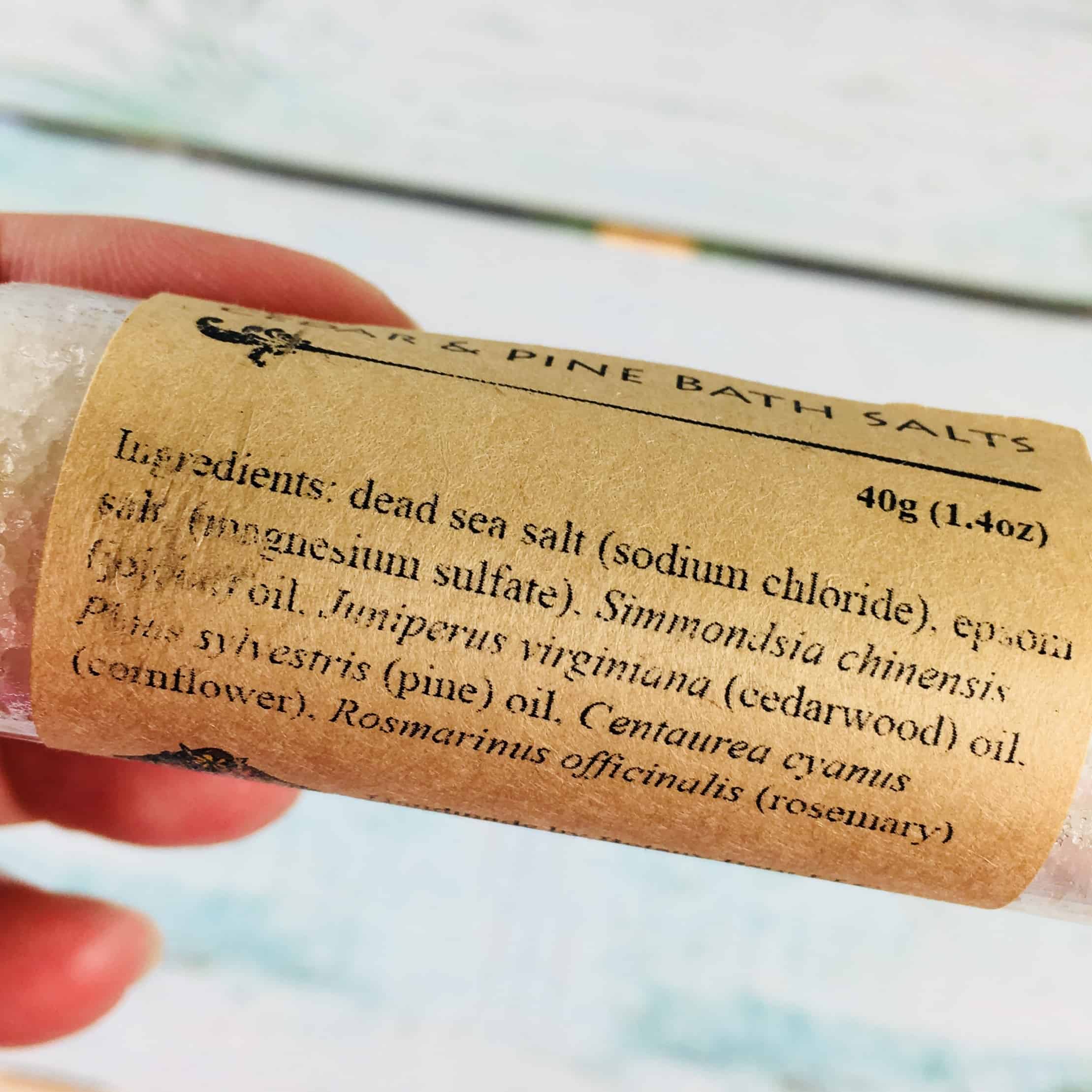 Dead Sea salt, Epsom salts, and jojoba oil are mixed with essential oils and a few flowers to bring the scents of the forest to your tub. Ahhh, sweet, relaxing aromatherapy.

Plant Spirit Botanical Company Cypress Essential Oil ($9) Cypress essential oil has "piney, woody, and refreshing" scent notes and can be used in a cold compress to help stop a nosebleed, diluted in a carrier oil and then rubbed on the body to increase circulation, or added to an essential oil blend for fragrance. It is also to be used with the next item.
Aromatherapy Lava Stone Necklace ($11) I have a couple of lava stone bracelets but I like this necklace even more, you just place a drop of essential oil on it and place around your neck.
The stone is made of porous lava and it gently diffuses the oil over time. The scent is not for those wanting a gentle scent, this one seems quite bold, but you can add other oils to create your own personal favorite scent.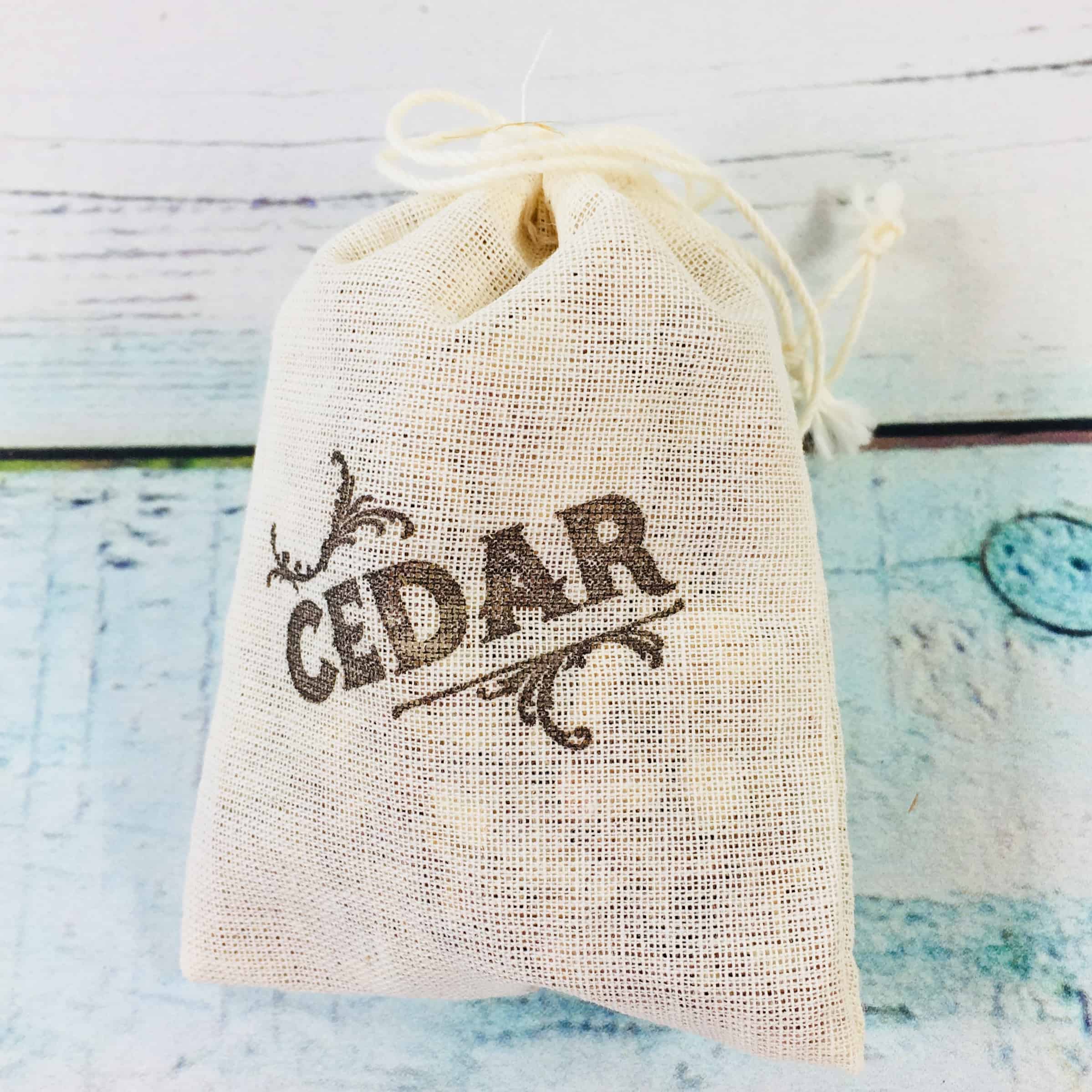 Cedar Shavings Sachet ($4.97) Cedar shavings are placed in a drawstring bag and you can place it anywhere you like to get a whiff of this scent.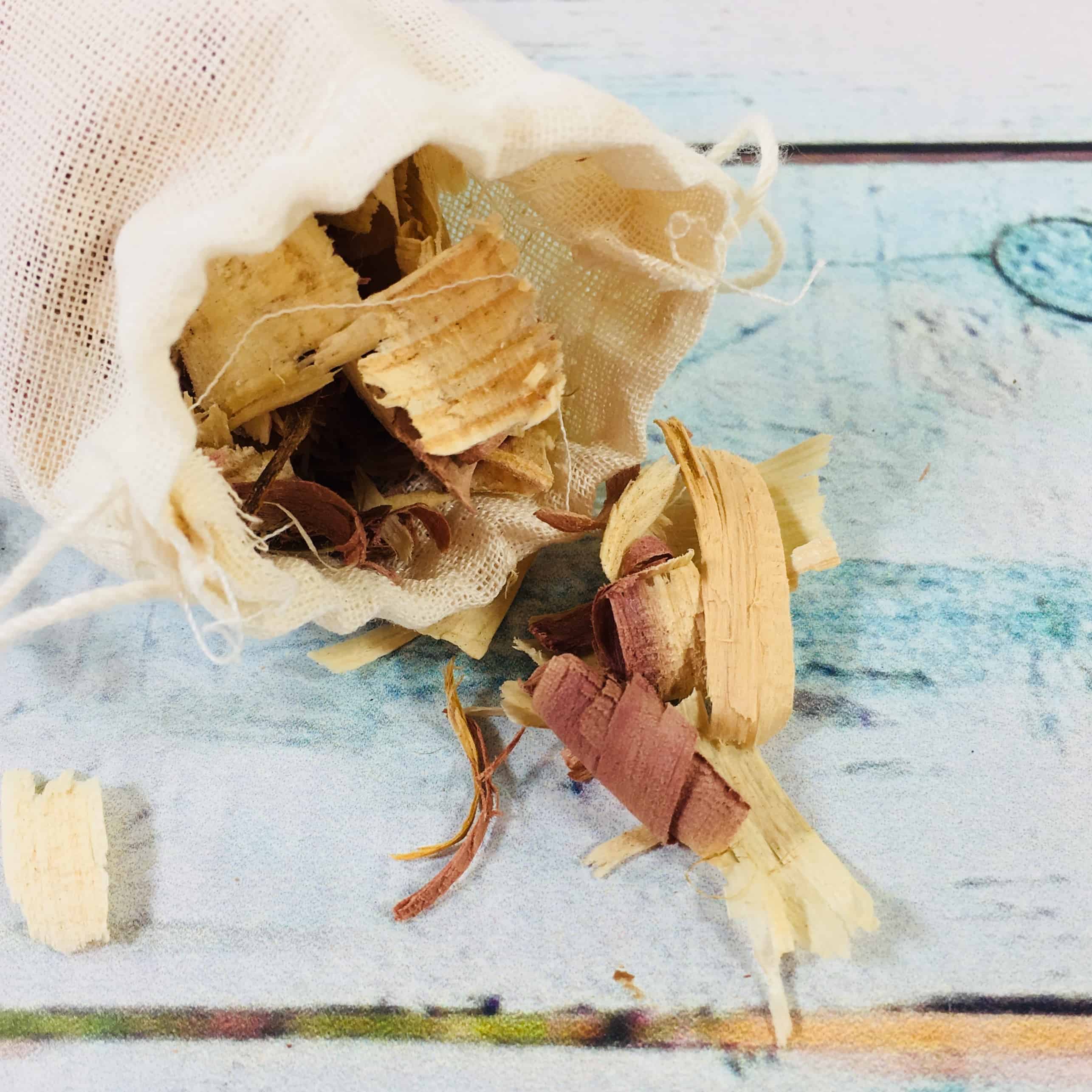 You can place in a drawer to relieve that musty smell or to keep insects away – these are a natural alternative to chemical-based mothballs.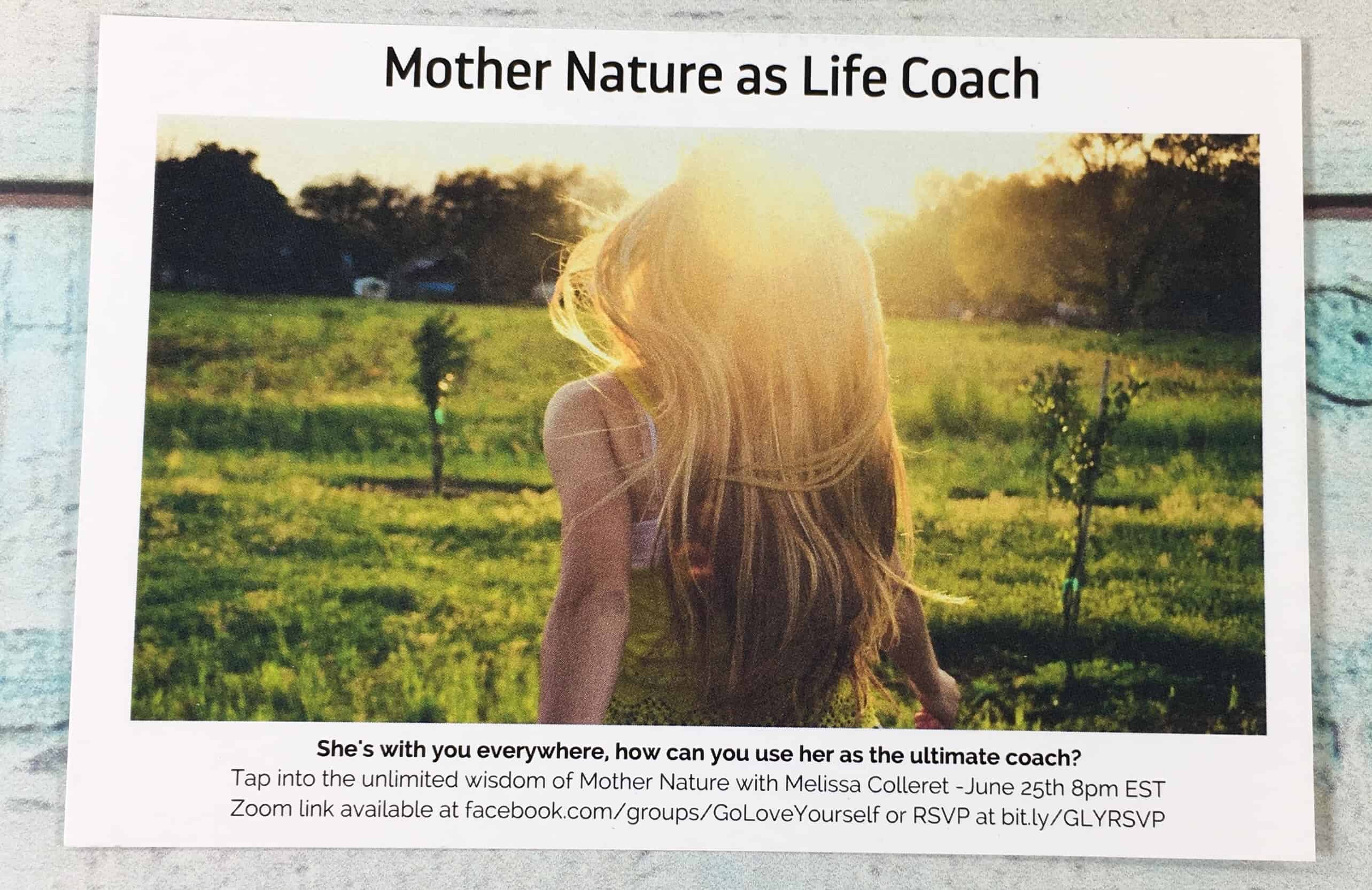 There was a card with info on how to RSVP for a session on using Mother Nature as a life coach.

I loved the theme for this month's Go Love Yourself Box, I think it was my most favorite box from them yet! The book is interesting and has beautiful photographs, the necklace and oil were perfect for bringing the scent of the forest to my personal space, the bath salts are relaxing while at the same time invigorating, and the incense was fun to watch and made my living room smell warm. I will probably stash the sachet in a drawer and the workbook was one of the best and a great companion to the main book. I am considering a trip to the mountains when I visit California soon, but if you can't make it to the woods, then this a sweet alternative. If you are loving this month's box then you can still grab one from their online shop and they will send the outdoors to you!
Are you getting the Go Love Yourself Box?