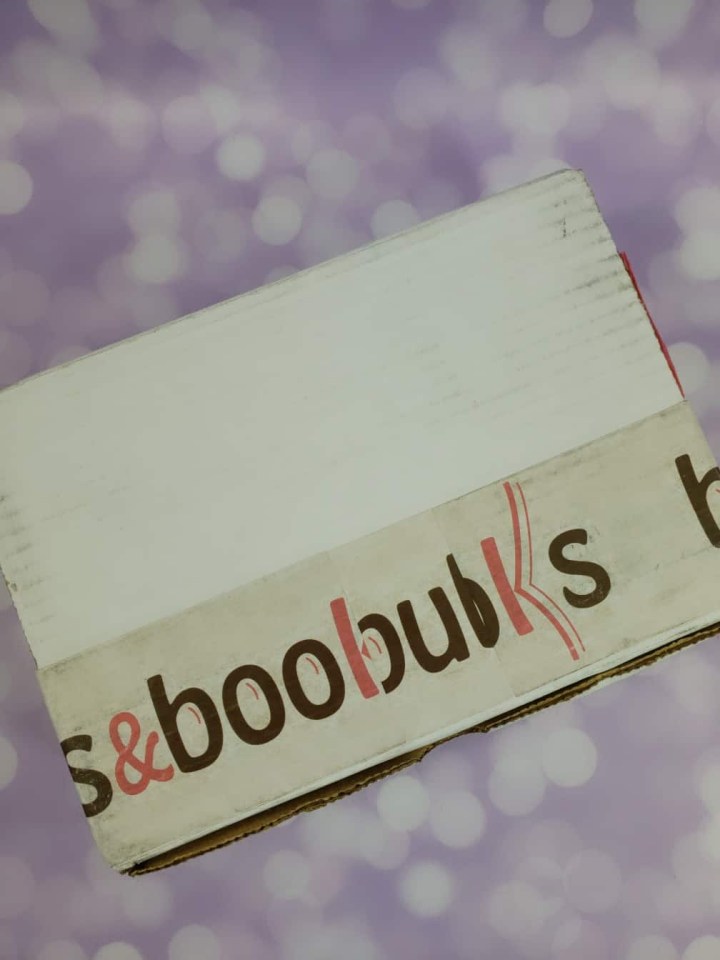 Bubbles & Books is a monthly subscription that sends a romance book and items to help you relax in your tub after a long day doing whatever you do. Need a break from the hectic workday? Step inside your bath/spa. Wrangling little ones under your feet? Time for a bit of me-time in the tub. What can you expect from this subscription?
Every box contains at least one romance novel, one artisan-crafted soap, and one other book- or bath-related goody. However, the majority of our boxes contain more than this!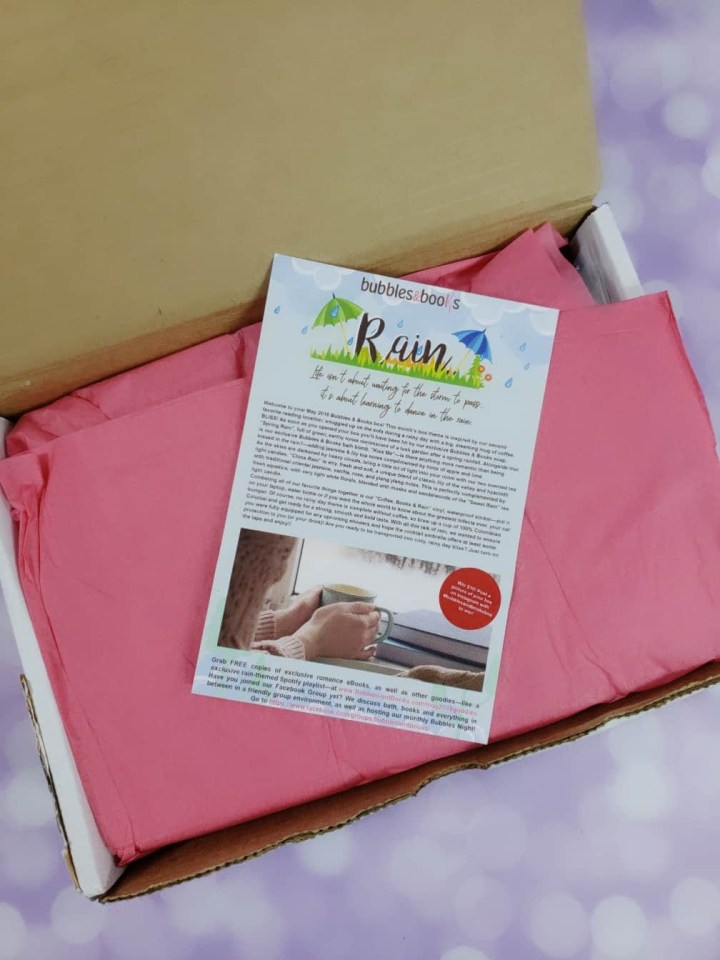 Bubbles & Books is $24 a month plus shipping. My items this month were wrapped in pink tissue paper. Pink paper squiggles kept everything safe on the journey to my mailbox. Bubbles & Books has 3 options to choose from: The Bad Boy Box, The Luxe Paranormal Box, and The Swept Away Box.
DEAL: Get 10% off on your first box! Use coupon code SOAKME.
Everything in my May Rain themed Bubbles & Books box!
This month's box came with a note telling us the theme and letting us know about some of the inspiration for the box. I'd have to mention that this font is tiny. I mean super small. I hope if they continue to add information notes they use a larger card and a larger font. I could read it but it was a struggle.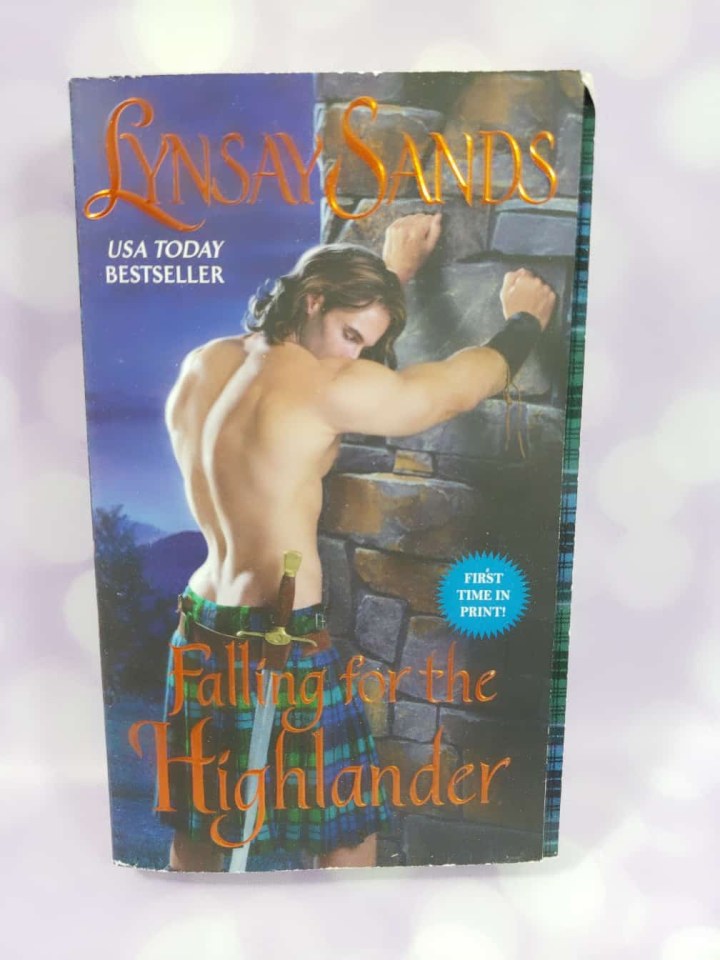 Falling for the Highlander by Lynsay Sands ( $5.99) Isn't everyone intrigued by a man in a kilt? I mean really what is it about a kilt that just screams AWESOME!
Lady Murine Carmichael has known her share of bad luck. But when her debt-ridden half brother tries to sell her off in exchange for a few Scottish horses, it's the final straw. If keeping her freedom means escaping through harsh countryside alone, so be it. She has barely begun her journey when she lands an unlikely escort—the brawny Highlander who just refused to buy her virtue.

Dougall Buchanan was disgusted by Lord Danvries' shameful offer, but Murine tempts him beyond measure. Even bedraggled and dusty, the lass glows with beauty and bravery. Dougall wants to do more than just help her flee. He wants to protect her—with his life and his heart—if she'll only let him. For Murine may be pursued by a powerful foe, but nothing compares to the fiery courage of a Highlander in love.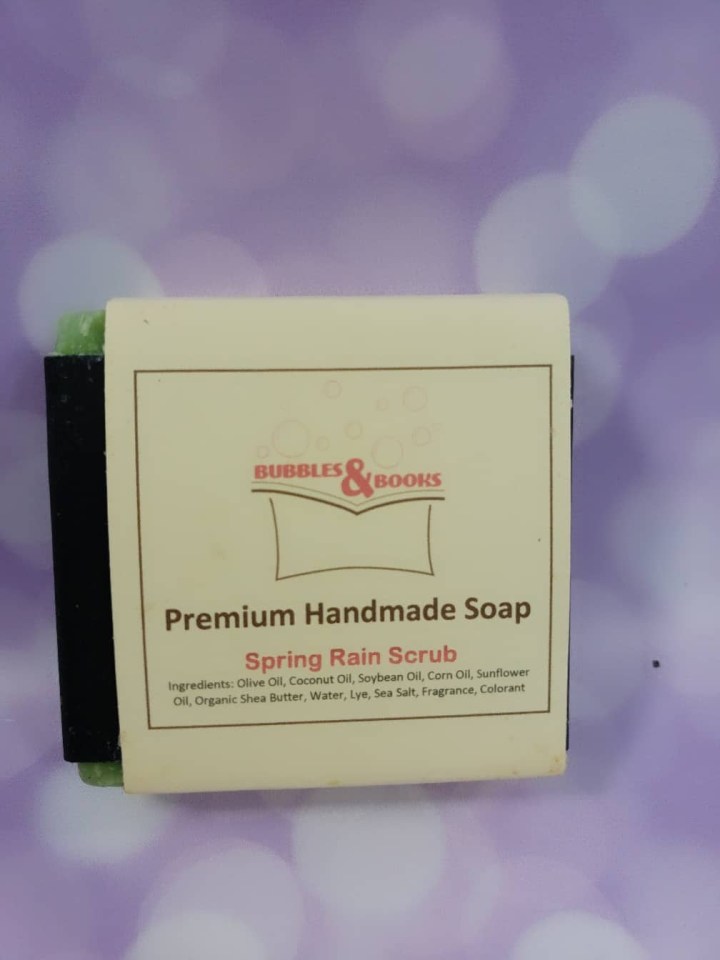 Spring Rain Scrub Soap – This soap is full of green, earthy tones to remind us of a lush garden after a spring rain. I love the smell of the fresh outdoors after the rain and while I normally put these soaps in my guest room I'm thinking this one might be all for me.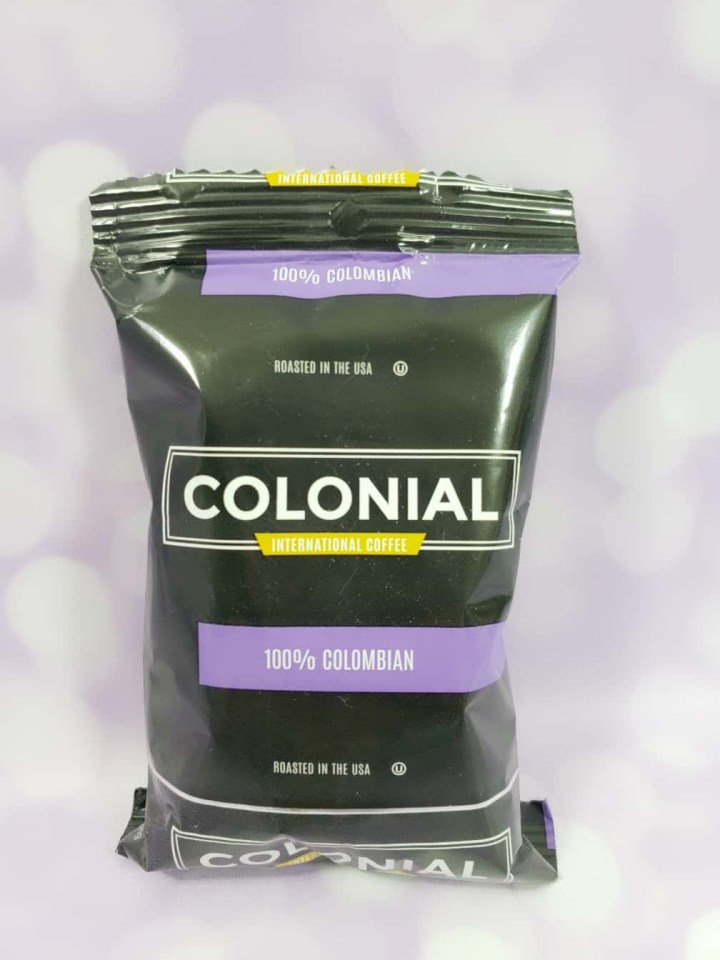 Colombian Coffee – What is better than curling with a hot cup of joe, a good book, and a summer storm? I'm not sure there is anything.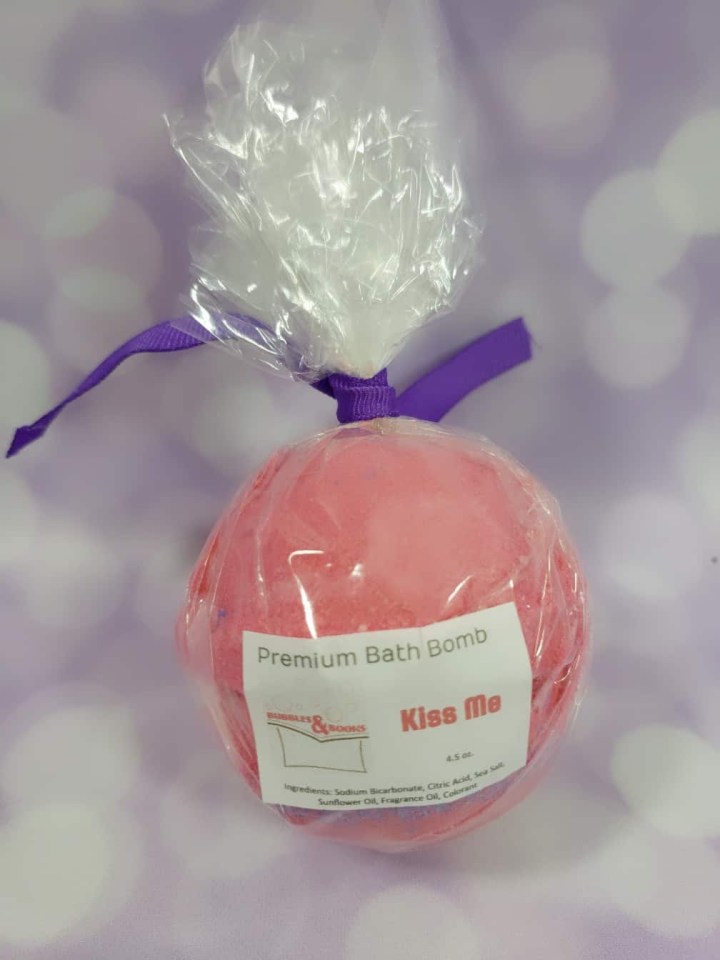 Kiss Me Bath Bomb – Every time I think of Kissing in the rain I think of the OC but that was inspired by Spiderman so I'll go with that. This Kiss Me bath bomb has hints of jasmine and lily complimented by hints of apple and lime.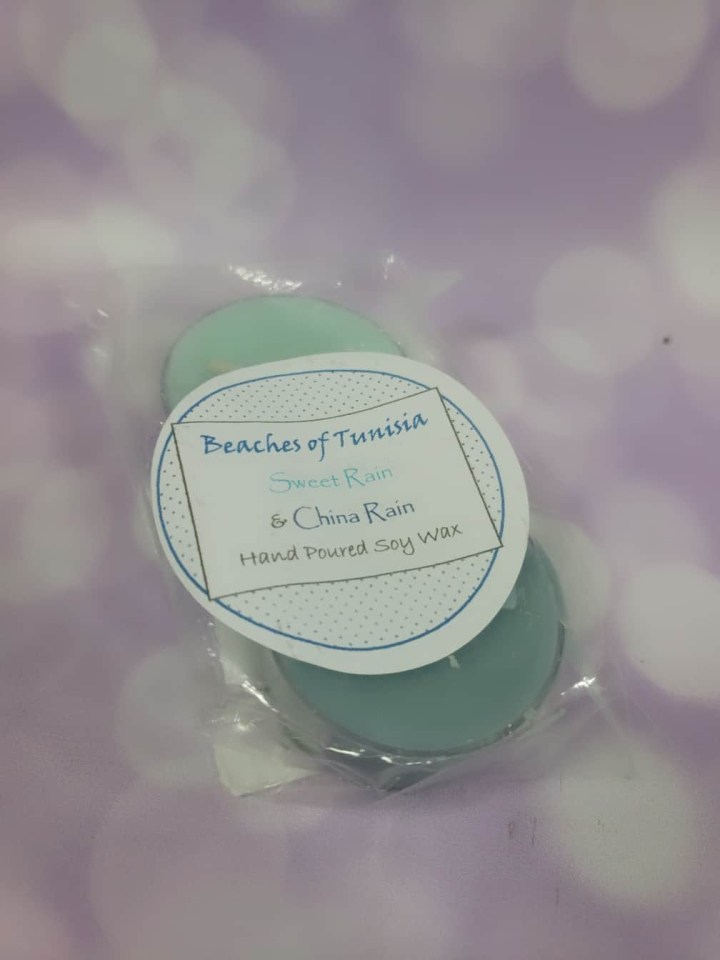 Sweet Rain & China Rain Tea Lights – Some ambiance to go along with my bath and books. The sweet smell of fresh rain!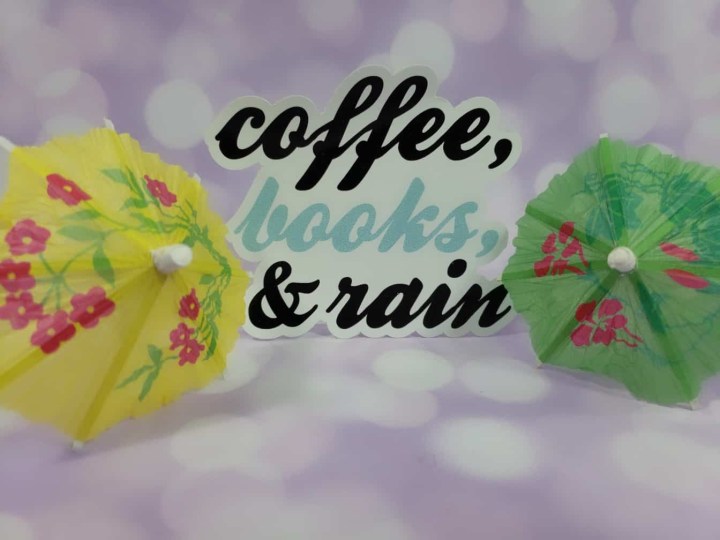 Sticker and Umbrellas – How fun are these?  We got a vinyl waterproof sticker that can be added to anything and then some fun drink umbrellas. I had to display them both together and need to find the perfect spot for my sticker.
The Rain theme pours down through this month's Bubbles & Books box.  I mean really a guy in a kilt gets me every time so I just keep oogling the book. It and all of the extras will make a great rainy afternoon delight activity. I really do love the smell of a fresh rain so all of the items this month are my scents and ready for use in my house.
What do you think of this month's box? Let me know in the comments!