The Detox Box is a monthly green and natural beauty subscription box from The Detox Market. For $49.95 each month, you'll get a box featuring one or more green beauty products with a value of at least $90. The price decreases by $10 per month on a 6-month plan!
As you open the box, you will find feel-good messages from The Detox Box.
This month's featured product brand is One Love Organics by Suzanne Leroux!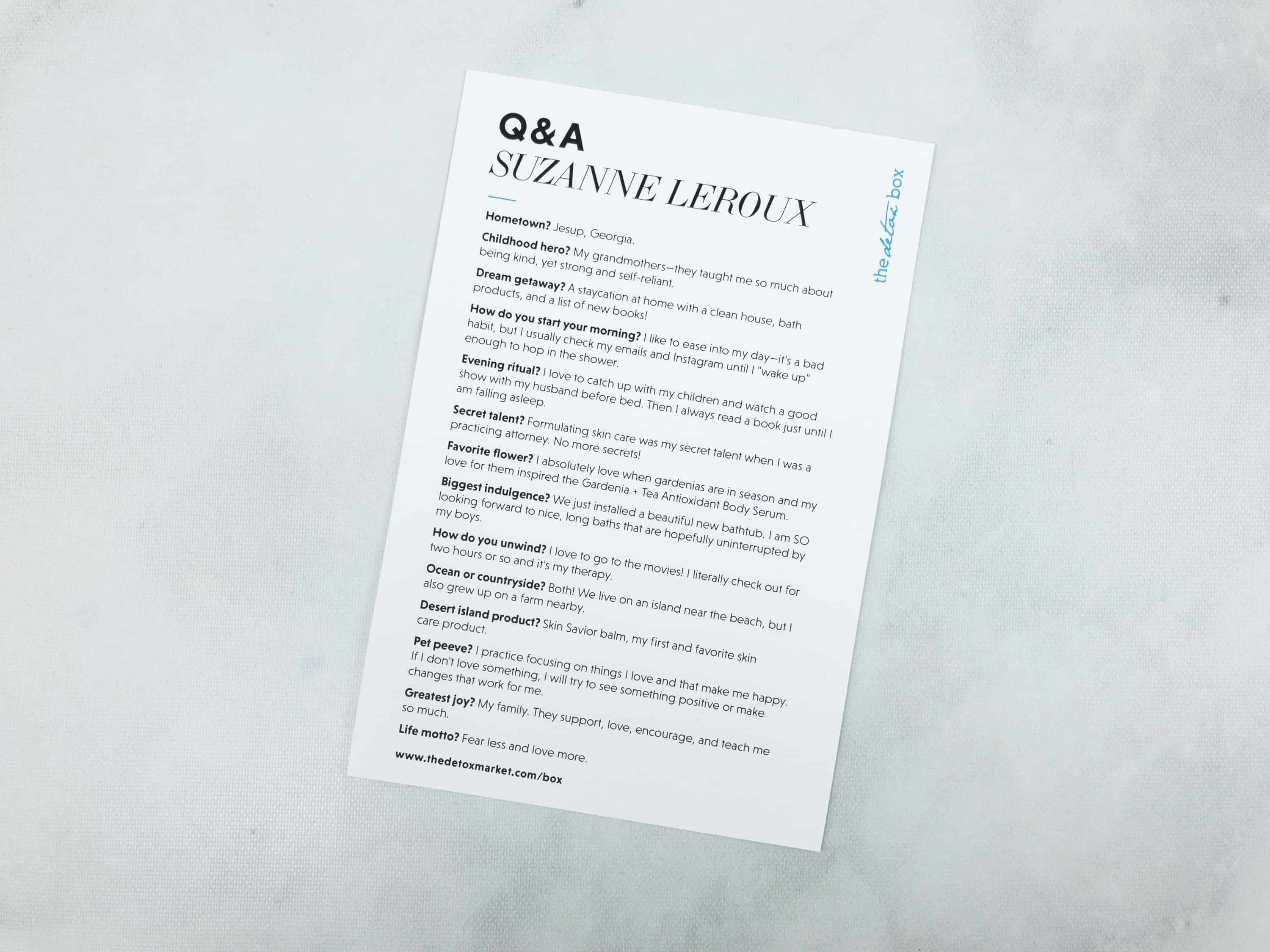 The Detox Market had a little Q and A with the maker Suzanne Leroux, where she also shared some personal information.
I like the information card they provide! It's complete with a product description, a list of key ingredients, and expert tips.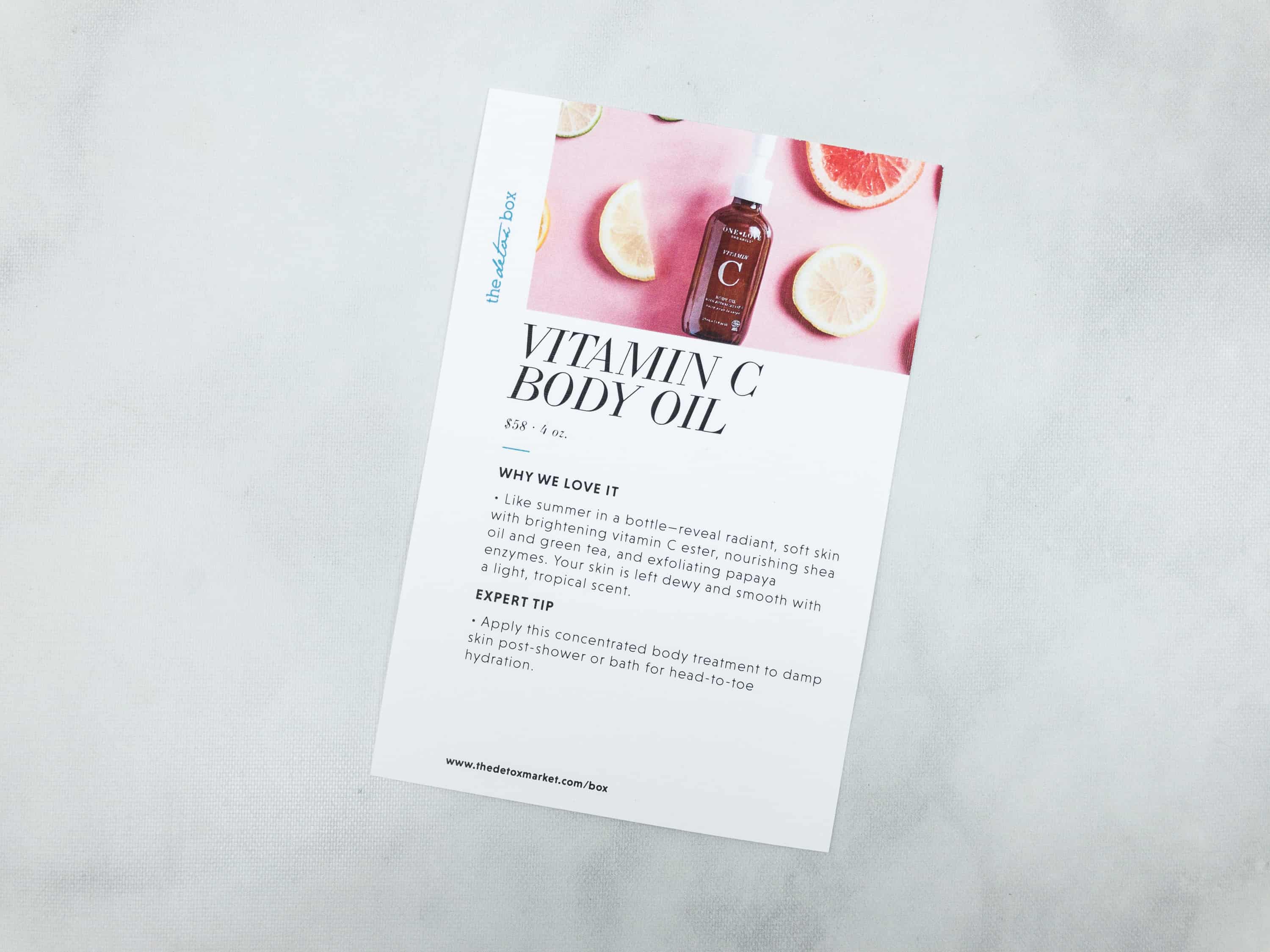 More info about the other featured products.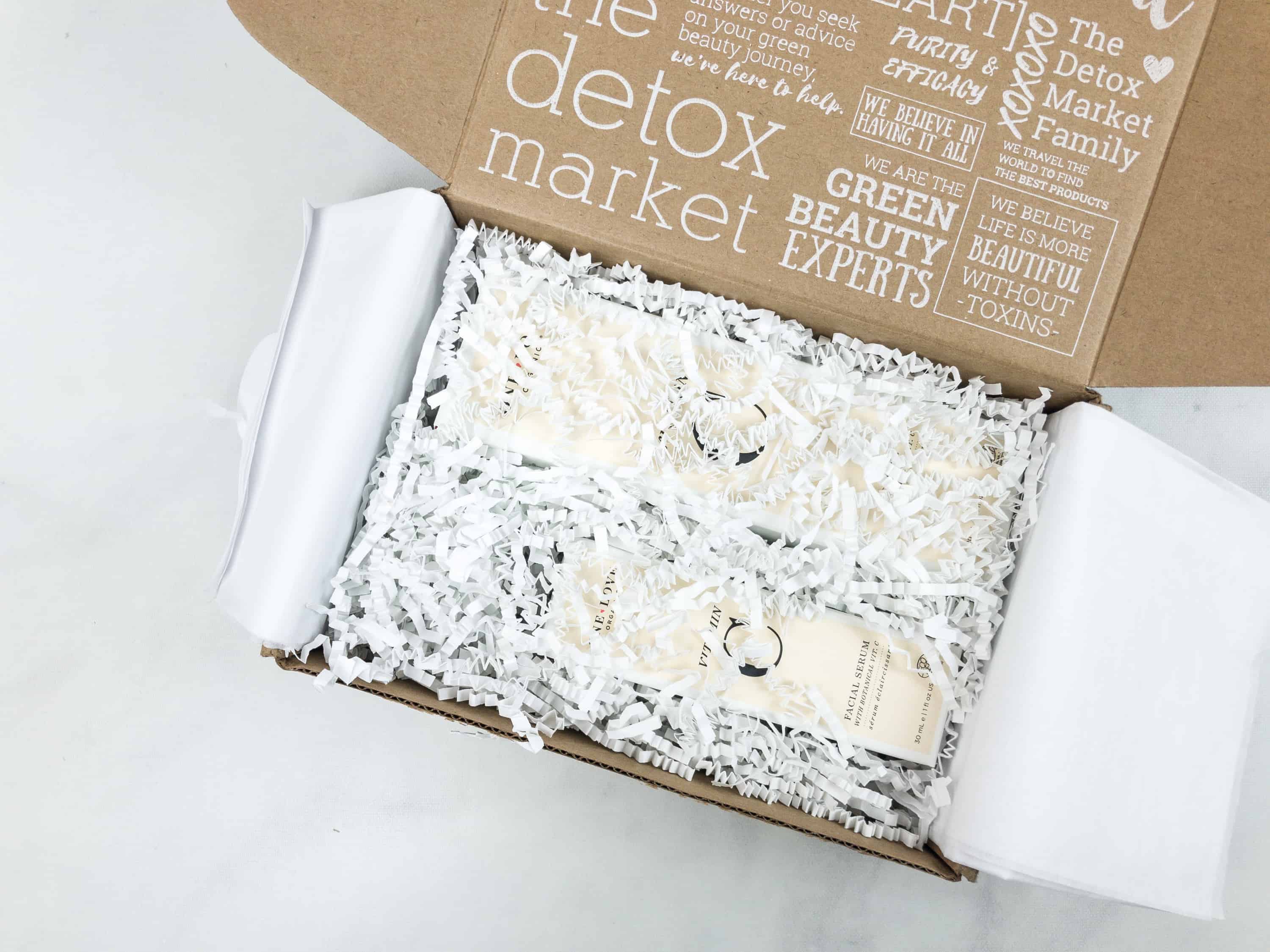 Can't wait to dig in!
Everything in the box this month!
One Love Organics Vitamin C Body Oil ($58) A body oil in summer? I'm nervous about this because usually, it is tacky and sticky. Lotions can be tricky enough, what more with oil? But all of skepticism went out the window upon smelling and trying it out.
This is a moisturizer and a luxury skin refiner. It is a potent combination of vitamin C ester, papaya enzymes, and organic shea oil. The scent is so good, it reminds me of the beach. I was surprised by how fast it was absorbed by my skin, so it didn't feel uncomfortable or sticky when I putting on clothes. It's not tacky at all.
It gently exfoliates and then keeps the skin smooth and dewy after. The formula is 100% organic.
One Love Organics Vitamin C Facial Serum ($75) I appreciate that the products are in dark glass containers because it means that they want the oils and serums preserved and protected from the UV rays of the sun. This facial serum has the triple action approach which is to balance and tone at morning and night.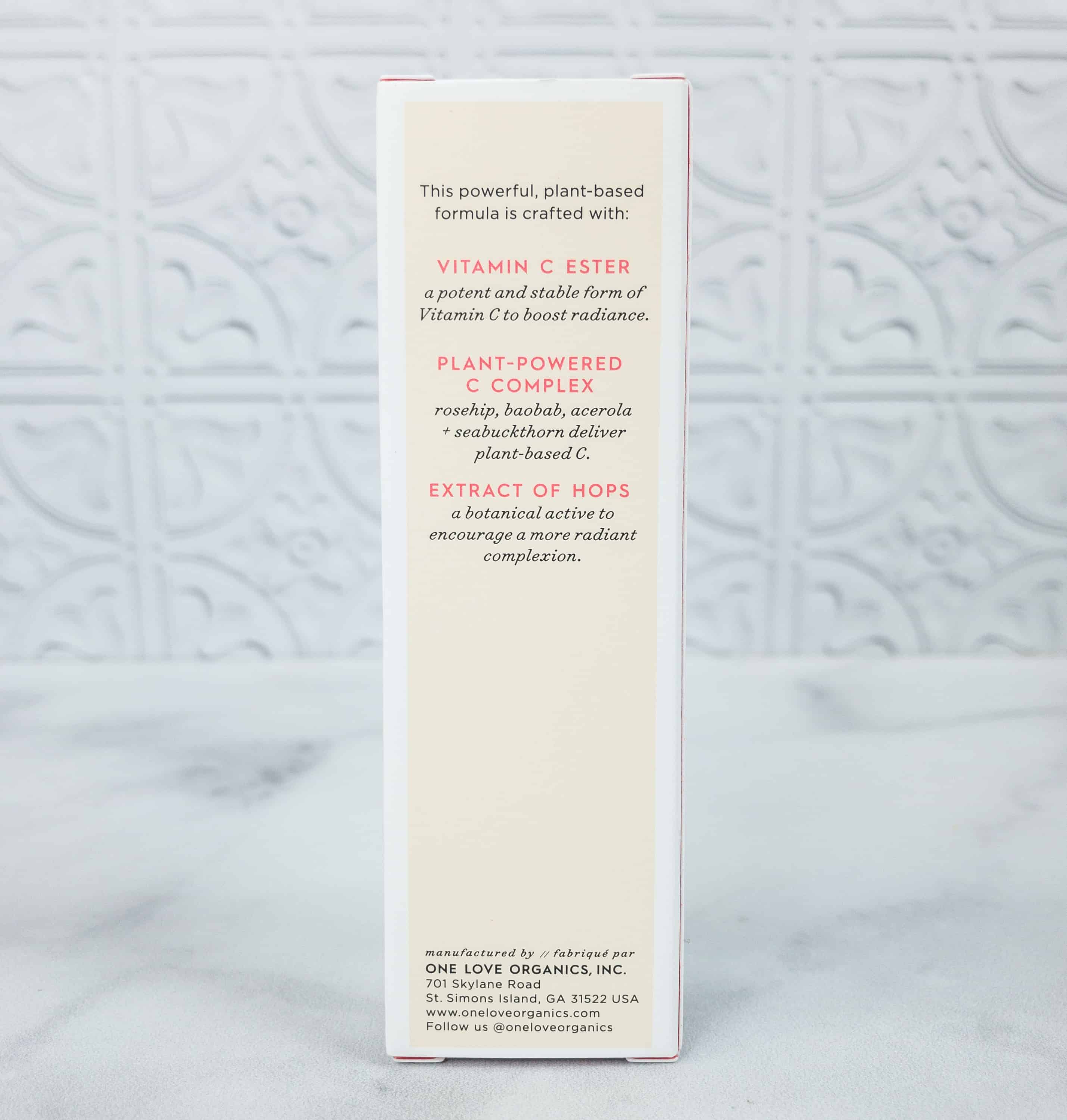 It helps boost skin with two potent sources, which are vitamin C and E. A little amount goes a long way, and just like the body oil it is light on the skin and smells really good.
It is perfect for dry skin because of its moisturizing effect. You can use it as the base for makeup, and it's gentle enough even for those who have sensitive skin.
I trust the Detox Box when it comes to sending us natural and safe skin care products. This month's featured brand, One Love Organics, is eco-certified which means 100% of their total ingredients are of natural origin and 88.4% of total ingredients came from organic farming. The pairing of the two products works perfectly well. I'm happy with the products that I got and I'm looking forward to discovering more clean beauty brands through this subscription!
FYI – this box has been selling out every month – if you're interested, we don't recommend waiting for spoilers because they sell out nearly immediately!
What do you think of this month's featured products?