Sugarbash is a quarterly lifestyle subscription box for women that features full-size products.  They are not accepting new subscribers for 2018, but you can get this box for $75 in their shop.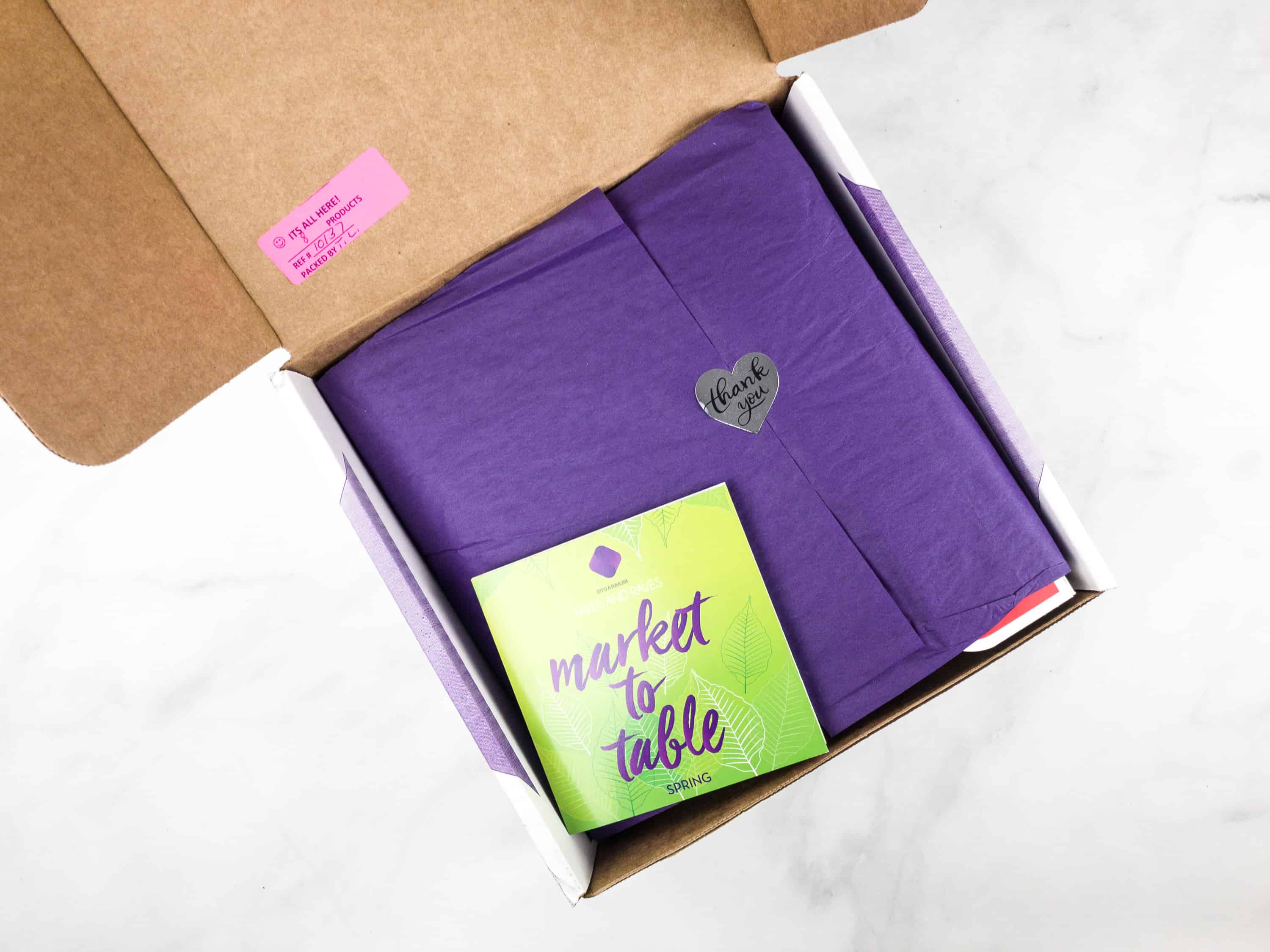 Sugarbash recently switched from a bimonthly box to a quarterly box.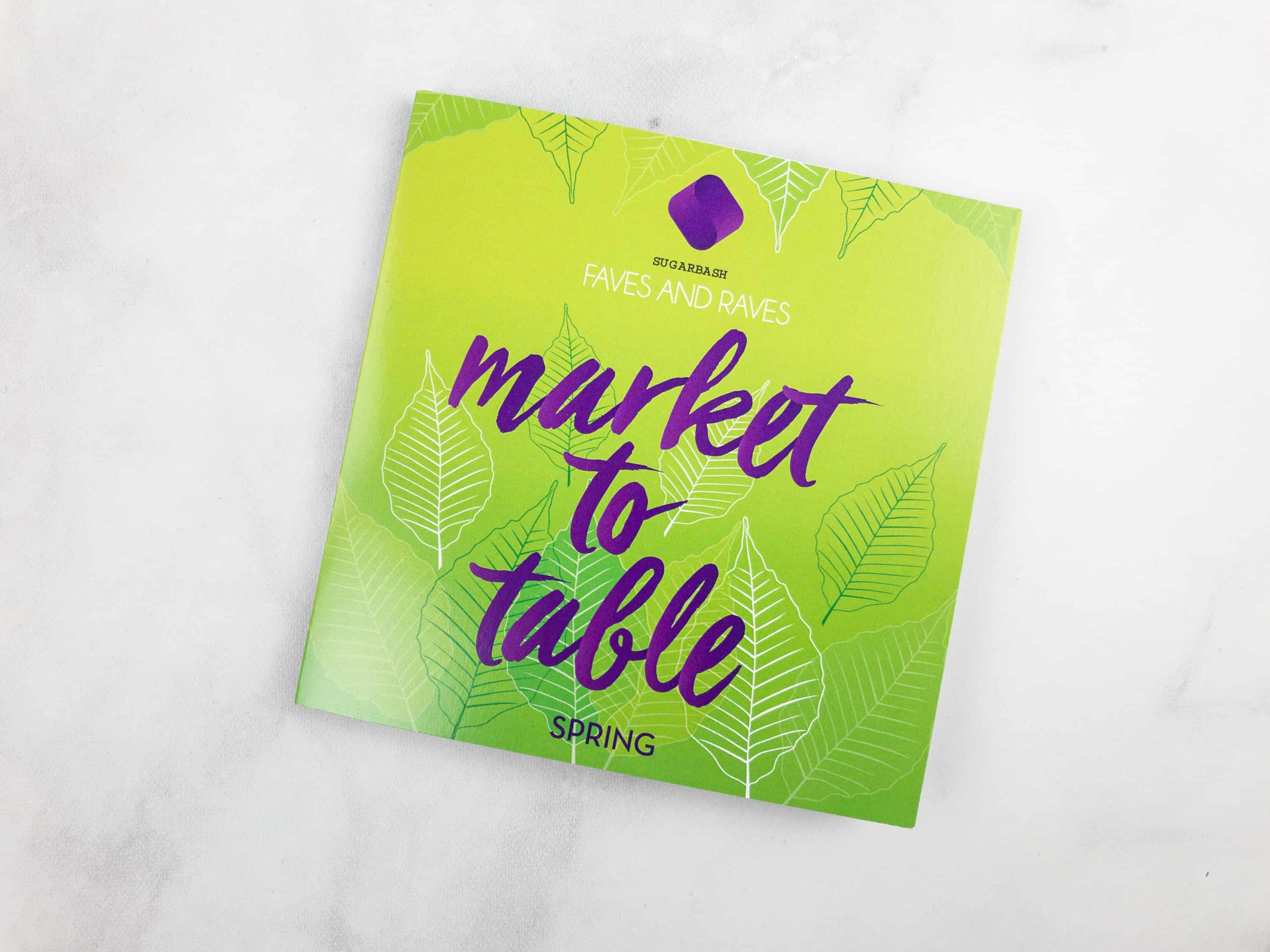 The Spring 2018 theme is Market To Table.
Included in the box is a tri-fold leaflet filled with photos…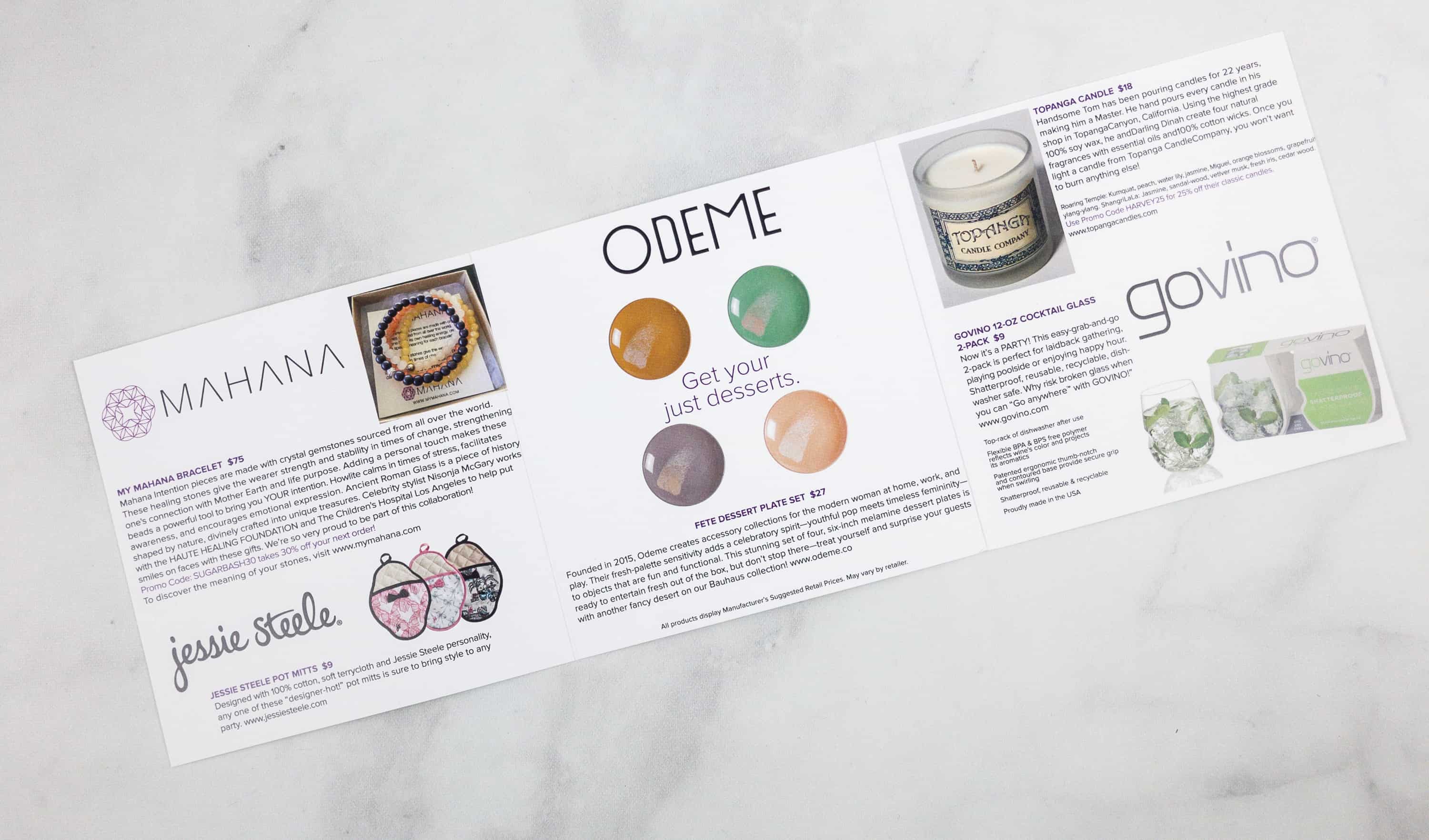 …and item descriptions with retail prices.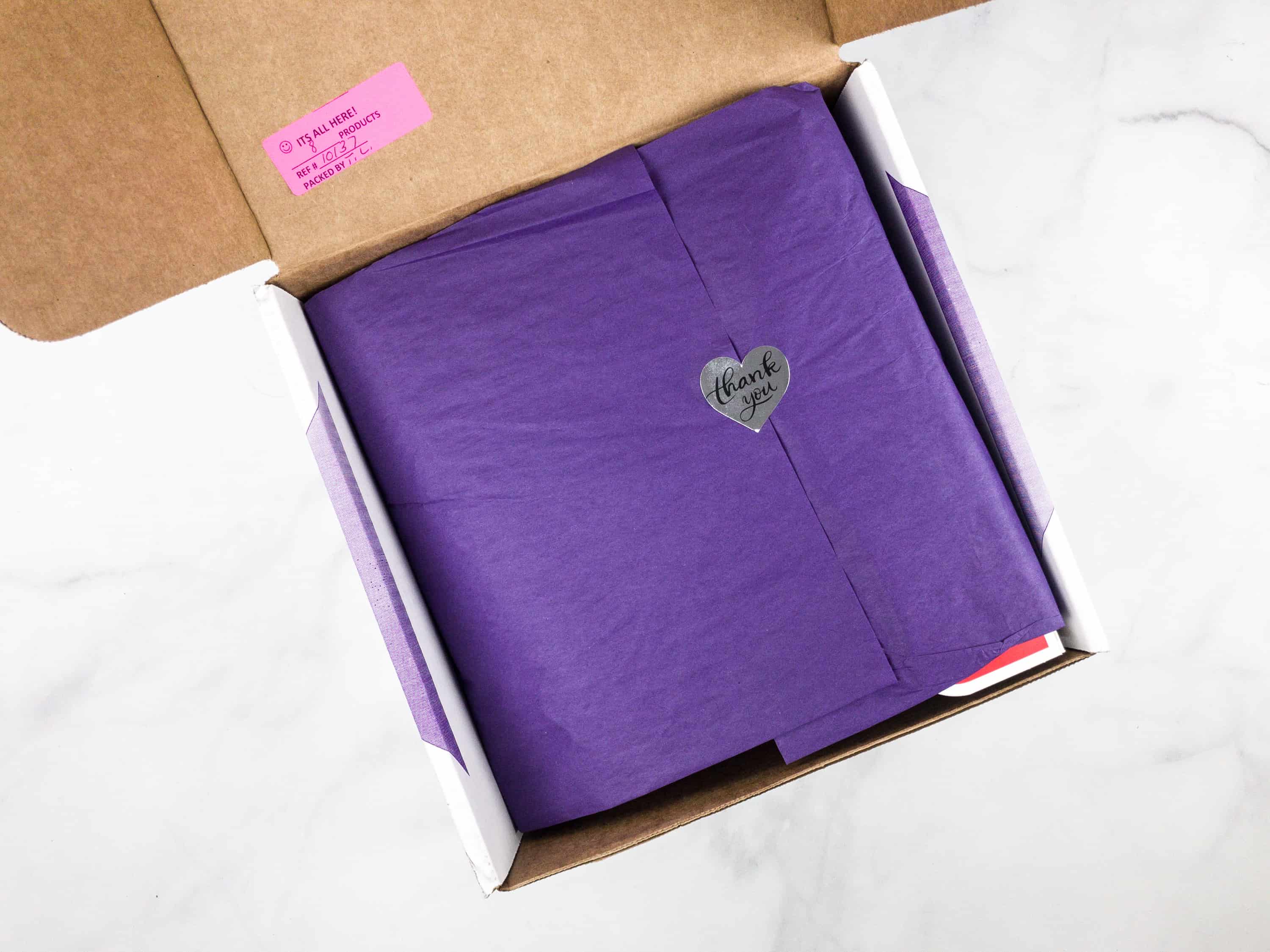 I am soooo curious about the box's contents!
Everything is in its original packaging!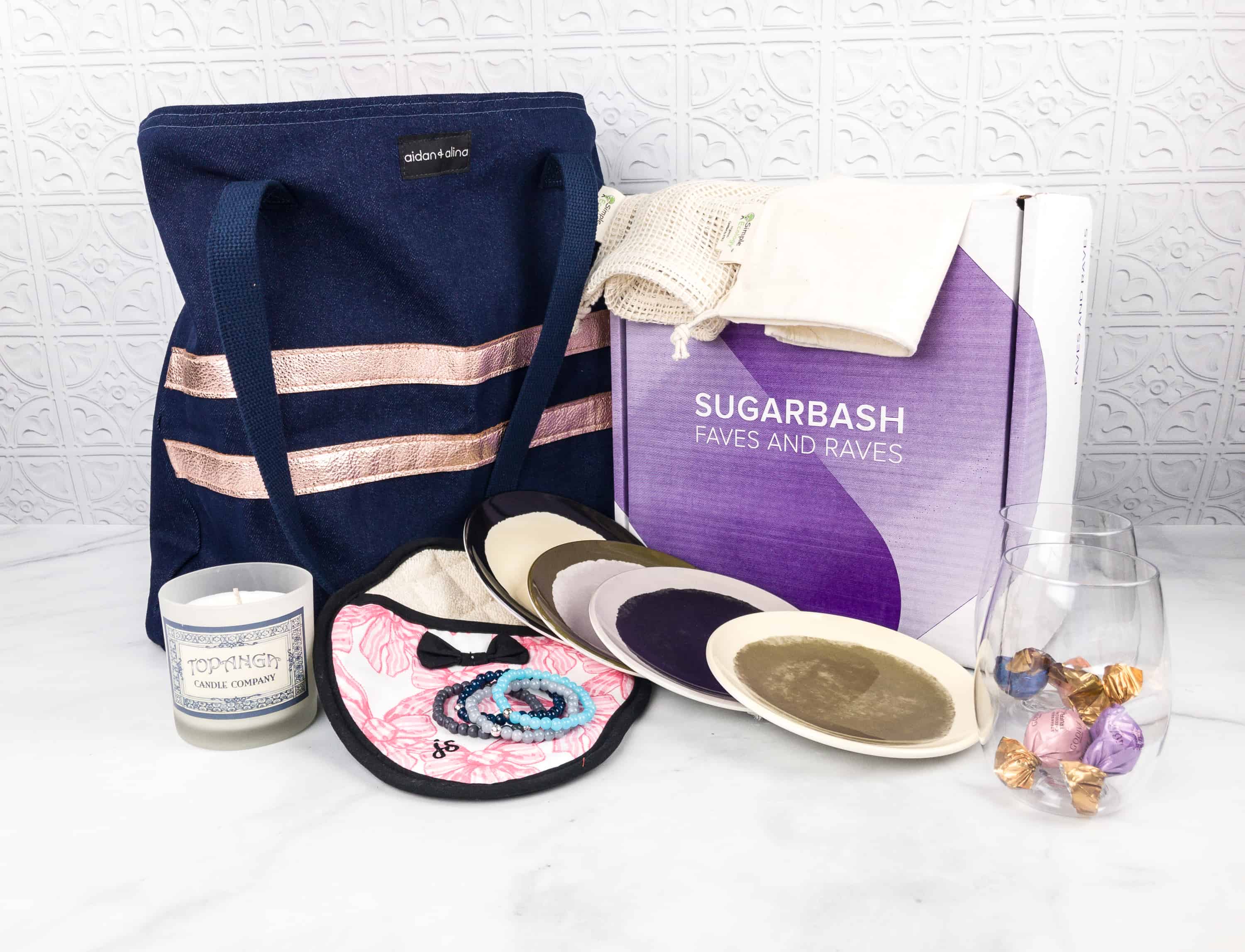 Everything in my spring box!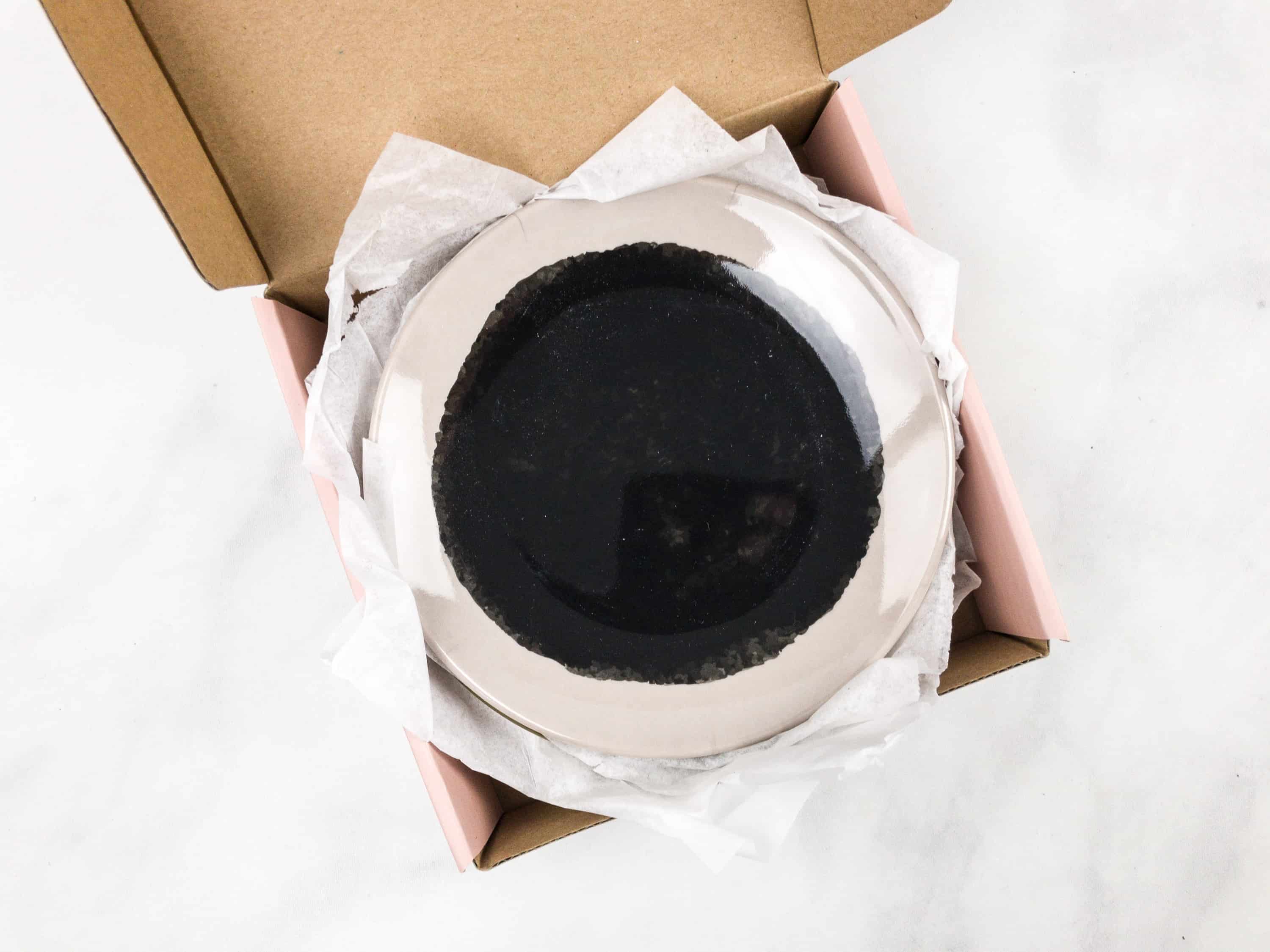 Fete Dessert Plate Set ($27) This plate set of six-inch melamine plates are useful for serving desserts to guests.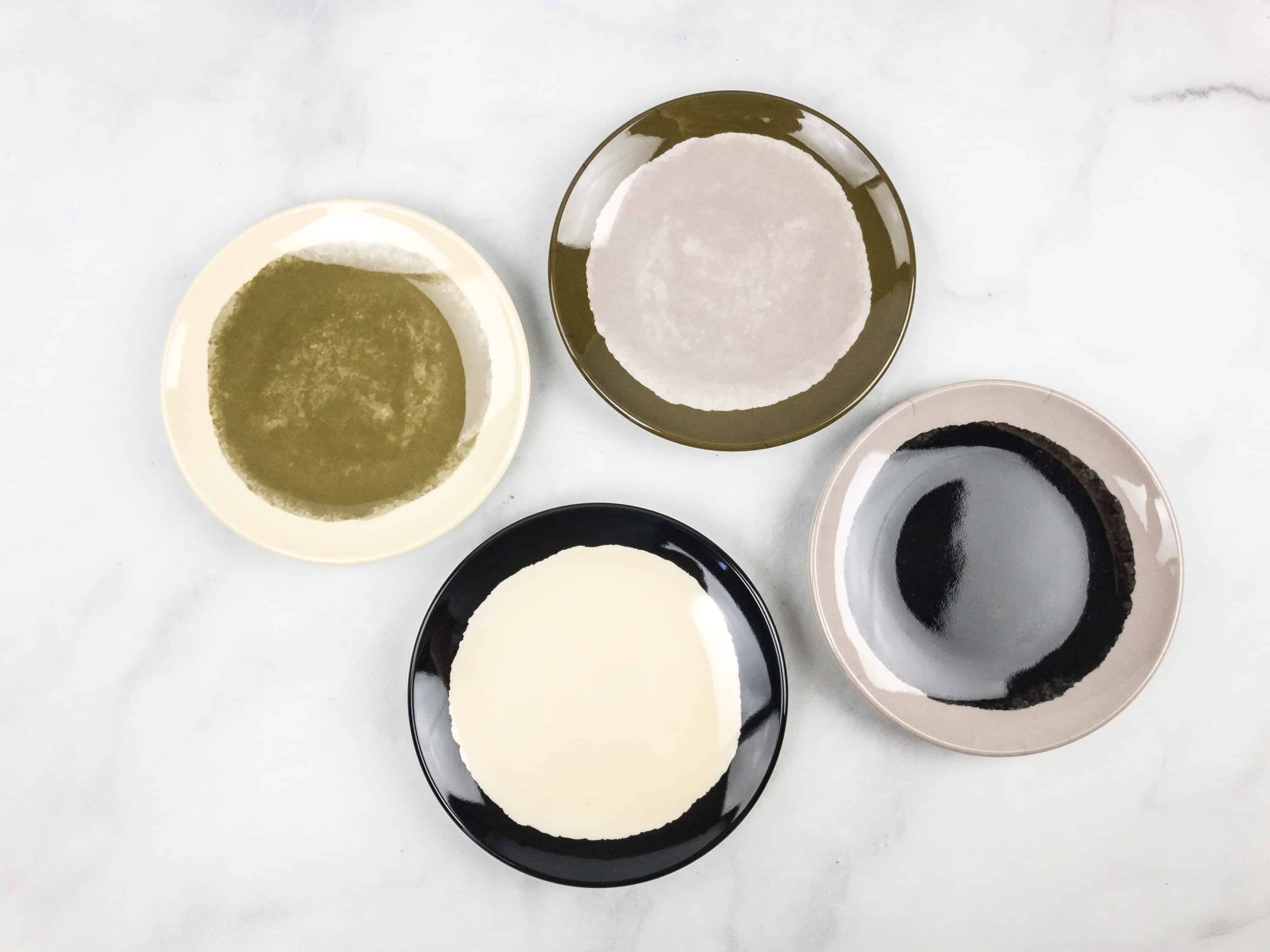 However, these look like someone smeared… something unpleasant on a plate. There's no way I can eat off of them or even have them in my house. These were available via subscriber selections and unfortunately I thought that… color was a metallic gold.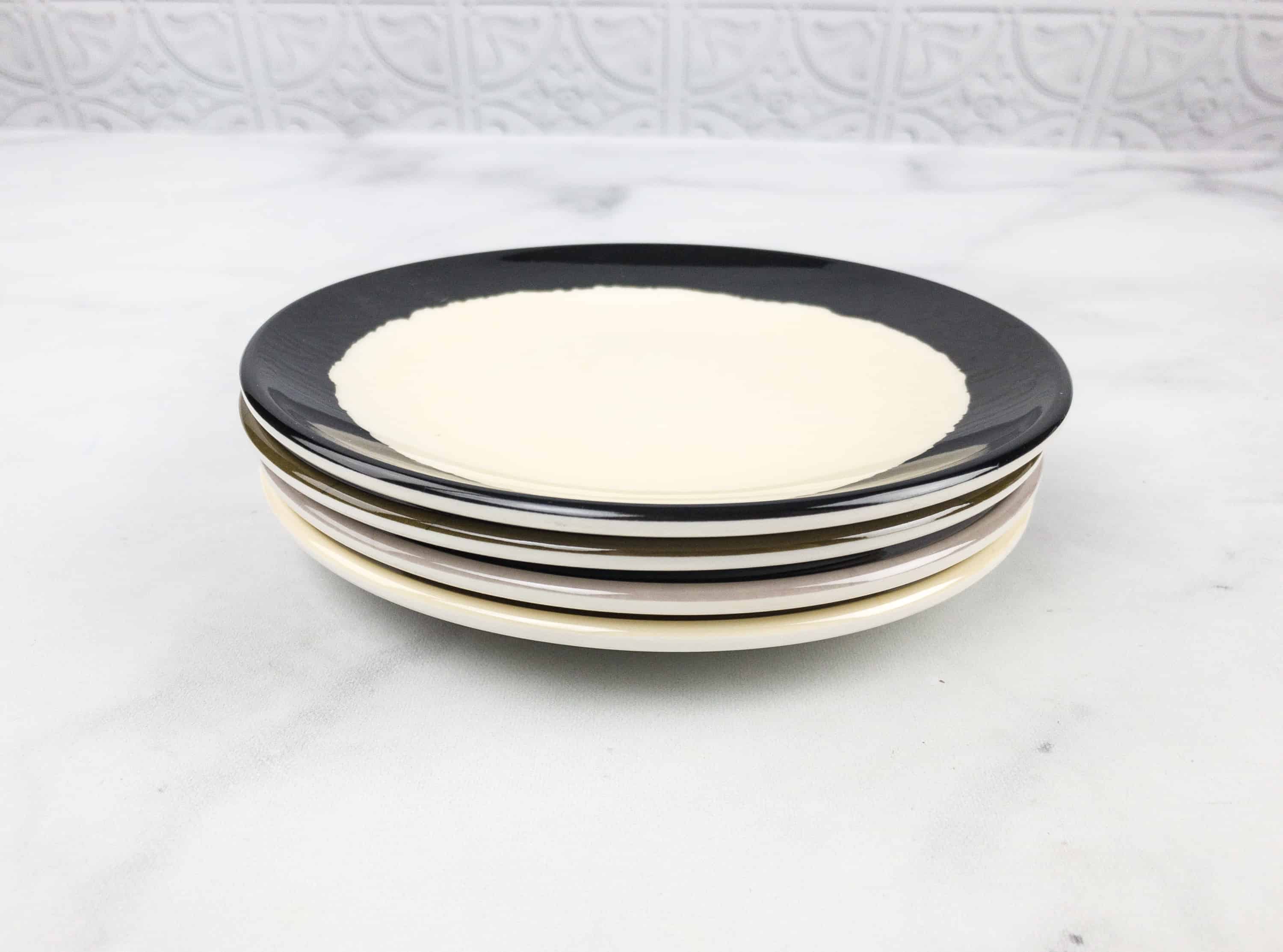 They definitely aren't the "fresh palette" described on the card – really drab!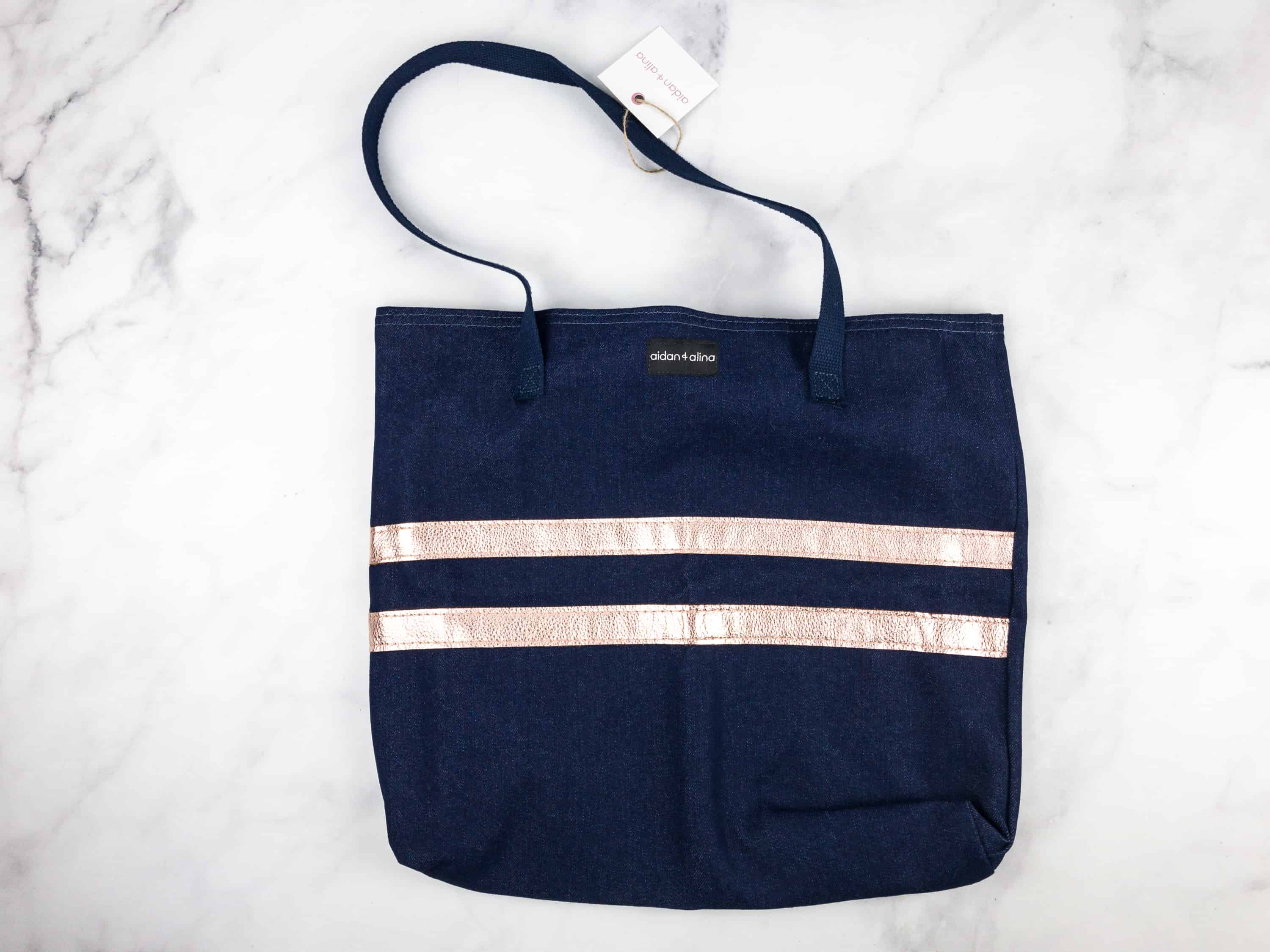 Aidan + Alina Summer Forever Market Bag in Navy Handles ($80) Measuring 19″ x 18″, this bag is spacious enough to bring when shopping or when packing for a picnic.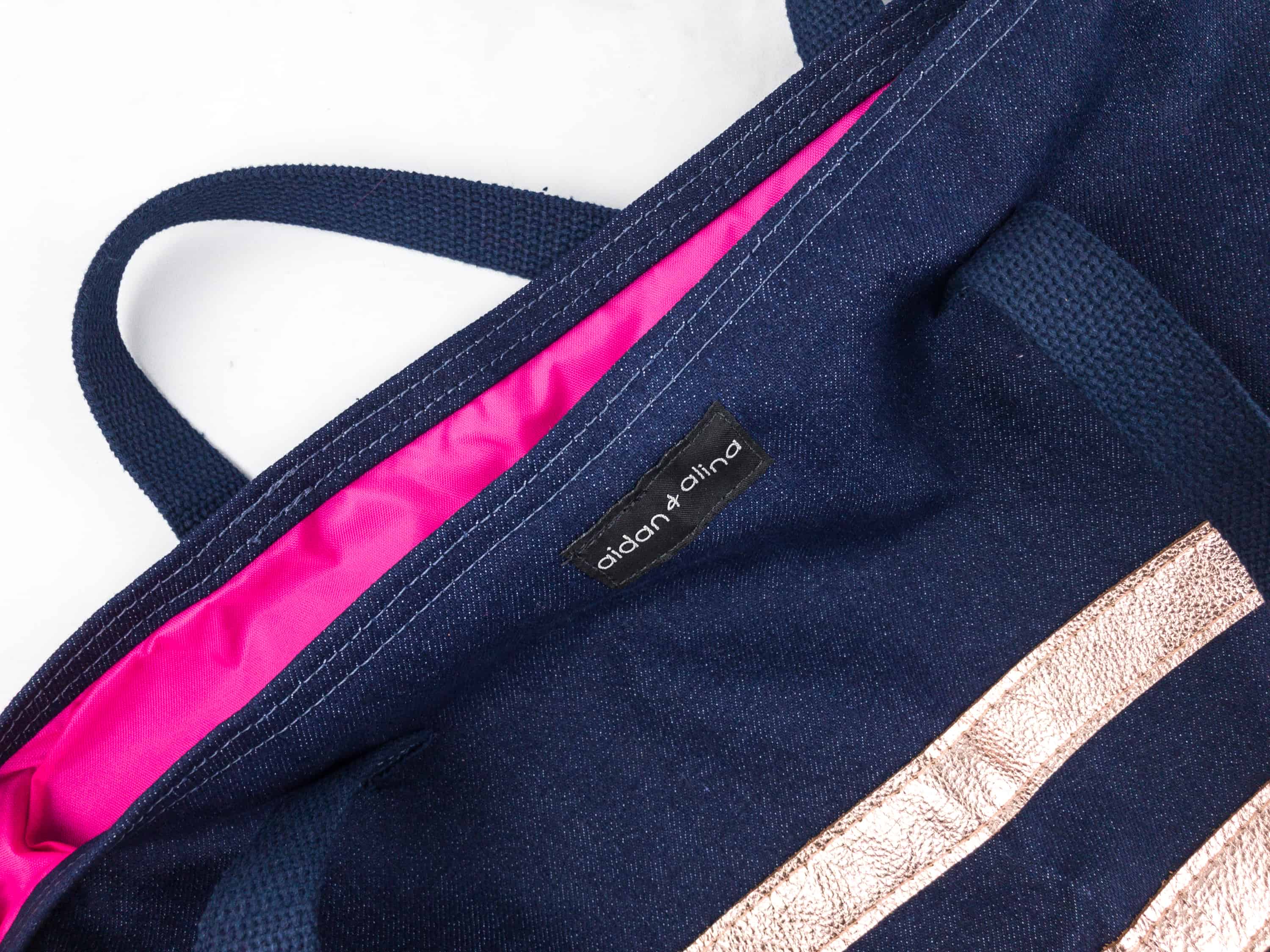 The tote bag is made of denim and hot pink inner lining. The rose gold leather accent also makes the bag stand out. I like the inside of the bag because everything will be easy to find!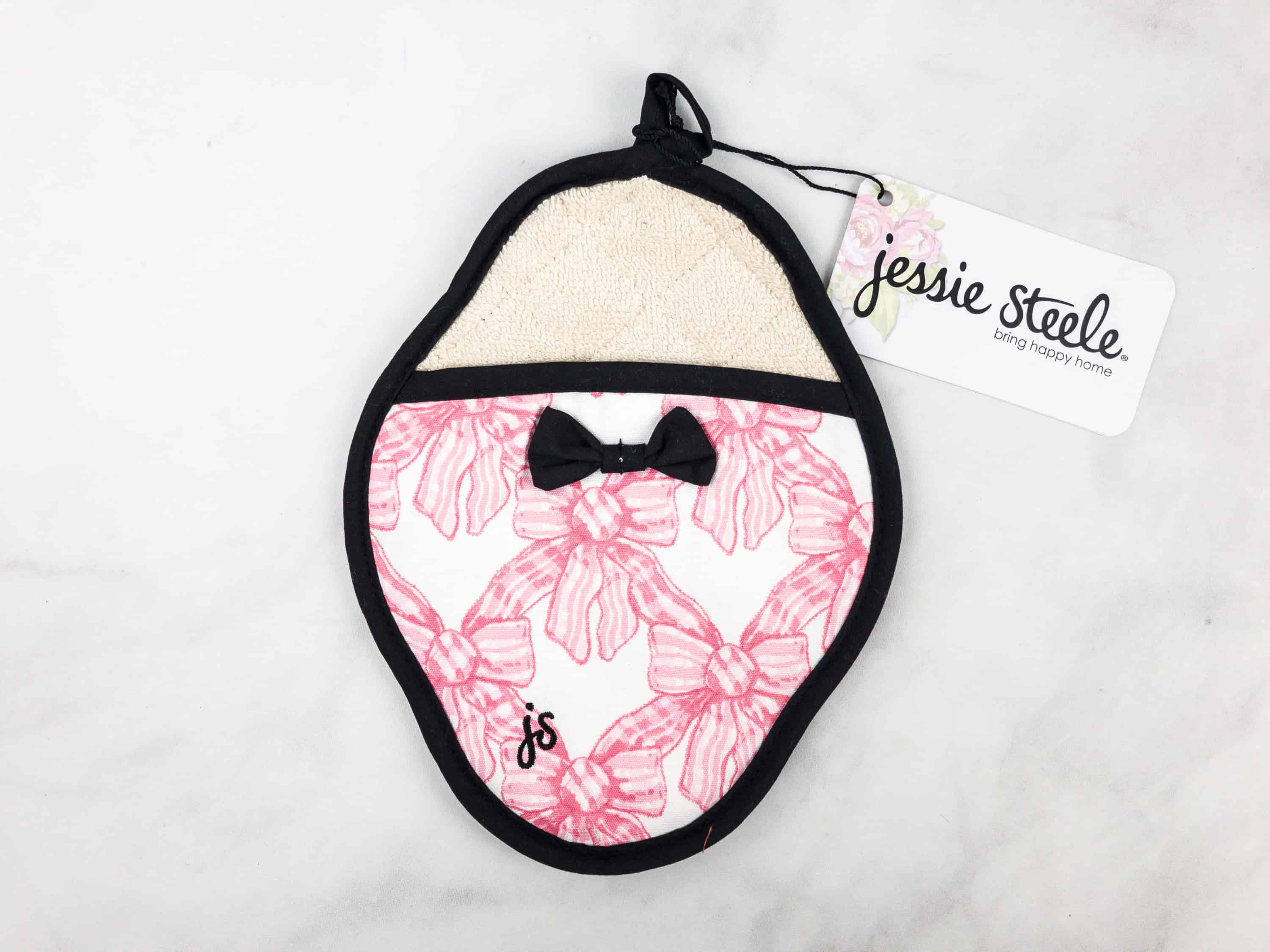 Jessie Steele Pot Mitts ($9) First of all, this pot mitt has a cute design. The ribbon print is in pink, and there's also a cute flat bow on its bias trims.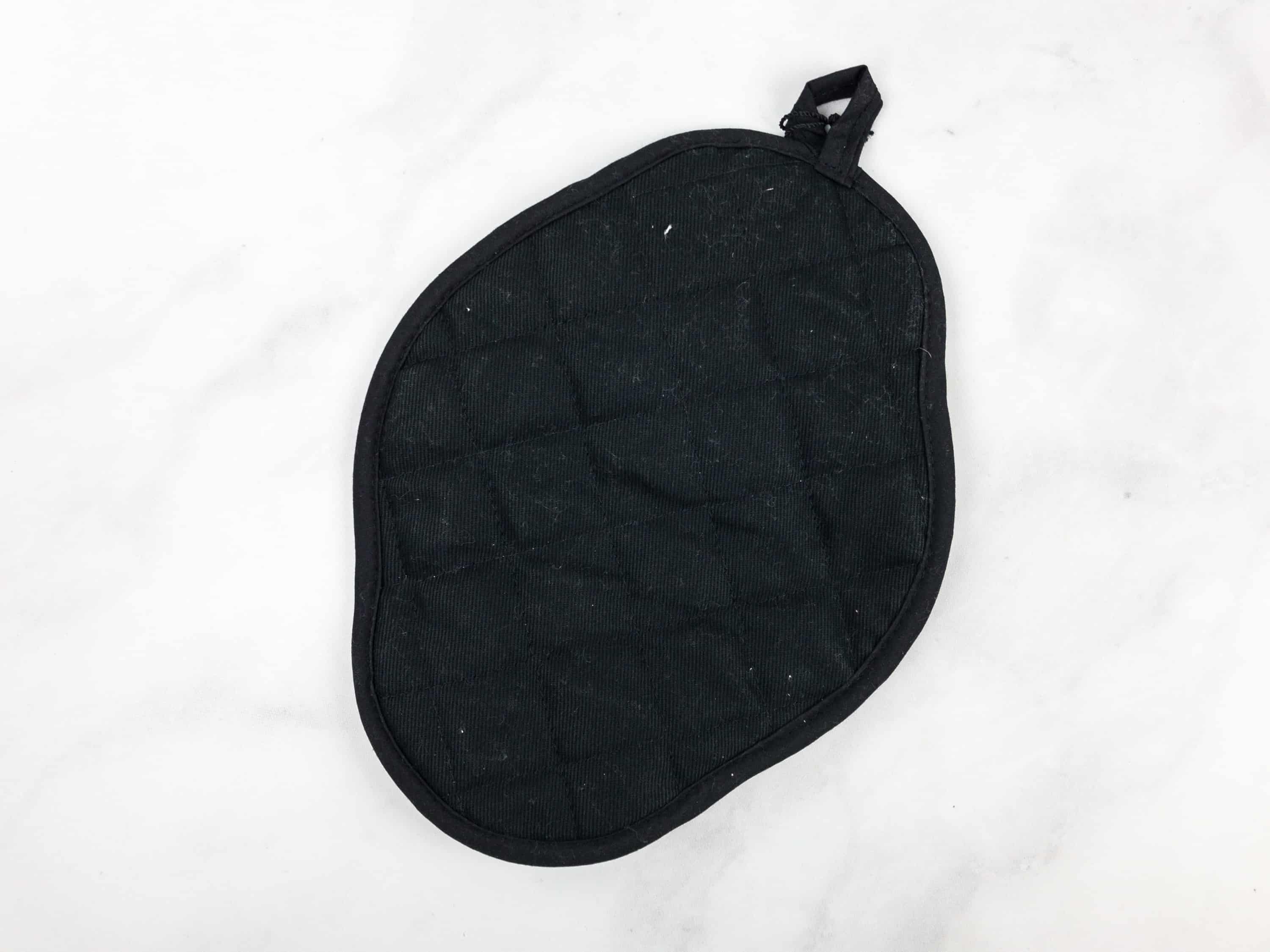 It's made from heavy-duty cotton canvas and soft terrycloth. It features a bias loop, so you can easily hang it after use.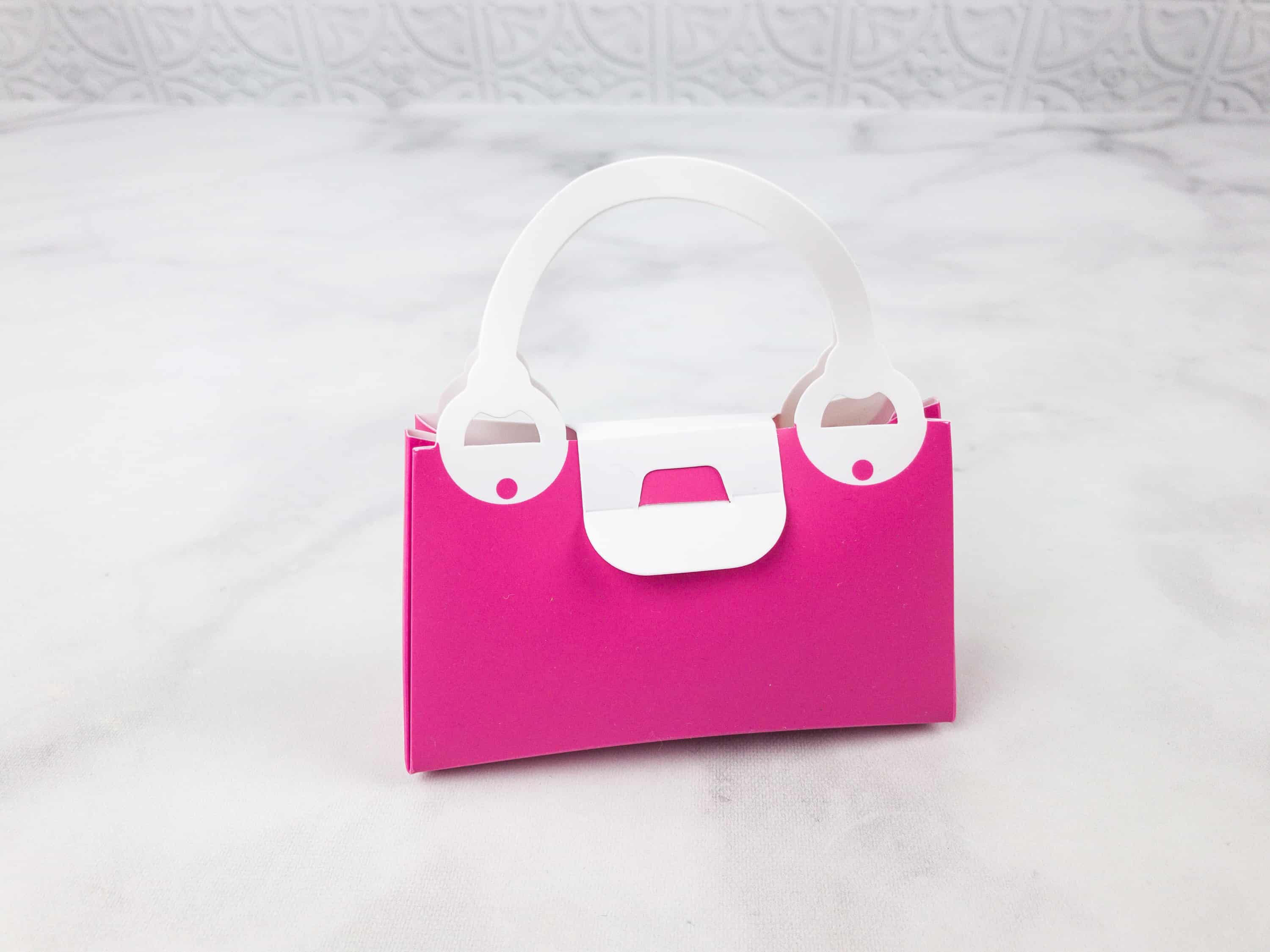 Godiva Chocolates Tote Bag ($7.50) The chocolates were packaged in a hot pink paper bag that looks like a designer  tote!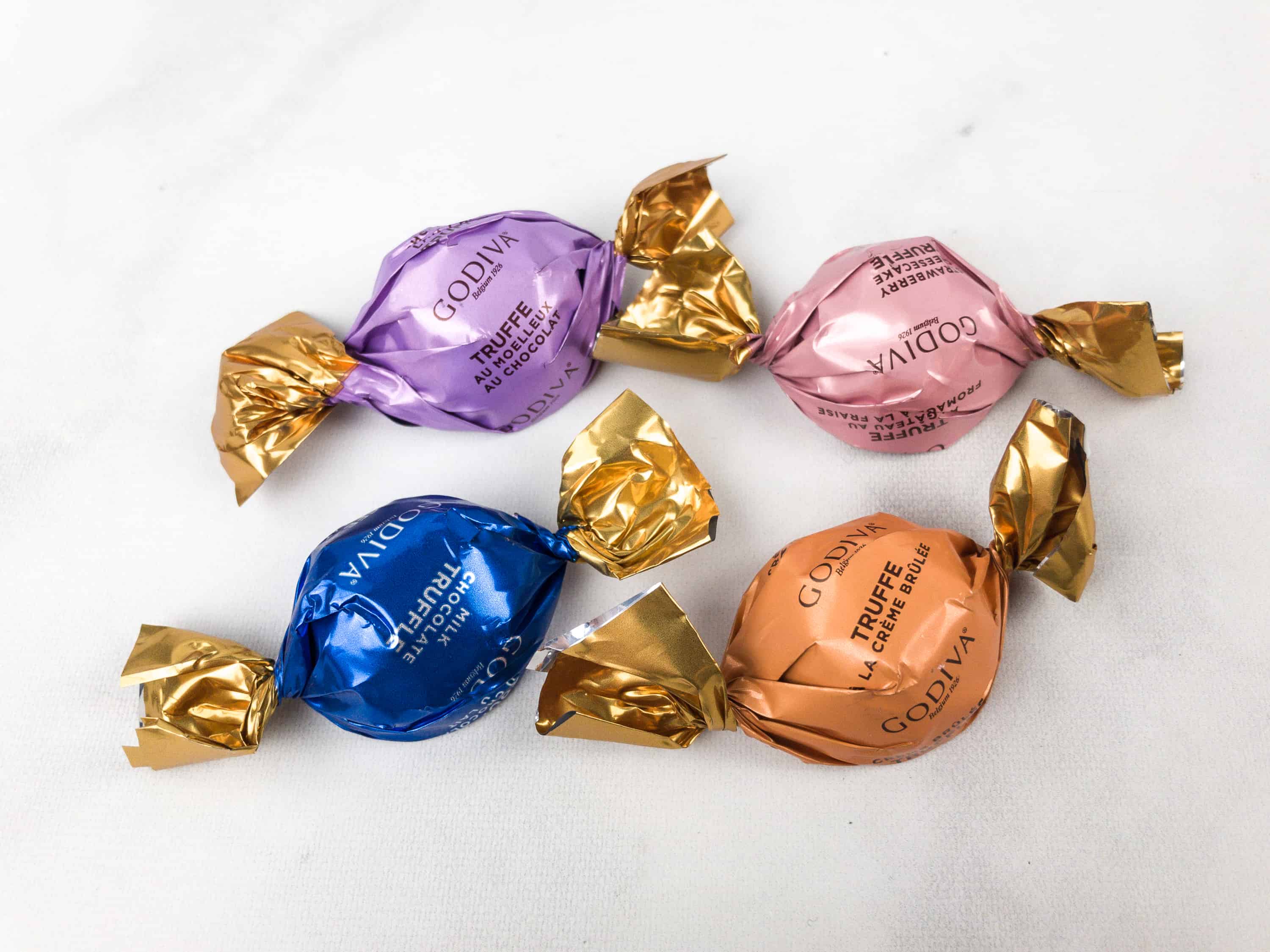 There were four individually wrapped Godiva truffles: milk chocolate, chocolate cake, creme brulee, and strawberry cheesecake. Everything was yummy! They're smooth, creamy, and definitely addicting.
Topanga Candle ($18) This hand-poured candle from Topanga Canyon, California is made of soy wax.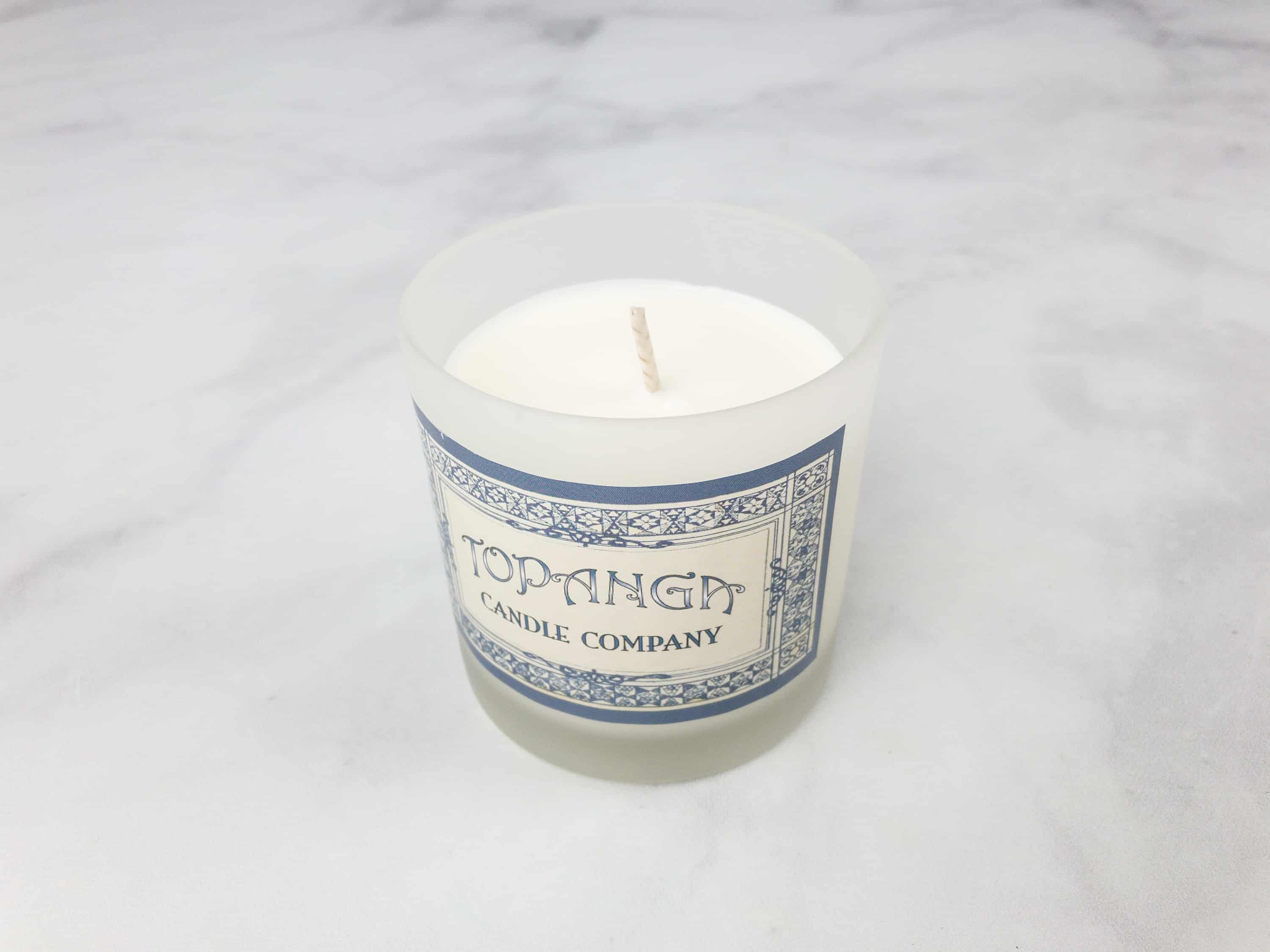 Its wick is made of cotton, while its fragrance was developed using natural essential oils. Lighting this up in my room gave me a pleasant and relaxing feeling! I selected my scent in Roaring Temple!
 takes you away on an tropical adventure with notes of kumquat, peach, water lily, jasmine, miguel, orange blossoms, grapefruit and ylang-ylang for that perfect mental break you can easily escape to daily.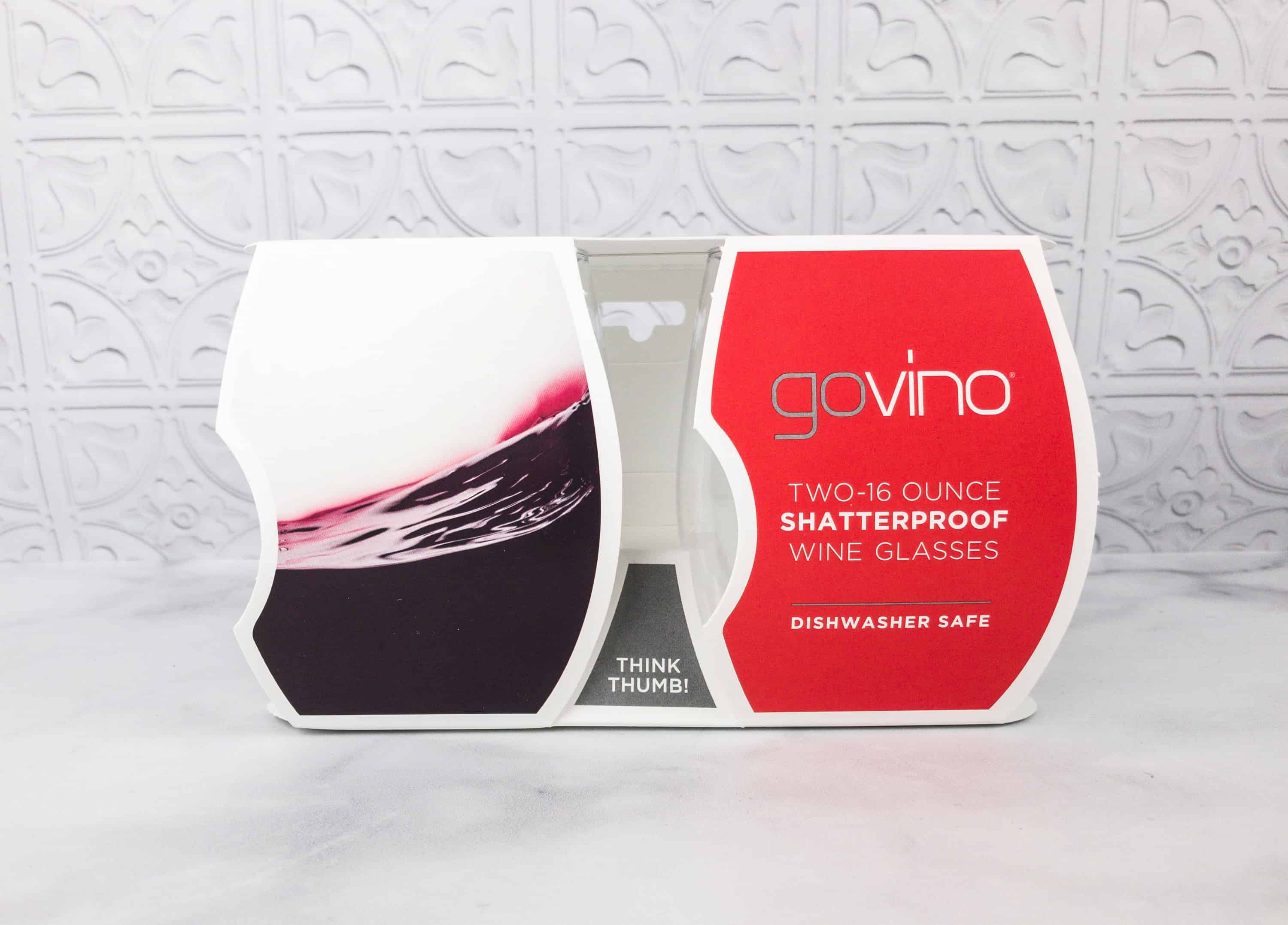 Govino 12oz. Cocktail Glass 2-Pack ($9) Great whether for entertaining or just for everyday use, these shatterproof cocktail glasses are made of BPA-free and BPS-free polymer.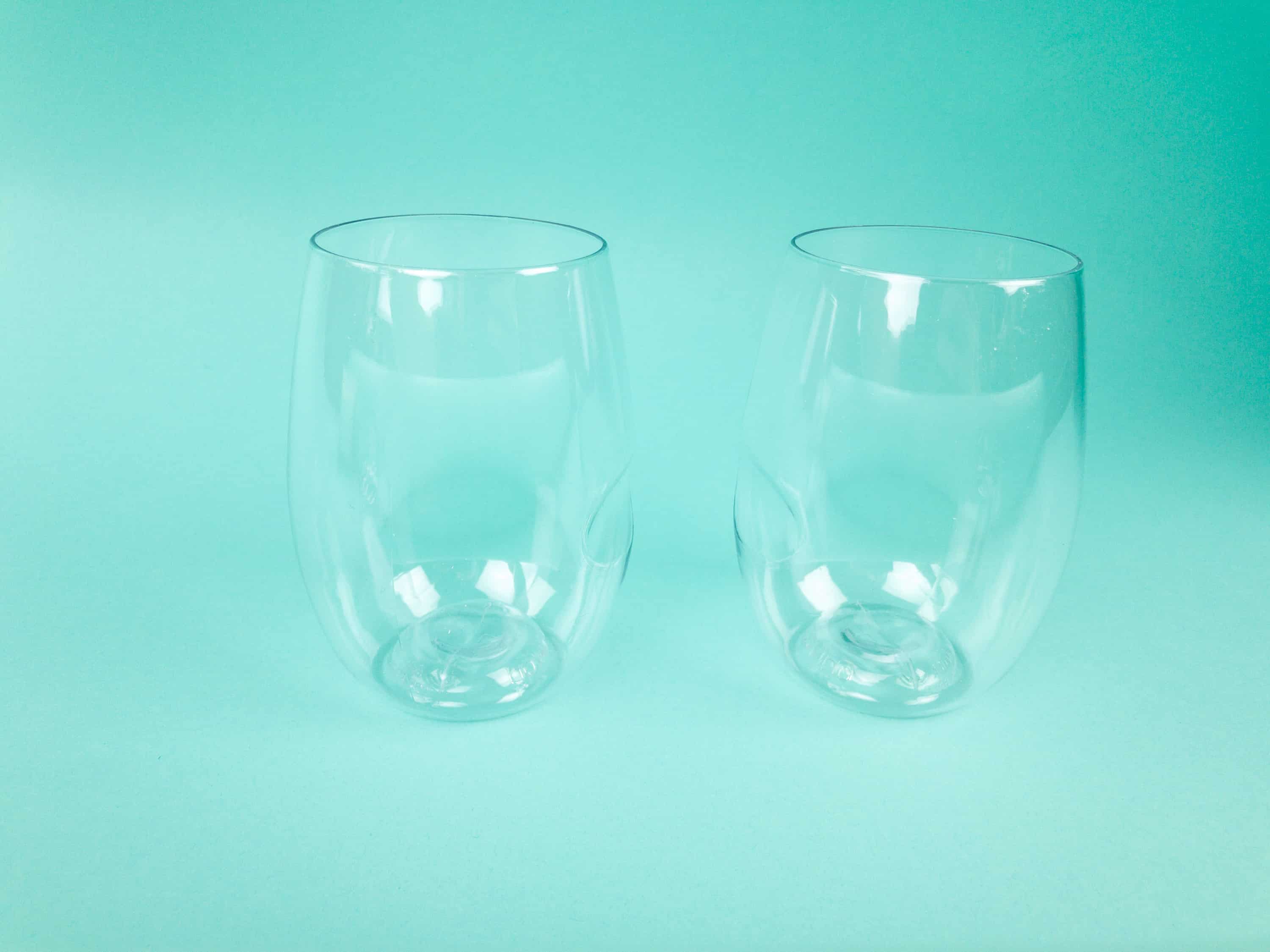 The glasses were designed with a contoured base that provides a secure grip when swirling. They're also dishwasher safe. I don't prefer to use these but my family adores them, so I'll be gifting them!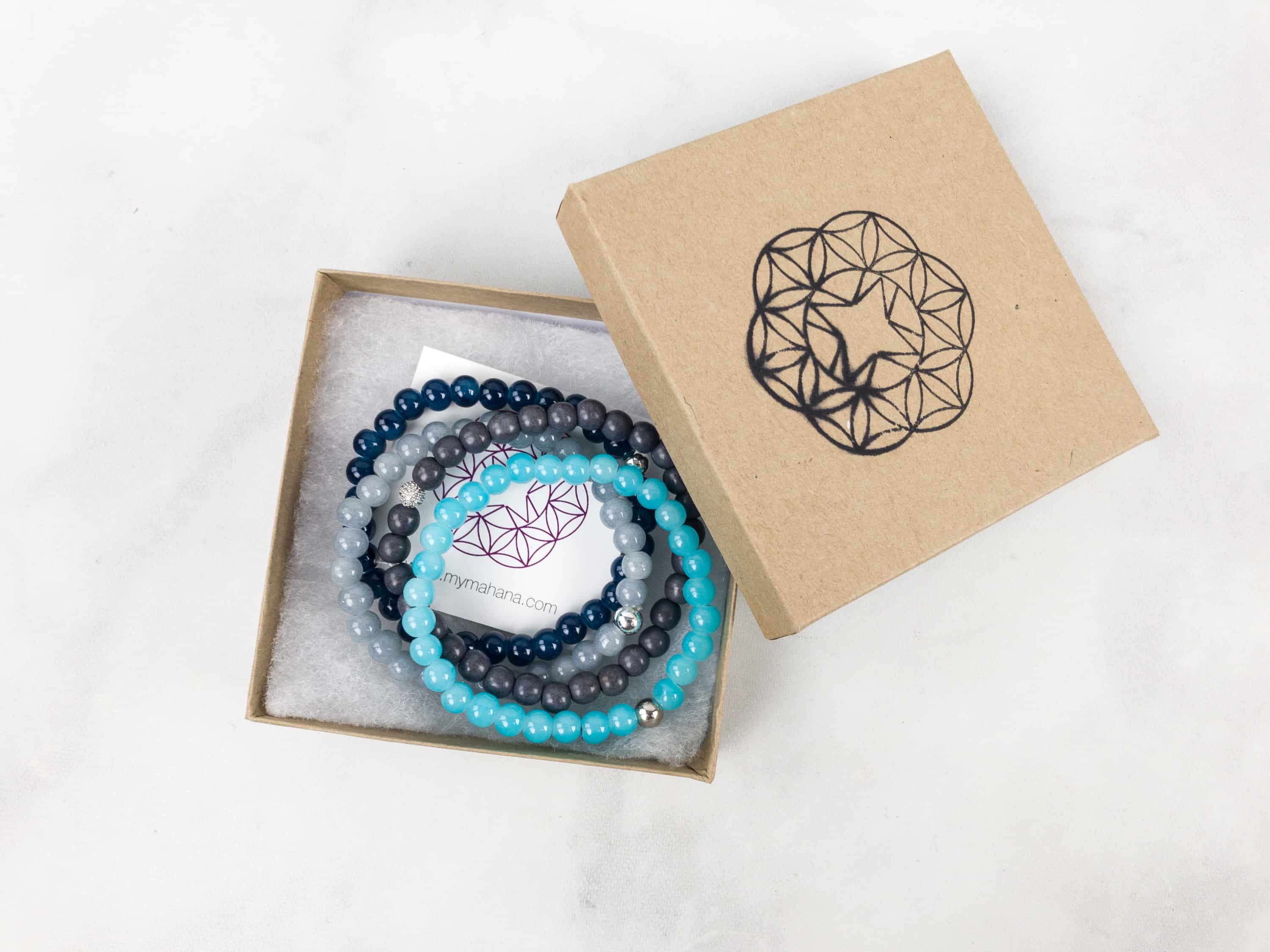 My Mahana Bracelet ($75) It's a set of 4 bracelets made from crystal gemstones sourced from all over the world.
The info card included in the box talks about the gem stones and their healing effects. They also gave a 30% off coupon code you can use for your next order.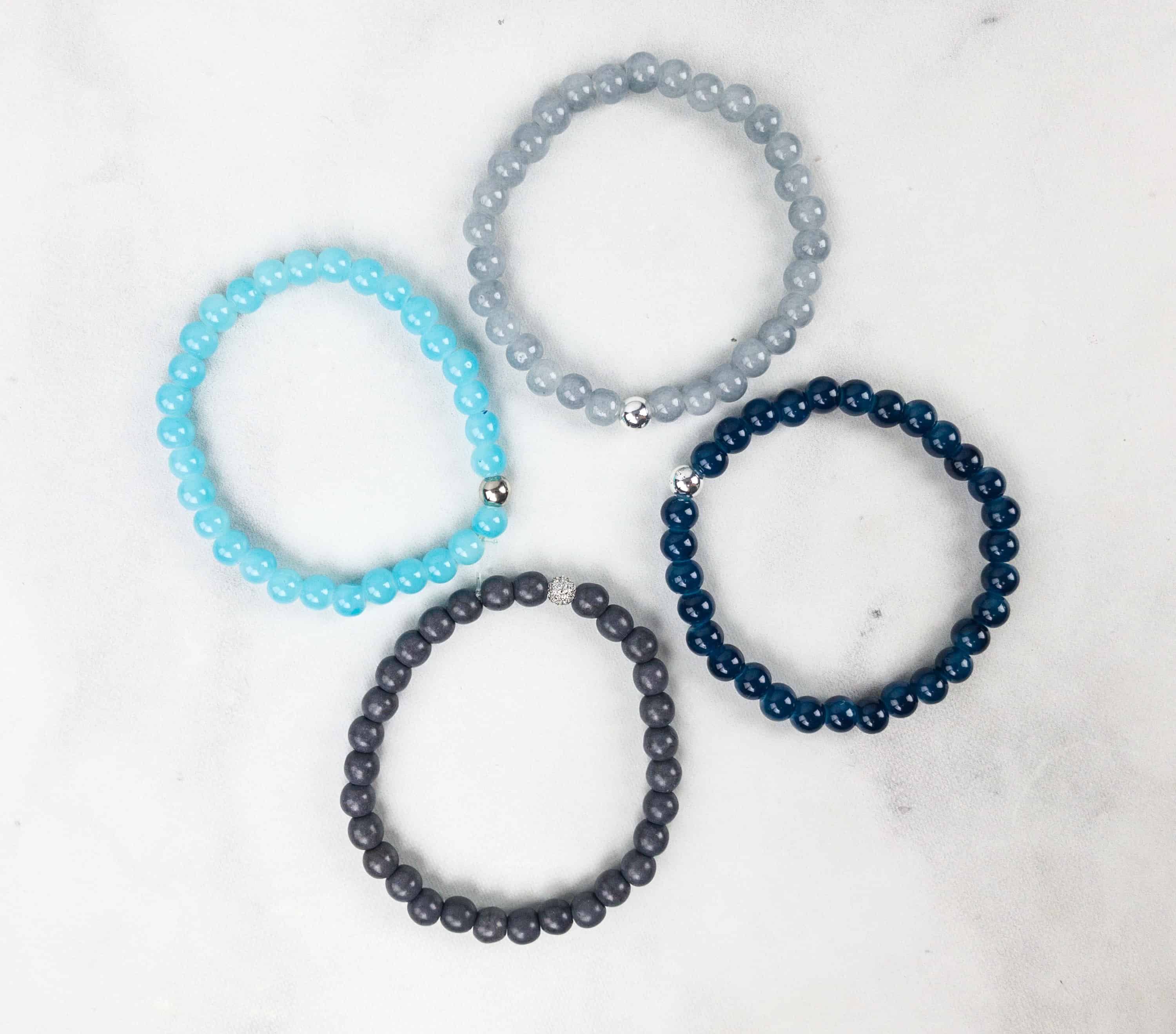 The bracelets look fantastic. They fit really well too.
You can wear them individually, or even stacked together.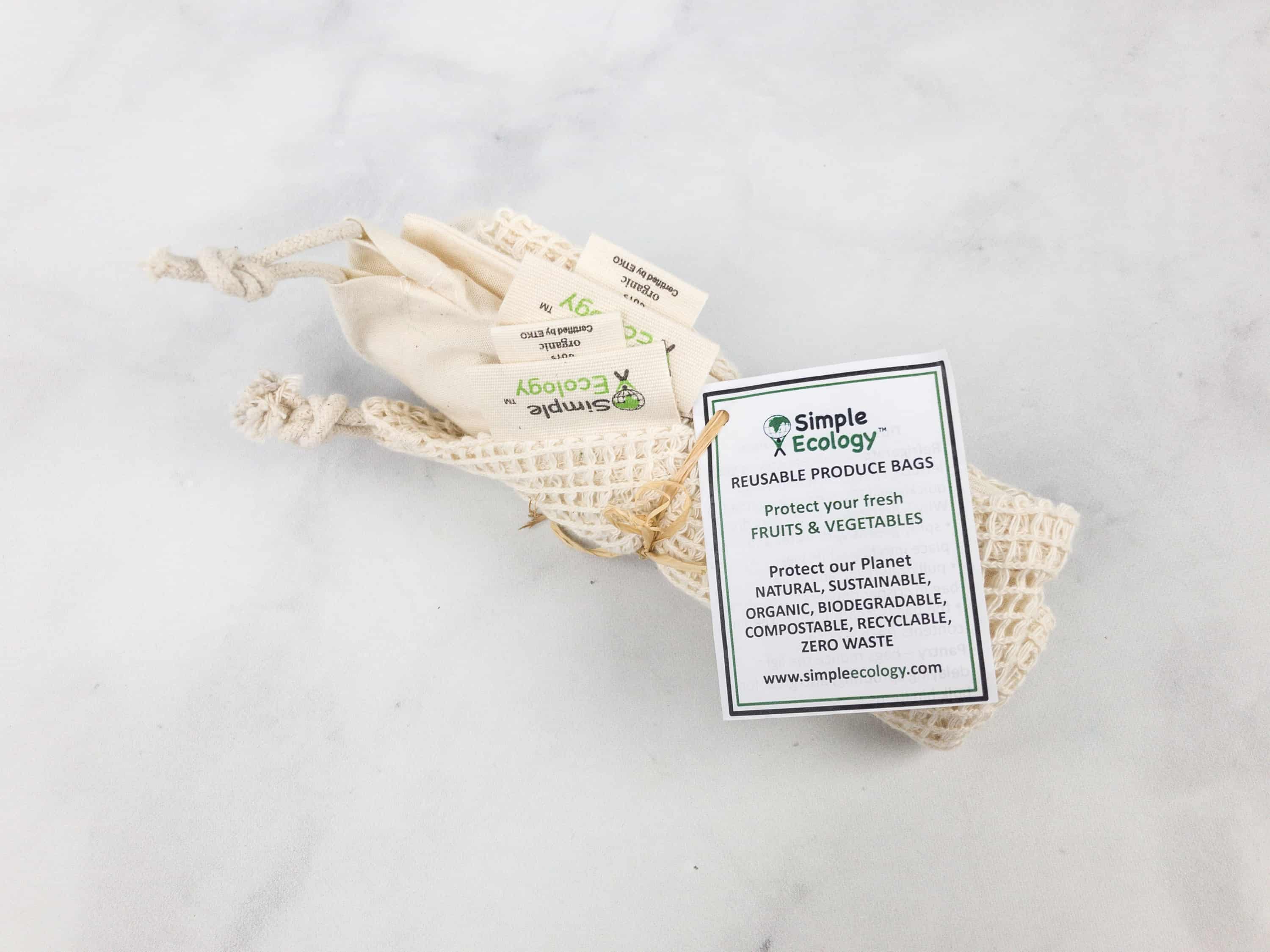 Simple Ecology Mesh Reusable Produce Bags ($9) These mesh bags are great to have in the kitchen or packed when going to the market.
They're made from natural, sustainable, and organic materials. They help keep the produce fresh, and they're eco-friendly at the same time!
This quarter's Sugarbash box has a retail value of around $234.50. It's really impressive considering that the box costs $75! The only thing that I didn't really like is the set of dessert plates, everything else is nice and useful. I also appreciate how well packed the box and the individual items are!
What do you think of this quarter's box?