Peachy Box is a monthly themed subscription box full of cute, trendy items that you might find at Forever 21, Sephora, Paper Source, or Urban Outfitters. Peachy Box is $34.99 a month and features 6-8 beauty and lifestyle items. Shipping is free to the U.S.
Every month, you'll receive a box with deluxe to full-sized items hand-curated by our team. We have a new unique trending theme every month! Treating yourself once a month isn't that hard.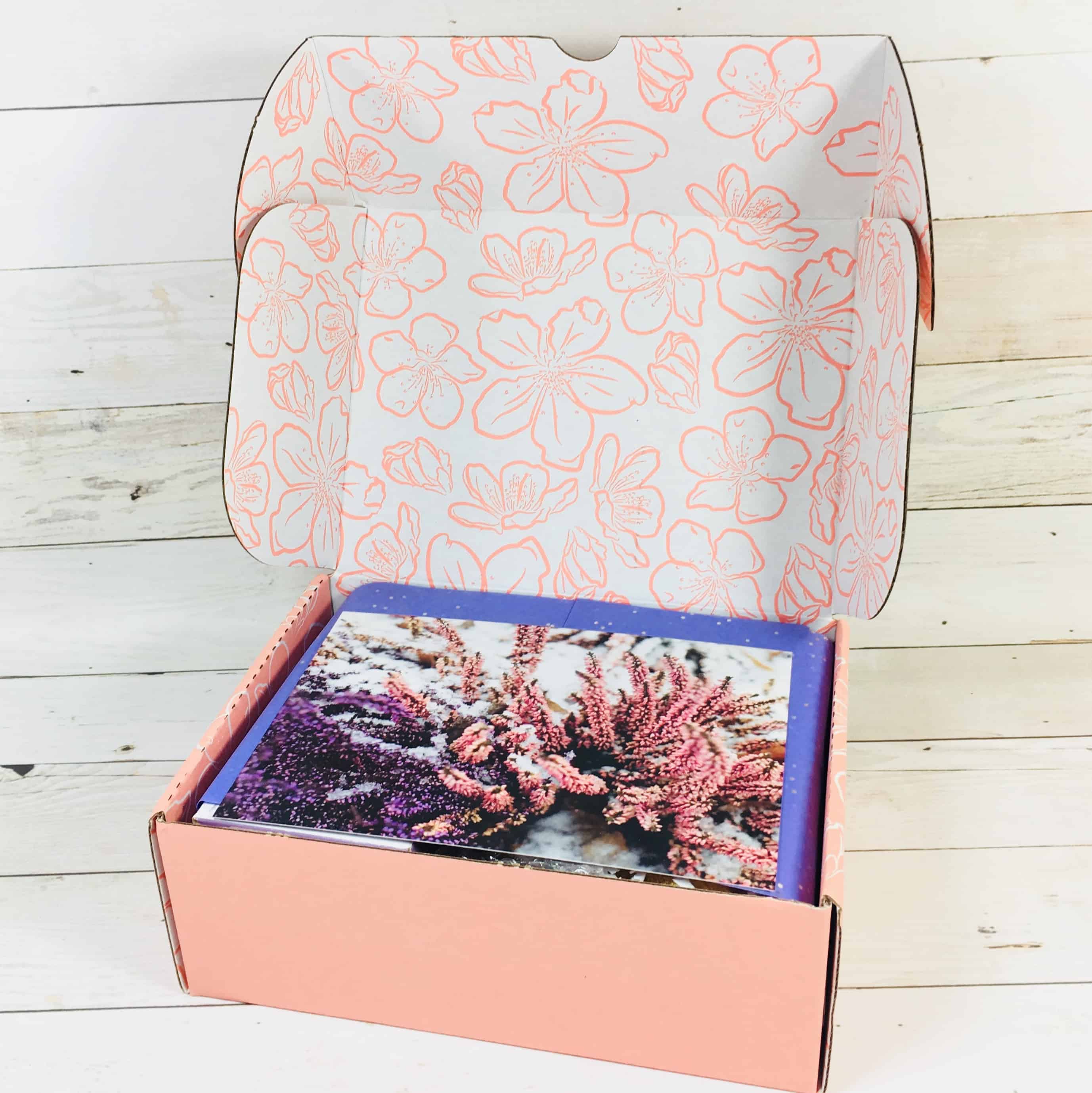 DEAL: Get 25% off your first box! Use coupon code HELLO. Cannot be combined with any other offers.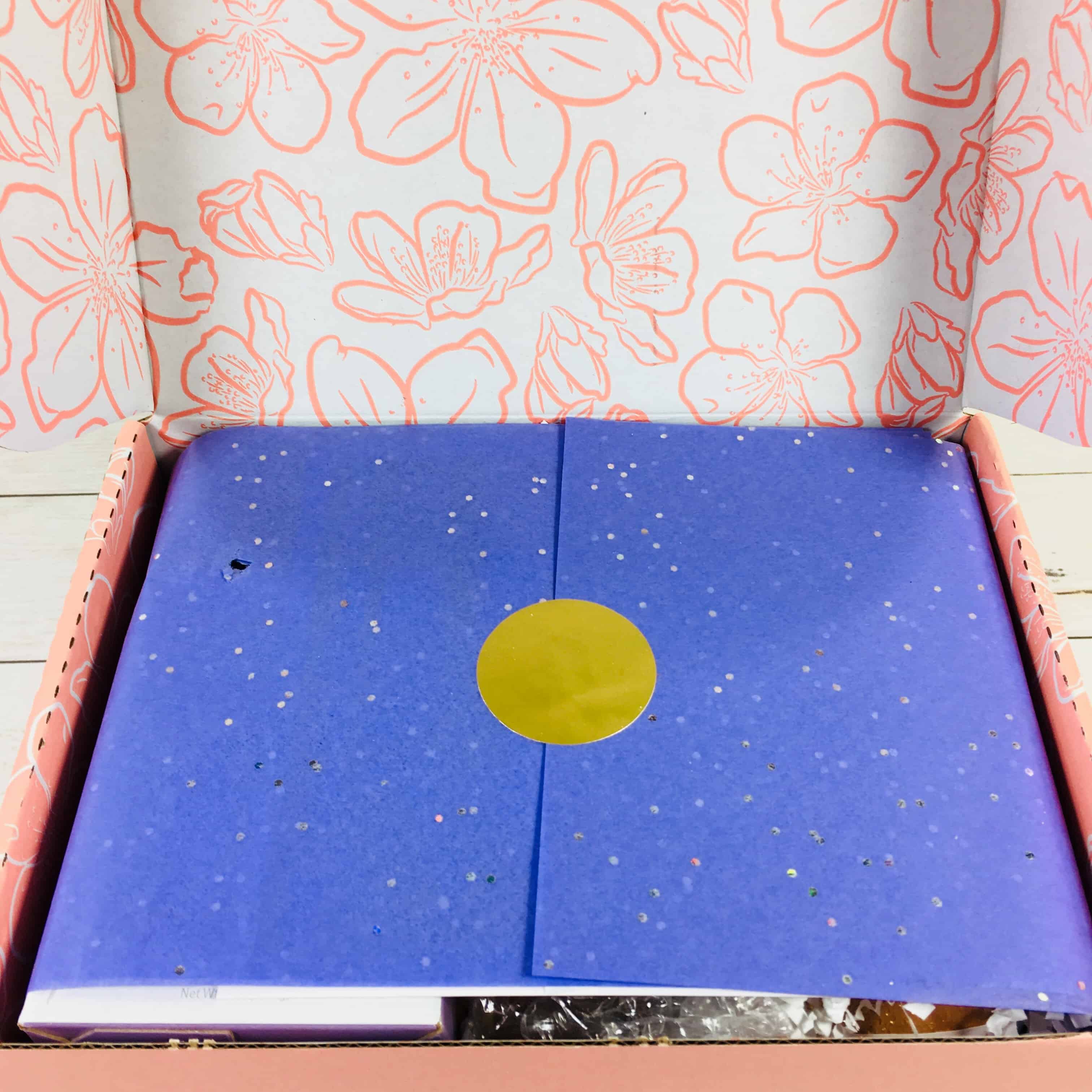 Sealed with a shiny gold sticker!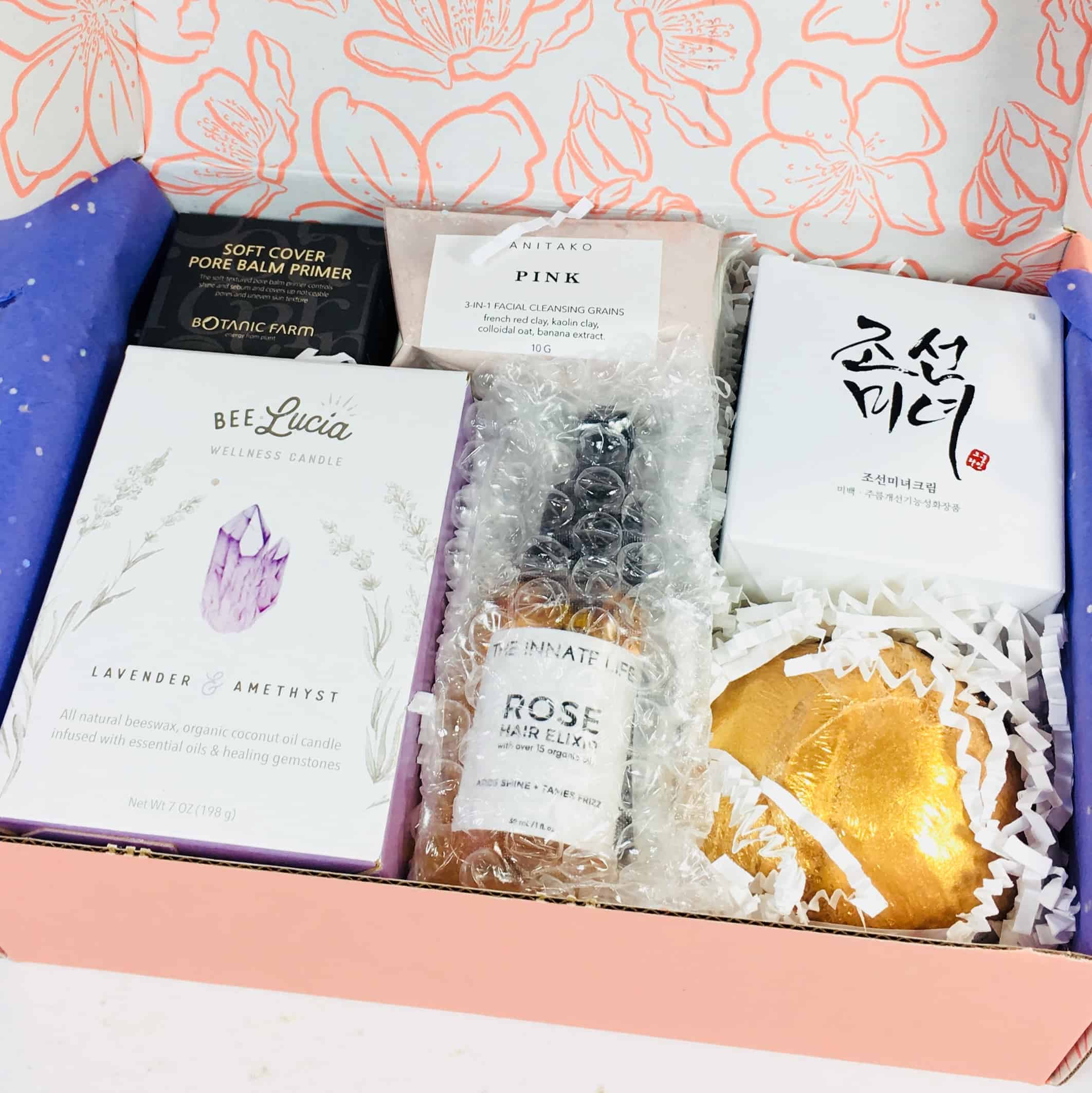 My items were nestled in white paper squiggles and purple tissue paper with glittery sparkles. One of the items was wrapped in bubble wrap to keep it safe.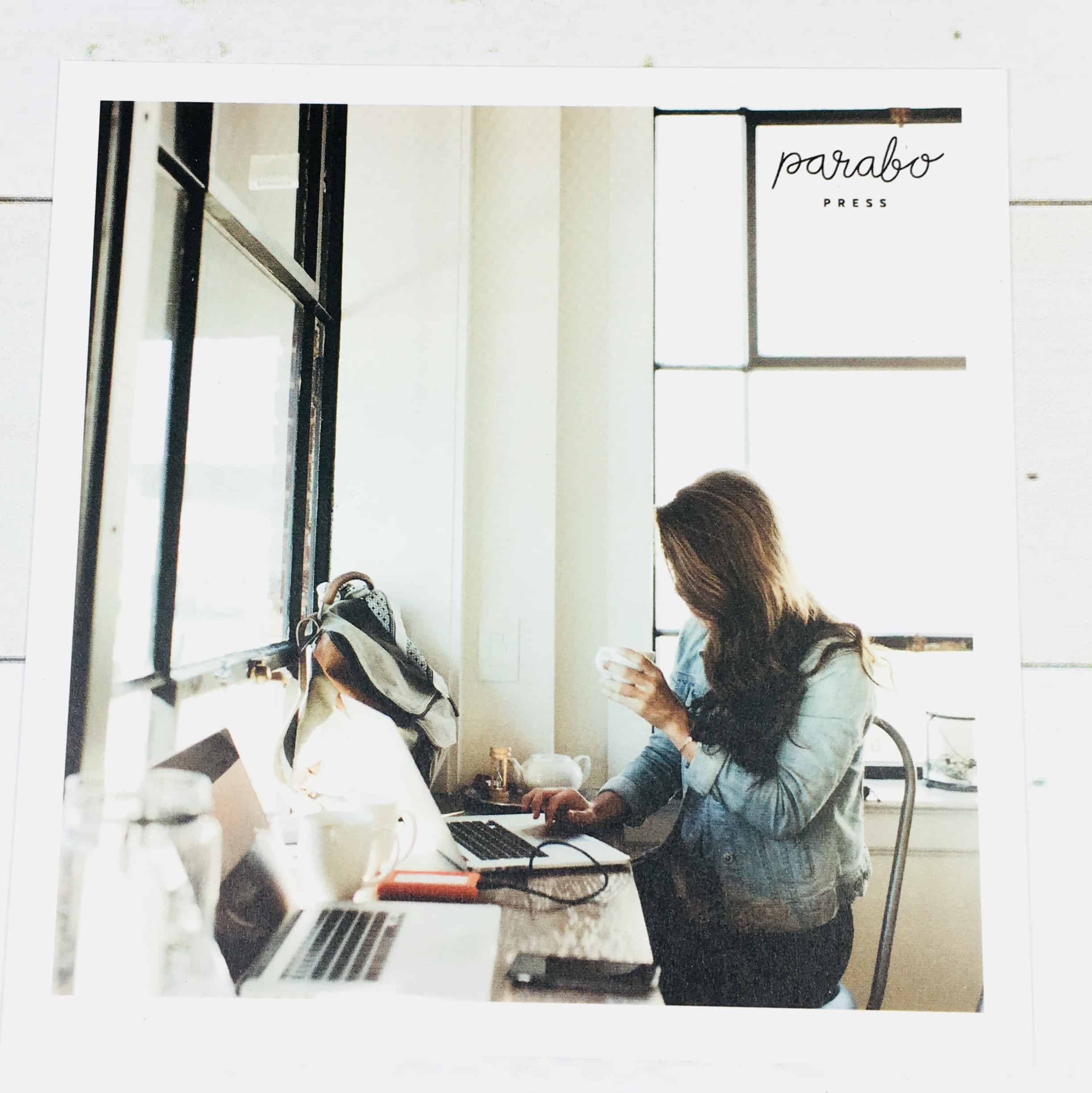 There was a card with an offer to receive 25 square prints from Parabo Press for free – just pay shipping!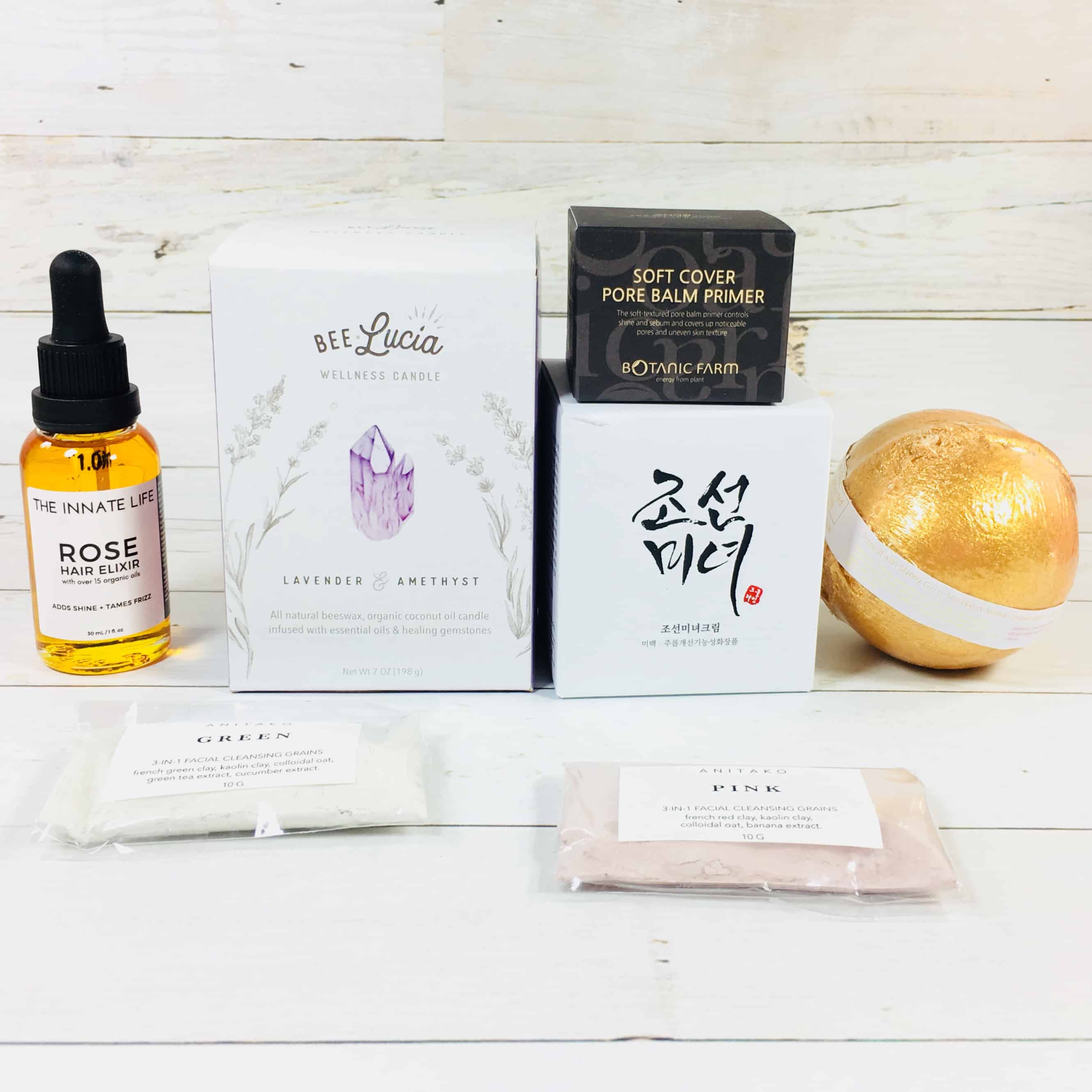 Everything in my box! I noticed two Korean beauty items in the box this month and most of the products were full-sized!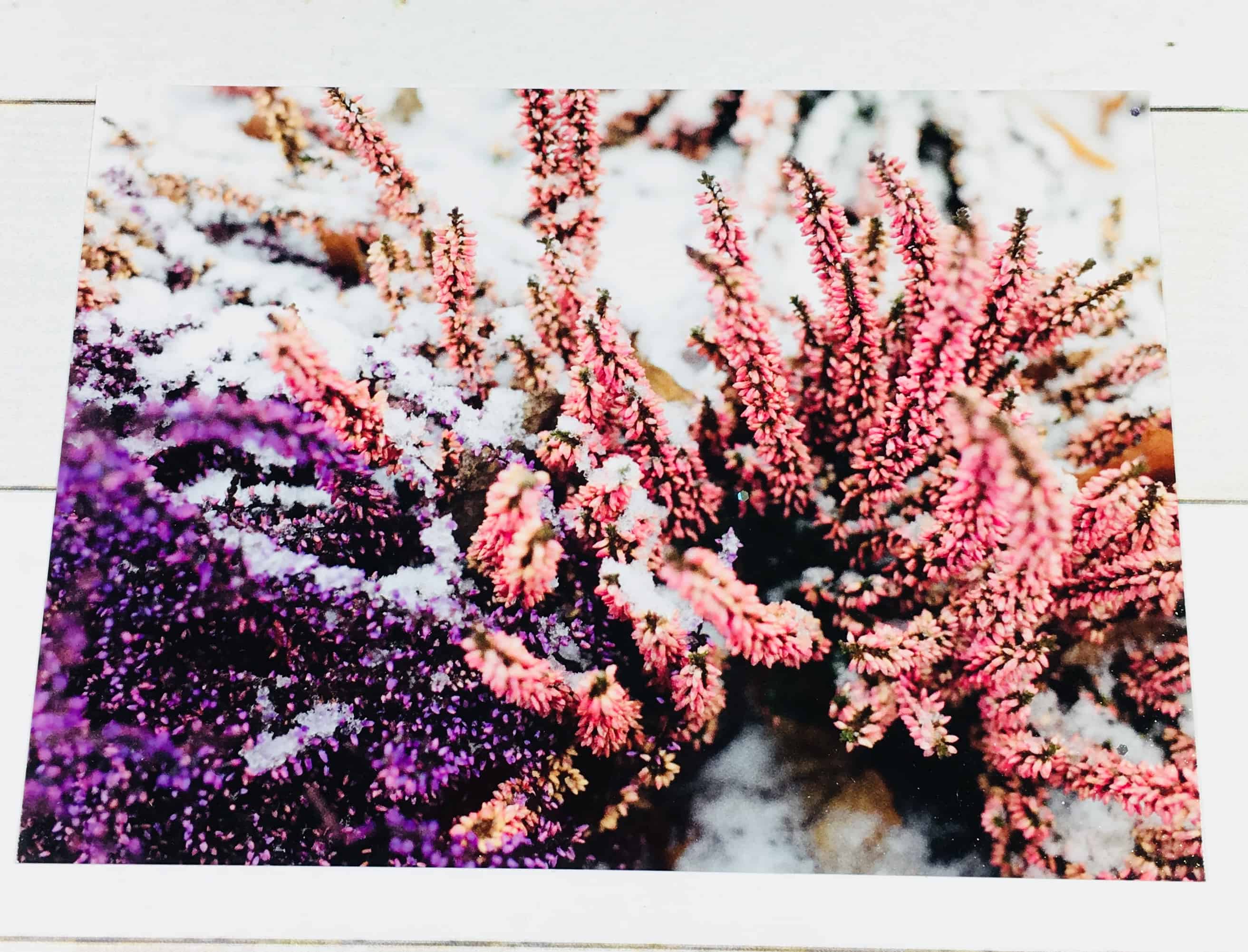 Peachy Box always puts beautiful images on their product information cards.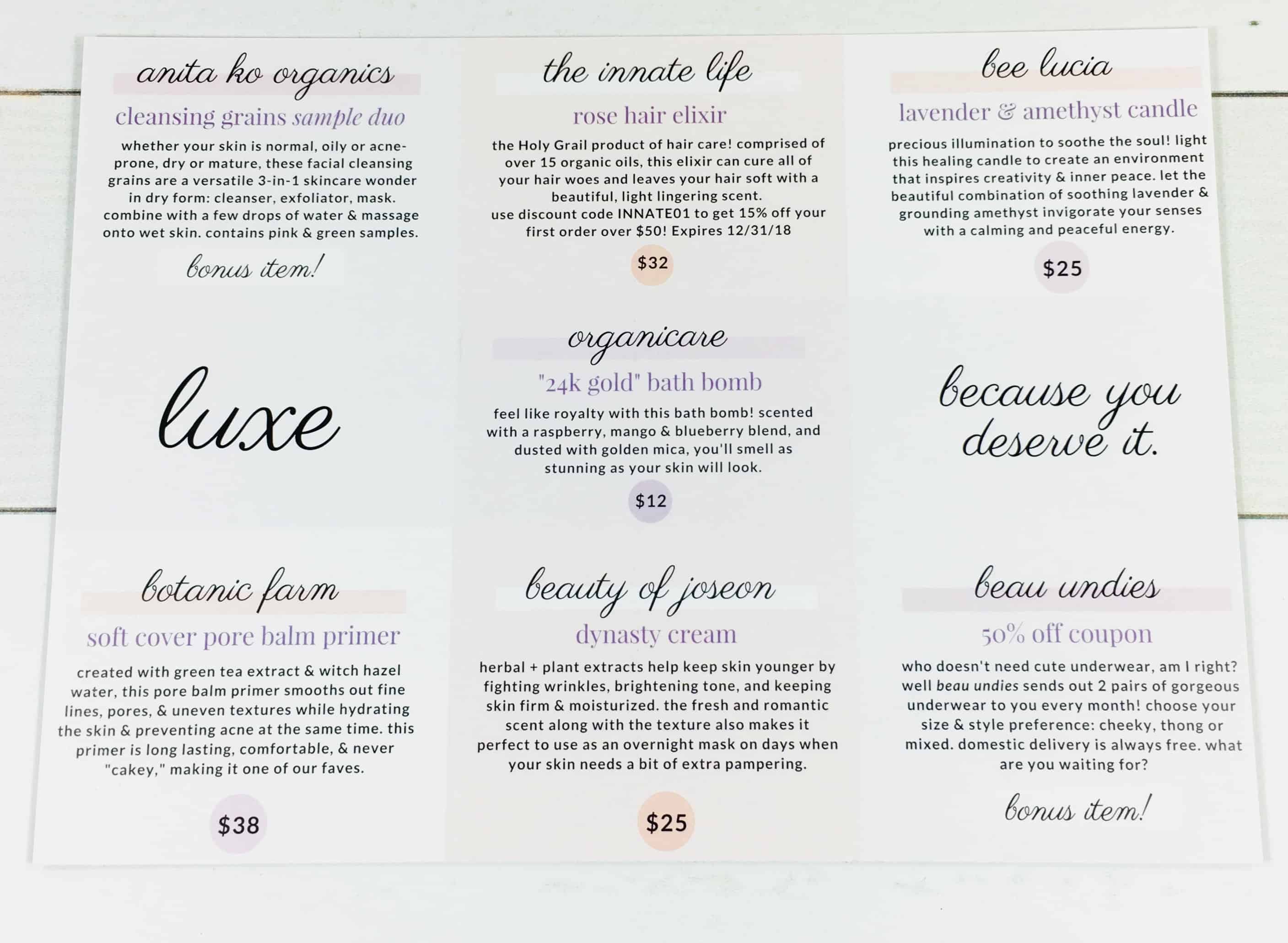 The May theme was "Luxe – Because You Deserve It." The product information card listed each item along with info and suggested retail price. I appreciate that Peachy Box produces such a thorough info card.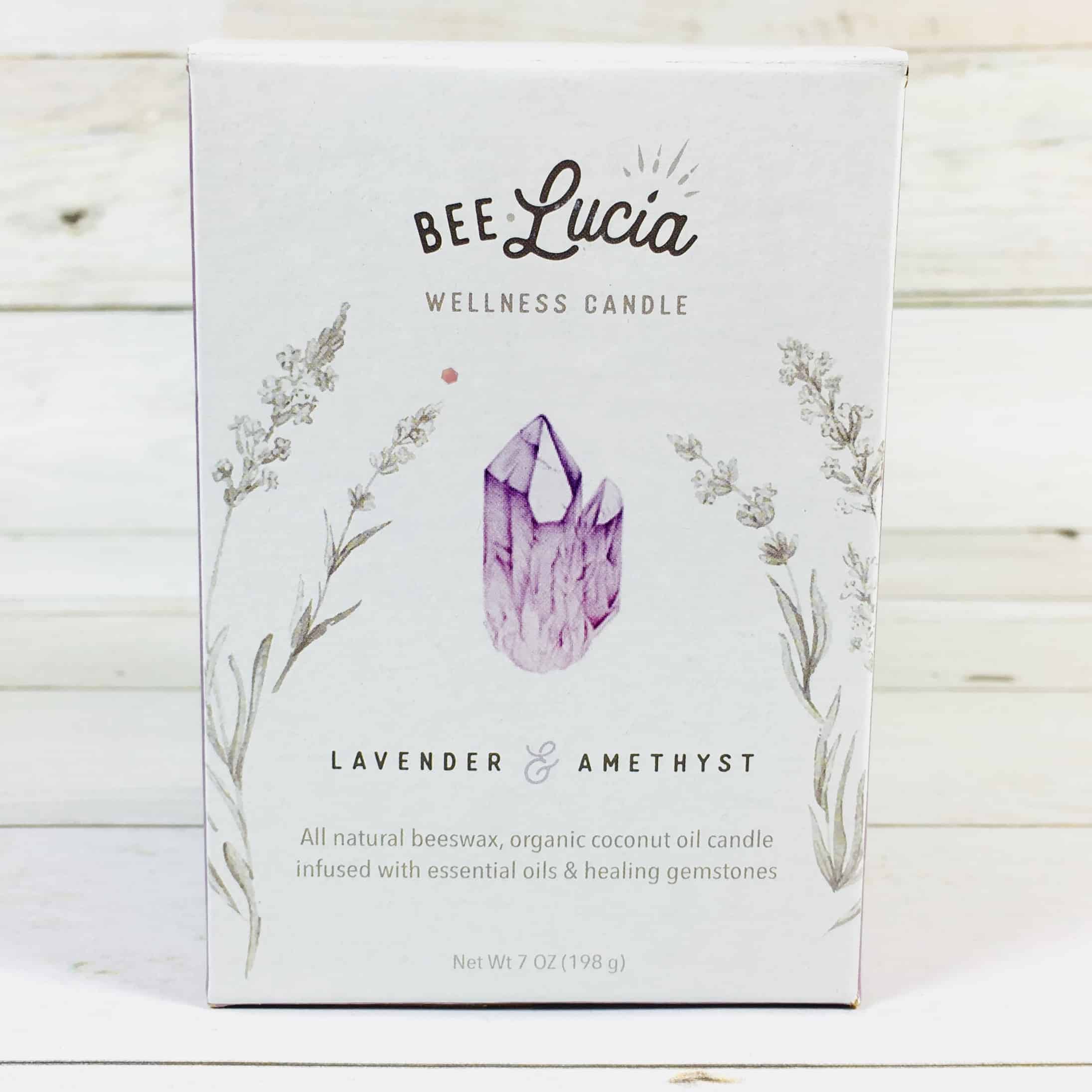 Bee Lucia Lavender & Amethyst Candle ($25) I love getting candles in boxes!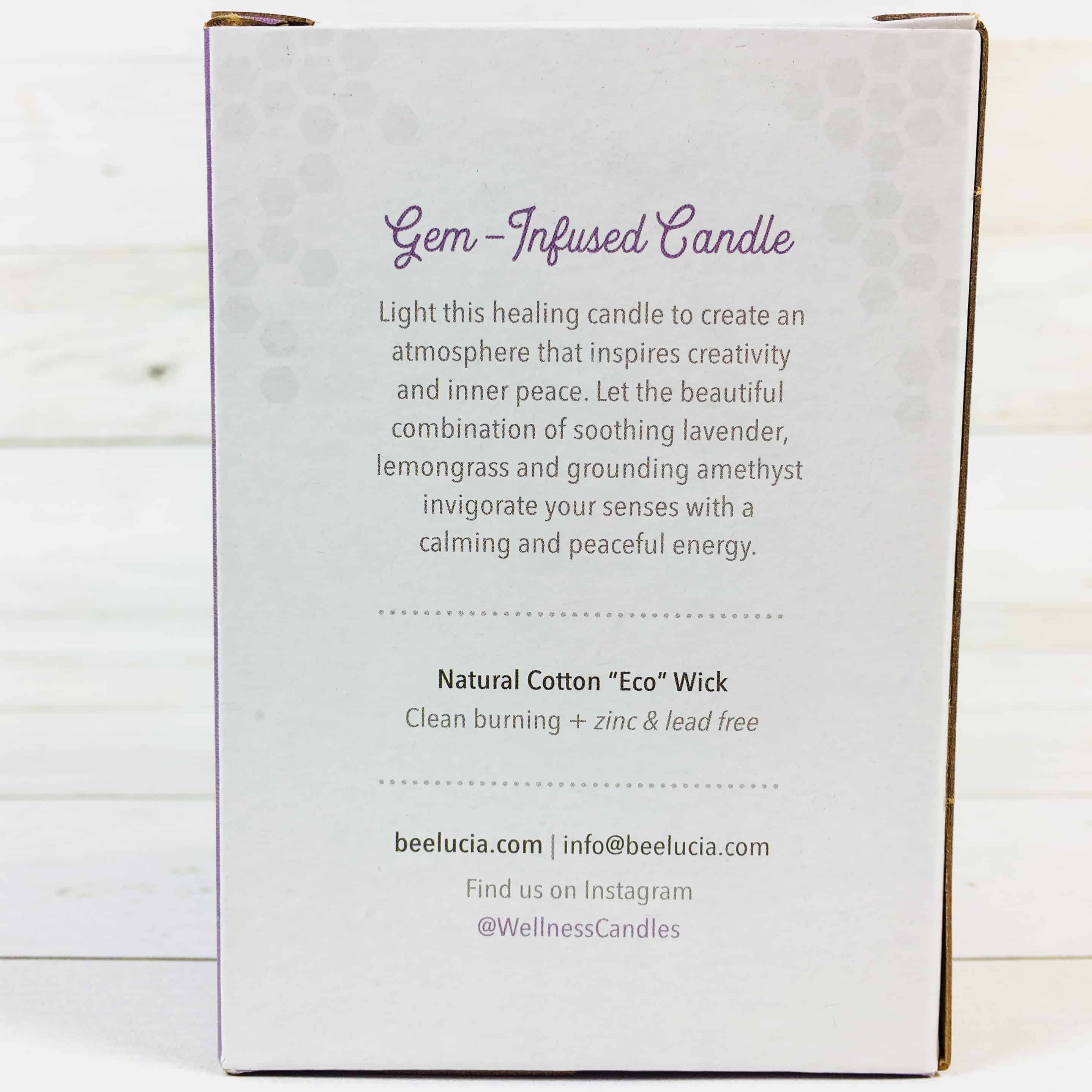 This candle is made of coconut oil and beeswax plus it is scented with lavender and lemongrass essential oils.
It should burn for 30 – 40 hours.
Plus it has beautiful pieces of amethyst stones on top! The scent is light and didn't overwhelm my senses.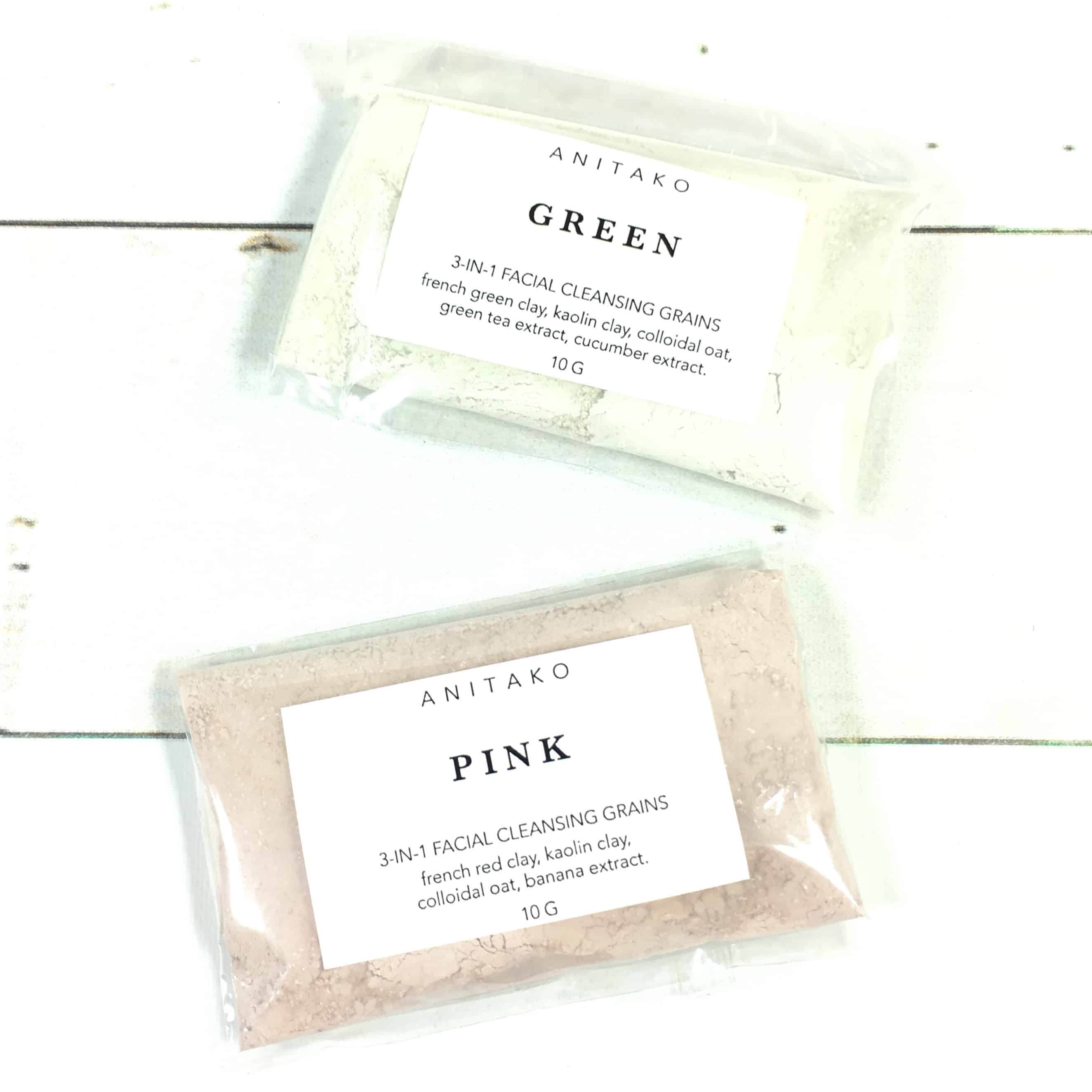 Anita Ko Organics Cleansing Grains Sample Duo ($4) These items were listed as a bonus on the card! I received Green (anti-aging) and Pink (hydrating).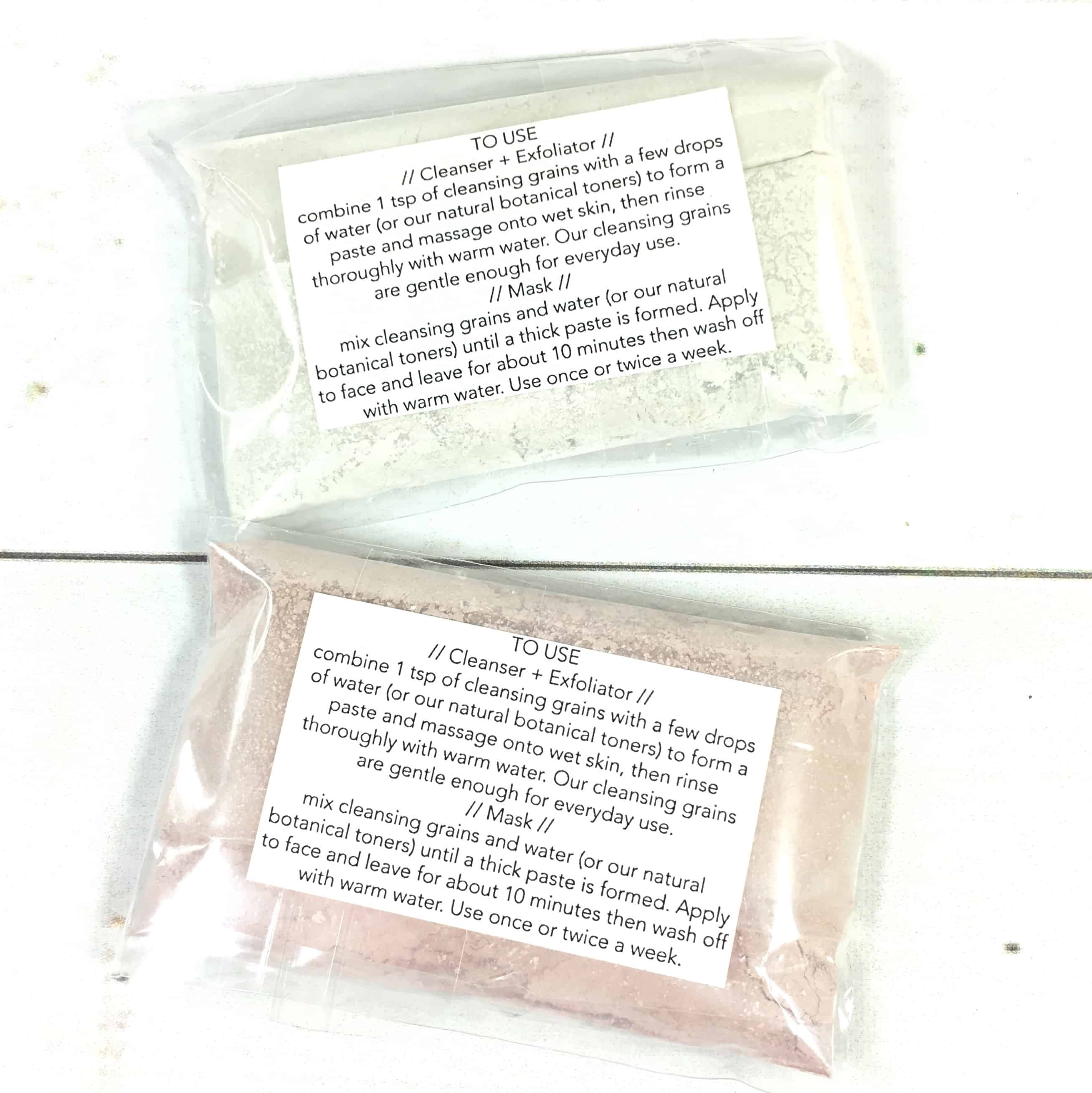 Pour the grains into a bowl and mix with water or toner and either use it to clean your skin, or leave it on for a bit to use as a mask. I opened them up but didn't use them – they smell rancid to me. I received the Green one in another box a couple of months ago and also detected rancidity. Either these samples are bad or they just smell really awful.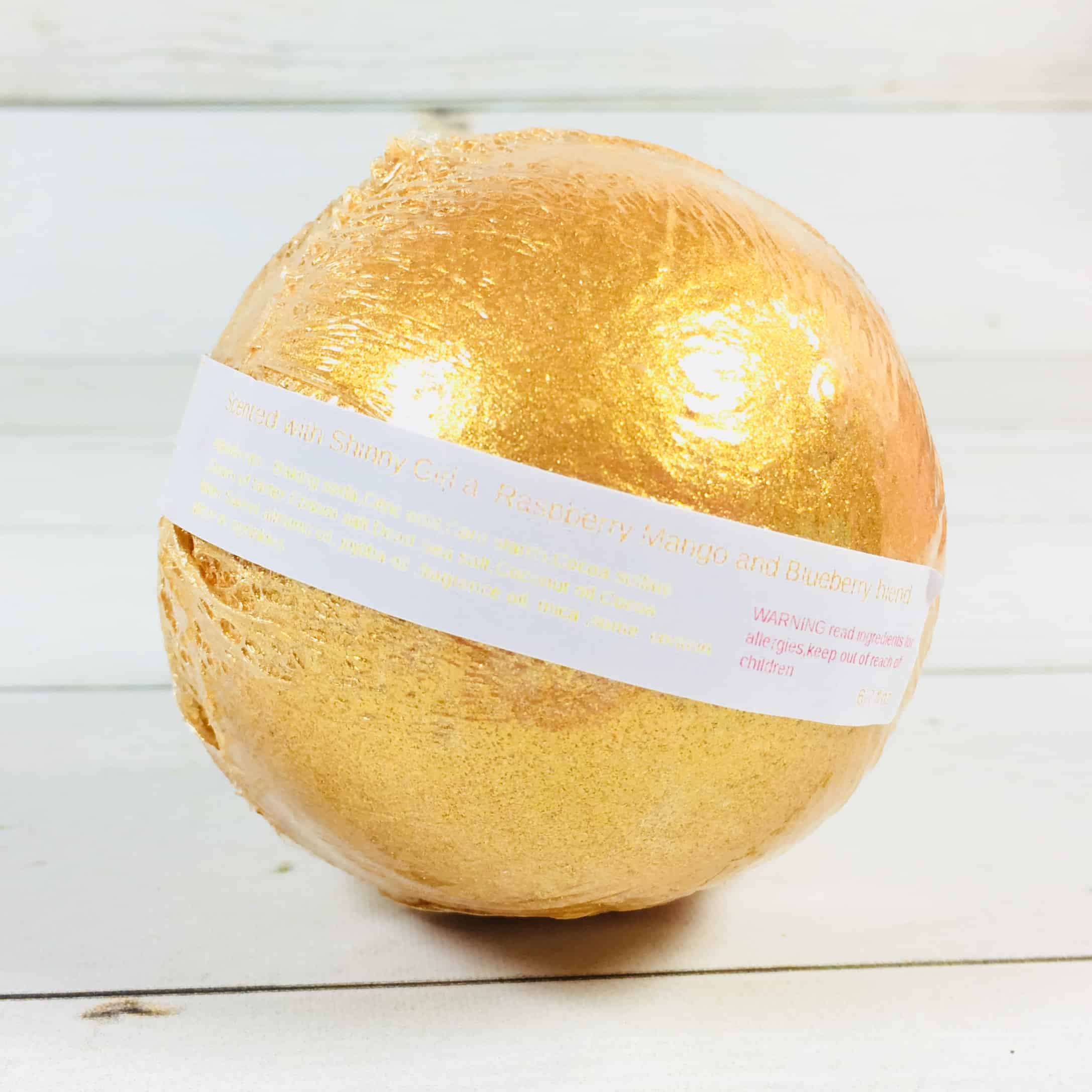 Organicare 24K Gold Bath Bomb ($10) Now this item smells amazing and just look at it, it looks like it was touched by King Midas! The scent is supposed to be a blend of raspberry, mango, and blueberry and it smells fruity and sweet. Covered in 24k gold mica powder to help you feel like royalty in your own bath tub.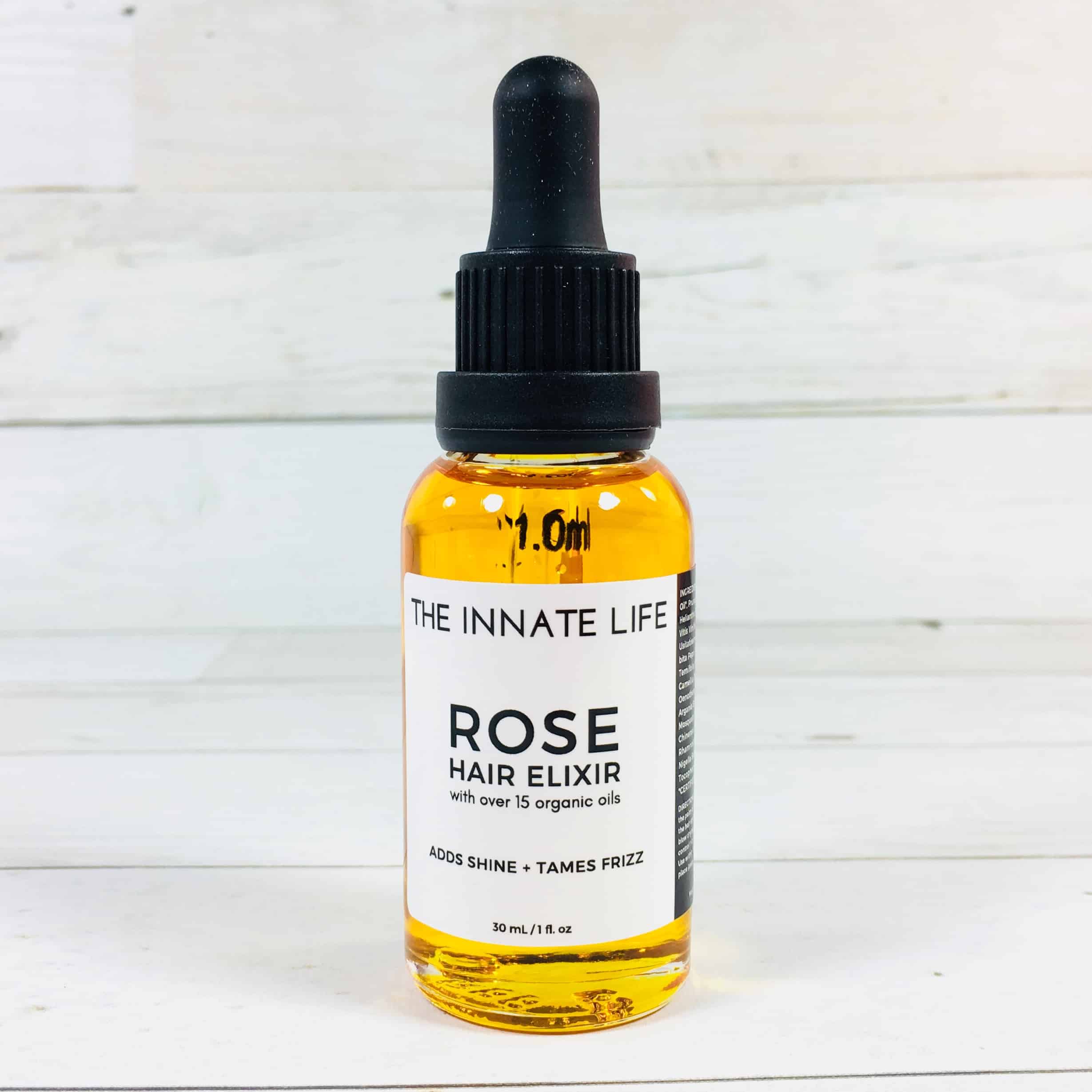 The Innate Life Rose Hair Elixir ($32) claims to be the "Holy Grail" product for hair care but maybe they haven't met my fine, flat hair yet. I will either gift this or maybe I can try mixing it into lotion before applying to my arms and legs. Now that I think about it, my cuticles are kind of rough so maybe I will keep this after all.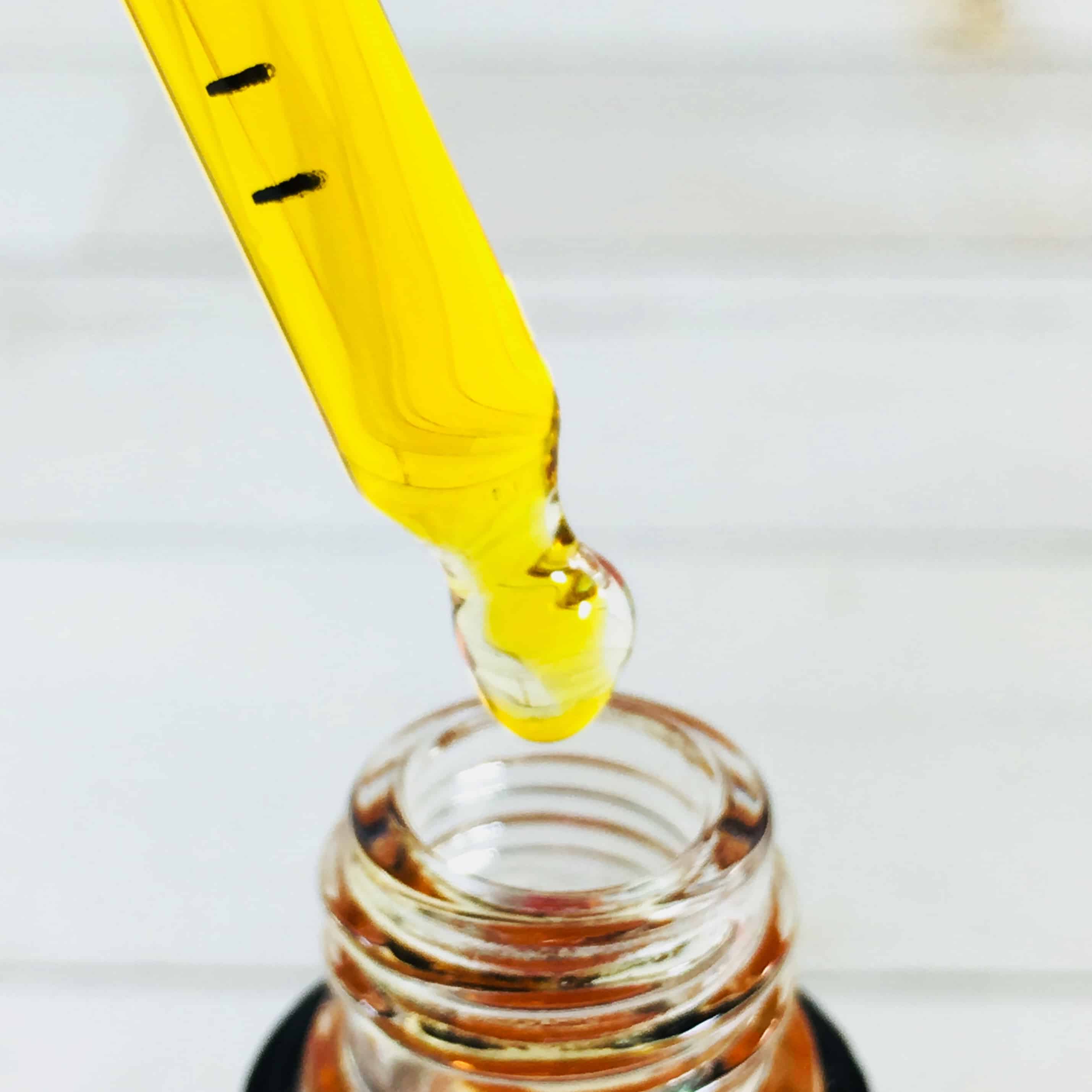 Inside this bottle is a blend of over 15 organic oils including rose, avocado, and pumpkin seed. Just rub two drops between palms and distribute from mid-shaft to the ends of hair. You can do this before heat-styling, or apply to dry hair. Or leave on overnight as a mask. It has a hint of rose and something deeper, maybe from the black cumin seed.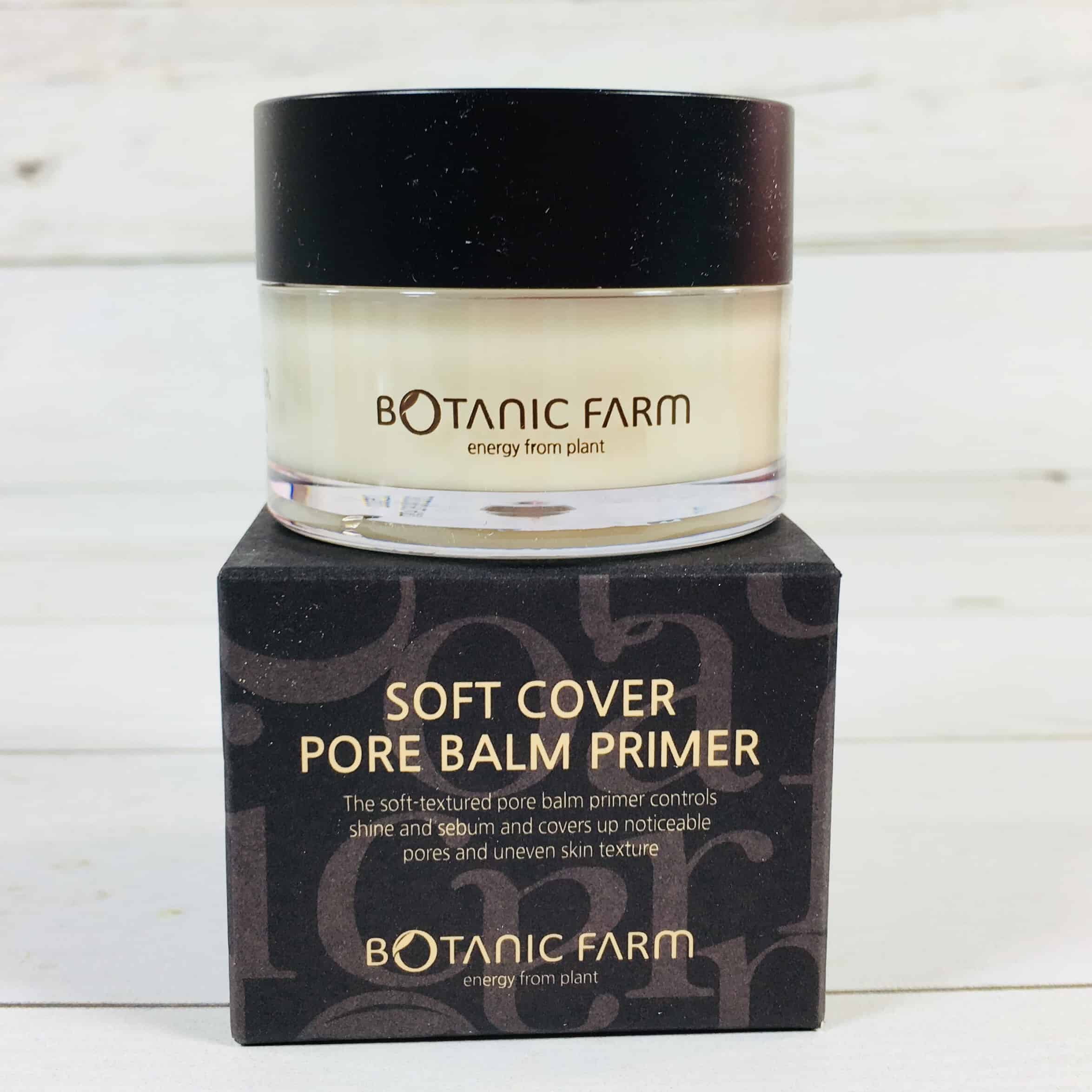 Botanic Farm Soft Cover Pore Balm Primer ($18) is from Korea and is supposed to help blur pores and control shine.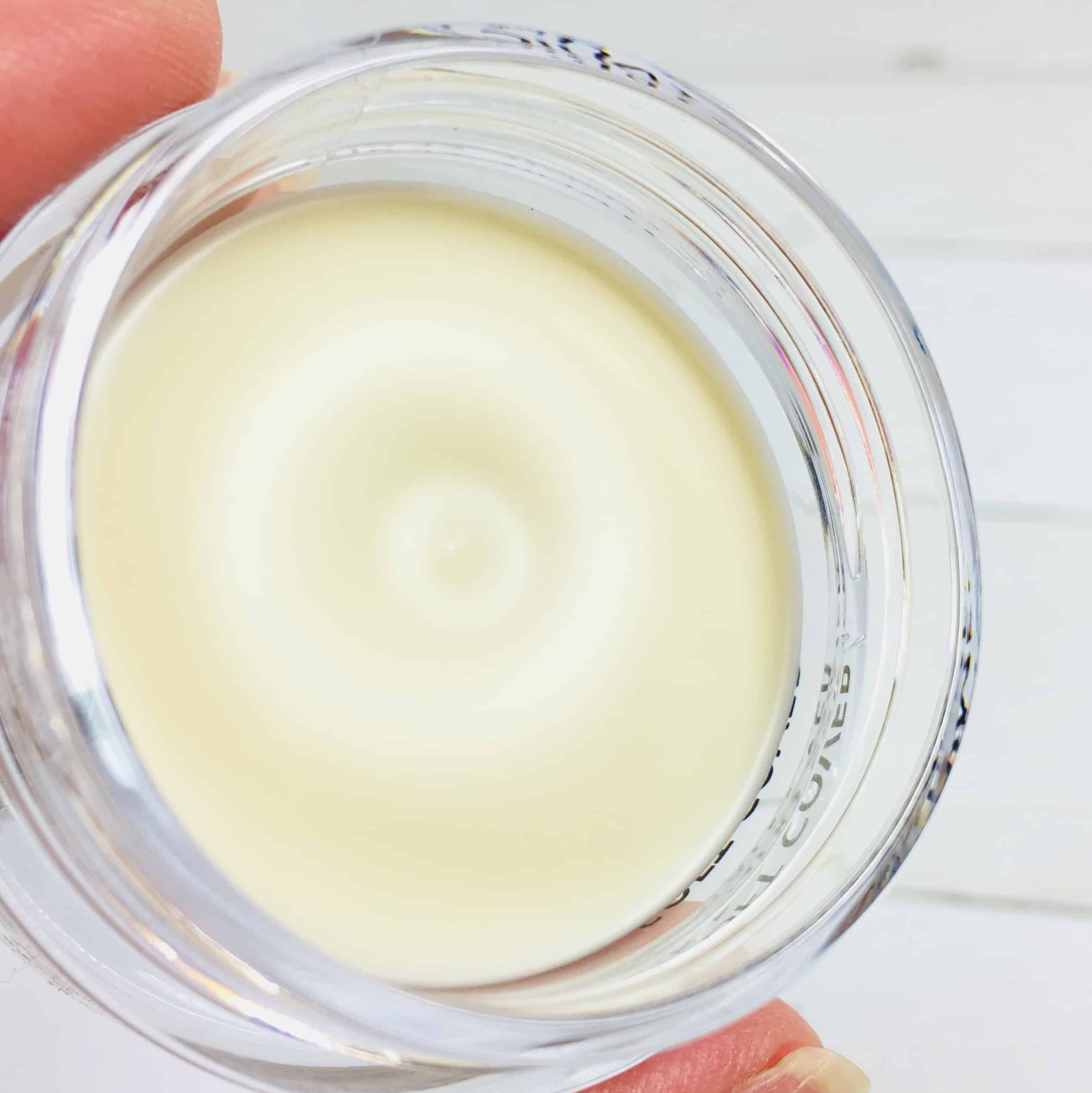 It only takes a bit of this stuff to cover your pores, otherwise your makeup won't stay put. It has that slick feel like other dimethicone-based primers and a very light floral scent. I felt like my skin was less greasy at the end of the day!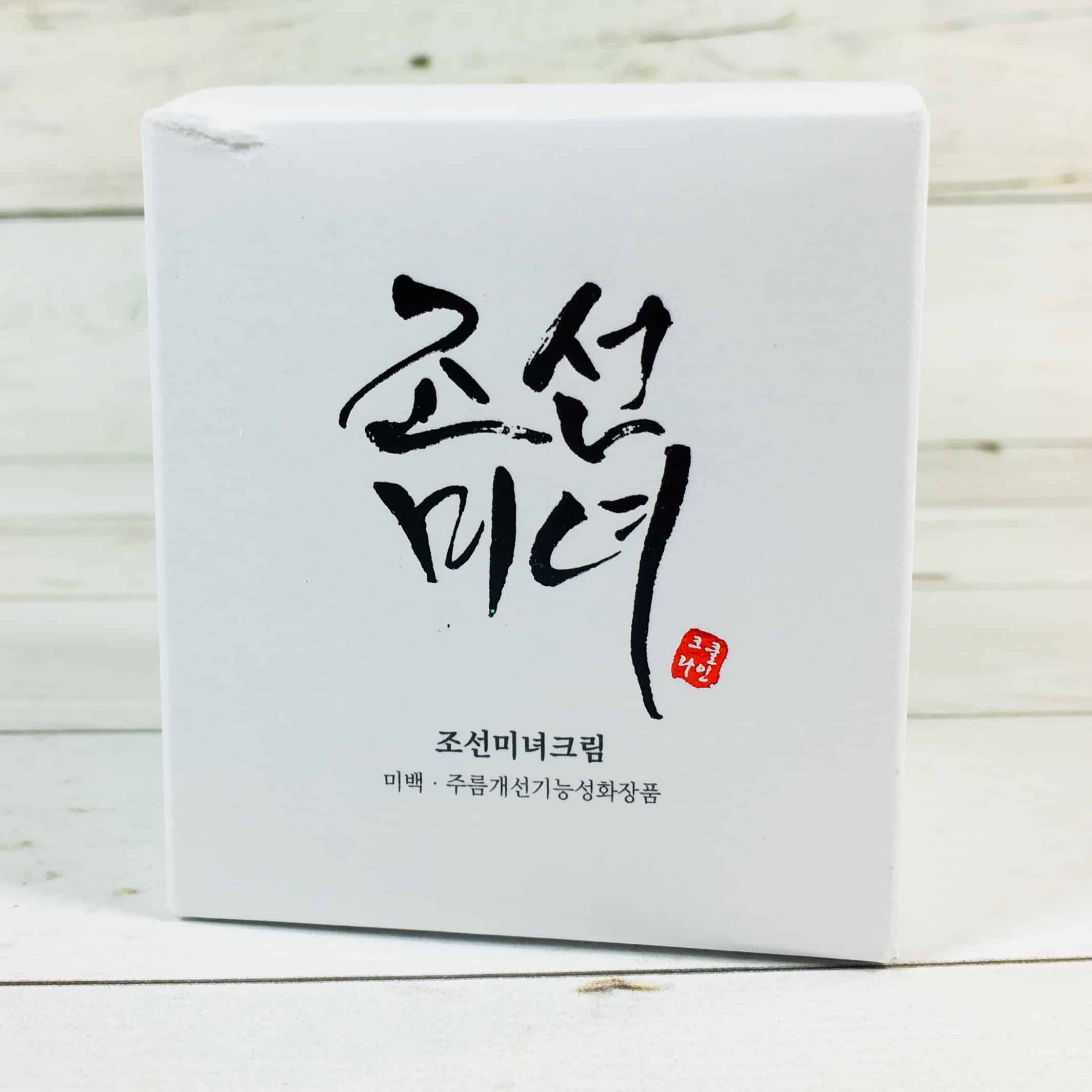 Beauty Of Joseon Dynasty Cream ($30.73) Yay, another Korean-made beauty product!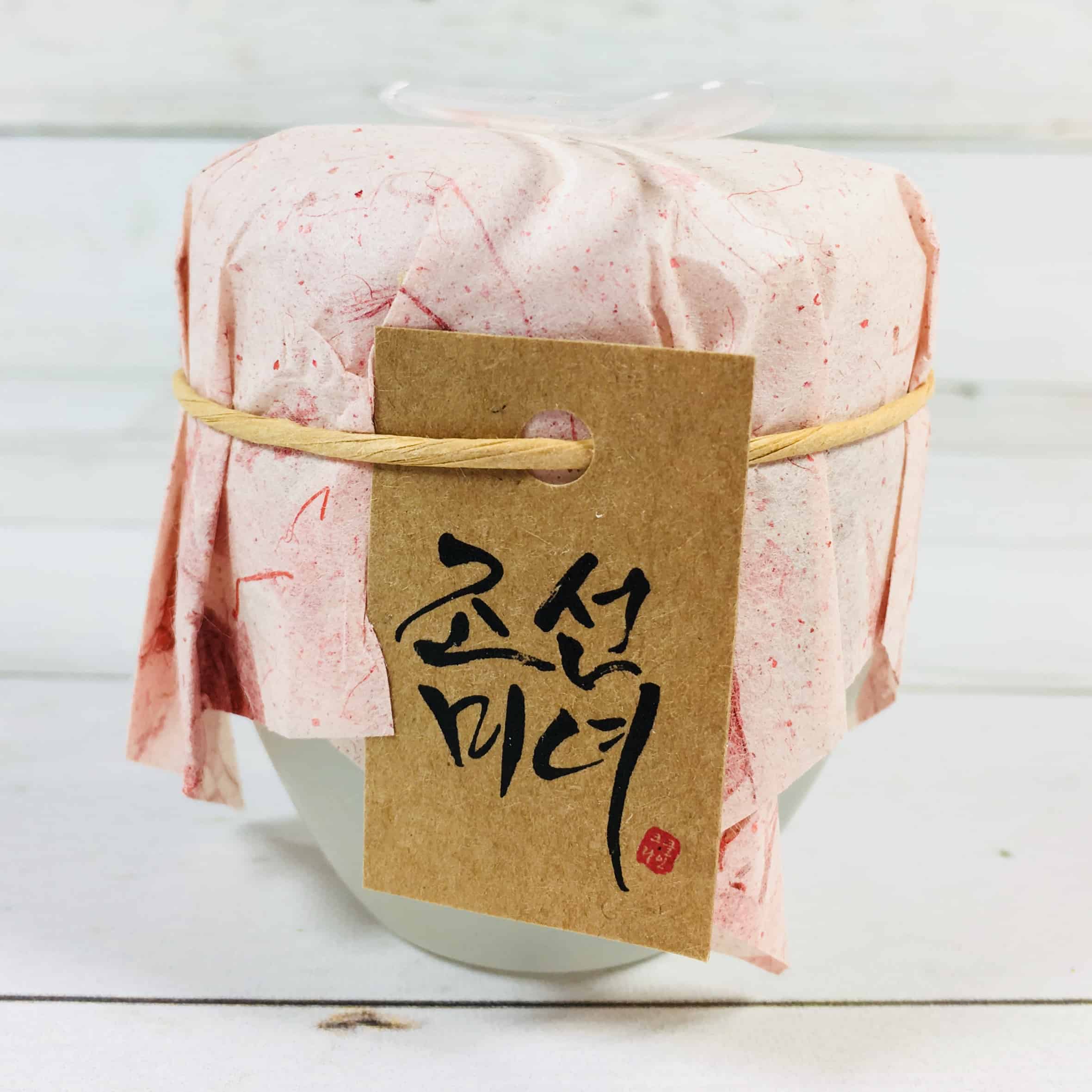 Look at the packaging!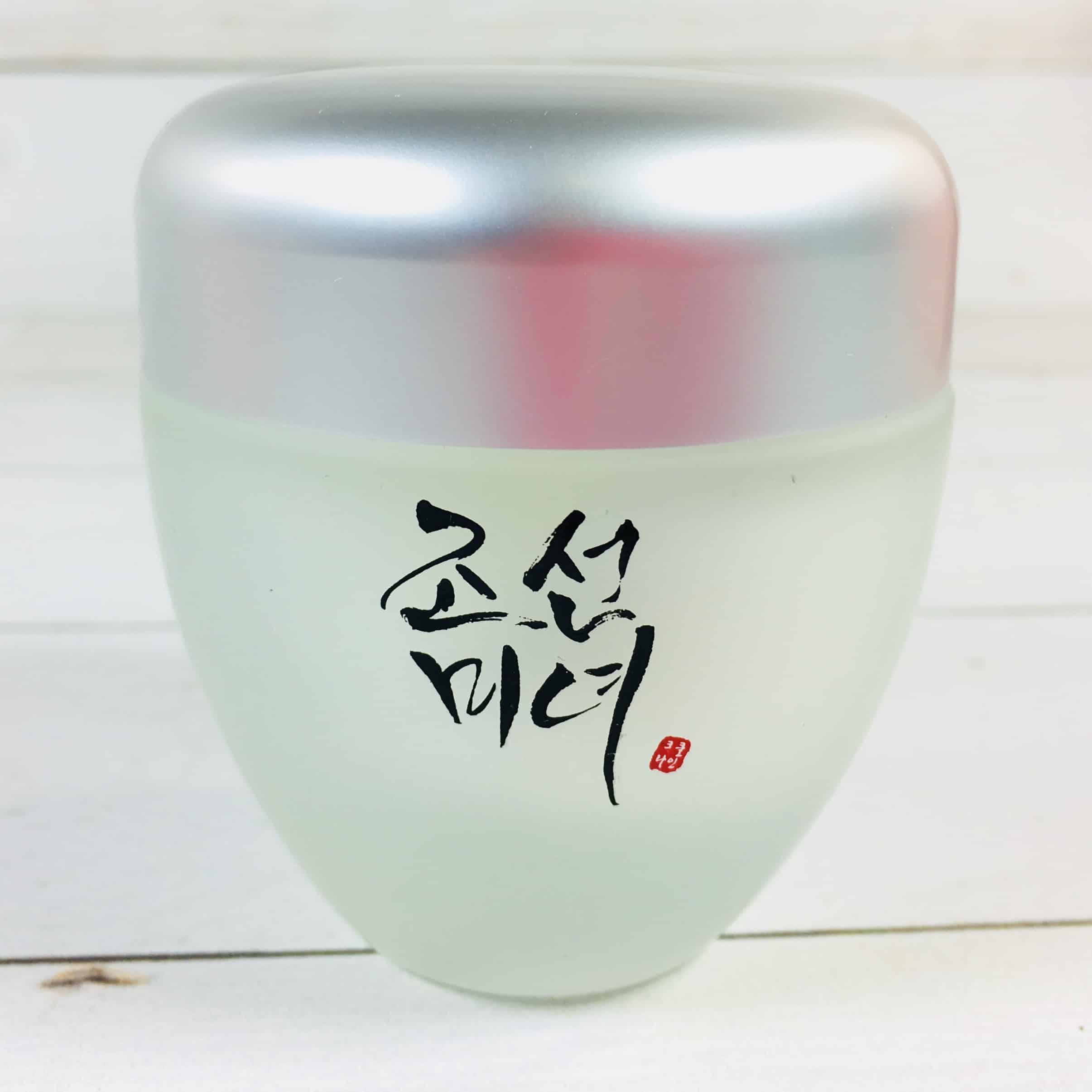 The bottle is frosted glass and it even came with its own mini spatula.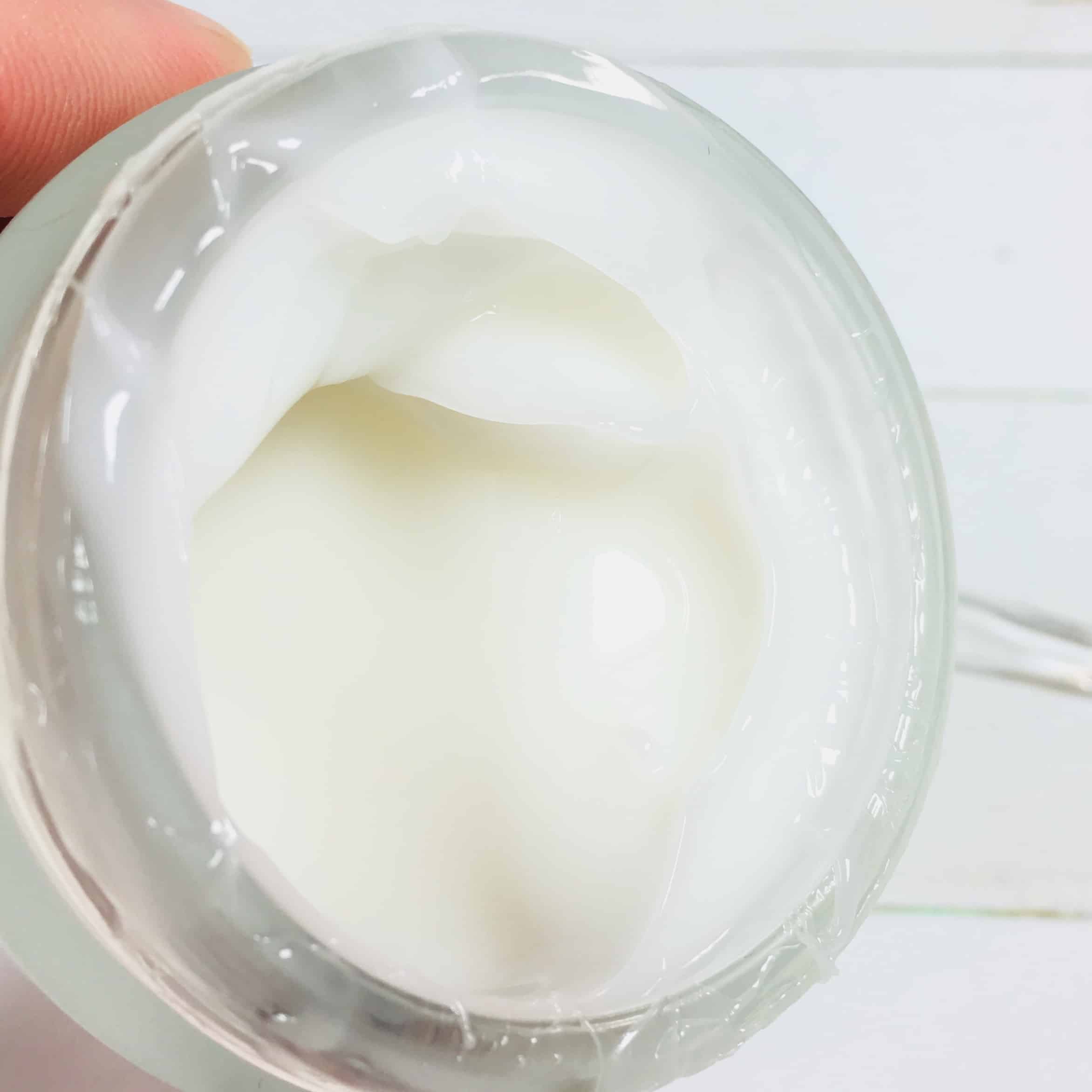 It was kind of messy – I blamed the fact that it was a hot outside and therefore hot in my mailbox but I saw similar complaints on Amazon. You can apply this as a moisturizer, primer, or sleeping mask. It has hyaluronic acid and dimethicone plus a bit of fragrance.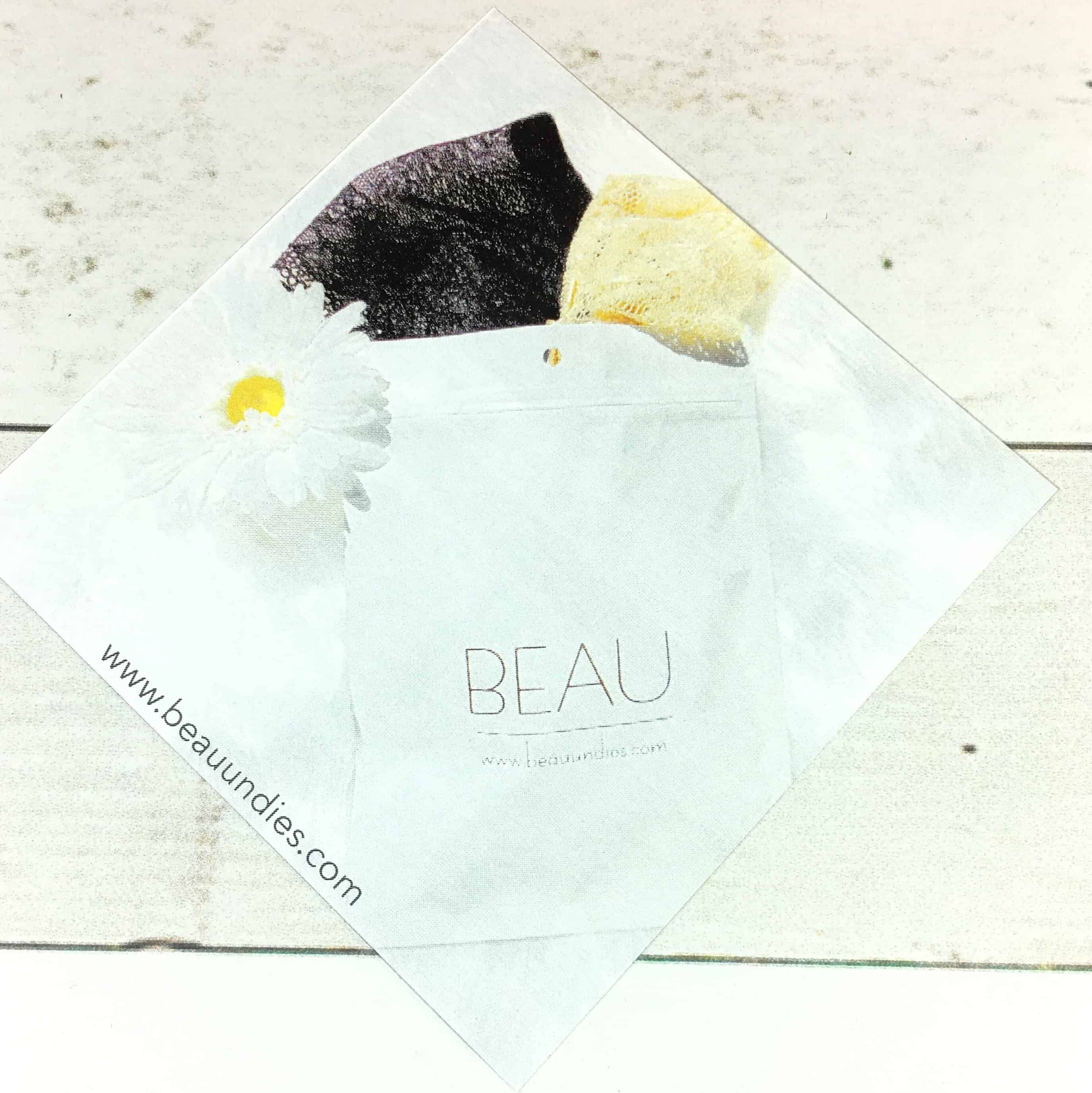 There was a card with a promo code to get your first bag free at Beau Undies, just pay shipping.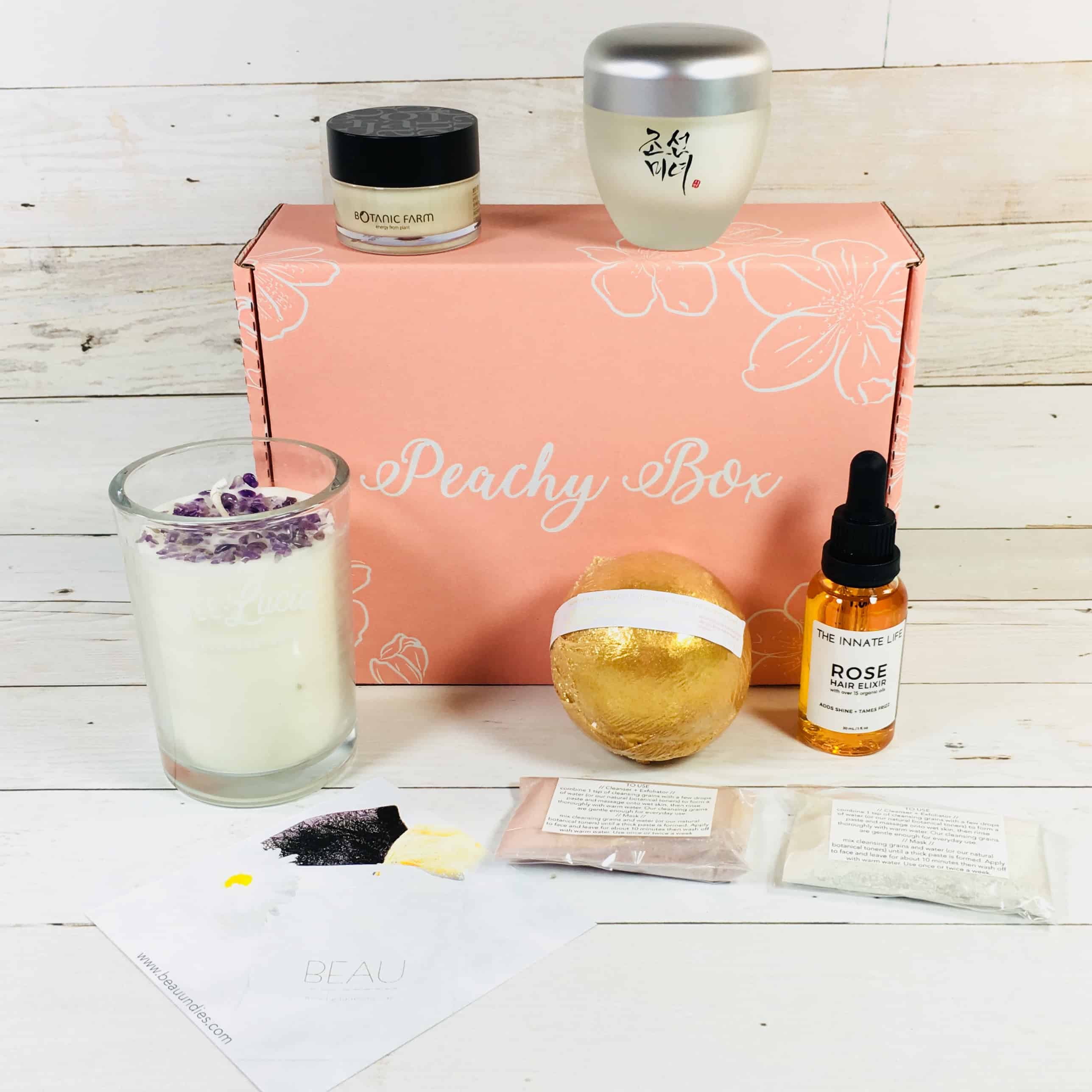 Peachy Box sent an amazing box yet again! Look at those sizes, almost all of those are full-sized! Although the oil wasn't the best for my hair type, it was an amazing oil to receive, and the bath bomb is beautiful plus two K-Beauty items and a luxurious candle made for a thoroughly luxe box and beauty experience. My box had a value of around $119.73!
What do you think of the May Luxe Peachy Box? Let me know in the comments!