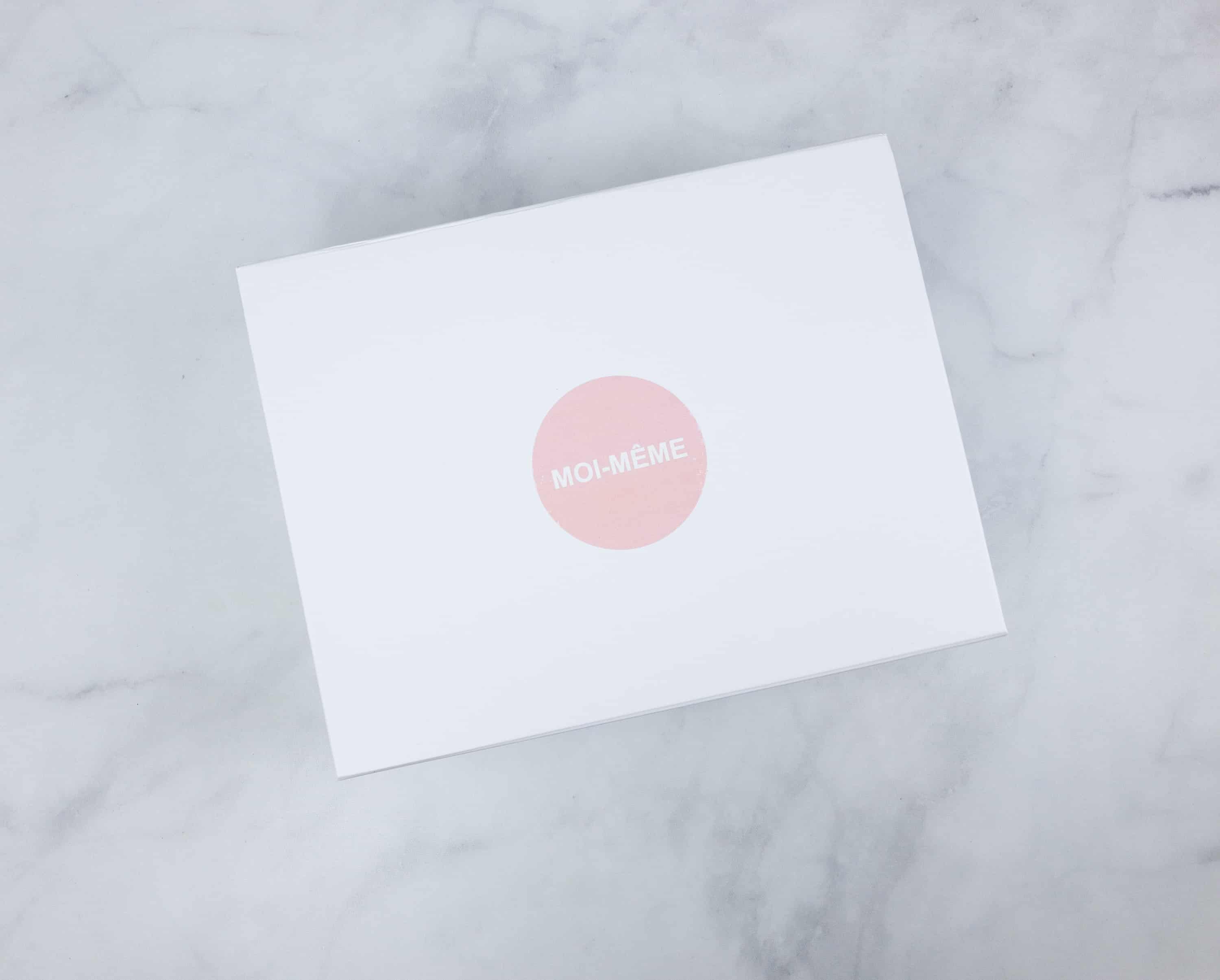 Moi-Même is a quarterly women's lifestyle box from the UK drawing together treasured finds from known independent brands. For £49.95 (about $65.80), you'll receive at least 5 full-size gifts from the worlds of beauty, accessories, stationery, jewelry, housewares and more.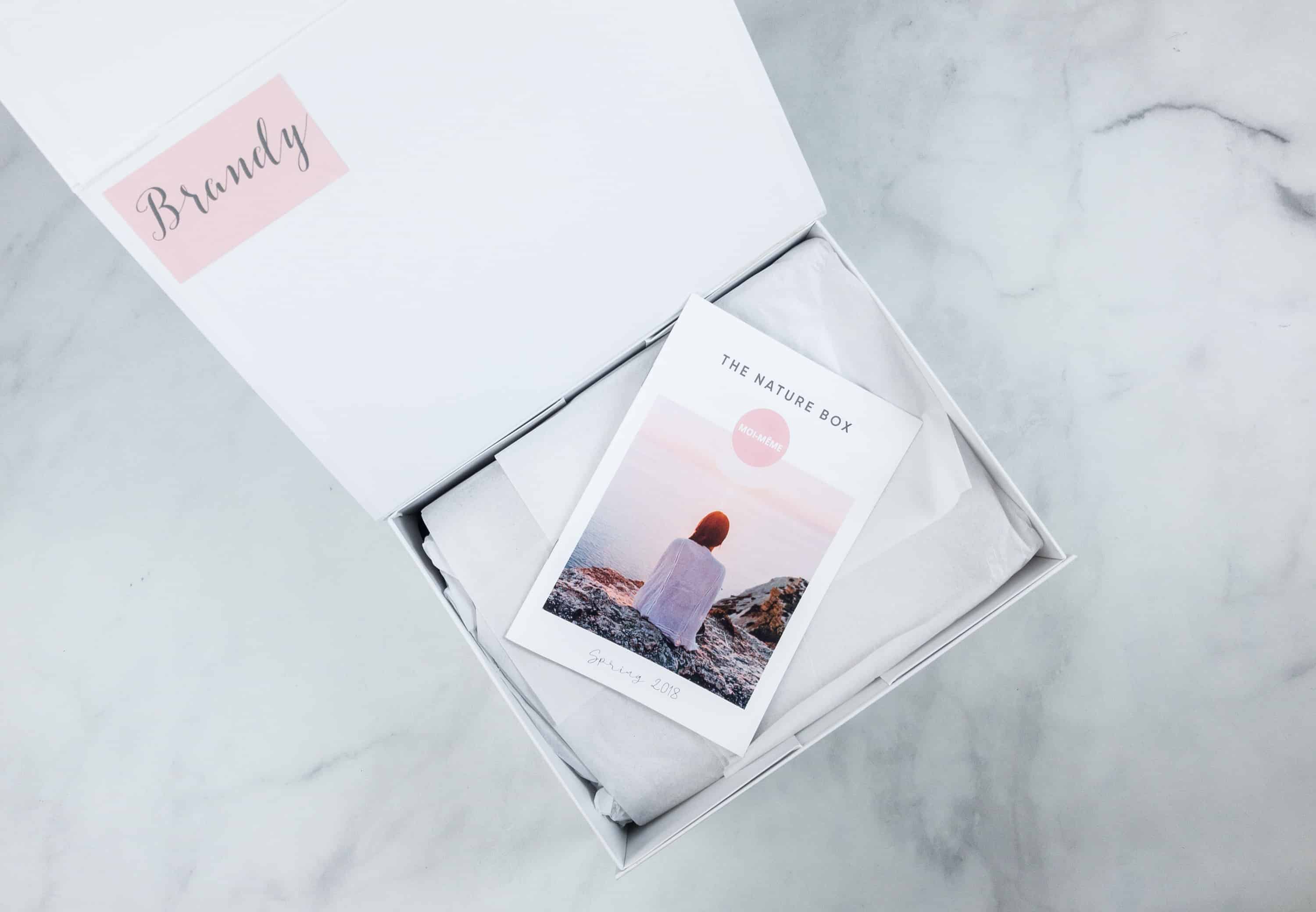 The items arrive in a lovely box with a personalized touch.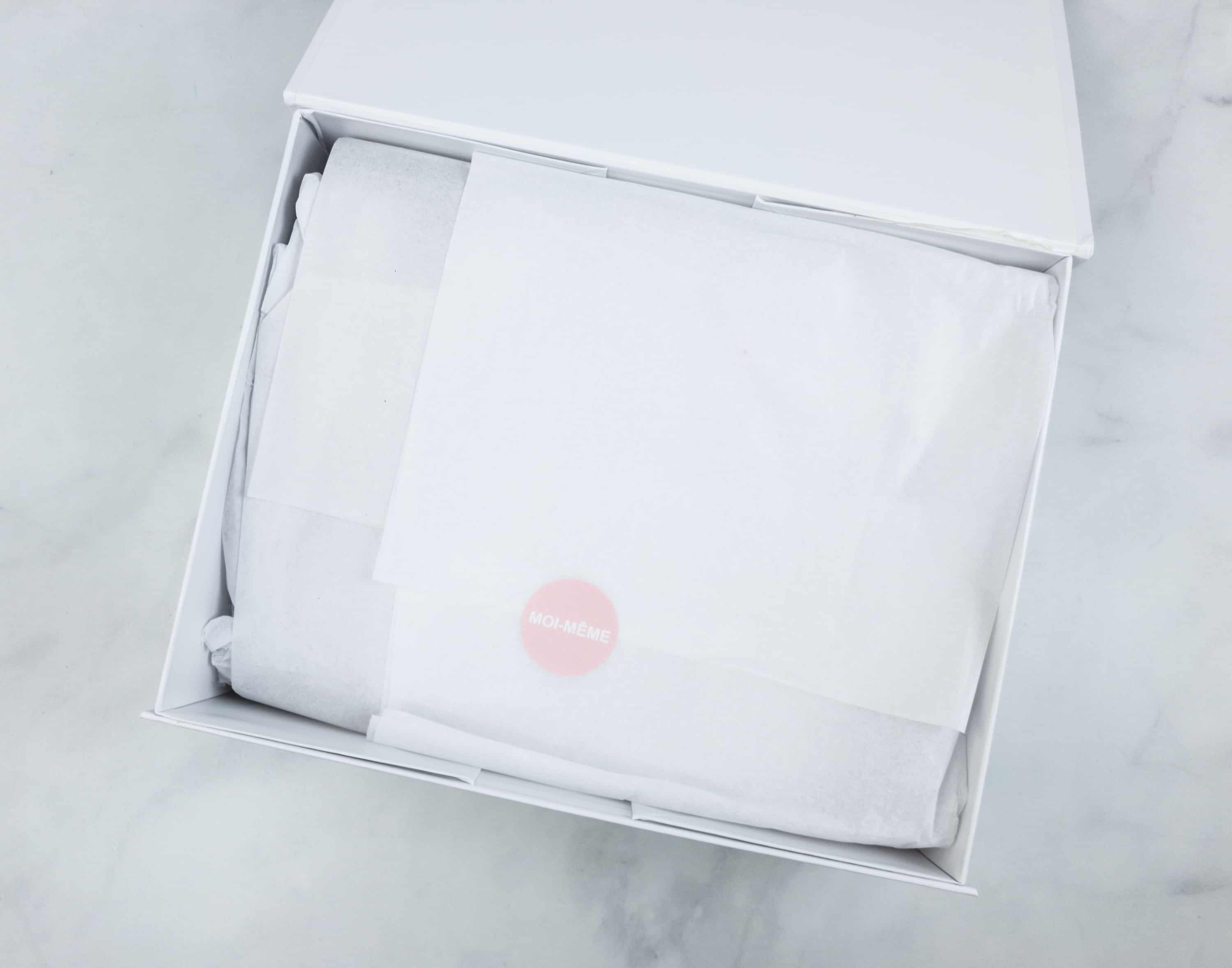 The items are packed with white paper with their sticker logo.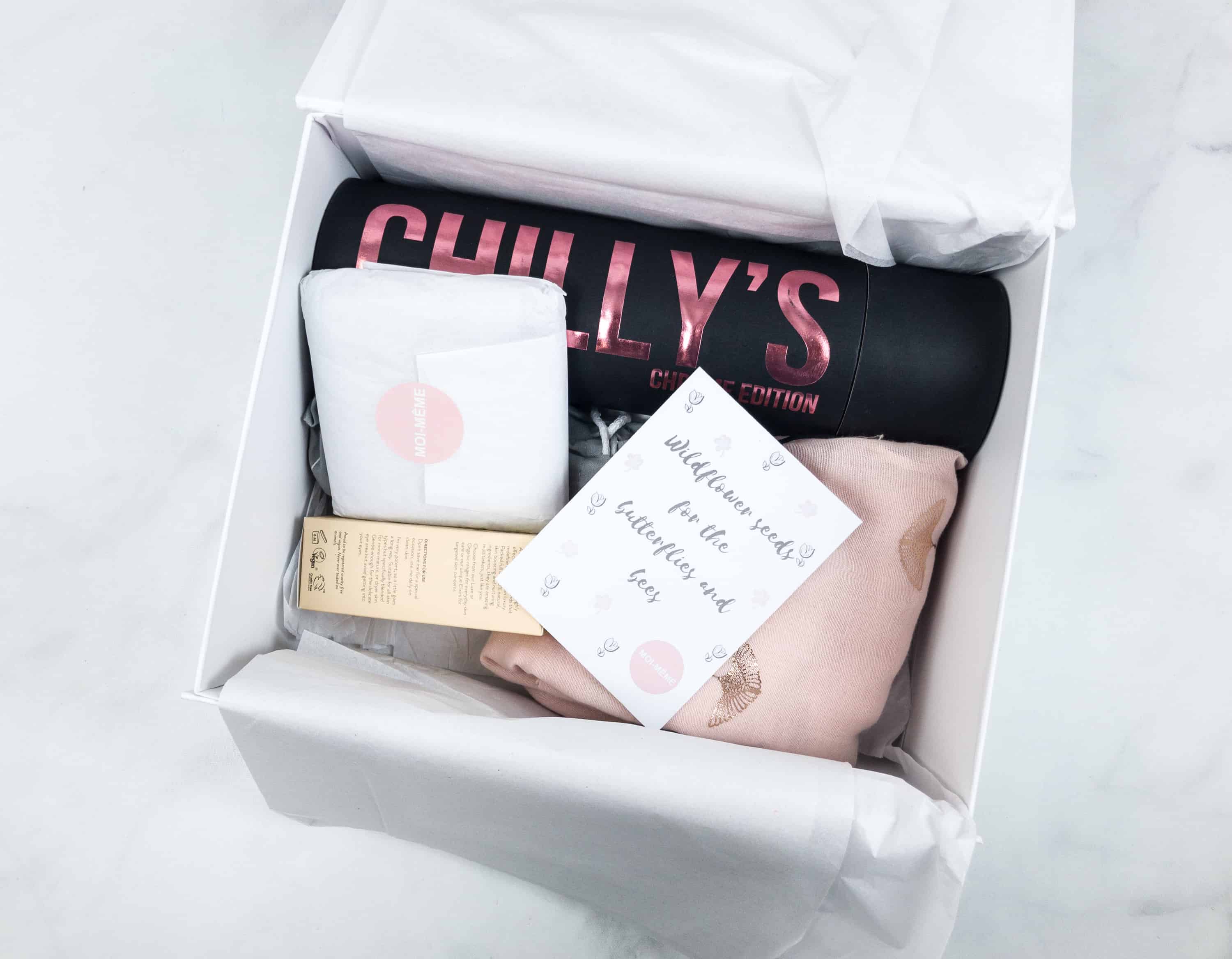 The theme for Spring 2018 is The Nature Box.
The box came with a mini-magazine featuring several articles.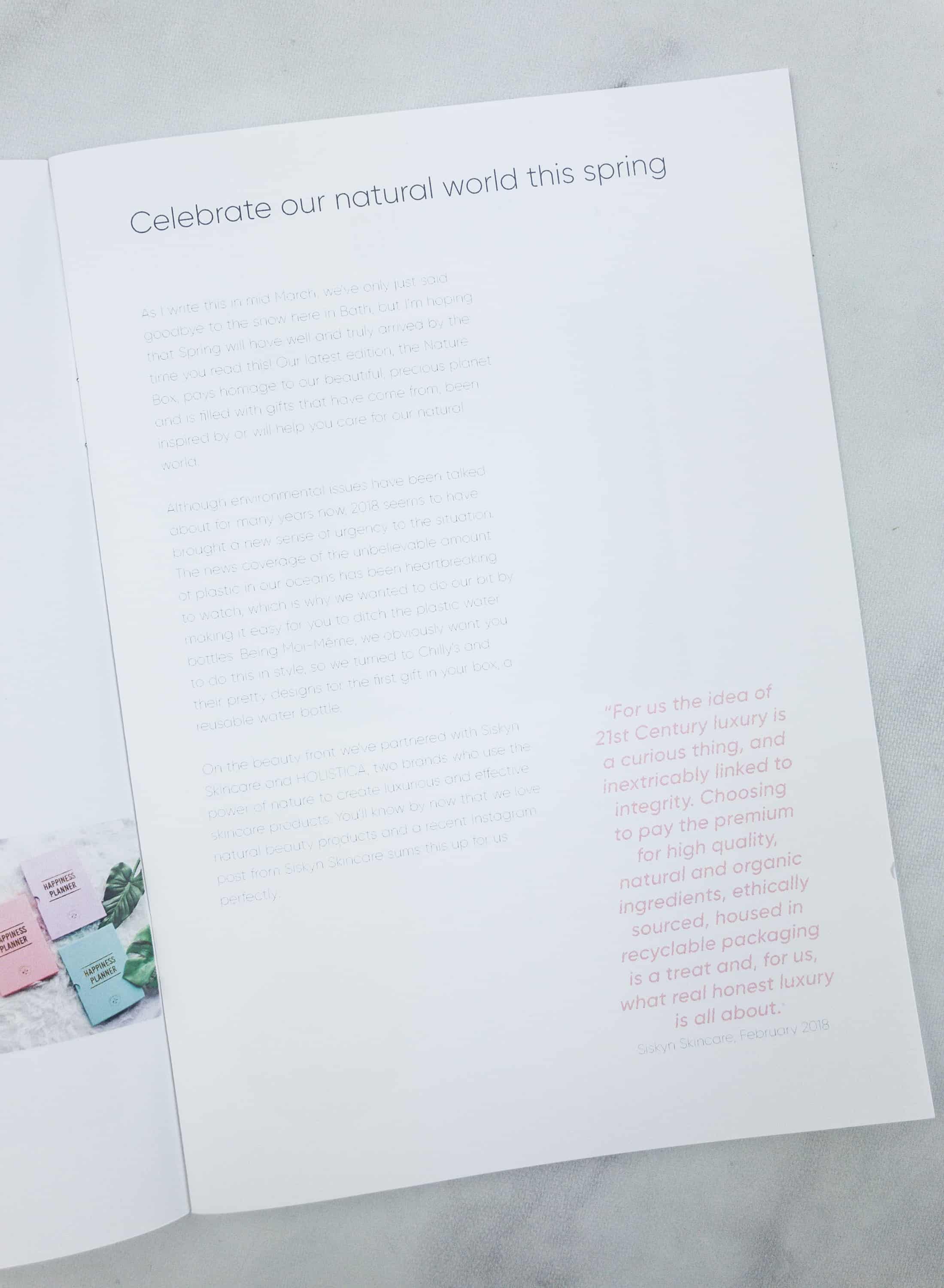 Here's a welcome message from the Moi-Même team.
The mini-magazine also contains information about the products and their makers.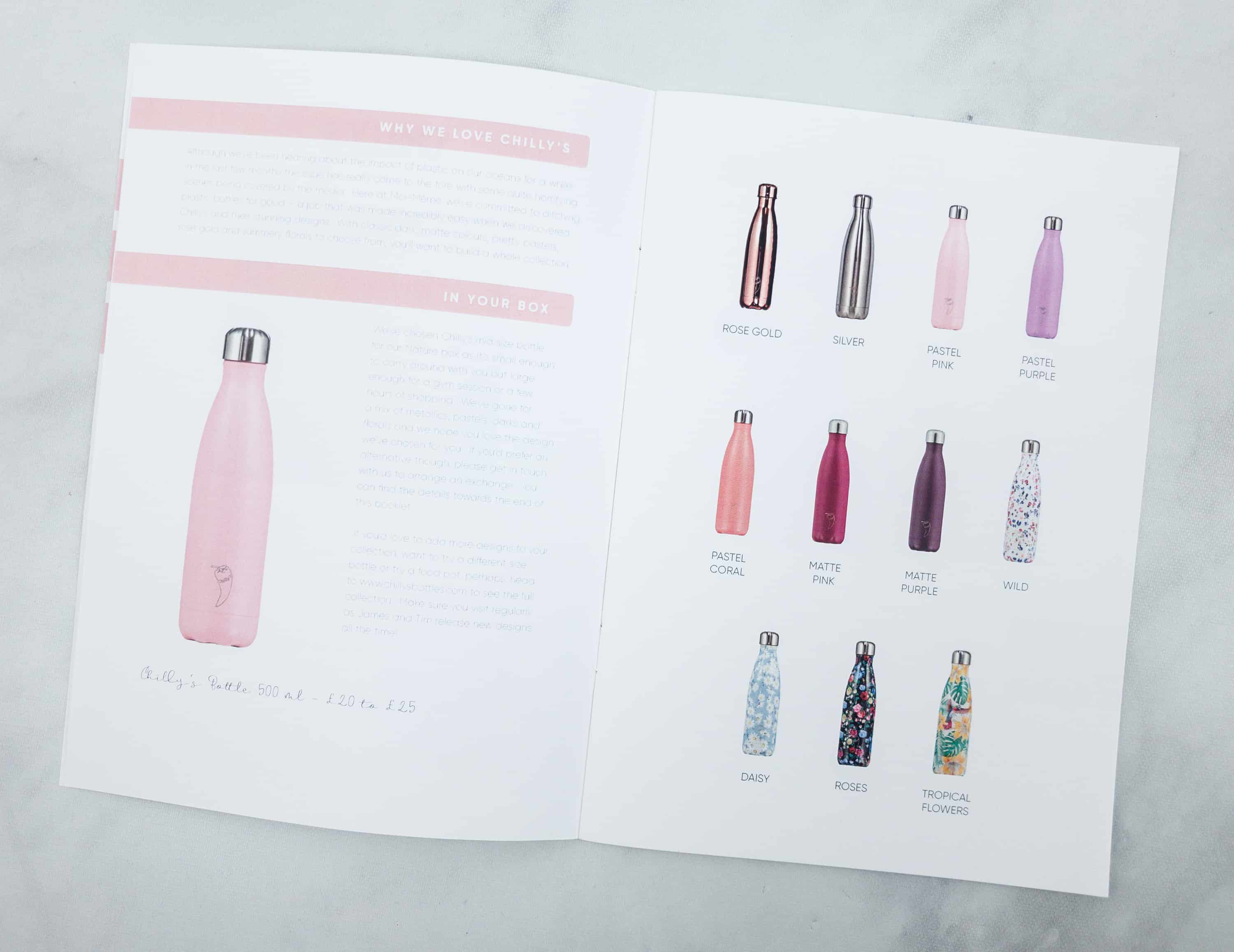 There are nice photos of each item, and it lists variants you may have received.

In addition to providing information about the products and producers, the booklet also shares a bit about why each made the curation!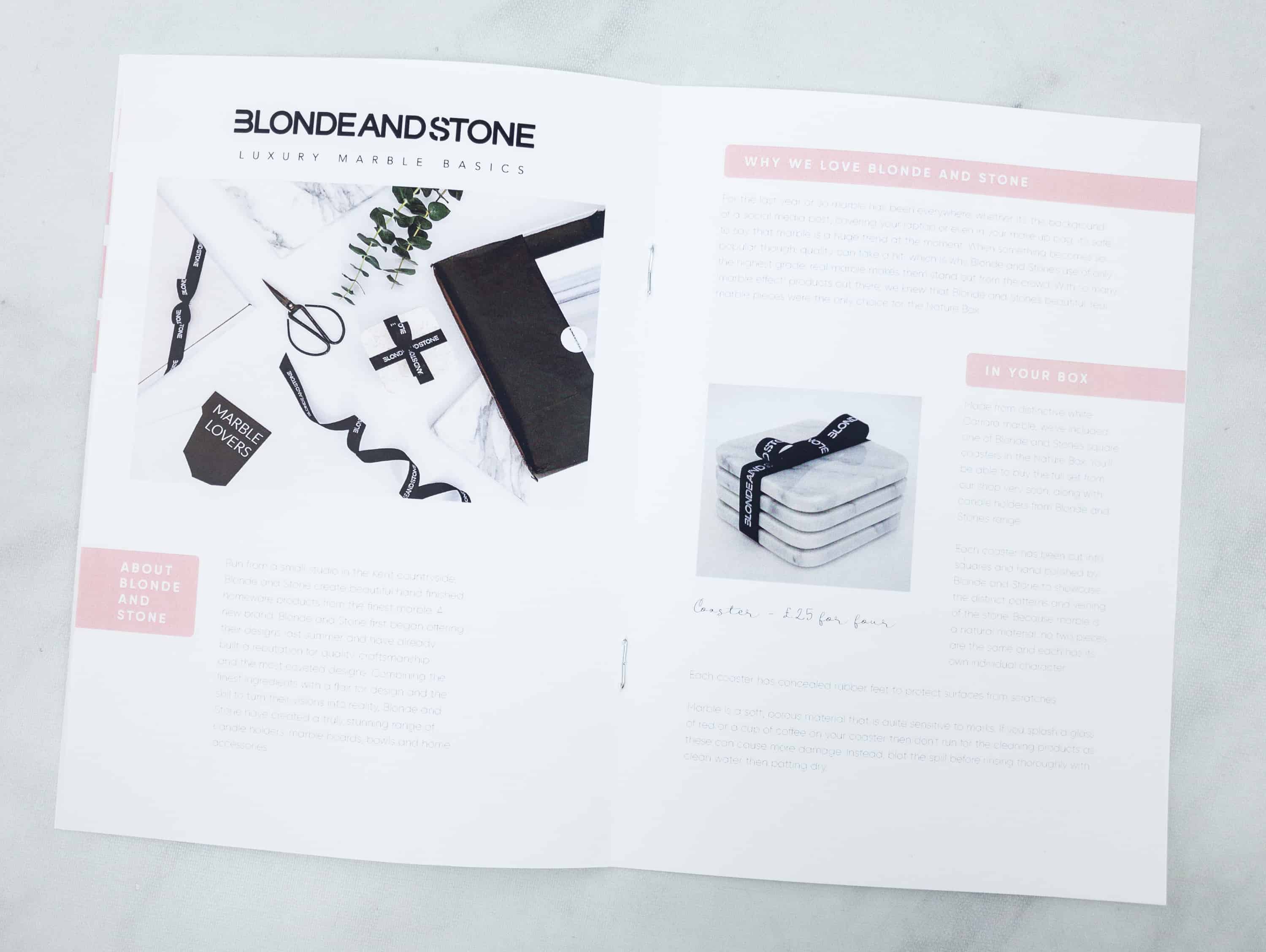 There are also deals and other info on how to purchase individual items online in case you can't get enough of them.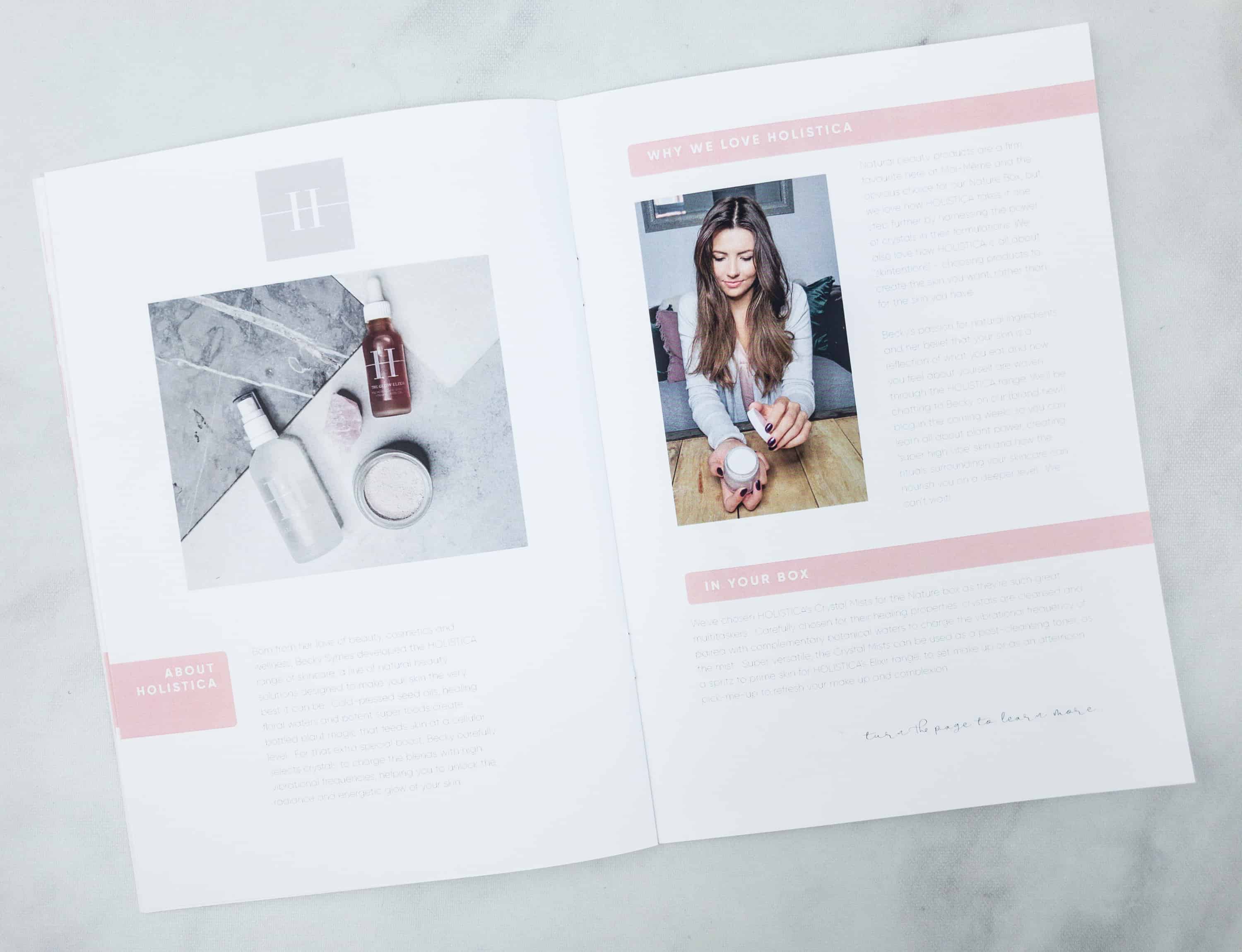 It's more fun than ordinary description cards.
This is great if you love reading and knowing additional information about the products you receive.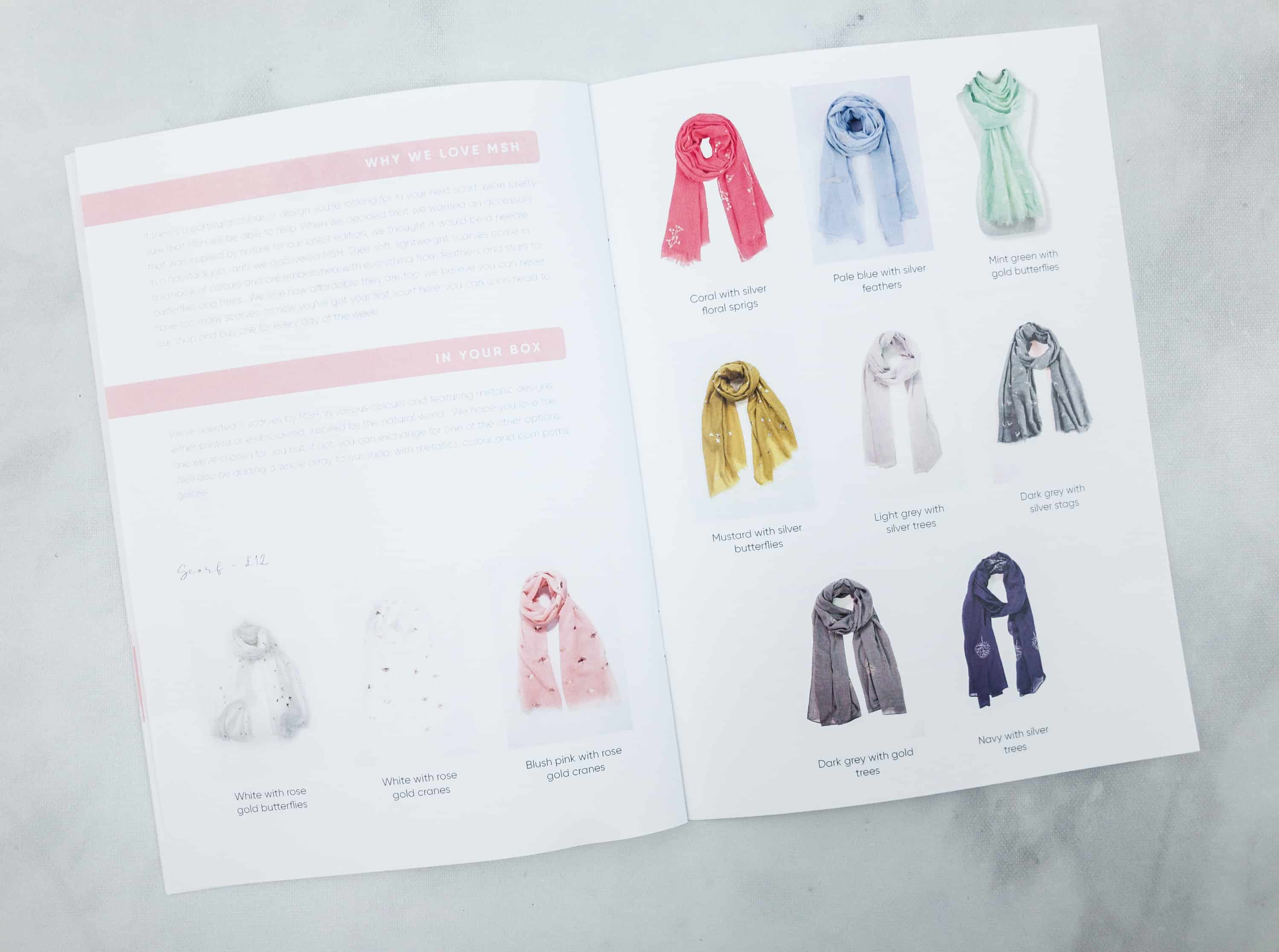 The page says we can choose and exchange the scarf into a design that we prefer. Very cool!
Everything in my April 2018 Nature Box! What a good looking bunch!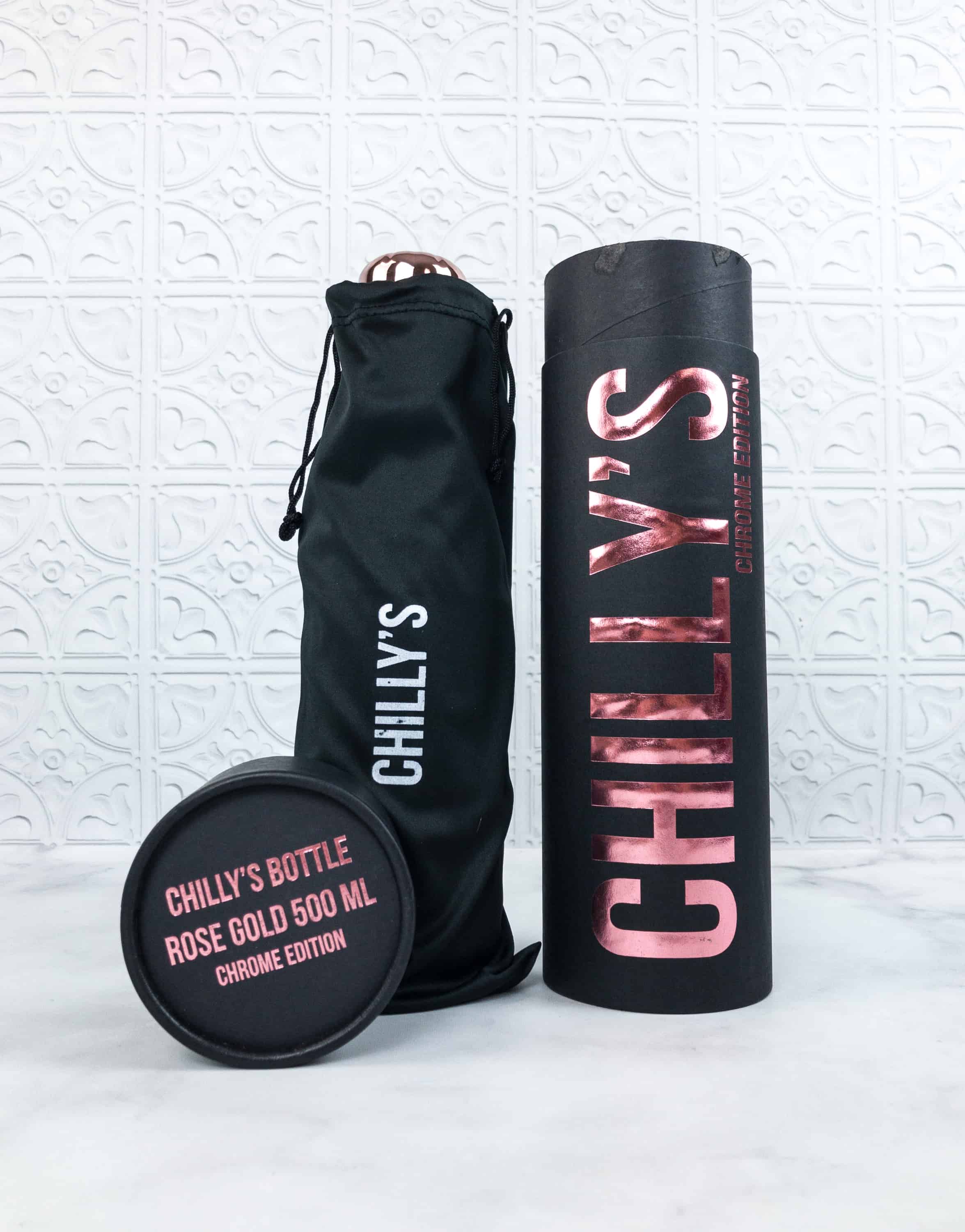 Chilly's Chrome Edition Bottle In Rose Gold ($34.36) It is a good thing that Chilly's was able to produce a range of reusable bottles after a successful crowdfunding. I especially like this color and design. If this is "nature" I want every part of it.
This rose gold bottle can contain up to 500ml of beverage. It is BPA-free so it is safe to drink in it and there's no weird taste too. It's also SUPER shiny – hello husband!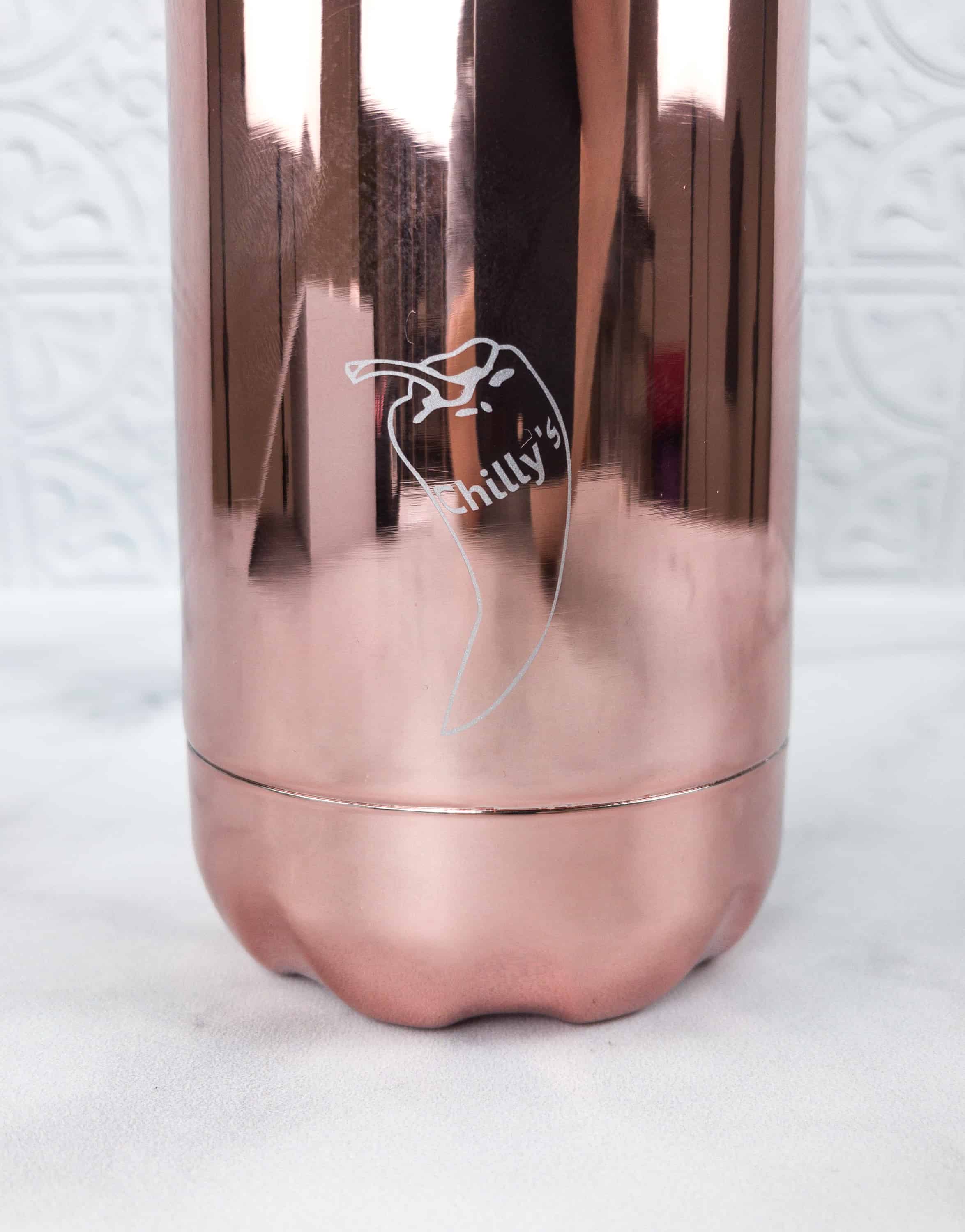 The outer shell stays at room temperature. No matter how hot or cold your beverage is, you'll be able to hold it. It's not affected by the outside temperature either.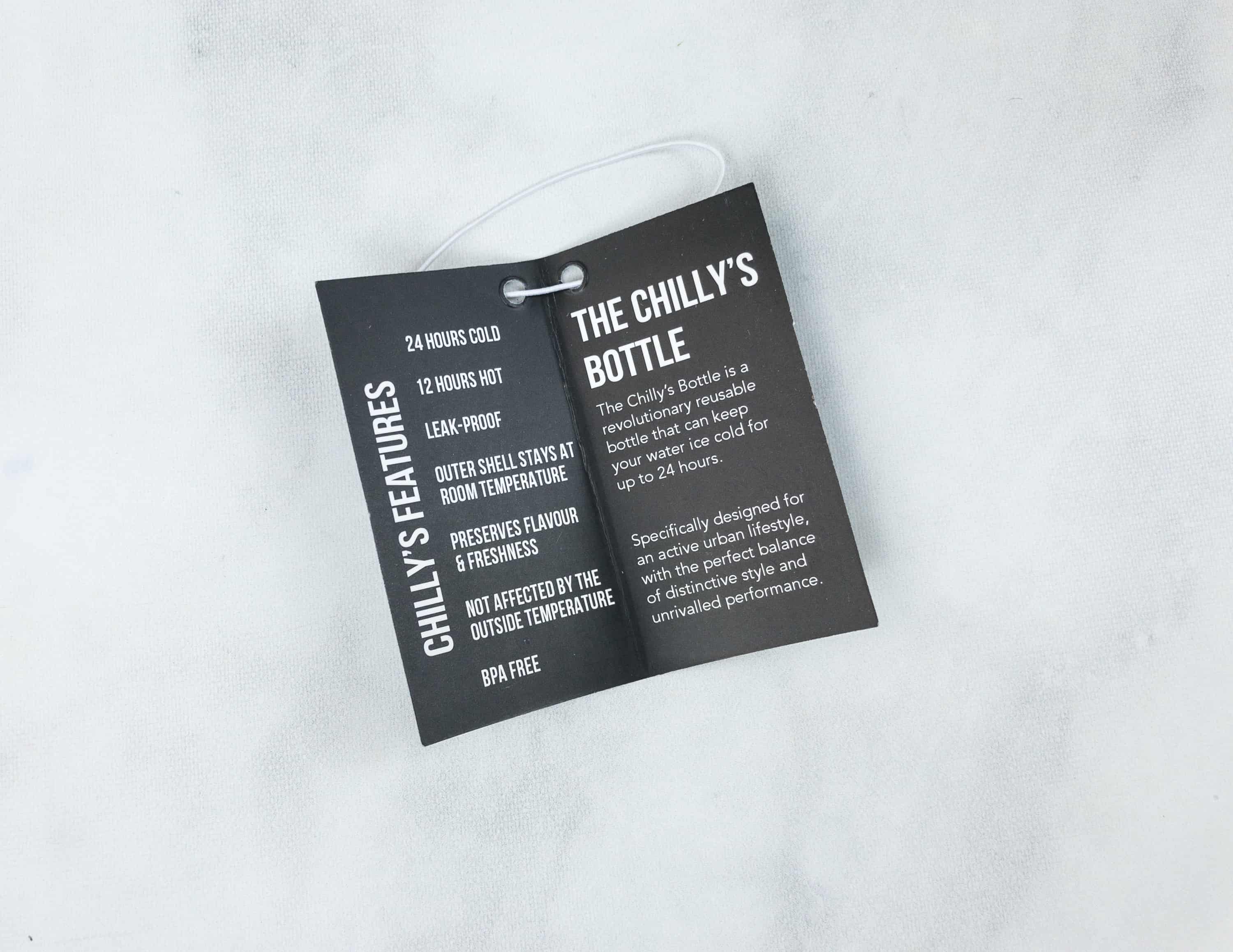 Your beverage can remain cold in it for 24 hours and can remain hot for 12 hours. Truly perfect for anyone who has an active lifestyle.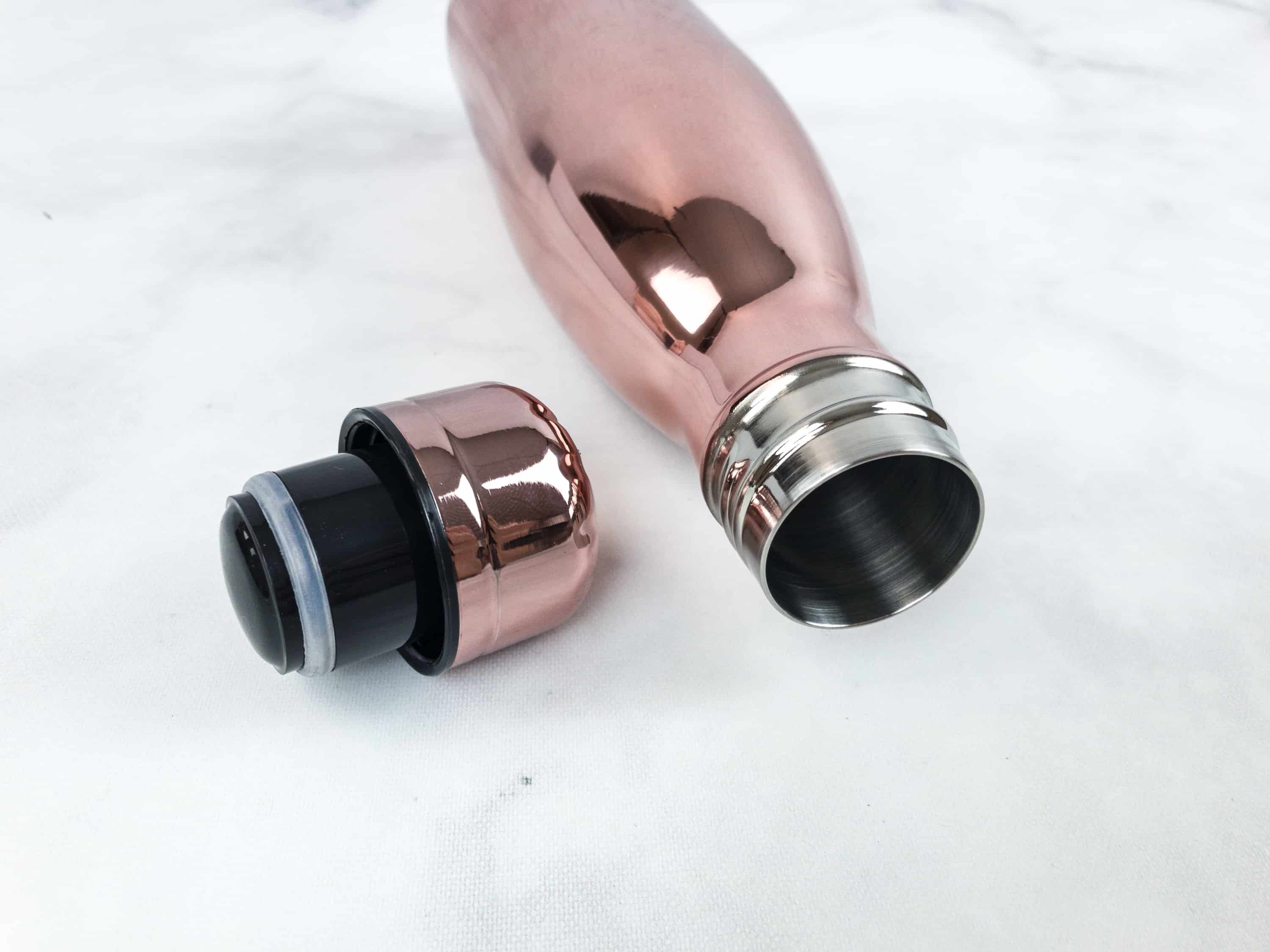 It has a double walled vacuum insulation that keeps the bottle condensation free. It prevents spills, while preserving the flavor and freshness of your beverage. Who's putting some wine in theirs? ?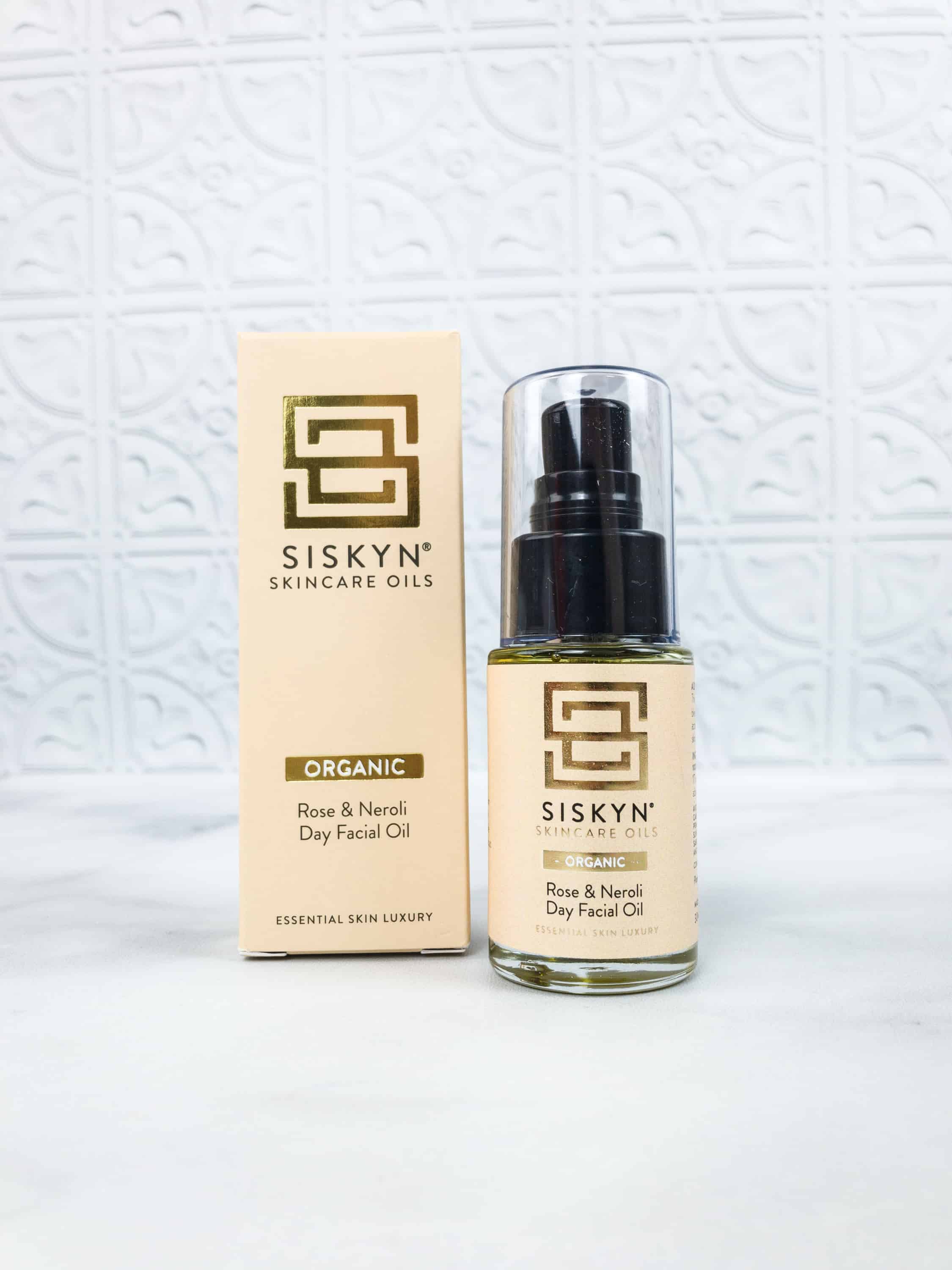 Siskyn Organic Rose & Neroli Day Facial Oil ($57.84) This facial oil is packed with 17 certified organic botanical oils, which include moisturizing organic avocado, collagen-boosting organic rosehip, and skin-firming organic camellia.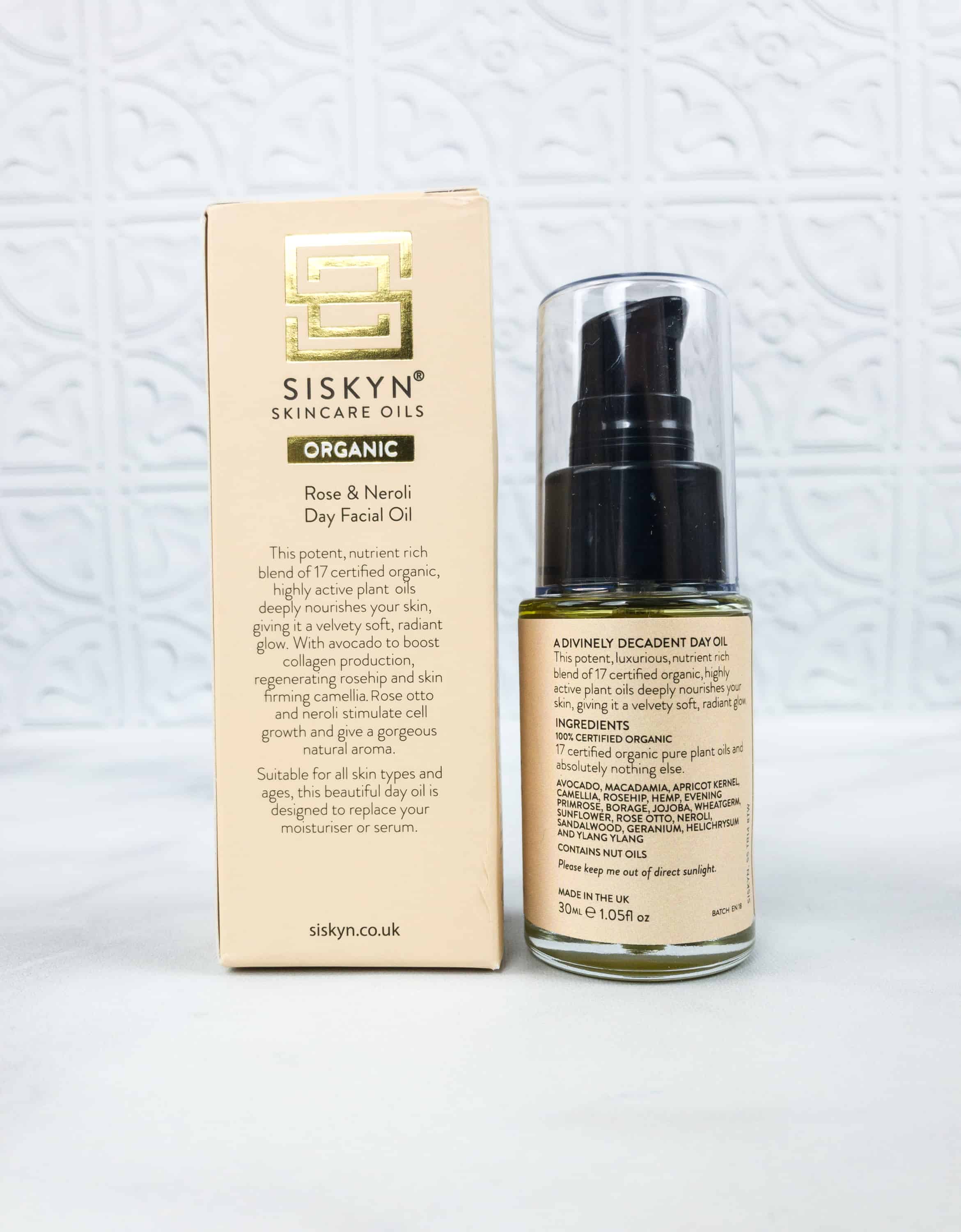 All ingredients are ethically sourced. The formula is great for those who have dry or mature skin. It's a bit heavy but still works well under makeup. The scent is super lovely and I have been keeping this one at my desk (which means I totally love it).
Blonde & Stone Marble Coasters ($34.36) The marble coaster is neatly packed with white paper and a sticker logo. I'm excited to use this to amp up my table arrangements and make them more sophisticated.
The coaster was hand polished to showcase and flaunt patterns in marble. No two pieces are the same and each has its own character. Very on trend for 2018!
It is not that thick, a little bit heavy for a coaster but perfect for any glass. The marble coaster is sensitive to marks, so in case of spill or stains, blot it dry before rinsing it with clean water and just pat it to dry. Then, it will be good as new.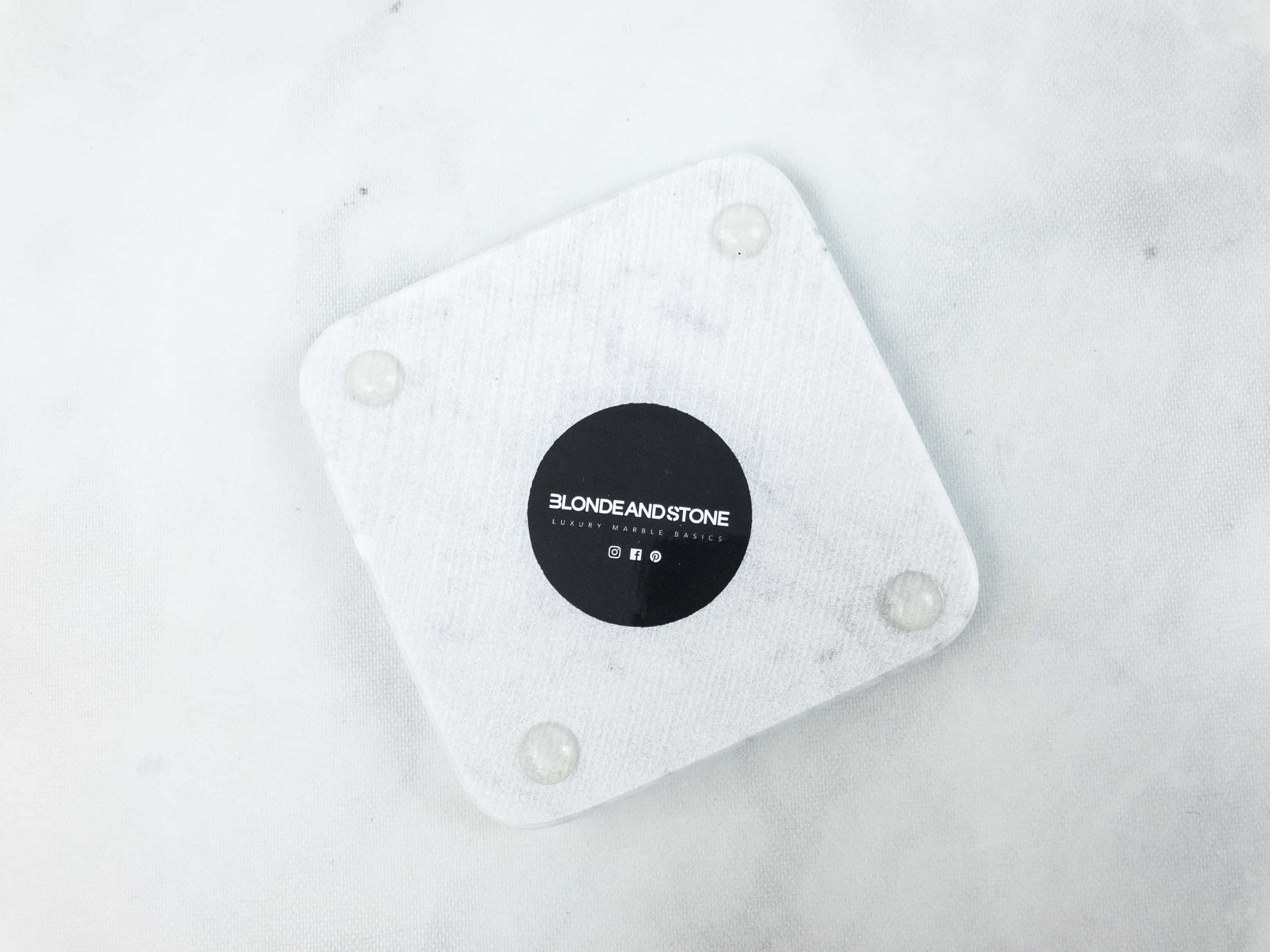 I appreciate that it has some sort of a rubber grip at the bottom to protect surfaces or tables from scratch and also to avoid slipping.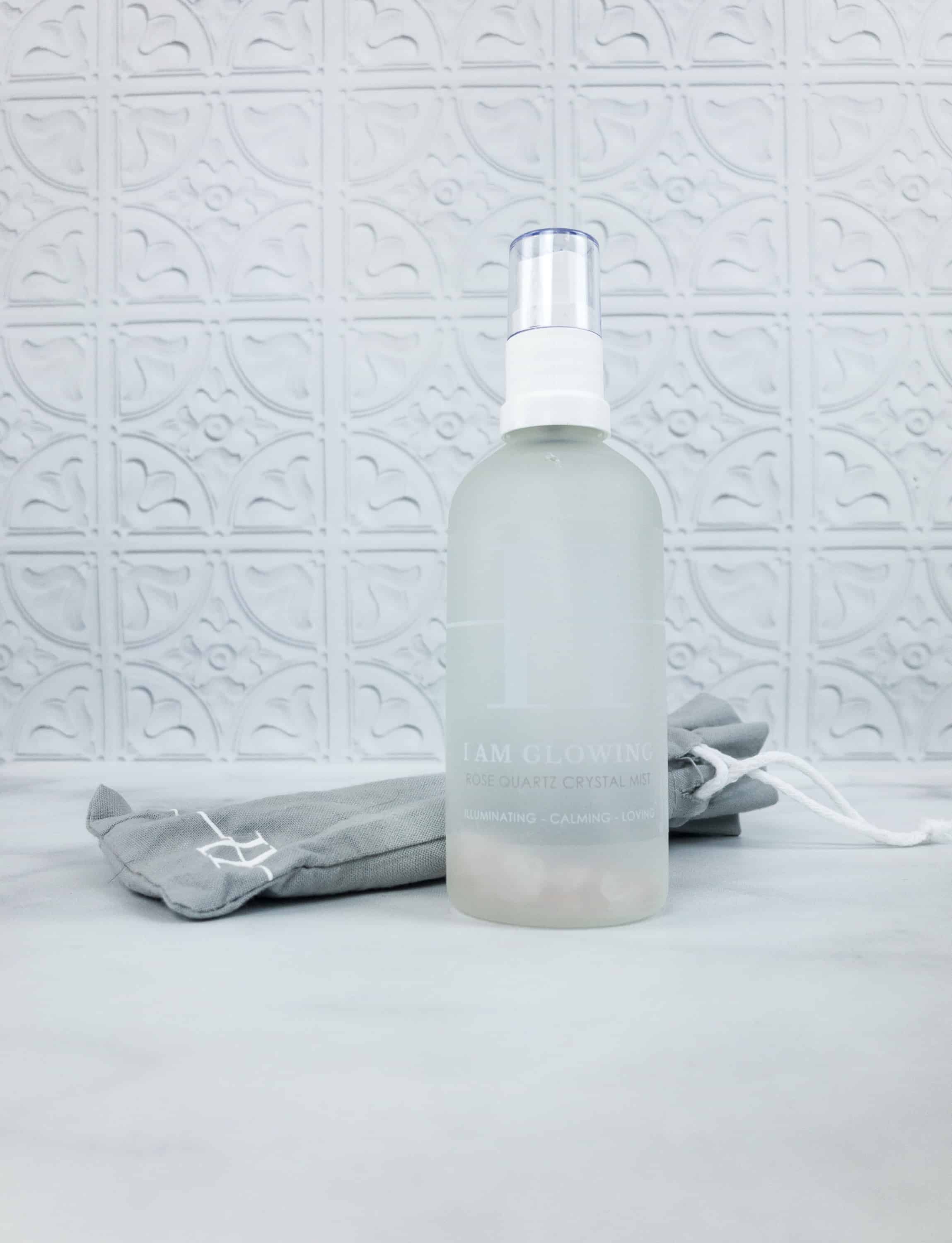 Holistica's I Am Glowing Rose Quartz Crystal Mist ($33.68) It's crystal clear, as it should be because it is made up of crystals! They believe that pairing crystals with botanical water can charge frequencies that unlock radiating energetic glow on skin. This mist helps nourish and refresh dull skin down to the cellular level, making it potent and effective. It works as a multitasker as it can be a post-cleansing toner and primer base for makeup.
MSH Blush Pink With Rose Gold Cranes Scarf ($16.49) The scarf's fabric is pretty and the rose gold print made it look even more wonderful. Scarves from MSH are either painted or embroidered, so it is very nature-friendly.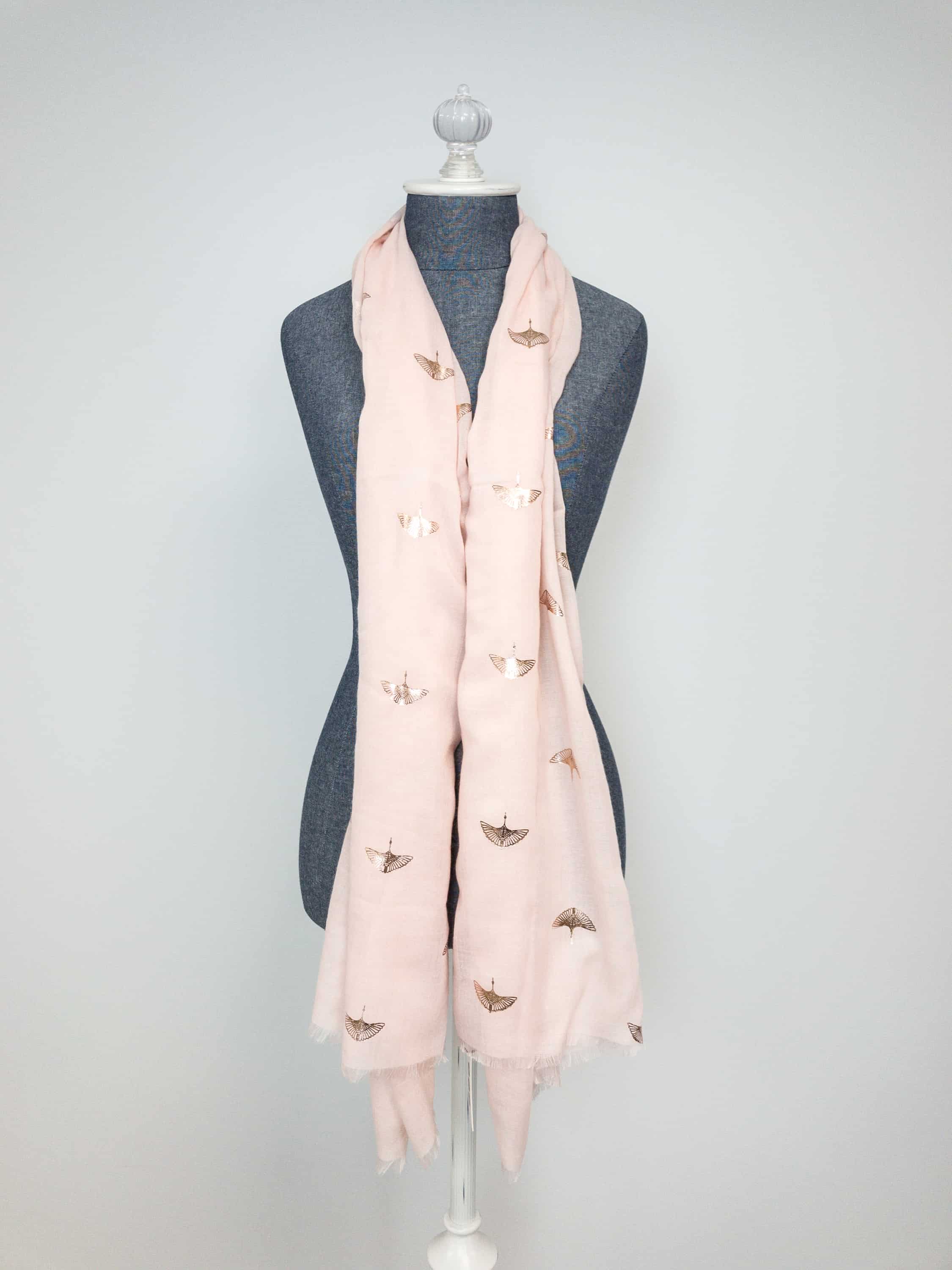 It's long and perfect for different kinds of styling. You can tie it or just let it hang, it doesn't matter. It is bound to look good no matter what.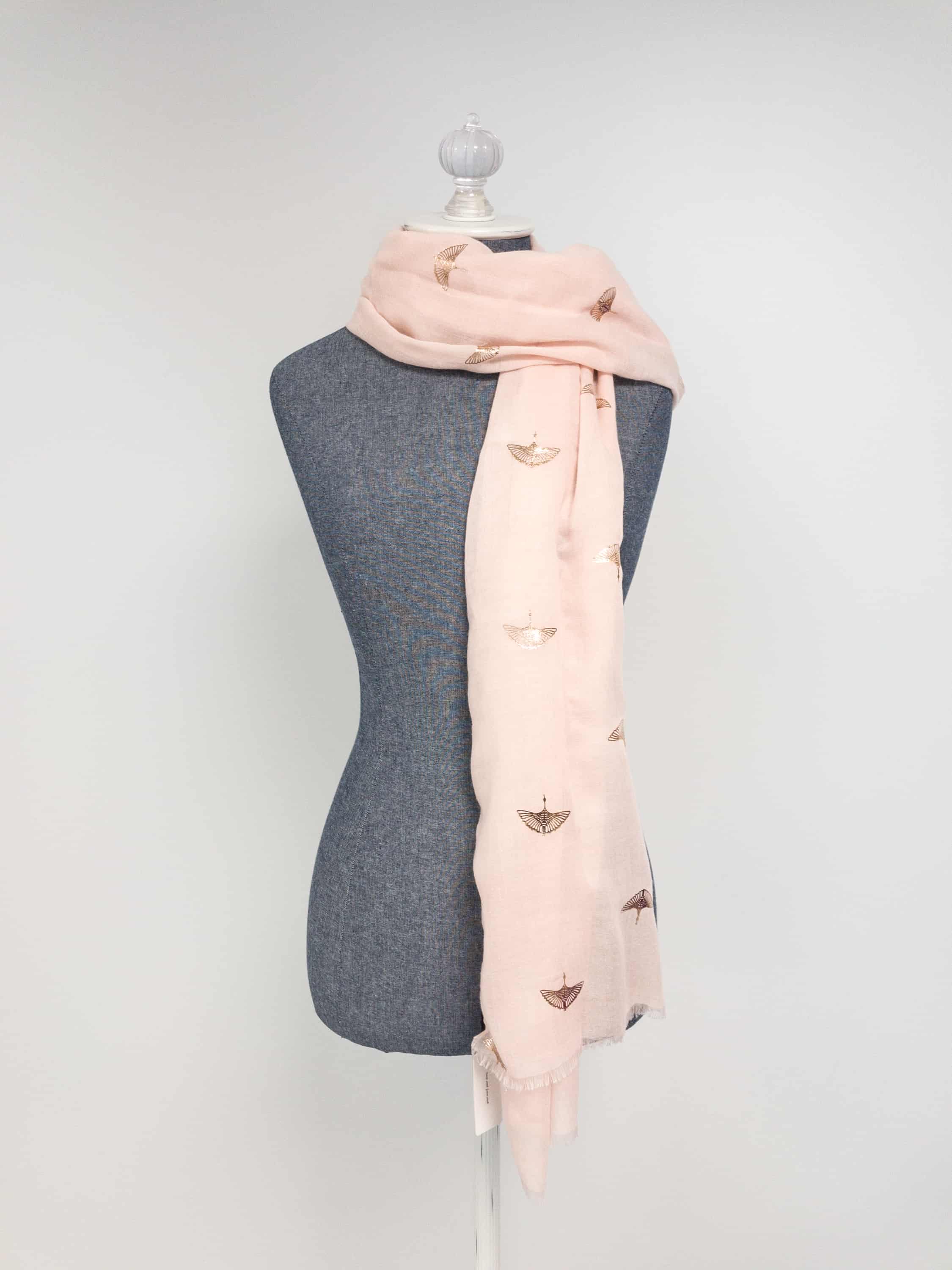 It can provide instant warmth in cold, windy days. Just put it around your neck and you are good to go.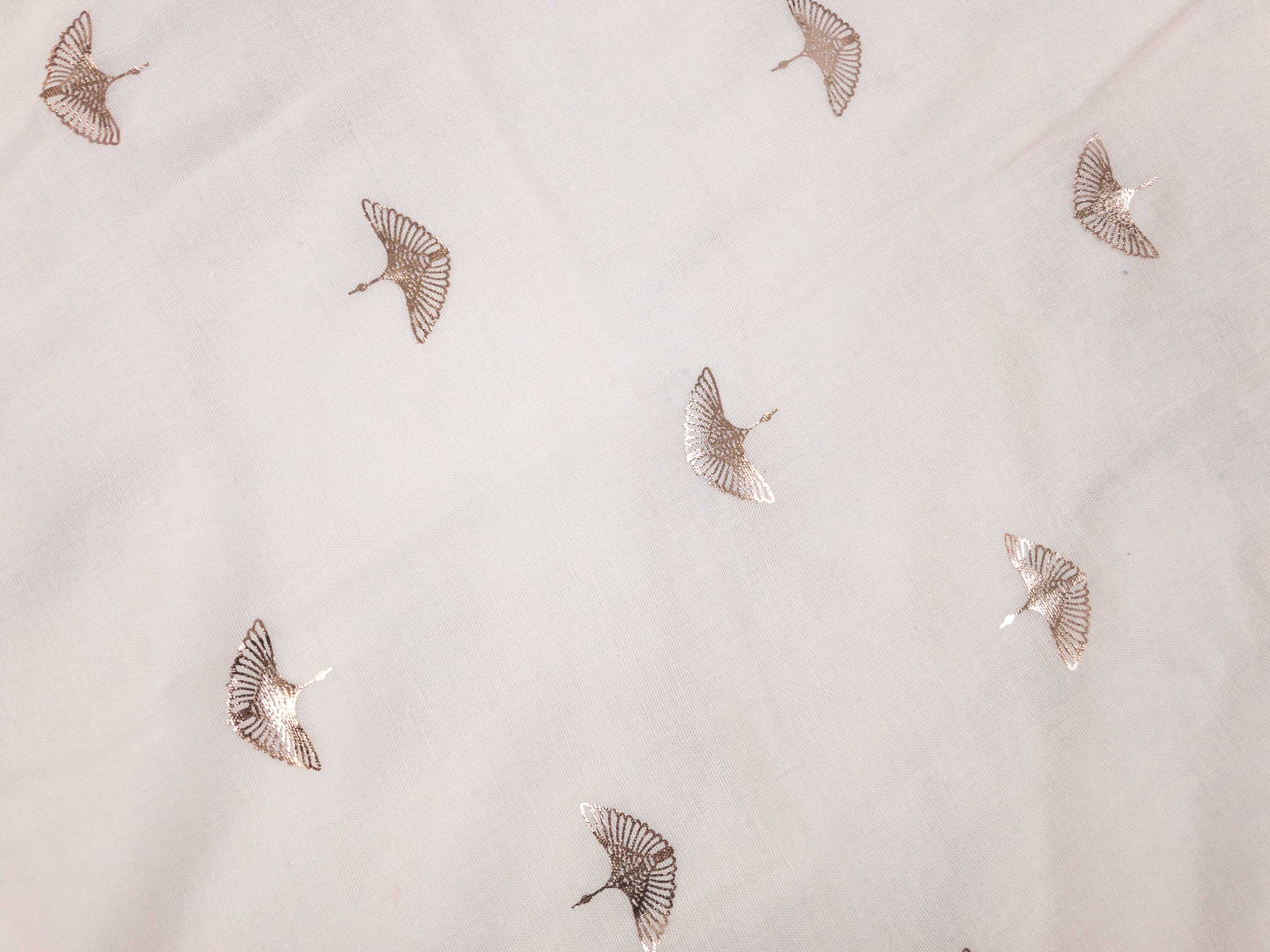 The quality of this scarf is superb. It feels really soft on the skin.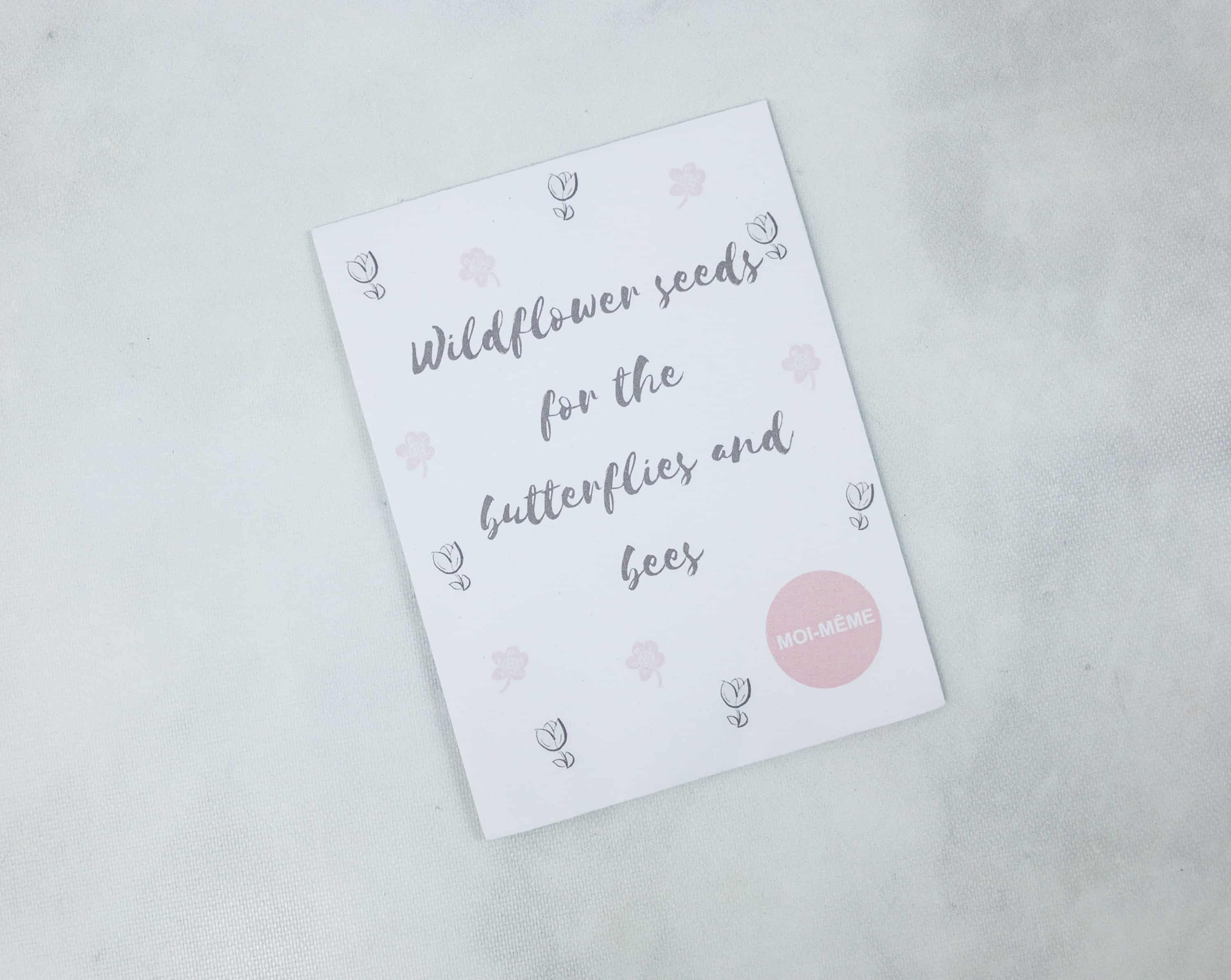 Moi-Même pushes us further by chipping in wildflower seeds for the butterflies and bees!
They wanted us to plant these seeds to further show our love for nature and give back.
I love Moi-Même's theme this quarter because I became a part of their advocacy to take care of nature. Moi-Même carefully chose the brands to be featured and made sure their collaboration has the same end goals for nature's welfare. I love every single one of the products they sent us. I also received these expensive items for half the price so I'm a winner all-around. A great box perfect for UK ladies, up to you whether you think the value is there for shipping to the US!
What's your favorite item in the Spring 2018 Moi-Même box?