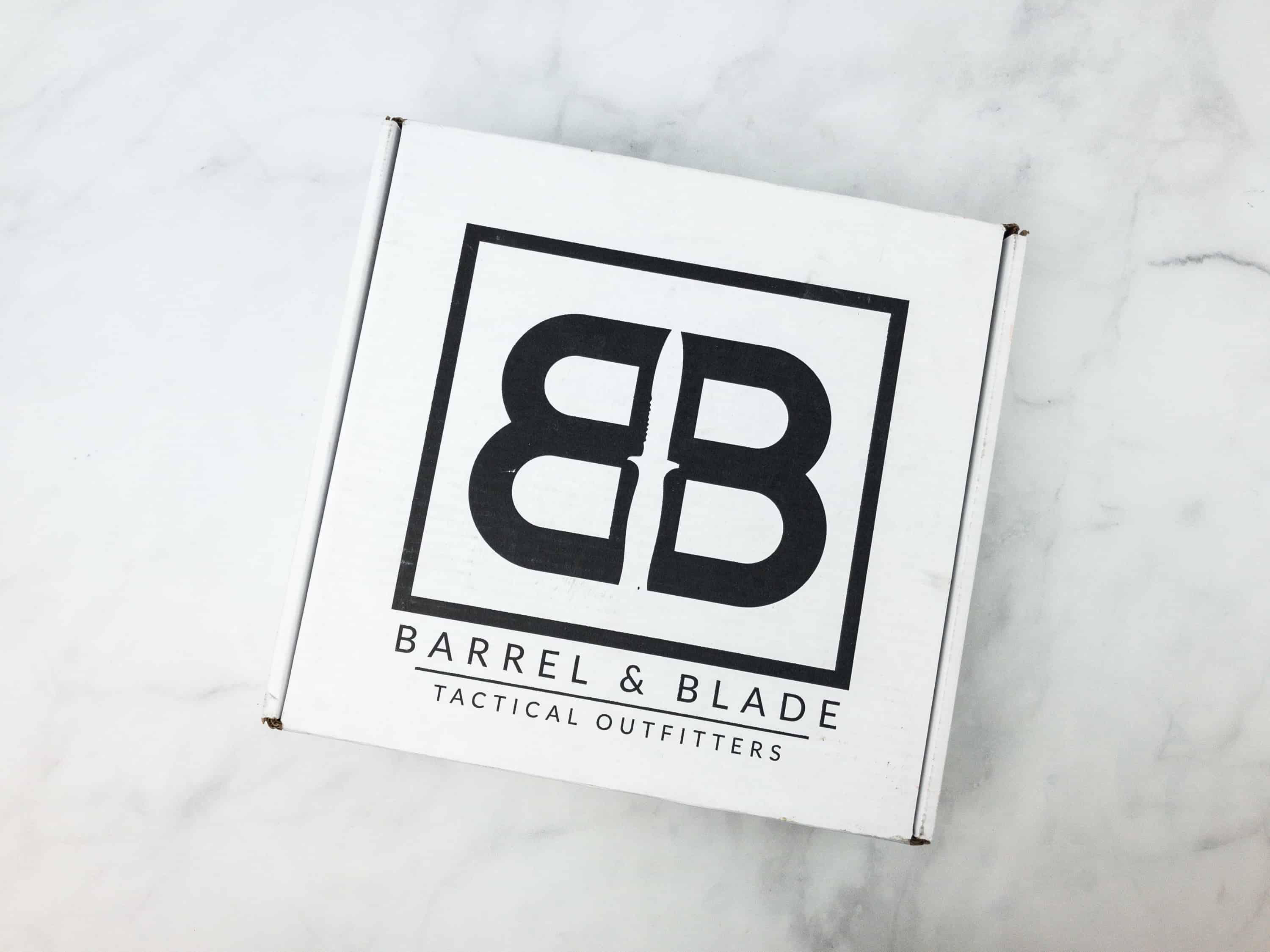 Barrel & Blade is a monthly subscription of tactical, survival, and EDC ("every day carry") gear. They collaborate with top experts in the field, and they also theme each box around certain types and styles of gear, as well as different survival and tactical scenarios.
There are two plans available in this subscription: Level 1, which has an average box value of $85+, and Level 2, which promises a value of $175+. This is the review of Level 2 box.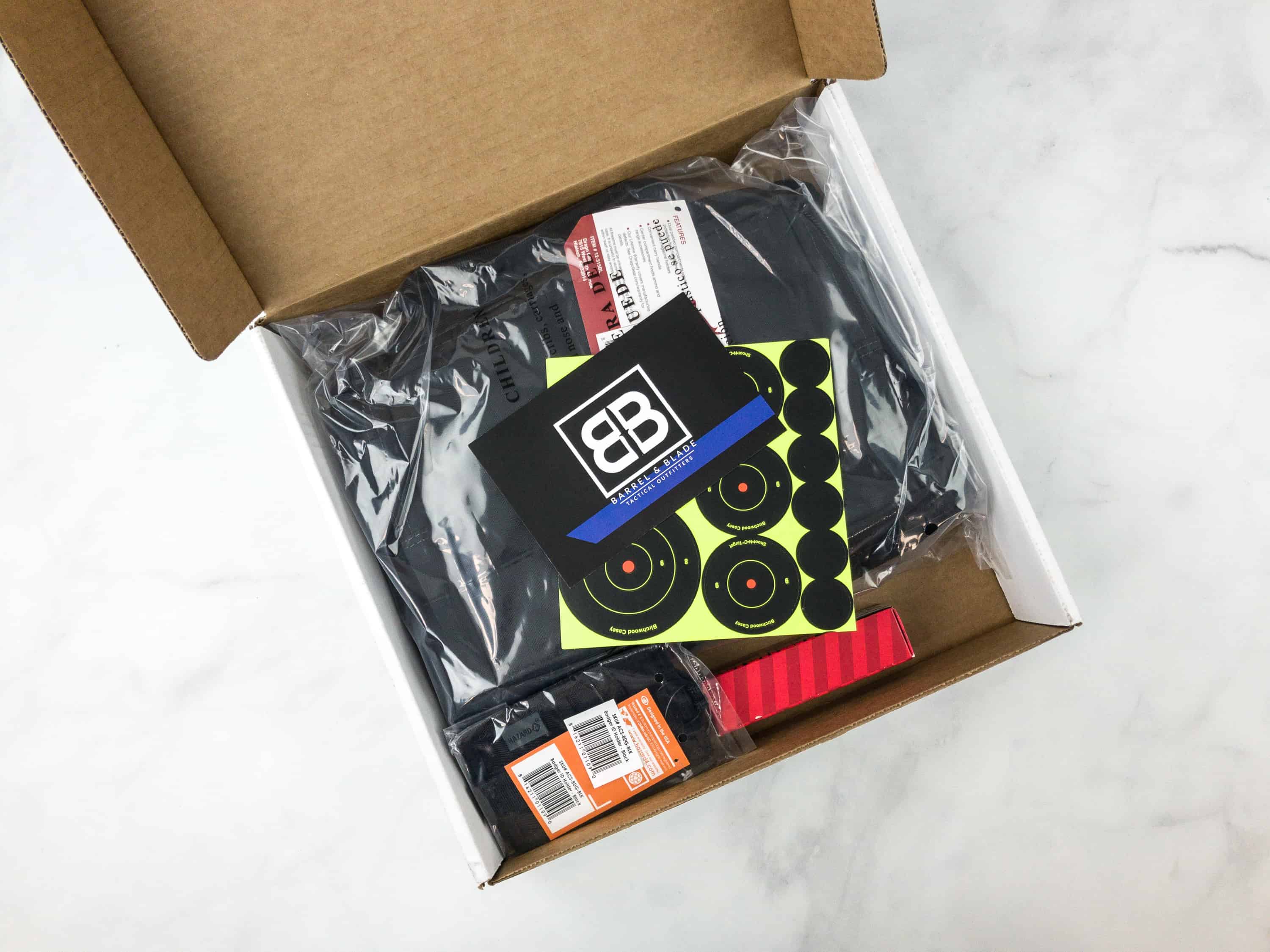 Items are neatly packed individually inside the box.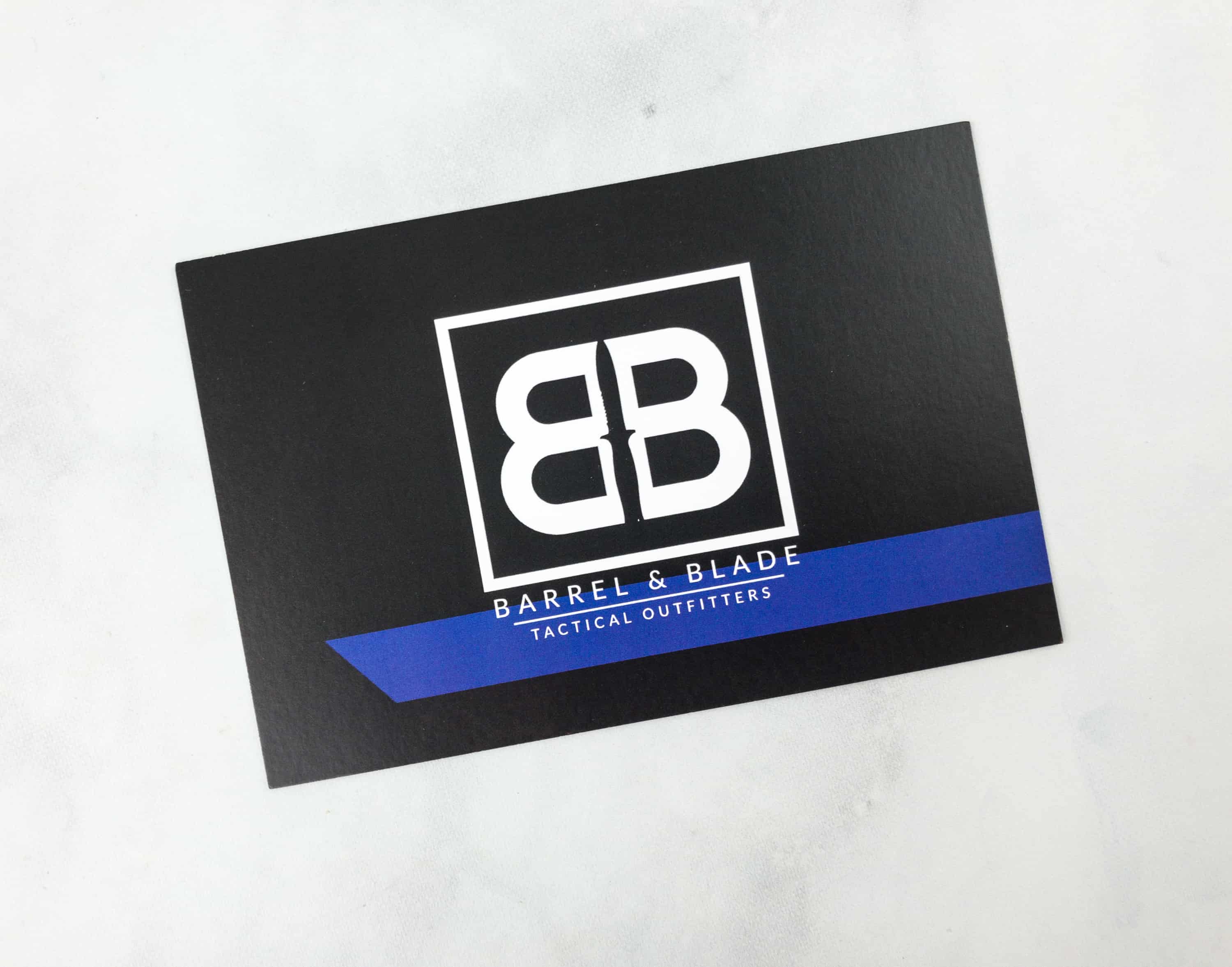 They included a card featuring the Barrel & Blade tactical outfitters logo. I like the name of the subscription and the logo — it is understated for a tactical subscription and has a Crate & Barrel type look to it.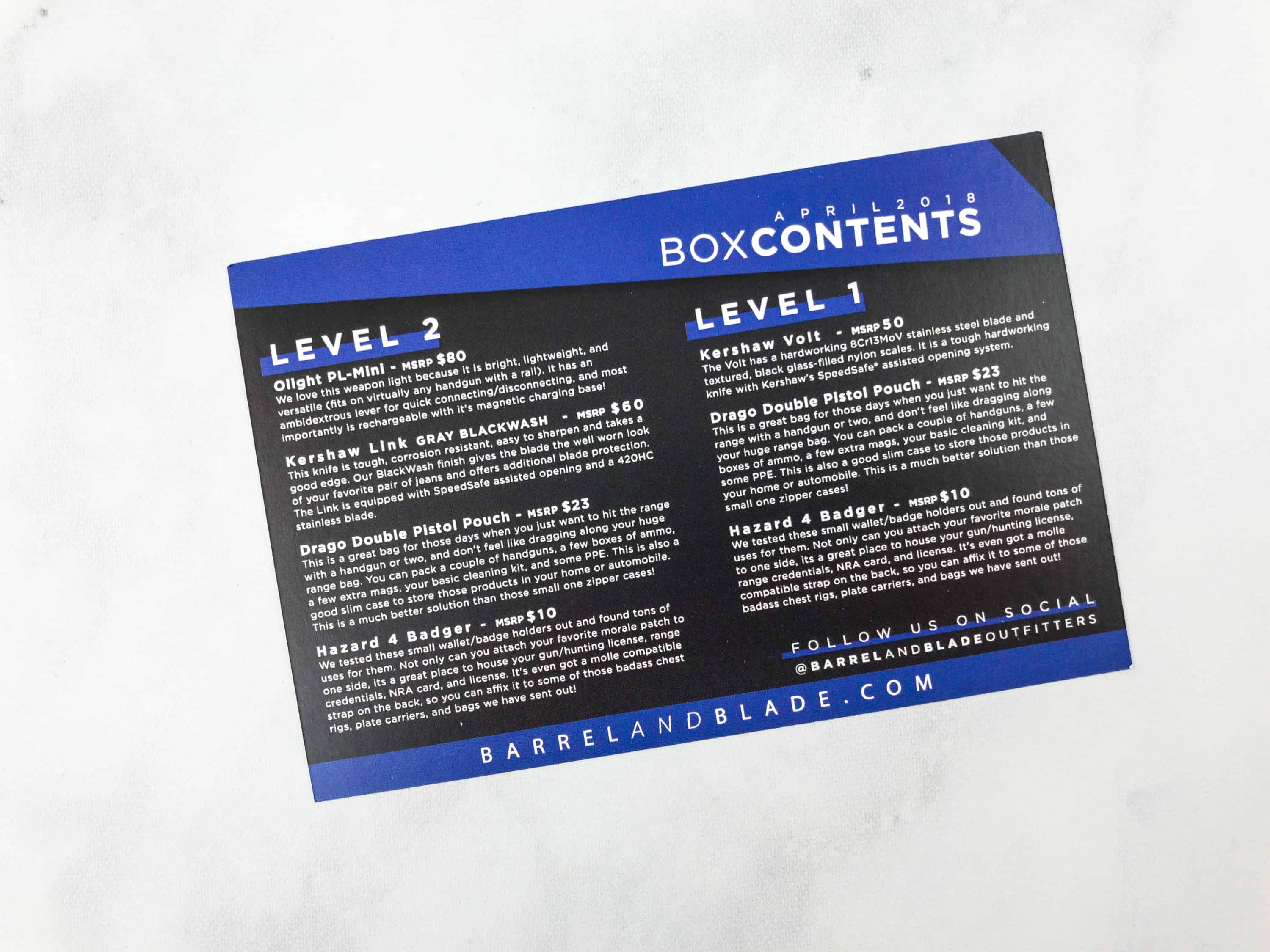 The back of the card shows all the items inside the box. The prices assigned to the items seem like fair approximations (in fact, the MSRPs listed seems pretty conservative), but the total value fell a couple dollars short of the stated commitment for each tier — $85 for tier 1, and $175 for tier 2.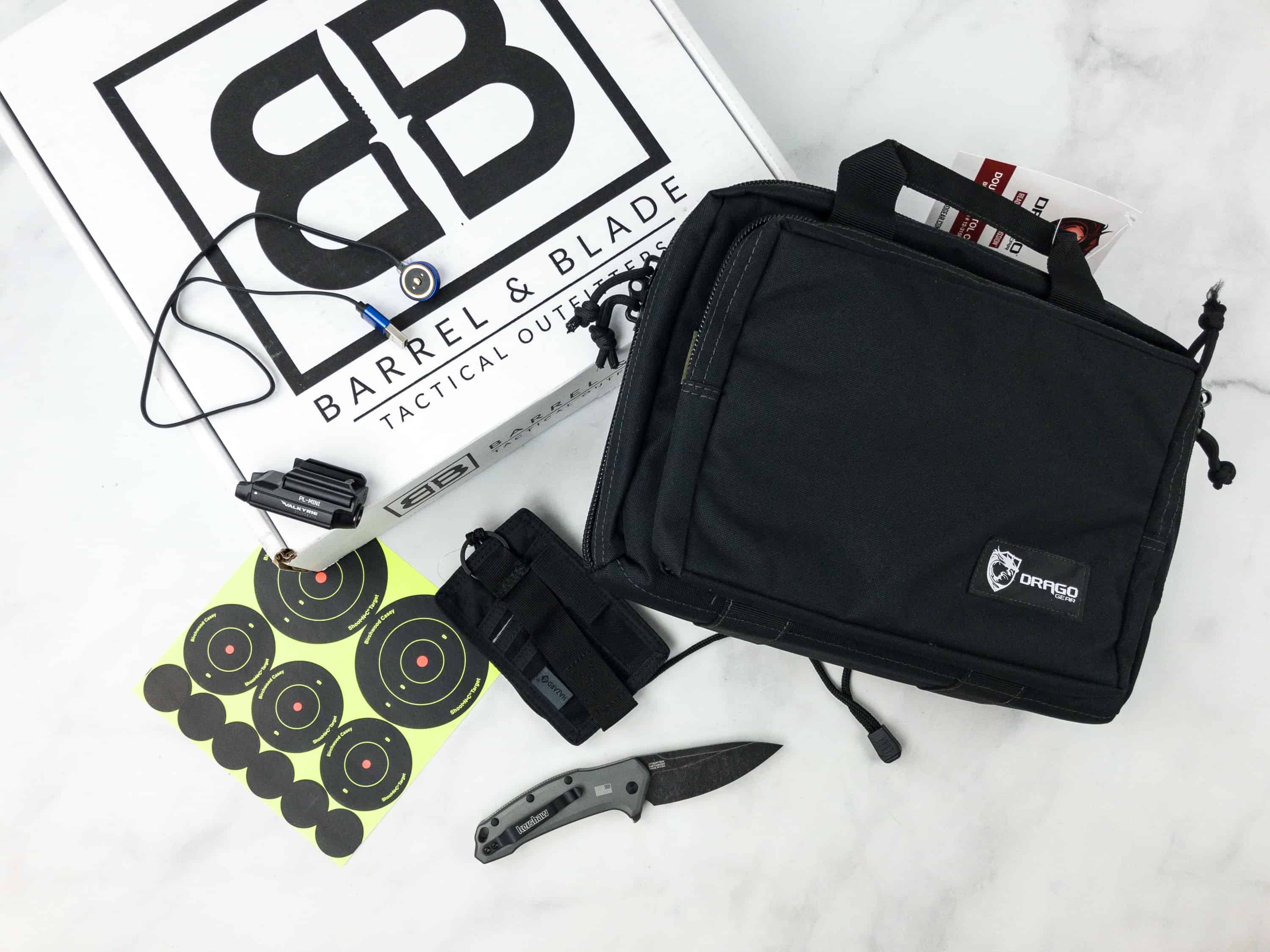 Everything in my box!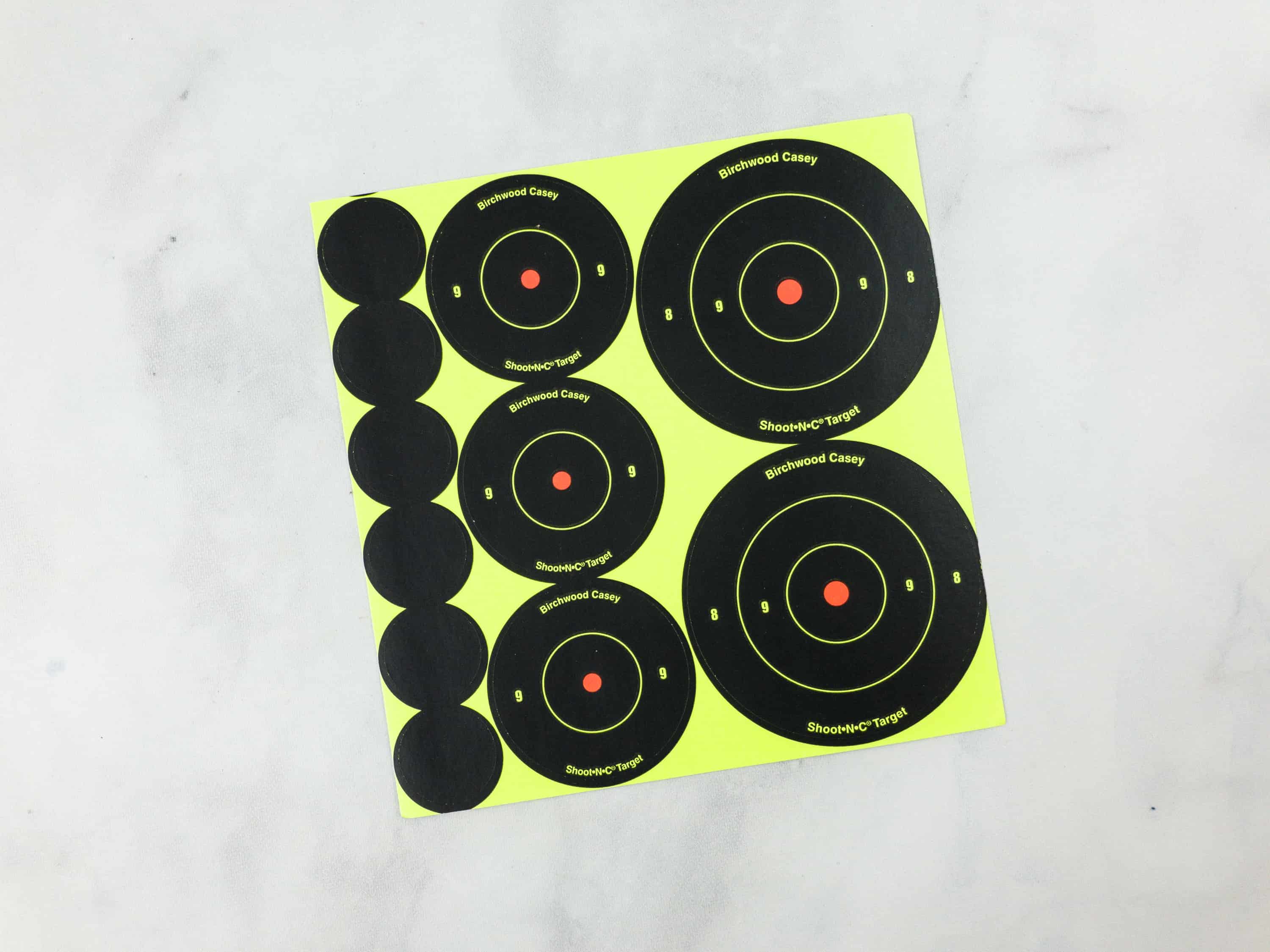 This Shoot•N•C® Bull's-eye target comes in 1″, 2″ & 3″ sizes. They have a self-adhesive backing that you can easily stick on any smooth surface, making it an easy target to put up. You can also use it whether indoors (range shooting, obviously) or outdoors.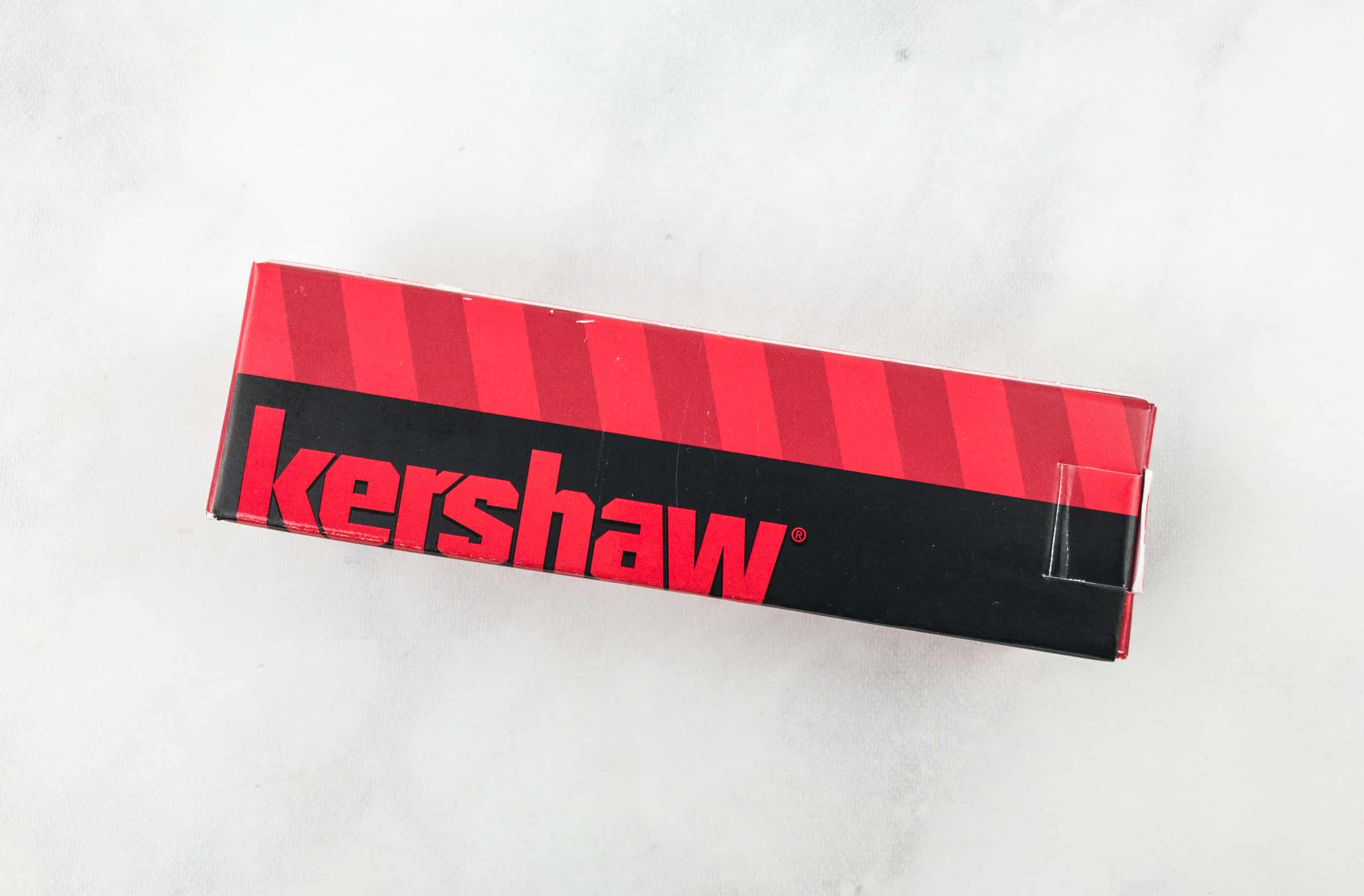 Kershaw Link Gray Blackwash – SIMILAR ($39.96; $60 on the card) Sleek and slim, this pocket knife is a handy tool you can bring when camping, fishing, hunting, or exploring the outdoors.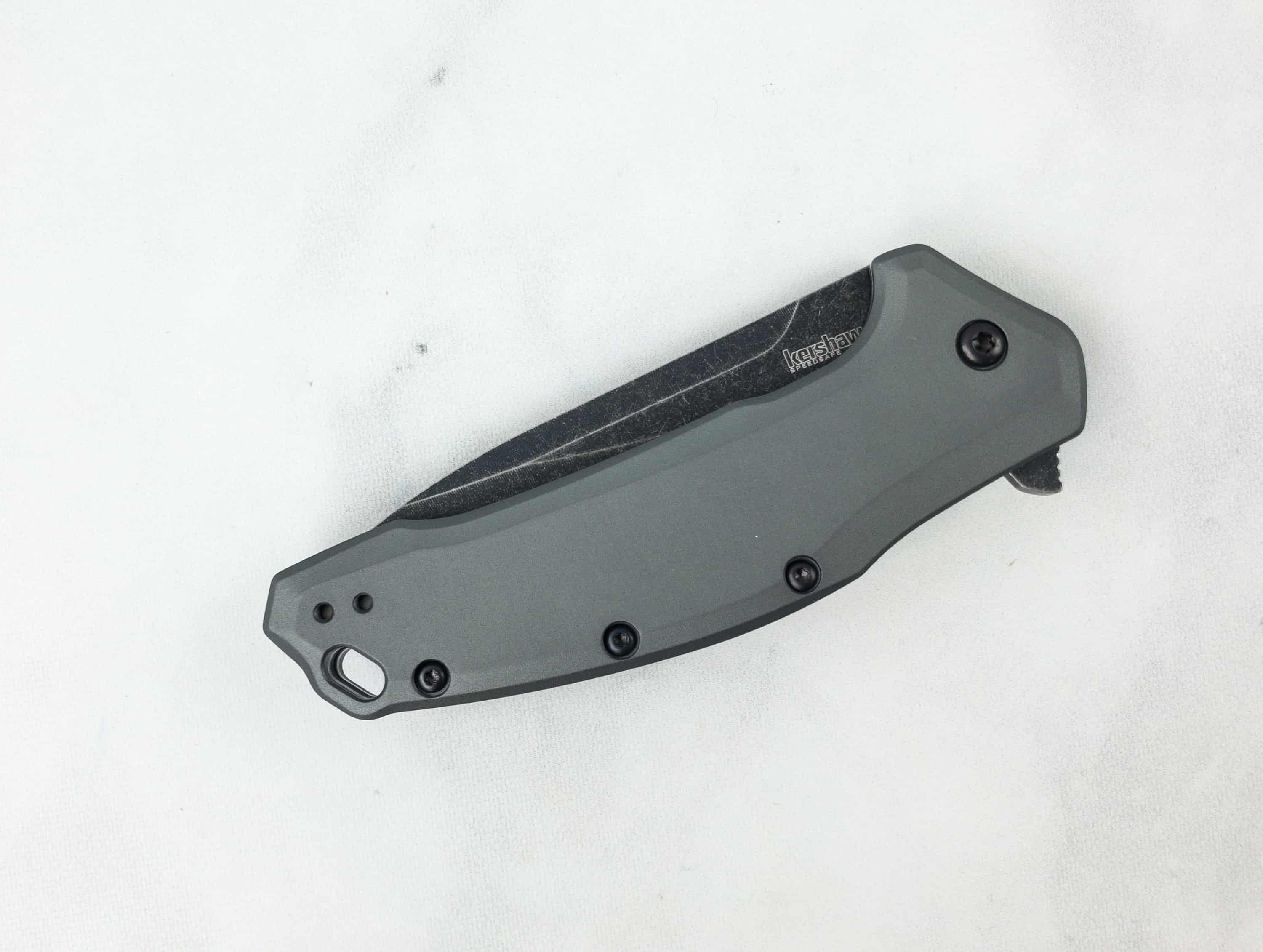 It's made with 420HC steel material that contains a greater carbon base and is mixed to a harder content than 420 stainless steels. The steel formulation is designed to be easy to sharpen, as well.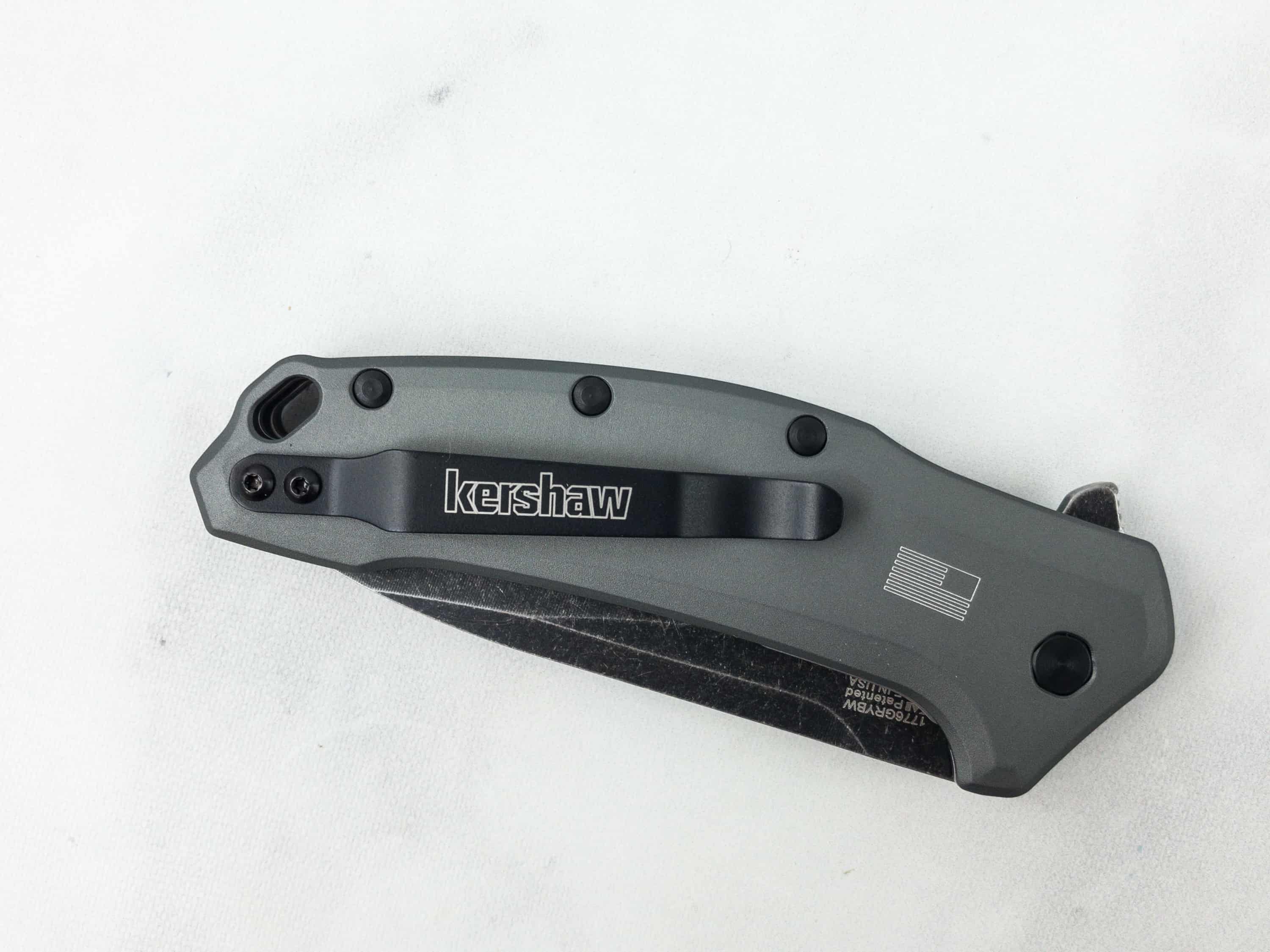 The handle is anodized aluminum and is shaped for comfort and control. It has a back flipper for one-handed opening.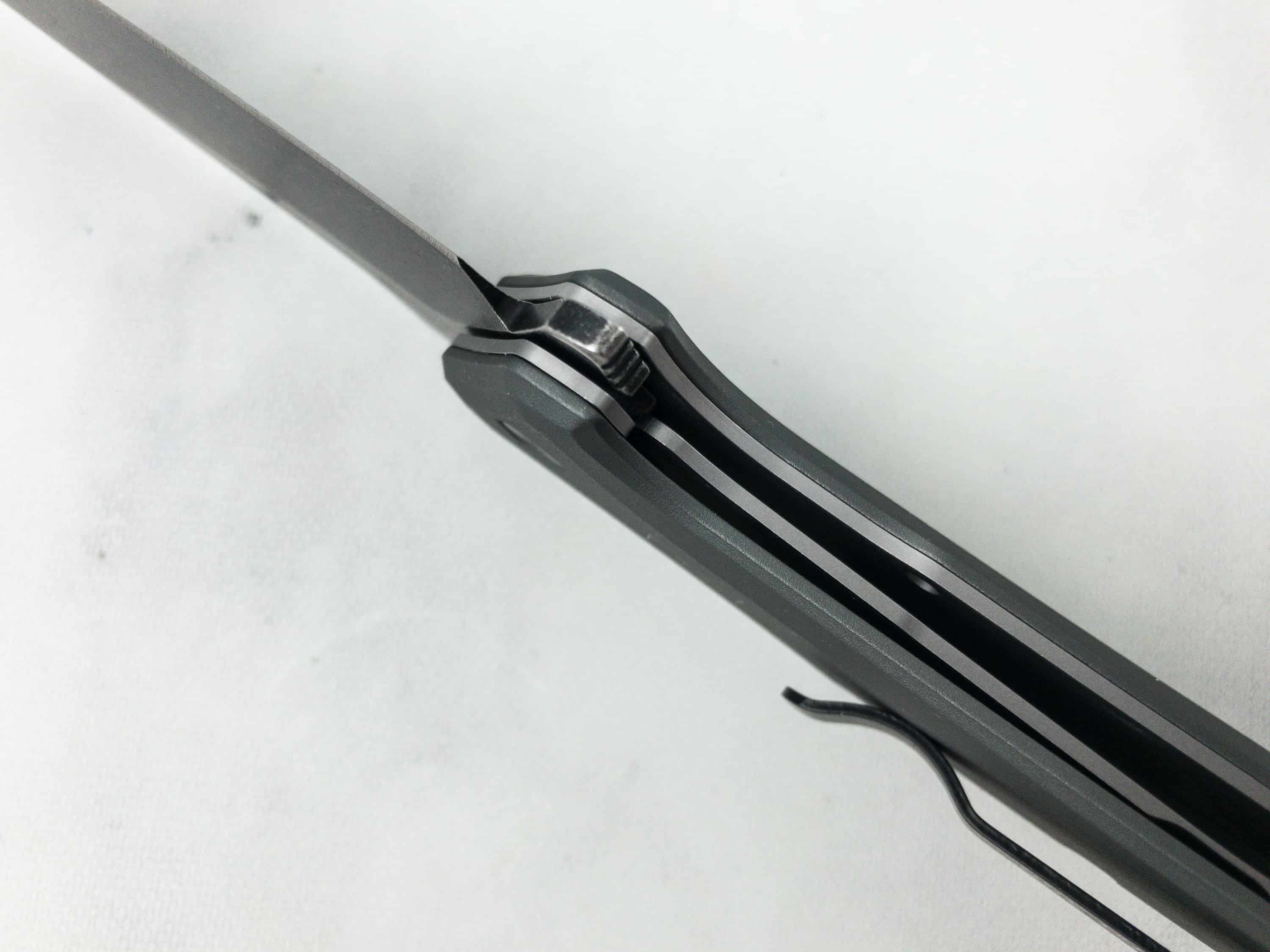 this is a good sized knife for a substantial EDC. It is sized small enough to fit in pants pocket comfortably, though the knife does come with some cautions on proper carrying, as the flip open mechanism requires due respect. You can also use this knife for self-defense, tactical use, or food preparation.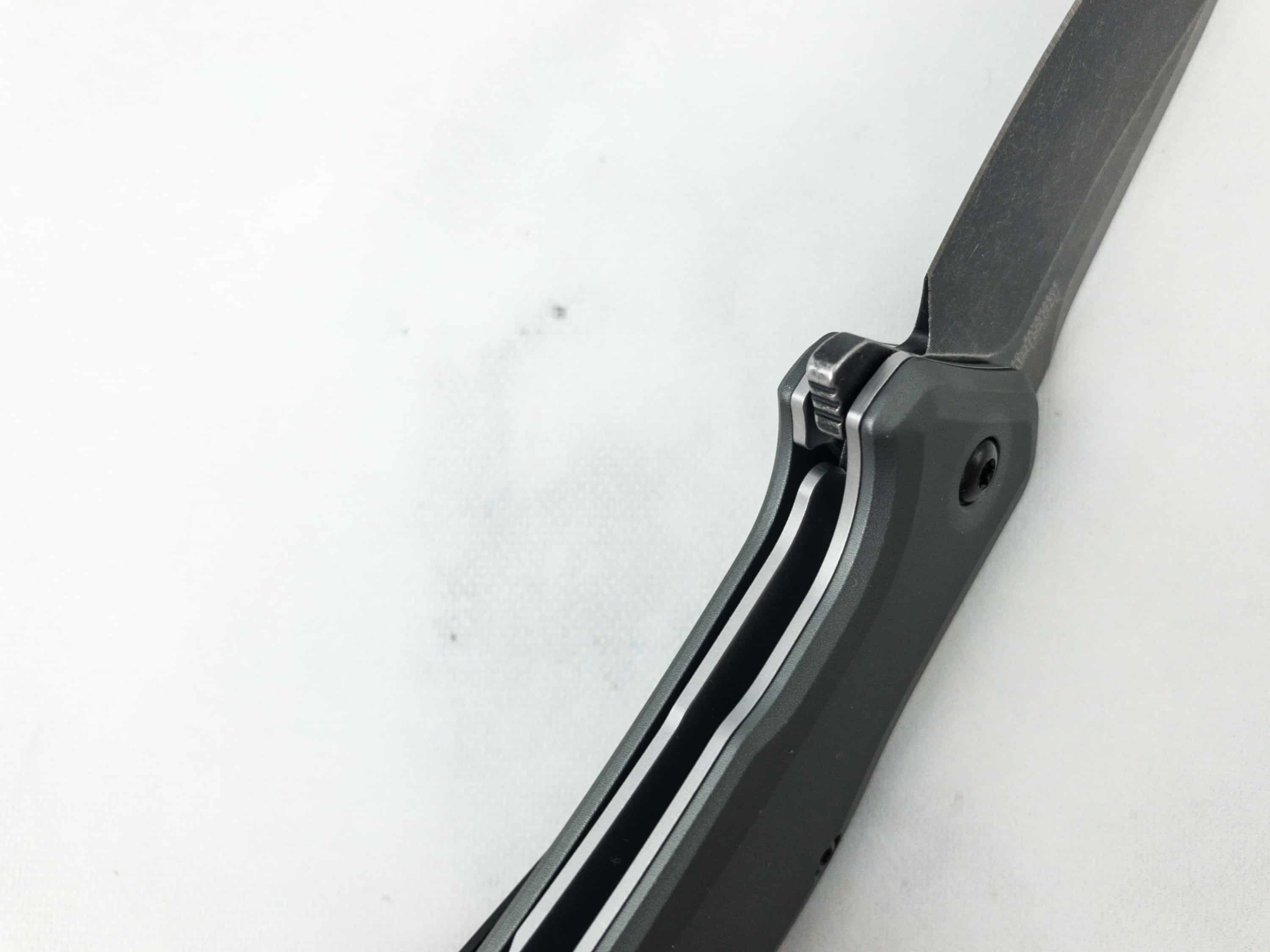 A liner lock secures the blade open during use and prevents accidental closure.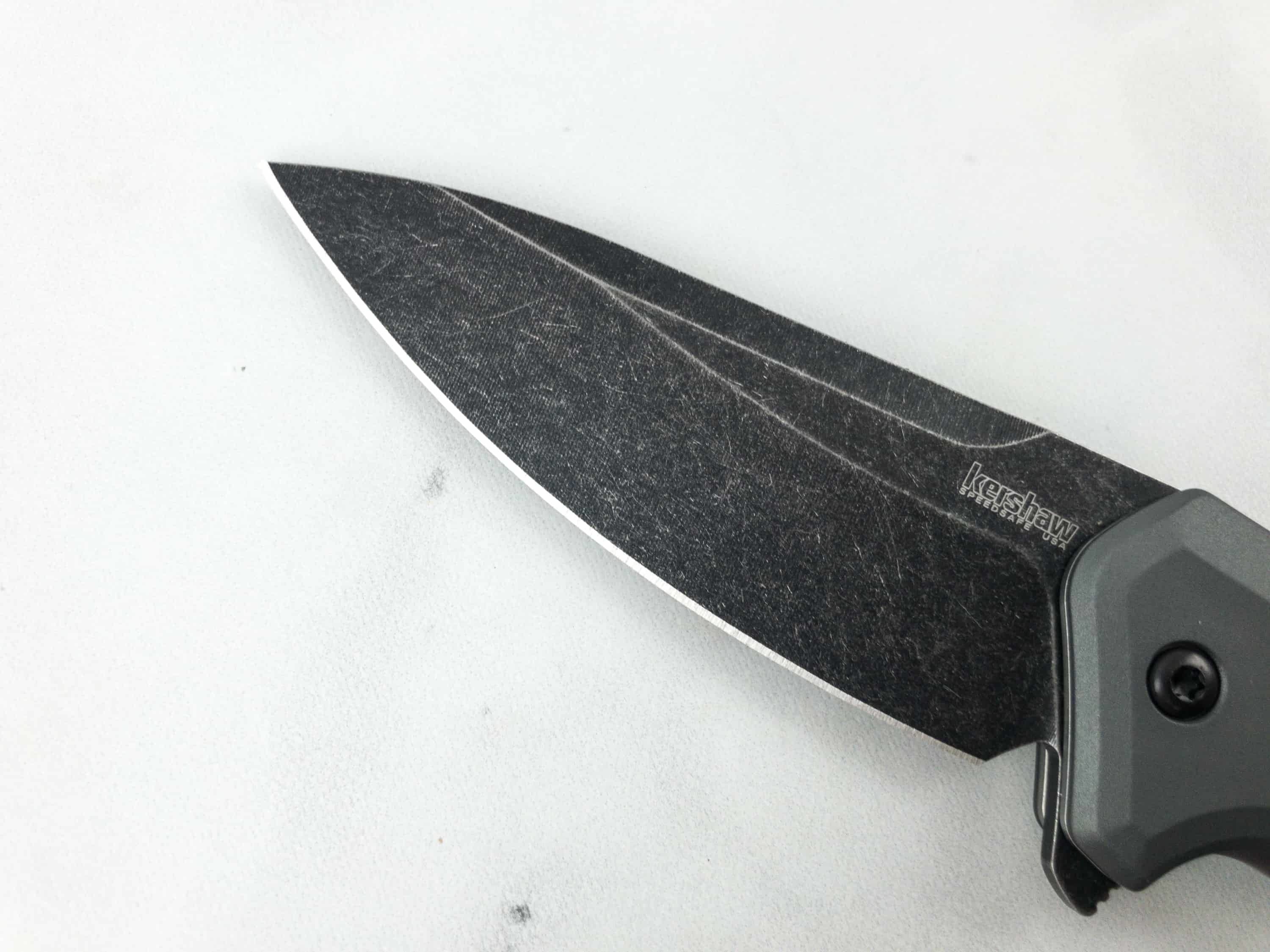 It has a 3-inch sophisticated drop-point blade with a long cutting surface and deep belly.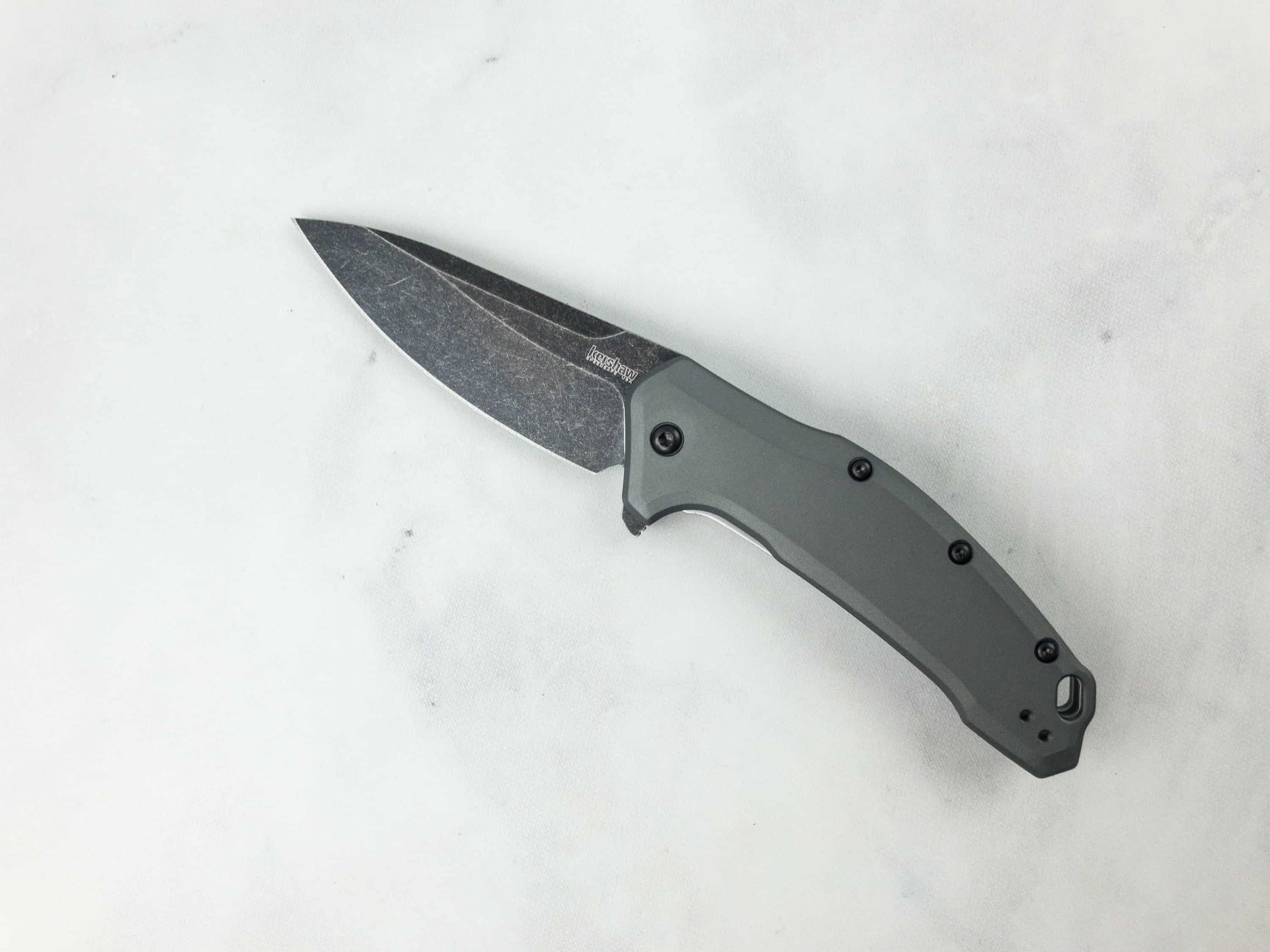 The open back design helps dust and particles move through the knife, keeping it cleaner.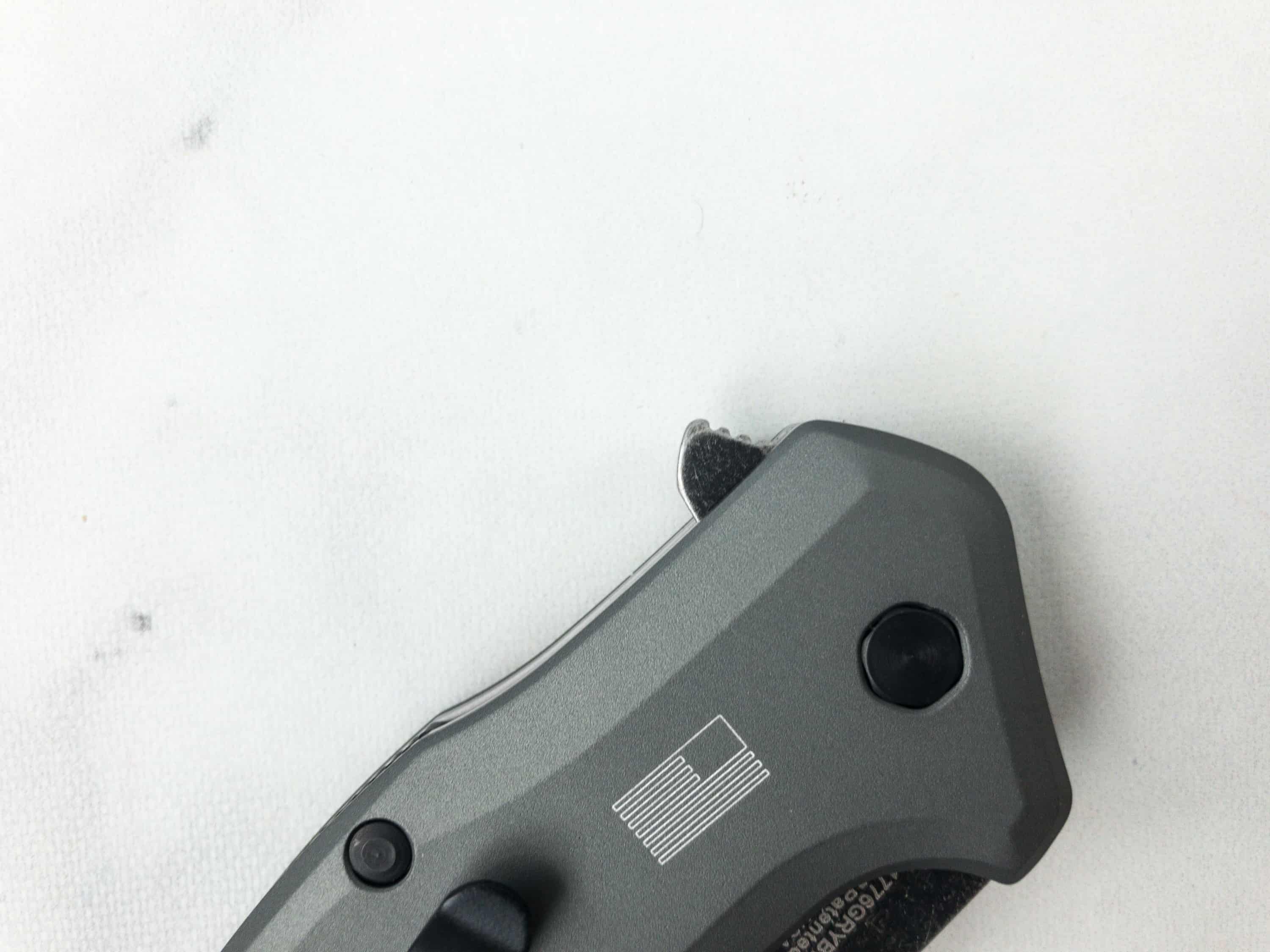 The knife opens with a flipper and moves out of the handle with SpeedSafe technology.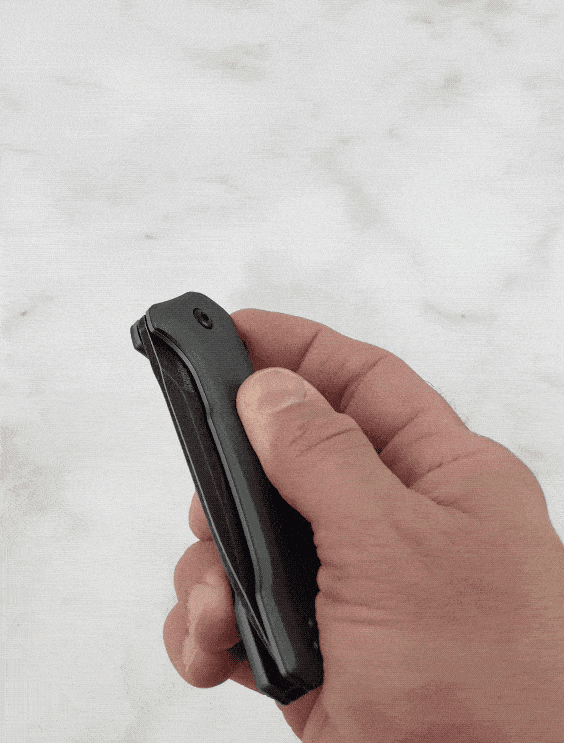 The one-hand operation is very smooth!
Hazard 4 Badger – SIMILAR ($9.99; $10 on the card) This badger is a multi-purpose tactical organizer made of high-quality nylon.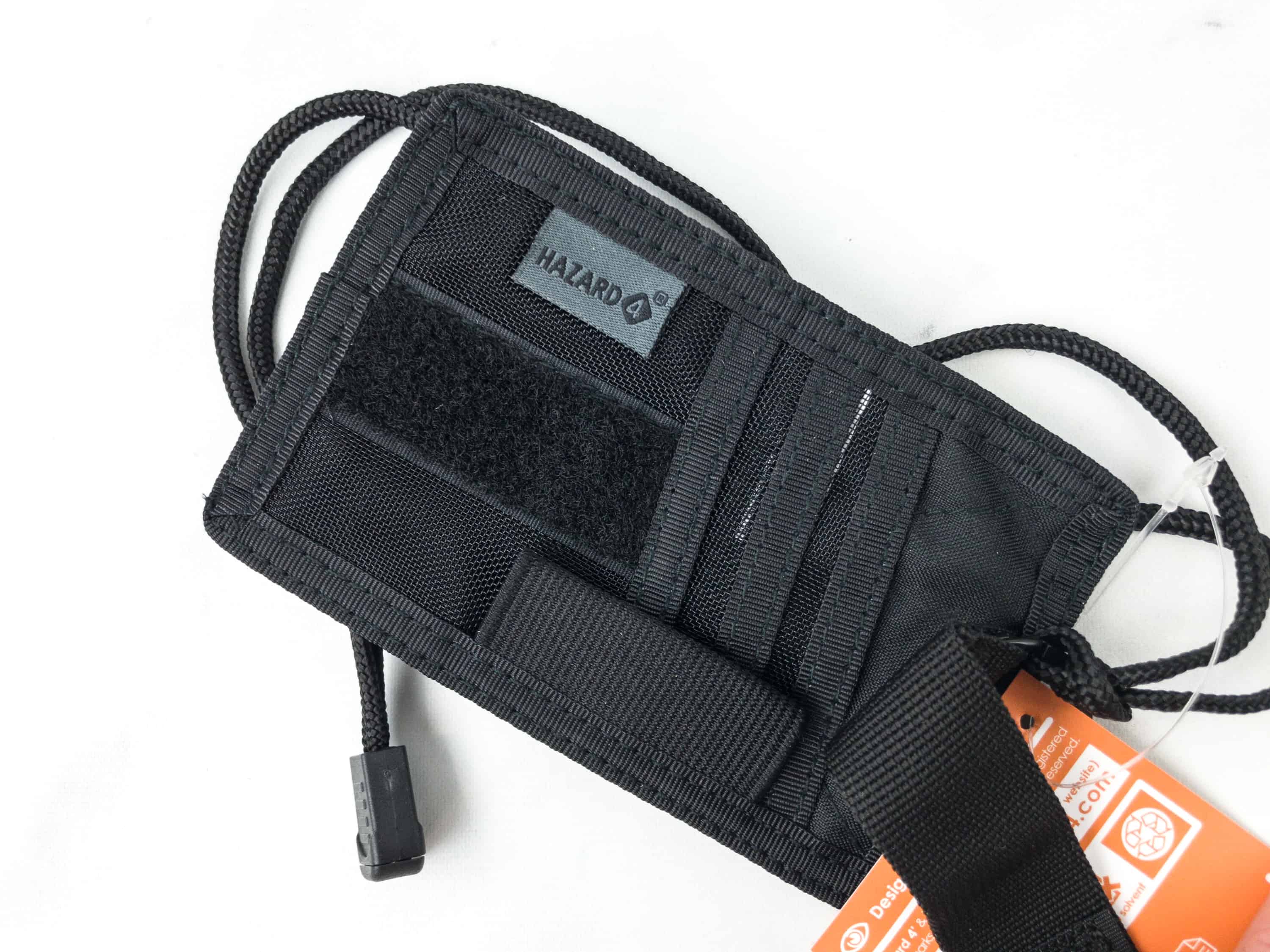 You can place all your important cards in the badger, without worrying of easily misplacing or losing them. Since it has a built-in elastic pen loop, you can also keep a pen ready anywhere you go. A hook and loop strap further secures your cards while providing easy access.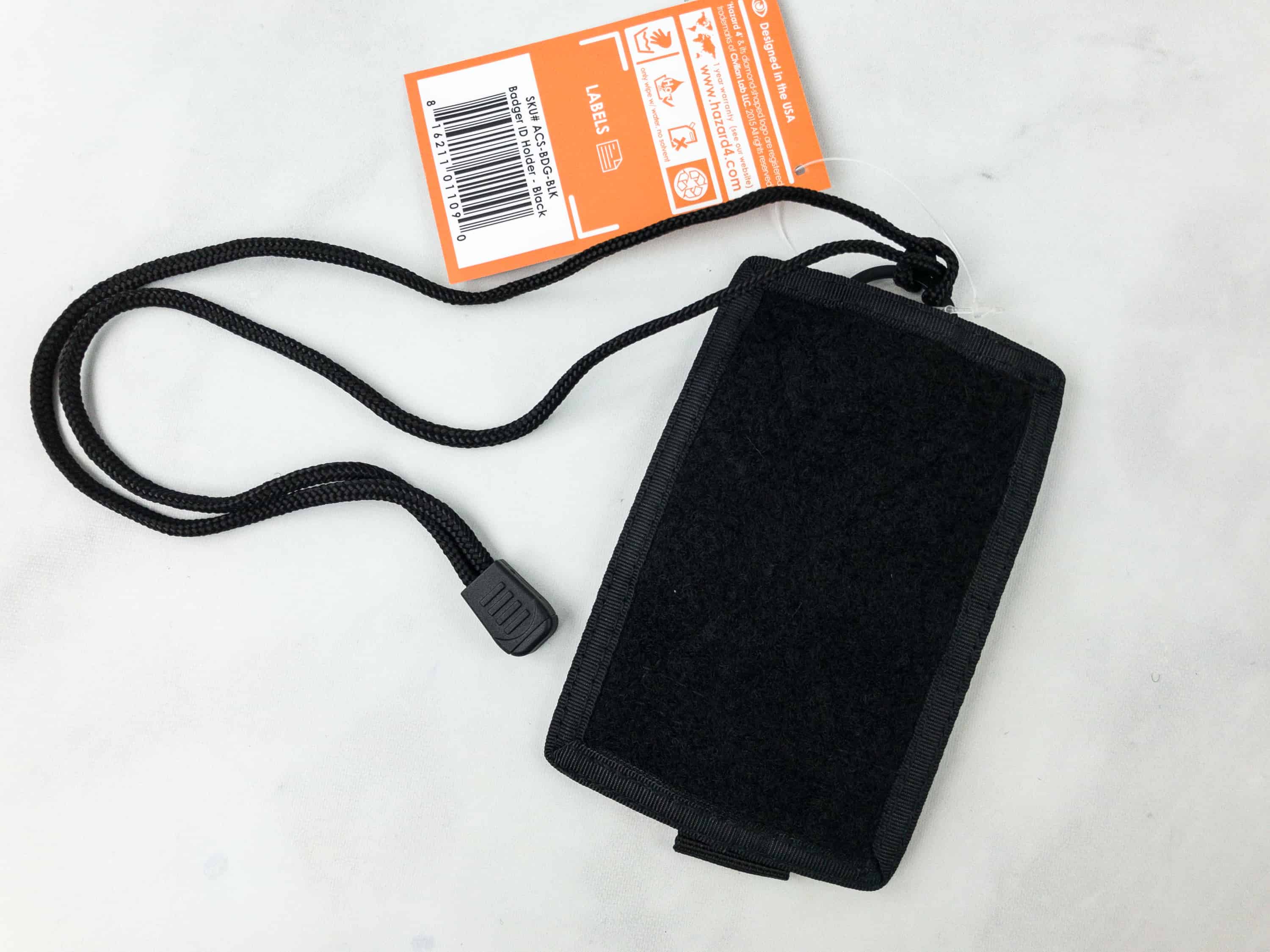 There's also a matte black split ring for keys, a carabiner, and a lanyard so it can be conveniently worn around the neck. The entire back has a hook and loop pad for stick and stay capability.
Olight PL Mini ($79.95; $80 on the card) The width and length of this pistol light is perfect for compact pistols.​ It's ultra lightweight and versatile, plus you can recharge it too!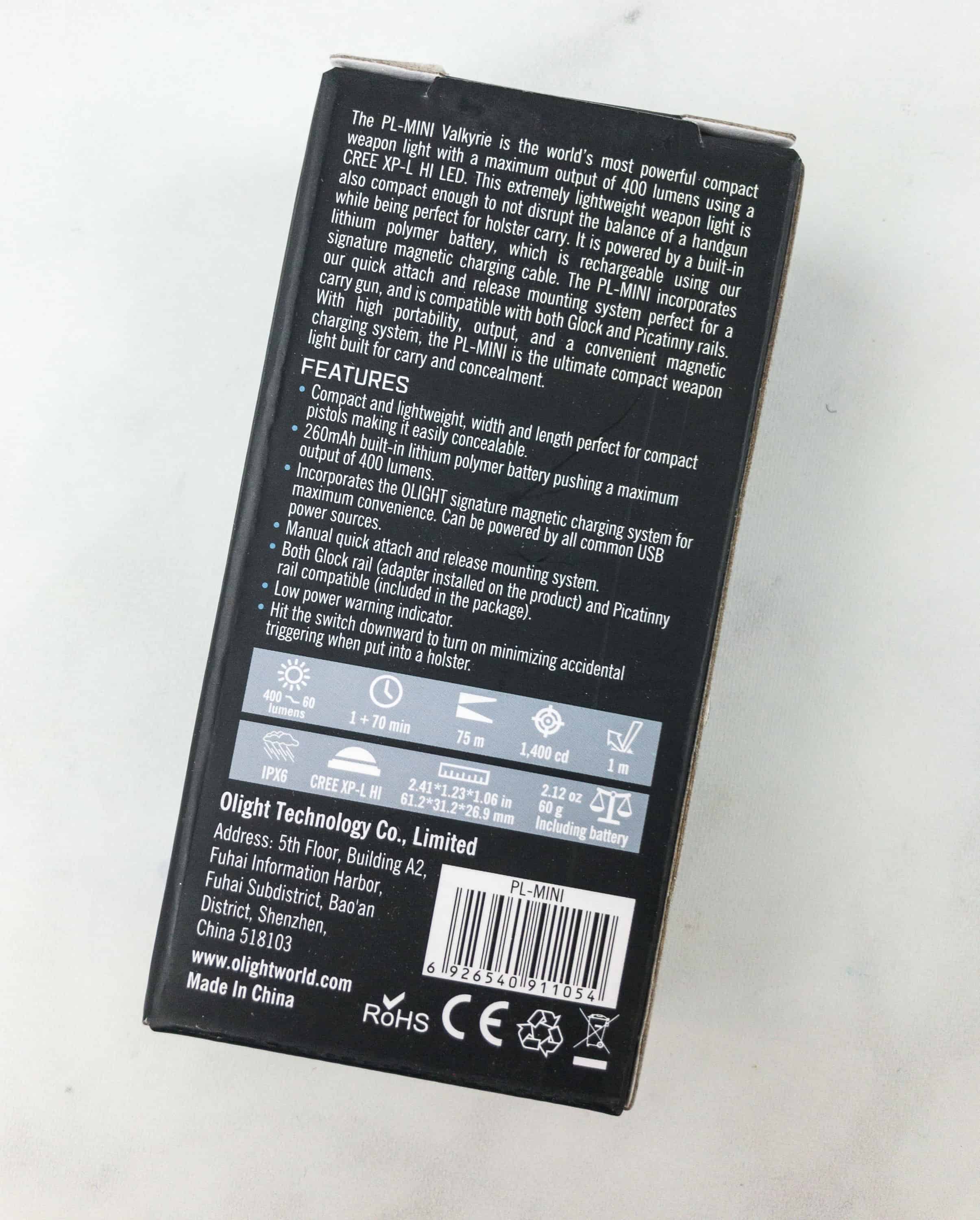 It has a maximum output of 400 lumens bringing in a perfect match of intense brightness and maintaining focus on your target. It is also water resistant so it's usable no matter what the weather condition is.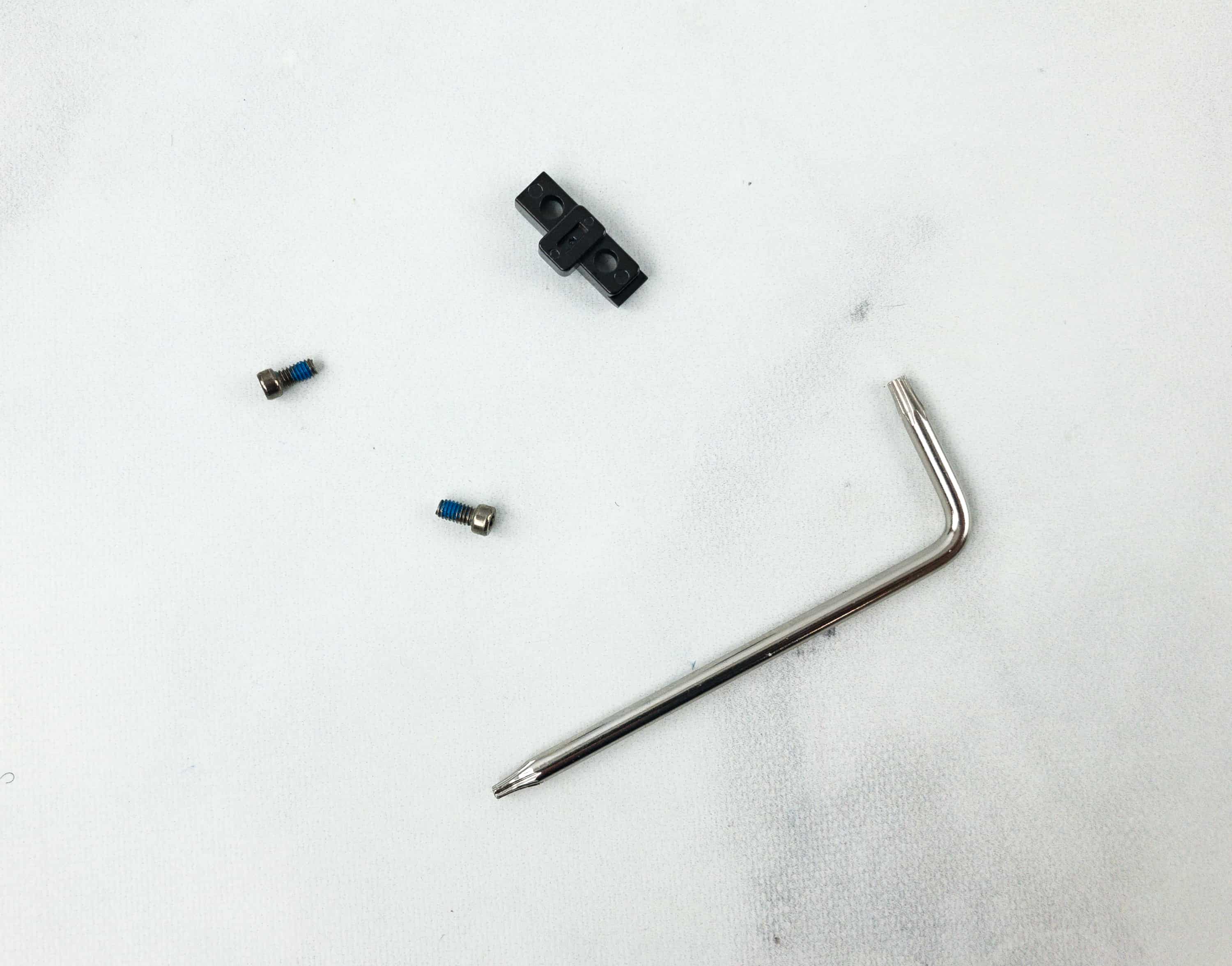 The pre-installed rail system is designed for Glock compatibles, but the box included screws and a screwdriver for modifying the rails for Picatinny installation.
This light is rechargeable by USB cable.
The charger uses a magnetic charging system. Simply put the customized head of the charger and it will automatically be attached to the battery.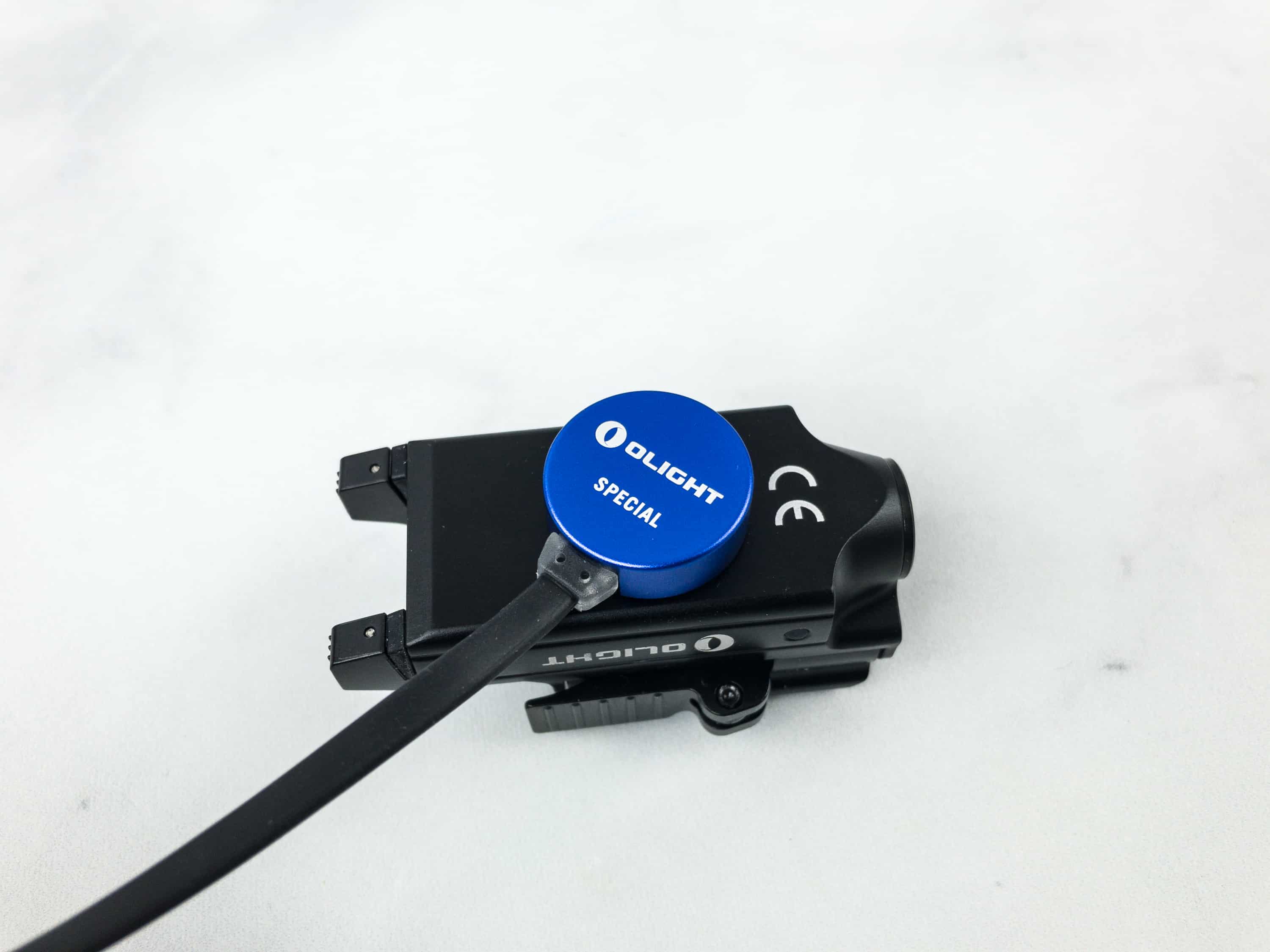 The built-in lithium polymer battery can last upto more than 70 minutes when used on full blast light.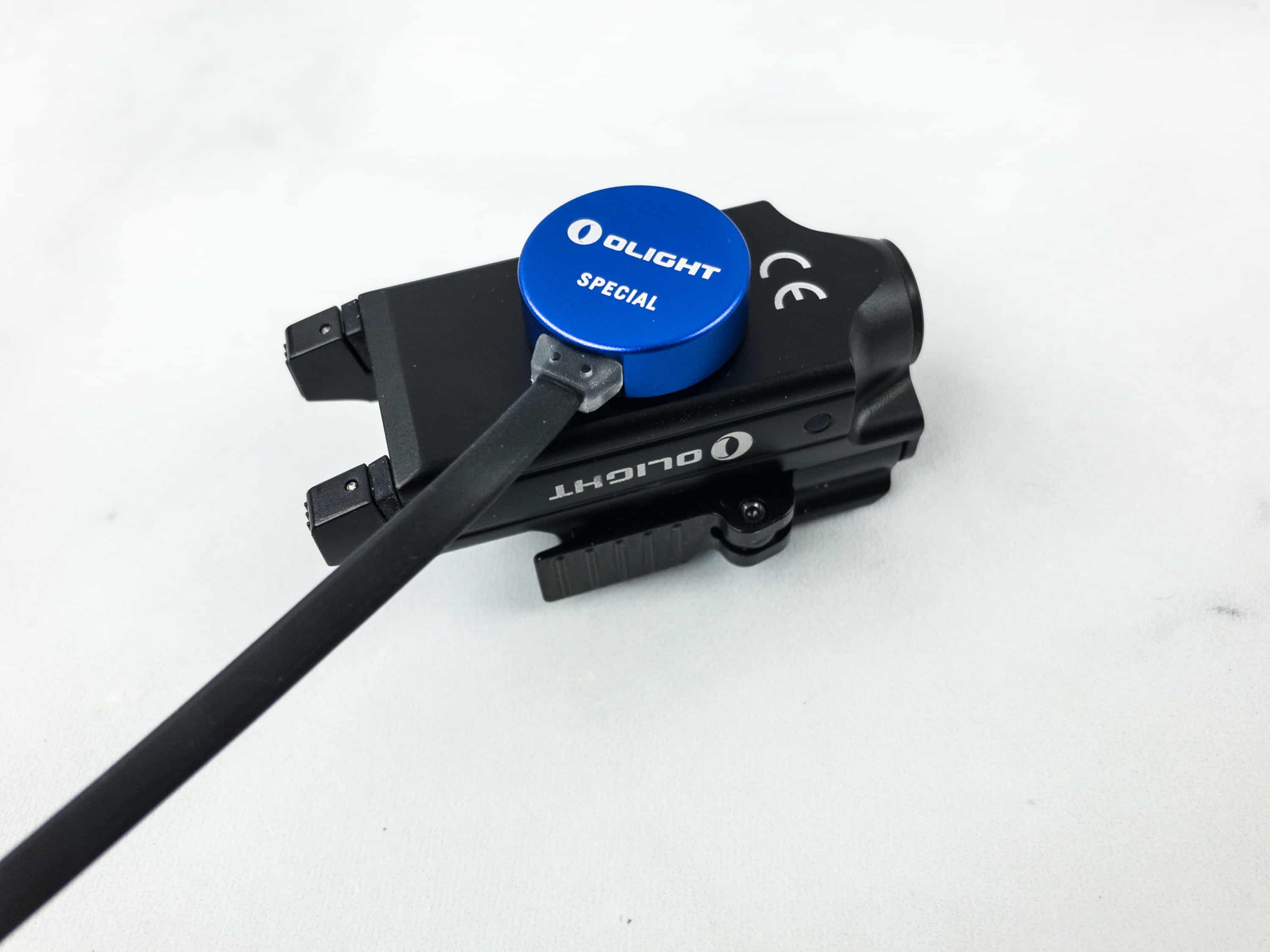 Aside from the magnetic charging system, this flashlight also features a low power warning indicator that provides the status of the battery whether it needs to be charged or it's still in its full power!
It weighs only around 60 grams or 2.2 ounce — light enough to have minimal impact on handfeel and performance characteristics of your weapon.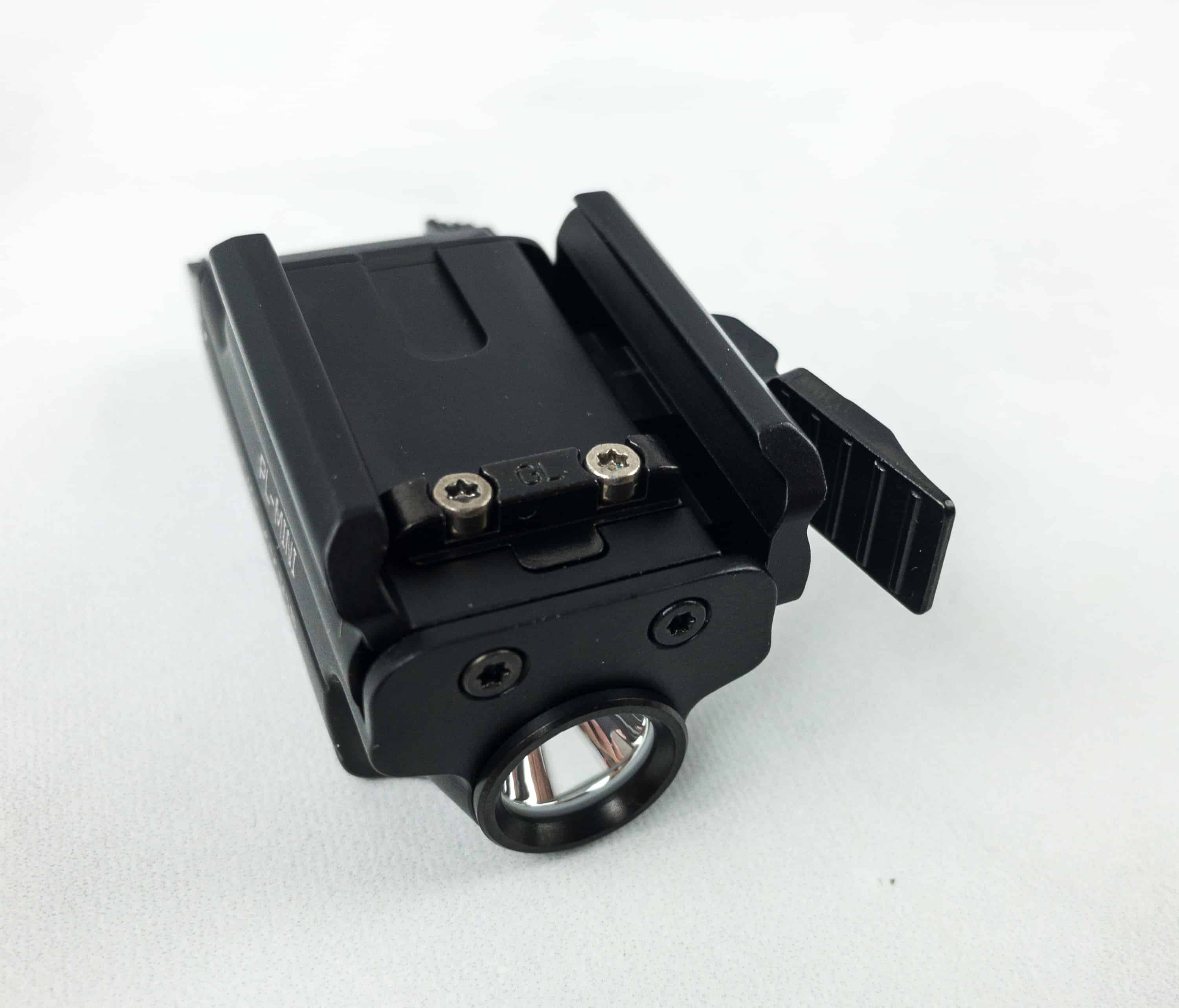 It also features an easy manual quick attach and release mounting system.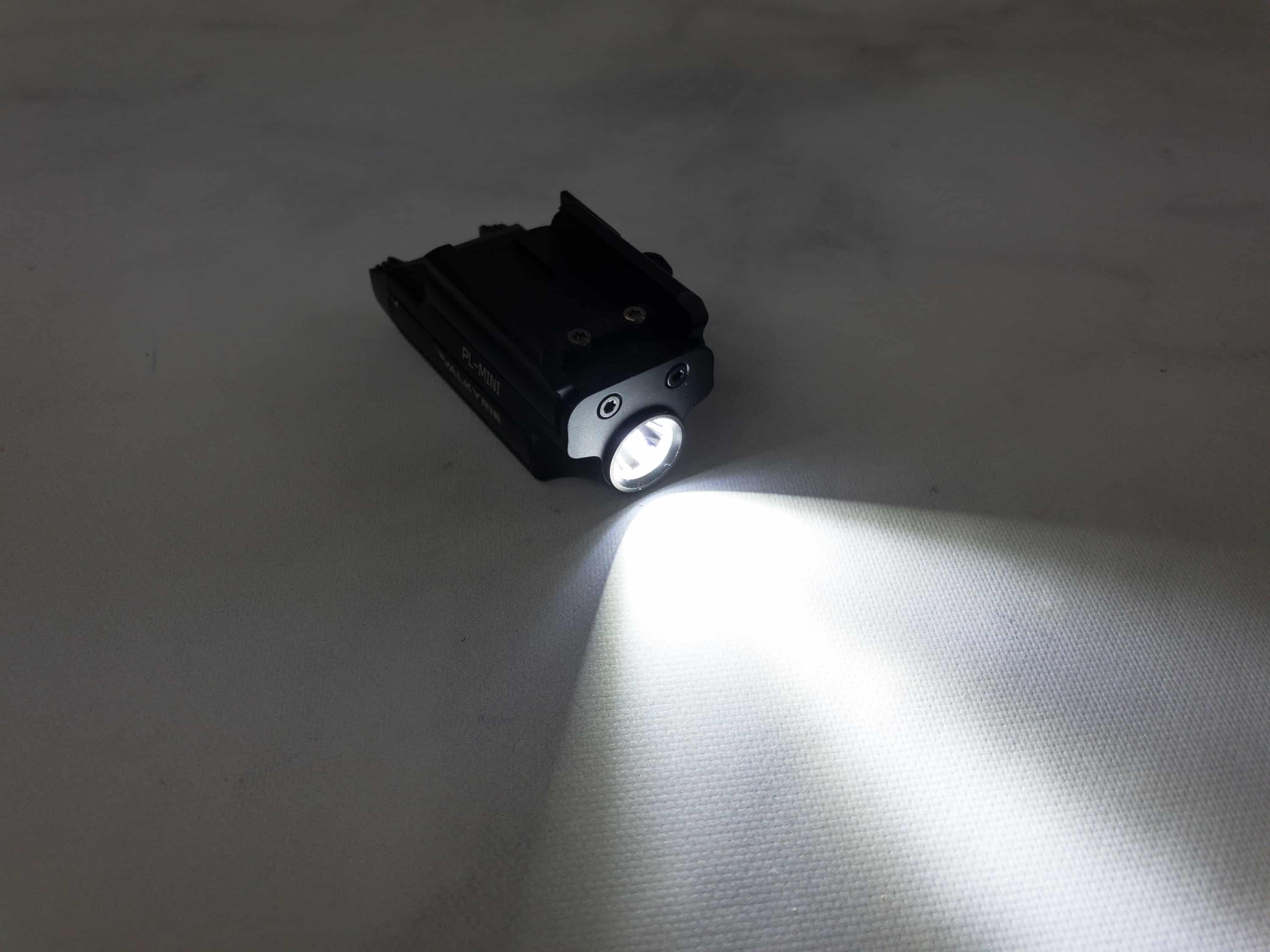 Its light can travel up to 75 meters — if you are shooting at anything further away than that, you may want to reconsider using a pistol for the job!
The 2.41-inch length allows for the light to not reach past the barrel of a standard compact pistol for maximum concealment.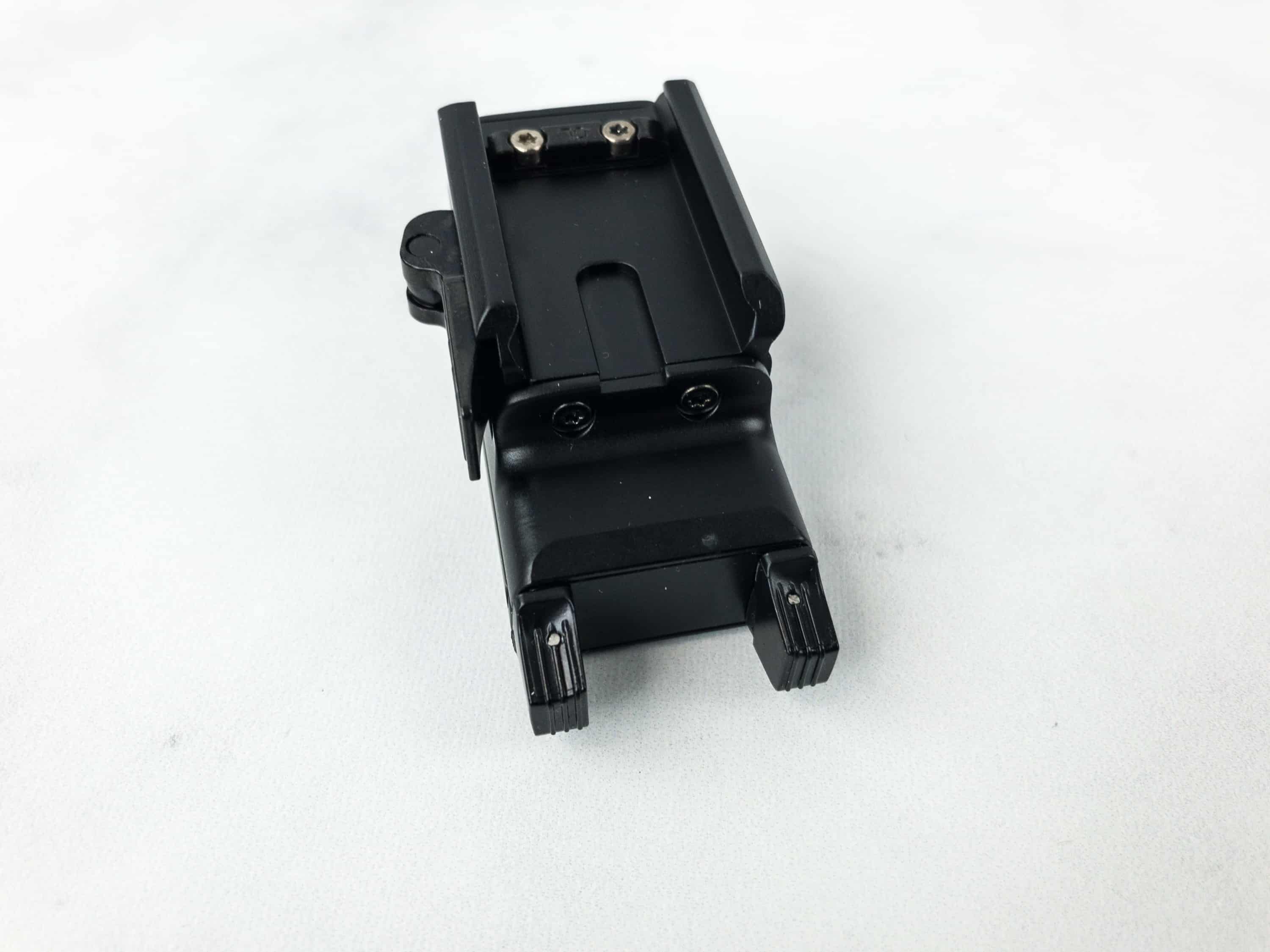 As I said, it's so versatile it fits perfectly on almost all pistols with Glock rail and Picatinny rail.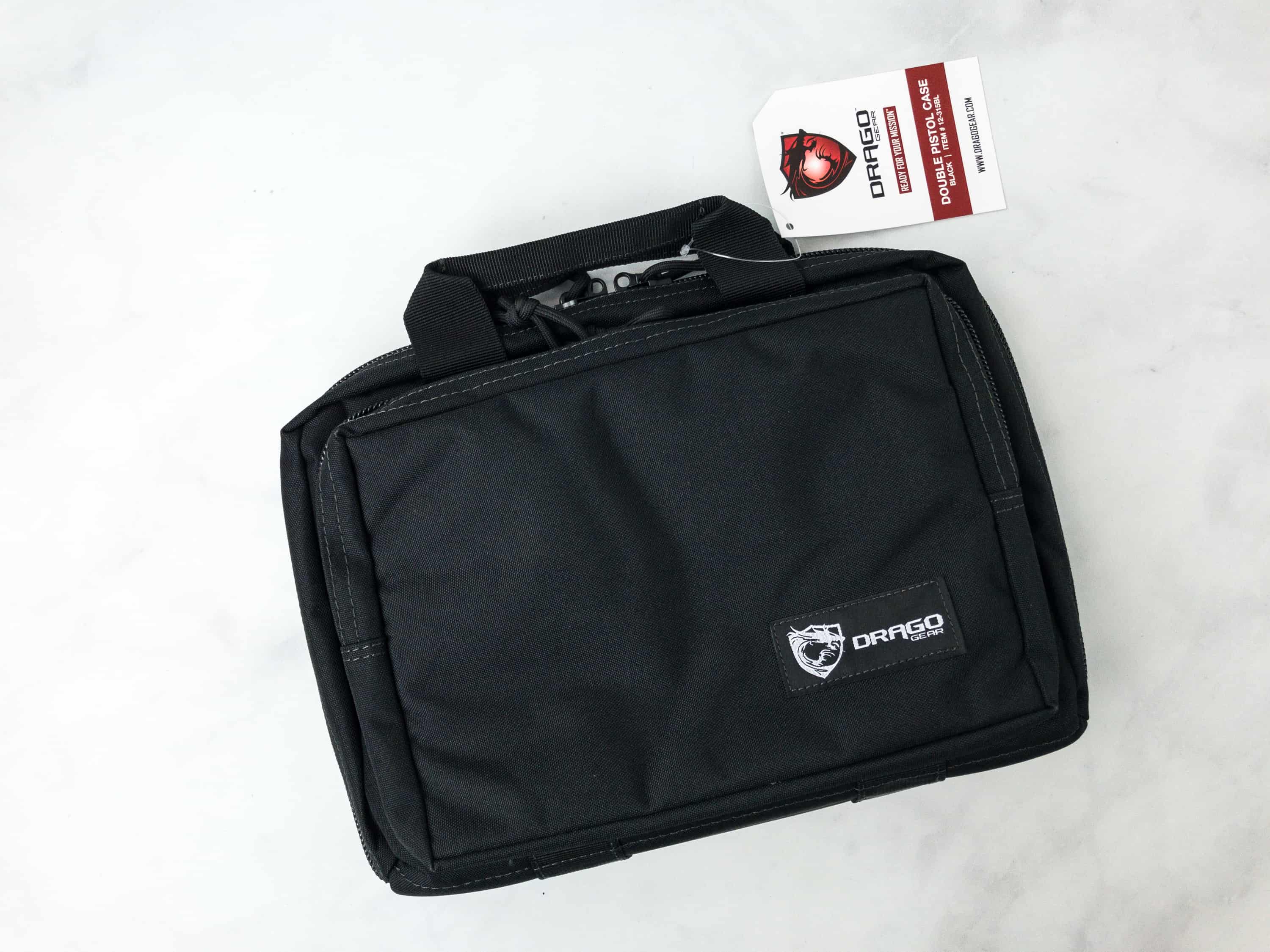 Drago Double Pistol Pouch ($22.89; $23 on the card) This handy pouch has sufficient room for a couple of handguns, as well as ammunition, cleaning kit, etc.
This heavy-duty pouch bag features a lockable, non-rust zippers. With a 12.5″ x 9.5″ x 4.5″ dimension, it sure is very convenient to carry!
You can't go wrong with a lifetime guarantee!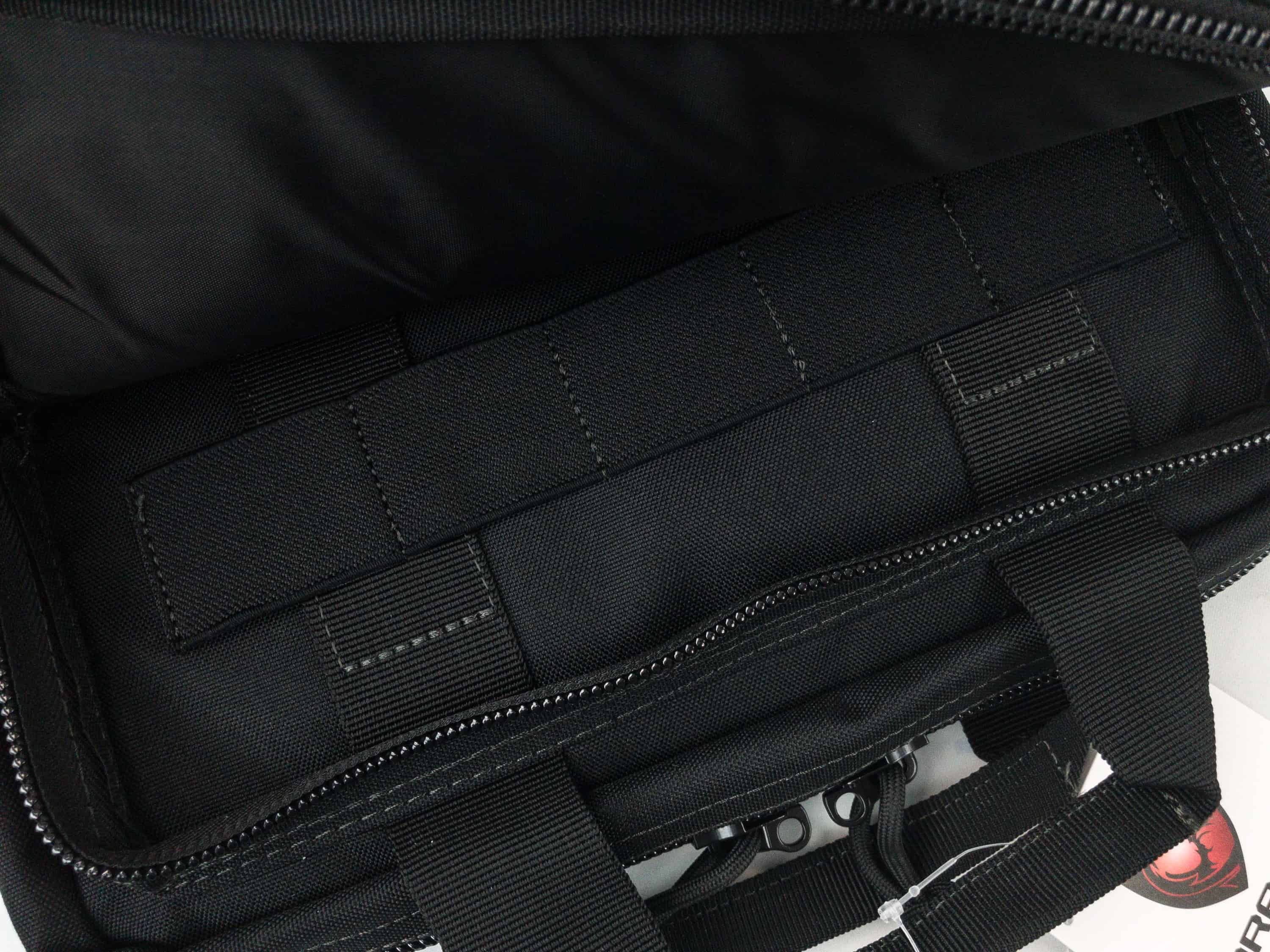 The side compartment has elastic loops to hold magazines.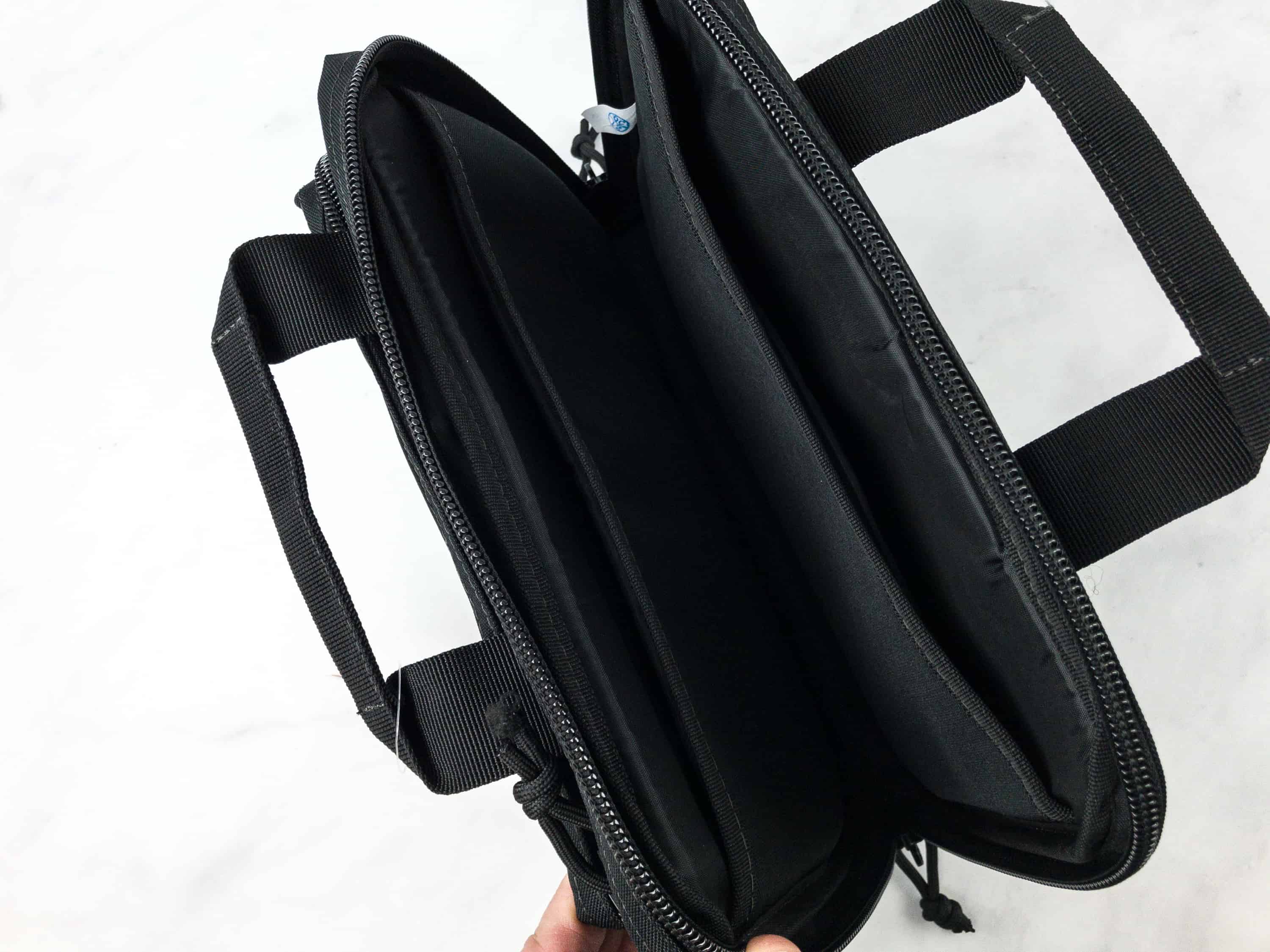 The main compartment has 2 dividers for 2 handguns. The center is for small ammo boxes, shooting glasses, and mag loader. Its design is very simple and low profile, but definitely a great bag to have! Each divider panel has internal padding — if you already have a range bag, this one is actually perfect for using as an ipad bag!
Barrel & Blade box is a great subscription for anyone who is into prepper, survival, and tactical gear. Boxes in this category fall on a spectrum between novelty and extremely practical — this box is soundly on the latter end of the spectrum. I am quite impressed with my first shipment — the items are all practical, and they have the durable construction you'd expect from a tactical supplier. However, the total retail value of the box only totaled to $153, a bit short of the $175 promised value for Level 2 boxes. Overall, it's still a great subscription because of the variety and quality of gear they offer. There's still room for improvement, and I can't wait to see more of that in the next box!
Are you getting the Barrel & Blade box?