Vegan Cuts Quarterly Makeup Box is a seasonal cruelty-free makeup subscription with 4 or more FULL-SIZE vegan makeup products inspired by the season. The makeup box includes customisation – a survey is sent out a month prior to shipping allowing you to give first and second choices for shades.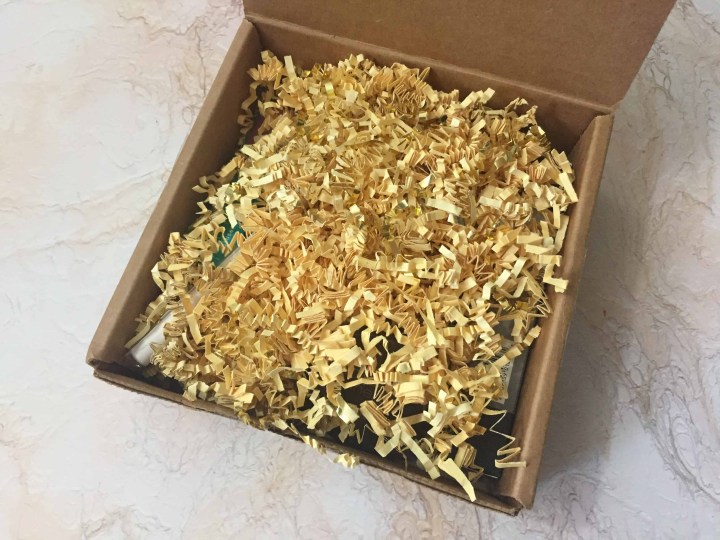 First peek!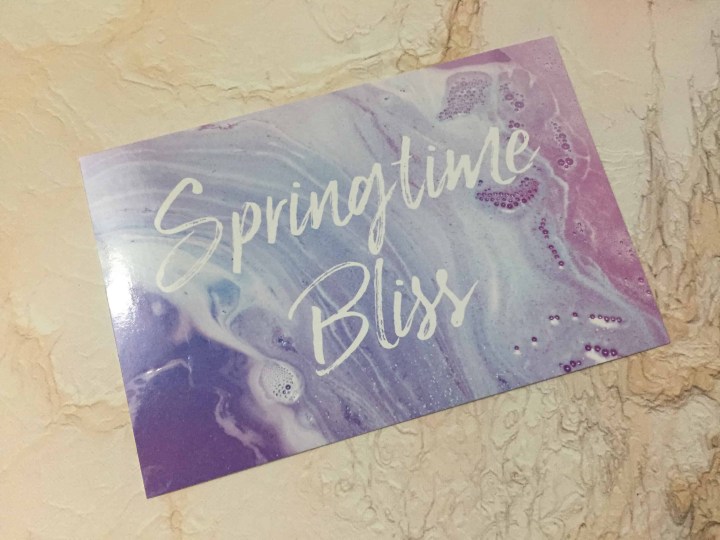 This quarter's theme is Springtime Bliss!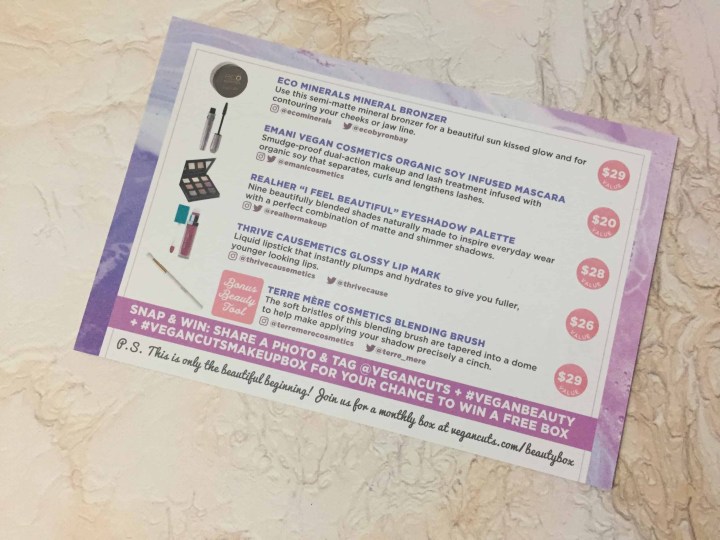 Vegan Cuts always sends four makeup items and a bonus item which is usually a tool like a makeup bag, wipes, or a brush!
Thrive Causemetics Glossy Lip Mark ($26) — This colour is GORGEOUS, keep reading for swatches at the end of the review! It's a liquid lipstick that isn't drying. It reminds me a lot of my Colourpop lipsticks. I really really like it, and think the colour is so flattering. The shade I picked was "Pamela."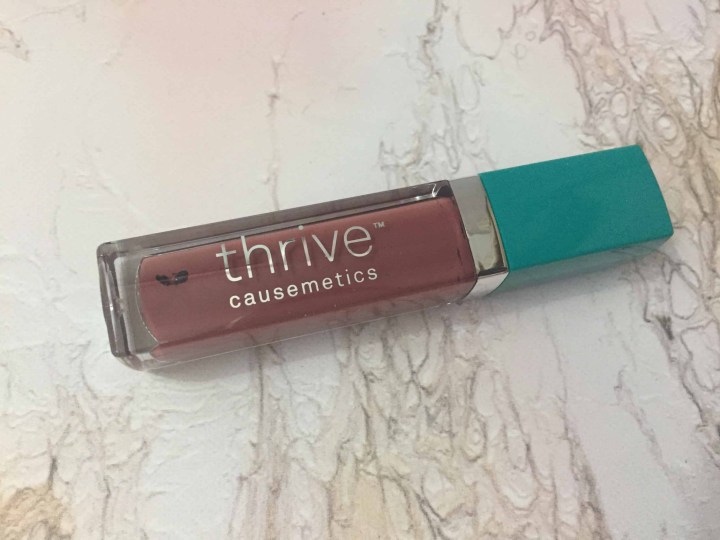 Here's a picture of the lipstick. Swatches below!
Eco Minerals Mineral Bronzer ($27) — A mineral powder bronzer in the shade "Summer." I don't like loose powders but I do like this shade; it's not too dark for my pale skin!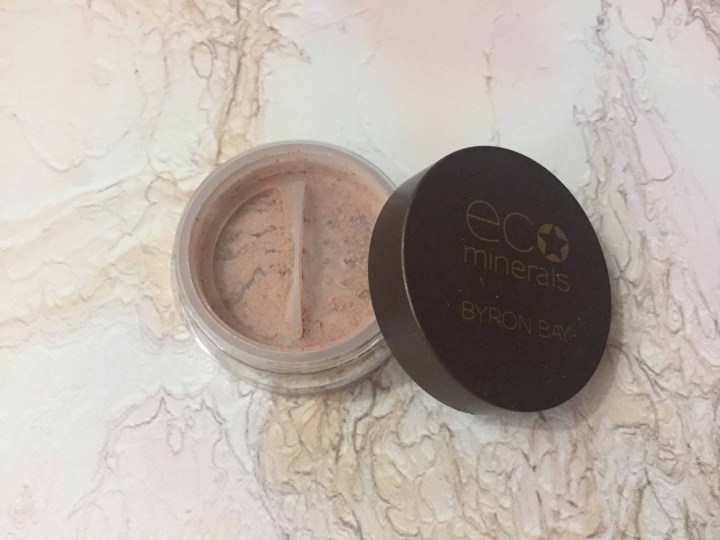 The bronzer is a light golden shade.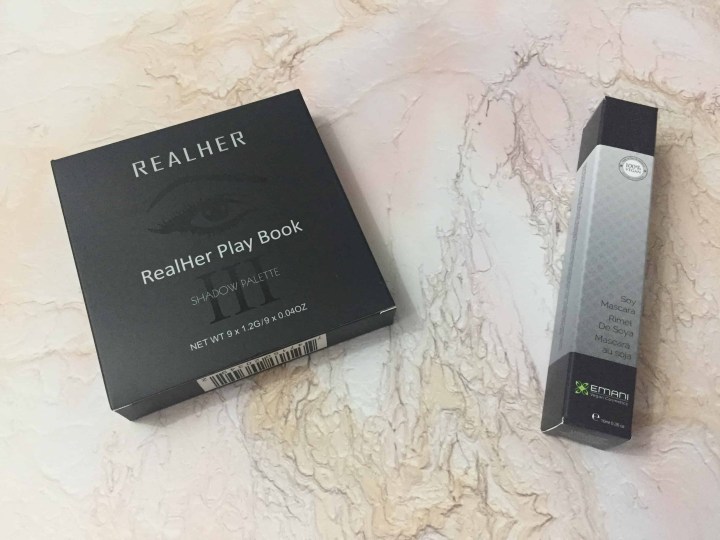 Realher Eyeshadow Palette ($28) — A nine colour palette with plummy purples and neutrals. Great for spring! I swatched all nine colours below; the payoff was fine when I used my finger but when I tried using a brush, it didn't seem to pick up the colour as easily which is disappointing.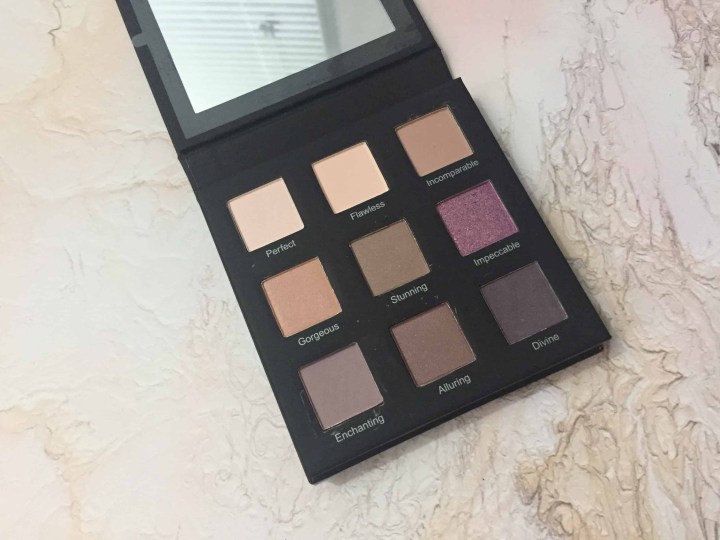 Here's the palette. I especially love that lovely matte taupe in the bottom left, and the metallic pink!
Emani Vegan Cosmetics Soy Mascara ($20) — A soy protein based mascara to lengthen and strengthen. I haven't had much luck with vegan mascaras so far, for some reason they just don't "stick" as well as my more chemical mascaras. I always try them, though, since it never hurts, so I am hoping this one will be the one to change my mind!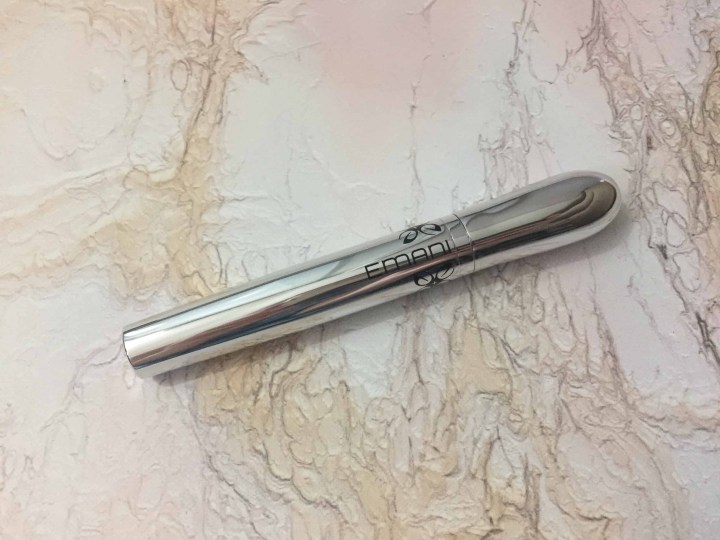 The mascara has a really cool package design!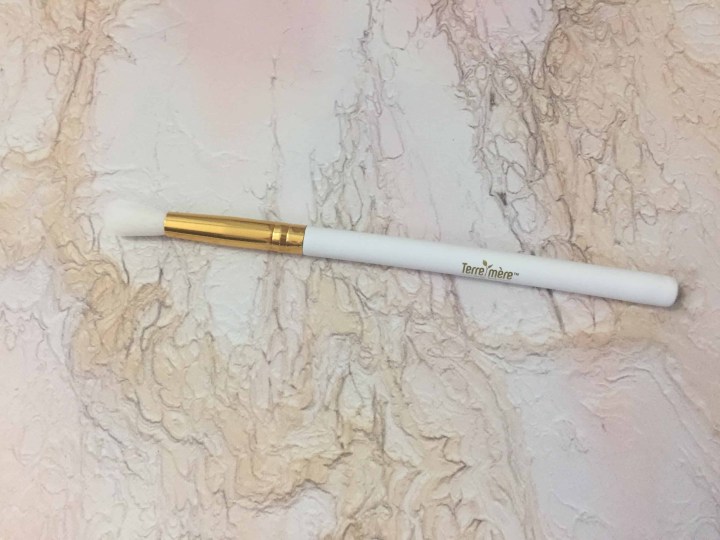 BONUS Terre Mere Blending Brush ($29) — A synthetic hair brush, perfect for blending and working eyeshadow onto the lid and even into the crease. It's super soft!
Swatches! Eyeshadow palette to the left, lipstick to the right.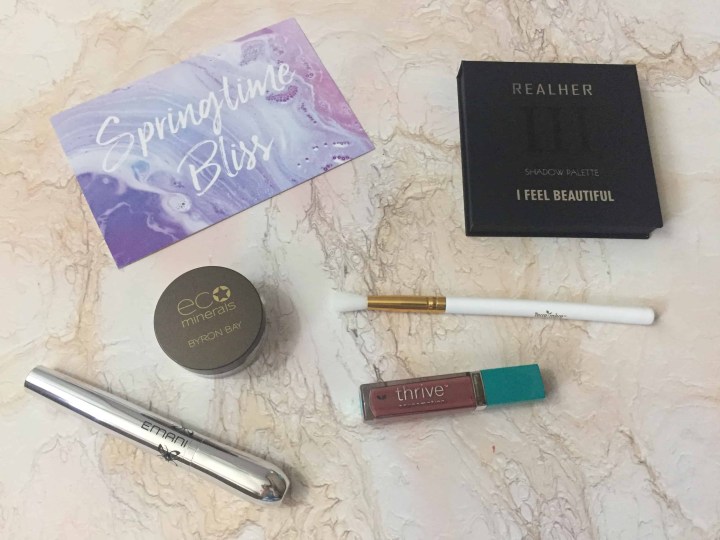 The value of Vegan Cuts always impresses me, and this quarter was no exception. I am most excited about the lipstick and the makeup brush, as I definitely collect both lip colours and brushes. I'm really pleased that Vegan Cuts always sends a bonus tool like the brush, and they have sent some awesome bonuses in the past I still am using today. This box is a fantastic value whether you are vegan or just a makeup fan.
What did you think of my Vegan Cuts Makeup Box?