Tomotcha is a Japanese tea-of-the-month club started by tea lovers, for tea lovers and people curious about Japanese teas. I am all too familiar with black tea, especially English Breakfast, but I am interested in broadening my palate and what better way than to try teas that are from Japan! Looking at previous shipments, it seems like green tea is sent the most often from this subscription, and since all true teas are full of antioxidants, I was excited to get my shipment!
Each month we select an authentic Japanese tea and ship it worldwide directly from Osaka. We explore all regions of Japan, and the various kind of teas produced there, one at a time!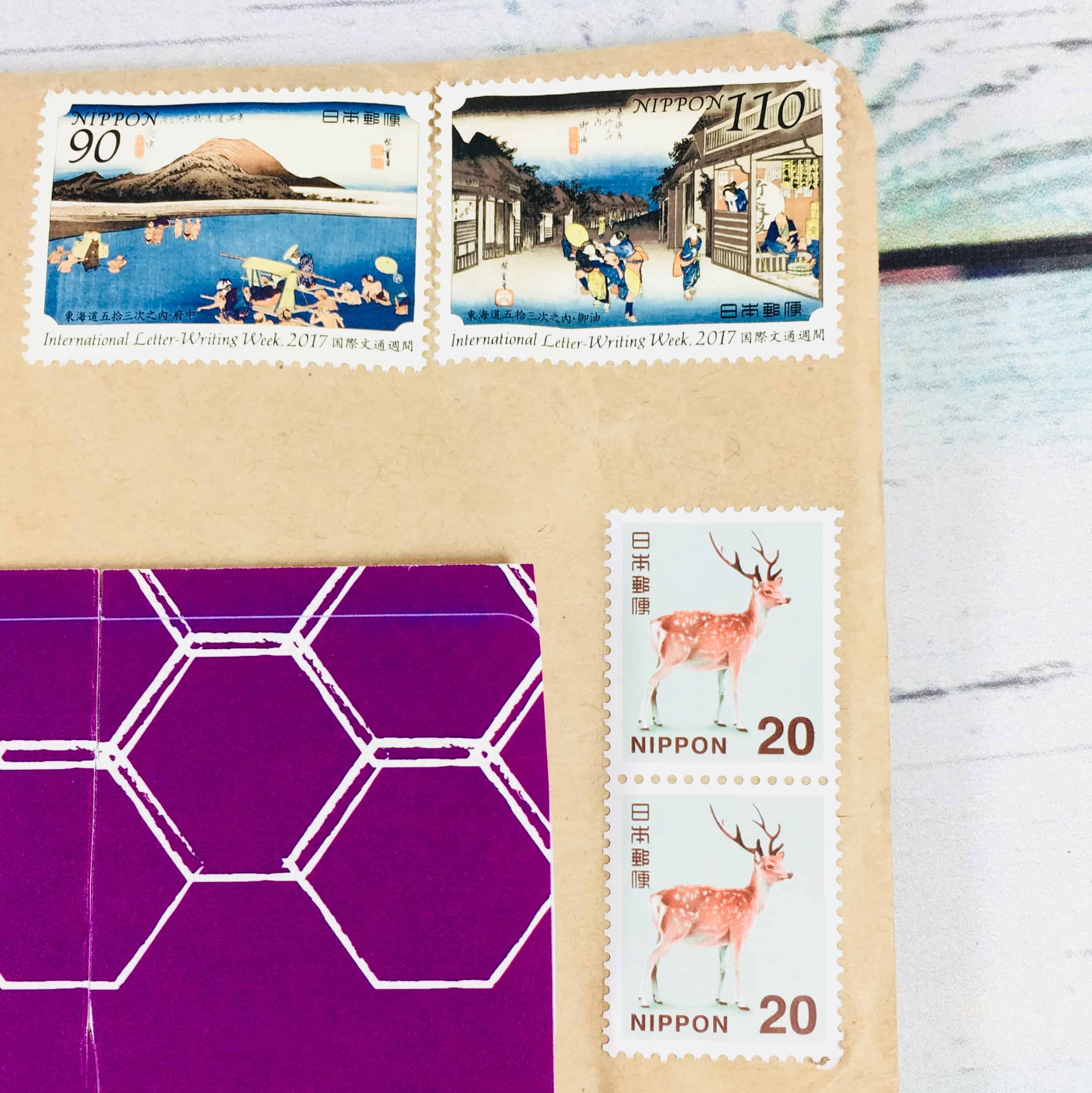 I found a no-frills envelope in my mailbox, and my daughter and I were so excited to see that it was from Japan. We were impressed with the foreign stamps and Japanese writing on the outside.
I received a postcard with an adorable young lady on it. My friend's grandmother was from Japan and one time she dressed me up in a similar outfit and so this reminded me of a happy memory.
A hand written note is always appreciated.
Everything in the April shipment. My tea was shipped on Match 19 and was here by the 24th, well in time for April.
I found a sealed package in the envelope. More Japanese writing greeted me along with the name of this month's tea.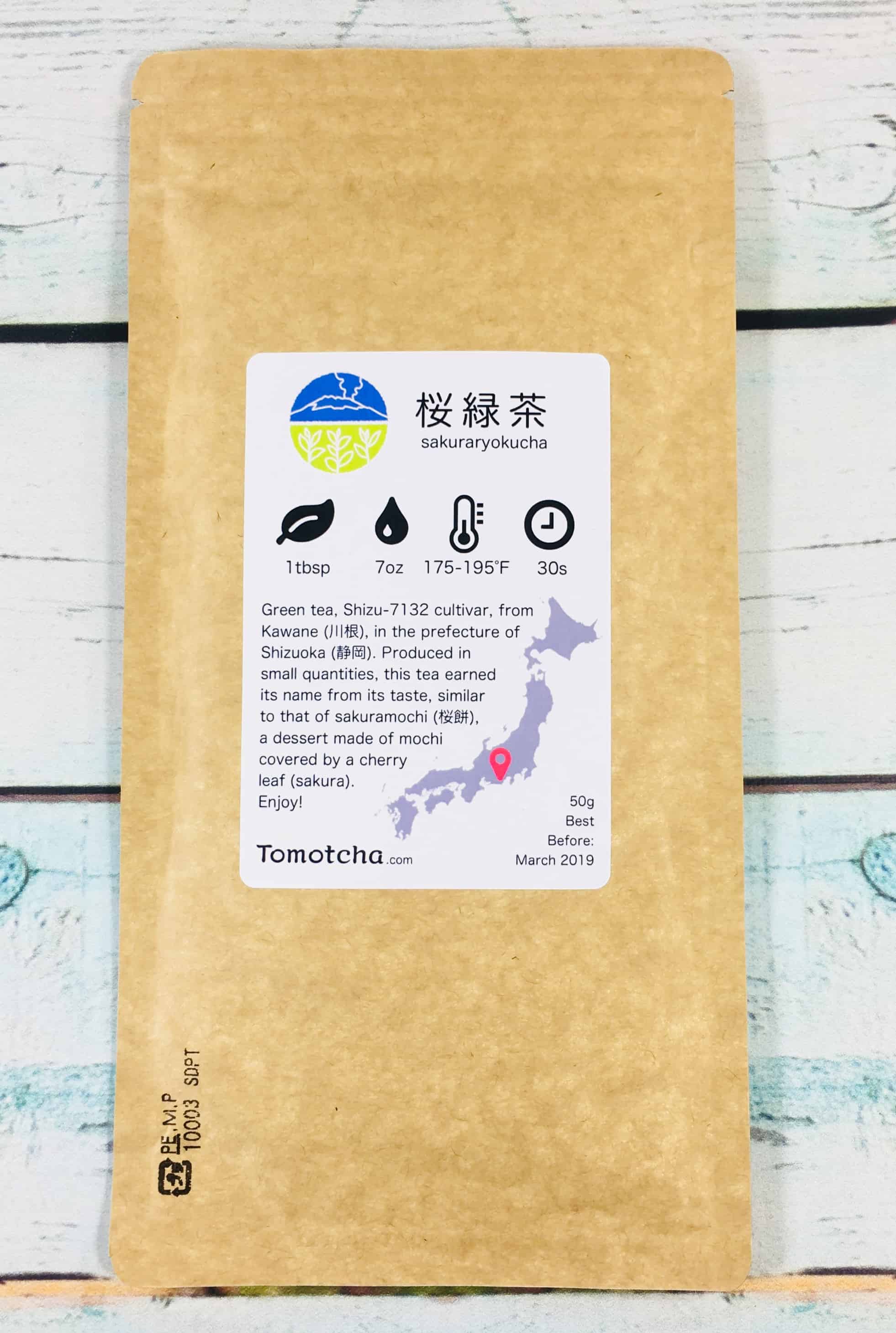 The back of the package had info in English.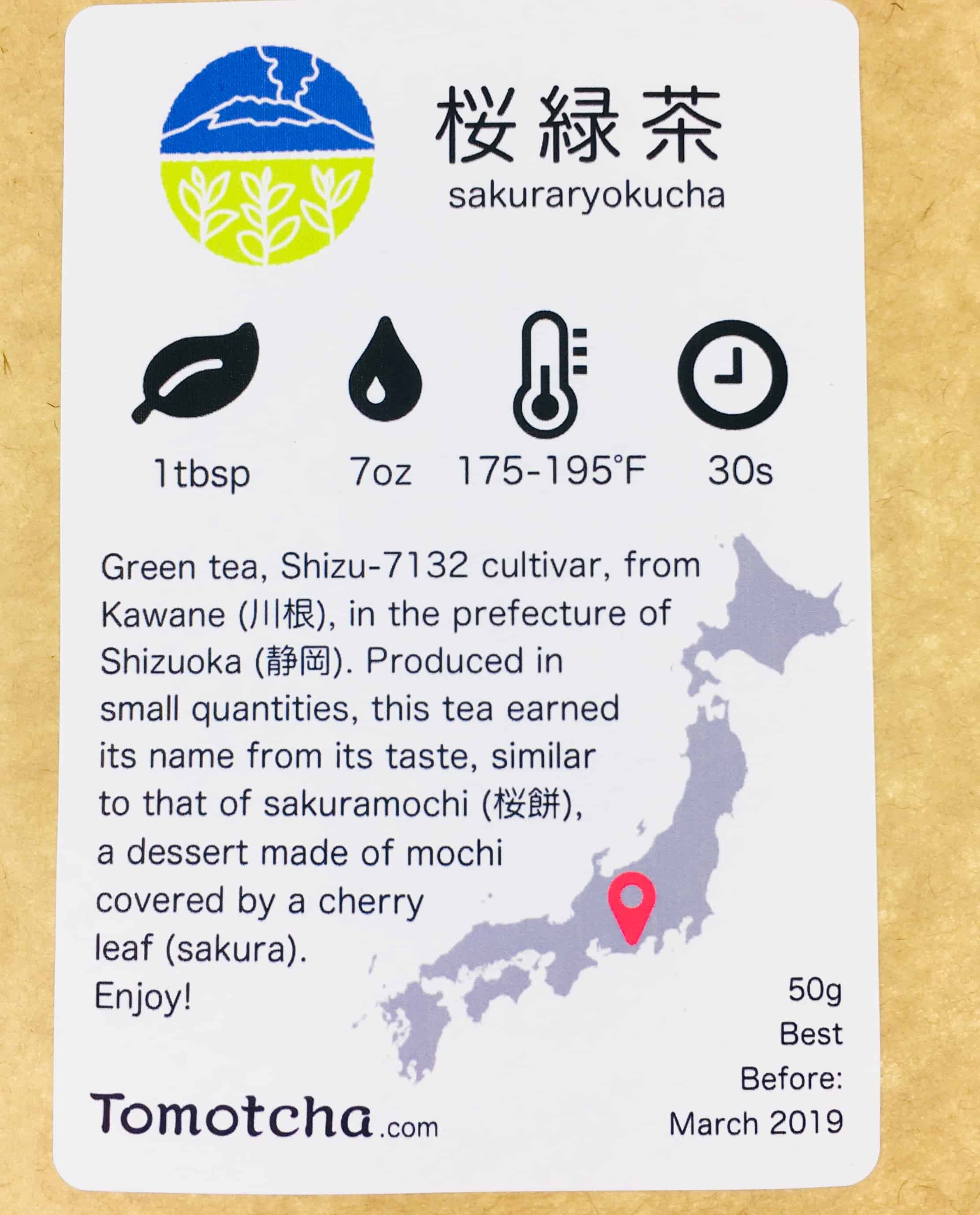 The info was very helpful, with a description of the tea, where on the map it was produced, the amount of tea, best by date, and precise steeping instructions.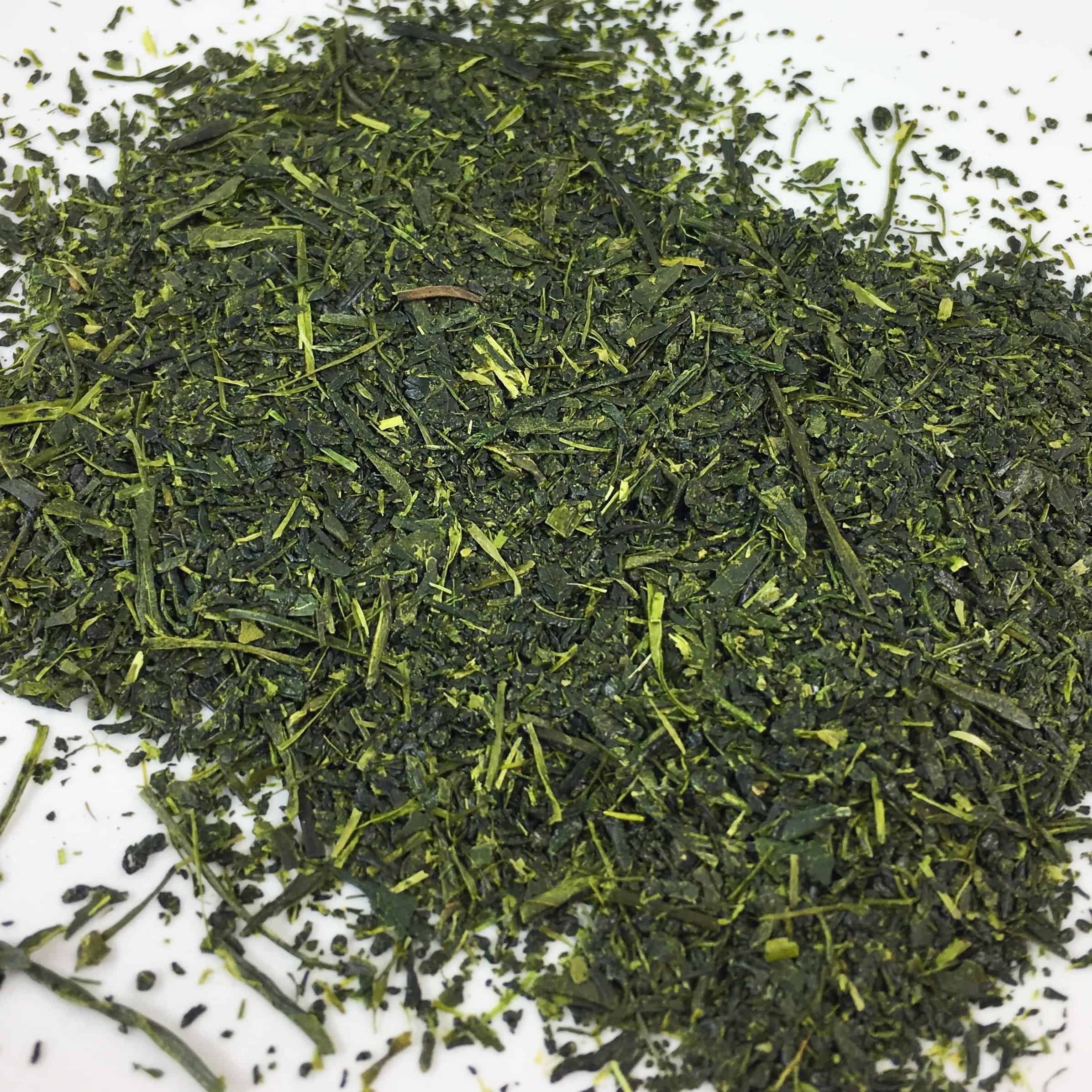 Look at that vibrant green color! The name of this tea is sakuraryokucha. Ryokucha means green tea, while sakura means cherry blossom. This tea is supposed to taste similar to mochi covered in a cherry leaf. The cherry leaf in question would be pickled.
Like the tea sent last month, this one was very vegetal in scent and flavor, almost like spinach. The directions said to steep a full tablespoon in 7 ounces of water. The flavor was very strong. I re-steeped it, adding 15 seconds, and it was almost the same. I started all over again with only one teaspoon of tea and made sure the water didn't come to a boil. This time the tea was lighter yet still had some kick, and I didn't find it to be bitter.
I loved trying a new tea from the other side of the world! Keep in mind that this is not the usual tea from the grocery store, and I recommend it for anyone who wants to try bold flavors. I look forward to trying new teas and am especially excited to expose my daughter to some exotic flavors (at least to us) and help her see that there is a lot on offer from all parts of the globe. I would recommend this box to anyone who wants to go on an adventure, even if they don't travel any farther than their kitchen!
What do you think of this month's box? Let me know by leaving a comment, and let me know the most exotic tea you've tried!